Let's go back to the past
Fashion needs to find inspiration from previous years, as it can't be ever-evolving by ignoring the past.
That's why you may have noticed that fashion trends go back to the past all the time. The '90s were in full force for the last two years, but now it's time to go one decade before.
'80s outfits are characterized by their boldness, oversize, shoulder action, colors, and excess. All this can only mean one thing: 80's fashion was all about having fun and expressing yourself.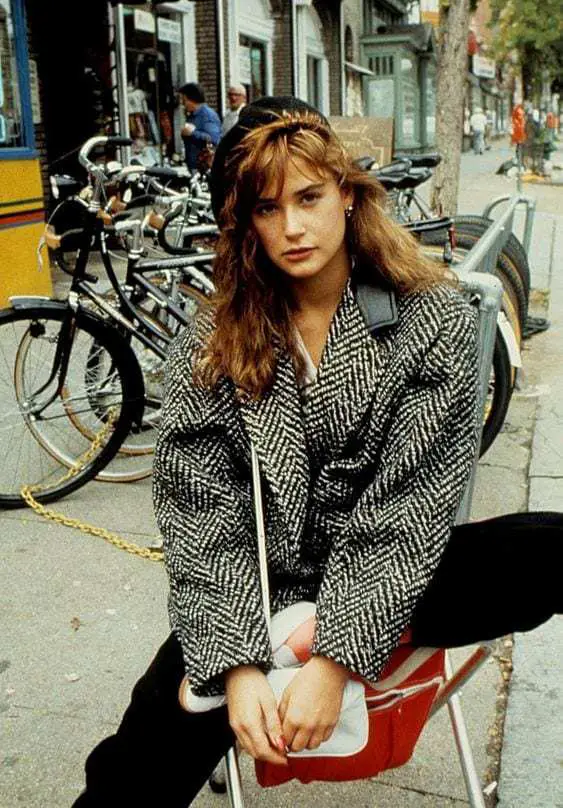 80s fashion trends
Thanks to the likes of high-end designers, we can now have some 80's fashion-inspired clothes. But, of course, not every single thing that was popular in the '80s is popular now.
If you're a fashion lover and enjoy having fun with clothes, then the 80's trends are made for you!
I'll guide you through the hottest trends that have brought this decade back with full force, making you fall head over heels over the 80s fashion.
1. Fanny packs
You may have seen them everywhere now. Fanny packs have taken the world by storm: from the edgiest brands like Supreme and Balenciaga to ultra-classic and feminine high-end brands like Chanel and Dior.
And, of course, mass-market retailers. That's why everyone is wearing one today.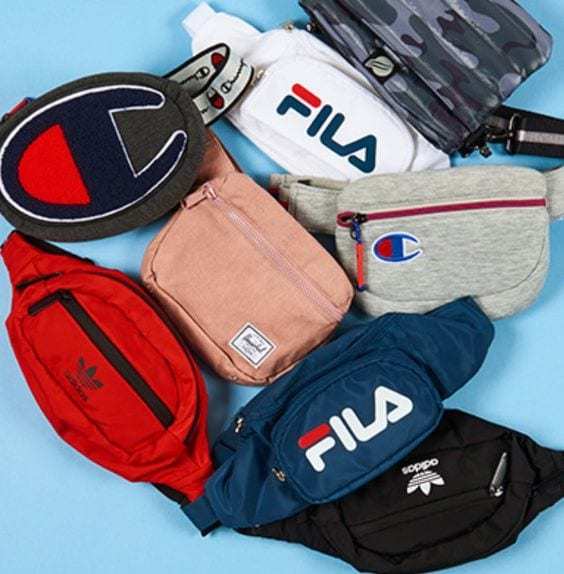 You can wear fanny packs in two different ways: crossed over your chest or around your waist, however, you feel most comfortable.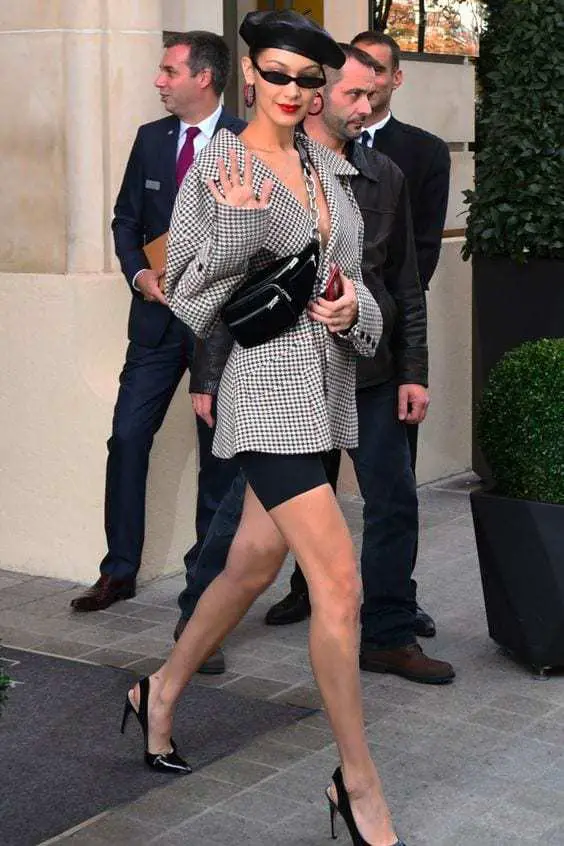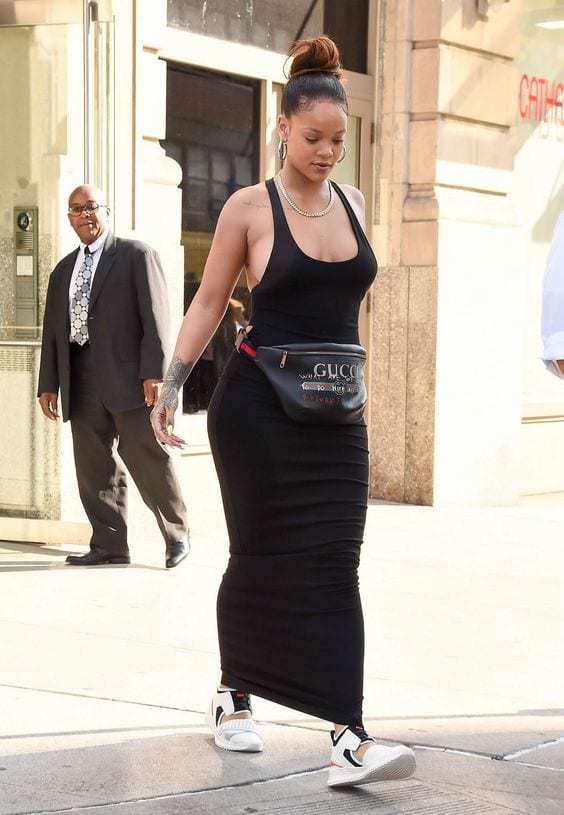 Whichever way you decide, one thing's sure: fanny packs will elevate your outfit in the coolest possible way.
The best thing is that anyone can rock them. Bringing the 80's fashion is as easy as wearing a fanny pack over any type of outfit.
From the boldest and edgiest to the most minimal and clean styles.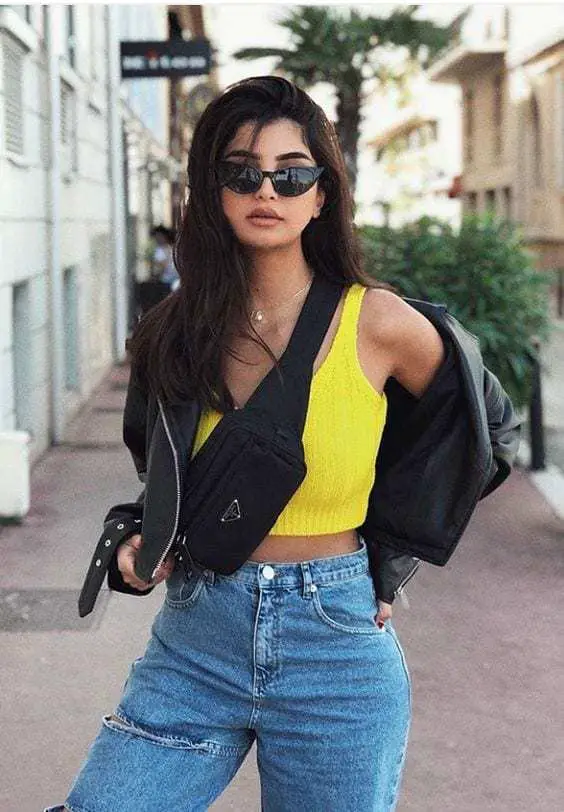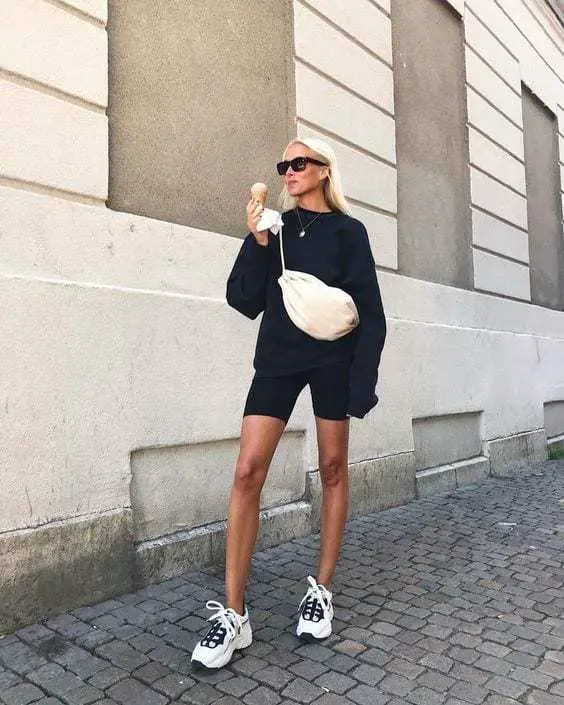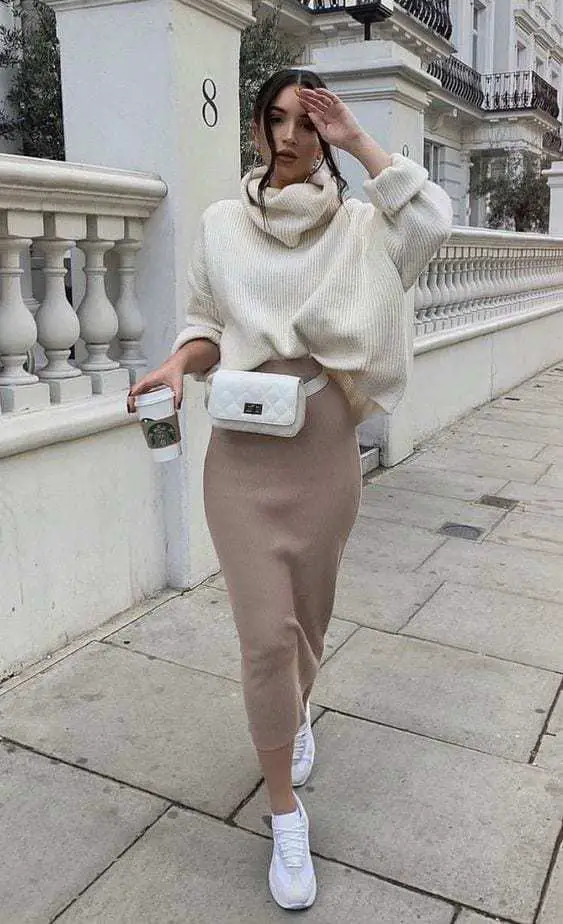 You can wear a so-and-so outfit and transform it into a killer look by simply adding a cool fanny pack. But they're not only super stylish but also comfortable.
Forget about wearing a handbag, a fanny pack will carry your most important things in the most comfortable way.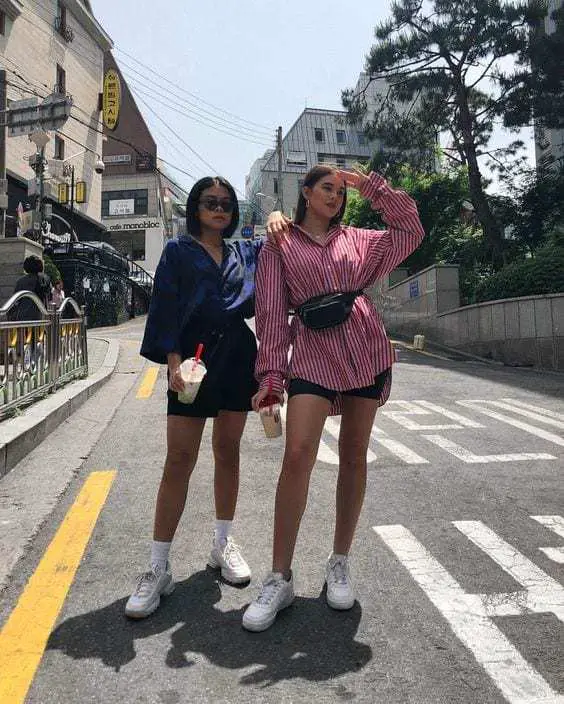 2. Monochrome suits
The monochrome has become one of the hottest trends in the last couple of seasons, and it's not going anywhere yet.
But the monochrome looks you see today are thanks to the 80s clothes. Back then, monochrome suits were as classic as a pair of skinny jeans is today.
Now, a monochrome suit is one of the coolest ways to dress for a polished look. Whether a workwear outfit or a fancy event, wearing this 80s trend is for sure a perfect way of rocking a head-turner kind-of outfit.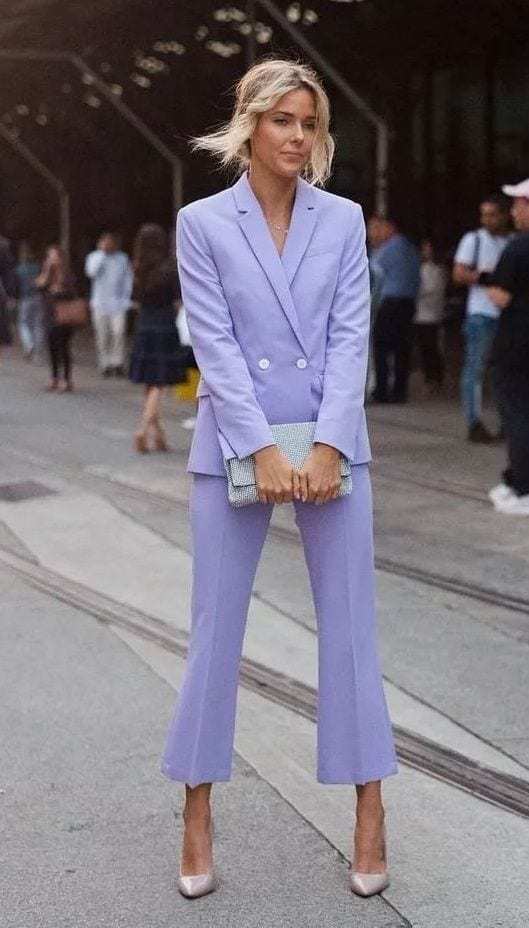 The 80s fashion was relaxed and oversized, that's why you can make the most of your monochrome suit by wearing a loose silhouette. The more flowery, the better.
3. Shoulder pads
The blazers with shoulder pads that you have been seeing lately exist thanks to the 80's fashion.
One of the reasons for shoulder pads existence is because women wanted to resemble a menswear aesthetic. Men have broad shoulders, whereas women narrow.
In a decade where women wanted to have the same opportunities as men, dressing like them made total sense. That's when women in suits or blazers became a thing.
Shoulder pads were important because they made women appear stronger and confident, broadening their shoulders to resemble a men's strong body.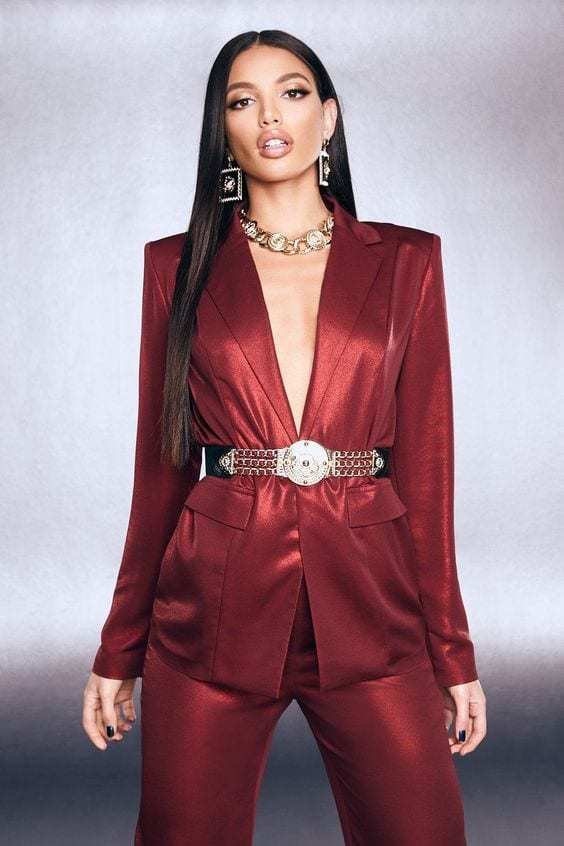 But, what's the coolest way of rocking shoulder pads? With a blazer or suit!
A loose and relaxed suit resembles those of the 80s. It's a cool way of showcasing your fashionable style at work.
If you're feeling bold, choose a suit in a bright color like this one: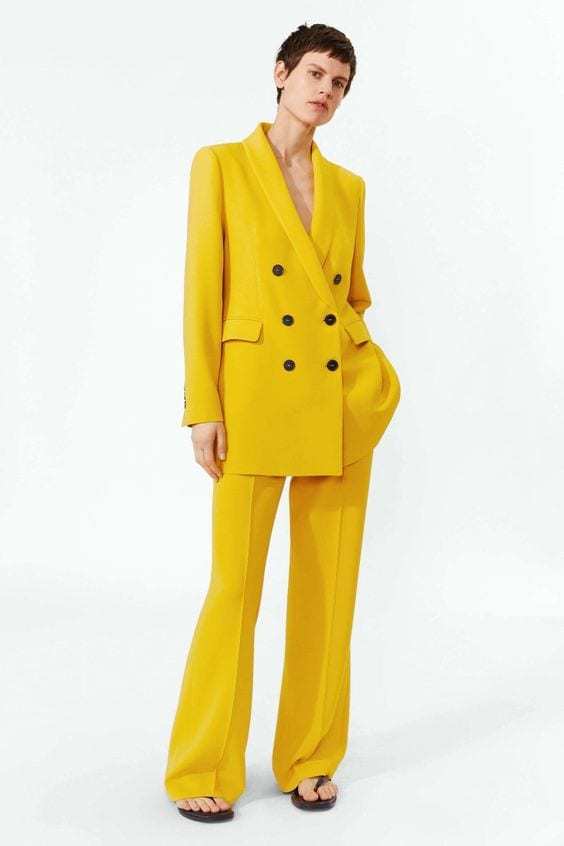 You can also make the most of shoulder pads by adding a belt around your waist. In this way, you'll accentuate even more your shoulders and, therefore, create a genuine 80's silhouette.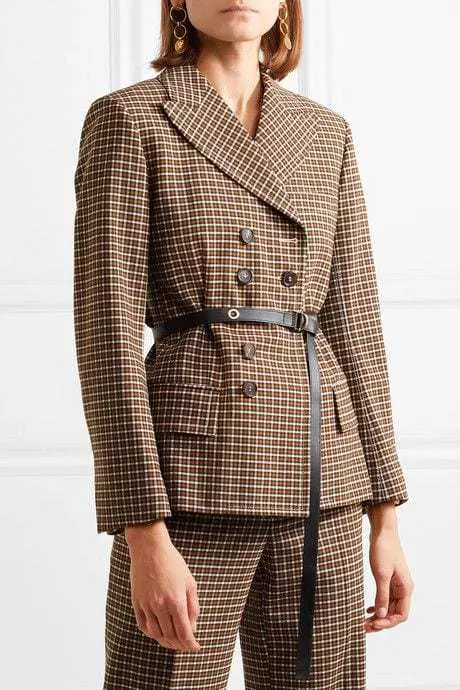 If you don't feel like wearing a suit, you can find nowadays many different pieces that have shoulder pads: dresses, blazers, shirts, coats, jackets… you name it.
No matter what you choose, a pair of shoulder pads will always create a head-turner look.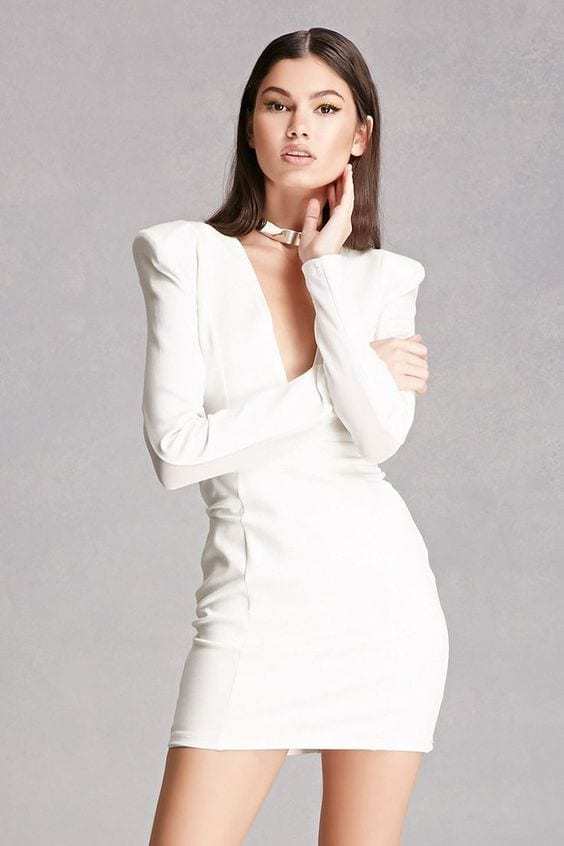 If you want to take your 80's clothes to the next level, pair your shoulder pad top with bright or neon colors:
4. Puffy shoulder sleeves
As you may have seen by now, the 80s clothes were all about broadening the shoulders. That's why not only shoulder pads became a thing, but also puffy shoulder sleeve tops.
This is one of the most popular trends you can find in the present, as it involves every single style as opposed to shoulder pads which only the boldest and most fashionable women would wear.
Puffy shoulder sleeves, on the contrary, appeals to every style because they're easy to wear an can be adapted to any type of look.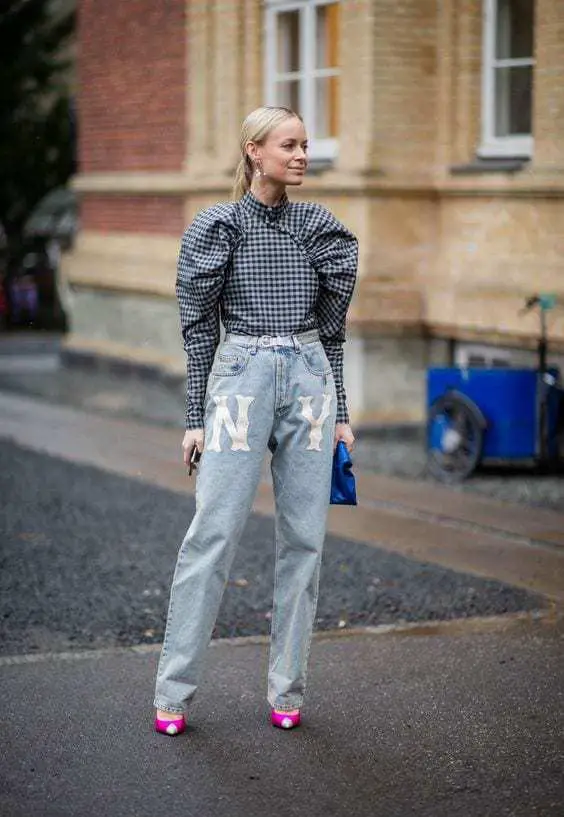 Puffy sleeves exaggerate your shoulders, which makes them perfect for pear-shaped bodies.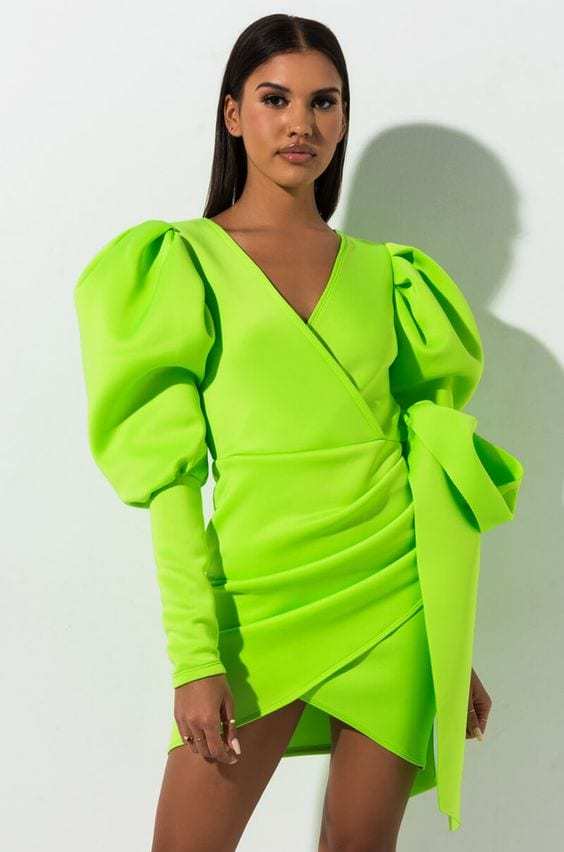 Puffy shoulders will make you look edgy, that's one good reason to try them right away!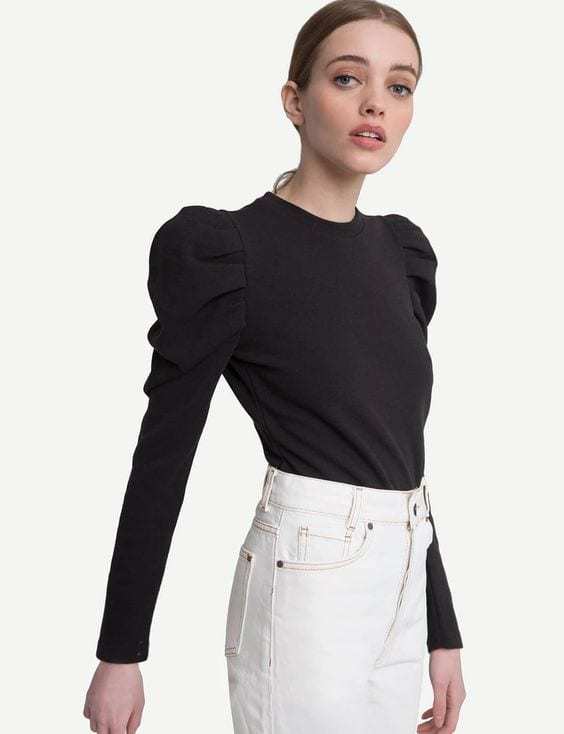 Want a major throwback at the 80's fashion? Wearing a puffy sleeve top will do the trick. And, if you want to look even more vintage, wear your top tucked inside a denim skirt.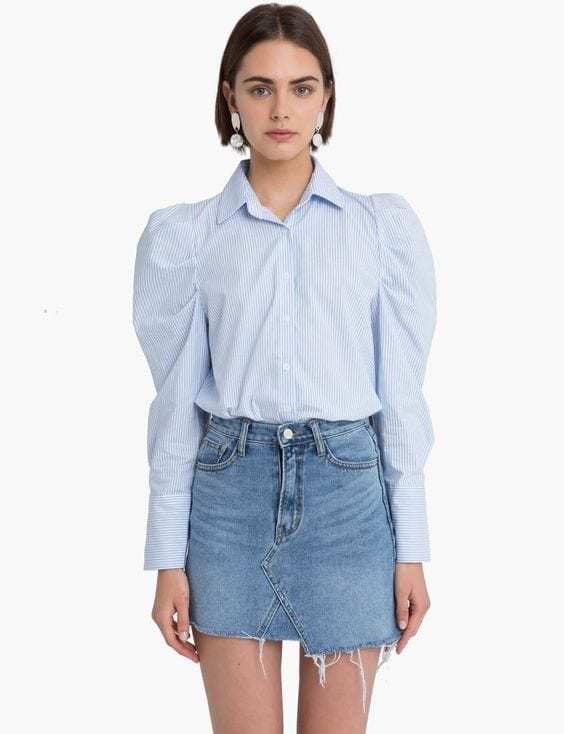 5. Patchwork denim
Patchwork denim was a huge trend back in the 80s and has found its way back to the racks in the 21st century.
You can find patchwork denim in jackets, shirts, shorts, skirts or jeans. Even backpacks!
They're fun, vintage-looking and absolutely perfect for anyone who wants to spice up their denim wear.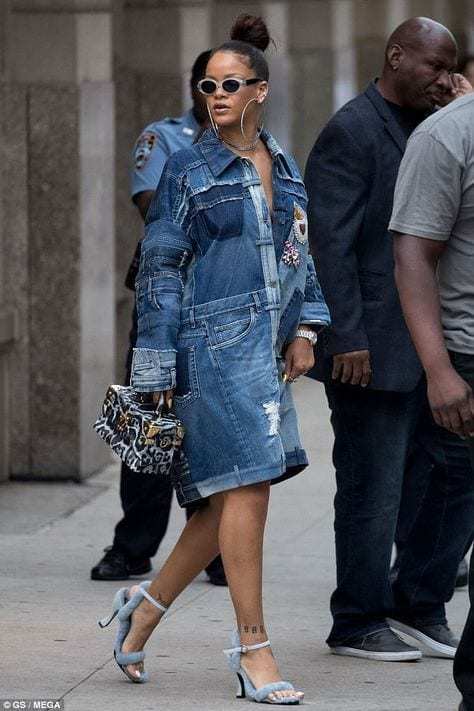 If you want to take your denim wear to the next level, bring the 80's fashion back with a super oversize patchwork denim jacket. Finish your look with cool sunglasses for a killer look. In other words, recreate Hailey Baldwin's outfit:
A denim patchwork jacket will always be a great idea for a major 80's outfit: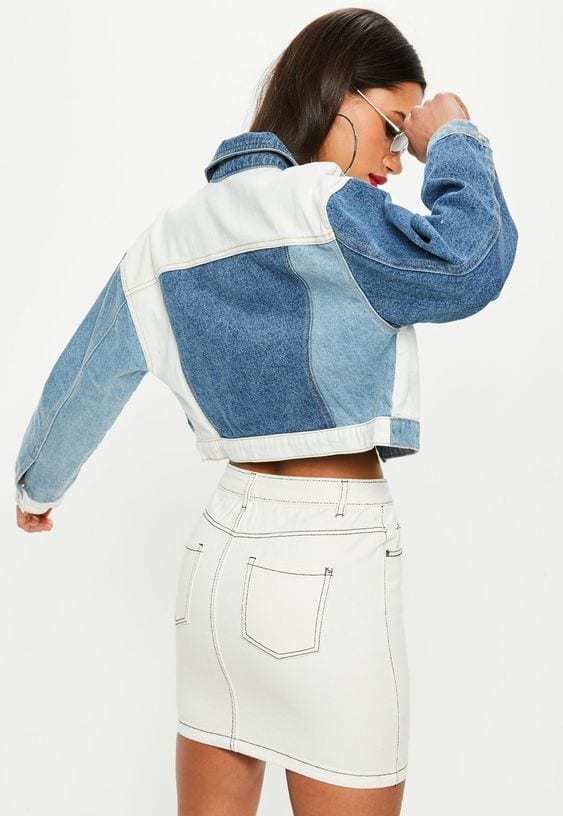 6. Cropped jeans
Cropped jeans are everywhere you look. They're perfect for everyone and is an easy way of styling your everyday jeans with a simple detail such as rolling up its cuff.
But cropped jeans were actually a major thing back in the 80s. Jeans with a cuff were a must-have item no one missed in their wardrobes.
Nowadays, cropped jeans can be found in many different styles: from a perfect cuff to an uneven hemline.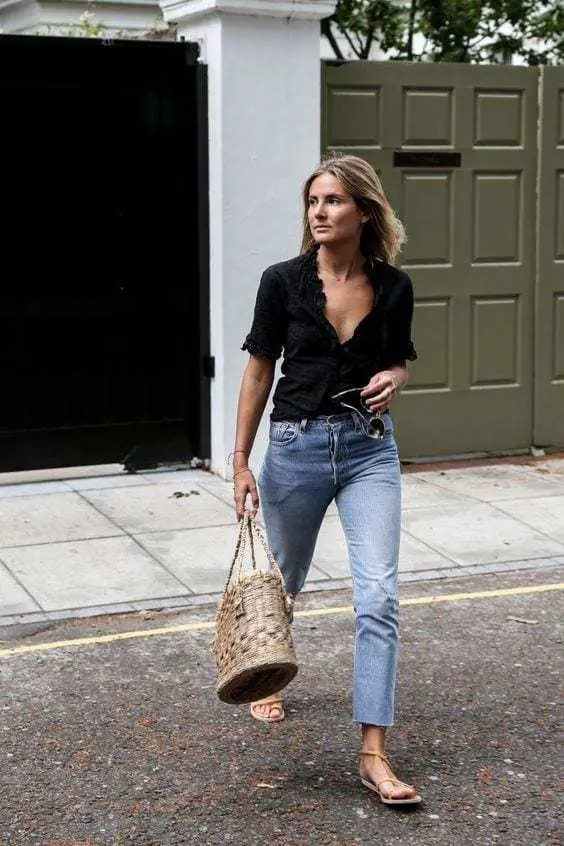 The best way of showcasing a cute 80's fashion style is by wearing a pair of mom jeans with an unfinished and cropped hem.
Skinny jeans also look great with a cropped leg, but for a major 80's throwback, switch your regular skinny jeans for a pair of mom jeans made from 100% cotton, no spandex needed.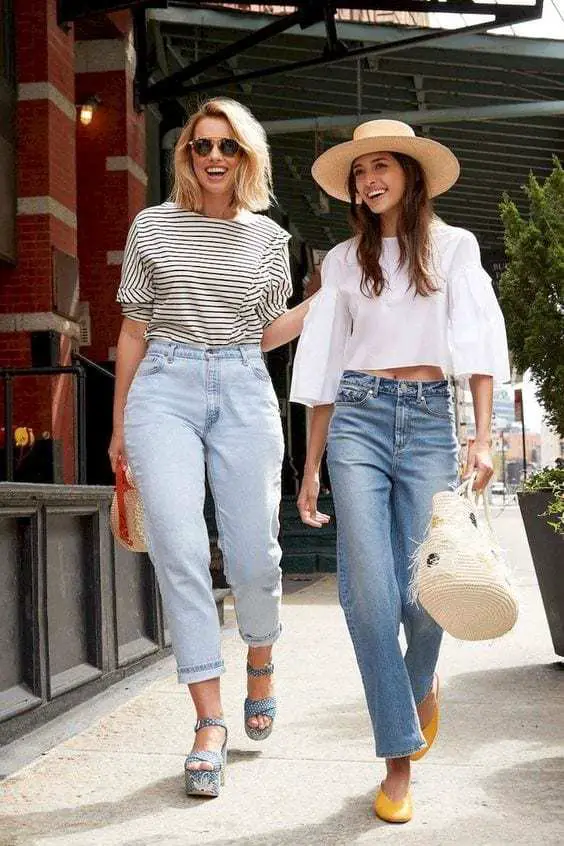 The best thing is that wearing a pair of jeans is a no brainer. We've grown up wearing them, so adding crop mom jean style to your jean repertoire is a piece of cake.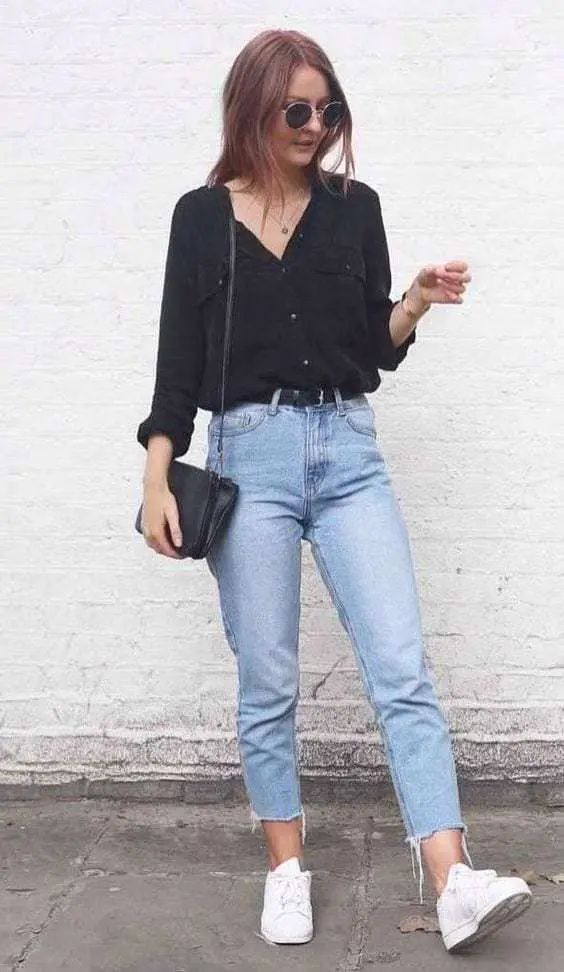 7. Velour tracksuits
Sportswear first became popular in the '80s and many brands developed iconic silhouettes, fabrics, and styles. One of them is velour tracksuits, which many celebrities nowadays love.
Kim Jenner, for example, is often seen wearing this type of sportswear.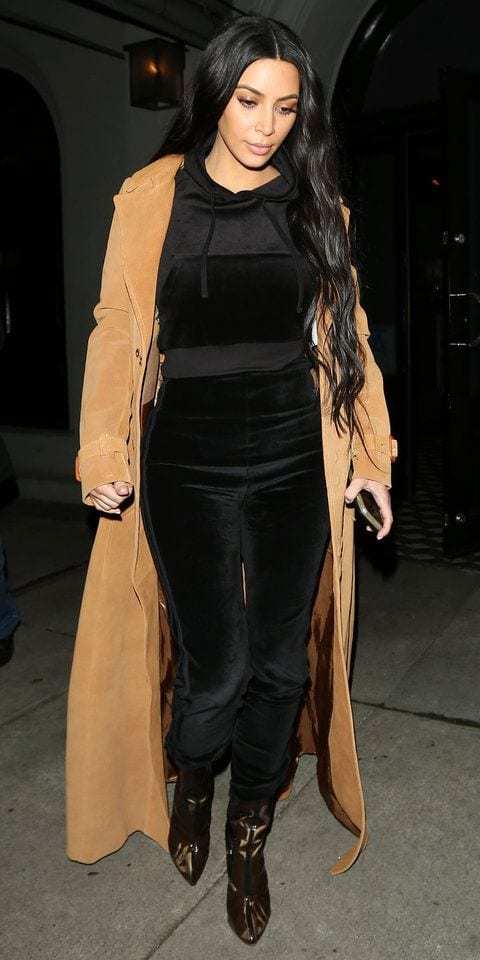 But velour can also be worn by anyone who wants to make a trendy statement look.
If you're feeling bold and adventurous, grab a velour tracksuit and get ready to turn heads: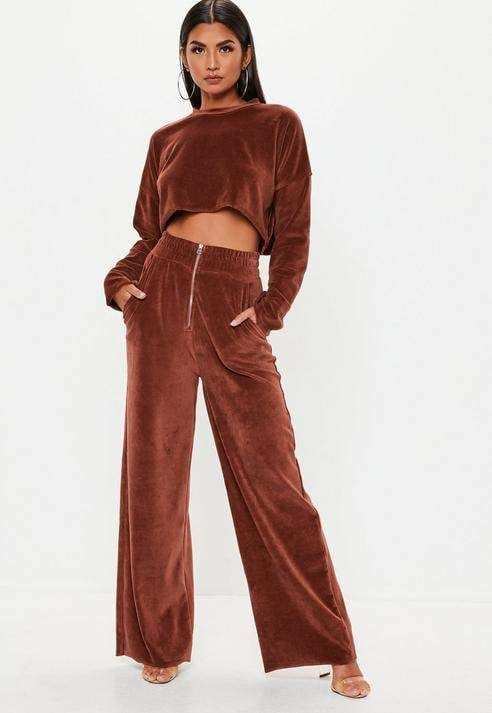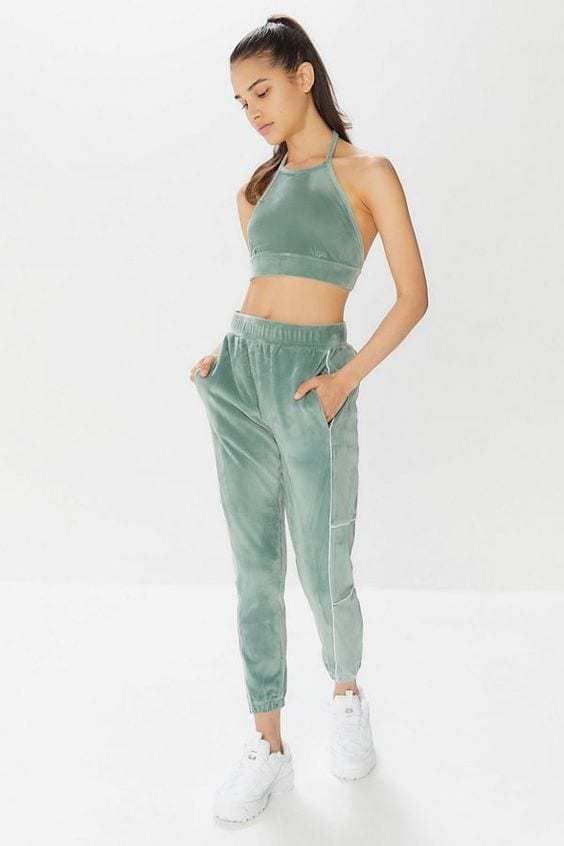 8. Animal print
Animal print has taken the world by storm in the last couple of seasons. Truth is, animal print has kind of always been there, sometimes stronger and sometimes subtler, but we can't just let it go.
But lately animal print has been a huge thing and people is wearing it from head to toes. Few know that this trend has its 80s roots.
80s outfits were all about animal prints, especially zebra and leopard.
A midi leopard print skirt is one of the most popular pieces right now, making it a great idea for anyone who wants to throw some 80s vibes.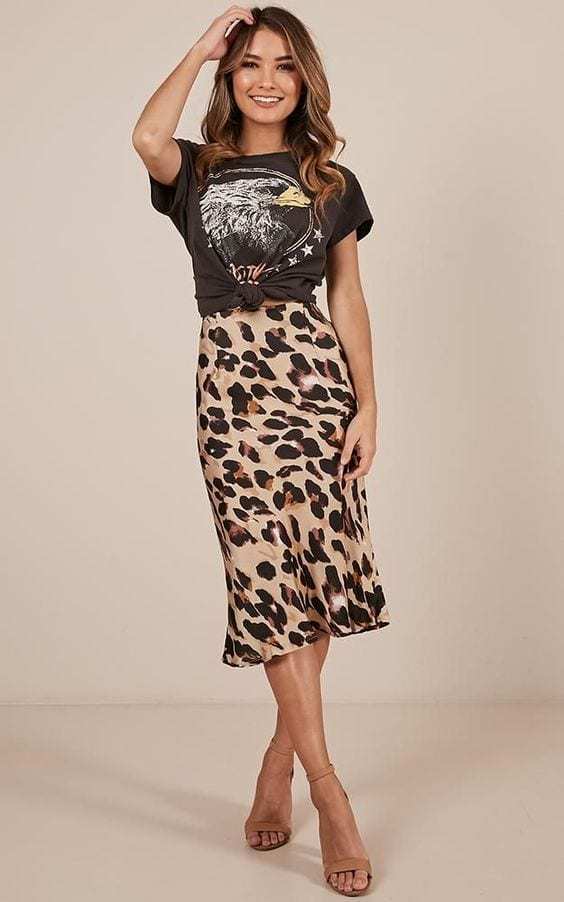 But if you want to take your 80s outfit to the next level, they do so by wearing an oversize leopard or zebra print piece.
An oversize leopard jacket is the perfect definition of the 80s fashion for women. The shoulder pads and the leopard print will make you bring back that decade in the most stylish possible way.
It is the perfect jacket to throw some 80s glam: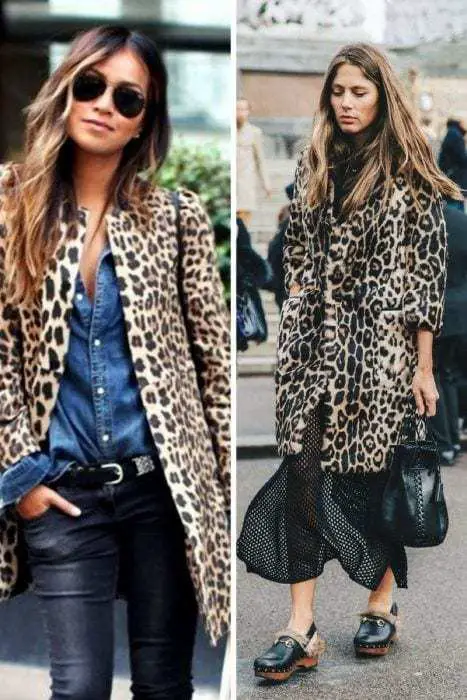 Wrap up:
Most fashion trends are inspired in previous decades' fashion. The 80s is a great example of how many stylish trends we have seen in the last couple of years: from fanny packs to leopard prints, this decade was huge in terms of fashion.
An 80s outfit is all about having fun with bold prints, colors, and silhouettes. If you're feeling like spicing up your style, try some of these 8 80's trends and let me know how it goes!