Fashion trends are a cycle that repeats itself every now and then. That's why it's common to see trends come alive once again, only with an updated version.
The same thing happens with decades. The 70's, 80's and 90's are decades full of fashion inspiration difficult to ignore.
In this article, you will take a trip down memory lane (if you're a 90s kid) as I'll guide you through cool 90s outfits inspired by this decade. Taking A-list celebrities as examples, you will realize that when it comes to fashion, it's all about having fun!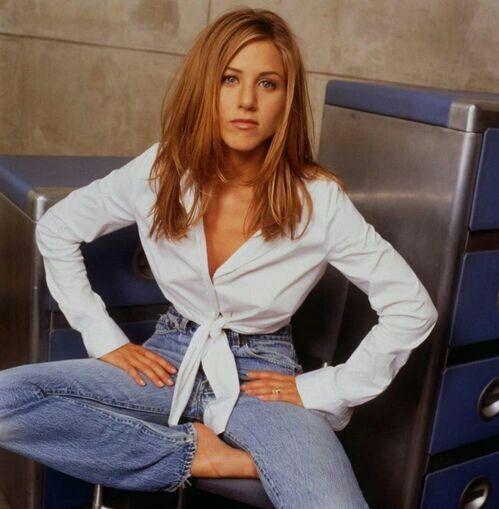 90's fashion
Before we go through the coolest 90s outfits, let's point out the iconic characteristics of this decade's fashion style.
First of all, the 90s fashion was dictated by different and contrasting styles. Grunge, preppy, minimal… Completely opposite styles that made this decade an interesting and critical point in fashion history.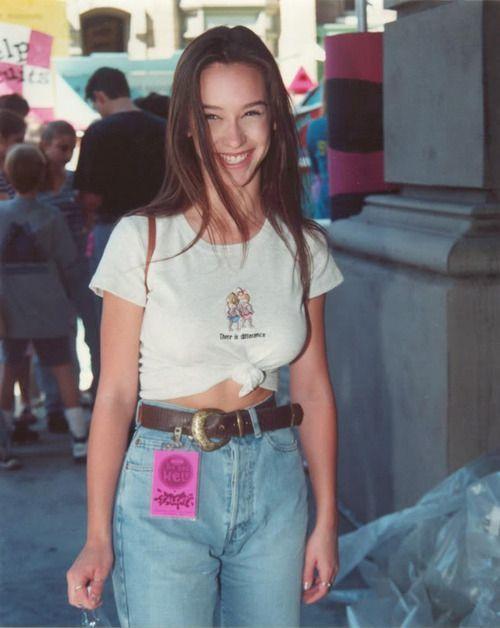 1. Bright and bold colors
One of the most recognizable things about 90s fashion is the use of color. Wearing and mixing bold and bright colors is one of the things that made this decade one to remember.
Green, red, pink, blue, yellow… all in some-what saturated values, spicing up the fashion game of this decade.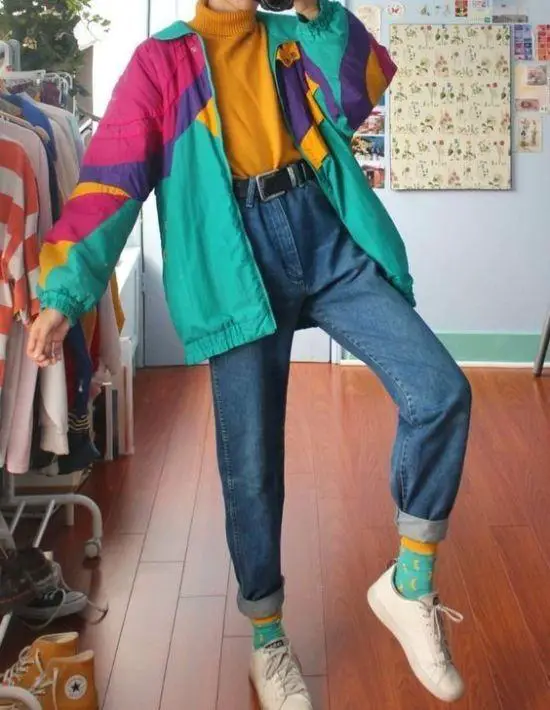 Primary colors composed a bright and bold color palette that was mixed all into one outfit or used as separates. Either way, this was surely one of the most iconic things from the 90s.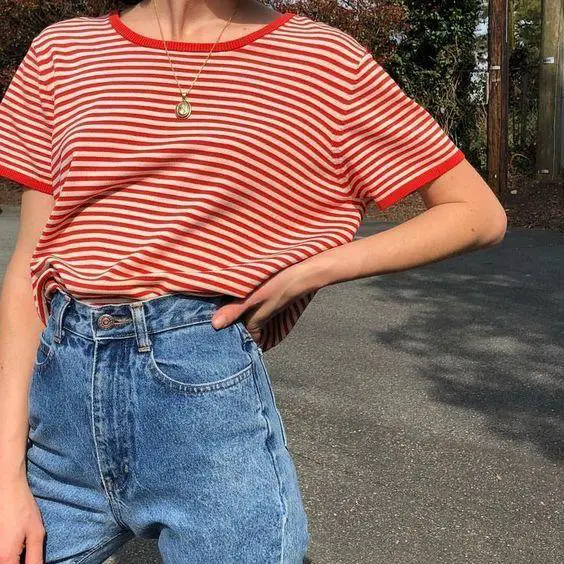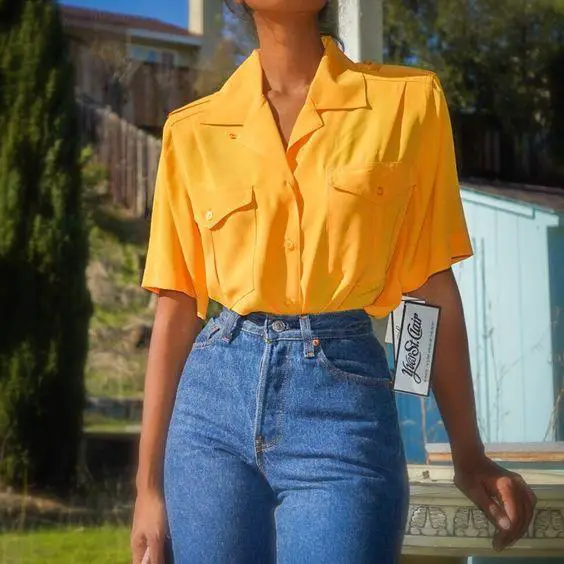 2. Cropped tops
Cropped tops were of the most iconic 90's look ever, and one of the not-so-new trends we can still see everywhere.
The 90s teens were obsessed with showing their midriff and/or belly button, so it's super common to see pictures from this decade with girls in their cropped tops.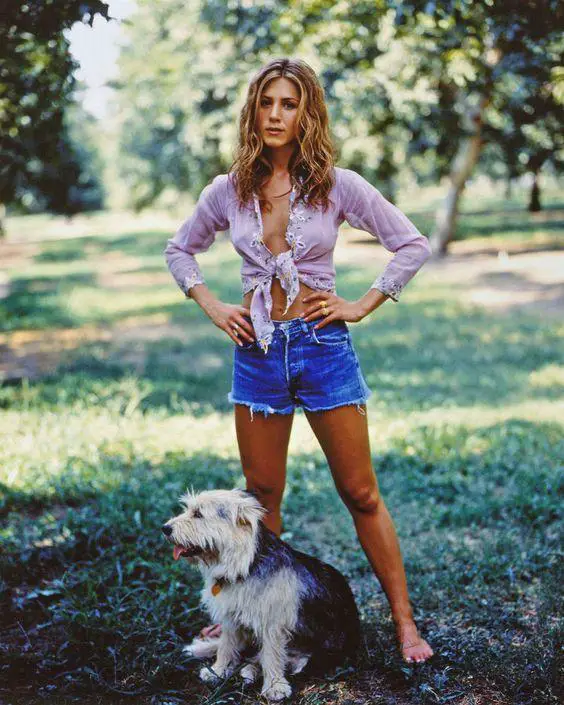 Exercising as a common hobby was first adopted in the 80s, so it's natural to suppose that toned bellies were due to this frenzy. Girls were not intimidated by showing off their bellies because they were doing a regular amount of exercise.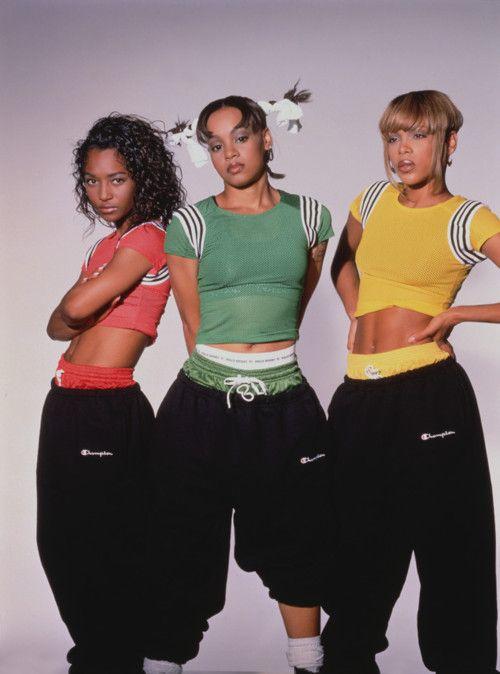 Cropped tops and oversized outerwear was another common combo you could see anywhere. This was their version of edgy and trendy: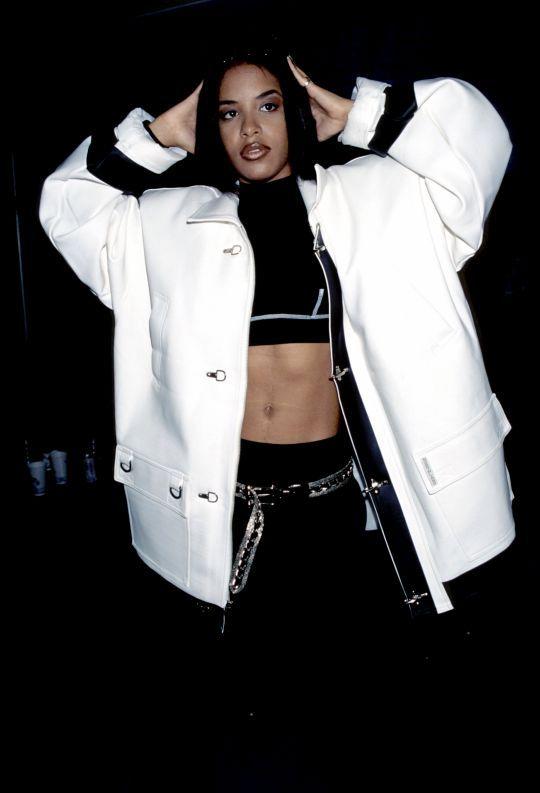 Jennifer Lopez started showing off her gorgeous body back in the 90s by using cropped tops: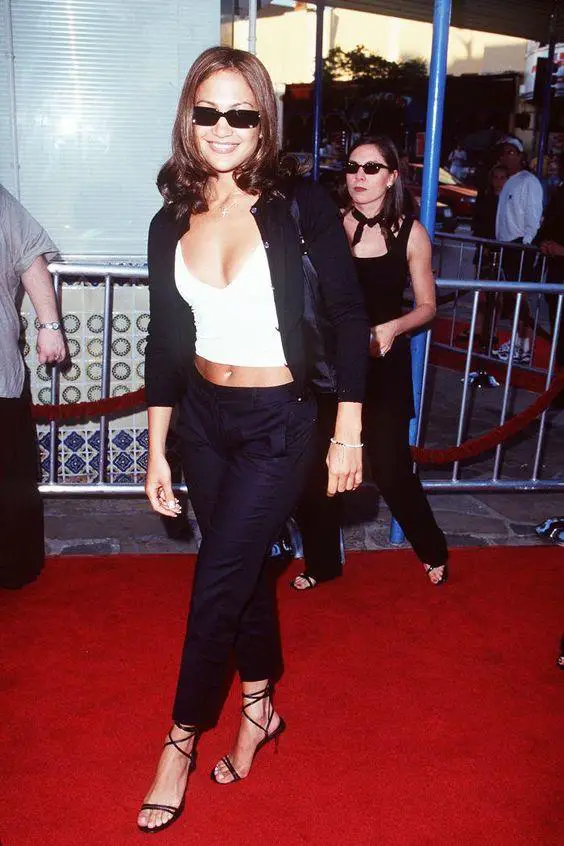 3. Mom jeans
Even though the origins of mom jeans date back to the 80s, the following decade was still head over heels about these straight legs, non-stretch and high waisted type-of-jean. In fact, many people think mom jeans are from the 90s!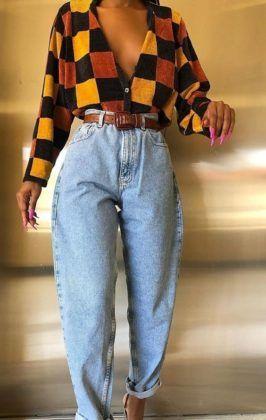 Supermodels like Cindy Crawford were all over mom jeans. If sexy was what the 90s girls were looking for, they would pair their jeans with tight tanks for a minimal yet hot look.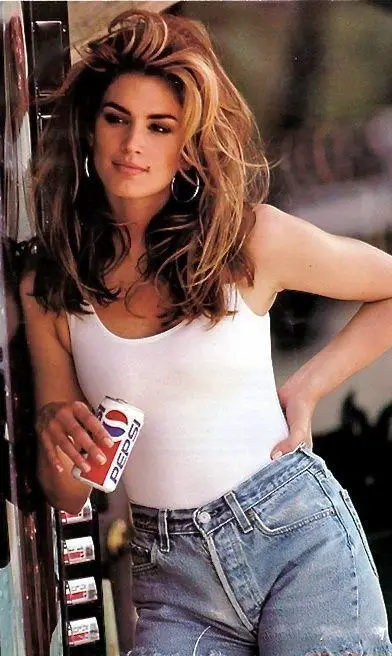 This is another current trend we have seen in the last couple of years, and it's not going anywhere anytime soon. Mom jeans have a relaxed and cool appeal that makes them that special.
Tucking in your shirt inside your jeans and finishing your look with a belted waist was one of the trendiest things to do back then (and still now!). The gorgeous Jennifer Aniston was surely a fan of this style: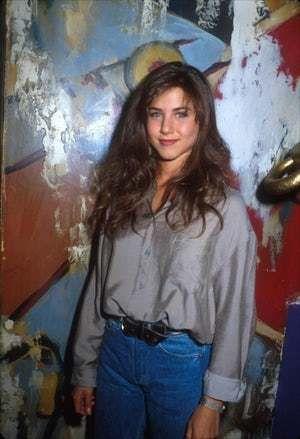 4. Bomber jackets
Bomber jackets were absolutely everywhere. They were what "cool" kids would wear, and everyone wants to be cool… That's why they became another iconic piece of 90s fashion.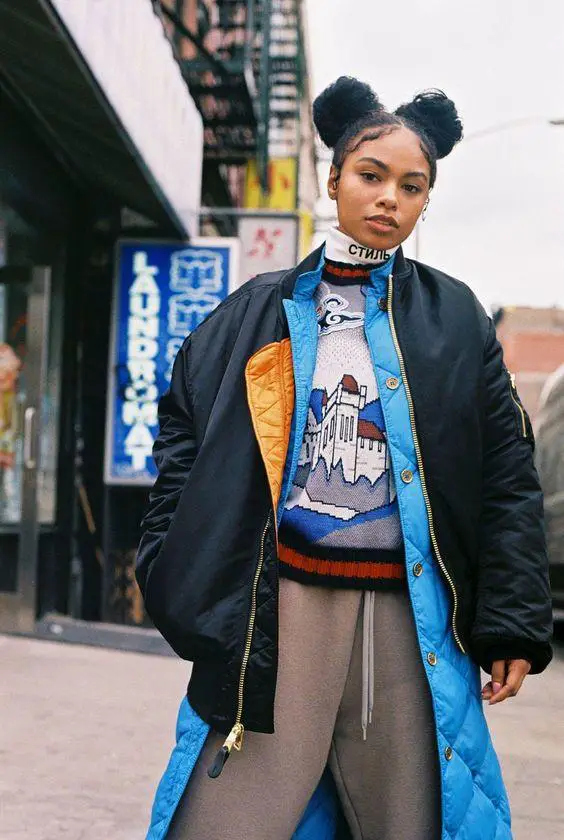 It was common to see bomber jackets in neutral or toned down colors: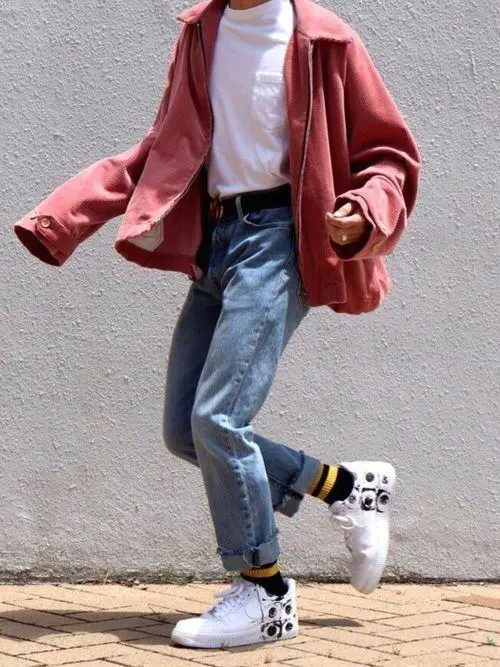 But it was also common to see them in bright, saturated and bold colors, all combined into one same bomber jacket: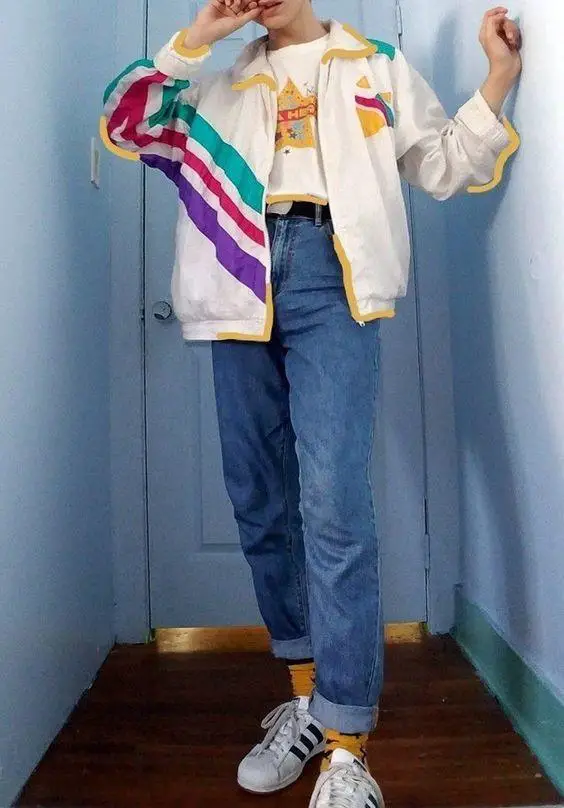 Purple, pink and turquoise were a common combination you could see on these jackets. Even popular brands like Nike would come with collections filled with this combo: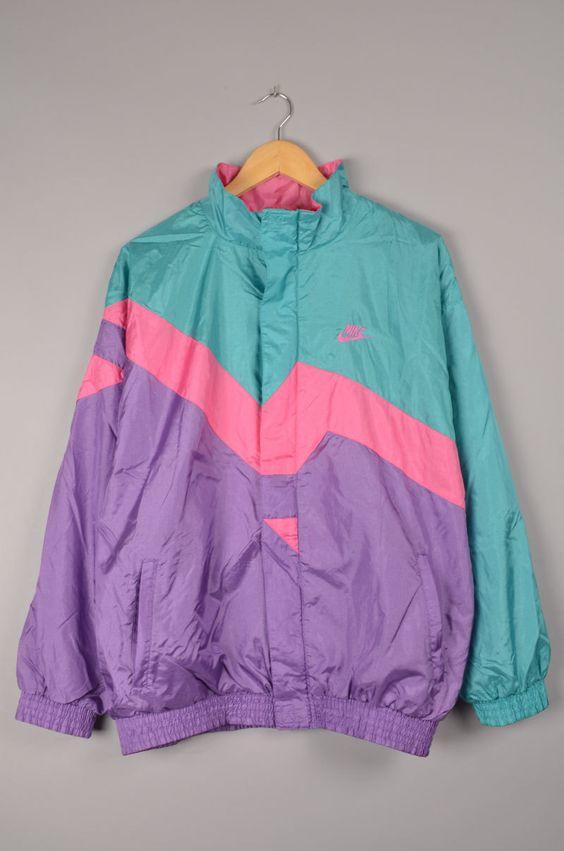 5. Chokers
There was a huge grunge-inspired fashion movement that came up with cool and edgy pieces. One of them were chokers.
Young girls who wanted to look trendy with a bit of edge typically wore these "necklaces". Chokers were commonly worn regardless if their style was genuinely grunge.
You could even see preppy girls wearing chokers!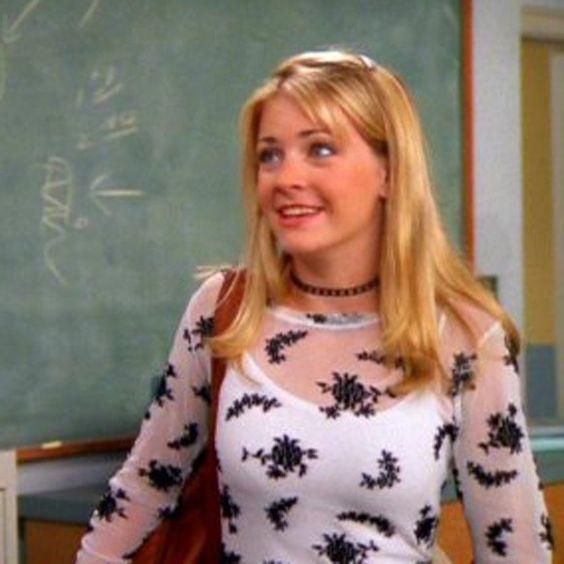 Chokers were definitely of the most iconic accessories in the 90s, being displayed by anyone: from A-list celebrities to teenagers in school.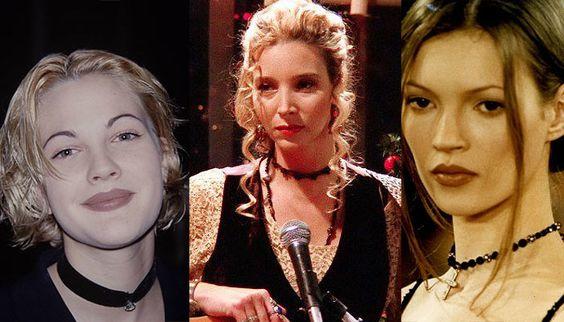 Pop culture also helped these pieces to reach "ordinary" girls. Pop stars and characters from series were all wearing chokers: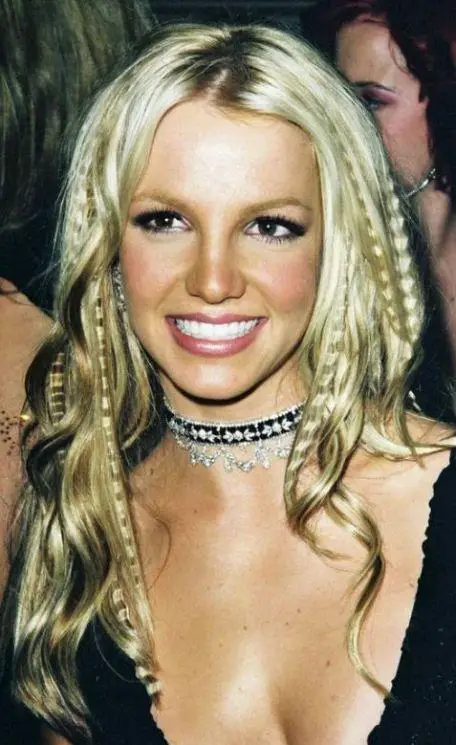 6. Normcore
Normcore style has its roots in 90s fashion. One of the reasons for its origins was the popular tv show Seinfeld. Normcore is all about not caring about what you wear, resulting in an effortlessly kind-of minimal look.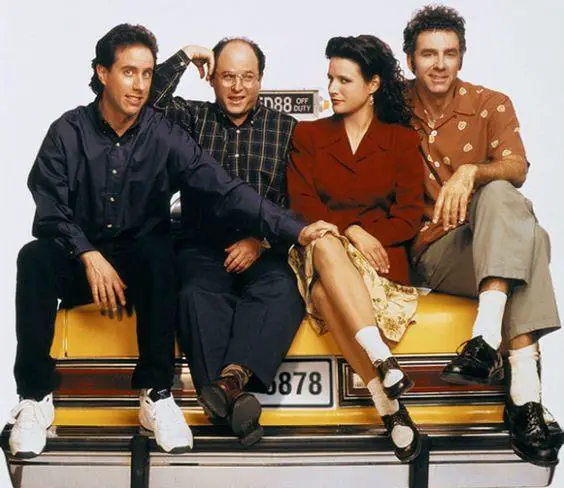 What's important in this style is to look "normal" by wearing conventional clothes. Instead of wearing the latest trends, they would wear only basics such as bomber jackets, button-downs or t-shirts, jeans, and Keds.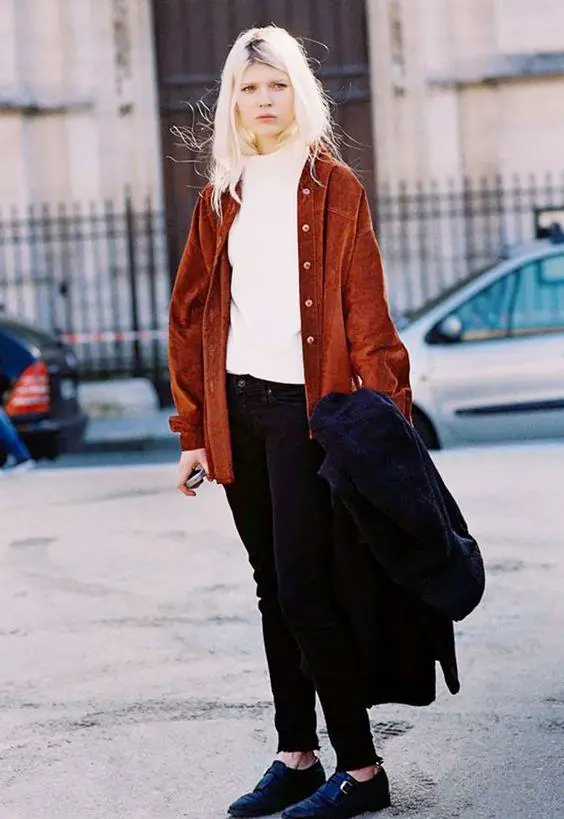 It's a super casual and laid-back kind-of style that became trendy once again in 2017.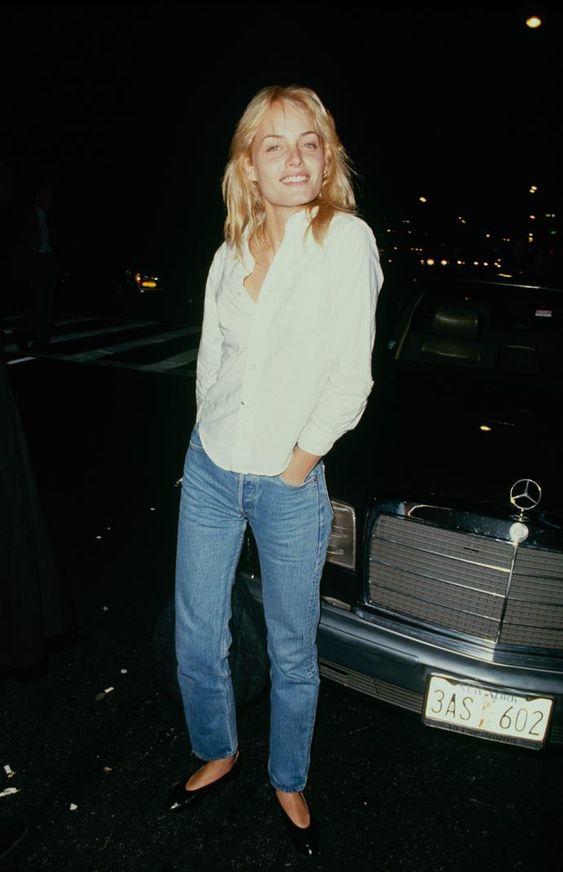 Brands such as Gap were popular among normcore lovers because they offered essentials and staple pieces that were easy to wear. Just what a normcore girl loves!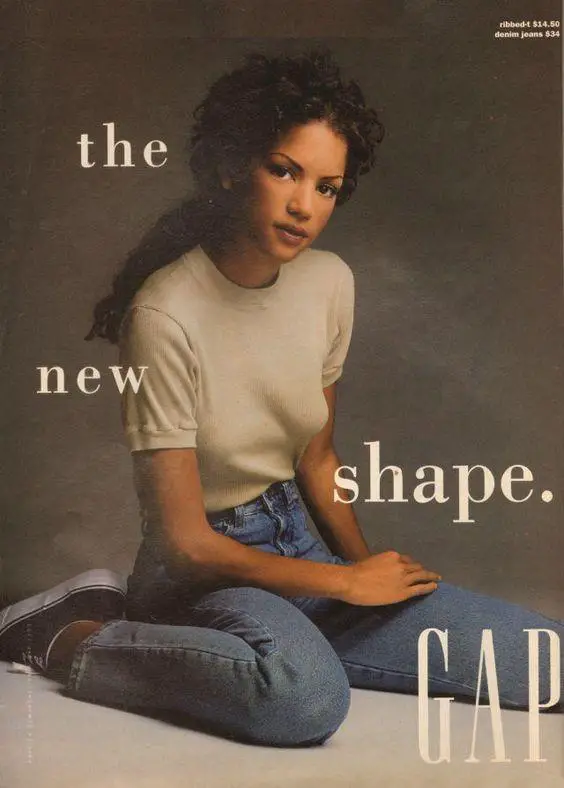 7. Slip dresses
Last but absolutely not least, we need to talk about slip dresses.
These are one of the hottest trends right now and, surprisingly not, have their origins back in the 90s.
Those gorgeous, silky and sexy dresses were worn by almost everyone who enjoyed a glamorous yet effortlessly chic style. A-list celebrities from the 90s like Jennifer Aniston, Kate Moss or Sarah Jessica Parker were commonly seen rocking this type of dress.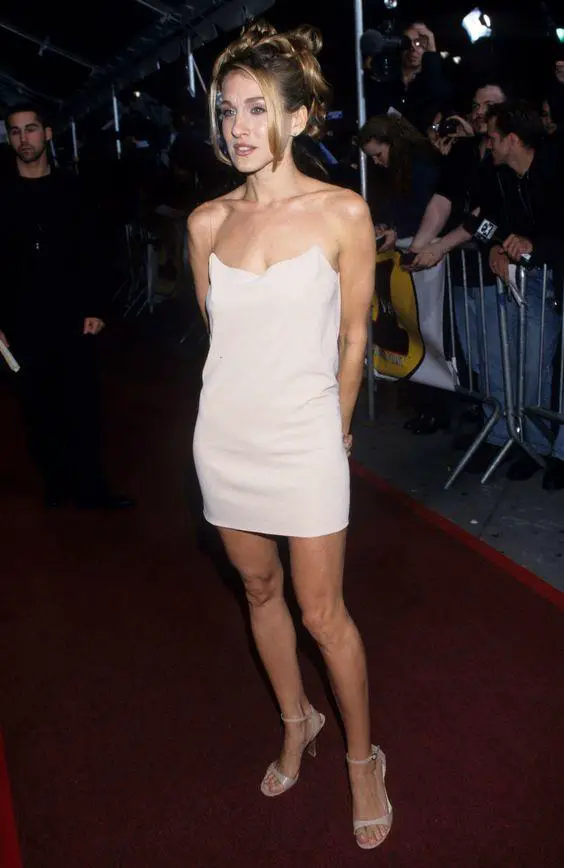 One of the reasons why slip dresses became a thing back in the 90s was because the idea of a "beautiful body" was a curve-less, skinny and flat-chested woman, as opposed to the hot and curvy supermodels from the 80s.
Having this type of body makes it easier to wear slip dresses, and that was one of the reasons why they were so trendy in the 90s.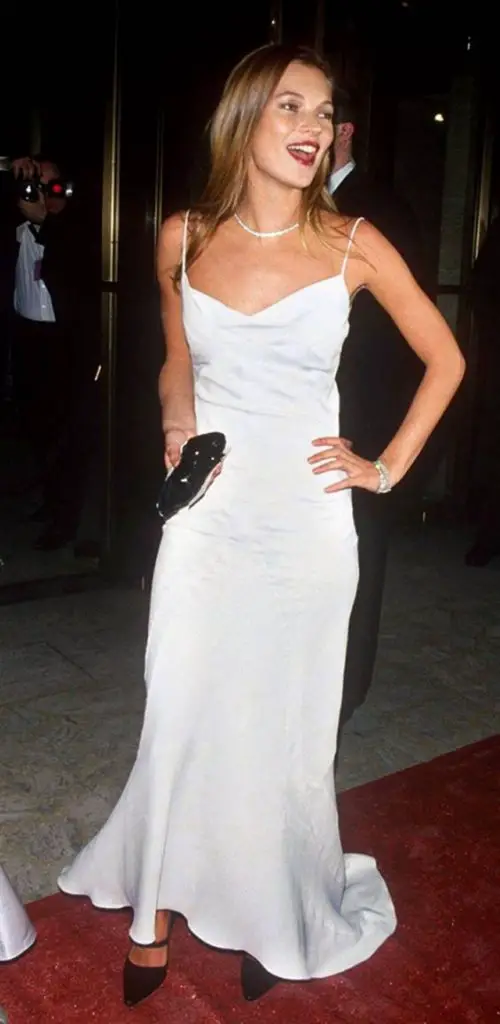 From mini to maxi slip dresses, this was definitely an item you can see on every single red carpet from the 90s.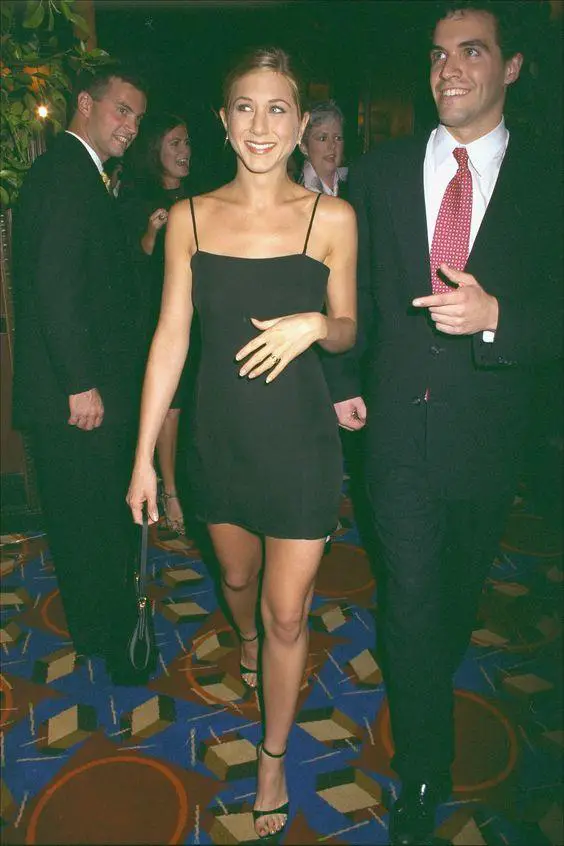 Celebrities 90s outfit ideas
Thanks to the rise of street style fashion, we can enjoy a runway-worthy display of cute outfits worn by celebrities. Most of them have pulled off the coolest 90s inspired looks, which I have compiled in this section.
You will see how they have brought back updated versions of these iconic 90s fashion trends I just mentioned.
The 90s was all about color! We can see Youtube star Emma Chamberlain rocking the 90s fashion with this colorful and fun outfit. Purple and pink was a popular combination among teenage girls: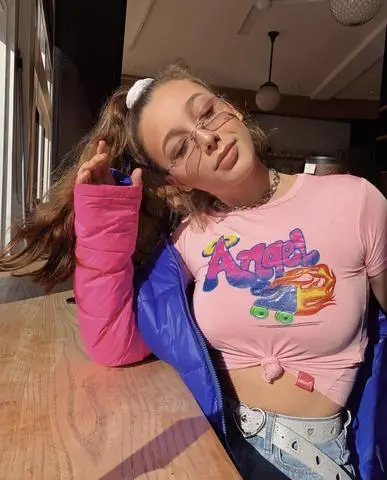 Nothing sounds (and looks) more like a 90s outfit like a bomber jacket, crop top and mom jeans outfit. Madison Beer shows us exactly how it's done: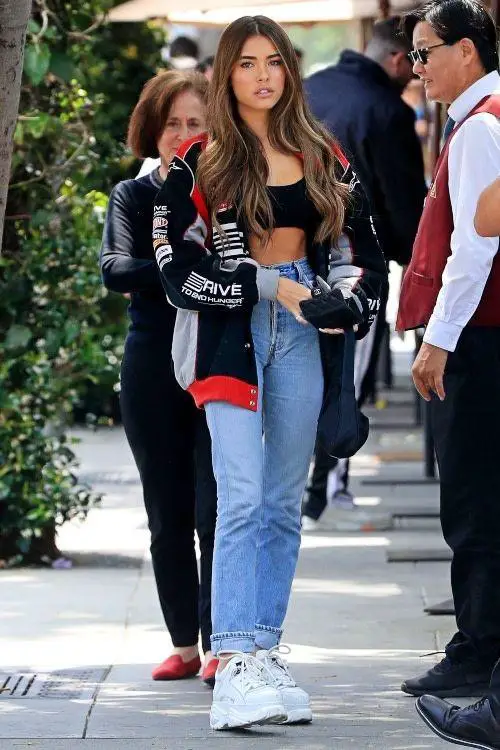 If you want to know how celebrities looked back in the 90s, this example clearly demonstrates how it was.
Kendall Jenner and Kaia Gerber are rocking a 90s inspired outfit with cropped tops, oval shades and straight leg bottoms, similar to what a cool and modern normcore style is: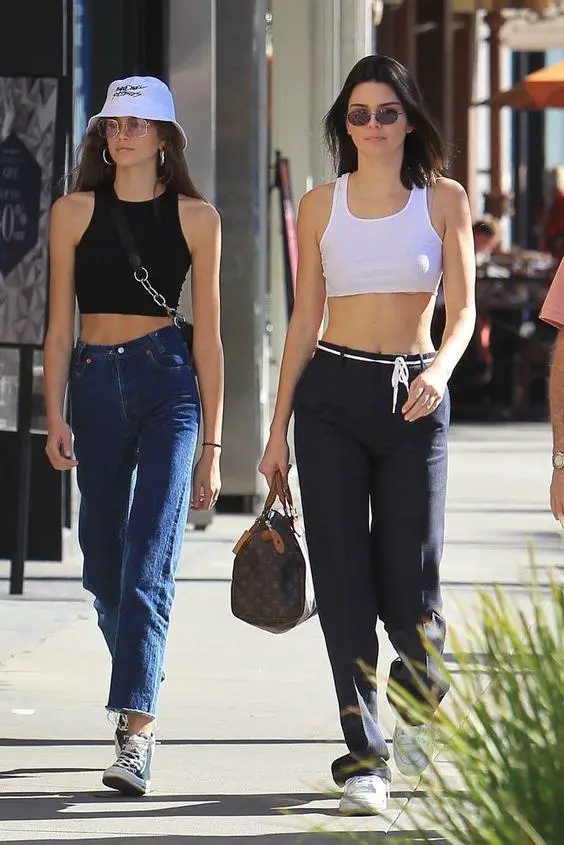 Bella Hadid is another celebrity who knows how to rock a 90s outfit: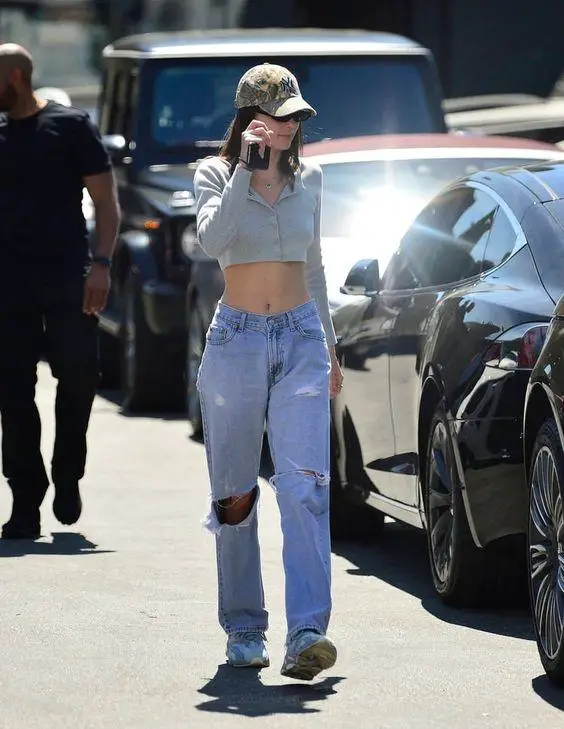 Hailey Baldwin is another style inspiration for anyone who loves 90s fashion.
Chokers, mom jeans and belts, oversize jackets and sneakers are pieces that have become part of her signature style.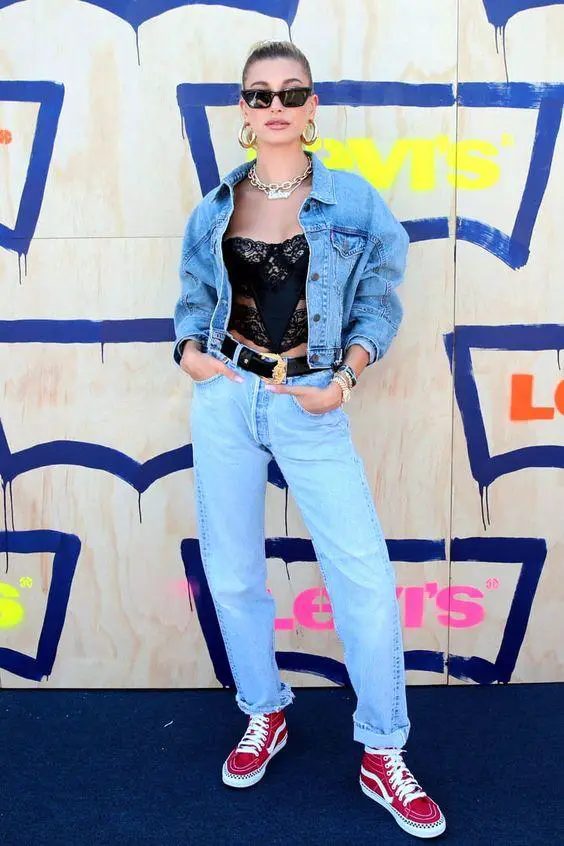 Bright primary colors are another iconic thing from 90s outfits, and Hailey makes sure she doesn't miss it on her outfits: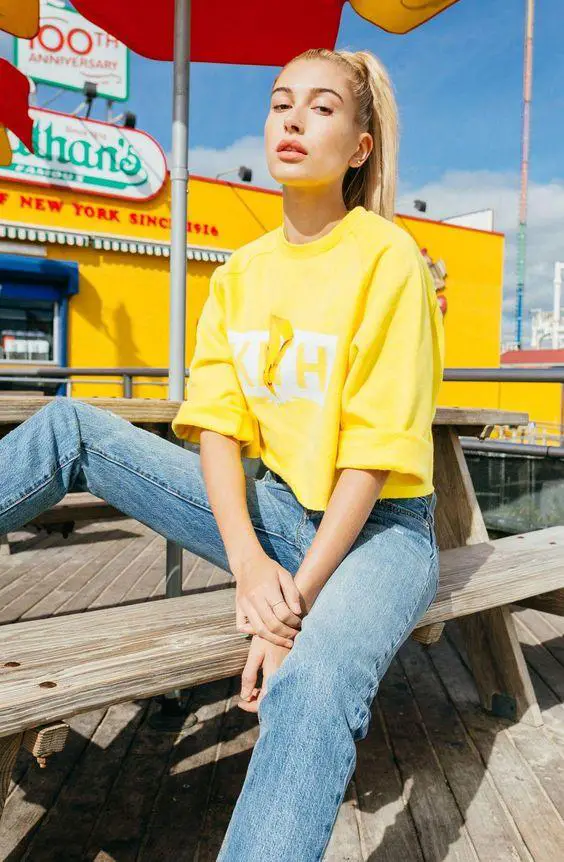 Talking about updating a vintage look? Take this slip dress as an example. Hailey transformed it into 2019 street style worthy by pairing it with edgy sneakers: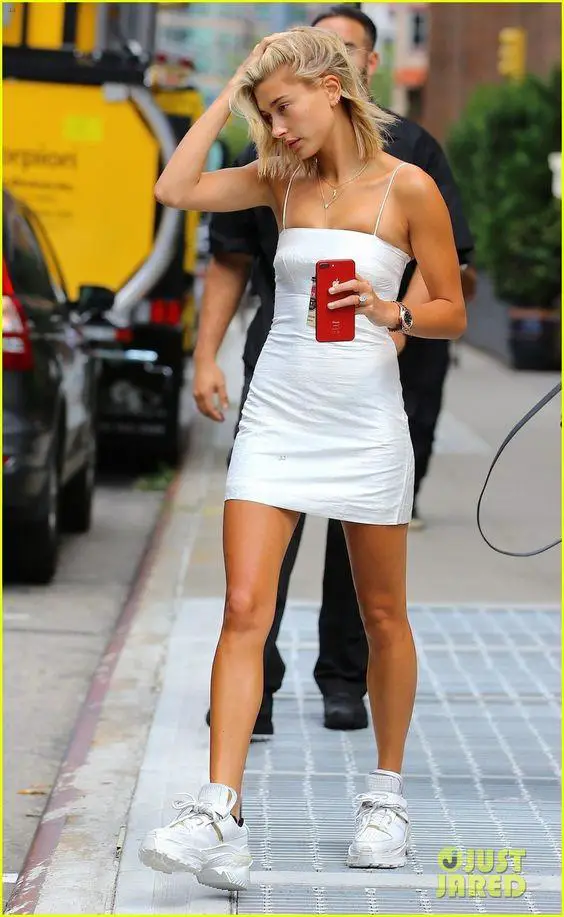 Or in hot pink (typical from the 90s) slip dress paired with hoop earrings and a high ponytail. Now that's what I call a major 90s glamour throwback: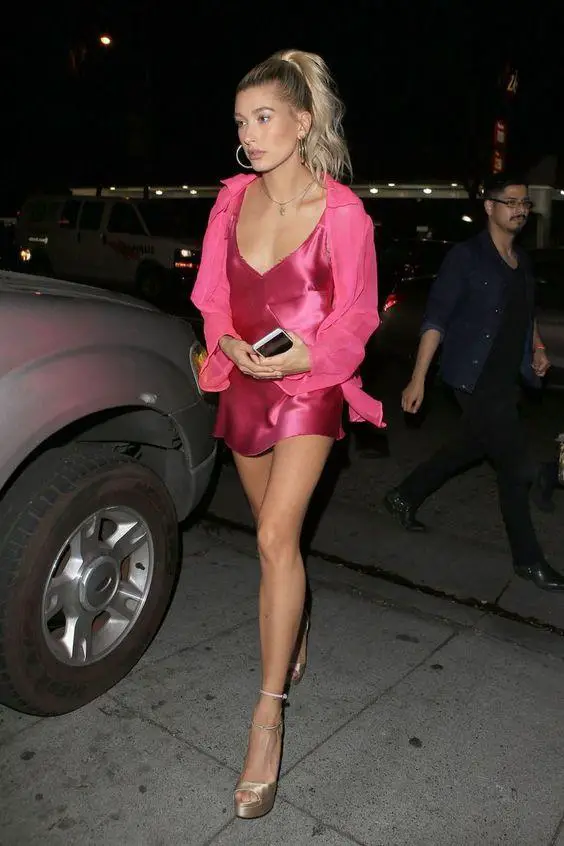 Lastly, a simple and effortlessly casual look from the 90s: a solid crop top with spaghetti straps and high waist mom jeans with a belt, courtesy of Kendall Jenner: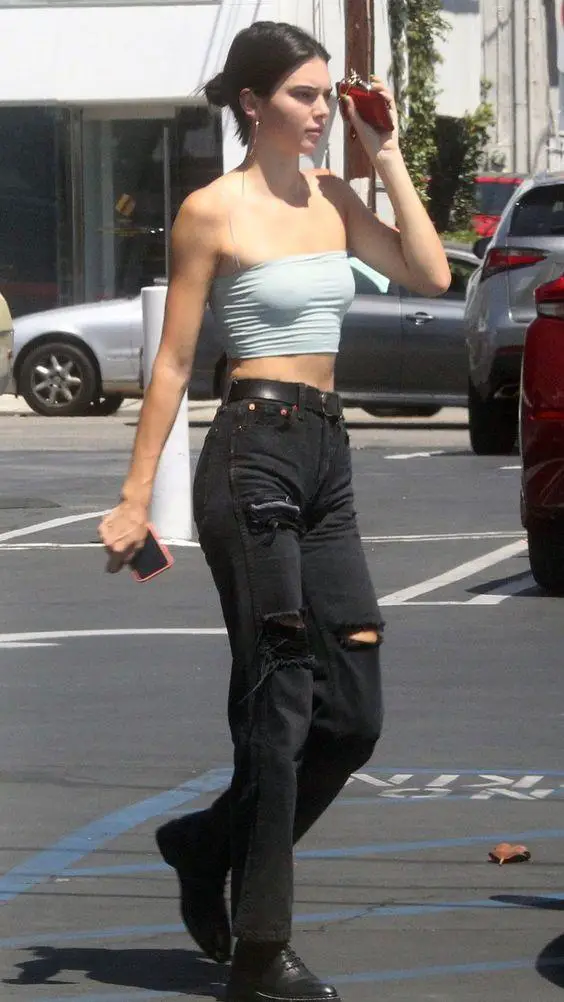 Wrap up:
Whether you're a 90s kid and want to walk down memory lane or are simply looking for ideas on what to wear to a 90s party, this article is perfect for anyone who wants to know where some of the hottest trends have their roots.
As I mentioned, fashion trends are a cycle that repeats itself, especially when there are some cool goodies from the past.
Bomber jackets, mom jeans, bright and bold colors… all these iconic things from a typical 90s outfit were some of the things that the fashion industry have rescued to bring them back to life for newer generations to enjoy.
I hope you have enjoyed this fashionable trip to 90s!