The classic apple body frame is one of the most common body types that we usually find around us (besides pear-shaped body). Apple shaped body women have heavy-looking and round torso whereas their hips and thighs are comparatively slim. Those who own this body type, are quite likely to gain weight, especially around their tummy area. When it comes to natural body shape, adopting proper dressing techniques can help in accentuating or hiding your body parts.
Main Features of Apple Body Shape
Before we move on with our dressing techniques, let's understand more about this body type. This type of body generally comes with;
Round shoulders
Average to large sized busts
Heavy midsection
Undefined waistline
Slimmer-looking limbs
flatter hips
Well-shaped legs
WHR ratio is higher than 0.8
Understanding the Chemistry of Apple Shaped Body
Every individual owns a different body style. Besides genetics, hormones too play a key role in outlining a body frame. Those of you who have this particular body type, should have the basic info about its chemistry.
In medical language, apple frame is known as android body type.
This body type is dominated by a male hormone i.e. androgen.
Androgen causes your body fats to get stored deep in and around the midsection area.
Once you gain weight, you can't get rid of it easily—deep storage of body fats affects internal organs; as a result, the deeper body parts like liver, kidney, heart and intestines get surrounded by heavy layers of fats, which are not easy to remove.
The most common health risks that a person (both male and female) can face include—lower metabolism rate (that makes it hard to lose weight), stress and hormonal disorder.
Ingestion of complex carbs and regular work out (squats, push up and 30 minutes of aerobic moves daily) can help in loosing weight within a short period.
Key Rules for Dressing up an Apple Shaped Body
Like we mentioned earlier, the apple shaped figure is more likely to put on weight. But still there are apple bodied girls with slim and smart body frame. You can't end that natural shape—but you can actually play around with your outfits to create a visual balance for the parts that you think are not perfect. Read on to get the low down on how to dress your apple shaped body.
Rule #1: Wear Flowy and Flouncy Dresses
To deal with your preggers-like belly, I would advise you to avoid wearing slim-fit and skinny tops; it would help in hiding the bulky parts on the torso. Pick soft fabrics that fall softly around your waistline and provide a covering. The best fabrics for this body type include—tweed, raw silk, linen, and gabardine.
Rule #2: Prefer Straight to A-line Silhouettes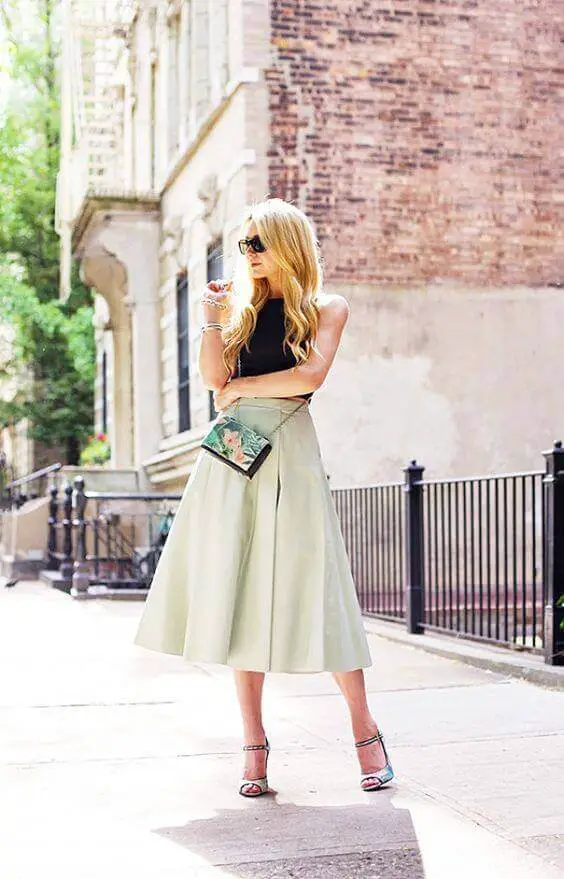 The kind of curves that you own, I would recommend you to wear A-line to straight silhouette. Whatever the silhouette is, avoiding unnecessary bulk around chest and waistline is highly recommended.
Rule #3: No Fuss!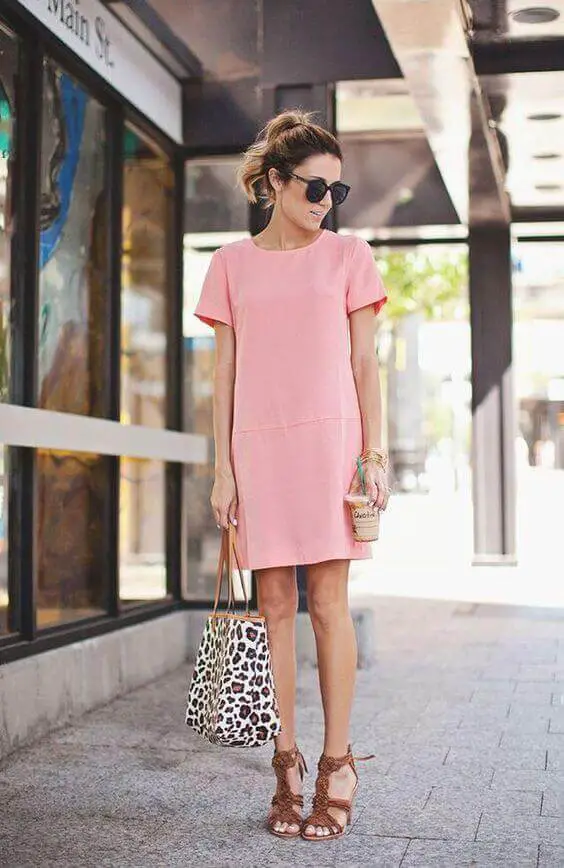 Make sure you are investing in the dresses that do not have volume around the problems areas like—busts, and belly. Outfits like tiered skirts and high-waisted pieces are not for this body frame. In short, stay fuss-free.
Rule #4: Shades and Prints to go with!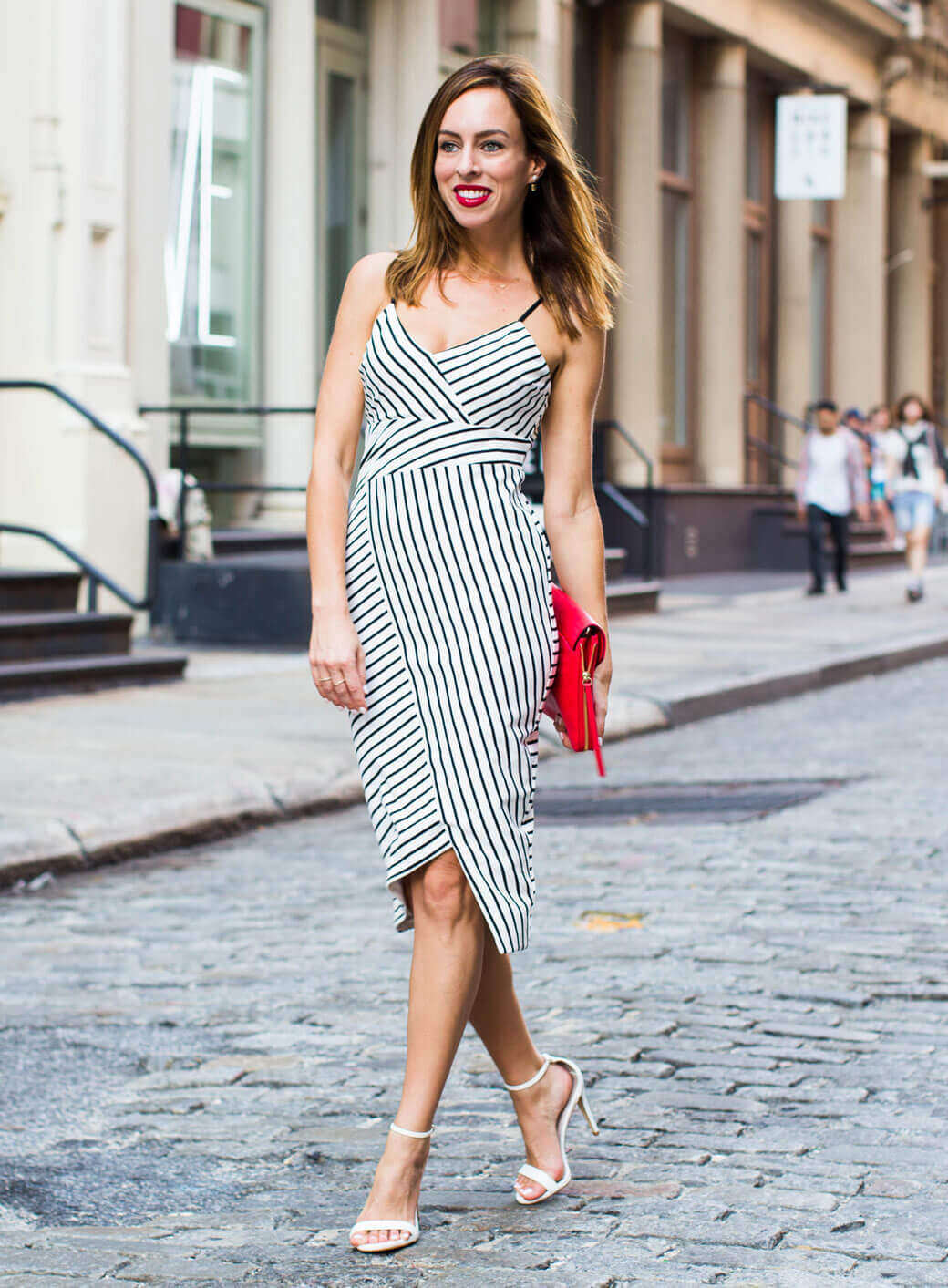 If you are overweight, go with dark shaded outfits (even if you are wearing jeans, prefer the ones in a darker shade) or prints with diagonal stripes. Both would help you in getting the illusion of an elongated and slimming body.
Rule #5: Suitable Necklines
As you have got broad shoulders and heavy midsection, do not over accessorize the top area. Plunging and V-necklines look flattering on your body frame; they help in giving an elongated feel to your upper body.
The necklines that would not suit you are—halter neckline, high neckline, boat neck and off the shoulder cut.
Make sure you are not wearing something that has decorative designs on the neckline—it would not only add more to the width of shoulders; it would also divert the attention towards the top area.
Rule #6: What about Legs and Arms?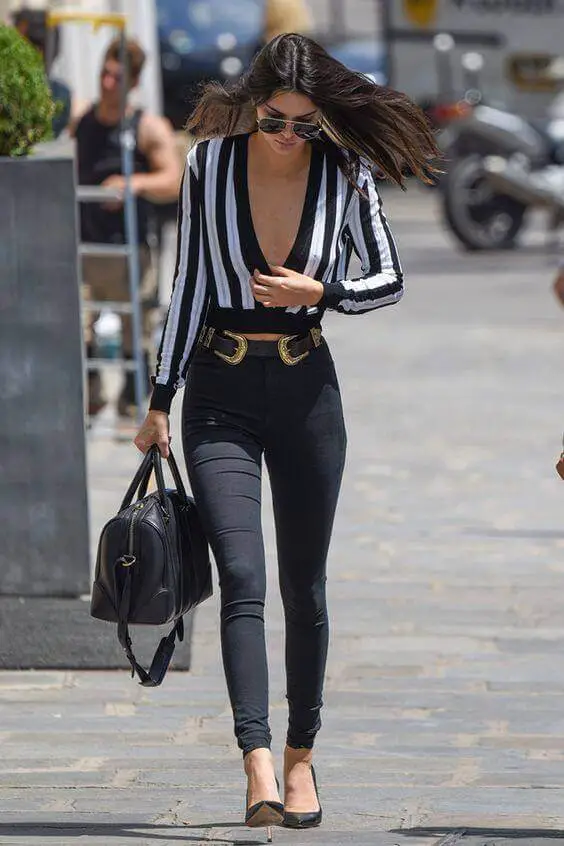 Your limbs are your assets. For those well-defined legs, you are free to pick any length that you like—knee-length, floor length or short dresses. The best-suited piece for your legs can be anything that is skinny (skinny jeans and leggings); all you need is to pair it with a breezy top.
With those slim arms, you can easily go sleeveless. If you are a 'downplay' kinda gal, cover up your arms with FITTED sleeves only. I said fitted, because fitted sleeves would create a nice balance with your heavy bosom and tummy area.
Rule #7: Layer up!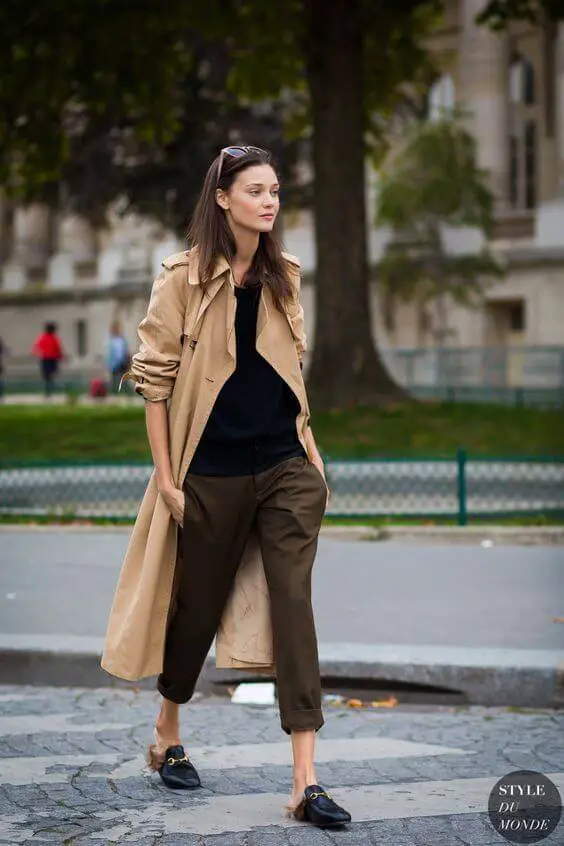 Layering up is a winter essential. Layering up rules are quite simple for apple bodied girls. You can wear any style of vest, trench coat (without belt) blazer or jacket; especially the ones that hit above your upper thighs or hipline.
Rule #8: To Belt or Not to Belt!
To belt your undefined waistline would not be a cool idea. Just stay away from belts both big or small.
Rule #9: Highlight your Busts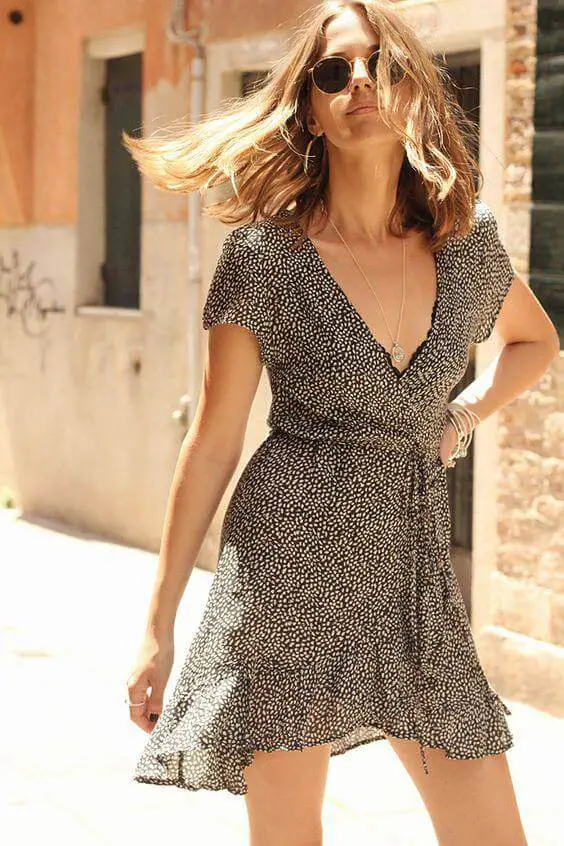 Your busts are one of the most amazing features you own. Instead of covering it up, you need to emphasize it. To do that, the first step is to wear a high-quality push-up bra. Top with cleavage is yet another trick of diverting the attention from heavy tummy to busts.
Rule #10: Fashion Accessories
For jewelry, play around your hands and arms—feel free to wear rings and bracelets. With a heavy upper body, you are advised to avoid elaborate necklaces. In fact, it would be okay if you don't wear anything near the neck.
Wrap up:
Everybody shape comes with a different silhouette—dressing up accordingly is the best thing you can do to balance the proportions. I really hope that the rules that I have canvassed above would have guided you in some way or the other. Would love to have your feedback, share your views with me.