The braless movement emerged thanks to the rise of feminism back in the 60s, having women (and society) question the role of bras. Are they really necessary? Why aren't men covering their nips? What if I don't want to wear a bra?
Women should be able to do as they please. That's when the braless movement started, but we all know that trends come and go, but will this one stay?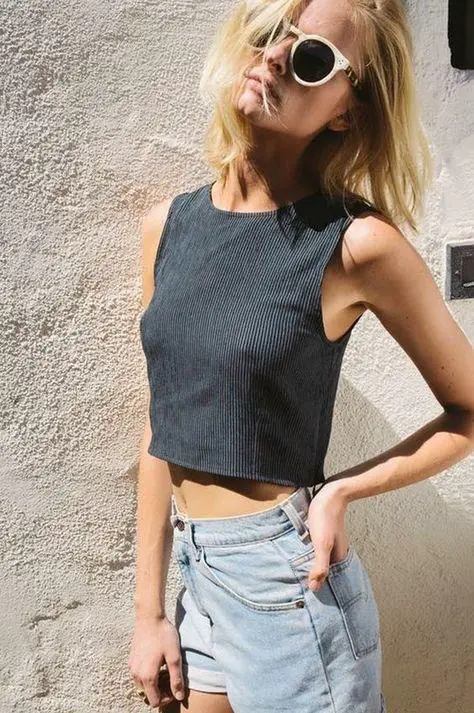 That's a topic to discuss in another article. But if you're curious about how the braless fashion trend really works, then follow me through these "braless tips" and outfit ideas you can recreate if you think this trend is for you.
How to go braless: three rules to consider
Maybe you've felt curiosity more than once about how to go braless. Well, rule number one: if you're going to leave your house braless, you have to embrace your decision 100% and feel confident about it.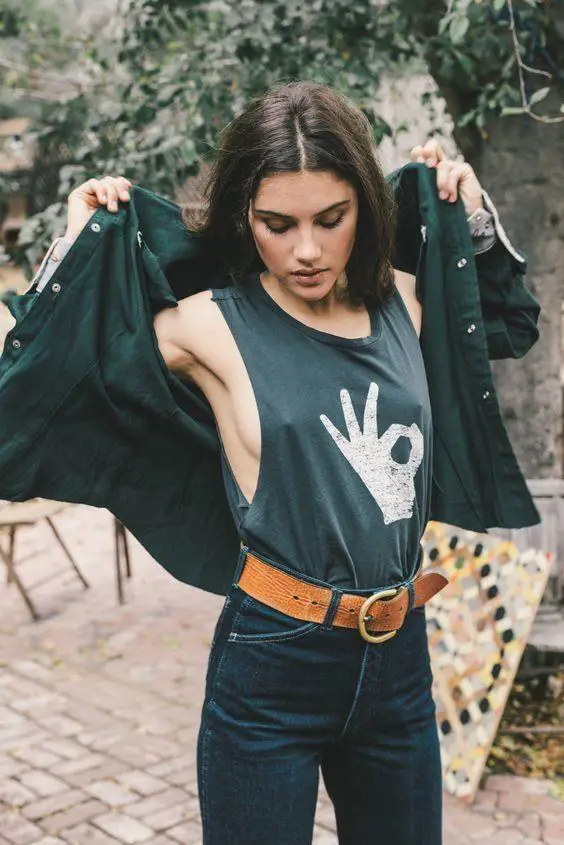 Needless to say, people will definitely stare, and if you can't handle that fact, then you will feel uncomfortable for the rest of the day. And nothing's more annoying than feeling the urge of changing clothes simply because you don't feel comfortable.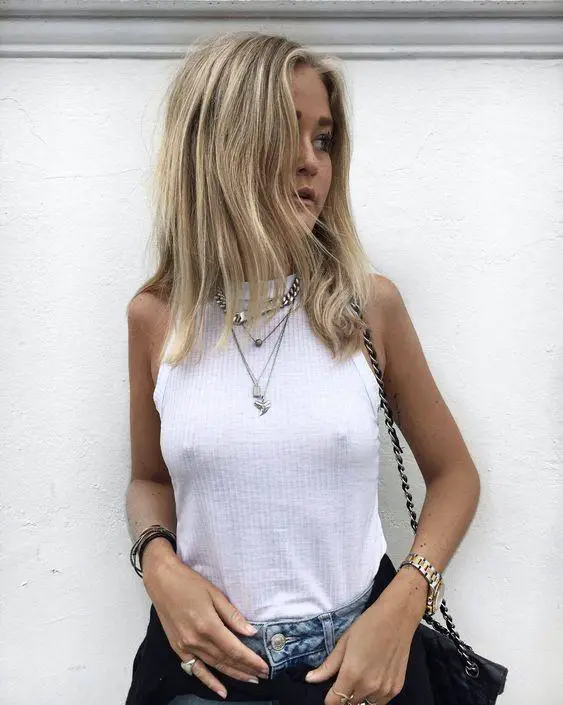 So, again, rule number one: if you decide to go braless, do so wholeheartedly. Do it because you truly believe there's no need to wear one nor to feel ashamed of your nips.
Rule number two: consider your boob size. If you've been blessed with the genetics of a top model, then you'll most likely feel super comfortable going braless.
However, if you have been blessed with a curvier figure, and therefore, bigger boobs, then double-check if you feel absolutely confident having them move with you with every step that you take.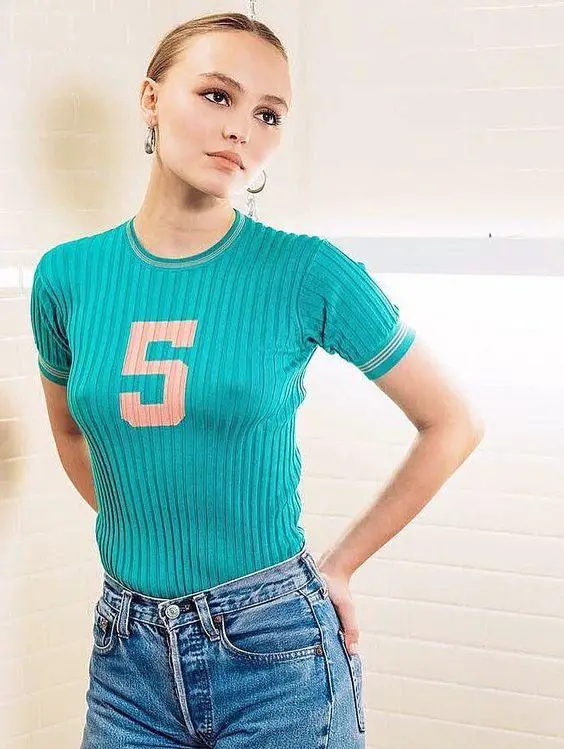 Boobs are not static, and thanks to the laws of gravity they will inevitably move as you walk, and let's not even mention if you run…. Ouch.
So remember rule number two: take into consideration your boob size. Unfortunately, many women will not feel 100% comfortable going braless because they're boobs are simply too big (yay!) and need some kind of support to feel tucked in.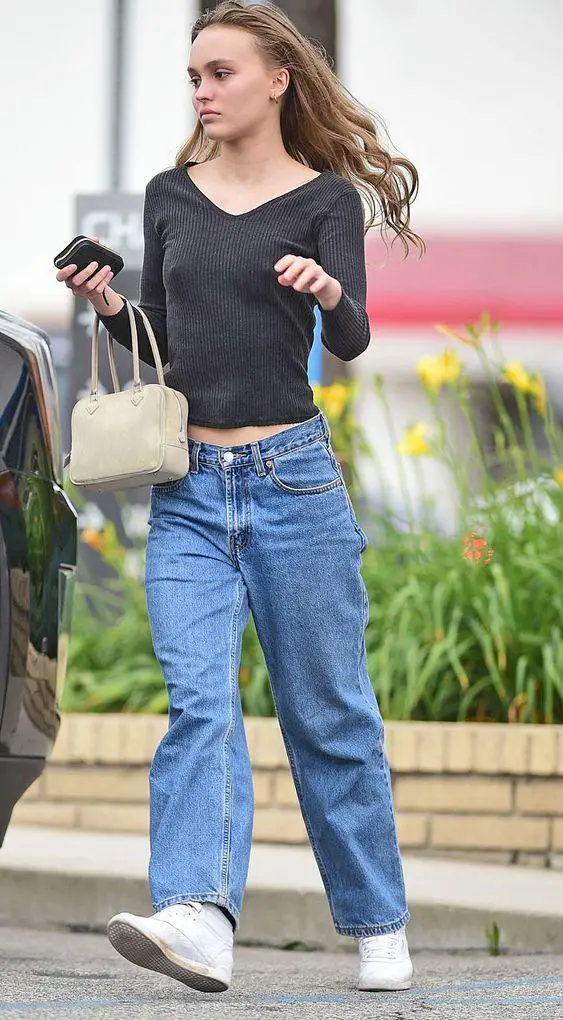 The last rule is that, if you've made your mind about going braless, then choose a top or dress that's not sheer. Yes, going braless means showing some nipple, but it's not about showing all you've got.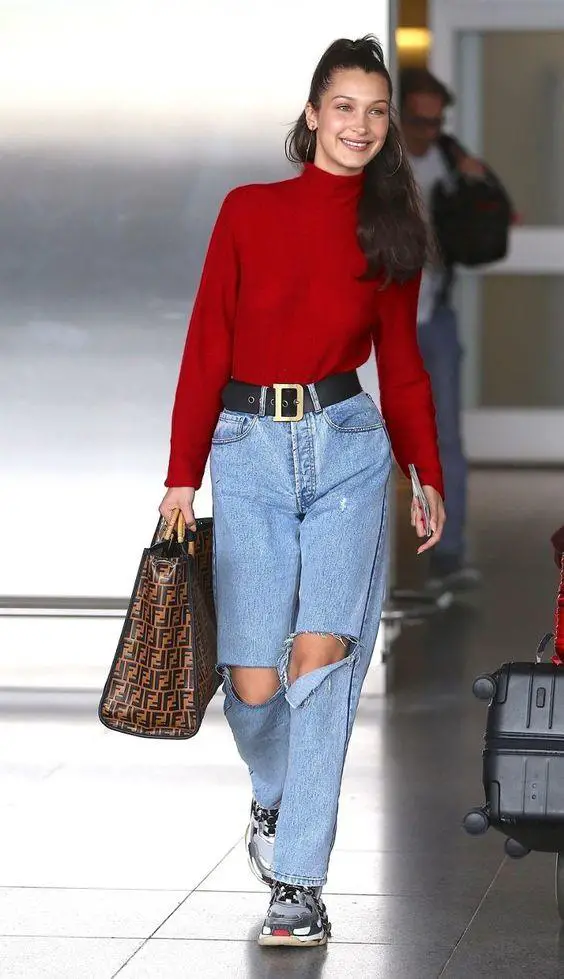 Double-check that whatever you're wearing isn't see-through at any type of light. Preferably, opt for darker colors or busy patterns to avoid showing your boobs to the world. It just simply doesn't look good.
The braless trend should be more about feeling comfortable without a bra but still keeping it classy, than simply go braless just to make a point.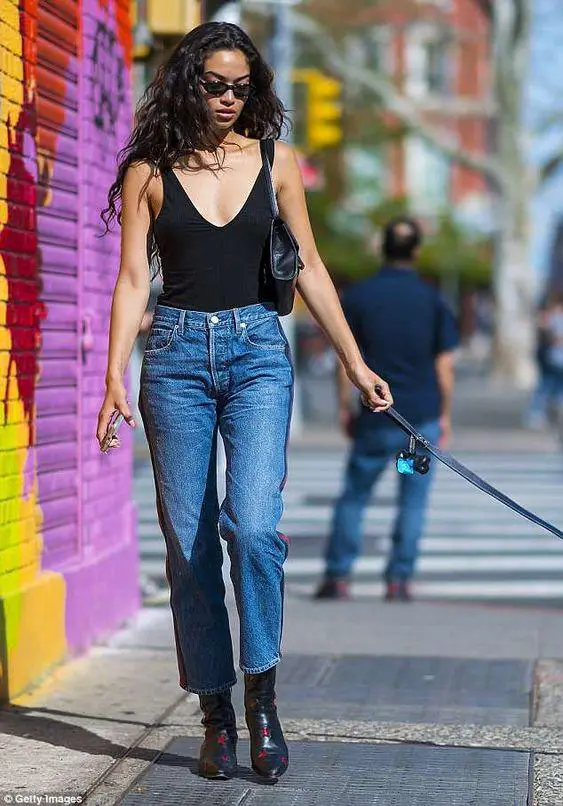 So, rule number three: opt for tops and dresses with dark colors of busy patterns.
How to rock a braless look
Now that I've mentioned the three rules that will help you feel confident and sure that the braless trend is for you, let's move on to cool braless outfit ideas you can easily recreate.
1. V-neck tops
V-neck tops are perfect for a braless look, especially if they're a deep cut. There are many ways in which you can rock this type of tops, from basic tank tops to bodysuits and trendier v-neck tops, but all are ideal for women who simply want to ditch their bras.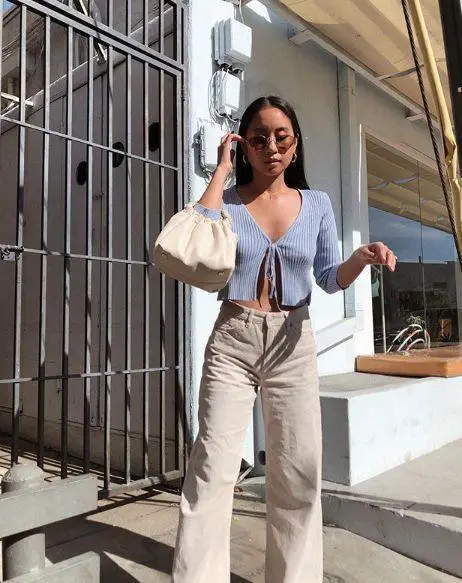 For a casual look, a button-down shirt paired with jeans will always be a great idea: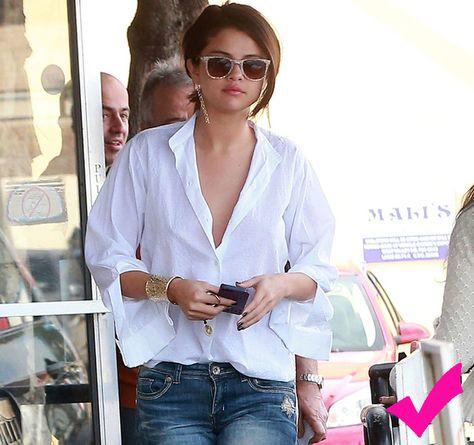 If you're planning on having a fun night out with friends, going braless to showcase some cleavage with a deep v-neck is a great idea: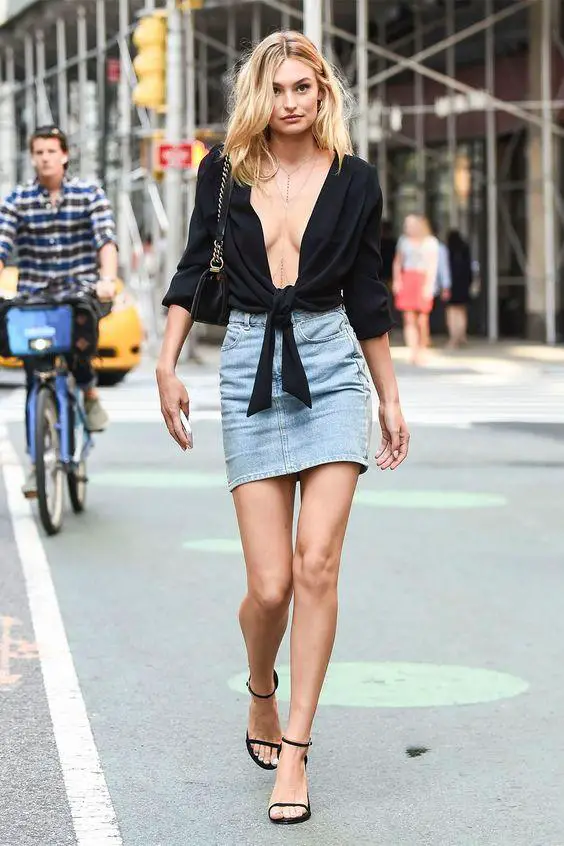 A wrap romper or jumpsuit is a great excuse to showcase your braless style: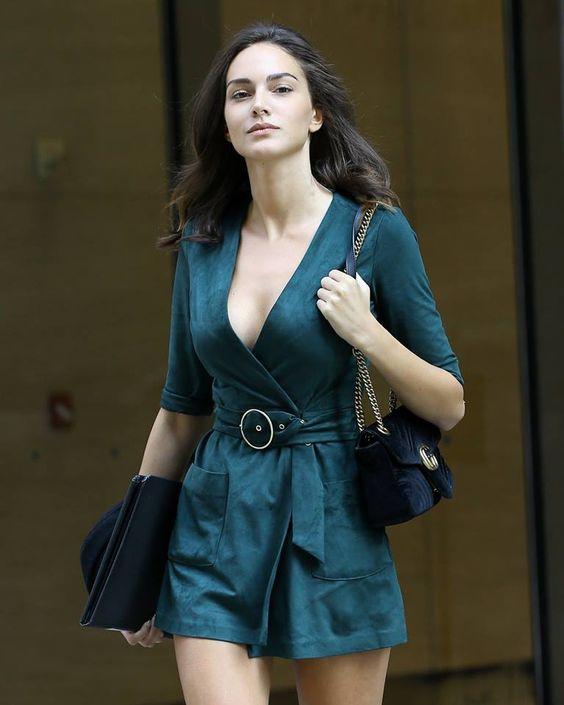 Remember that if you don't want to make your no bra look so obvious, a black top will always do the trick for you. Make the most of this trend with a silky tank top paired with a blazer or jacket for a cool and sophisticated look: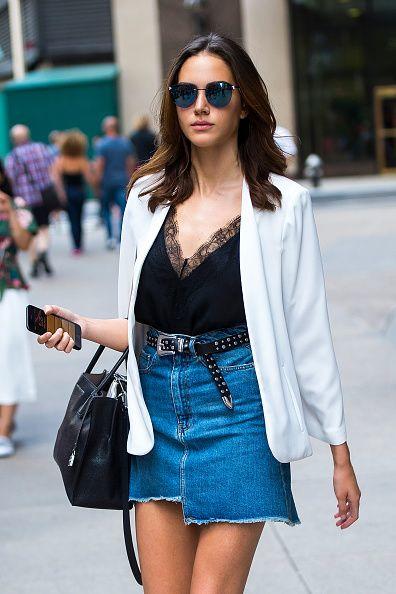 If you just want to avoid wearing a bra but at the same time aren't willing to have people staring at you, a jacket will help you feel confident: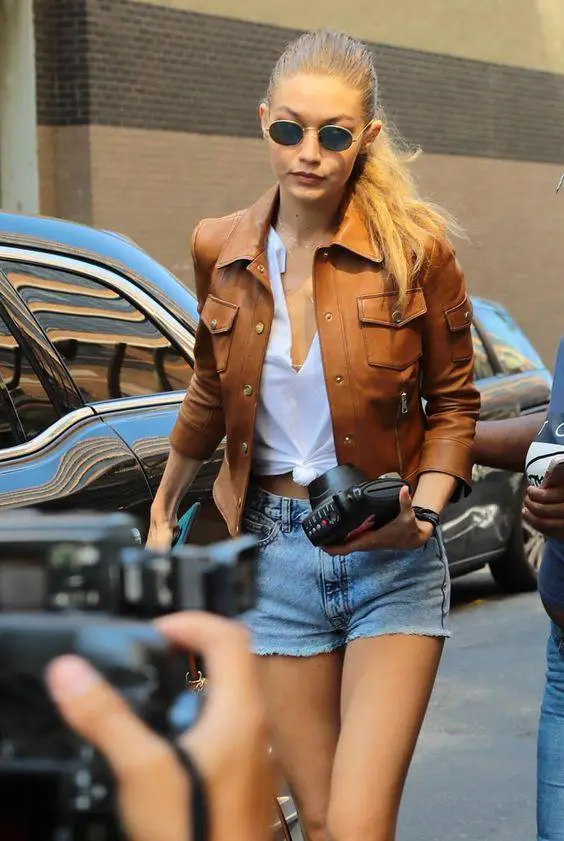 What better way to experiment with the braless fashion trend than at the beach? Try wearing crop tops, v-necklines, cute rompers… anything will look great without a bra: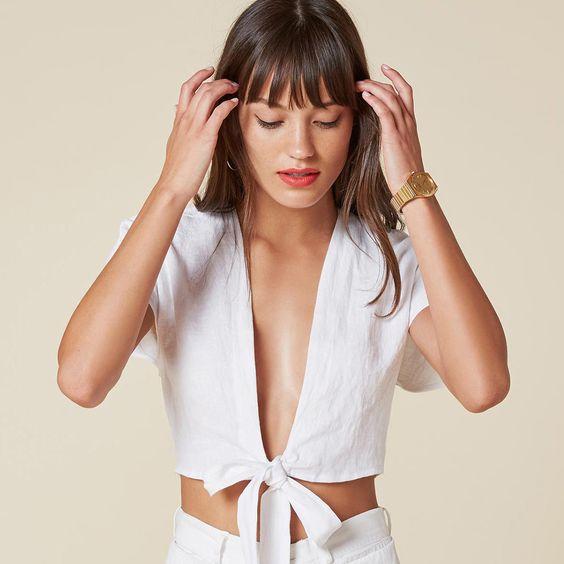 A deep v-neck is one of the best types of tops to wear if you're going braless.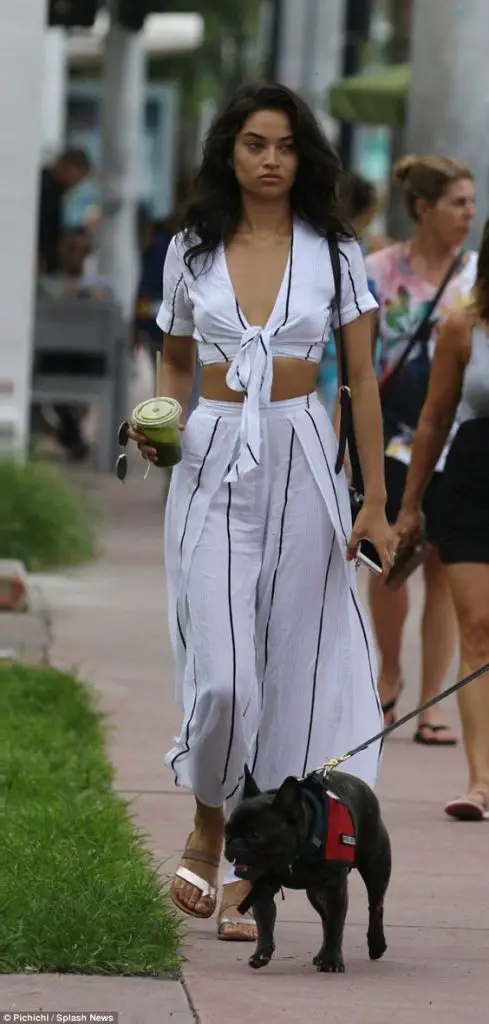 A loose-fitting crop top with a v-neckline is a great outfit idea for a no-bra look. Try wearing these tops with high waisted bottoms for a trendier style: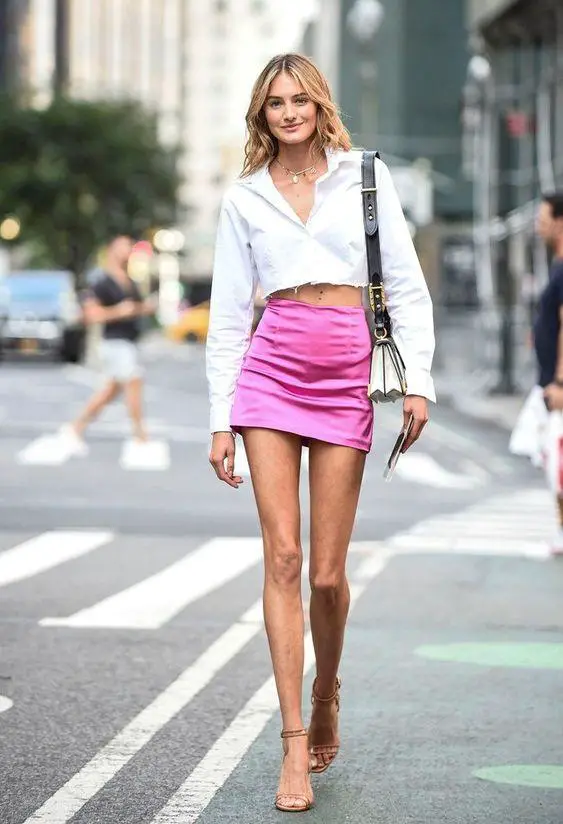 If you're feeling bolder, opt for a tight v-neck bodysuit that will keep your boobs in their place: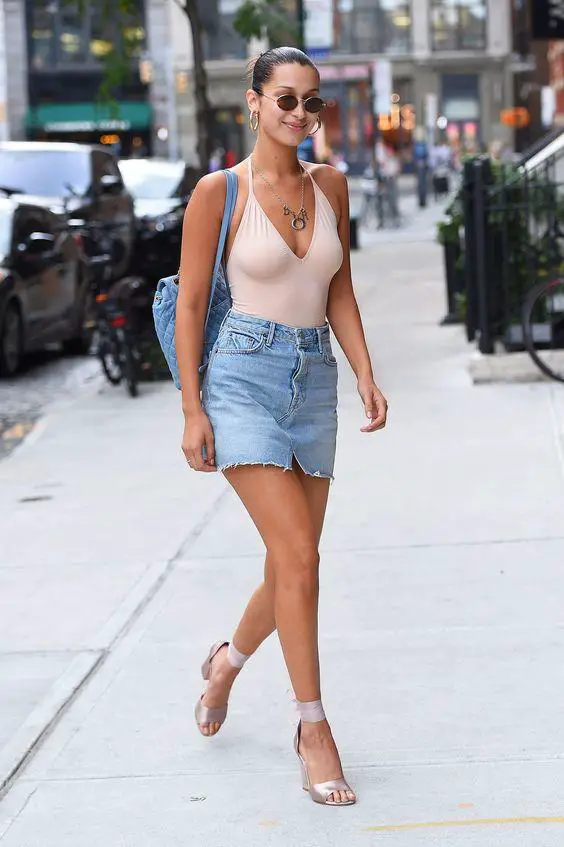 2. Sweaters
If you're not sure about going braless, then you can try first with a sweater. These are usually made of thick knits that will help you make your braless look a little less obvious.
Wearing sweaters during fall or winter is just as normal and basic as wearing skinny jeans, so it's not something you have to invest in. Try wearing your favorite sweater without a bra and check how comfortable you feel.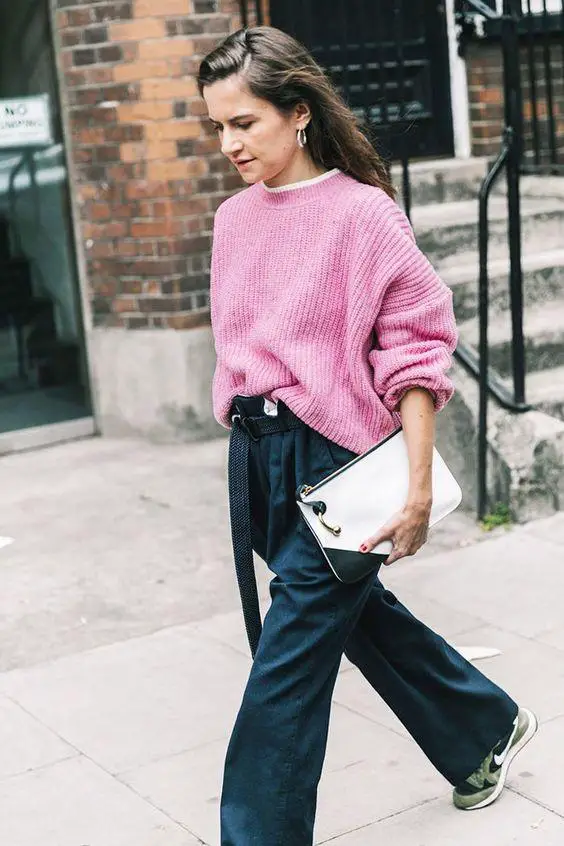 Most people will not even notice you're not wearing a bra, which is just what anyone who's never tried this look is hoping for.
The thicker the sweater, the better, especially if it's really cold outside. Having a bra will help your boobs feel a bit warmer than not having anything, so make sure you're wearing either a top underneath your sweater or a thick knit that will keep your upper body warm.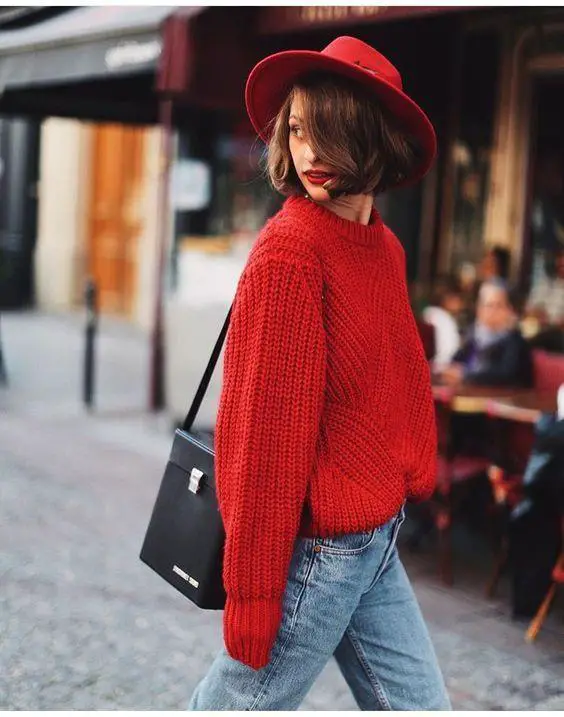 You can always go bolder. Try wearing a knit top that makes your braless look a statement outfit. A tight sleeveless sweater can do the trick: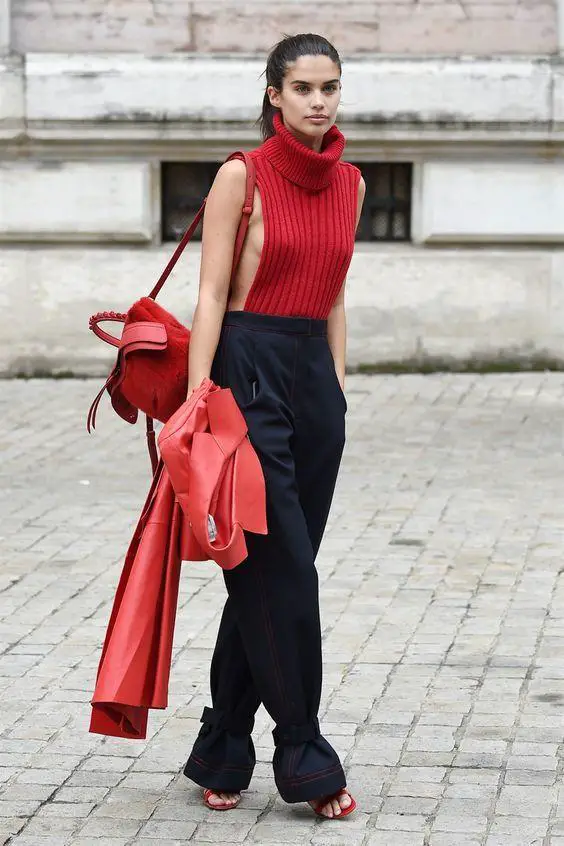 An off-shoulder sweater is another type of knitwear you can rock with no bra:
A chunky sweater is another way in which you can "hide" your nipples if you don't want to make your braless look too obvious. Plus, chunky sweaters are always a great idea: they're cute, comfy and perfect for winter days.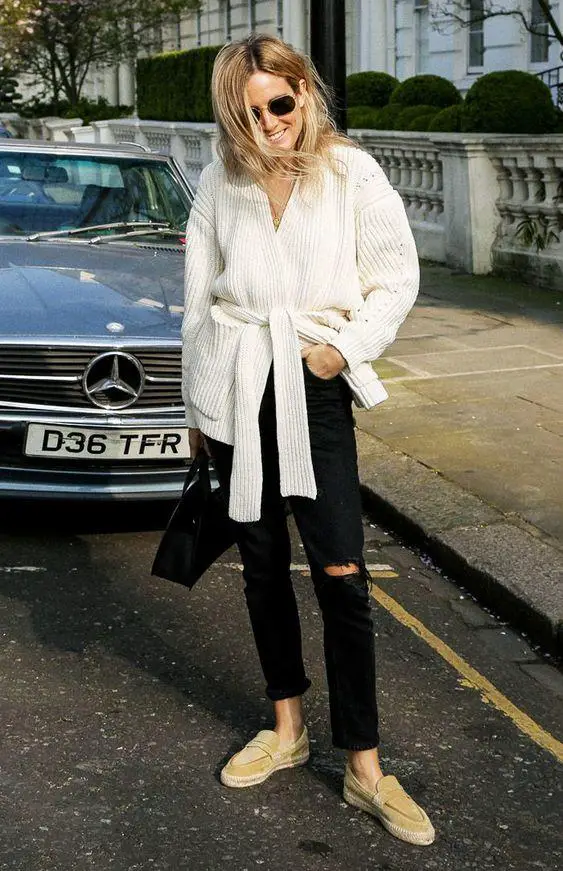 3. Distract the view
Yes, a no bra outfit can be quite a head-turner, and that's one of the reasons why many girls might not feel entirely comfortable wearing one. However, there are many types of tops you can wear in order to disguise your braless outfit.
Ruched tops, for example, are usually tight around the chest area and will help you have your boobs in their place while concealing your nips. Ruched tops are also cute, so make the most of them with high waist jeans: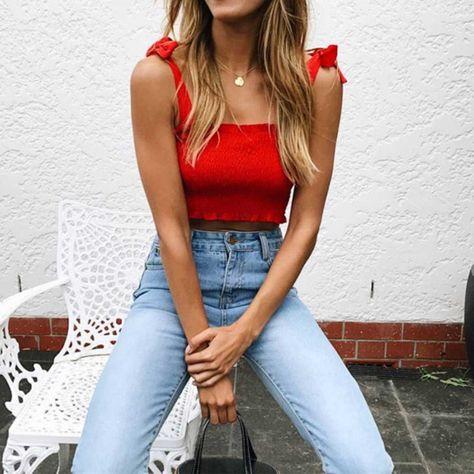 You can also find silk or satin ruched tops that are perfect for night outs. Feel free to take off your bra and rock a sexy and sophisticated look with this type of top: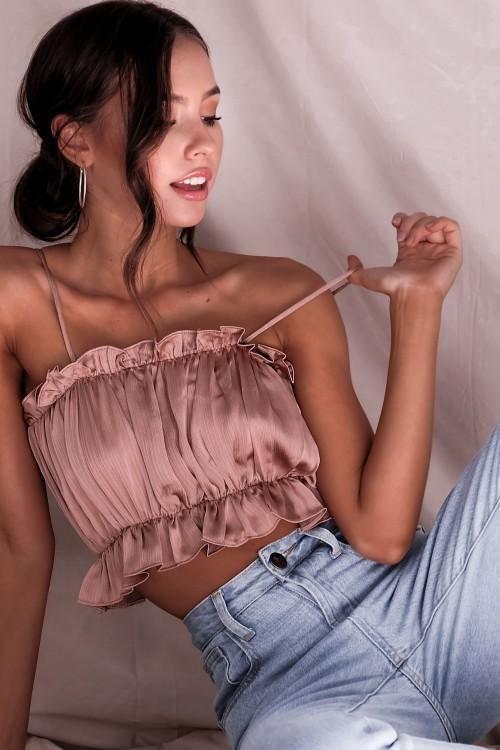 A plunging neckline is another way of disguising your nipples. They're also perfect for flat-chested girls because they create the illusion of boobs: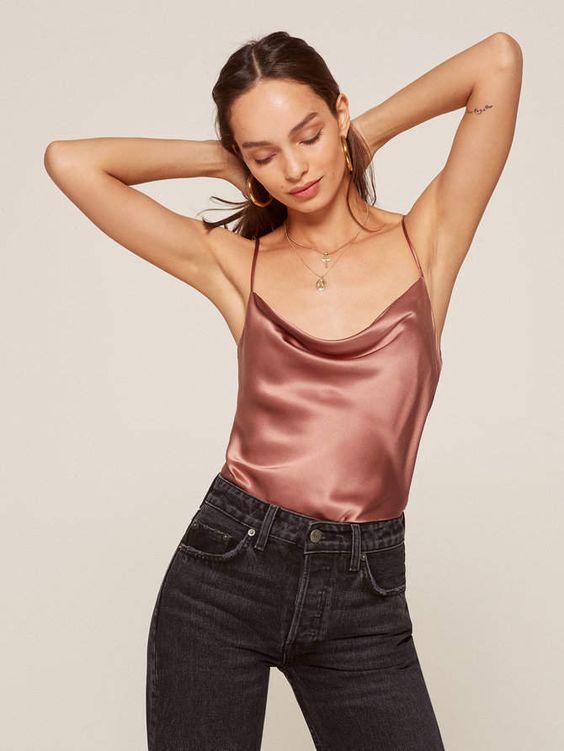 Not wearing a bra is a great decision with these types of necklines. First of all, because wearing one means it will probably show in one way or another, and because extra fabric above your boobs will conceal your nips: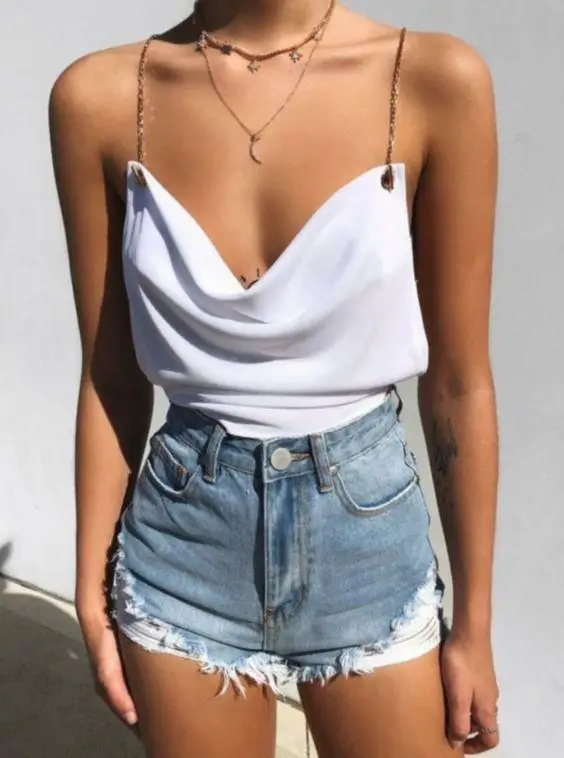 The best braless dress is the one that has a v-neckline and a busy print that helps you make your braless look not so obvious.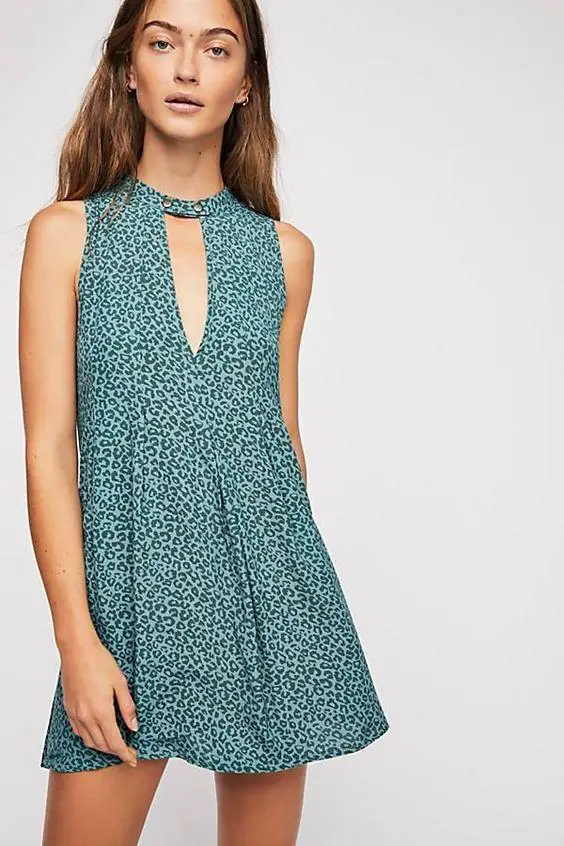 A printed top is a great way of comfortably rocking a no bra outfit without the fear of being stared at. Animal prints, floral or geometric motifs are perfect: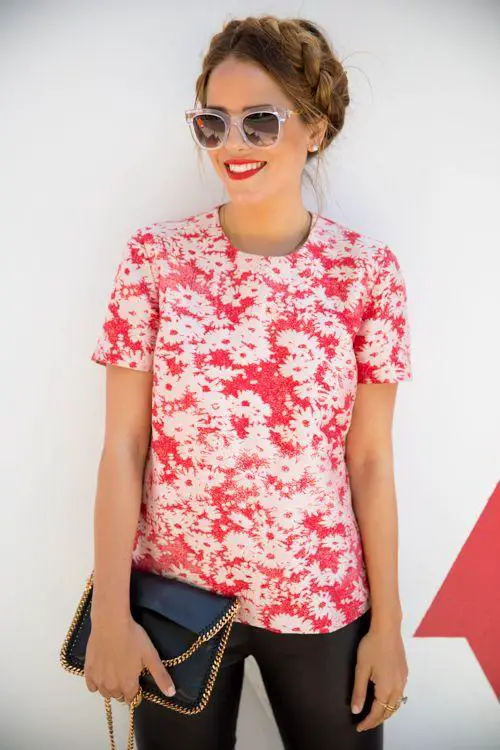 Plaid shirts are another type of top that you can perfectly wear without a bra: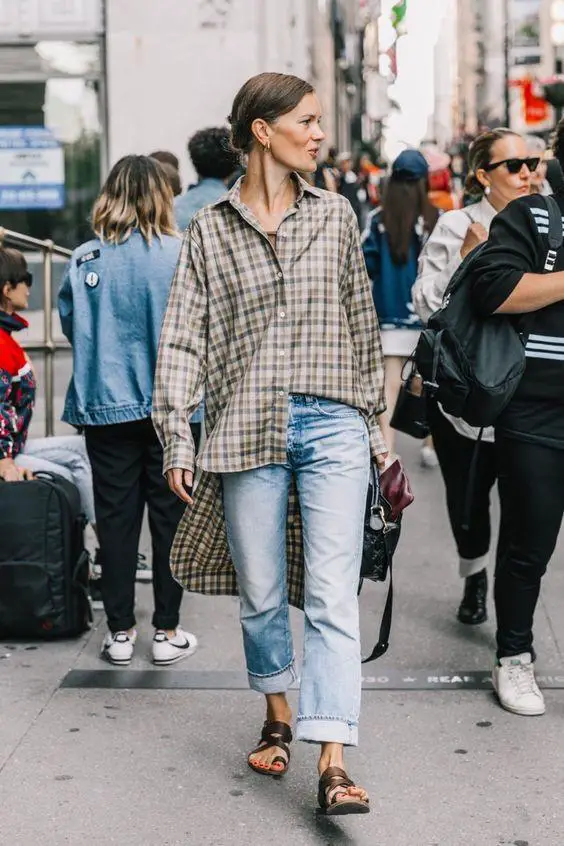 Kendall Jenner is the queen of braless outfits. You can see her often (or most of the times) being fearless at showing some nipple action with her outfits: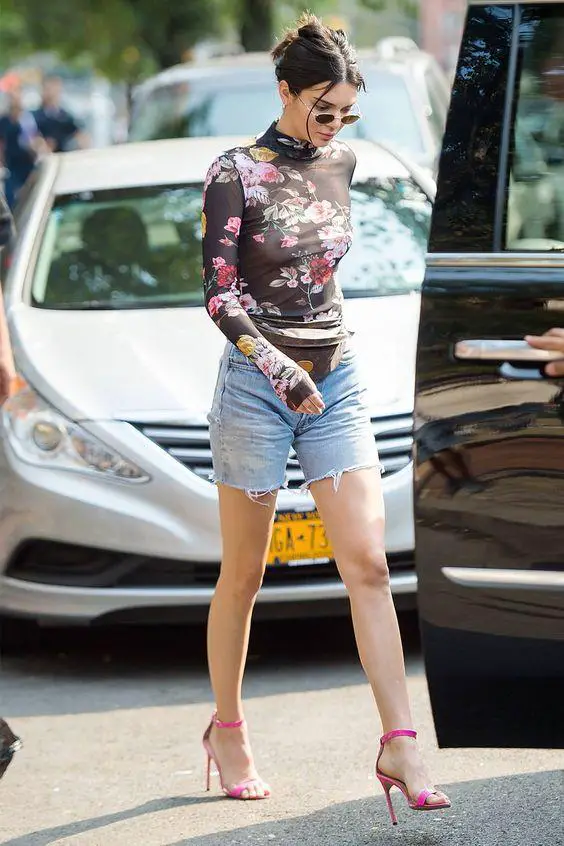 You can also wear a graphic shirt that has a print right above your boobs. It's an obvious yet not-so-obvious type of "free the nipple" top that will definitely take your braless style to the next level: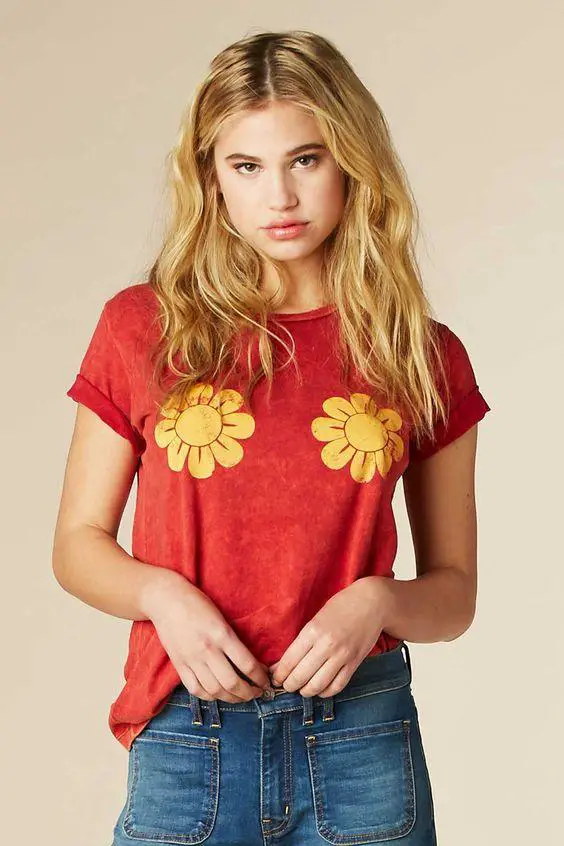 Wrap up:
The braless fashion trend is nothing new. It first emerged back in the 60s with the rise of feminism and has come back and forth just like any other trend.
However, stepping into a braless trend might not be for everyone. If you consider the three rules I mentioned at the beginning, then rocking a no bra outfit like the ones I showed you will be a no brainer.
You don't lose anything by trying!