Fashion is an aesthetic expression that depends on time and culture. As you may have noticed, just like their people are completely different, American fashion is not the same as Latin American.
European fashion, for instance, has always been a focal interest for everyone around the globe. If you're not European but are planning on a euro trip, or simply want to experiment a bit with their chic aesthetic, then follow me through this article, as I'll show you different easy ways of bringing the European out of you.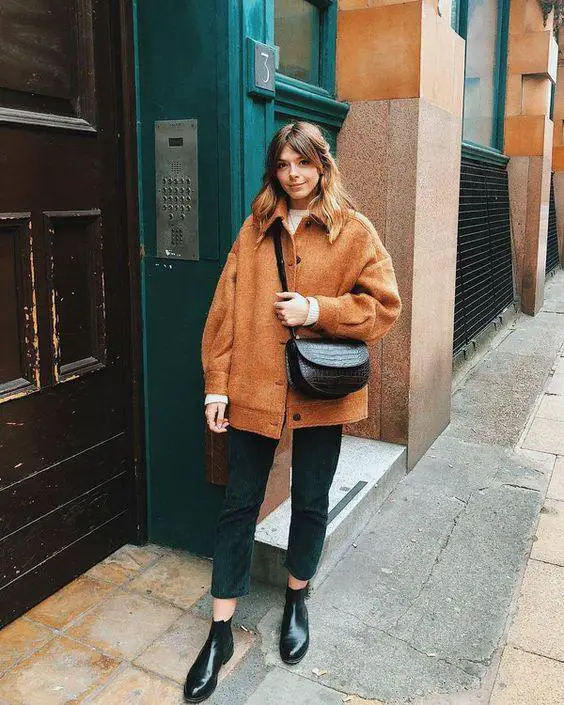 What makes European fashion so special?
But first of all, why does European fashion deserve a special article? What makes it so special?
European women are considered classic, elegant, chic and practical. They have a natural way of choosing and mix-and-matching versatile pieces in a way that makes them look expensive.
In other words, European women have a collective signature look that people around the world envy: they manage to look sophisticated in the most effortless way possible.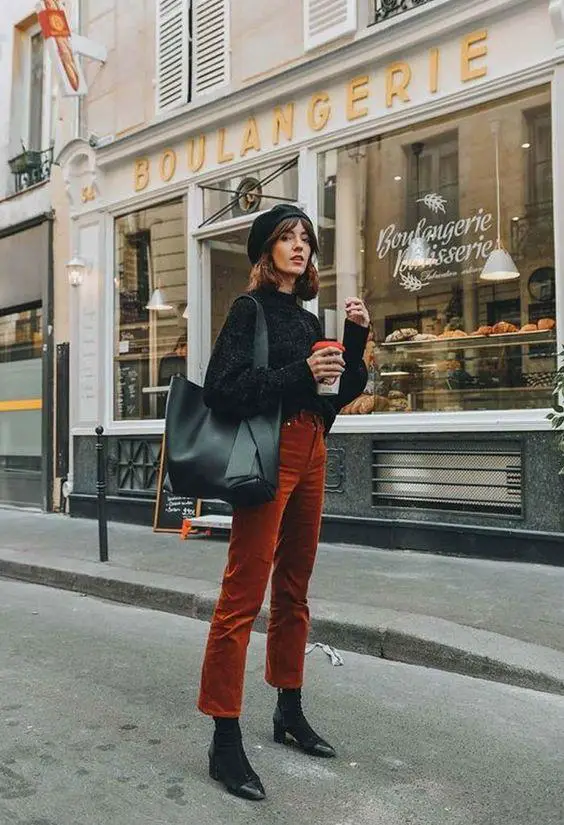 What to wear in Europe?
Let's go through the 5 things that make European fashion so unique and trendsetter while I show you different outfit ideas and the wardrobe must-haves.
1. Classy and elegant
Let's remember that Europe tends to be a bit more expensive, and a consumerist society is not something you will see. That's one of the reasons why Europeans choose their clothes wisely: they invest in classic and long-lasting pieces.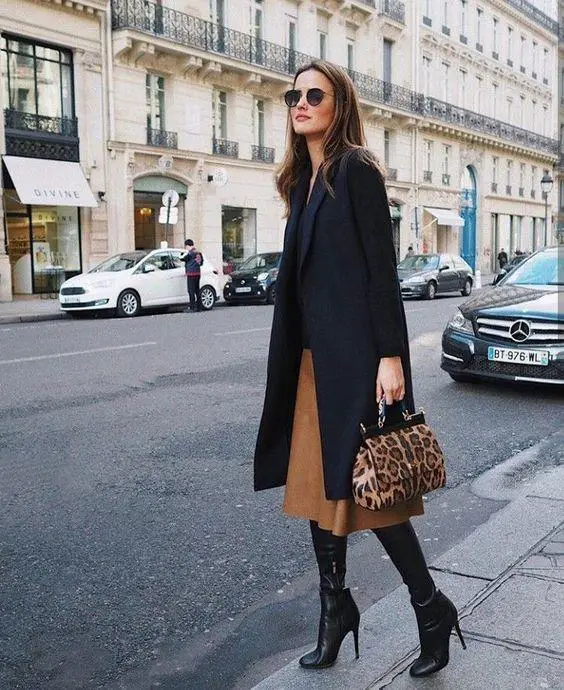 Even rich Europeans who have amassed a large collection of clothes have this cultural habit: owning a great wardrobe full of basics and classics.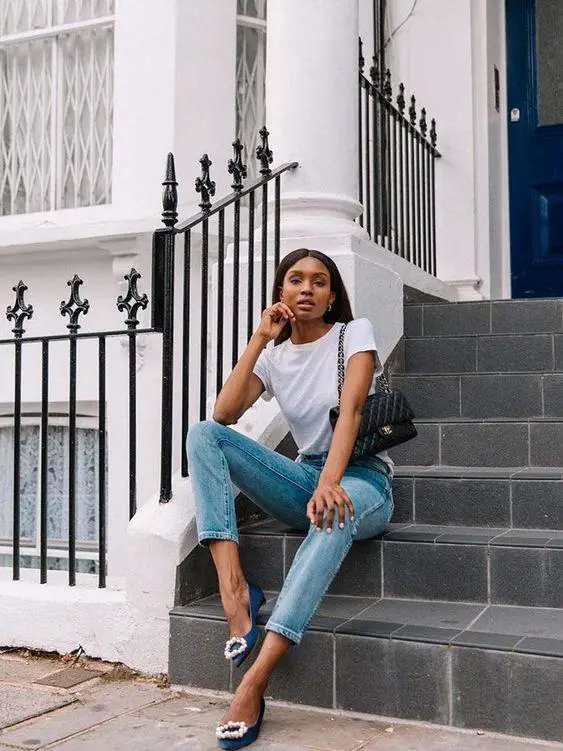 European women's clothing will always include these following basics. But they won't buy them from cheap fast-fashion retailers, but from carefully selected brands or shops where they know, they'll invest in a long-lasting piece.
That's one of their secrets: buy high-quality pieces to look sophisticated.
1.1 White button-down
This is a no brainer: white button downs look great with absolutely anything. That's one of the reasons why this is a special favorite for pulling-off chic European outfits.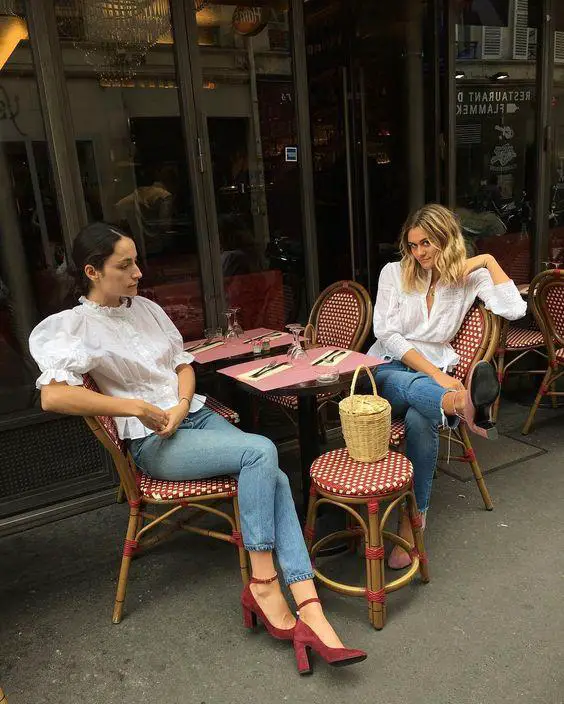 But one white button-down simply won't do. European women own at least three different but equally chic white button-downs. If you're planning on replicating a European wardrobe, then consider buying the following:
1. One classic white cotton or silk button-down shirt
2. Two trendier but slightly classic button downs
They will help you come up with different chic European-like outfits.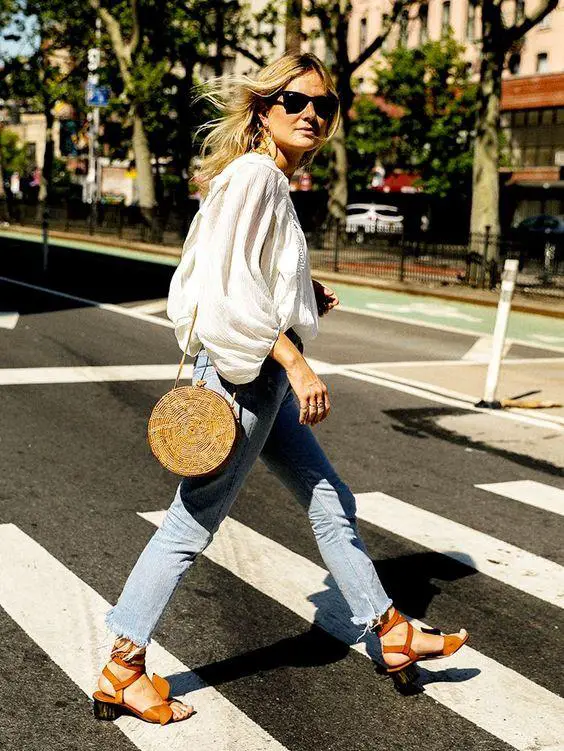 1.2 Jeans, jeans, jeans
Again, this is not a surprising piece, but the reason why Europeans love denim is that, just like a white button-down, they can be worn in different and multiple ways.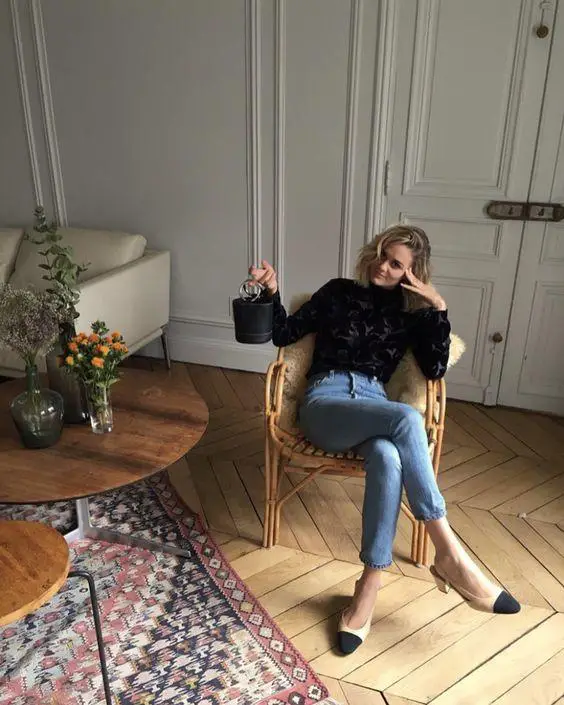 Owning at least three different silhouettes will do the trick:
1. Basic skinny jean
2. High waist mom jean
3. Any other you might like: wide leg, straight, boot cut, cropped
I'd suggest staying away from bell bottoms, as they tend to give you a boho look that's not precisely European women's cup of tea.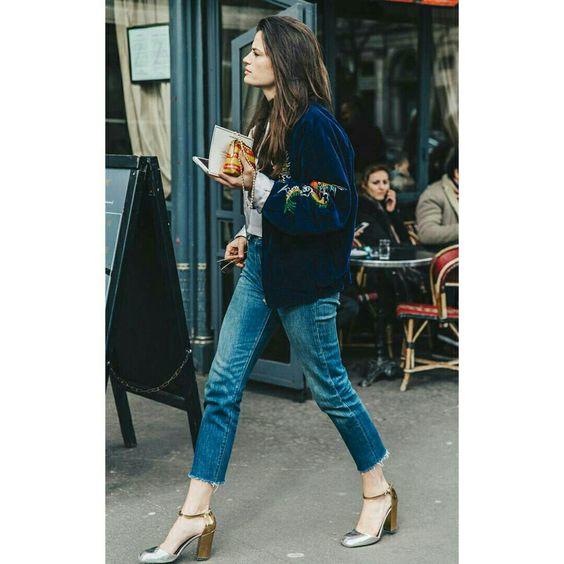 1.3 Blazers
The European style is elegant and classy, that's why wearing blazers is an every-day outfit, especially during fall or winter.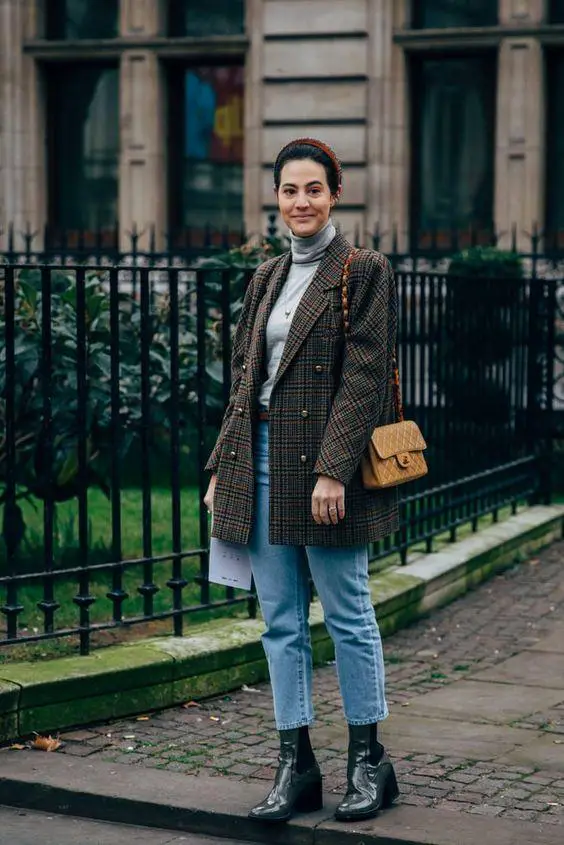 If you want to replicate a European women's style, you need to own at least two different blazers. I'd say to buy:
– One plaid blazer
– One solid navy or black blazer
Remember that the silhouette should be a relaxed one. Avoid old fashioned super fitted blazers.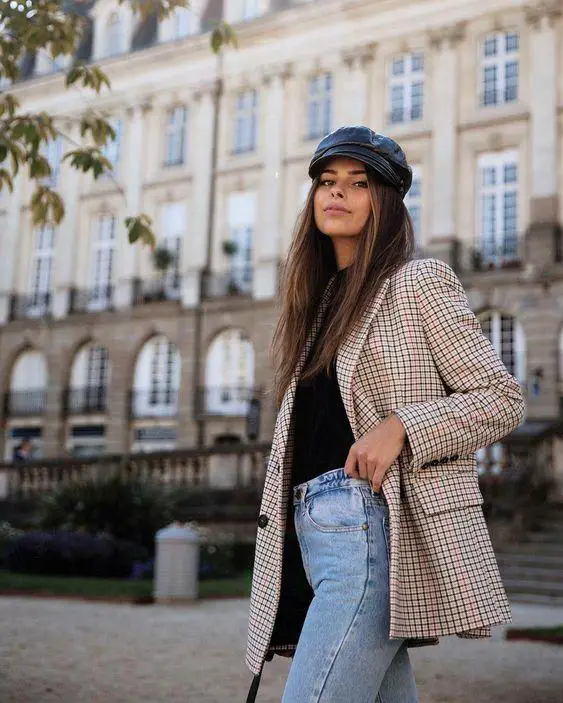 1.4 Little black dress
Let's remember that the little black dress was born thanks to a European woman, the iconic French designer Chanel. That's one of the reasons why European women must own at least one or two versions of it.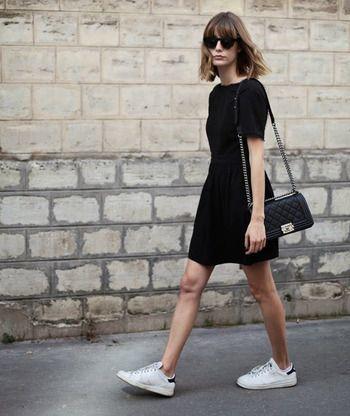 The best part of a little black dress is that It can be as versatile as a pair of skinny blue jeans. All you have to do is own one that has a straight or A-line silhouette in a versatile fabric, such as cotton or rayon.
You can wear it in summer with sandals, wedges or sneakers, and in winter with tights, booties and a leather jacket: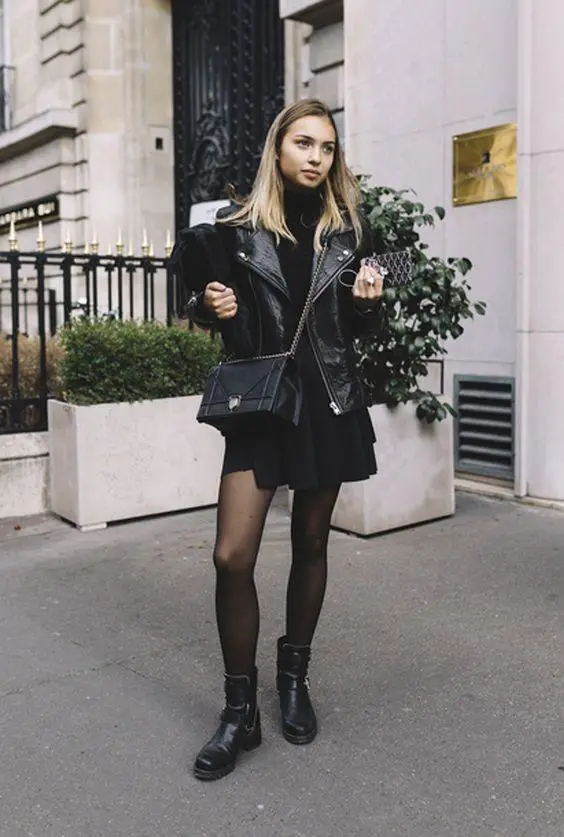 And, of course, a dressier little black dress is a must-have. You'll get to wear it for years to come, so it's always a great investment piece regardless of your cultural background.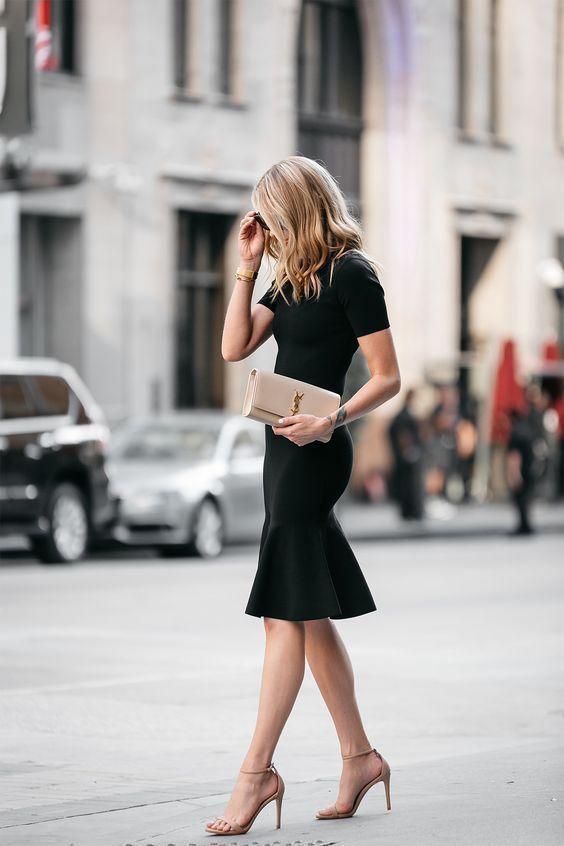 2. Tailored clothes
As I mentioned before, fast fashion is not a European's cup of tea. That's why their signature look involves a classy and elegant attire.
Buying clothes from selected stores gives them the possibility of owning an elevated wardrobe. This also means that most of their clothes, if not all, fit perfectly.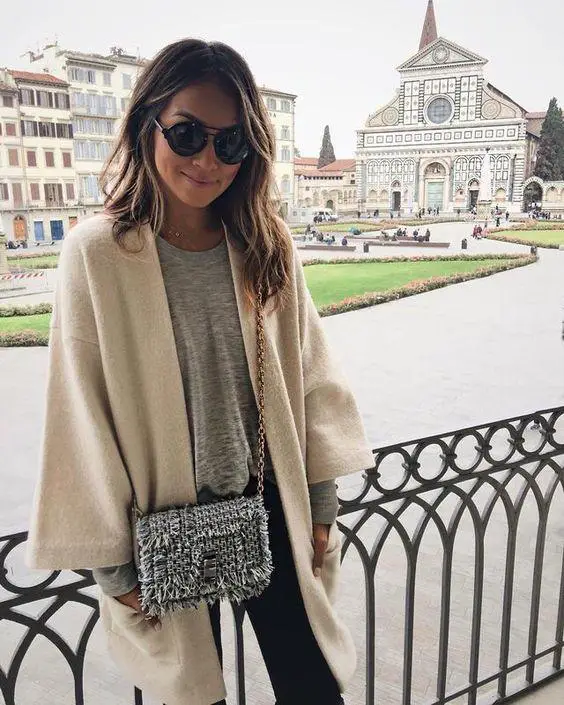 European clothing is tailored: perfectly fitted at the shoulders, arms, and waist. Fast fashion makes it impossible for consumers to find this, as most clothes are made from cutting down costs (aka good patternmaking).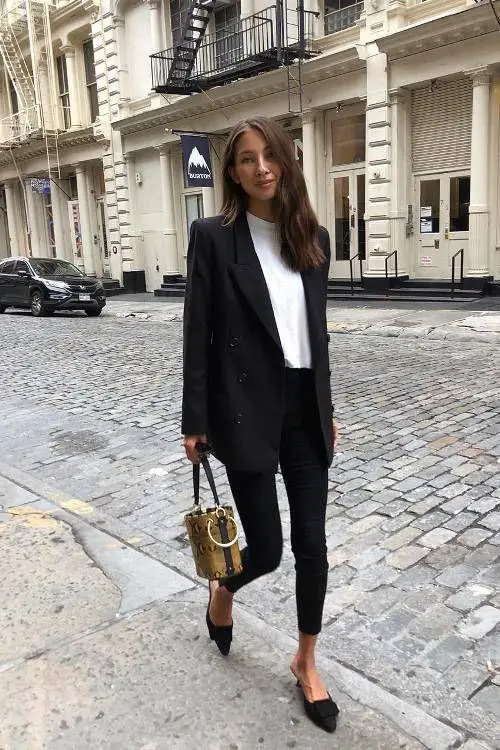 If you want to replicate a European fashion style, then you have to make sure that your clothes fit you perfectly. This will also make you look put together, just like European women.
Remember those tailored clothes don't involve only layers. Well-fitting bottoms and tops are a must-have in your wardrobe. Look for jeans and pants that fit like they were made just for you, and tops that fit right at the shoulder.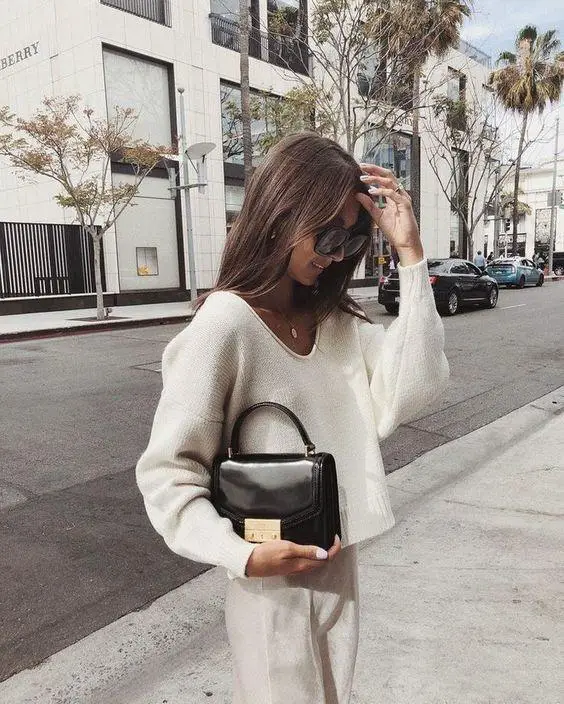 Many European fashion trends are shared with the rest of the world. Oversize clothes are something that European women have included in their wardrobes as well, but they do so only with high-quality pieces.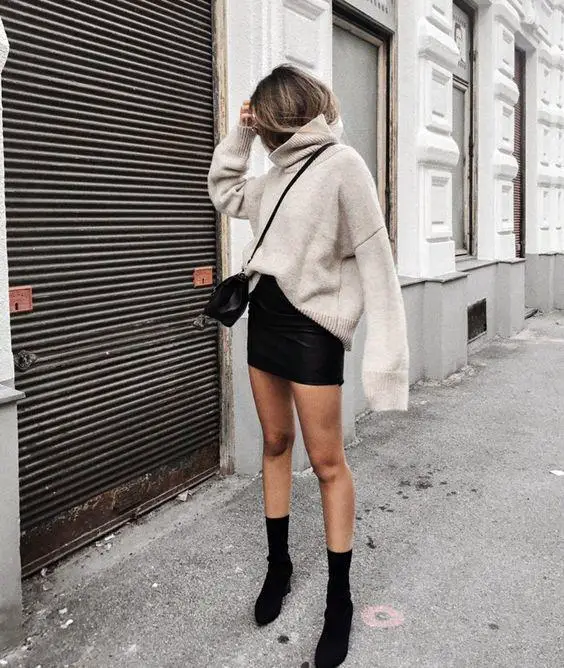 Their oversized fashion looks completely different than the American. European women tend to gravitate towards chic and neutral colors, trying to avoid crazy patterns and combinations, and pair their oversized pieces with other fitted pieces to create a balance.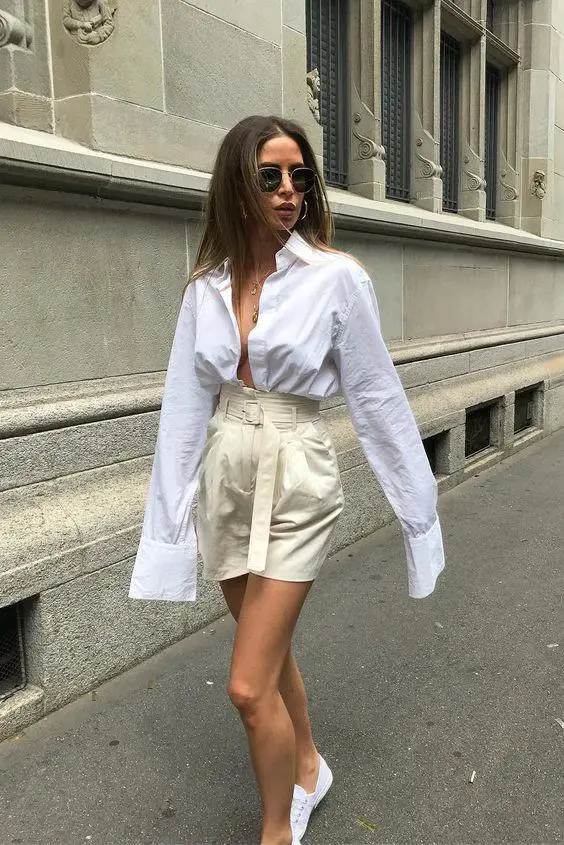 3. Understanding their chic color palette
If you want to dress like a European, you need to take colors into consideration as well. Just like Latin America is known for its colorful and vibrant palette, European fashion is known for its chic and sophisticated palette.
Just like they try to own great basics, having them in neutral colors is another must. This gives them the versatility to wear them as they please.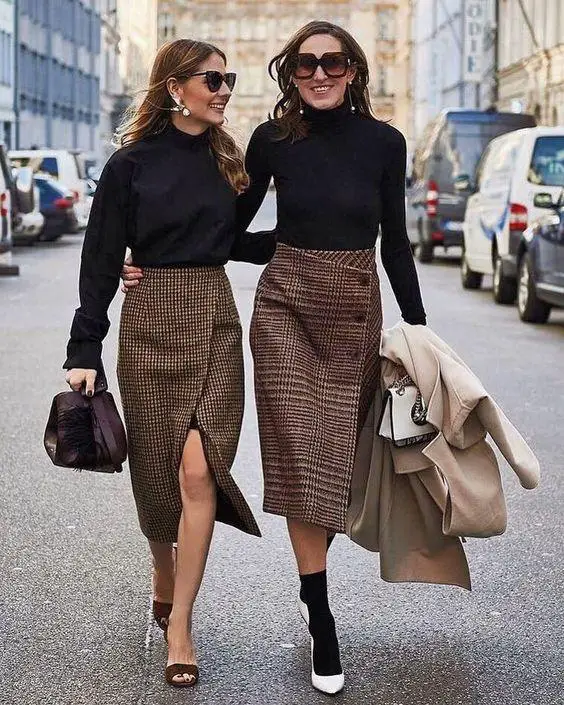 If you haven't noticed by now, European fashion is practical: it all revolves around long-lasting pieces that can be worn in different situations. A neutral color palette only adds up to this habit.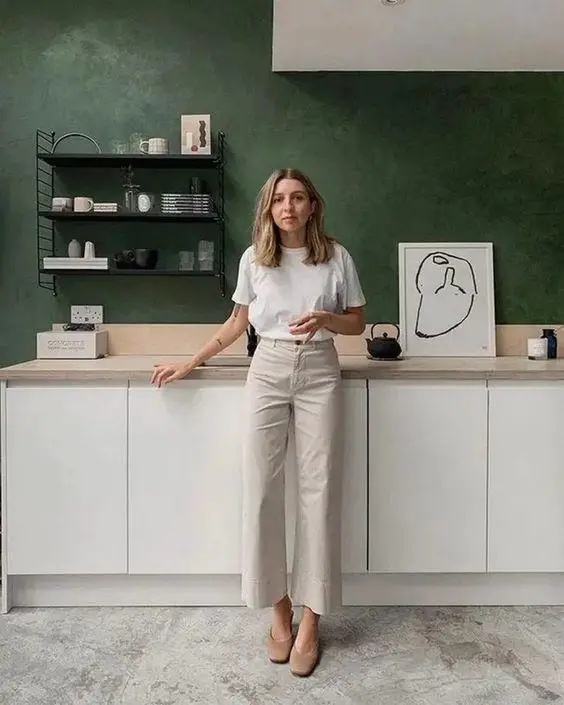 3.1 White tops
Just like the classic white button-down shirt, we saw before, any type of white top will do the trick.
White t-shirts, peasant-like tops, spaghetti strap tanks, or turtle necks are some top ideas you can wear in this color. Just make sure that these fit you perfectly.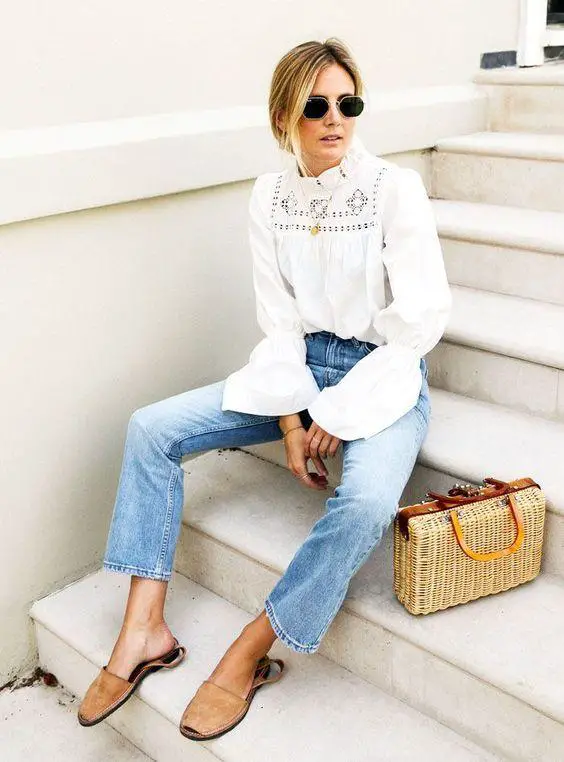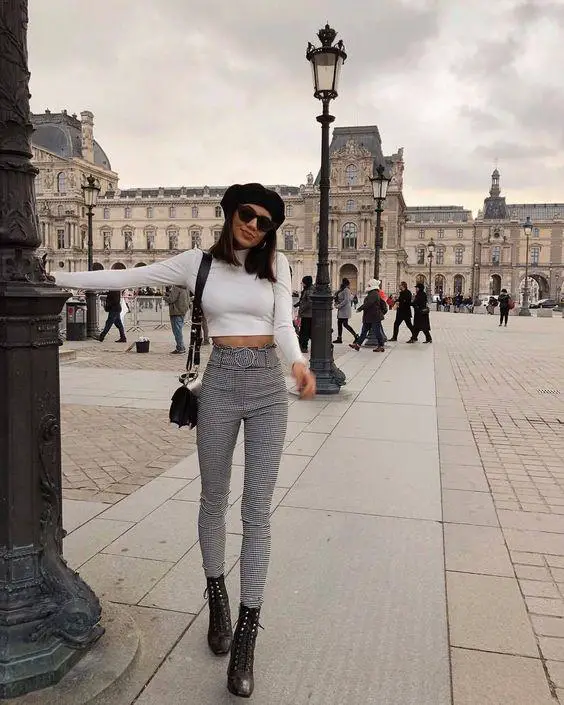 3.2 All-black
What's classier than a European woman rocking an all-black outfit? Pulling off this type of European outfit is a no brainer. All you have to do is, literally, wear your favorite black pieces from head to toe.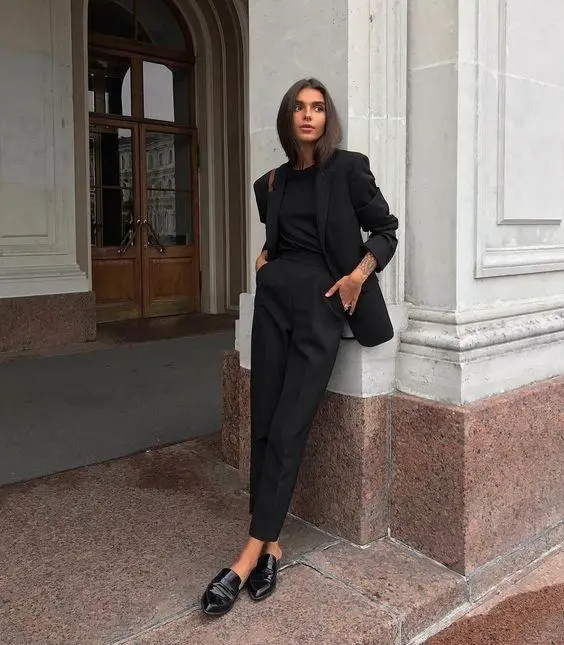 3.3 Other neutrals
Nudes, beiges, camel, and greys are other colors that European women often include in their daily outfits, especially during winter.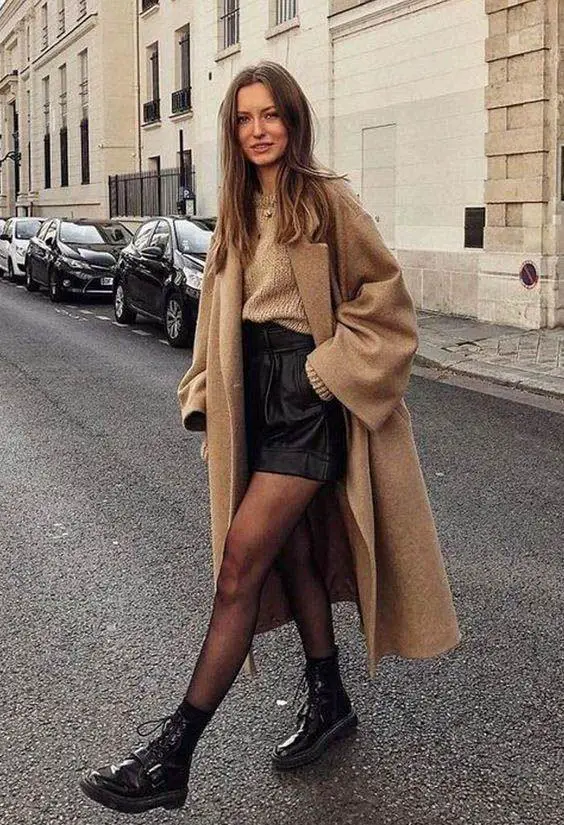 3.4 Navy, white and red
This is a classic Parisian chic color palette that you can wear as well. A striped red or navy tee is one way of including these colors in a casual and laid-back outfit.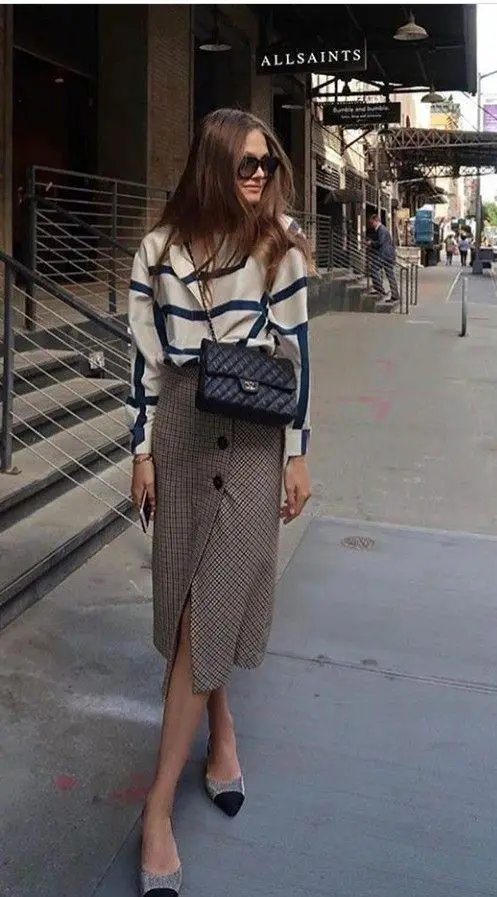 You can also wear red shoes as a pop of color in any neutral outfit.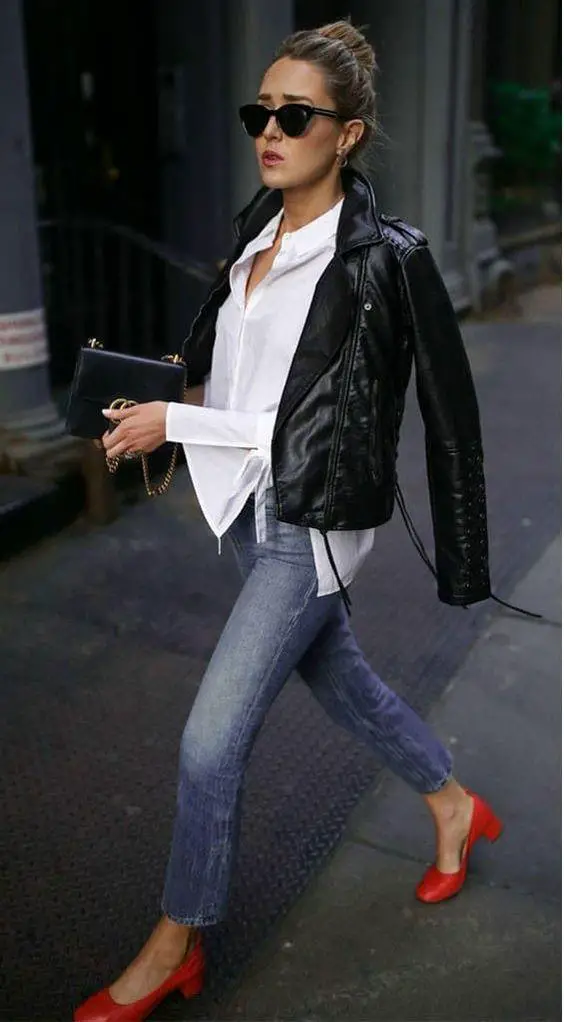 A classic European summer fashion style includes red, blue or white flowy day dresses. Make sure to include them if you're traveling during summer and you want to blend in with the locals.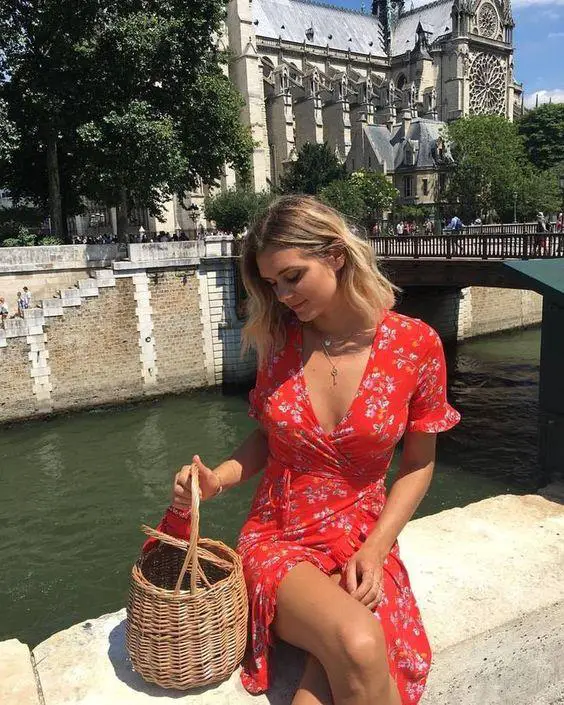 3.5 Pops of color
A European style also includes pops of color. These can be bold and vibrant colors like red, electric blue or bright emerald green, or even hot pink.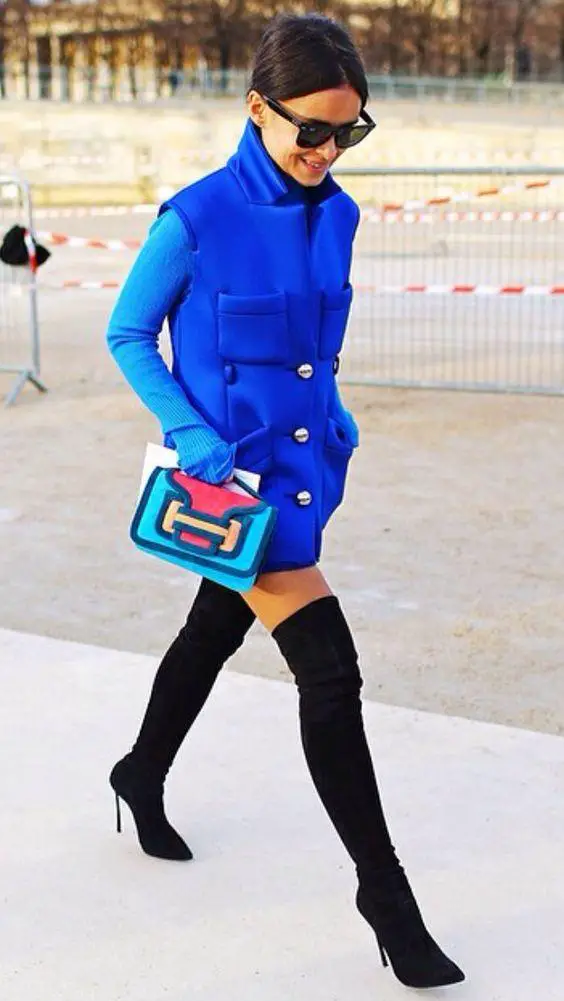 If you're wondering what not to wear in Europe, then rest assured that mixing bold colors into one same outfit is the safest way of looking like a tourist.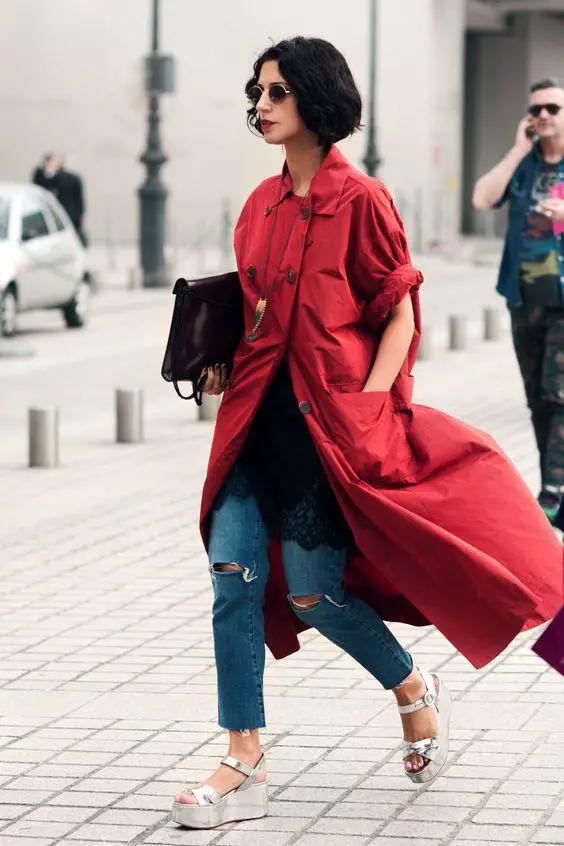 If you love both color and European fashion, you can wear pops of color in the same way that European women do: as an accessory or pairing it with neutrals like denim or white.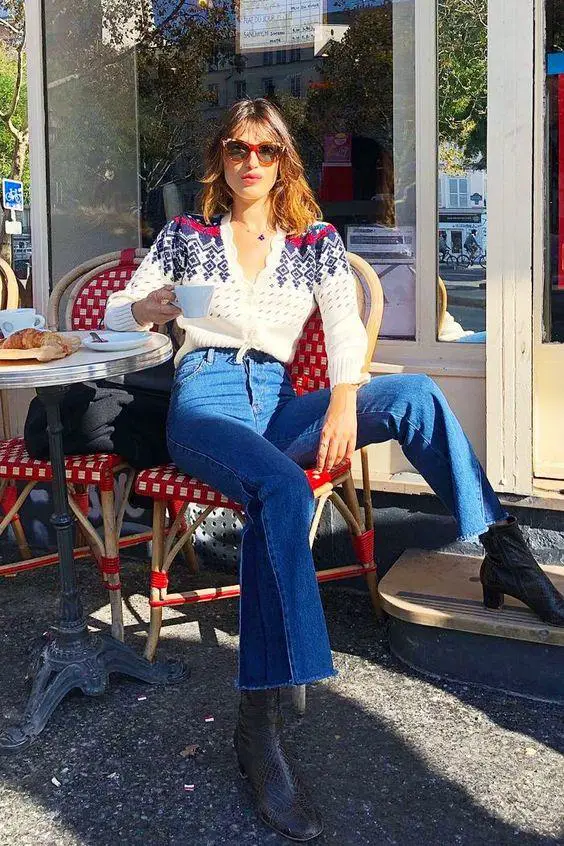 Wrap up:
Learning the reasons why European fashion is so classic and chic will give you the tools to recreate your version of it.
Whether you're planning a trip to Europe or simply are a fan of its style and elegance, knowing the basics of what it takes to dress like a European will always come in handy: every time you need a classy outfit, think about what a European woman would wear.