In the last couple of years, there has been an interesting shift of attention directed towards women over 40 years old: their fashion, beauty, skin care, and overall wellness.
We have also seen several fashion bloggers or Instagram influencers who don't fit into the typical 20 or 30-year-old who travels and show-off her youthful looks. These older women, on the other hand, have the same (or better) sense of fashion and create drop-dead-gorgeous outfits we can't help but feel jealous of.
That's why fashion for women over 40 has become more "tangible". They can get creative by stalking these elder fashion bloggers and taking style risks that otherwise they would have never thought of.
I've compiled the best fashion inspiration from top bloggers/influencers over 40. If you're looking for a complete style makeover, then grab something to write and take notes because these outfit ideas are going to amaze you!
Trendy clothes for a 40-year-old woman
There's something about an elder woman that gives her a sense of confidence younger people lack. Maybe it's because they have a clearer idea of who they are: what they like, what they don't, and what they want.
You will notice in the following images that these women have it all: the looks, the confidence, the style and the wisdom to do whatever they like.
So let's take some style lessons from these over 40-year-old fashion queens. And remember, if you're younger, you can still learn some styling tricks from these amazing women.
1. Grace Ghanem
She is probably one of the coolest Instagram influencers out there. Grace Ghanem fits perfectly into the Balenciaga world: fashion-forward, urban and edgy.
This Canadian is in her 50s and manages to pull-off exquisite outfits I can't help but feel jealous of. How can she be so cool?
She follows her own motto of "staying visible", as she explained in an interview. And she sure is visible…
What I love about her is how she plays and has fun with colors, textures and prints: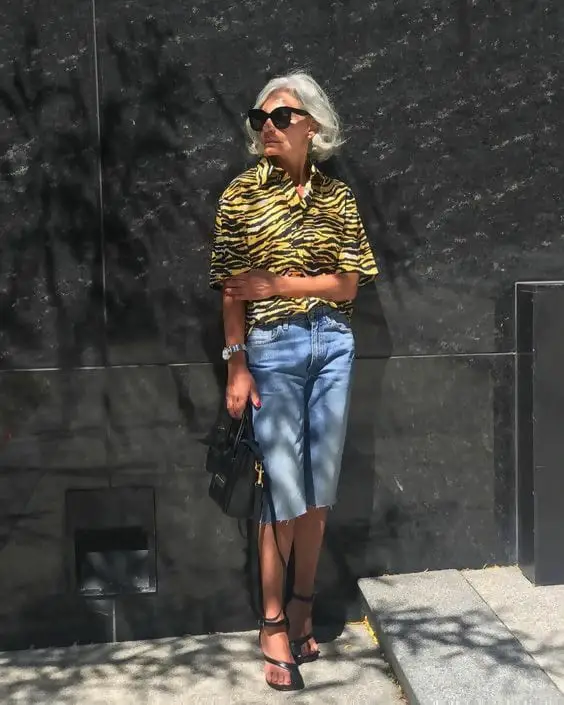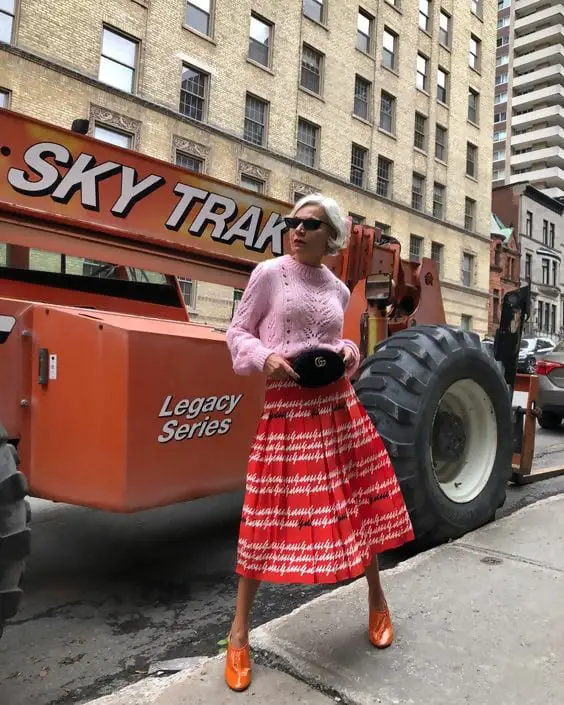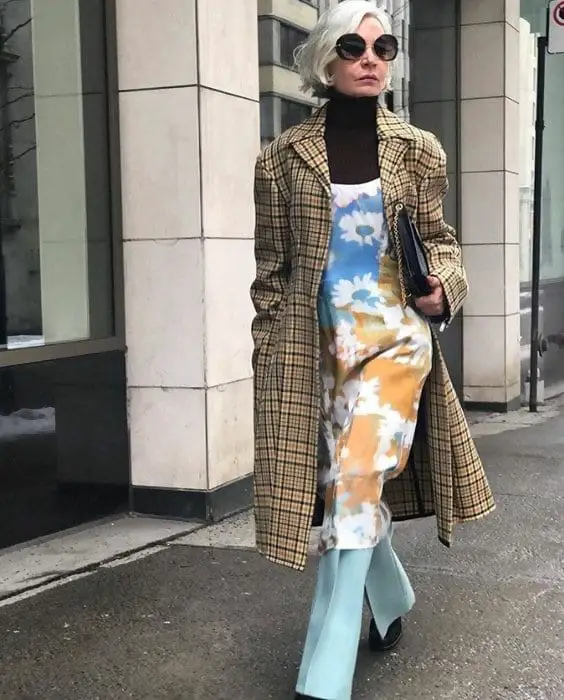 She also loves to wear similar colors all in one outfit, sometimes pulling off monochromatic looks: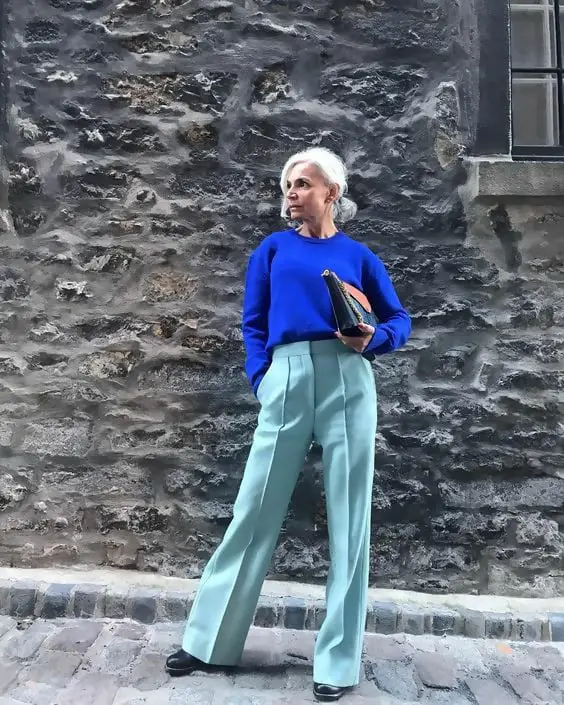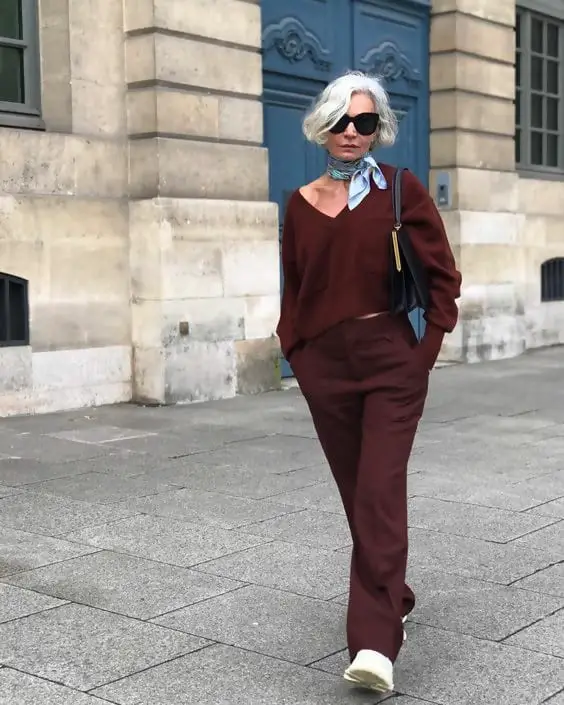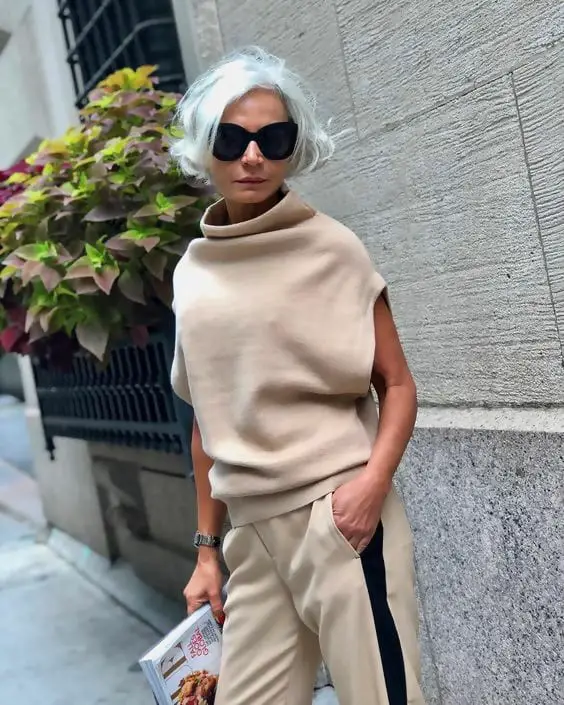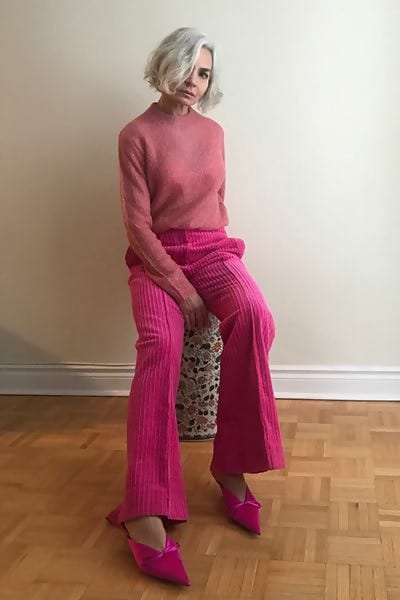 Her confidence in knowing her own personal style is what gives her the power of creating modern, artsy and bold looks. She truly has fun with fashion!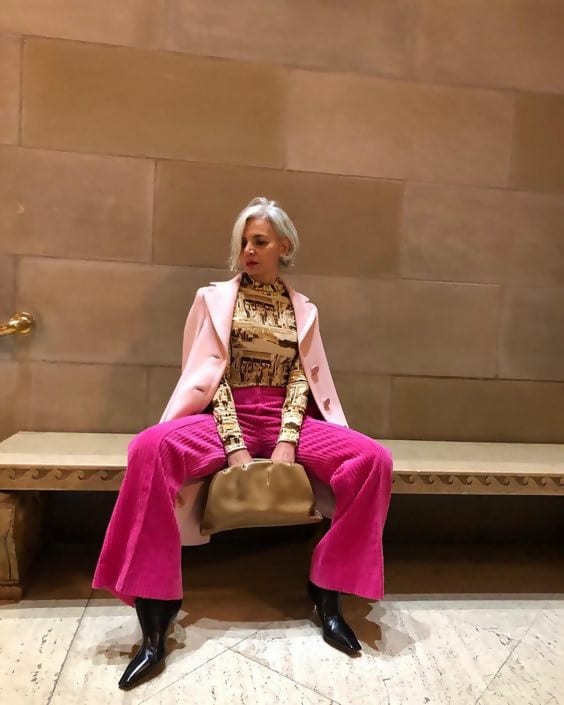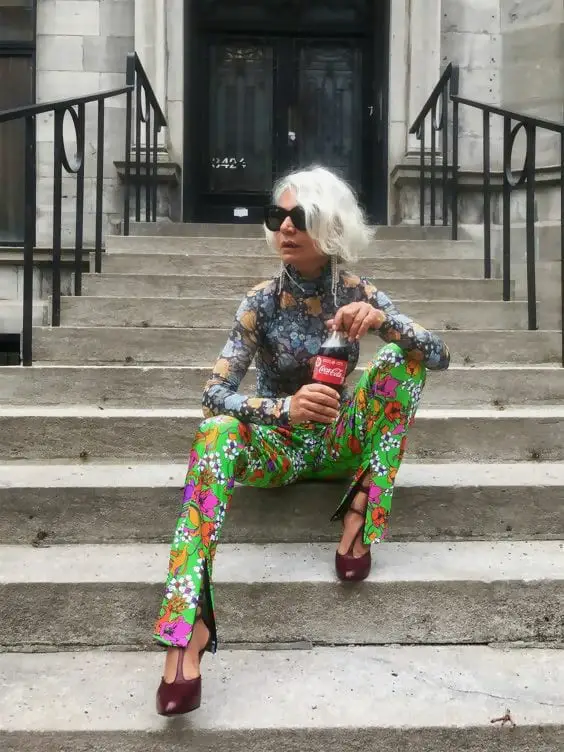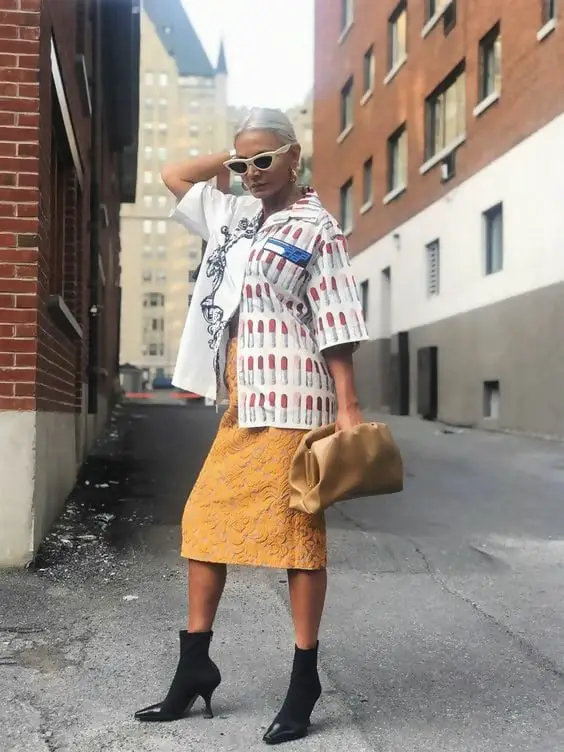 She's not even intimidated by street style fashion trends coming from a much younger generation. And why would she be? Grace Ghanem is definitely much cooler.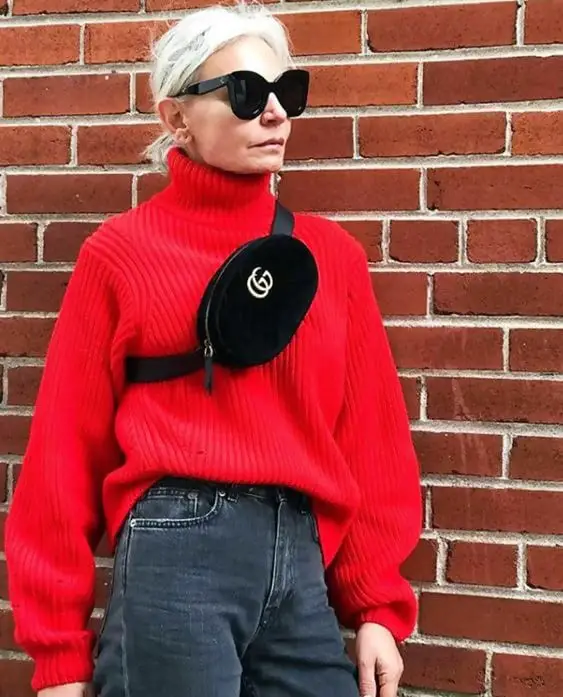 Even when she wears toned down outfits she still manages to add a little touch of boldness or glam such as a sophisticated necklace or earrings: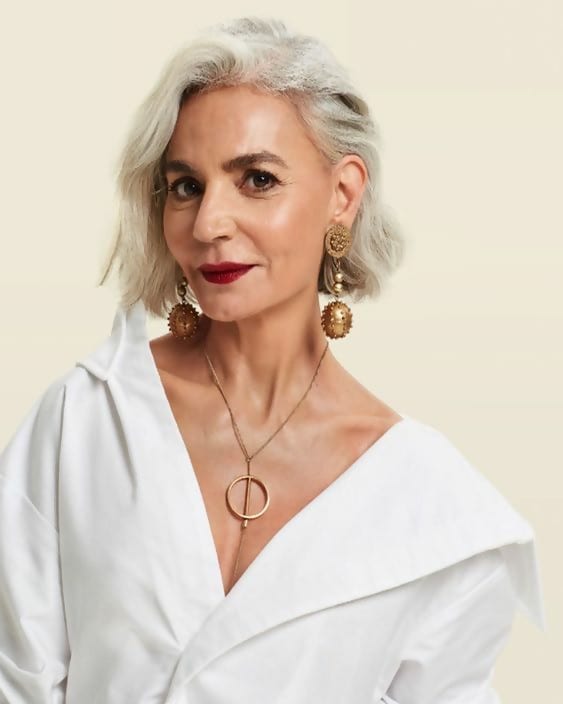 Grace demonstrates that style over 40 doesn't lack anything, as long as there's confidence in knowing who you are, the rest will come naturally and effortlessly.
2. Lyn Slater
After watching Grace Ghanem's style you might think you've seen fashion at its best. But Lyn Slater takes it to another level.
She's bold, unapologetic and a true fashion blogger: she started her own blog in hopes that other "ordinary women" like her would have access to real and tangible fashion inspiration.
Lyn Slater says she "lives an interesting but ordinary life", but I think she's much more than that. Her love for fashion has paved her way into the world's best-dressed women, and I could call that anything but ordinary.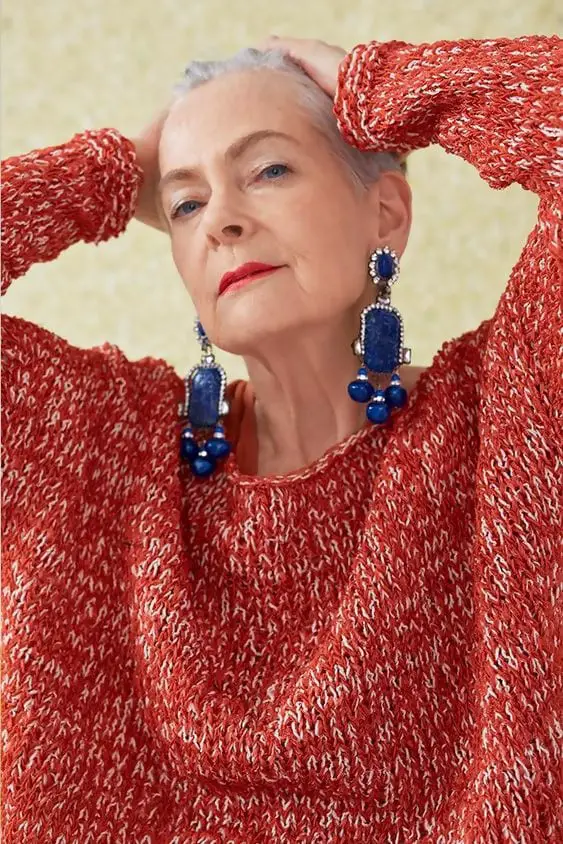 If you're looking for outfits for women over 40 that are bold, cool and edgy, don't hesitate in stalking her Instagram (@iconaccidental), and you will be left inspired and ready to take your fashion game to the next level.
What I love about Lyn is her obsession with accessories, earrings most of all. She loves to show off her cool earrings and even though her outfit is interesting enough, she still manages to make a statement with them.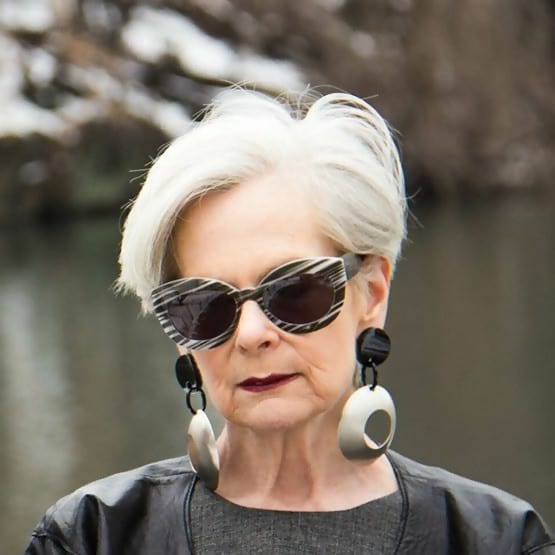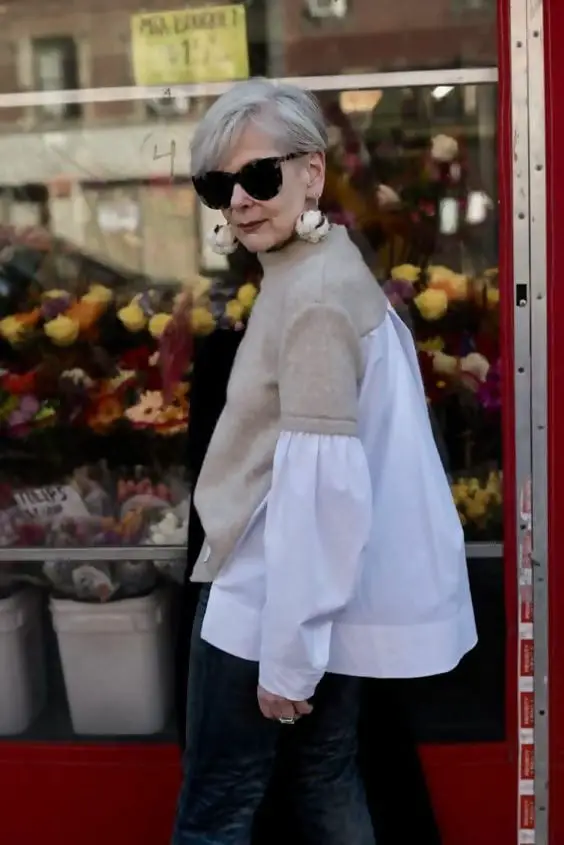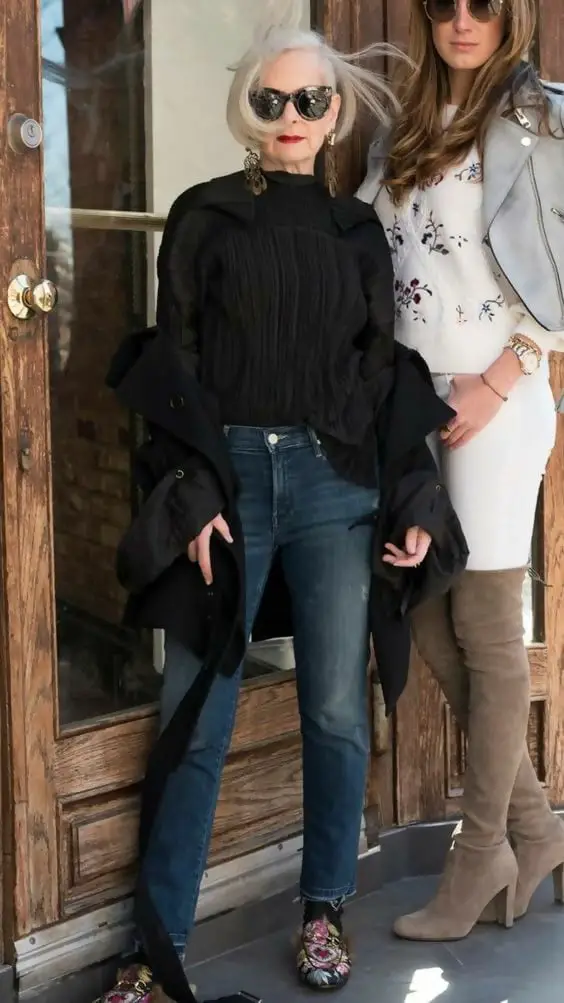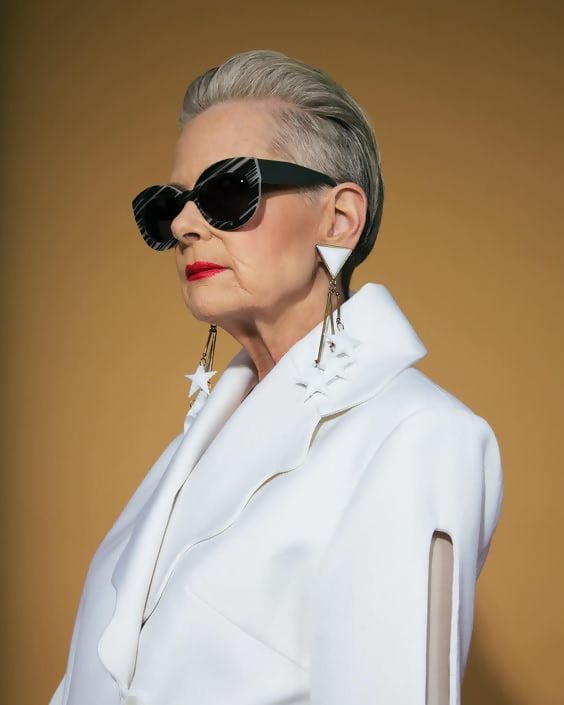 She isn't scared of a mixing different prints in an outfit, often combining multiple prints but in similar colors, such as this black and white look: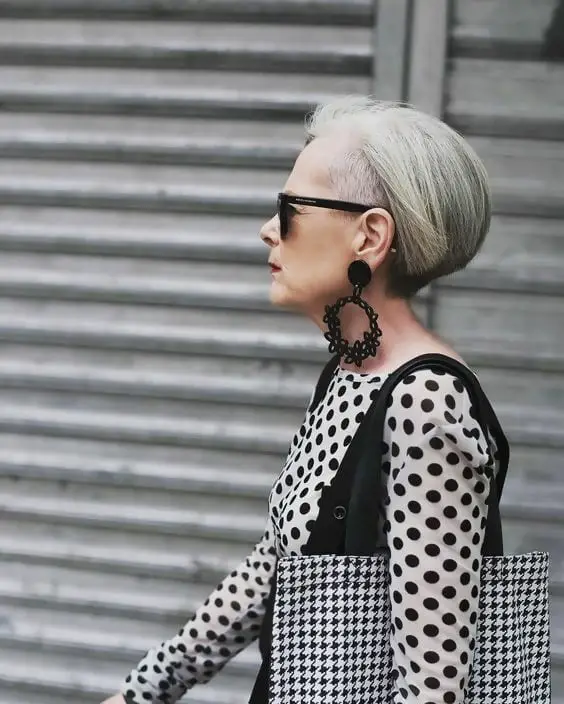 In fact, she loves to wear black and white outfits, but in the coolest and edgiest possible way. If Grace Ghanem was the queen of color and prints, Lyn Slater is the goddess of black-and-white: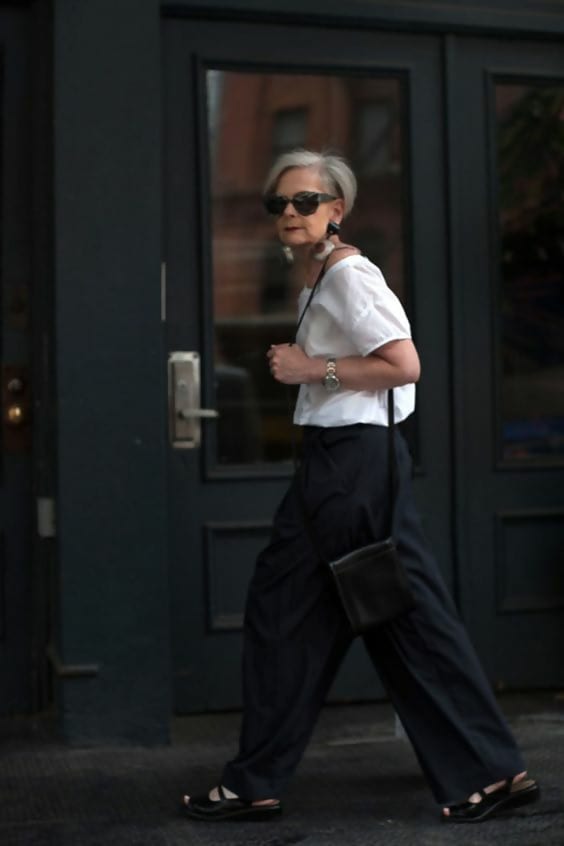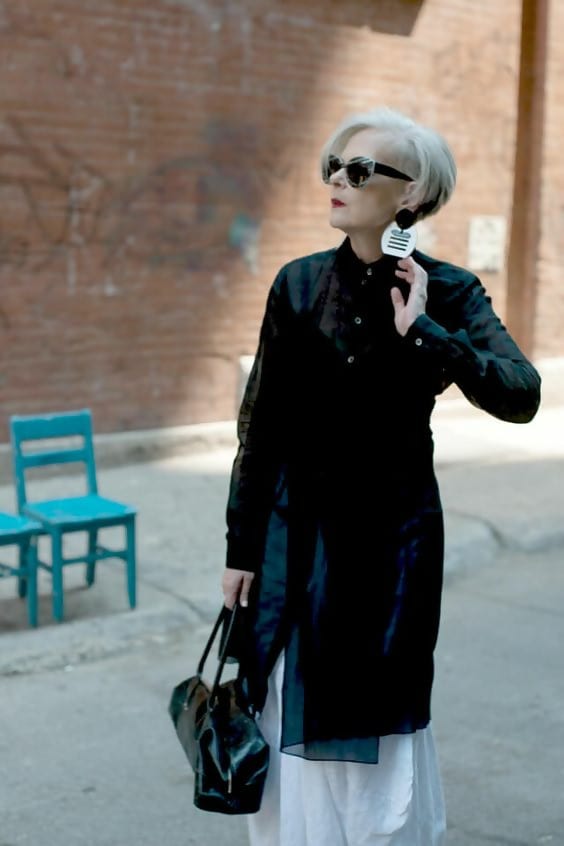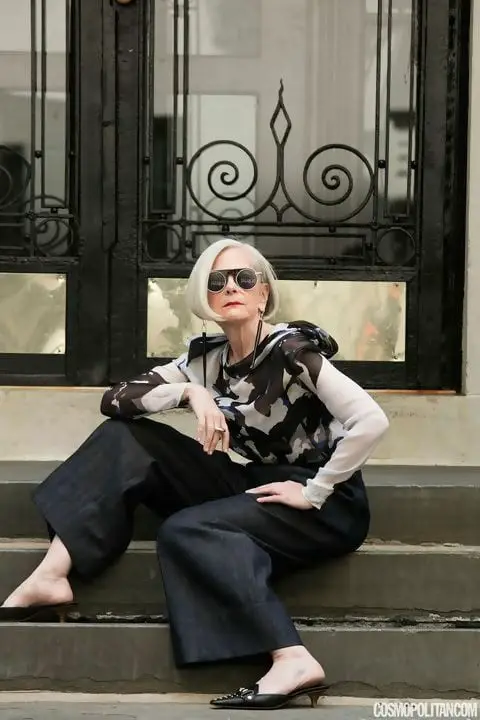 But she doesn't feel intimidated by colors either. She can create fun and colorful looks by pairing stylishly bold, bright and metallic colors: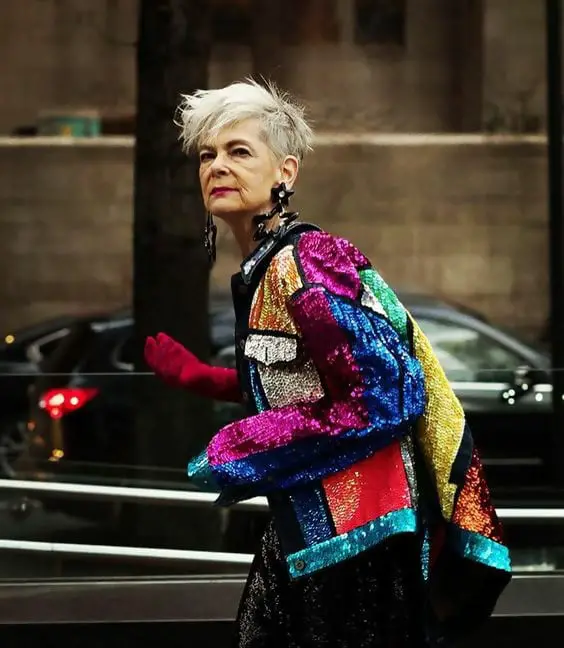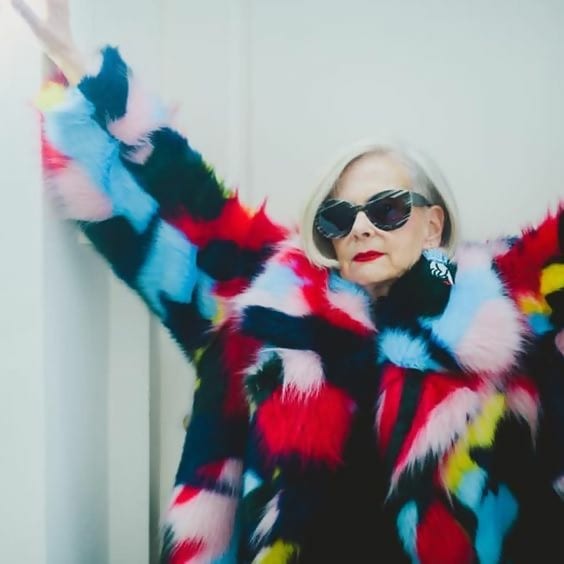 Last but not least, can we talk about her sunglasses? Lyn has made her sunglasses her signature accessory for sure: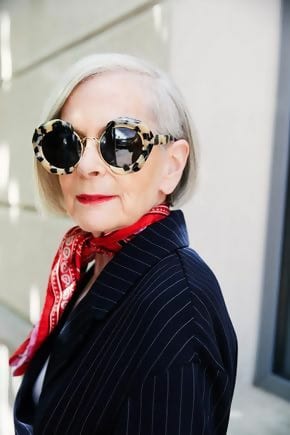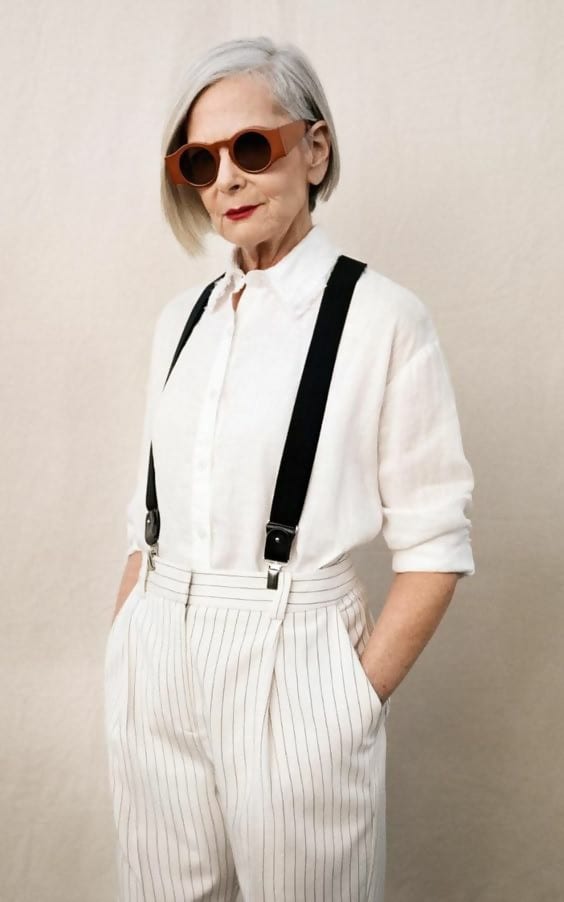 If we can learn one thing from Lyn Slater, is that outfits for women over 40 can be spiced up with a cool and unique pair of earrings and playful shades. And of course, that black-and-white is not a "serious" look for an elder woman at all.
3. Garance Doré
If bold, edgy and colorful aren't your thing as a 40-year-old or plus woman, then you should definitely take a look at fashion photographer and blogger Garance Doré. She's 44 and redefines fashion and clothes for women over 40.
Garance is a complete fashionista but in a minimal, clean, elegant and classic way.
She loves neutrals and basics and is often wearing monochromatic looks. You can easily recreate her style by simply wearing tailored or loose clothes in black, grey, white, cream, or beige.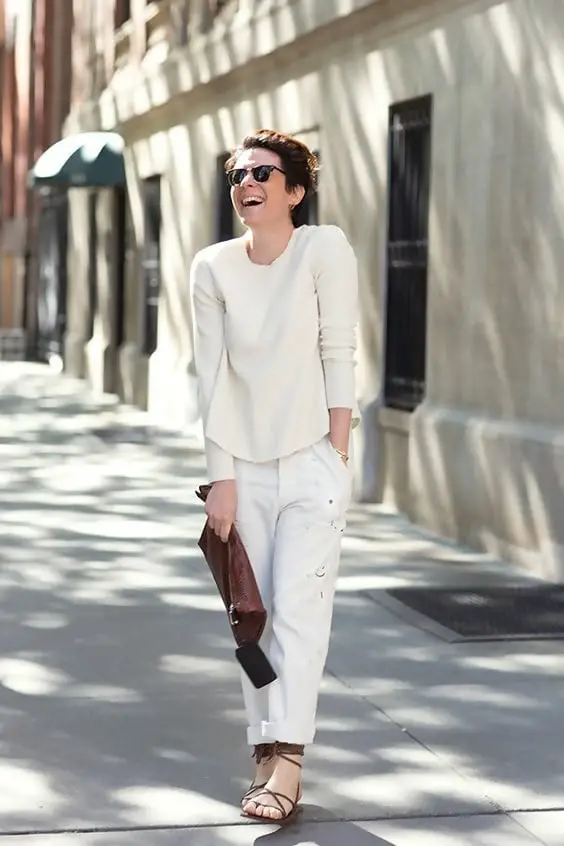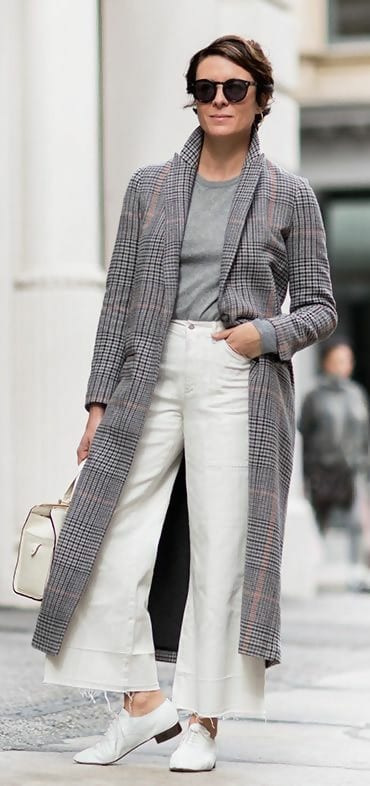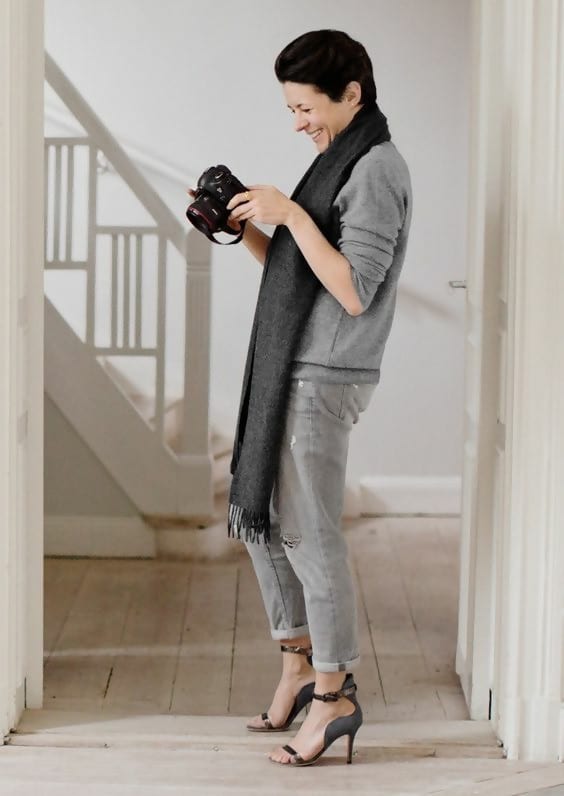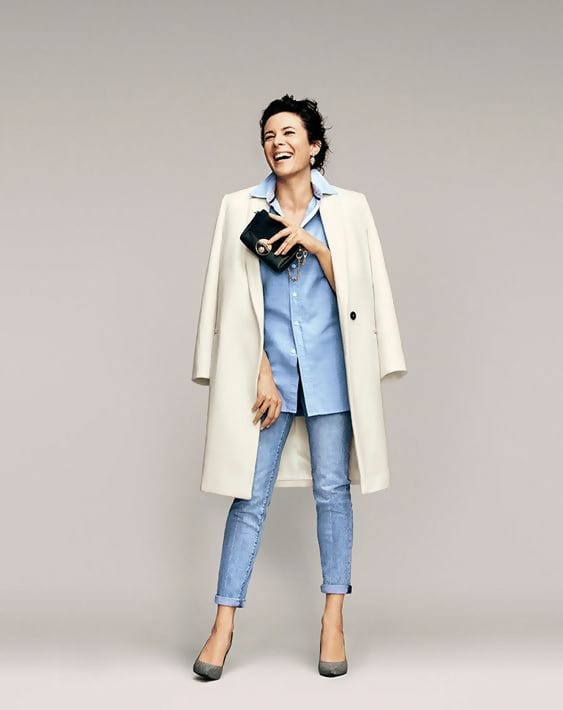 If Garance wears color, it's usually a soft, pastel or toned down shade of yellow: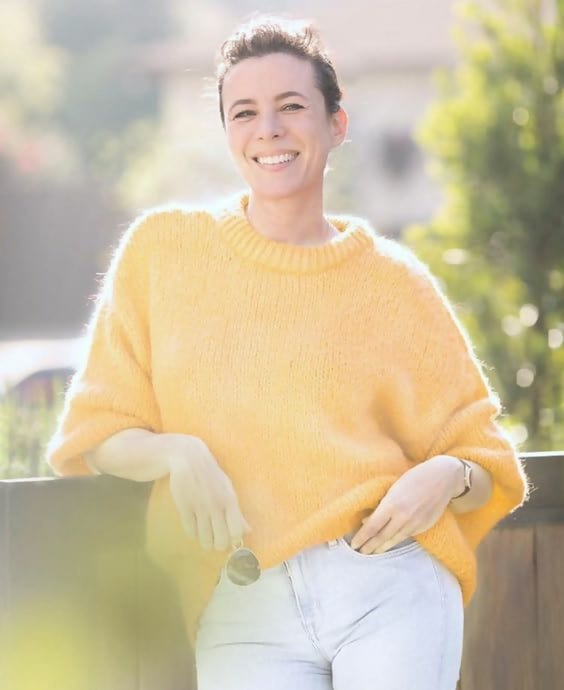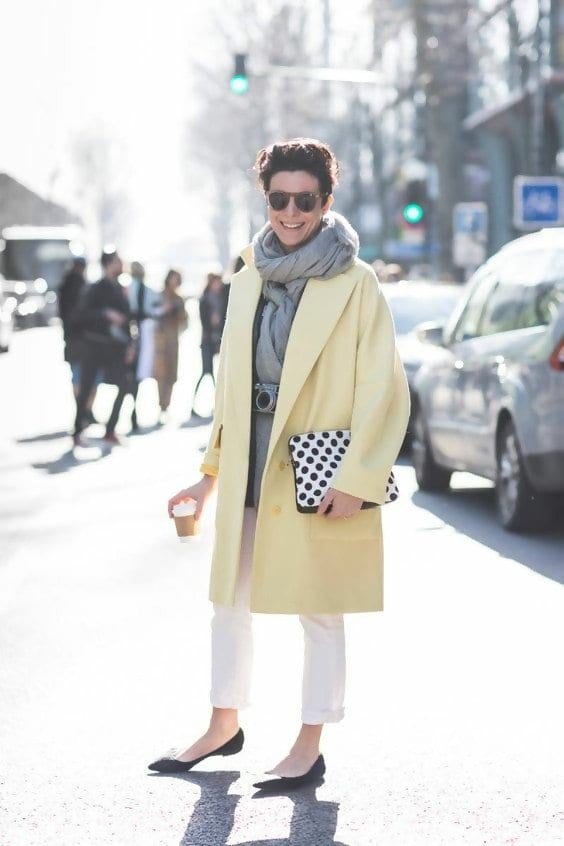 Or bright primary colors like blue and red: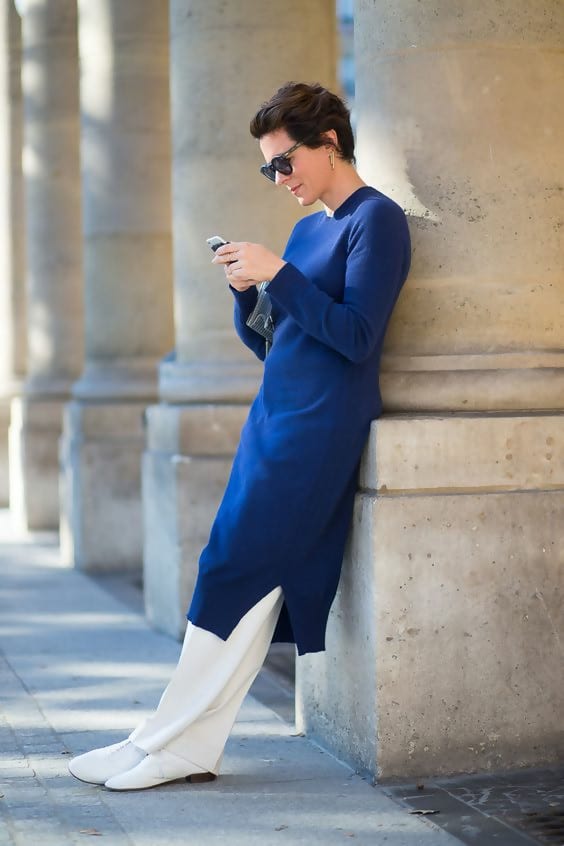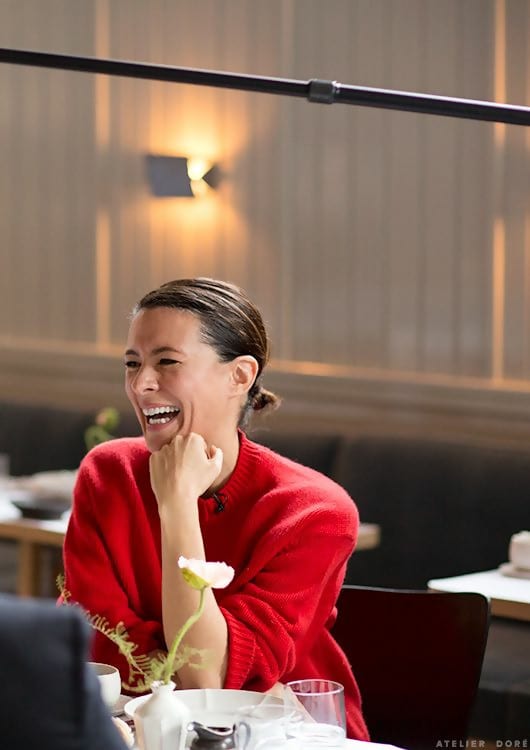 If you're also looking for dresses for a 40-year-old woman, then she is the perfect example of how to show off your legs with confidence. Simple silhouettes and long slit cut dresses are what Garance usually wears: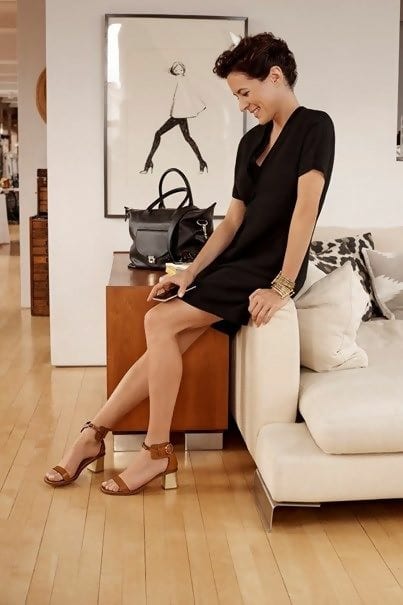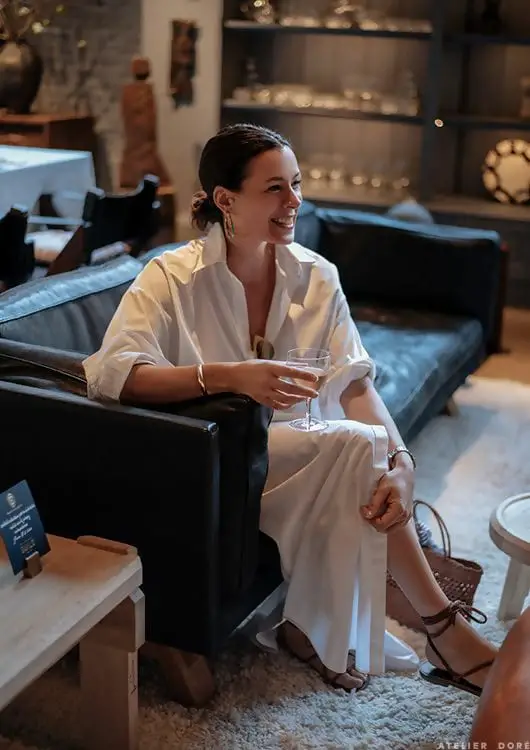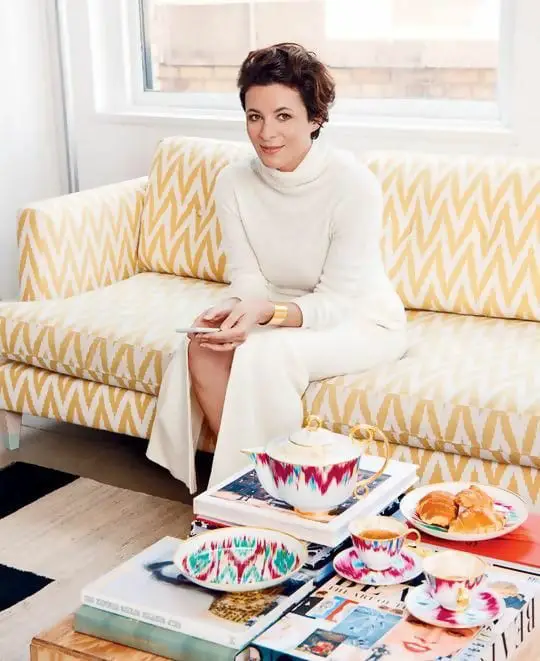 One thing's sure, Garance Doré is the mother of Parisian chic.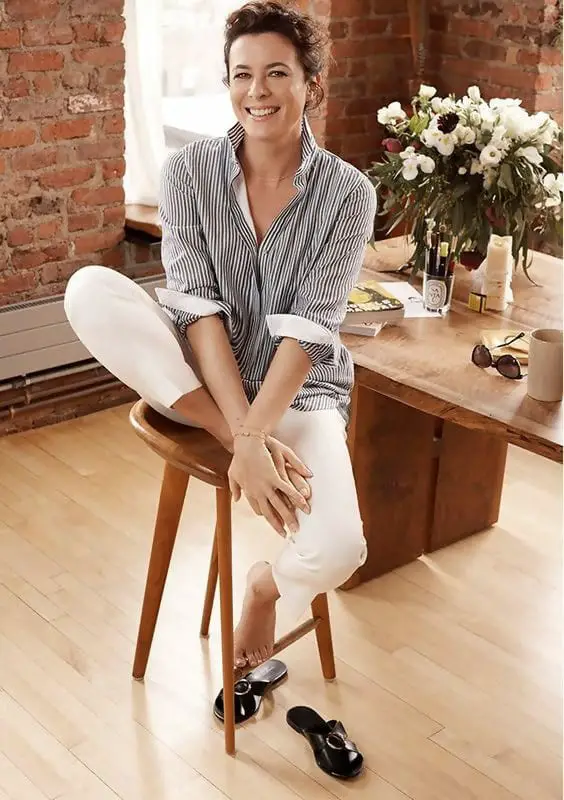 4. Renata Jazdzyk
Another plus 40 fashion blogger and Instagram influencer but probably the trendiest of them all.
Renata is past her 50's but still going strong with her sense of fashion. She's fun and edgy with a touch of classic, making her a sought-after fashion guru.
And who can blame her? She's got a better style than I will ever have in my whole life.
She loves fashion and has fun with clothes, that's why Renata is always trying new brands, silhouettes, and looks. Always on the move and never old-fashioned, proving that fashion is for everyone, no age attached.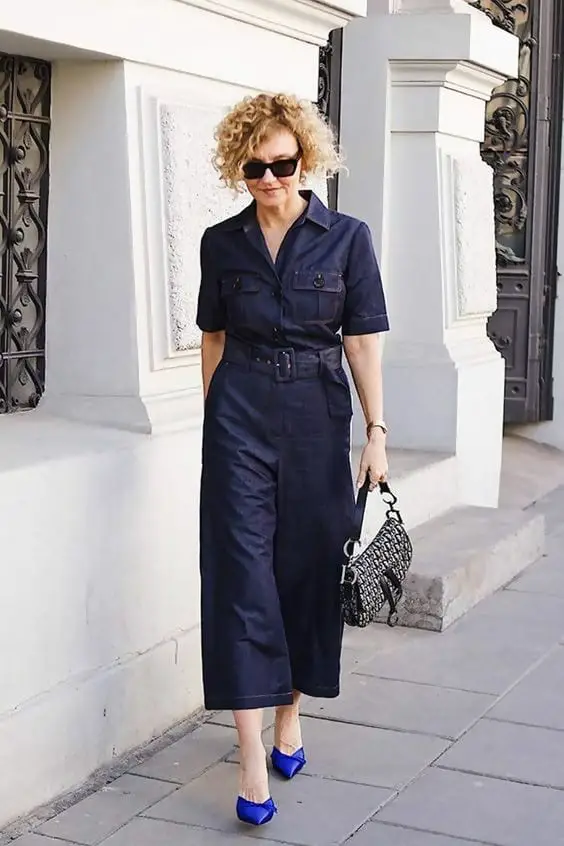 Blazers and suits are one of her favorite pieces, sometimes mixing them with super-casual items such as sneakers or t-shirts and therefore creating a cool and urban look: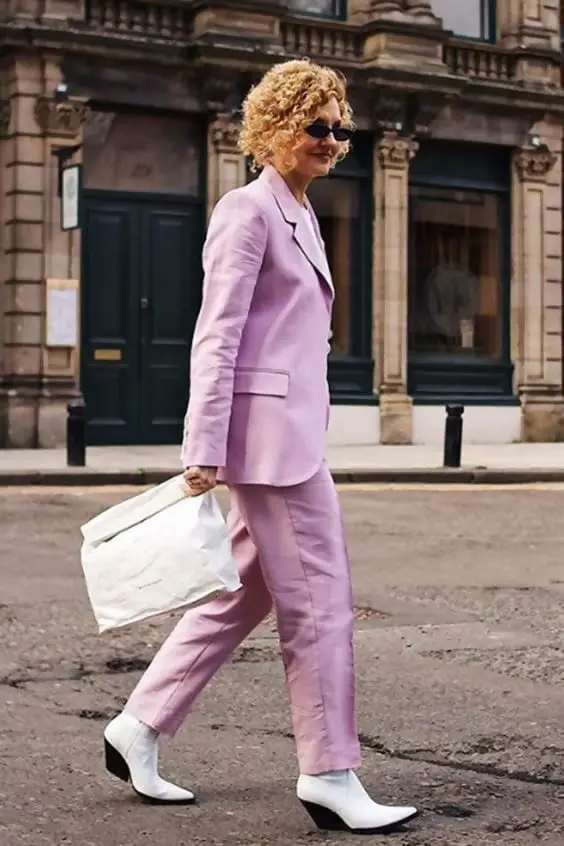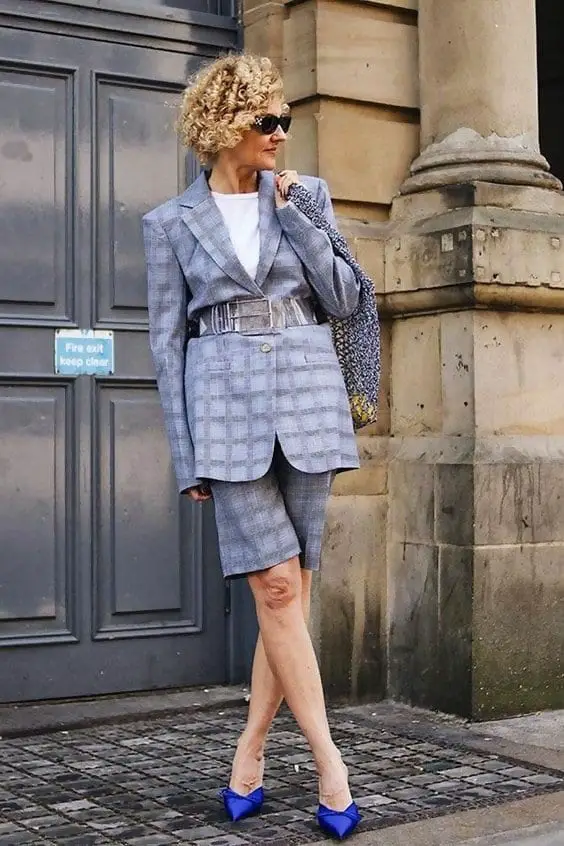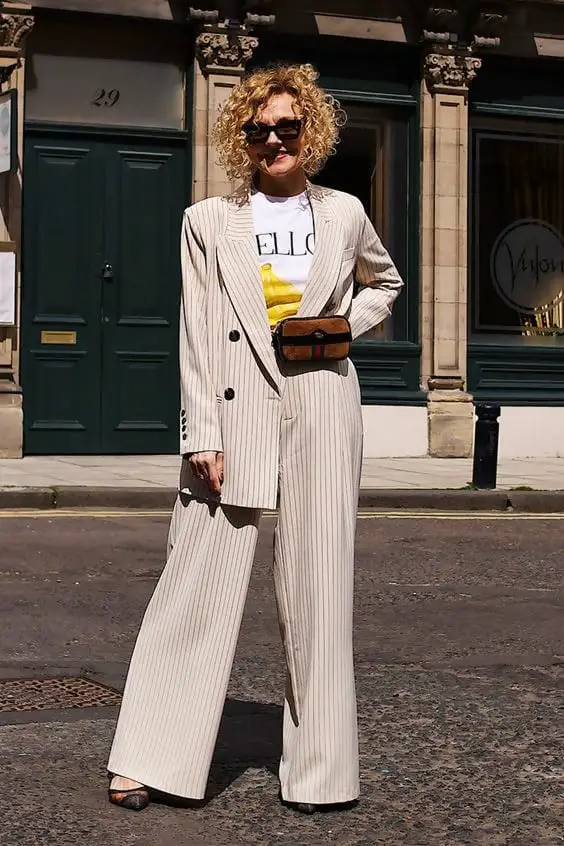 Again, if you're looking for dresses to wear for a 40-year-old woman, maxi dresses are the answer. Renata surely knows how to pull-off boho chic looks with maxi and flowy dresses: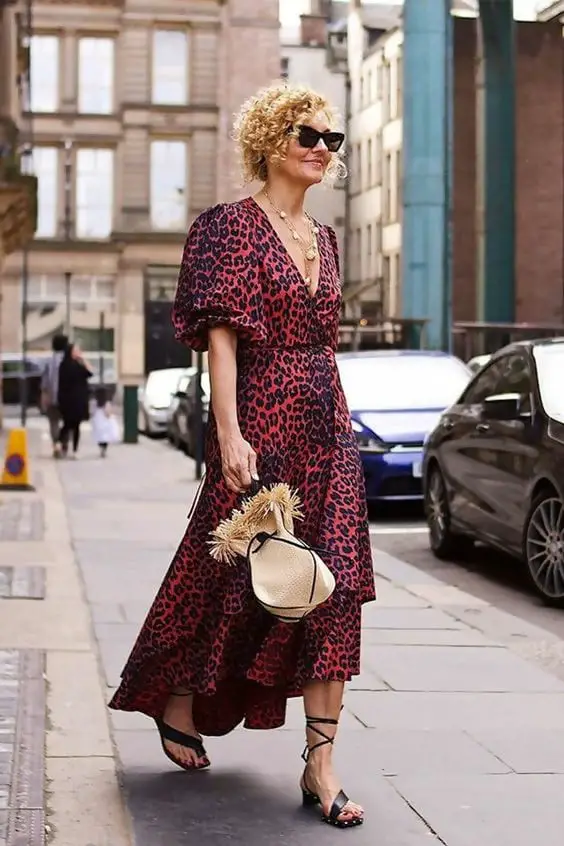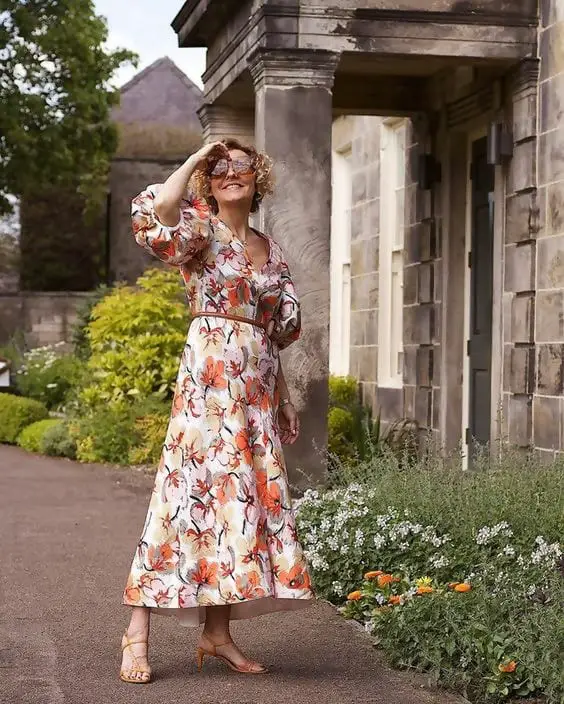 Skirts are another must-have piece for this fashion blogger: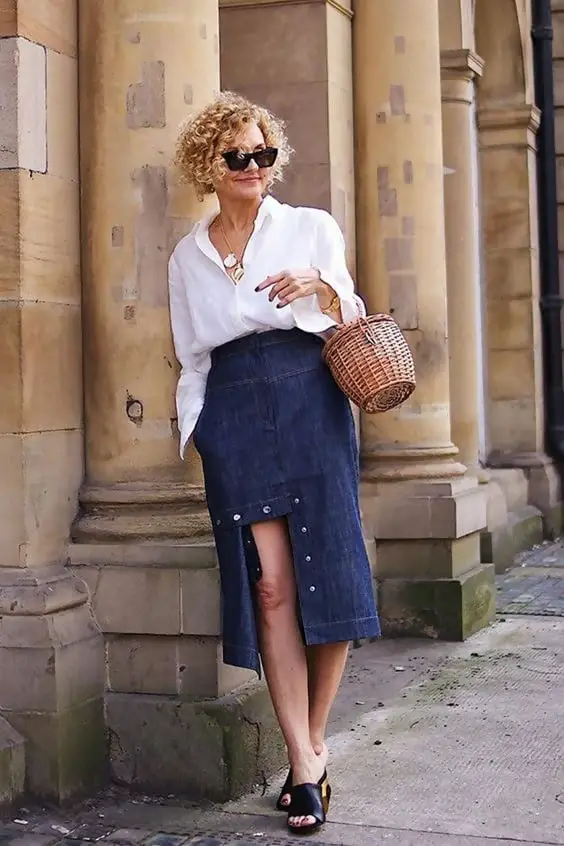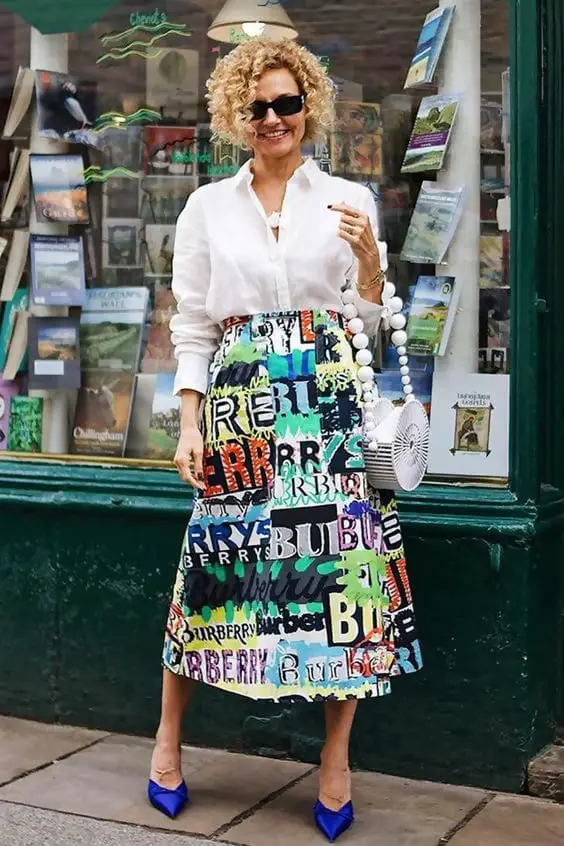 Wrap up:
We've all heard the quote "age is just a number", and when it comes to clothes, these four style icons have made clear that everyone is invited to play the fashion game. Their style screams loud and clear that age means nothing when you've got confidence.
Therefore, fashion for women over 40 is not a lost battle, as opposed to what society thinks. If you're looking for inspiration and new outfit ideas, don't hesitate in looking through this article again.
You will be amazed at the endless fashion options there are for women your age!