There's a thing about quotes that make us feel better, regardless of the situation we're going through. Reading or finding one that captures just what you're feeling is a precious moment.
Whether you've just broken up, or need to find inspiration for your startup fashion business, quotes truly help us get by.
Fashion quotes of All The Time
Don't underestimate the power of fashion quotes. Whenever you find yourself struggling to get that perfect look, or feel stuck with your fashion style, just come back to this article to find the best quotes about fashion.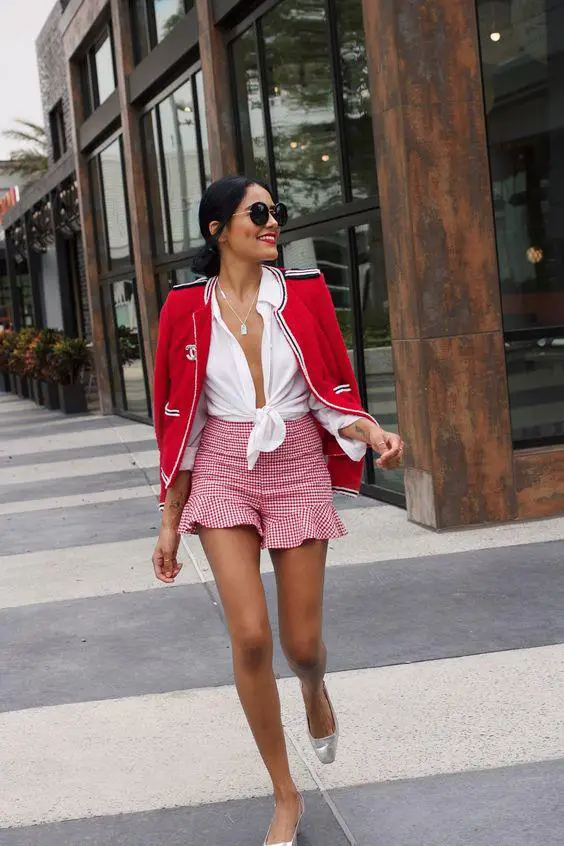 I've compiled the top famous fashion quotes you can find online, all said by inspiring people: from top fashion designers to editors, models and movie characters.
Get ready to be inspired with these timeless fashion quotes!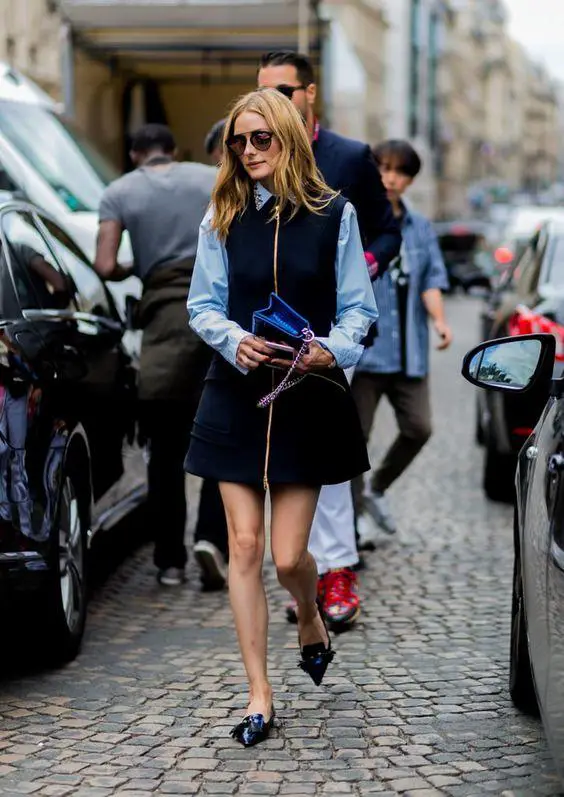 Motivational fashion quotes
Reading motivational quotes that involve fashion is one of the best ways to get through your day, making you feel the potential power of a perfect outfit.
"Clothes aren't going to change the world, the women who wear them will"
– Anne Klein
Dressing women is all about helping them feel empowered and confident to be able to change the world. The clothes you choose are the ones that will be with you through this process.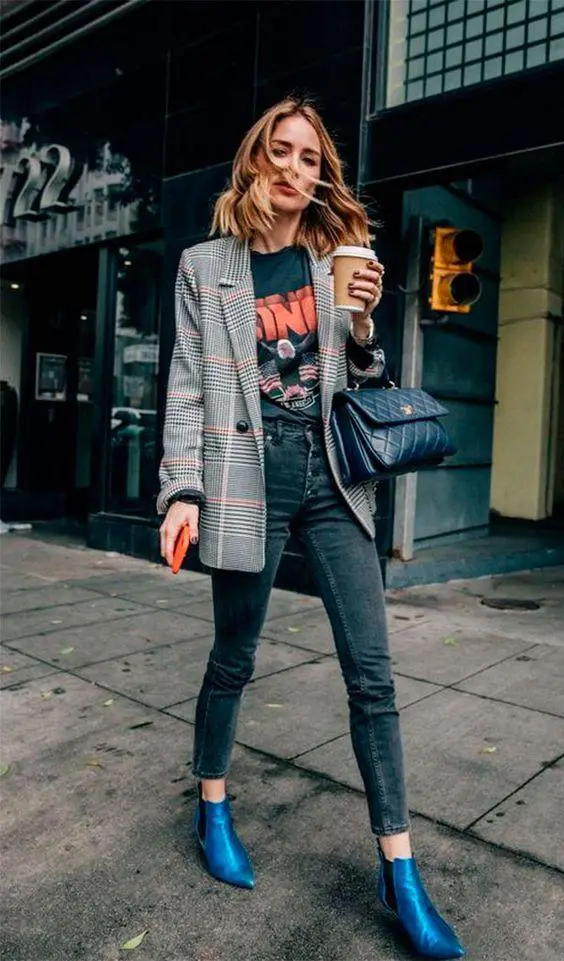 "In a world full of trends, I want to remain a classic"
– Iman
Be unique and be you! Don't follow what others are doing, just focus on your own thing and you'll become a one of a kind. Wise words from the super model Iman.
"Beauty is an attitude"
– Estée Lauder
Clothes can boost our confidence like few material things can, but they won't help if you don't have the right mindset. A confident attitude is what will make you look and feel beautiful.
"She who leaves a trail of glitter is never forgotten"
– Kate Spade
Leave your mark by sparking up people's lives. One thing that will surely help you do so is a fun, unique and bold fashion style.
"Fashion is the most powerful art there is. It's movement, design and architecture all in one. It shows the world who we are and who we'd like to be"
– Blair Waldorf
"Dress for success" shouldn't be taken slightly. Just like our tv style queen Blair Waldorf says, fashion is a powerful tool that demonstrates who we are and our goals.
"In order to be irreplaceable one must always be different"
– Coco Chanel
Don't follow trends if they're not getting you anywhere. Like is all about being nothing but true to yourself, and dressing like the unique type of woman you are is for sure one way of stepping up your game.
Quotes about dress up
Fashion is all about looking great, that's why these quotes about dressing well will get you motivated to apply your best fashion skills on a daily basis.
"Life is a party, dress like it"
– Audrey Hepburn
Life just happens once, so it's up to you to make it count. And what better way to do so than to have fun with clothes along the way?
"You can have anything you want in life if you dress for it"
– Edith Head
You know what they say, the law of attraction is a powerful thing! That's why having a clear view of what you want and dressing like you're going to get that is the ultimate key to success.
"Every day is a fashion show and the world is the runway"
– Coco Chanel
Said by one of the most fashionable women in history, this couldn't be further from the truth. Dress impeccably wherever you go because you never know who you'll meet at the corner of the street.
"Always dress like you're going to see your worst enemy"
– Kimora Lee
Similar to Chanel's previous quote, but a bit edgier. Dressing like you're seeing that person who dislikes you is truly one of the best motivational quotes about dressing perfect and fashionably.
"Dress shabbily and they remember the dress; dress impeccably and they remember the woman"
– Coco Chanel
Definitely one of my personal favorite quotes about dressing up. Your clothes should always reflect the kind of woman you are, not the other way around. Dress to impress and you'll always be remembered.
"Dressing well is a form of good manners"
– Tom Ford
Dressing up is not entirely about you, but also about letting others know you respect the moment, place, or event. Dressing for church is a way of showing you care about the presence of God, the same as dressing professionally for work reflects the commitment you have to it.
"When in doubt, overdress"
– Vivienne Westwood
It's always better to be overdressed than underdressed because people will always remember a bad outfit. Underdressing means you clearly had no idea what to wear, so you just picked what seemed easier to do.
Quotes about style
These style quotes come in handy whenever you feel stuck with your personal style. Sometimes we just need a little inspirational push to upgrade our style, and it might happen that you find that help right on these following quotes.
"People with a lot of money don't dress as well as people who have to make do, who have to be inventive"
– Iris Apfel
This is just what everyone needs to hear. Having tons of money is irrelevant when building a great fashion style. It's usually people who have to dress up with what they've got the one who develop a great sense of creativity to build different and stylish outfits throughout their lives. Never underestimate the power of creativity!
"A girl should be two things: classy and fabulous"
– Coco Chanel
Nothing less and nothing more… This is one of the most popular fashion quotes from the queen of glamour, Coco Chanel. Your style should reflect how fabulous you are!
"Real style is never right or wrong. It's a matter of being yourself on purpose"
– Unknown
I cheated and said all these quotes were said by famous people, but this one happens to be absolutely true and inspiring, so I decided on adding it as well. "Being yourself on purpose" means that you should believe in who you are more than anything else, which will let your personal style shine naturally regardless of what people think.
"The secret of great style is to feel good in what you wear"
– Inés de la Fressange
It's irrelevant how much your clothes cost, which designer they are from and how you styled them. It's all about how you FEEL in them. If you feel great, your style is great! That's why it's important to feel good in your own skin because only then will you feel good in any outfit.
"Style is very personal. It has nothing to do with fashion. Fashion is over quickly. Style is forever"
– Ralph Lauren
Saying that style has nothing to do with fashion can only be believed if it comes from the mouth of a fashion authority such as Ralph Lauren. But at the same time, makes complete sense: people will remember a great style, not the trends that were worn.
"Style is a way of saying who you are without having to speak"
– Rachel Zoe
Nothing can be further from the truth than this style quote. Sometimes definine what style is can be tricky, but when you think about what clothes tell us about people, then you know that style is precisely that: who you are and who you want to be.
"Style is a deeply personal expression of who you are, and every time you dress, you are asserting a part of yourself"
– Nina García
Let your true self shine through your clothes. That's what style is all about: speaking through what you wear.
"When you don't dress like everybody else, you don't have to think like everybody else"
– Iris Apfel
If you want to stand out, do so by your personal style. Don't follow trends if you don't feel like it. Your unique style will only demonstrate you're not like everybody else.
Wrap up:
Reading the right quotes at different times in our lives can make anything a bit easier. Whether you're stressed, happy, sad or excited, wise words from famous people can help us get through anything.
These fashion quotes are perfect for any situation, and I hope you come back whenever you feel like getting inspired and ready for success.
You never know, maybe one of these quotes will become your life mantra.