A blazer or a spring suit is quite in vogue these days. Since last year, suit jacket has been the most popular single item. It is seen everywhere—in the street photography and on the fashion ramps.
KK has collected black, white and gray.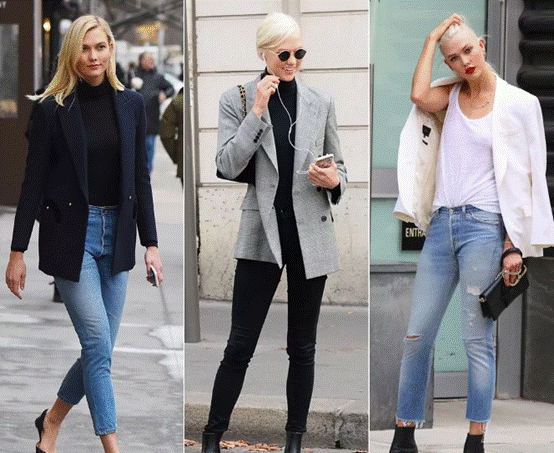 Aimee Song prefers trendy models.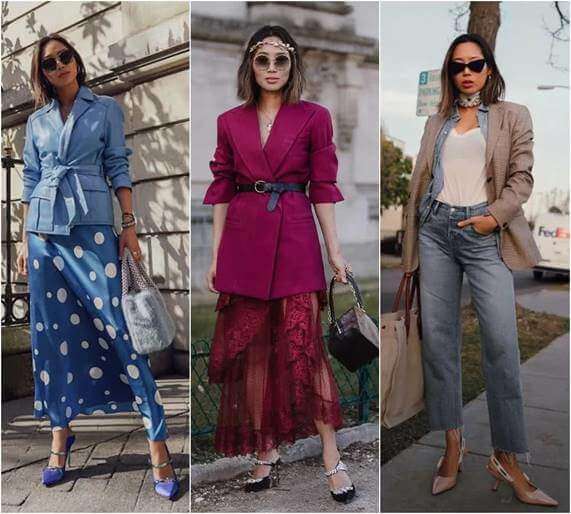 Recently, I've found more and more girls wearing suits on the streets. Whether it is for the work or not, anyone can buy a suit jacket with a concave shape, both handsome and sexy.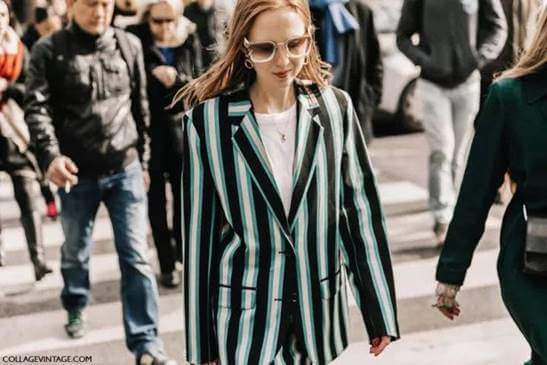 Wearing suits has become the latest trend. Let's talk about how to wear a suit jacket in plenty of ways.
Top Styling Tricks to Wear a Suit Jacket
A universal white T-shirt to drive away the old sense of the suit
You can't get around without wearing a suit but every time you plan to wear it, you say 'how to wear a suit'? If you take a white T-shirt, you can easily gain a sense of style.
As compared to white collared shirt, the white T-shirt comes with a chic style, but it will not appear very formal.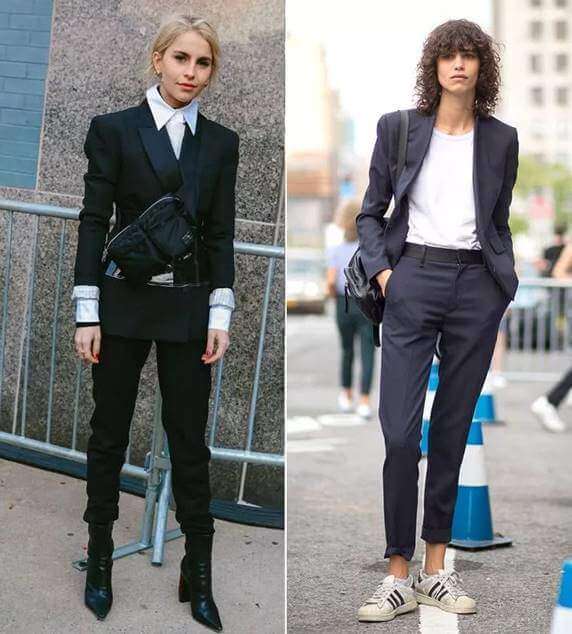 Whatever the color or material of the suit jacket is, a white T-shirt can hold it.
The more formal the black suit is, the more it needs a white T-shirt to get a balanced look. Large collar V-neck t-shirts can also be matched with a narrow scarf just like hers.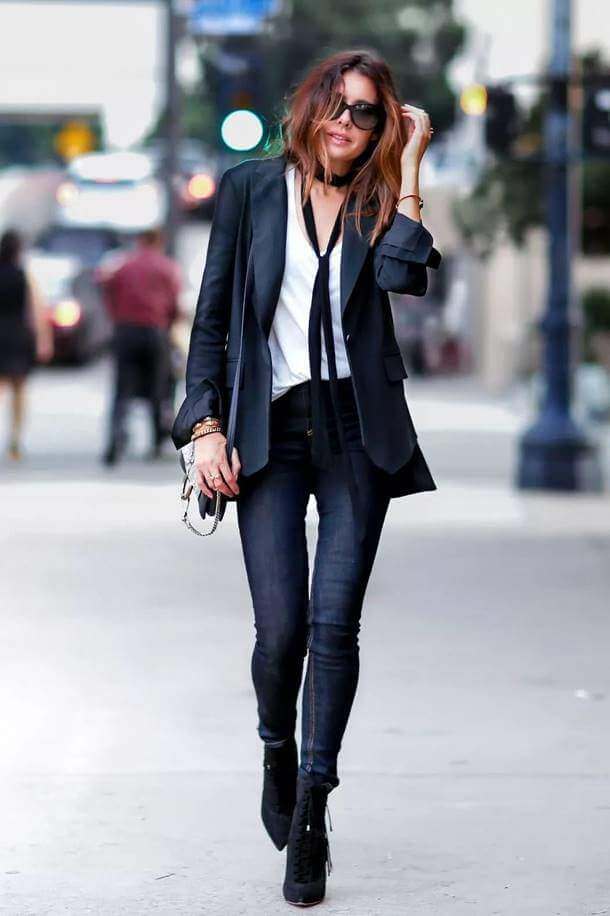 Same rule goes for retro-inspired plaid suits, where white T-shirts have become more of a street sensation.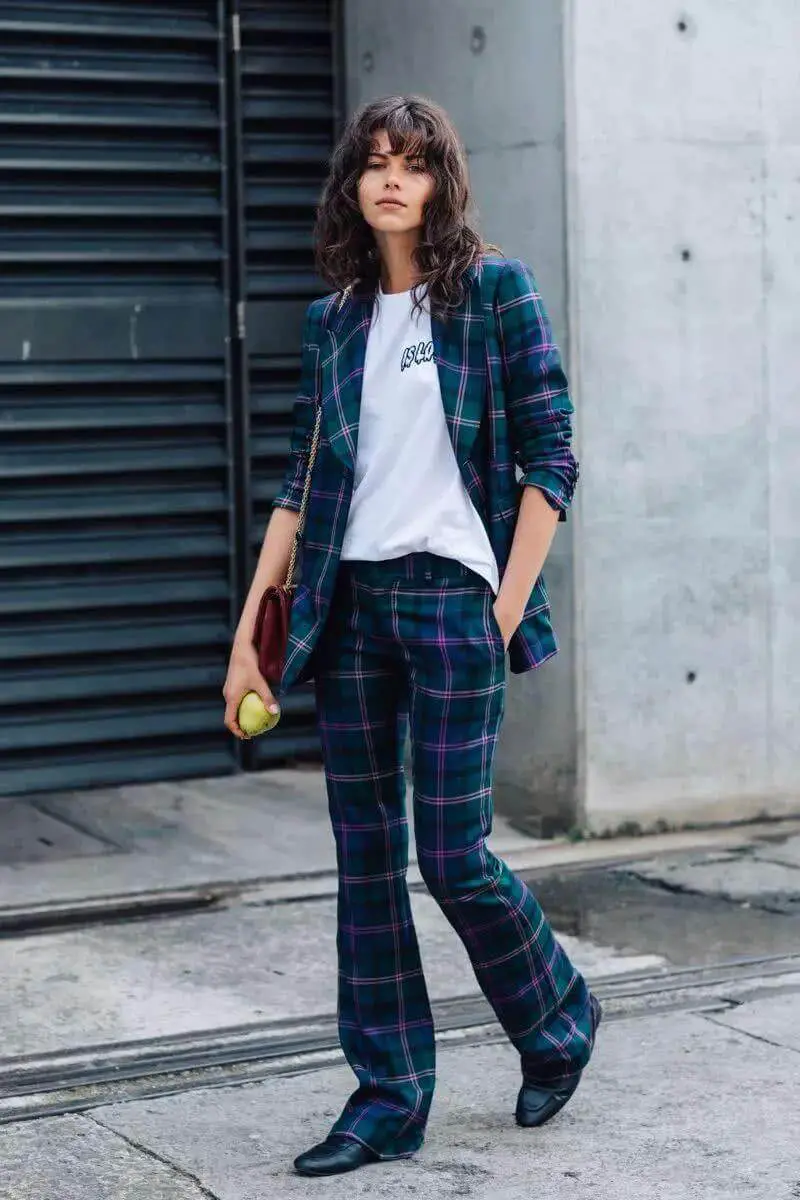 White T-shirt plus white jeans trousers is also a must try. For a more elegant appeal, get it paired with a gray suit.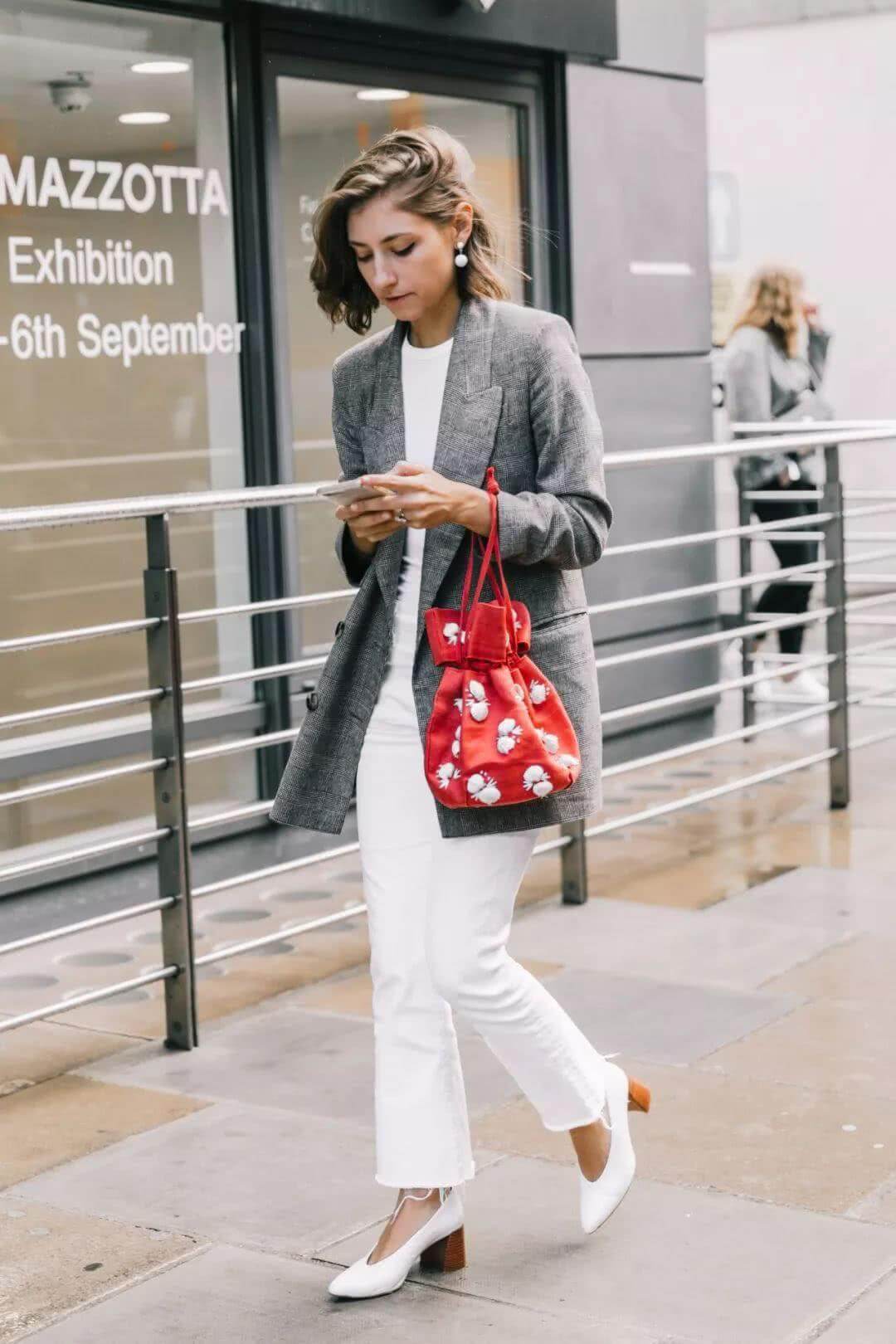 Many girls fear wearing macarons as it can easily make you look dark. Take a white T-shirt to brighten and refresh the skin tone.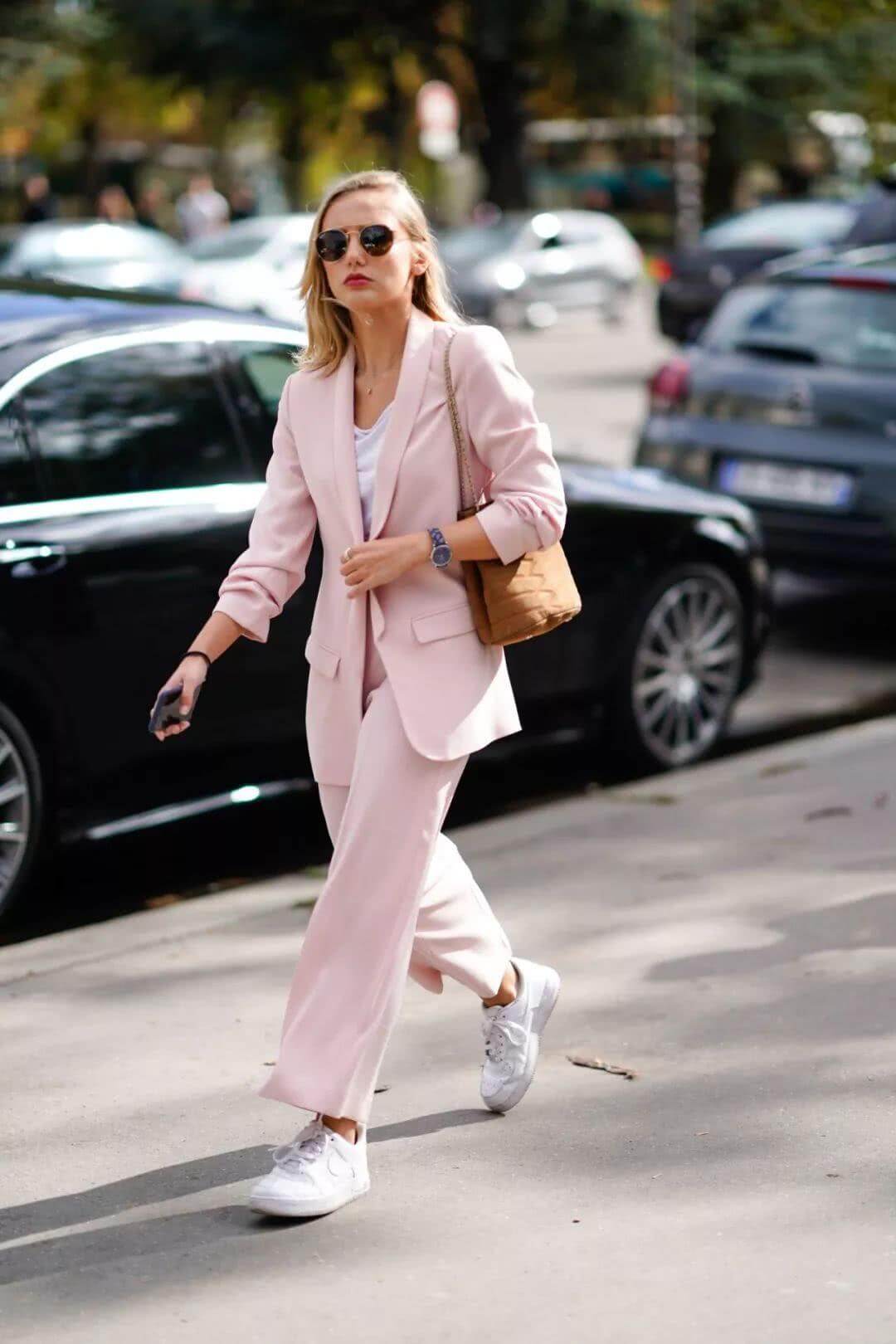 Corduroy and velvet material suits can give a mature sense of style. Incorporate a white T-shirt and see the surprise ~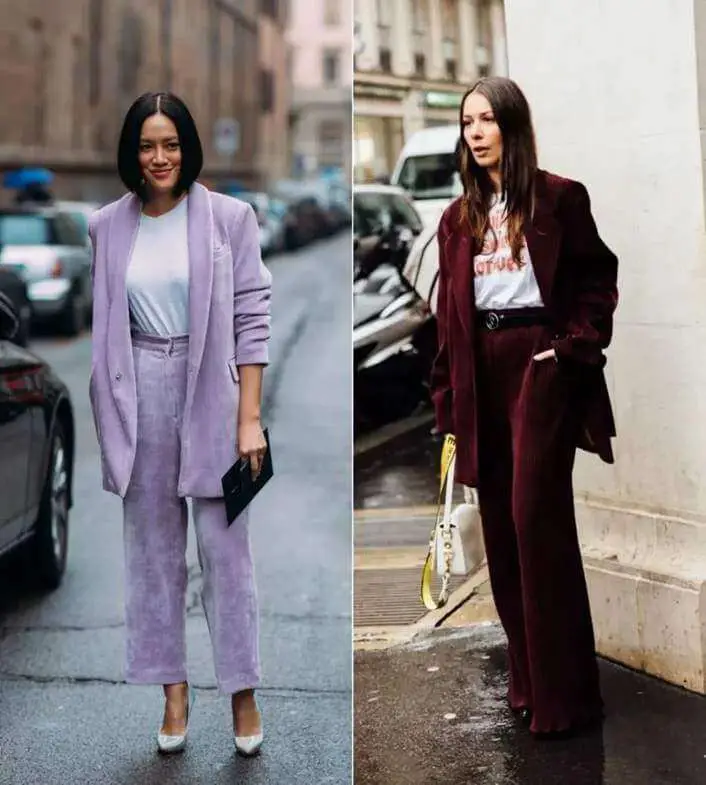 In addition to pure white T-shirts, white T-shirts with letters, prints or slogan patterns can also make the overall shape more lively and funky.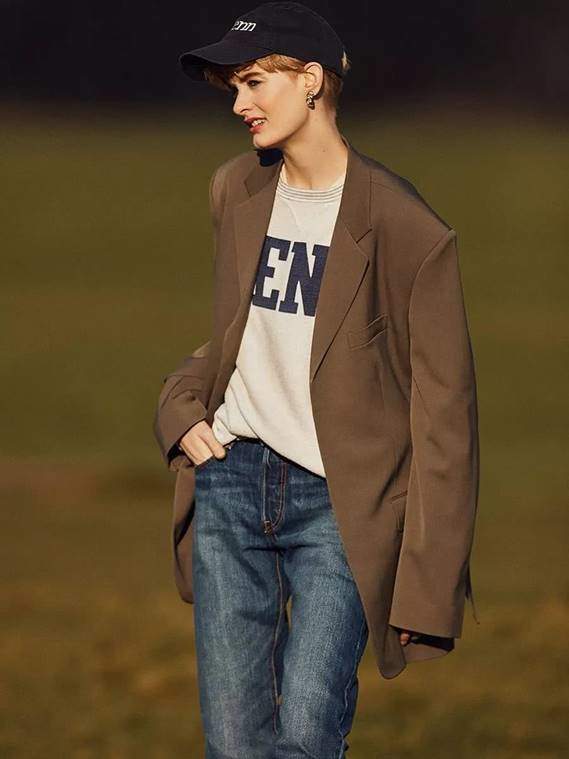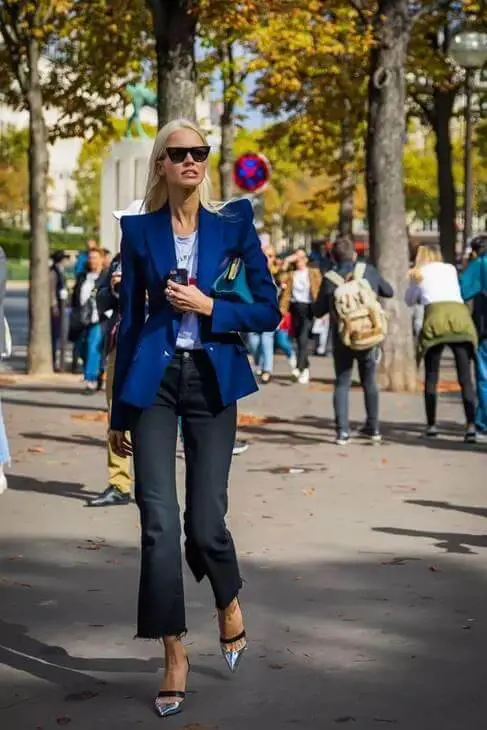 Finally, striped T-shirts and blazers are also very pleasing and can break the dullness of the suit jacket in a moment.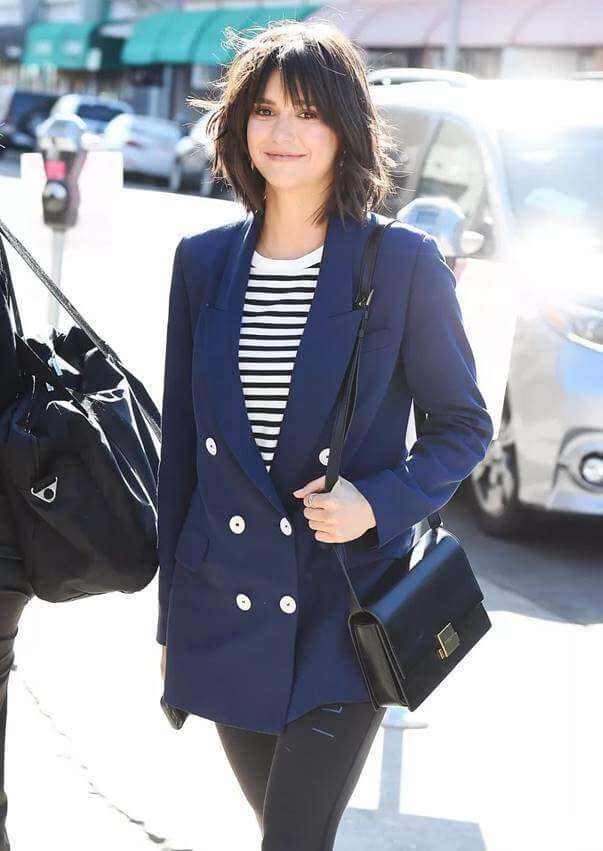 Try soft beauty products to add a feminine flair
Wearing "feminine and soft" elements like floral prints, lace, silk and so on, is very suitable with handsome suit jackets, unique elements can be combined to get an appealing sense of style.
Spring and floral print are the best match. So, printed skirt with a suit jacket goes great with the mood of the season.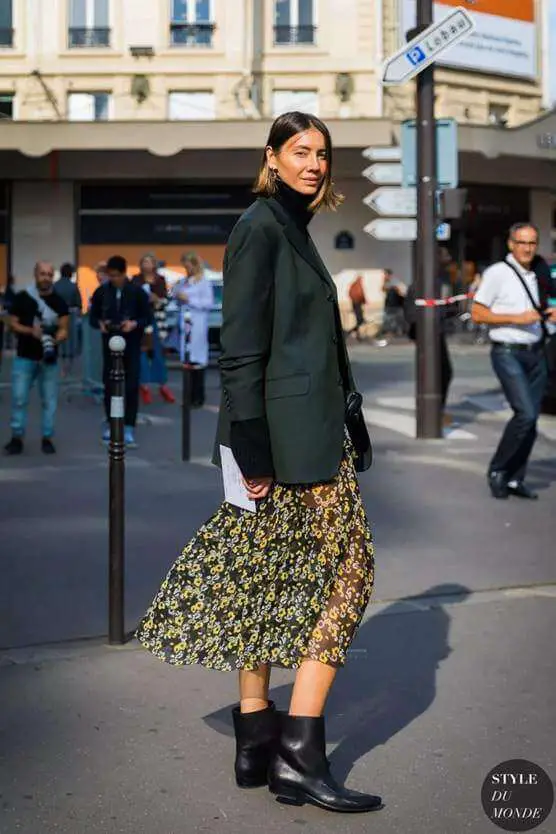 Silk dresses and suit jackets are also very harmonious—soft and fine.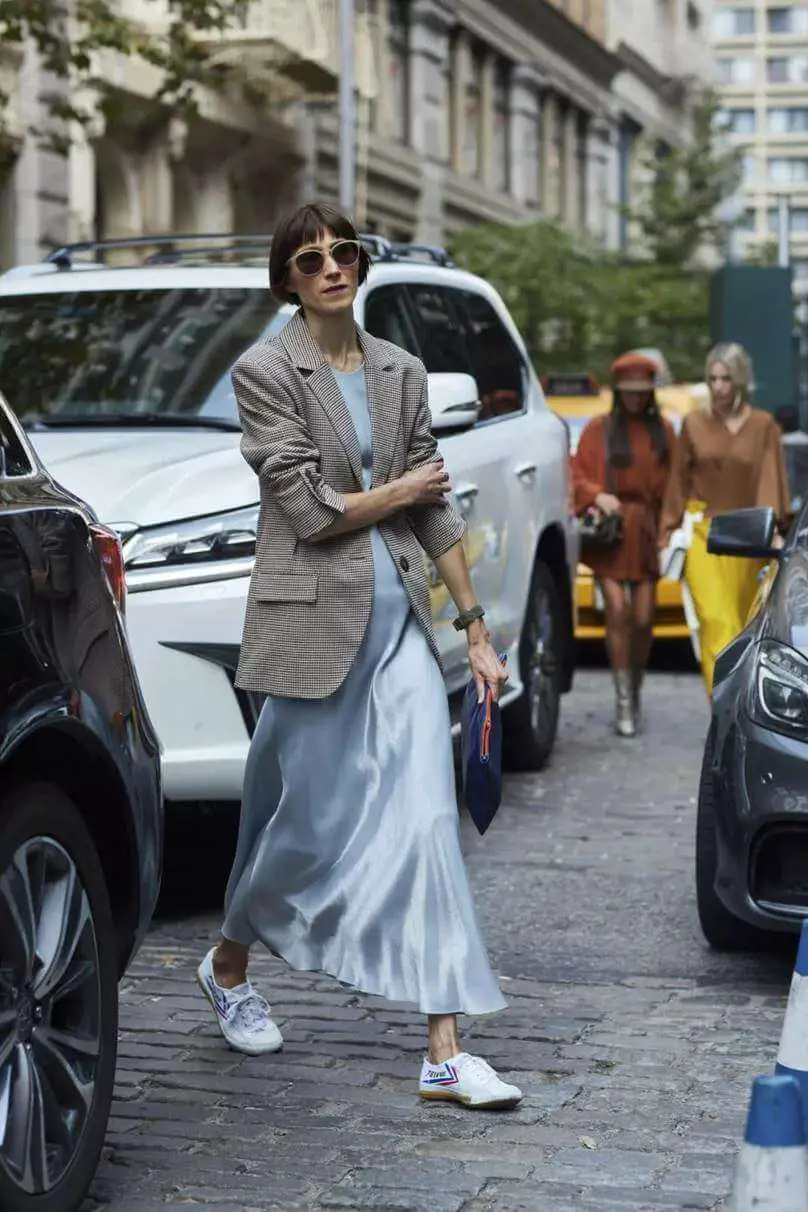 The pink silk shirt can be worn as a gentle dating outfit, and it is acceptable to work as well.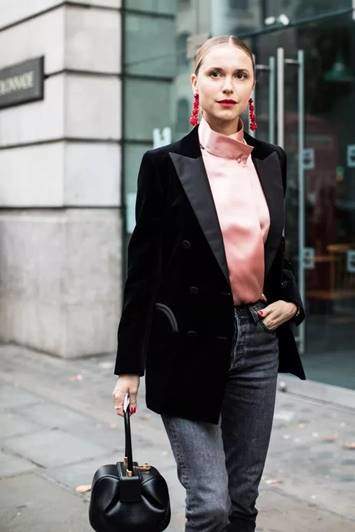 If you are an office worker, you can replace the tough shirt with a soft silk shirt~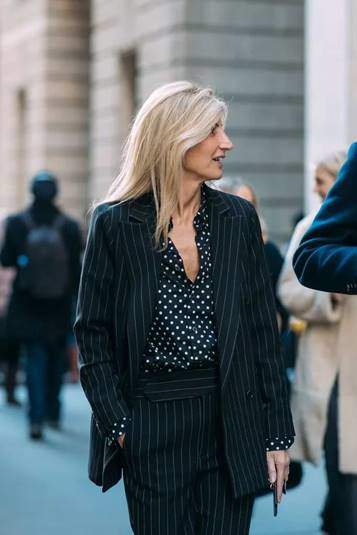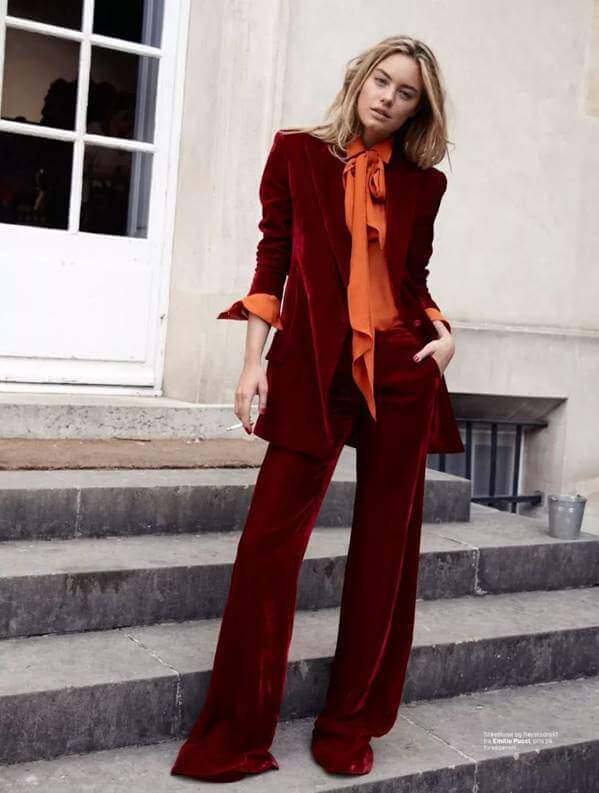 Lace elements with a suit also give a very cool and fairy-like feel.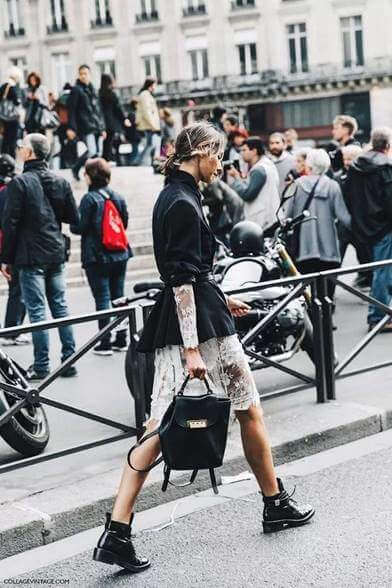 Ni Ni used Plaid suit jacket with white lace dress. It looks gorgeous and sexy ~ A lace-embellished top looks great with a blackish-black hem half-skirt. Yes, when it comes to lace, just a little bit of it would be enough.
For example, a silk lace strap top, with a suit.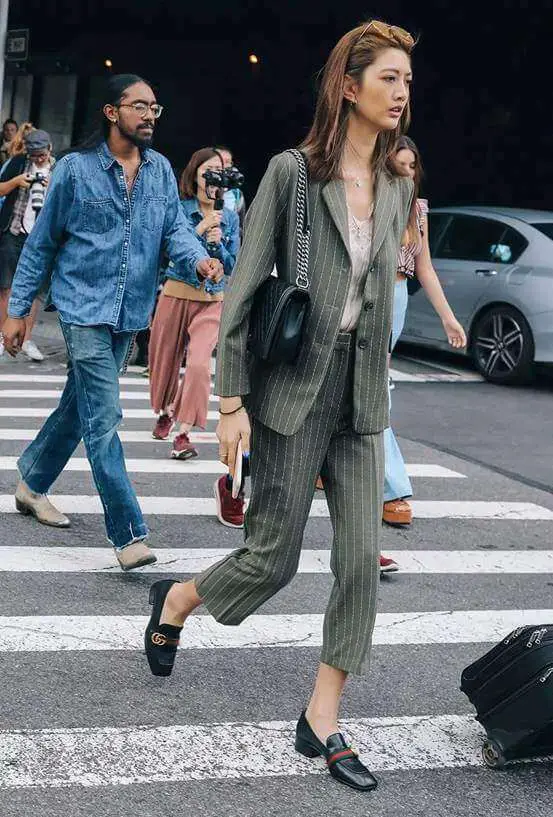 Supermodel Taylor Hill's top is a lace bodysuit. Suit gives the effect of both hardness and softness.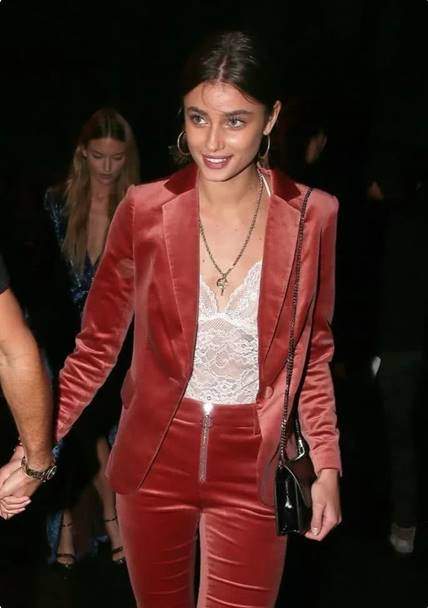 If you are bold enough, find the sexy bralette as a top underneath a suit jacket!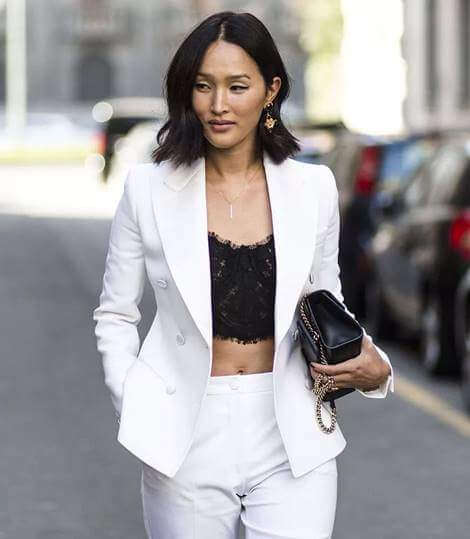 West assembly skirt (shorts), full of youthfulness
Blazers give a youthful feeling, especially with a small skirt or shorts. Ripped denim shorts add a chic appeal with a checkered suit jacket.~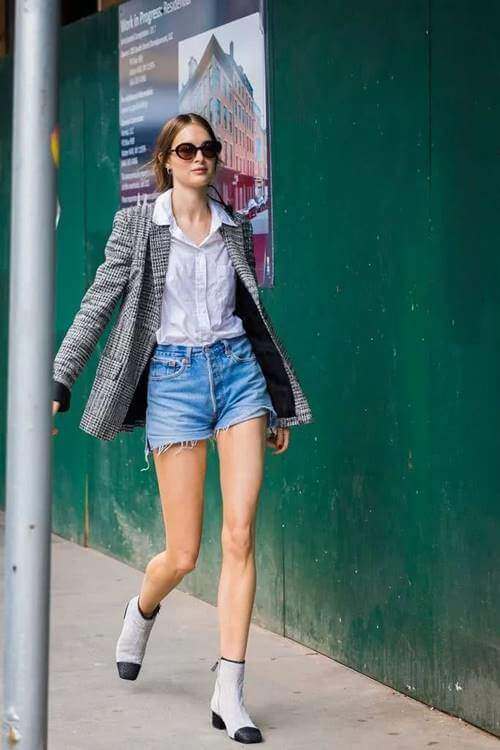 Small skirts are suitable for teens. In particular, a suit jacket is recommended to pair up with a denim skirt. Denim's sense of relaxation can neutralize the seriousness of the suit.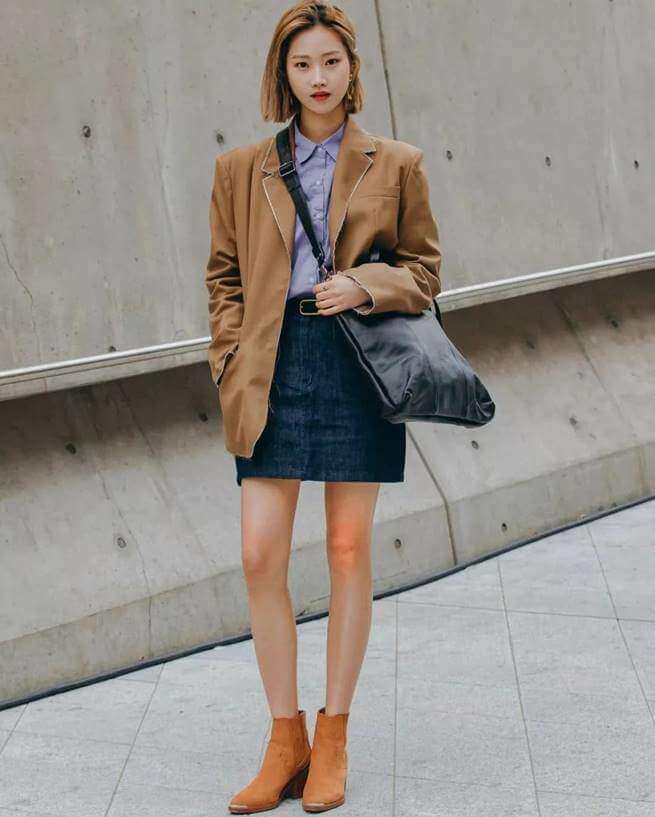 The combination of velvet material and denim material is also a pair that accentuates your outlook.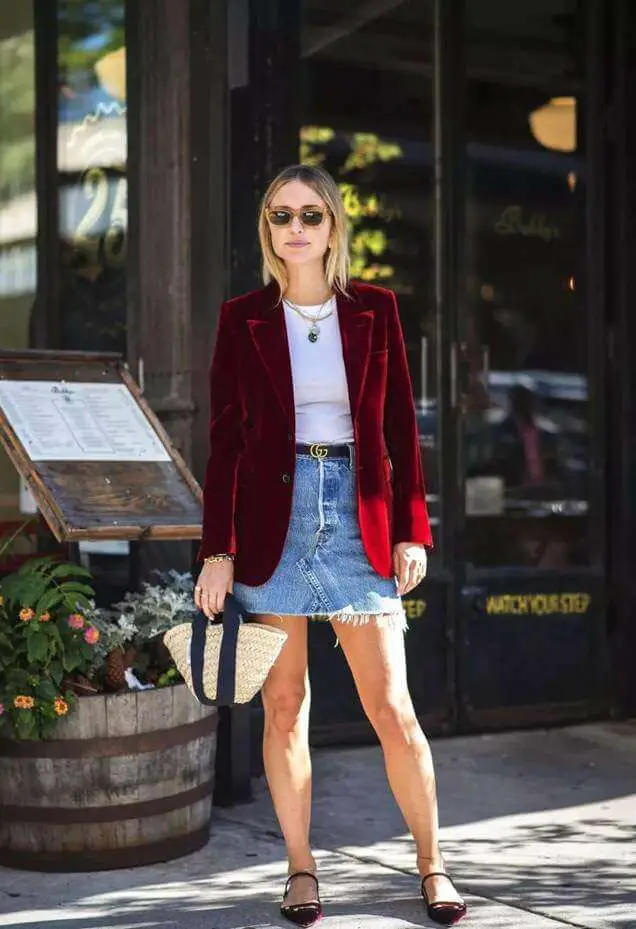 Picking up some stylishly cut short skirts will be more fun~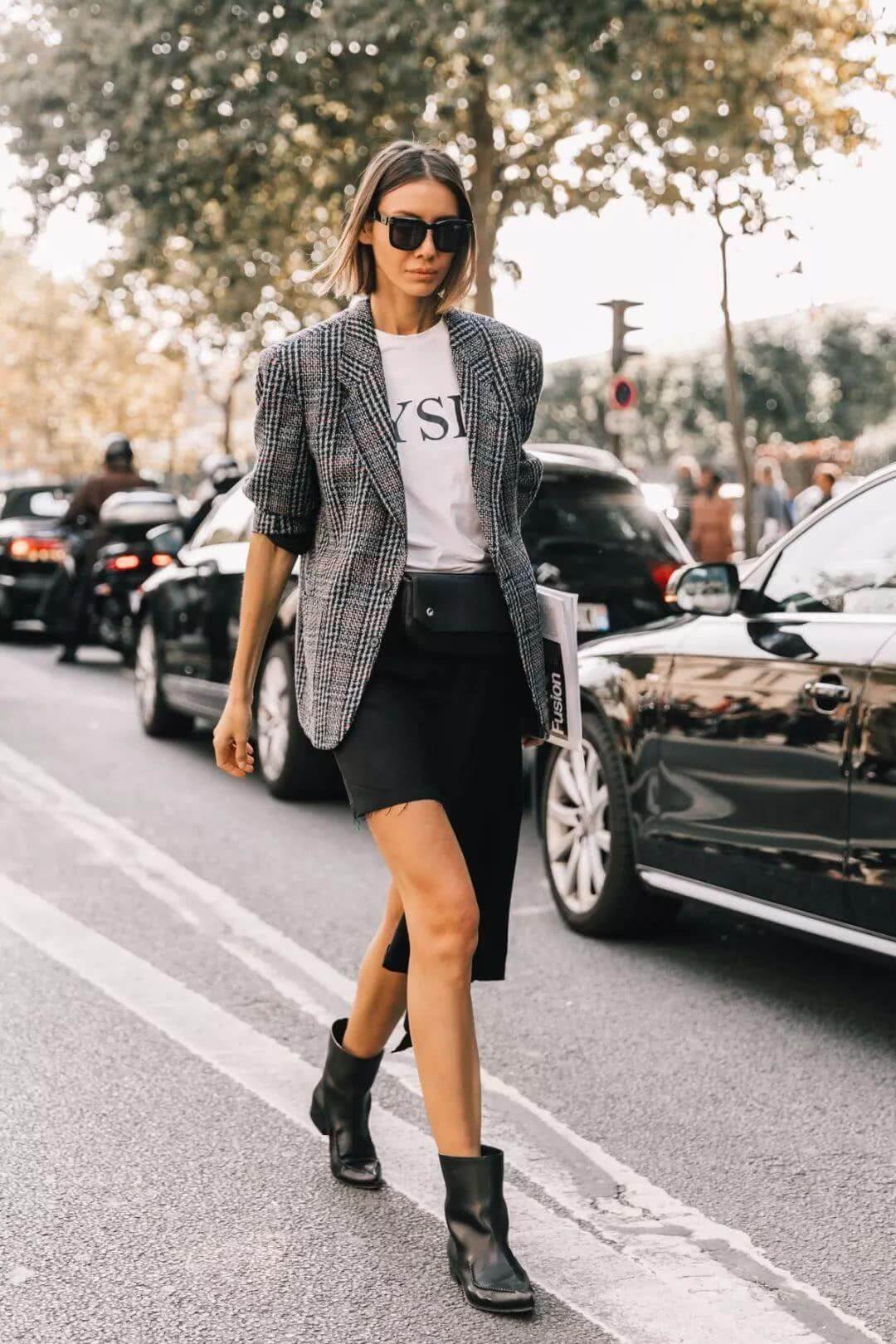 Even a short dress with a suit jacket brings the same youthfulness and pleasant appeal.
You know what: the suit jackets of extremely professional temperament + skirt suit has recently become popular again! Emma Roberts flaunted a royal blue suit. A white tee underneath looks relaxingly chic.
Chiara also wore the same color A skirt and suit jacket, though the official feelings were strong, but the overall feeling were a bit like a female high school student's uniform ~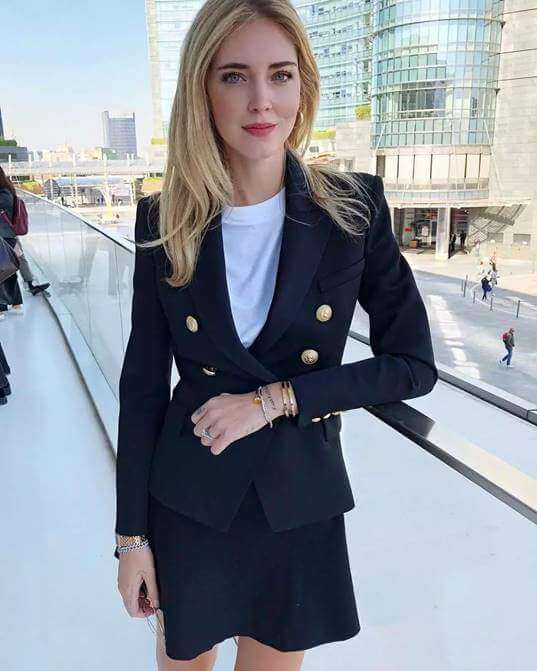 Add a belt to wear a feminine look
Nowadays, the most popular item is the oversize suit jacket. The loose design is more pleasing than a regular suit.
But just give it a belt and create another style that makes you look both slim and stylish.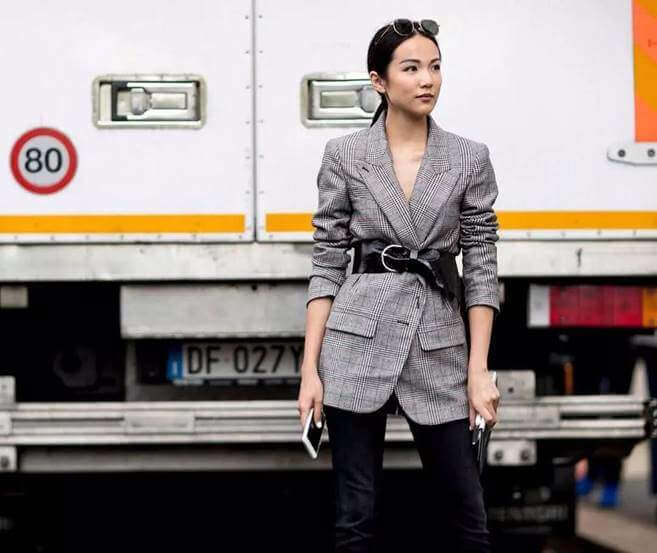 The combination of suit + straight leg pants or wide leg pants gives a short, loose and bloated look to the upper and lower body. Adding a belt can highlight the waistline, making you look slimmer with a crisper look.
Some skirts may look heavy and mismanaged with a blazer.  Addition of a belt balances the outlook and makes you more fashionable.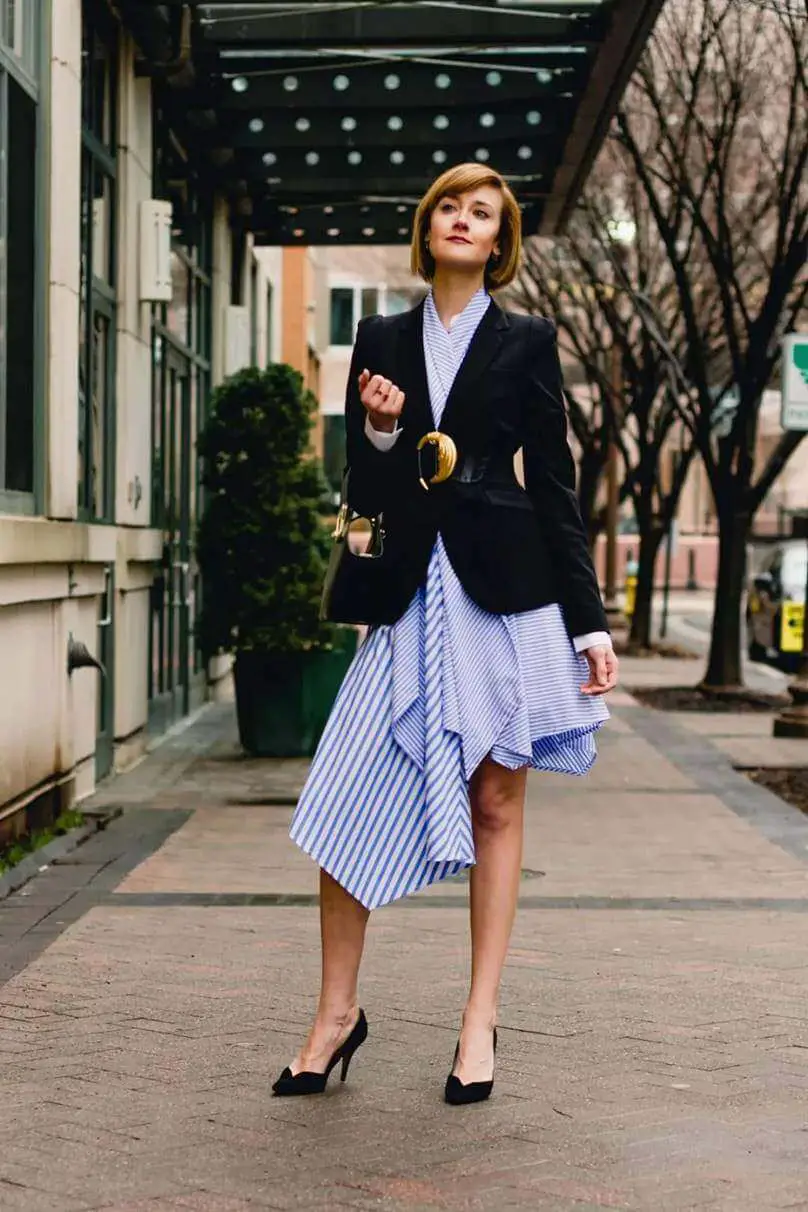 Females with a straight waistline are advised to pull off a belted outfit. It will accentuate the waistline beautifully and you will get the illusion of a curvy body.
Imagine the following model, if there is no belt, her outlook will be completely different and boring as compared to what it looks with a belt. Agree?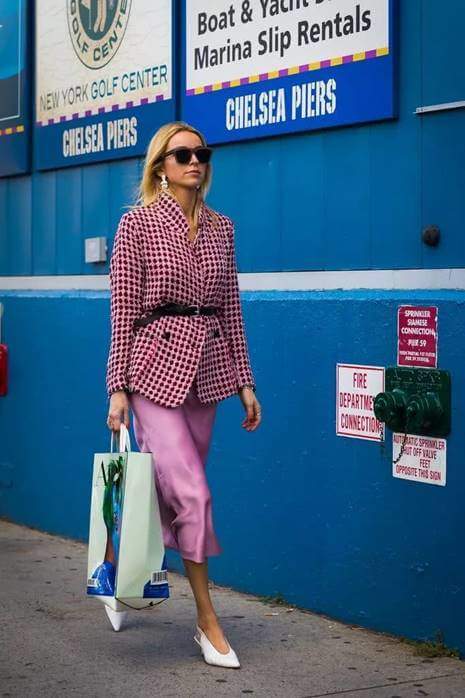 Some mid-to-long body suit jackets can be worn as X-shaped dresses after being fastened with a belt around the waistband.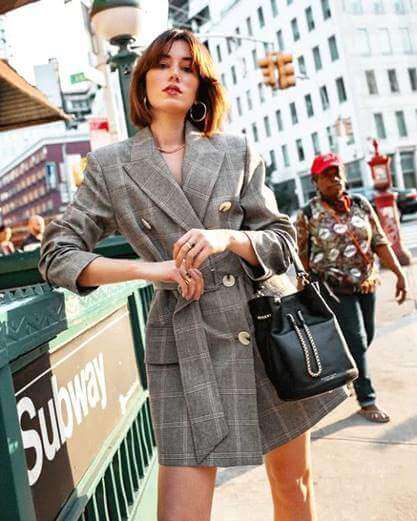 With a pair of over-the-knee boots, you can conquer the world as sexy female warriors.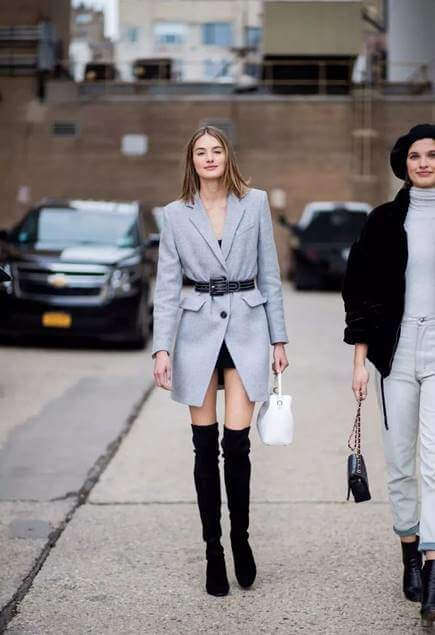 If you do not know what kind of belt to use, there are suits with their own belts. The matching belt is easily managed without any sense of conflict.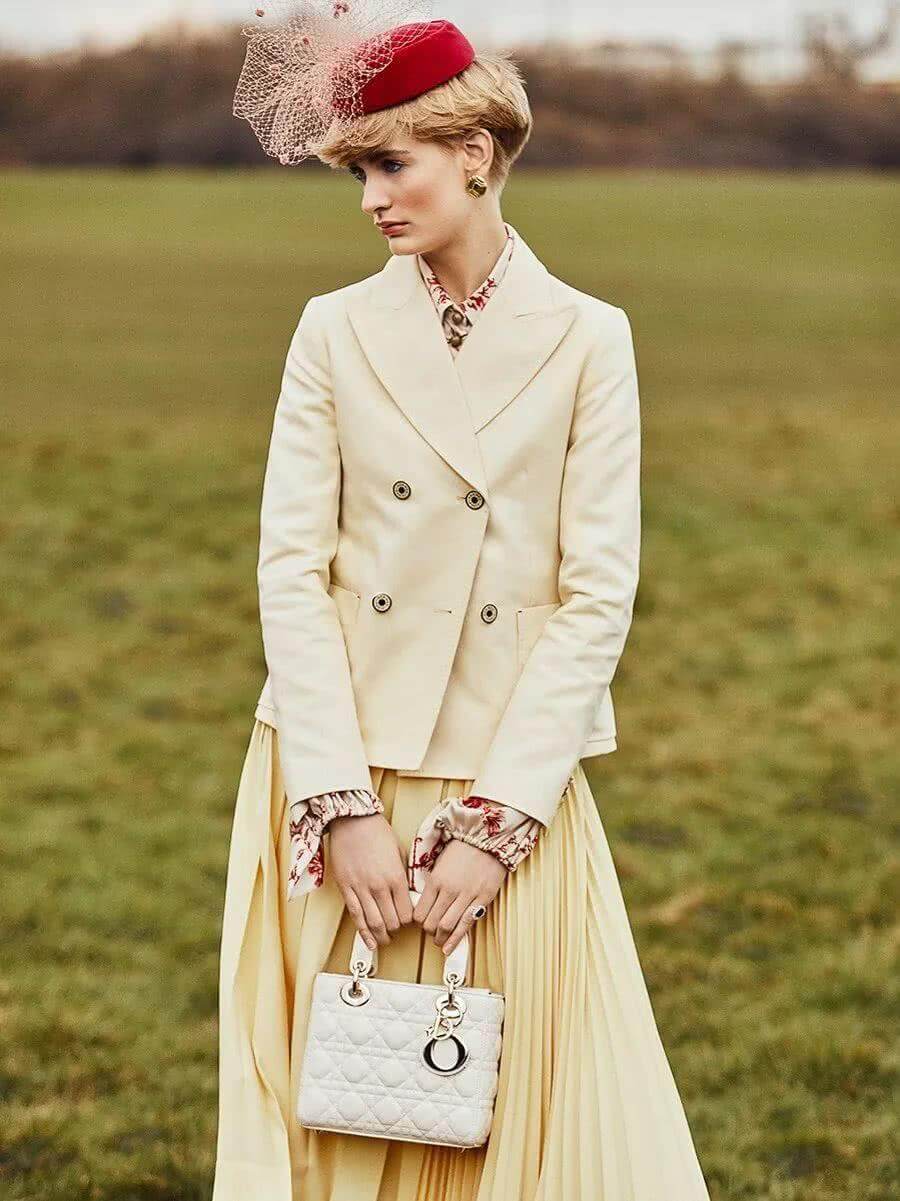 Wear a suit, double the flavor!
As compared to last year's suit + jeans, a set of suits is more popular this year. You no longer need to match the single items up. Same pieces make things easier.
For example, put on a set of checkered suits…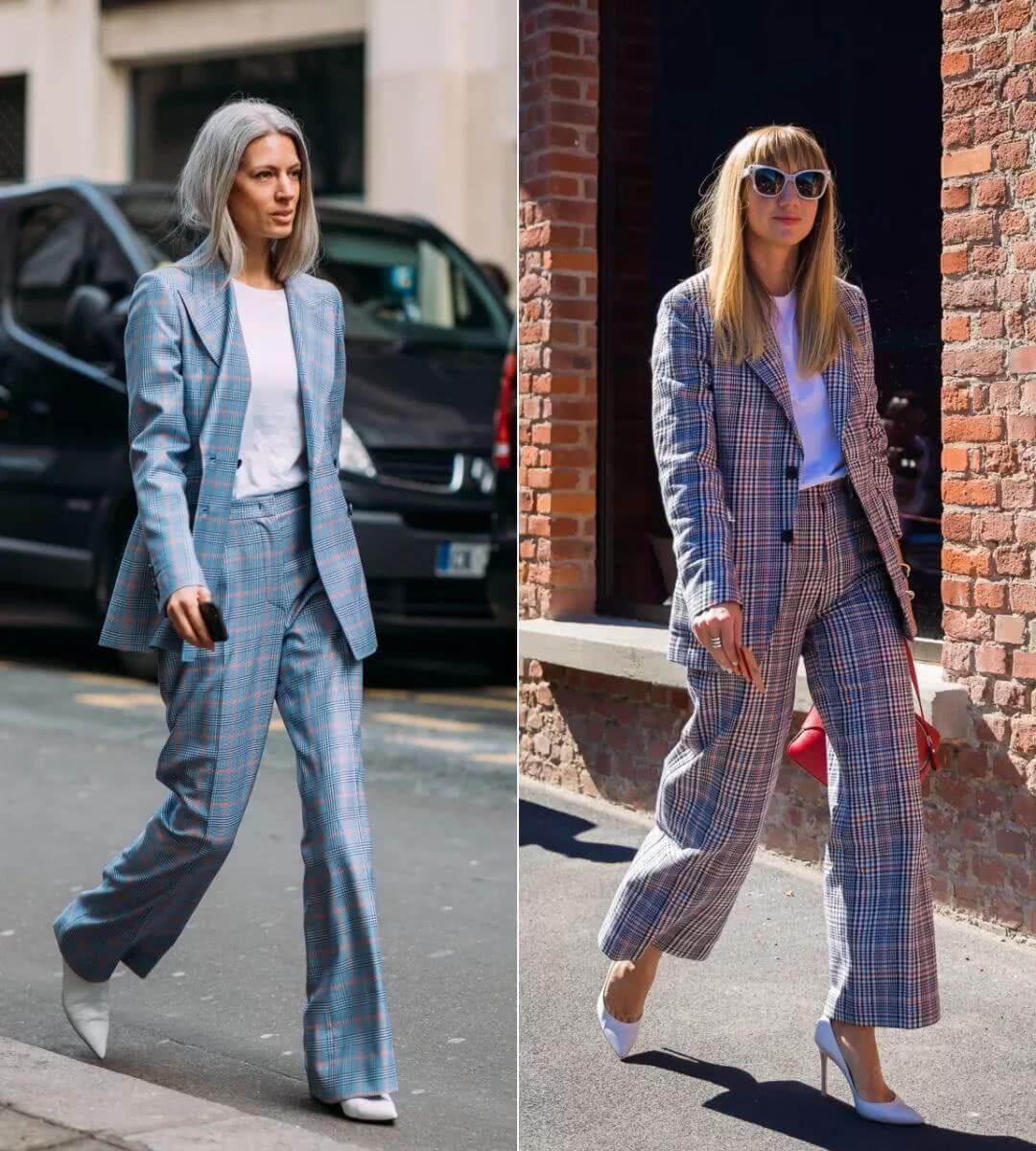 This suit jacket style offers a slimming affect on the waistline. Check out the image, the west assembly flared trousers add more to the overall look.
Suit with trendy striped elements also looks appealing and refreshing to eyes.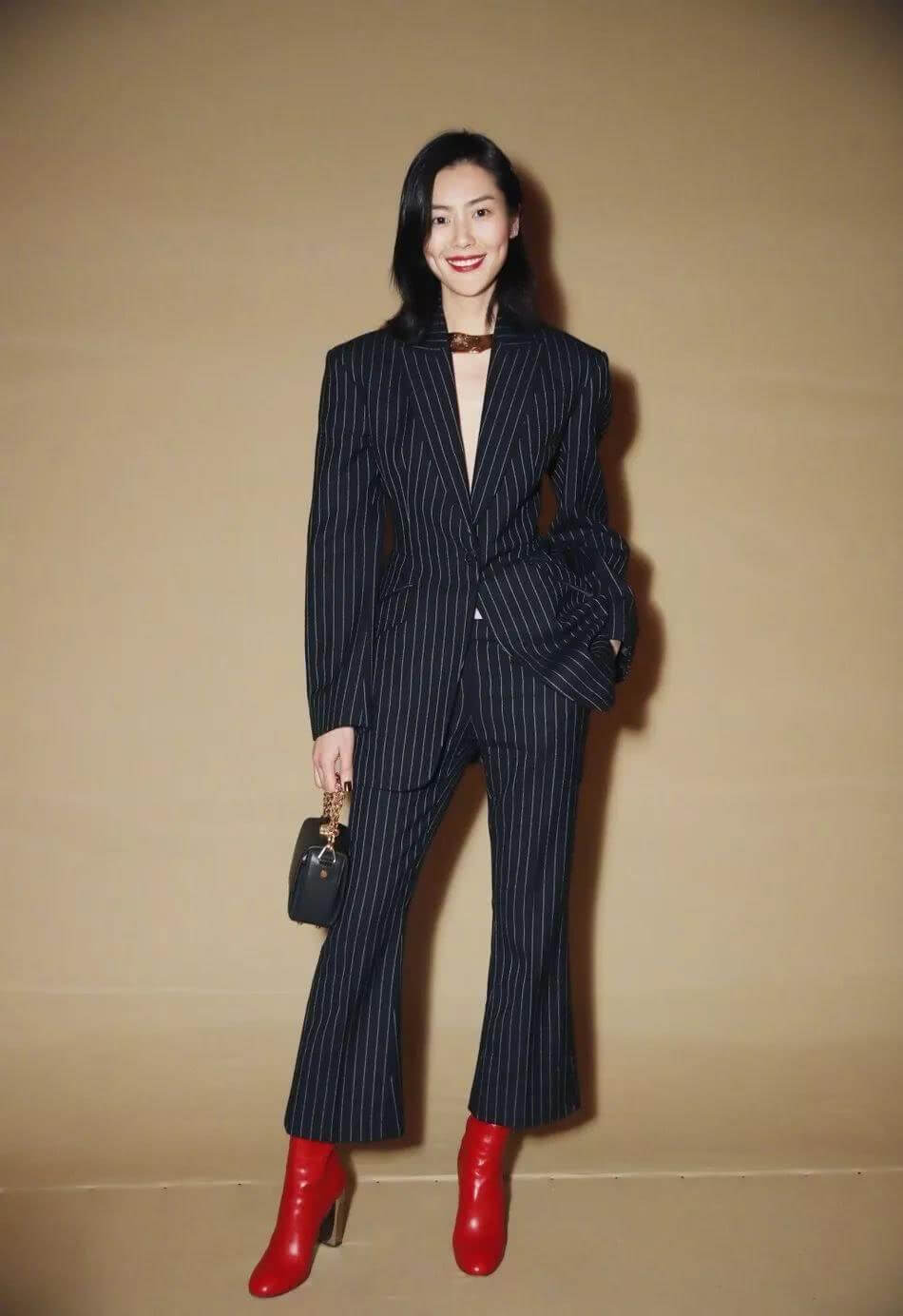 If you want to be more special, you can wear macarons suits in spring and summer, which seems a hundred times more fashionable than others.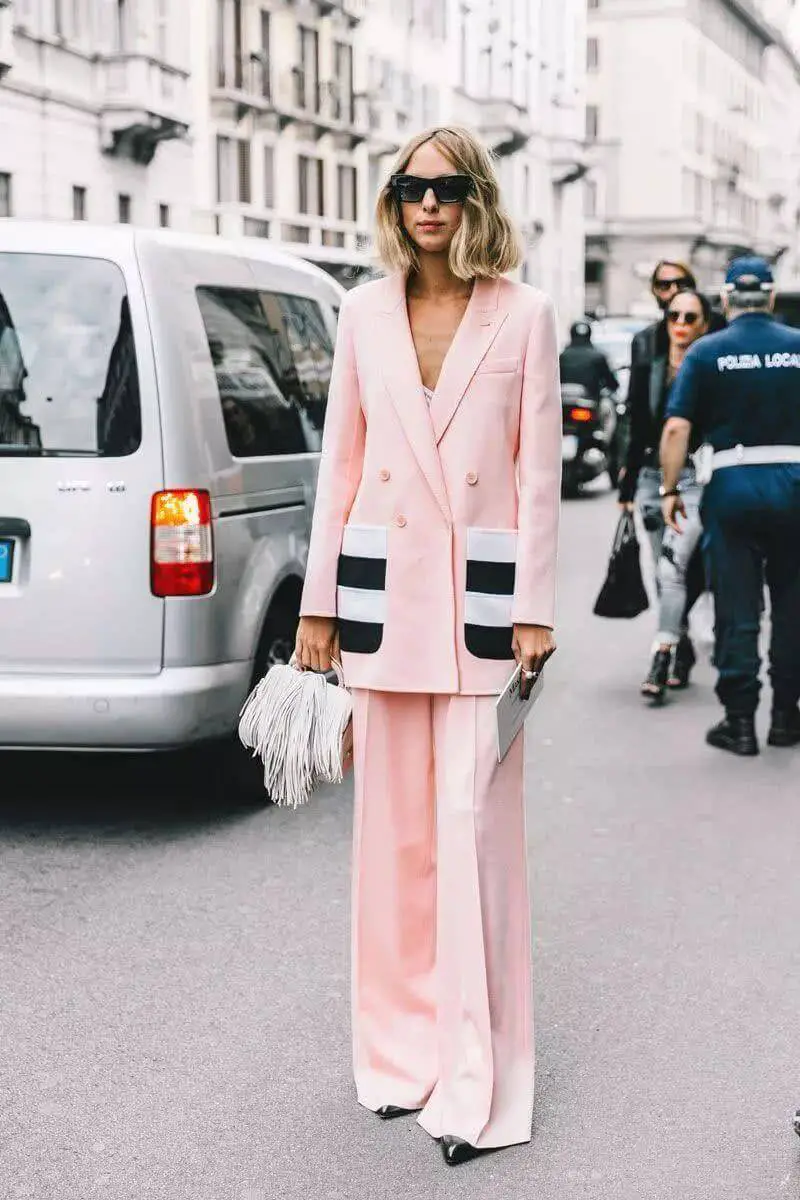 Macaron blue suit with a striped design is more stylish. This macaroni powder suit was recently spotted at an event.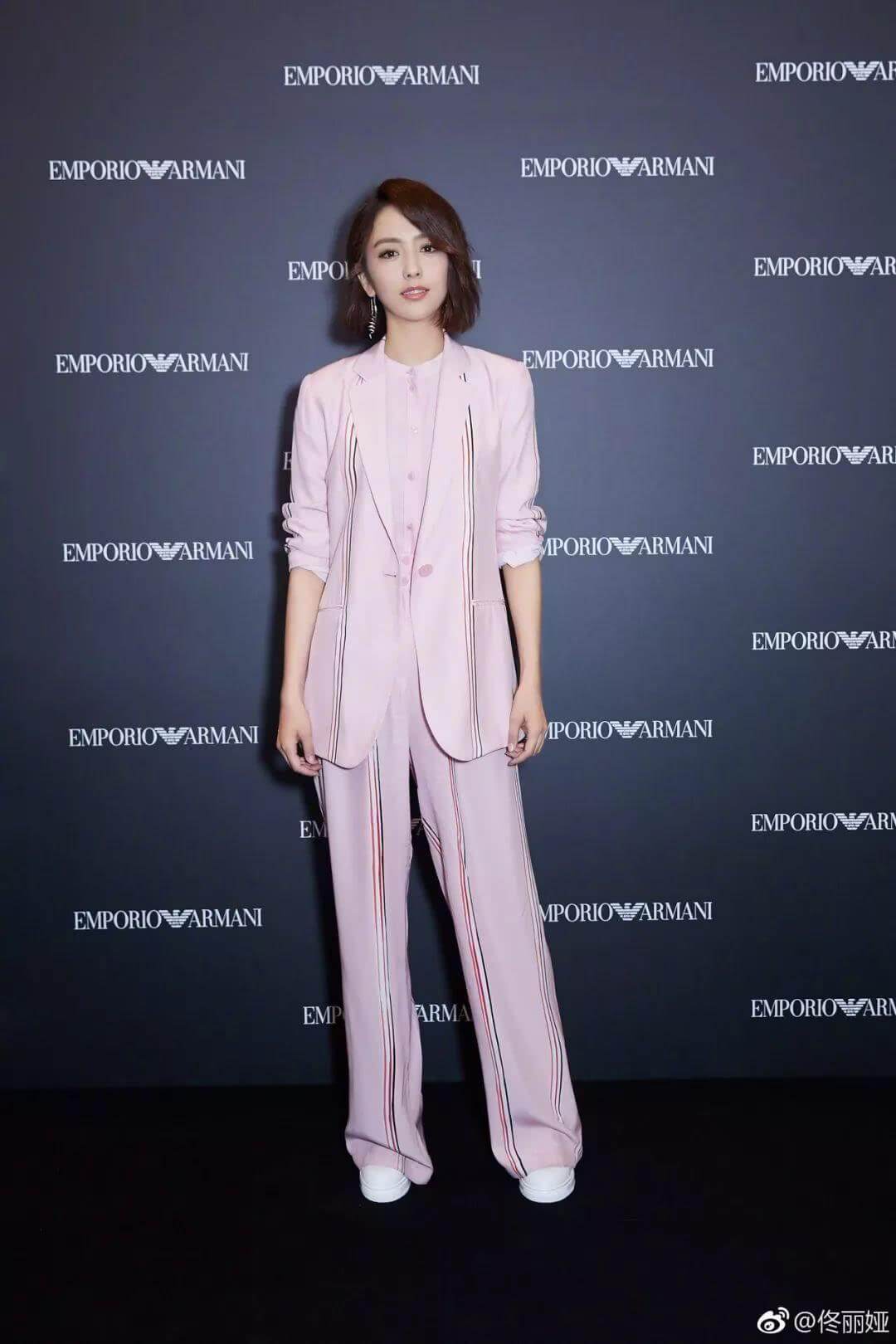 Girls with mediocre height who want to wear a full suit, must avoid loosely fit suits. It will make them look even smaller. And if you tend to pick some highly saturated colors, you must focus on this very point—tailored fit is very important!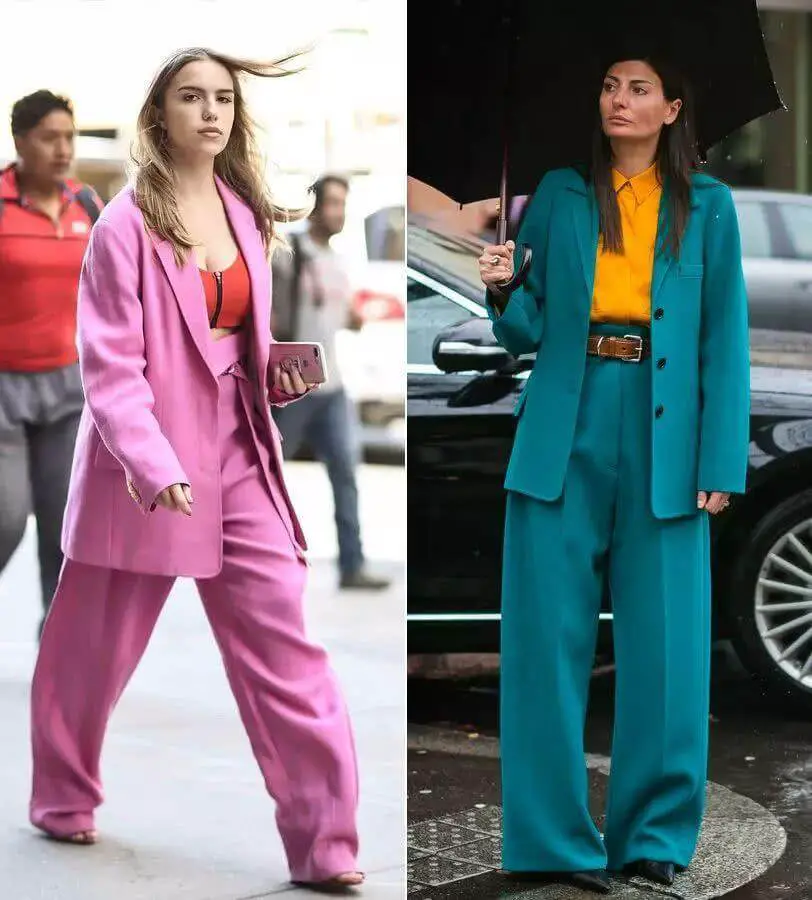 You don't always have to buy a whole suit. Some wardrobes have the same coats and trousers to create a full set of clothing. Isn't it smart?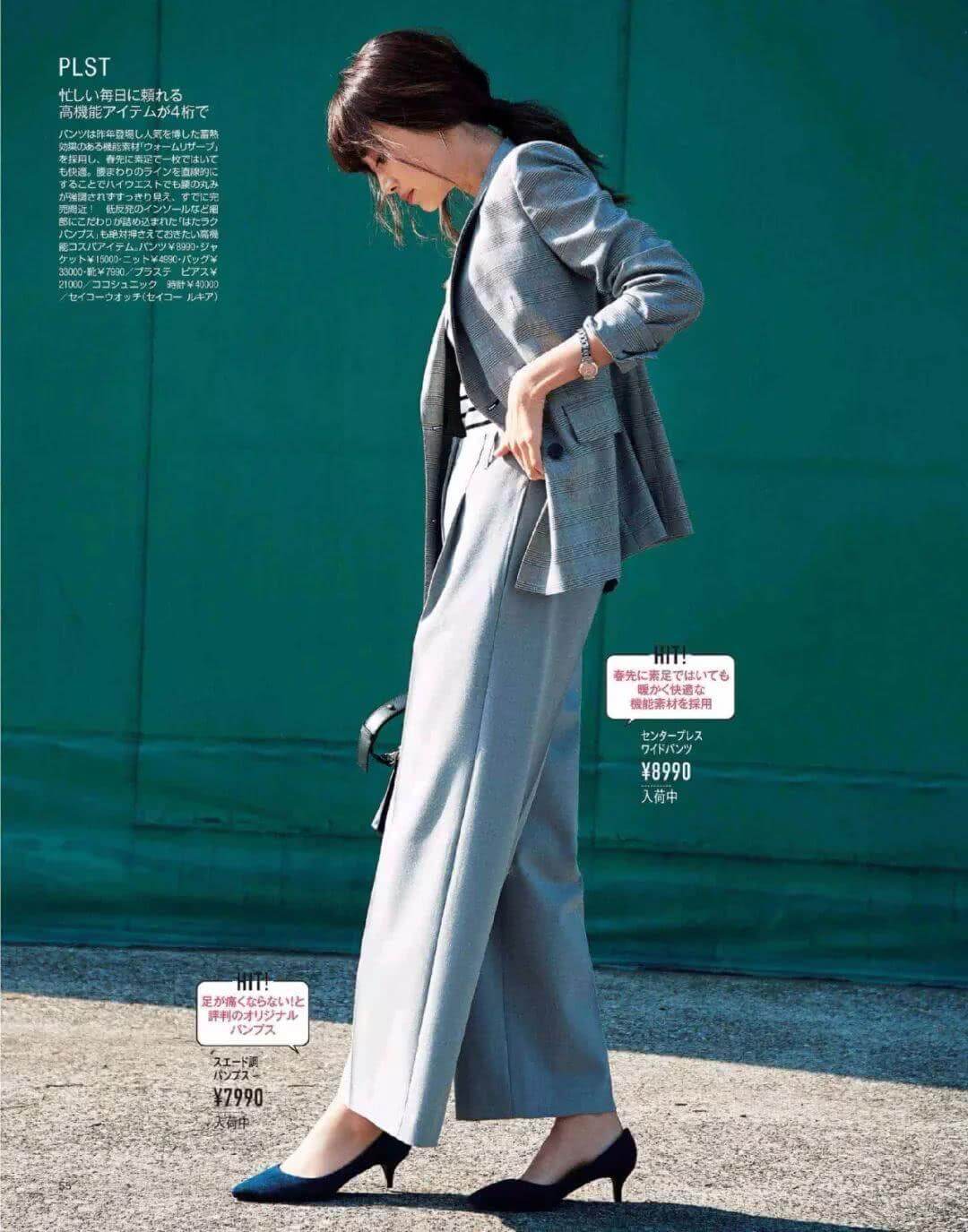 However, if you wear a dark suit such as black, gray, or blue, you must be careful about your choice. It is not advisable to wear a high neck or dark gray shade as an inner. Why? it would give a dull and mature look.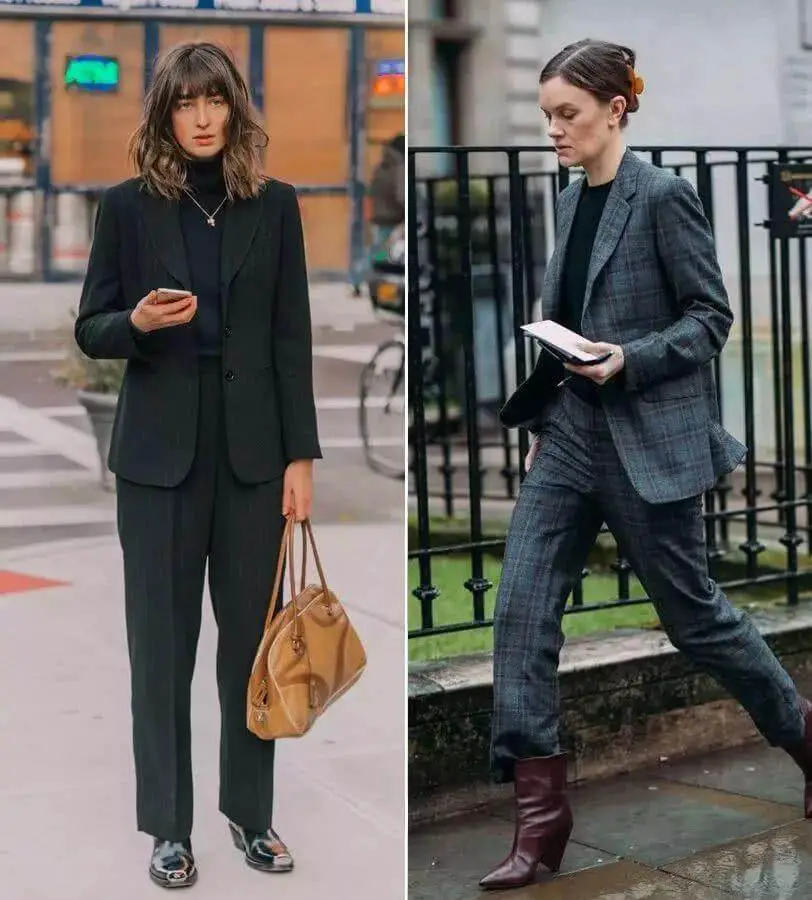 You can replace the style with a more refreshing one.
Use golden accessories to make a point.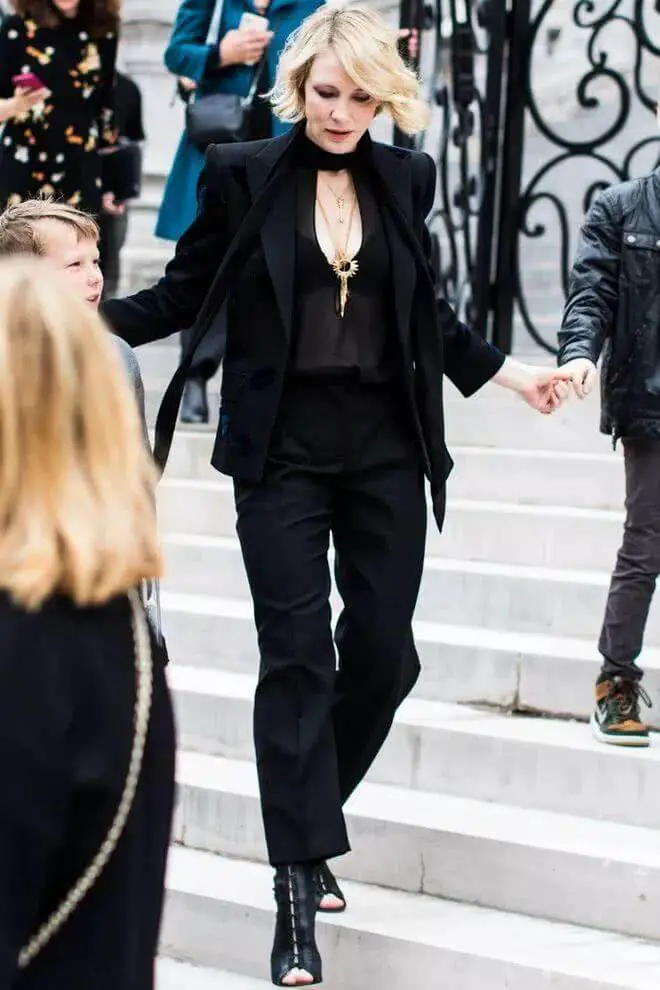 A velvet lace-up suspender top is also ideal for wearing underneath a blazer. In short, the dark blazer must expose a little skin, otherwise it will be very boring. If conditions permit, revealing your waistline is even better. Of course, you can also put a big move. Put on a suit jacket and fasten the buttons, really sexy.
Showing a little detail looks stylish and effortless.
Last but not least, don't forget to add some spice by rolling up your blazer's sleeves.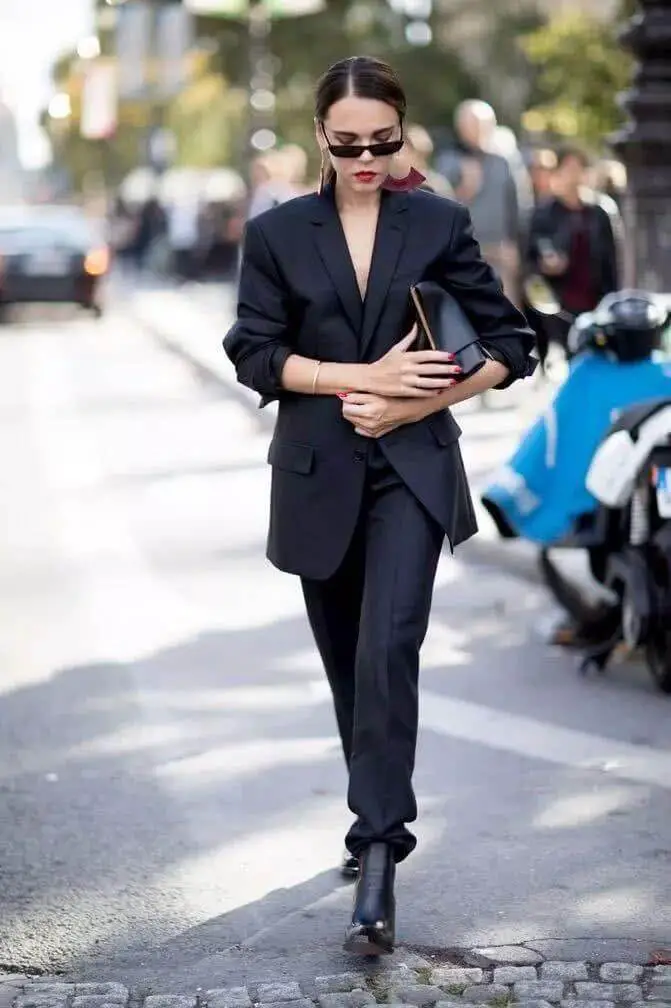 When you look closely, you can see that most of fashionistas are pulling up the sleeves quietly and they definitely steal the show.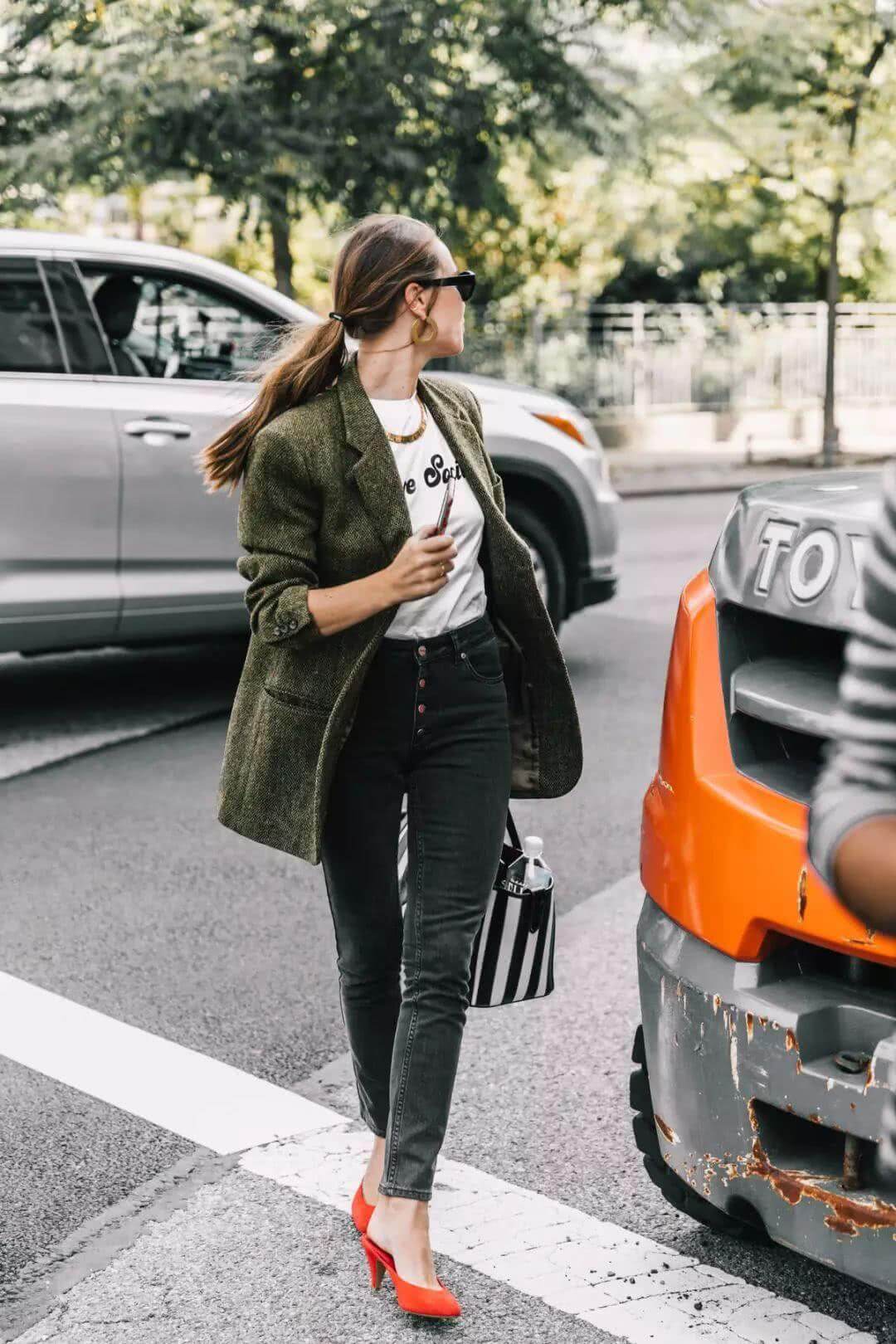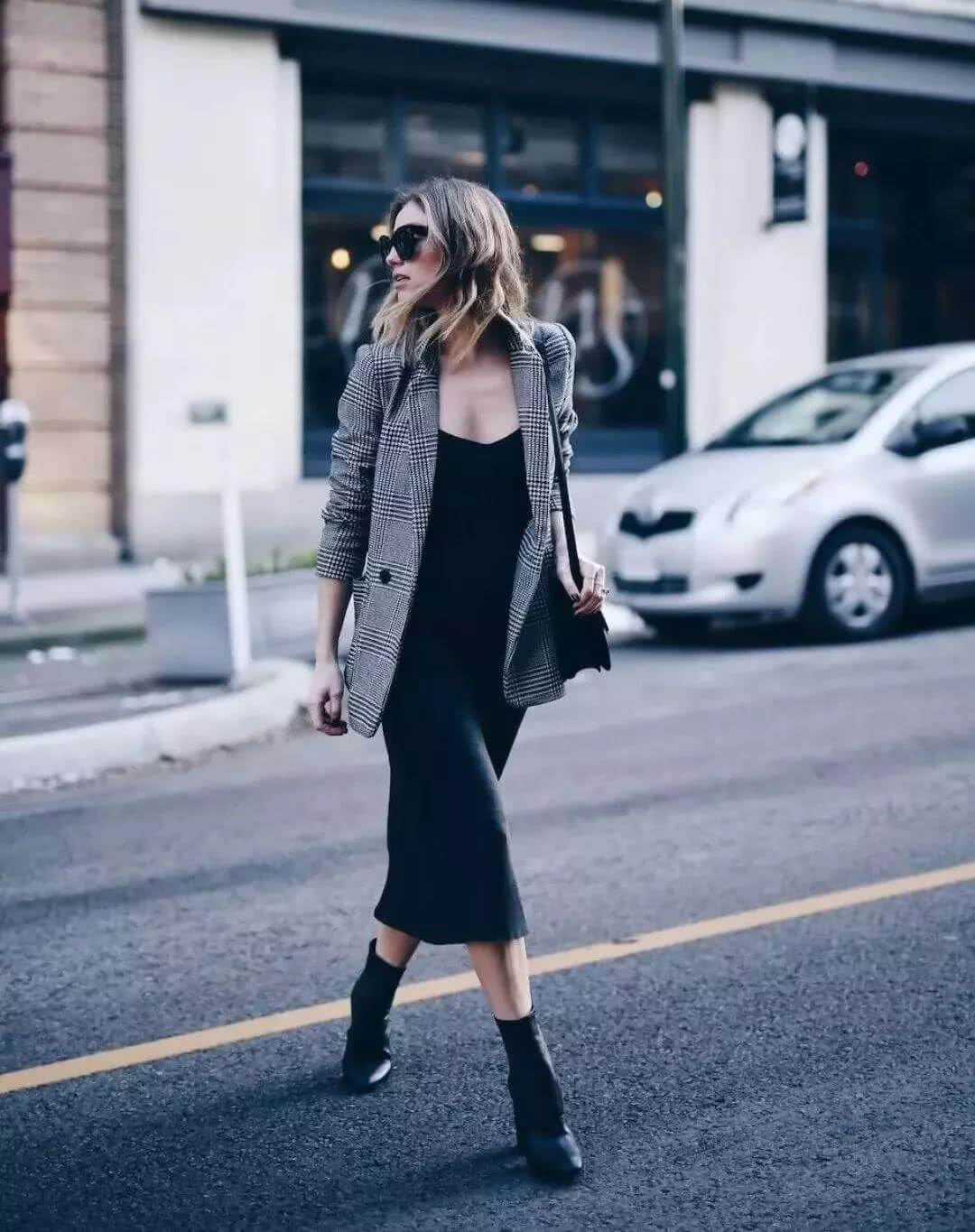 What's wrong with the cold-sleeved sleeves? Then show your cuffs inside.
If you wear a printed shirt or a wave-dot shirt, you must show your sleeves and inadvertently make it fashionable.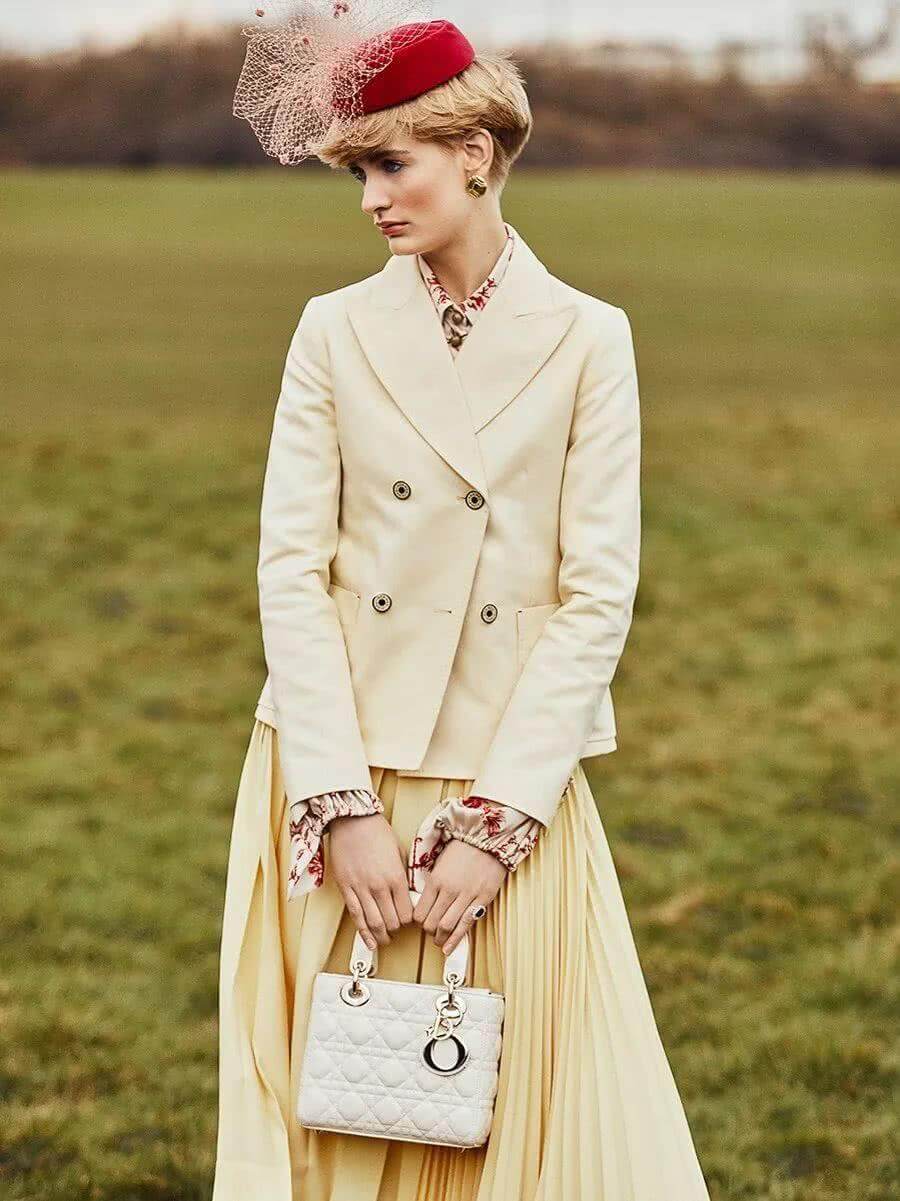 If the lining of the suit jacket itself is stylish and looks good, it should not be concealed. Revealing the inner lining promises a distinctive look.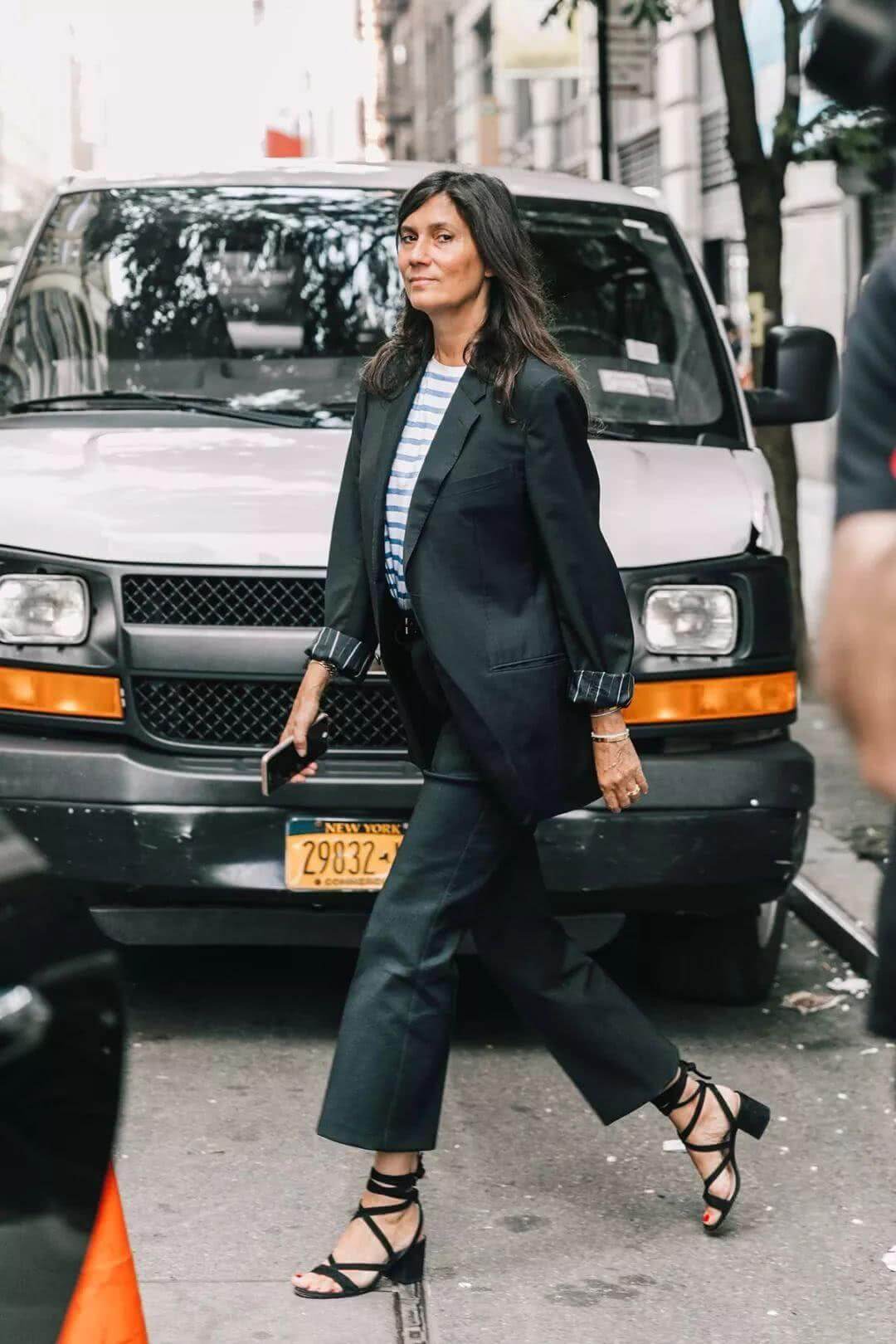 Don't forget that accessories can also add points to the suit. Like this elegant narrow scarf ~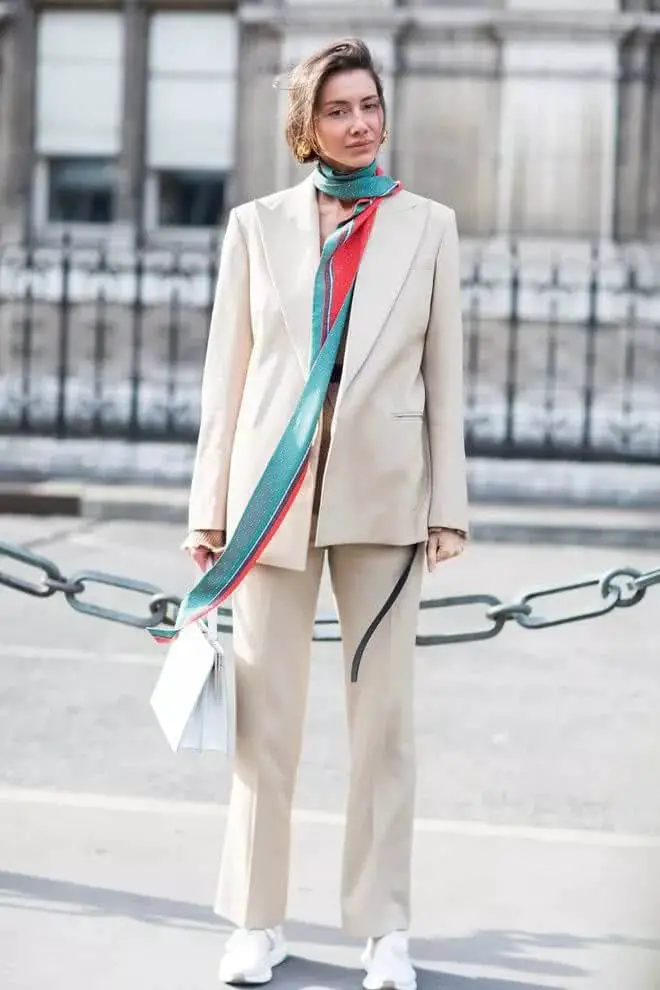 I've written a great deal about the matching of suit jackets. Well, look at your style, are you wearing it perfectly?