When it comes to veil skirts, all the styles are my favorite, not just any single style. I can wear it whole year round with ease. From winter to summer, a fairy skirt can be used in numerous ways. When the weather is cold in winter, a skirt can be pulled off with a leather coat outside. Now that summer is coming, I will pair T-shirts and veil skirts to go out.
Best Ways to Wear Veil Skirts Fashionably
Talking of skirts, veil or fairy skirts are the latest trend to follow. If you ask me, every girl's wardrobe should have a veil skirt. You must have noticed that this have become a sassy and hot trend this year. Especially Dior has introduced amazing veil styles. Celebs too love to wear them~ ▼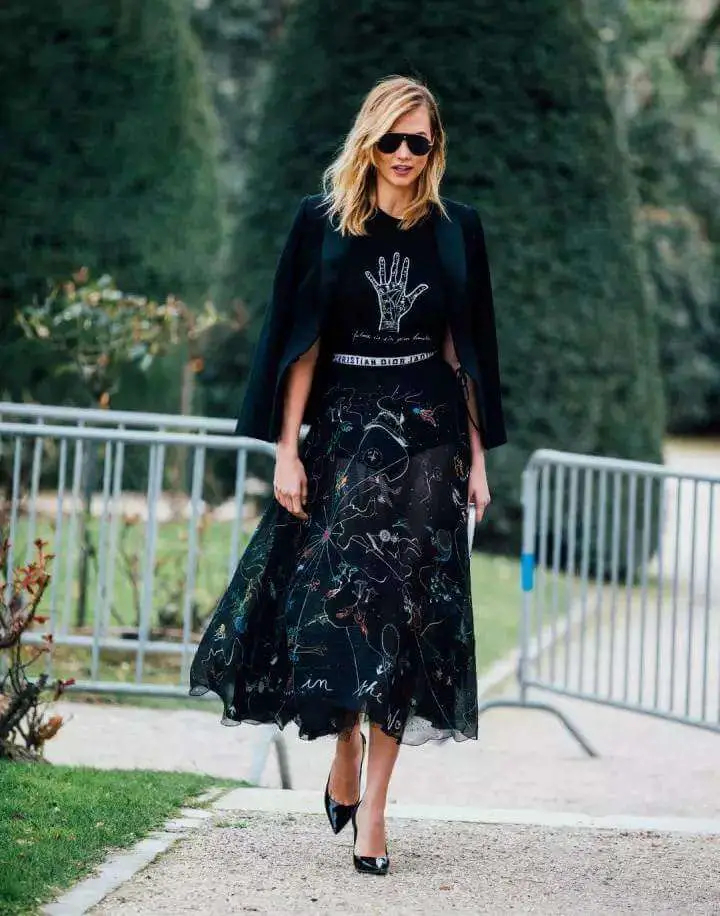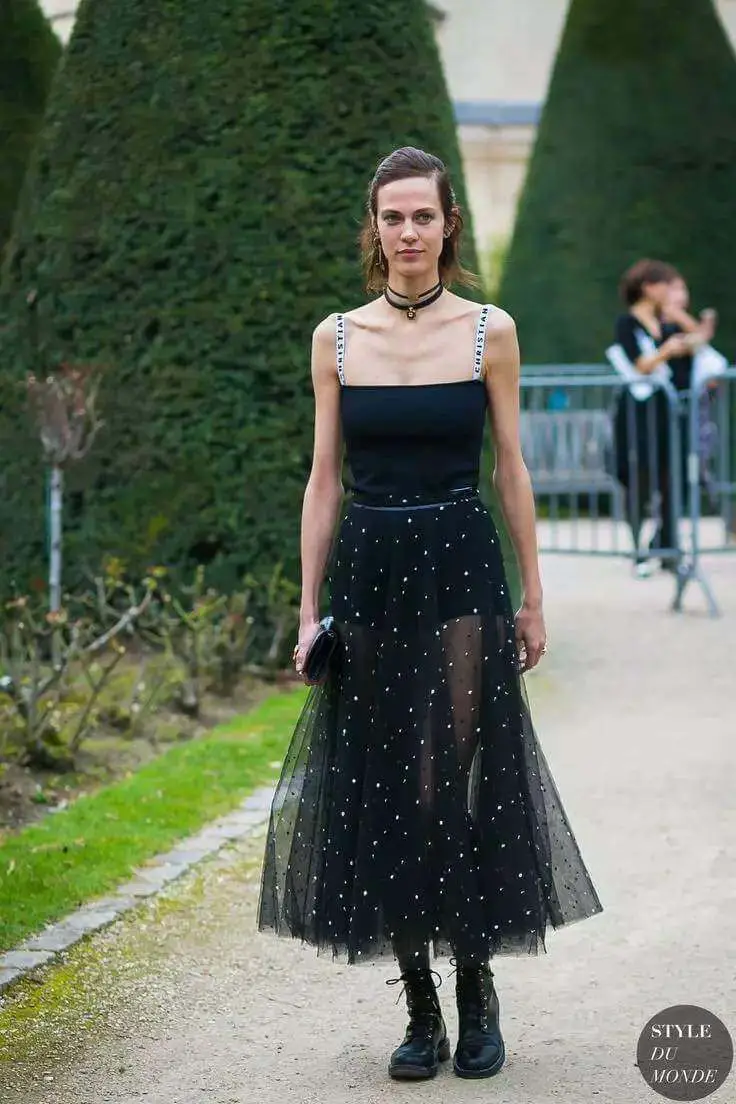 Aaron Yupel also flaunted this style and she is still shining in her 60s. ▼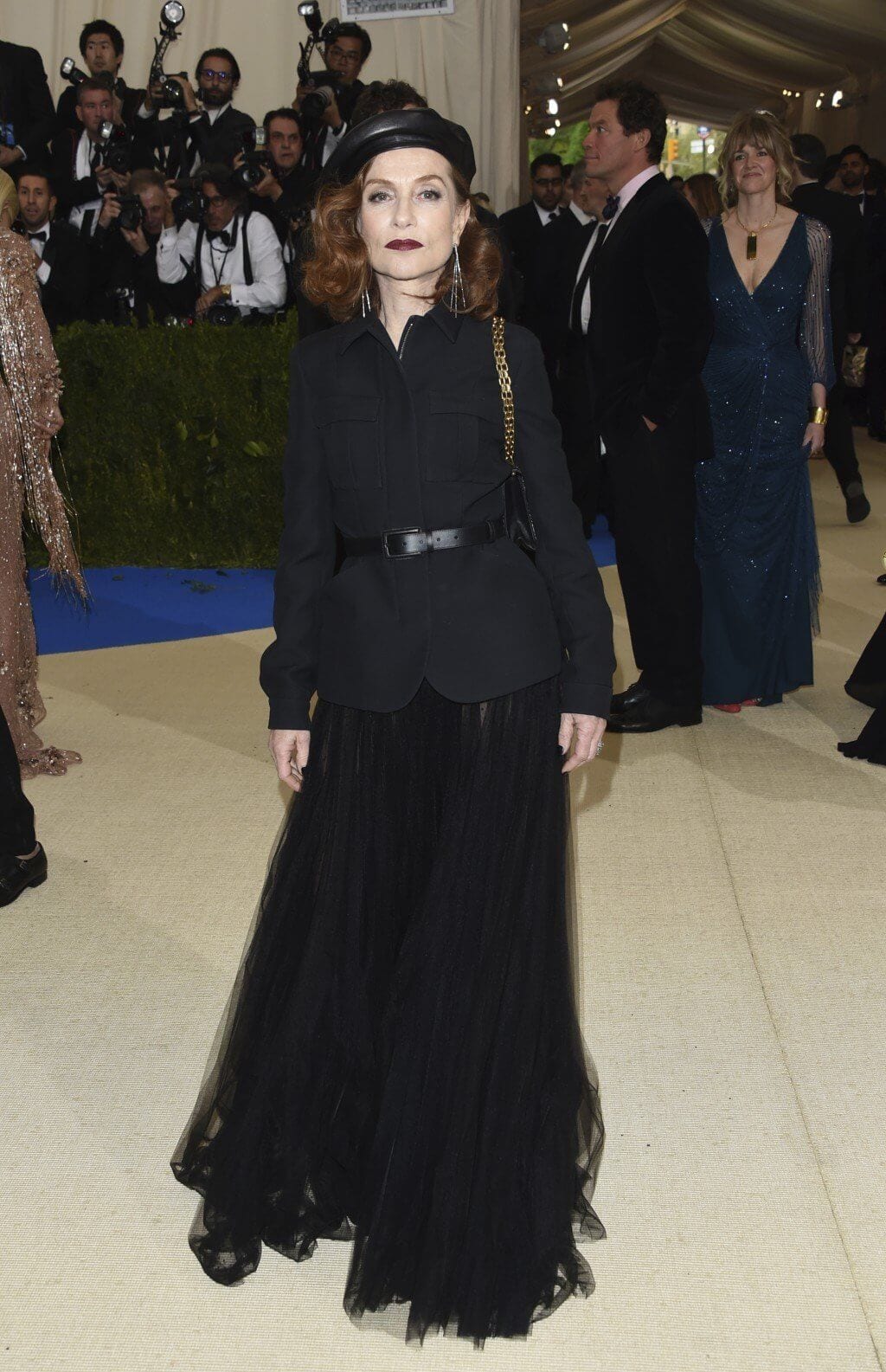 The new season of Dior 2017 autumn and winter series also produced a lot of blue and beautiful styles. ▼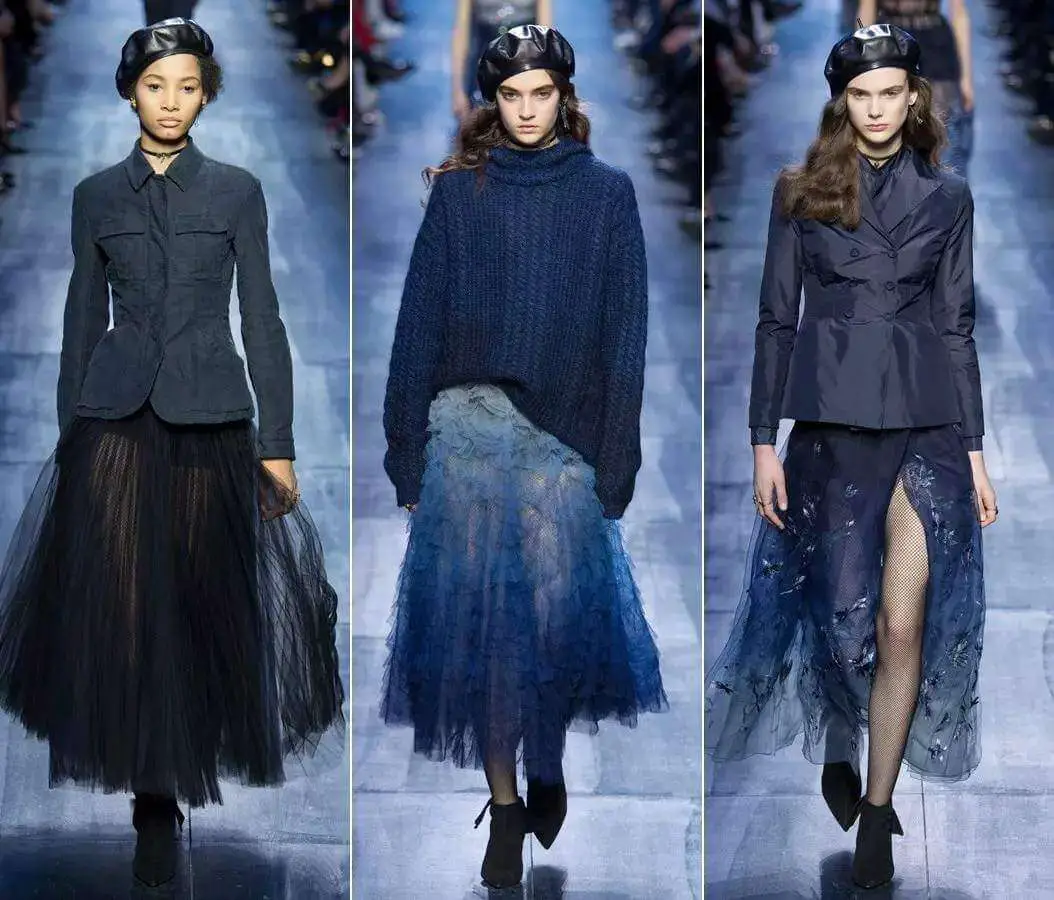 Ziyi recently walked in a white embroidered veil at the Shanghai Film Festival, which looked elegant and gorgeous. ▼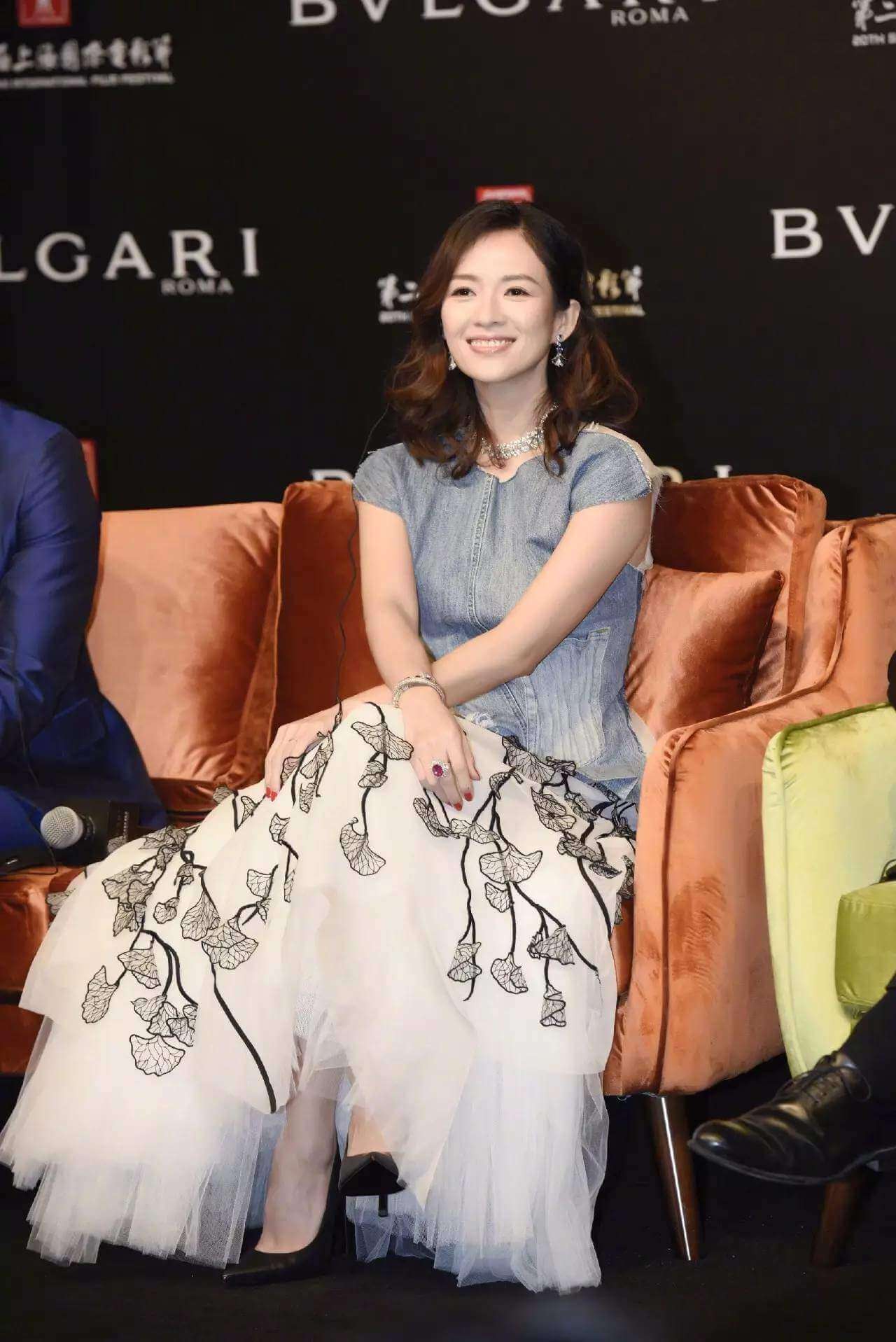 A few years ago, Chloe's polka dot veil skirt was quite hot. Olivia, Daisy Ridley, and Zendaya Coleman all wore the style elegantly. ▼
Speaking of this, many people may think that we are not stars and do not need to wear such outfits and participate in many grand activities. Is it really necessary to buy a veil gown? Moreover, the style of the skirt is a bit revealing and girly, is it really suitable for you?
For grand occasions, yes!
I still remember wearing this style at a wedding photo event. Many girls chose to take their own travel photos in a romantically styled veil skirt. The wedding photos event produced a number of unique photographs. ▼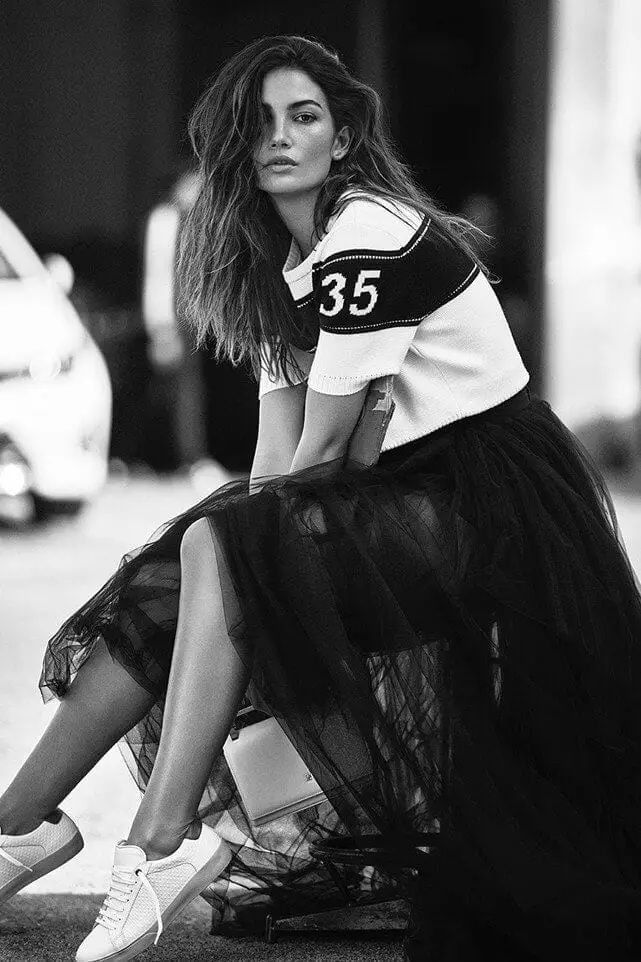 When Olivia Palermo was married, she chose Carolina Herrera's lighter, veiled gown, and the front opening was pretty chic. ▼
Check out this classic style, a thin cashmere sweater matches great with a white sheer dress. ▼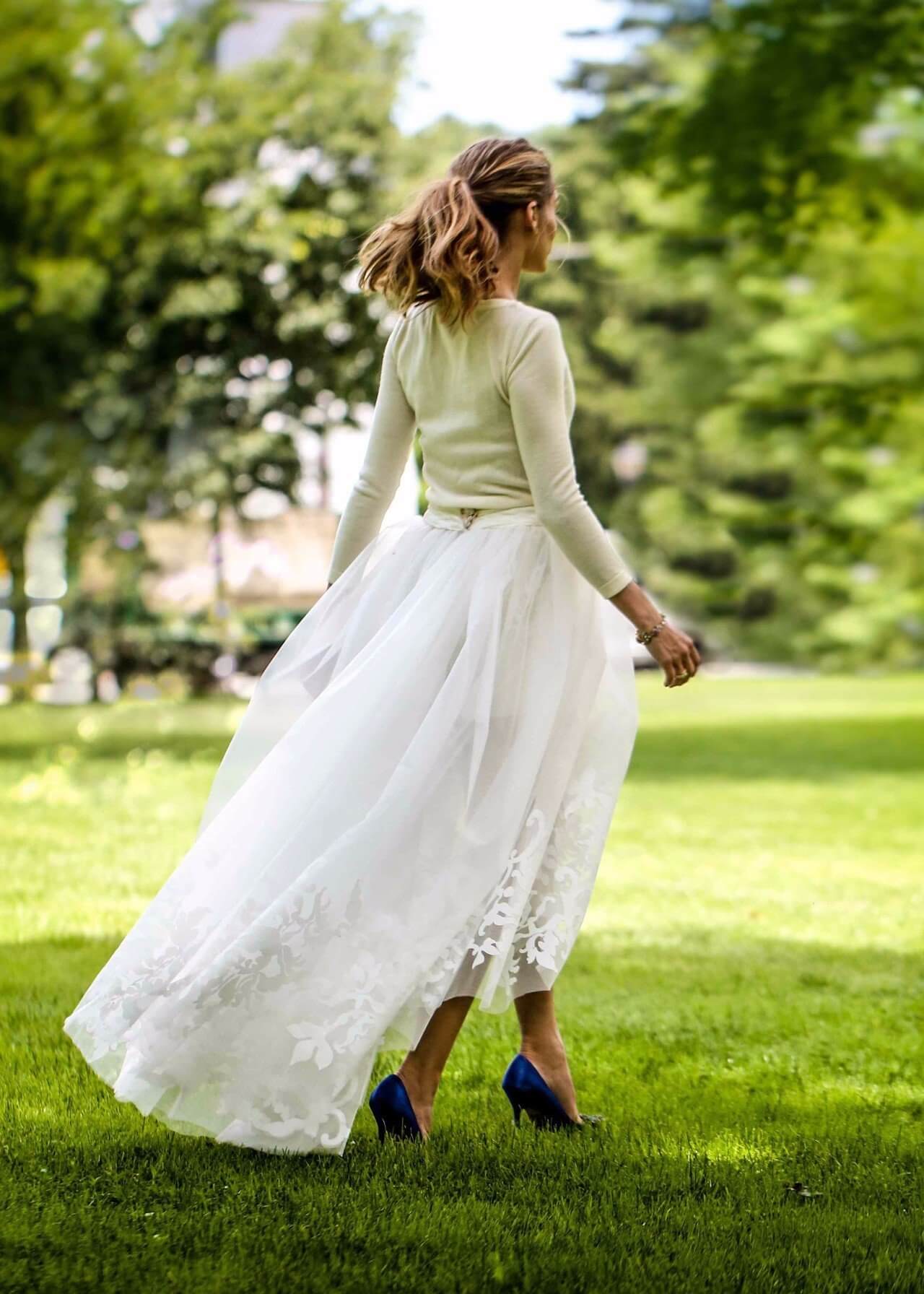 As I said before, each person's wardrobe needs a "special staple" that is full of style for special events. If you don't want to spend a limited budget on an expensive evening dress that you can only wear once, consider starting with a sheer skirt.
In addition to sweaters like Olivia, you can also upgrade your look with feminine flavors like lace pieces. The skirt does not have to be white, even black seems appealing to eyes. ▼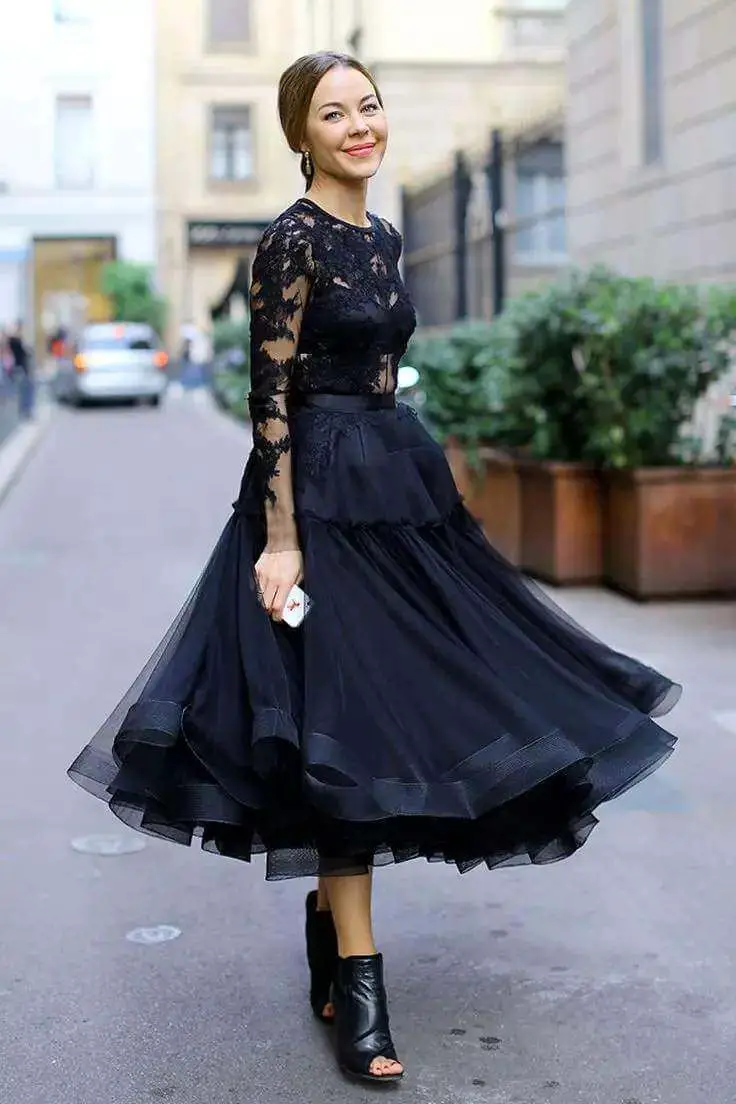 In "Sex and the City," Carrie wore a mint green dress in the scene where she and her beloved laughed sweetly. ▼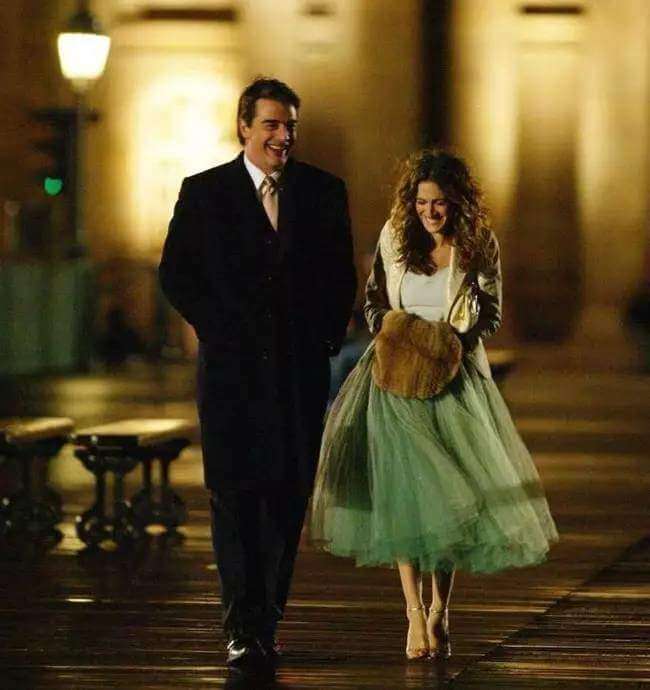 Frequently, there are readers who ask me about how to wear a veil style outfit in someone else's wedding. Sarong is a good choice. ▼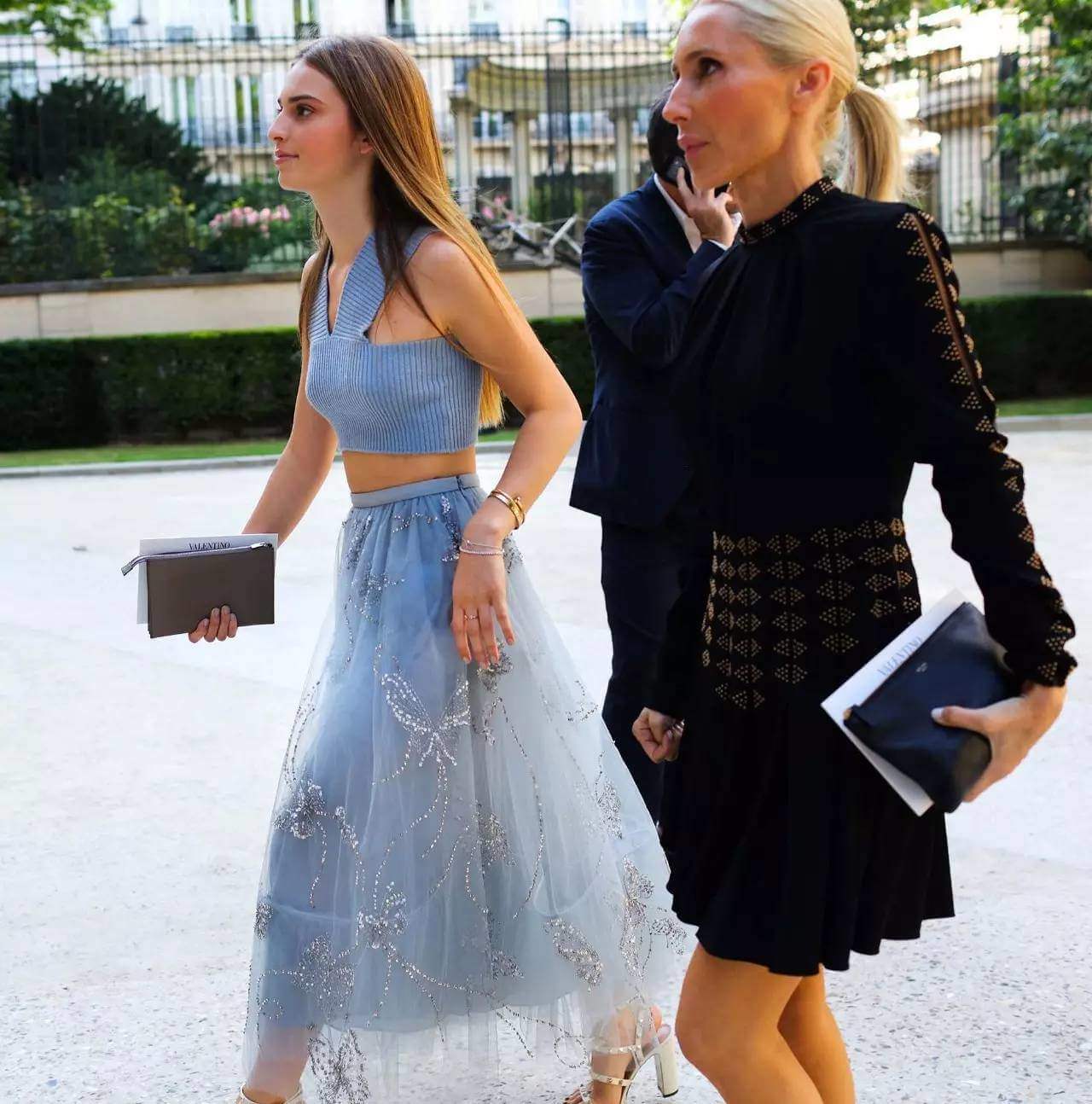 The principle of dressing for a wedding ceremony is very simple. We can neither grab the limelight of the bride nor should we wear something that completely submerges us in the crowd.
Half-length veil skirt looks grand just the way bridesmaids wear it. ▼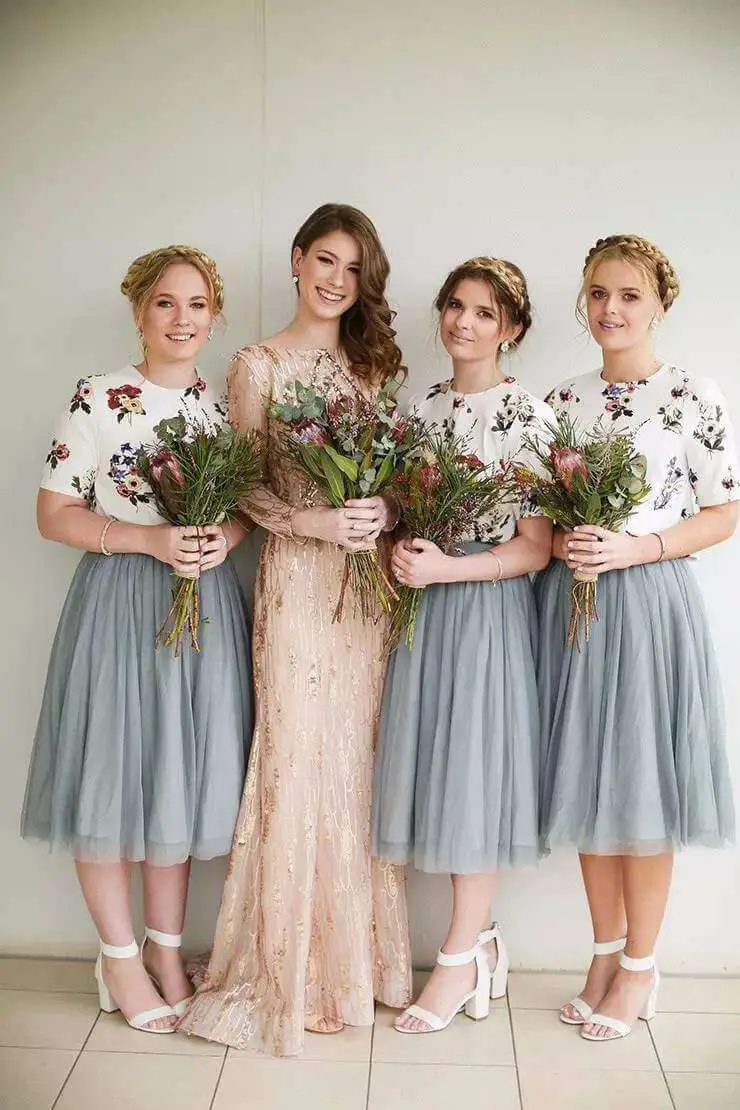 For fashion accessories, remember to wear high heels. Detail picture shows fashion blogger Hallie. ▼
Adding a chain bag helps accentuating a formal look. ~ ▼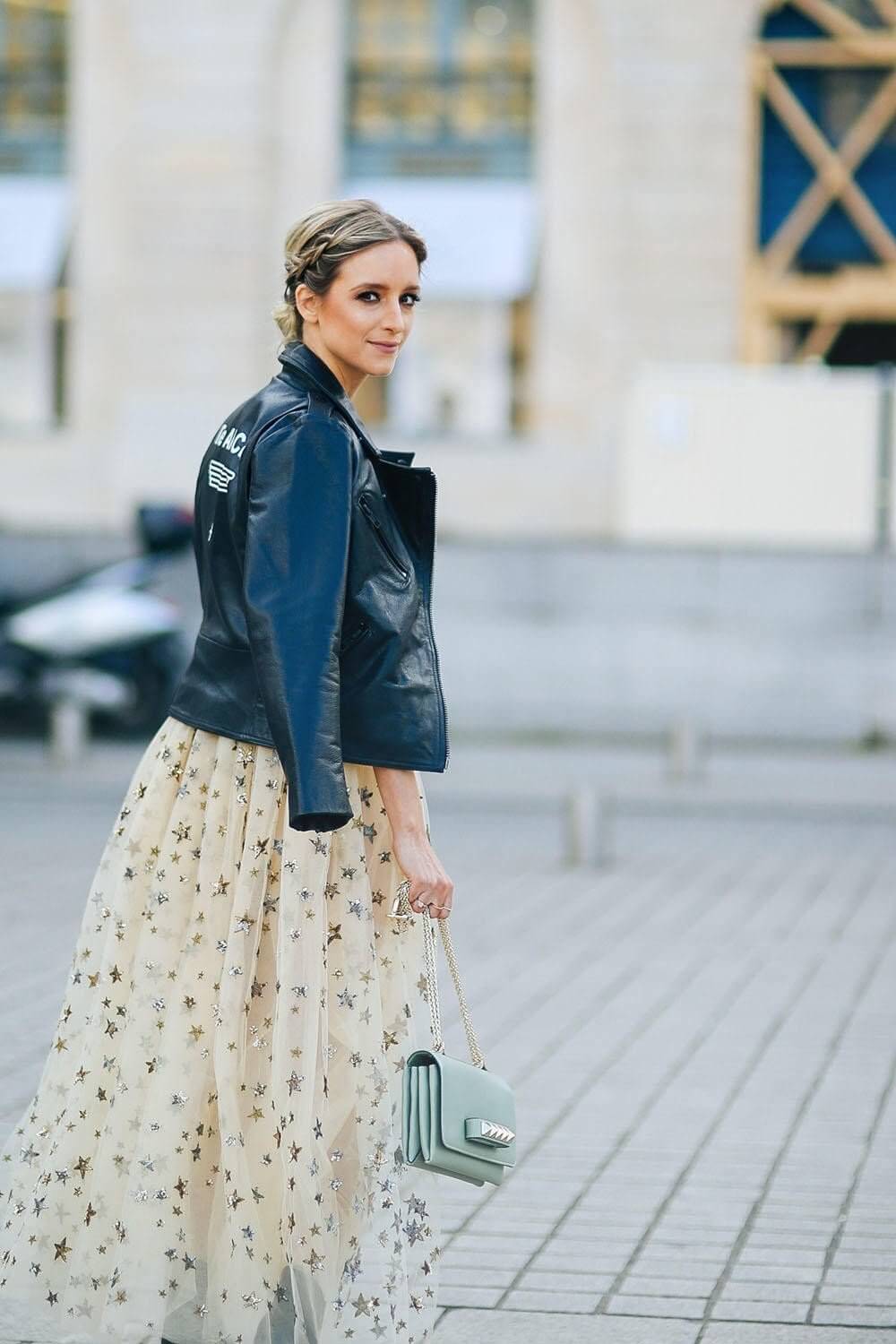 Aimee Song's this dress is also going to influence other people's wedding style ah. ▼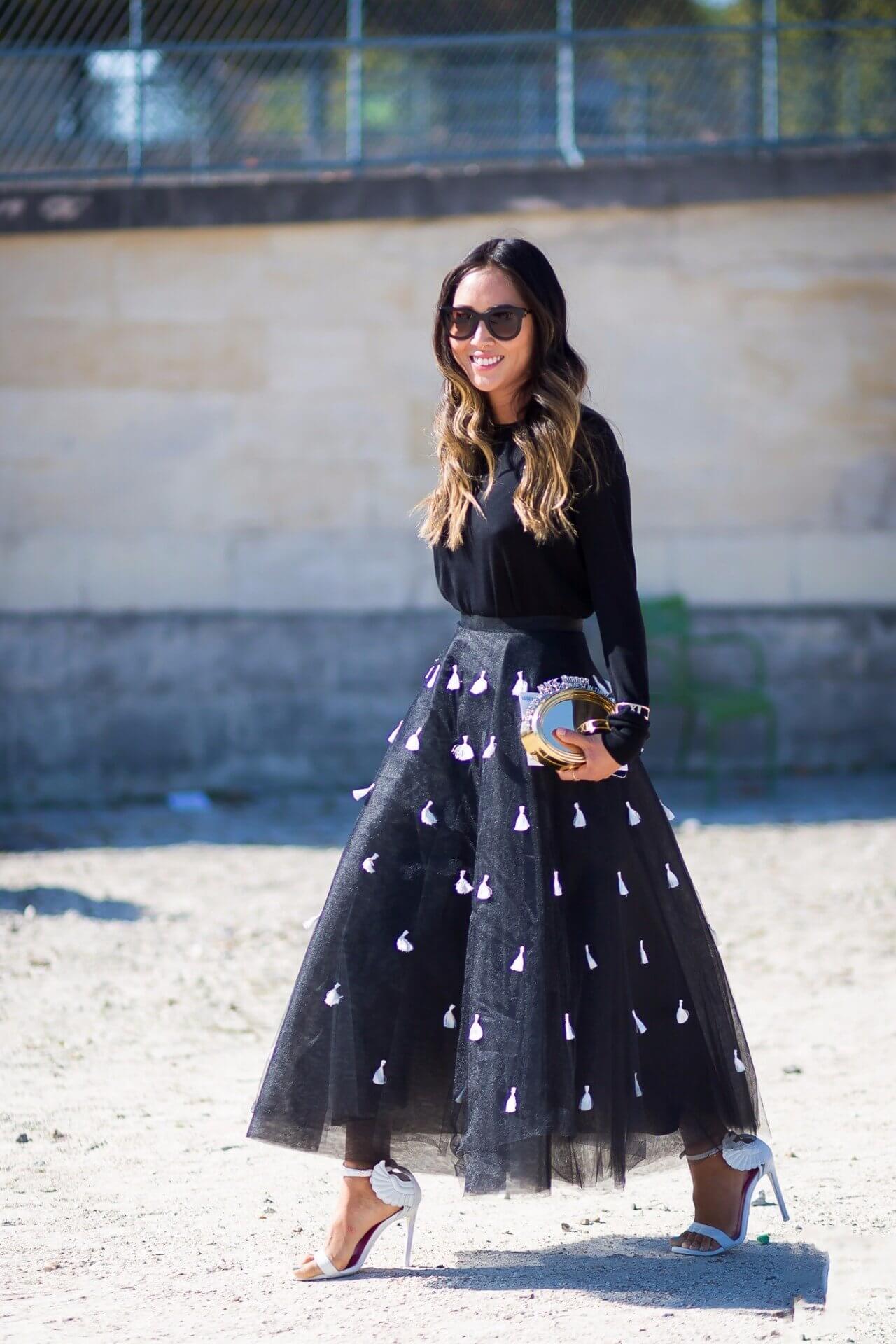 Pink with gray is elegant. ▼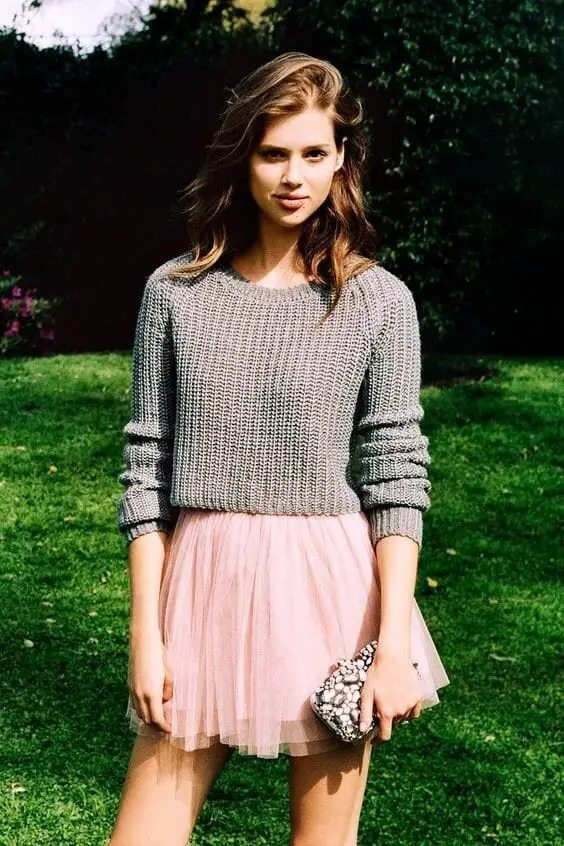 Gray with blue is also very special. ▼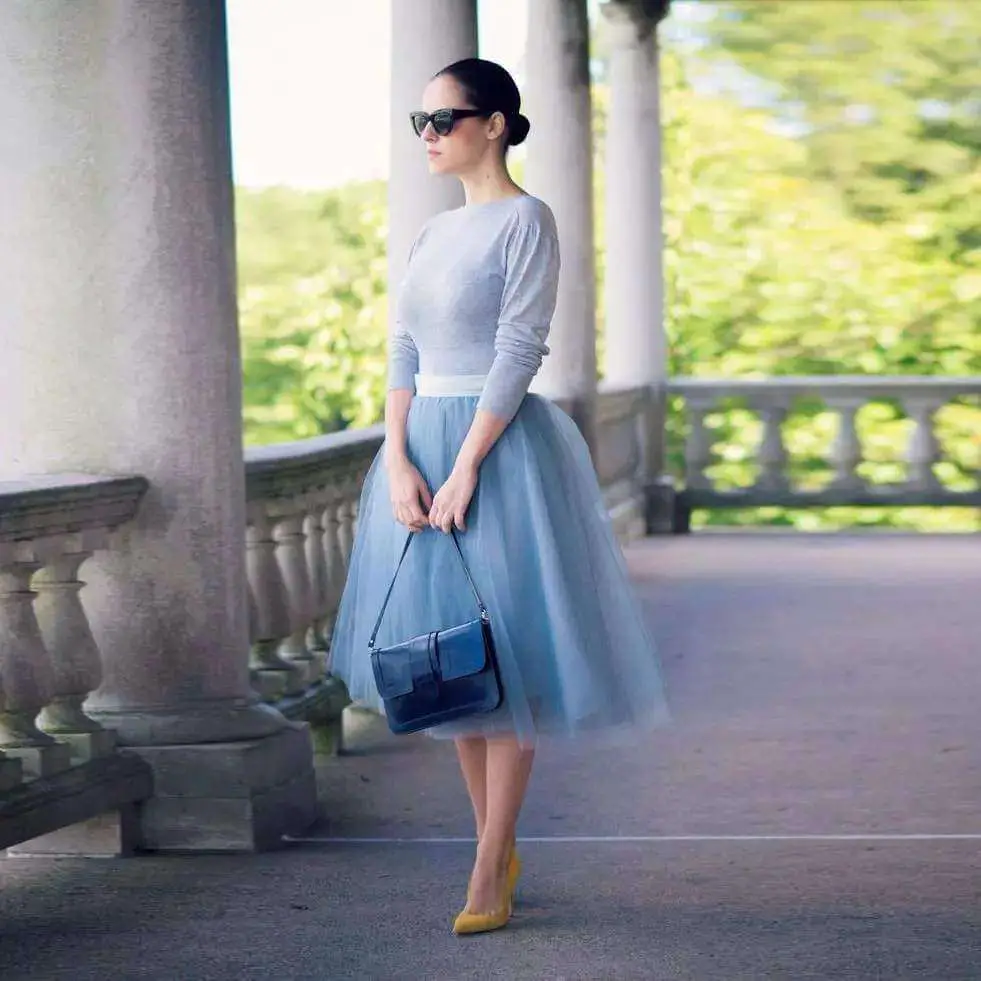 In addition to attending the wedding, there are occasions where you need to travel especially for the purpose of work—try a veil skirt. If you are going to stay indoors, you can wear it as a suit (paired with jacket), both formal and stylish. ▼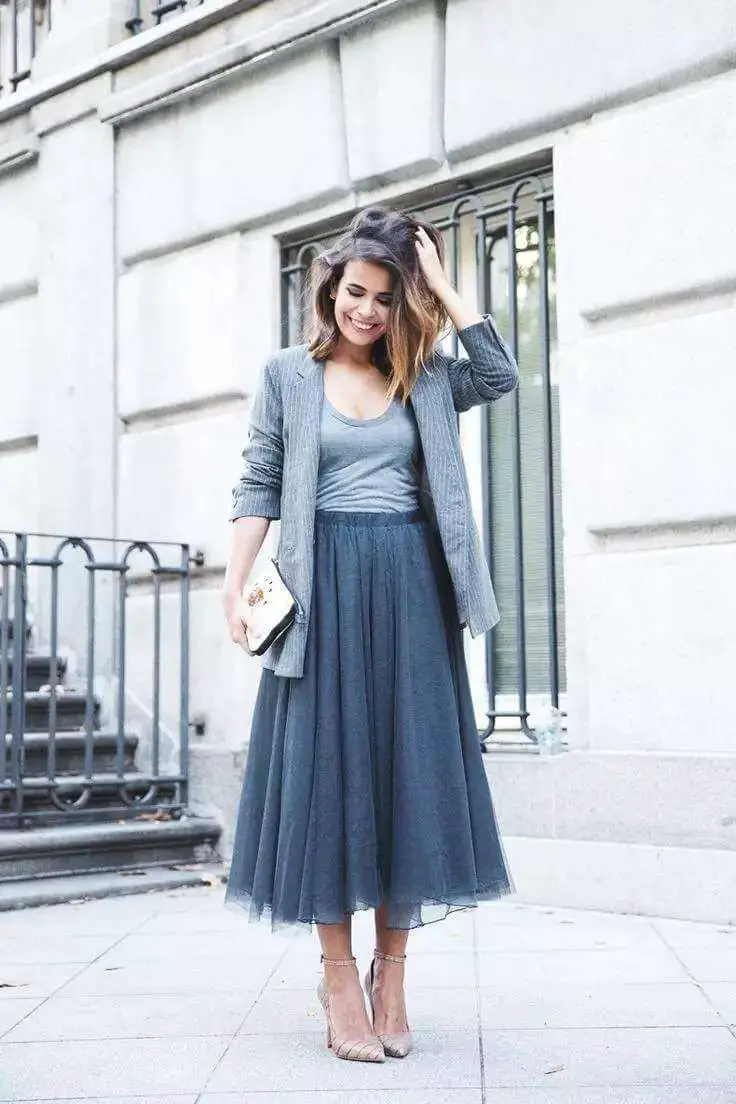 Veil skirt in black can also be tried as an office attire—at least for the official occasions that are special. ▼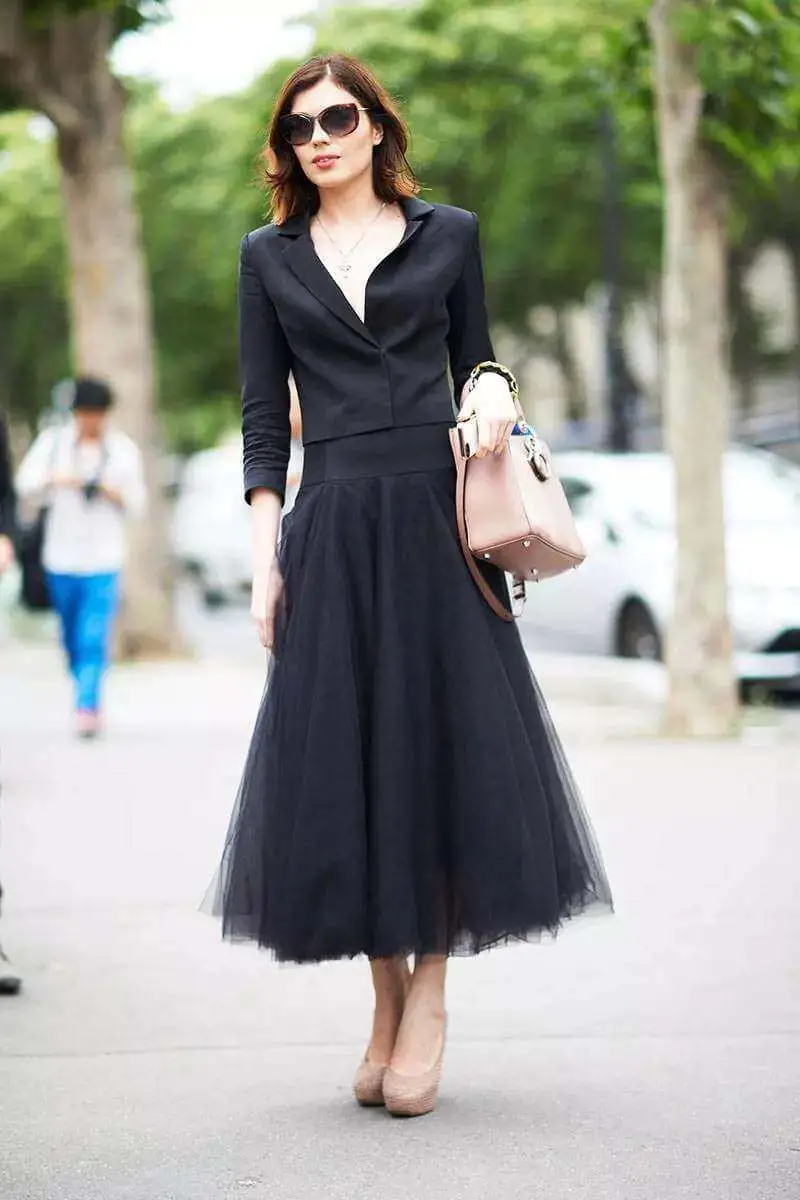 For casual occasions, mix and match is more fashionable
Speaking of the skirt, how can we forget the classic shape of SJP? When she filmed "Sex and the City," she and the producer walked through a special store and accidentally liked a white dress. It took only 5 dollars to get it. She fought with the producer to wear this skirt to the mirror. Then she finally dressed up as one of Carrie's iconic shapes.
It's a happy moment to put on your favorite clothes! ▼
Do not think that the veil skirt is only suitable for formal occasions, with a simple vest as top, you can be the most fashionable fairy on the street! ▼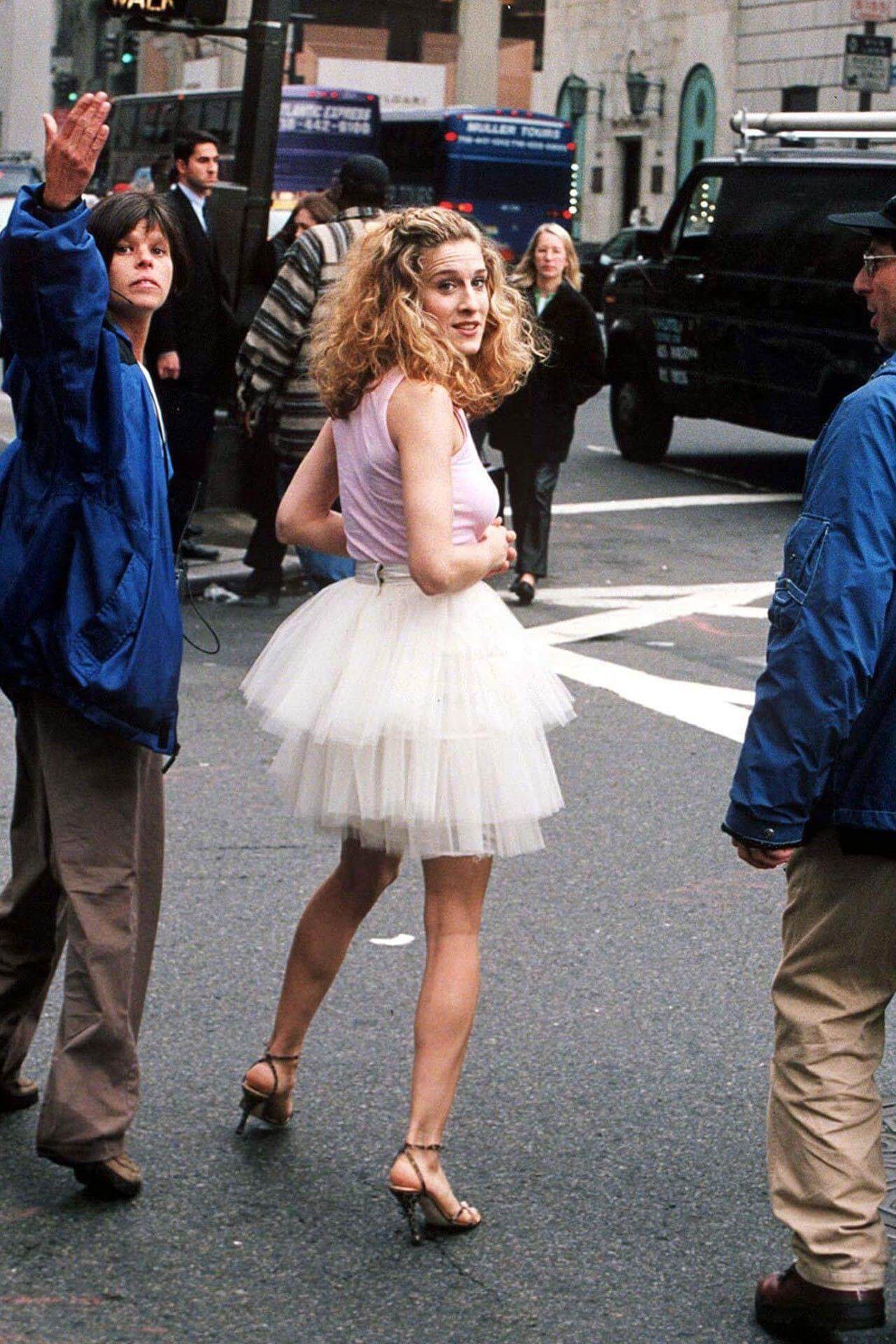 In summer, just go with a simple T-shirt. ▼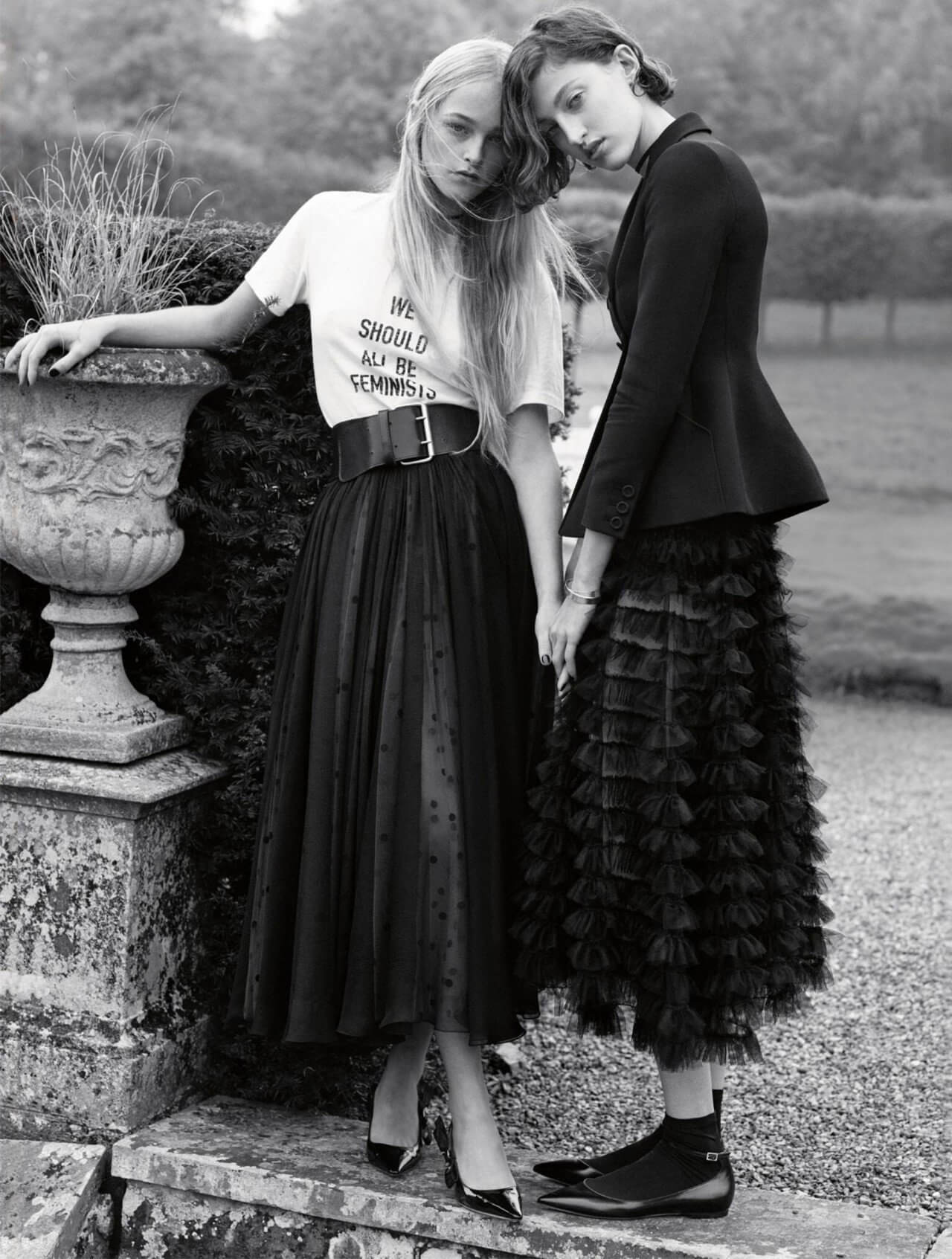 The basic white shirt with a yarn skirt is also good. White is very refreshing when paired with a straw hat. ▼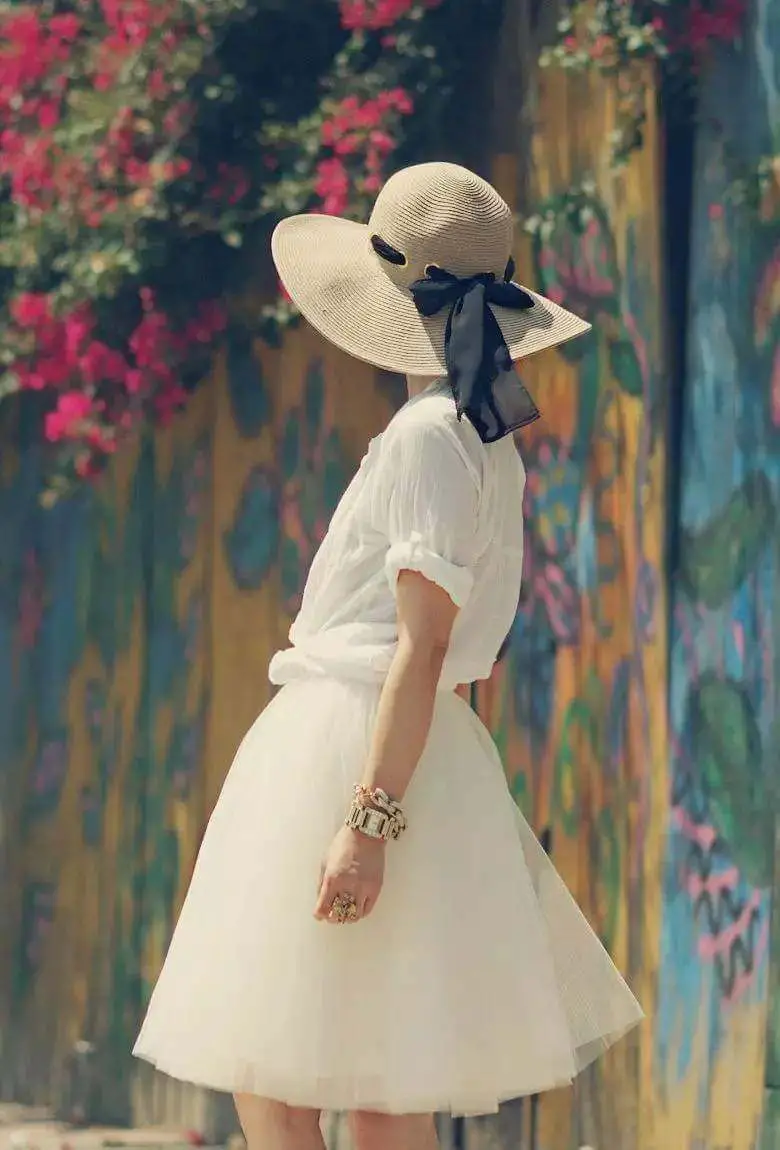 White yarn skirts can also be worn with blue shirts to create the most refreshing blue and white combo in summer. ▼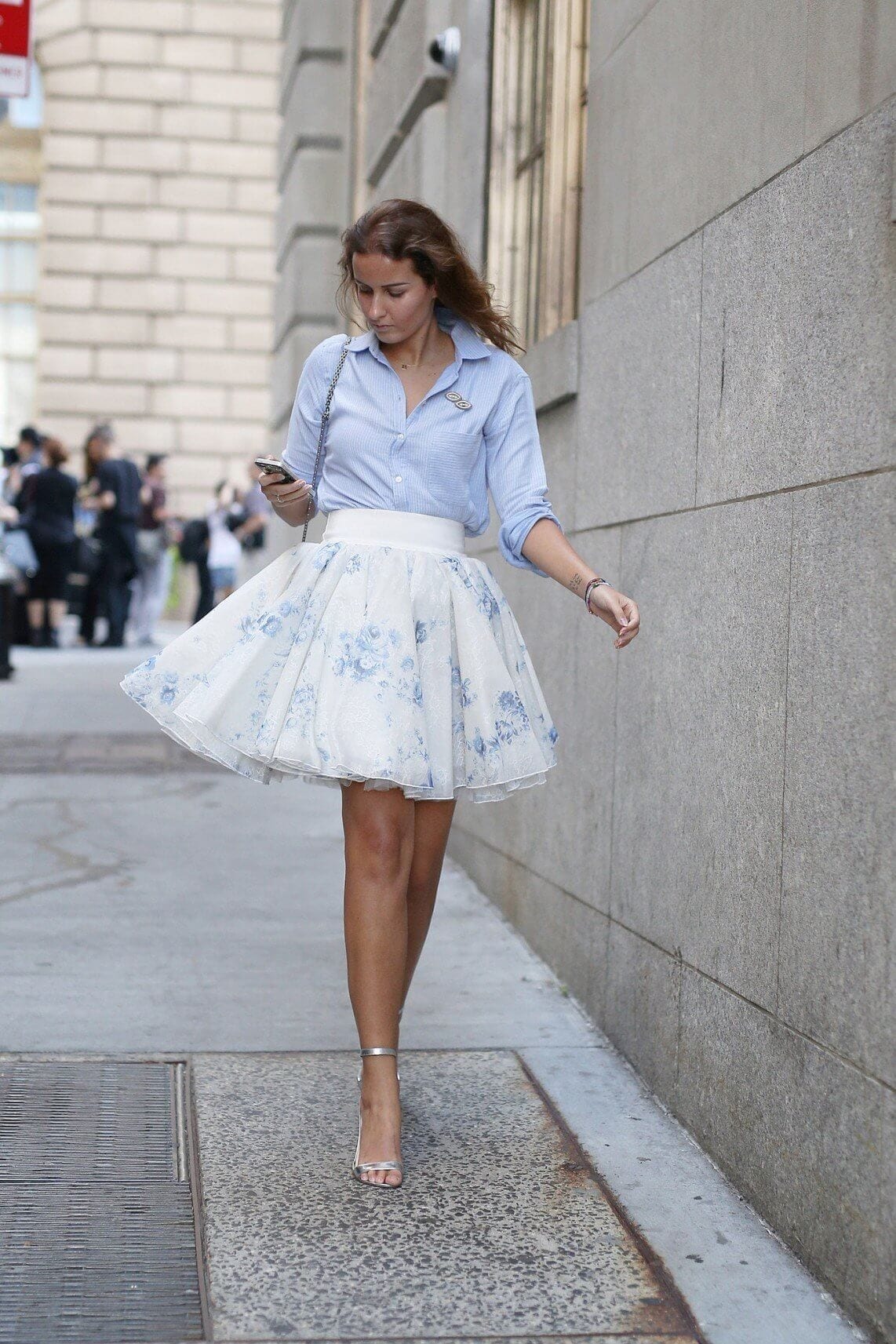 Wear this style over a skinny vest to create a curvaceous beauty. ▼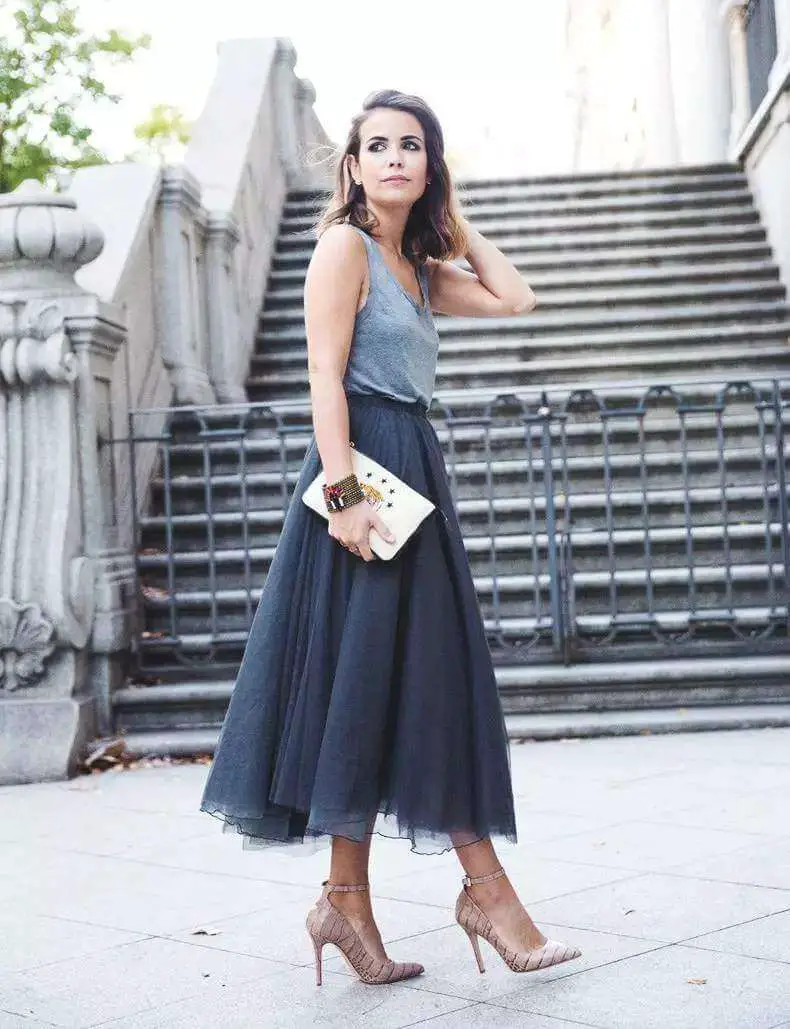 Striped shirts and white gauze skirts are also a common combination, sweet but not body hugging. ~ ▼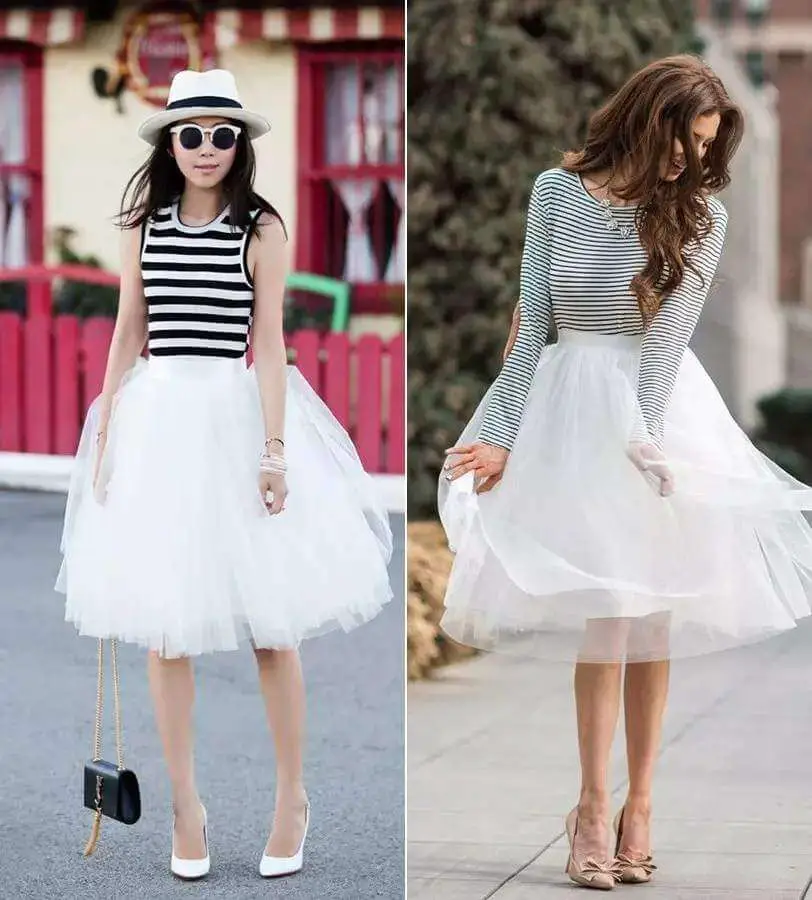 Wendy, the blogger also likes to wear it. ▼
Striped tee with white dress looks adorable. Pairing it with a pair of flat shoes gives it a casual appeal. ▼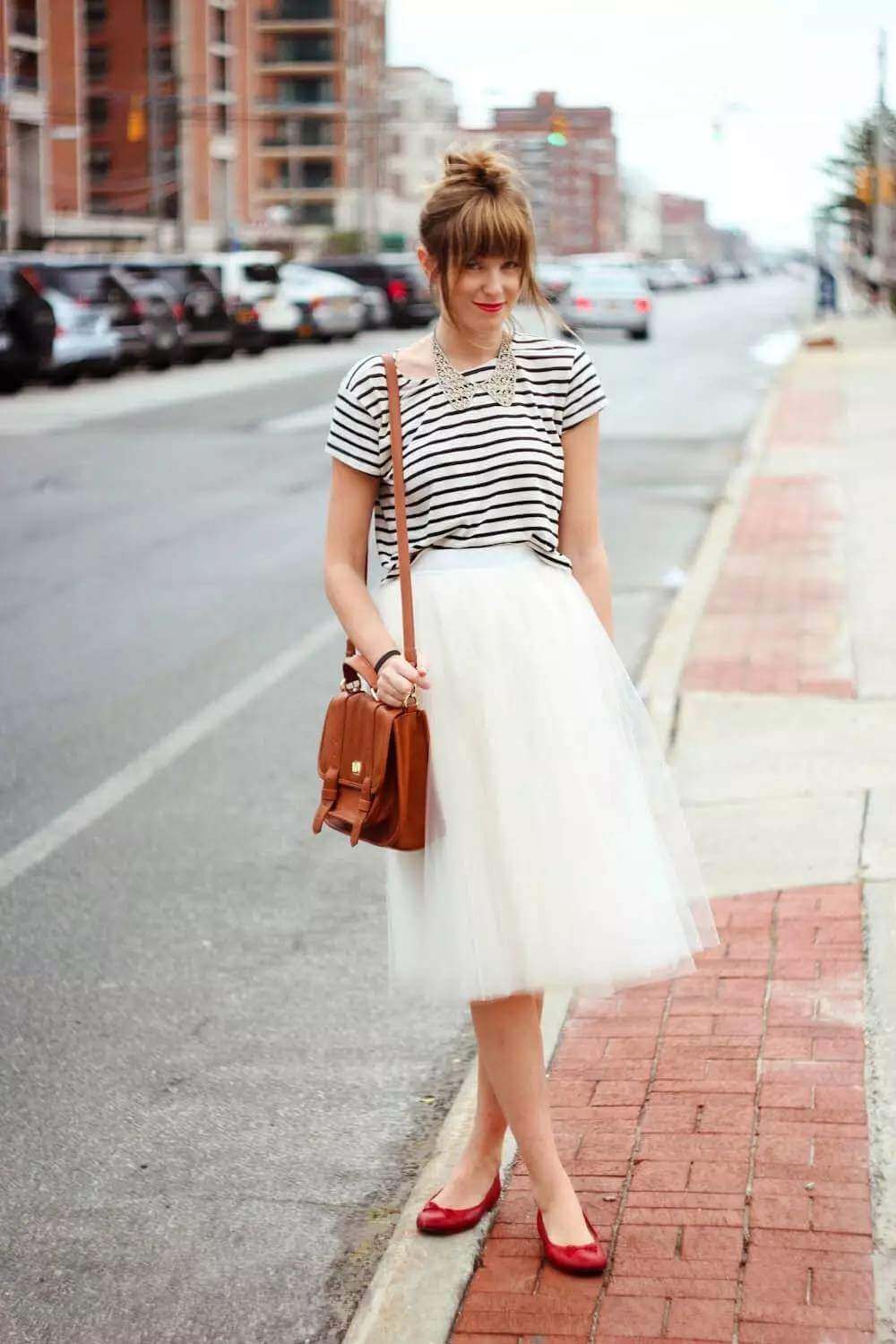 Some small halter tops can also be fitted with a veil skirt, just replace the ballet shoes to get a finer look.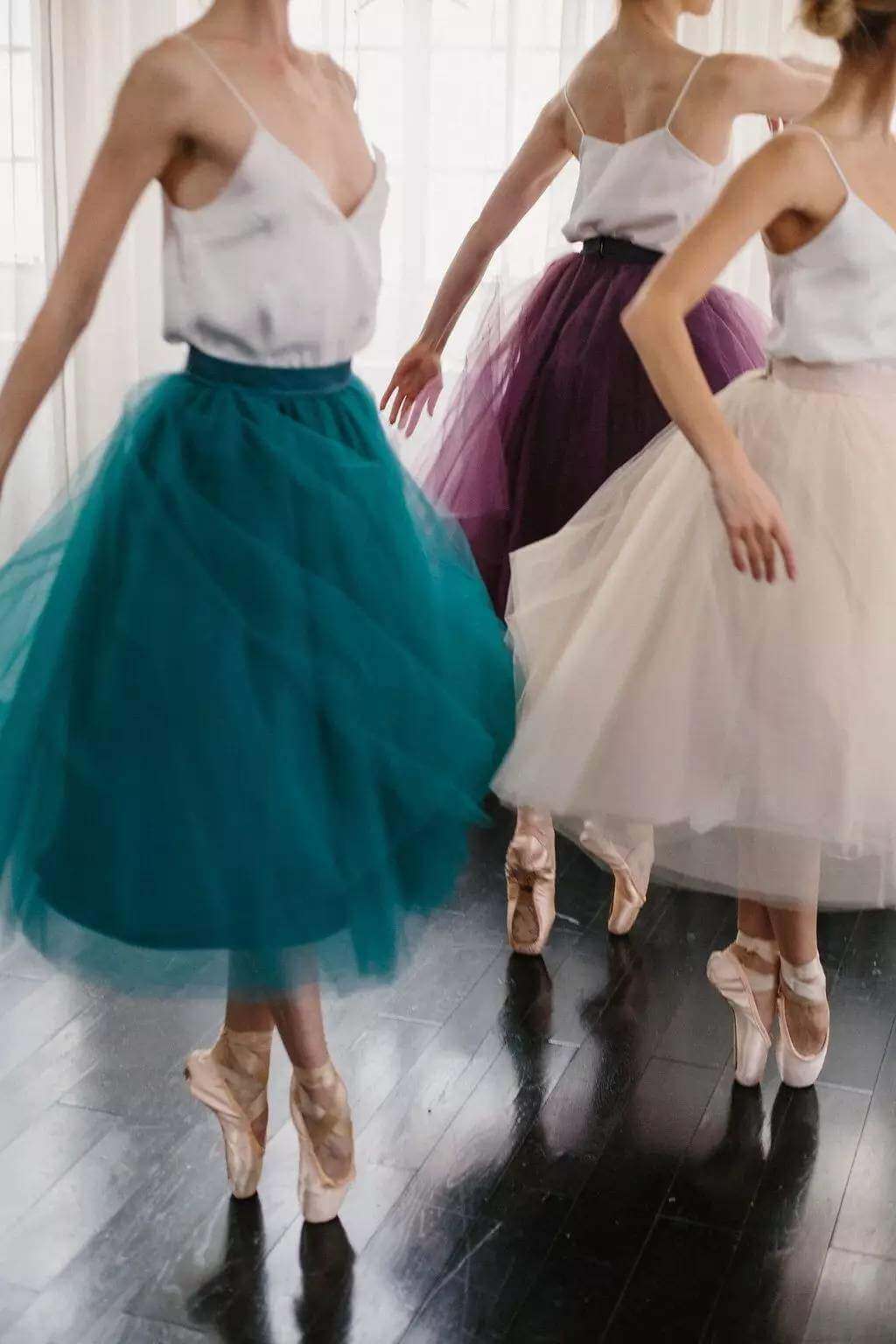 Don't want to look like a fairy? A veil can give a handsome look.
The questions that are easily encountered, when writing about this single item include: ×× looks too young/revealing/cool and not suitable for me.
For example, many people think that a veil is a fairy style. But in fact, the style depends on you. If you have the skill to change it, it can be looked gorgeously handsome.
The combination of a veil and a denim shirt is classic, and girls of all ages can wear it. ▼
Tooling shirt with green yarn skirt is also very special, it gives a gorgeous glow to delicate girls. ▼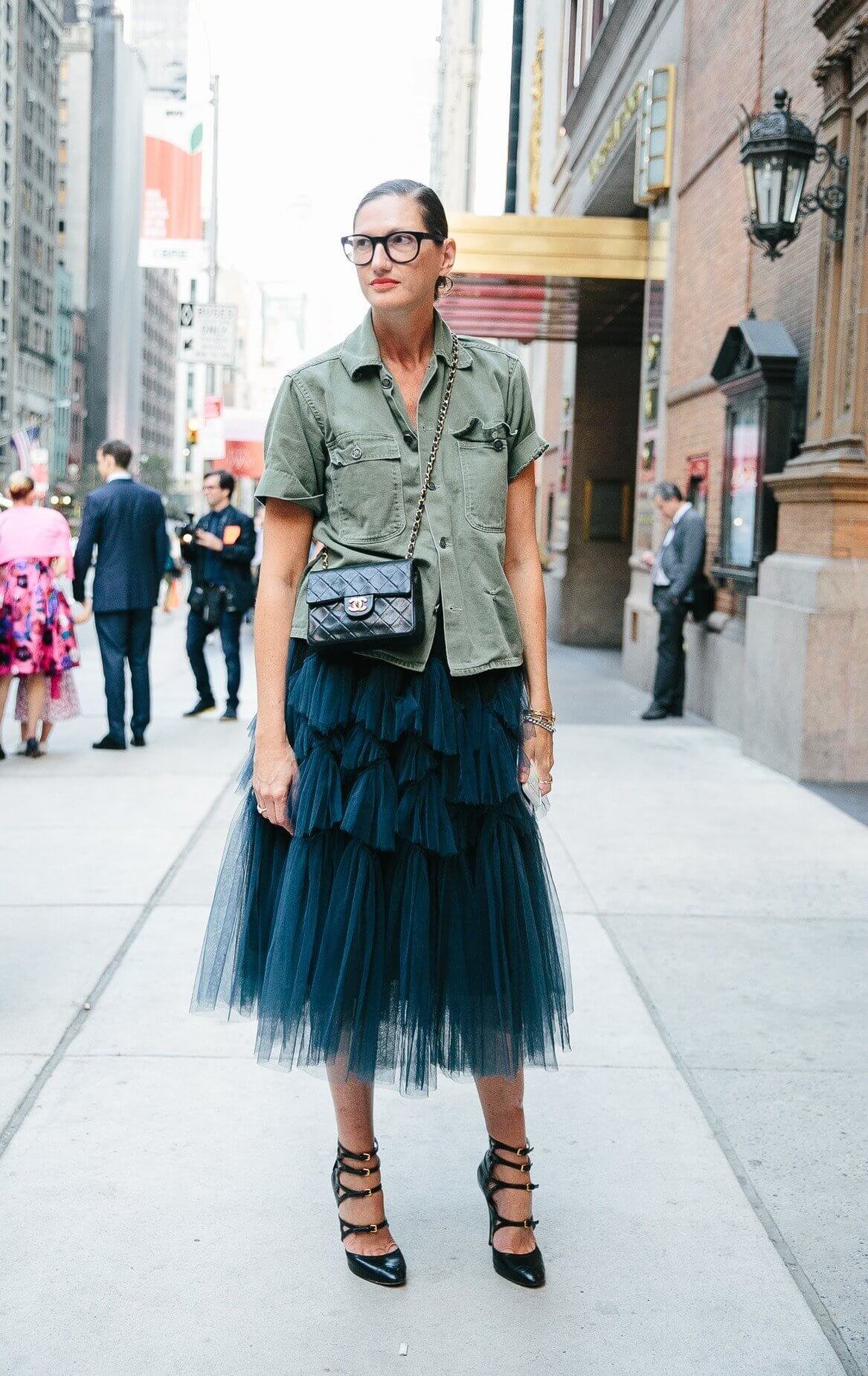 You can also try a veil with sneakers, the combo of romantic style and sports style brings a crisp look. ▼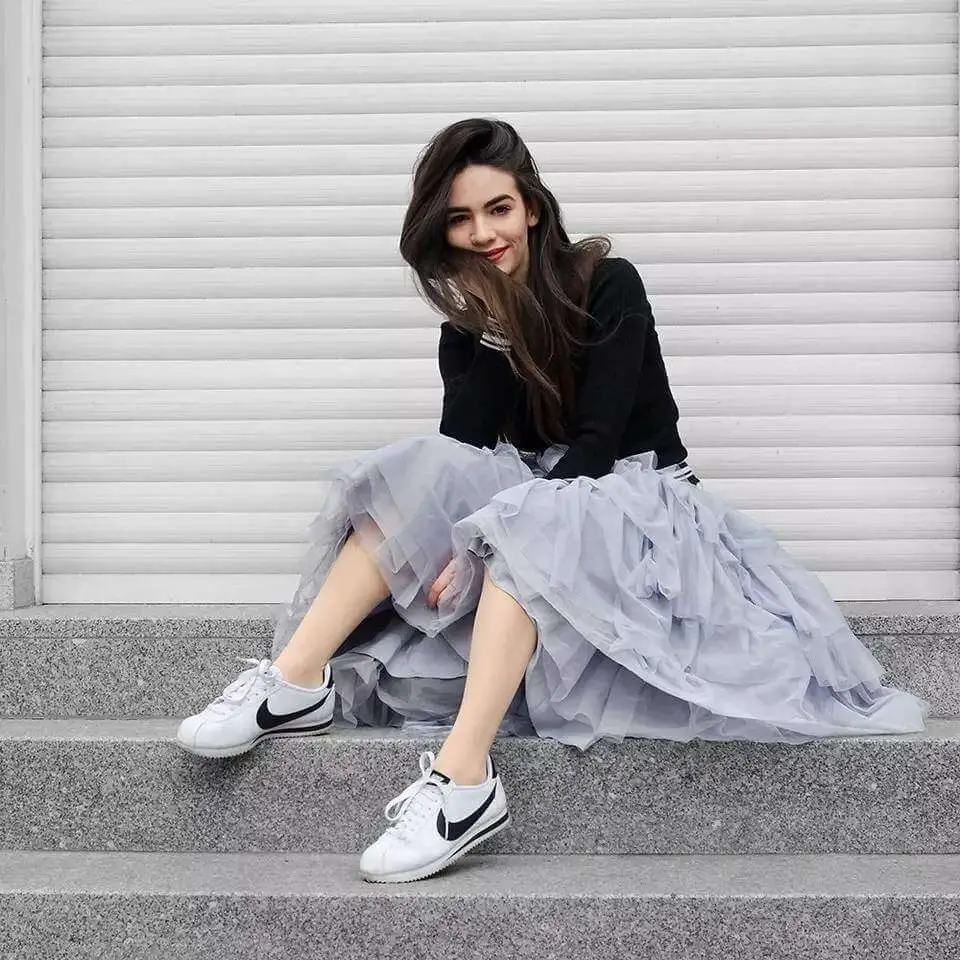 Flat and comfy white shoes or sneakers too add a sporty appeal.▼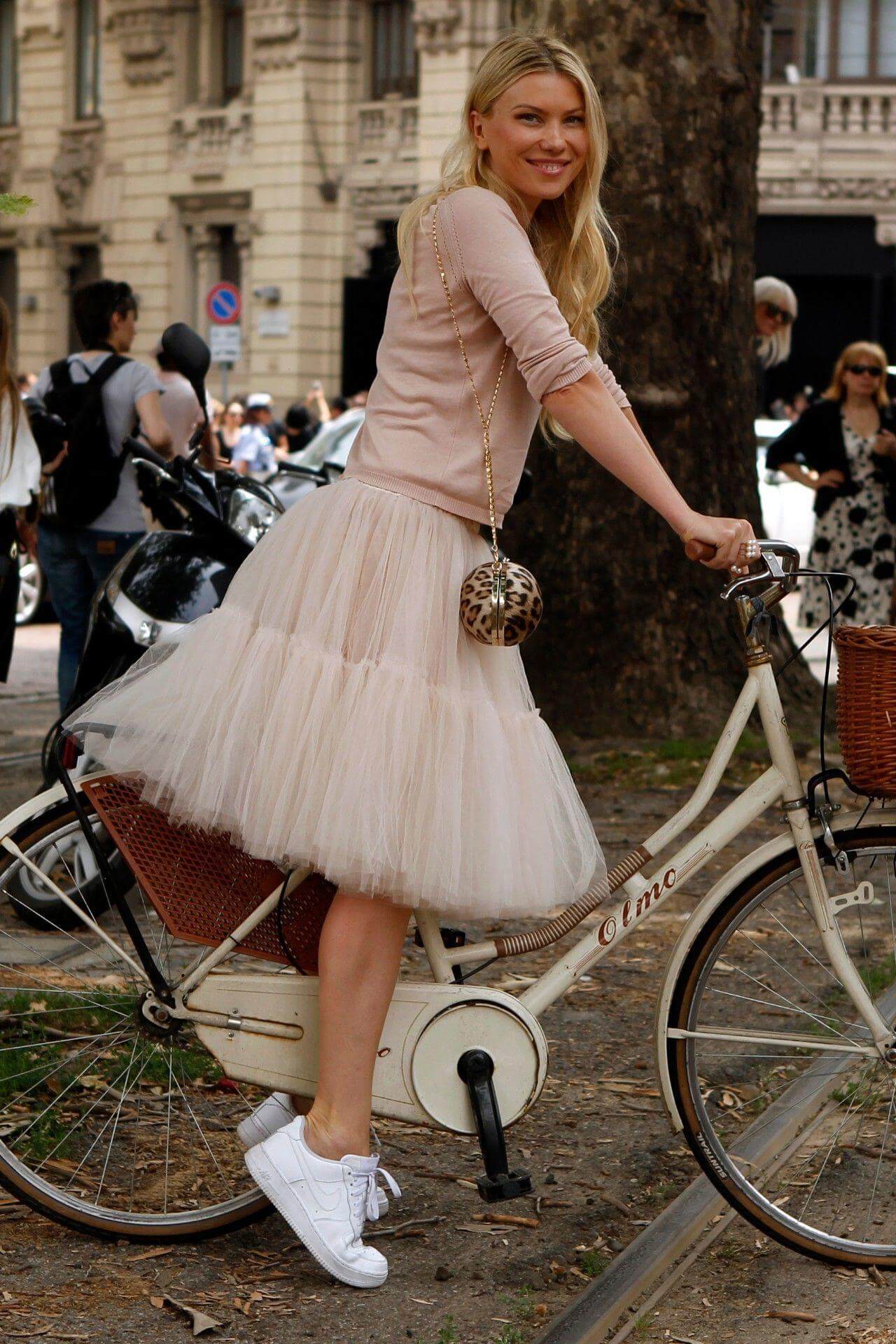 There are also many people who will use canvas skirts with canvas shoes. Wearing a bit sheer detailing on the hemline can show off some legs (looks good). ▼
If you want to be more creative, you can also try this year's popular dress jeans. Thin and light skirts do not look bloated over jeans. ▼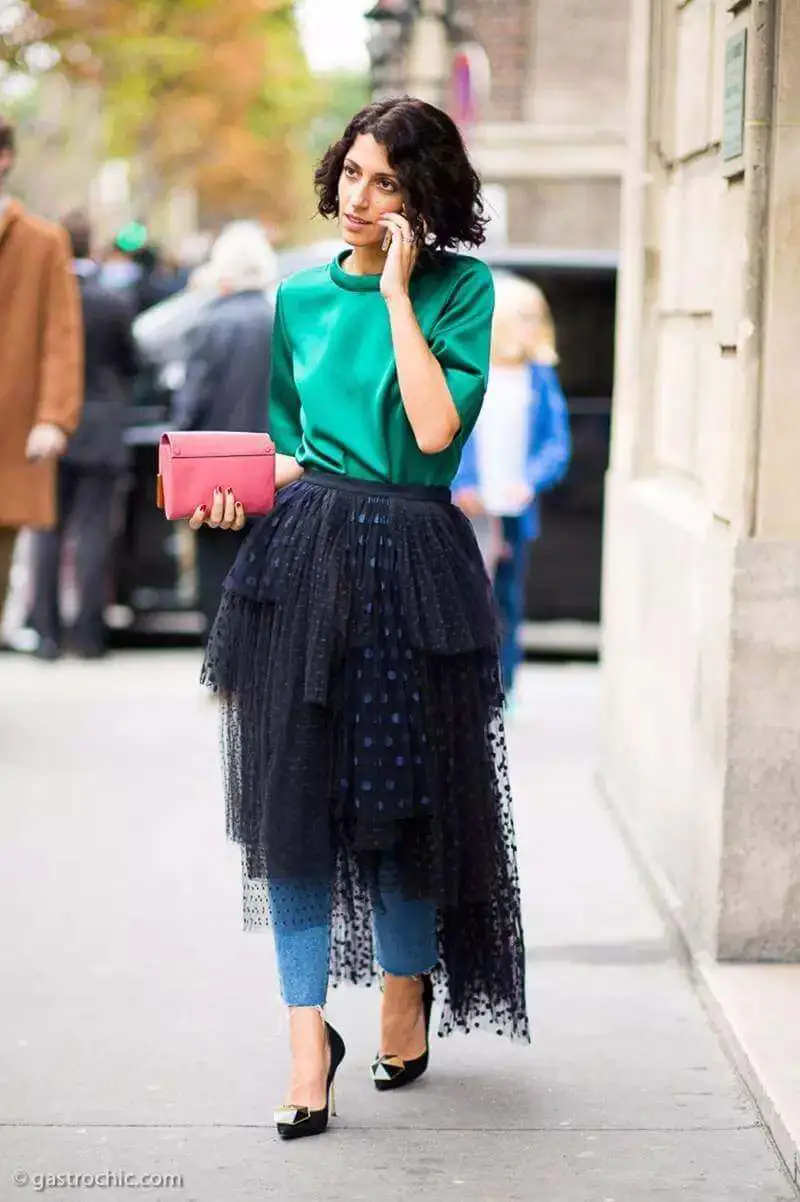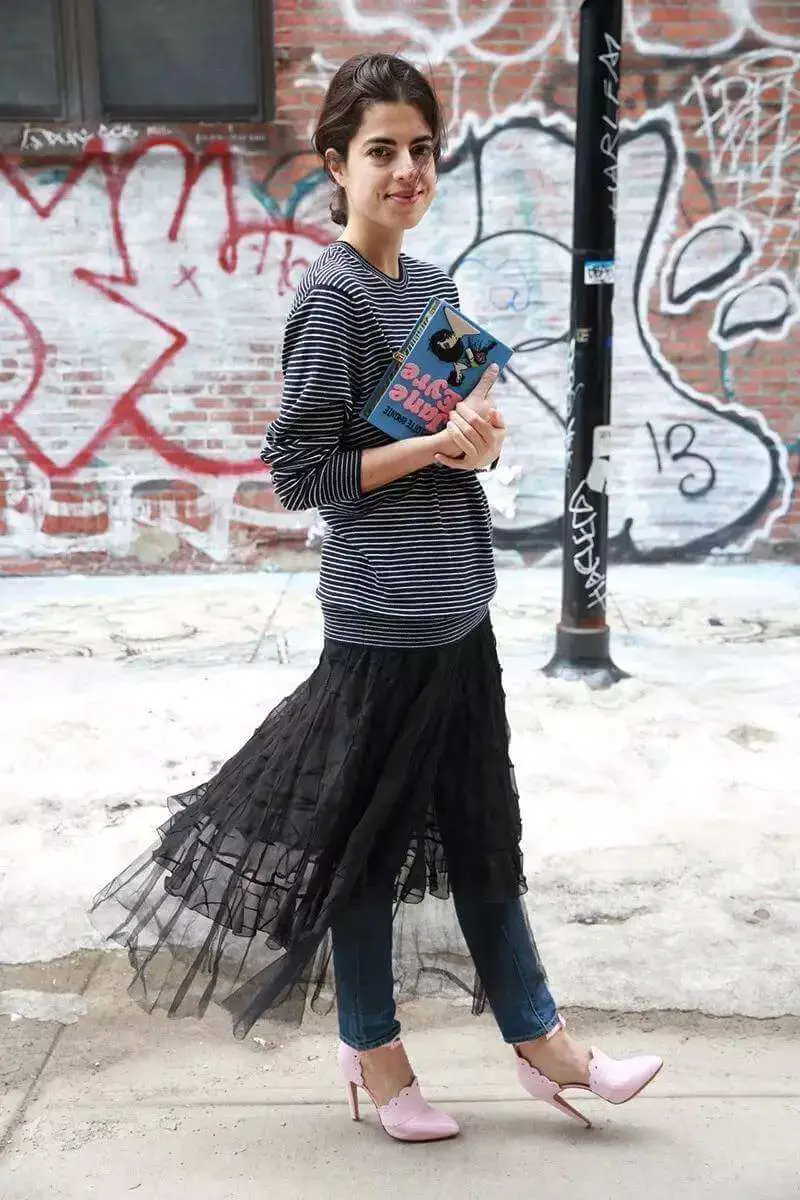 I personally feel that the perfect match for autumn and winter skirts is the leather garment—soft, fashionable and just right. ▼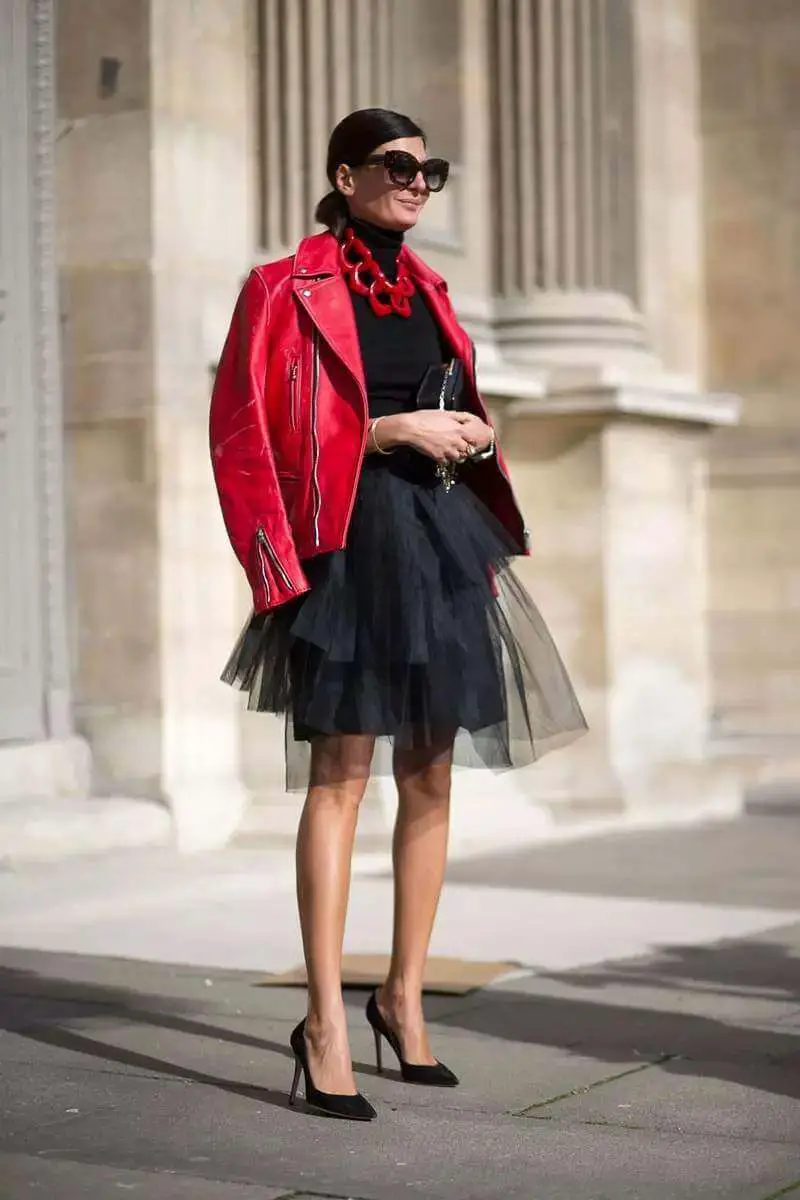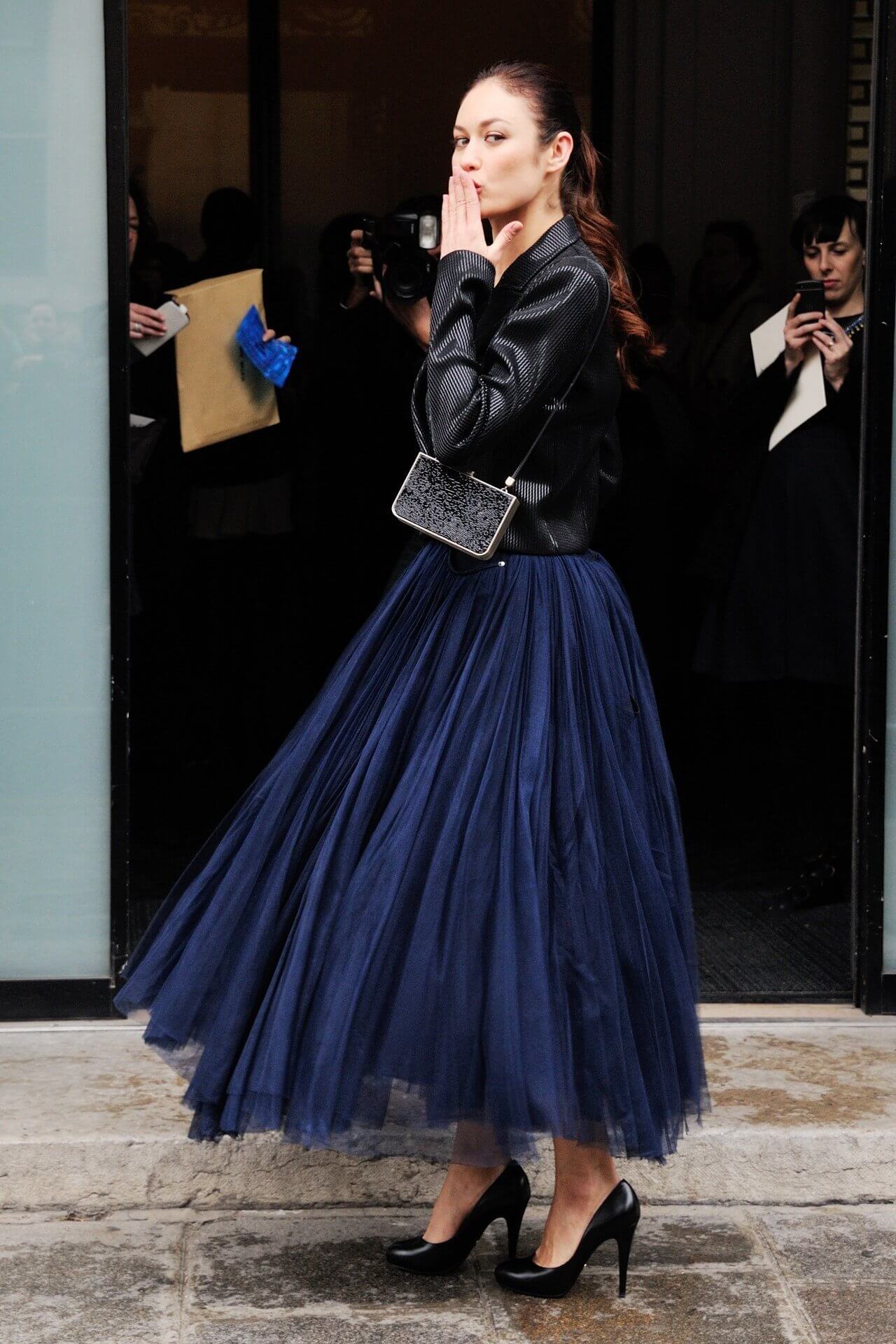 Moreover, the gown is not just a summer staple, it also looks beautiful in spring and autumn.
In the fall, many people love to wear sweaters with a veil skirt, which is also very suitable for daily use. ▼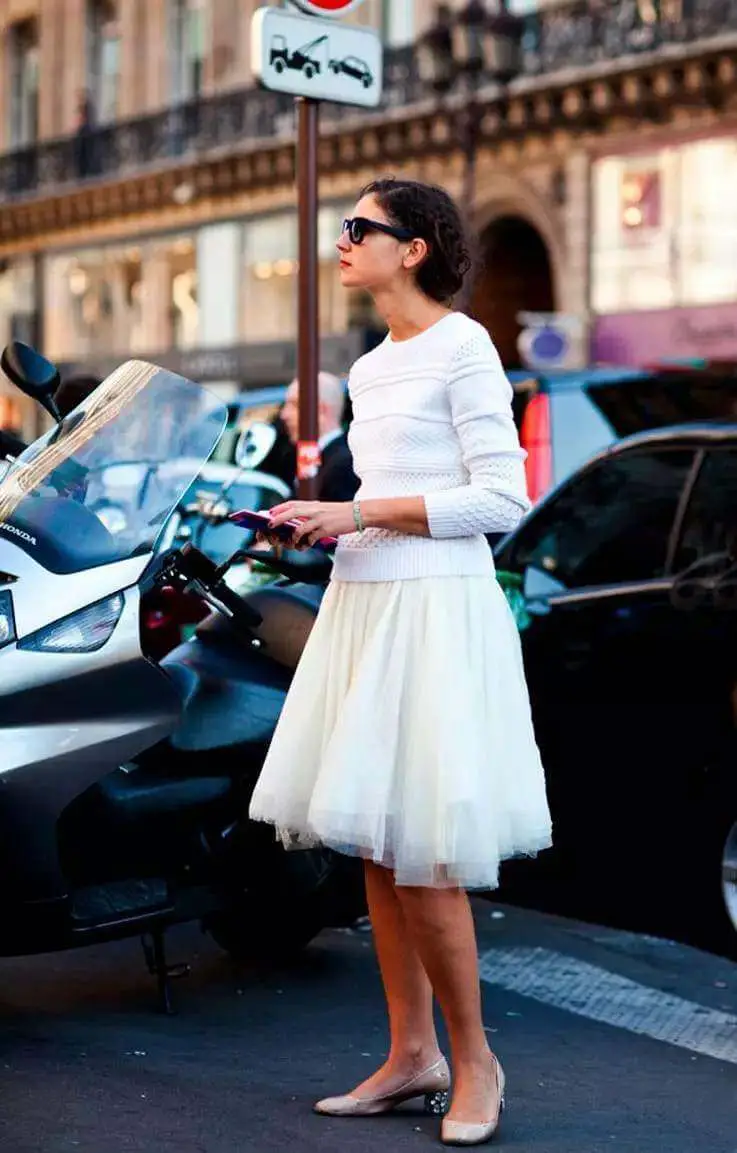 Oversized sweaters and veils have a gentle appeal. ▼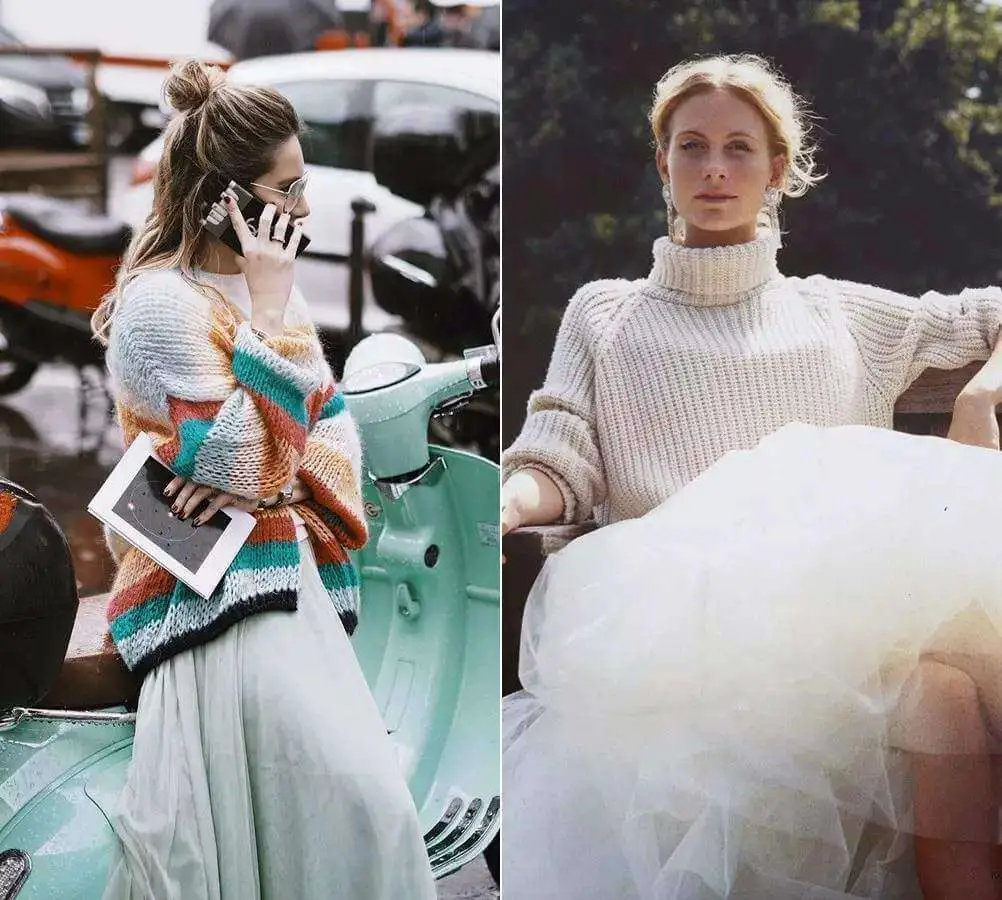 To wear it perfectly, let's look at these five points.
It is important to choose the right style—maintain the difference between stylish and tacky. It should not be too short.
When I went back to France, many shops were selling short ballet skirts. I watched it for a long time, but I didn't buy it. Although I was obviously tall, but it gave me the feeling as if I was going to perform a ballet dance. ▼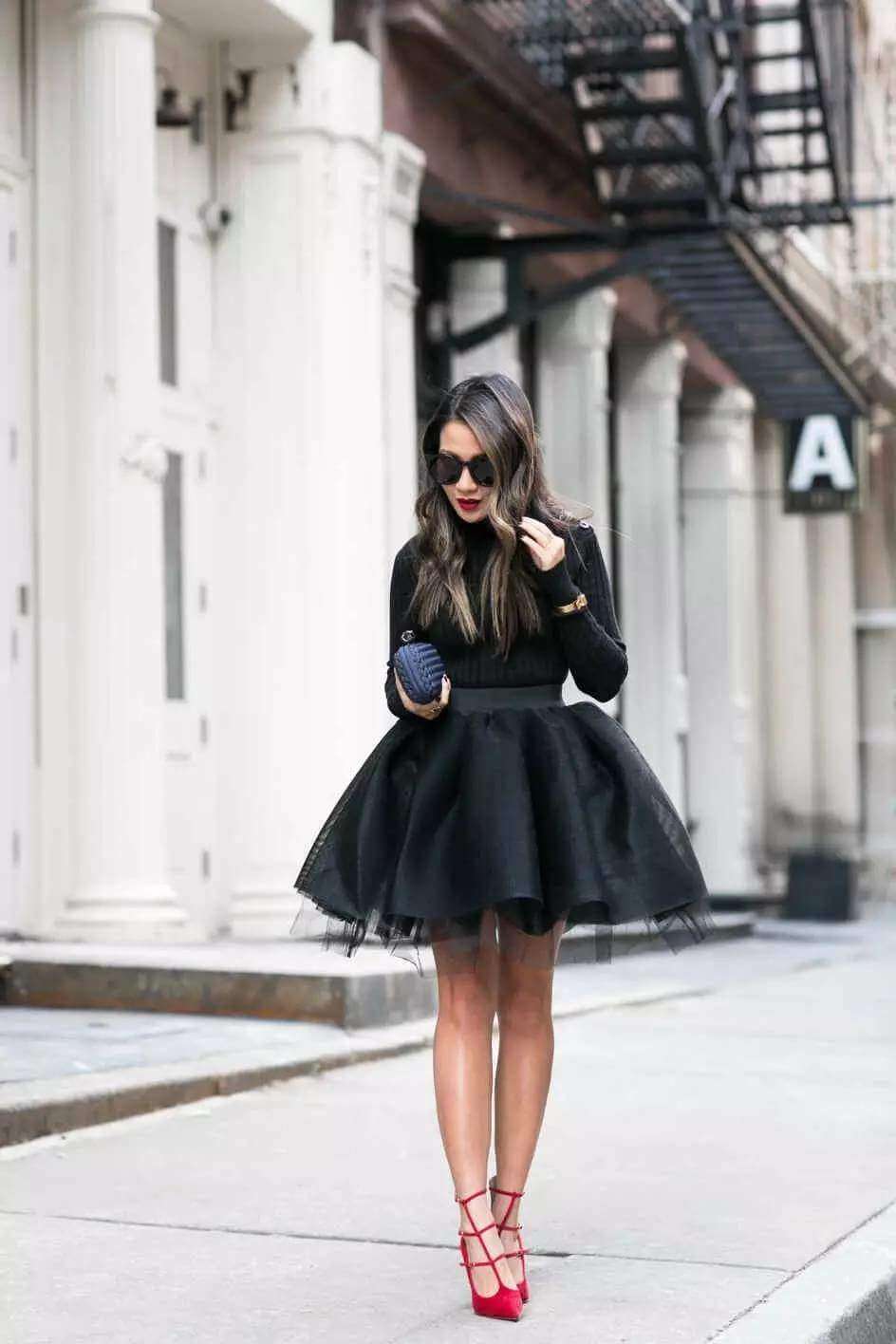 It should not be too long.
Too long veil skirts give people a feeling of grandness. Long skirts can give a boring and bloated look. It is not recommended. ▼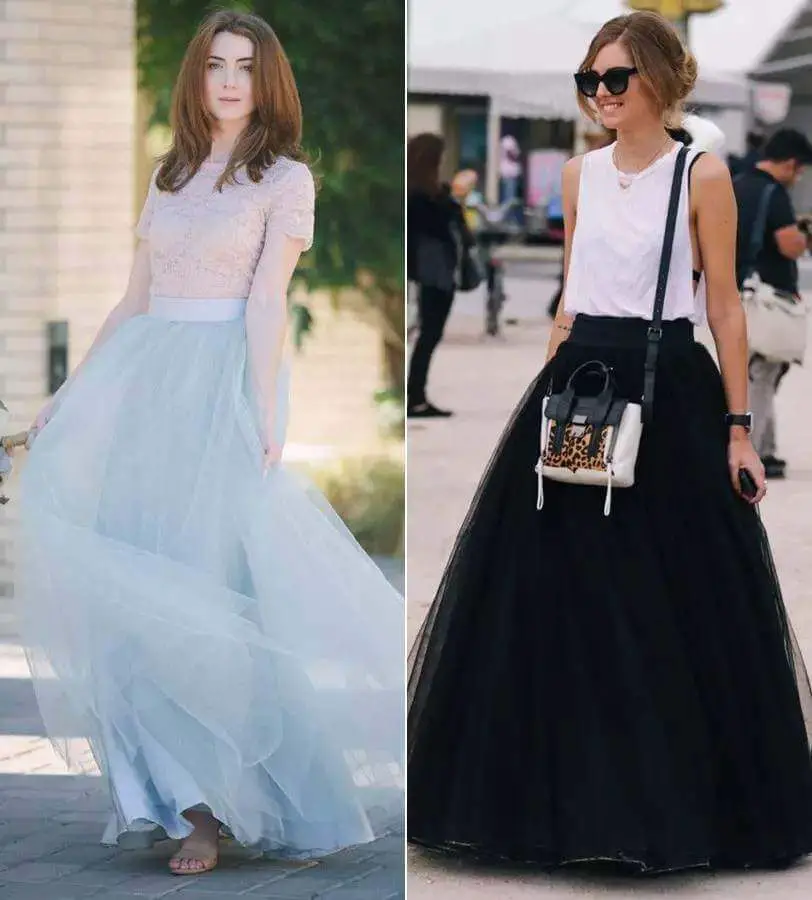 The best length, I think, is the Midi Skirt—elegant and dignified. ▼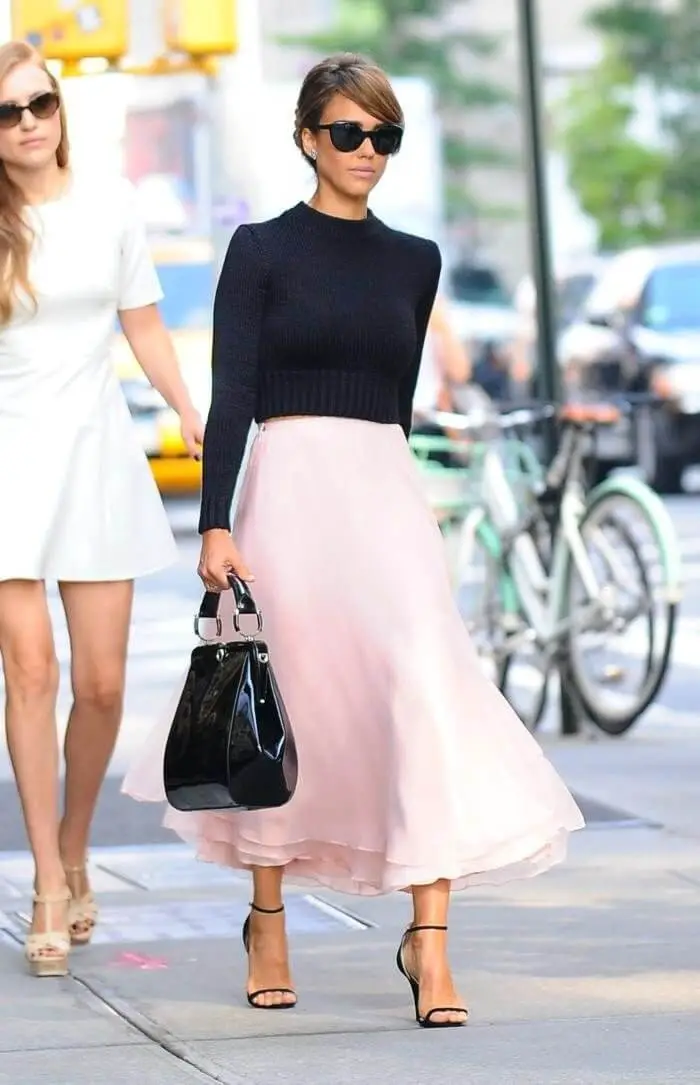 Do not wear too see-through skirts!
Although sheer detailing is quite popular this year, but I still do not recommend completely transparent style. It seems too bold and sexy. The lower half of the right image looks better. ▼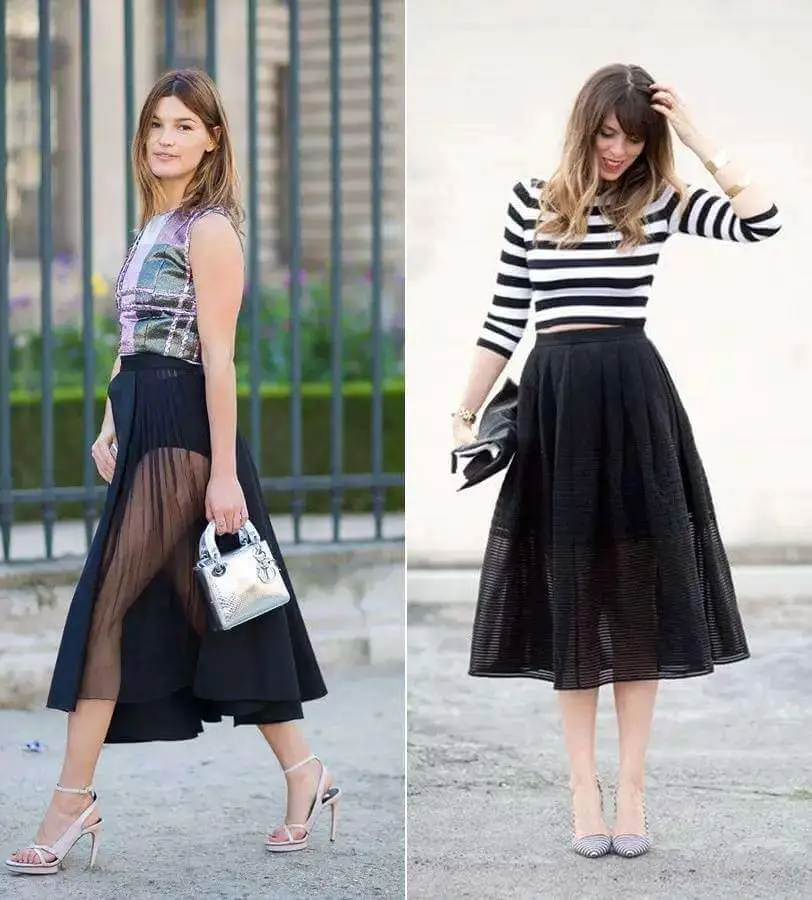 Do not wear too thick!
If the fabric is too thick, it will give an exaggerated look—as if you are going to get married in the next second. Thin and comfy fabric helps in getting an effortlessly stylish look. ▼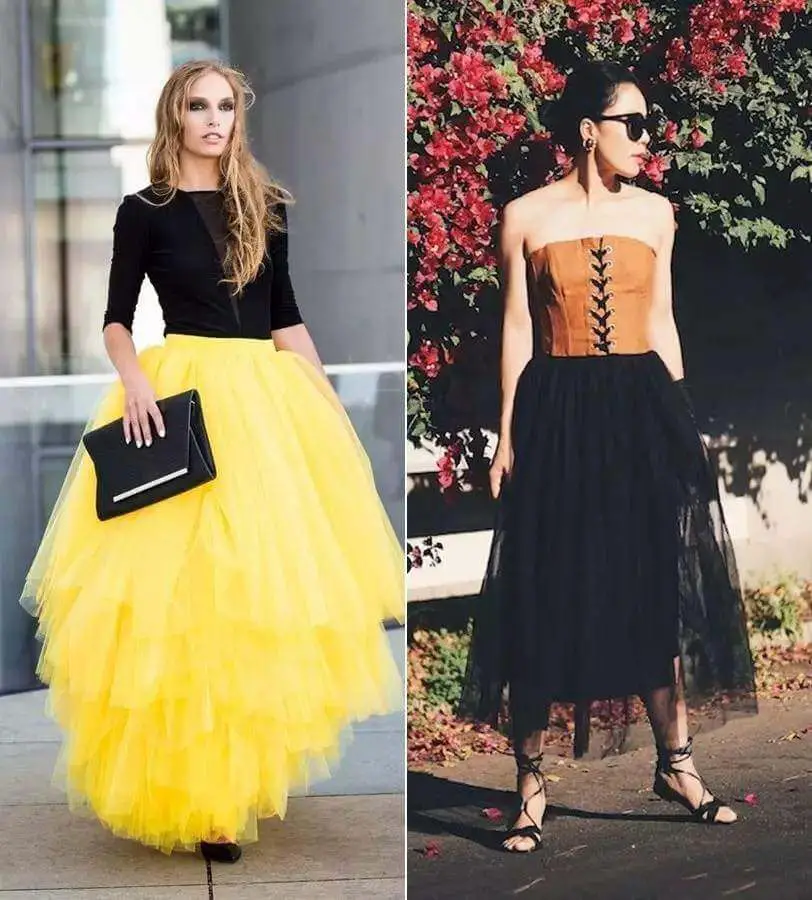 Do not be too bright
Finally, brightly colored skirts are not easy to carry. They can get outdated easily.  ▼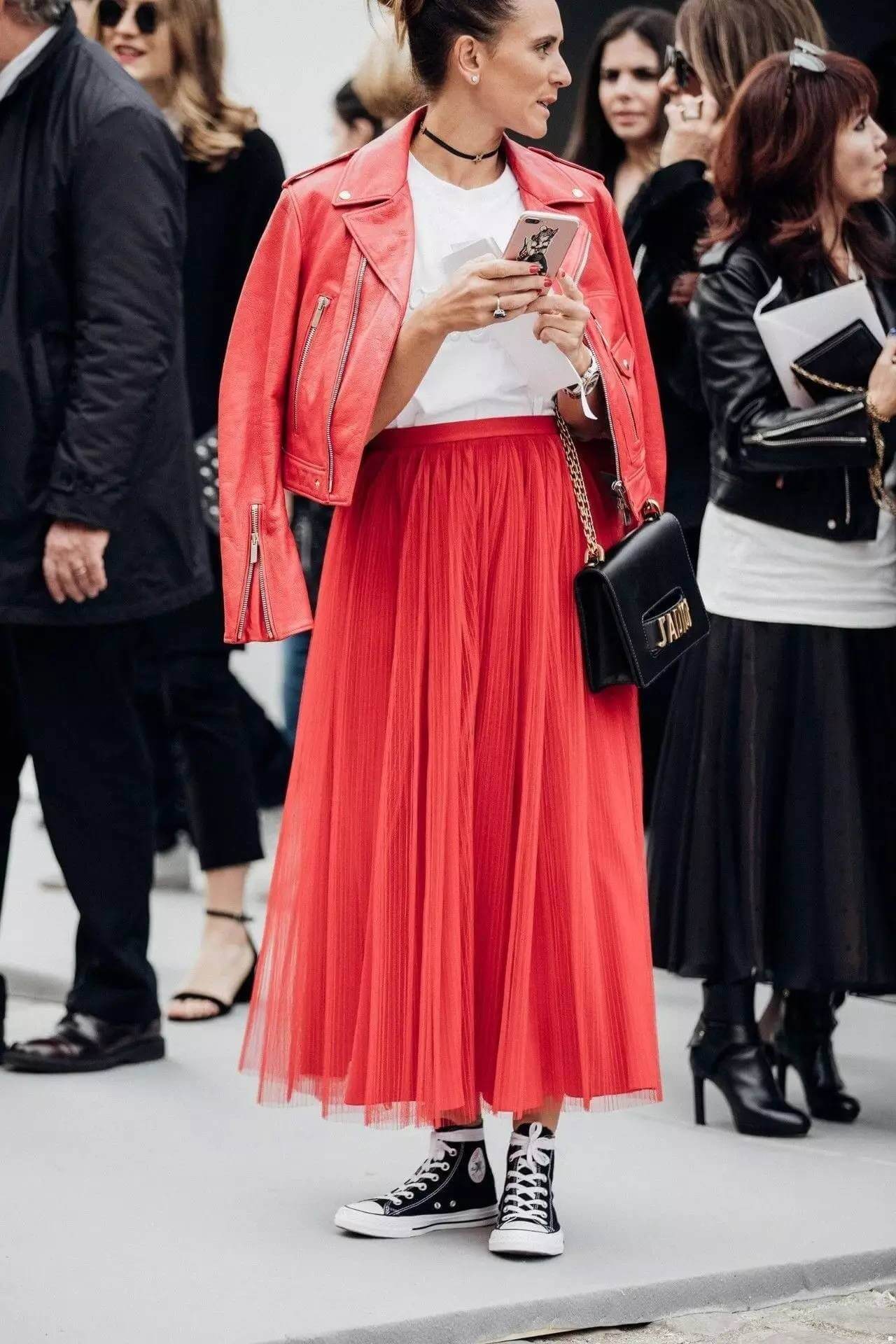 Prefer black, white or plain colors. ▼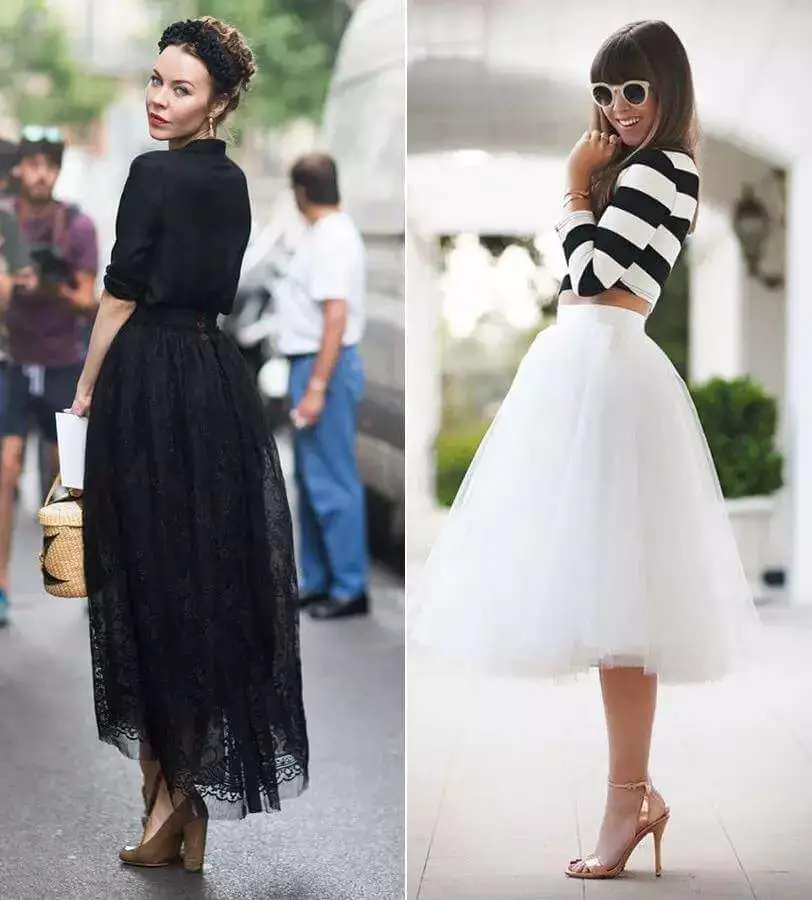 If you want to wear a minimal style, opt for gray, pink and blue shades. ▼