There are few things more nerve-wracking than having an interview.
We try to prepare ourselves with all of the possible questions that the hiring manager could ask while reading our resumes all over again until we memorize our experiences and skills. As if we don't know them already.
The nerves get the best of us, and losing that precious job opportunity is the last thing we want to do. Yet we know we have to look impeccable, so our stress levels continue to rise.
Interview outfits for women are sometimes hard to think of, especially if we are the ones who are getting interviewed because we feel the pressure of looking perfect.
How to dress for an interview?
There are so many options for an interview outfit, but in the end, it will all depend on the position you're applying for.
For example, if you'll be in a law firm, or in the Executive area of a department store, or in a fashion-related business. The dressing etiquettes and the working environment are completely different from one place to another, so an interview outfit can also vary.
The possibilities are endless, but it's important to know the basics of interview clothes so that you can then apply them to your specific case.
Dress for success
You know what they say, it's all about first impressions. The hiring manager will "judge" you the minute you enter the room, so there's no place for mistakes.
You have to look PERFECT.
Interview clothes for women should make them look as if they're serious about the job opportunity. Don't ever underestimate the power of clothes.
3 Easy interview outfit ideas for Woman:
1. Dress Formal
As a rule of thumb, remember that for most companies it's better to be overdressed than underdressed. If you're not sure of the company's dressing etiquette, play it safe and opt for formal outfits.
These combos should always be considered in your interview outfit:
Blazer & pants
A pencil skirt is a perfect option and you don't have the risk of looking too tight because there's a blazer hiding your curves: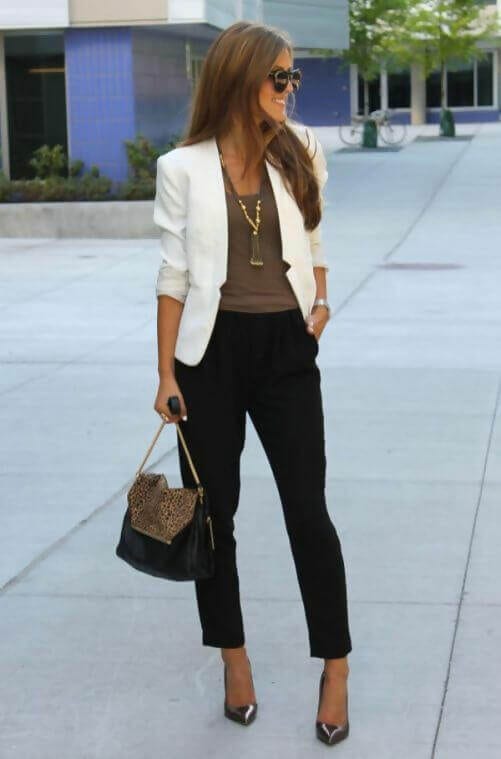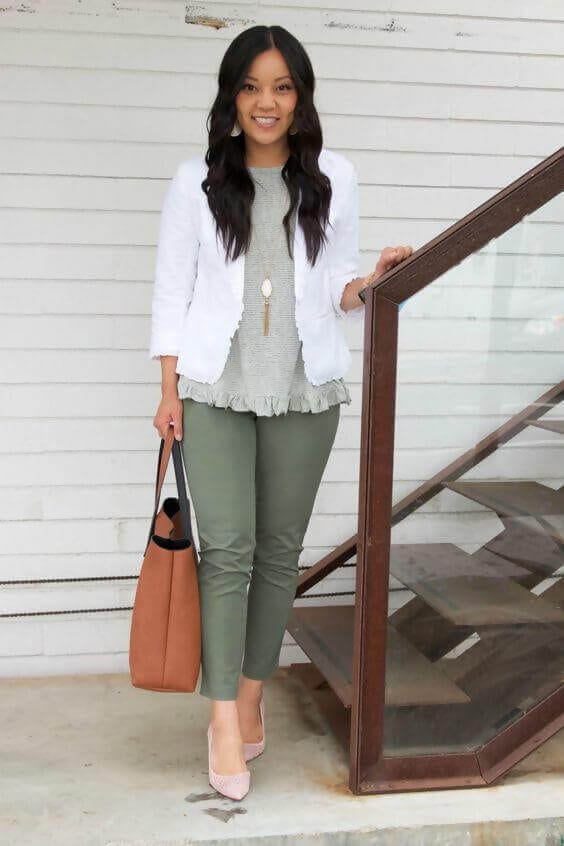 Blazer & skirt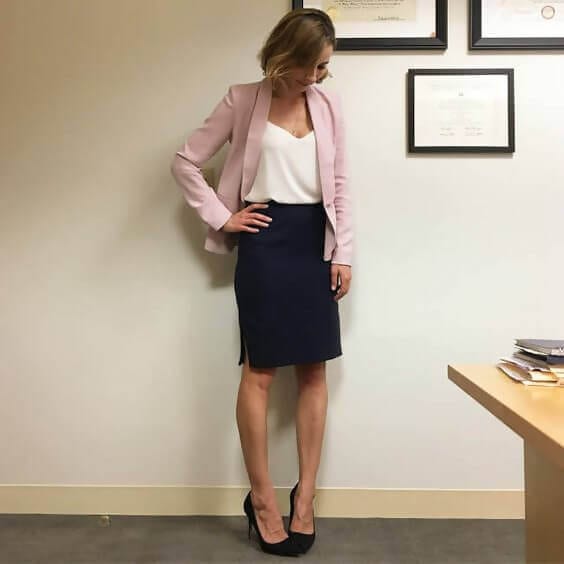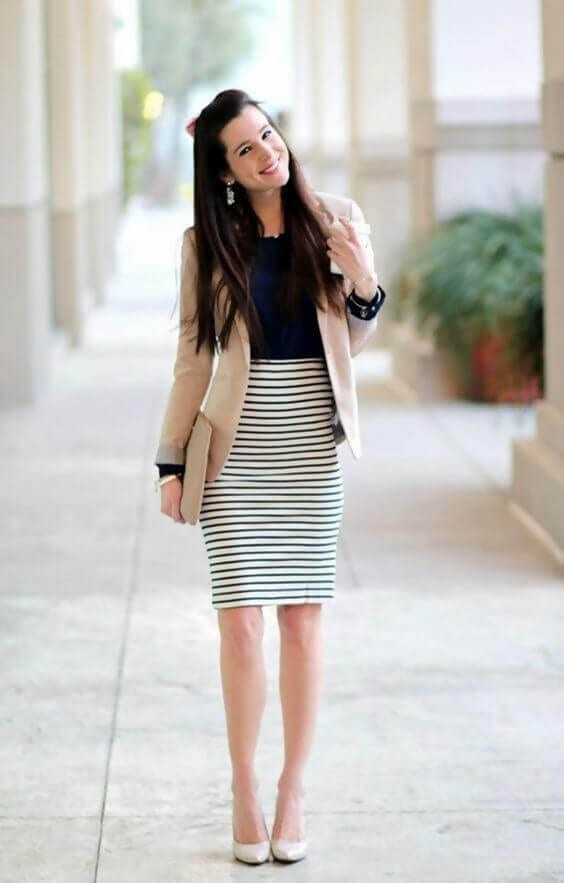 Shop The Look
---
Click the picture to buy
If you feel self-conscious about a tight pencil skirt, A-line skirts will also make you look great: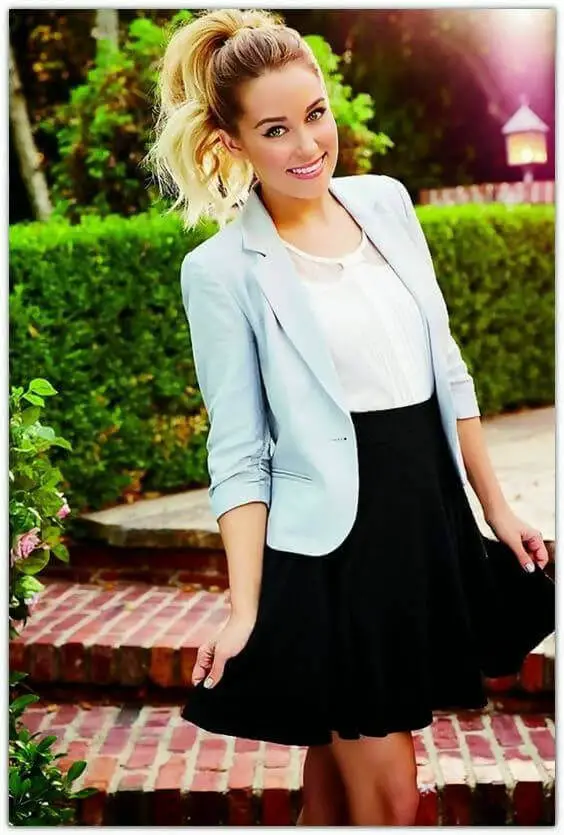 If blazers aren't really your thing or feel uncomfortable wearing one, don't worry, it's definitely not a must-item. You can still look very professional without it:
If you opt for pants and you have a curvy body, make sure they don't look super tight.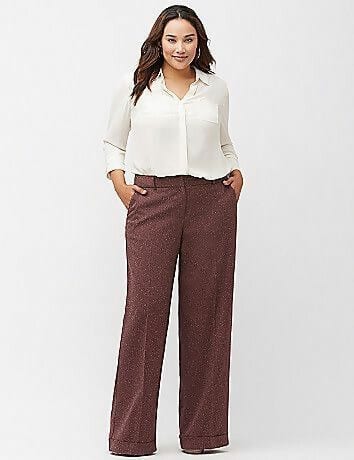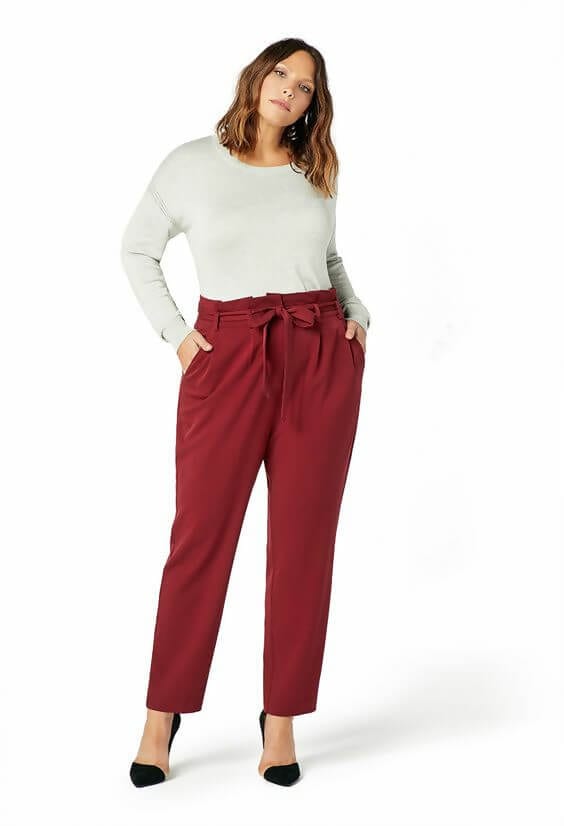 The same rule applies for skirts: don't ever wear short skirts or ones that are too tight. Interview clothing for women is never about looking sexy.
Straight skirts or A-lines are two styles you can try: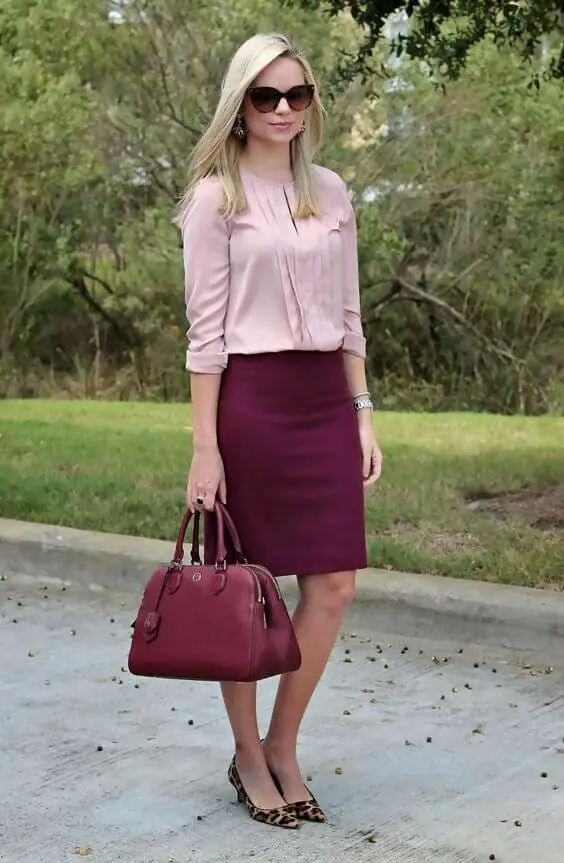 When it comes to pants, I suggest tucking your shirt inside, as this will give a formal look to your interview outfit. Having untucked shirts can make you look too casual, and you don't want to take any risk.
A substitute for blazers is vested, which will also make you look super stylish. Here are many vest styles that can be totally worn for your interview: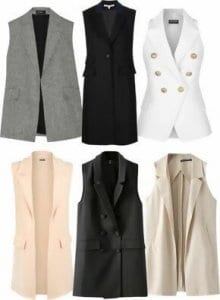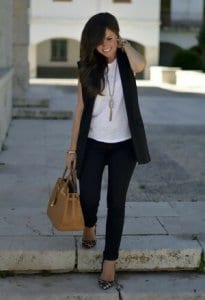 Shirts
Interview clothes for women should be kept simple. As always, a white or black button-down shirt will come to the rescue.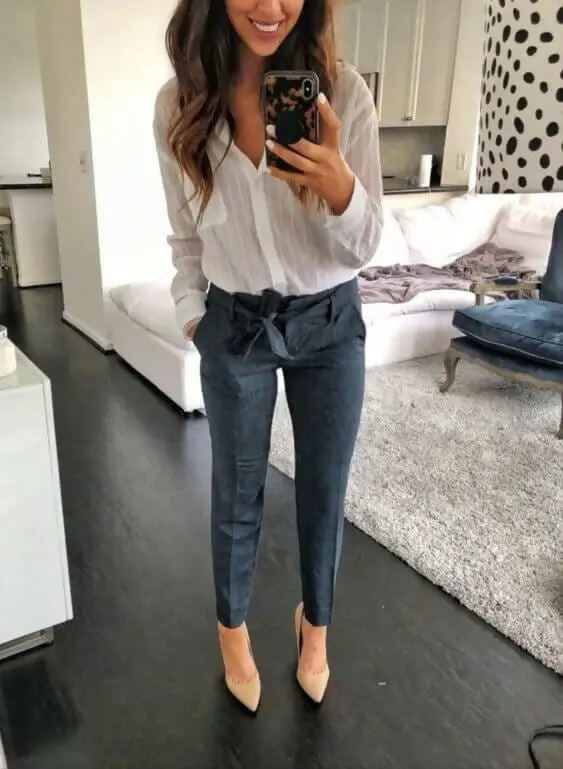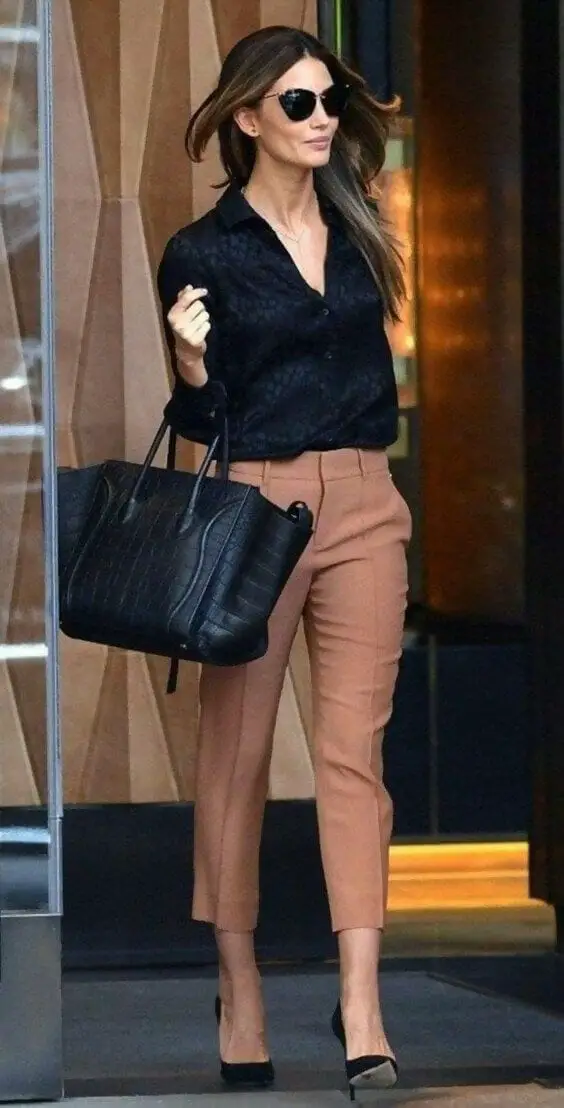 If you're applying for a creative field, you should wear a more fashionable button-down shirt: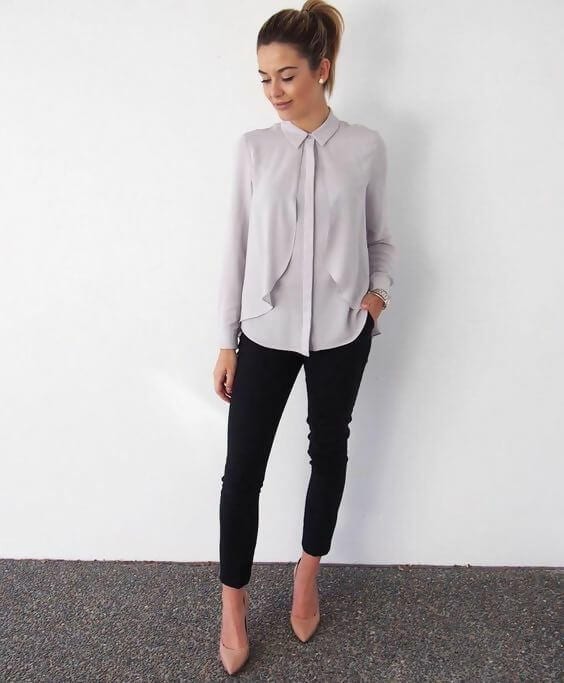 Lace blouse:
Very subtle, feminine and formal. A great option if you don't want to wear button-downs:
Heels
Heels are by far the best option when choosing your shoes, as they will make you look taller and "more important". Don't get me wrong, there's nothing bad in being small (I am 5.1 feet tall), but heels tend to make people think that you've put effort into your outfit, and therefore you're serious about this job.
*Always remember: your shoes have to be impeccably clean.
Wear high heels only if you feel comfortable with them. You don't want to look as if you're struggling and wore them only for the sake of it.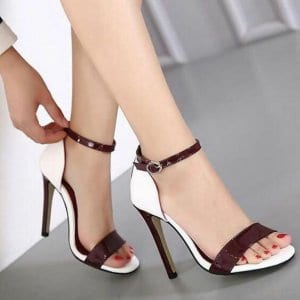 Nude or black heels are perfect for an interview outfit: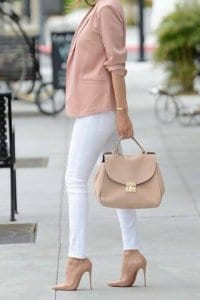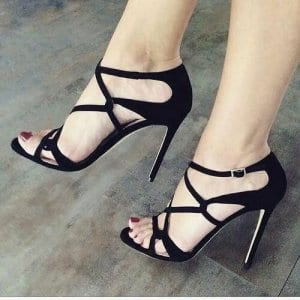 You can also wear low heels or wedges: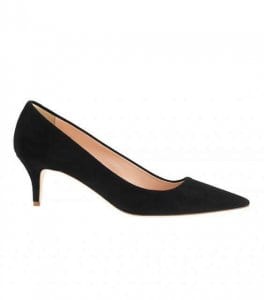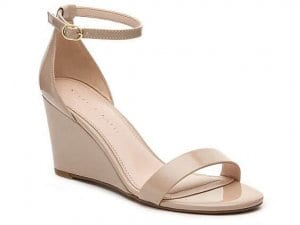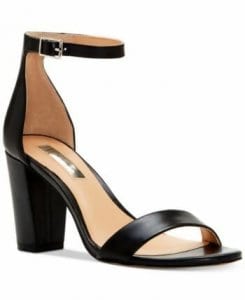 Handbag
Interview outfits for women will always include handbags. Preferably, opt for ones that are not too small, as you will most probably be carrying your resume, portfolio, and other references.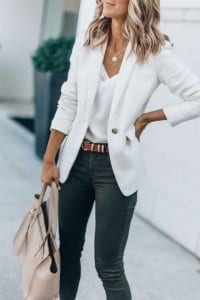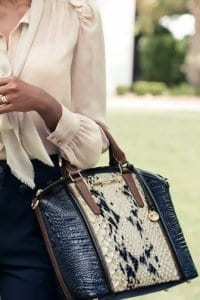 If your handbag is a medium size, you can still carry your documents in a case: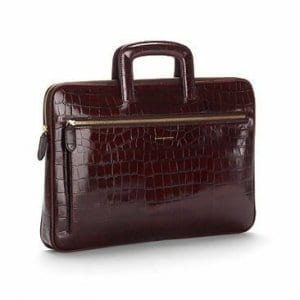 2. Keep it simple
Even if you love colorful outfits, when it comes to interviewing clothes for women, these should be kept low-key. Colors can definitely be included in your outfit, as long as they're not super bright and saturated.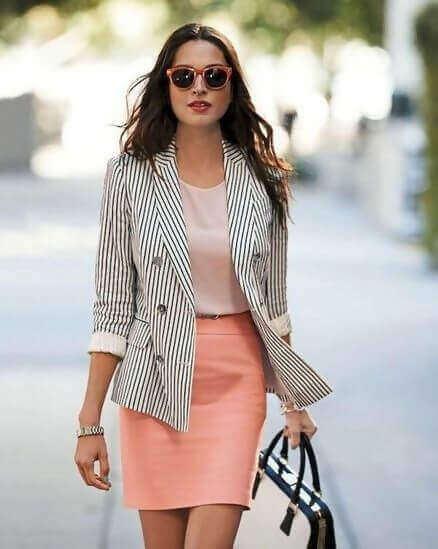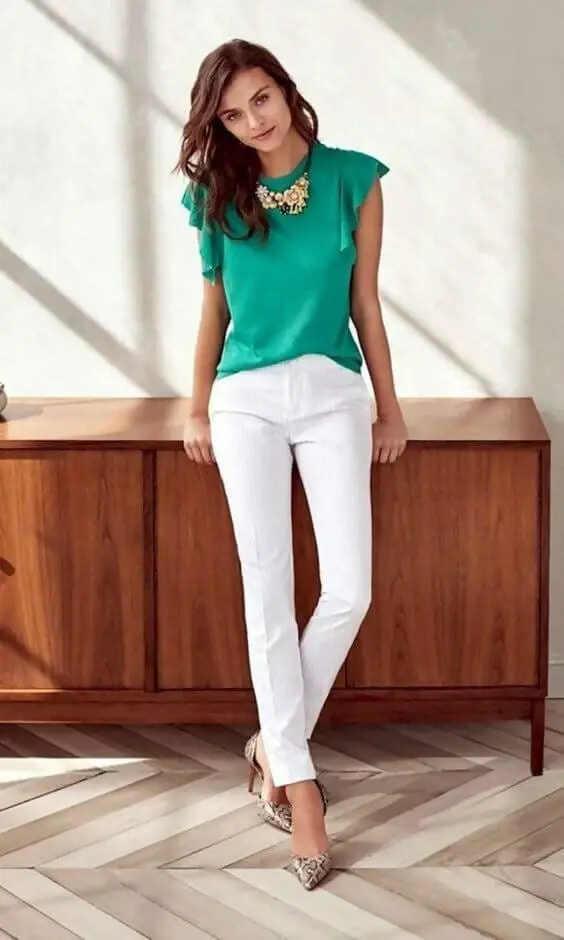 Prints are another great option for looking stylish, just don't wear ones that are very big or that can be distracting. The best print options are:
Geometric: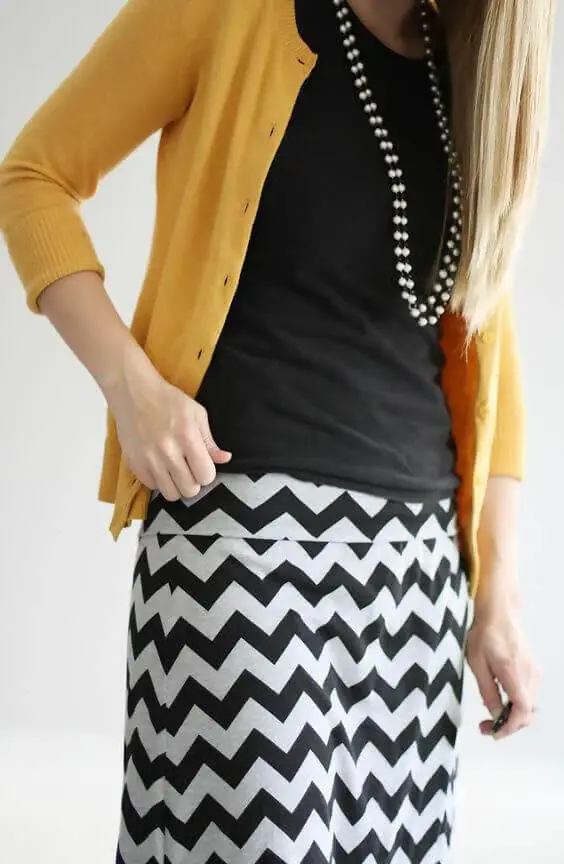 Striped: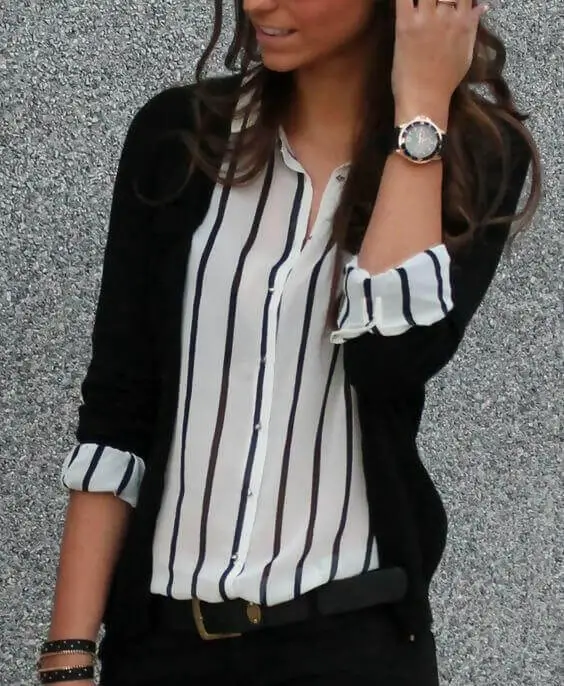 Or florals: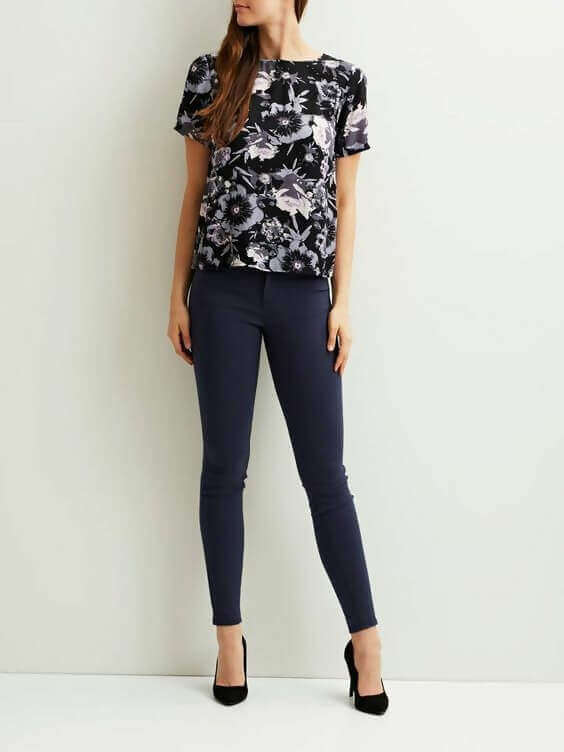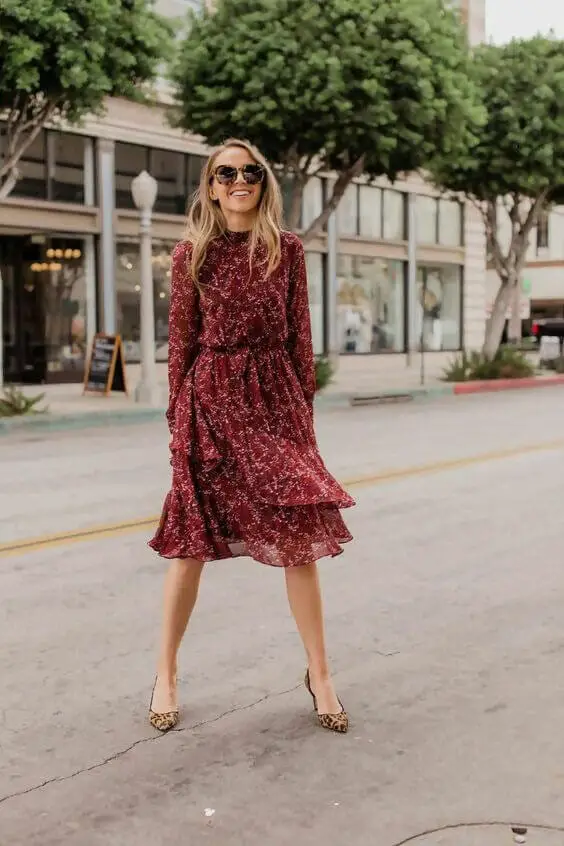 You can opt for a more monochromatic or desaturated look: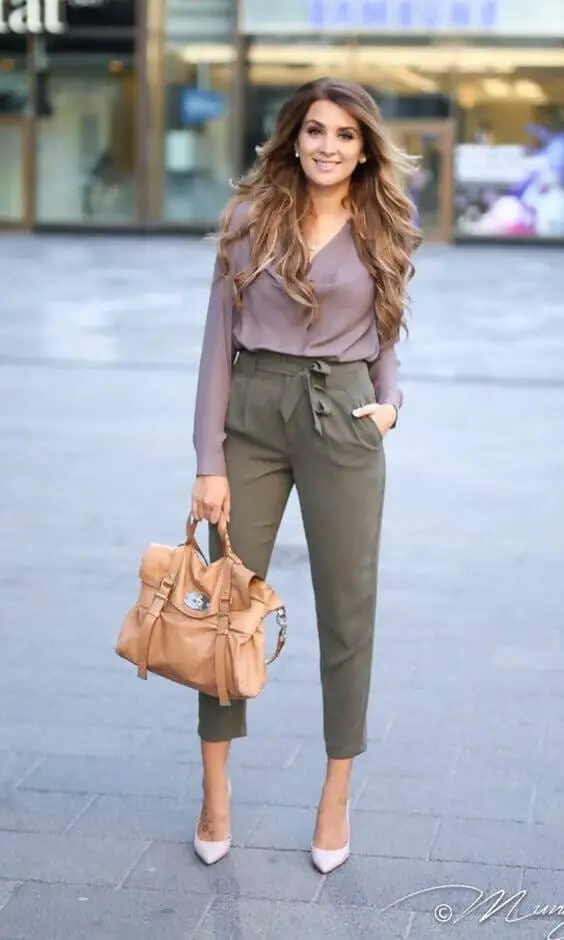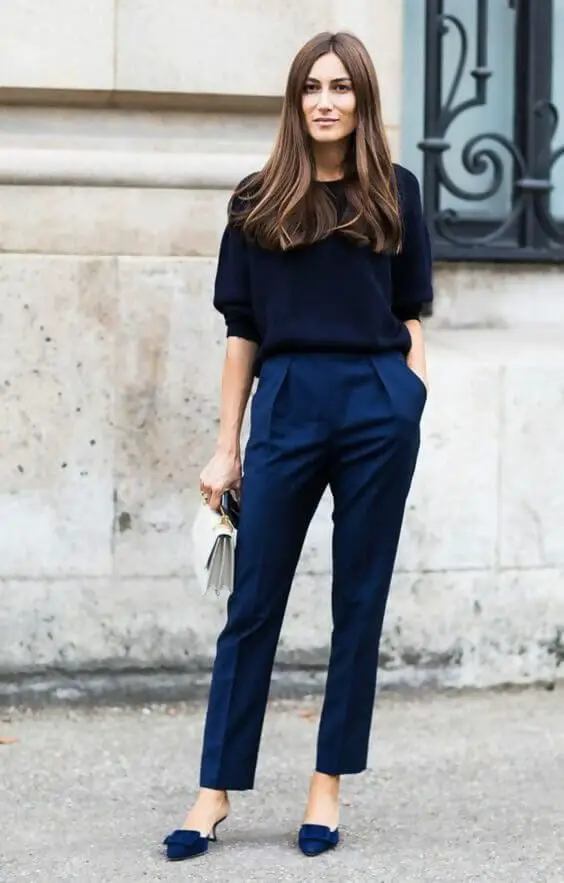 Accessories
Accessories can also be worn, just try to keep them subtle: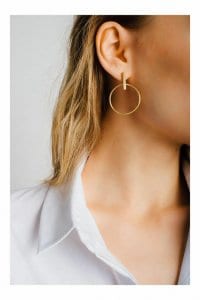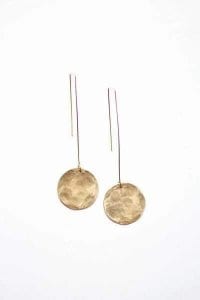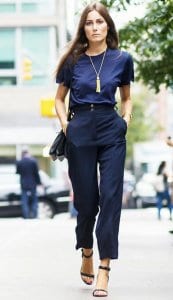 Pearls are a classic item you can perfectly wear:
3. Fashionable Interview Outfits
The previous interview outfits for women can be worn by anyone and are great examples of how to look professional and stylish. But if you're applying for a creative or fashion company, or you're simply a fashion lover and want to look trendy and professional, you can opt for the following suggestions:
Color block outfit:
A perfect idea for a fashionable look. Only a few people would wear this style, which will definitely make you stand out.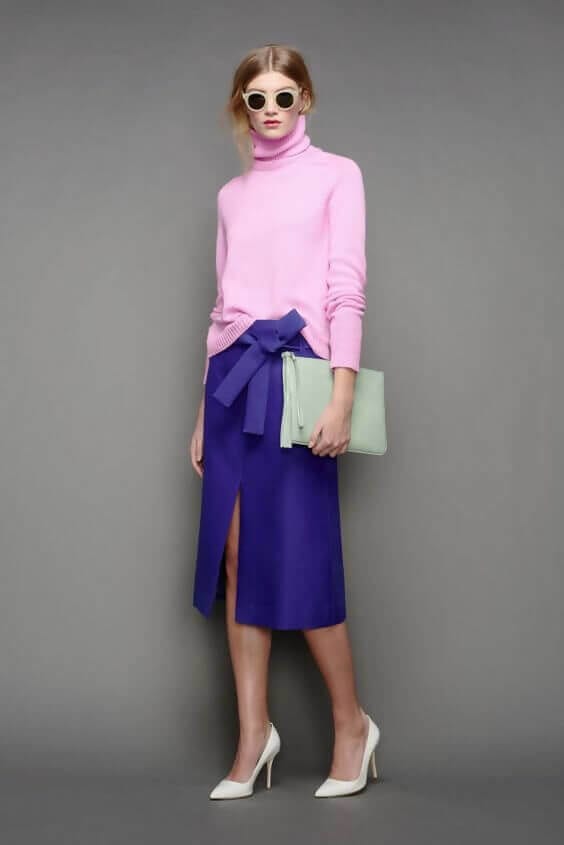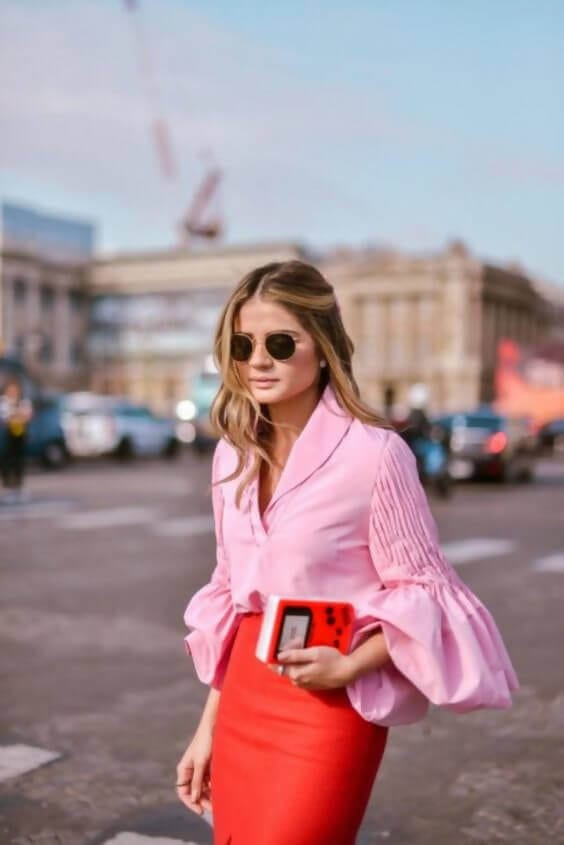 The best way of rocking a cool color block outfit is with a blazer or coat: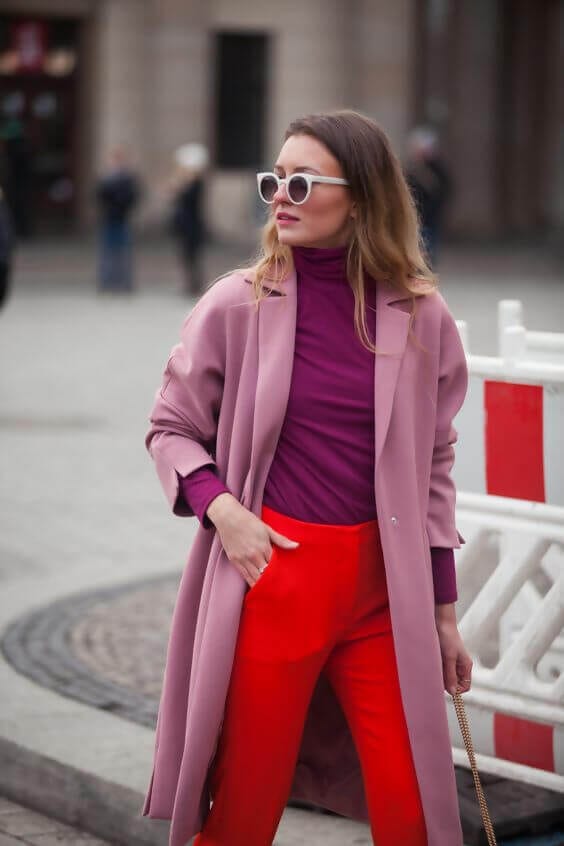 Monochromatic outfit:
A monochromatic outfit has become a thing, and can also be perfect for an interview outfit: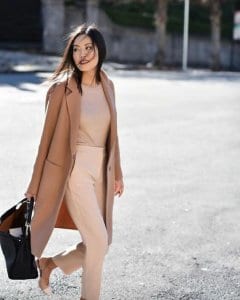 Pastel colors:
Really soft and feminine, and one of the trendiest color palettes right now: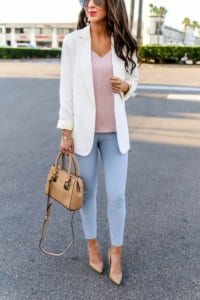 Plaids:
Because what's trendier than plaids? Either on your bottom or top, plaids will give you a cool and formal look.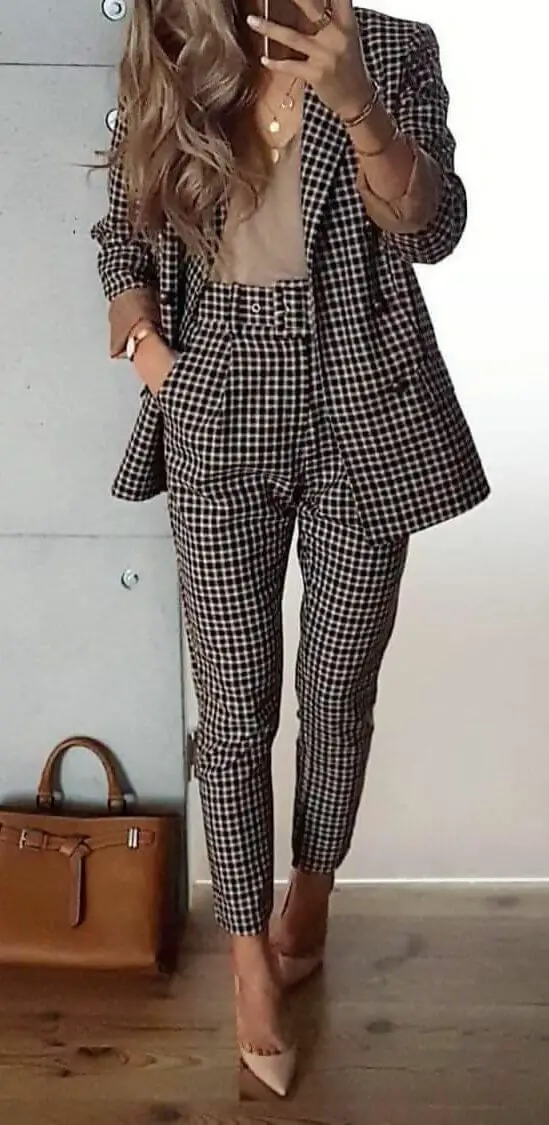 Bold prints:
Personally, there's nothing more stylish and cooler than this kind of prints. You can wear a printed top or bottom, or even a printed dress.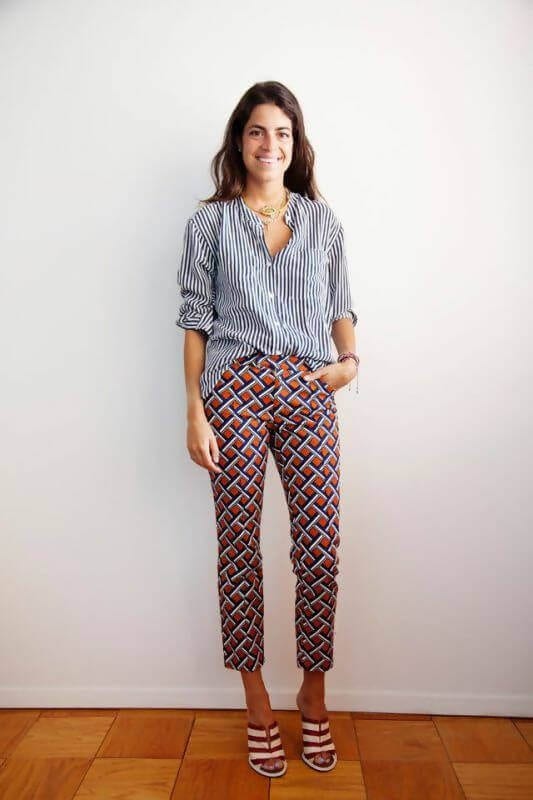 My favorite is a cool and bold blazer paired with other textures:
Shoes:
I'm a firm believer that shoes can give you that ultimate statement to your interview outfit.
Block heel sandals have become very trendy in these last couple of seasons, and apart from being super comfortable, they will make you look like a total fashionista: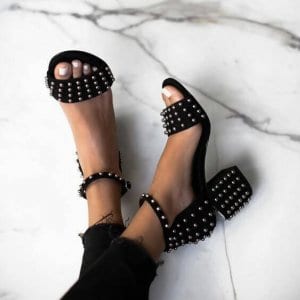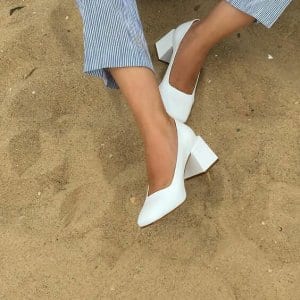 Pointy shoes are another style that has become popular thanks to the likes of fashion bloggers and street style: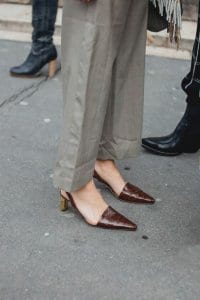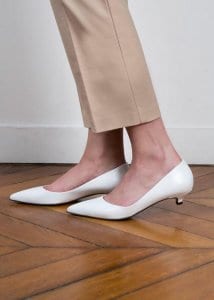 4. Casual interview outfits
If you're applying for a start-up company, for example, your interview outfit can be a bit more flexible. Still, you have to look like you care, as this will also make you look serious about the job offer.
You can wear a denim shirt with a blazer and a pair of skinny jeans: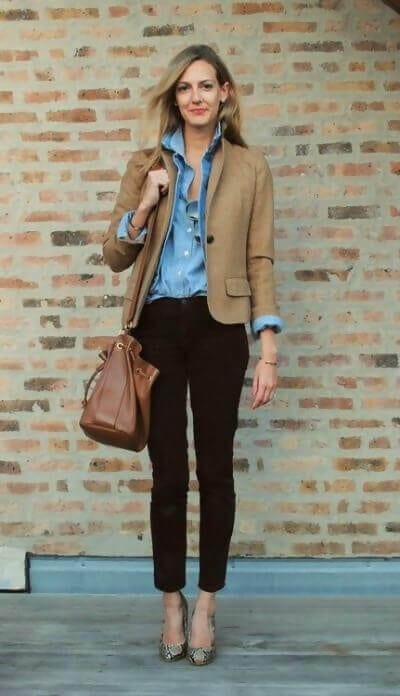 Or a white, clean and neat t-shirt with a pair of wide legged trousers: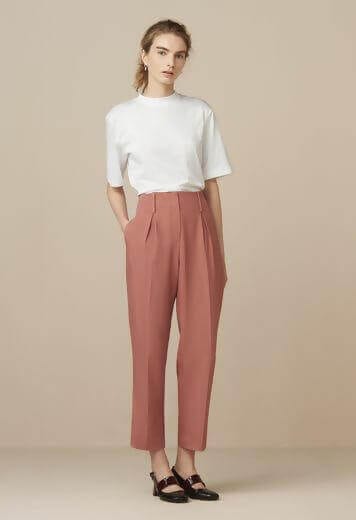 Another cool combo is a skirt with sneakers: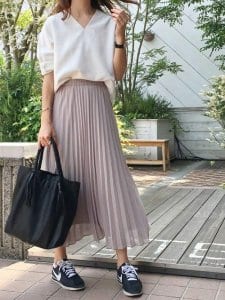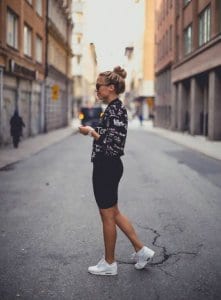 Wrap up:
When preparing for your interview, remember that your clothes should never be left for the last minute.
First impressions are everything, and the hiring manager can have a good lasting impression if you dress properly. It's an easy way of guaranteeing at least a small part of that job.
These interview outfits for women will make you look professional and polished, no matter what type of company you're applying for. They also serve as an example that an interview attire doesn't have to be boring and old-fashioned: you can also wear fashionable clothes!
Dress for success, and the rest will come naturally. I wish you the best of luck!