We've all heard about minimalist fashion and, in some way, have an idea of what it is and how it looks like.
However, this unique aesthetic deserves to be understood much better, as there are quite a few misconceptions people often have about this fashion style.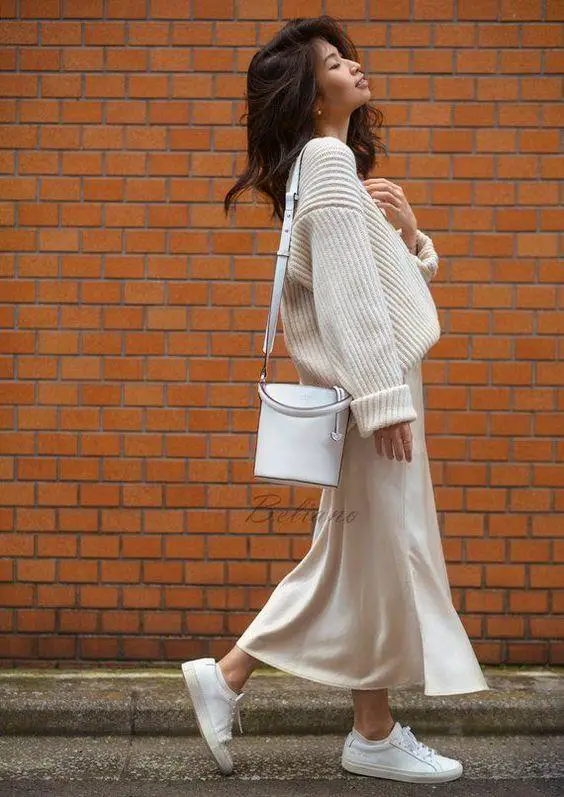 Minimalist fashion vs minimalist lifestyle
The word minimalism comes from the artistic movement from the '50s which was characterized by it's simple and clean lines. Anything that was not necessary would only
A minimalist lifestyle is that which focuses on having only the things that add up to your life, and nothing else. These are the things that make you truly happy or that you can't live without. Anything else is just a waste of your time, space and money.
A minimalist person would, therefore, have a minimalist approach to fashion.
However, minimalist fashion doesn't necessarily mean that the person who dresses like this has a minimalist lifestyle.
Anyone who loves a simple and clean aesthetic can incorporate minimalist clothing into their wardrobe, regardless of what lifestyle they live by.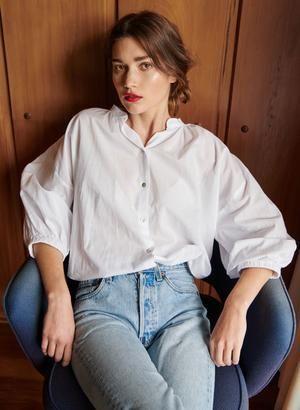 A Definitive Guide to Minimalist Fashion
Having said this, minimalist fashion can be divided into two types of people: those who love a minimalist aesthetic, and those who have a minimalist approach to fashion.
1. Dressing with a minimalist aesthetic
A minimalist fashion aesthetic is characterized by neutral colors, clean and simple silhouettes, and many, many basics.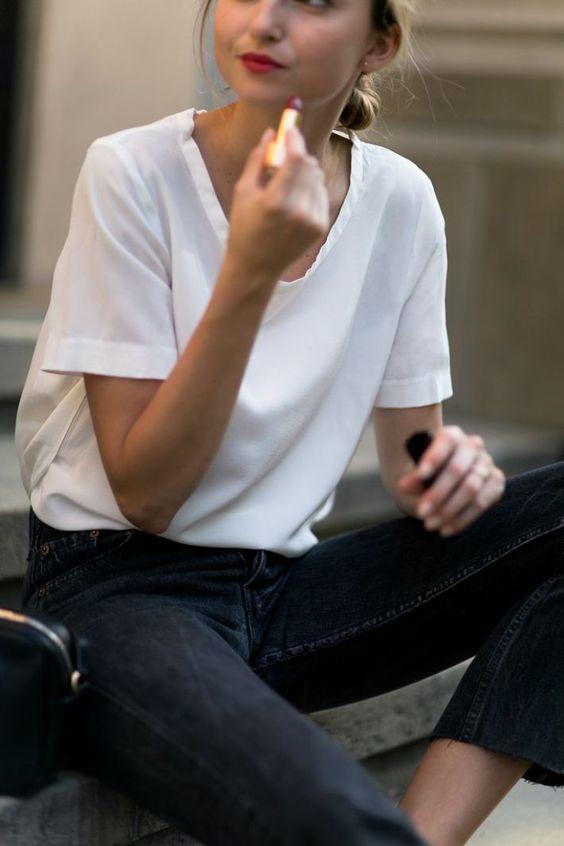 Many people might find a minimalist look boring because it often excludes accessories or a lot of makeup. This might not be the most fun fashion style out there, but there are many reasons why so many people love this style.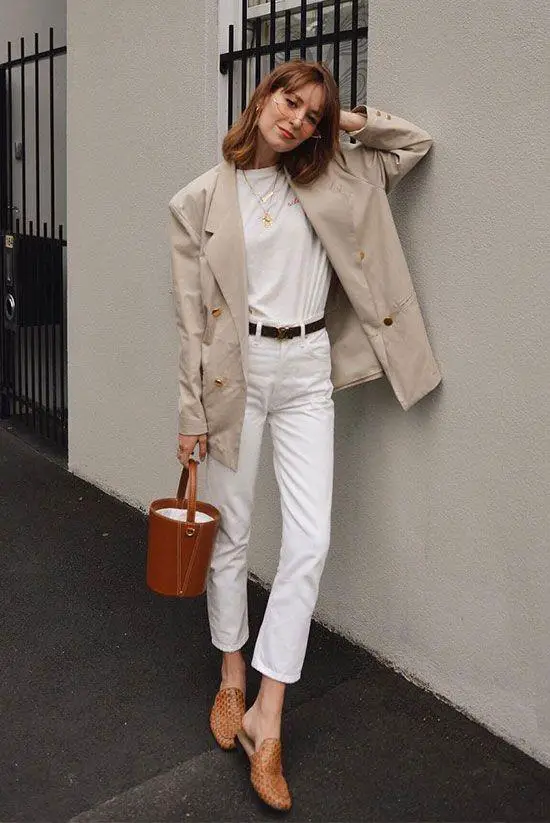 I will guide you through different key elements you have to take into consideration next time you try to pull off a perfect minimalist look, showing you at the same time why this style is one of the coolest ones out there.
1.1 Neutral colors
The first principle you have to live by if you want to have a genuine minimalist style is to think of neutral colors as your best friends: they will not only allow you to mix and match almost all of your clothes but will also make you look super chic and modern.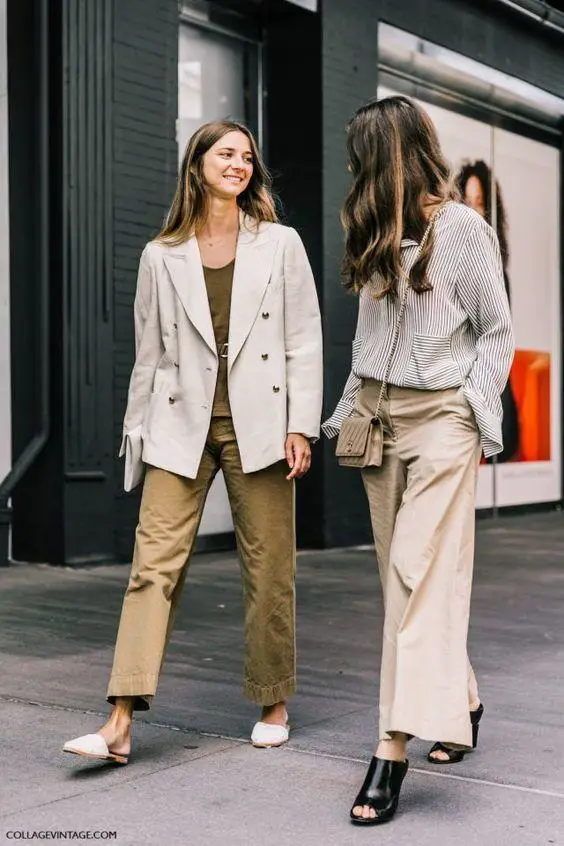 Beige, camel, brown, black, white, ivory, nude… all of these colors are typical of a minimalist wardrobe. What I love about this is that you can get to wear almost all of these pieces in many multiple ways, because they all look great together no matter the combinations that you do.
You can perfectly pull-off a monochromatic look if you have several pieces in a neutral color.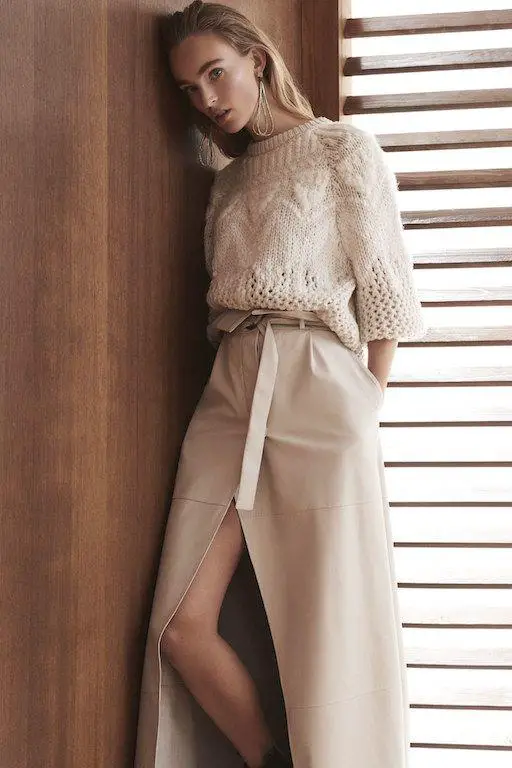 Monochromatic looks are a must in any minimalist fashion style. They're the definition of classy, chic and minimal.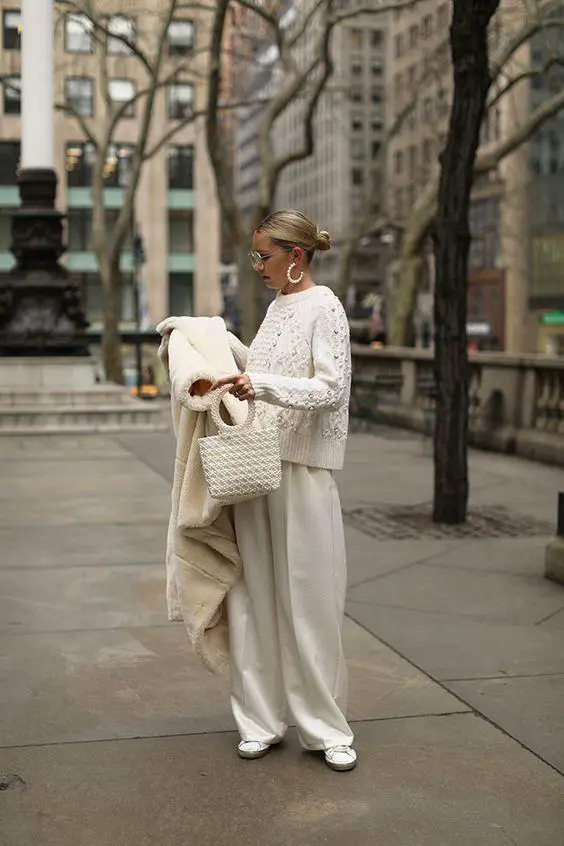 You can also include small prints. Just make sure that these have a lot of space between each motif, like this dress: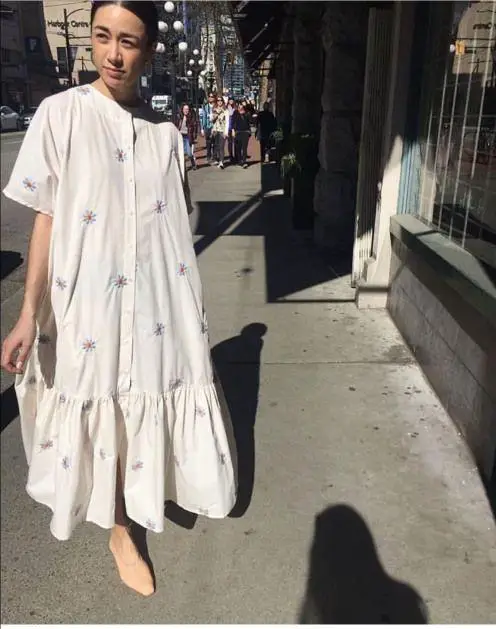 Small stripes and checks can be included in your wardrobe as well. Soft colors like baby blue or pastel pink look great with these textures.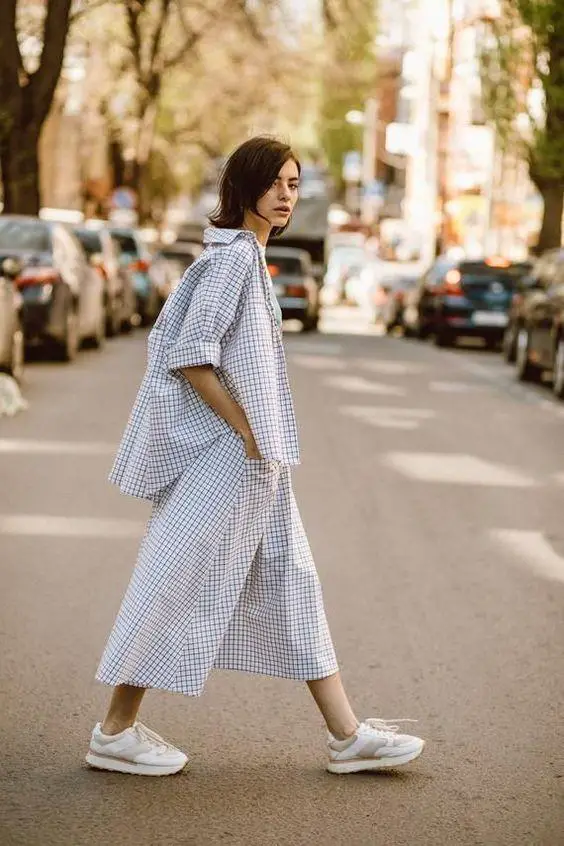 Ivory, off-white or optical white should be one of your main colors. All of these are perfect for any season: from winter to summer, shades of white will always look chic.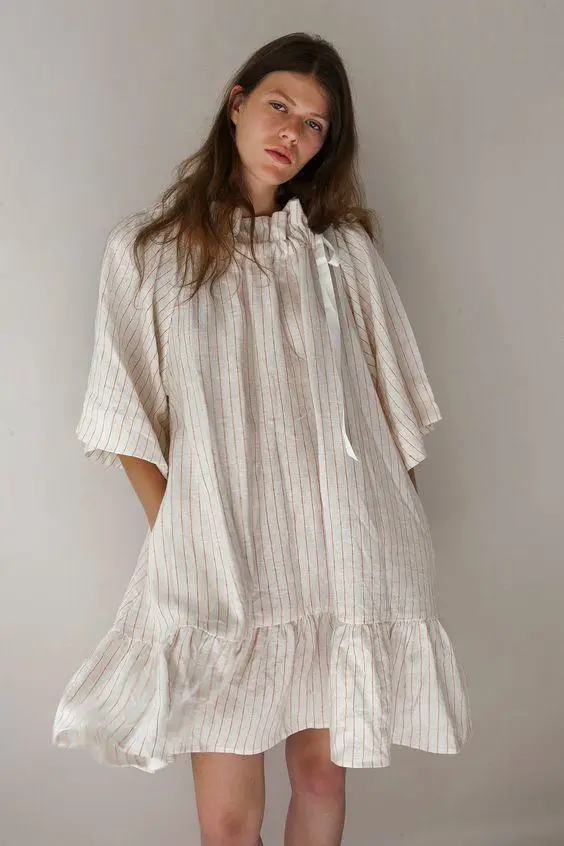 Of course, we can't talk about minimalist clothing without mentioning black. AS obvious as it sounds, this color just as essential as white.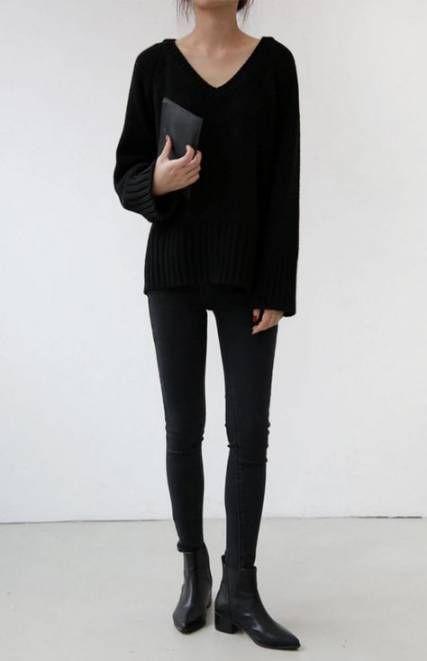 Denim plays another major role in a minimalist style, especially for someone who dresses casual most days of the week.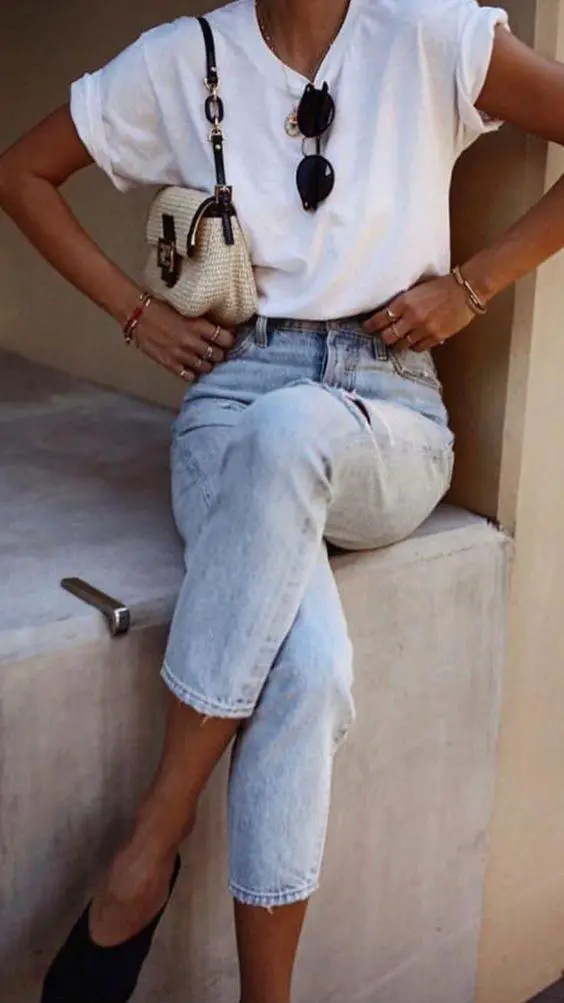 Camel is another chic color that's easy to wear: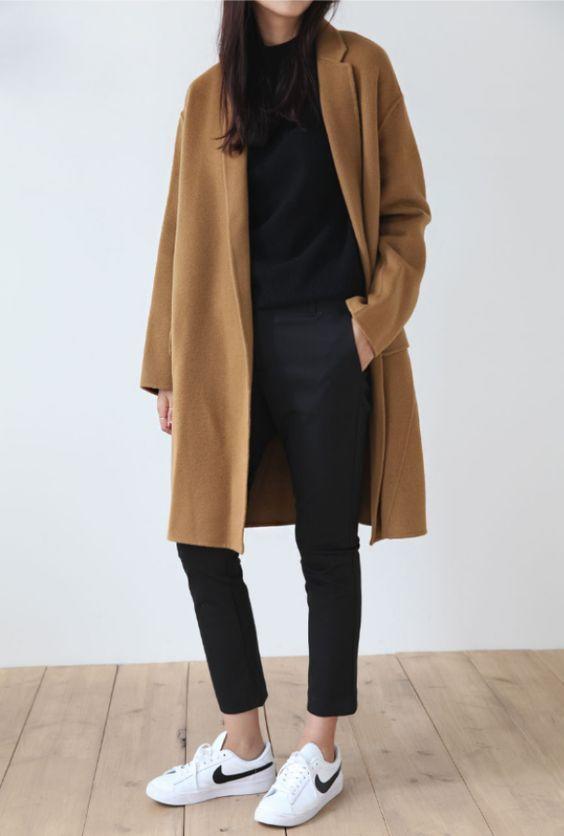 Desaturated, dark or soft shades of pink can bump up your minimalist style. Make sure to include this type of color on those days when you feel like spicing up your look, letting everyone know that a minimalist look is not as boring as some think.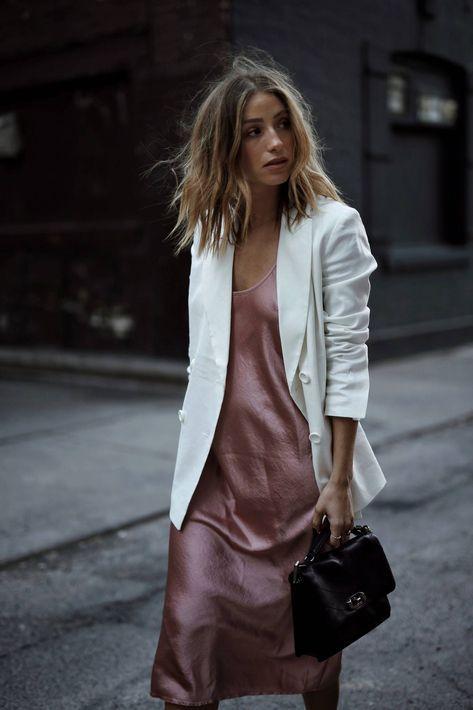 1.2 Silhouettes
Minimalist clothes have all one thing in common: they all exclude intricate details or patterns, becoming a simple but classic silhouette that will allow you to dress it up or down quite easily.
Boxy, loose, oversized or tailored fits can all be included in your minimalist wardrobe. But what's important is that these pieces don't have anything "decorative" such as ruffles, bows, excess of fabric, frills, etc…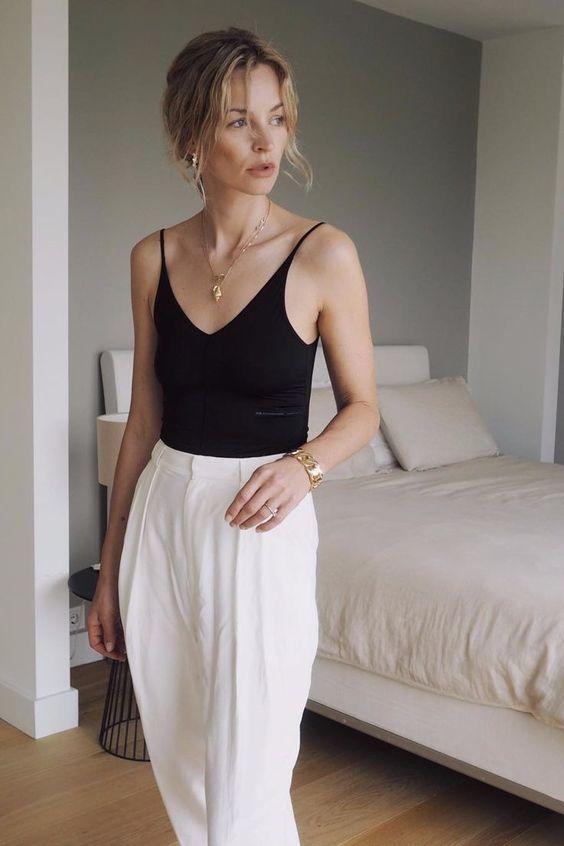 Boxy tops tucked at the waist are one of the iconic minimalist fashion looks. It's as simple as it sounds: simply grab a boxy t-shirt or top and tuck it inside your high waist pants, and voilà! A chic, simple and minimalist look done in less than a minute: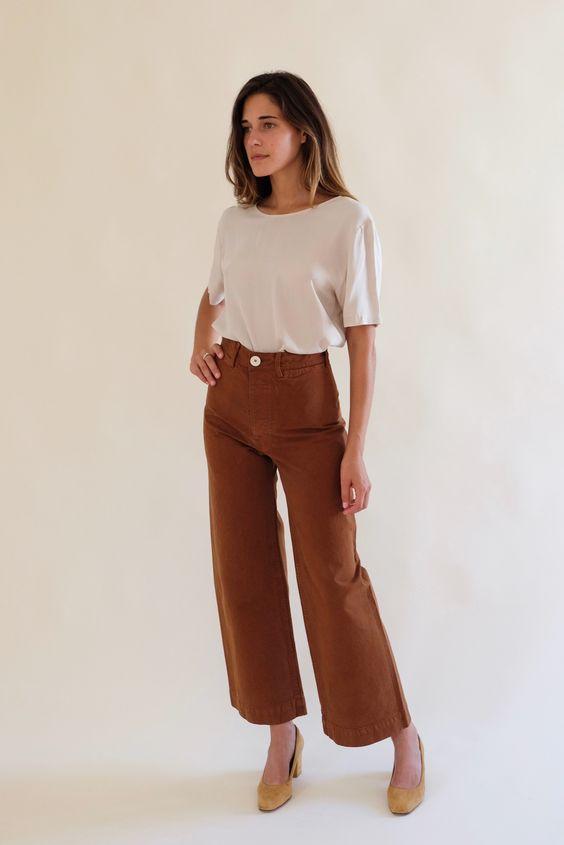 You don't even have to bother about accessorizing. All you need to do is wear the essentials: a handbag and maybe some earrings.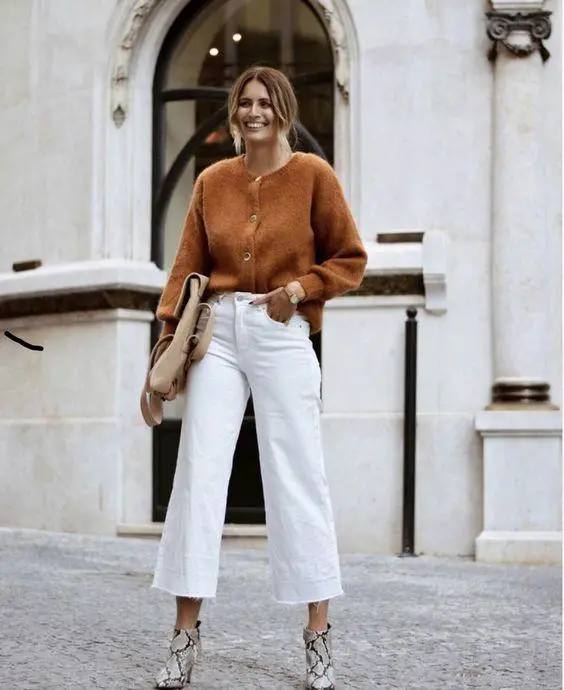 A button-up shirt is one of the quintessential minimalist pieces you need to have ASAP. This is a classic and timeless piece that can be paired with absolutely anything: from cigarette pants for work to high waisted denim shorts for a chic beachwear look.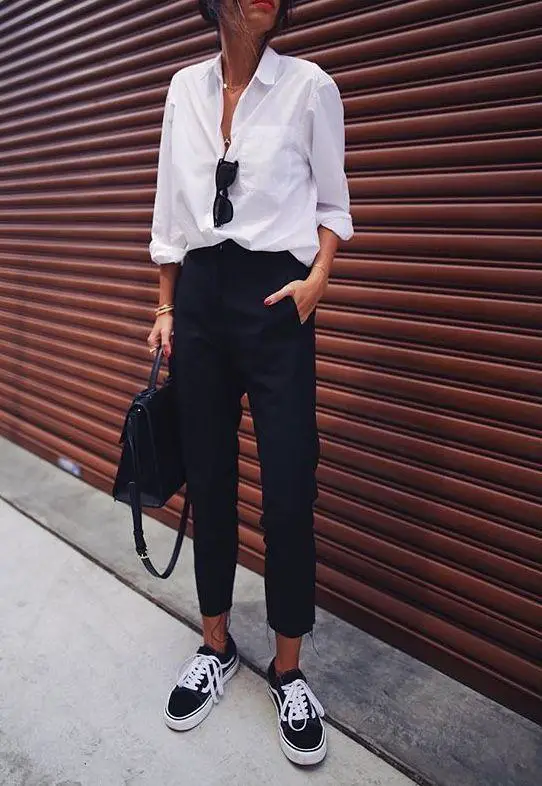 The silhouettes of a classic minimalist style have to look as timeless as possible. That's why a button-up shirt is the definition of a genuine minimalist piece.
Other examples include white or any neutral color t-shirts, long sleeve crew neck tees, short sleeve button up…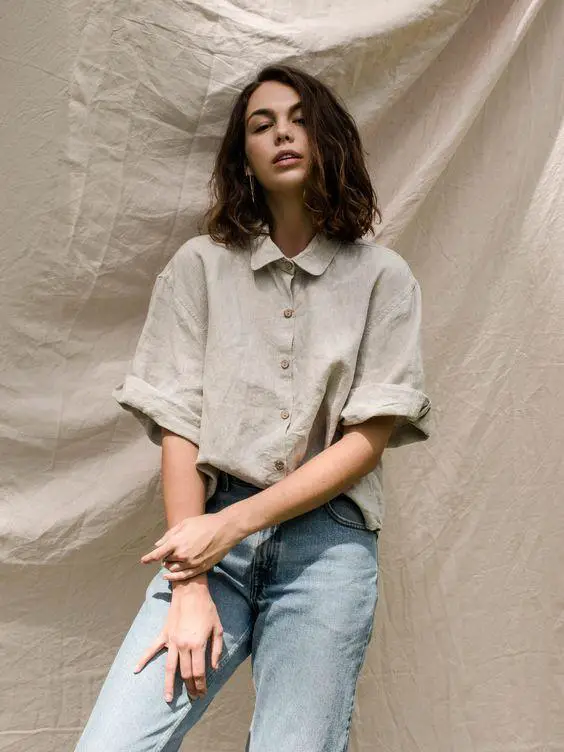 1.3 Basics
The third characteristic of minimalist fashion is the love for basics. Just like neutral colors, basics are essential for mix-and-matching endless types of minimalist outfits.
These basics must-haves are:
Jeans
It doesn't really matter what type of jeans you love. Skinny jeans, mom jeans, boot cut, flare… What's important is that you have some variations in blue, white and/or black.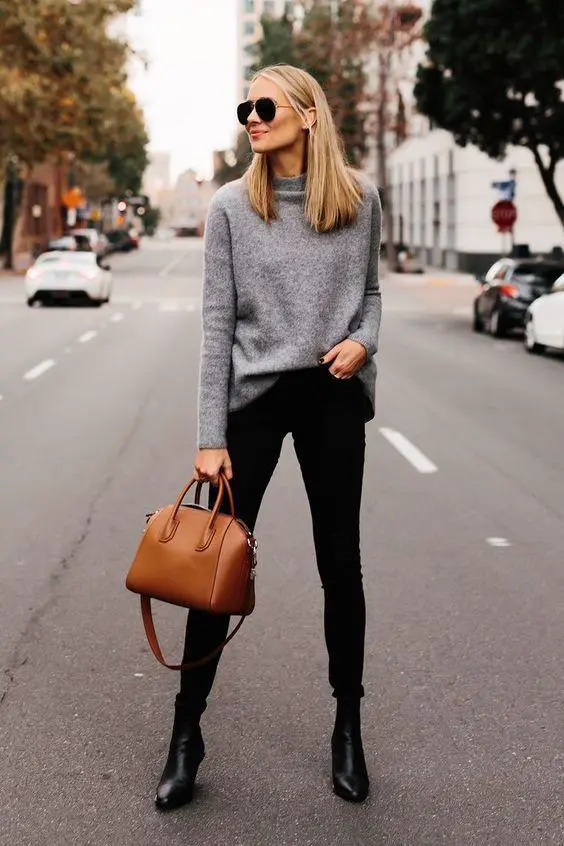 White shirts
T-shirts and button-ups are some of a minimalist's obsessions. You can wear them anywhere: from work to a casual lunch with friends.
White shirts will give you the versatility that no other top will ever give you, hands down.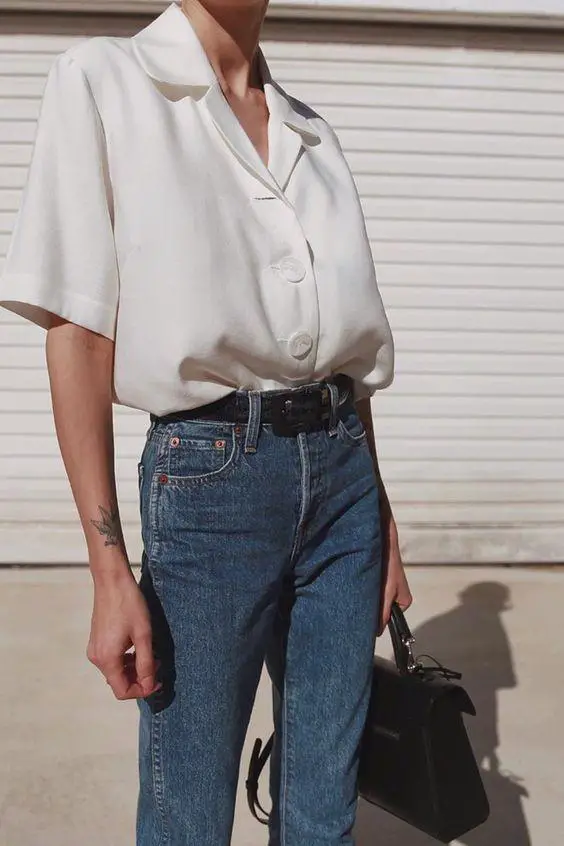 Blazers
Blazers are much more versatile than people give them credit for. You can wear them for a corporate workplace, a business casual look, or for dressing up a casual and laid-back look.
Minimalists love blazers because they look cool, are easy to wear and can instantly dress up any outfit without the use of any additional accessories.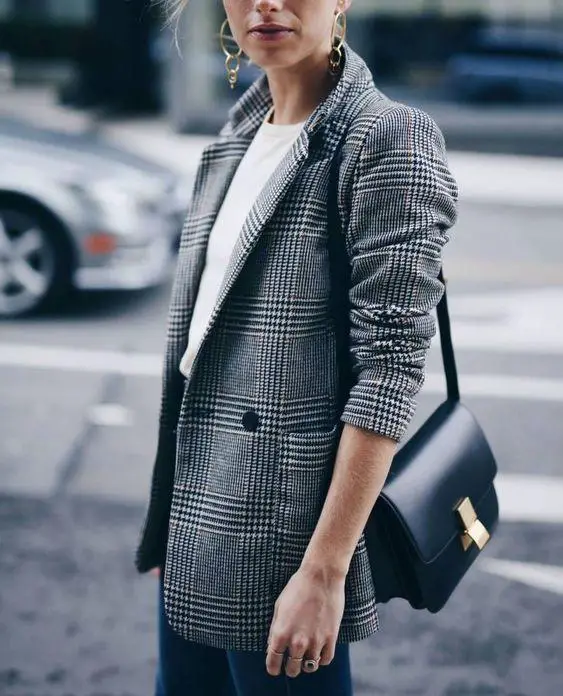 Black flats
Black flats can include anything from sandals, loafers, mules or ballerina flats. The importance lies in the color and versatility that it offers.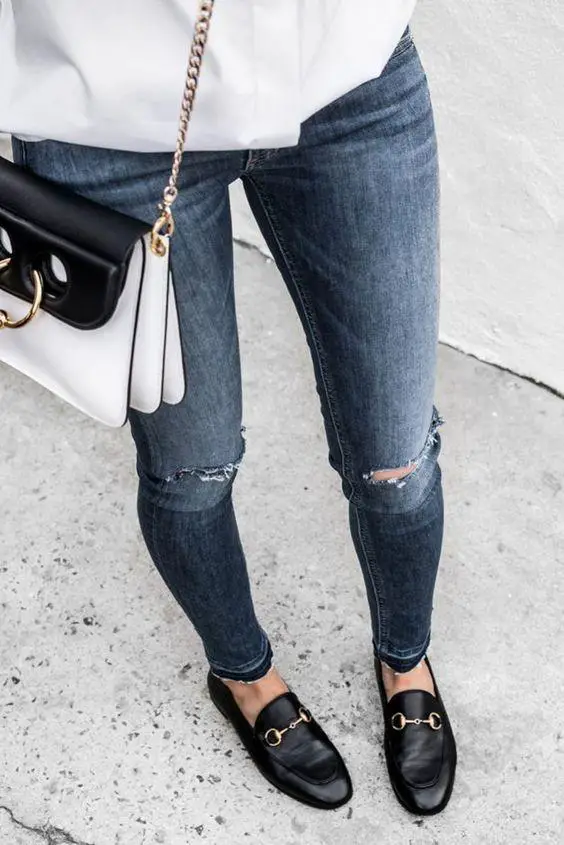 2. A minimalist approach to fashion
As I mentioned before, there's a big difference between a minimalist fashion and a minimalist approach to fashion. You can dress with a minimalist aesthetic like the examples shown above, but have thousands of clothes in your wardrobe.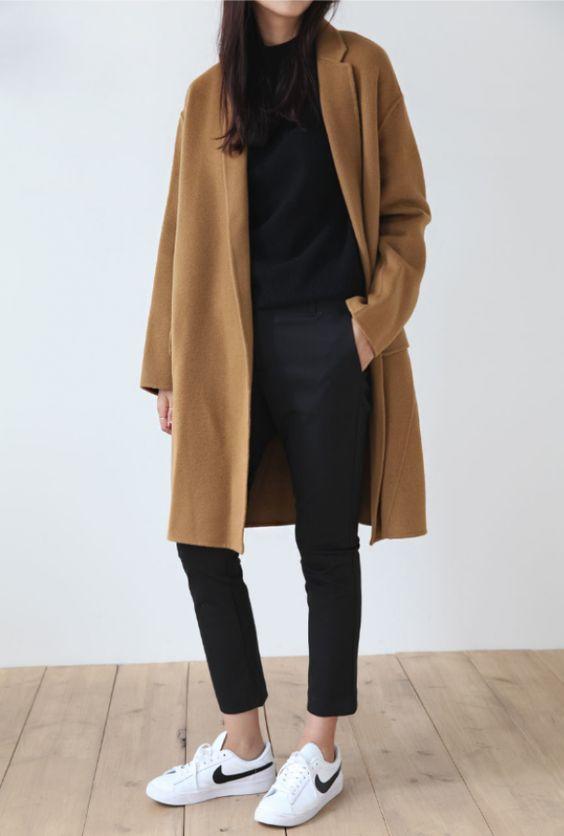 A minimalist approach to fashion is the other way around. You can have an edgy and bold style but have in your wardrobe a few pieces that will allow you to express your style without having an accumulation of clothes.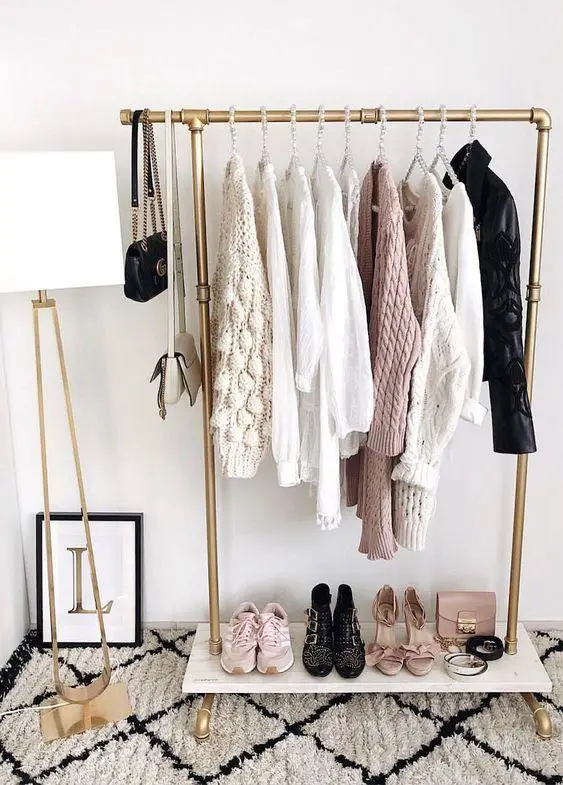 What makes this approach to fashion so appealing for many people is that it simplifies everything:
– You have fewer options, yes, but those are the only ones you need because you have built a functional wardrobe that responds to your needs and wants
– You save much more money because there's no such thing as shopping impulsively
– Getting dressed is much simpler: you don't have to decide from thousands of tops and bottoms to achieve a perfect outfit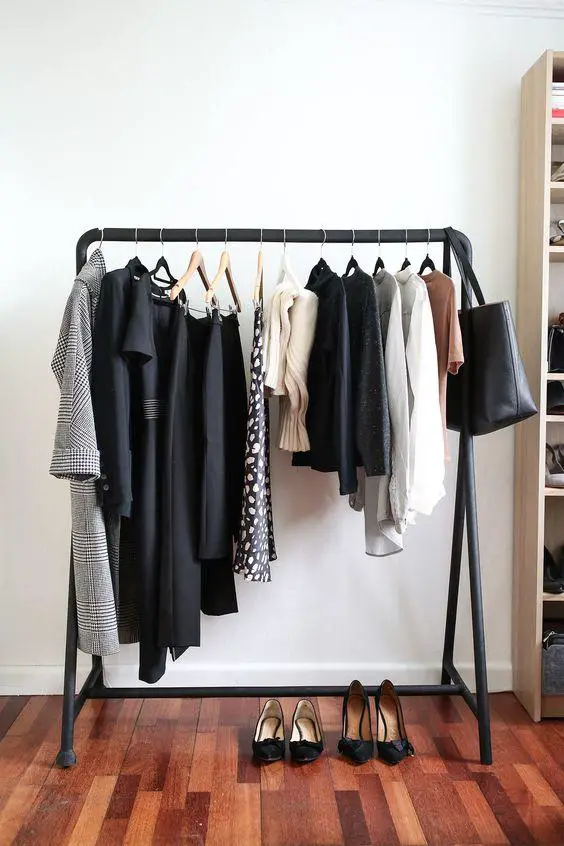 That being said, it makes complete sense that someone who has a genuine minimalist lifestyle has both the fashion aesthetic and the fashion approach.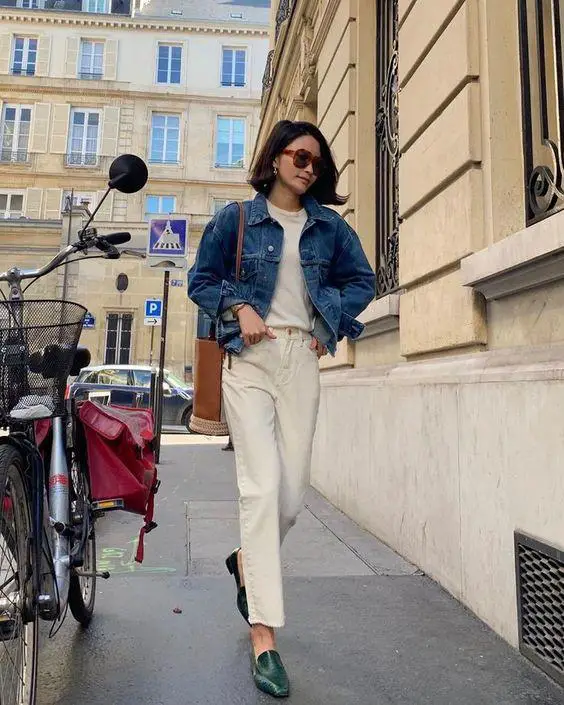 Wrap up:
Minimalist fashion is all about keeping it really simple but chic: neutrals, basics, clean and classic silhouettes… This is the reason why incorporating this style is not as hard as it seems.
Personally, I think a minimalist style is one of the easiest ones to master because almost all of your pieces should be able to be mixed and matched.
But you don't have to be a loyal minimalist. This article can help you come up with cool minimalist looks that you can wear every once in a while or whenever you feel like looking like a cool and relaxed girl.