The pastel color trend comes and goes every year, sometimes subtler and sometimes much stronger. However, one thing's sure, pastel fashion is always going to be completely approved for spring or summer time.
If you've never been a fan of pastel outfits, and have never even tried wearing anything pastel, then this article is here to prove how cool these colors are. It's understandable that many people might think that pastels are not for them because they don't fit their style or their skin color.
But the truth is, pastel colors clothing can be worn and adapted to any style in particular, and almost everyone can totally pull off this kind of outfit.
What does pastel mean
Pastels are those colors which have are pale, have high value and low saturation. They're soft and soothing and are associated with innocence, childhood, and peace.
Here are three different pastel color schemes that include popular tones:
1. "Bright" pastels, a bit more saturated than the other color schemes:

2. Muted or "milky" colors:

3. Colors with a super high value: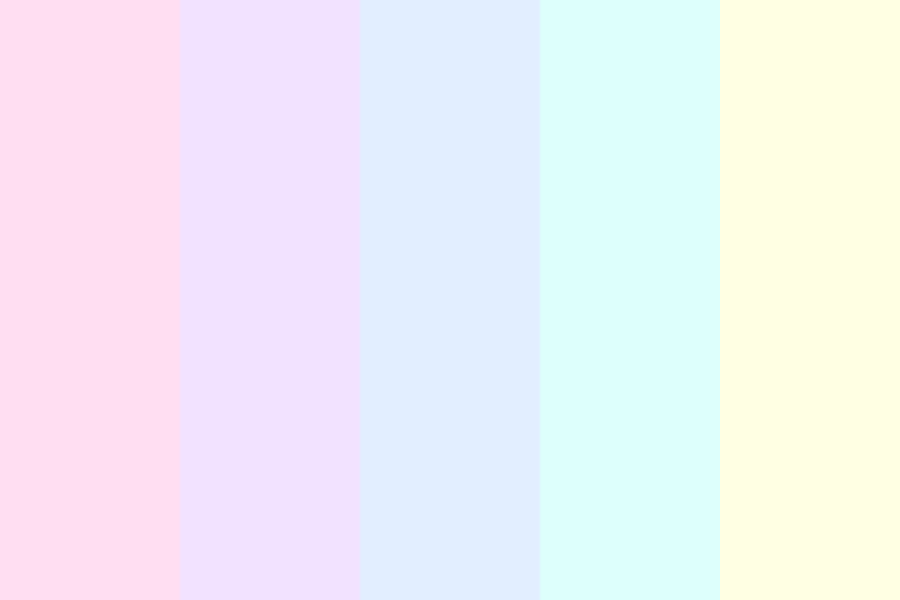 Pastel colors for your skin tone
As you can see, there are many tones of pastels you can find in stores, and the ones you choose should also harmonize with your skin color. These are some tips that can help you find your best pastel color tone:
1. For super fair skins, choose dustier or a bit more saturated tones, like color schemes 1 and 2. If your skin has a cooler undertone, then choose cool pastel colors like periwinkle, lavender, light pink.. If on the other side, your skin has a warmer undertone, pastel versions of orange, yellow or red are going to look great.
2. For medium skinned girls, most pastel color tones will look good. If you're wondering where to start, I'd suggest a blue periwinkle or a pale bubble gum pink.
3. For dark skins, the tones from the first and the third color schemes are the one that will best harmonize. Again, keep in mind the undertone of your skin: for cooler undertones, a nice pastel tone of blue, green, pink or purple, and for a warm undertone, red, orange or yellow
7 Pastel color outfit ideas
Now that we've gone through the basics of pastel colors, let's move on to the best outfit ideas to make the most of this cool and trendy colors. I've compiled 44 outfits that will help you come up with your own take of pastel color fashion, making you fall in love with this never-ending trend.
1. Prints and pastels
A pastel style doesn't necessarily mean that you have to dress from head to toes in pastel colors. If you're still debating whether these colors are for you, then you can perfectly choose to wear only one piece in pastel.
My favorite way of doing so is by contrasting that pastel color with a cute print or texture. For example, an animal print dress with a baby blue coat: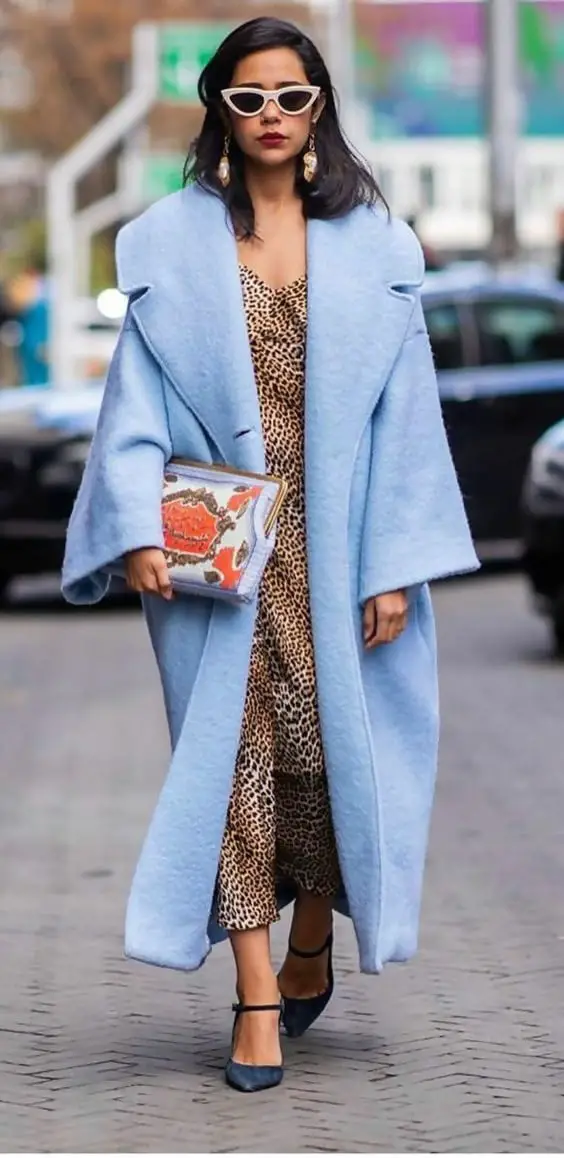 A pastel color coat also looks great with black and white prints: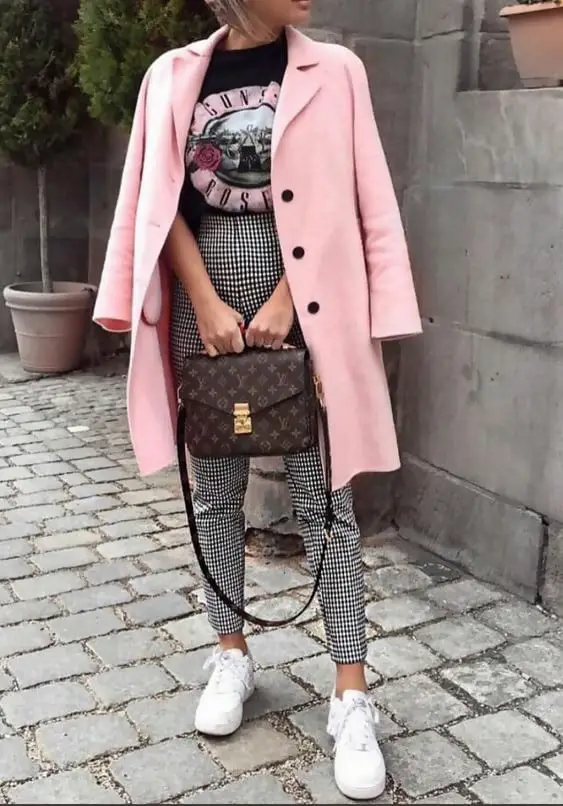 Plaids against pastel color tops are another cute option you can pull-off: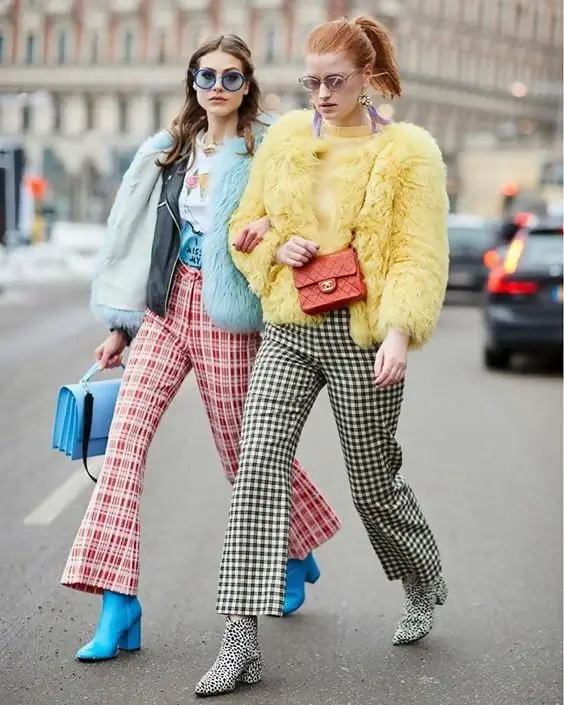 2. Neutrals and pastels
Neutrals are neutrals because, well, the go perfect with almost anything. So if you're not sure whether a pastel color outfit works for you, opt for neutral pieces that will "blend" nicely with the pastel piece you choose to wear.
Pastel, white and gray is a safe option you can choose. It will always look cute and stylish, no matter the pastel color you pick: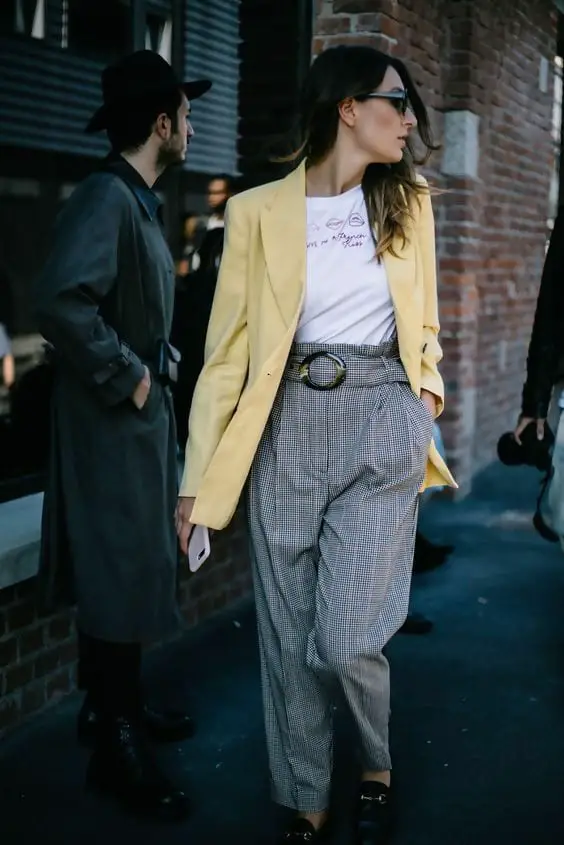 White is another cute and stylish option that will never fail you. A super pale and dusty shade of pink or mint will do the trick: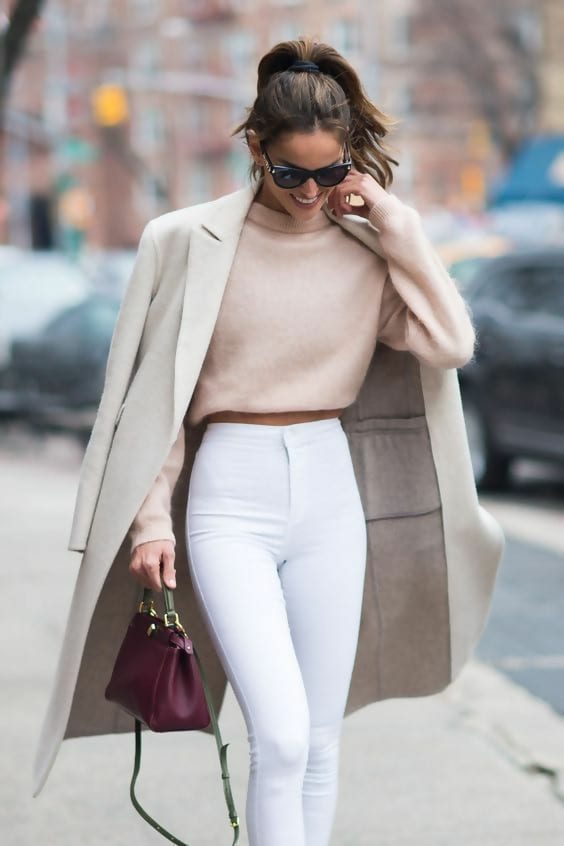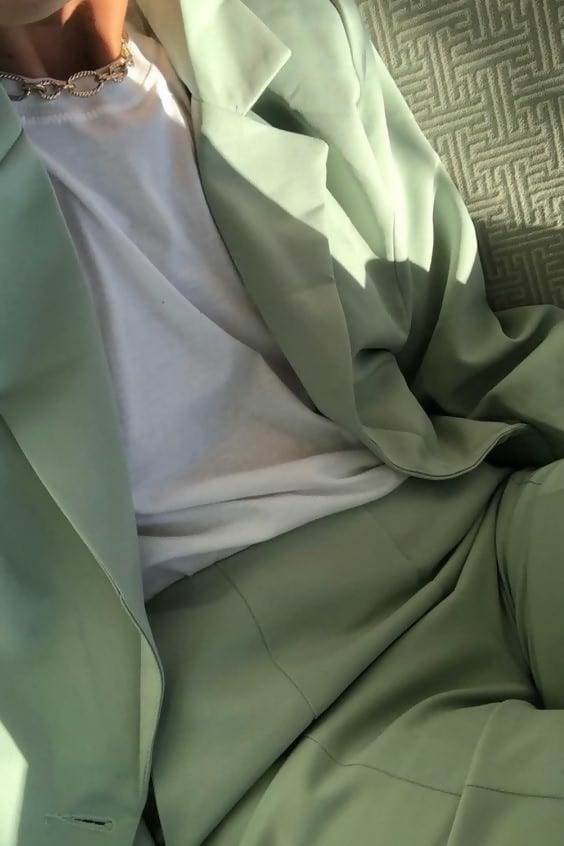 You can also choose a neutral that matches with your skin color, just like Victoria Beckham and the milky brown she's wearing on her upper body, contrasting with the baby sky blue from her pants.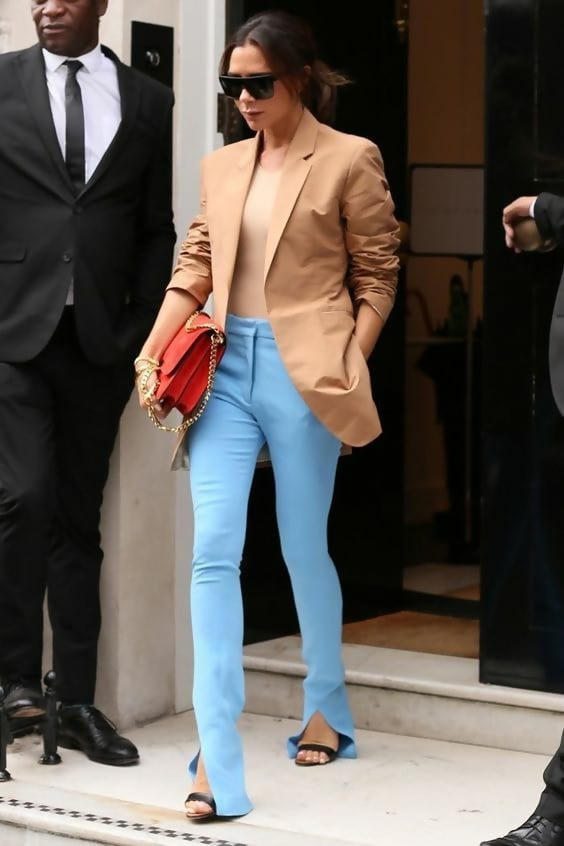 3. Saturated with pastel
One of the boldest ways of pulling off a pastel outfit is by adding saturated colored pieces. The contrast of the pastel's softness against the saturated color's aggressiveness will be what takes your outfit to the next level.
A pastel top with a bright and saturated color as a layer along with a denim bottom is a bold, casual and stylish look that will make head turns as go pass by: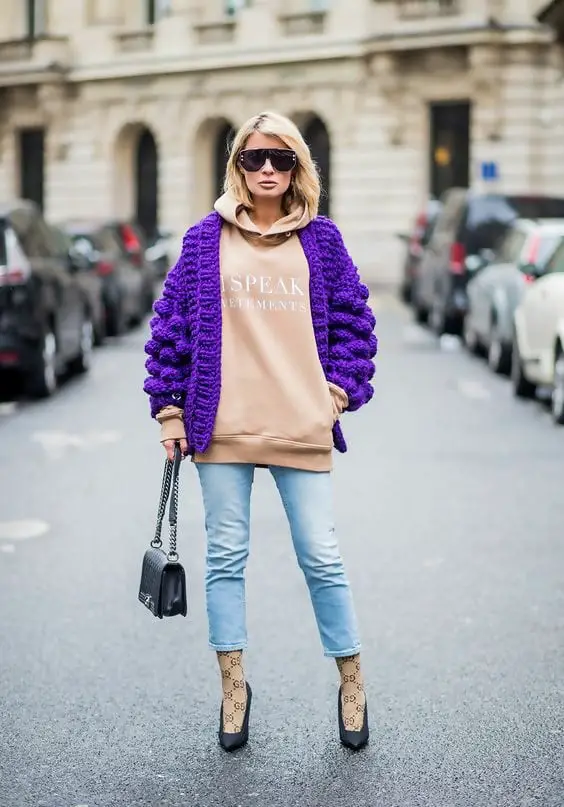 Another cute and popular combination is a bright tomato red with pastel pink: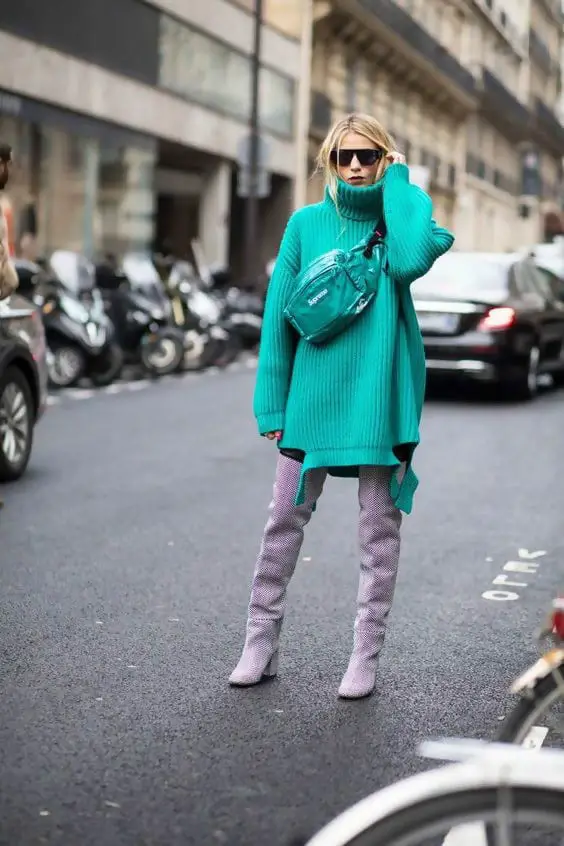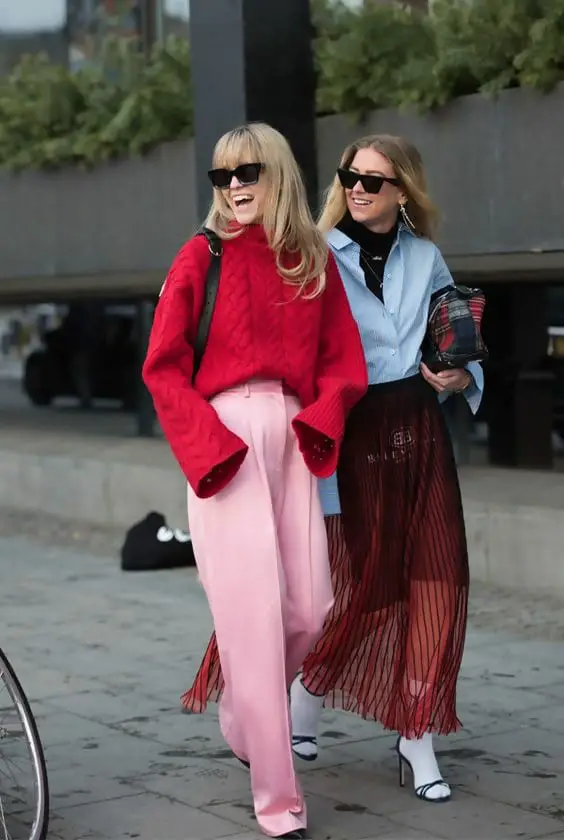 You can also choose to contrast your look with super bright accessories, such as fucsia handbag and shoes.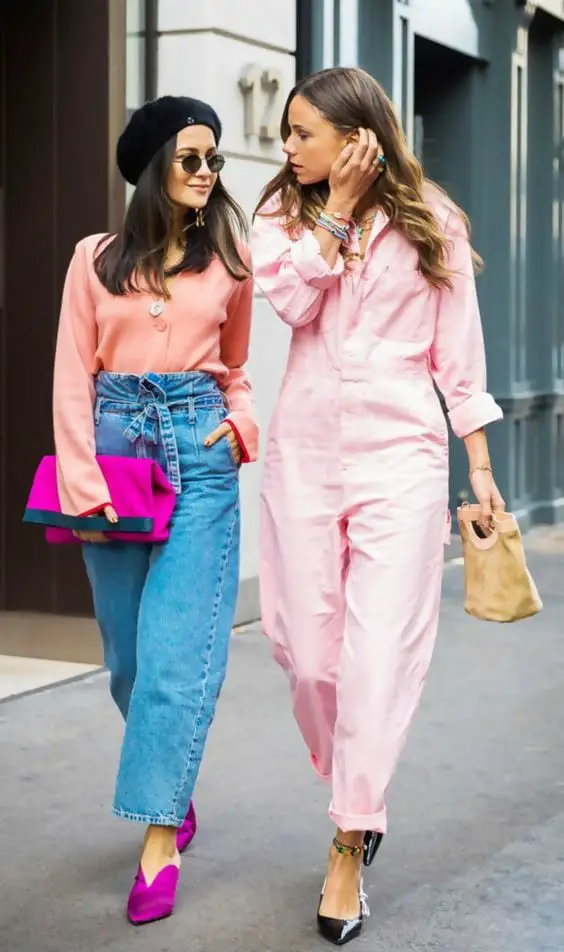 4. Denim and pastels
Wearing your favorite pastel top with a cute pair of blue jeans is a go-to option for anyone who's not much into pastels but still wants to give it a try. This combination looks absolutely stylish and effortlessly cute.
These are cute pastel outfit ideas you can easily recreate: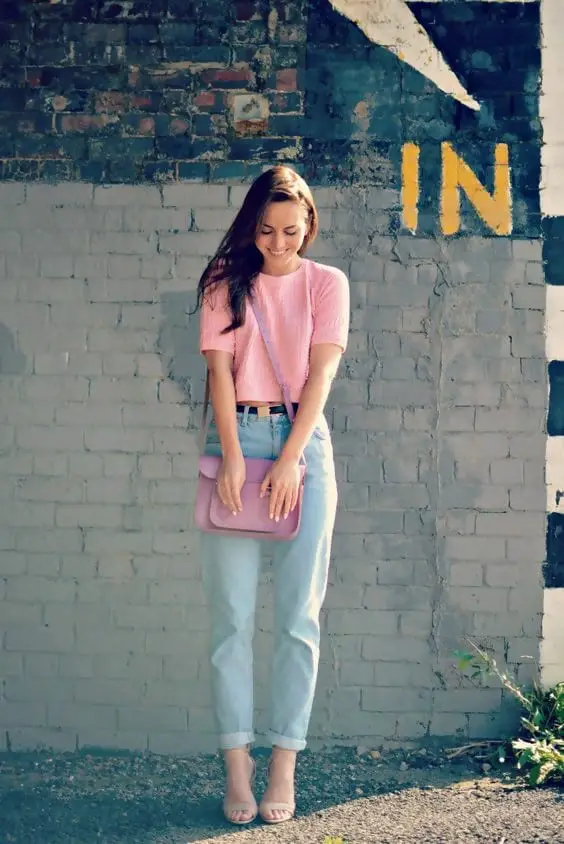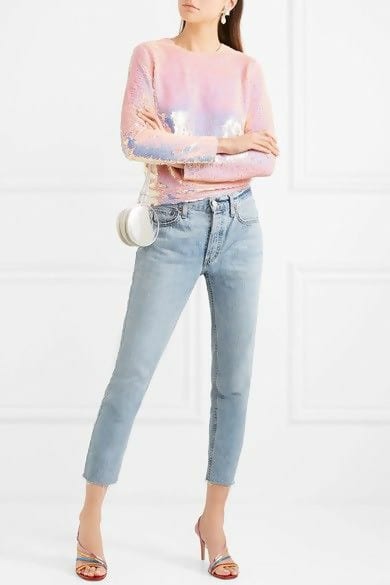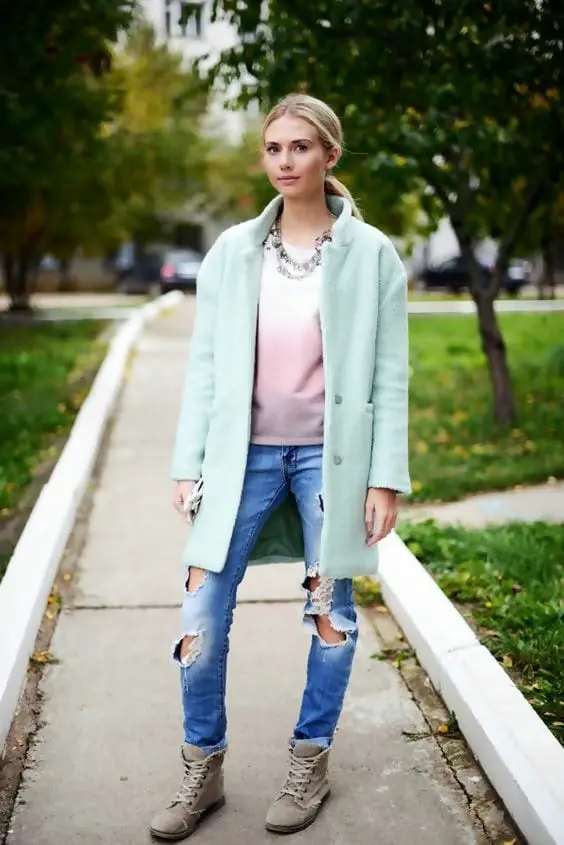 5. Pastel color dresses
Wearing a pastel color dress is the easiest way of wearing a pastel outfit because, literally, all you need is a dress.
The accessories you complement your pastel dress with will depend on the look you want to create. But nude colors is a cute option to complement pastels with and the safest way of doing so too.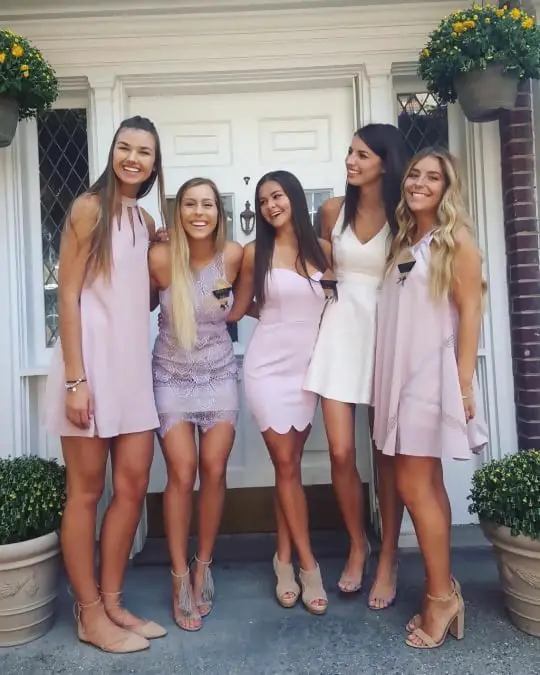 Pastel is a popular dress color among bridesmaids: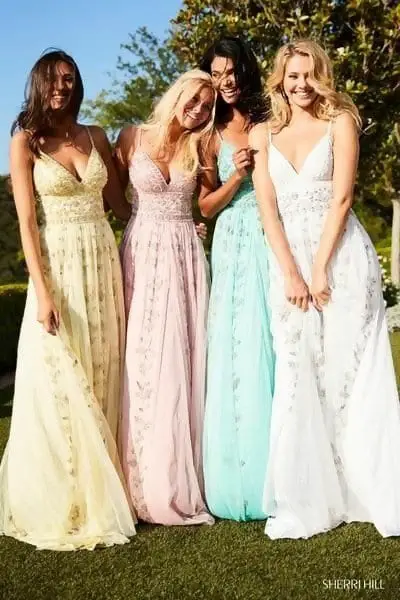 But casual pastel dresses are also a must if you want to dig into the pastel trend: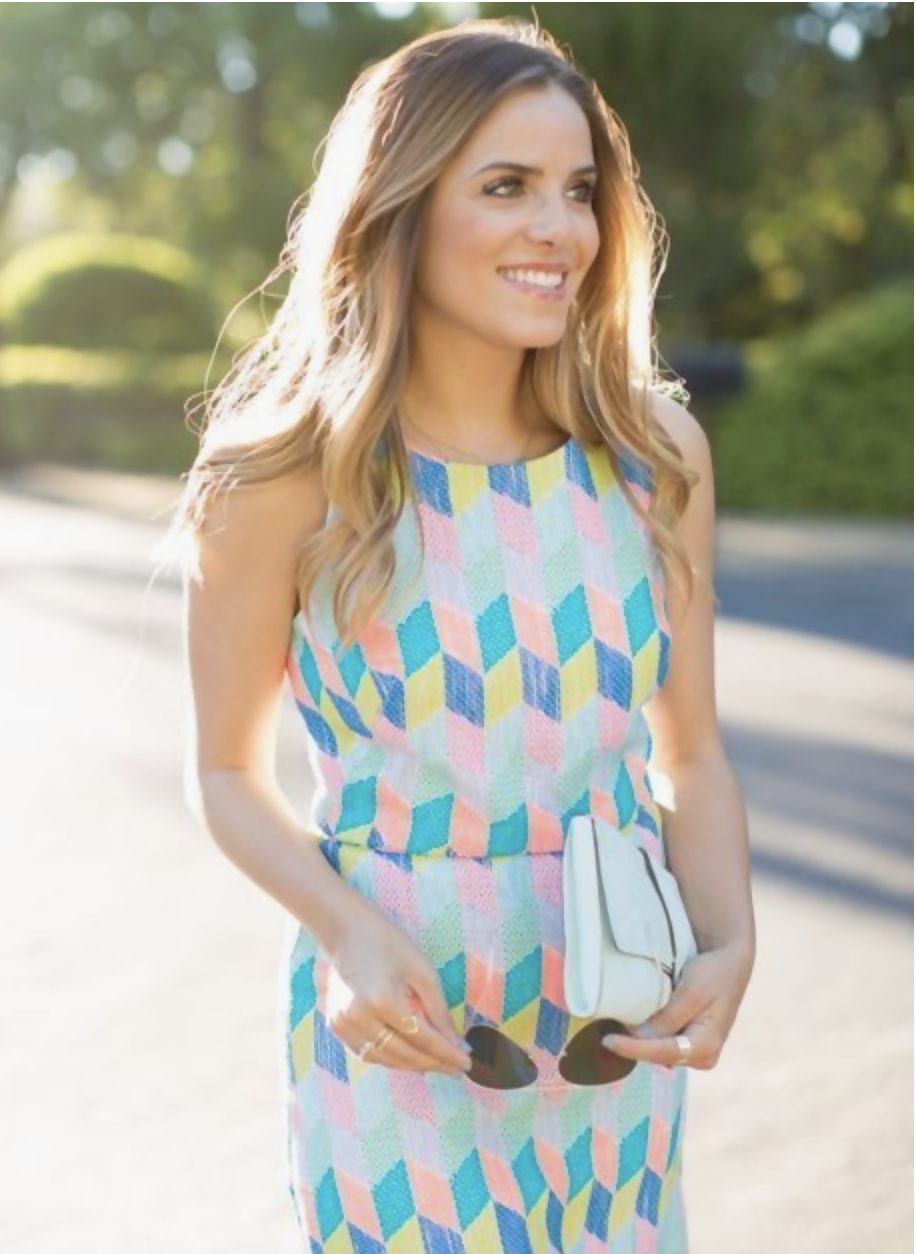 6. Monochromatic pastels
We can't talk about pastel outfits without mentioning monochrome looks. There are different ways of creating a monochromatic outfit with pastel colors.
The first one is by literally keeping the whole outfit in multiple pastel shades of a specific color. For example, if you choose purple, this is how stylish and cute it would look like: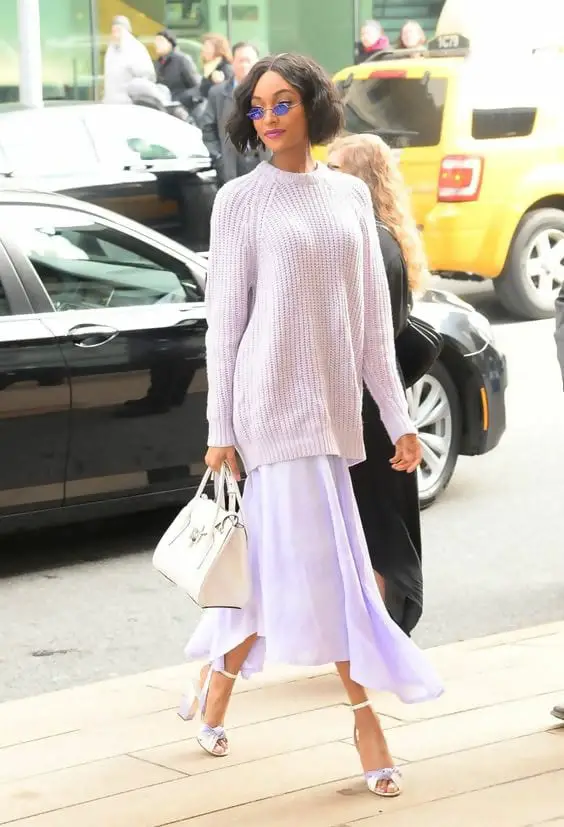 Here are other examples that can help you decide which color will best work for you: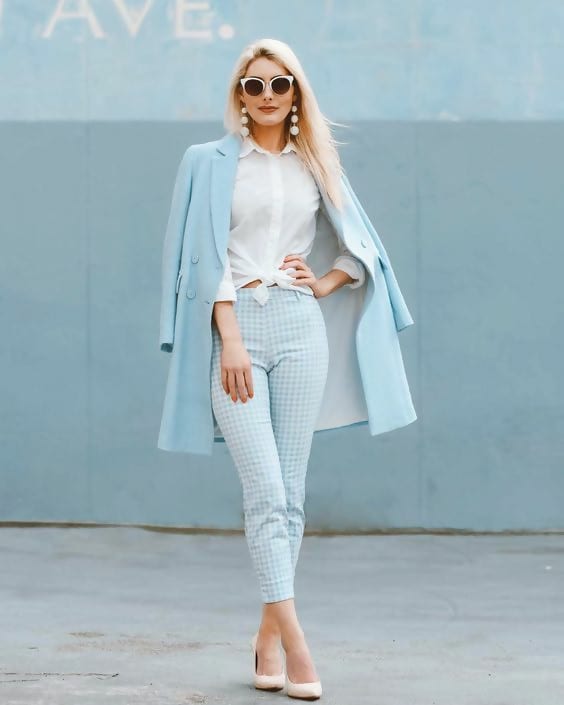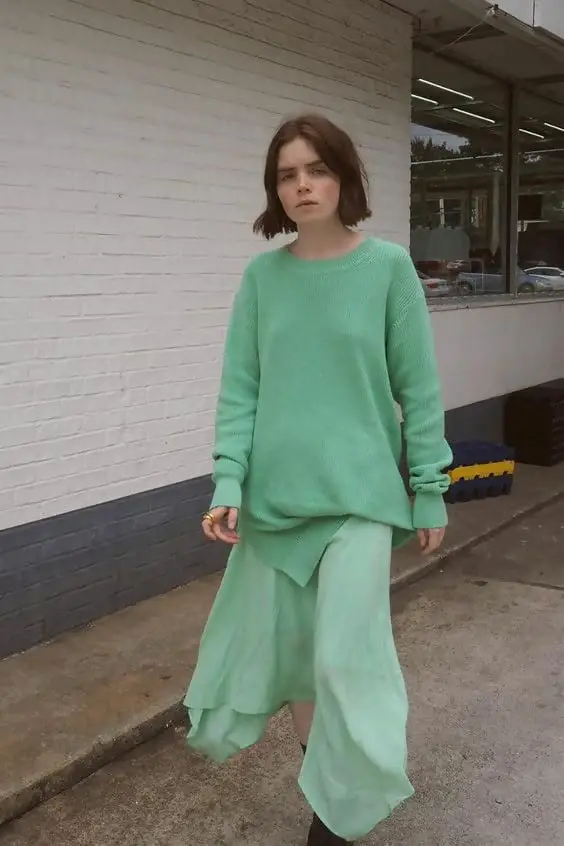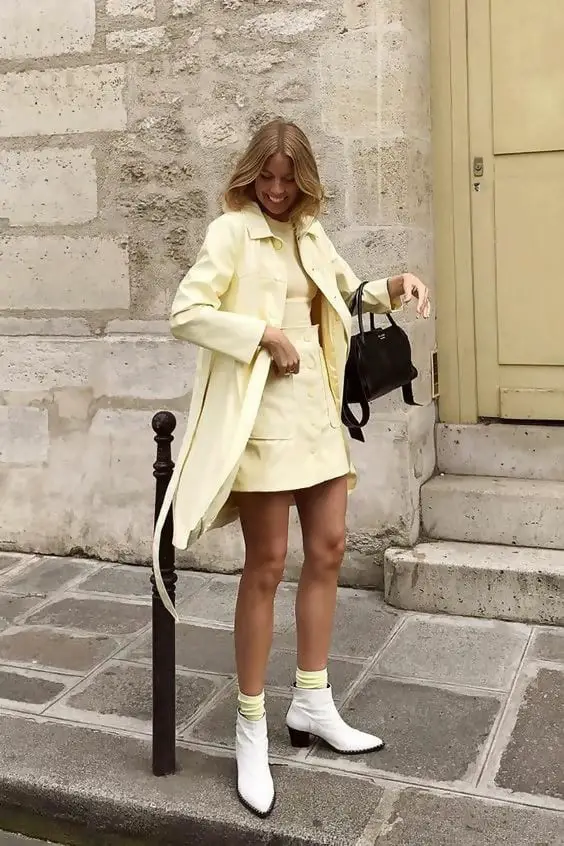 The other way of pulling off a cute monochromatic pastel look is by choosing a darker or toned deeper shade of the color you choose to wear. For example, if you want to wear a green outfit, a mint pant and sage top and coat will do the trick. You can choose neutral color accessories, like white shoes and handbag, to complement your monochromatic look: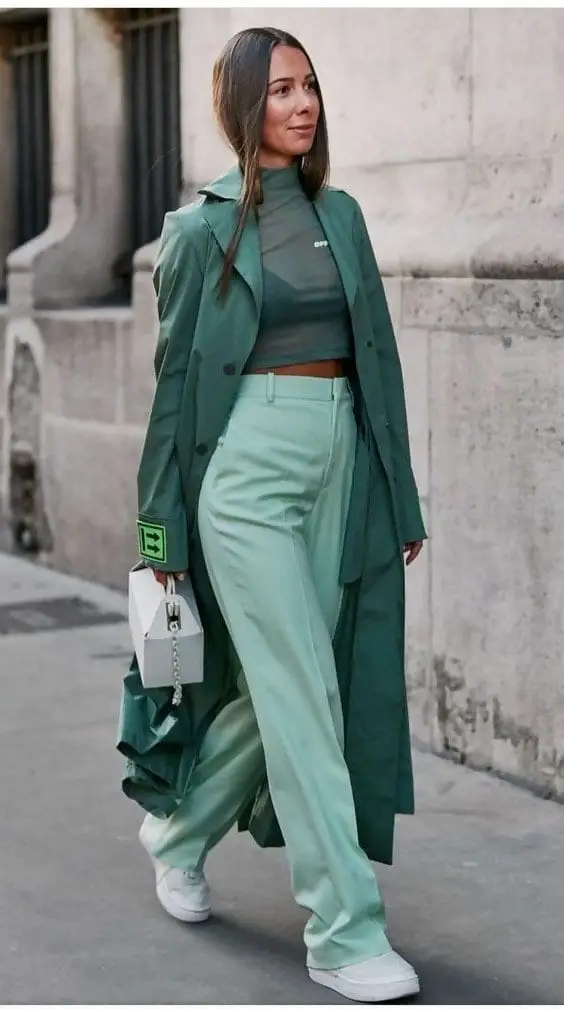 Here are other examples of how you can pair a pastel color with its deeper, brighter or darker version: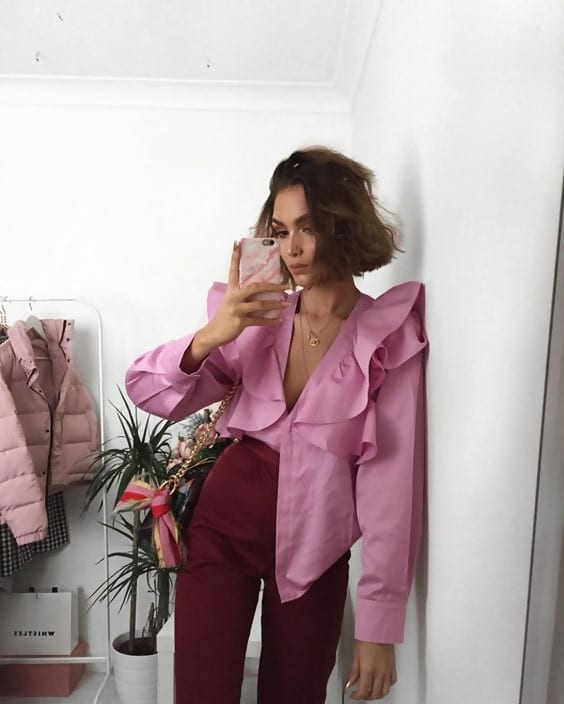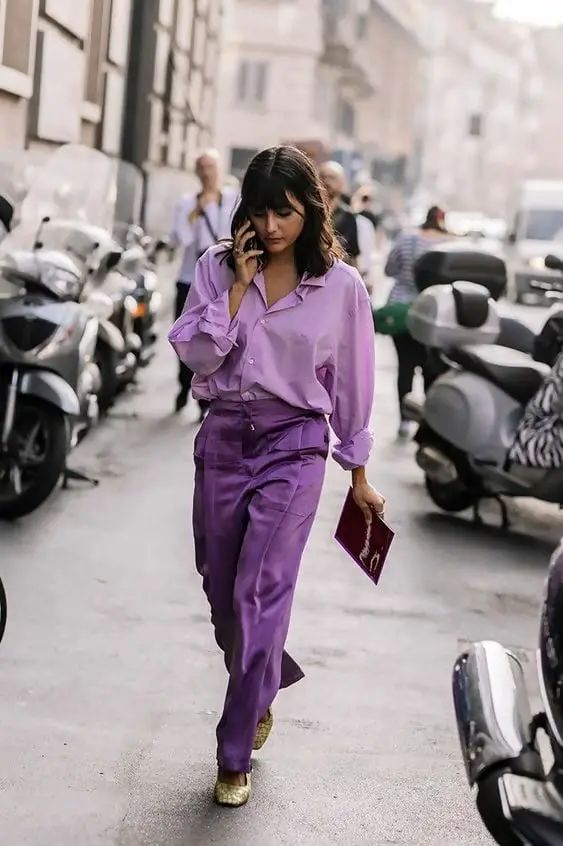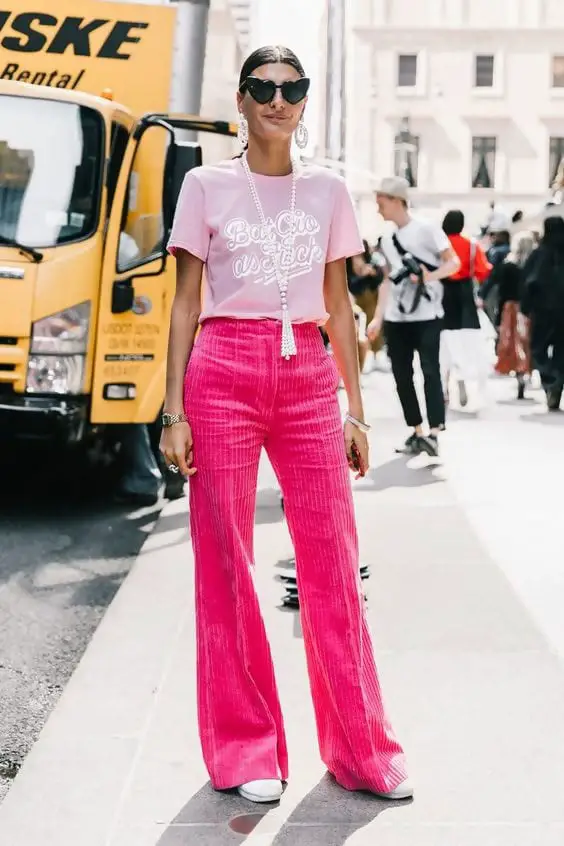 7. Pastel on pastel
If "go big or go home" is your fashion motto, then wearing different pastel colors all in one outfit will be your go-to option.
This is the most fashion pro look you can create, as it requires a keen eye for color in order to combine different colors into a coherent look.
Here are different pastel combinations that can help you recreate a head to toe pastel outfit: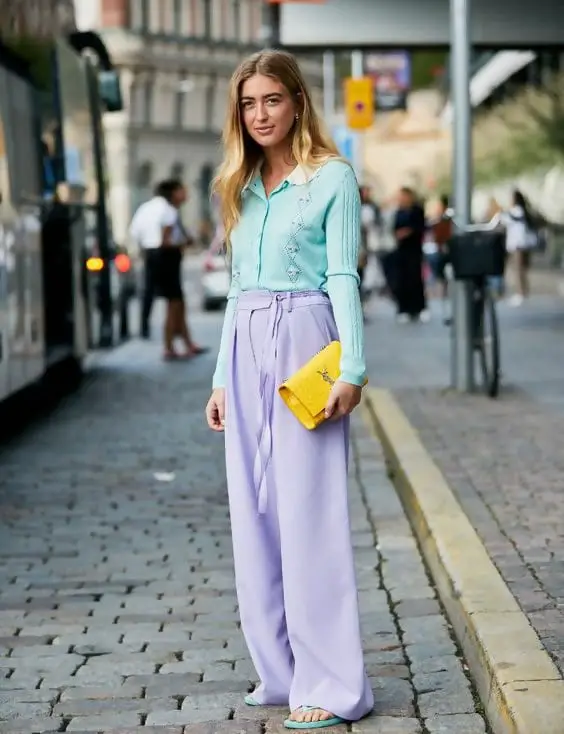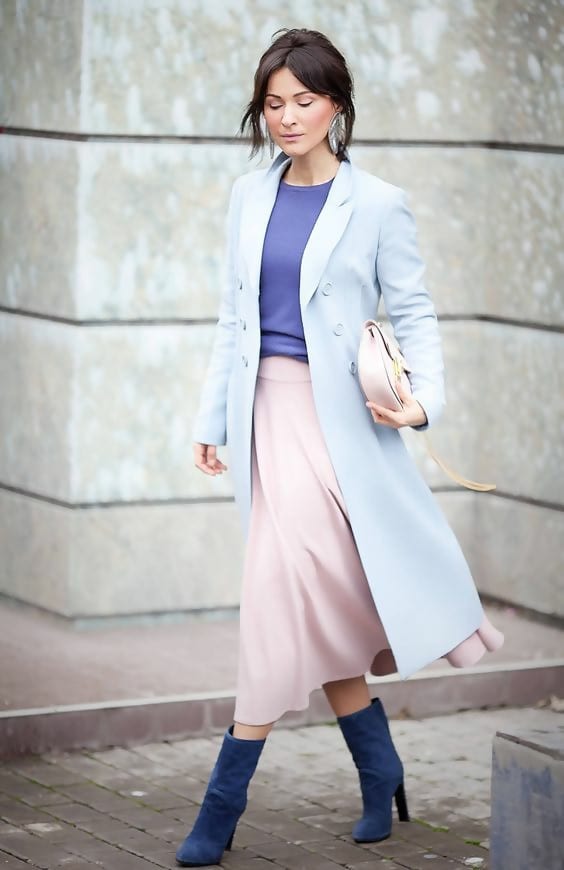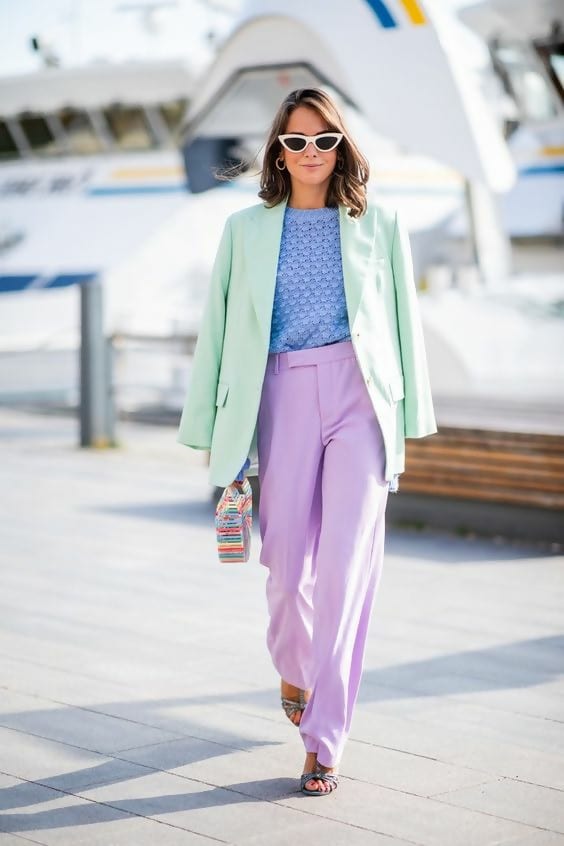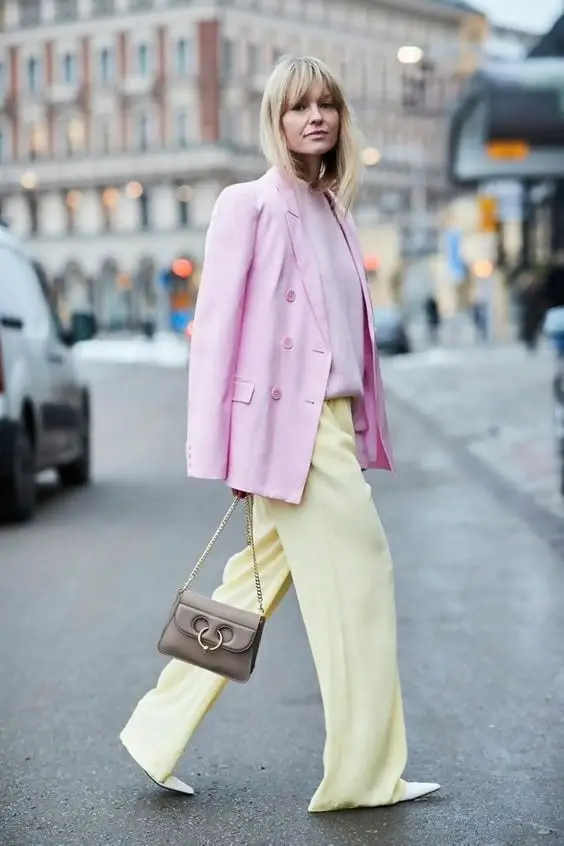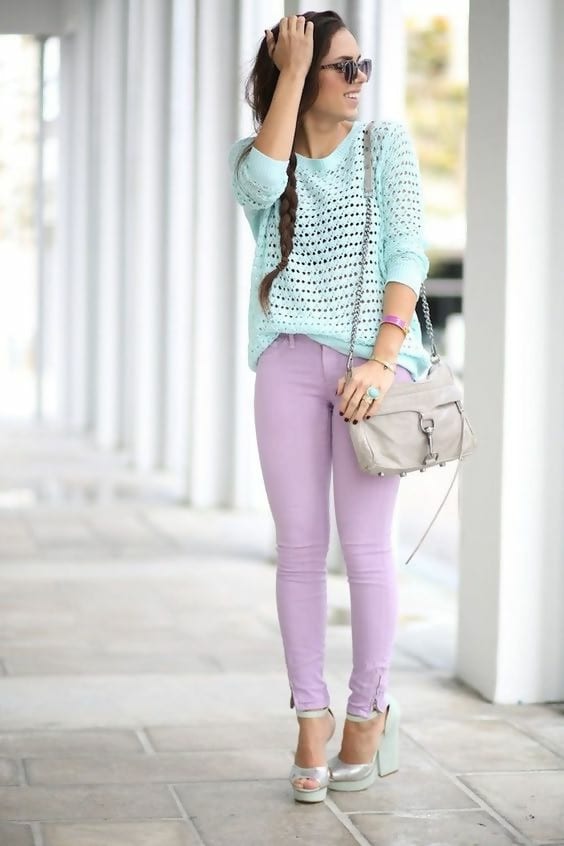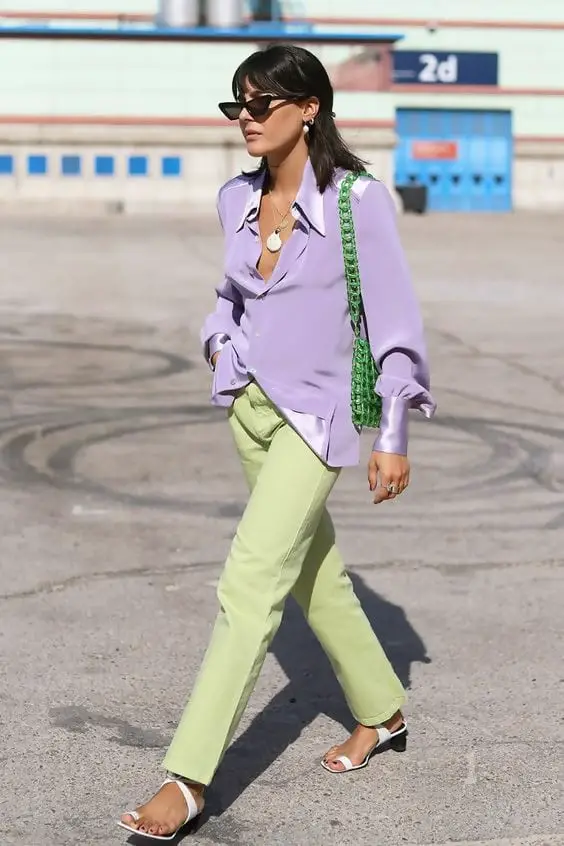 Wrap up:
People often get "intimidated" by pastel color fashion only because wearing them means getting out of their comfort zone. But there is nothing to be afraid of.
Once you've learned the basics of which pastel color suits best your skin tone, then the rest is all about having fun!
These 7 ideas on how to wear pastel colors will help you come up with different stylish and cute outfits. You can try the one that you know you'll feel more comfortable in, and then you can easily upgrade your pastel color style.