I have bought a lot of items, but I still feel that I don't have enough clothes to wear (rest assured that no woman thinks she has enough clothes). In my opinion, the most fundamental reason behind not knowing what to wear is that you do not plan your wardrobe well.
White T-shirts are wild and trendy so we buy one after another. One-piece suit is a must-have item, so we get one piece after another; Off-the-shoulder outfits are popular, so girls buy one after another; Skinny jeans are the trendiest fashion staple, so we buy one after another.……
After opening the closet every day, we feel like we have nothing new to doll ourselves up. This is where the problem lies: our wardrobe needs to be re-planned.
Today's issue is: How to create a high-efficiency wardrobe that suits your style and a limited budget? Why emphasize yourself? Because everyone's style is different, even if you copy a fashion blogger, the outcome can be different.
Do not underestimate the power of planning a wardrobe. It is just like planning our life ~ results bring betterment.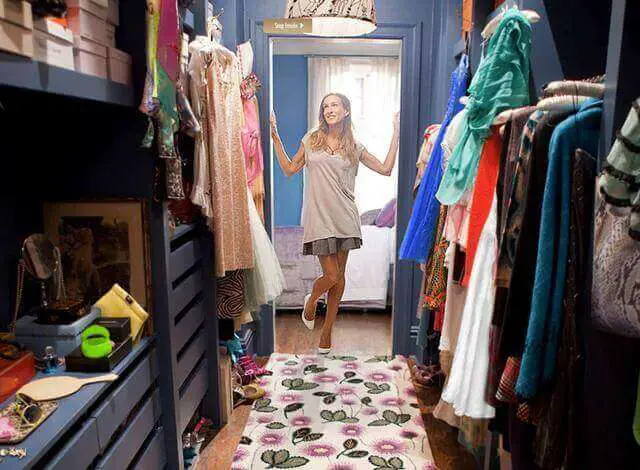 How to Manage your Wardrobe Well ?
Find Clues in your Closet!
Before discussing the ways to manage different fashion staples, the first thing is to invest on the items that represent your personal style.
I always feel that a closet reveals all the secrets of a woman's heart: your preferences (clothes you love), your sense of security (the clothes you often wear), your hidden secrets (the clothes that you don't dare to wear or buy) and even your subconscious (you don't even know why you're buying some clothes).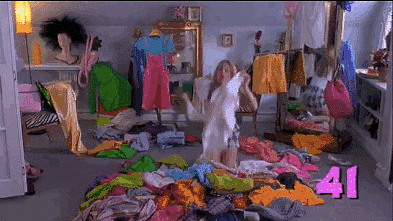 Now let's get started, divide the clothes in the closet into two categories:
No matter how many styles of clothes you have in your closet, there are always some styles of clothes that you have always been passionate about wearing/buying. The first category is what you love to wear, or the ones you wear quite often. Once you put aside these most favorite clothes, you can easily know your personal style.
The second category consists of the clothes that you don't wear quite often but still you admire them. These clothes represent the style that your subconscious likes.
These buying preferences of yours reflect what you call your personal style. When you pick out these two types of clothes, the rest of the closet consists of clothes that you don't like to wear at all. After this round of distribution, you are quite aware of your own style.
There are many benefits of knowing your personal style: for example, it can make you quicker when you buy, buy, buy, buy, buy, buy, buy, buy, buy, buy, buy, buy, or get faster and faster every day when you go out to shop.
Establish the Core Single Product
After finishing, you only have clothes that you like to wear and like to keep in your closet. When I finished the wardrobe and found that I had 21 white shirts / dozens of white T-shirts / dozens of identical jeans, I was shocked.
Everyone knows my love for these kinds of single products and I love to wear them repeatedly. These are the trendiest items and majority of people like these single items, so when they go shopping, they just want to see them—all that their heart says, "This is my style, buy it." Even girlfriends who go shopping together, when they see such items, they say, "This is your style, buy it,"
In fact, I have found that I usually wear two or three pieces repeatedly. So even if you love these products, you really don't need to buy so many of them. Buying too many duplicates is wastage of money and energy as well!
Whatever it is, at least we know what pieces inspire us the most. That's right, that's what we buy/wear most of all.
Establishing your own basic product is the key to positioning your personal style. These items are best to spend on. What I emphasize the most is to try to buy the best texture, rather than buying the same single products each time.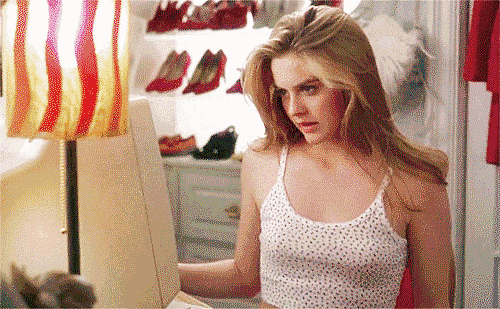 If you take my suggestion, I would always recommend buying an item that can be concluded as one-time purchase. The longer it lasts, the better it is for your pocket. So, next time when you are about to go shopping, instead of buying ten similar items, focus on buying one with high quality.

There should be at least three different matching schemes for each core product…
To create a wardrobe with a high utilization rate, we must know how to use the same single product in different combinations. Previously we introduced Olivia and Alishan Zhong and other IT. girls. They are all recognized as matching masters. Their most powerful styling hack is not to wear different clothes every day, but to try different items on the same dress.
After finding the core single product, you can use them as the central piece with different matching clothes, shoes, bags and jewelry. Each item should have at least three self-created combinations, so that you don't need to worry about what to wear every day. .

If you can't find three kinds of styling schemes, list up the basic items that are lacking in your closet. This is the perfect way to avoid buying duplicate clothes; and wearing them does not give the similar look each time.
Many fashion bloggers who change outfits on daily basis, do not necessarily spend more on clothes than we do. It's just that they don't invest the money on the same styled products as we do. The clothes they buy are complementary to each other. This is why I always recommend to dig out your closet to plan it out. So, just "wake up your wardrobe".
How to match different outfits? Try to know which things can be used repeatedly. For a period of time, I used to whimper before going to bed. I also used to flip my clothes out of the closet and tried them on. Besides having fun, doing so saved the trouble of trying what I wanted to wear the next day. Do you have less money to buy clothes – each time when you buy clothes, ask yourself: "Is this product already in my closet?" It would save you from buying duplicate items.
Let me give you a reference of what basic items I have in my personal closet:
Shirt (white, blue), white T-shirt, striped T, silk vest (blue), dress, black tights, denim shorts, black A-line skirt, red cashmere cardigan, small suit,
Khaki windbreaker, locomotive leather coat, red bag, Leopard print shoes, nude color shoes, black pointed shoes, clavicle chain, wrist watch, wide bracelet.
There is a fashion theory that 20 basic items (including shoes, accessories, bags, jackets, skirts, pants, tops, dresses) are sufficient for 1 season. The above 20 items are single items that I use repeatedly throughout the year. In winter, I only add sweaters, coats and boots. I don't even need to change my wardrobe for a season. So, buy this much at least.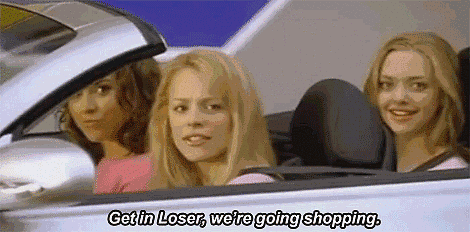 Remember to Play with the Colors!
In addition to styles, color is also the key to positioning a perfect style. Girls usually do not dare to experiment with different color schemes; but people who only wear black and white or neutral colors everyday, look boring. Therefore, next time when you buy clothes, try to make combinations with various colors.
Right color matching is a very complex trick. I once purchased some books on color matching to learn about it, but I didn't dare to look into them. Actually, it is not that complicated. After all, dress matching is not something to learn. There is no absolute standard for it. As long as it is pleasing to eyes, it is acceptable.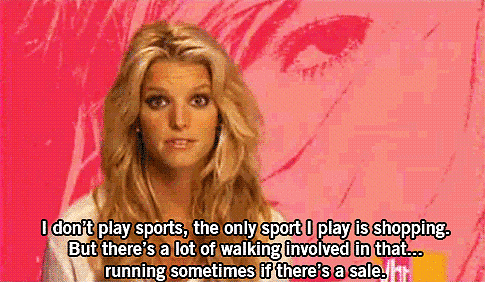 There are a few simple tips:
The first step is to understand the colors that are most suitable for your skin tone, facial features, and temperament, so that they become your main color, and then properly add secondary colors to it.
If you do not have confidence to incorporate your basic color scheme, just try some bright colors.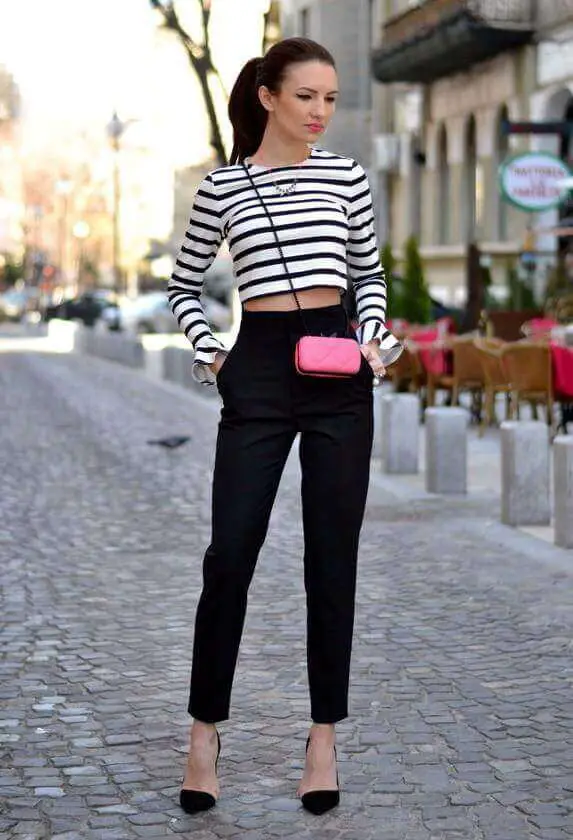 These items are also worth spending money…
Shoes: If shoes are not good, no matter how good clothes you are wearing, it would not look good. Spend money over it—a really genuine reason.
Bags: It is enough for a woman to buy five high-quality bags for a lifetime. A good quality bag enhances body's texture.
Jewelry: Invest some money on some fashion accessories. I am referring to the basic jewelry items, such as a clavicle chain / a watch / a pearl long chain / a pair of diamond earrings and so on. You do not have to spend much on these popular accessories.
Underwear: What kind of woman, what kind of underwear? Underwear must be chosen wisely. Remember to choose at least two comfortable and beautiful lingerie for yourself.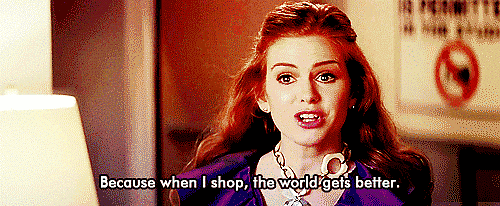 Spending on the Right Stuff
Reading this article does not mean that you are doing something wrong. We all have the right to find the ways to invest on the best products, including clothes. Clothes are worth spending money. Even if you have enough money, you must spend it on the right stuff.
When organizing your wardrobe, you must get rid of the clothes that you do not wear anymore. Think about why you bought them in the first place?
I have done this sort of thing myself and there are several reasons to buy them: 1. When I bought them, it was so popular item that I decided to have one too. 2. I used to adore the style when I saw others wearing it. I thought that it would look beautiful, but the result was not as expected; 3. It was available in sale or discount, and you do not find any loss in buying it.  4. Online shopping, the outfit inspires and you buy it (but the texture or cut is not good); 5. You buy it online but the size is not your fit.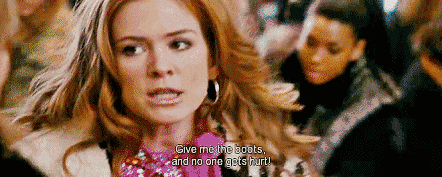 Places where you must not spend:
(A) Do not buy too expensive and branded items. The big brand designs look pretty good. If the texture is not the same, it will be nothing but a loss.
(B) Do not follow celebs style and size blindly. Everybody has its own style, so it is quite likely to look bad on you.
(C) Do not spend on something that is hot this year. As it is this year's hot trend, you might not want to wear it again next year.
(D) Do not buy clothes that you cannot wear now. Fitting is very important, do not think of buying a little yard of clothes. It is quite hard to lose weight for it later on.
Don't be afraid to try new styles and popular accessories!
A wardrobe full of your own favorite items doesn't mean you stop trying new styles.
Sometimes new styles need to be completed with one popular accessory that can be bought in a reasonable price. For example, the same black skirt, plus an exaggerated clavicle chain, will immediately give a new look. So, let's try it.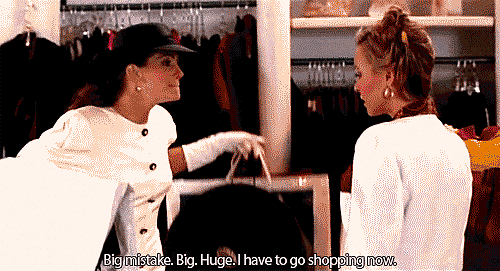 Cherish your Clothing!
Do you know when I cleaned my wardrobe, what clothes were the most painful to see? These were the unused pieces with their labels on. They were never worn and completely forgotten.
Every time you see them in the closet, you overlook them. They may have been hiding in the closet crying silently.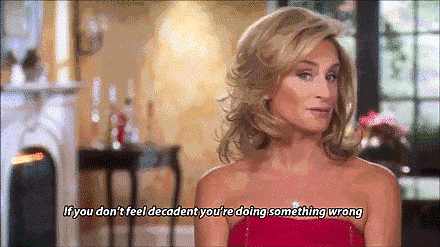 The best way to cherish your clothing is not just to wear them, but to wear them and let them add to your glory. Everything has a spiritual and beautiful aspect. The same is true for clothes.
I have a quirk—I cannot wear new clothes. I would put them in the closet for a while (this is not deliberate). I like to wear old clothes. One day we had a dinner, and I wore an old dress. A fellow asked me very surprisingly: "Why are you wearing such an old dress?" I said, "Because I am tired today, I have a lot of negative energy." She was very confused.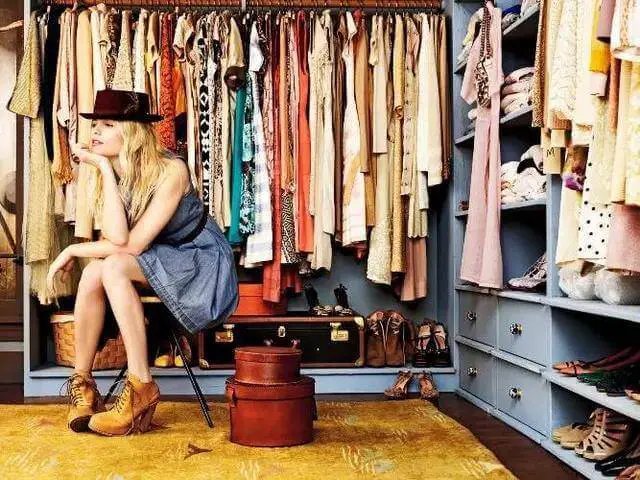 I just want to say that new clothes are good, but old clothes that have been with us for a long time, have irreplaceable feelings of security. You must have one or two pieces of clothes that you can wear anywhere. Therefore, I always take care of those old clothes and shoes that I like very much. It's not that you can't afford new ones, but because they deserve to be treated with care.
My list of the most highly utilized items has a variety of items that I own for many years, but they do not seem to be old nor crippled.
So, maintain your clothes, and regularly organize your wardrobe, not only to increase the use of a single product, you can also extend the usage period—it can also save many bucks.
Well, I am sure you would have a lot of useful info regarding right investment on your clothes. ~ Many people ask for my advice on wardrobe storage, maybe next time.