When people think about workwear outfits for women they usually have a very old-fashioned stereotype. I remember going shopping before I started my first job, and I couldn't think of anything else than solid blue and black trousers, white button-down shirts, and black pumps.
But I've learned that dressing for work should never mean a boring and strict style. Even if the company your working for has a very formal dressing etiquette, there are so many stylish AND sexy options for modern women.
Sexy office wear
Want to look formal and sexy in your workplace? It's 100% possible! Sexy work outfits can totally be worn without losing your professionality.
If you're looking for hot office wear ideas, all you have to do is keep in mind those things that are considered sexy, and simply adapt them to your work clothes.
I'll guide you through the most important elements and items needed for a rocking fashionable and hot office wear for modern women. Once you include them in your work outfit, I can guarantee you'll feel super confident and hot.
How to look have a sexy workwear style
1. The colors
It's impossible to think of a sexy woman without picturing the color red somewhere in her outfit. Most of the times we imagine red lipstick, but this color HAS to be included in almost all types of accessories and sexy clothes.
Red lipstick
But first, we need to talk about red lipstick, which will be one of the strongest statements you'll make.
How many poems and songs have we heard that talk about red lips? This is an absolute must-have for any woman.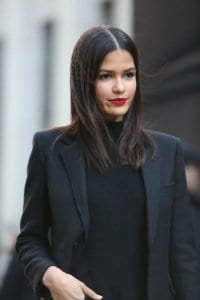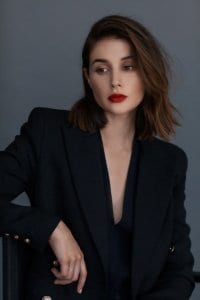 What if you have thin lips? Not a problem at all, a sexy look is for every woman!
Bright red lipstick will help your lips stand out and make you look sexier than ever. Celebrities such as Karlie Kloss or Emma Watson have thin lips and still look absolutely hot.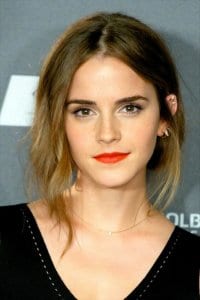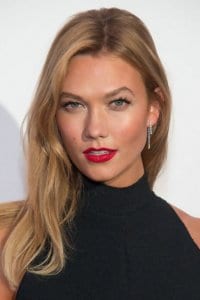 You can also wear a dark shade of burgundy, making a stronger statement in your sexy work outfit.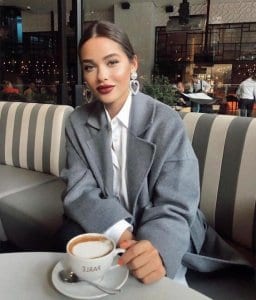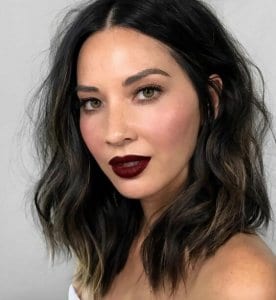 Red clothes
Red and burgundy should be included in your clothes as well. For a sexy business office look, try adding any of these colors in your tops or bottoms.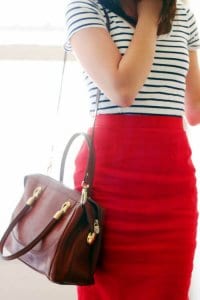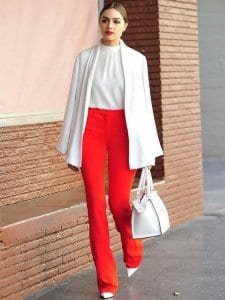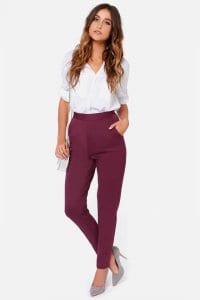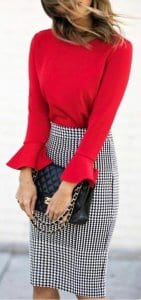 Shop The Look
---
Click the picture to buy
Red shoes
Can we think of anything sexier than red high heels? You can wear pumps, strappy sandals, or any style you like, and still look hot.
Just leave the rest of your outfit a bit more monochromatic to make your shoes stand out even more.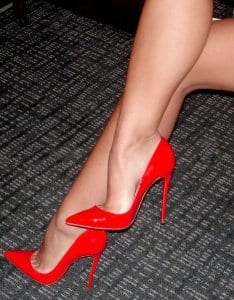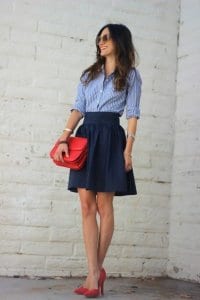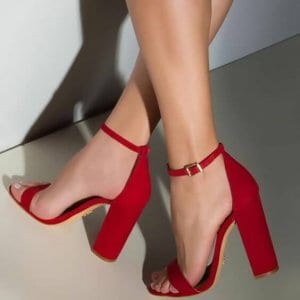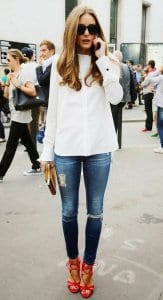 Shop The Look
---
Click the picture to buy
I know there are women who can't stand high heels for too long. Low heels, mules or flats are great options if you want to be more comfortable, with zero risks at losing your sexiness.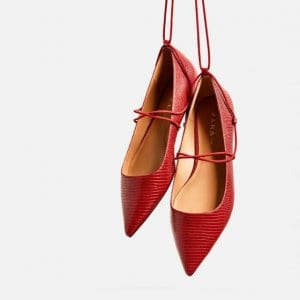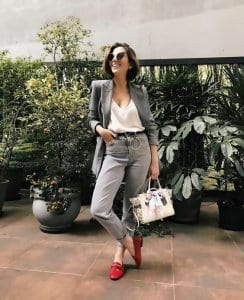 A sexy color palette
I truly believe the sexiest color palette for workwear is red, white, and black. Stripes and checks or even solids in these colors can make you look hot with no effort at all: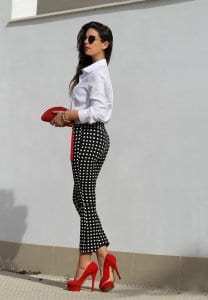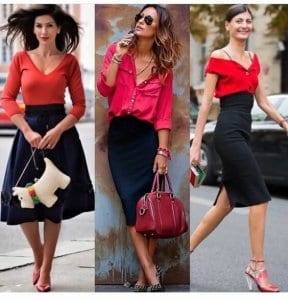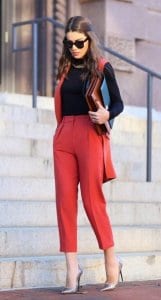 Red nails
You know what they say: it's all about the details. Something as simple as red nails can boost your sexy work outfit in the easiest way: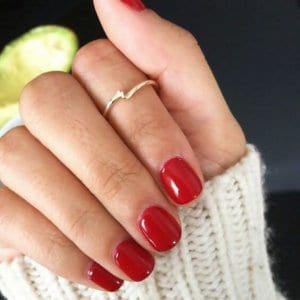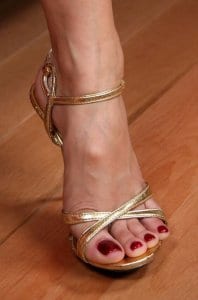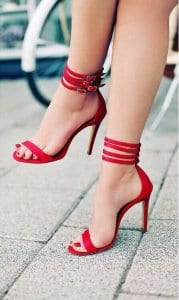 2. The eyes
Never underestimate the power of eyes. Having a mysterious look is a must for any sexy woman.
Dressing for work shouldn't mean you have to wear many layers of makeup. But apart from the red lips I just mentioned, try adding warm colors to your eye shadows such as shades of bronze or burgundy: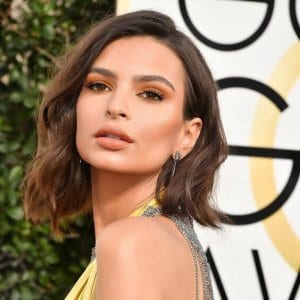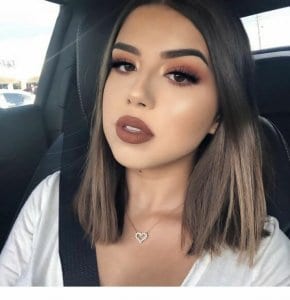 3. Sexy skirts
The majority of workplaces' dressing etiquette exclude short skirts, but this doesn't mean that you should never wear sexy skirts.
If sexy is what you're looking for, a tight-fitting skirt will be your lifesaver because this type will help you accentuate your curves. Your waist and hips will look amazingly hot, no matter what your body type is.
I'm obsessed with how sexy a pencil skirt makes you look, and how many options you can find in stores.
My top 5 types of pencil skirts are for sexy business attire:
Leather-like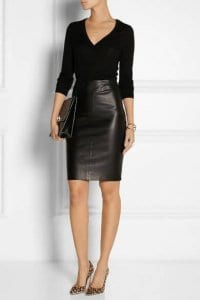 ---
Click the picture to buy
Leopard prints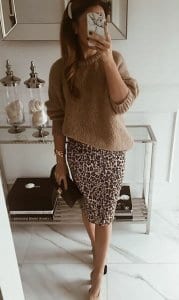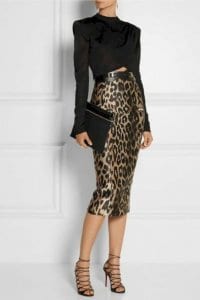 ---
Click the picture to buy
Lace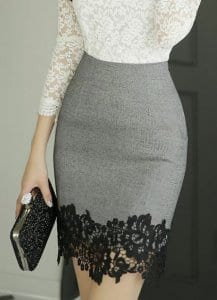 ---
Click the picture to buy
Stripes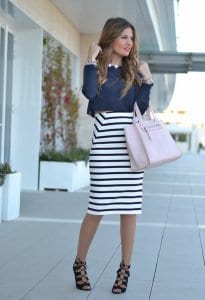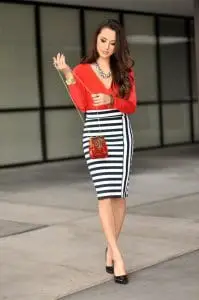 ---
Click the picture to buy
Denim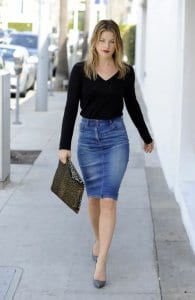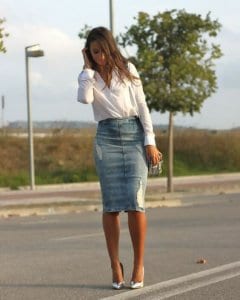 If your workplace's rules are more flexible, a denim pencil skirt is an excellent option to add some casual vibe to your sexy work outfit.
Remember: being sexy is not about having certain body measurements.
But if you have a little tummy and feel conscious about it, then you can untuck your blouse to hide it. As your skirt is already tight enough to see some curves, an untucked blouse will not affect your sexiness at all.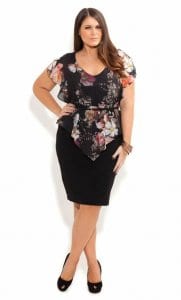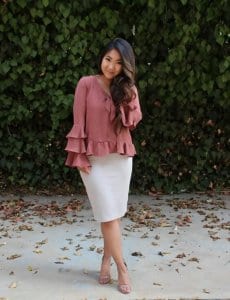 4. Sexy office dress
Sexy work clothes should also include dresses that maintain the same silhouette that a pencil skirt has: a tight dress showing your gorgeous waist and hips.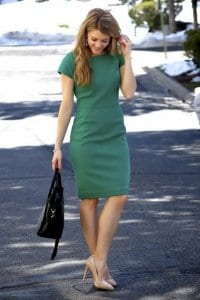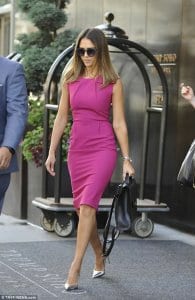 A black sexy office dress is probably the best investment you can make because it's timeless and can be paired with almost any color. As you can see in the following examples, a sexy black dress gives an idea of a powerful and professional woman, and who doesn't want to look like this?
I love dresses with V-necklines, as they add a little bit more of sexiness to your outfit:
Your waist should be one of the things you should focus on when buying sexy work clothes. Try a belted dress to create this mermaid-like silhouette, or you can even add a belt to any of your dresses: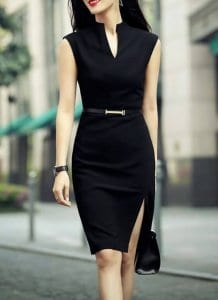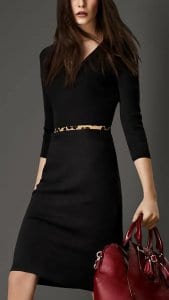 Other sexy office dress options are prints. I would leave florals and pastels out, only because both tend to make you look soft and innocent.
If sexy is what you're looking for, go for bold prints such as: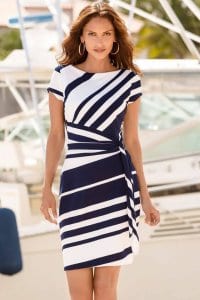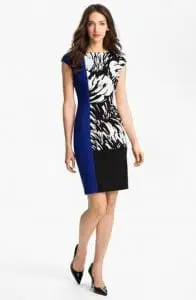 5. Sexy trousers
As I mentioned before, it's all about your waist! The same rule applies for bottoms: high-waist bottoms are the sexiest type for a hot woman like you.
These trousers can be skinny, boot-cut, wide legged, or any style you prefer. As long as they have that tight looking waist: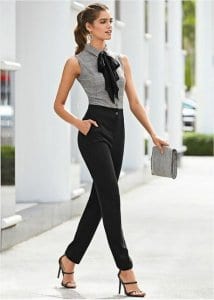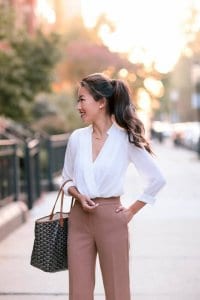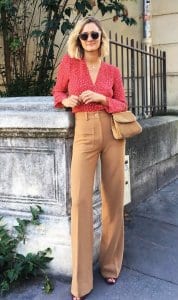 You can wear any top you like as well, just tuck it into your trousers. A tight t-shirt can give you a casual look to your sexy business outfit: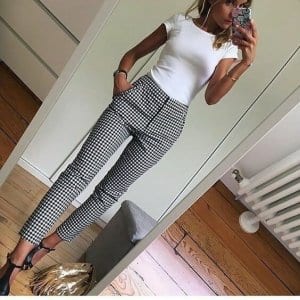 6. Sexy suits
How to look professional and sexy?
No better way to answer this question than a suit. There are many sexy business suit ideas for women.
If you keep in mind all of the tips I've given you, then just add a suit to your outfit and you'll look effortlessly professional and sexy. Try to stay away from the oversize trend, and look for a suit that flatters your waist: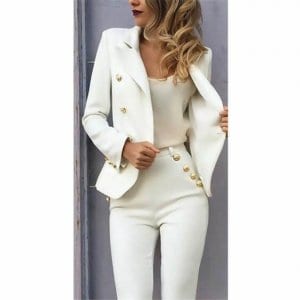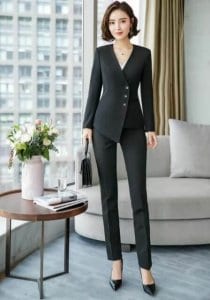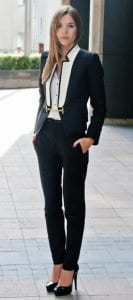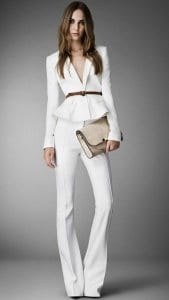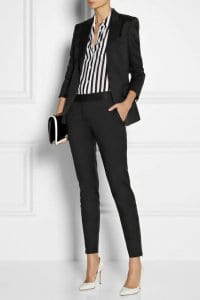 7. Blazers
If a suit feels too formal for you, just opt for a blazer over a pencil skirt or a pair of high-waist trousers to create a perfect sexy office outfit: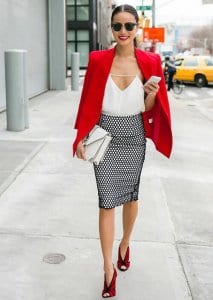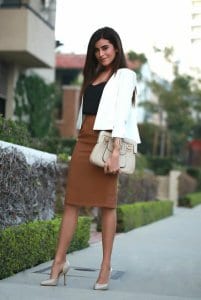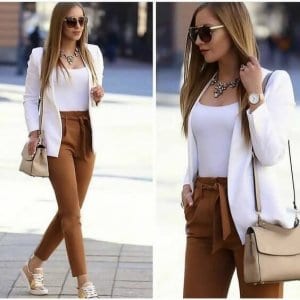 Want more inspiration?
Jennifer Lopez is our queen of sexy business outfits. We can spend hours just looking at how amazingly hot and formal she dresses: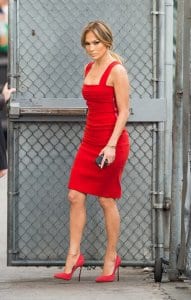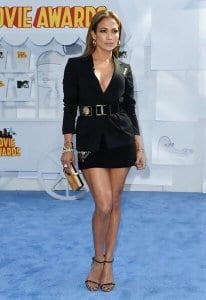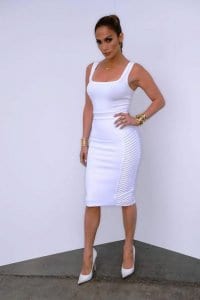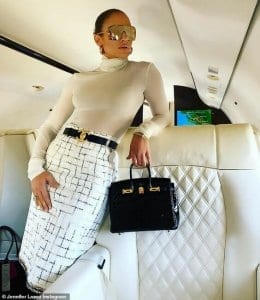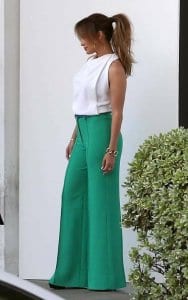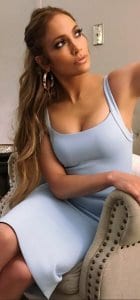 Wrap up:
Forget about that boring stereotype of a businesswoman. As I've shown you, there are so many fashionable sexy work clothes options for you with zero risks of losing your professionality.
Sexy work outfits can be totally achievable and appropriate for your office. Follow these rules and tips for a sexy look, and next time you go to work you'll definitely feel a boost of confidence.