Dresses have captivated us since the beginning of fashion history, allowing women to express their femininity in the most fashionable way possible.
Even though dresses can now be considered as "comfortable pieces", that wasn't the case a couple of centuries ago, when women's sole purpose was to look beautiful for their husbands, stay at home cooking, and take care of kids.
Fast forward to the 20th century, were women can finally give themselves some liberty, which includes going out and dance the whole night. That's when shift dresses became not only popular and fashionable but also necessary.
What is a shift dress
Before the shift dress appearance, dresses were only a "decoration" with zero functionality. Women weren't able to do half of the things women from the 21st can because their dresses would always include an uncomfortable and somewhat painful corset.
But flapper girls from the early 20s revolutionized many socially-accepted norms of women's behavior: smoking, dancing without a man, lots of makeup, driving… And with this new generation, the shift dress made its way, freeing women from restrictive fashion and paving the way to many more similar dress styles.
But what is a shift dress? If we think about what the word "shift" means, then the idea of this dress makes complete sense.
The shift means movement, a change in position or direction. When we think about the typical flapper girls dancing in the early 20s, one of the things that pop up is the movement of their dresses.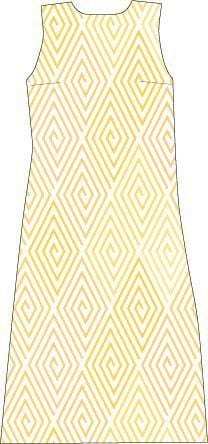 Modern shift dresses
Thanks to the flapper girls, we can now call a shift dress a must-have piece in our wardrobe. Funny how something so revolutionizing would someday become a key item!
Nowadays, a shift dress definition is still the same: it allows us to move freely.
But apart from its definition, shift dresses have some characteristics that make it a unique piece:
– Simple silhouette: fall straight from the shoulders
– They're usually sleeveless
– Have darts around the bust
– Have either scoop or boat neck
Nowadays shift dresses have become a staple piece and have been developed into many different variations. You can find them with all types of necklines, embellishments, sleeves or fabrics.
But the most classic shift dress will always be a little black dress.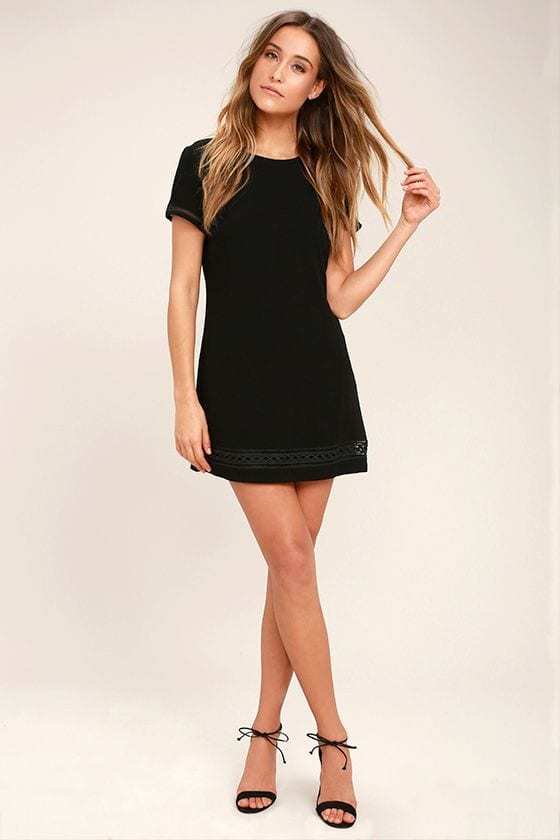 Shift dress best features
1. A dress for everyone
The best thing about a shift dress is that it suits every body type because they "conceal" a big part of the body. By not being a fitted style, a shift dress allows you to look very neutral in terms of body shape.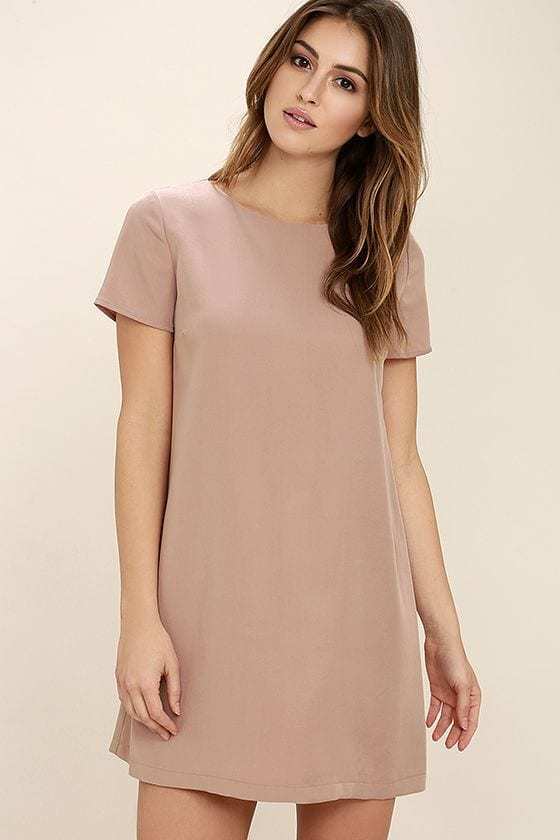 2. Easy to style
Thanks to its simple and clean silhouette, a shift dress is a super easy and versatile piece that allows you to style it in many different ways. From a cocktail look to a casual lunch with friends, this dress will easily adapt to any situation.
You can wear your favorite high heels and a cute clutch to dress up your outfit or wear sneakers and a chic backpack to dress it down. That's the magic of a shift dress!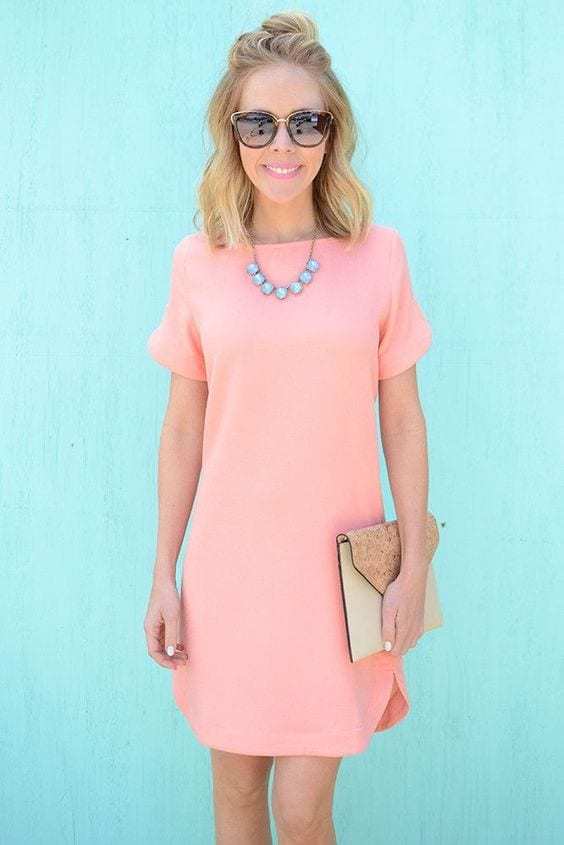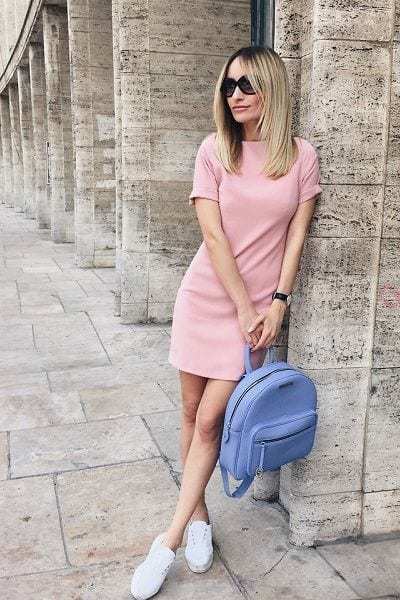 You can also choose to keep it simple with neutral accessories such as nude stilettos and clutch.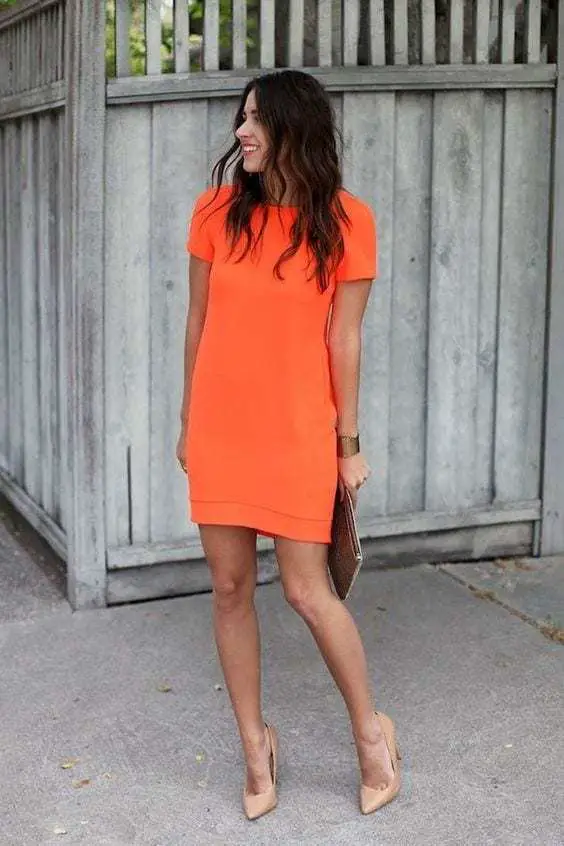 3. A comfortable piece
Shift dresses are all about being comfortable. In fact, they were born thanks to women's desire to move freely and dance without any restriction.
That's why so many people choose this type of dress over a tight bodycon dress. For those days when you're feeling bloated or simply want to feel comfortable, a shift dress is your go-to option.
This is one of the reasons why it's so important to own at least one.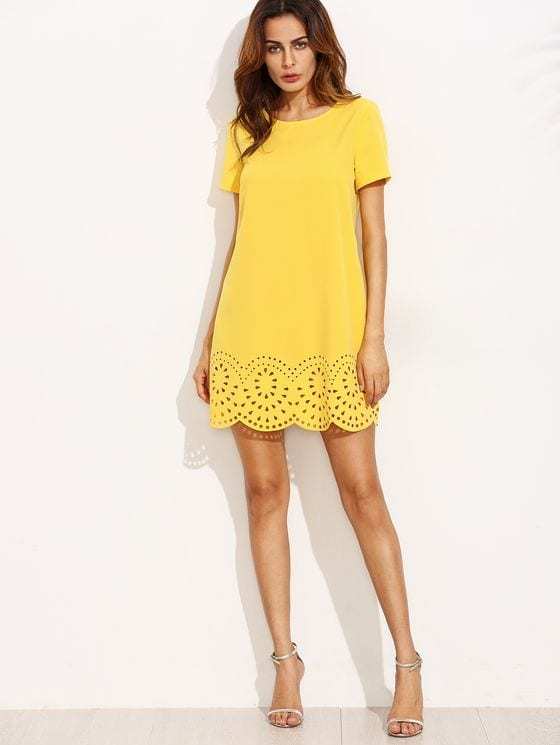 4. Show off your legs
But just because they're comfortable doesn't mean they can't be sexy. You can choose a mini shift dress to show off your legs and turn heads wherever you go.
It's a great idea for a cute and chic date or club night. Dress it up with strappy high heel sandals and finish your look with red lipstick.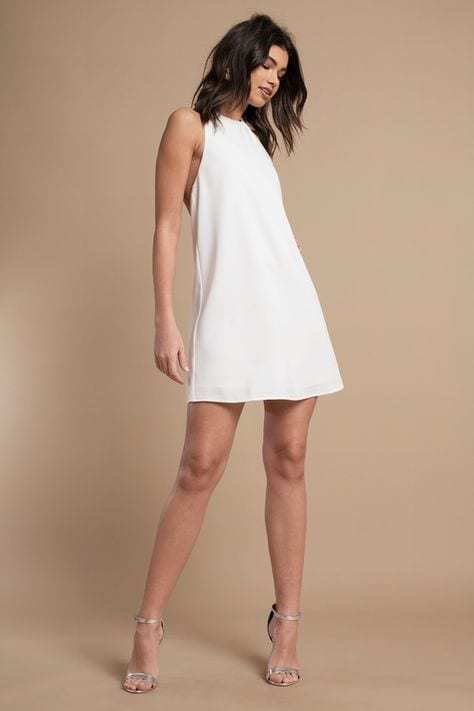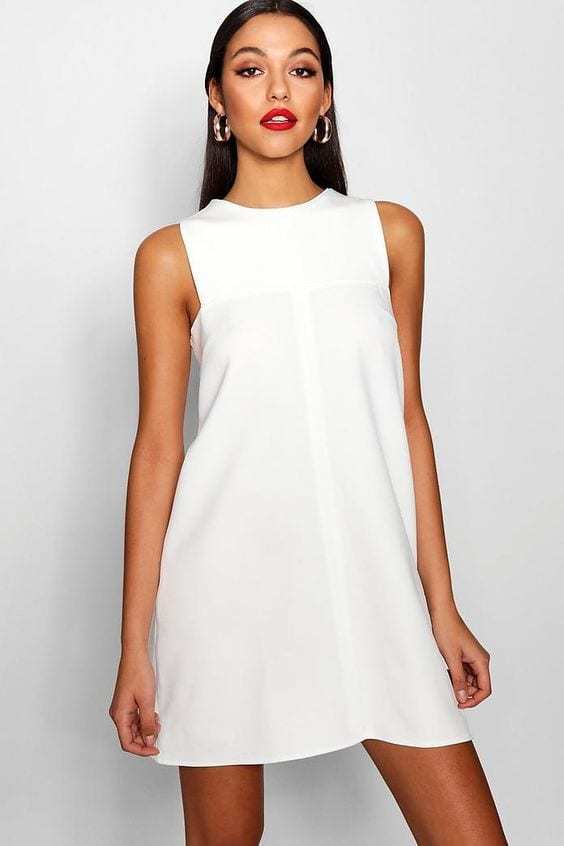 Shift vs sheath dress
A shift and a sheath dress are commonly mistaken mainly because of their name similarities. But other than that, both dresses are completely different from one another.
The easiest sheath dress definition is that it is form-fitting. Not necessarily tight, but follows a streamlined silhouette.
As you can see on this picture, the dress is super simple and straight, falling from the shoulders and concealing any curve the model might have. This is a typical sheath dress: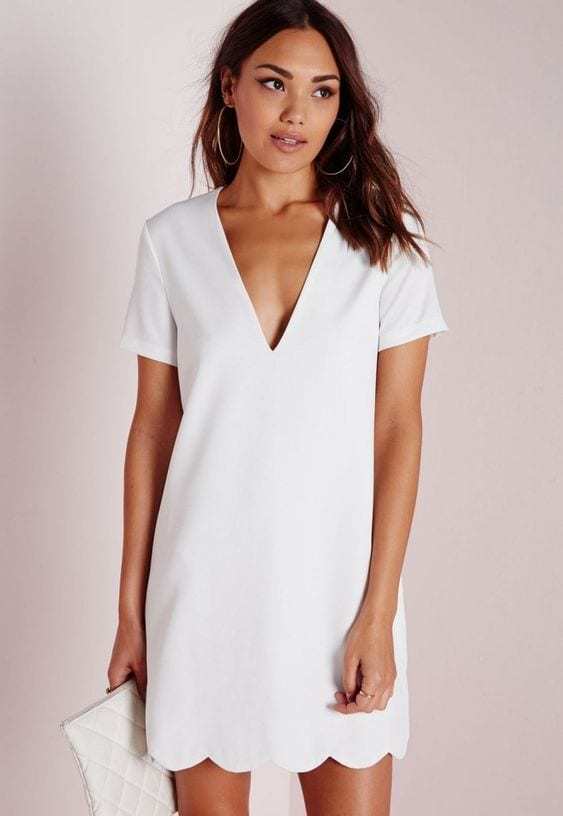 On the other hand, if you see this other dress, you can appreciate her silhouette and her curves thanks to the dress's cut and darts. This is a sheath dress:

Now that we've compared the difference between a shift and a sheath dress, you can see that they're completely the opposite. While a shift dress is simple and clean, a sheath dress accentuates your curves.
Shift dress or sheath dress?
Both shift and sheath dresses are considered must-have staple pieces. You can own both styles in different patterns, fabrics or colors, but if you're deciding whether to buy a shift or a sheath dress, these are the suggestions that can help you pick the best option.
1. Choose a shift dress if:
– You want to feel comfortable
– You want to look young
– You want a versatile piece above all
2. Don't choose a shift dress if:
– You have a big chest as it will make you look bigger
– You want to look sexy above all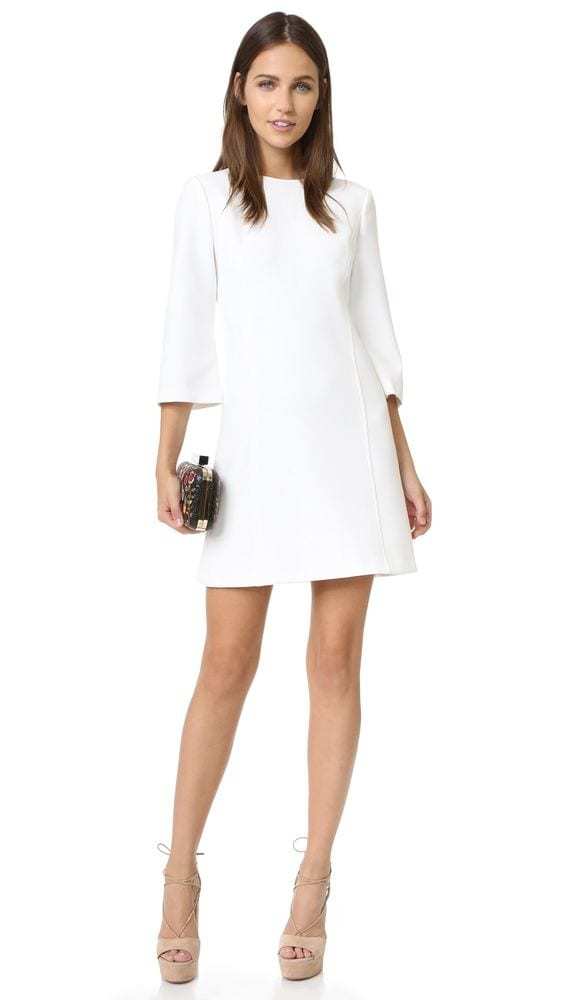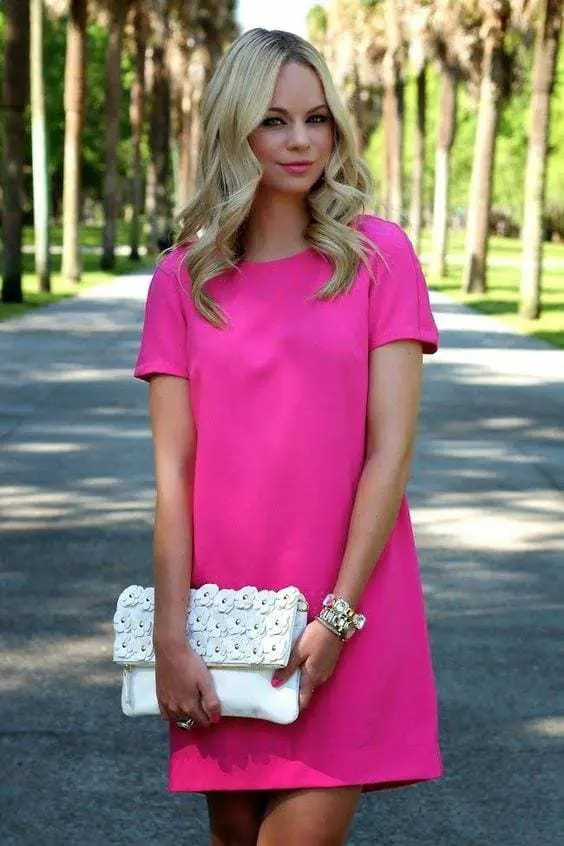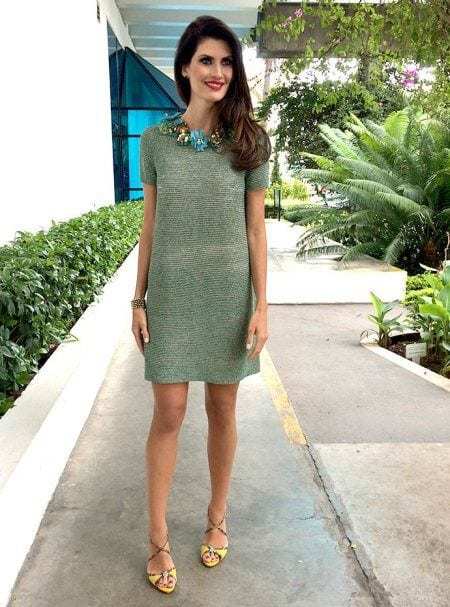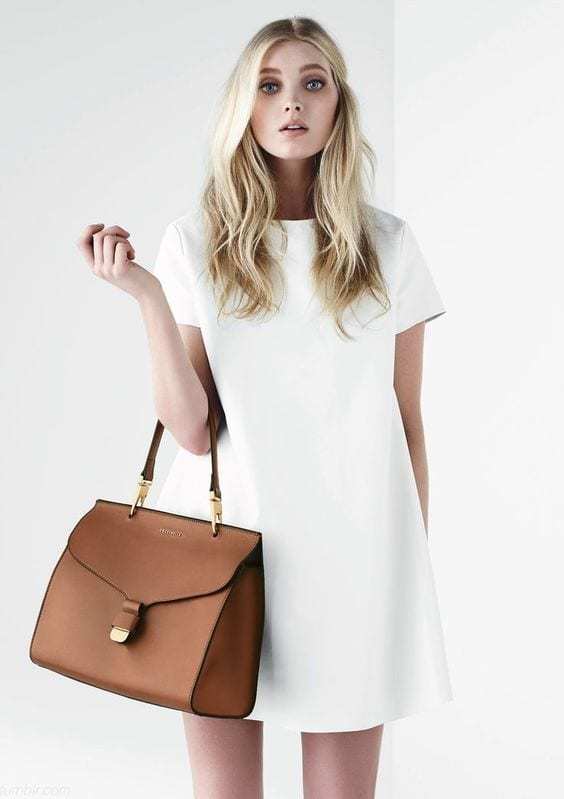 3. Choose a sheath dress if:
– You want to accentuate your curves
– You want to look formal
– You want to look more sophisticated
4. Don't choose a sheath dress if:
– You're feeling bloated, as you will feel self-conscious the whole time
– You value comfort over anything else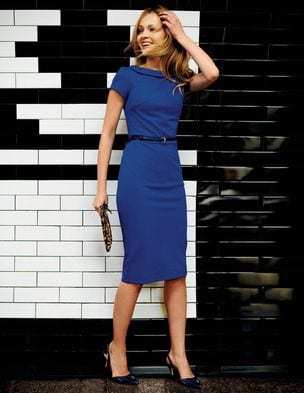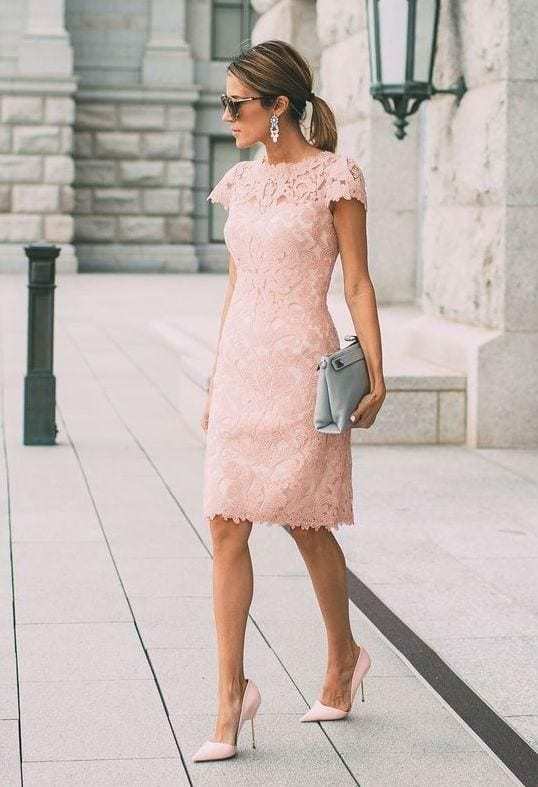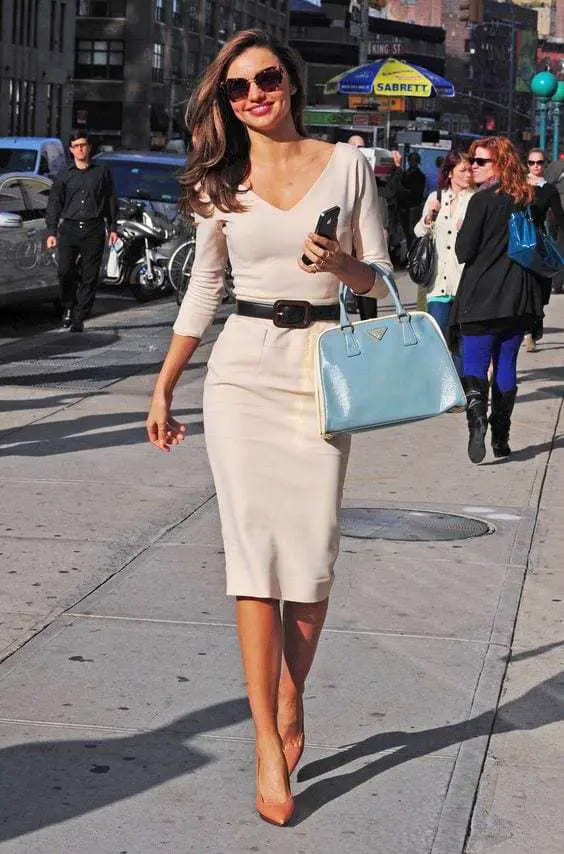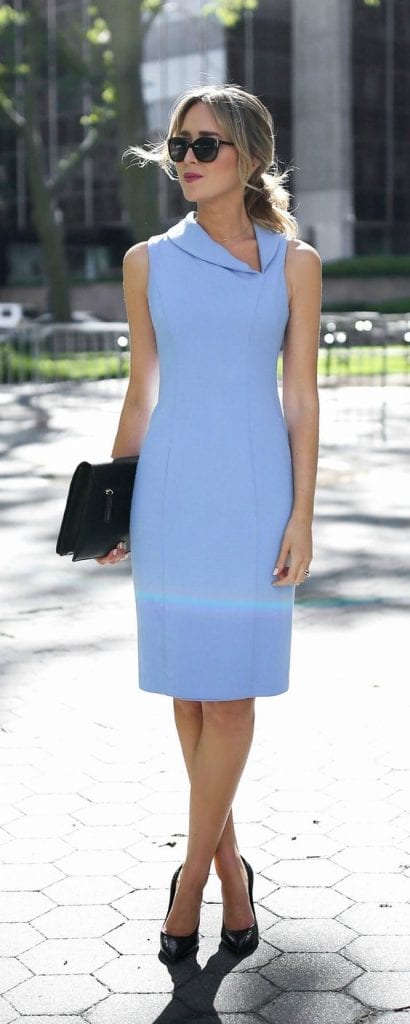 How to style a shift dress
As I've mentioned, a shift dress is one of the most versatile pieces you'll ever own, and that's what makes it so easy to style.
You can have zero knowledge of fashion and still style a shift dress like a pro.
All you need to do is know the occasion of use, and style accordingly.
For a polished look, you can choose to wear a chic and clean outfit with neutral accessories. Nudes, black, or monochromatic colors are a great idea if you're one of the "keep it simple" types of girls.
What I love about shift dresses is that they make you look effortlessly cute, so even if you choose not to go over the top with the accessories, you can still look absolutely flawless.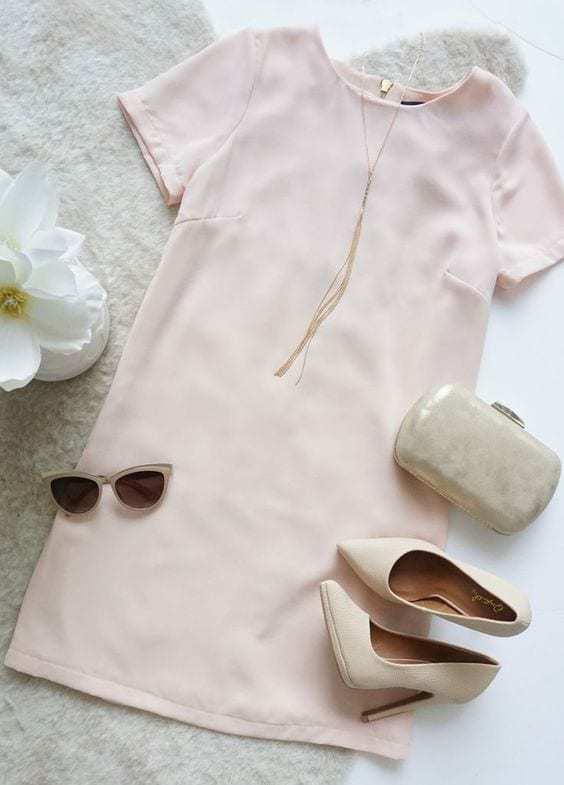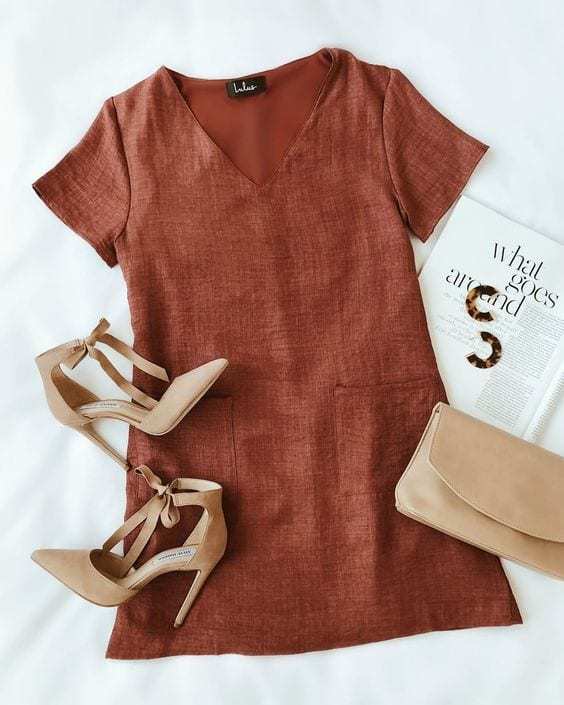 If you want to dress casual, sneakers or slip-on sneakers are a perfect shoe option. It'll make you look youthful and stylish in the easiest way possible. Add a chic crossover bag that contrasts with your shift dress to add a bit of edge to your outfit.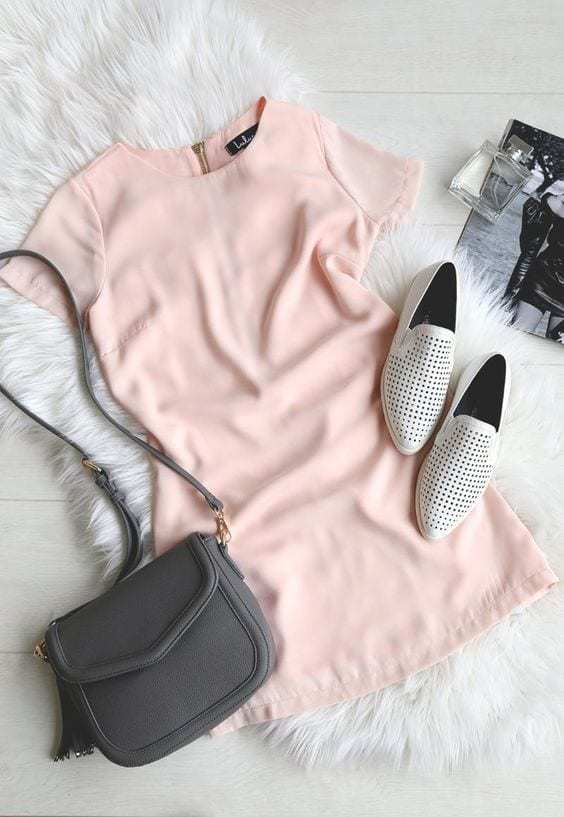 Shift dresses are also the go-to option for anyone who identifies with a minimal aesthetic because of their clean and simple silhouettes.
You can easily wear a black one and style with black accessories for a cool, casual and minimal look.
This is how it would look on a summer day: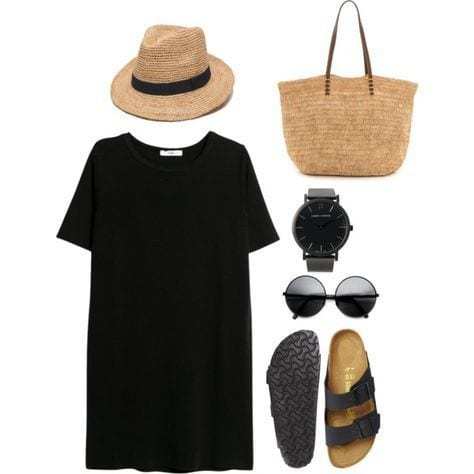 And this is how it would look on a fall or spring day. If this is not versatility at its best, then I don't know what is.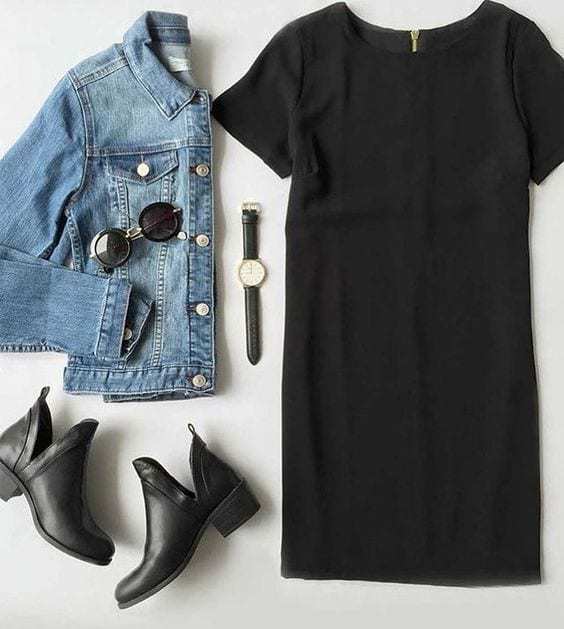 Shift dresses are also perfect for workwear looks. Just add a blazer and heels or flats and you're ready to go. Easy, simple and stylish!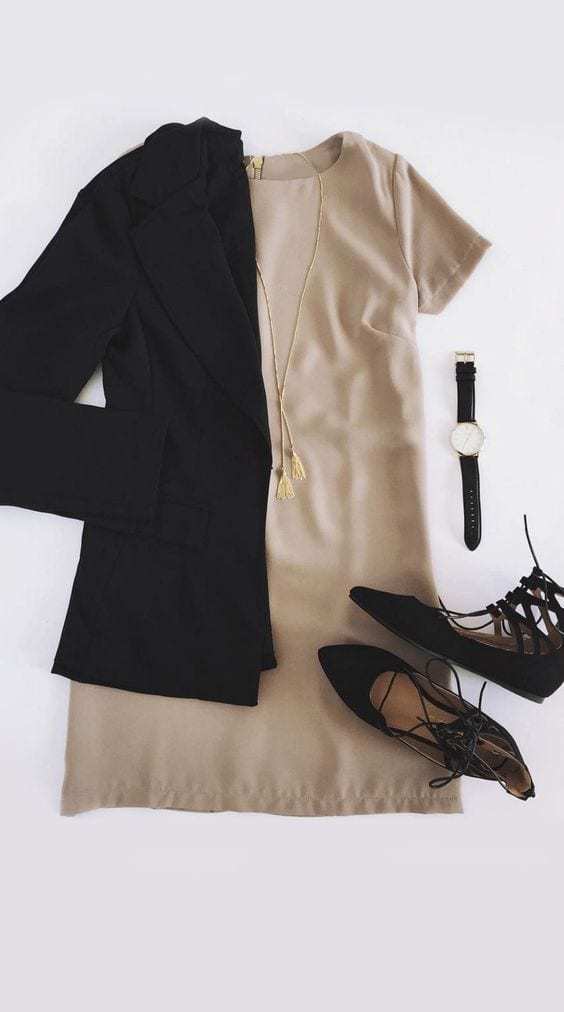 Shift dresses aren't necessarily solid. Even though the most classic and traditional shift dresses are usually solid, you can still rock a cute printed, embellished or embroidered one.
It's a great idea for those events when you need to look polished but at the same time put together: the simplicity of a shift dress's silhouette plus its print will make your outfit look perfectly stylish.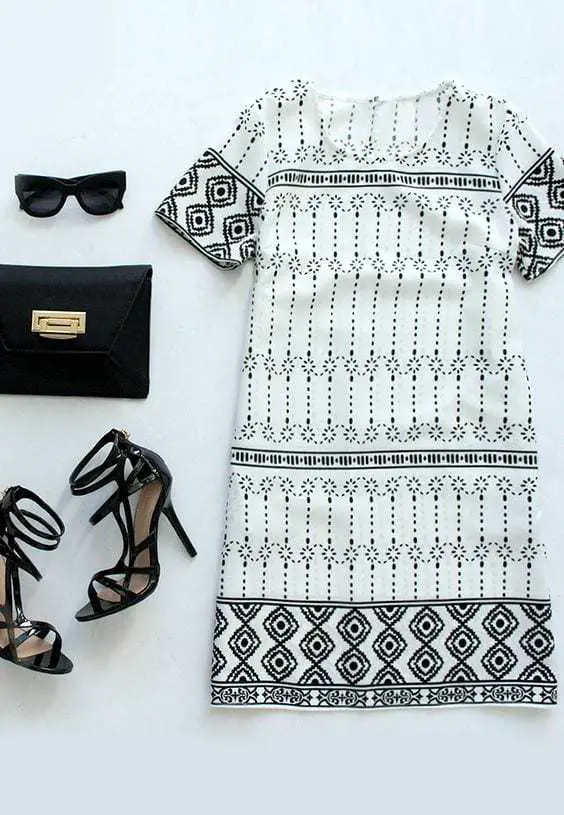 Wrap up:
A shift dress is one of the quintessential pieces a woman should own. It offers versatility, comfort, chicness, and sophisticated yet simple outfits.
If you were wondering what is a shift dress, then I hope I have shed some light onto one of the most classic pieces ever. You've read everything there is to know about this dress type: from the history to its differences with a sheath dress, to how to choose the best shift dress.
If you're looking to invest in a staple and timeless piece, this dress is the perfect answer.