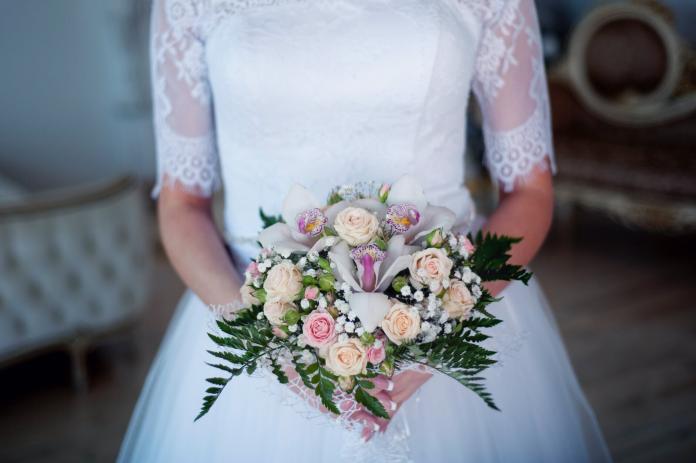 Being married is one of the best things that can happen to you. Hence, as the bride, you obviously want to look your best. After all, all eyes are going to be on you at the wedding. So here are three unique tips to achieve a stunning bridal look.
#1 Experiment with the Wedding Gown
White is often seen as the perfect color for a wedding gown. Sometimes, people try to get a bit creative and opt for colors like pink. You too should consider experimenting with your wedding gown if you want to land a unique bridal look.
A lot of people are afraid to experiment with their gowns because they do not want it to go wrong. After all, the wedding gown is more important to the bride than the ring and other ornaments. Hence, while chasing perfection and avoiding risks, they do not want to try out different styles. However, for a distinct look, such experimentations are necessary.
Firstly, try out different colors. Do not be afraid to take on a bold look. Try out usual colors, like white and pink, and then inspect others like red, silver, or even black. Once you have picked a color, focus on the back and the sleeves of your dress. Long sleeves are very traditional, and short ones are gaining popularity as well. For a more simple yet elegant appeal, go for a sleeveless look. 
And as for the back, you can work out a design of your own or choose something from the catalog. For a sleeveless gown, you can choose a gorgeous illusion lace back. A deep cut back or a completely open back will also suit sleeveless gowns. A draped crystal embellished back is something you could go for if you want to look glamorous. 
#2 Go for Colorful Jewelry
A typical bridal look calls for diamond jewelry. Whether it is the engagement ring, necklace, or any other ornament, having diamonds encrusted on them elevates their appeal. 
That being said, diamonds are rather common these days, at least the plain ones. What you could do differently is use colored diamonds for your jewelry. That will help you keep the classy and elegant look while putting on a much bolder style with the colors.
Pure yellow diamonds look great with all sorts of wedding gowns. These diamonds are quite rare, and hardly seen at weddings. Hence, you can rest assured that they will make you look distinct, and help get that killer bridal look you have been wanting.
A 0.26 carat VS2 clarity yellow diamond will cost as low as $500. You can get them in a wide variety of shapes including round, heart-shaped, or radiant. VS and S12 clarity diamonds will cost around $200 more. For an engagement ring on a budget, a 0.5-carat cushion cut yellow diamond ring with S12 clarity should do the trick. This will cost you a little less than a thousand dollars. Prices will also vary depending on the material you use for the band.
Apart from yellow, you might also want to try other colored diamonds. However, the yellow ones always attract more attention from the crowd.
#3 Think of a Different Hairstyle
There are two ways you can do this. The first way is to embrace your regular hairstyle and just go with it. Most people avoid doing so, but it is sort of a unique style statement. You are accepting the way you look and carrying it with you to your wedding, which is perhaps the most important day in your life.
The second way to style your hair is by taking on a completely different look. Choose something that fits your look. Do not just go with whatever is trending at the moment. While choosing a hairstyle, do take your wedding gown into consideration. You would want people to see the backside of the dress if it has some sort of a unique design. Hence, for such cases, you should either keep your hair short, do a back braid, or a bun topknot. You could also go for a braid crown, maybe with some flowers pinned to it.
In case you are comfortable with the hair falling on your back, you can do long braids or ponytails. You might also like a free or open style where you simply straighten your hair and just let it hang on your back.
Whatever you do, try not to ruin your hair while styling it. That will completely destroy your look and mood.
These are some of the aspects you should know for landing a killer bridal look. And once you get all these right, it will be a look you are going to remember for days.