Every woman owns at least one or two pairs of heels. No matter what style you feel most identified in, heels are a part of every woman's life.
And thank God for heels! They make our legs look much longer and leaner, and make us feel like we're on top of the world.
If you're a heel lover, then this article might interest you. I will guide you through the trendiest types of heels right now: their names, their characteristics and how to wear them.
If you want to expand your knowledge about heels, then get ready and take some notes!
Types of heels
1. Pumps
Pumps are one of the most classic and loved heels types among women. It's common to own pumps in neutral colors, either black or nude, which makes them an ideal heels type to wear whenever you want to let your clothes be the star of the outfit and not your shoes.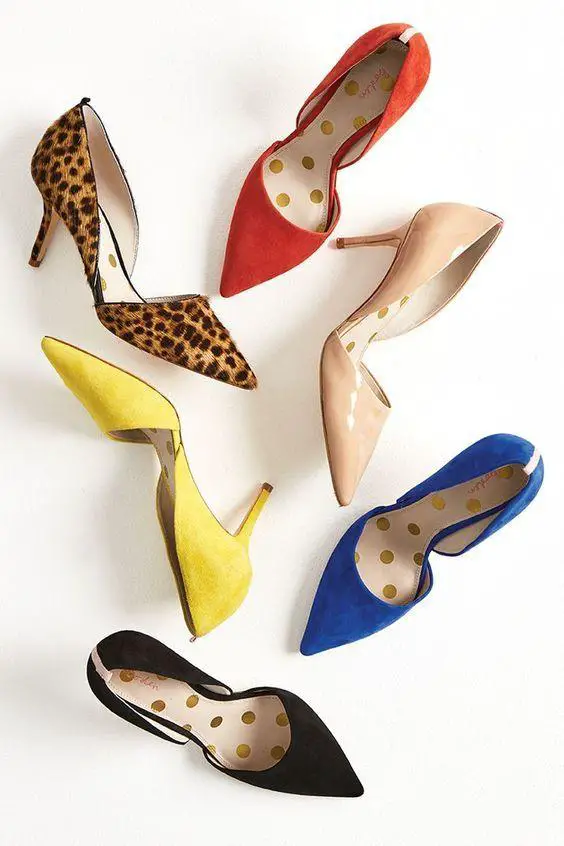 Basic pumps have heels no greater than 3 inches tall and have a low cut design.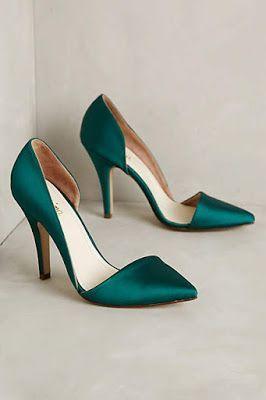 As I mentioned, it's important to own one pair of pumps in a neutral color. This will help your outfits become more elegant or coherent, especially when you wear a statement piece.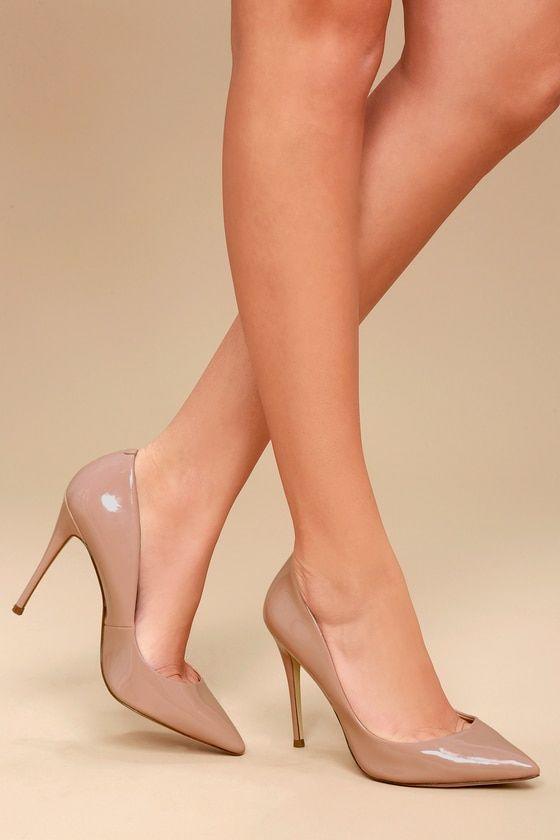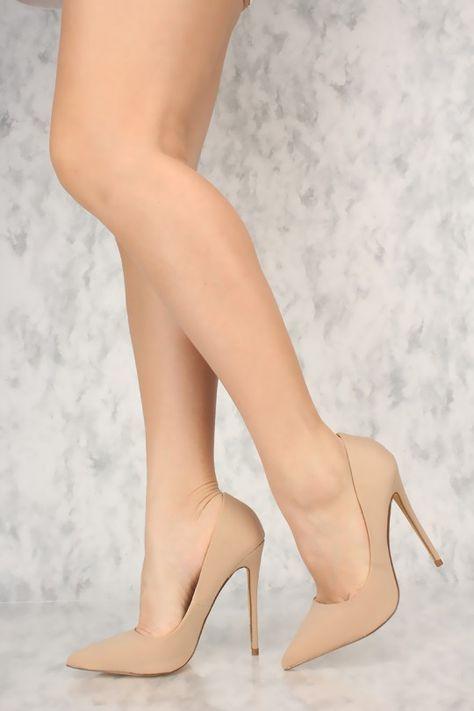 You can also wear these for work, but make sure they're less than 2 inches tall.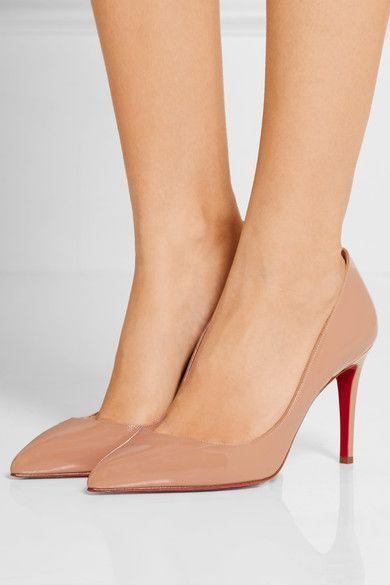 Outfits with pumps:
A low heel pump matching your top is a chic way of pulling off a cute workwear look.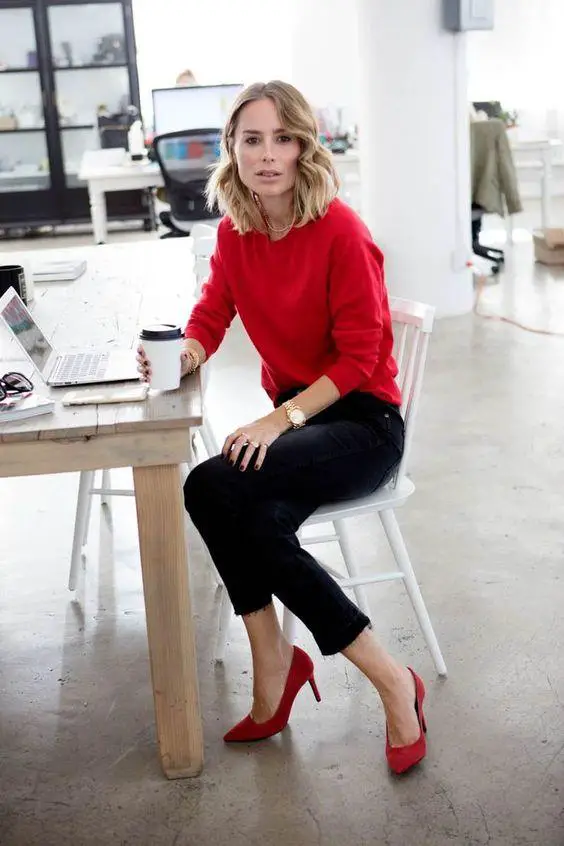 Pumps with jeans are a classic combo. Add a pop of color with bright color pumps and a neutral top.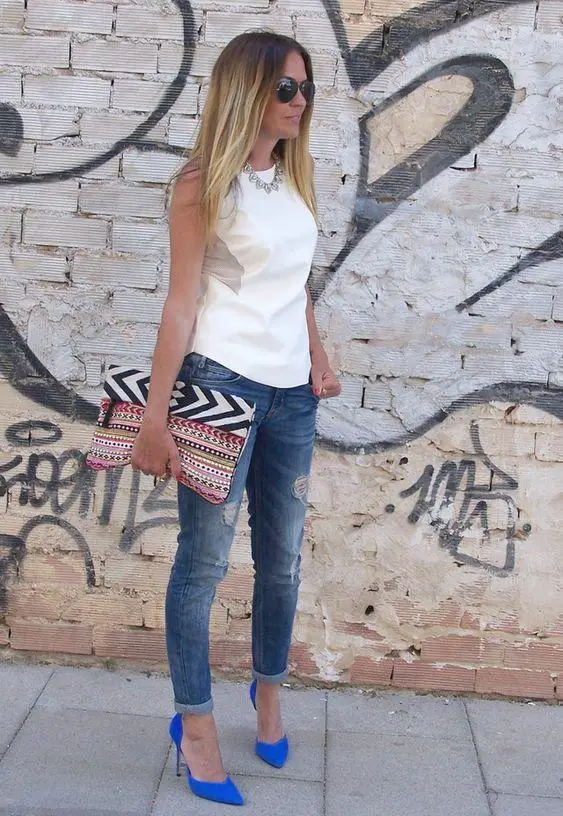 Leopard printed pumps are another trendy heels type that can transform a so-and-so outfit into a modern and chic one.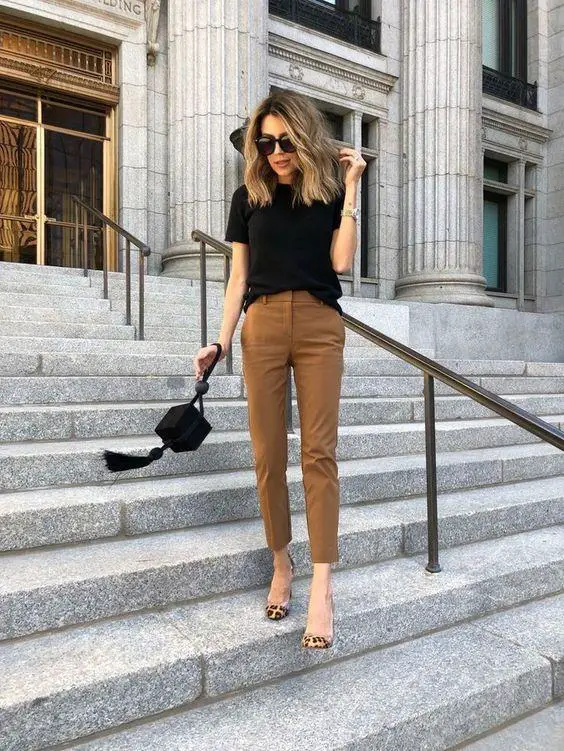 And, last but not least, pumps with midi dresses (or any type of dress) are a must. You can choose to match your pump's color with detail on your dress, such as these lace panels: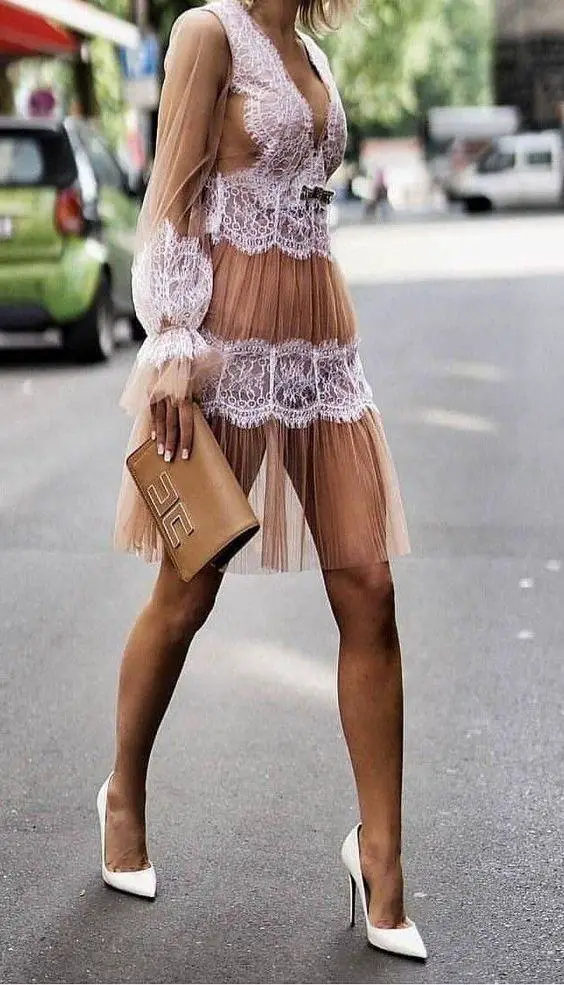 2. Stilettos
Stilettos are probably one of the sexiest types of heels you can ever wear. They get often mistaken for pumps, but the difference is that stilettos have a higher heel.
Stilettos have heels taller than 3 inches, which makes them the tallest heels type.
Same as basic pumps, you can wear your stilettos for any occasion! From work to a cocktail party, or for dressing up casual jeans and t-shirt outfit.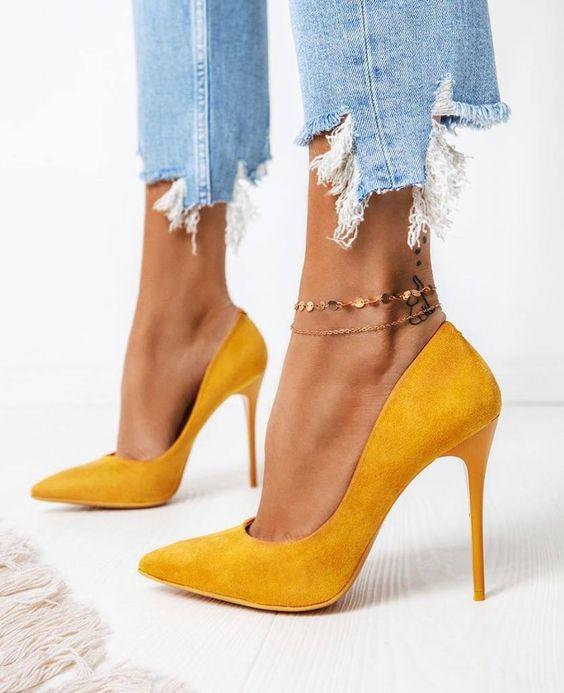 The only problem of this type of heels is that they're not easy to wear, especially if you don't wear high heels that often. If you're planning on wearing them for a special event, make sure you know how to walk in them first.
You can practice walking at home and try to wear other high heels for other occasions before you wear stilettos for a whole event. Make your feet get used to walking with high heels.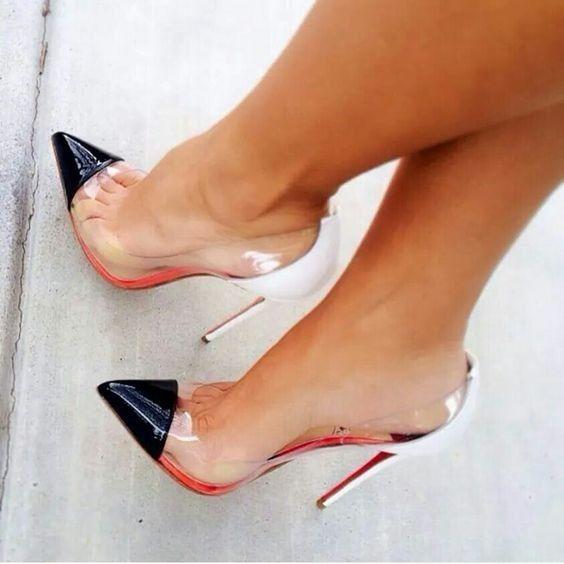 That's why stilettos are often designed with platforms. They're easier to wear and much more comfortable to your feet.
You can consider stiletto platforms if you're not sure whether you're going to handle classic stilettos or not.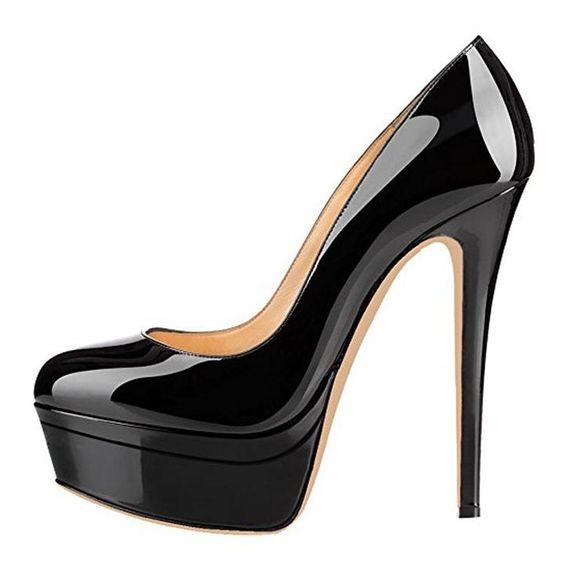 Stiletto outfits:
Stilettos can instantly elevate any business casual look: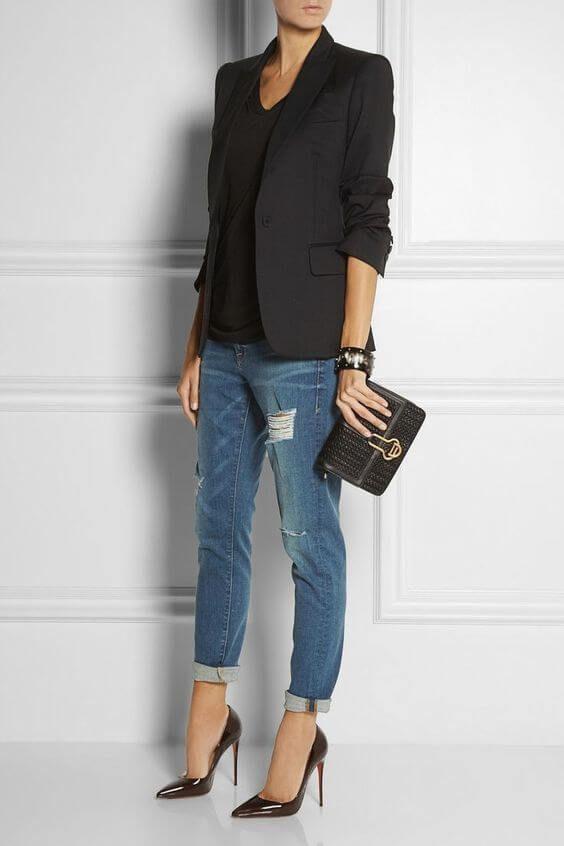 You can also wear them with any jeans outfit: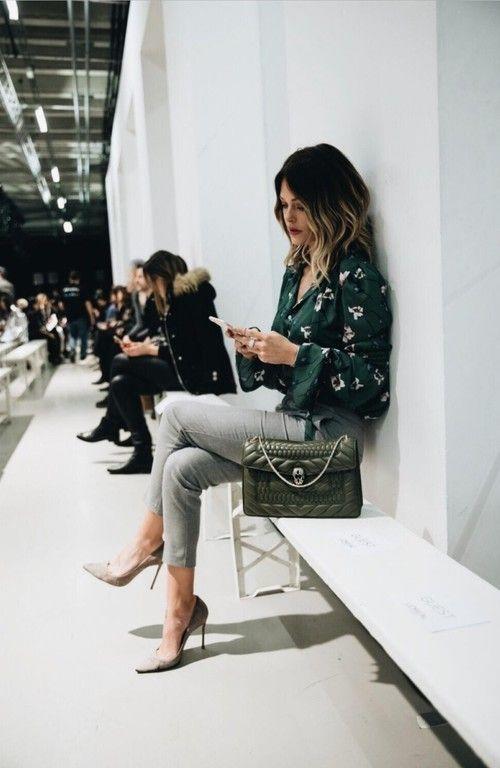 You can also wear stiletto platforms for the party. Again, make sure you can handle them first. You don't want to miss on a great night only because your feet are hurting (and bleeding).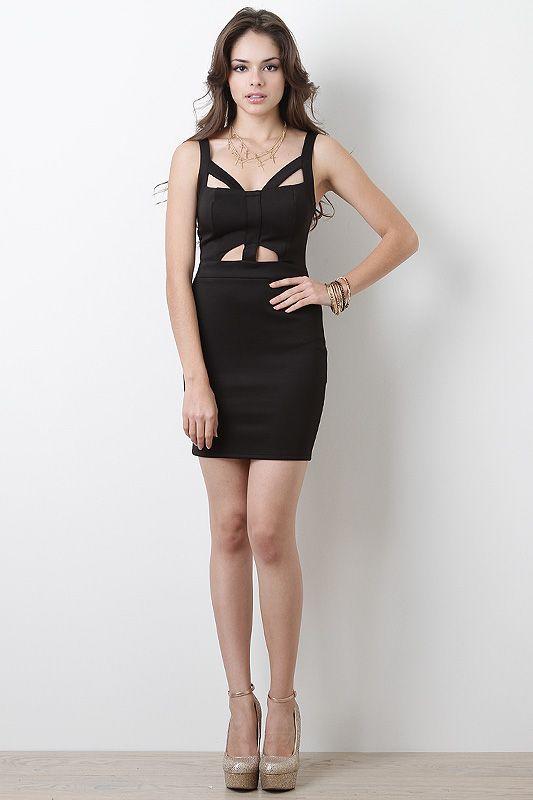 3. Kitten heels
Kitten heels are one of the most comfortable and easiest heels to walk in. They are barely two inches tall, which makes them ideal for:
– Super-tall girls who don't want to look so tall all the time
– Anyone who struggles with high heels
– Anyone who values comfort over anything else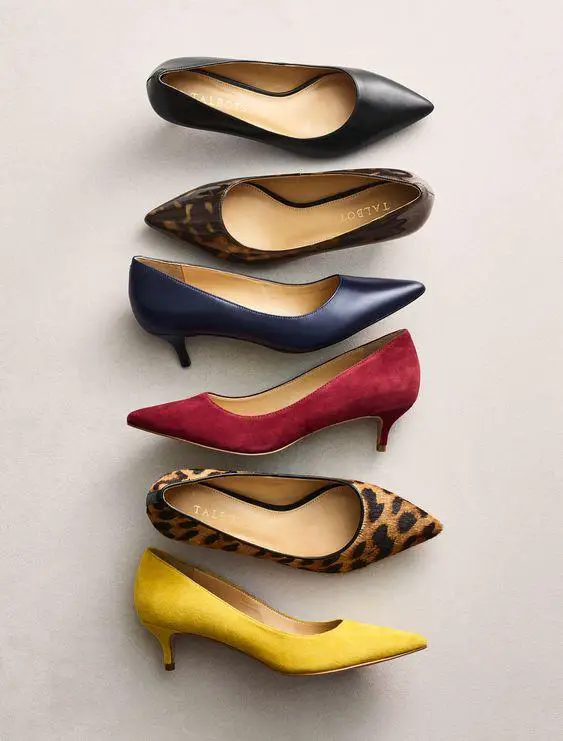 The best part about kitten heels is that they have become quite trendy in the last couple of seasons. What used to look like a grandma's shoe is now worn by anyone: from top models to fashion blogger amateurs.
Kitten heels can be sandals, slingbacks, mules, pointy… You name it! As long as the heel is thin and not chunky, and has less than 2 inches tall.
Kitten heel outfits:
The best way, hands down, of wearing kitten heels is with jeans. Whether straight, skinny or mom jeans, jeans will definitely bring the best of these heels type.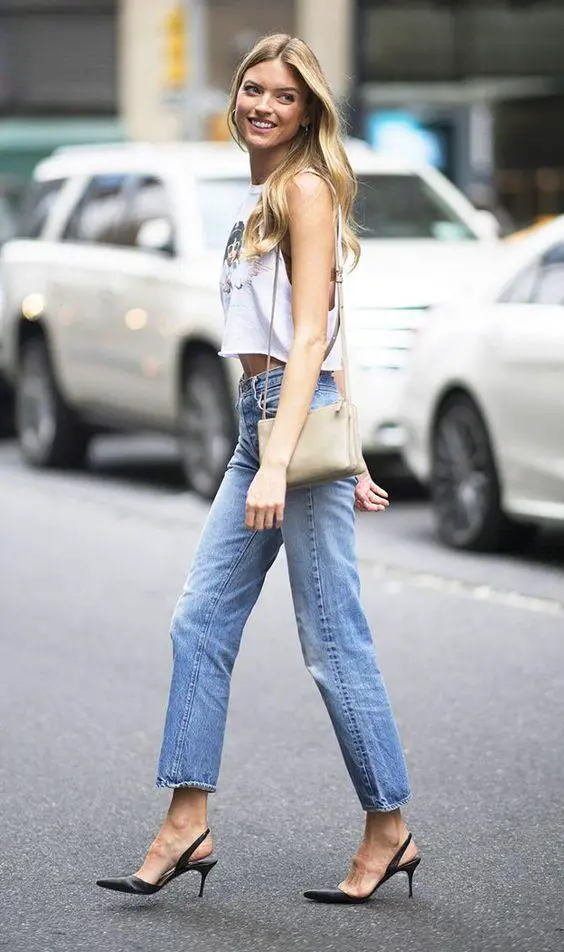 You can also add a pop of color to your outfit with bright red kitten heels: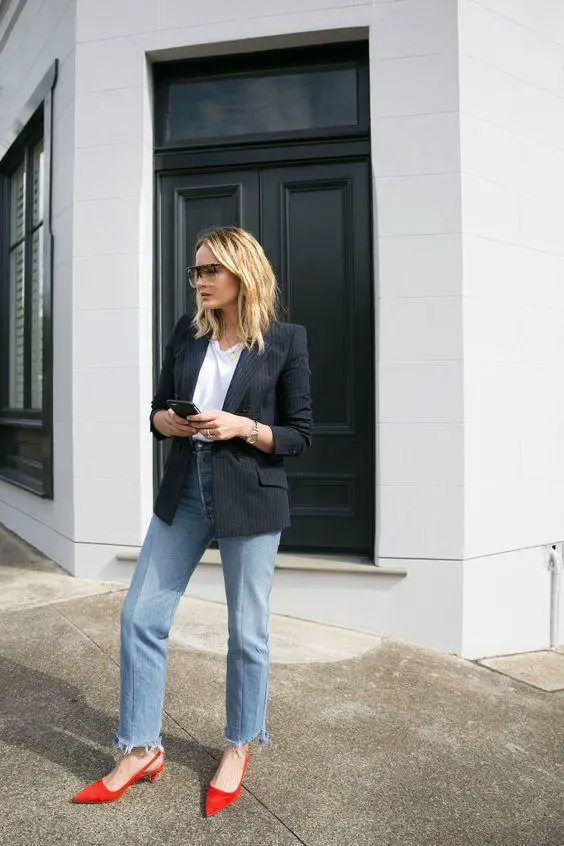 You can also wear them with midi or maxi skirts and dresses: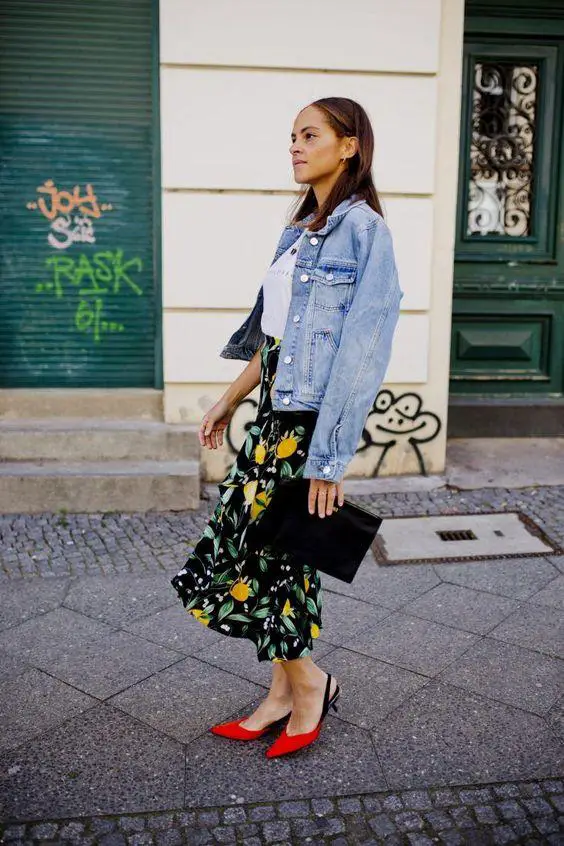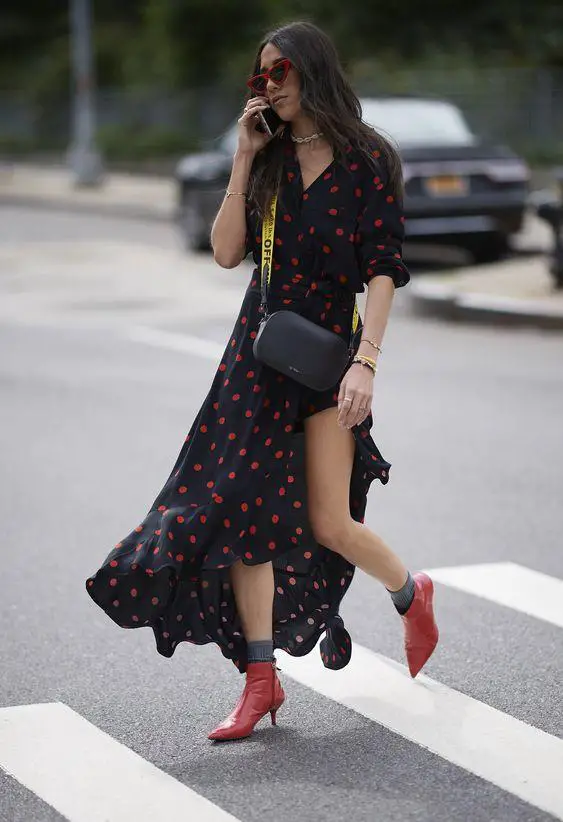 4. Block heels
Block heels are, literally, just what they sound like. They're comfortable thanks to the thick heel that keeps your feet much more stable than classic pumps or stilettos.
Block heels are usually low, ranging between two to three inches tall, but you can also find them with super tall heels.
The trendiest block heel style though is the one with a low heel.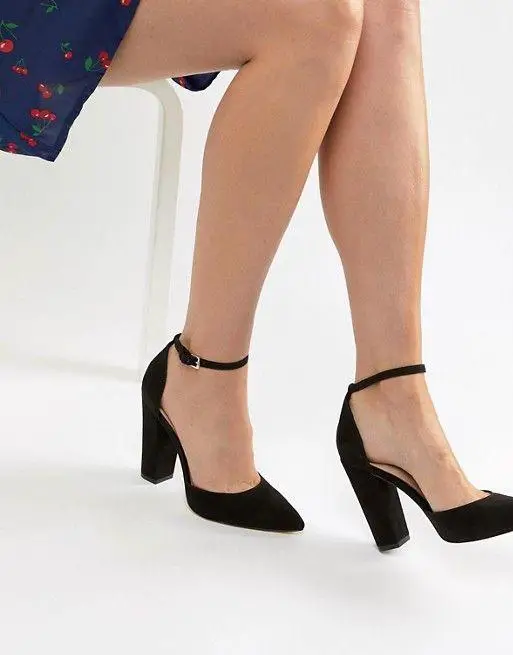 Apart from being comfortable, they're cute and super feminine. Because of their somewhat low heel, they tend to look a bit more casual than stilettos or pumps, that's why they're perfect for creating casual-chic outfits.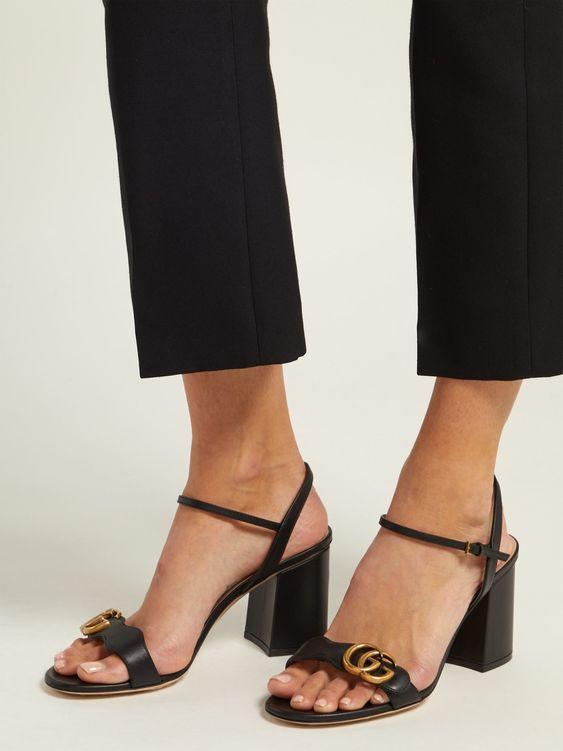 Block heel outfits:
You can wear them with jeans for an elevated but laid-back casual look: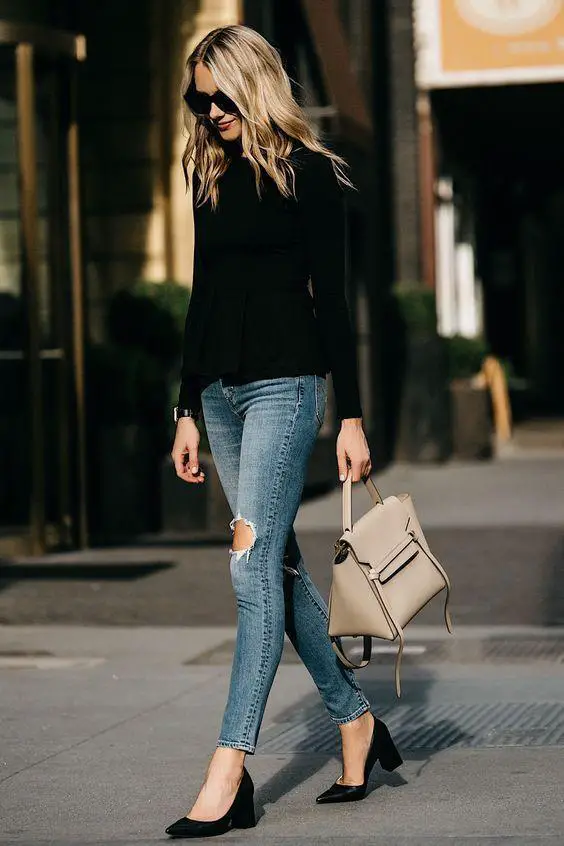 Or for any casual occasion: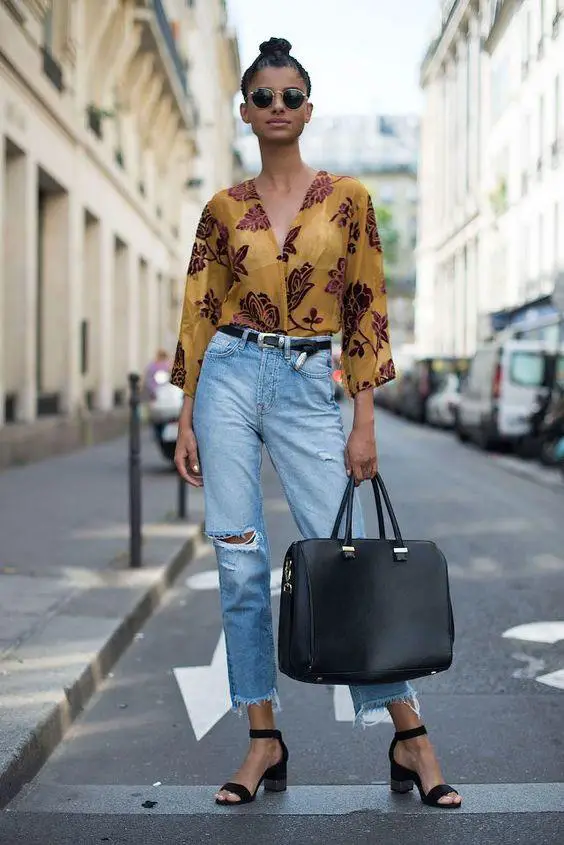 You can also wear them for work: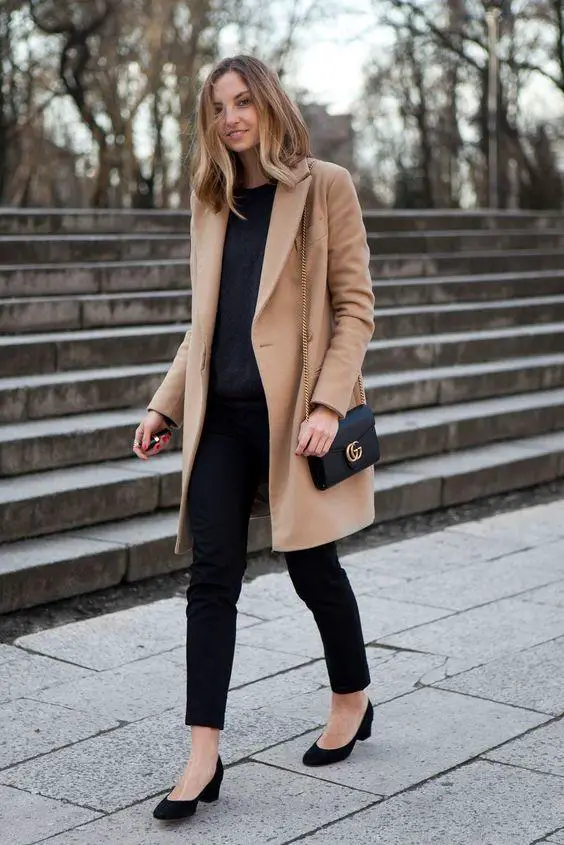 Block heels also look great any type of dress or skirt, and the best part is that the are easy heels to walk in, which makes them perfect for any event where you have to be moving a lot. For example, if you're hosting a celebration.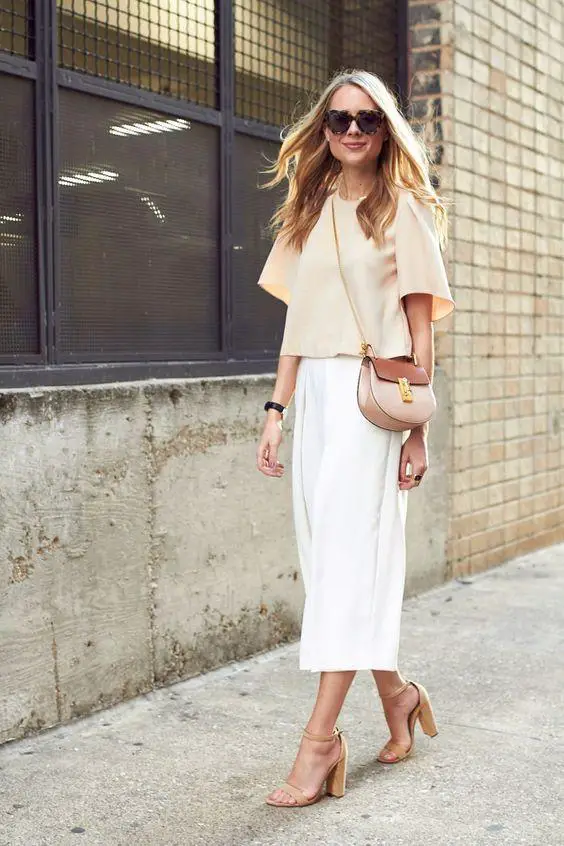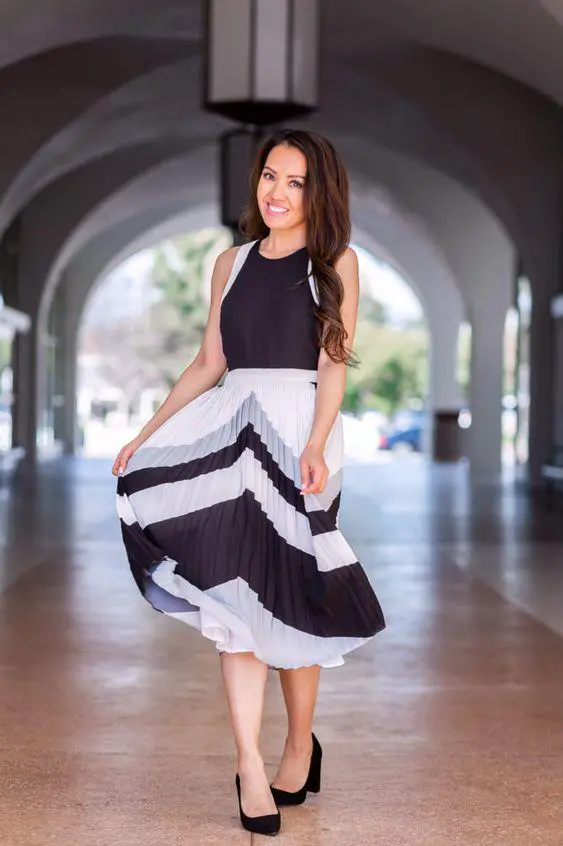 5. Lace-up heels
Lace-up heels are a trendy type of heel that transform any outfit into a head-turner type-of-outfit.
They're inspired in the gladiator sandals, having a lace-up detail all along the feet that you can tie either on the ankles or on your mid-calf.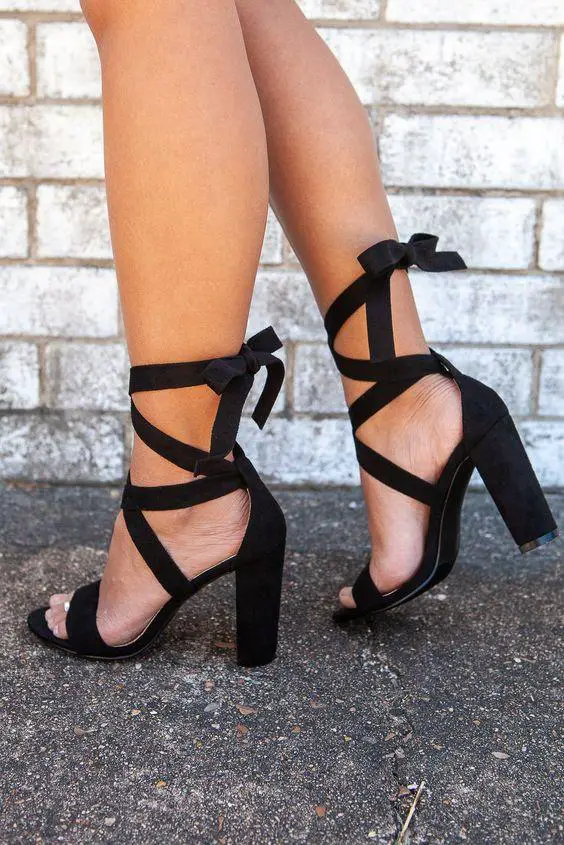 Because of their lace-up detail, these heels are statement shoes all by themselves. It's impossible to ignore them in an outfit!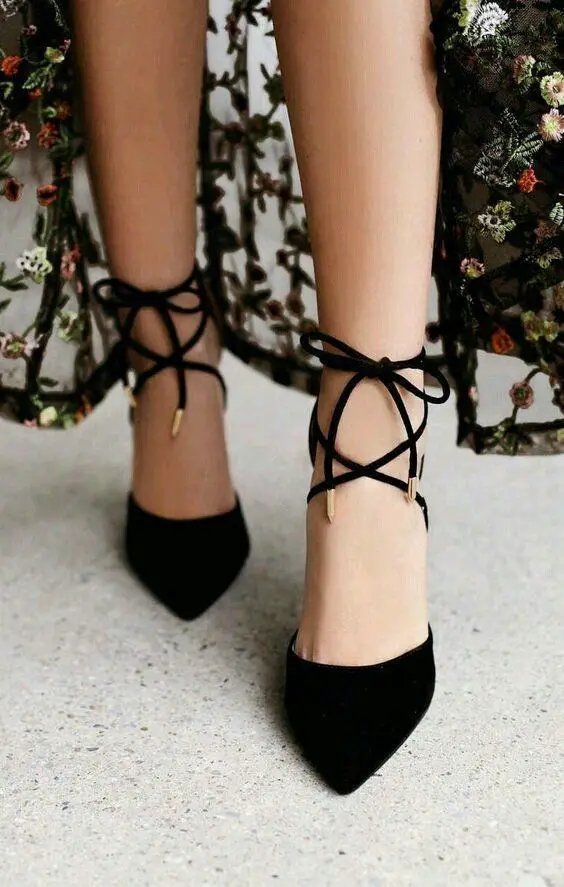 Lace-up heel outfits:
The point of lace-up heels is to show off your shoes, that's why wearing cropped bottoms or skirts and dresses is the best way of wearing this type of heels.
A body con dress is a chic and sexy way of showing off not only your curves but also your cute heels: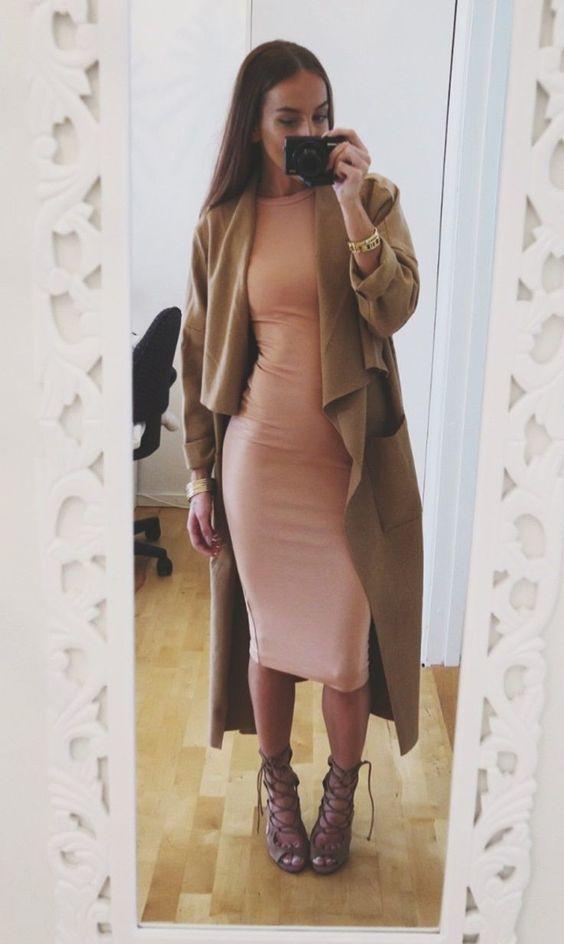 Wearing a mini skirt or dress is another way of rocking a pair of lace-up high heels: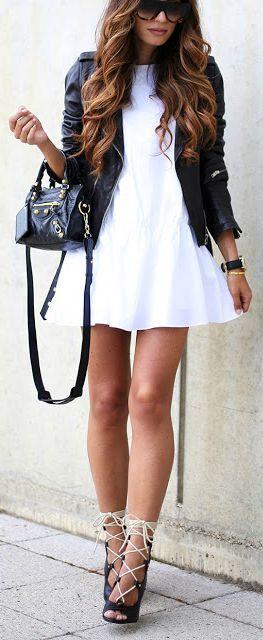 You can also wear jeans, just make sure to roll them up to show off your shoes:

6. Mule heels
Mules became a hot thing to wear, and adding high heels just seemed like the right thing to do. Mule heels are slip-on heels with either closed-toe or peep toe end.
The heels height is usually high to medium, ranging from two to four inches high, and it's not common to find them as a platform style.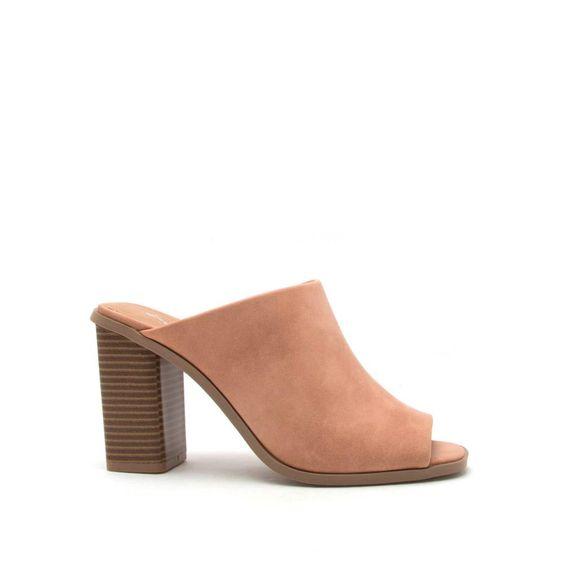 If you're looking for trendy mule heels, pointy toes are the combination you need: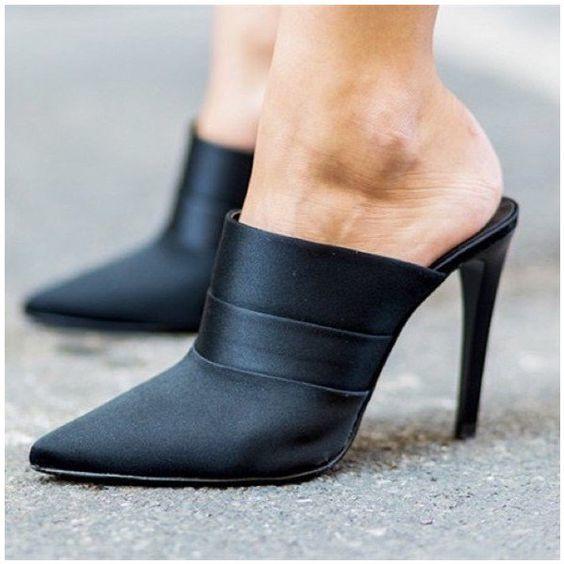 Mule heel outfits:
This heels type looks absolutely chic paired with long and flowy skirts. You can find many fashionistas' pictures rocking a cute mule heels outfit.
You can also wear them with a cute pair of cropped jeans: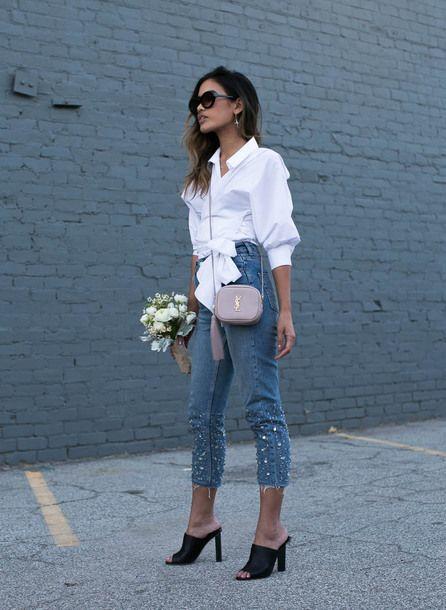 For an edgy workwear look, pair your high heel mules with a cool suit: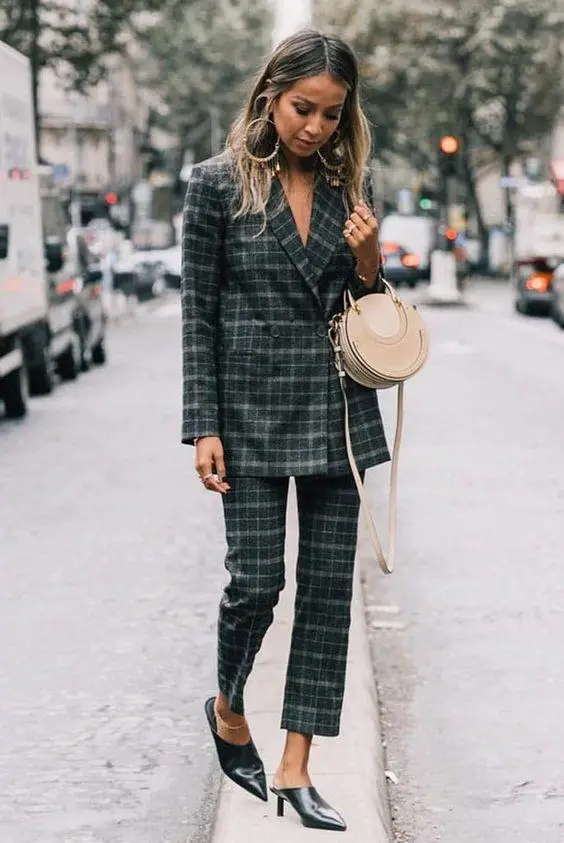 7. Comma heels
Comma heels are made for true fashionistas. These heels are literally shaped like commas, which is why their height is usually low.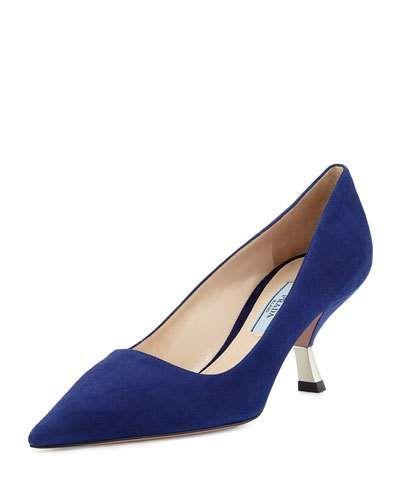 You can find these on the runways, but they're not that easy to find elsewhere. Either way, it's a challenge worth trying.
Comma heels can make your outfit look super trendy without even trying!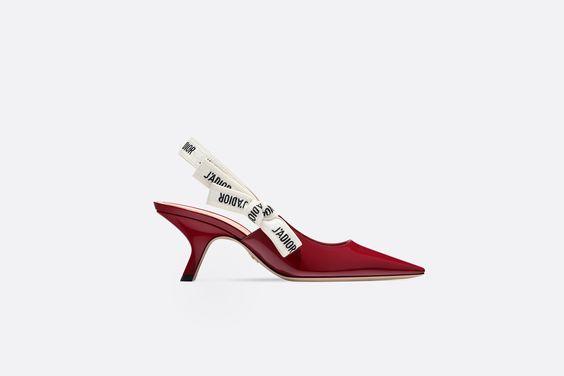 These can be easily mistaken for kitten heels, but the difference lies in the shape of the heel. Both are about one to two inches high, but comma heels have an unusual shape that contrasts a regular kitten heel shape.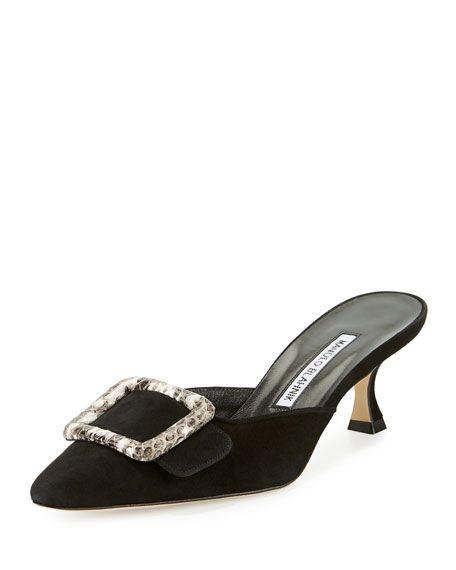 Comma heel outfits:
This type of heels can be worn with absolutely anything. Because of their low height, they can be easily worn for elevated casual looks, such as business casual: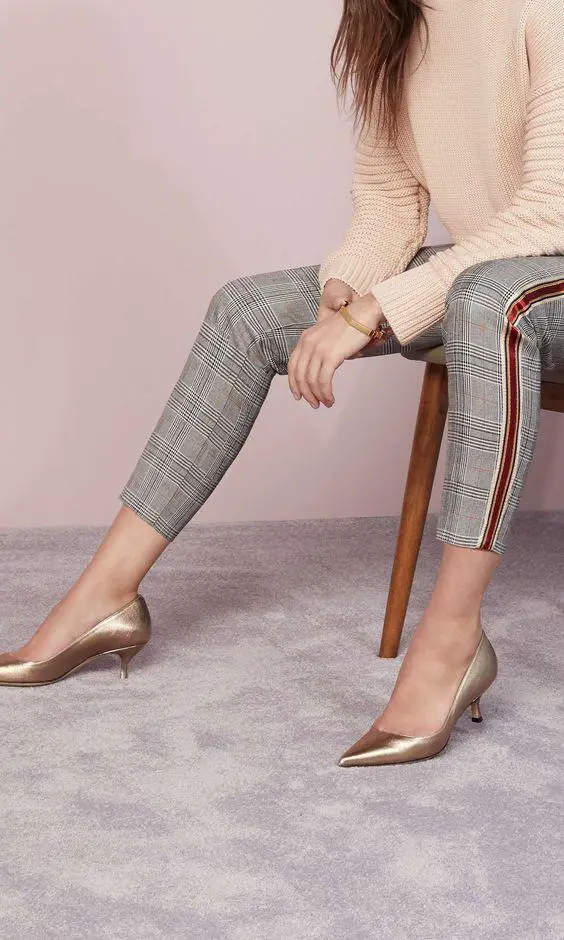 Wrap up:
It's always important to learn about as many things as possible. The same rule applies to fashion: you can never know too much.
If you're a heel lover, or simply a true fashionista, knowing about the different types of heels that are trendy right now can help you know which style is missing in your wardrobe. But most of all, knowing the specifics will help you speak the universal language of fashion.