Red dresses are perfect for a flirty and/or sexy look, and pairing them with the right color of the shoe is essential to make the most of them. If you're either planning a casual outfit or a polished look for a date, a red dress is an absolute magic.
What color shoe to wear with a red dress?
Even though red has different shades, tints or tones, there are some colors that look amazingly fashionable with a red dress regardless of its type of red.
And because I know how important it is to dress perfectly, I'll guide you through different and stylish examples on how to pull off a perfect outfit from head to toe.
You'll be turning heads next time you wear your cute red dress!
8 Color shoe ideas for red dresses
1. Red dress with gold shoes
Probably one of my favorite combinations because gold makes your outfit look much more sophisticated. It's also very common so if you feel like playing safe, there's no better way of pairing your red dress than with a cute pair of gold shoes.
If you want to make a statement, I suggest opting for bright yellow gold. Just make sure this color is also matching with your accessories.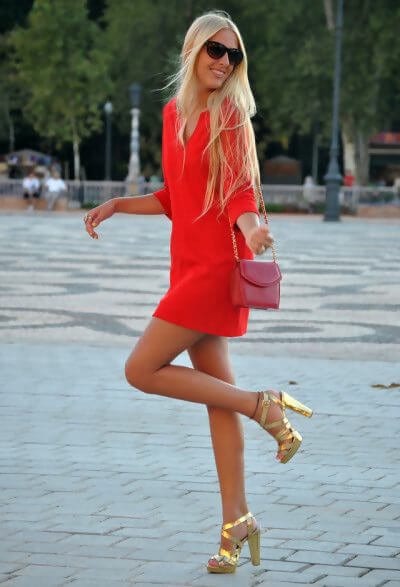 You can always opt for a genuine gold. This is my favorite type of gold: not too bright nor too pale.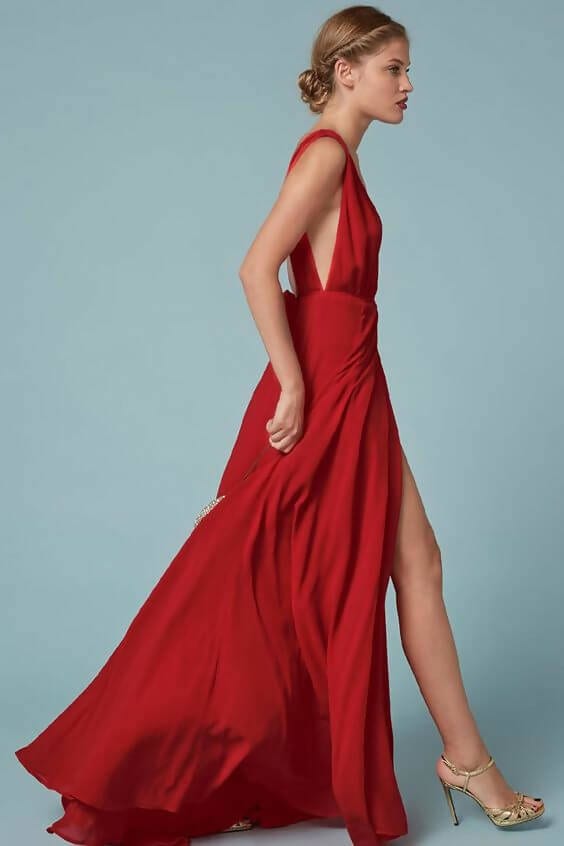 A bronze gold is another option you can wear if you want to look different: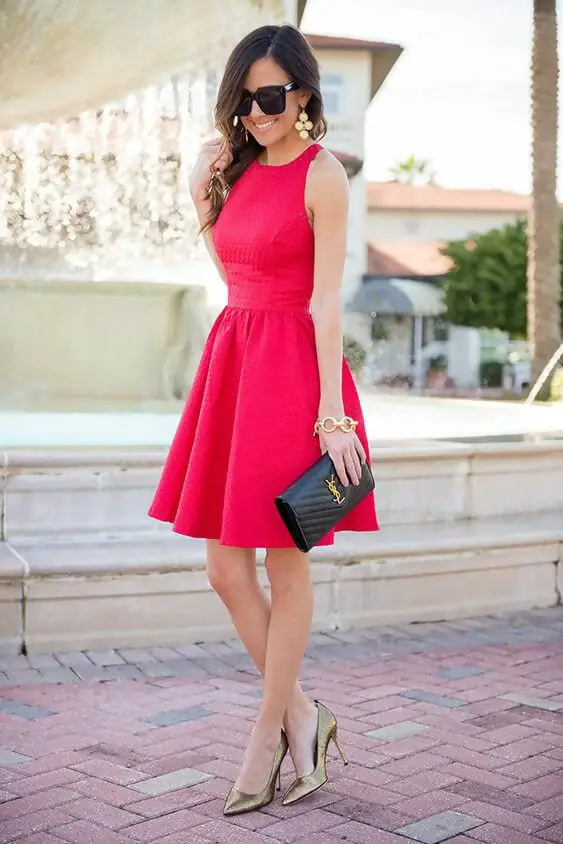 A pale shade of gold is also another cute color to pair with a red dress: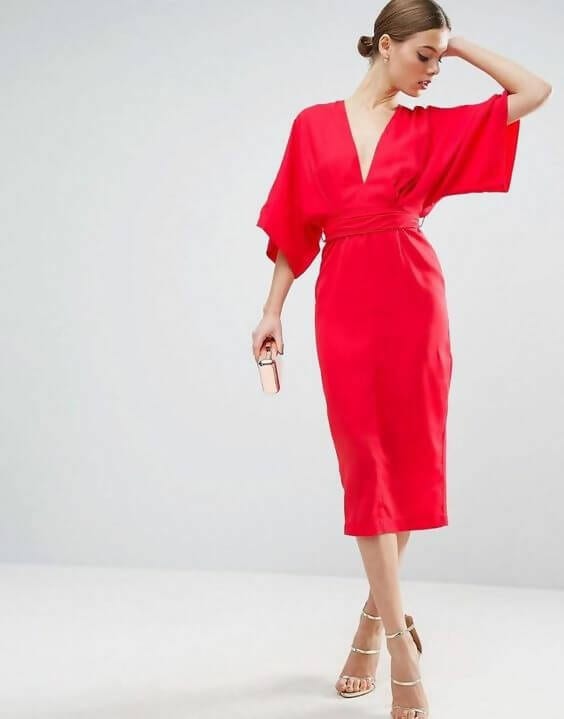 Gold shoes with a red dress look great on any occasion: from cocktail attire to casual wear.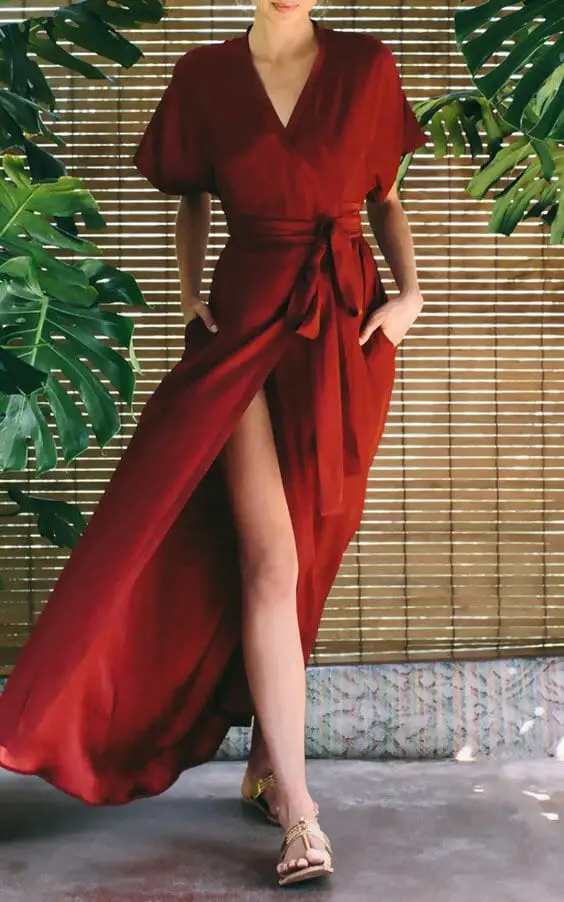 Here are other gold shoes you can wear with your red dress. Remember that, just like any color, there are different types of gold and the one you choose should reflect the impression you want to make.
If your dress makes a strong statement, opt for opaque gold shoes like the first two on the top: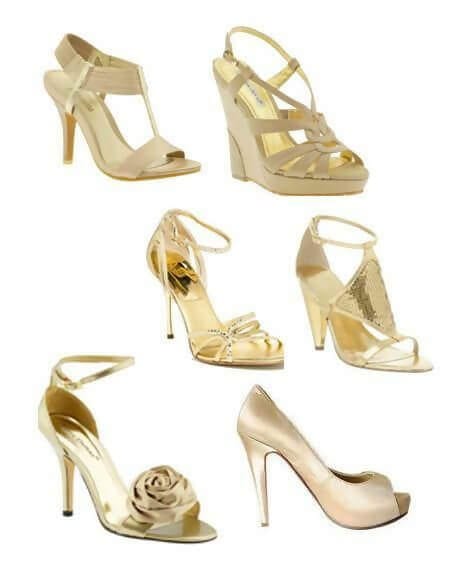 Rose gold is another cute color you can perfectly wear with a red dress: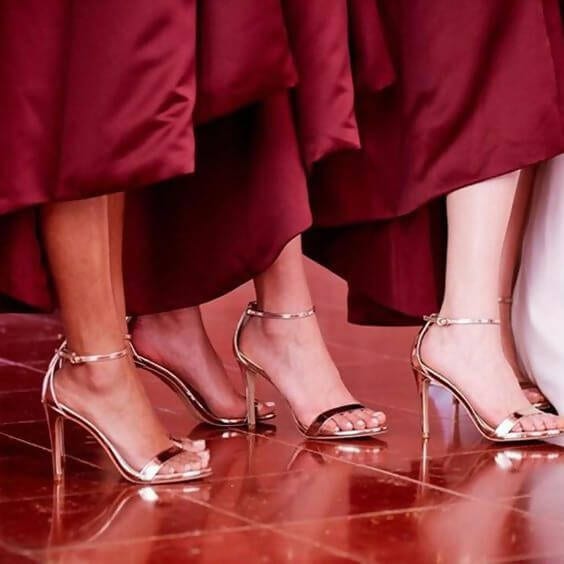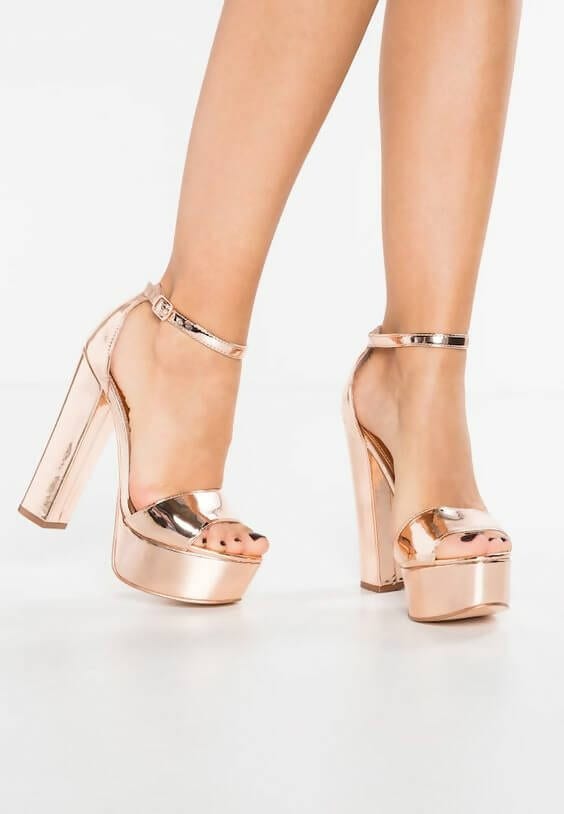 2. Red dress with silver shoes
Choosing between gold or silver can be difficult because their effect is the same: both can make your whole outfit look super sophisticated. So it will all depend on the accessories you have. If you want to wear silver earrings, for example, then silver shoes are the go-to option.
Either way, silver shoes with a red dress look absolutely chic. Countless celebrities have attended galas with this combination, and we all know they have a great stylist behind their outfits.
So opting for silver shoes is a total YES. Here are different examples of how to combine a red dress with silver shoes: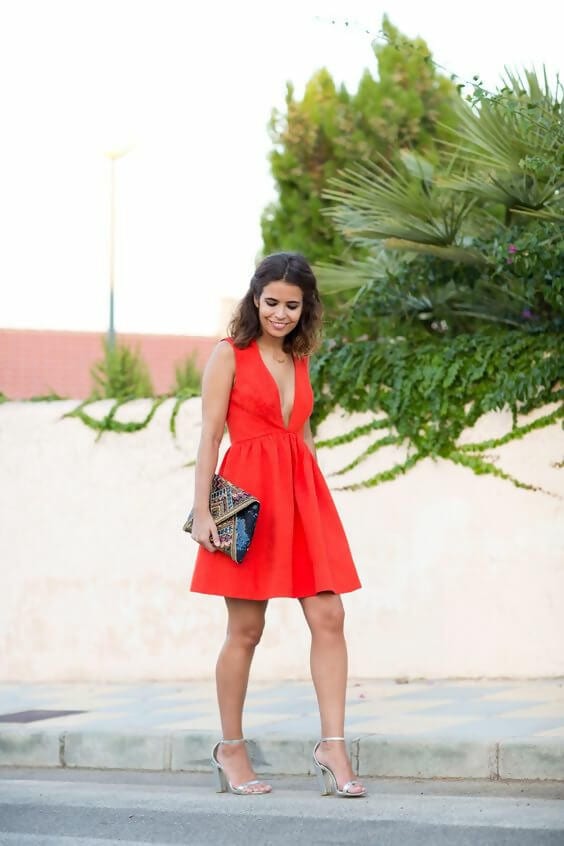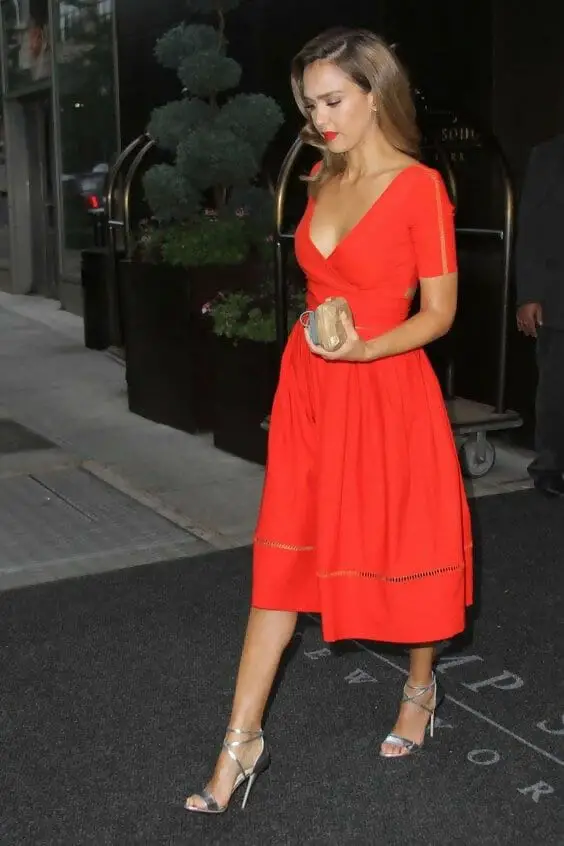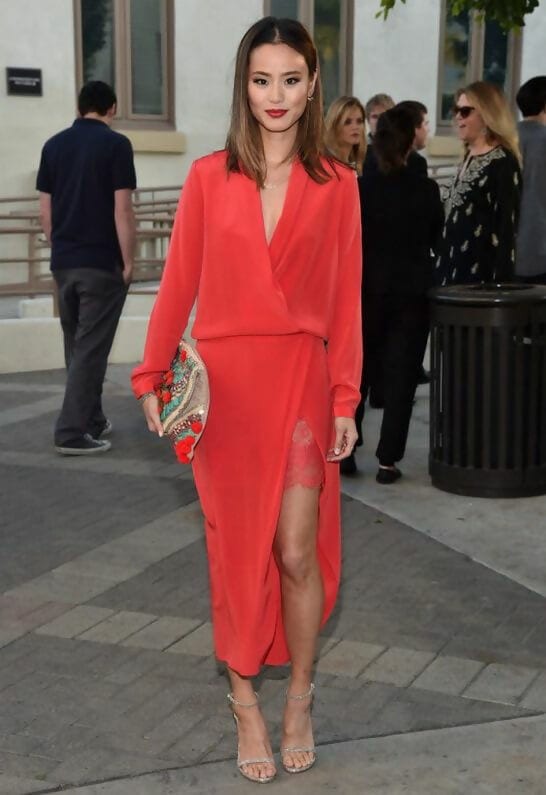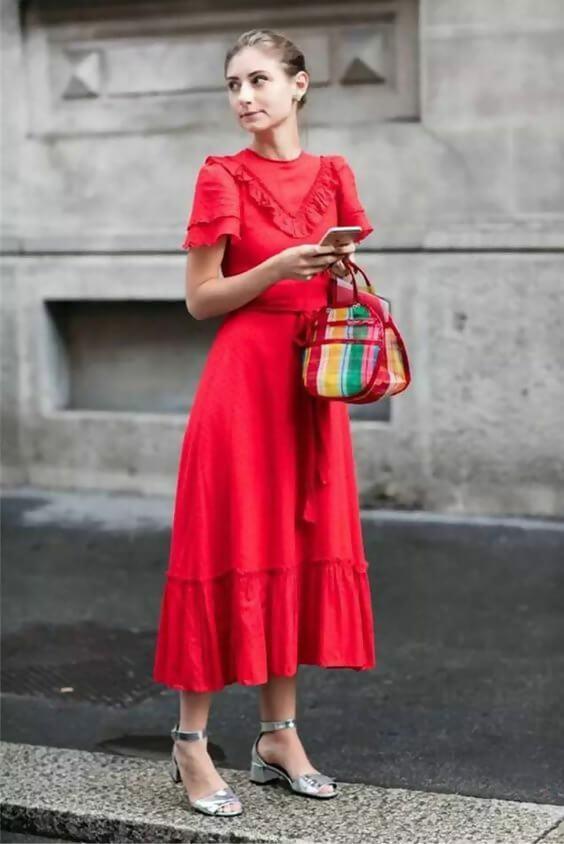 Silver shoes, like these espadrilles, also look great with a casual red dress: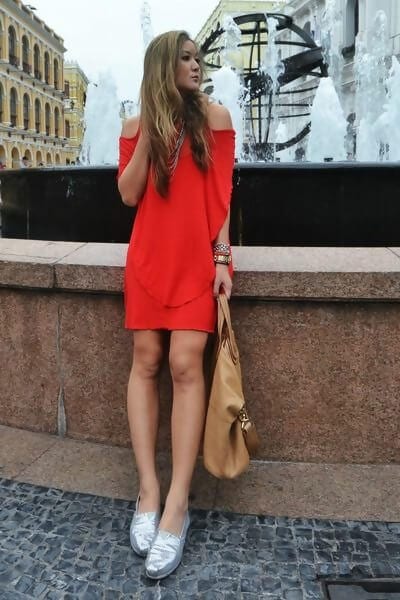 You can choose from a wide range of silver, from silver patent to glittery silver: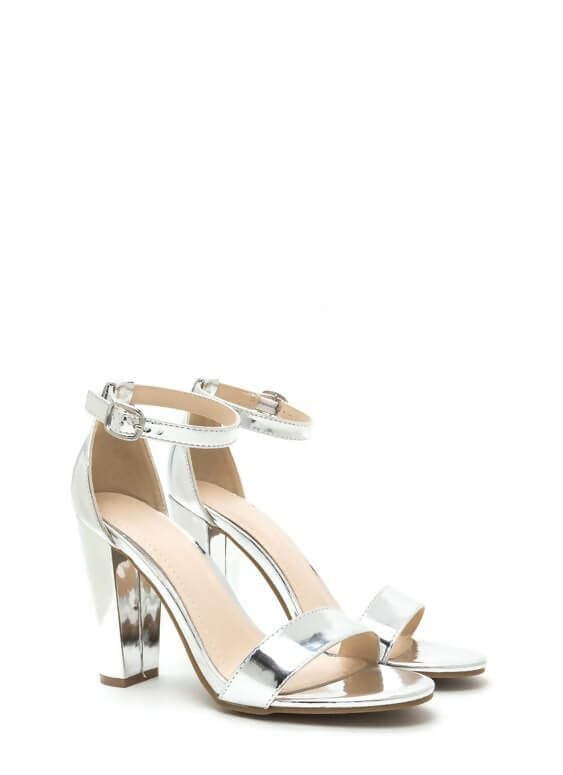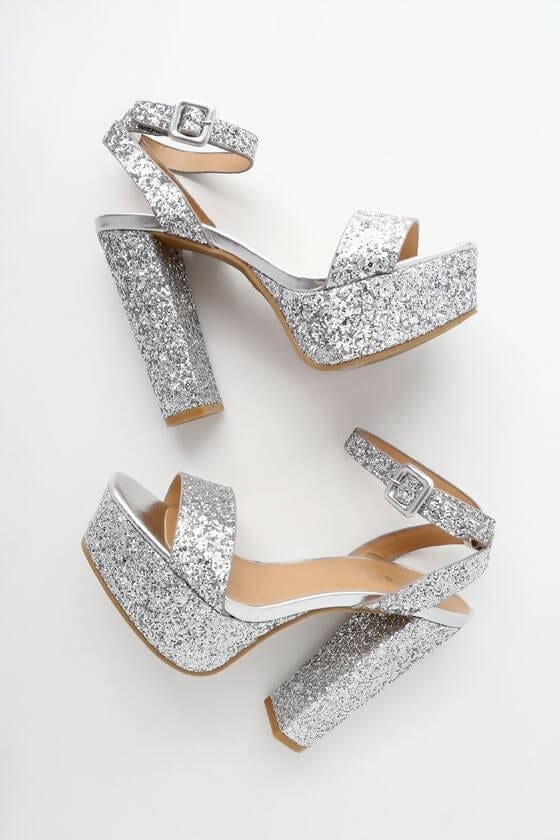 3. Red dress with black shoes
Personally, I believe red and black are two sexiest colors in history. If you want to pull off a super sexy look, you should definitely opt for black shoes.
If your dress is a dark shade of red, like a burgundy, then pair it with black but only for evening or night-time occasions. Otherwise, your outfit will look too "dark" for day-time.
Here are different ways of combining a red dress with a cute pair of black shoes: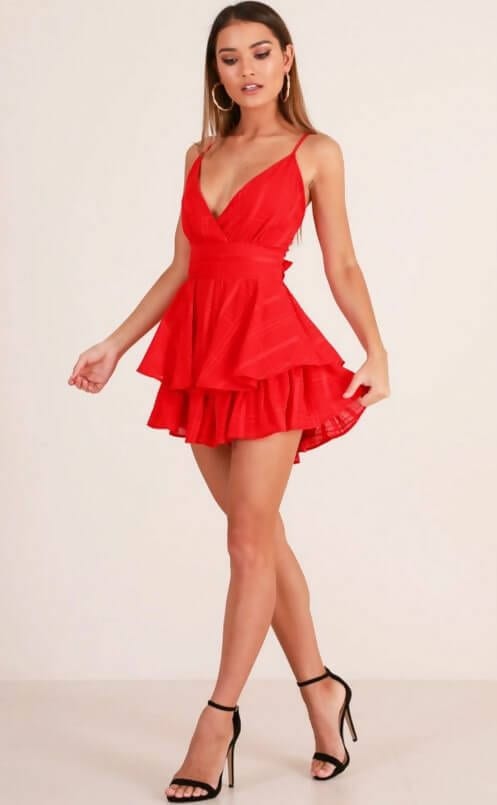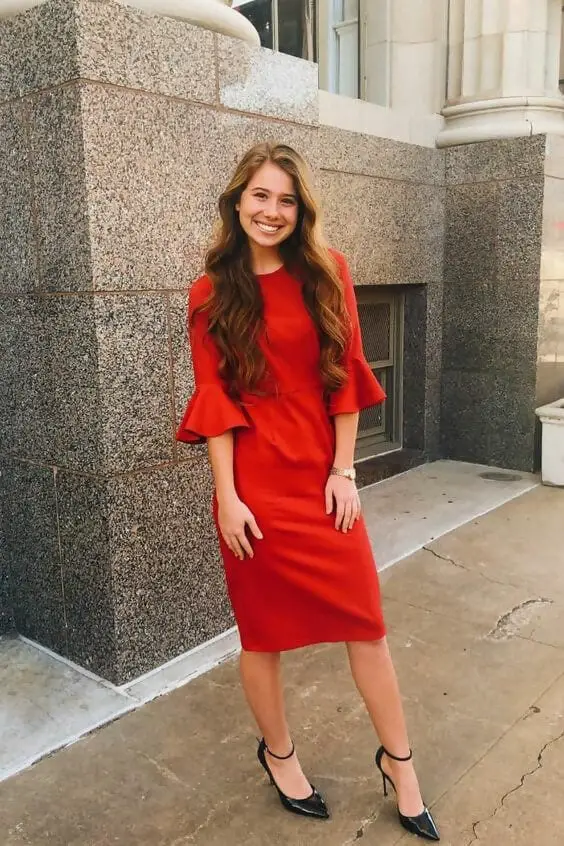 This wine red dress looks super sexy with a pair of black high heel sandals: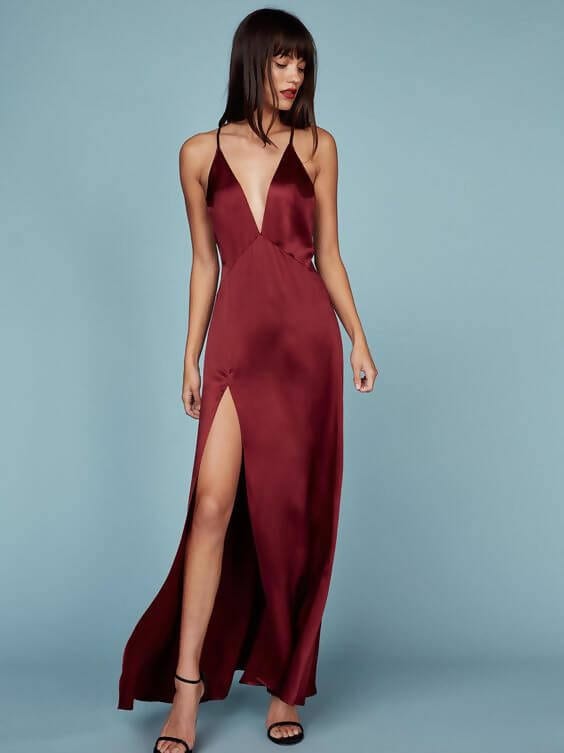 For a casual dress, never doubt wearing your black shoes to make a perfect combination: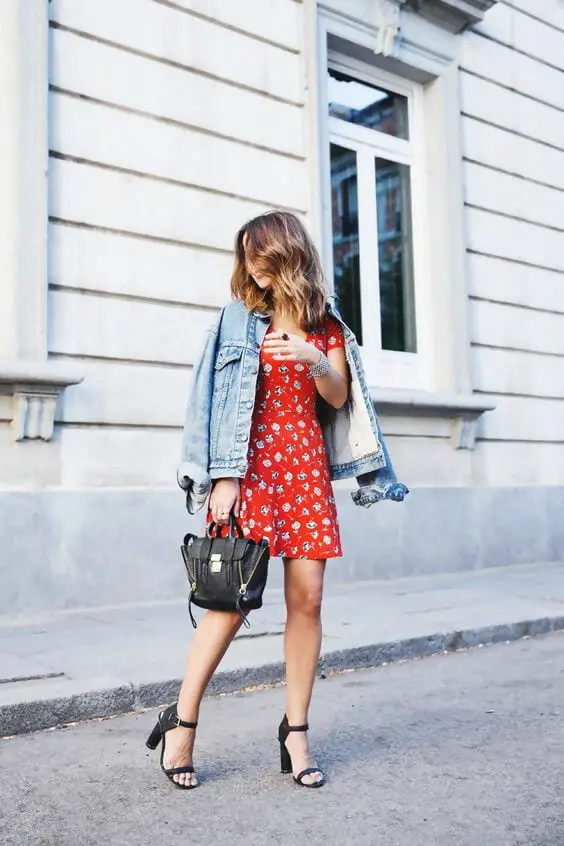 4. Red dress with nude shoes
Nude shoes are the perfect option you can wear if you want to make your dress the star of the outfit. It's also a great color because it's a super pale shade of red, so there's no way you can go wrong with a red dress and nude shoes.
I love this combination for day-time events, but it's also completely fine for evening or night-time.
If you notice these outfits, you can almost ignore the shoes the models are wearing. That's the effect of nude shoes: the whole attention is on your cute red dress.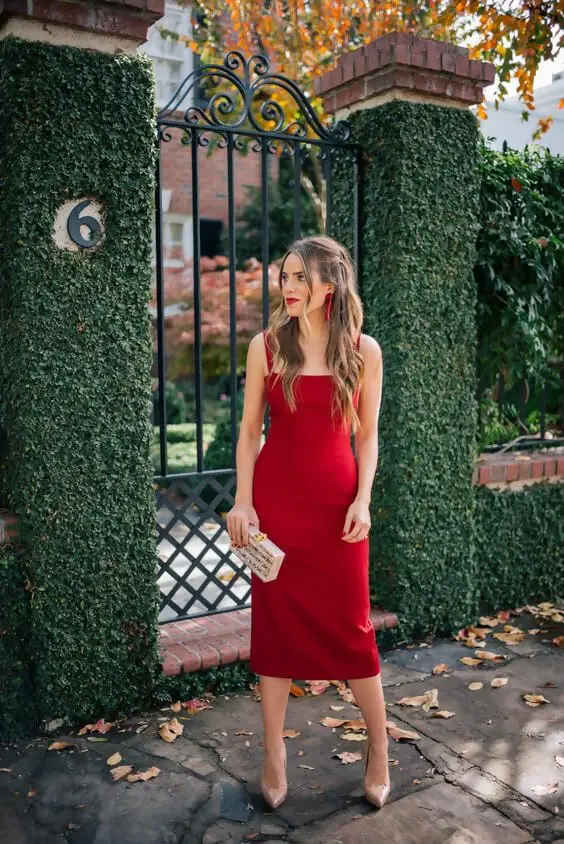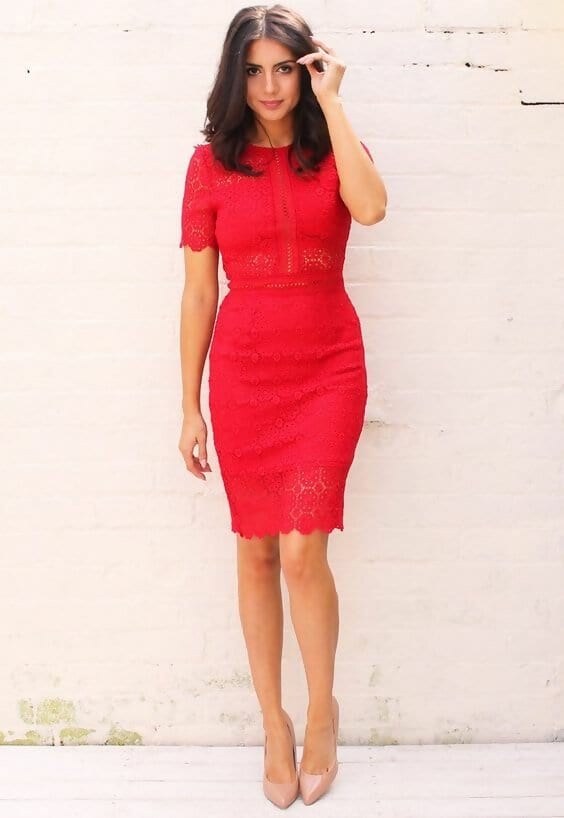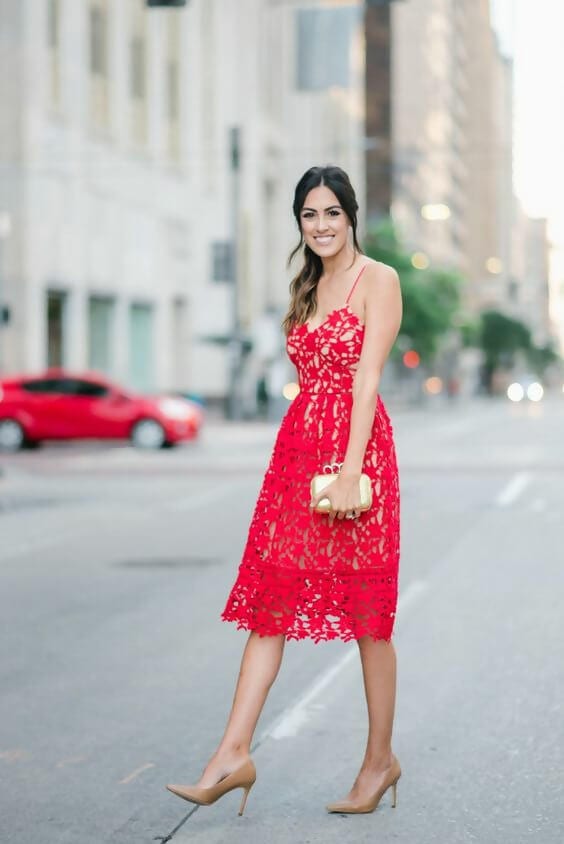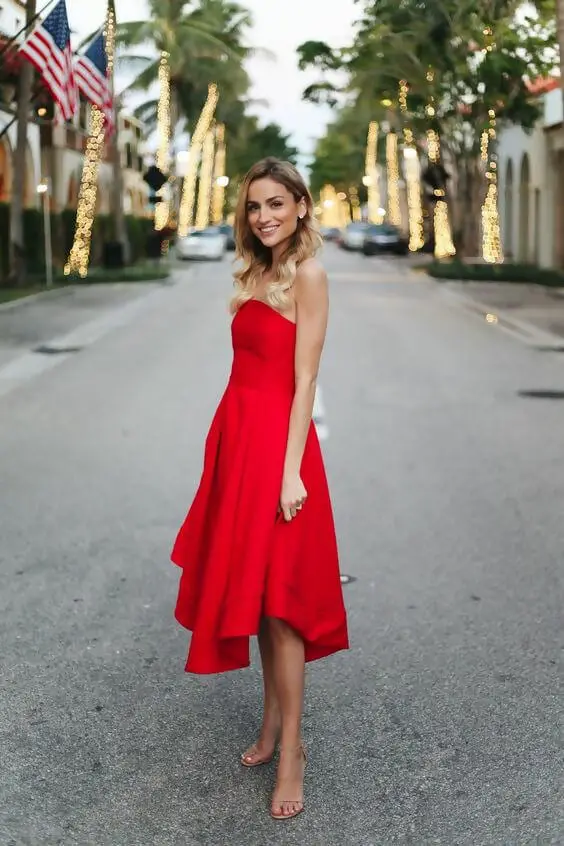 Nude colors comprehend a vast variety of tones and shades, from pink nudes to light beige. So picking the best nude color will also depend on your skin color.
Opt for a nude color that harmonizes with your skin. Here are a few examples of nude shoes: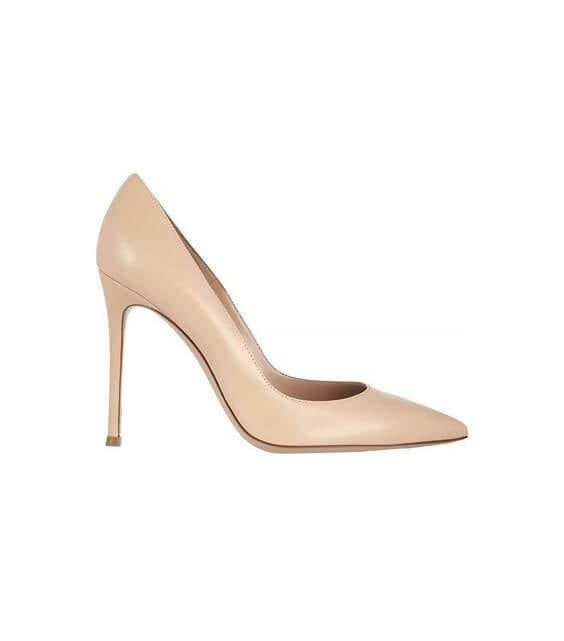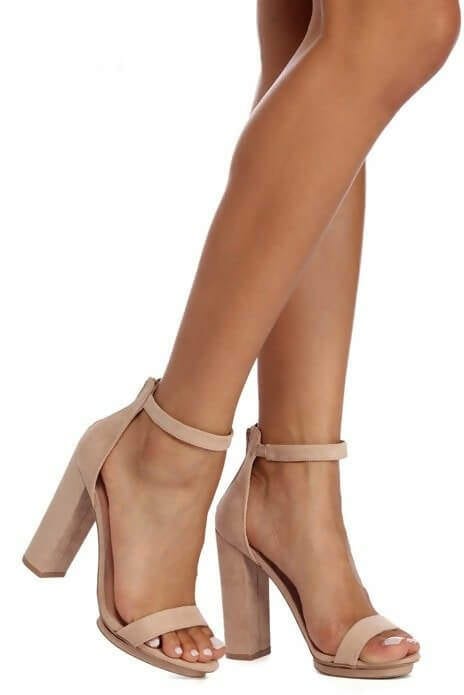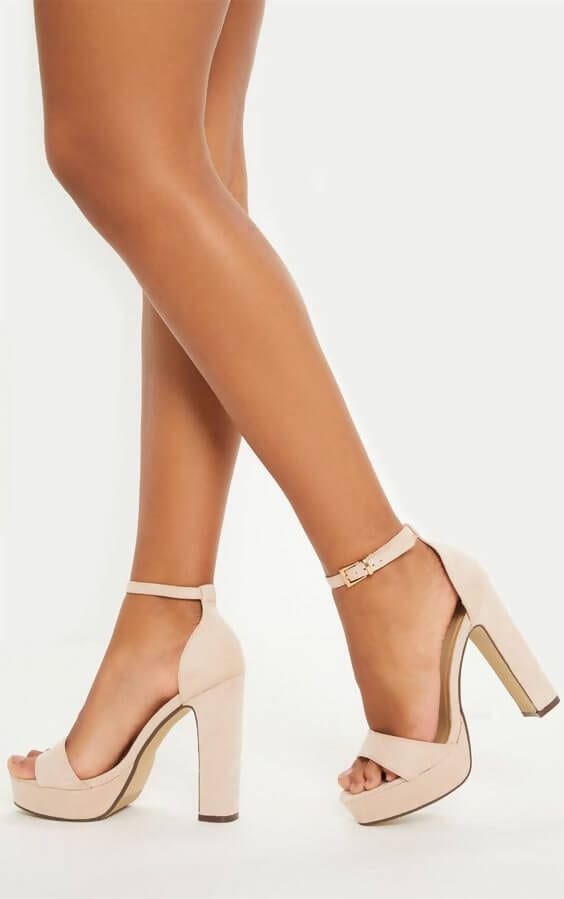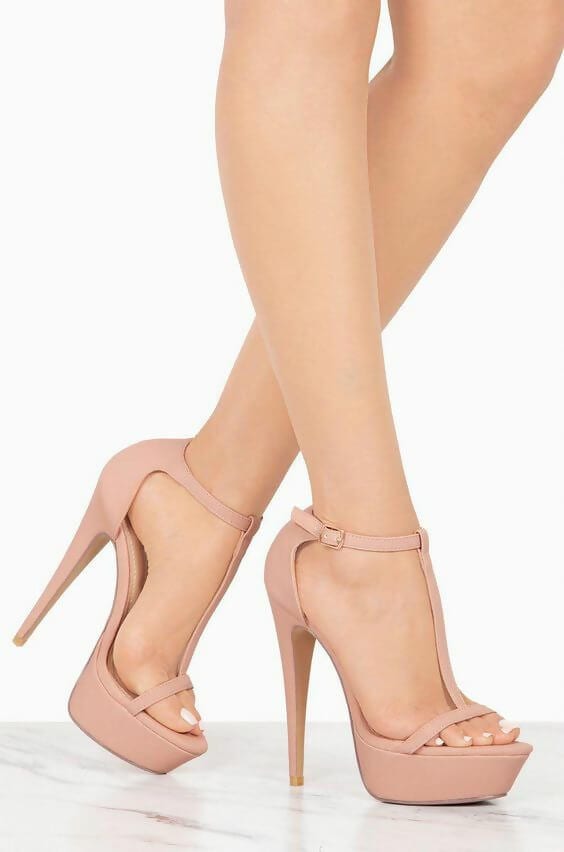 5. Red dress with red shoes
Yes, you can perfectly pair a red dress with red shoes. It looks super chic and creates a complete statement outfit.
It's a great combination that looks super chic on everybody because red is one of those magic colors that anyone can pull off.
The secret to combining stylishly red dresses with red shoes is to match perfectly both shades or red. If your dress color is more a wine red, then your shoes should be wine red. If it's a bright, saturated red dress, then the shoes should be the same.
Let's see some examples of how to perfectly match your dress with your shoes: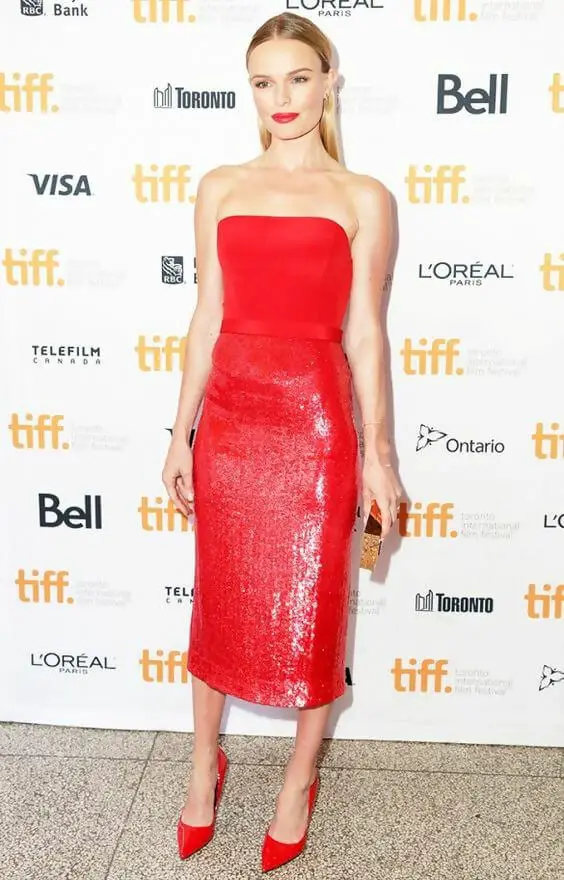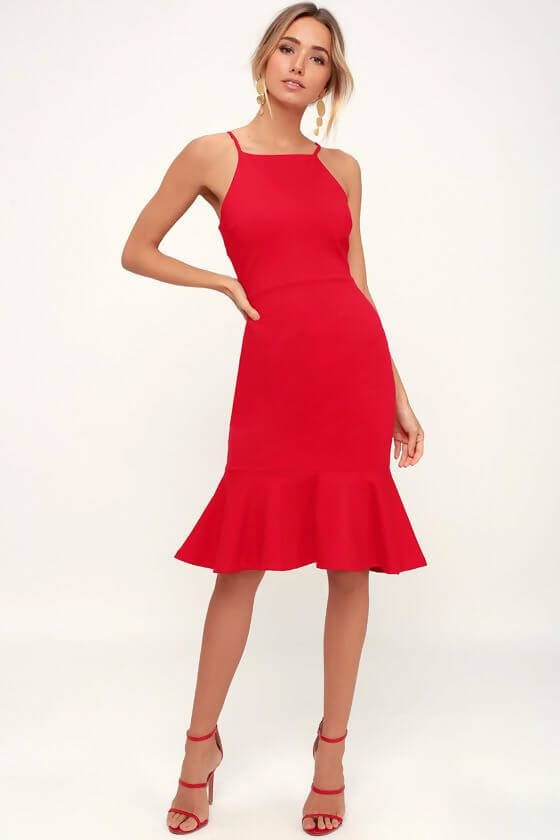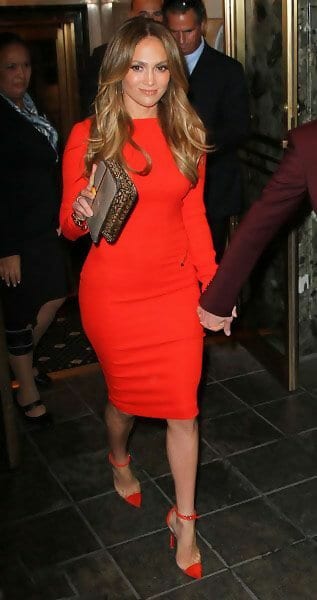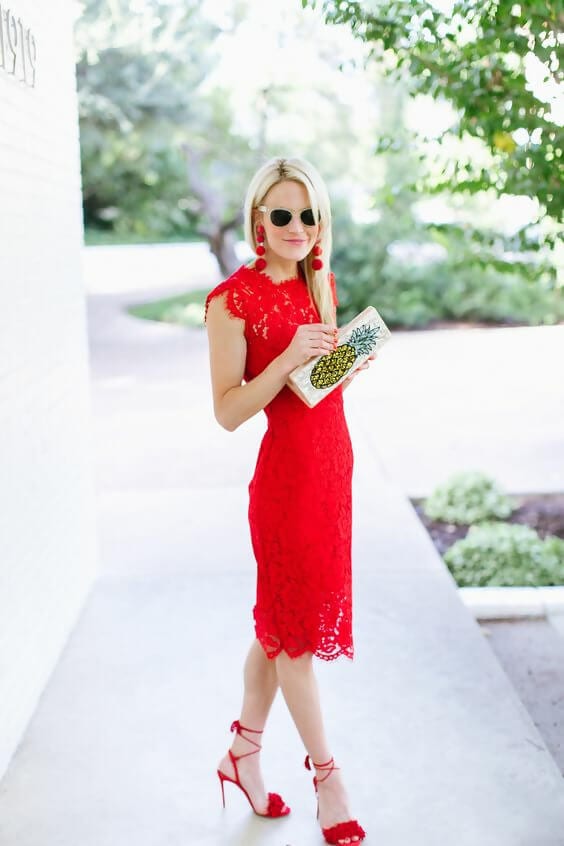 The same rule applies to casual red dresses: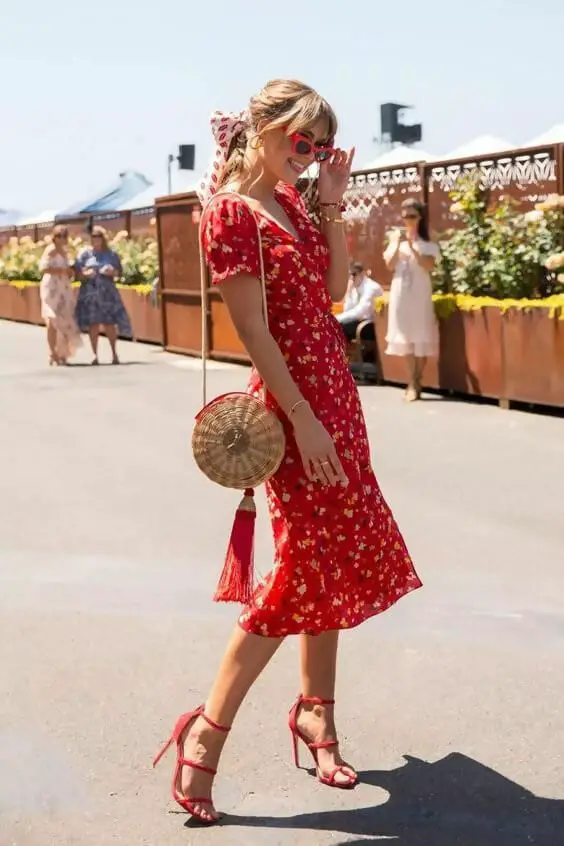 6. Red dress with white shoes
Red and white is probably not the most common combination, but it can look super chic as well.
Personally, I believe the best way of pulling off a red dress and white shoe combination is to opt for pointy high heel shoes. They are a classy and super feminine type of shoe that looks great with a cute red dress: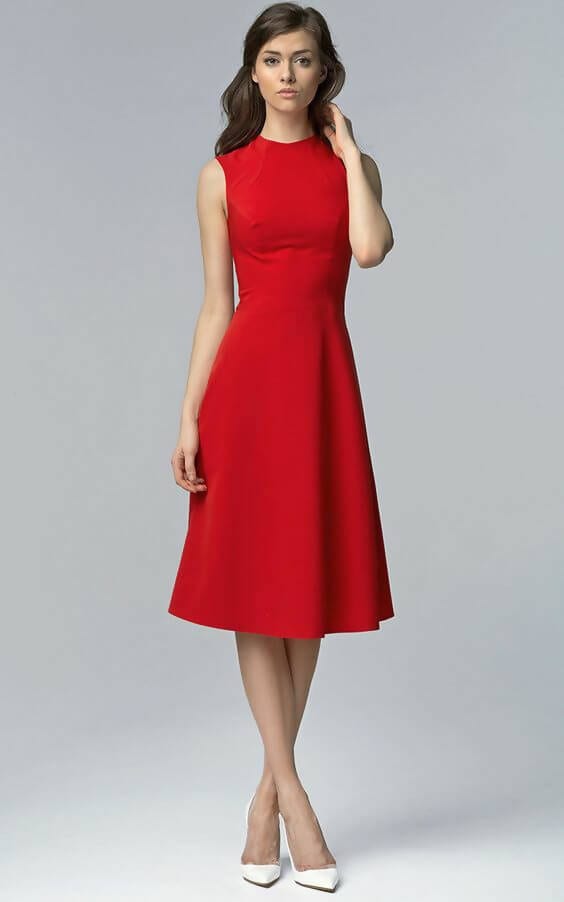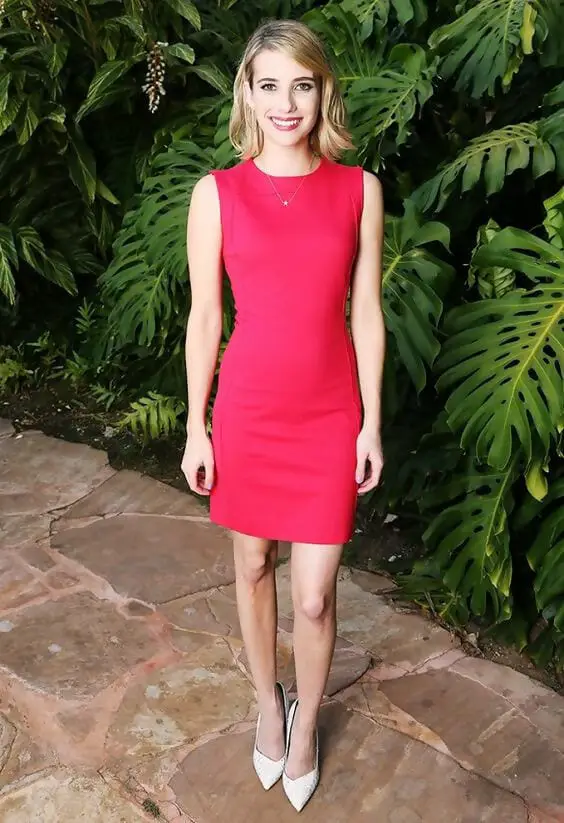 And pointy white boots because, why not? This is a super cool and stylish outfit you can pull off for a fashion pro look: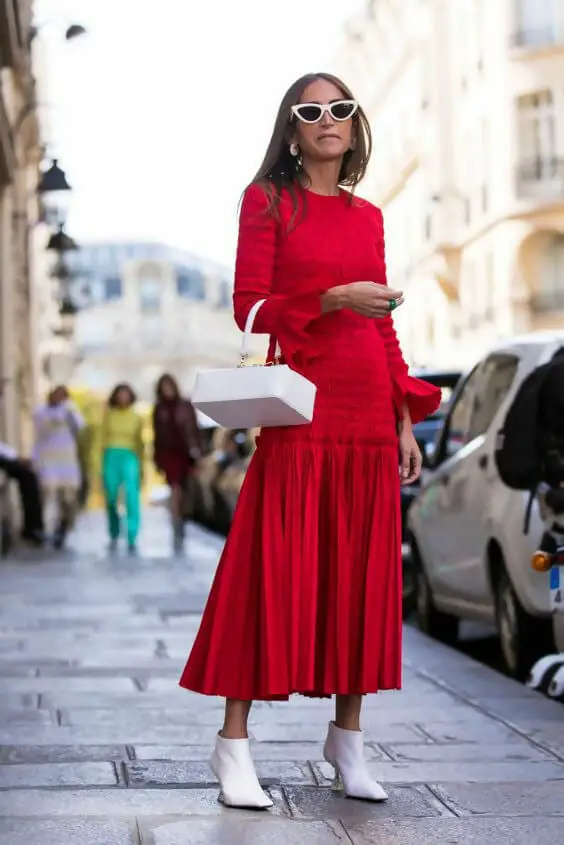 Ankle strap sandals are another classic and "neutral" type of shoe you can perfectly wear with a red dress: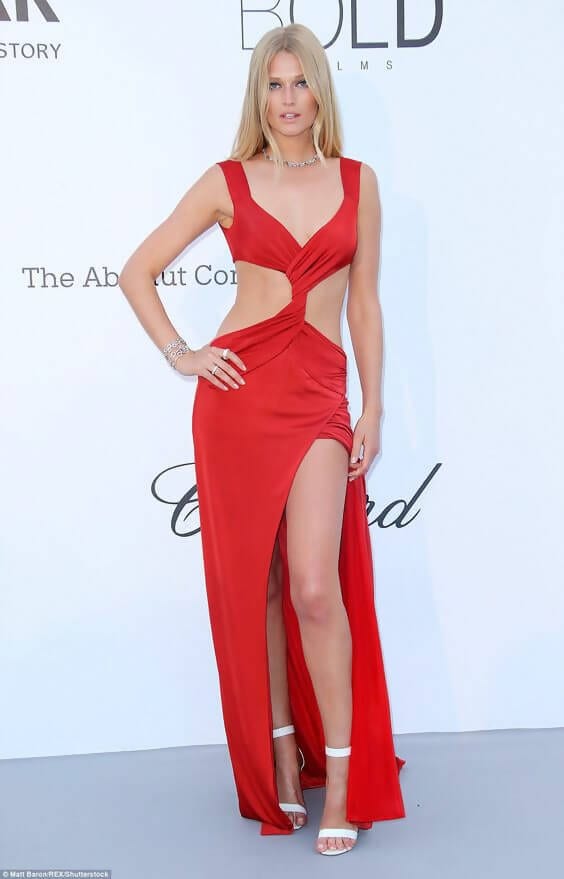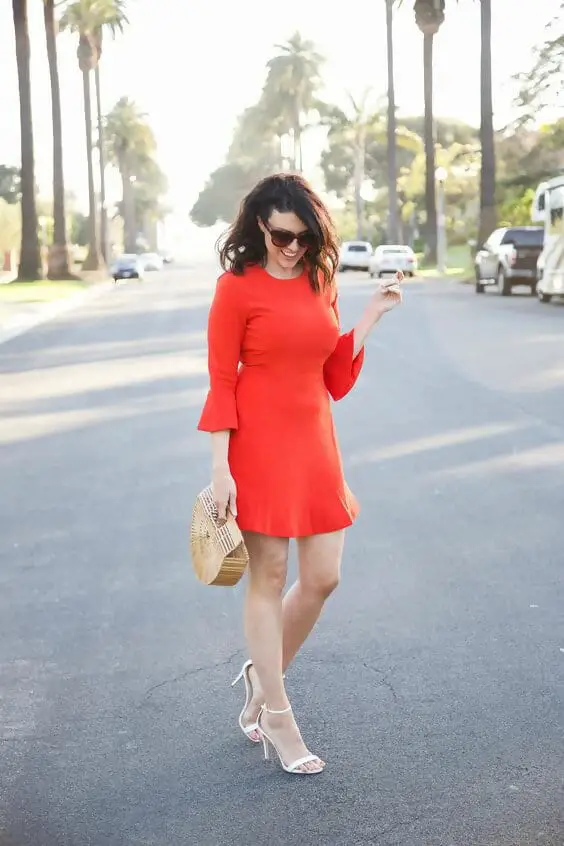 Or low block heel shoes for a casual look: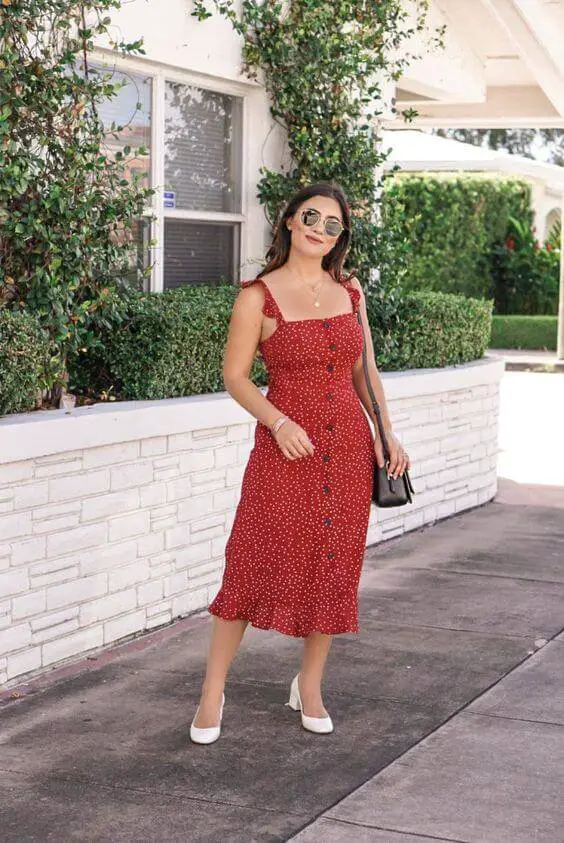 7. Red dress with transparent shoes
Transparent shoes have become trendy in the last couple of seasons, thanks to the likes of Kim Kardashian. And, of course, the best part of these shoes is that you can pair them with anything.
Red dresses and clear transparent shoes create a super sexy look: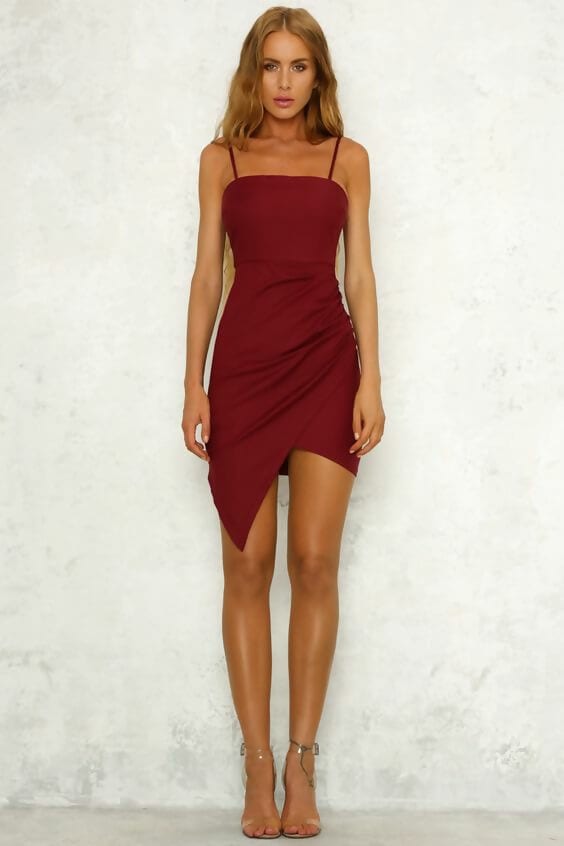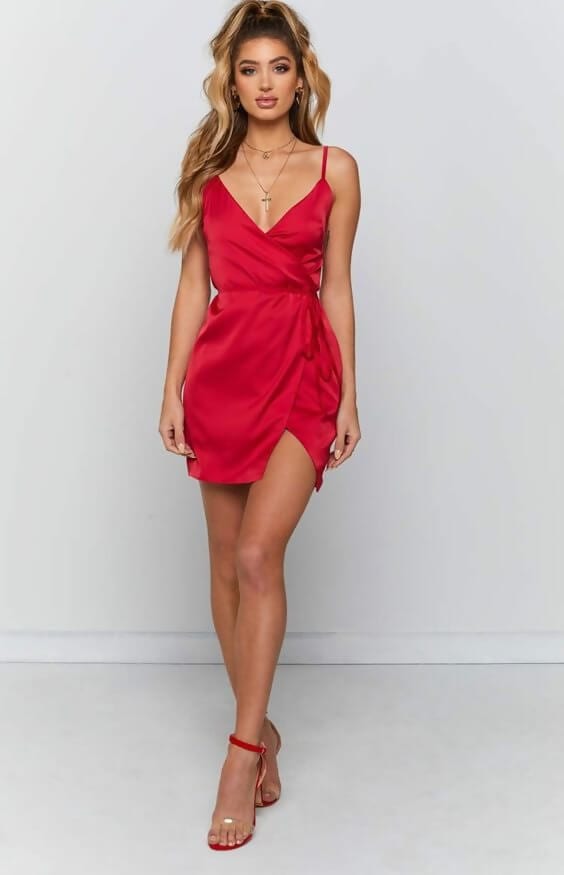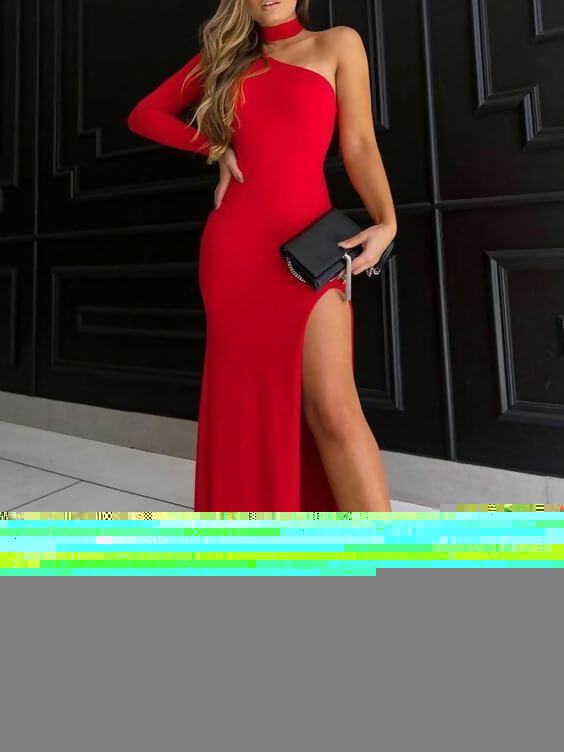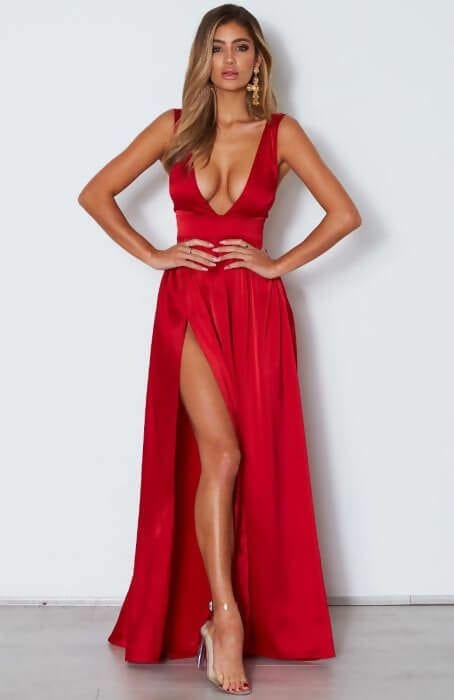 8. Red dress with multicolor shoes
Red dresses can look really stylish with multicolor shoes. Usually, people think of combining red dresses with a single color shoe like silver or gold.
But if you want to pull off a fun and different look, opt for multicolor shoes.
You can wear animal print like leopard or snakeskin. Both look stylish and feminine, but I'd opt for leopard print if you want a classic look, and snakeskin print for an edgier look: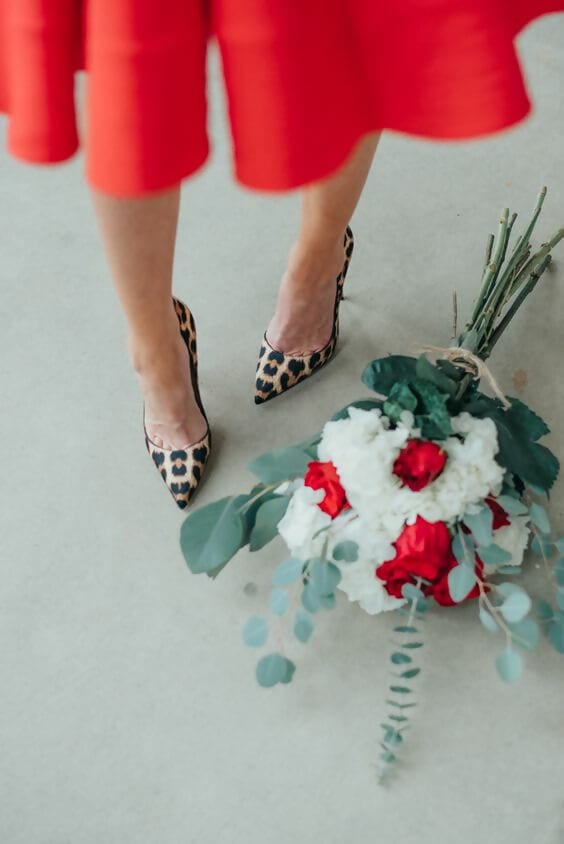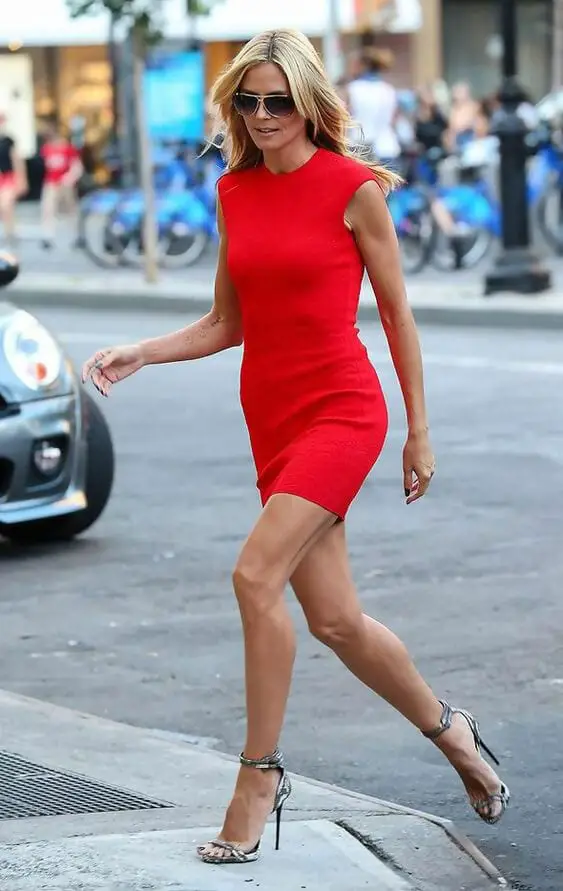 If your shoes have a red detail, make sure that this red matches exactly with your dress: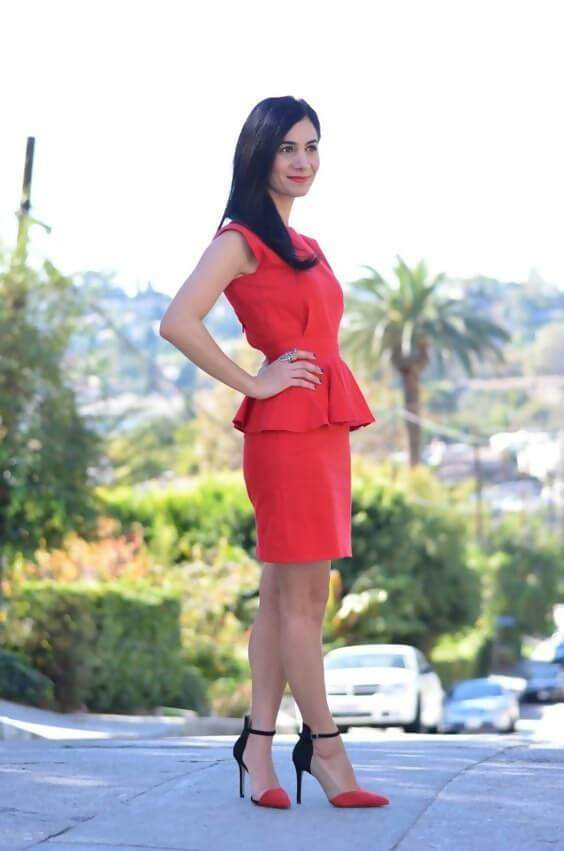 This is exactly what I mean by multicolor shoes. This outfit looks young, fun and fashionable: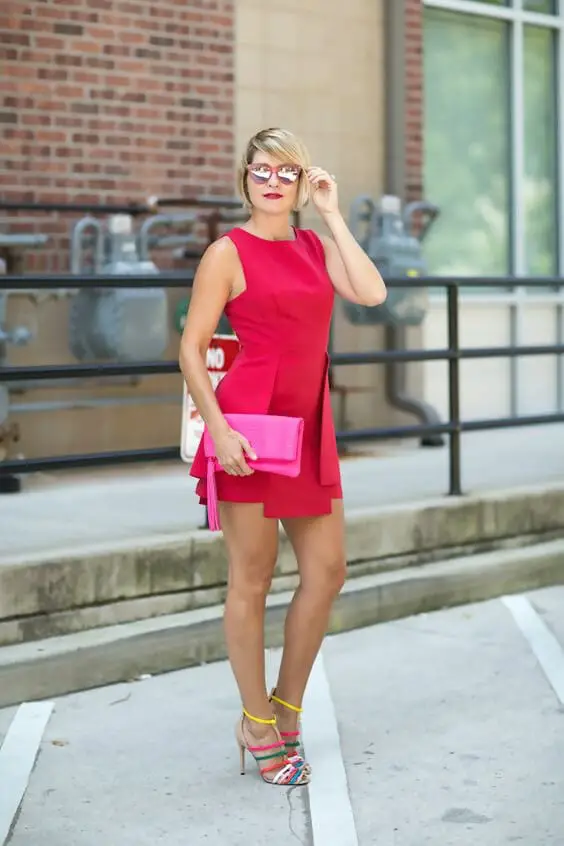 These are other multicolor shoes you can perfectly wear with an all-red dress: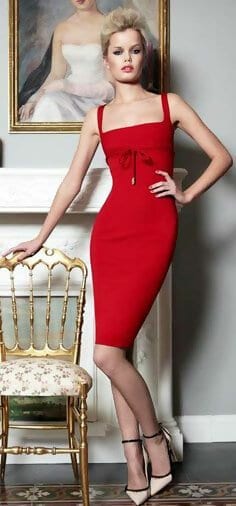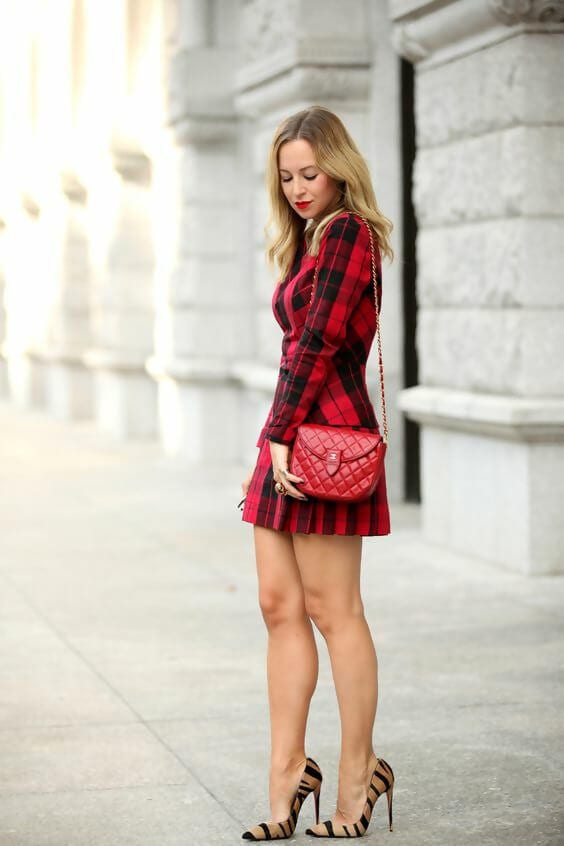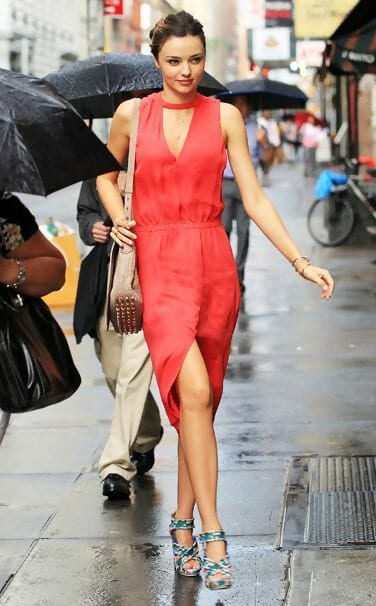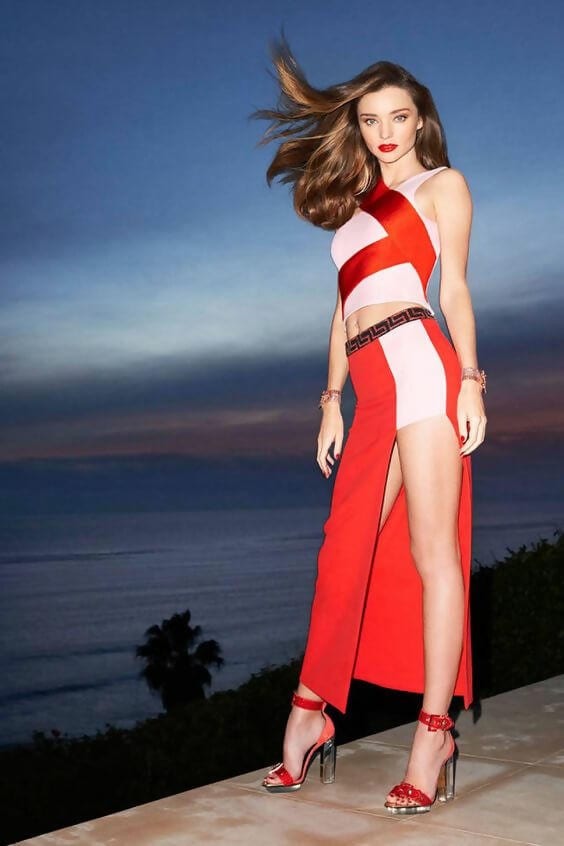 Wrap up:
Red dresses are a statement all by themselves, and pairing them with the right shoes is key to making the most of your outfit. As you have seen, there are many colors of shoes you can opt for and the one you choose should reflect your own personal style.
So if you're wondering what color shoes to wear with a red dress, come back to this article to boost your creativity and create the perfect red dress outfit.