There are a few celebrations that bring people as much joy as a baby shower. The excitement of a newborn can be felt in the air.
Everyone gathers to celebrate the mom-to-be and enjoy a special moment with loved ones while planning baby names, sharing tips on how to raise a kid, and eating a nice meal.
If you're invited to one and have trouble deciding what to wear to a baby shower, don't worry, this should be the last thing you need to worry about. All you have to do is feeling excited about the baby's arrival.
That's why I've compiled 7 tips that will give you many ideas on how to dress for a baby shower as a guest.
What is the dress code for a baby shower's guests?
There are many variations of a baby shower dress code, and they depend hugely on the weather or the place. The following top 7 pieces of advice will help you pull-out the perfect baby shower outfit while fully respecting its dress code regardless of the variables.
1. Keep it simple and cute
The first and most important advice I can give you is to try not to go over the top with this outfit. Remember that this shower is the celebration of a new baby's life, and therefore, the mom-to-be should be the star of the event.
That's why it's better to keep your baby shower outfit cute but simple, without outshining the new mommy.
How to dress cute and simple? Follow these outfit examples for inspiration:
Lace dresses:
A very elegant and feminine option is a lace dress, which you can pair with nude or neutral colored pumps or high heel sandals with a cute clutch.
Remember, stay away from dresses or skirts that are too short. Looking sexy is not a priority at all.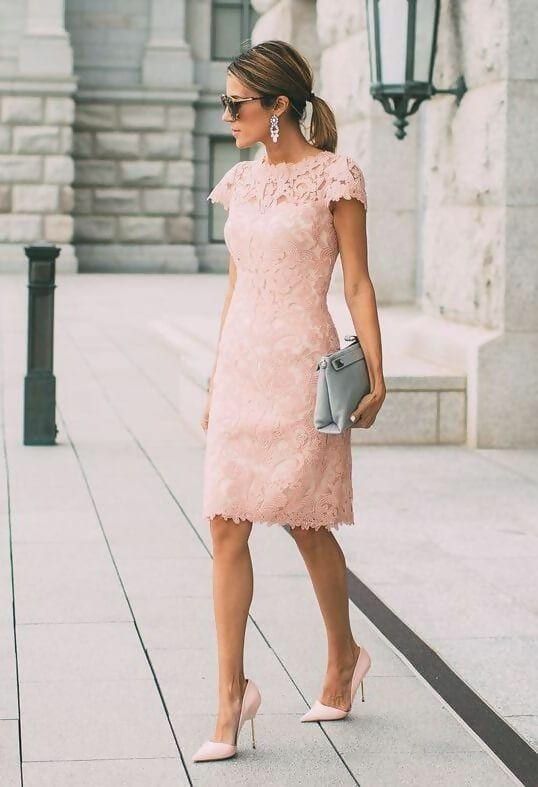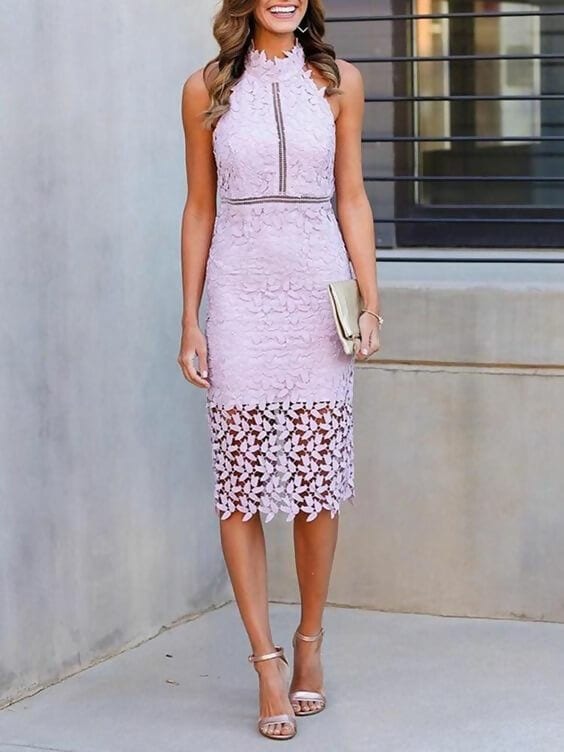 Recommend Lace Dress
Accessories:
One of the most important advice I can give you on how to dress for a baby shower as a guest is to try to balance your outfit as much as possible.
If your dress is already making a statement, keep your accessories very low-key. If, on the contrary, your outfit is simple, try adding a pop of color on your shoes or your clutch.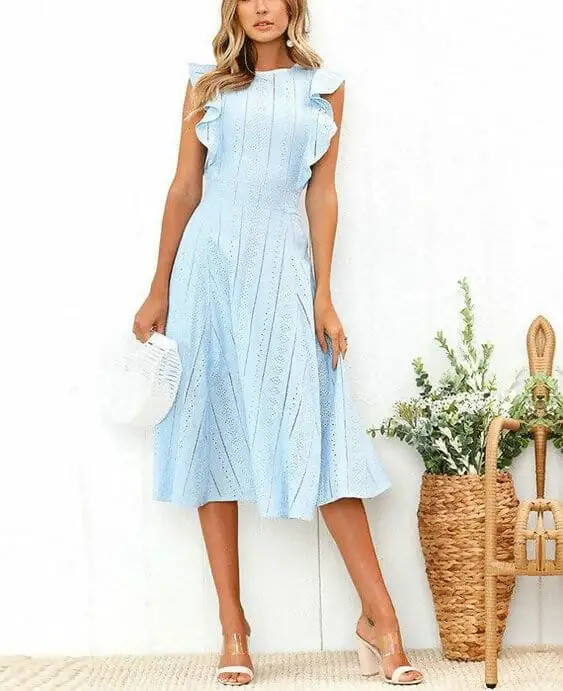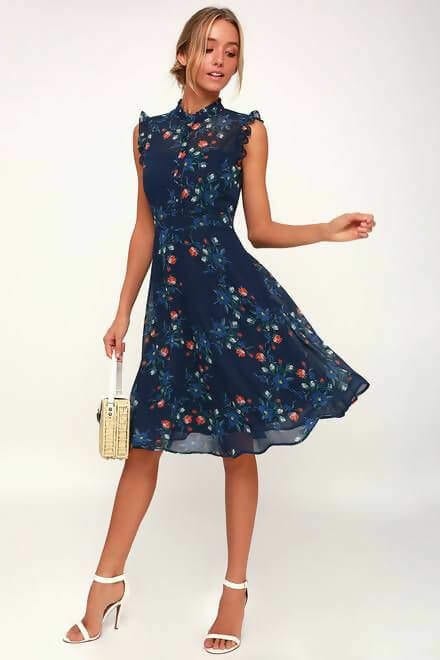 2. Pastel colors
Pastel dresses
Pastel colors are perfect for a baby shower outfit, as they give you that innocent and sweet look you want to achieve. A soft pink or baby blue are great options for a dress: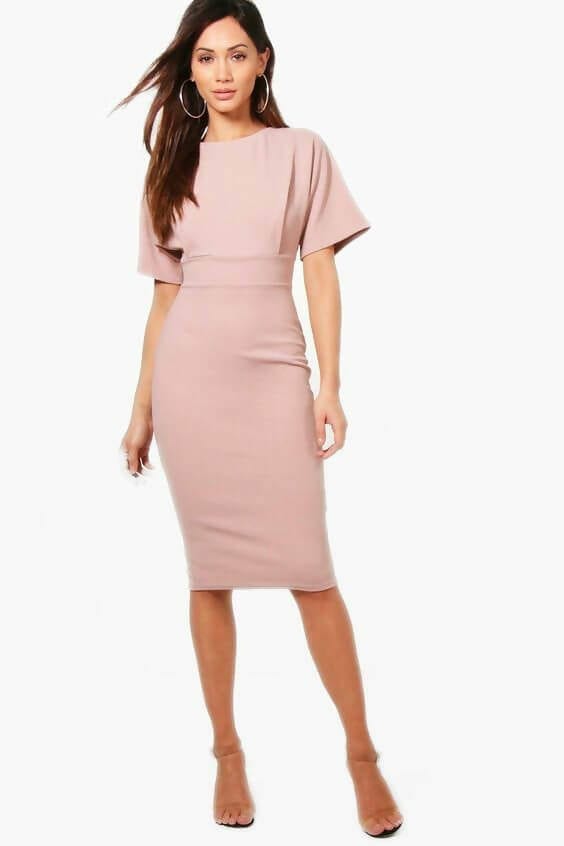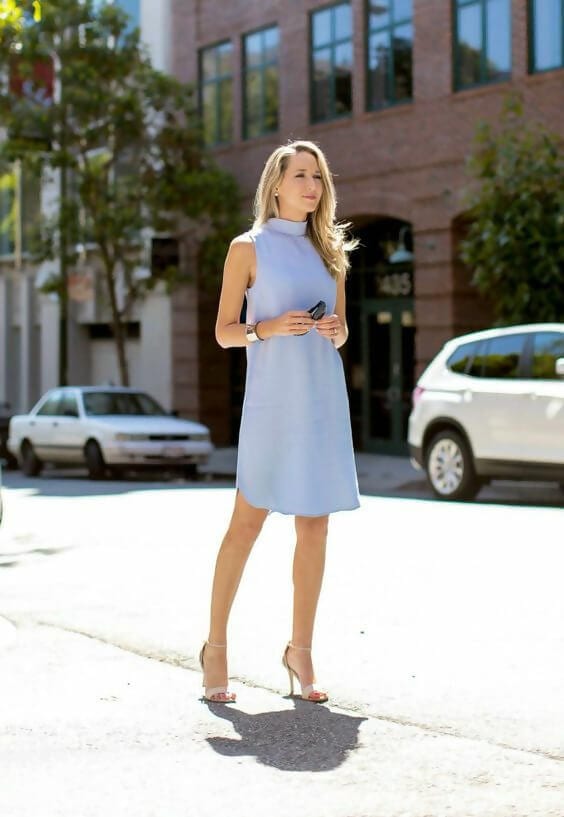 Recommend item:
Pastel print dresses
You can also opt for a printed dress with pastel colors if you want to add some texture to your outfit: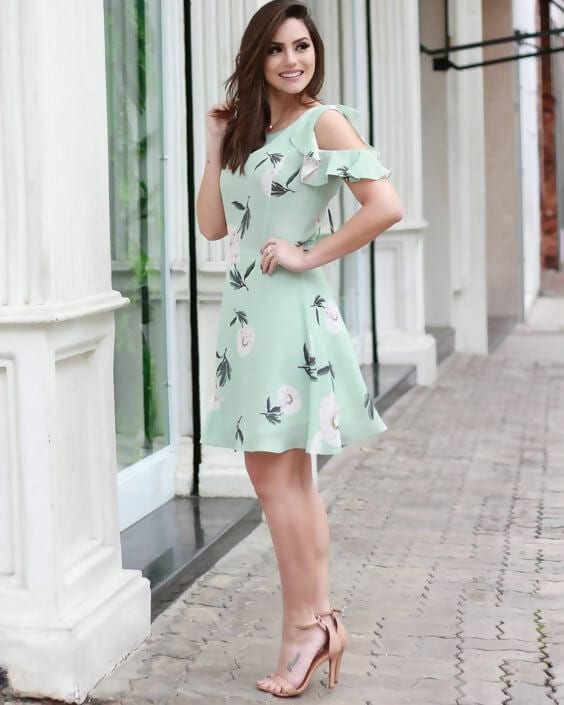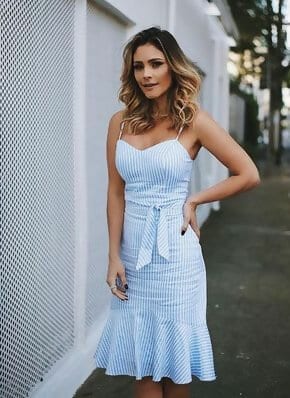 High and low skirts
I love how chic high and low skirts look, and they're a super cute statement item you can wear.
They're also perfect for a baby shower outfit for winter. Wear yours with pastel colors to tone down your outfit and pair it with a cute crew-neck sweater: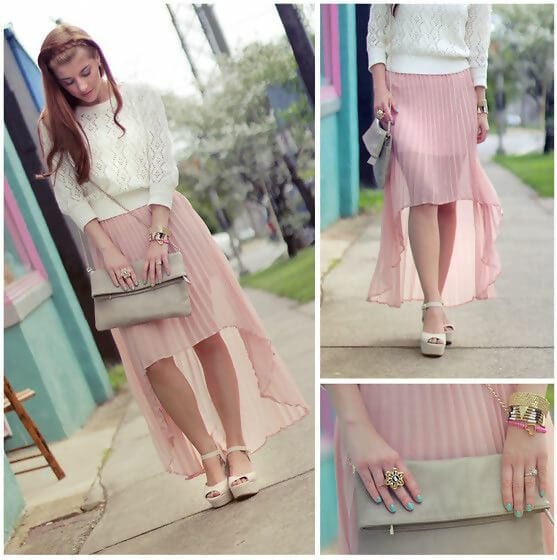 Polka dots
If you're not much into flowers, polka dots are another super cute option you can wear anywhere. Look how beautiful this polka dot pleated skirt is: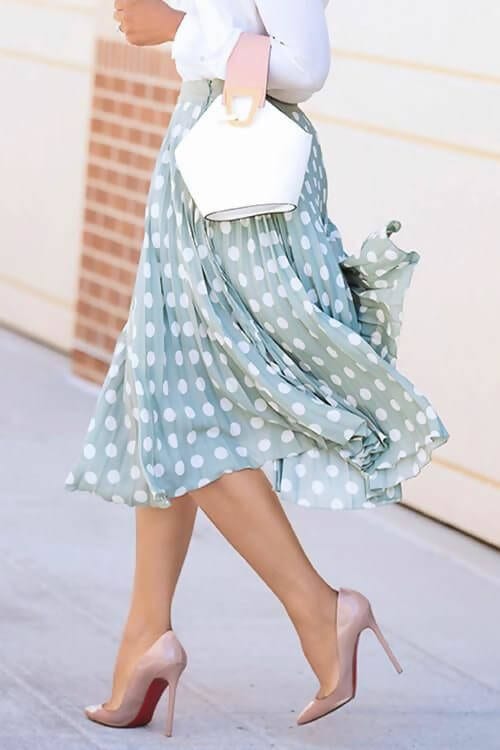 3. Florals
Same as pastel colors, floral printed garments will also give you that sweet and chic look that fits perfectly for a baby shower. These prints can be worn on dresses, skirts, blouses or even blazers or shoes.
That's the best thing about flowers: they can effortlessly dress you up by wearing them anywhere you like.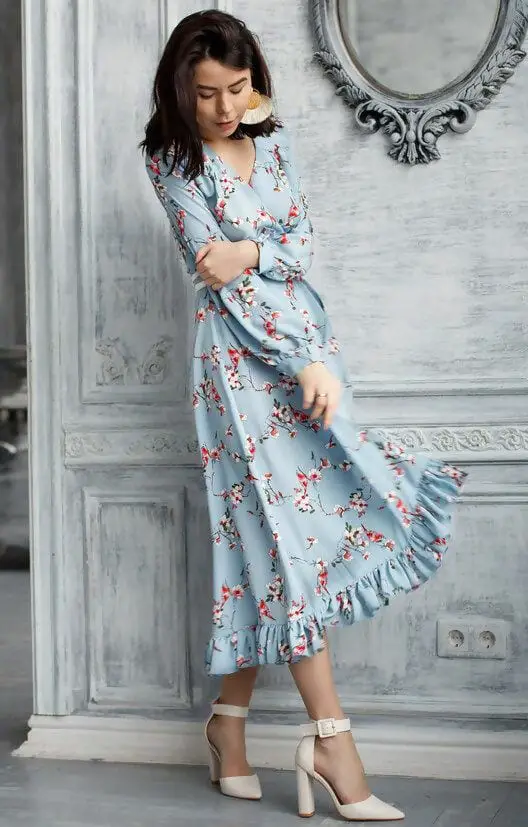 Floral prints
Opt for a long-sleeve midi dress for a baby shower outfit for fall.
You can also wear a maxi dress with a belt to accentuate your waist. Just make sure your belt matches the color with either your clutch or your shoes.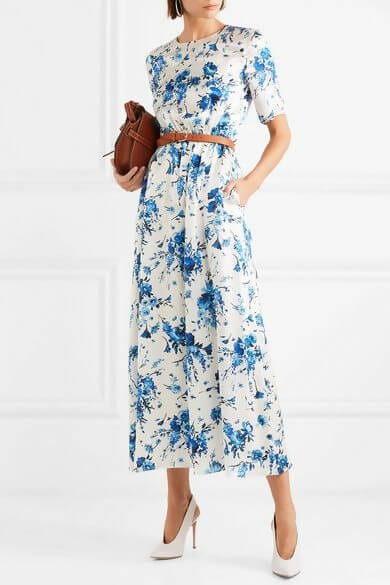 Recommend item:
Embellished dress
If the baby shower is at a fancy restaurant or club, a cute embroidered dress or one filled with appliques is a really chic and cute option you can wear. Try to keep your accessories low-key because the star of the outfit should be the dress.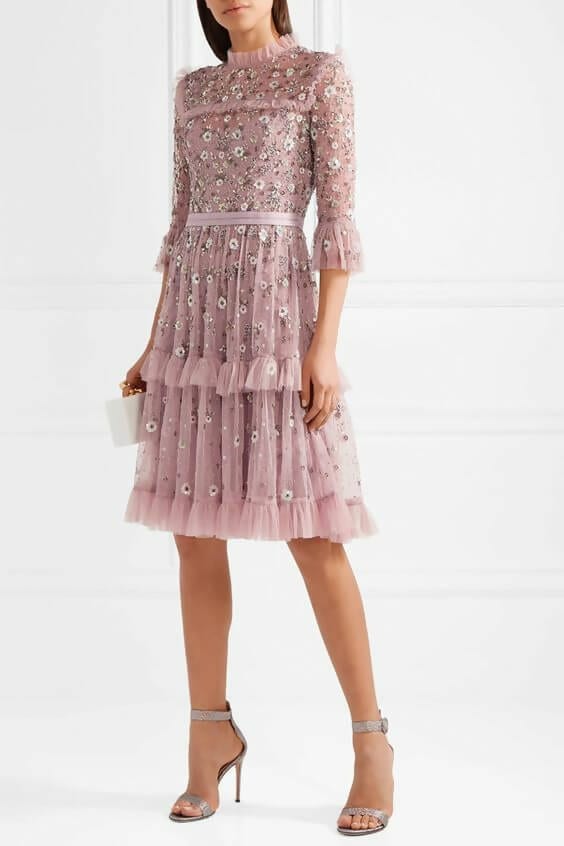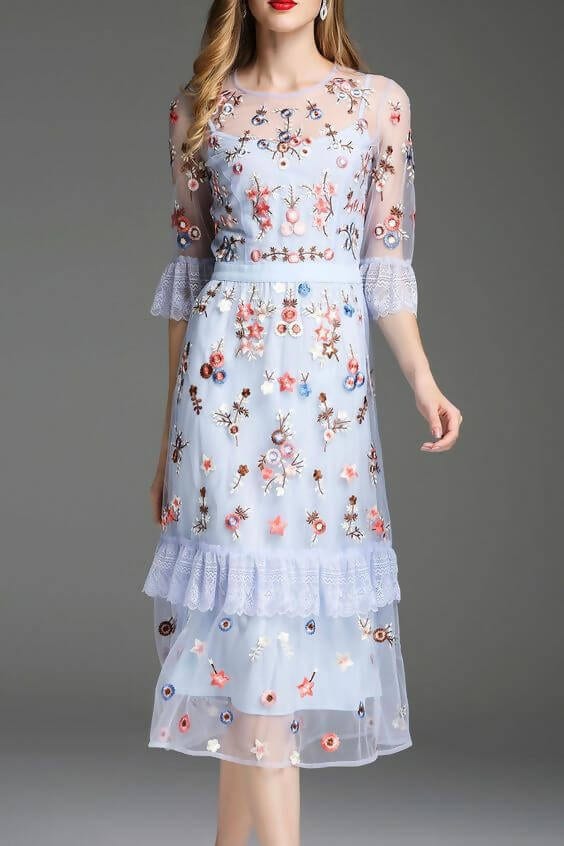 Floral midi skirts
A midi skirt is one of those fashion items no one can ignore. They're very feminine and elegant, and wearing a floral printed one will give you a sophisticated look.
I'd pair a skirt like this with a simple top in colors such as white, soft salmon or pink.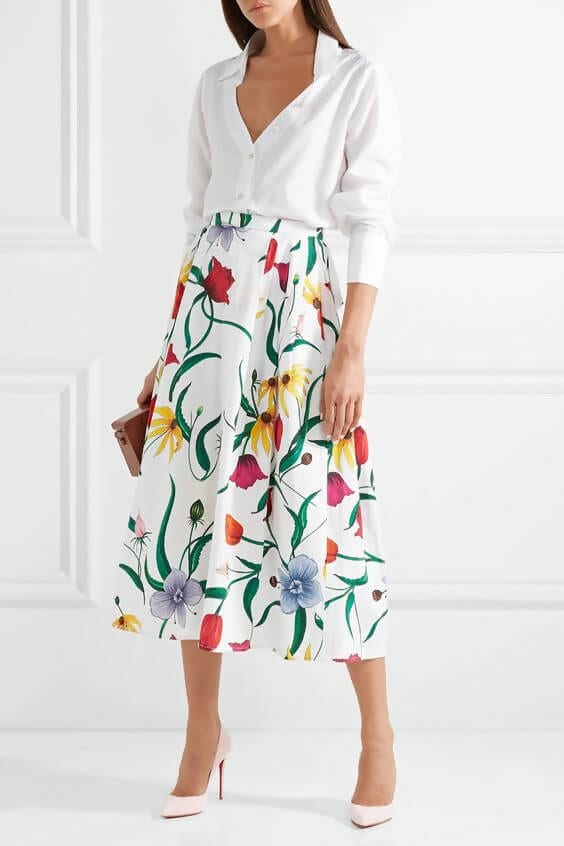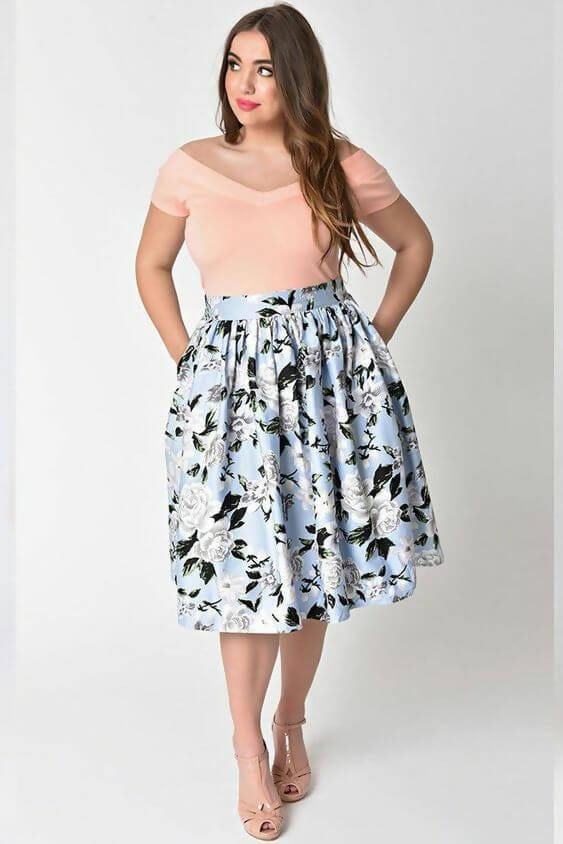 Recommend Item:
4. Trousers or pants
If you're more like a trousers kind-of-woman, don't worry, wearing them are absolutely accepted in a baby shower dress code. My favorite trousers for this kind of celebrations are the following:
Drawstring waistbands
High-waist trousers with a cute drawstring waistband are the chicest option you can go with, as they make you look super feminine while giving you a leg-lengthening a visual effect.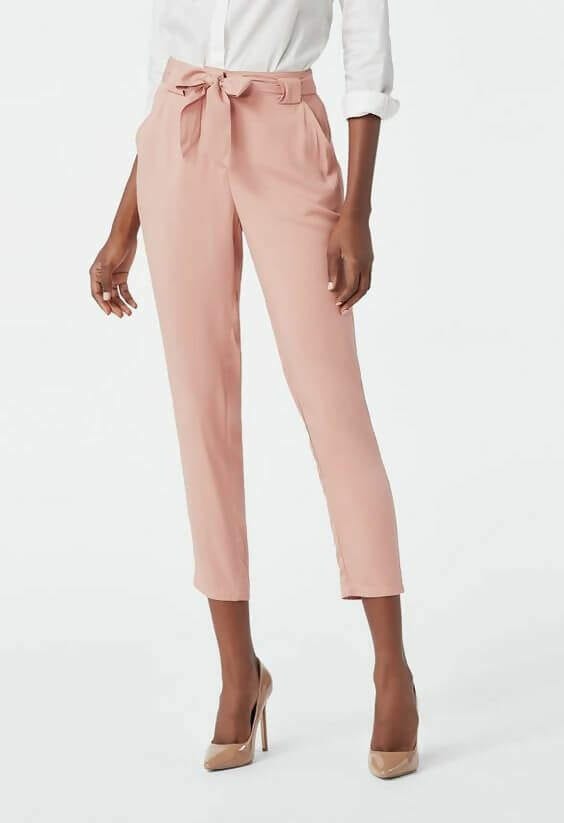 Don't think you can only wear a solid colored top. You can pair this kind of trousers also with a lace top or any kind of print.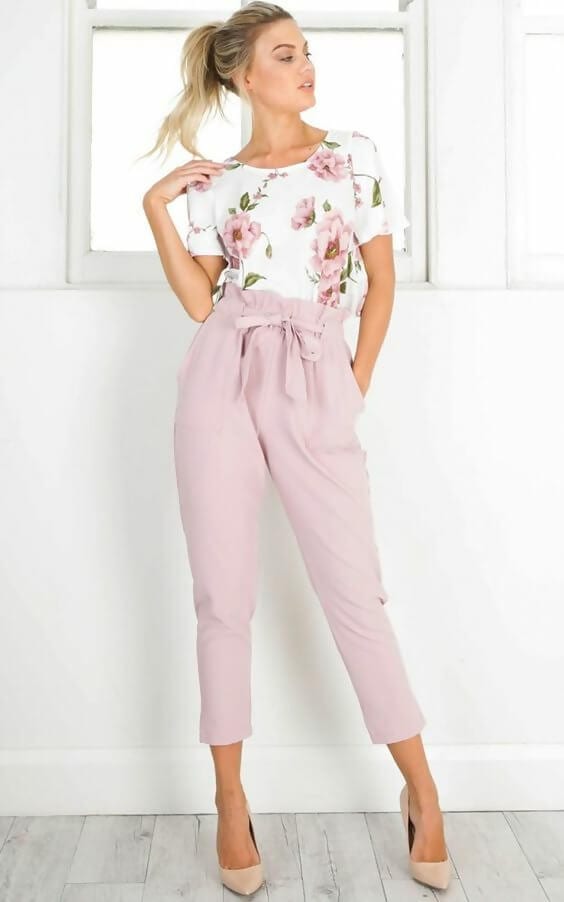 You can also opt for a brighter color such as a green or yellow, just keep the rest of the outfit much simpler.
Wide leg pants
Another option for your bottoms is a pair of wide-leg pants. I love how these look in white or in soft colors, which are perfect for a baby shower outfit since most of them are celebrated during the day.
Or just opt for any of your favorite colors. A soft lavender with a white top is a great combination: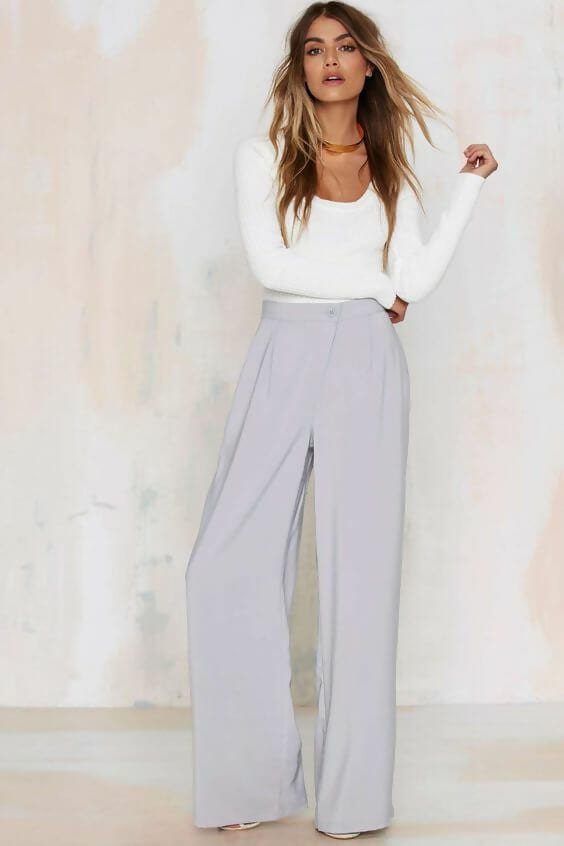 Wide leg pants are also perfect for a baby shower for a fall outfit. Just wear long sleeve top and a dusty color for your pants and you're ready to go: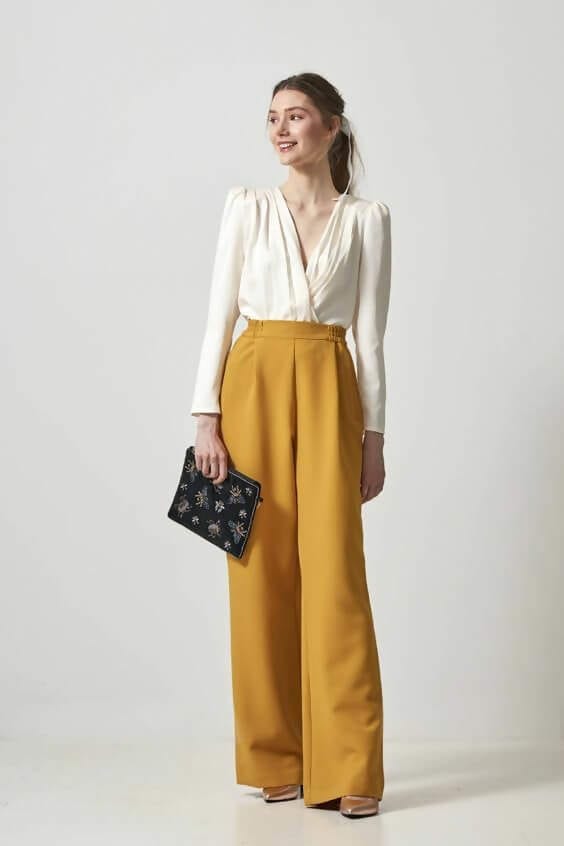 Look how cute this ankle length pant looks paired with a champagne colored top: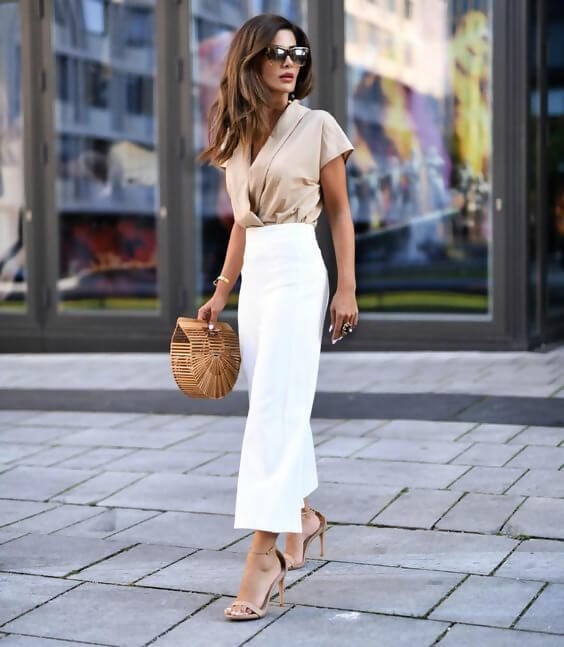 5. Casual baby shower outfits
As I mentioned, the dress code for a baby shower can vary depending on the place where it's held. If the one you're invited to is in a house or if you're sure it's not that formal, these outfit options for a baby shower can work perfectly fine.
Wear jute wedges with an off-shoulder high and low dress: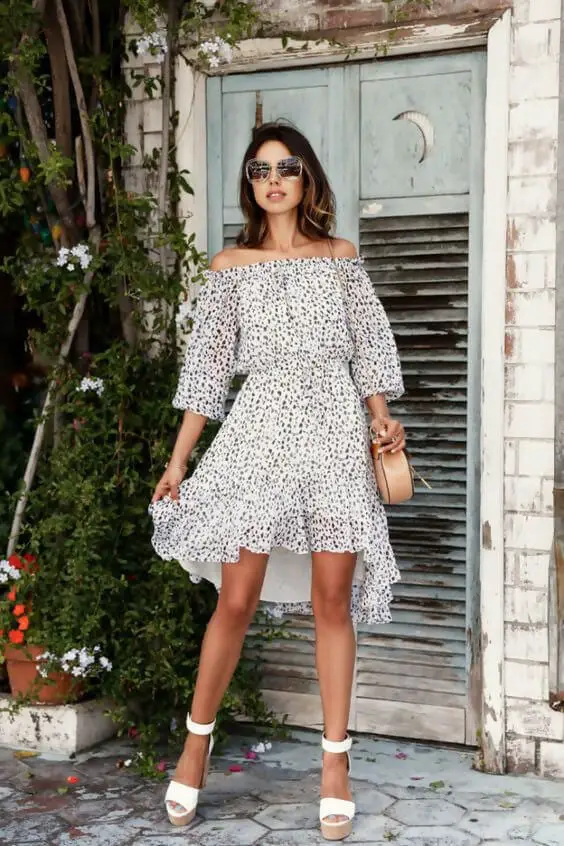 This is another cute option for a casual baby shower outfit: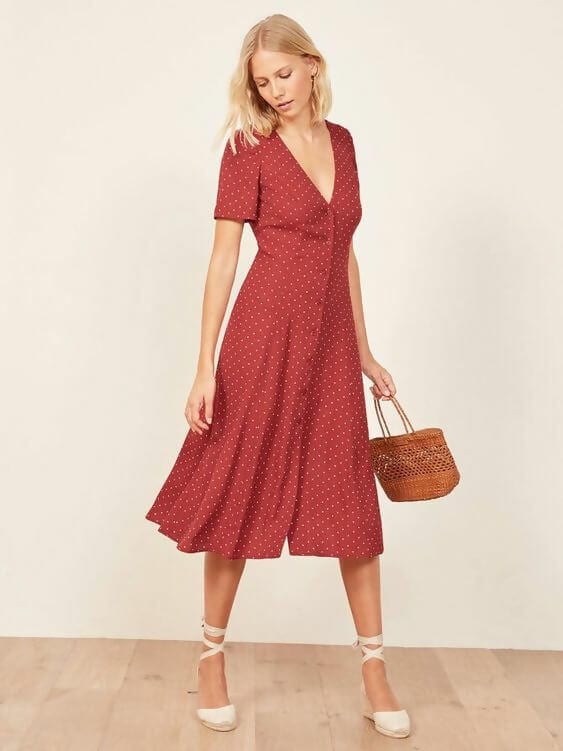 You can also wear a super cute maxi dress with a pair of sandals: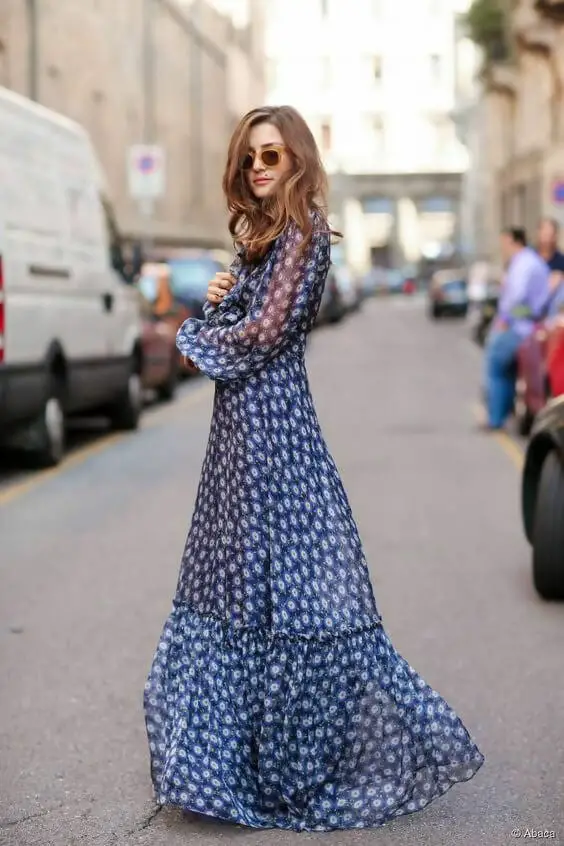 Or an oversized dress with a pair of flats: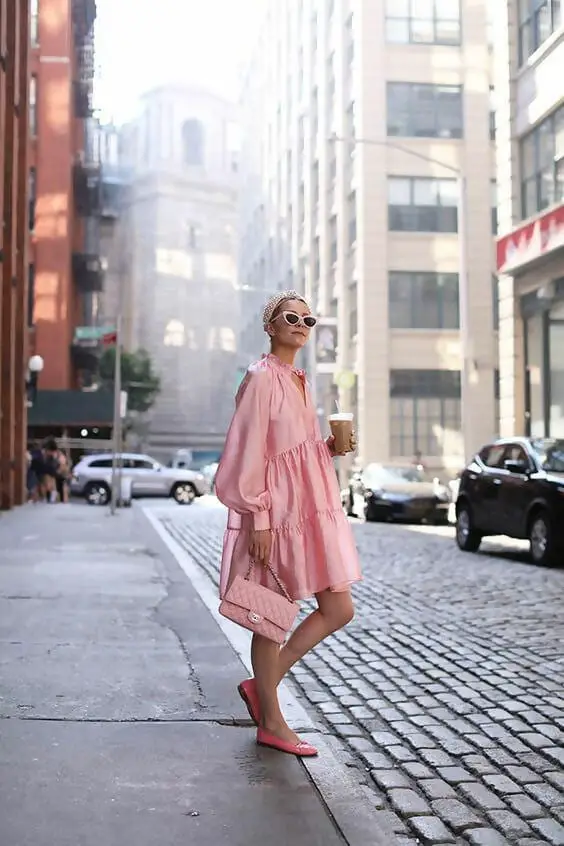 6. Be you
Sometimes we choose items, or an entire outfit, just because that's what "everyone is wearing". One of my personal favorite quotes is "Style is a way to say who you are without having to speak" by celebrity stylist and designer Rachel Zoe. I couldn't agree more with her.
So when it comes to deciding what to wear to a baby shower, don't try too hard as dressing should come as natural as possible.
Do you like bright colors? Use them on your shoes or handbag. Trousers are your thing? Go ahead! Whether solid or printed, trousers are definitely approved in a baby shower dress code.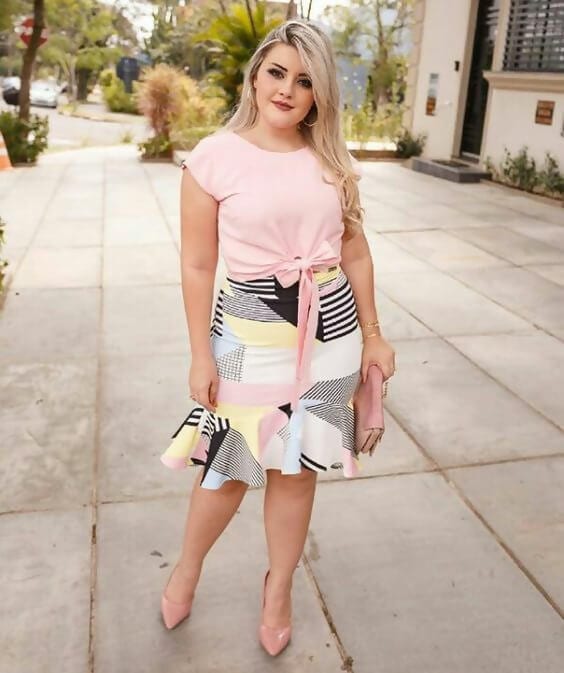 7. Get creative
Having a special occasion doesn't necessarily mean you have to buy an entire outfit. Take a look at your wardrobe and get creative. Sometimes we use the same items together, and forget how versatile they can be.
Using the tips mentioned above, try thinking out of the box with what you already have, and you might be surprised with how budget-friendly a baby shower can be.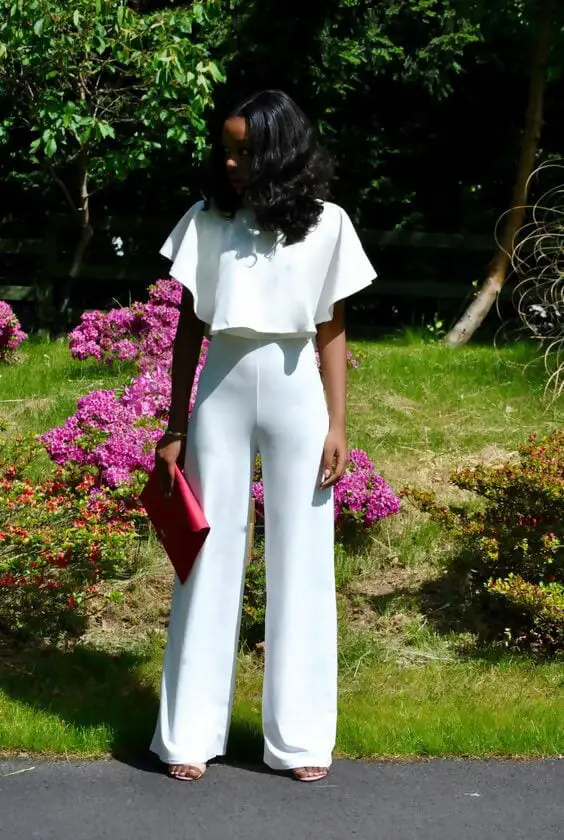 Wrap up
Deciding what to wear to a baby shower can be a bit overwhelming especially when you're not sure about the dress code. But if the invitation doesn't mention anything specific, then these 10 tips on choosing your baby shower outfit as a guest should give you plenty of ideas to choose from or can help you understand what is commonly worn to these occasions.
Remember, a baby shower is a special event, and the outfit you'll wear should be carefully picked. You need to look polished and elegant so don't leave it for the last minute.
Now that I've guided you through these easy-to-follow tips, all there's left to do is have fun and enjoy the celebration!