She said yes! And we feel absolutely excited; but before the big day arrives, there is at least one bridal shower we know we will be invited to, and we're already feeling anxious thinking about what we'll wear to that special occasion.
But don't worry, I've got you covered with the best ideas on what to wear to a bridal shower: from dresses to stylish trousers, it's all about looking great and having a good time!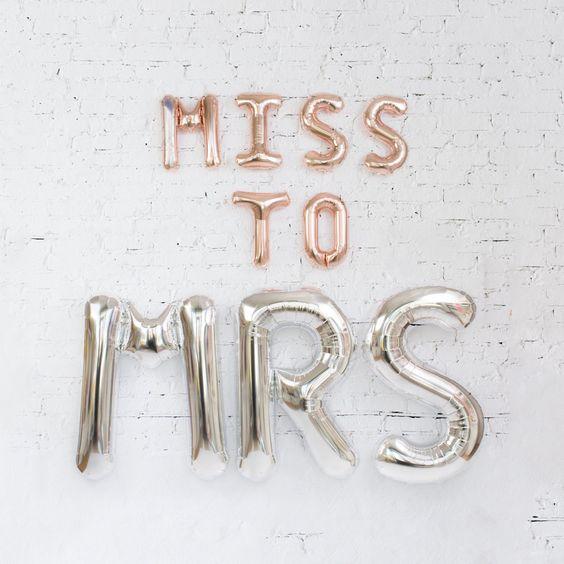 What is a bridal shower?
A bridal shower isn't just the perfect excuse to gift things to the future Mr. and Mrs., but rather an occasion to celebrate the love of two special people with our dearest ones.
We share our own experiences (if we are already married), listen to funny anecdotes, play funny games allusive to the couple, and enjoy a delicious meal together. In other words, it's an event that unites us and makes the lucky bride happy.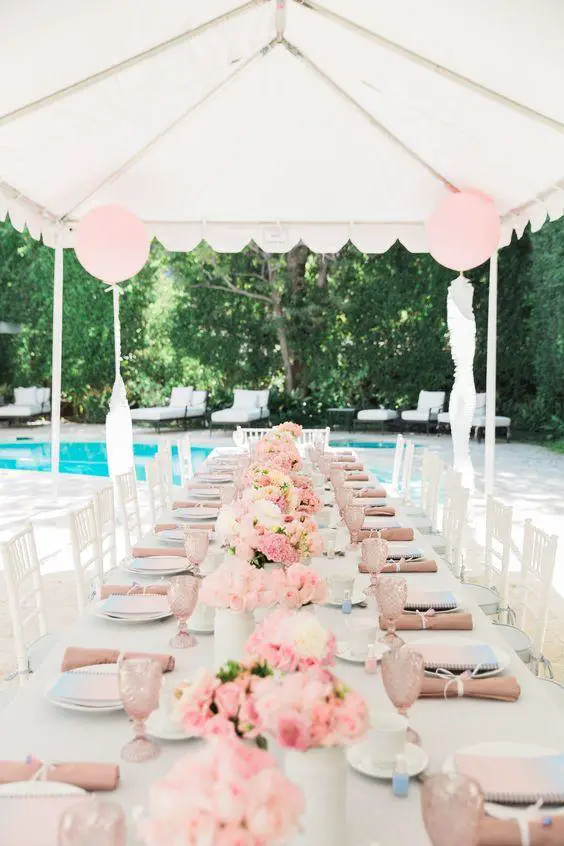 Bridal shower dress code
Bridal showers' dress codes can greatly vary, but most of them are held during day-time. It's common to have either breakfast or lunch, so you should stay away from dark colors such as black or charcoal gray.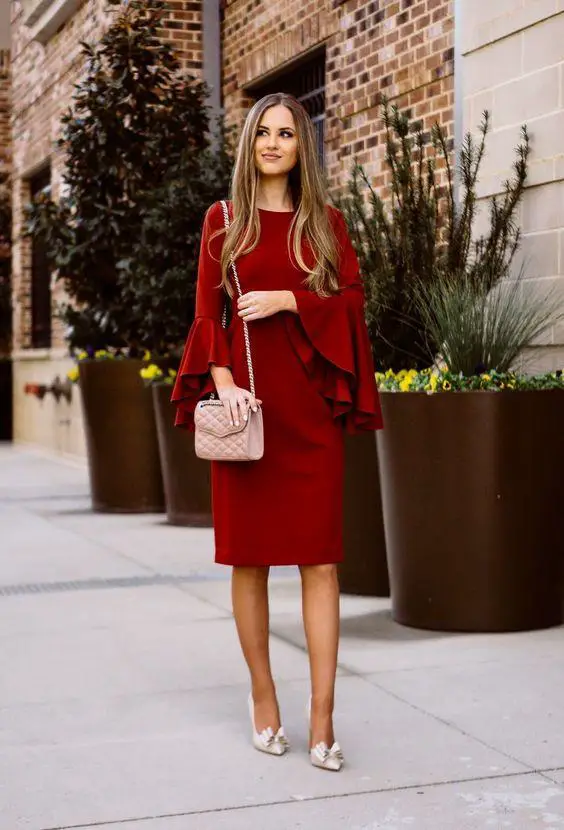 4 Tips On What to Wear to a Bridal Shower
Every special occasion has the dreaded "What am I going to wear?" question, and this article is here to help you look great and confident while giving you important tips for your bridal shower. So take note, relax and have fun!
1. Keep it pretty and simple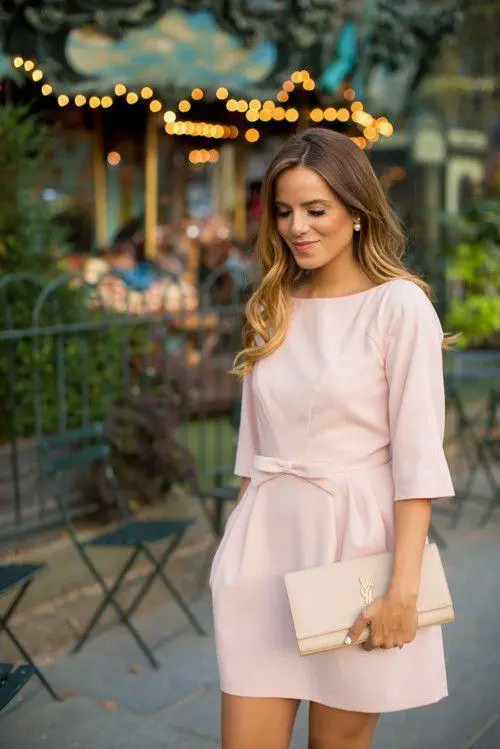 I was once invited to a bridal shower luncheon and felt like everyone had signed up to a competition called "Who's Stands Out The Most". The worst thing was that the bride had always had a simple and relaxed style.
She looked uncomfortable and probably asked herself if this bridal shower was thrown for her or for everyone else.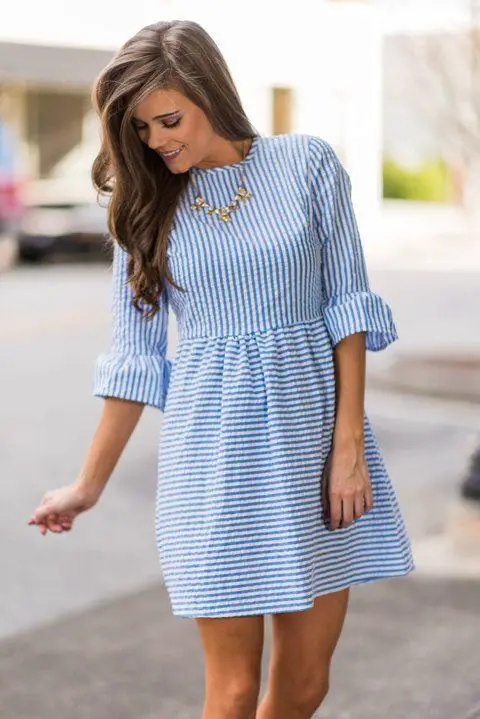 You need to remember that, as obvious as it sounds, in a bridal shower the bride should always be the star. Wearing something that might outshine her is a total "no".
Therefore, and taking into consideration that most bridal showers are a day-time event, soft and pastel colors are the safe way for these kinds of celebrations: soft shades of pink, coral or blue, or colors such as lavender or mint.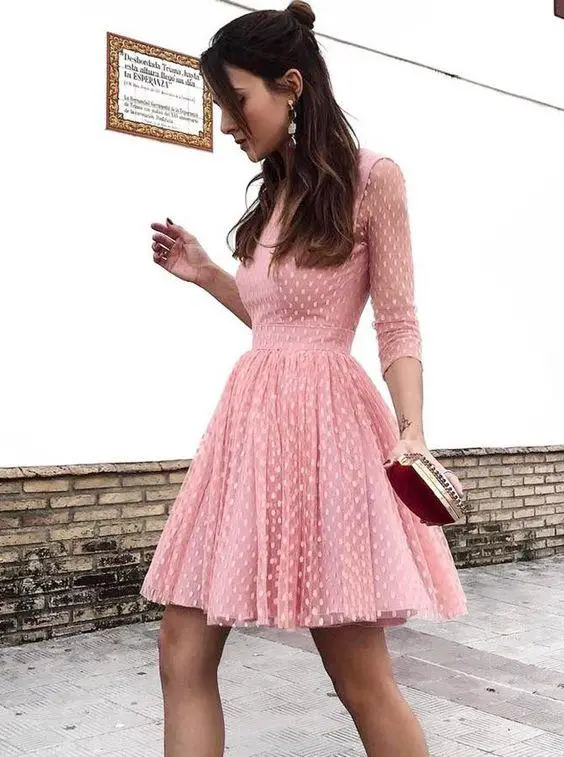 We don't want to look boring, so we can make a printed dress the statement item to our outfit. If you're wondering about what dresses to wear to a bridal shower, there's nothing trendier and more feminine than midi dresses!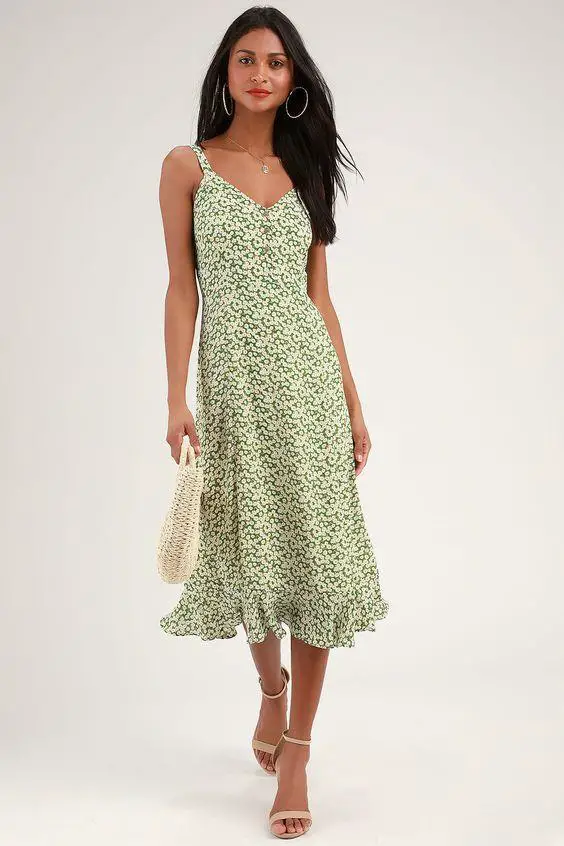 *Tip: if you choose a printed dress, then go simple with the shoes and accessories.
You can also wear a solid color in a simple silhouette: a perfect example that looks great on anyone is an A-line dress in beautiful lace fabric.
To look fashionable, choose a dress that has something that grabs attention, such as cute sleeves or a defined waistline.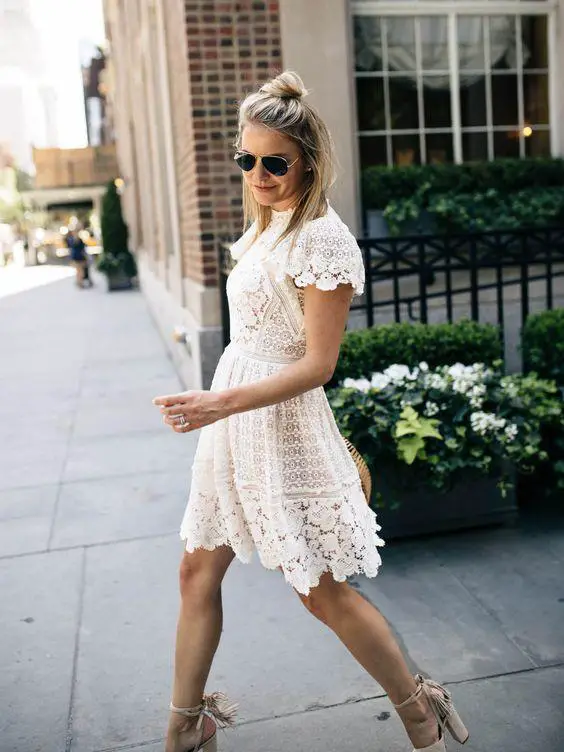 *Tip: if you choose a solid color, have fun with the accessories: a statement ring or earrings (or both)
2. No dress no problem
If you are tired of always wearing dresses, or simply don't feel like wearing one, then don't worry! There are many other great options for you, and they will definitely make you look different than the rest.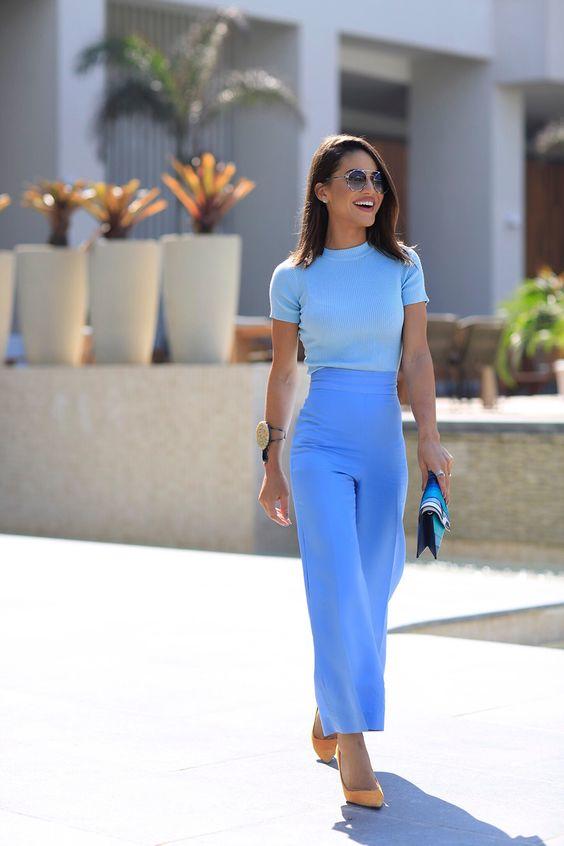 2.1 Pants
Pants have become quite trendy, and you can find many different silhouettes and cuts in almost any store.
A slim fit pant in a chic color such as olive or coral will look perfect with a flowy white shirt. Neutral accessories will polish your look by adding a touch of sophistication.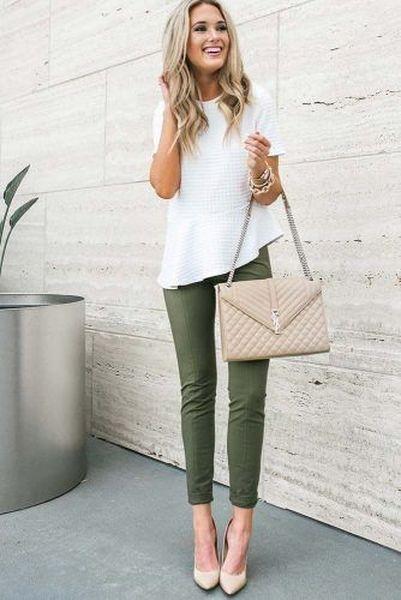 If you don't want to wear traditional straight-leg pants, you can try something more stylish like pleated trousers. They're also perfect if you want to add comfort to your outfit, and will make you look relaxed but stylish at the same time.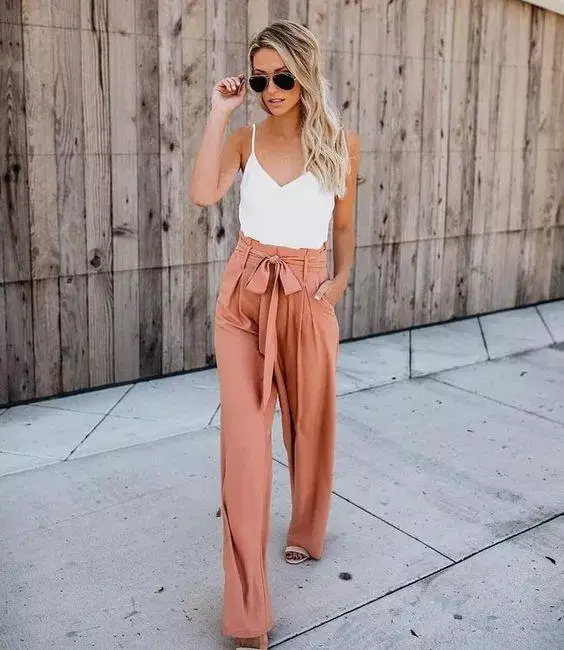 If you're deciding what to wear to a summer bridal shower, always remember that there's nothing more feminine and chic than pink. You can wear different shades of pink in one same outfit or combine pink with a mini print or texture. A pleated high waisted pant is for sure a statement piece that will not go unnoticed: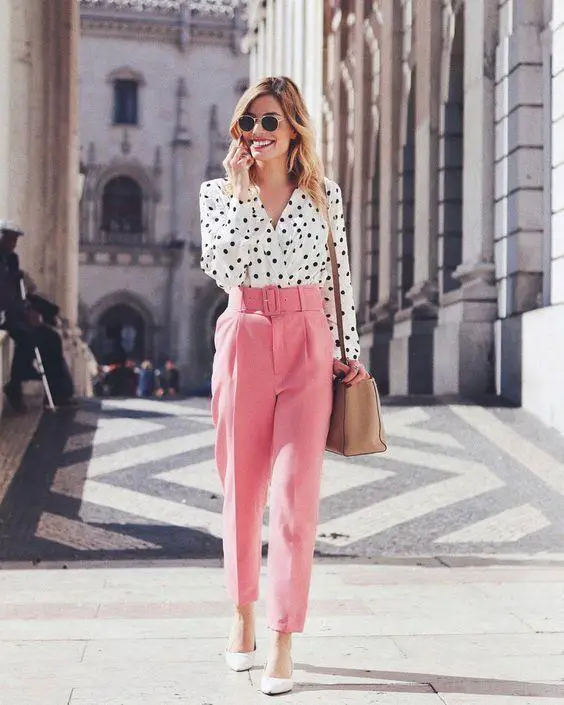 *Tip: You can wear tone down colors or dustier shades of blue/coral/teal, but use a statement clutch (or shoes) to lift up your outfit.
2.2 Skirts
Skirts are also another perfect idea for your bridal shower. Try one that you normally wouldn't wear on a daily basis: you will feel unique and special.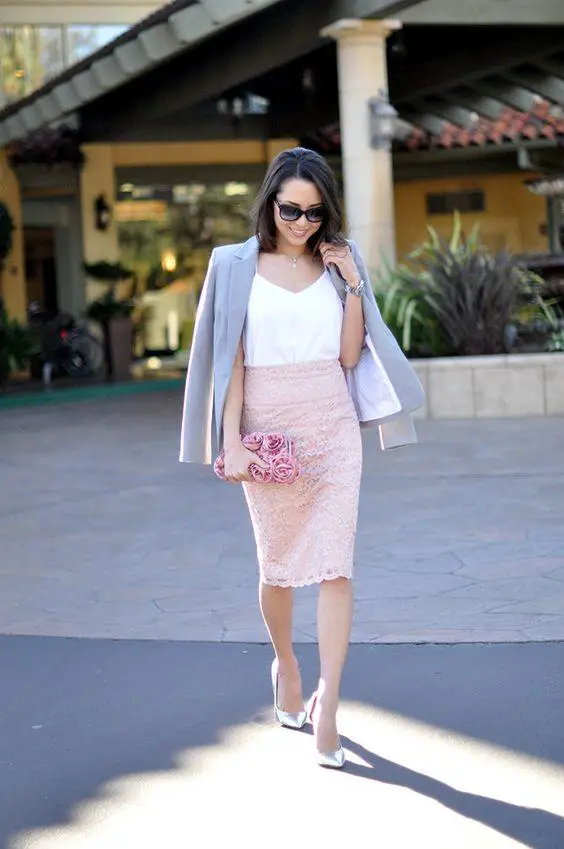 Pencil skirts are always a great idea, especially for a dressed-up occasion. You can also opt for tone down colors, such a beige, white, ivory, and nudes.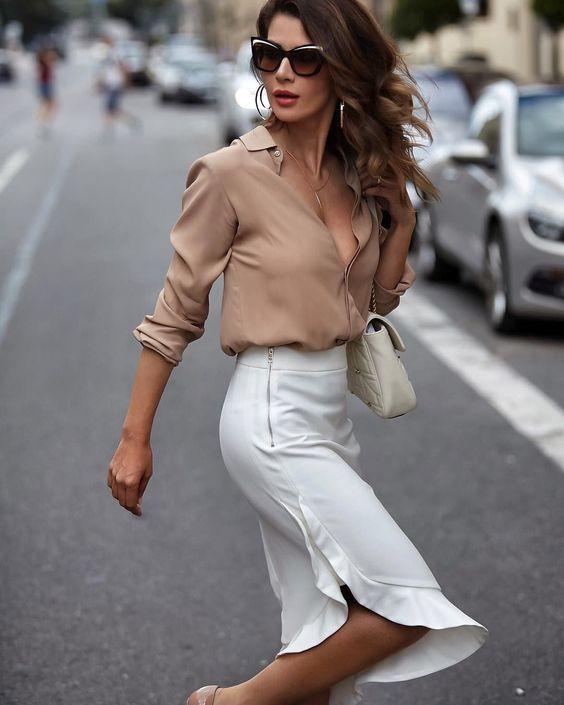 Silk skirts are another trendy option you can wear. If you're wondering what to wear to a winter bridal shower, simply pair a midi or maxi skirt with a fitted sweater and your dressiest coat.
A fitted thin sweater will always look polished if paired with the right complements: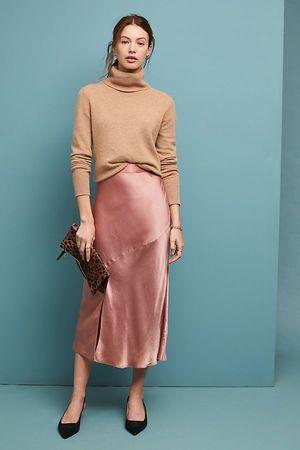 2.3 Jumpsuits
Jumpsuits are so easy to wear that it's hard not to consider them for any special event.
A bridal shower is just the perfect excuse for wearing one because they're stylish, comfy and can be dressed up really easy.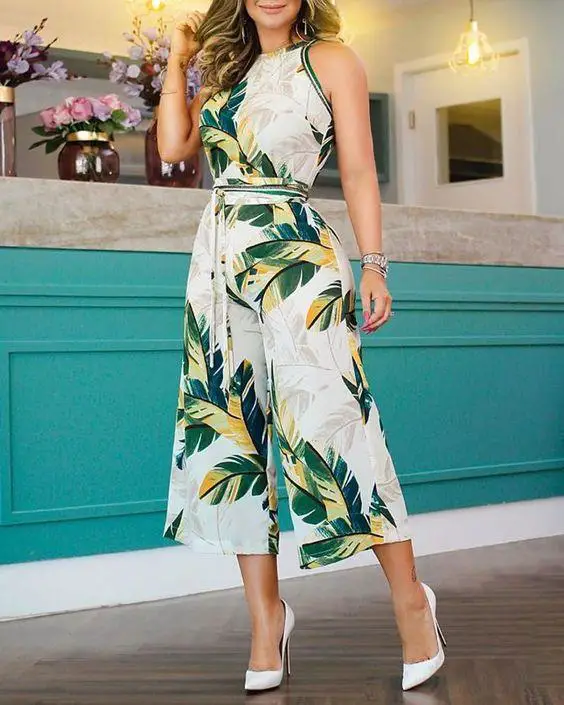 You can opt for nudes, as they're subtle, trendy and super chic. A jumpsuit can make a strong statement, so wearing one in nude or tone down colors is a perfect way of showcasing a perfect bridal shower outfit.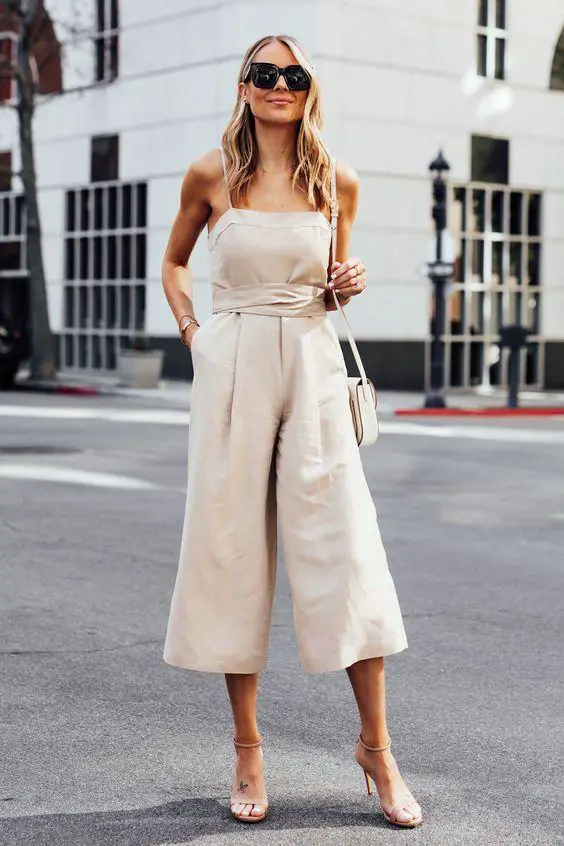 3. Coral is the new black
Coral is a color that fits perfectly for day-time events and easily lifts your entire outfit. You can get the best of Pantone's color of the year by pairing it with the right colors. Here are some examples of how you can do it:
Pair coral with white and nudes, and finish your look with a statement purse:
Baby pink and coral is a killer combination you can try as well: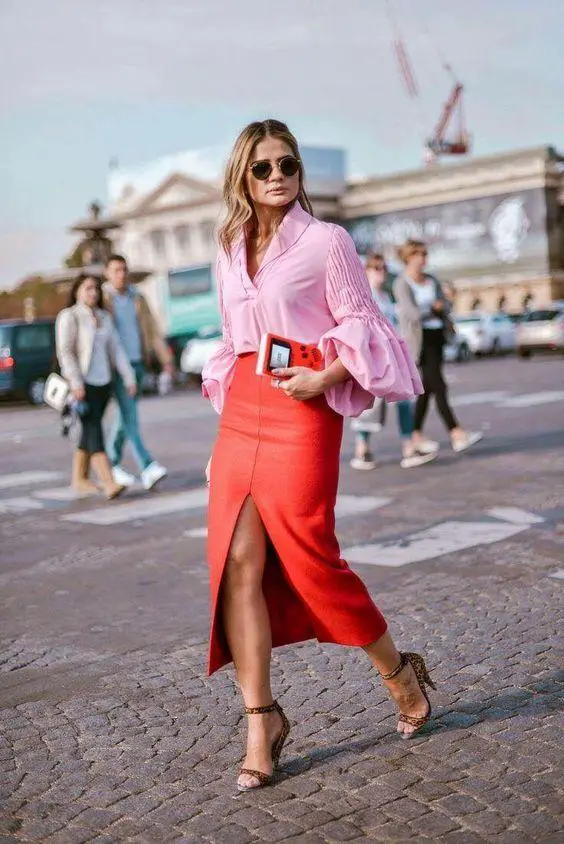 Or you can wear something with coral motifs or a coral accessory such as a cute handbag: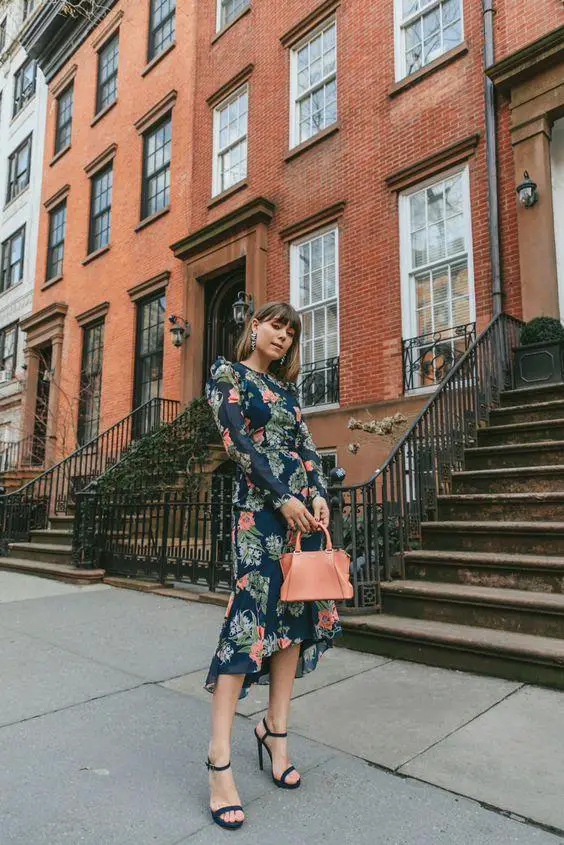 If you're a "go big or go home" type of girl, then don't be scared by a coral head-to-toe outfit: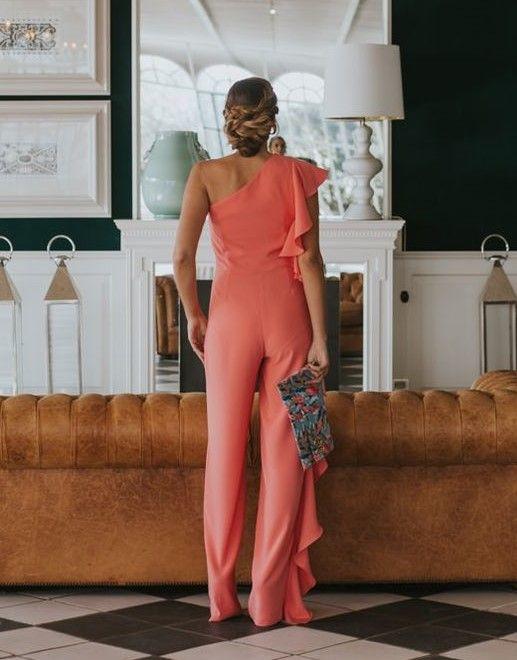 Coral and baby blue look perfect together, but use the same rule that I mentioned above: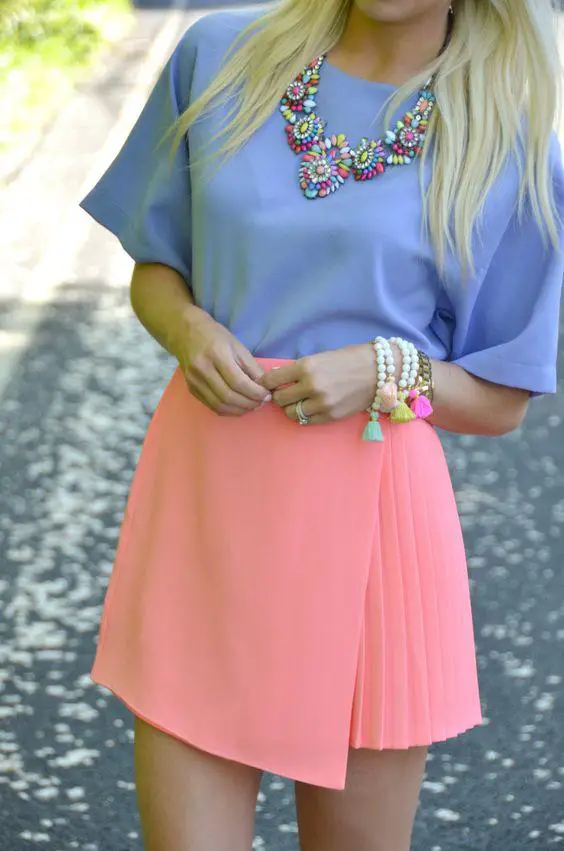 Pairing coral with other colors might not be the easiest task out there, especially for someone who's not used to pairing colorful pieces. If this is your case, always opt for nudes to complement your coral outfit.
Nude shoes, clutch, and a little accent color on your earrings are a stylish way of rocking a coral bridal shower outfit: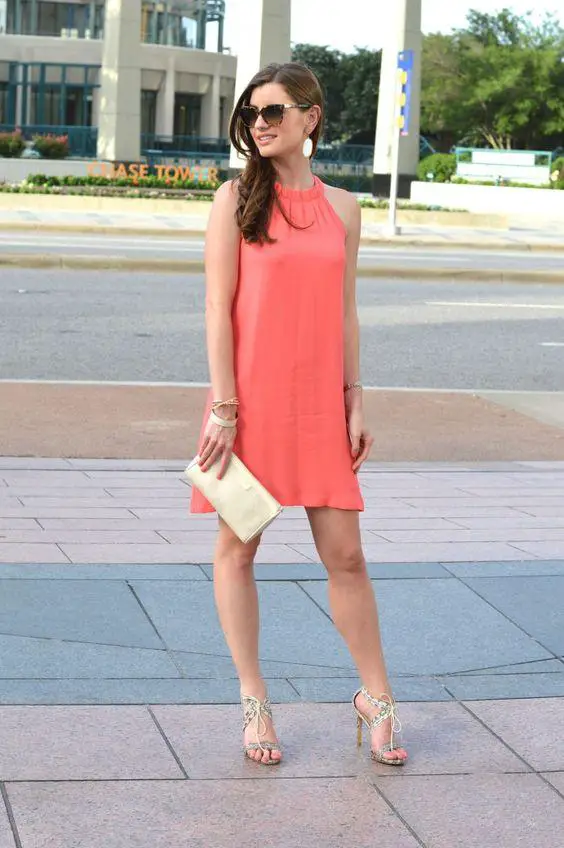 4. BE YOU
Sometimes we choose items, or an entire outfit, just because that's what "everyone is wearing". One of my personal favorite quotes is "Style is a way to say who you are without having to speak" by celebrity stylist and designer Rachel Zoe.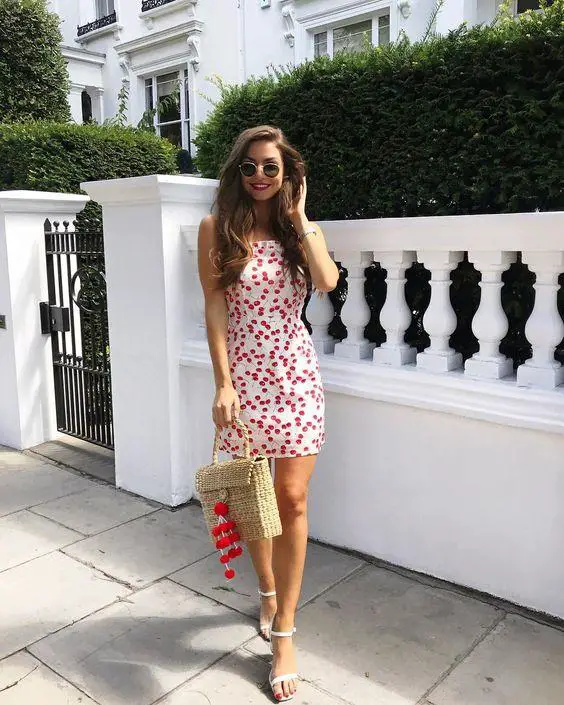 I couldn't agree more with Rachel Zoe. So when it comes to choosing your outfit for a bridal shower, don't try too hard. It should come natural.
Do you like bright colors? Use them on your shoes or handbag. Trousers are your thing? Go ahead! Whether solid or printed, trousers are definitely approved.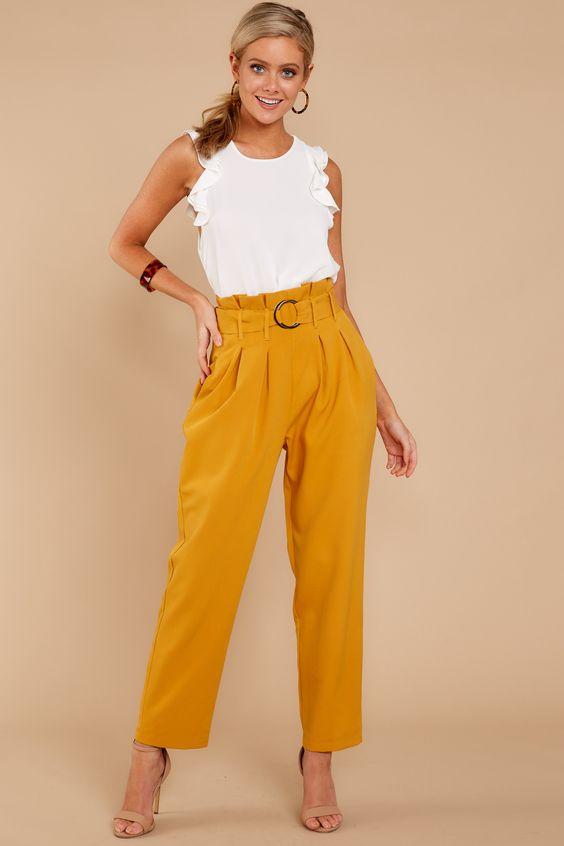 Think of the type of pieces that make you feel beautiful and comfortable. Dresses, for example, aren't the only thing allowed in a bridal shower dress code. Go for cute trousers if you've never been a dress girl.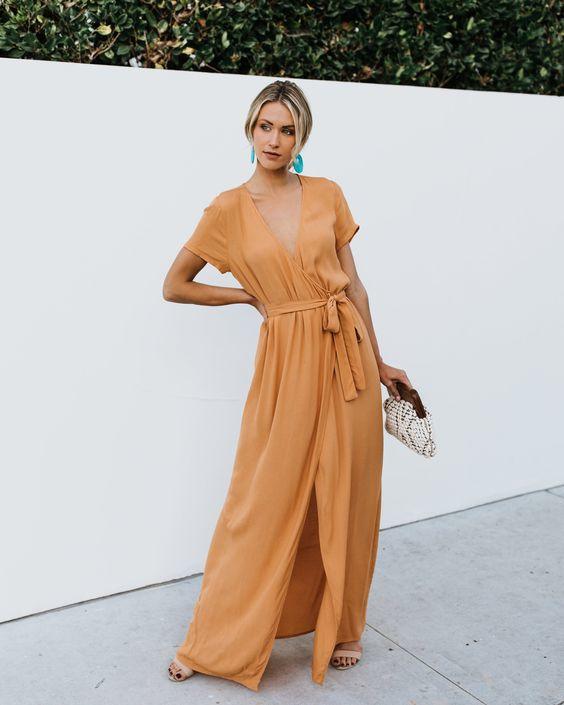 If you love making a statement, try wearing a maxi dress. You'll look effortlessly cute, casual and absolutely stylish.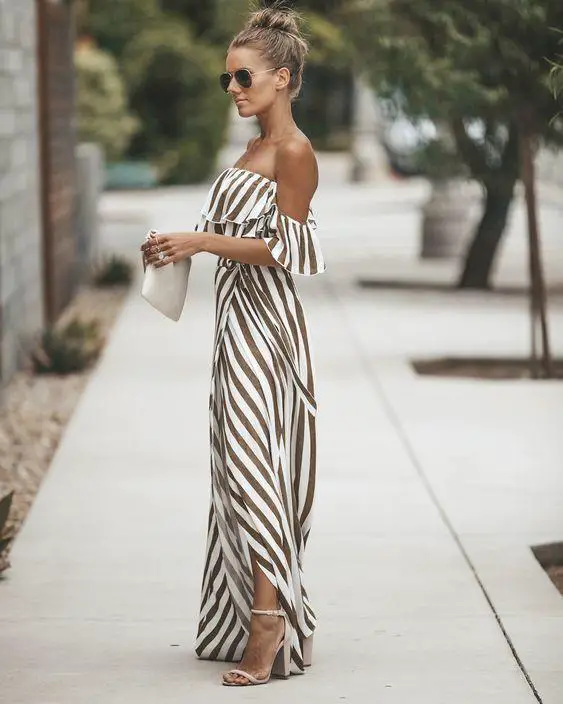 If you're a color lover, don't be scared of pairing different colors. All you have to do is choose one pop of color and then pair it with pastels or soft shades of other colors.
Wrap up:
Deciding what to wear to a bridal shower can be a bit stressing, especially because you don't want to outshine the bride but still want to look cute (as always!).
I hope these outfit ideas will help you come up with the best bridal shower look.
Last but not least, don't stress over what you'll wear. Weddings remind us of happiness, excitement, and love. Let's add fashion to the equation and we already have a perfect excuse to have fun.