Planning a vacation under the sun? We all know you can't travel anywhere without putting the same amount of effort in both plannings the itinerary AND the outfits.
Actually, pulling out outfits for every day of your vacation can be overwhelming, but we know it's definitely worth it because otherwise, how will we post super cool pictures on Instagram? Little do we care about other's vacation destinations. It's all about their fashion style.
That's why you should plan with time your beach outfits. You don't want to realize you didn't bring that cute dress you just bought when it's too late. Or wished you had picked out more stylish clothes than the ones you actually chose.
Beach style clothing
Beach outfits can be fun, sexy, cute, colorful and super chic. They're probably the outfits I enjoy the most planning and wearing because I don't get to wear most of these beach garments on a daily basis.
But first of all, we need to keep in mind when shopping or packing our suitcases that summer beach outfits HAVE to be comfortable. Remember you'll be under the sun probably all-day-long, and you don't want to suffer from heat strokes (no way!).
Wearing comfortable clothes that fit right to your body will make you feel extra confident, which is the key to the perfect Instagram picture.
I've compiled the most stylish and trendiest beach outfits that will make your summer vacation a memorable experience. Can you imagine yourself 20 years from now looking through the pictures and admiring how fashionable you dressed for this trip? That's what I'm talking about.
1. Dresses to wear on the beach
You can find endless types of dresses, and the one you choose should be the one that best fits your personal style. I'll show you the trendiest 2019 dresses which you can't go wrong with, regardless of your pick.
White dresses:
Nothing can beat a white maxi dress. This is a must-have color for your summer beach outfits because it's fresh, versatile and looks amazing with tan colored skin.
Personally, I prefer wearing maxi dresses late in the evening, as they can be a bit hot during the day. But it will depend on the weather on the beach you're going.
These styles have a boho look that's perfect for any plan you may have for the day: you can dress it up with block heels and a chic handbag for a fancy lunch, or dress down with a pair of sandals for lazy noon.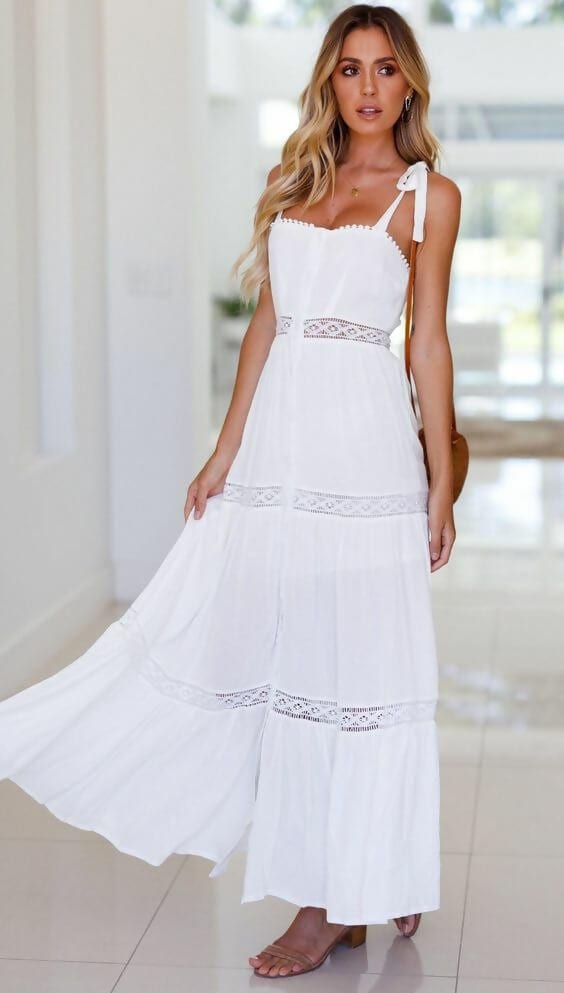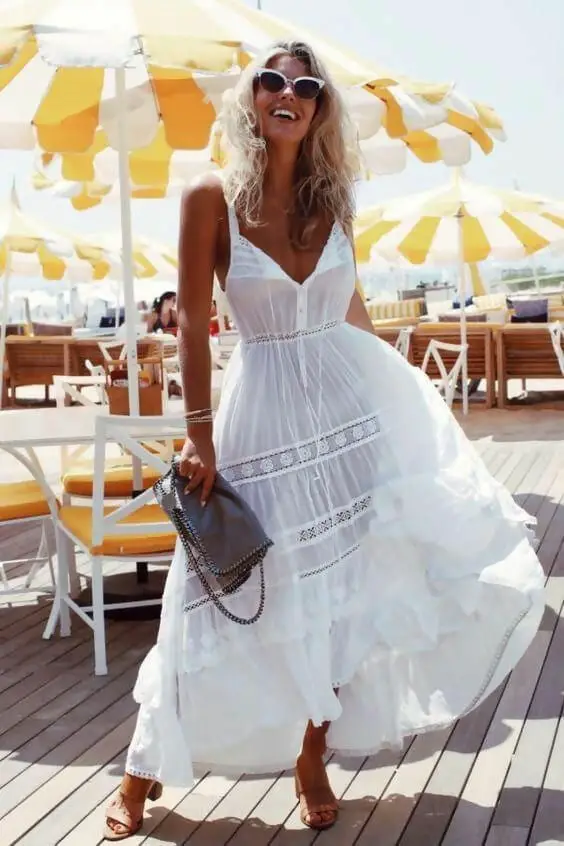 Shop The Look
---
Click the picture to buy
Another type of white dress is a midi, button-up A-line dress. We've seen this same style worn by famous fashion bloggers, making it the perfect option for a trendy and cute beach outfit.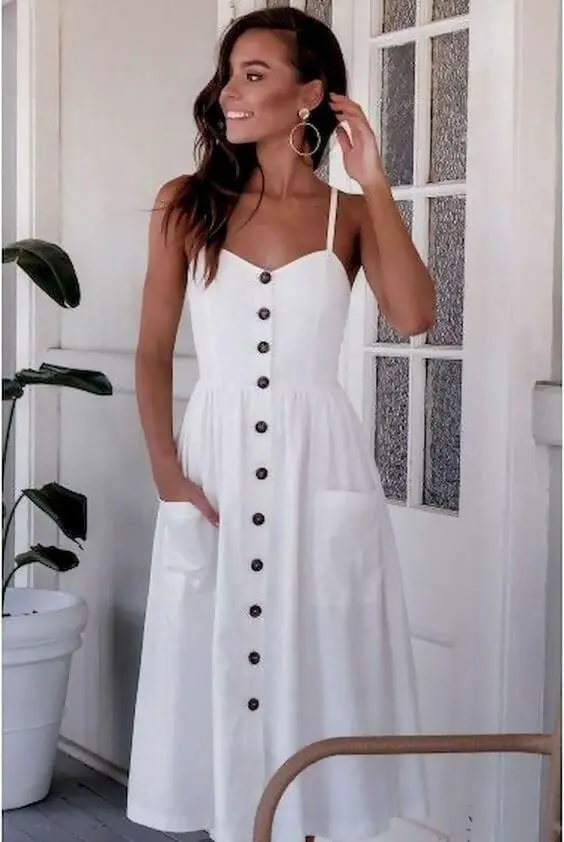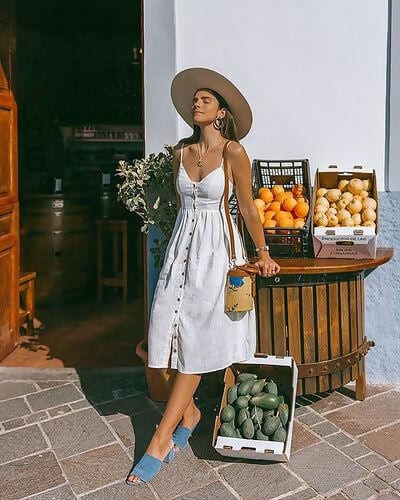 Shop The Look
---
Click the picture to buy
Of course, a mini dress should always be considered for your summer beach outfits. A crochet or lace detail will give you a stylish and boho vibe to your look: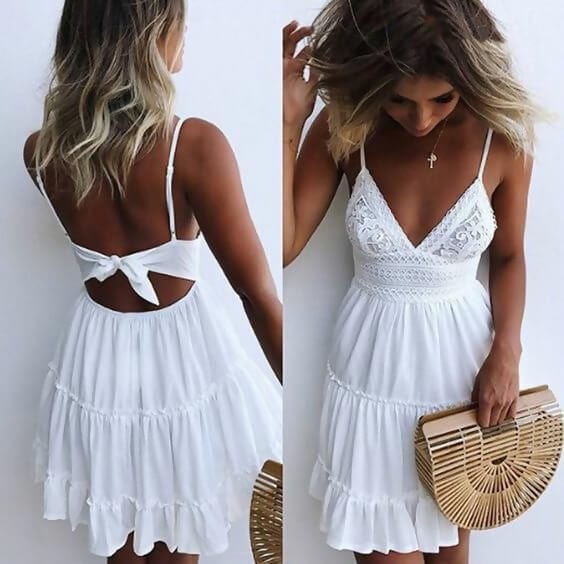 Ruffles and spaghetti straps are other beach-like elements you don't want to miss.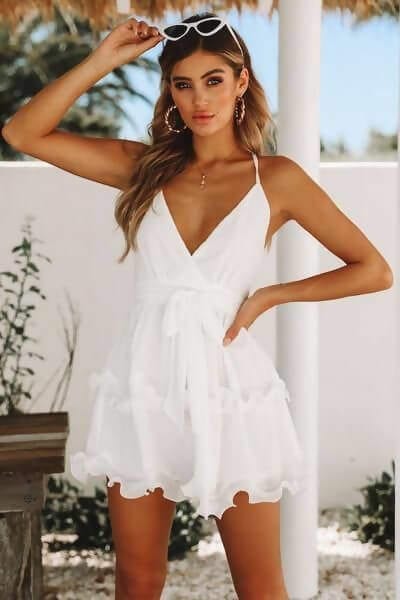 Shop The Look
---
Click the picture to buy
Learn More About Summer Dress Here!
2. Shorts with the bikini top
For a sexy, effortless and fashionable beach outfit, opt for showing off your cute bikini top with a pair of shorts. My favorite type of shorts is a pair of high waist and ripped denim shorts.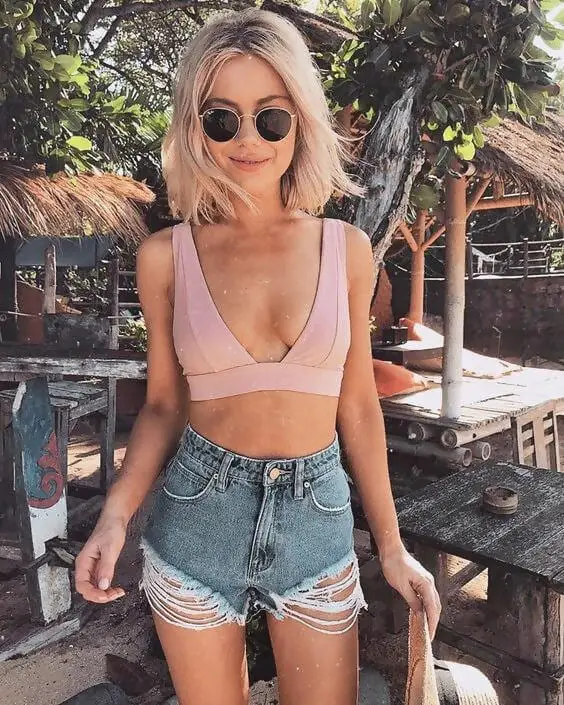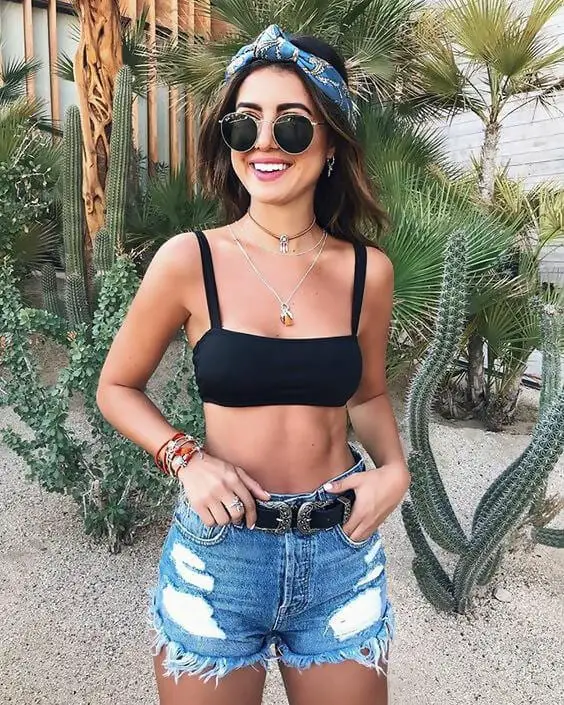 Shop The Look
---
Click the picture to buy
You can also opt for any kind of high waist short. Try linen short for a chic beach outfit: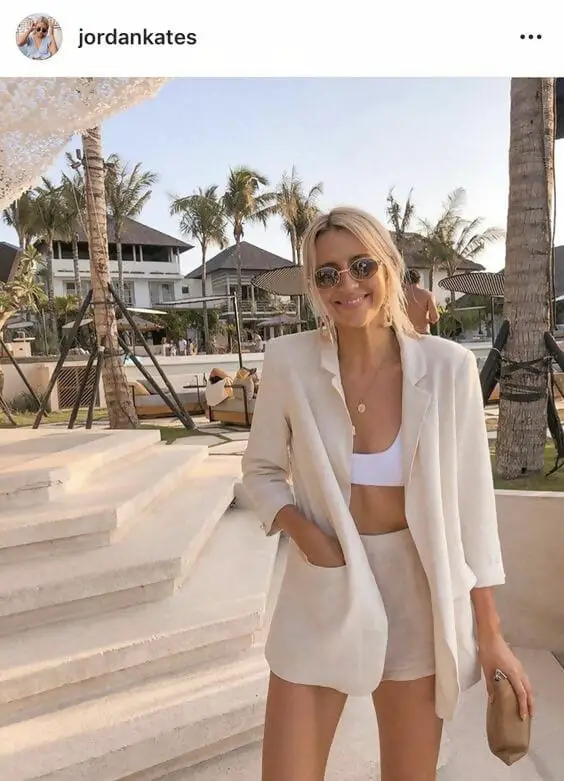 Shop linen shorts: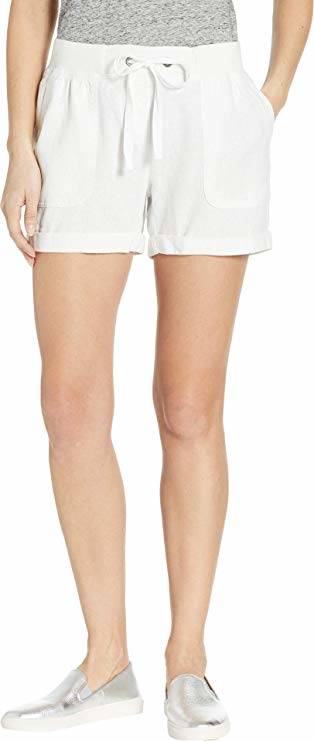 3. Two-piece sets
Two-piece sets are the most stylish and trendiest way to take your beach outfit to the next level. Thanks to the likes of fashion bloggers, we can now find these sets in almost any store, so there's no excuse for not owning at least one pair.
I can guarantee these will definitely be your chicest Instagram look you'll pull out.
You can opt for a solid set: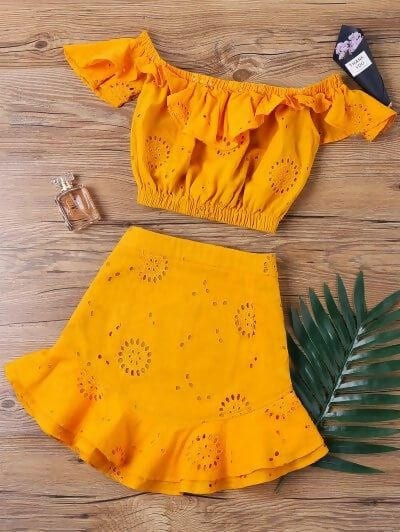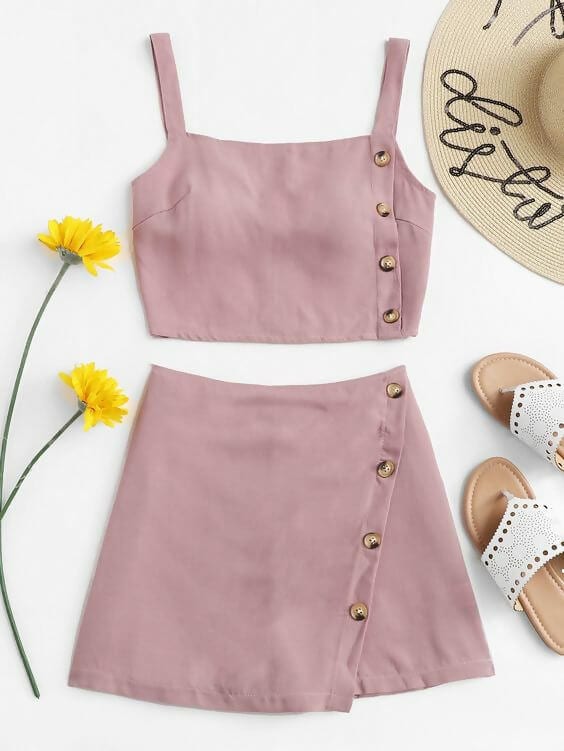 Or mix-and-match two different one-piece sets for a fun look, just make sure the colors harmonize together: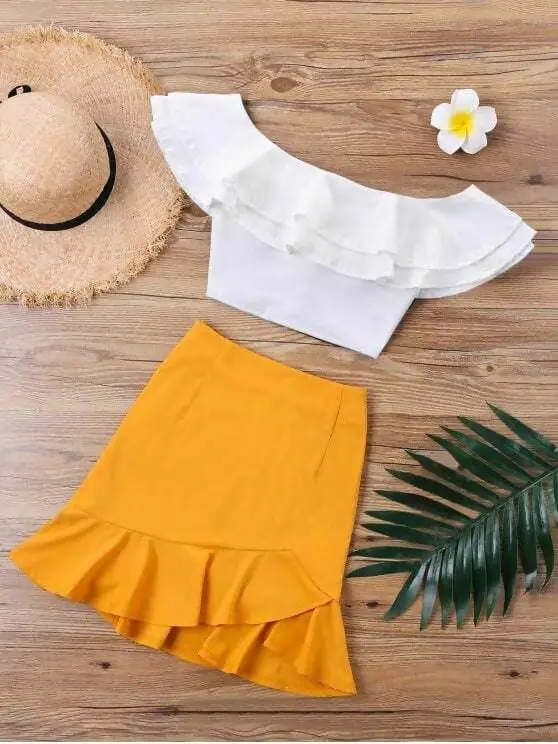 Or choose a printed/striped set for a cute beach outfit: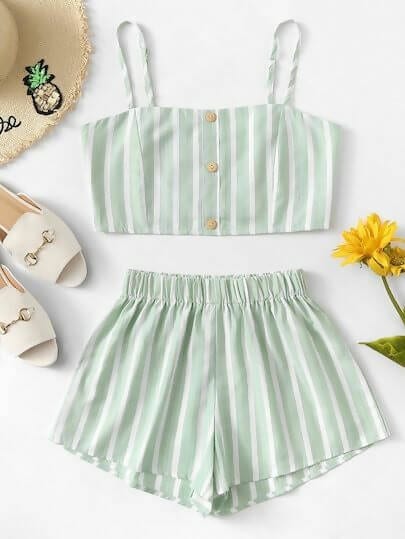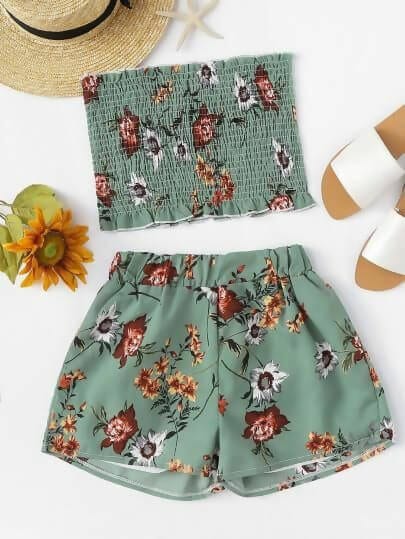 No matter the color or the style, two-piece sets should not be left out of your summer beach outfits.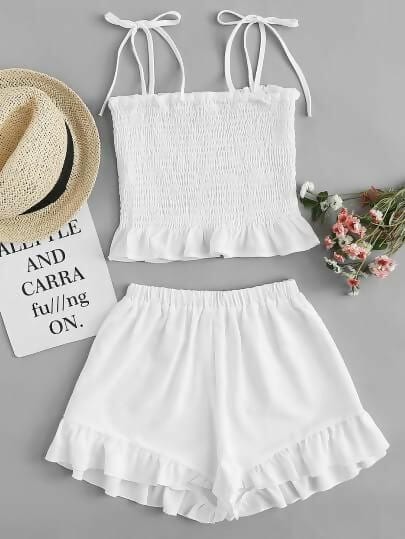 You can also choose for a midi skirt as an alternative for shorts.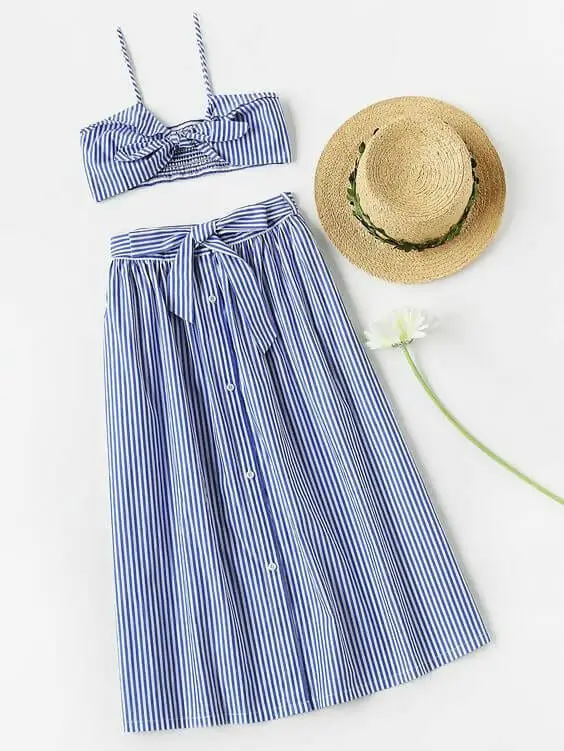 Have I already convinced you how cute and stylish these two-piece sets are for a beach style clothing? Then you can shop these similar styles:
Shop The Look
---
Click the picture to buy
4. Beach skirts
We can't plan beach outfits without at least one skirt, and that's why you need to know the most stylish skirt types for your summer vacation.
Split cut long skirts are a great option for showing off your tan legs while making you look sexy and fashionable at the same time.
Can't think of anything better than an item that can pull out such a flattering silhouette. PLUS, they're super comfortable and look amazing with your bikini top as well.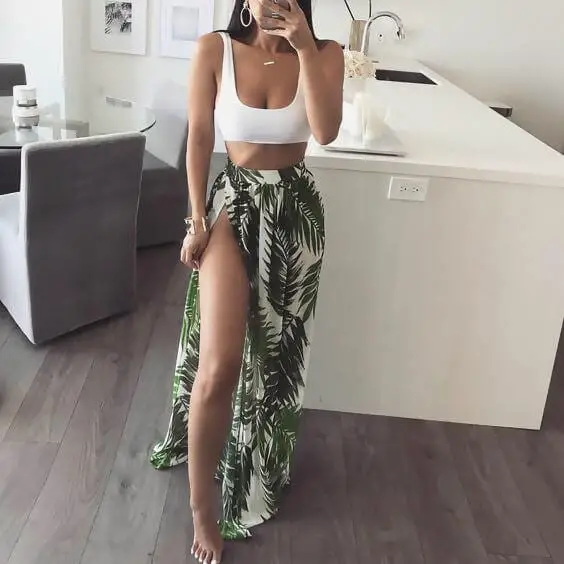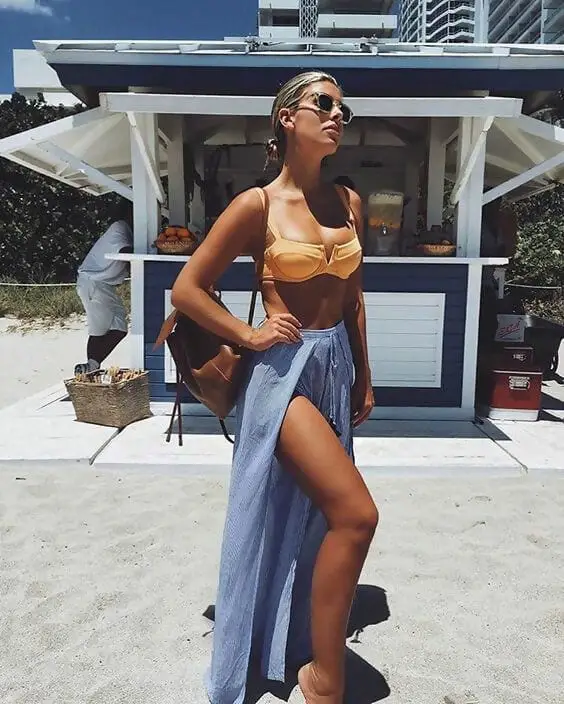 Shop The Look
---
Click the picture to buy
Ruffled mini-skirts are another great option for your summer beach outfit. They are very girly and look amazing on absolutely anyone.
My favorite way of pairing these type of skirts is with a crop top or t-shirt: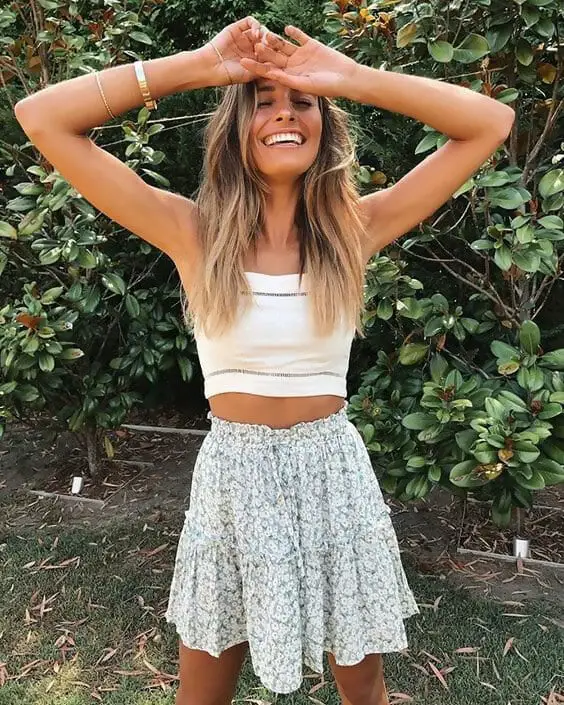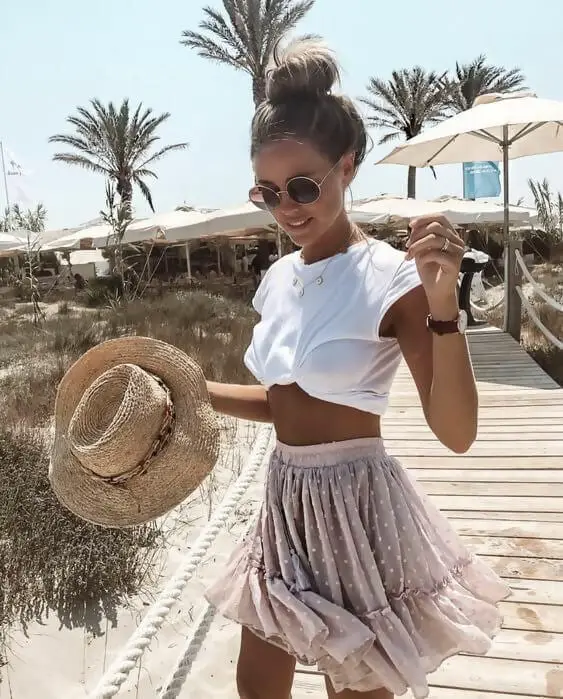 Wrap tied skirts have become one of the trendiest types of skirt you'll find in the magazines. If I had to choose, I will definitely pick them out of the rest.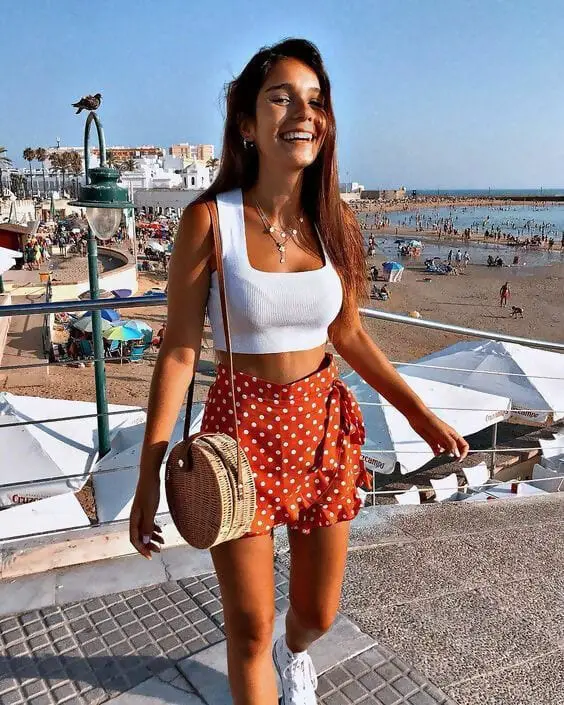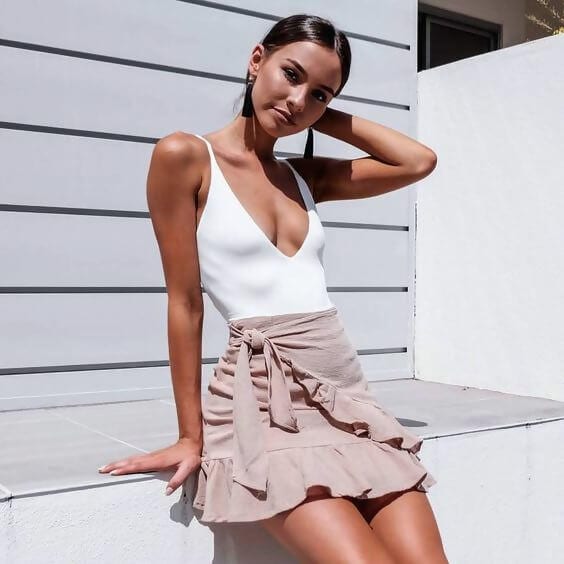 Shop similar skirts: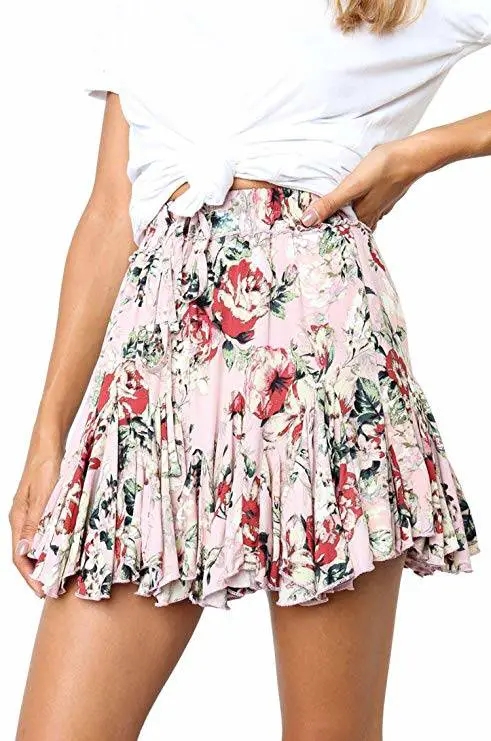 5. Swimsuits
What's a beach outfit without a swimsuit? Absolutely nothing.
The trendiest 2019 swimsuits you can wear are the following: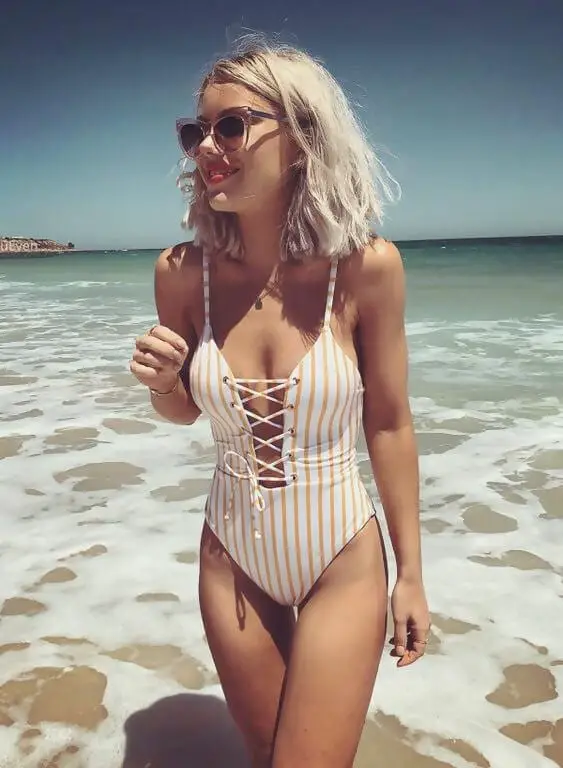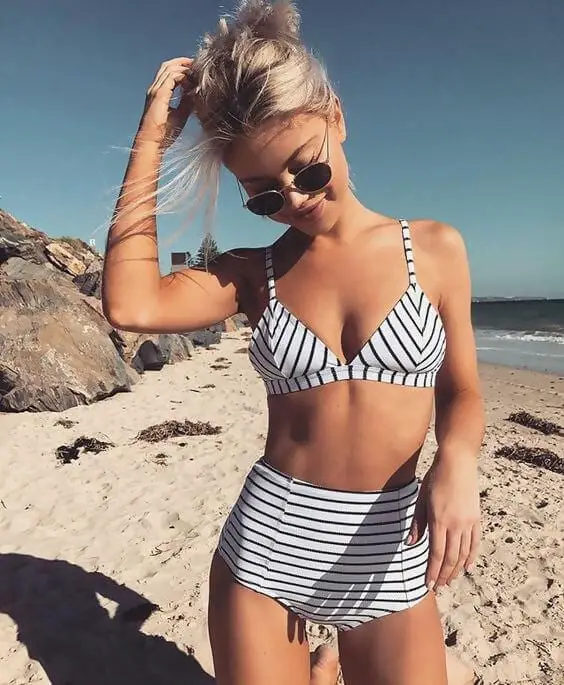 Stripes, stripes, stripes
We can't ignore stripes. They're everywhere, and your beach style clothing should include them as well. No matter if it's a one-piece swimsuit or a bikini, they will definitely make a statement:
Shop similar swimsuits: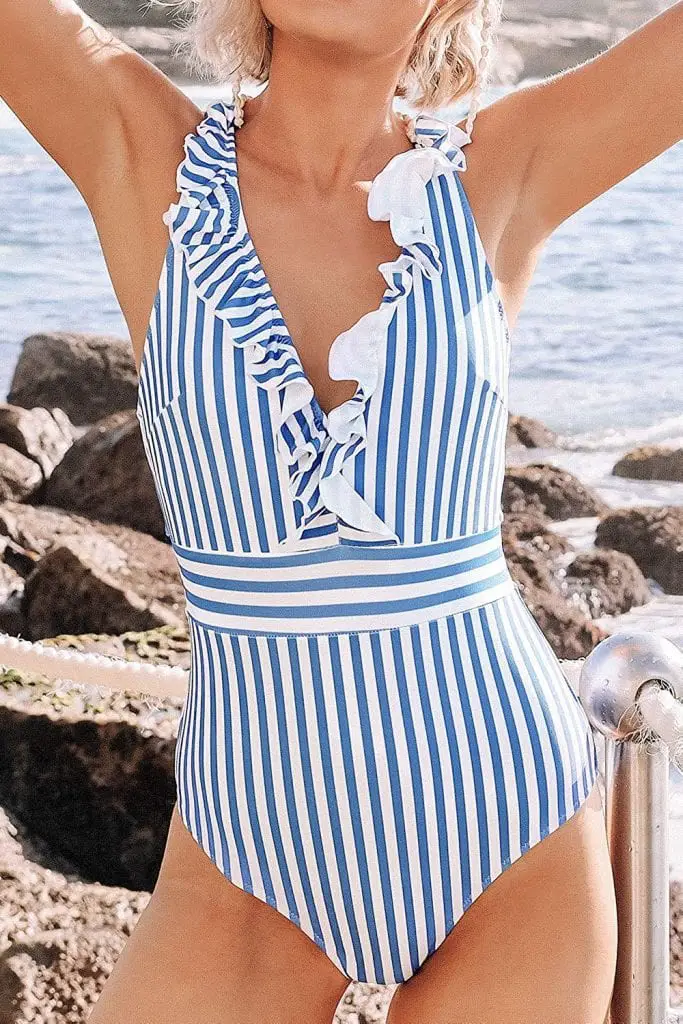 One piece swimsuits:
Now more than ever we've seen a one-piece swimsuit fever that we can't help falling in love with. The best part is that there are so many super cute and sexy options you can choose from, so basically it will all depend on your personal style.
My favorites are:
1. Solid with cutout details: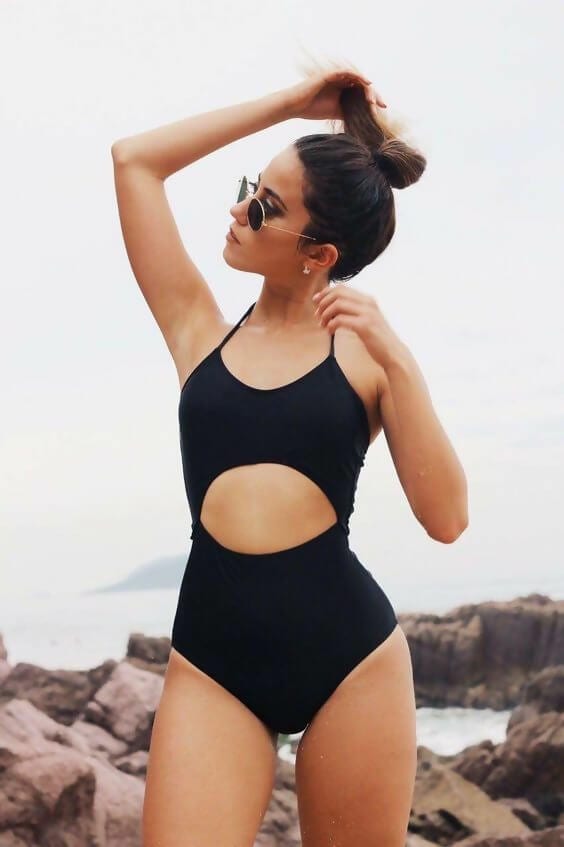 2. Spaghetti straps and a straight neckline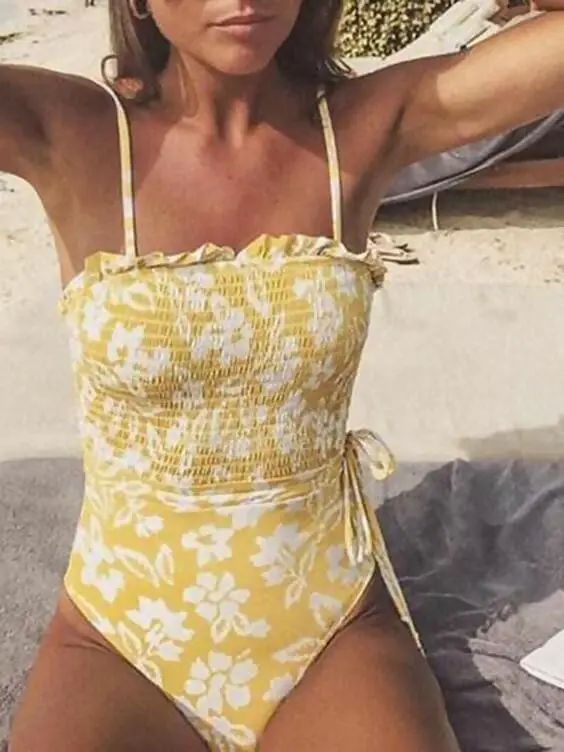 3. Dusty shades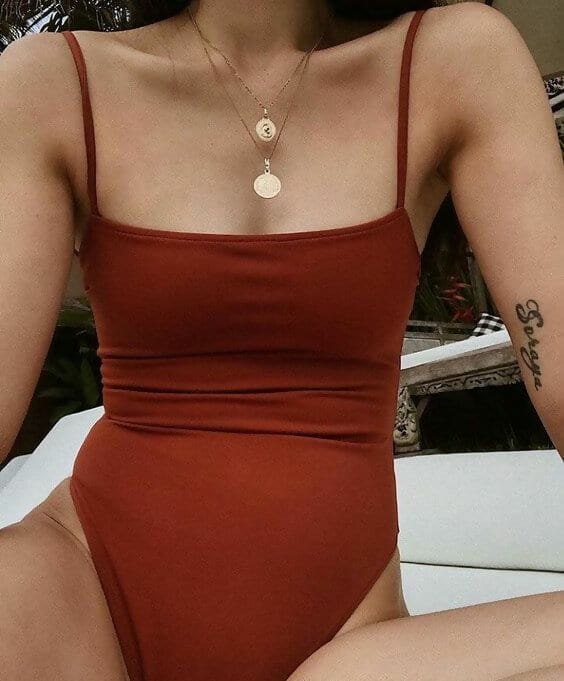 Very minimalistic and chic, definitely the best option for a minimalist soul.
4. Plaids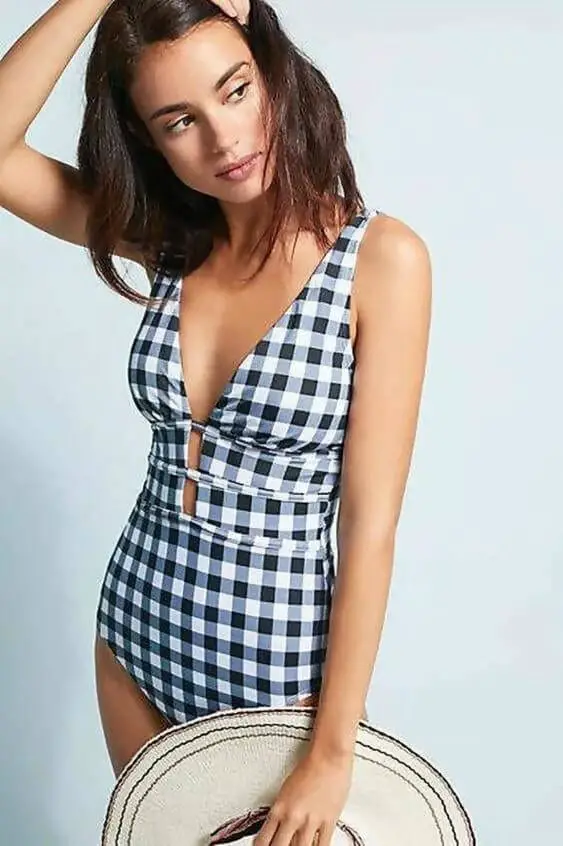 Same as stripes, plaids are becoming one of the most iconic fashion elements of the last seasons.
Shop similar style: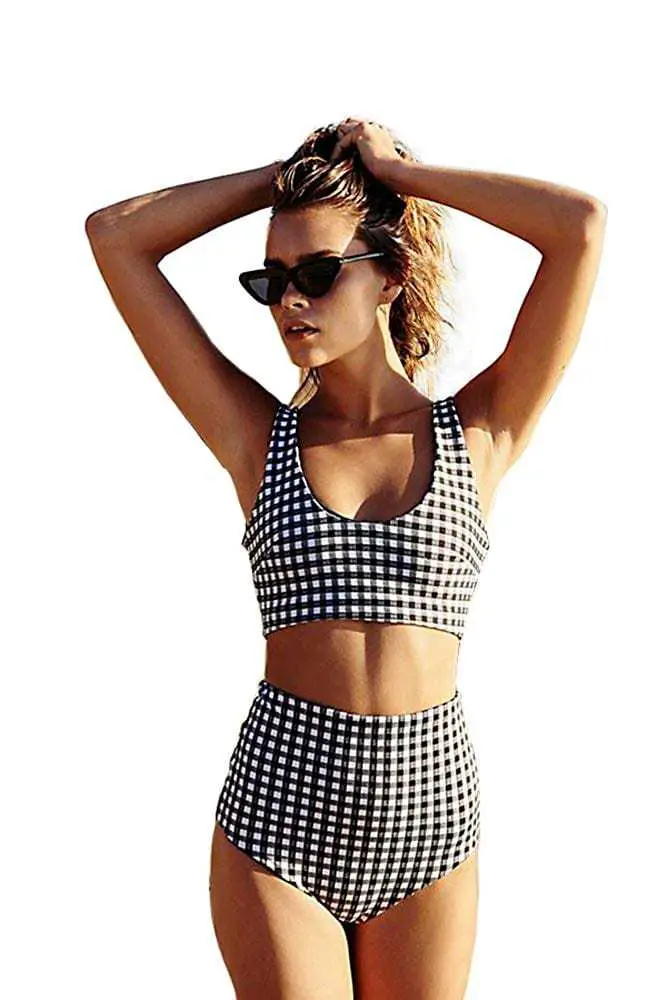 5. Asymmetrical cutouts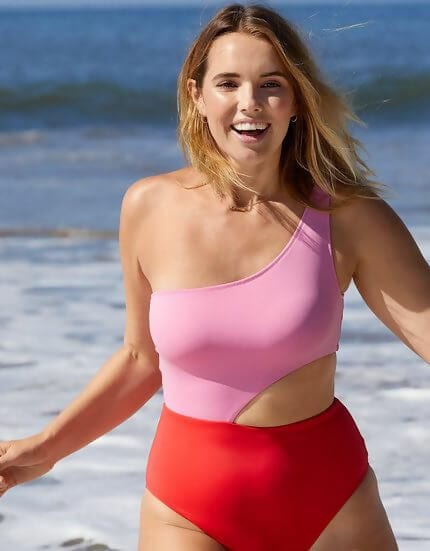 The most modern way of wearing a one-piece swimsuit.
Buy similar swimsuit: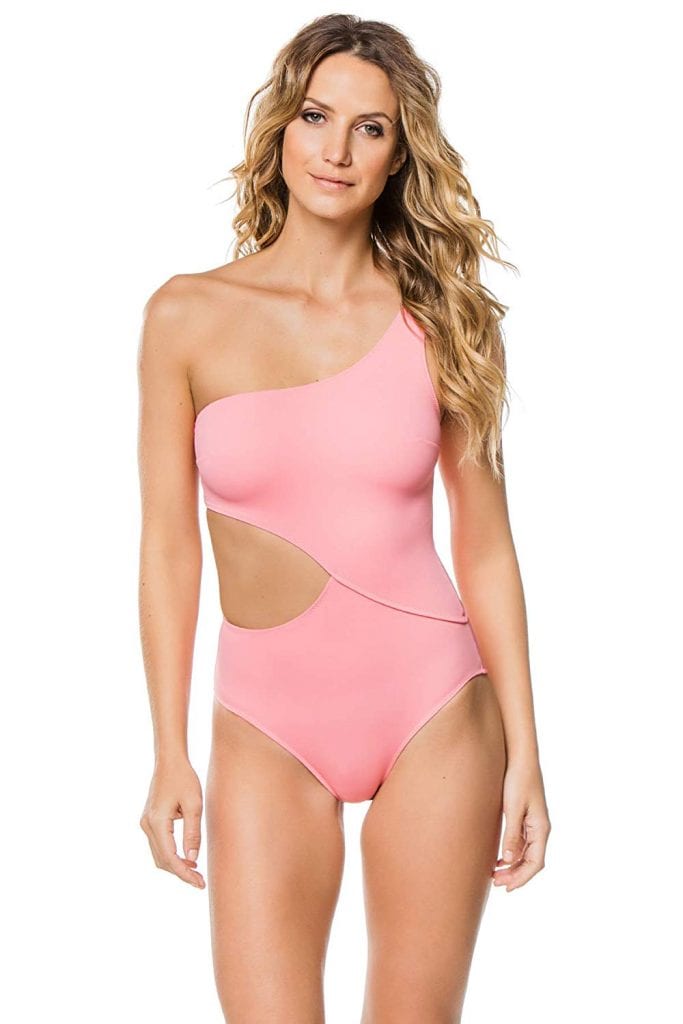 High waist bottoms
Still, as trendy as always, high waist bottoms are super stylish and add a vintage vibe to your summer beach outfit. Take your high waist bikini to the next level with color block panels: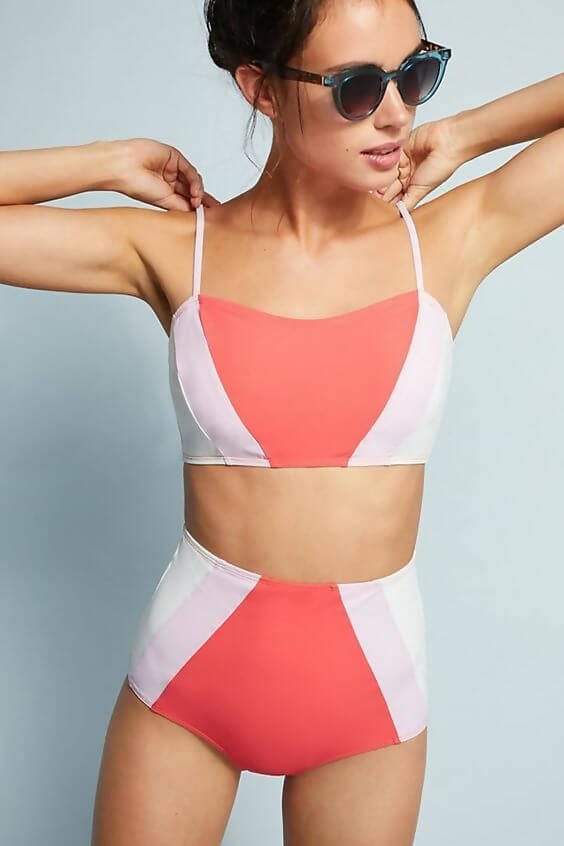 What to wear to the beach
Apart from the items we've seen above, there are other beach essentials you cannot miss on your summer vacation. These are:
A printed scarf tied around your head: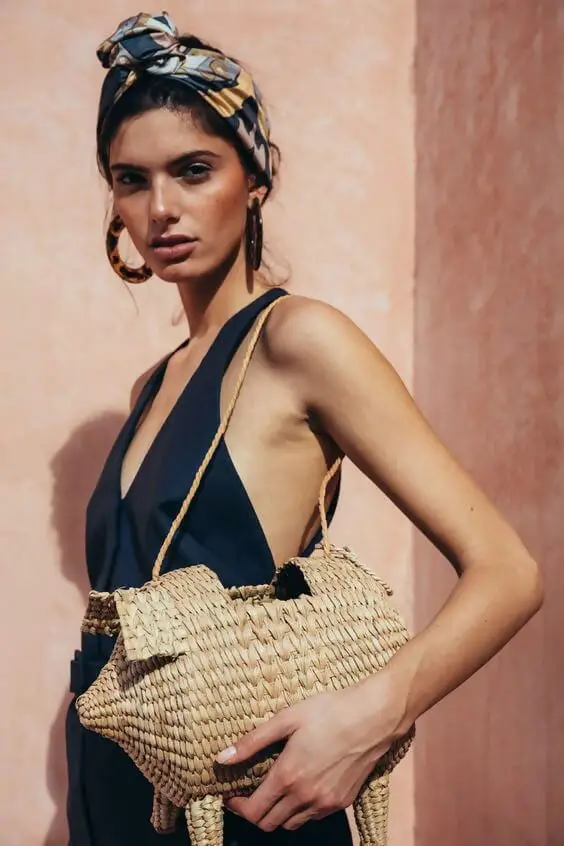 A super chic beach towel: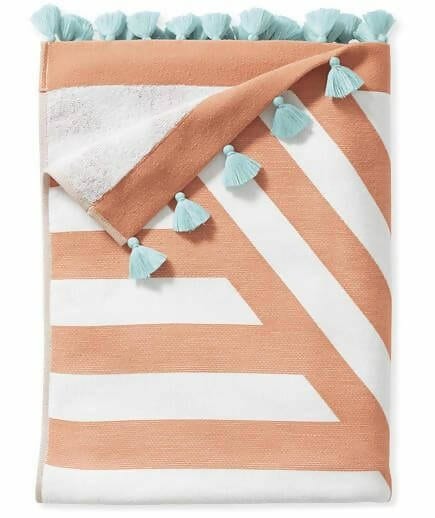 Straw, jute handbags/clutches: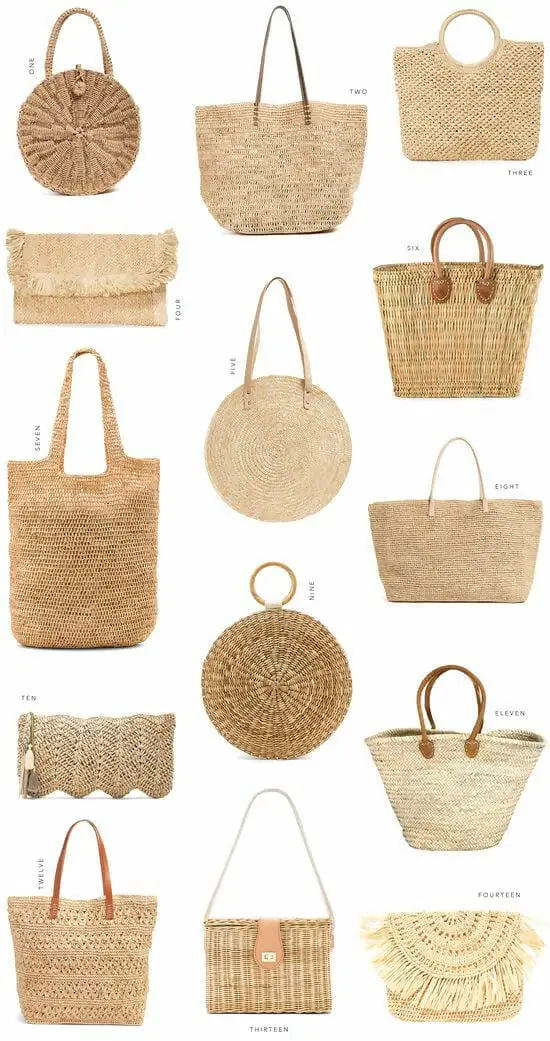 Shop just handbags: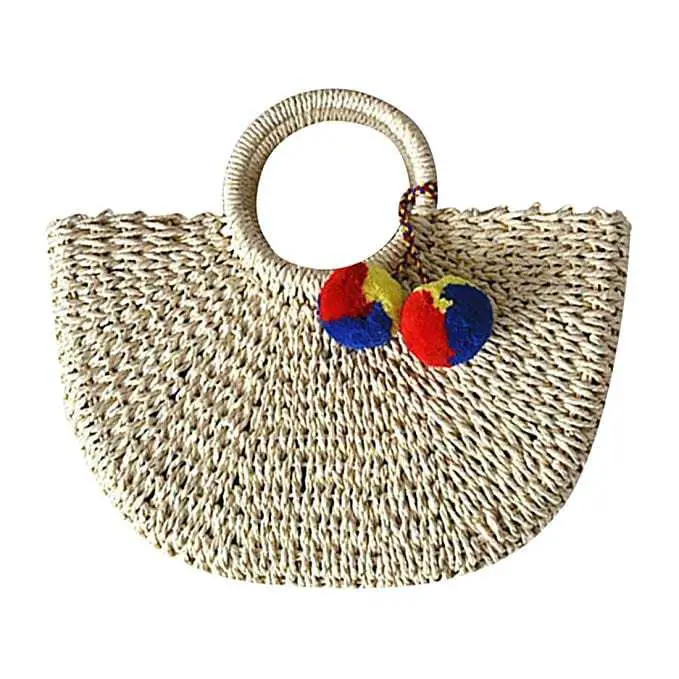 Wrap up:
Going on a vacation can get a bit stressful when you're planning all the outfits you need to wear for each day, especially if you love having many options. The good news is that there are endless beach outfits possibilities that you can wear for your summer vacation.
And when I say endless, I literally mean it.
I've shown you the most stylish summer beach outfits you can wear, based on 2019 hottest trends, which will definitely boost your confidence for this beach getaway because, what's better than the beach, sexy tan and a super chic outfit?
I am sure that your vacation (and outfits) will be absolutely amazing.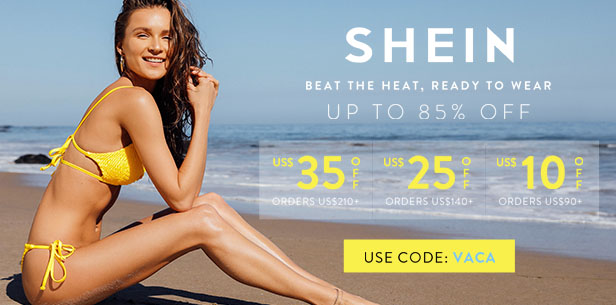 BEAT THE HEAT, READY TO WEAR
up to 85% off
Get $10 off orders $90+
Get $25 off orders $140+
Get $35 off orders $210+
Code: VACA
New season new fashion
Shop your best outfit with the strongest discount