The fluttering butterflies in your yard indicate that summer is here. To absorb that extreme sweating, cotton summer dresses are the best solution. Best Cotton dresses make sure that you stay easy and breezy under the blazing sun. Is it possible to have some cooling cotton dresses without compromising on style? Of course, it is. Keep scrolling to get the breakdown of the best summer dresses for women.
23 Best Cotton Dress for summer 
Cotton White Dress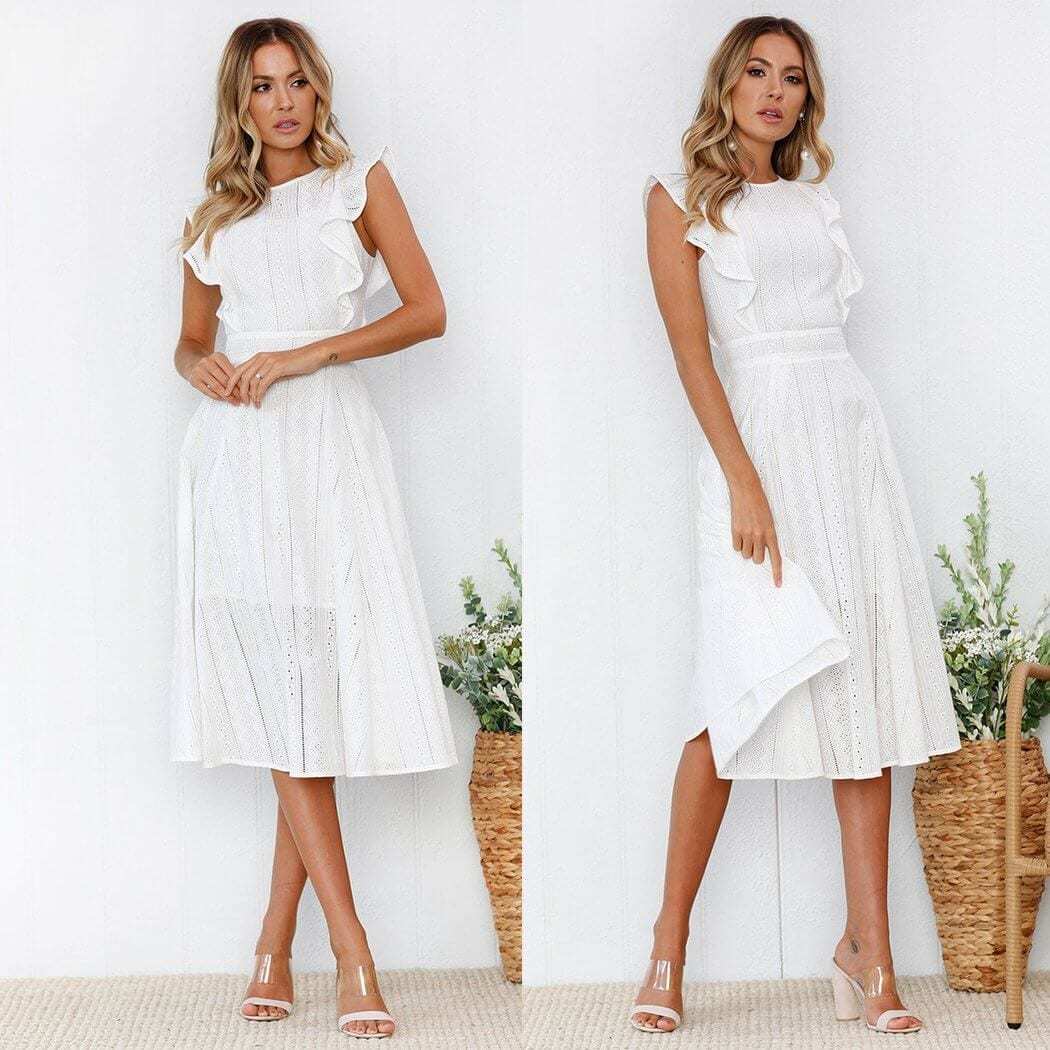 Do you have something white in your summer wardrobe? If no, you are not done yet. A white elegant dress is something that not just cools you down; it also looks appealing against glowing or tanned skin in summer. Cotton tea suit or sleeveless suit with lace detailing is perfect to beat the heat.
Shop the Look
---
Click the picture to buy
Cotton dress with Prints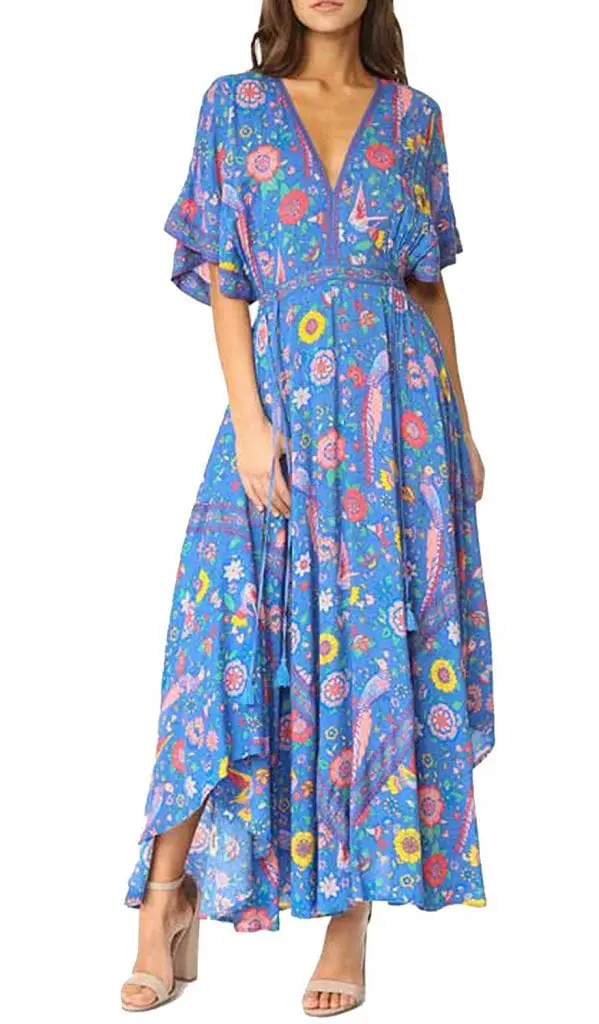 Floral prints are a perfect summer staple, we all know that, but things become more fascinating when these floral patterns are fabricated on soothing cotton. Be it a cotton maxi dress with an eye-catching tropical print or a mini dress with an instant appeal, pairing up of flat sandals and wedges elevate the look.
Shop the Look
---
Click the picture to buy
Cotton Clothing for Office Attire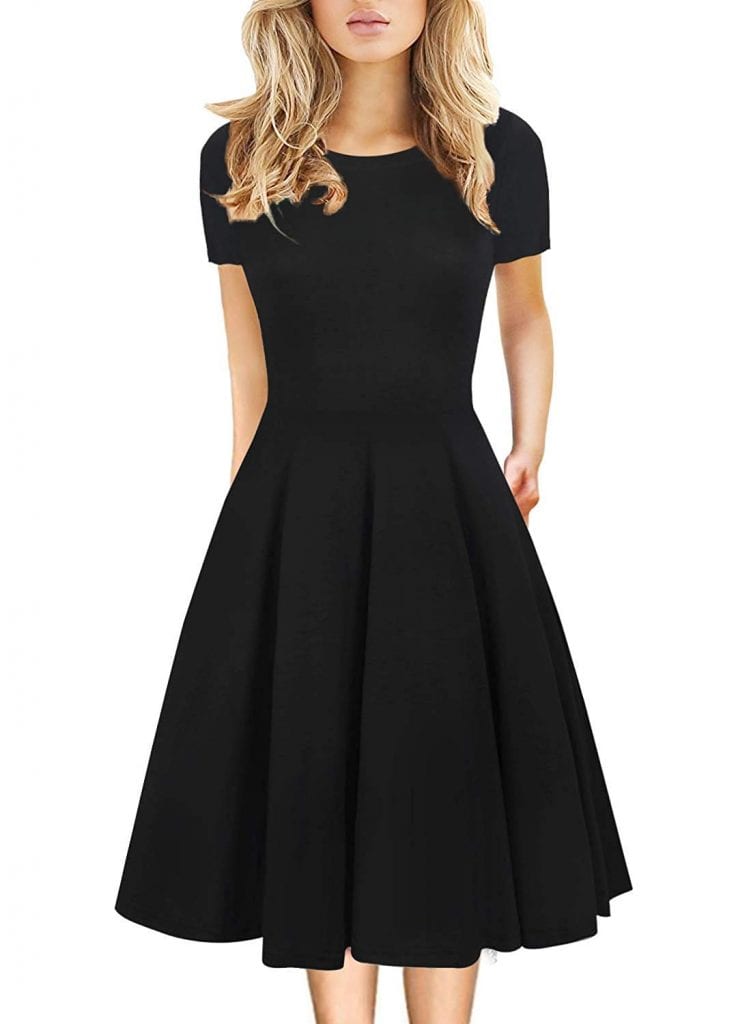 To keep your cool at work, I always recommend cotton suiting as summer office attire. Cotton dresses in sheath (below-the-knee) style are perfect to make a splash this summer.
Shop the Look
---
Click the picture to buy
A Breezy Shift Dress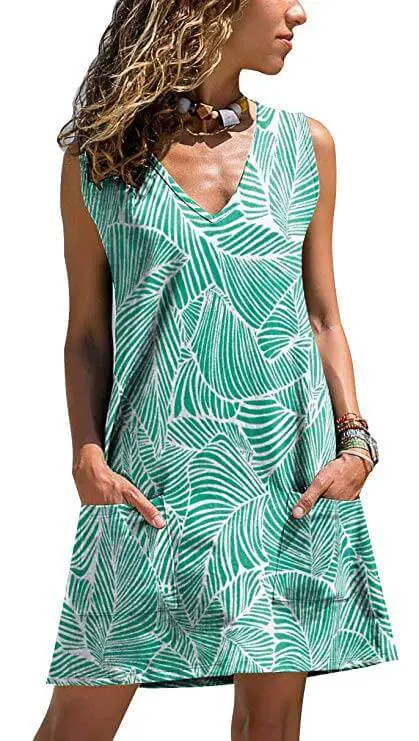 Short and sleeveless shift dresses are the most sought-after summer staple in my opinion. These airy outfits not just look good but they also feel good. If you don't believe me, just put them on.
Shop The Look
---
Click the picture to buy
Cotton Tunic Dress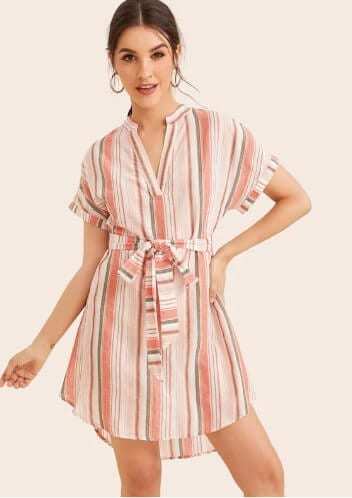 To confront the sun-kissed days stylishly, I personally recommend a chic cotton tunic dress. Whether you are heading to shopping or to a meetup with friends, wearing something like this would surely bring you in the spotlight.
Shop the Look
---
Click the picture to buy
Cotton Pocket Dress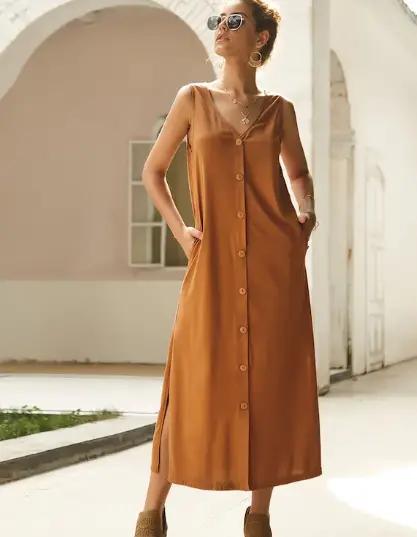 For those lazy and laid-back summer days at home (or even on holidays), you need an airy and breezy item like a pocket dress. The loose fit ensures comfort and cotton prevents sweating.
Shop the Look
---
Click the picture to buy
Striped Cotton Knee-length Dress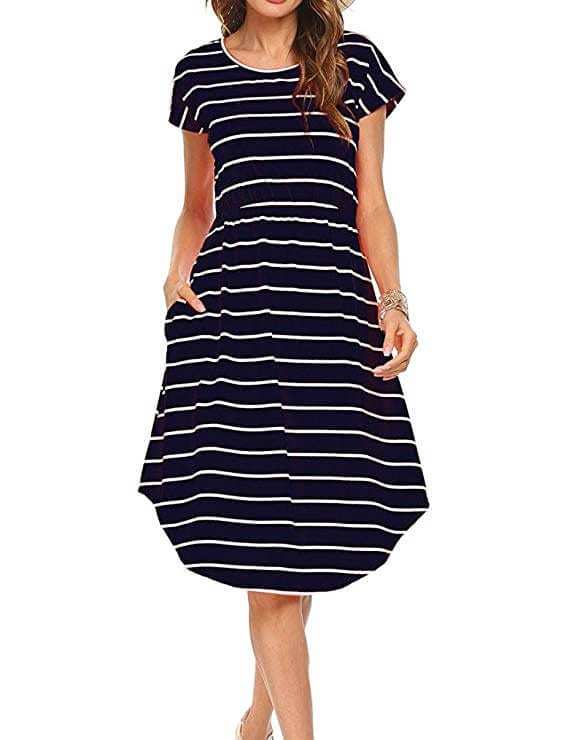 Cotton knee length dresses are the perfect choice for girls who want to keep their cool while working in the office. Striped print ensures a flair of elegance—a must-have attribute for work and office.
Shop the Look
---
Click the picture to buy
Sleeveless Summer Dresses for Women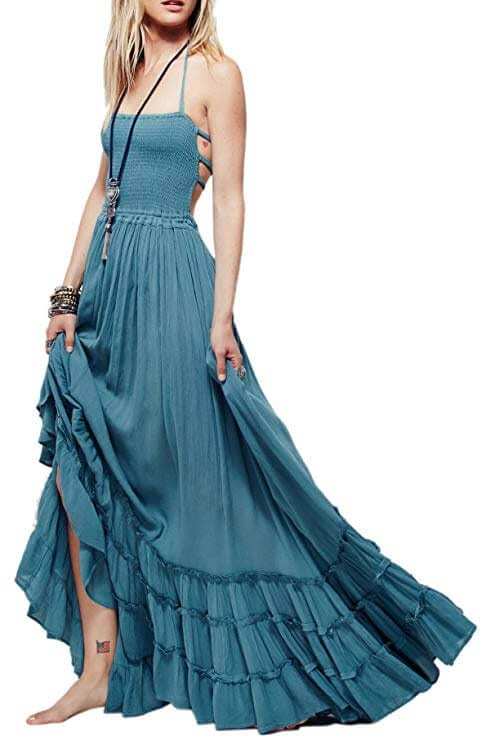 The lesser, the better, that is all we can say about grilling summer season. You always have the choice of half or quarter sleeves. Pulling off a sleeveless cotton dress is highly recommended in summer. Just check out the inspiration.
Cotton Tiered Dress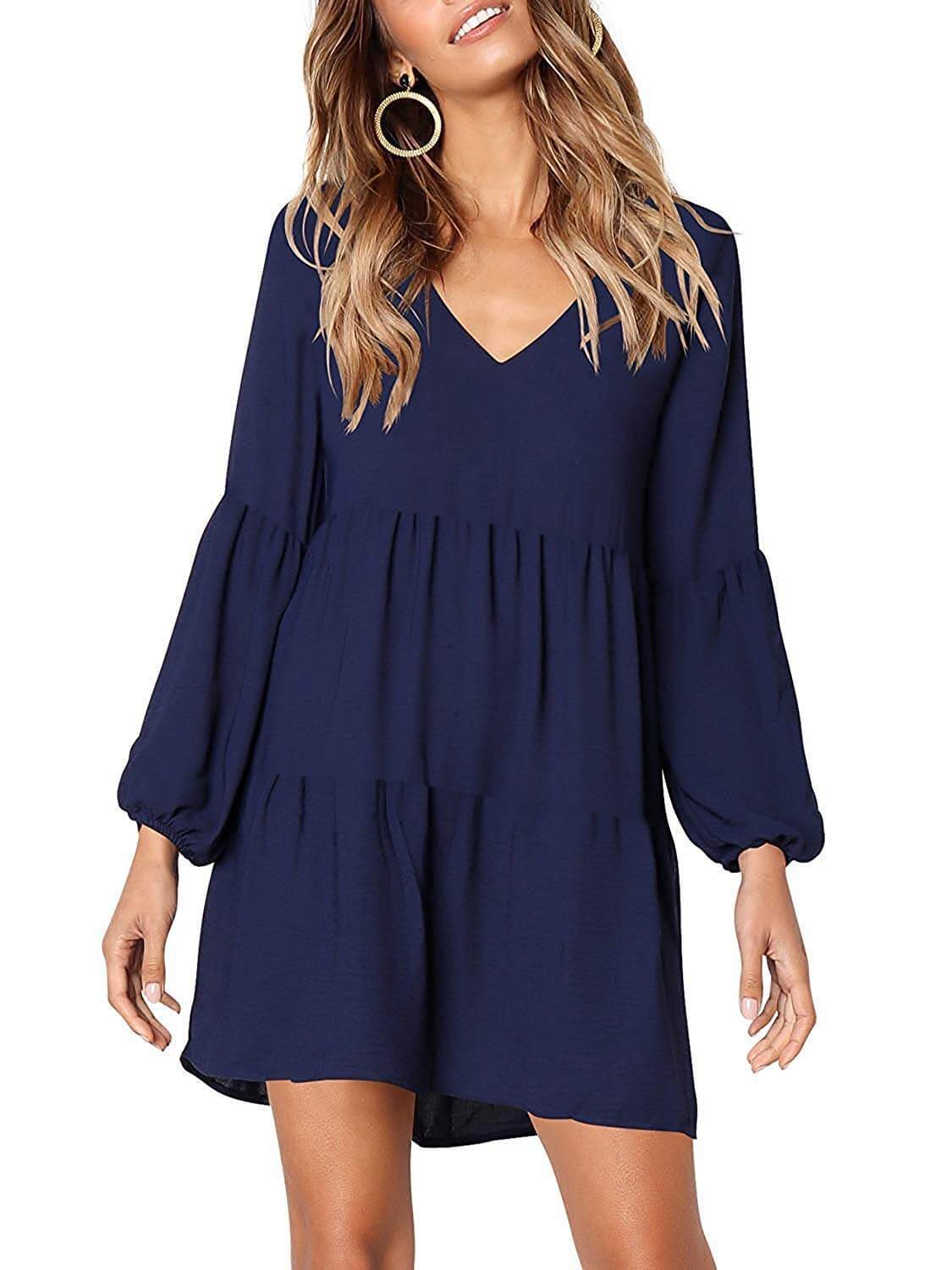 Whether it is a hot day down at the beach or a casual look for everyday style, loosely fit cotton tiered dresses promise a chilling experience in the summer heat. Plain, print or a combo of both—all are trending this season.
Gingham Peplum Tank Top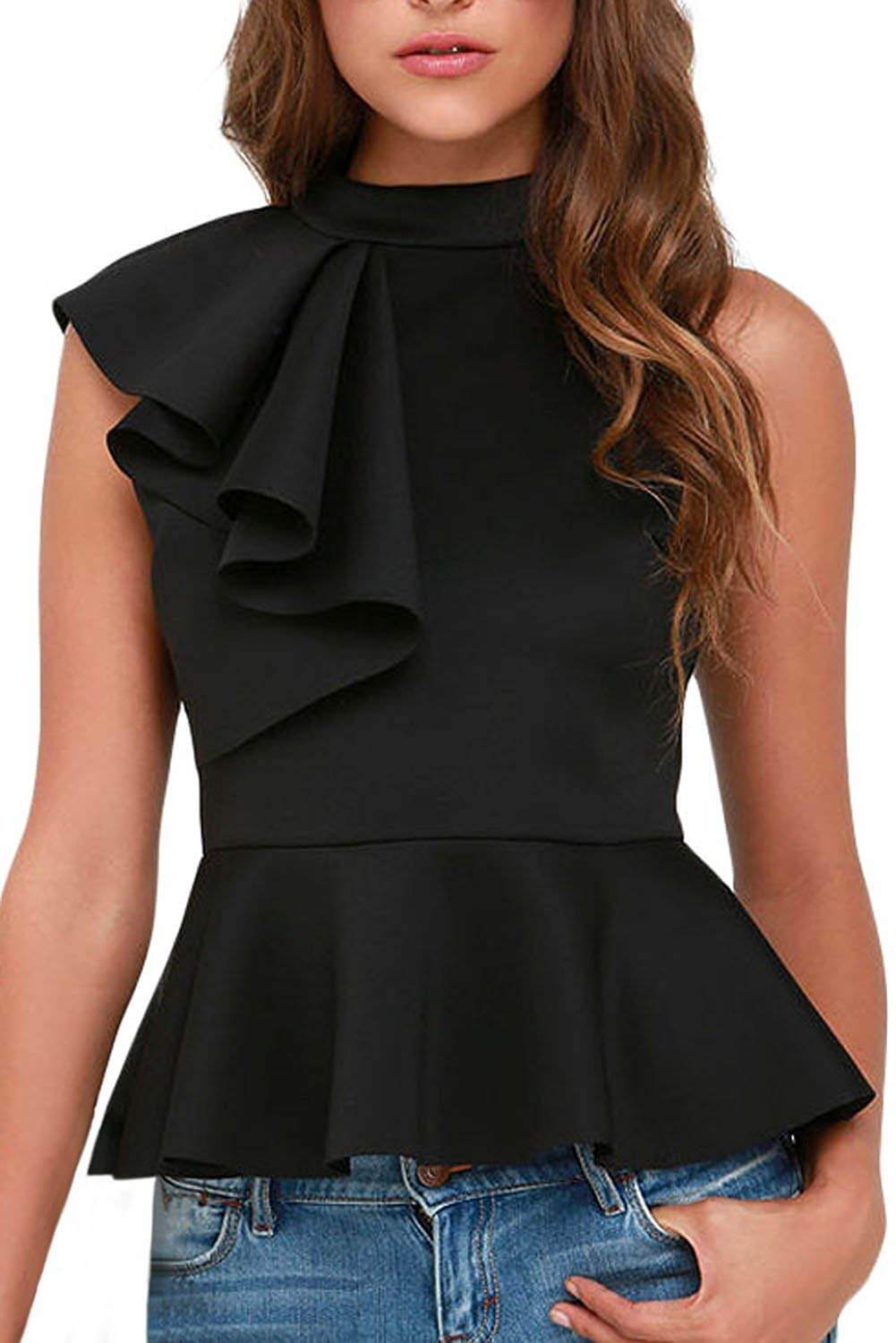 Denim is an all-weather friend—we can't forget it, even in summer. To have fun in the sun, just pair up your most loved denim shorts/trousers (the skinny one) with a stylishly-stitched gingham peplum tank top. Just feel free to handpick any color, style, and size.
Cotton Beach Dresses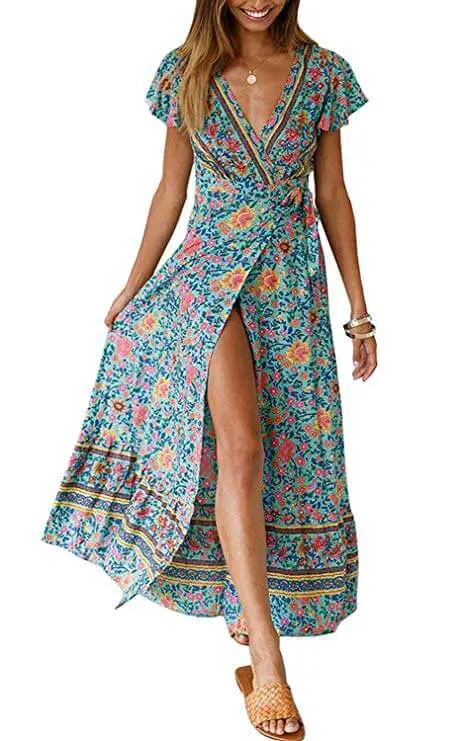 Are you looking for some light and casual summer dresses in cotton? Just get yourself a loosely fit trim split beach dress like the one in the image below. These are amazing for spending a day swaying in the summer breeze on the beach.
Shop the Look
---
Cotton Jumpsuit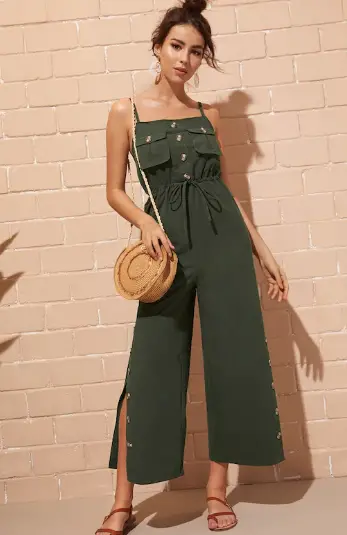 Girls who are looking for some casual but sleeveless summer dresses, give a try to some baggy and airy jumpsuits. As it is about the hot summer days, we would recommend wide-legged trousers.
Cotton Tunic dress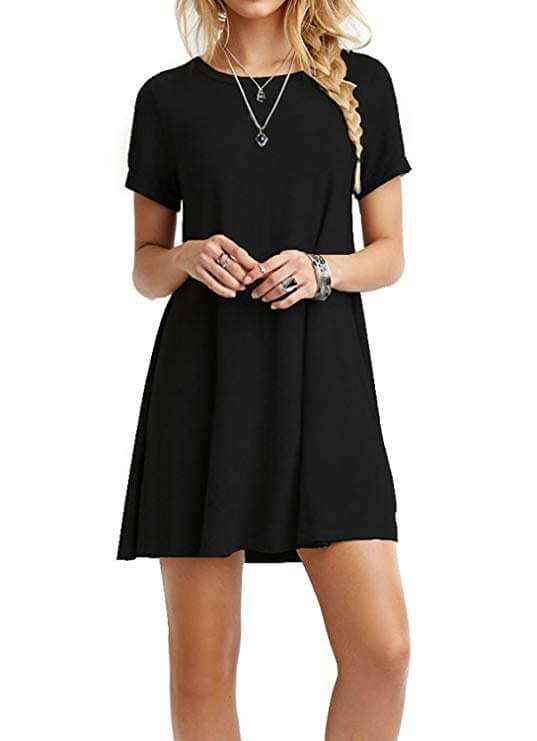 To brave the scorching heat of summer, tunics are one of the best summer staples. Its simple look and loose style is perfect for facing the summer heat.
Shop the Look
---
Click the picture to buy
Cotton dress Street Style with Stripes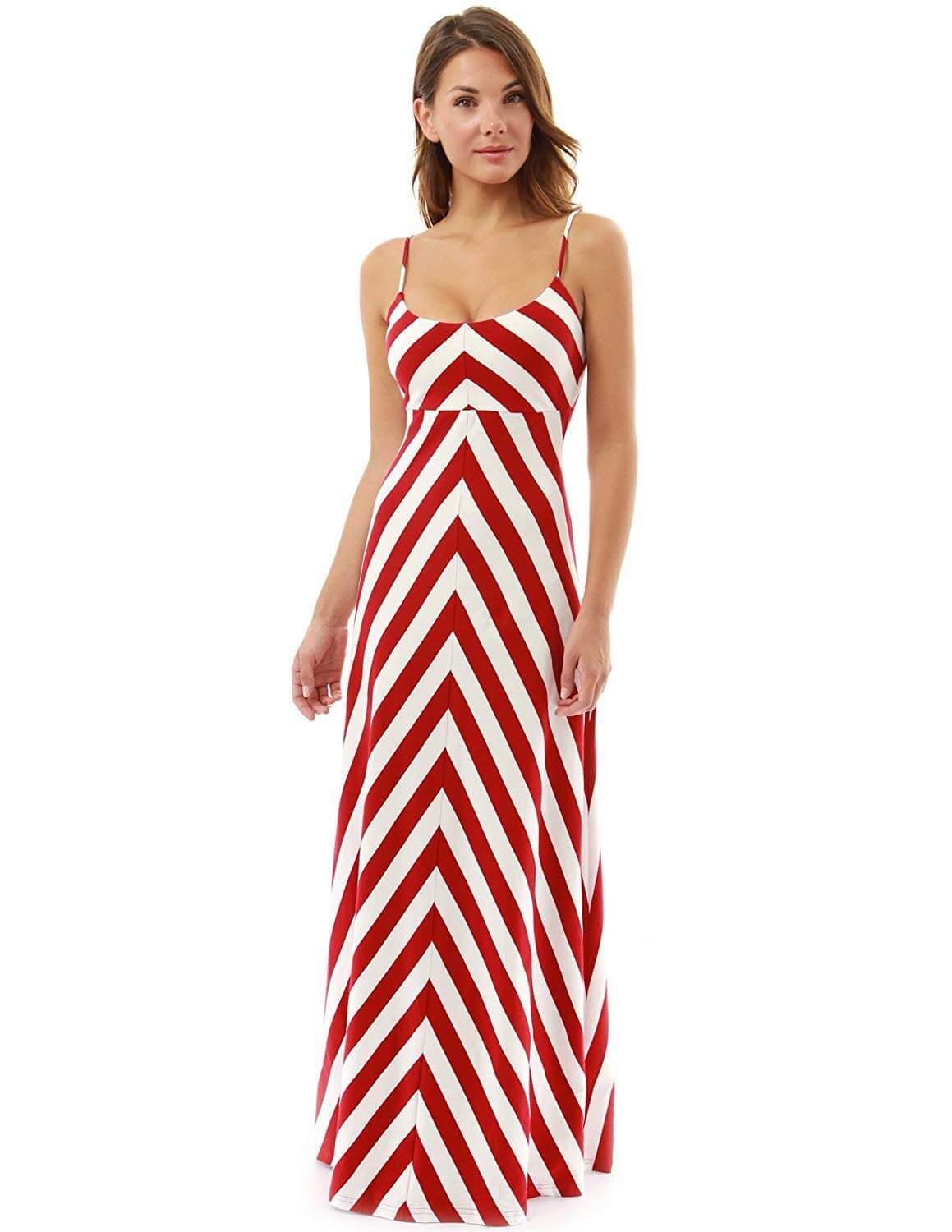 Show off your funky street style with a colorfully striped cotton outfit. If you are planning a trip in summer vacations, try something like this. Addition of a floppy hat does not just ensure safety from harmful sun rays, but it also adds an instant appeal.
Shop the Look
---
Click the picture to buy
Cotton Wide Legs Pants

Not just your top, your pants too can be made of the cooling cotton. Check out this chic cotton cropped pants. For the best look, pair up printed pants with a plain top or vice versa.
Button-Down Cotton Dresses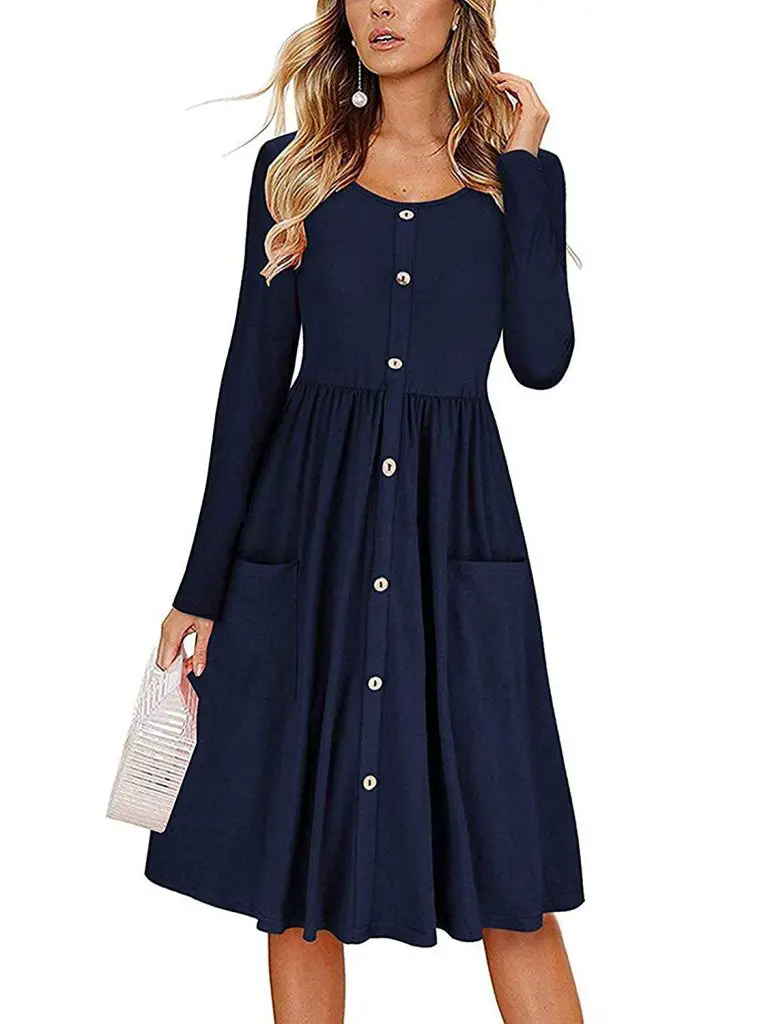 Summer is all about getting a plain and fuss-free look. Not just colors but styles too should be plainer. Just check out this very simple yet sassy button-down cotton dress. The loosely fit outfit promises a soothing and comfy experience under the sun.
Cotton Shirt Dress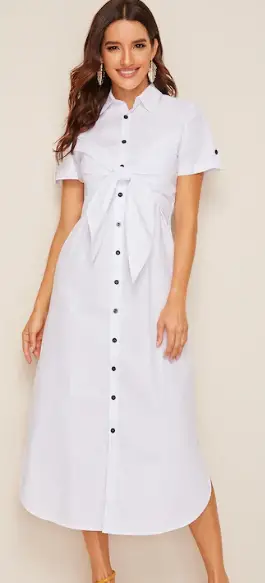 Both comfy and fashionable, cotton shirt dresses are amazing summer pieces for sure. A stunning style like the one given in the image ensures that you get noticed by everyone around. For footwear, go on with flat sandals as it would surely complement your casual look.
Off the Shoulder Cotton Outfit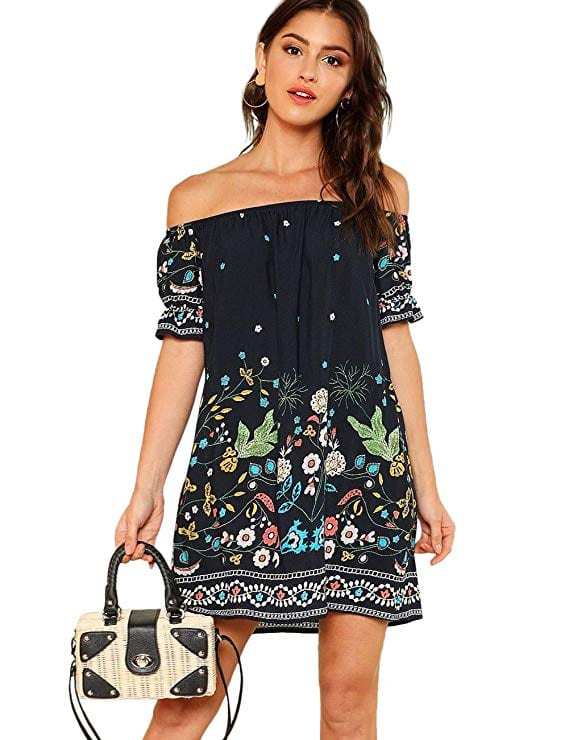 Check out this chic and classy cotton dress, off the shoulder style and ruffled shoulders add a flair of glamour.
Shop the Look
---
Click the picture to buy
Cotton Romper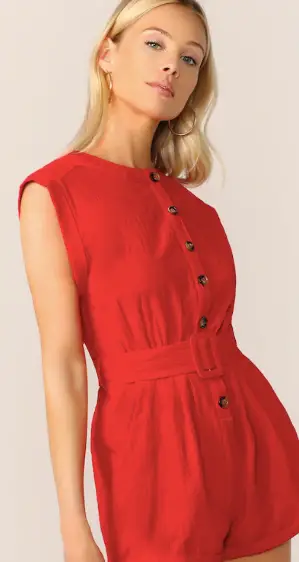 Are you looking for something comfy, cute and airy for summer? Try out a single piece of cotton—a romper. Rompers are easily carried and that is what makes them summer season's favorite staple.
Shop the Look
---
Click the picture to buy
Cotton Kimono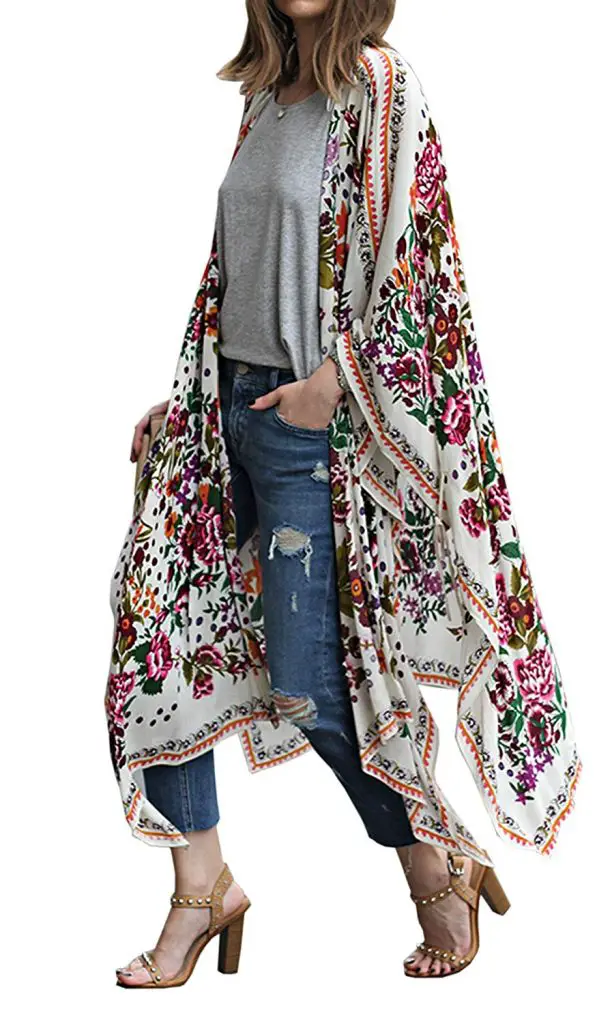 Sometimes even a single piece of outfit can add a chic appeal. A cotton kimono with floral print is the best example. Just check out this image and notice how elegantly a floral kimono compliments a denim trouser. You too can have this boho-inspired look this summer.
Cotton Sleeveless Tank Dress
Get a show stopping look by pulling off a cotton tank dress. Bodycon dresses with short or no sleeves at all are the perfect match for summer. It keeps you easy and troubles free all the time. If you don't believe me, just check out the image.
Shop the Look
---
Click the picture to buy
Sleeveless cotton Long Dresses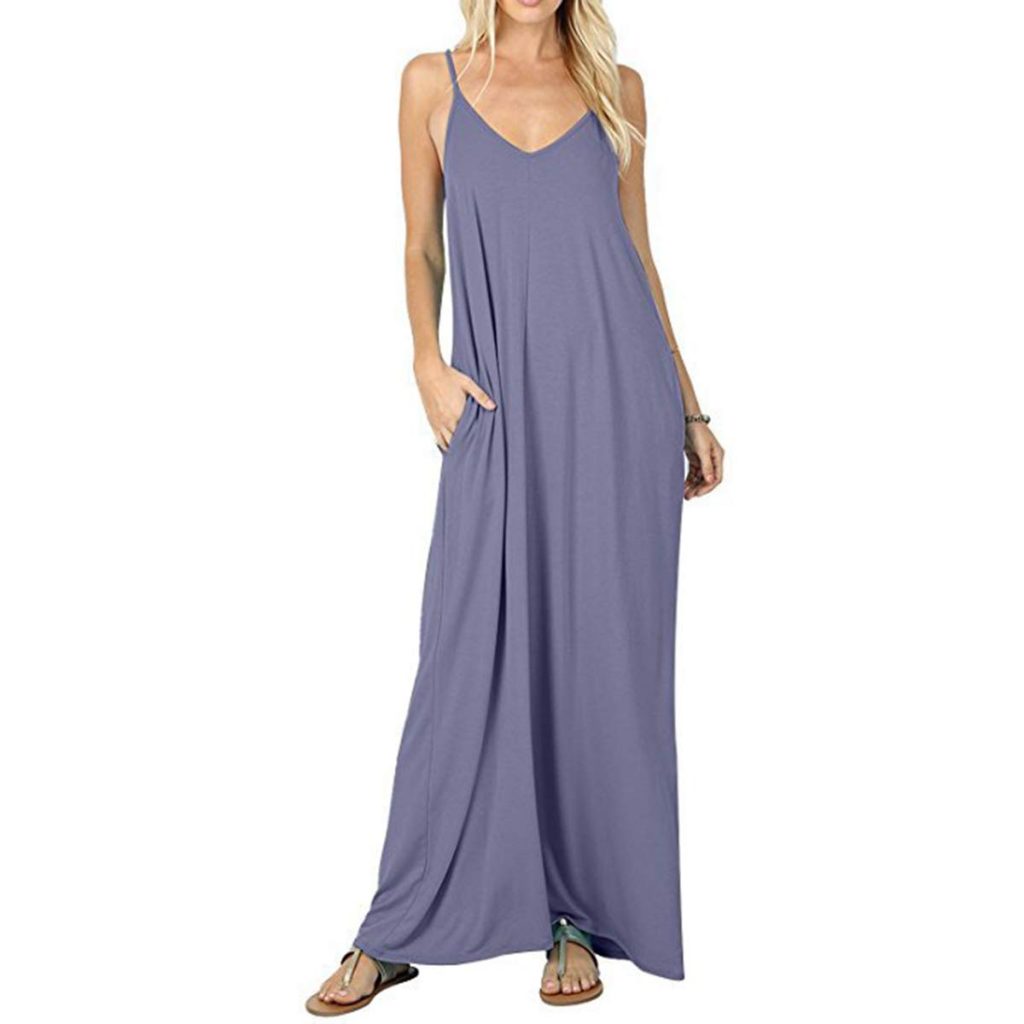 Tightly fit or body-hugging outfits are not recommended for summer, especially when you are in outdoors. Girls who do not wish to get sun baked by wearing something too short must give a try to long cotton dresses. Nothing can beat the comfort of these flowy and flouncy maxi dresses.
Shop the Look
---
Click the picture to buy
Cotton A-line Dress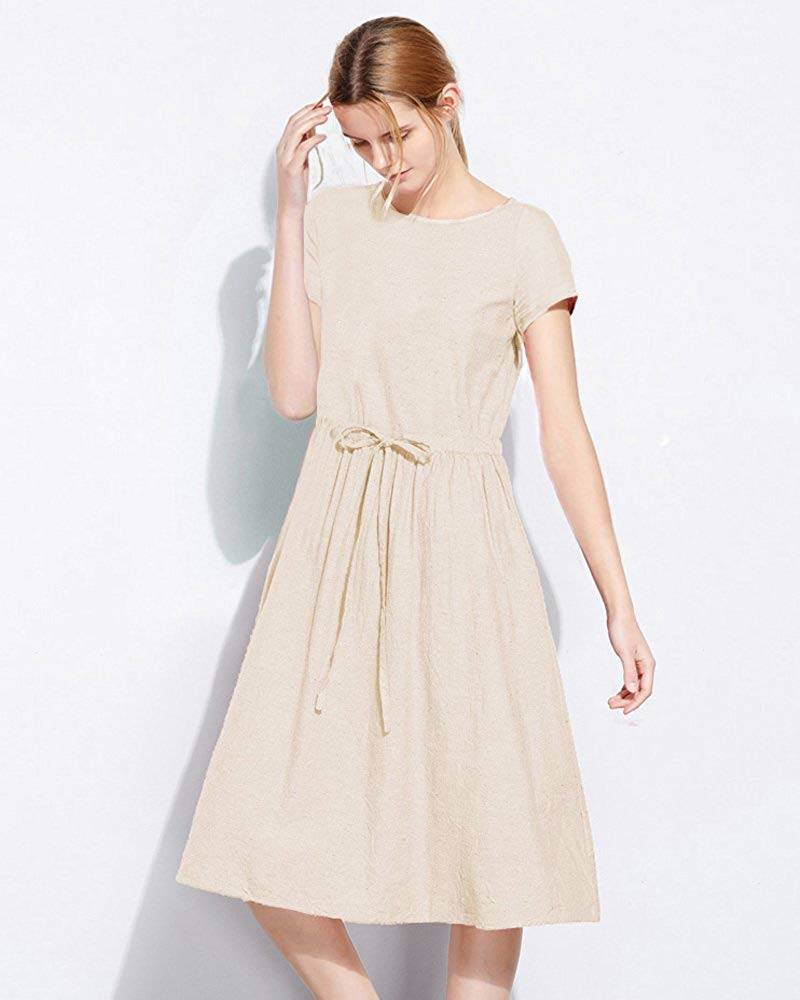 An A-line dress is never outdated, no matter what the season is. Summer too has a lot to offer. Just go for A-line cotton dresses (plain or printed)—cotton gives a fit and flare look to the whole outfit. Teenage girls who want to elevate their curves must give a try to this style.
Shop the Look
---
Click the picture to buy
Wrap up:
To avoid skin infections in summer, it is imperative to wear a fabric that absorbs body moisture resulted from sweating. The cool and dry body ensures no fungal breeding in the sweaty body parts. To make it all possible, make sure that your summer wardrobe is filled with some captivating and chic cotton summer dresses. Summer, here we come!