Owning basics is the key to casual wear
Dressing casual is definitely something we can't avoid, and even though we might need to dress casually most of the days, there are some when we just feel stuck. That happens when we have run out of ideas of how to style and combine our clothes, so the dressing can get a bit tedious.
That's why this article comes in handy if you're a teenager that has been struggling with your day-to-day clothes. I will show you many cute casual outfits you can easily recreate to feel like you have renewed your wardrobe, even if you're only adding one or two new garments.
That's because the secret to always having cute options for casual wear is to own cute basics and know how to style them. The classic essentials you should always have are:
– Blue jeans (at least two washes)
– Floral shirt (any timeless style you like)
– White and black t-shirt
– White sneakers
– Denim jacket
– Cute casual dress (whatever length you feel comfortable in)
– Black casual dress
Once you've made sure you own these items, pulling off a cute casual style will become easier because you'll be able to mix-and-match these basics in different ways and you'll learn that adding trendy items is what makes the difference.
Cute casual outfits for teenage girls
Now that we've talked about the basics, let's move on to how to style these basics in order to create cute casual outfits on a daily basis. The best thing is that these ideas have been compiled to show you how easy it is to dress casual, so there's no need to be a fashion expert to pull off a great casual style.
1. Floral shirt
Florals are a timeless print that can be worn for many different occasions, and casual wear is definitely of them. The best thing about these prints is that because of their popularity, you can find them in any style of top, so there's no excuse in not owning at least a pair of floral tops.
Another proof floral prints are that you can perfectly wear them in all seasons by choosing the right colors and fabrics.
For springtime, it's great to have some in pastel colors to add some sophistication to your cute casual outfit.
These are some nice top options perfect for springtime: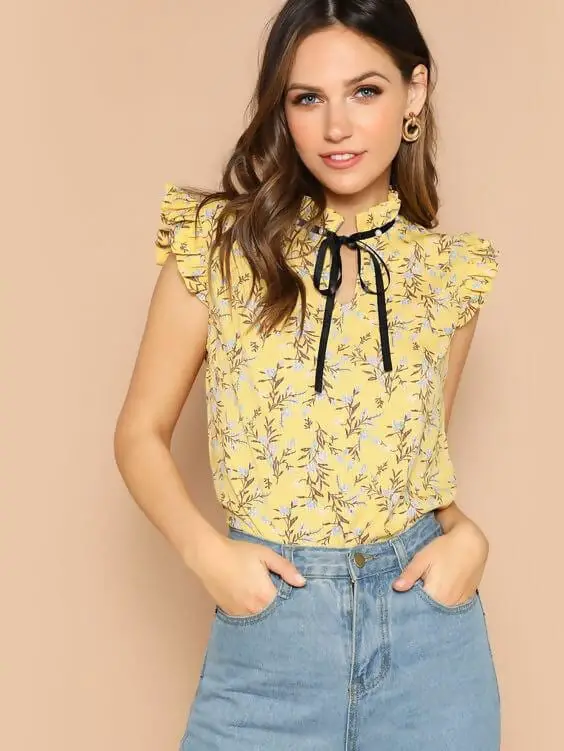 A nice color palette for summer is bright yellow, red or orange. They can make any regular outfit a head-turner kind-of outfit in the easiest way. Just pair your floral top with a denim skirt or jeans and you're ready to go.

Cute fall outfit can perfectly include florals as well. All you have to do is choose a dusty color palette in a long-sleeve shirt and you'll have a chic and casual look.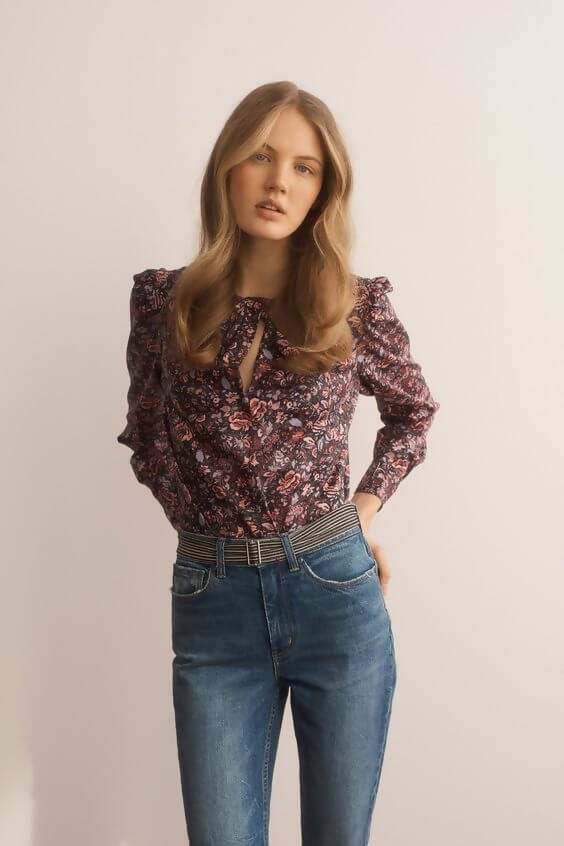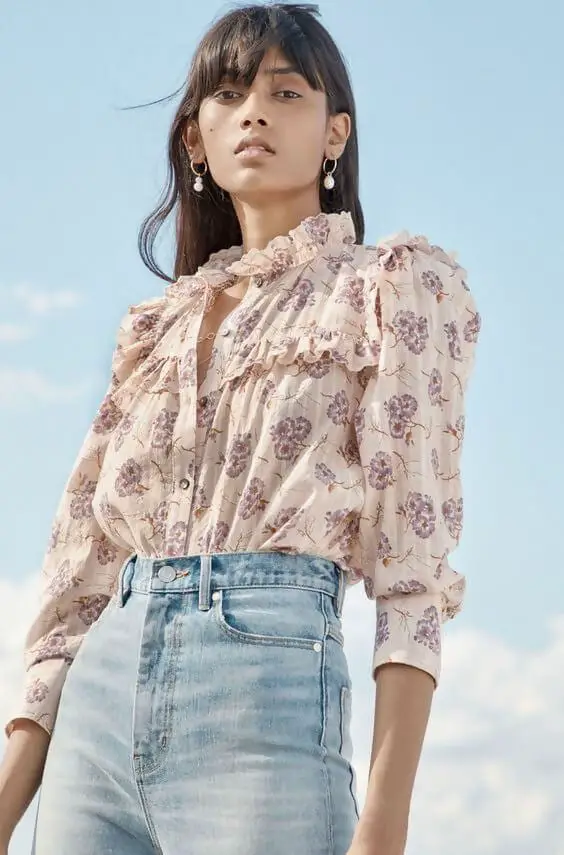 Lastly, for a winter look opt for dark colors such as black or burgundy: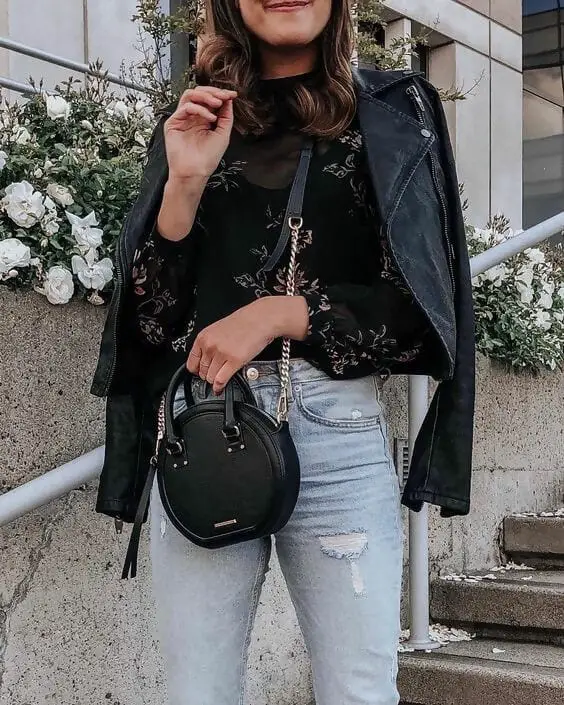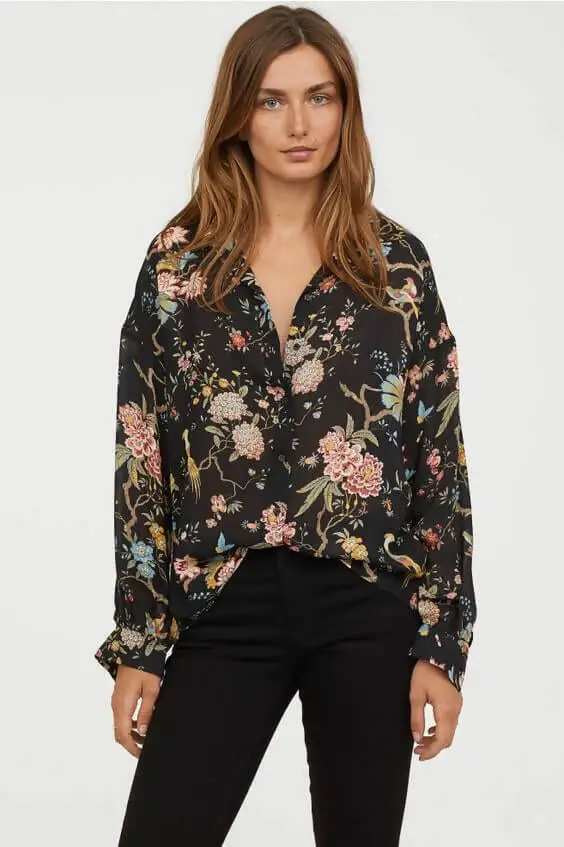 2. White t-shirt
Apart from jeans, a white t-shirt is one of the most versatile items you'll ever have. That's why I suggest having at least two in different shapes, like for example one crop top and another regular size t-shirt.
My favorite and simplest way of wearing a white t-shirt for cute casual outfits is by pairing it with my favorite blue jeans. Of course, this look is a no brainer, but the key is to accessorize stylishly.
For example, adding a bandana to your outfit will definitely make the difference: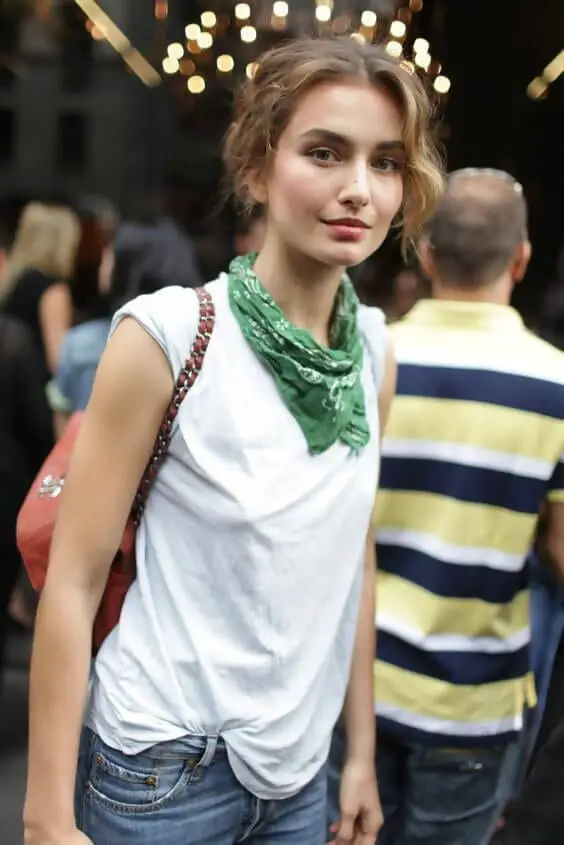 It's such a versatile item that you can wear it in any season, just layer it properly and you can perfectly showcase your white t-shirt outfit in fall: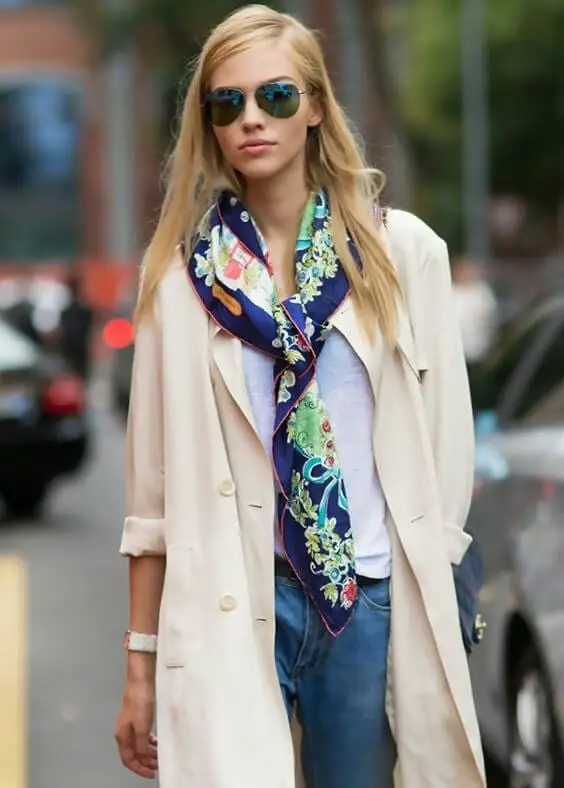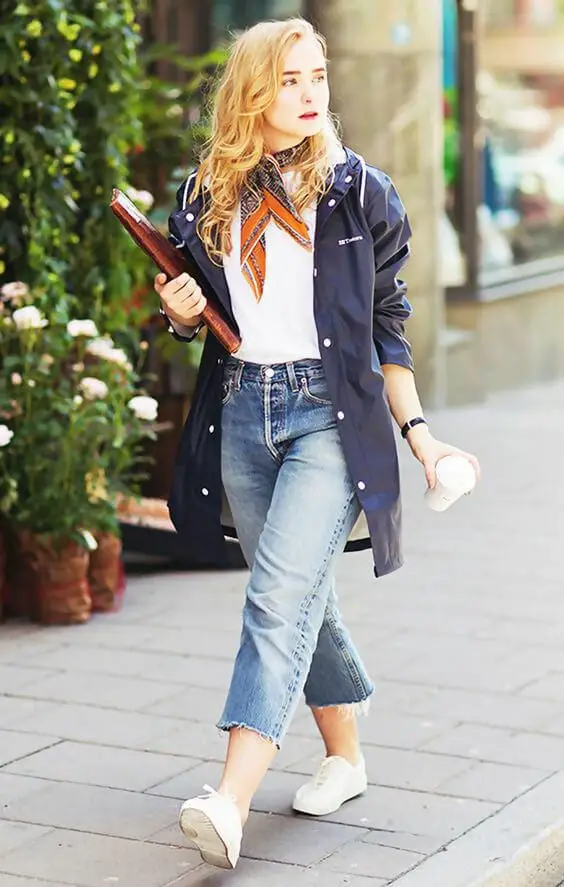 For a chic and cute casual outfit, try pairing your white t-shirt with a midi skirt. I can guarantee you'll be turning heads with this simple trick.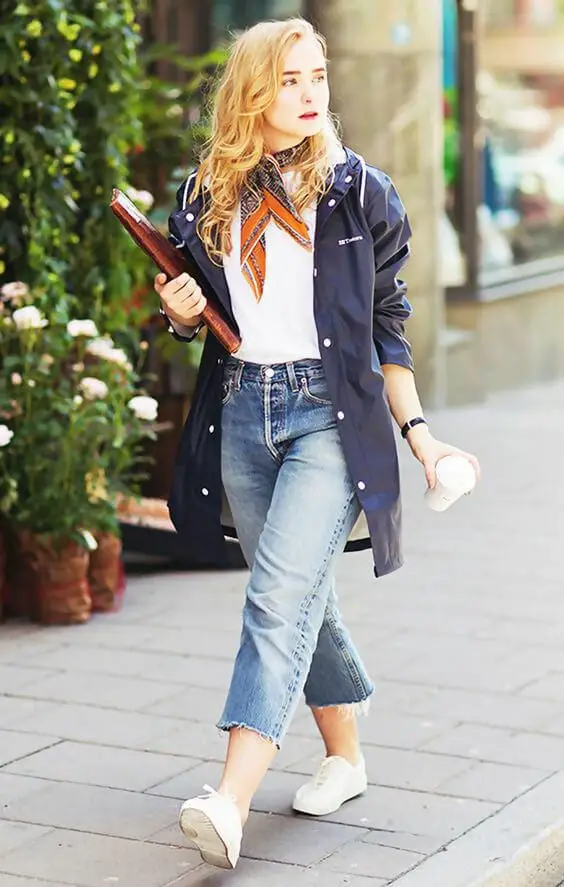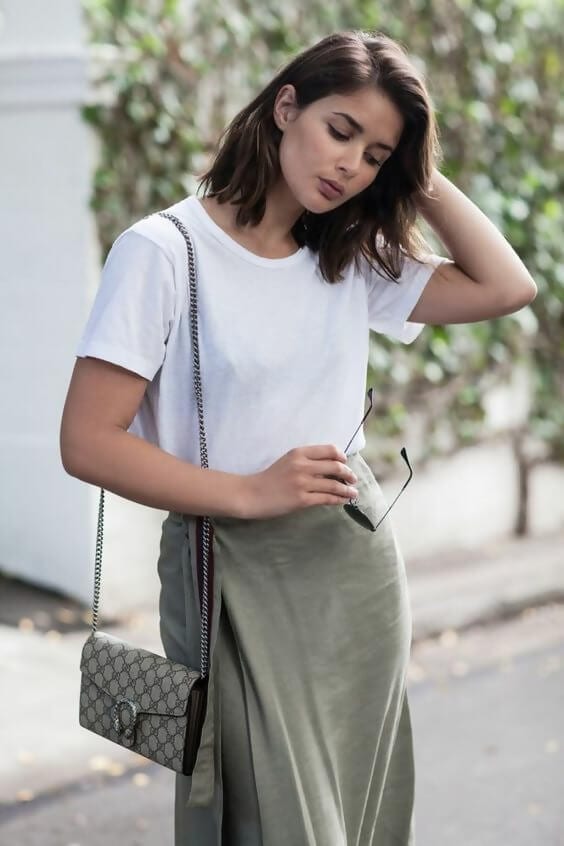 For another killer look, opt for a long or short dress over your t-shirt: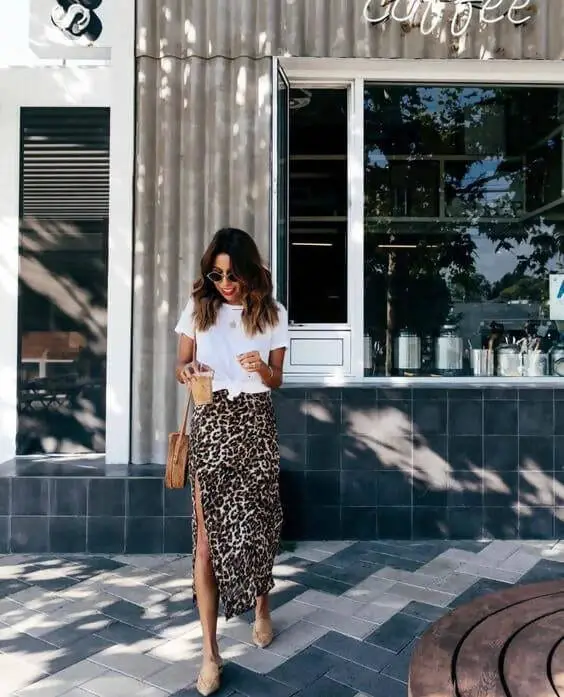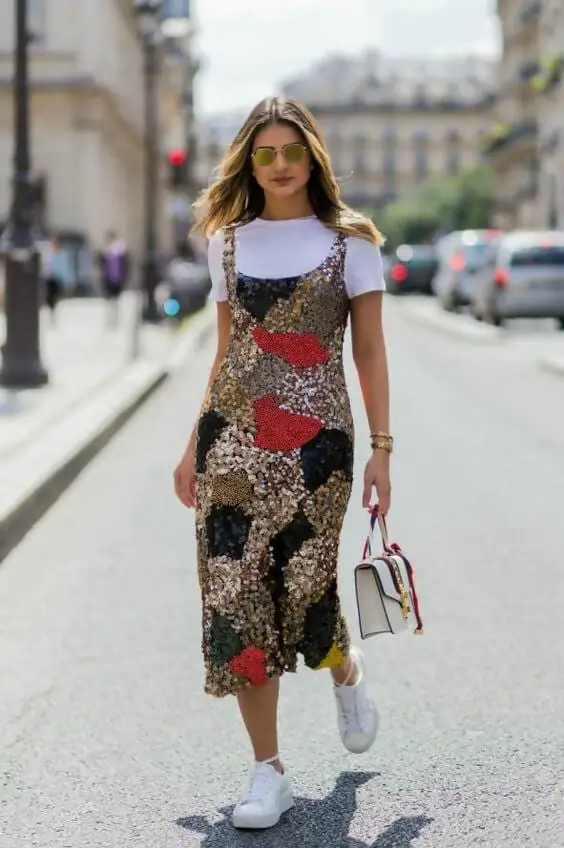 Wearing an oversized white t-shirt is another great way to spice up your cute casual outfits: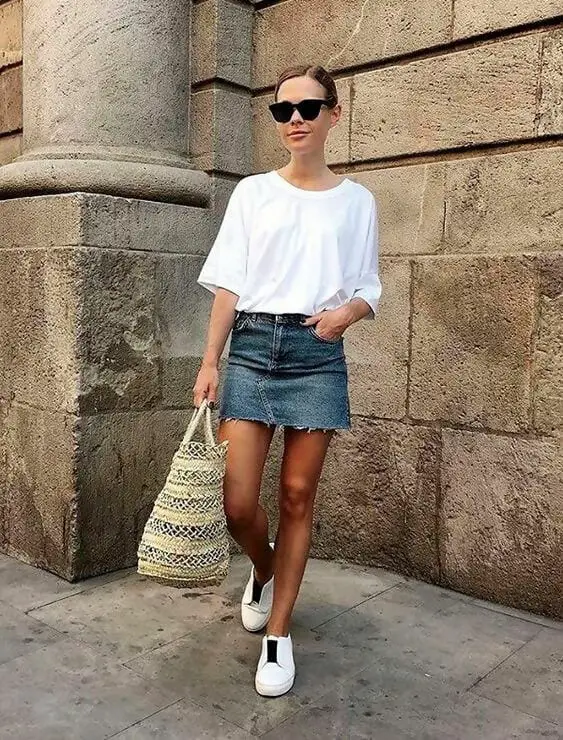 Adding a chic handbag to your white t-shirt outfit will also bump up your casual look. As you can see, this girl wears nothing but a simple white t-shirt tucked inside her mom jeans, basic white sneakers and a cute expensive-looking handbag which makes her outfit much more special.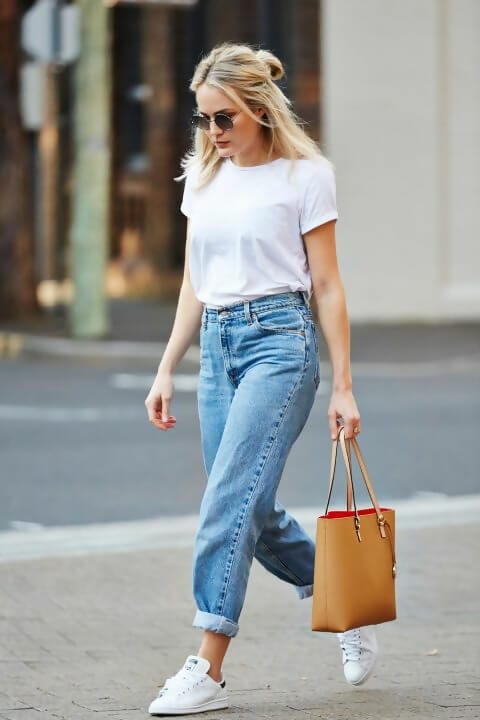 Or wear a cute pair of shoes such as these high heel suede boots: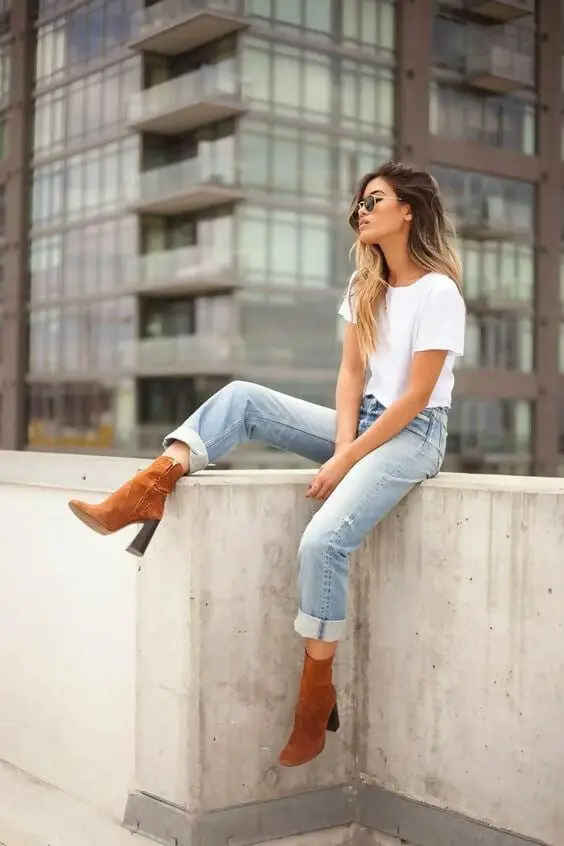 3. Cute casual dresses
Owning some casual dresses will make the difference between a style that looks the same every day and a style that varies in the chicest possible way. Regardless of your personal taste, whether you're more like a hipster soul or a romantic one, a dress will always come in handy when you need to bump up your every-day casualwear.
Here are some cute casual dresses for teens that can help you have an idea of how cool and classy a dress can make you look no matter your personal style.
For a sweet and romantic look, opt for flare, flowy or pleated dresses. Add a chic handbag and sunglasses or headband to give your outfit the ultimate touch.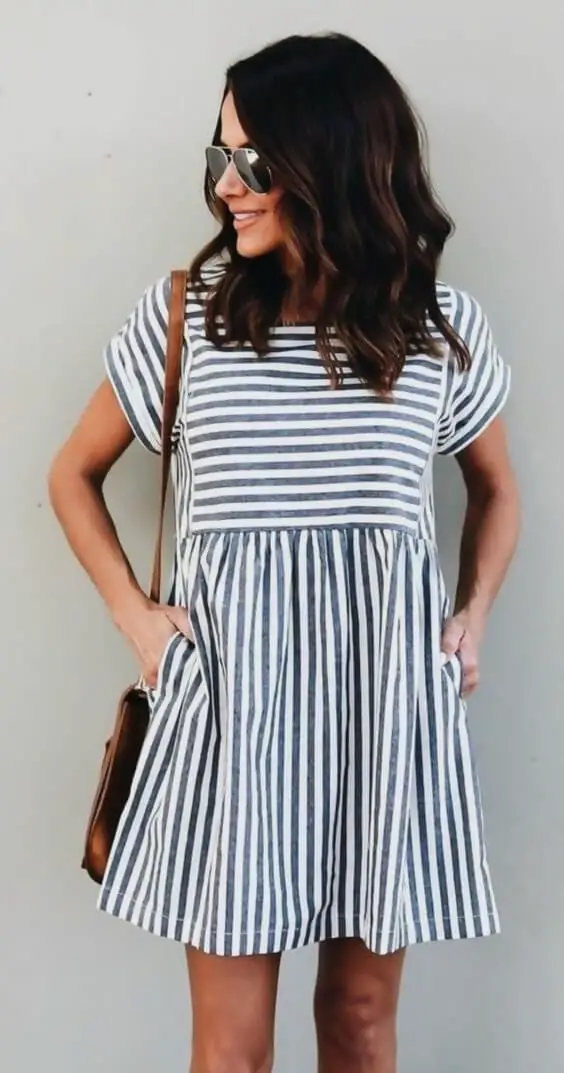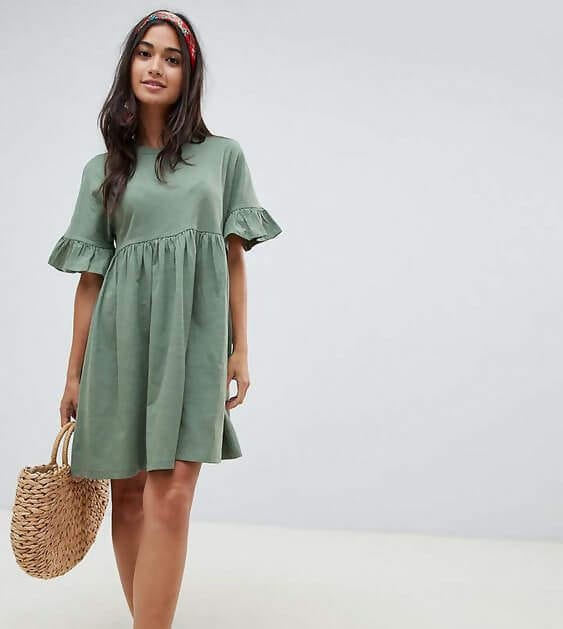 Another cute teen outfit idea when it comes to dresses is to wear a maxi dress with white sneakers. It'll give you a sporty chic look which is perfect for those summer days.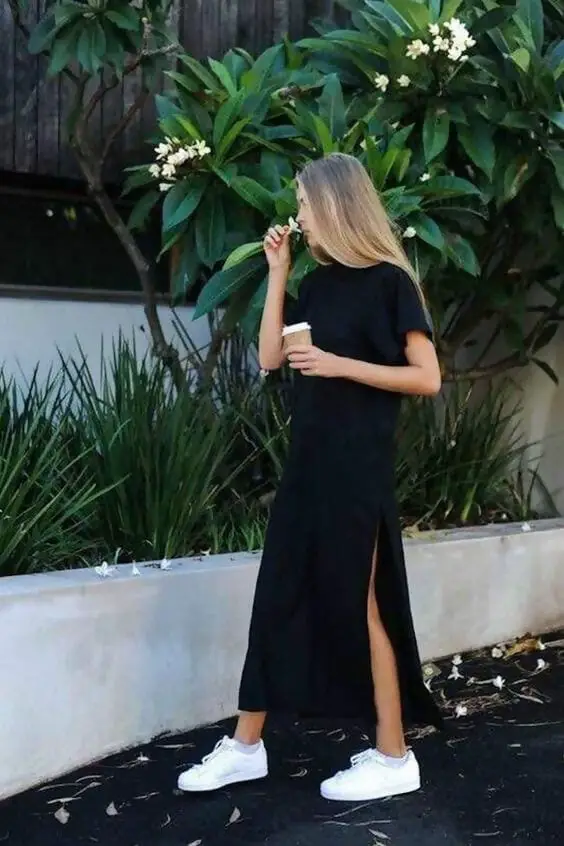 A chambray dress is another of my favorite items to wear for a casual look. You can wear any type of shoes you like because chambray is like your jeans or your white t-shirt: it looks great with absolutely anything.
It's also a chic option to create casual weekend outfits: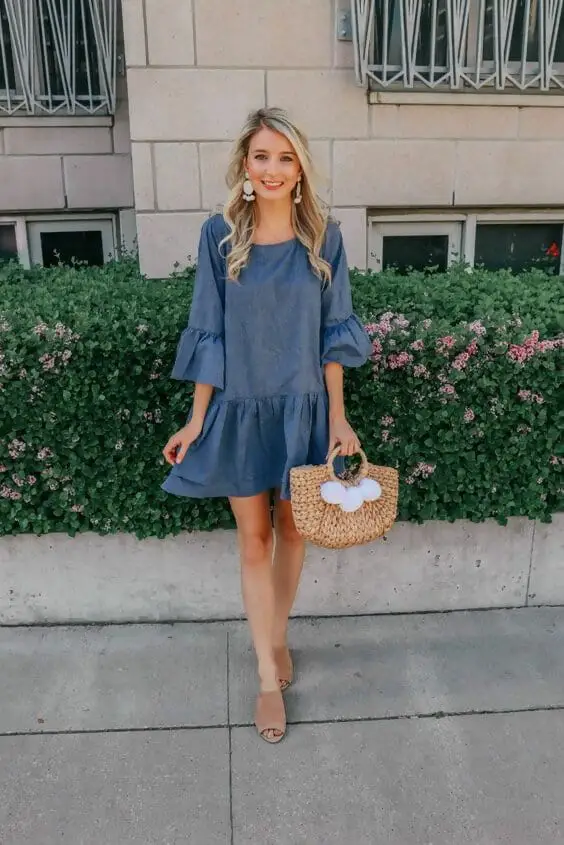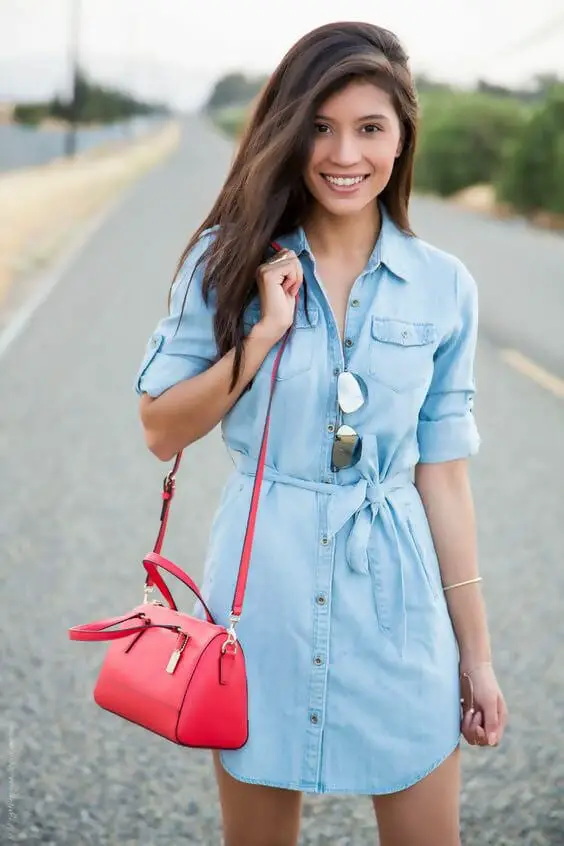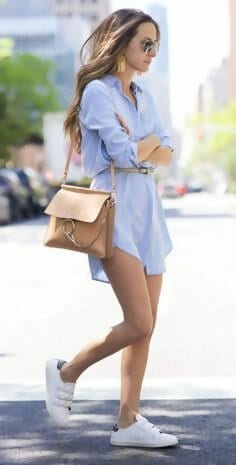 4. Denim jacket
Denim is the epitome of casual wear, and that's why you should not only own a couple of jeans, but also a denim jacket. This is the perfect item for those windy days in summer or a chic complement for spring and fall.
You can wear your denim jacket with absolutely anything. You can dress down a cocktail pleated skirt with a t-shirt under your jacket. That's the magic of denim!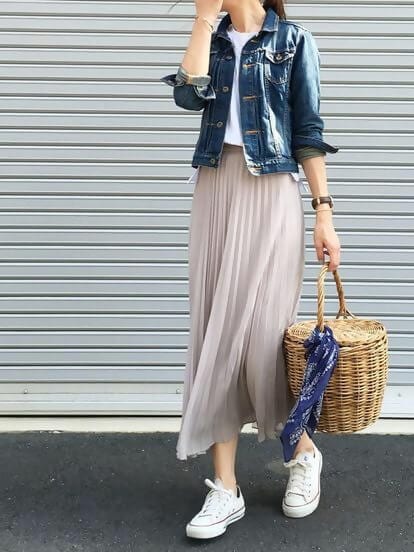 Or wear it as a statement piece in all-black or all-white outfits: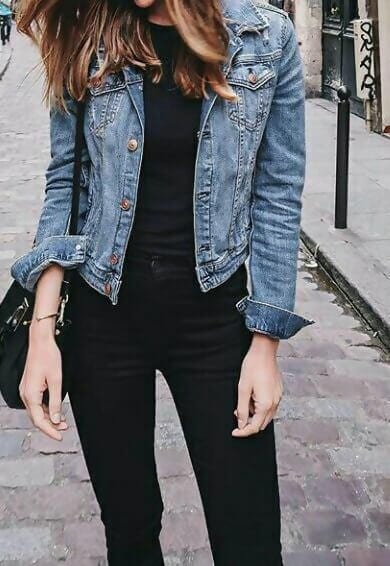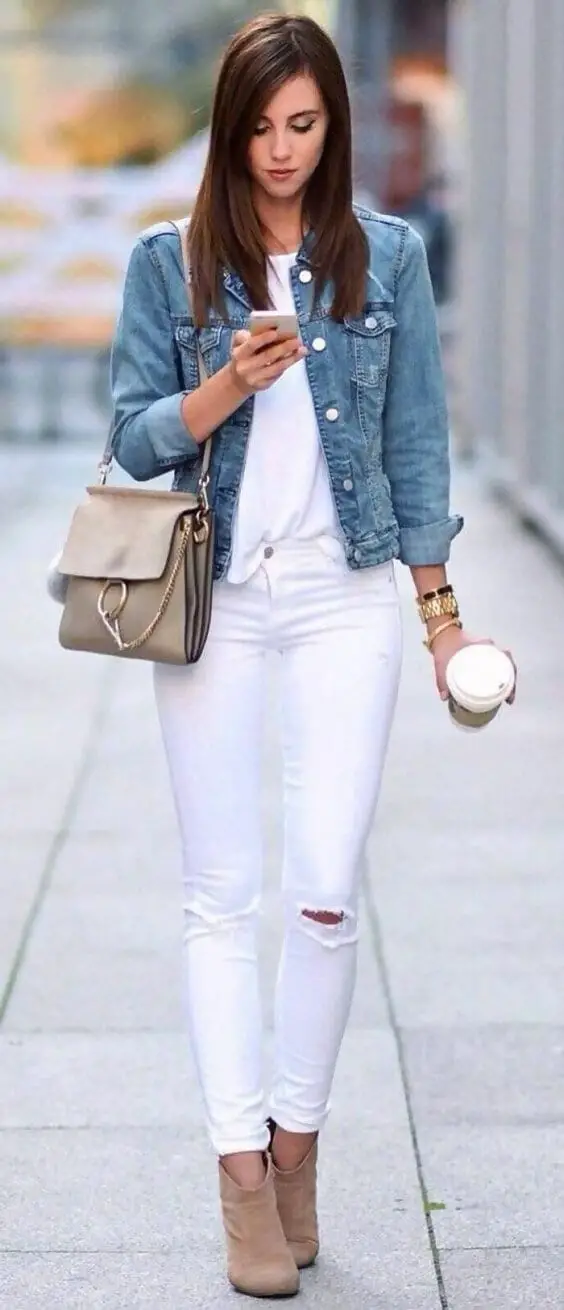 You can also match your jeans' wash with your jacket's for a cool and cute casual outfit: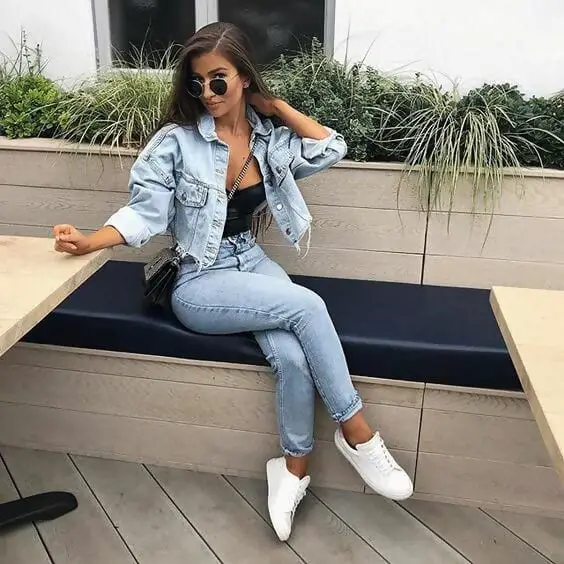 I can go on and on about the endless ways of styling a denim jacket for cute casualwear outfits: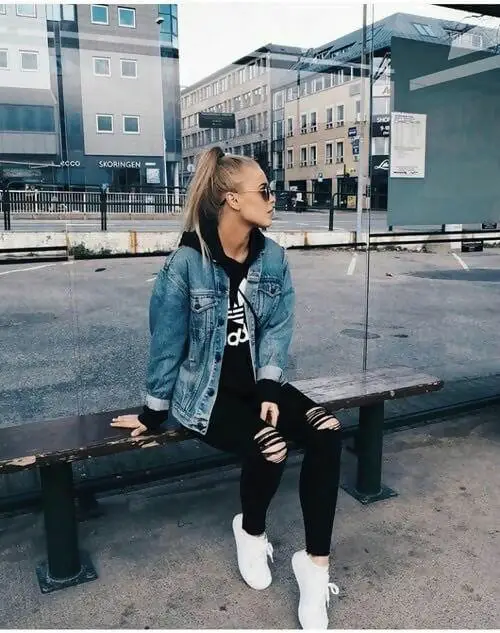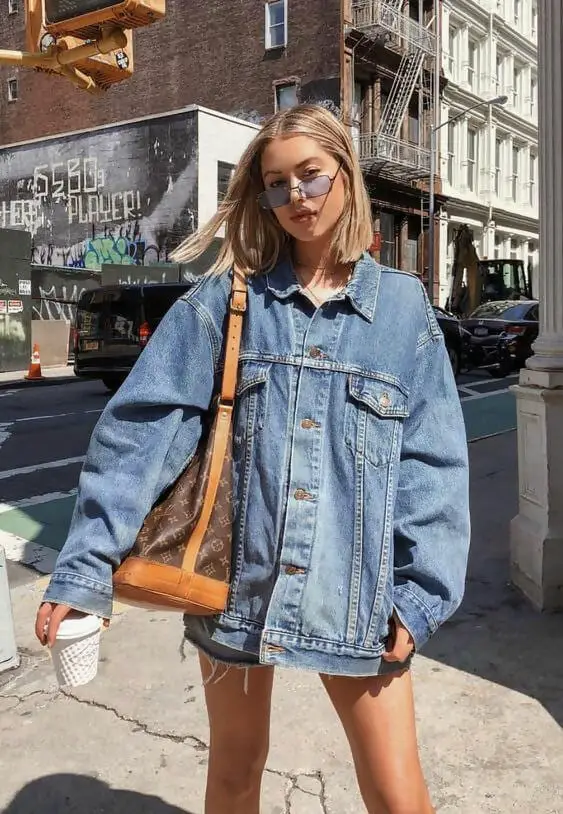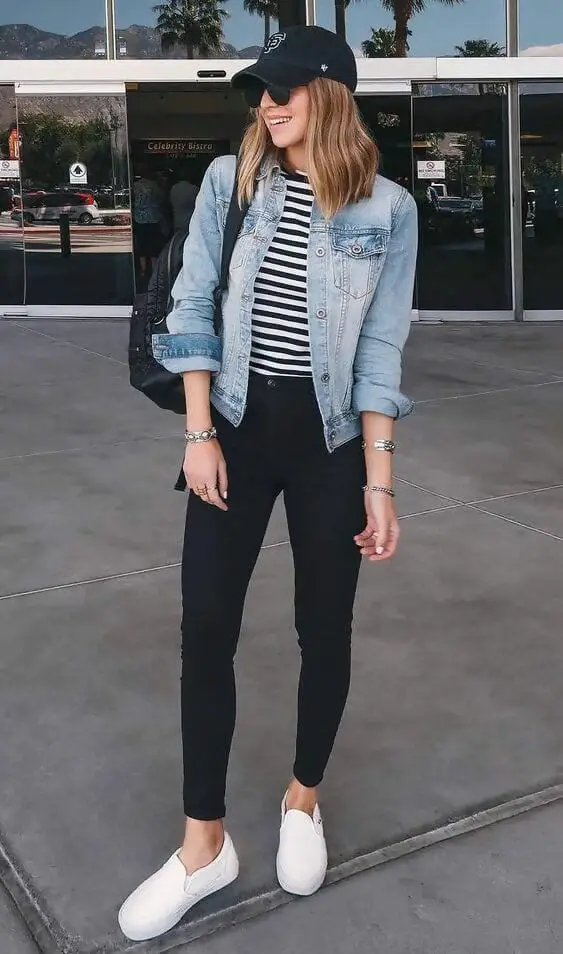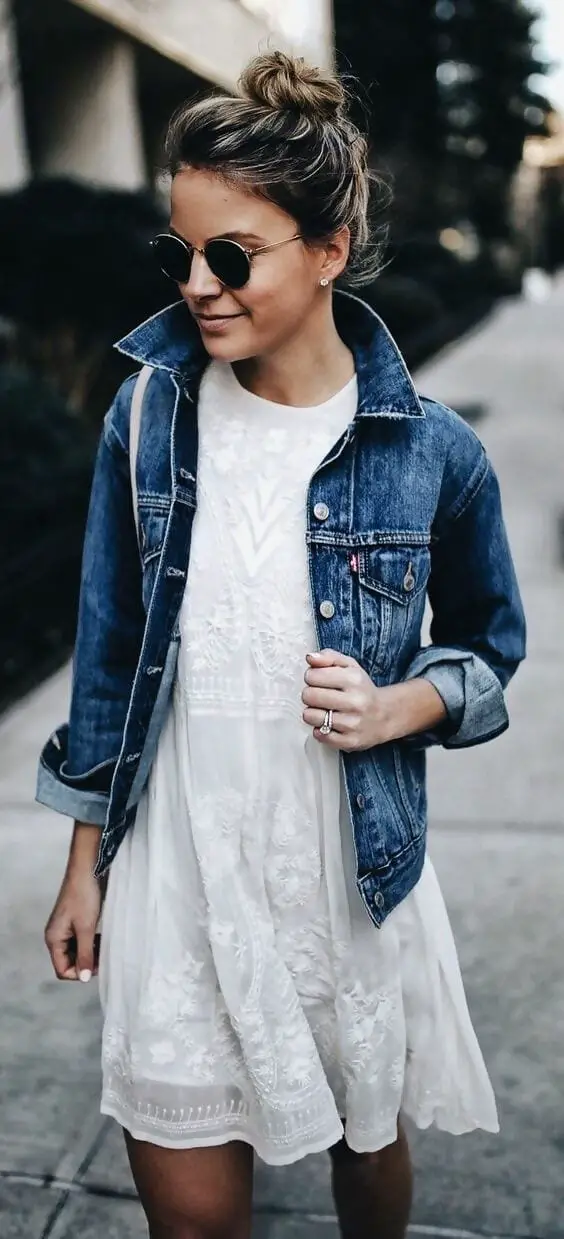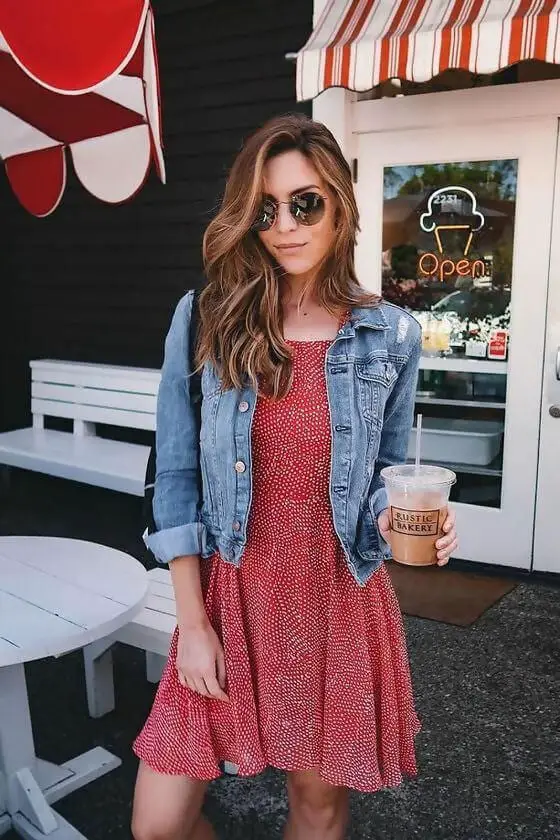 Lastly, let's not forget there are many other cool denim jacket styles that will help you create cute casual outfits like this jacket with pearl embellishments: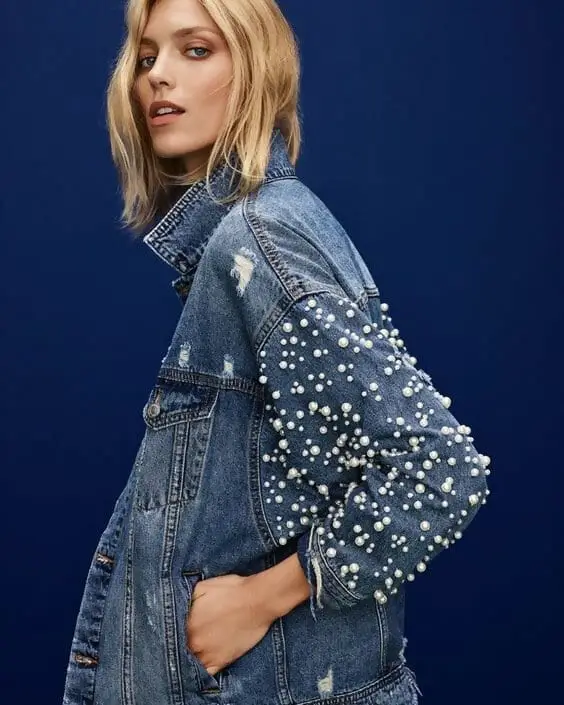 5. White sneakers
As I've mentioned in previous articles, a pair of white sneakers is a must-have item that will always save your fashion problems. What makes them so special is that you can wear them with anything and can also dress down any elegant attire, just like a denim jacket.
A cute casual dress looks perfect with white sneakers: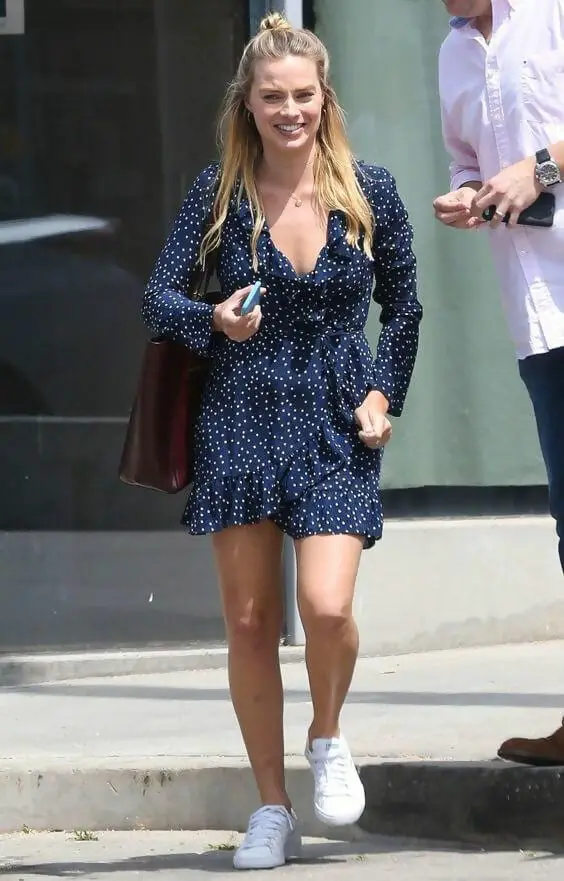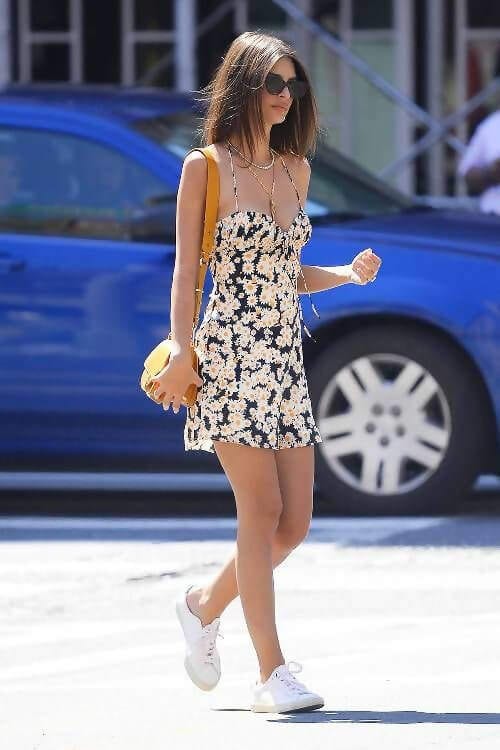 But, literally, any type of clothes can look great with these shoes: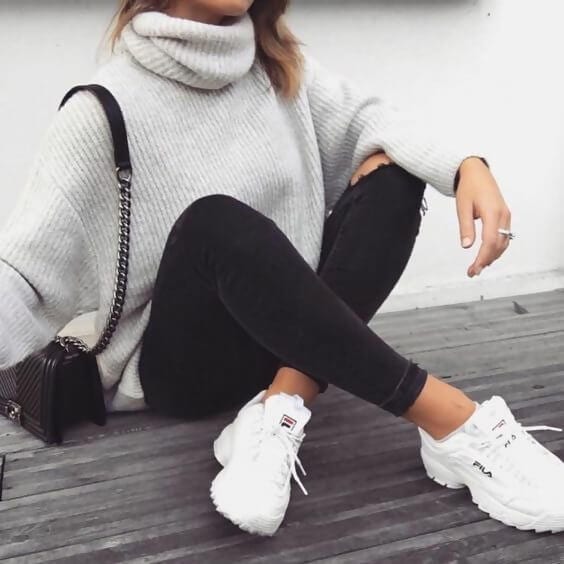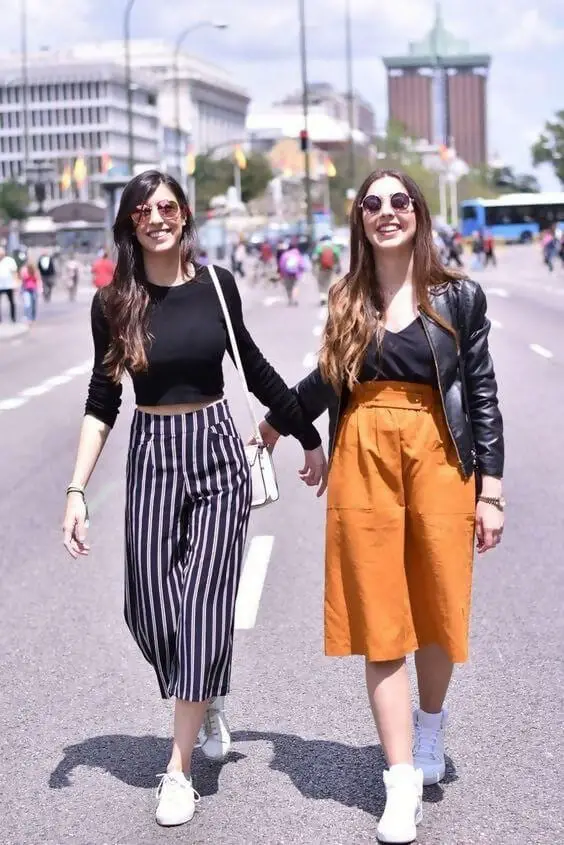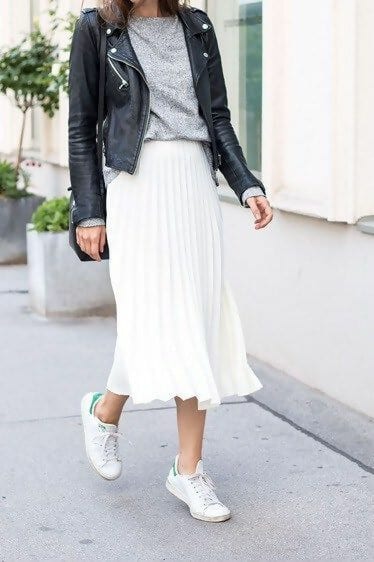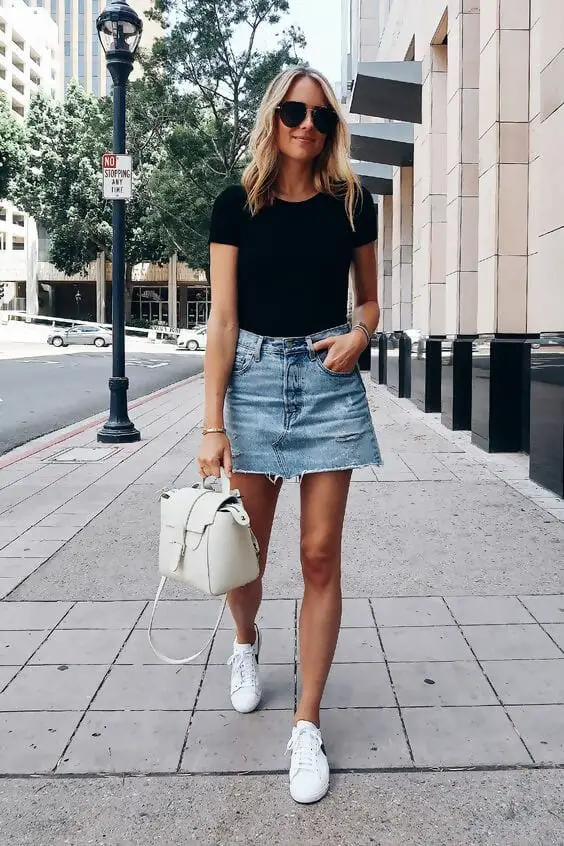 Wrap up:
Mastering the casualwear game is all about how you style your basics. In these cute casual outfits I've shown you, the basics can serve as canvas or as statement pieces, and that's precisely their magic.
If you have become tired of wearing the same outfits, again and again, this guide can help you see different ways of wearing the same garment while creating different and stylish looks.