The fashion industry has dictated that skinny girls are the happiest, prettiest and chicest of all, making millions of girls strive for that beautiful slim figure.
But the truth is that there are many skinny girls that feel self-conscious about their body and know for a fact that being slim has its cons, especially when they want to show off some curves.
That's why trying to find the perfect clothes for skinny girls may not be the easiest task out there and, contrary to what fashion magazines tell us, not everything is meant to be worn by skinny girls.
If you have a very slim figure and are struggling to find the right clothes for your body type, this article can help you understand very easily your must-have items and the ones you should stay away from while giving you some skinny girl outfit ideas you can perfectly recreate.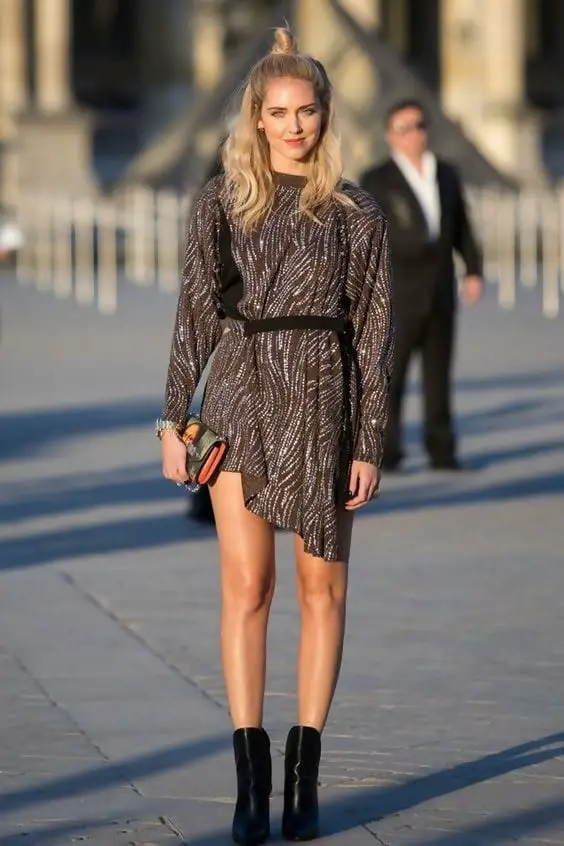 Skinny girls fashion
You may have already seen or read articles on "what to wear if you're a pear shaped body" or "clothes to avoid for a rectangle shaped body". Skinny girls deserve the same body analysis because not every girl wants to look ultra-slim, and dressing according to their body will always boost their confidence, just like everyone else.
I will guide you through the Do's and the Don'ts of skinny girls fashion while giving you some styling techniques that will help you enhance your curves and make the most of your slim figure.
Clothes for skinny girls: The must-haves
1. Big Prints
Owning a couple of big prints, either on your bottoms or tops, will help you look fuller. It's a great visual technique you can easily apply to your every-day wear.
My favorite kinds of prints for skinny girls fashion are:
Florals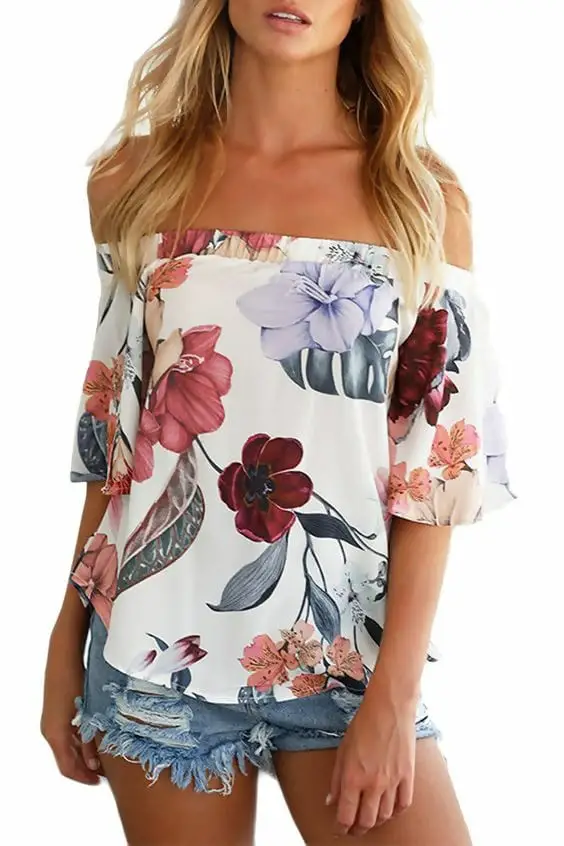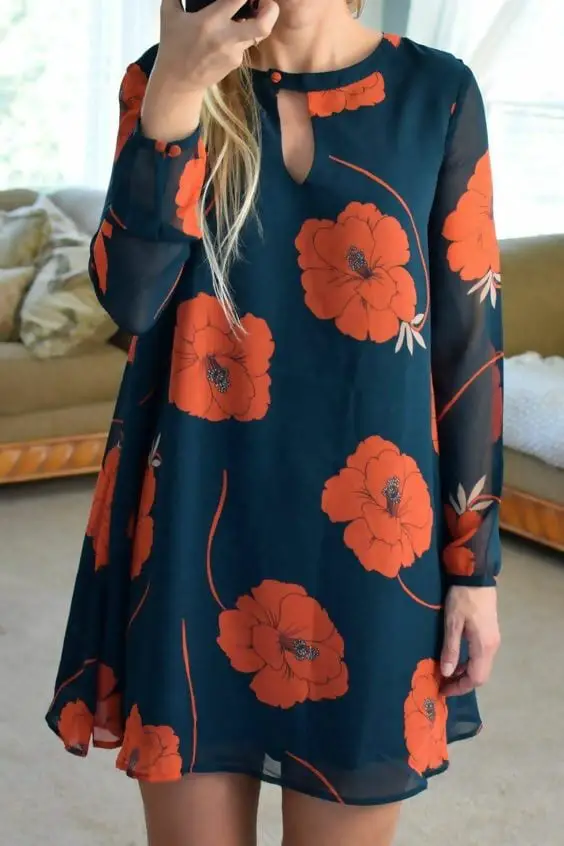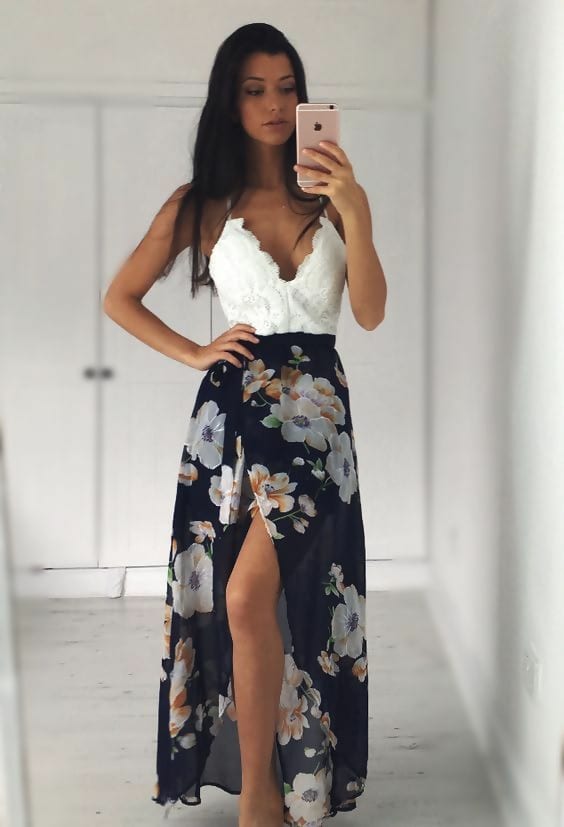 You can also wear prints that have a lot of spacing between each motif. This will help you look fuller because of the empty spaces, which is the perfect effect for any slim figure.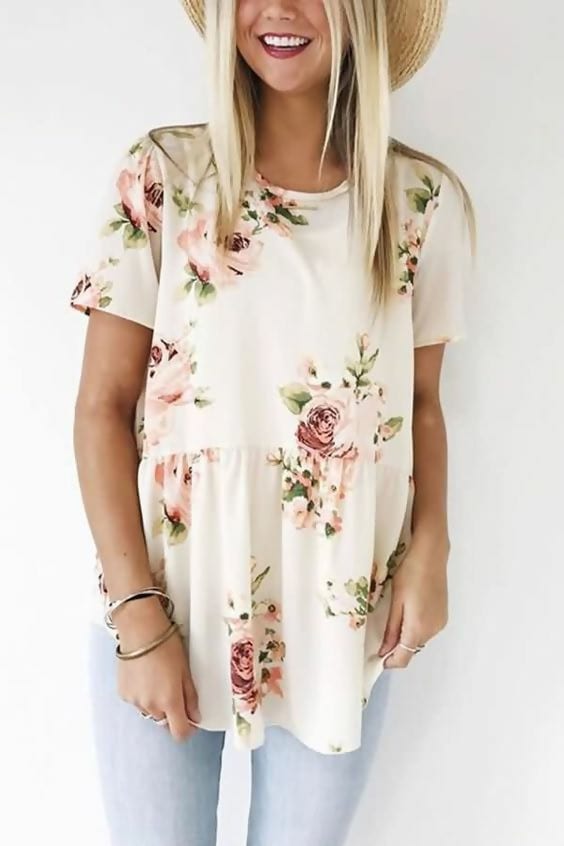 Tropical
Tropical leaves are a great option for a big and bold print. Plus, they're very feminine and chic, giving the ultimate boost to any skinny girl's outfit.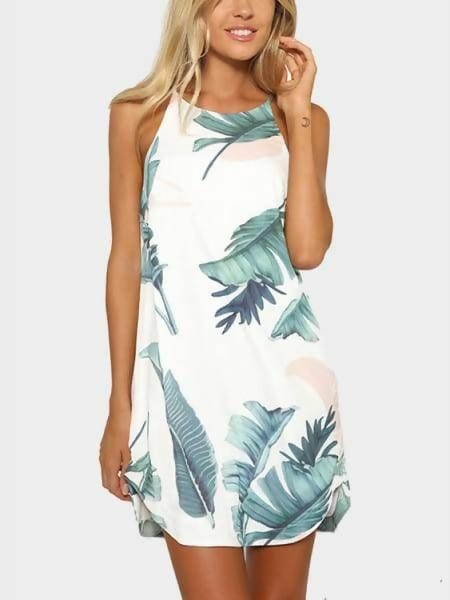 Insects
For a hipster look, opt for big and bold insect prints. They look absolutely cool!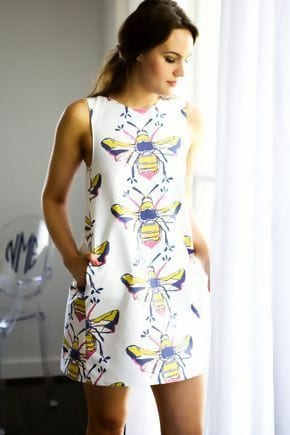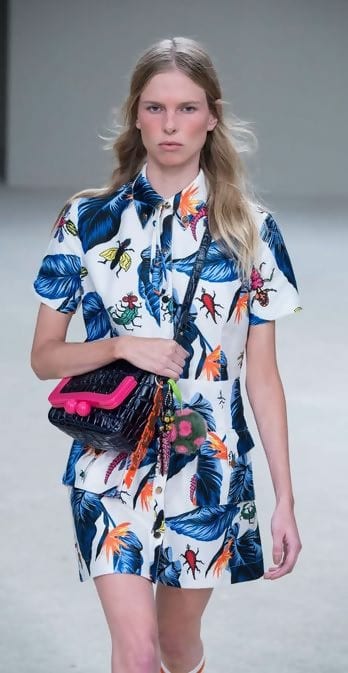 Animal Prints
Who doesn't love animal prints? To keep a visual effect of a fuller body, try wearing big animal prints or prints that have a lot of spacing such as these: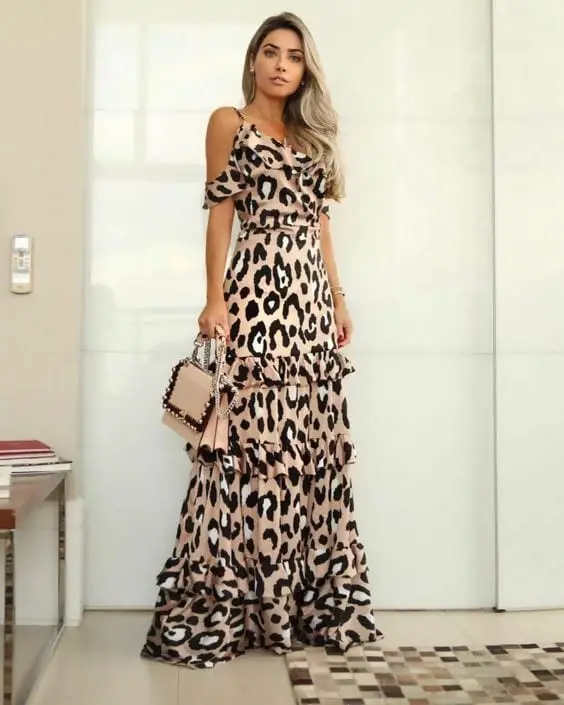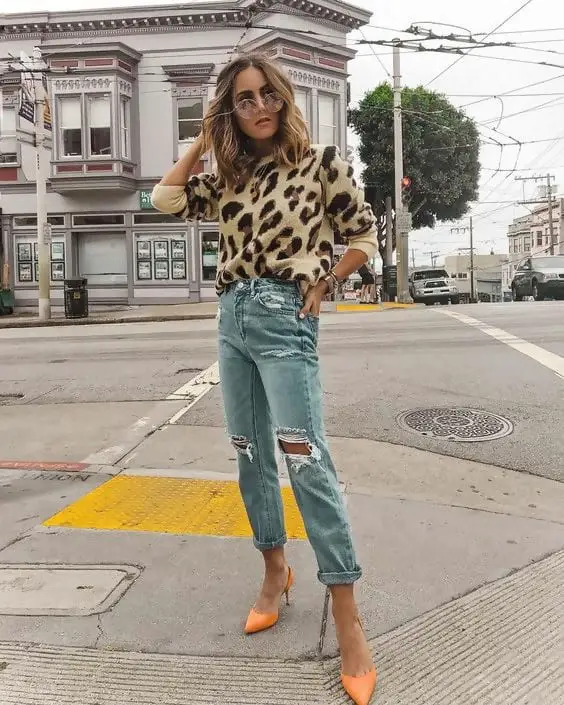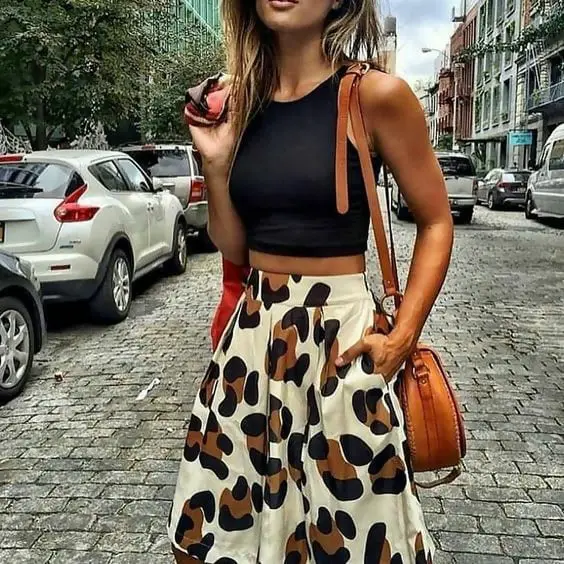 Shop The Look
---
click the picture to buy
2. Vertical stripes
We all know one of the most popular slimming fashion tip is to wear horizontal stripes. So, when it comes to simulating a fuller body, doing the contrary is exactly what you should do.
Vertical stripes are perfect for skinny girls' fashion, and owning a couple of garments with them are an absolute must.
The best way to rock clothes for skinny girls with vertical stripes are:
By wearing a dress
A striped dress is perfect for either a formal or casual occasion.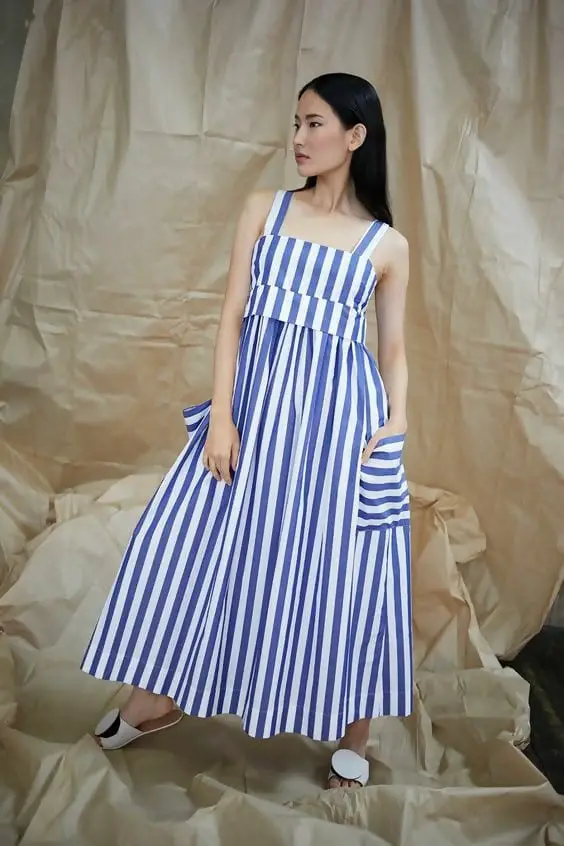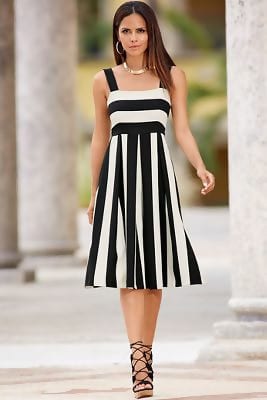 Rompers for skinny girls
If rompers are your thing, wearing a vertical striped one such as the ones below is a pro tip for skinny girls' clothing. PLUS, you get the chance to show off your slim legs in the chicest way possible.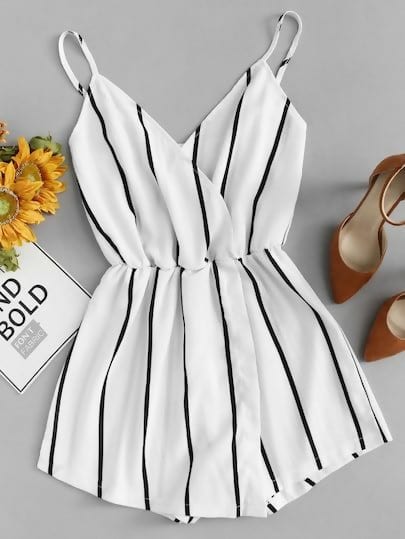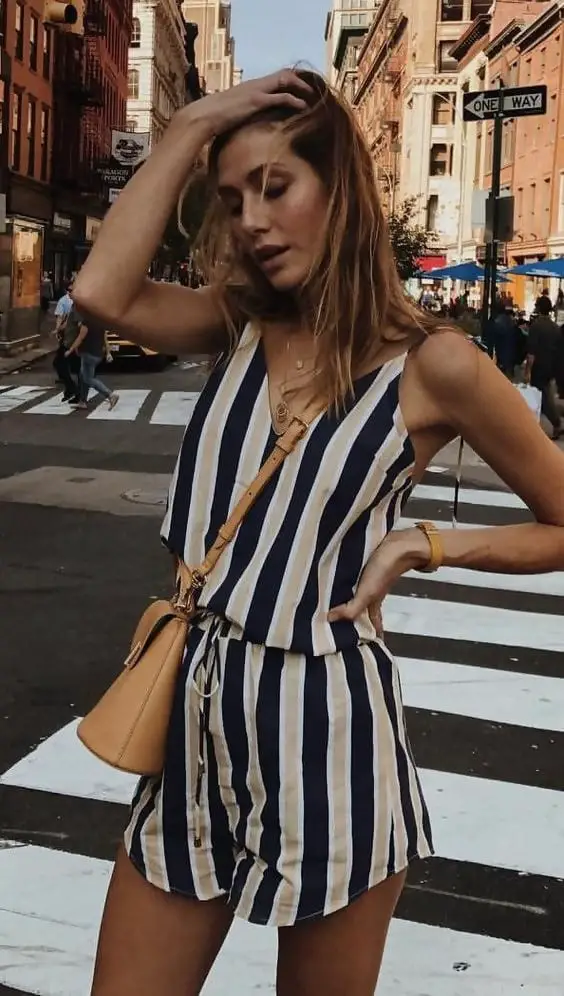 Horizontal striped tops and bottoms
An alternative for rompers or dresses is either a vertical striped top or a bottom. Both look great on any skinny girl, all there is to do is pair it with a solid complement or, if you're feeling bold, another horizontal or vertical striped piece.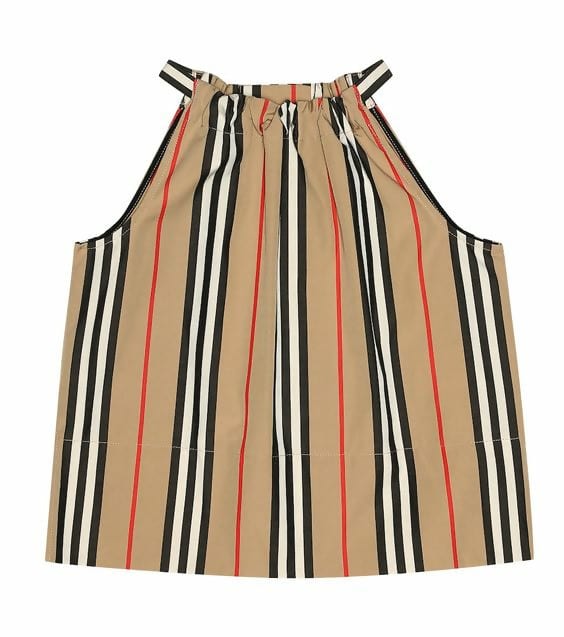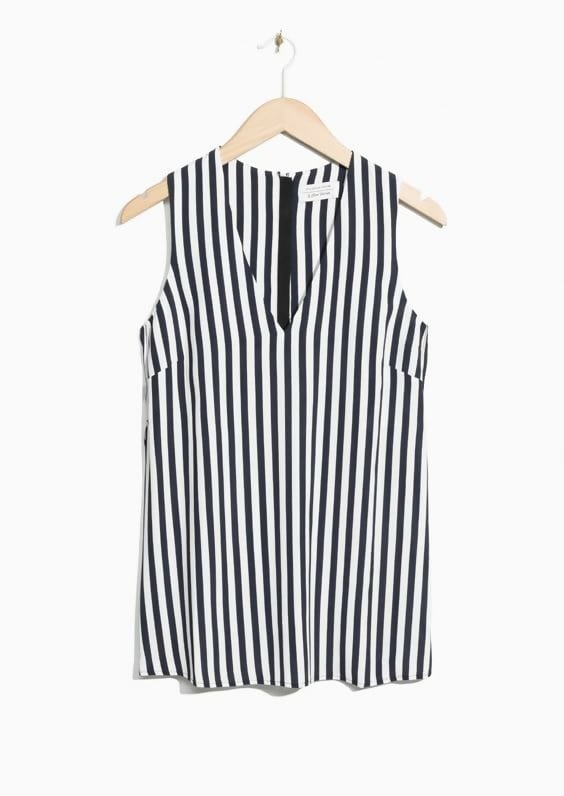 Palazzo pants will make your silhouette look less skinny while giving you a sophisticated look: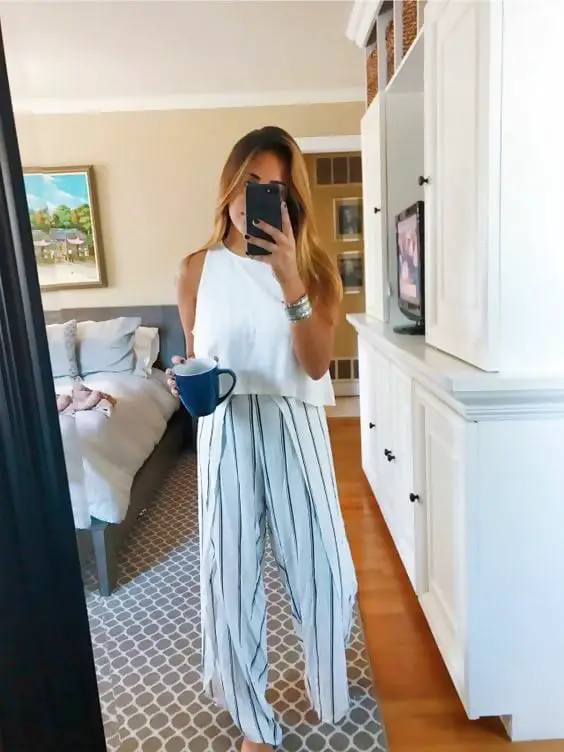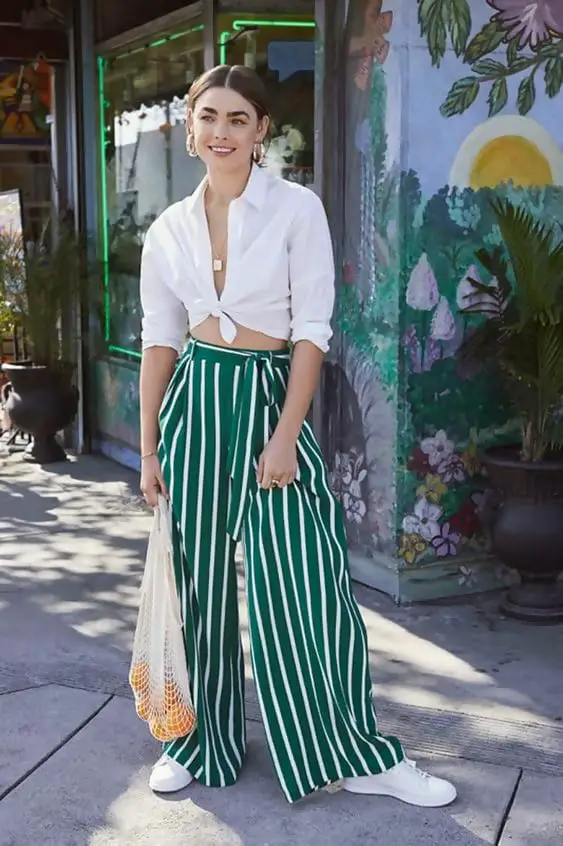 And why not a beautiful and colorful striped maxi skirt? This is a key item skinny girls shouldn't miss in their wardrobe.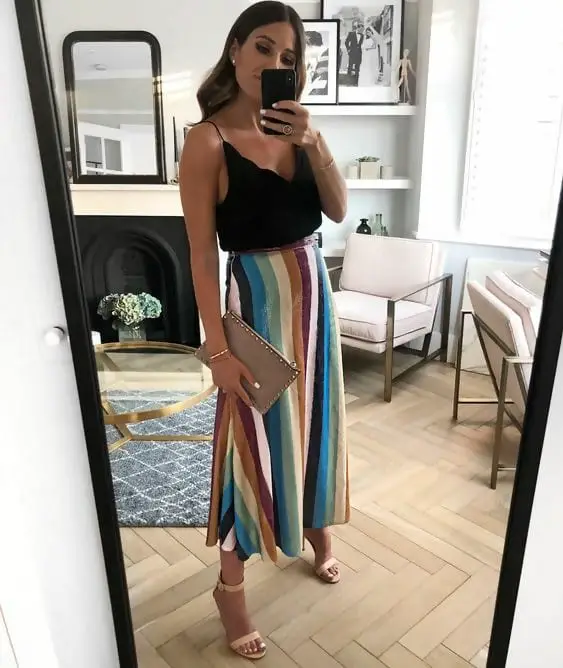 Shop The Look
---
click the picture to buy
3. White
White should be a skinny girl's favorite color because it has a widening effect that will make your slim figure look at least one size bigger.
If you're looking for an effortless skinny girl outfit, a white button-down shirt will be your go-to top. Tuck it inside your favorite pair of skinny jeans to show off your small waist: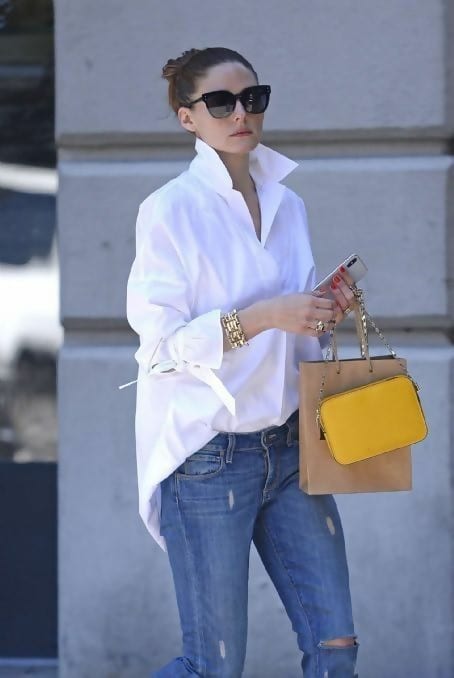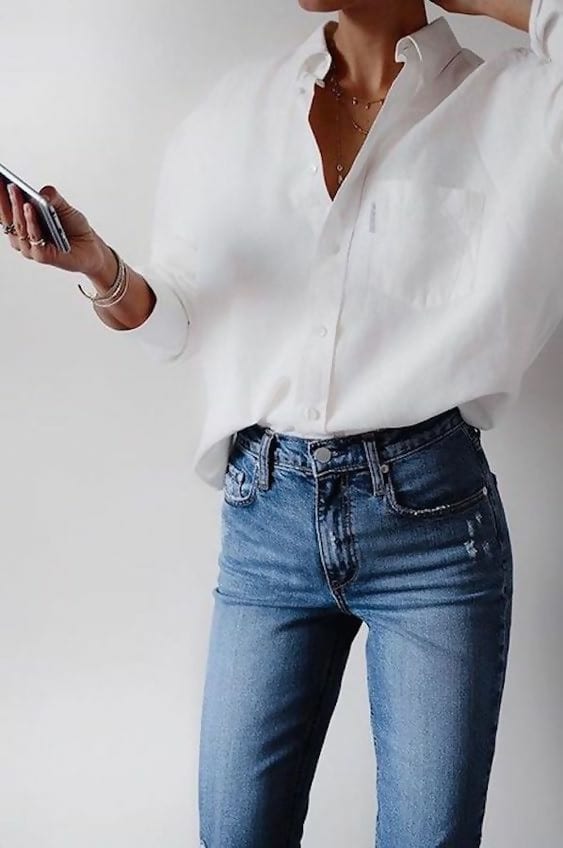 The best thing about a white button-down is the versatility it offers you: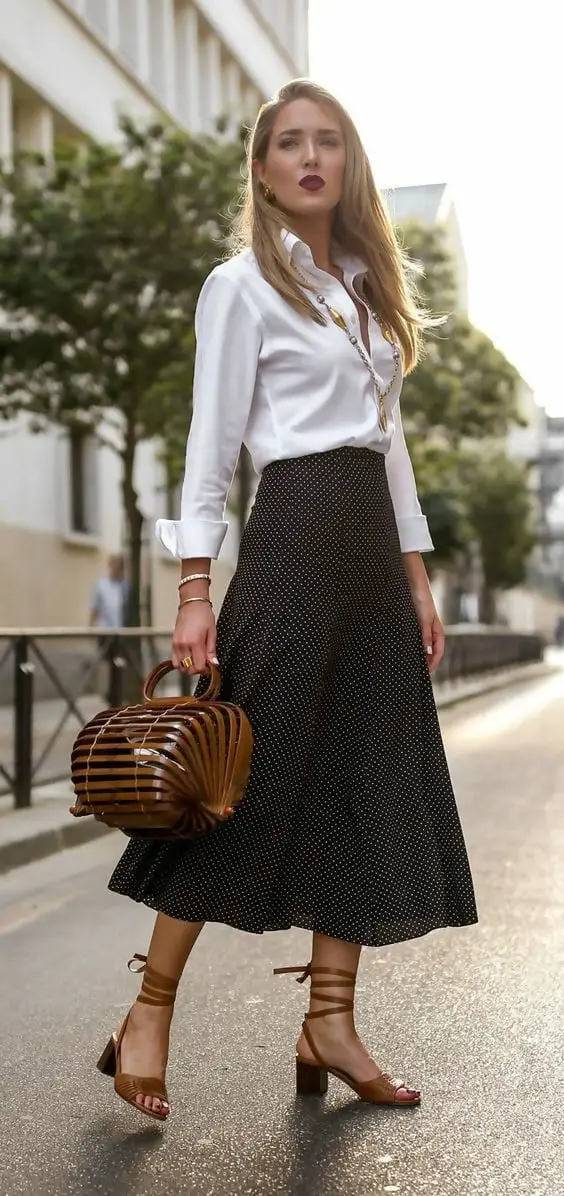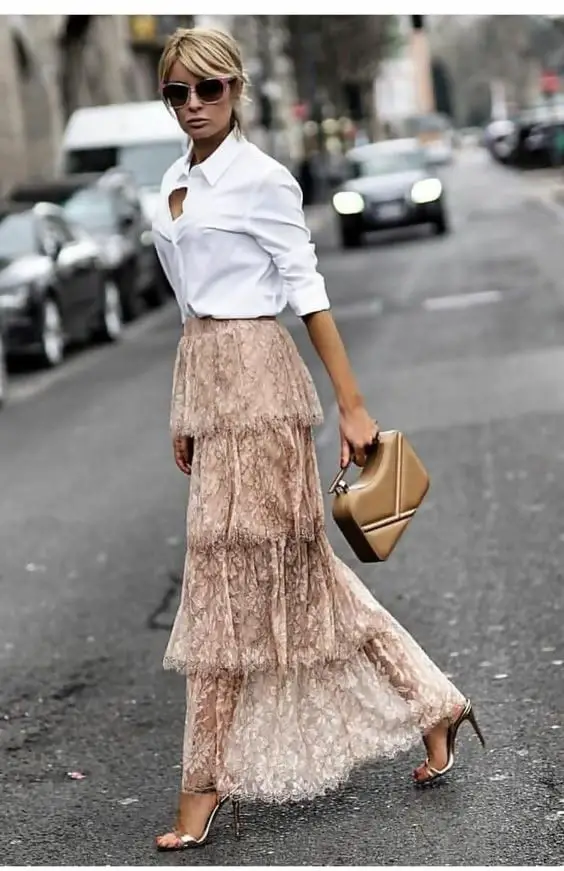 All-white ensemble
Skinny girls can pull out an immaculate all-white outfit with the benefit of looking two sizes bigger. Get the best of this color, which flatters any color skin, with an all-white ensemble: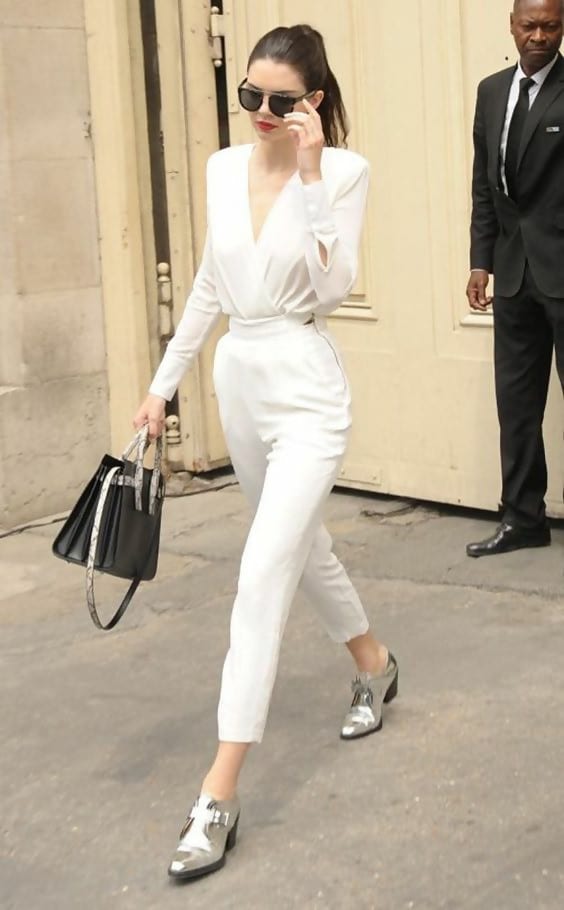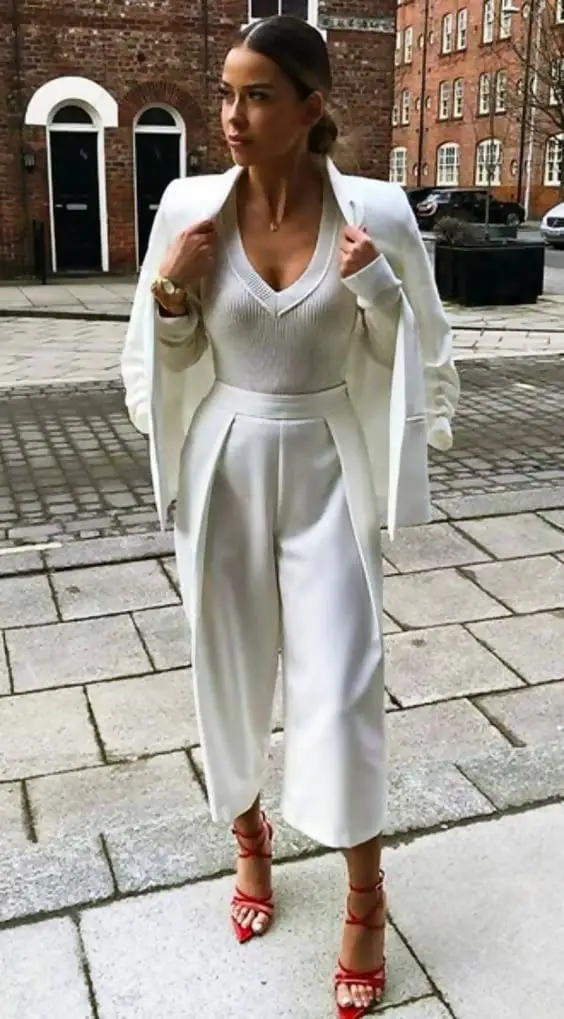 A crop top is a cute way of accentuating your tiny waistline: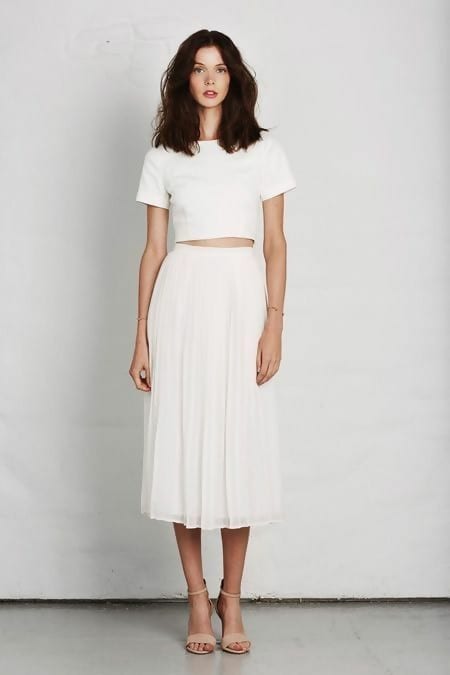 You can also do a chic front knot with any of your white button-downs: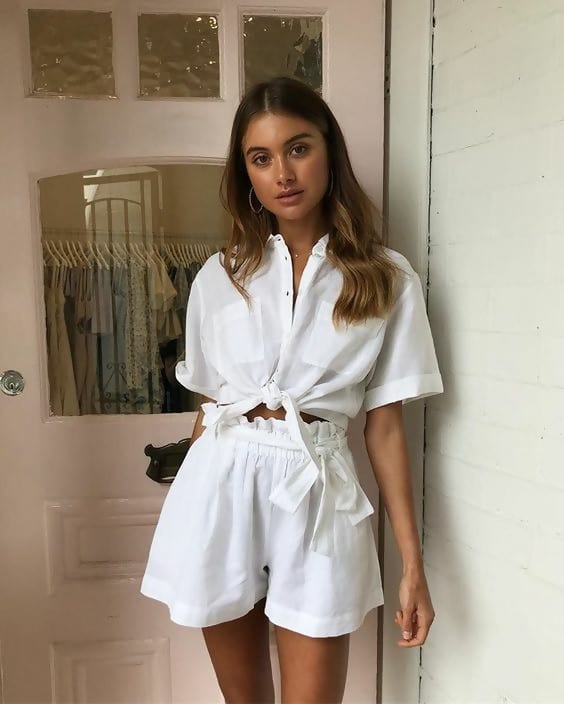 Shop The Look
---
click the picture to buy
4. Accessorize with belts
The best characteristic of a skinny girl is her small waist and, the most effective way of showing it off is by wearing a chic belt. It can be a thick or a thin one, colorful or white, but either way the effect is the same: the best accessory that complements clothes for skinny girls.
Belts look great for any casual outfit and are the perfect accessory for a vintage look. Just wear a pair of mom jeans or shorts, and accentuate your waist with a regular belt: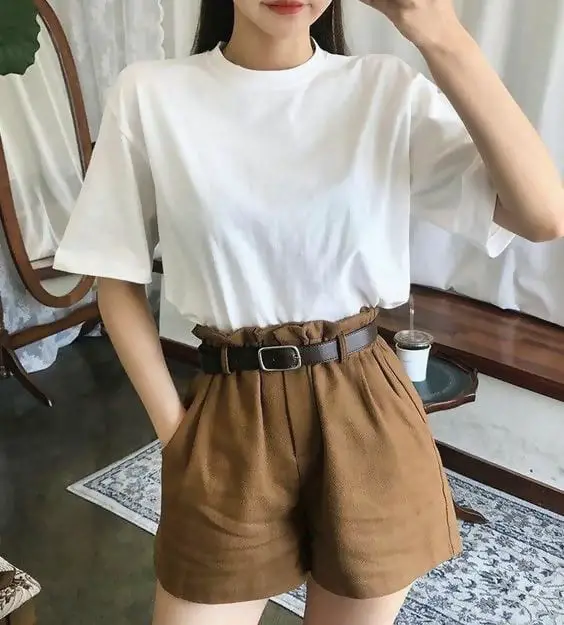 Any denim bottom can be complemented by a belt. If you're a very skinny girl, a slightly oversized top tucked inside your bottom is a great idea for showing off your waist: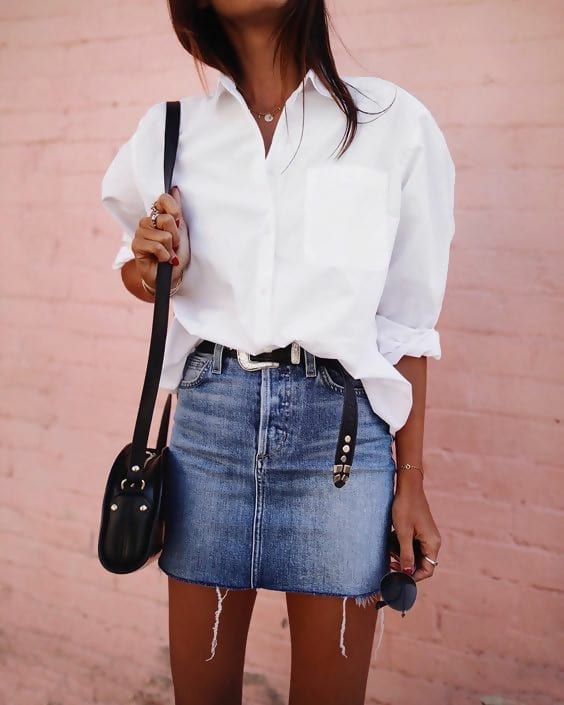 For a polished look, bump up your formal attire with a chic belt: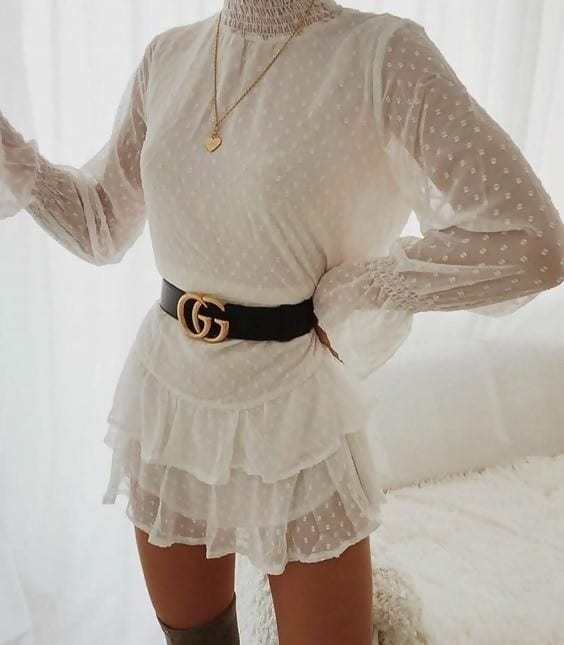 Any high waist belted bottom is perfect for a skinny girl's outfit: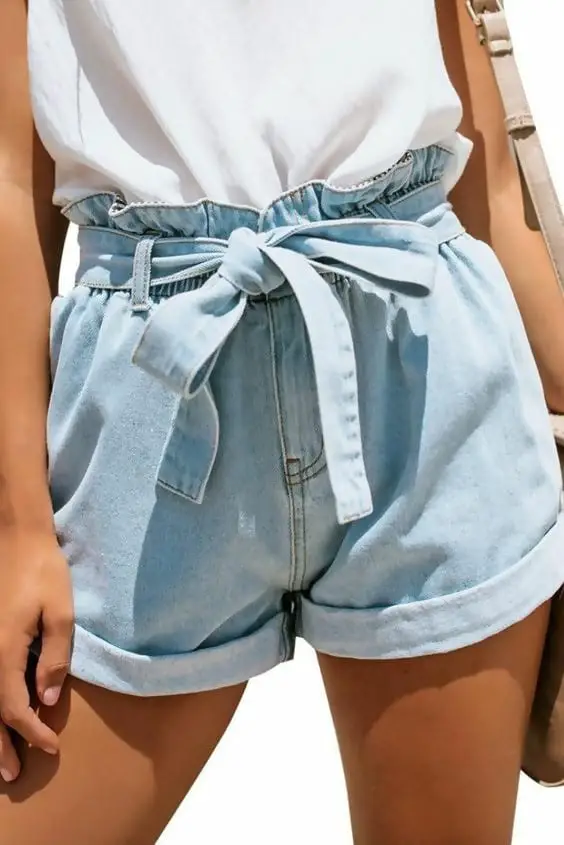 Shop belts
---
5. Layers
Adding layers to your outfit will make you look bigger, which is exactly what you're looking for. And it's so easy to do so!
The best thing about having a slim figure is that you can literally wear any amount of layers. These are cute skinny girl outfit ideas perfect for chilly weathers: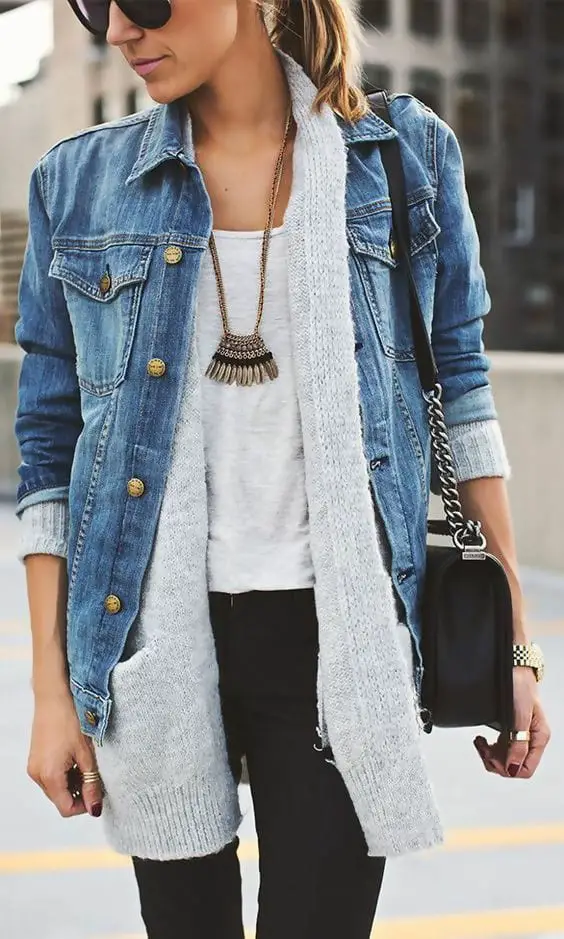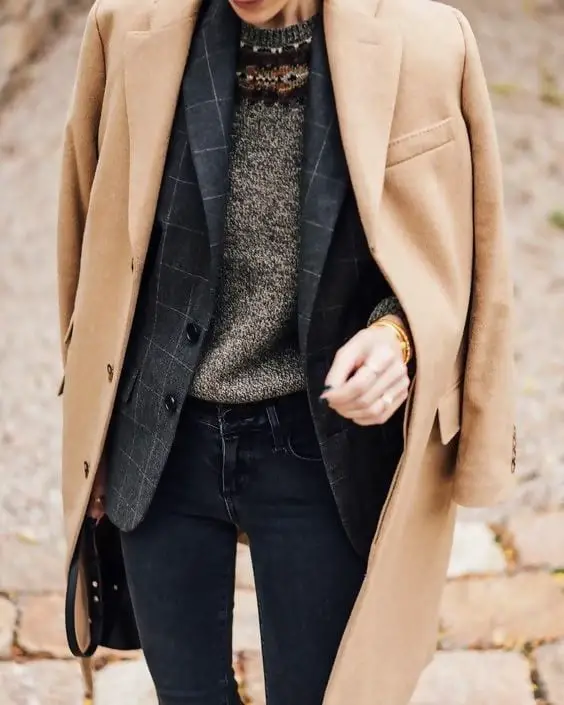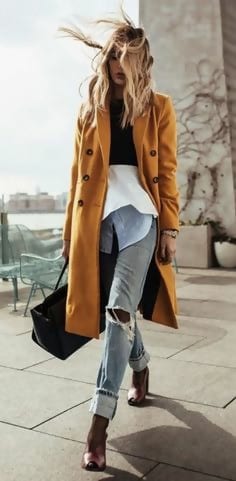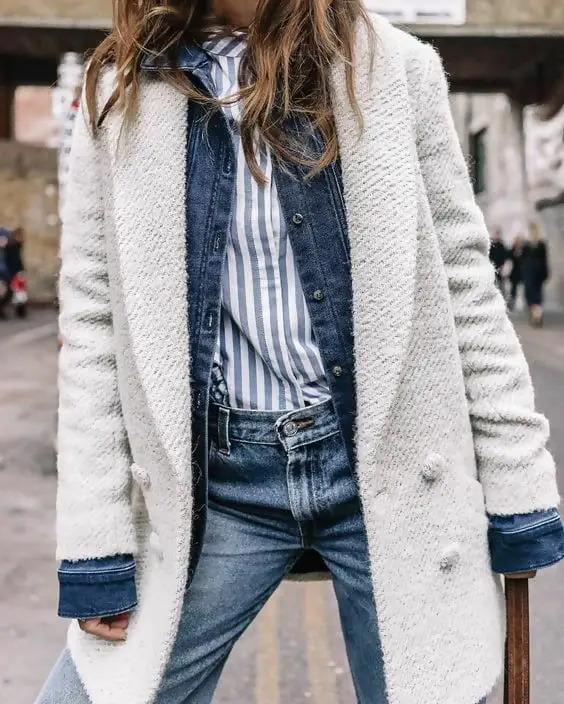 But the layering game isn't exclusively for winter. You can also pull out a chic outfit with vests, kimonos or light sweaters for warmer weathers such as spring: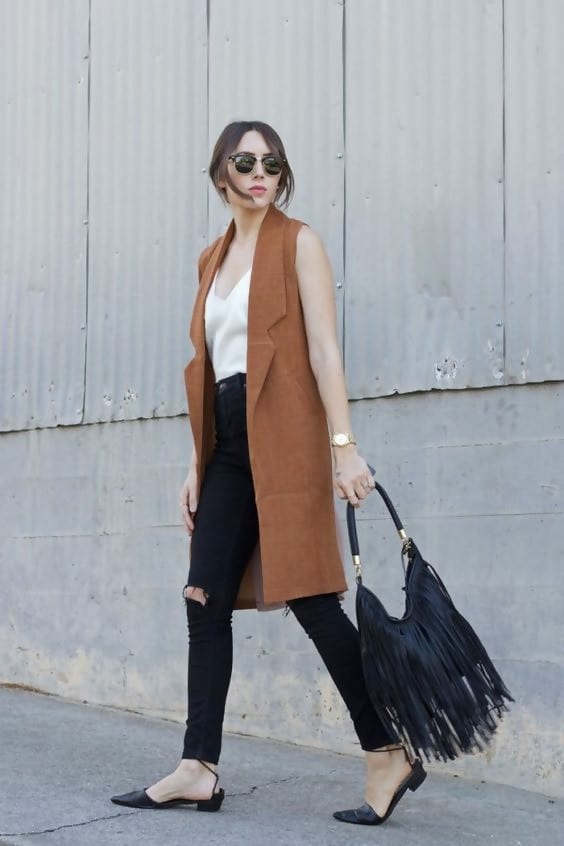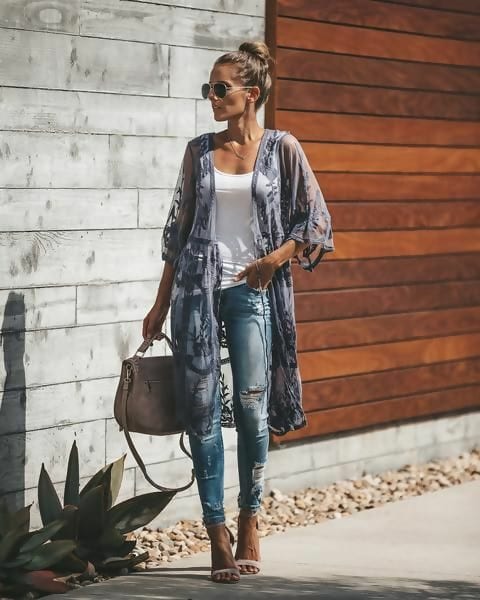 Shop The Look
---
click the picture to buy
6. Go for excess
Your slim figure has the benefit of getting creative in terms of color, silhouettes, and fabrics because there's a little risk of looking too big. Therefore, opt for what I call a "measured excess" which can be translated into:
Bold colors
Bright and bold colors in solids or prints should be included in any skinny girl's fashion. Yellow, hot red, electric blue…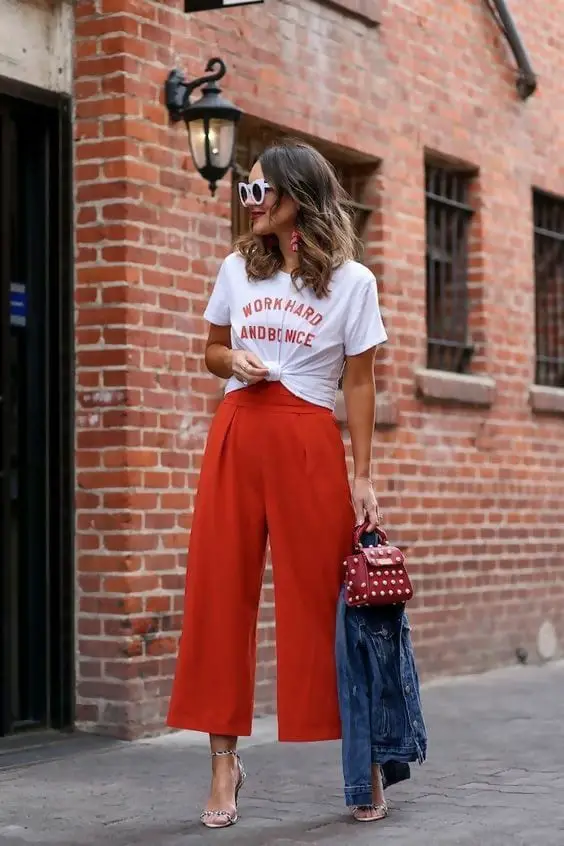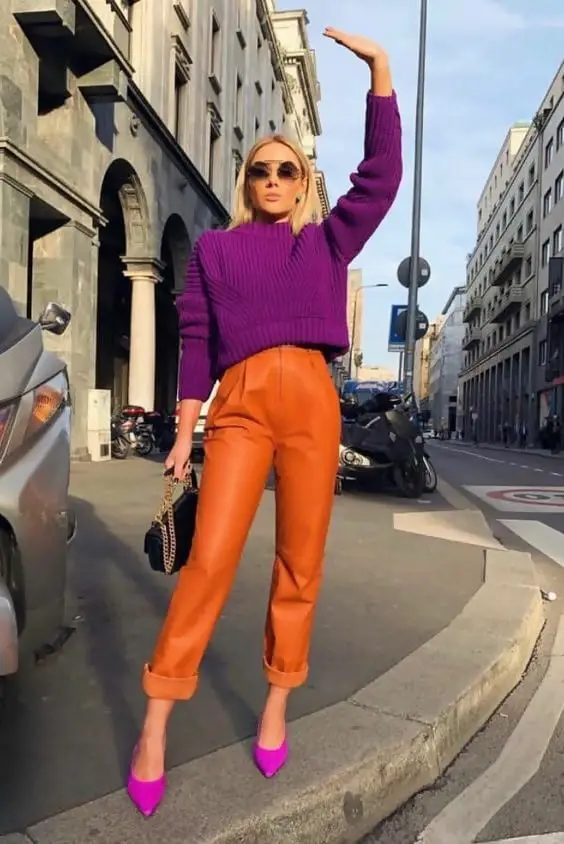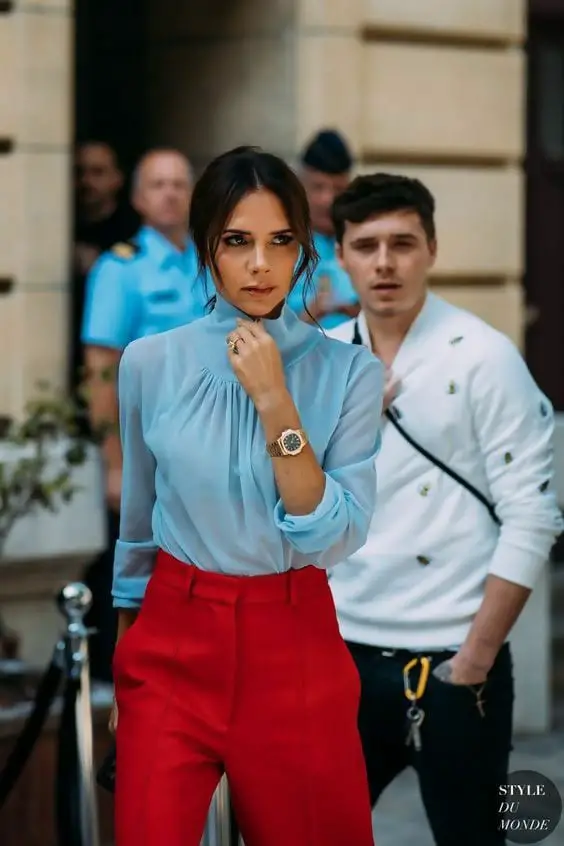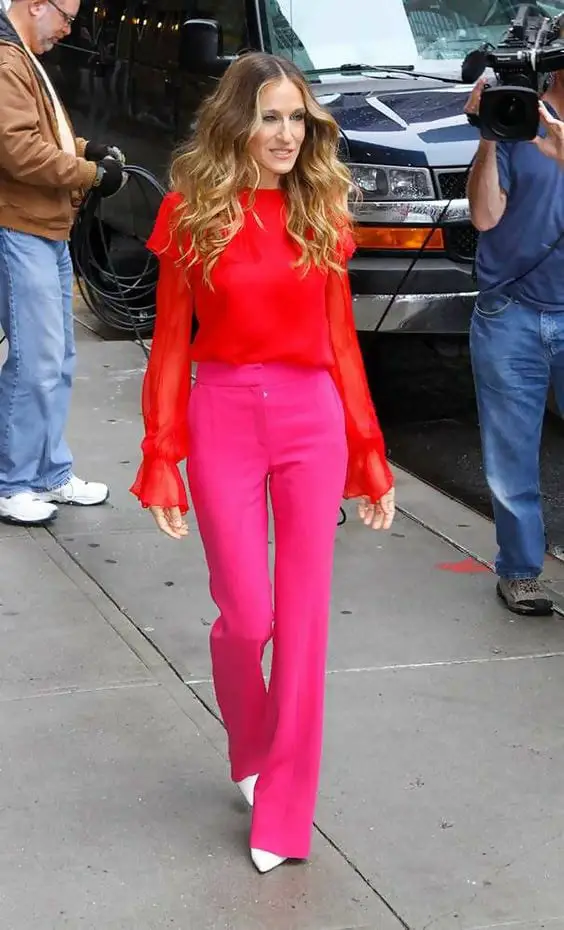 Interesting silhouettes
Try wearing oversized sleeves, ruffles on top of ruffles, or any garment that can have an interesting silhouette. This will add volume to your slim body while making you look like a fashion expert.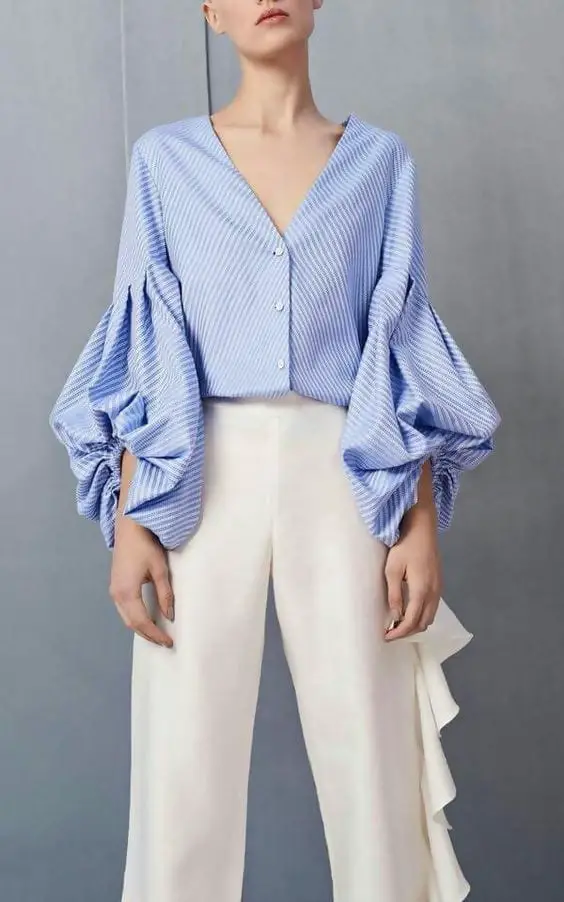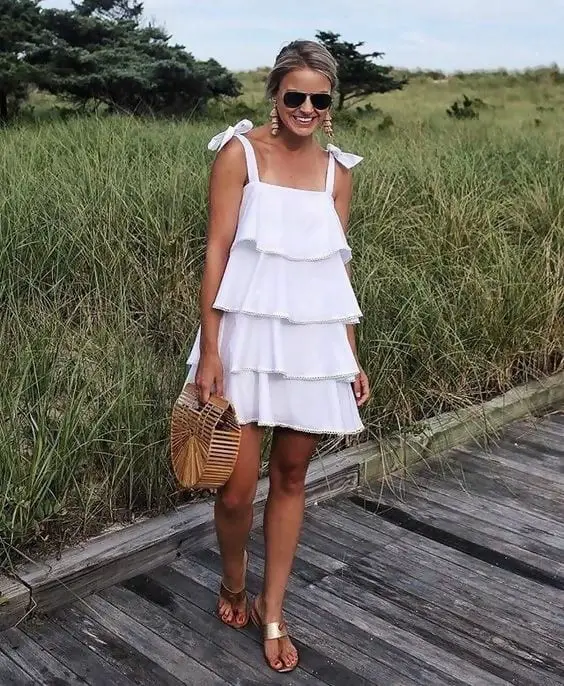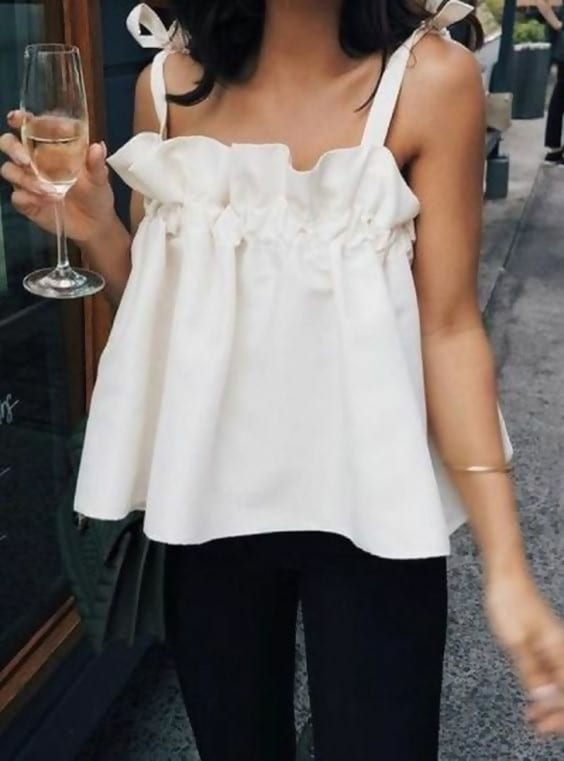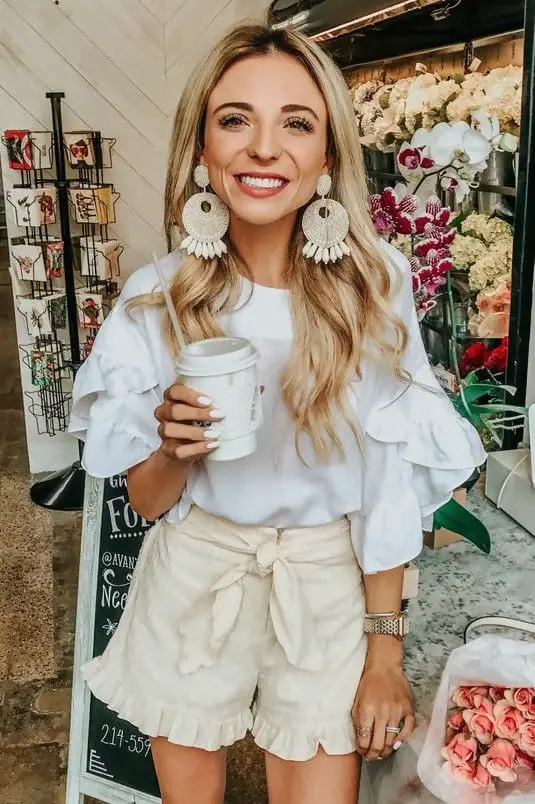 Mix different prints
Combining different kinds of prints is the chicest way of showcasing a fashionista style. It can be seen as "too much" by many people, but your skinny figure is perfect for displaying different prints.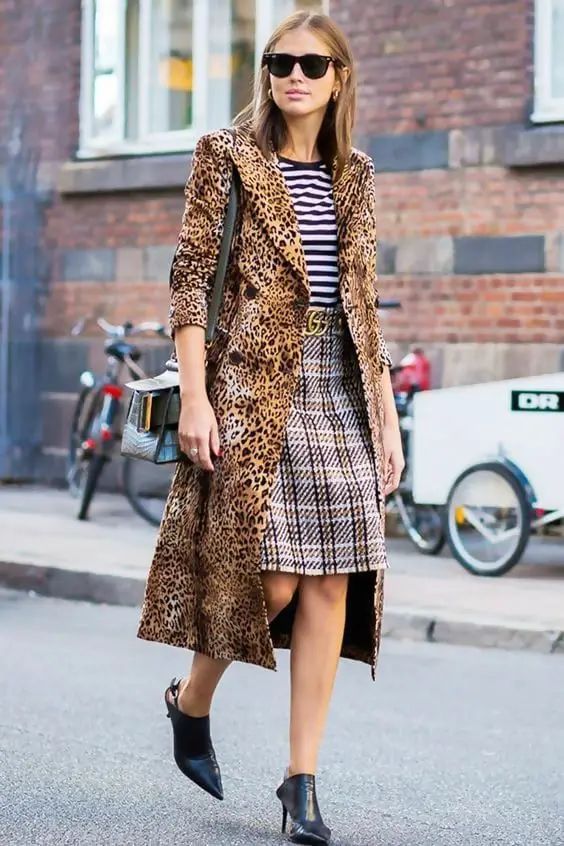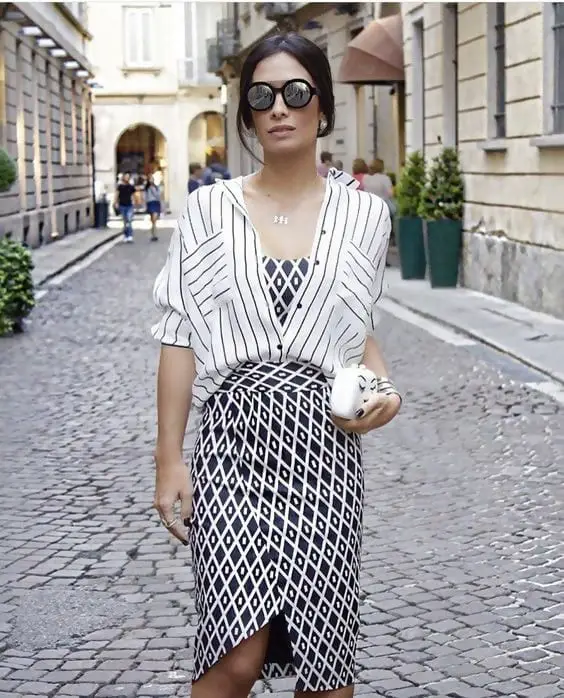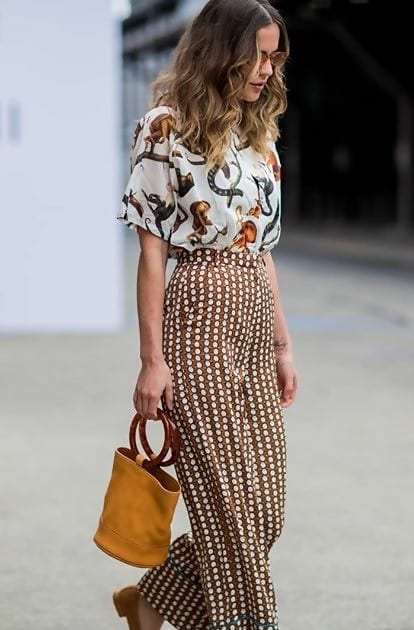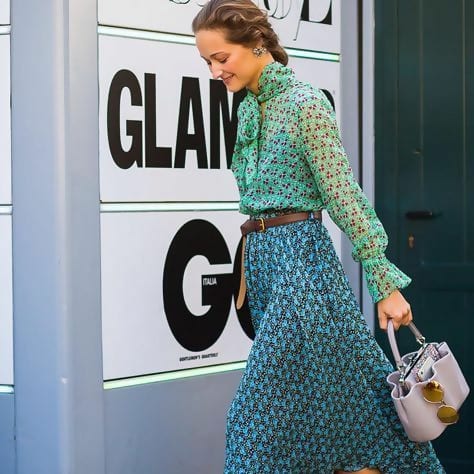 Shop The Look
---
click the picture to buy
7. Flared jeans
You can perfectly wear a pair of skinny jeans, but if you're looking for an alternative, flared jeans are perfect for skinny girls. They accentuate your hips and waist while adding extra volume on the bottom, making you look like you're a bit less skinny.
The best thing about flared jeans is their vintage vibe which, when paired correctly, can bump up any skinny girl's fashion style.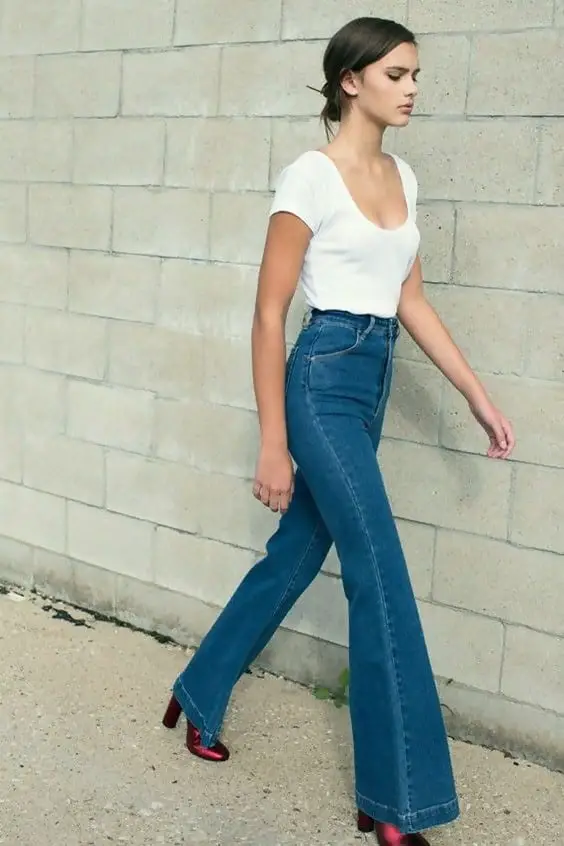 Shop The Look
---
click the picture to buy
What clothes NOT to wear
If you want to make the most of your curves or want to look one size bigger, avoid the following types of clothes:
– All-black ensembles: You can perfectly wear a black top or a bottom, just try to keep both separated
– Horizontal stripes: these will accentuate your slim figure
– Skinny jeans and a tight top: skinny jeans can be worn by skinny girls, of course, just keep the top a bit loose or wear a top with ruffles or with the volume on its selves
– Baggy clothes: avoid these as much as possible. You can wear a loose or slightly oversized top, but try to stay away from baggy outfits that will only make you look tinier.
Wrap up:
Being a skinny girl is not the perfect dream, contrary to what most people imagine. If you have this slim body type, you most probably have felt self-conscious about your lack of curves or simply wished to be one size bigger.
These 8 tips on clothes for skinny girls will help you make the most of your beautiful slim figure, making you feel confident and gorgeous with your natural curves.
And, most importantly, always keep in mind to love yourself just as you are!