Going to church is all about listening to the word of God with family and/or closed ones. But deciding what to wear is important as well.
Churches are where God presents himself spiritually and, therefore, it's considered a sacred place. The last thing you want to do is disrespect it by wearing something that is not allowed or proper.
Church outfits
That's why wearing modest clothes as your church outfits are what you should do. But just because they're modest doesn't mean they have to be boring and old fashioned.
I'll guide you through 33 different stylish and cute church outfits that will give you plenty of ideas as to what to wear to a Sunday mass.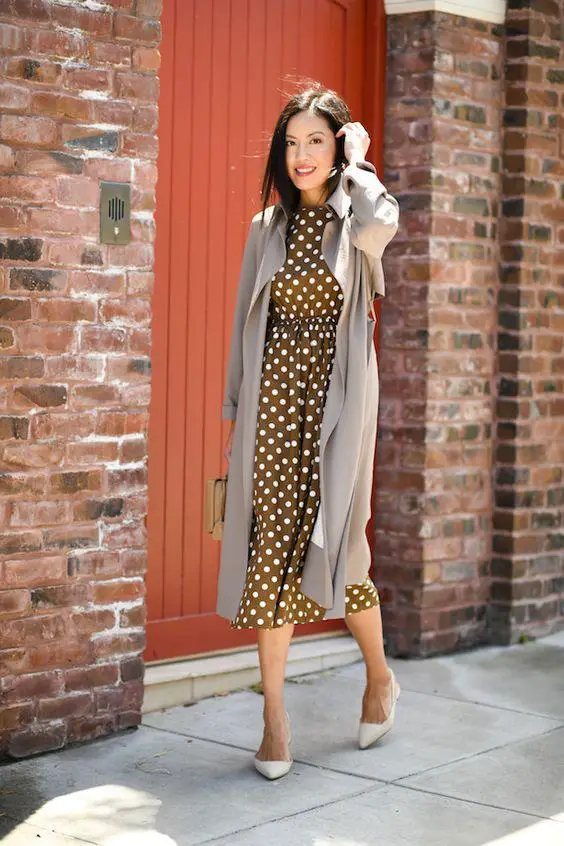 What NOT to wear to a church
First of all, the things to remember when assembling a cute church outfit together are:
– As a rule of thumb, avoid any item that may reveal cleavage or thighs (no skirt, dress or short above knees)
– Don't wear tight, bodycon pieces: showing off your body is anything but modest
– Stay away from loud colors and prints: neon colors and bold, loud prints might distract others from listening to the priest
Make sure you know about the dress code of the church you'll be attending. There are some that are a bit more flexible, and others where they won't let you come in if you're dressed improperly.
Last but not least, try to wear your best casual clothes: nothing too fancy but nice enough to look like you care. Think of a church as the place where you're meeting God: your church outfit should reflect the importance of this event.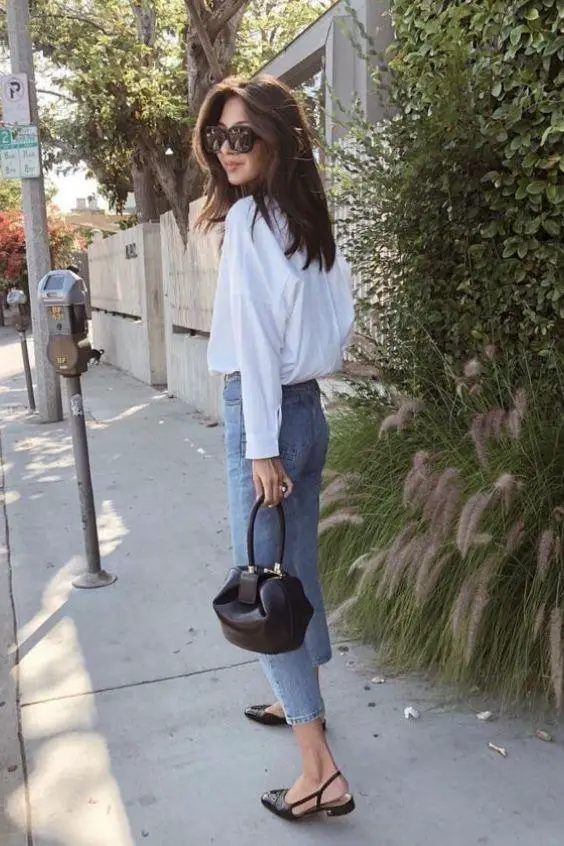 Modest and cute Sunday church outfit ideas
Now that you know what NOT to do, let's focus on the things you can do to create cute church outfit ideas.
1. Monochromatic look
Pulling off a monochromatic outfit is for sure a chic and casual way of dressing for Sunday mass. It's modest and subtle but modern and trendy at the same time, making it one of the best church outfit idea for you.
You can wear denim on denim for a cute and stylish look. Tuck your button-down chambray shirt inside your jeans and finish your outfit with either heels or flats.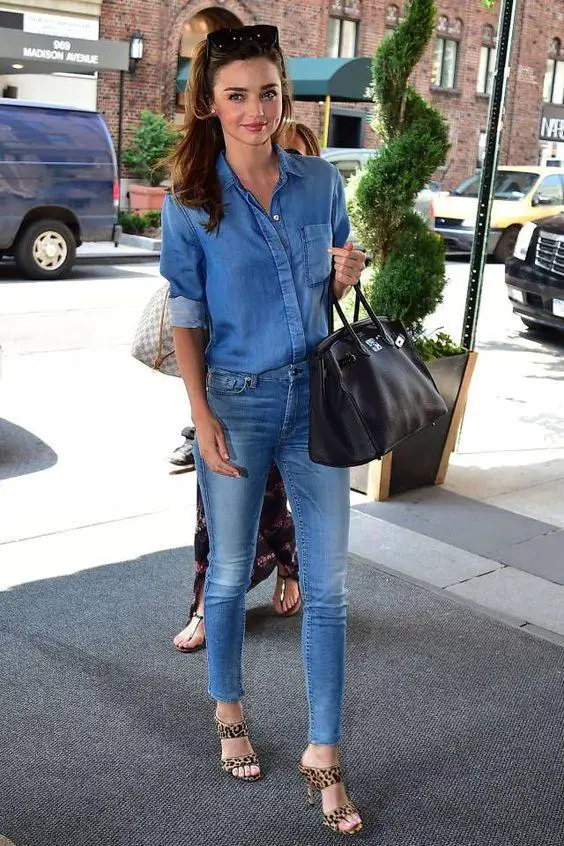 Wearing an all-black outfit is another way of pulling off a monochromatic church outfit. It's stylish, chic and super modest:
Cute church outfits for winter include a black and white layered look like this one: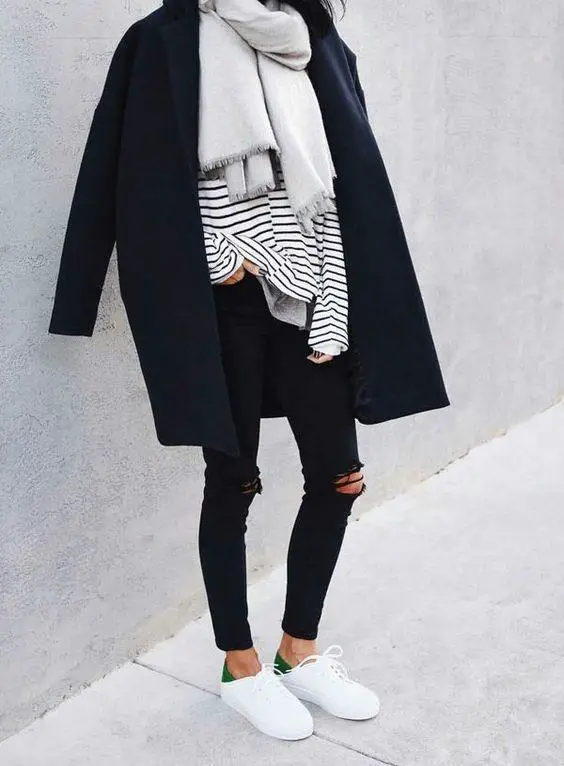 You can also wear any winter color such as a burgundy or a dark purple: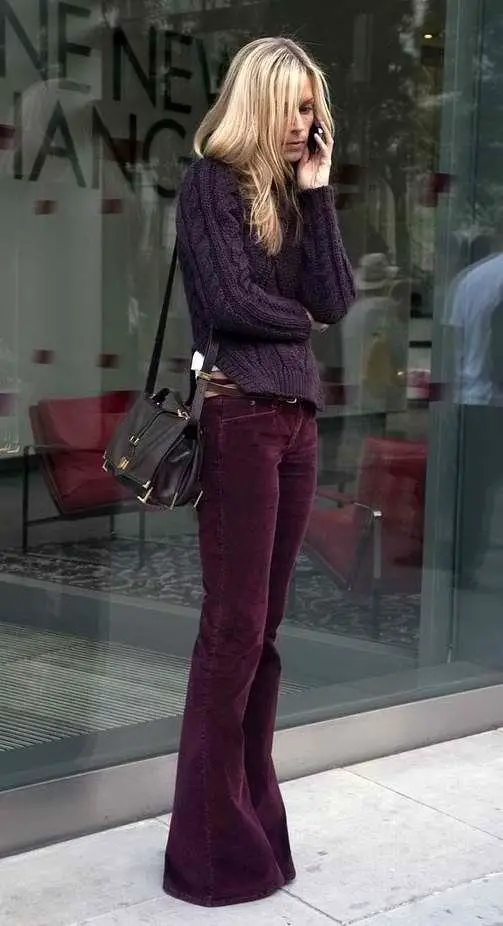 My favorite monochromatic outfit idea for the church is a beige and ivory look. Wearing these types of outfits are easier during winter because you can add layers all in similar shades to complete a full monochrome effect.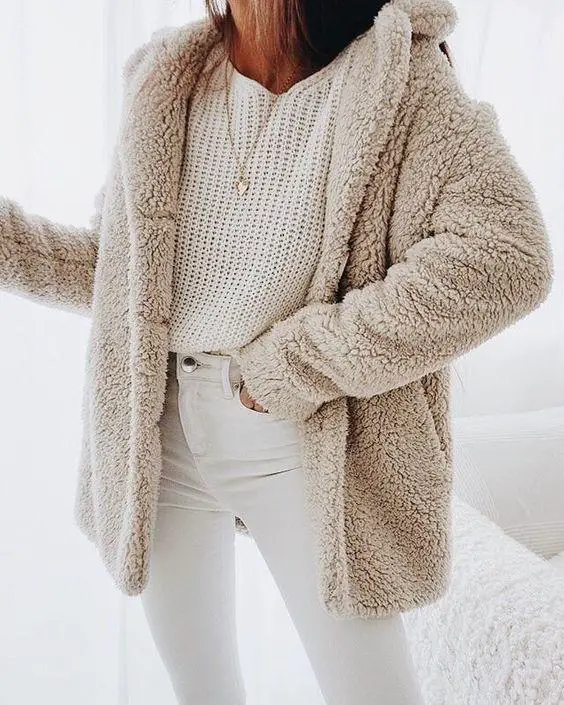 If you want to dress up your church outfits, switch your jeans for a cigarette trouser and add your favorite heels. Dressing for the church can be casual and laid back, but you can also dress to impress in the most modest and subtle way possible, just like this cute rosewood pink outfit: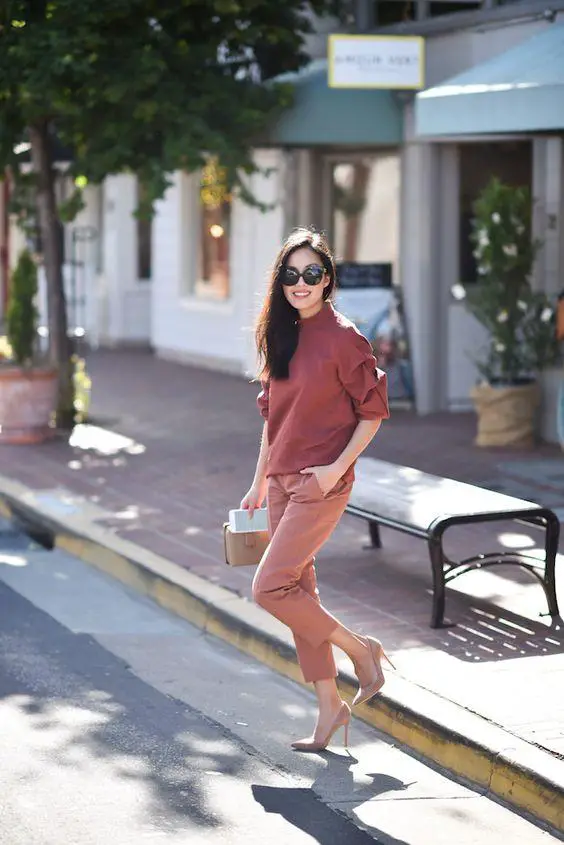 2. Casual chic looks with jeans
Usually, church outfits tend to be super casual but nicely put together. That's why wearing jeans is one of the easiest ways of pulling off a cute church outfit.
If you want to wear a modern look, do so by opting for stylish jean silhouettes such as mom jeans, boyfriend jeans, flare jeans, wide-leg jeans… Don't get me wrong, skinny jeans are and (most probably) will always be stylish, but one of the major trends of 2019 is experimenting with your bottoms, especially with denim.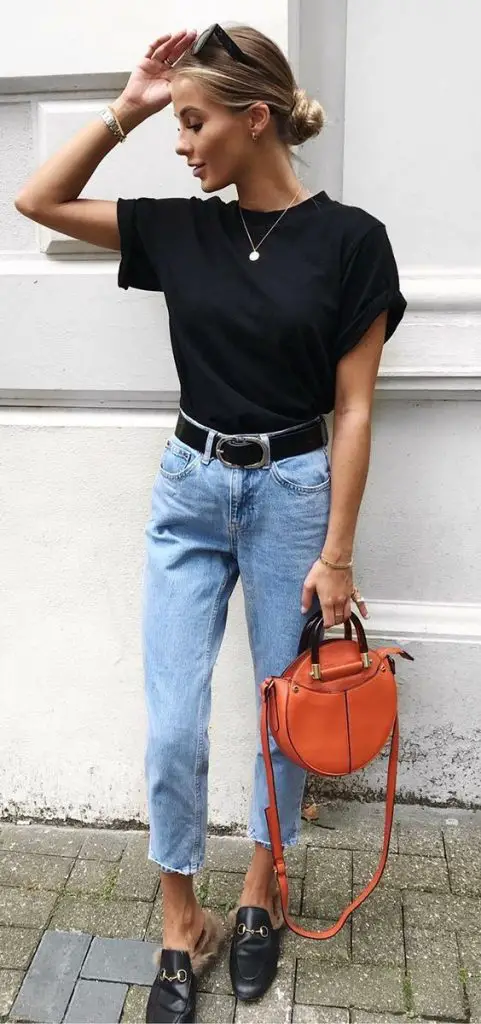 You can wear a t-shirt but try to do so in a polished way. Wearing it under a cute tank is one modern way of pulling a t-shirt and jeans summer church outfit.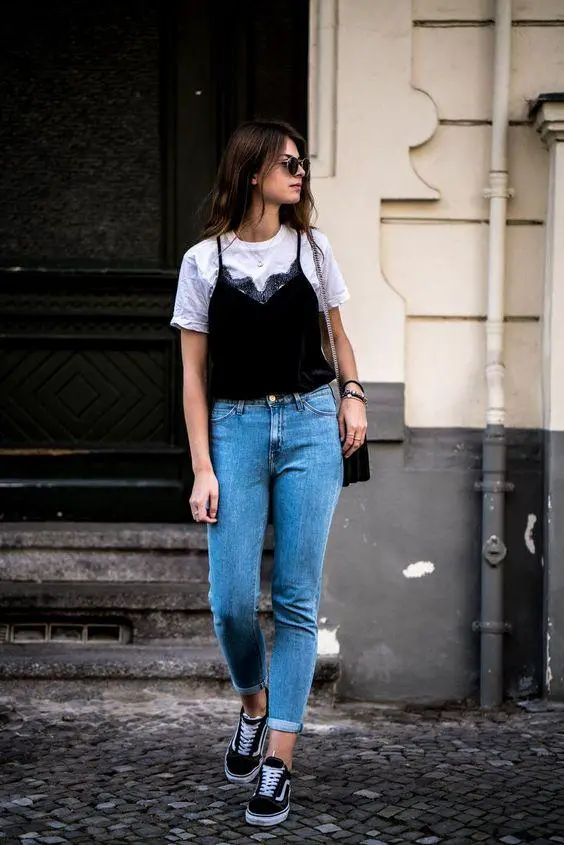 Another cute way of dressing up your jeans is with a cute blouse tucked inside and neutral color heels.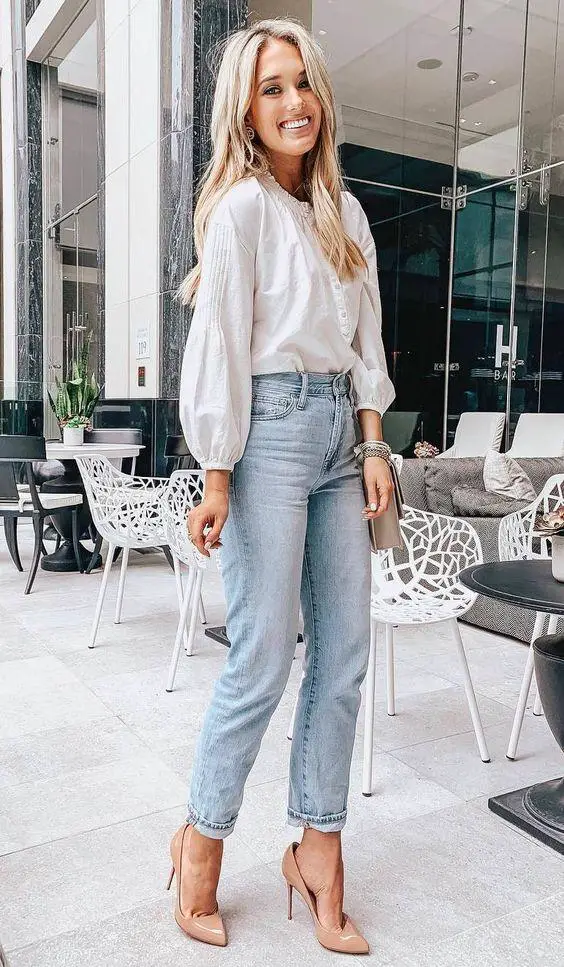 You can also add a pop of color to your look with a cute pair of bright color shoes and a chic handbag: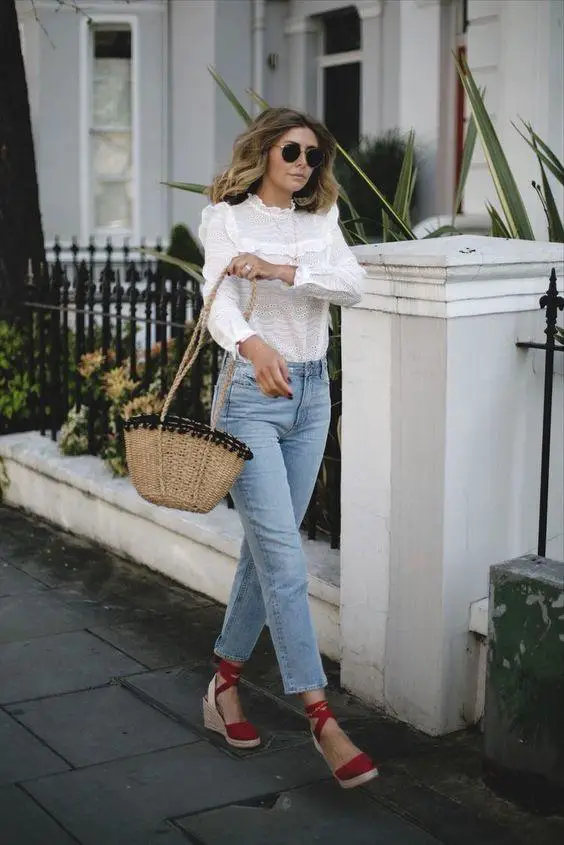 If dressing polished and sophisticated is your signature style, a chic fall church outfit can include a blazer and low heel shoes: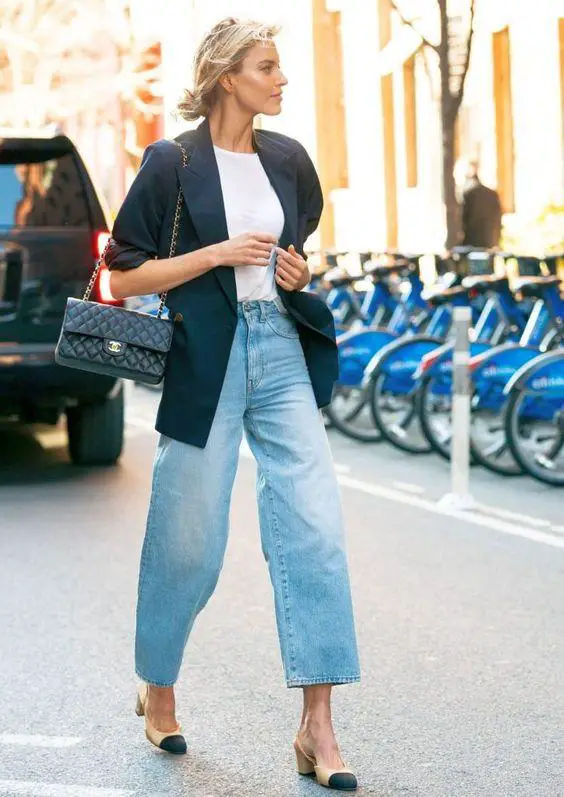 You can also add a pop of color with a cute but subtle shade of yellow, green, red or blue. This baby yellow pullover sweater is a perfect example of how you can add color to a church outfit in a laid-back way: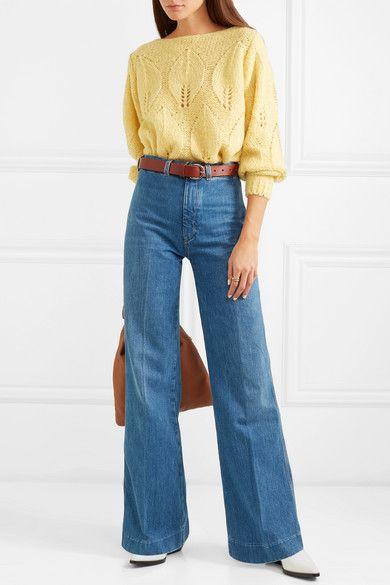 Cropped jeans are another cute and trendy jean style that has become quite a thing among fashionistas. Keep your outfit casual and laid-back with a neutral color blouse and add a cute belt or bandana to add some color: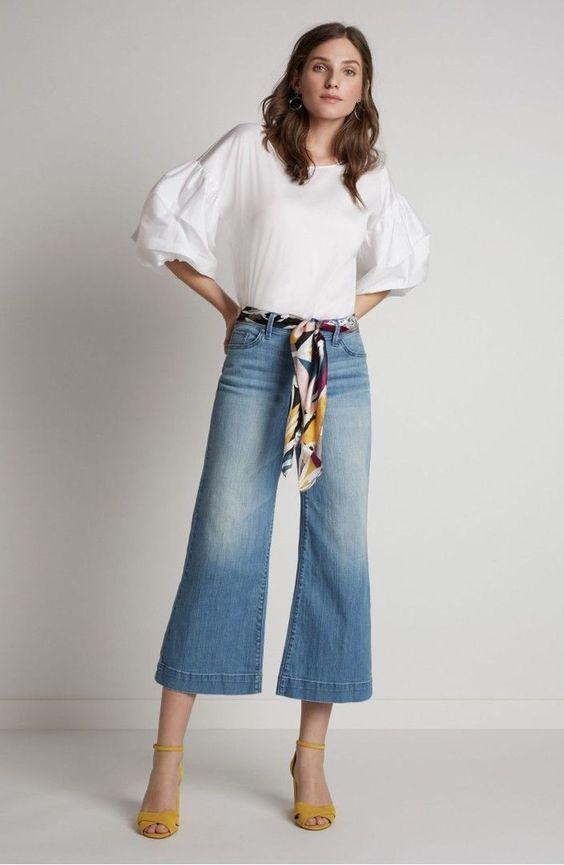 You can also opt for flared jeans if you're an all-things-boho type-of girl:
You can finish your look with a clutch for a polished touch: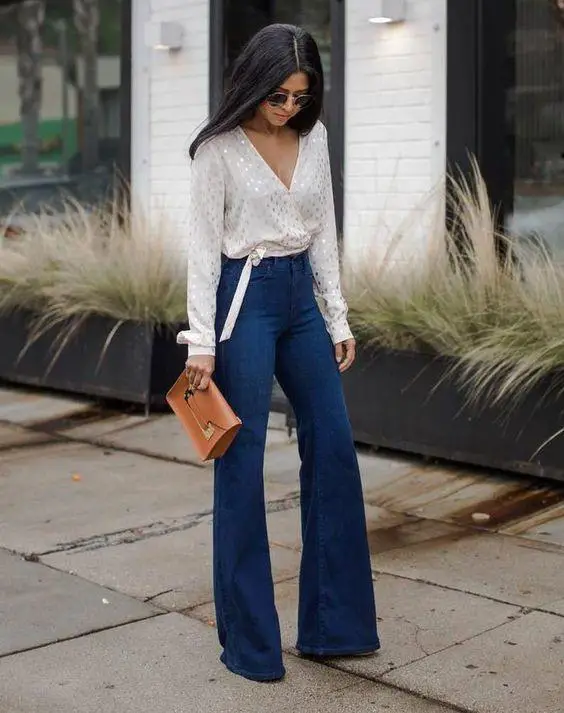 A simple yet chic way of pulling off a modest church outfit is with a black blouse. Remember, when in doubt, always opt for black: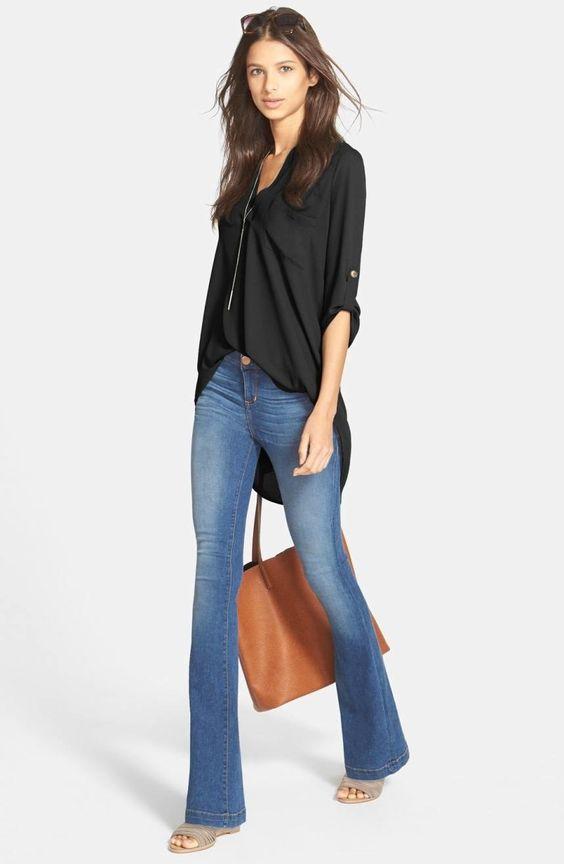 3. Maxi dresses
If you're not a fan of pants, dresses can definitely do the trick. All you have to do is opt for dresses that are below the knee, which makes the perfect excuse to opt for maxi length dresses.
This is a stylish and modern way of pulling off a cute summer church outfit. The only thing to keep in mind is to avoid spaghetti straps or deep necklines, in order to maintain a modest and respectful outfit.
Here are some examples of cute maxi dresses you can wear to a Sunday mass: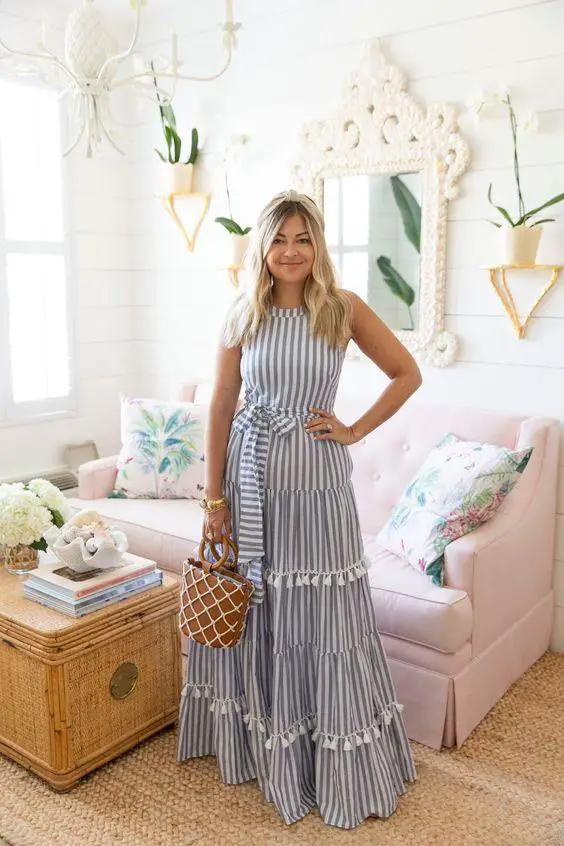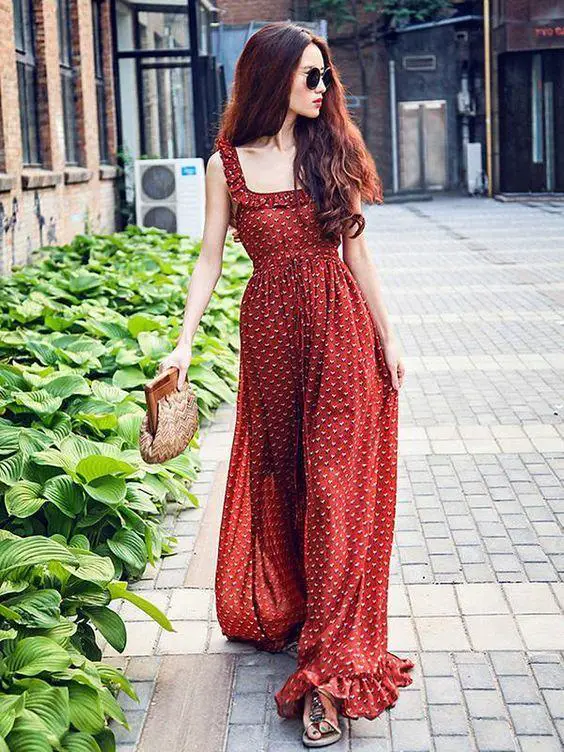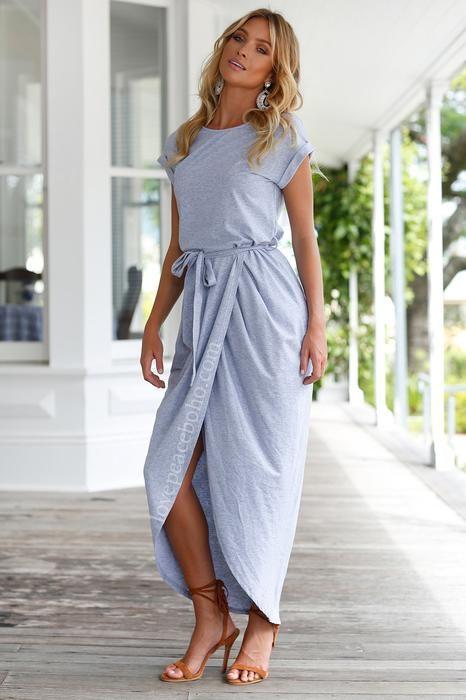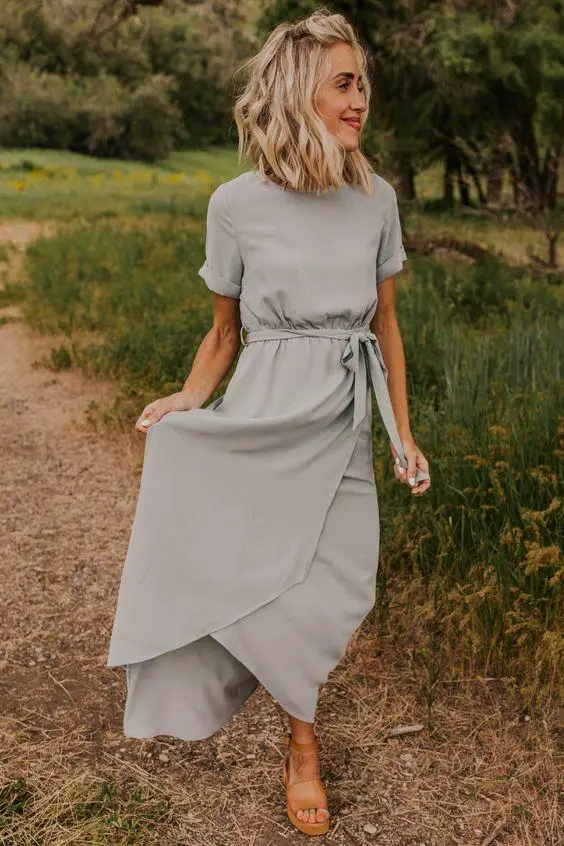 4. Maxi skirts
If you don't have any maxi dress, a maxi skirt is a great alternative.
But how to wear a maxi skirt for the church? It's all about the top you choose to wear. For example, for a cute fall church outfit, you can opt to pair it with a fitted pullover sweater that matches the color with your maxi skirt.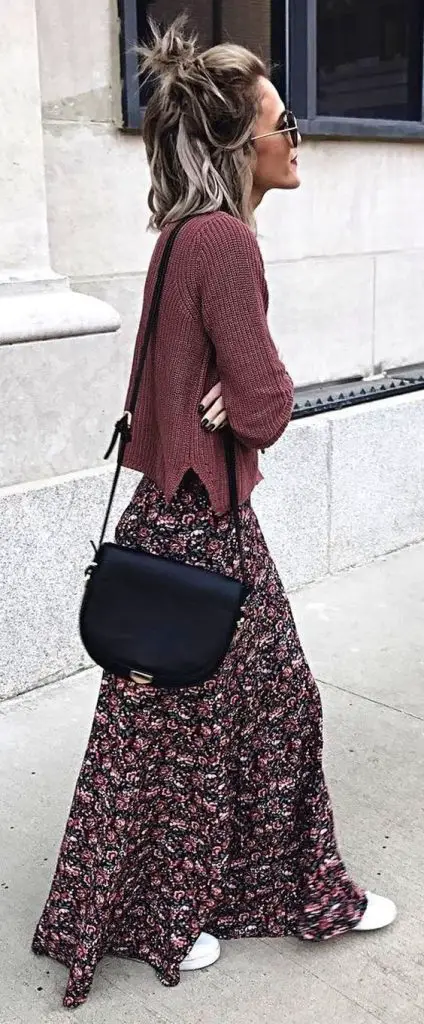 You can also wear a tank top and cover your shoulders with a basic denim jacket.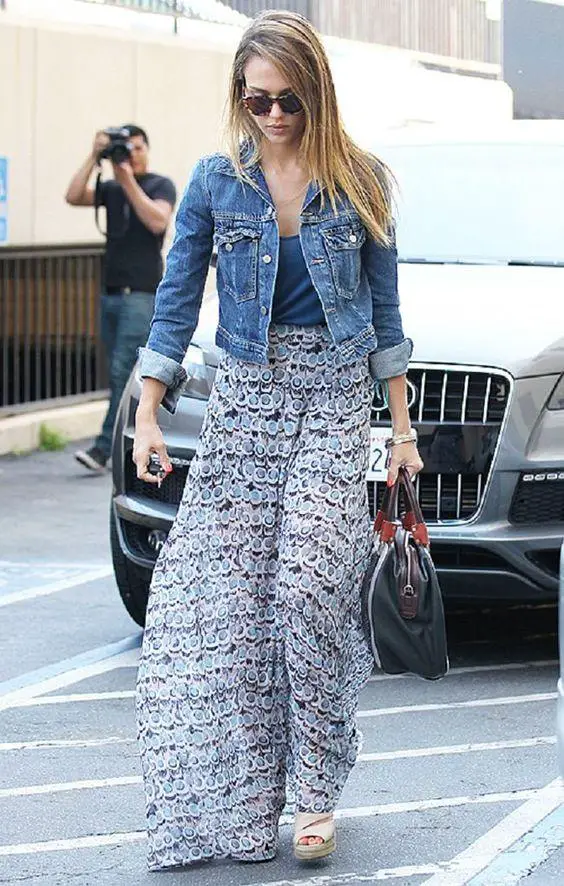 A fitted t-shirt can also look super cute with a maxi skirt. From a solid white t-shirt to a striped or printed one, a t-shirt will always be a good idea: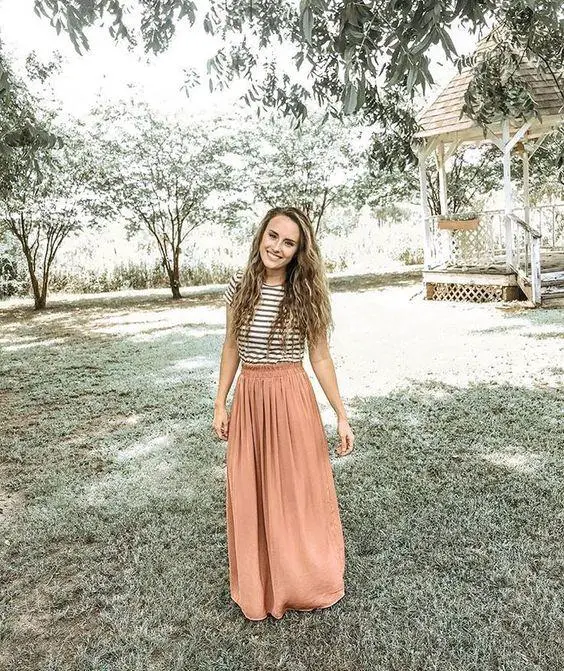 For a cute and polished casual church outfit, opt for a lace top: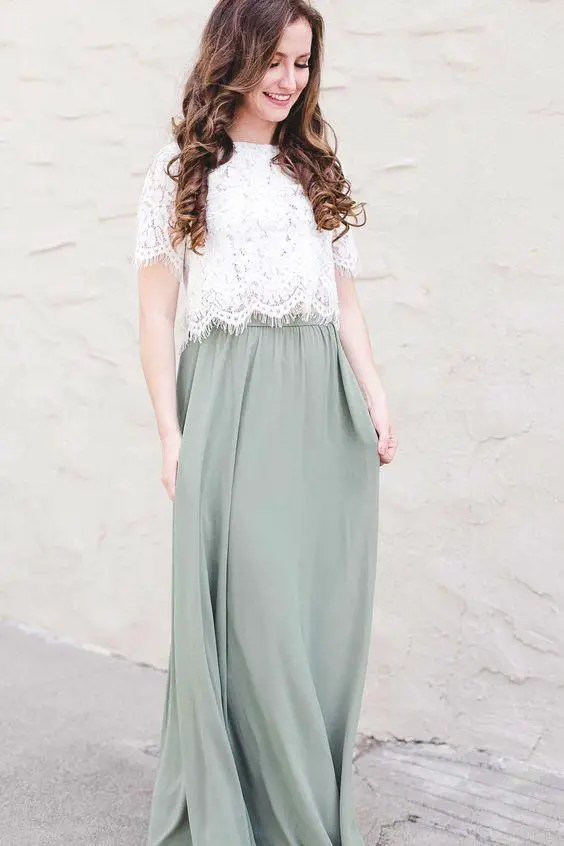 Opt for a crisp white button-down if a casual chic look is what you're aiming for. Add a small crossover body bag to add a pop of color: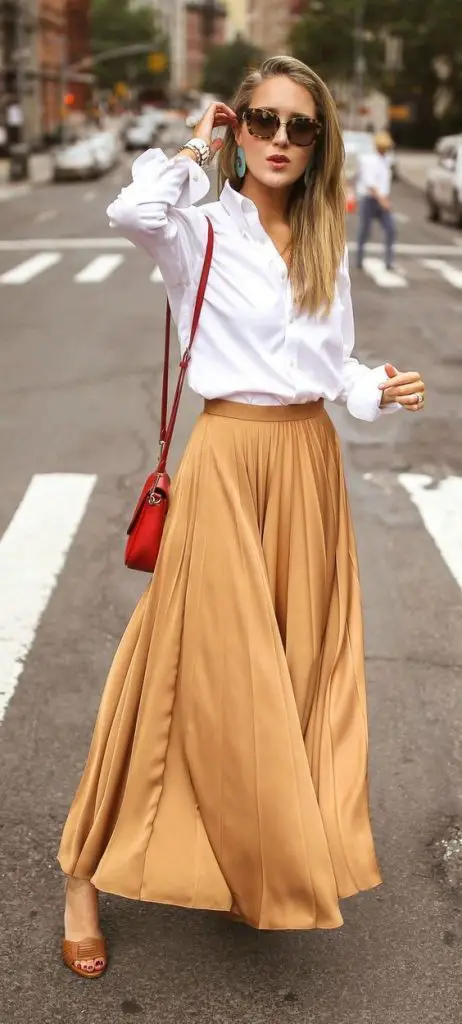 Or opt for a white t-shirt for a polished but laid-back church outfit: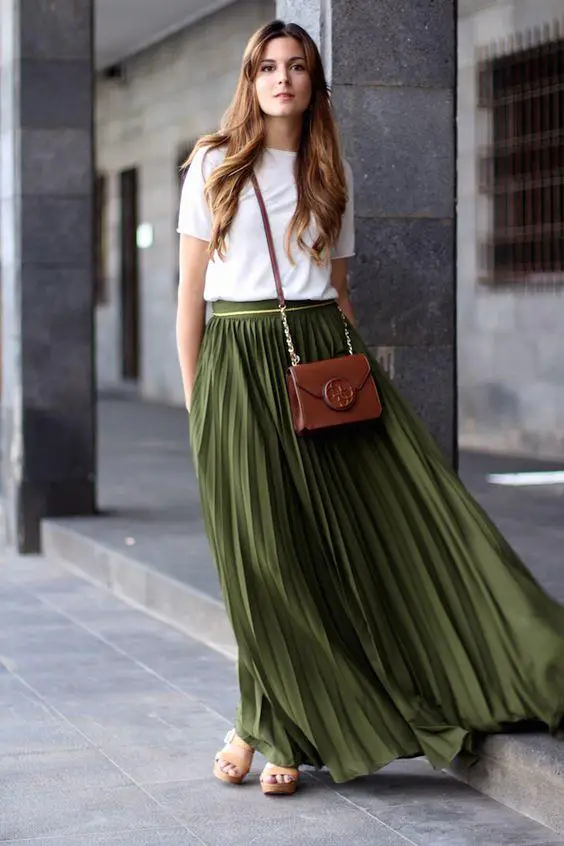 5. Midi-length outfits
Now that you have seen the cute church outfits you can pull off with maxi length skirts and dresses, let's talk about another church-friendly length: mid-calf length, commonly called "midi".
Whether you opt for midi skirts or dresses, the secret always is to style your look as nice as possible.
You can perfectly wear sneakers to a church, and a cute and polished way of doing so is by pairing them with a midi-length skirt: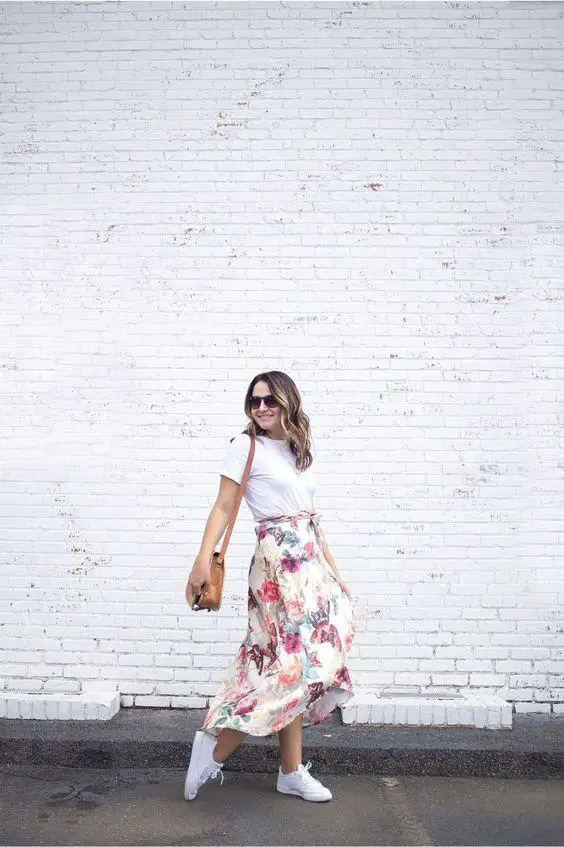 You can wear a t-shirt and dress up your look with a cute pair of low heel pumps: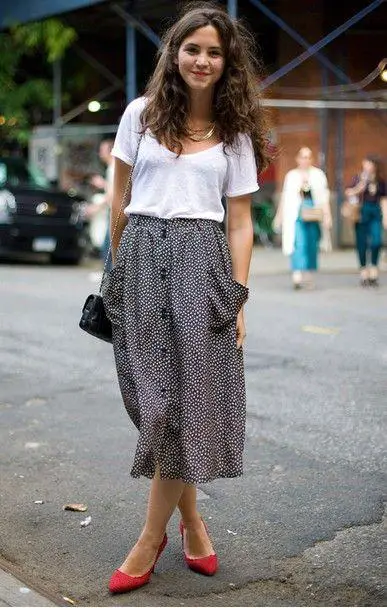 If polished and sophisticated is what you usually aim for, don't hesitate in pairing your midi skirt with your favorite heels and finish your church outfit with a cute clutch: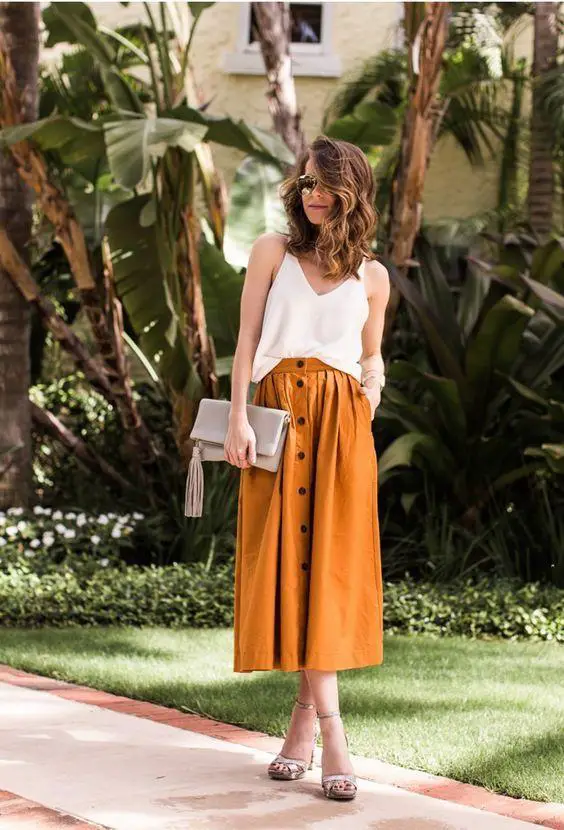 Midi length dresses are absolutely cute and feminine, so wearing one for a Sunday mass makes complete sense.
You can add some height with a pair of platform heel sandals: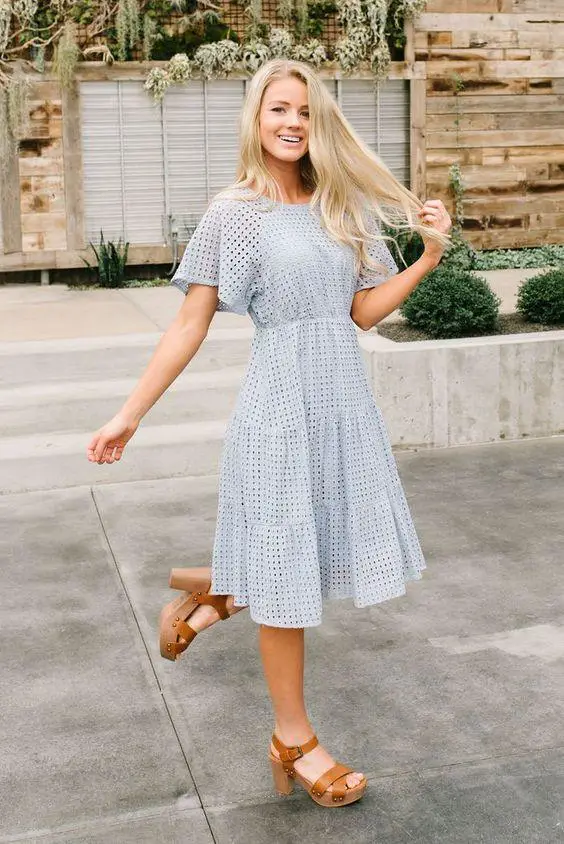 You can wear a v-neck dress or top, just make sure it's not too revealing. If you're flat-chested, it's easier to pull off a v-neck: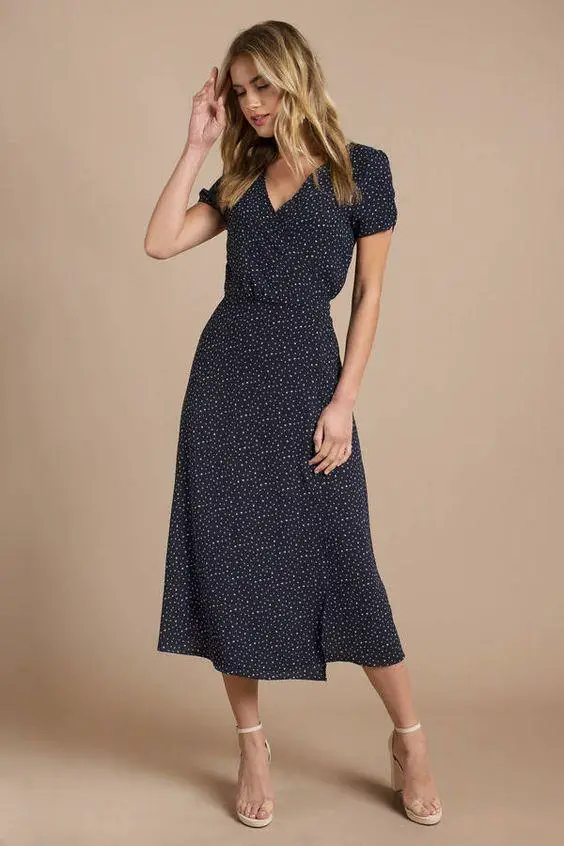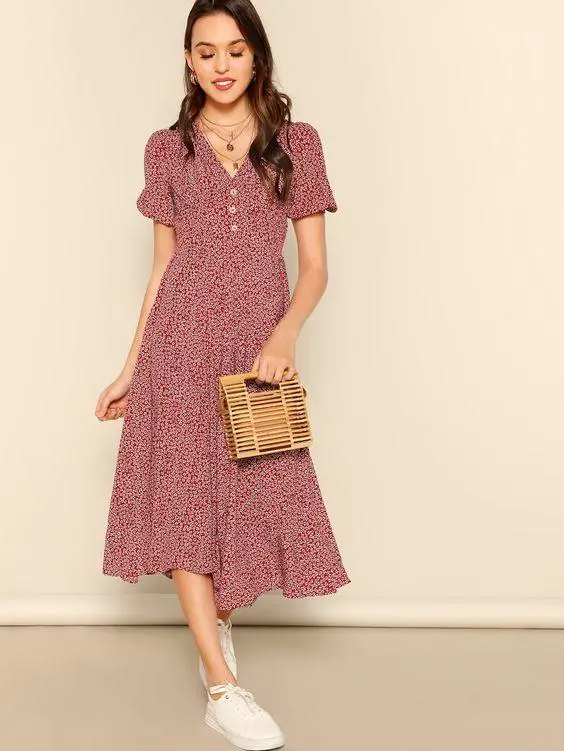 Wrap up:
Dressing for the church is a no brainer. All you have to do is remember to keep it modest and respectful.
Avoid anything that's too tight and/or revealing and opt for nice casual pieces. Keep in mind that a church is a place that's considered sacred, in which you "meet" God and listen to His word.
By remembering this, it will become easier to know what to wear and what to stay away from.
Last but not least, don't forget that dressing for the church is by no means something boring and old-fashioned.
I hope these 33 church outfit ideas will leave you inspired to spice up your style in the most laid-back but modern way possible.