Western fashion has inspired many different styles, and who can blame it? Denim, boots, fringes, belts, and hats make a great team! These classic cowgirl pieces can be worn in endless stylish ways that prove that the countryside is way much better than the city.
If you think that wearing cowgirl outfits is old-fashioned and solely for genuine cowgirls, then let me tell you that this misconception has been limiting your fashion style your whole life.
This particular way of dressing can be adapted to the newest trends, and I'm going to show you how to do it. So leave behind the sweet and innocent cowgirl cliché, and get ready to be amazed by the best 5 western outfit ideas.
What do cowgirls wear
To understand cowgirls' attire, first, you need to know why they dress as they do.
Genuine cowgirl activities include a lot of physical work: herds cattle, rides horses, and cares for livestock. They're surrounded by animals most of the day, so getting really dirty and sweaty is what's expected.
That's why their attire needs to be very practical and functional:
– Durable jeans
– Hats that protect from sun rays
– Boots for riding horses and protecting their feet
– Long-sleeve button downs to protect their skin from mosquito bites and the sun
– Belts that keep their jeans on their place
But a cowgirl style can be fun and stylish too!
If you're wondering how to master a cowgirl fashion game, then check these 5 outfit ideas that will help you come up with ideas of how to dress like a cowgirl in the most modern and stylish ways.
5 Tips on How to Dress Like a Cowgirl
The secret of dressing like a cowgirl without looking like you're wearing a custom is to choose two or three western girl's staples which are:
– Plaid shirts
– Bell bottom jeans
– Hats
– Belts
– Boots
– Denim shorts/skirts
– Fringes
– Scarf
– Denim jackets
I'll show you how mixing some of these pieces can transform a so-and-so outfit into a modern and stylish cowgirl-inspired outfit
Tip1. Bell bottom jeans and hats
Wear a cute camel hat along with your bell bottom jeans, and add a solid top for an effortless western style. I love how a cardigan can also add some cowgirl vibes into this outfit: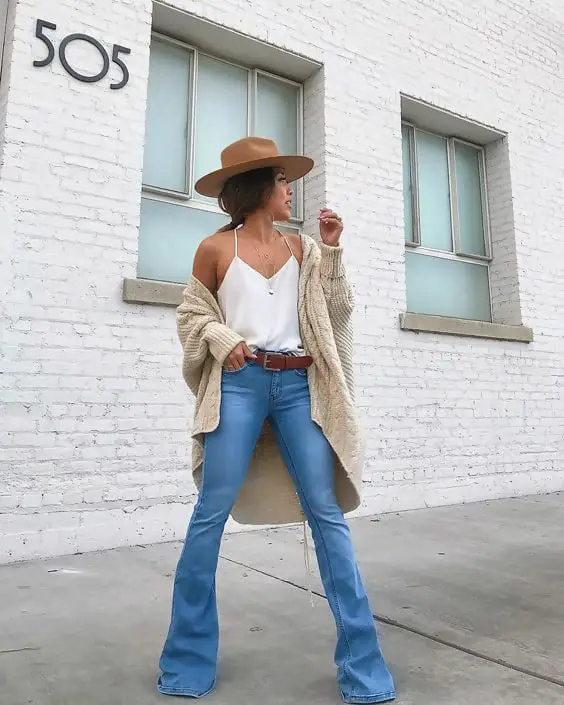 You can also wear a cute peasant-like crop top with statement sleeves. This outfit is not only super cowgirl-like but also has a boho-chic appeal that makes it an instant head-turner.
If you're a boho lover, this combination is a great option for you!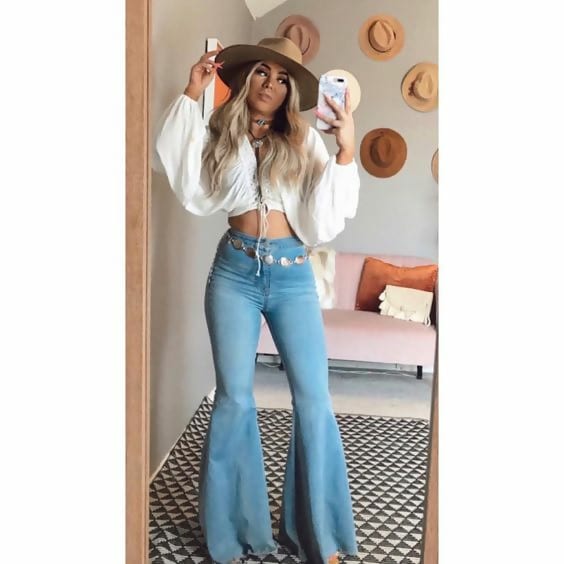 Ripped bell-bottom jeans are another idea you can wear for your western style outfit. Again, a hat will give the final cowgirl touch to your look: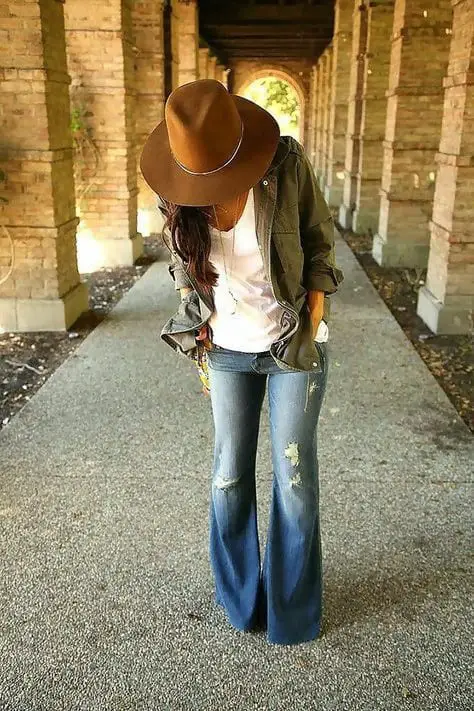 You can wear any top you like! As long as you wear your hat and bell-bottom jeans, your outfit will still keep its true cowgirl look.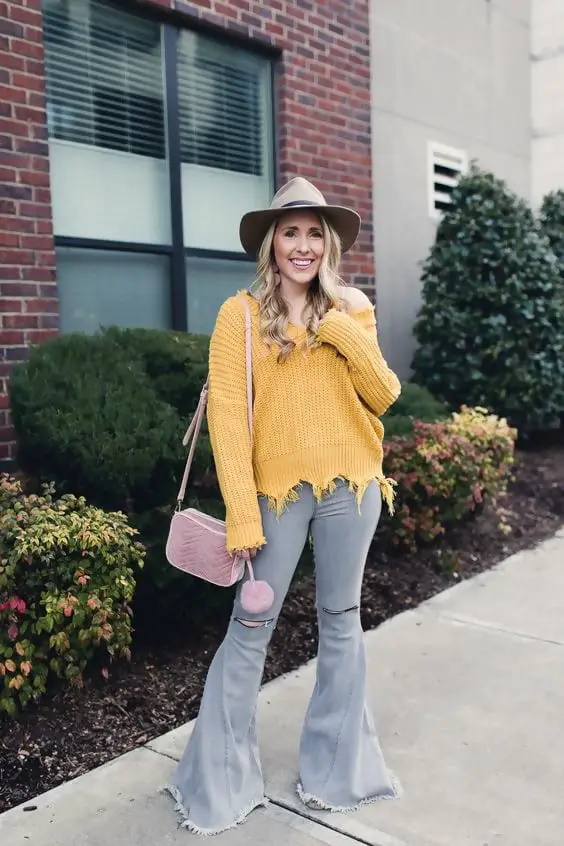 Tip2. Jeans and cowgirl boots
You can swap your bell-bottom jeans for a pair of boot cut or skinny jeans, and add cute cowgirl boots to the equation for an effortless western style.
There's not much science into this look, you can pair your boots and jeans with anything. From a simple white t-shirt to a pullover sweater: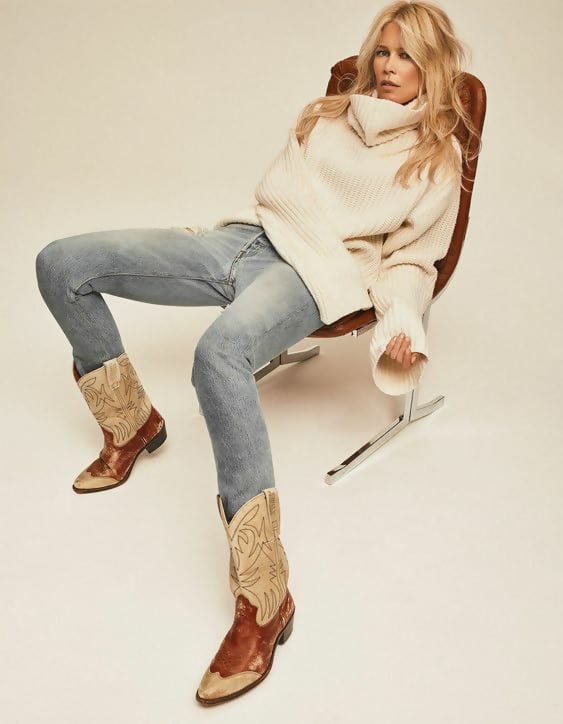 To spice up your western style you can add an embellished leather belt and a cute red bandana tied around your head: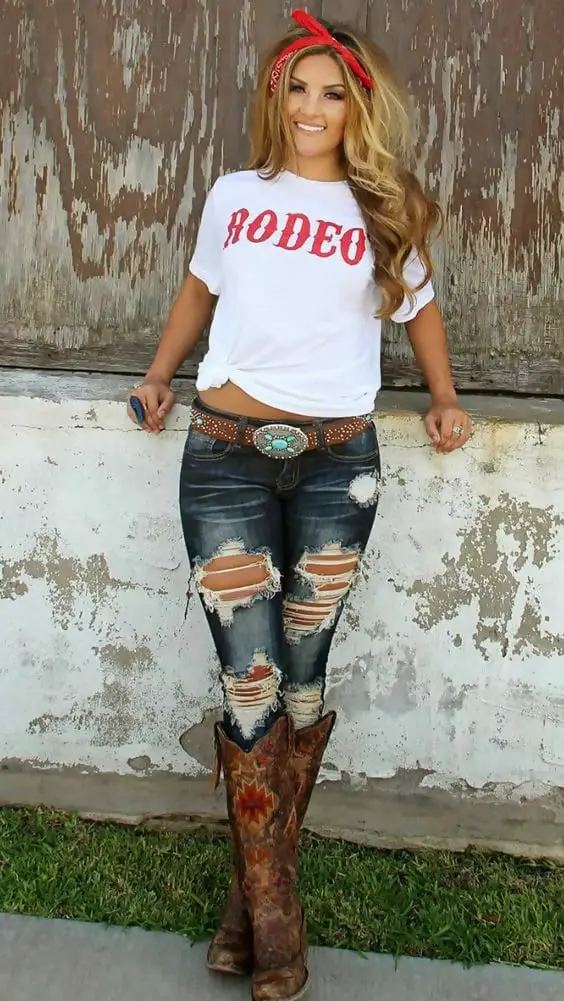 A cute white long-sleeve top can also complement your cowgirl attire in the best way: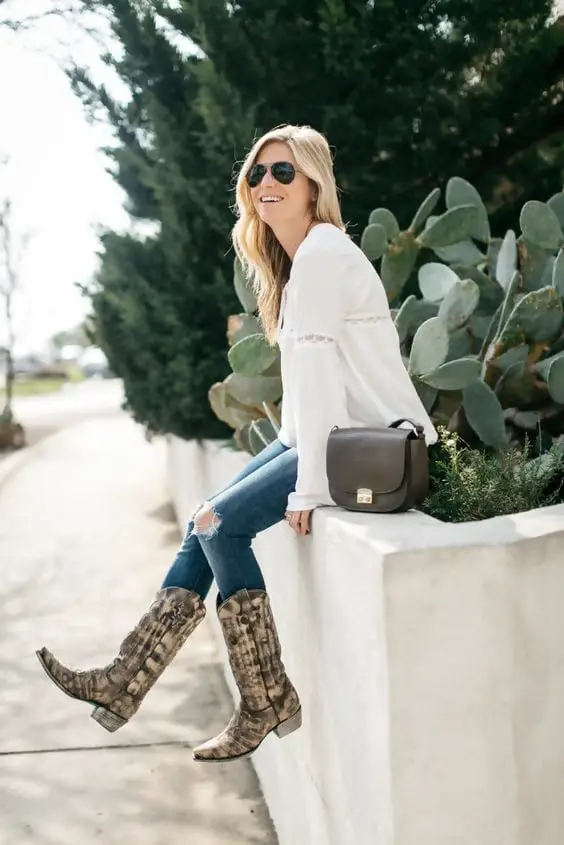 A white top is definitely a must for a cowgirl outfit. It looks great paired with your skinny jeans and cowgirl boots: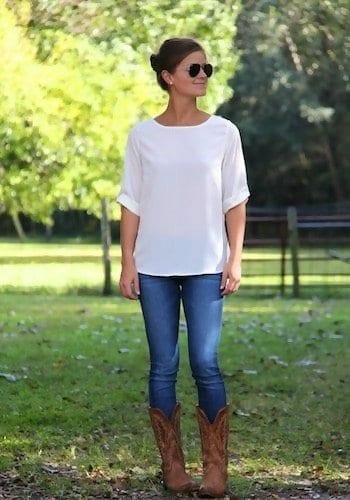 A cute poncho can also take your western style to the next level: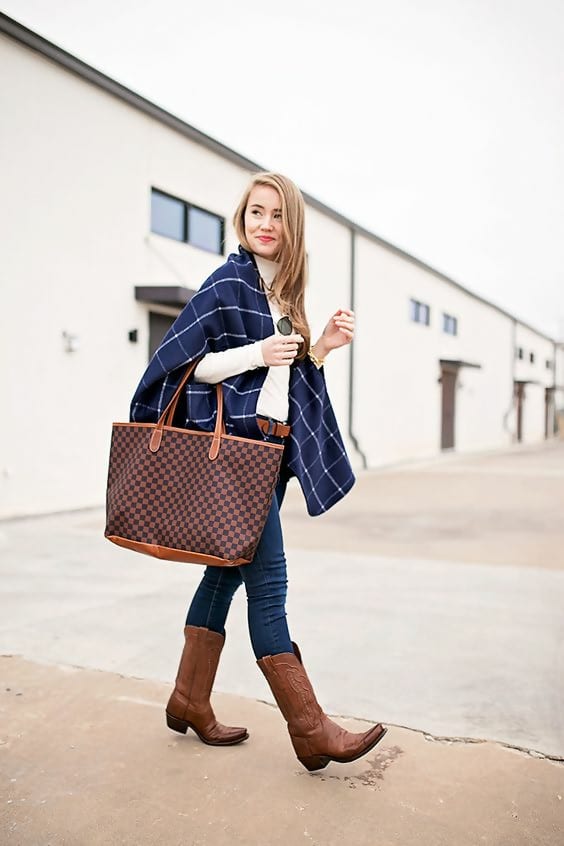 Or an oversize scarf: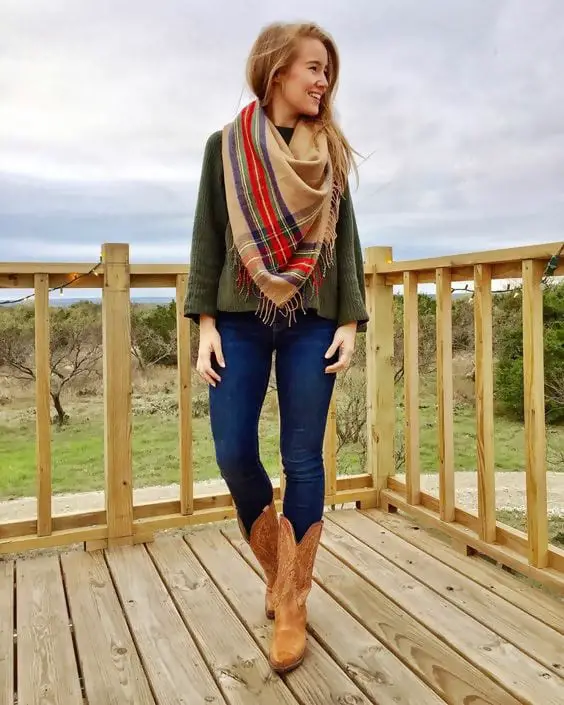 Tip3. Plaids and boots
Plaids are another iconic pattern of a cowgirl style, and wearing them on your favorite piece will make a huge difference if you want to rock a western look.
But plaids and boots? Now that's the epitome of a western style.
I love how plaids look on an oversize scarf: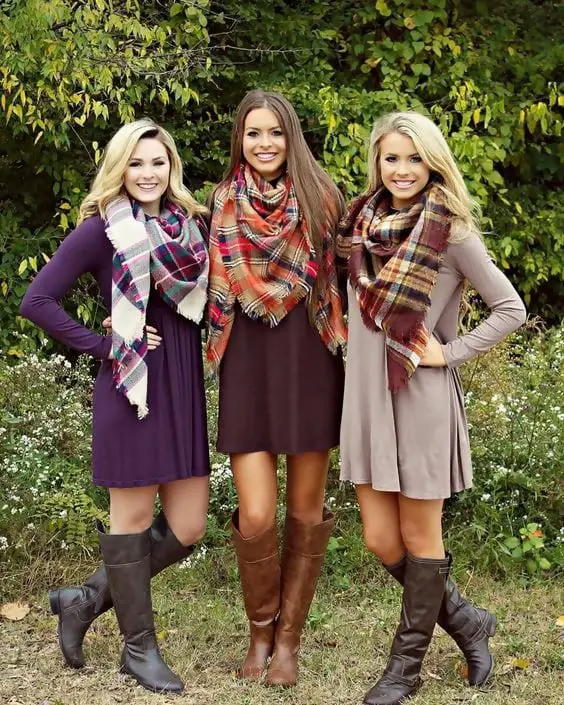 A plaid scarf, boots, and jeans will definitely give you instant cowgirl vibes without even trying: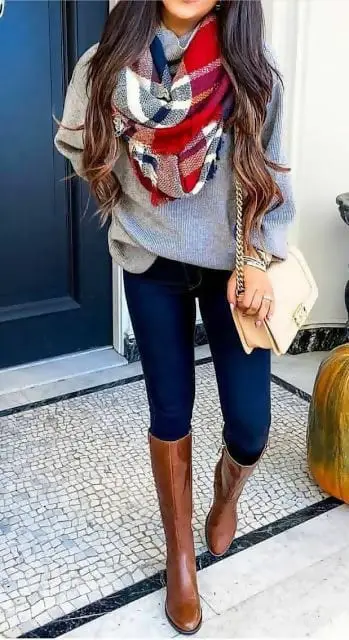 A plaid blanket scarf is another great idea for a cowgirl look that will surely keep you both stylish and warm during cold winter and fall days:
Tip4. Plaids and denim
As I've mentioned, nothing screams cowgirl louder than plaids and denim. If you're looking for a classic and cute western style, then a plaid shirt and your favorite denim bottoms will do the trick. You can wear jeans, denim skirts or shorts, and still, look like a modern cowgirl.
One of my favorite ways of wearing a plaid shirt is by wearing it unbuttoned on top of a tee. This is also a great excuse for displaying a cute necklace: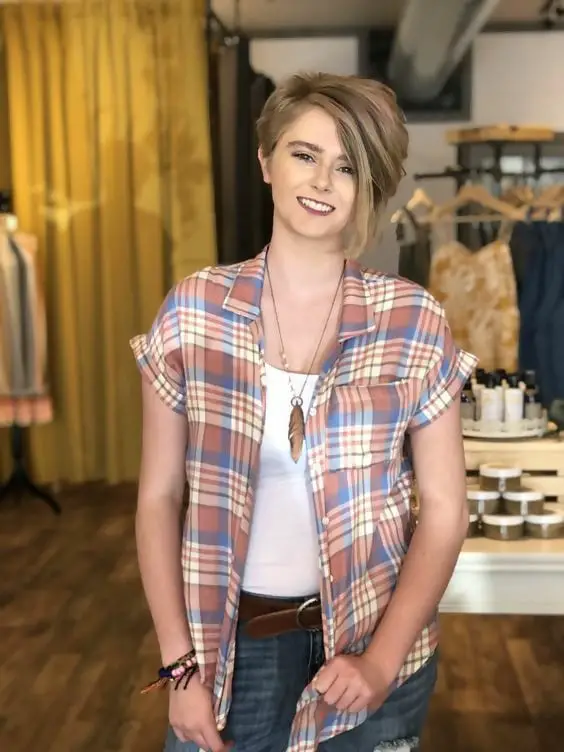 Or wear your plaid shirt tucked inside your skinny jeans and add a cute brown belt for the final touch: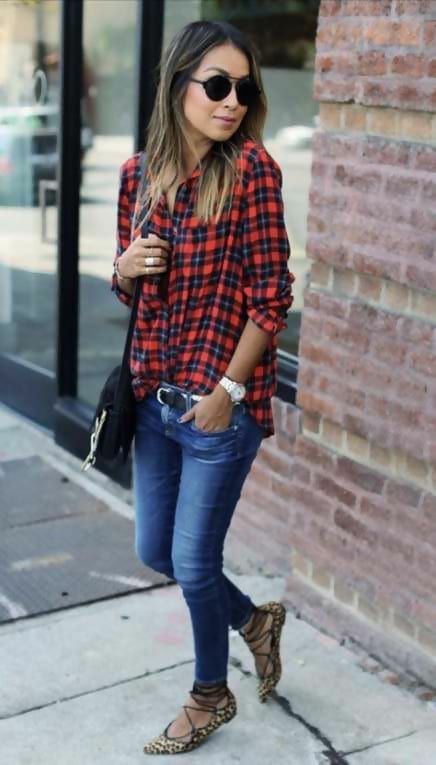 A burgundy/red plaid button-down has instant cowgirl vibes that it's hard not to look like a western girl even if you're wearing something so basic as white sneakers: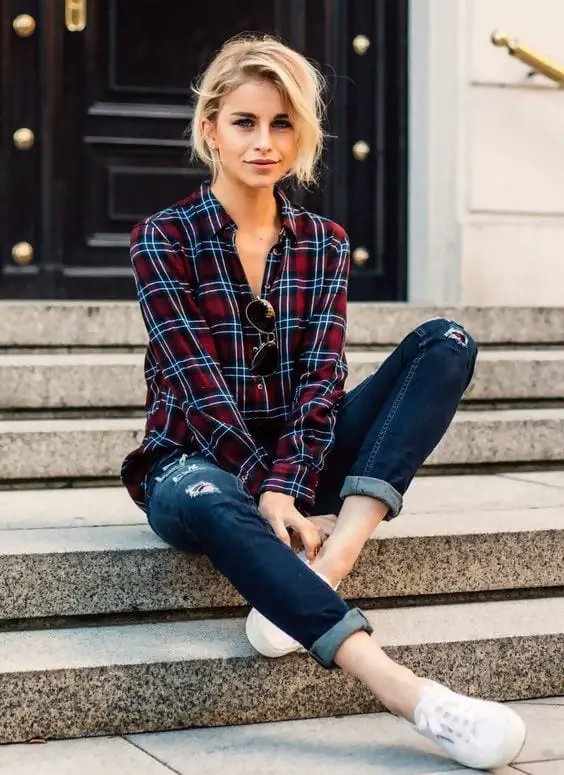 You can also tie your shirt around your waist for a cute western look: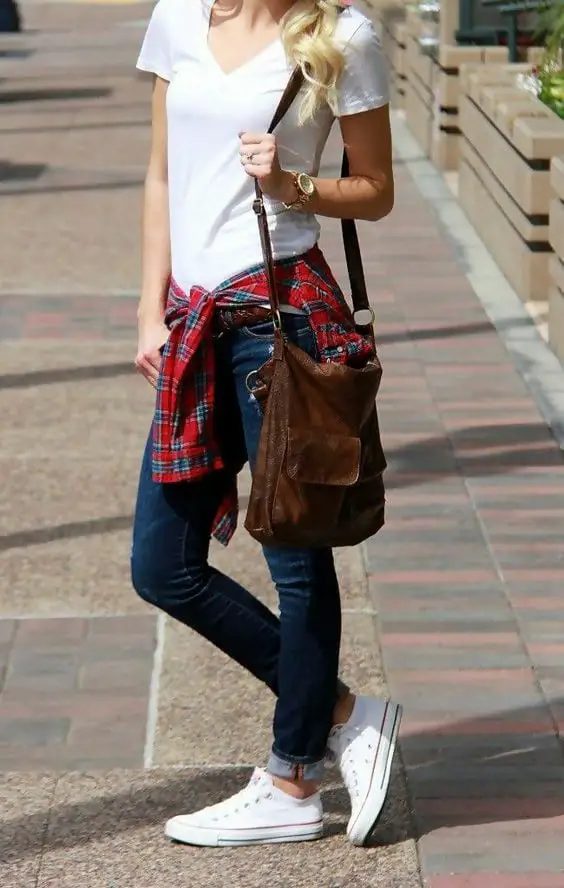 But a simple look such as a basic long sleeve button down and jean shorts can also be a great option for those days when you don't feel like trying too hard: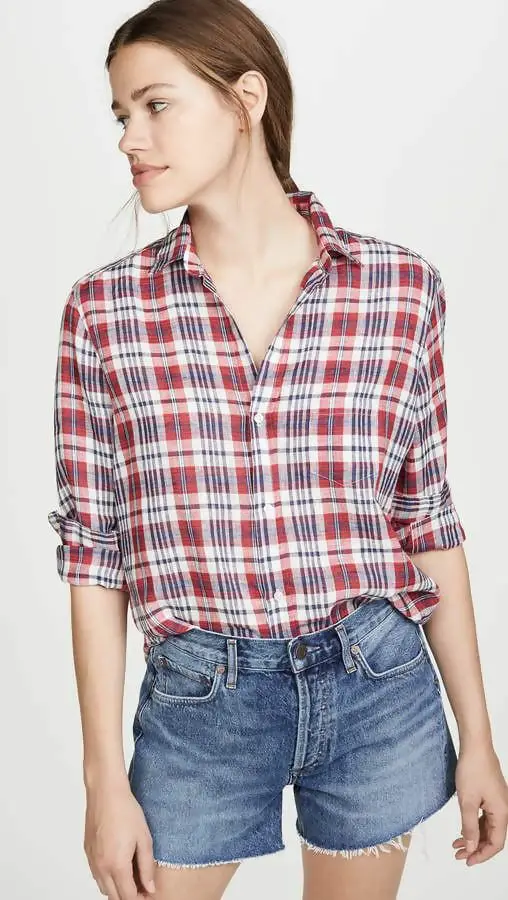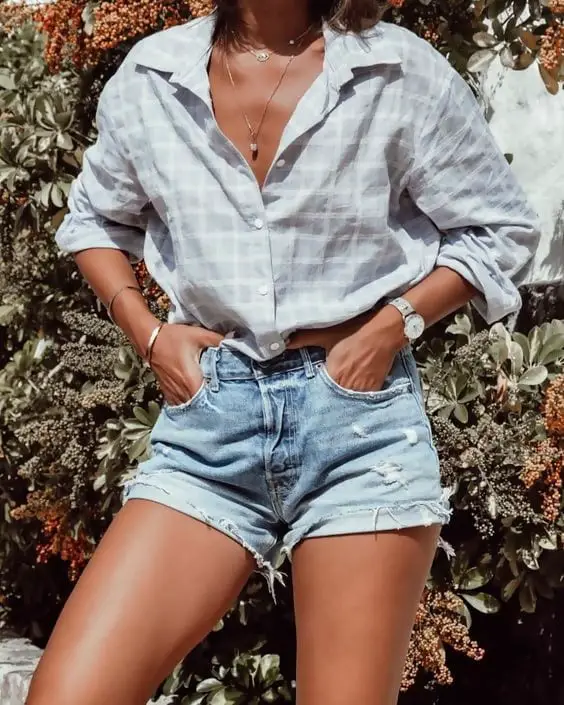 Plaids, jean shorts, and cowgirl boots… Nothing will ever be more western than this classic look: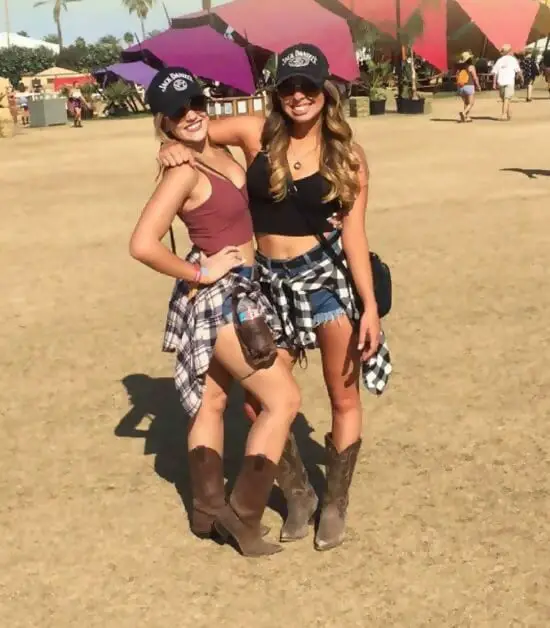 Tip5. Red bandanas and belts
A red bandana/scarf tied around your neck is another classic cowgirl look. Add your favorite bottoms and a cute belt, and you'll be showcasing a stylish cowgirl outfit.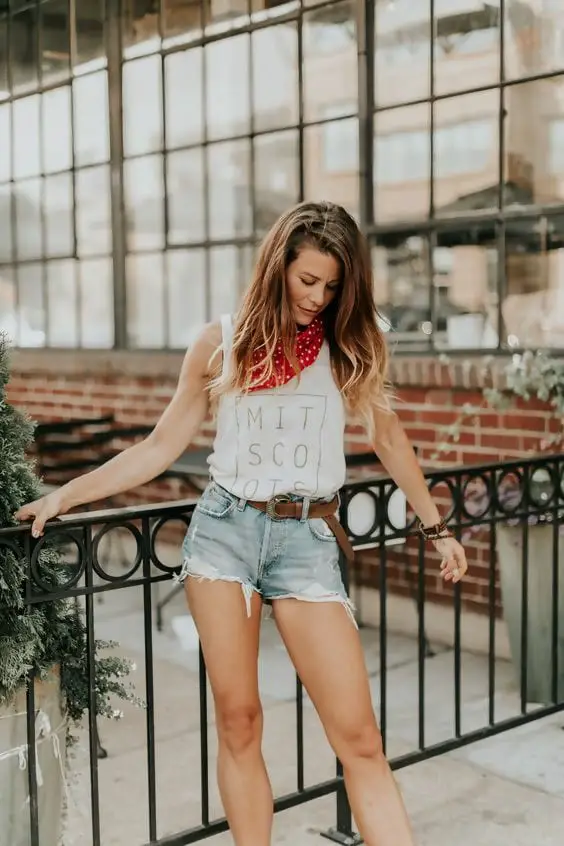 You can wear black shorts and a black belt for a sophisticated western outfit: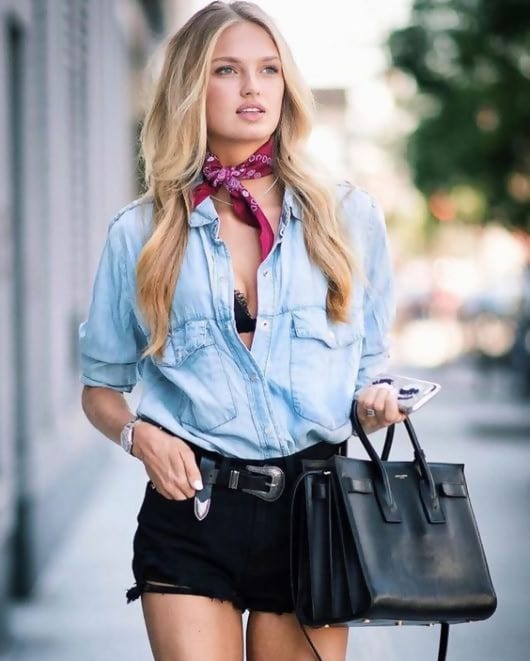 Plaids, bandana, and belts are another great combos you can't miss: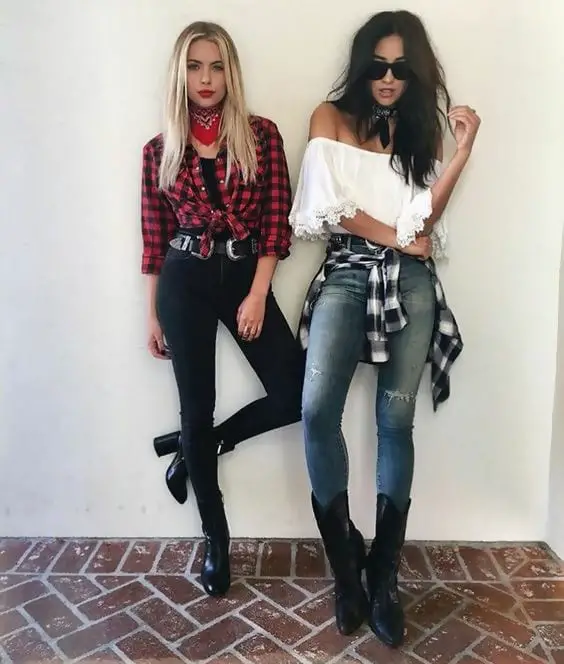 For a pulled together look, wear your red bandana and belt with a white top. This will look super western but also effortlessly cool: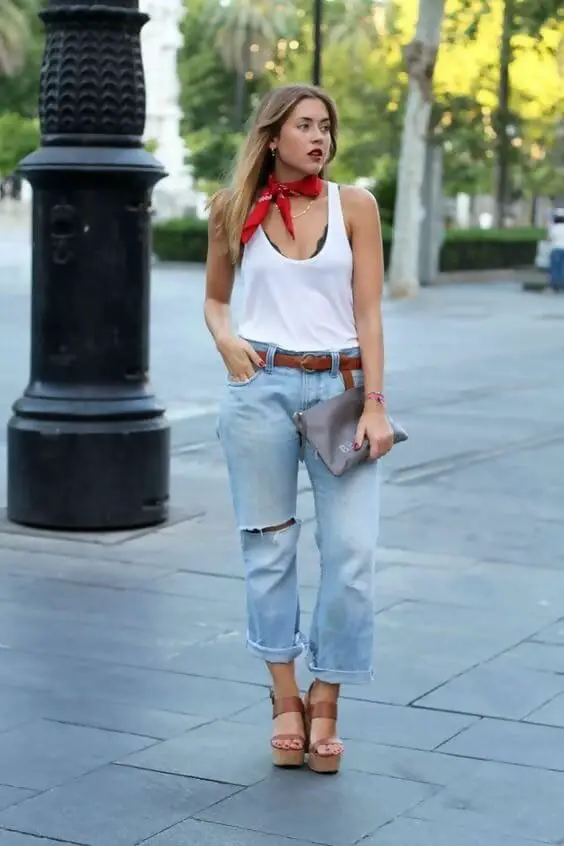 A cool and edgy western outfit idea is to wear a black belt and shoes along with your neck tied bandana. Add a t-shirt with an empowering message and you'll create a head-turner outfit: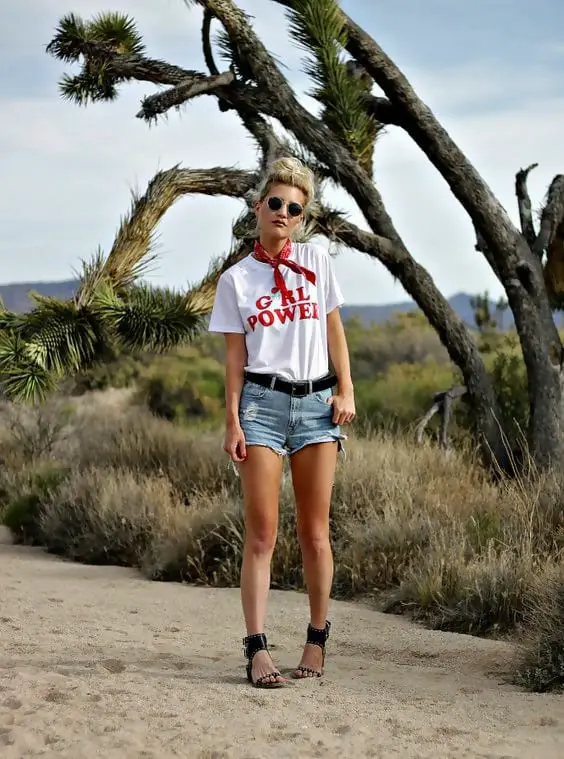 Wrap up:
A cowgirl outfit is nothing but stylish, cute and comfortable.
I hope this article helped you leave behind your misconceptions about western style being old-fashioned, and try to create your own version of a cowgirl outfit. Not only will you be showcasing a great fashion style, but you will also feel the immediate need to move to the countryside and live that true cowgirl life.