I remember a couple of years ago when wearing glasses was just for nerds or people who didn't care about how they looked. I hated when I had to use mine whenever I had a problem with my contact lenses.
But out of the sudden wearing glasses has become the coolest thing. I even have friends that wear them without having eyeglass prescription just for the sake of looking hip.
That's why I've done thorough research on eyewear trends of 2020 in case you want to upgrade your eyeglass game.
All you need to keep in mind is that you don't have to follow the latest eyeglass trends if you don't feel comfortable with any of them. Trends are meant to give you plenty of new things to try, but it's up to you to follow them or not.
Eyeglasses for different face shapes
First of all, let's briefly address which type of eyeglasses best suit your face shape. Frames should be considered exactly the same as clothes: there are some that flatter different body shapes and others that should be avoided.
Your face has a particular shape that needs to be complemented in the best possible way with the right eyeglass style: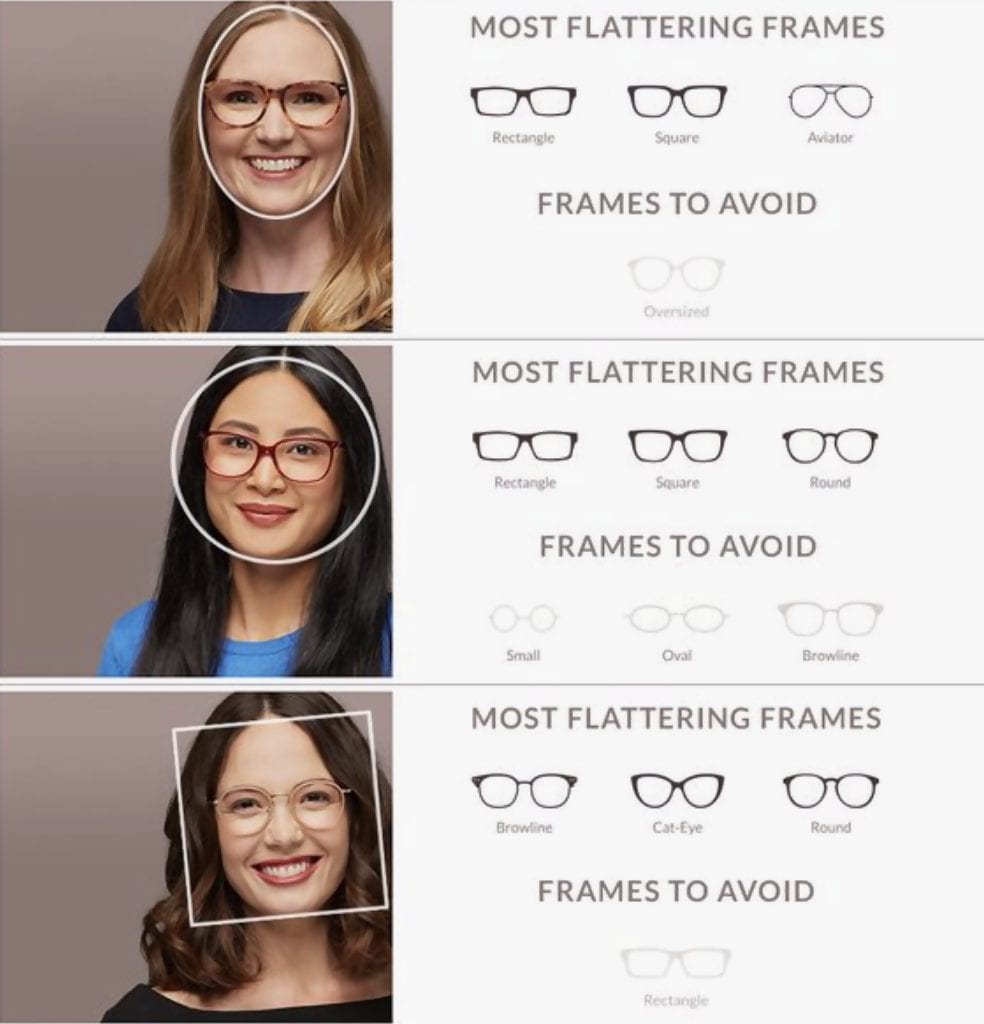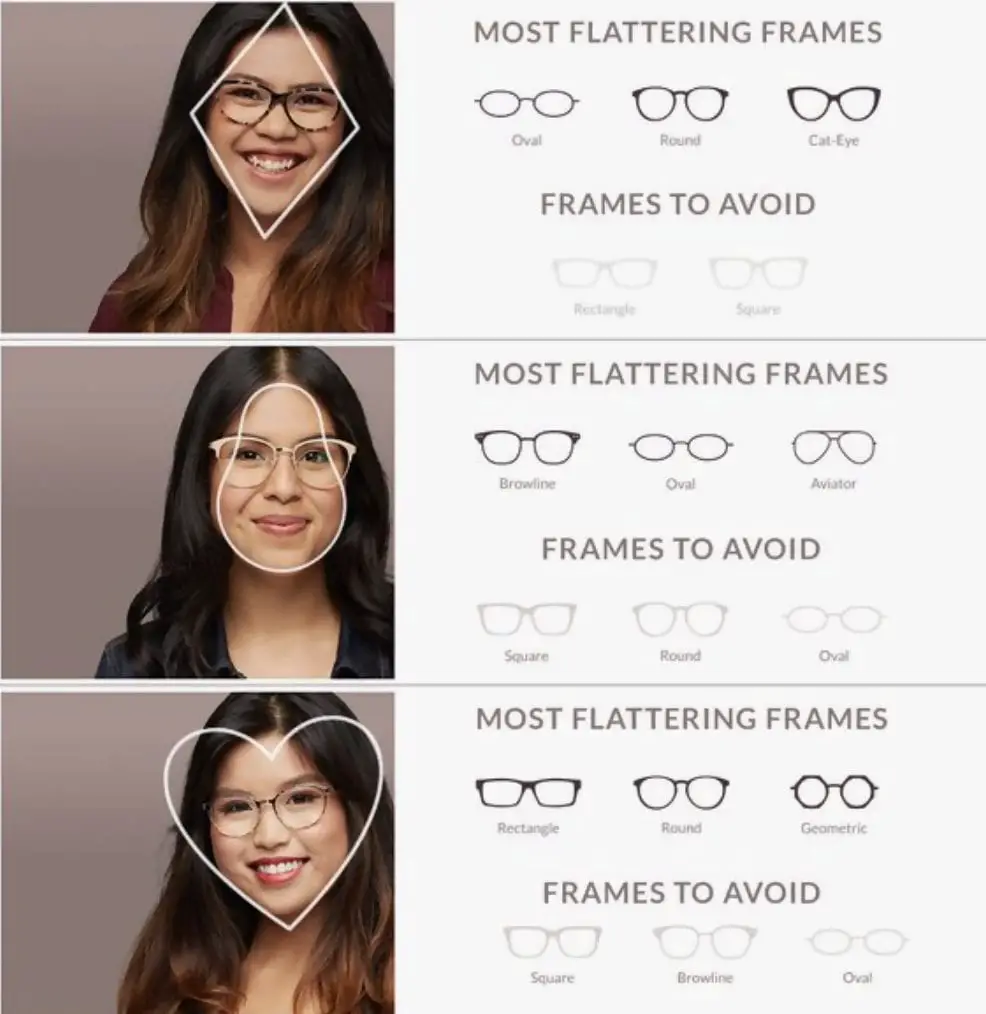 These images explain very easily the most flattering frames for your type of face. Once you have discovered your style, you'll be more than ready to go eyeglass shopping.
That being said, let's go through the top eyewear trends of 2020.
Glasses trends of 2020
1. Double bridge frames
A super hipster eyeglass trend of this year is the double bridge frames. This style is perfect for those girls who are naturally cool but want to look cute and smart at the same time.
These trending eyeglasses tend to have a circular shape, so they look great on square or heart-shaped faces.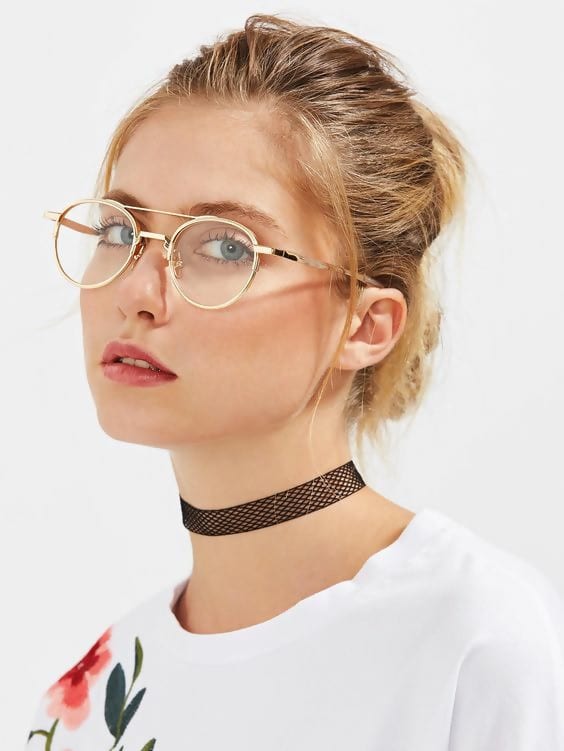 You can also choose a thick plastic frame style to make a stronger statement: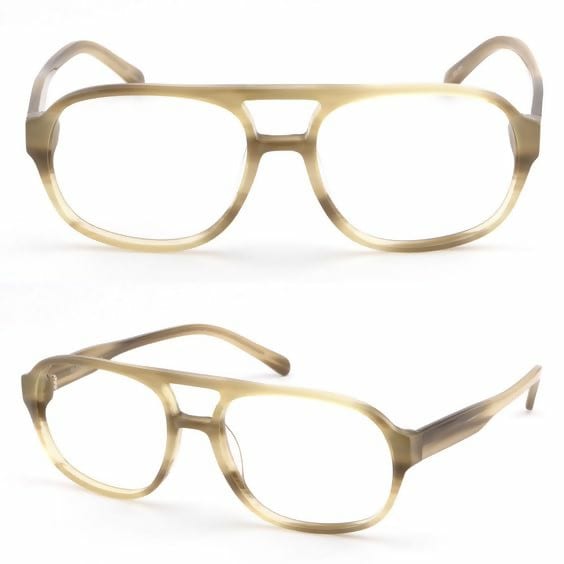 2. Clear plastic frames
Clear plastic frames are maybe my new favorite type of eyeglasses. They look so different and original that I can't help falling in love with them.
If you have a love-hate relationship with your eyeglasses, I'd say these are one of the best styles for you, as their transparency makes them both subtle and hip.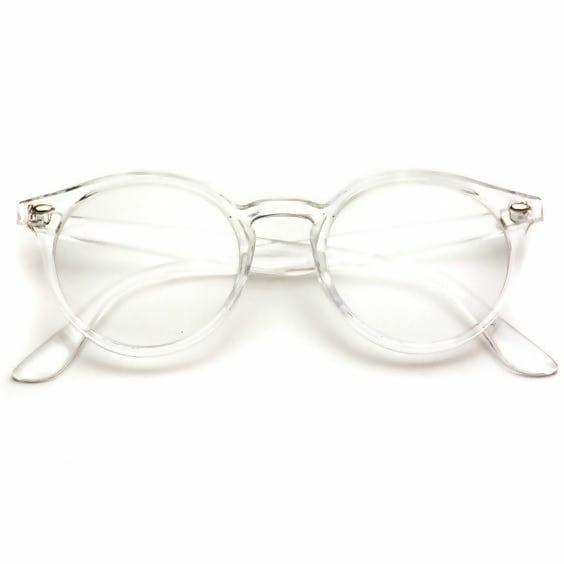 You can find them in different shapes and styles, so you're also free to choose the one that best suits your face shape.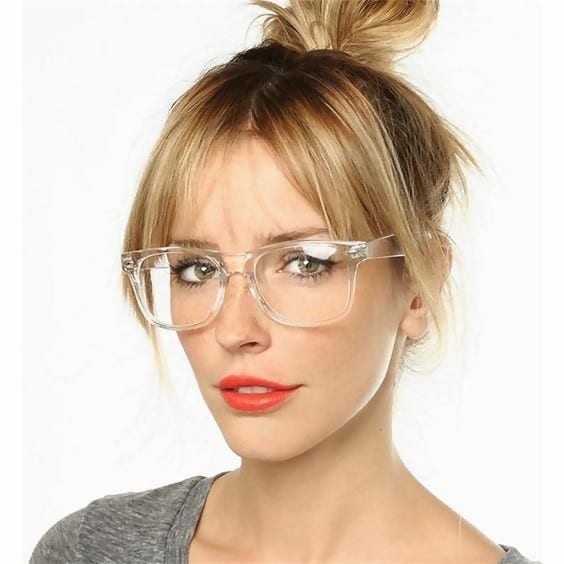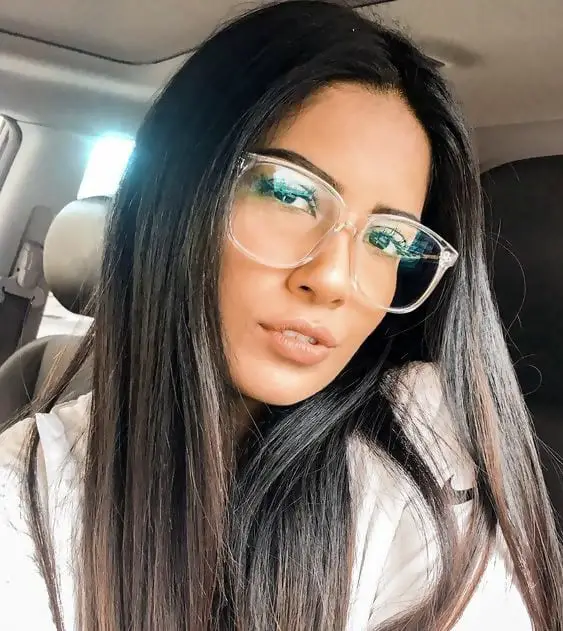 Proof that they are a trendy eyeglass? Kim Kardashian and Hailey Baldwin have been captured wearing clear plastic frames: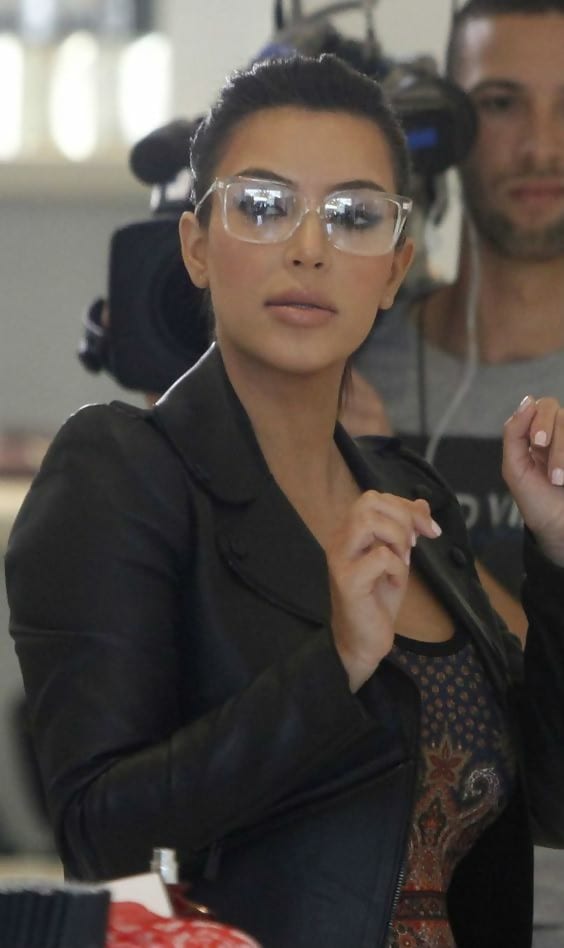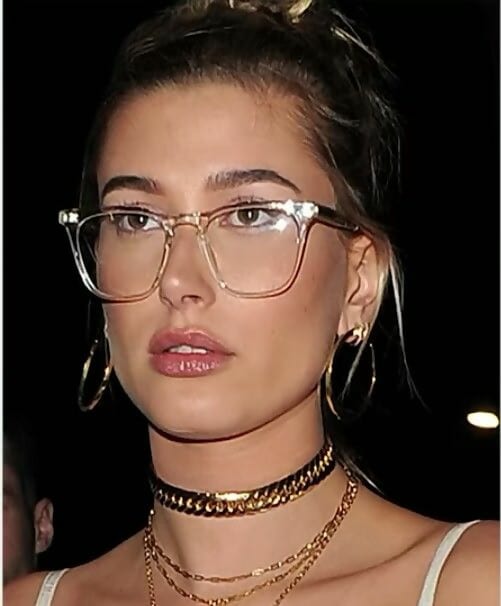 3. Leopard frames
Thanks to the animal print fashion trend, leopard frames have become a thing among optical brands. They are the perfect type of frames for anyone who wants to look chic and sophisticated.
I think this is a great option if you're not much into eyeglasses but still need to wear them because leopard frames come in different shapes so you can pick the one that best fits your personal taste and your face shape. The best part is that they are very feminine, so you won't look too hipster or too nerdy.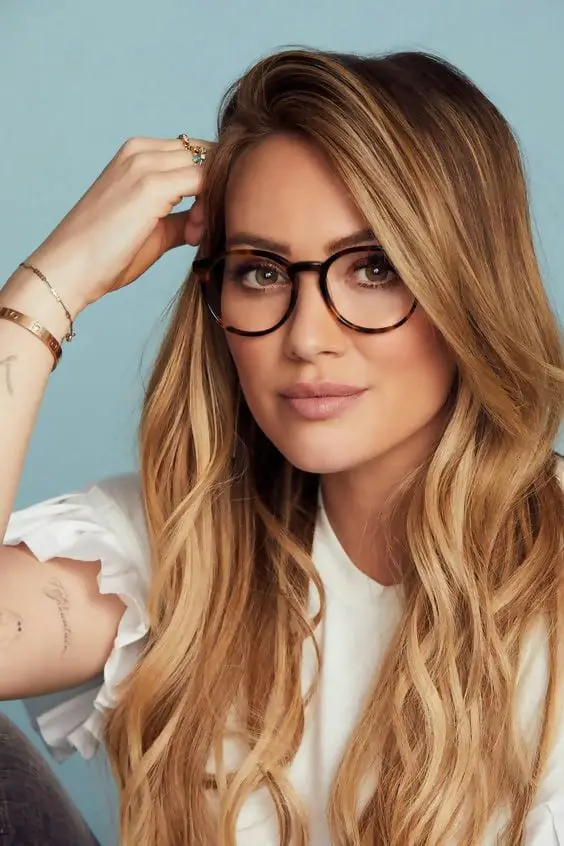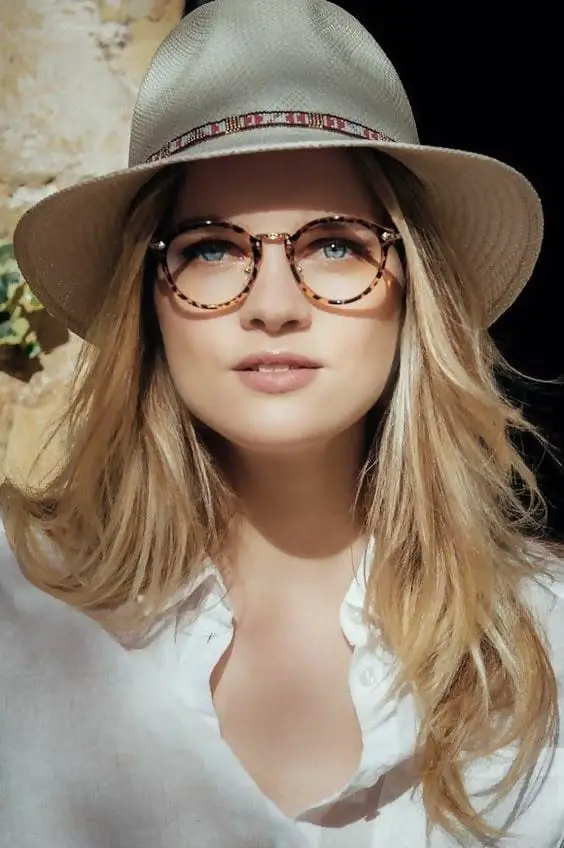 4. Cat eye
A cat eye frame is not necessarily the newest thing, but they're still as captivating as ever. They have that strong and chic vintage look that's hard to ignore.
You can choose a "regular" cat eye frame like this one: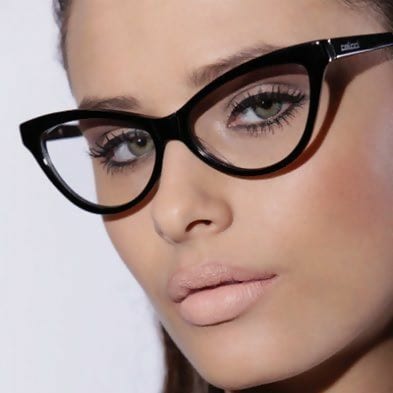 Or take your style to the next level with frames that achieve that cat eye look in a different way. For example, with an added thin metal that elongates the eye and creates that gorgeous cat-eye effect: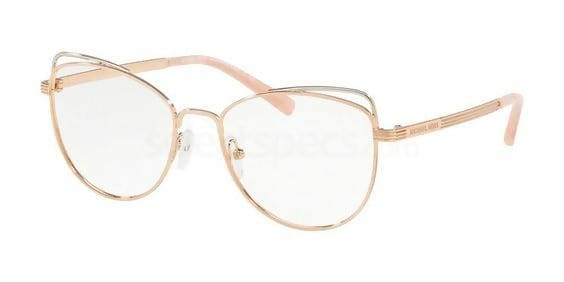 Or a black plastic element that contrasts the softness of the thin metallic frames: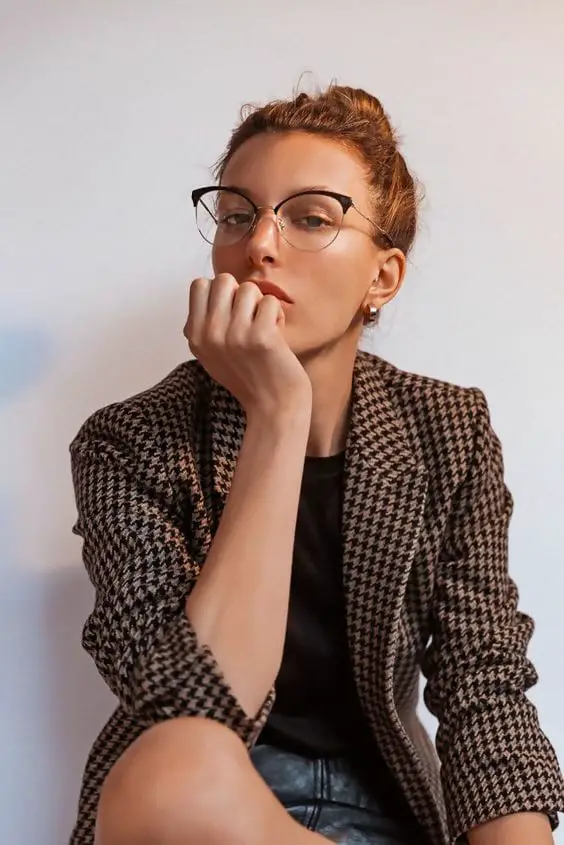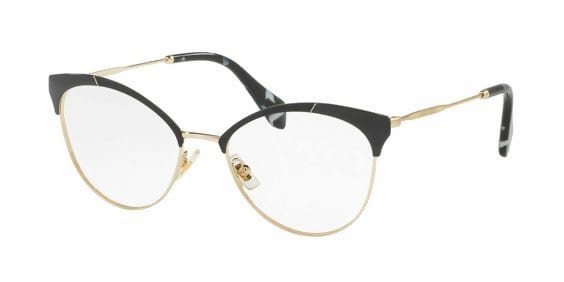 5. Wireframes
Wireframes have become an iconic style of this year thanks to the likes of fashion bloggers, A-list celebrities and basically everyone out there.
The appeal of these trending eyeglasses is that they can be worn with absolutely anything and don't have that strong of a statement like, for example, the cat-eyed frames. This makes them super versatile without losing the chicness of its thin metal frames.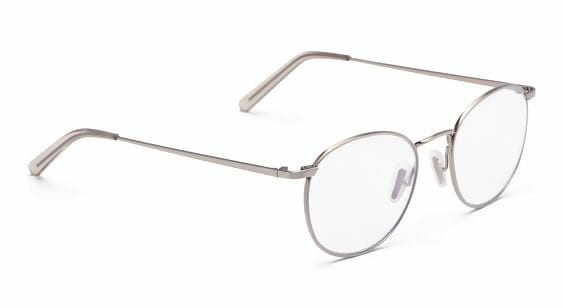 This style truly flatters any face shape because the frames are so thin that the eyeglass becomes very subtle.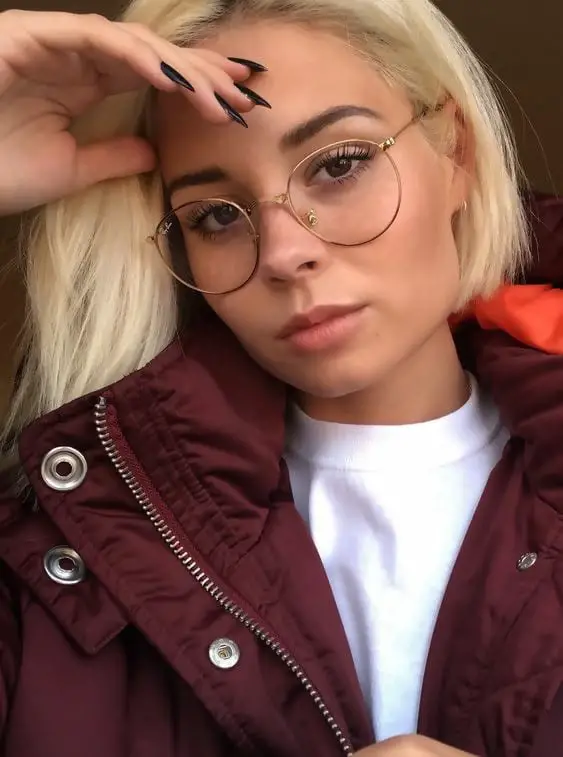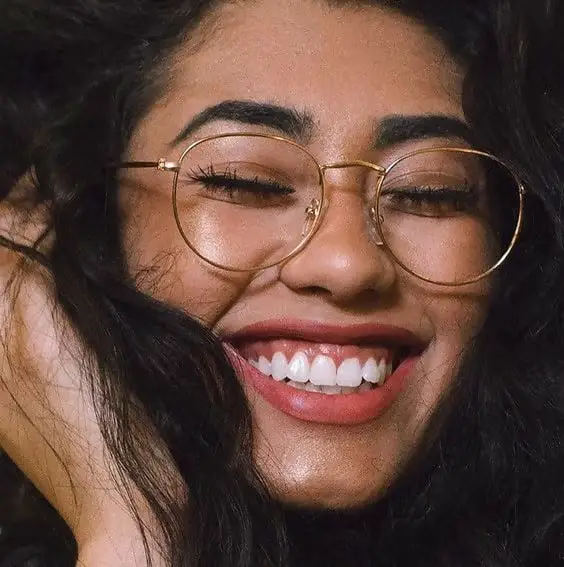 Apart from gold and silver, you can also find these trending eyeglasses in different colors such as pink or black: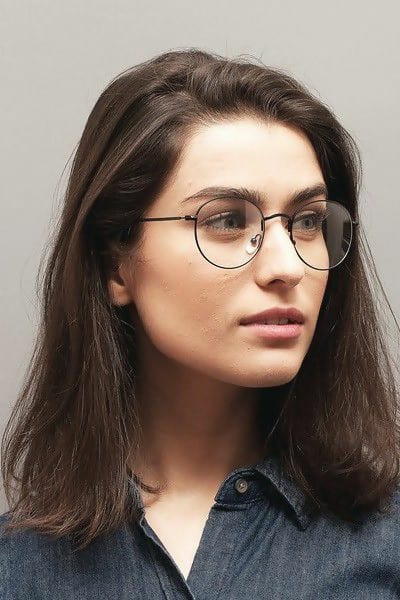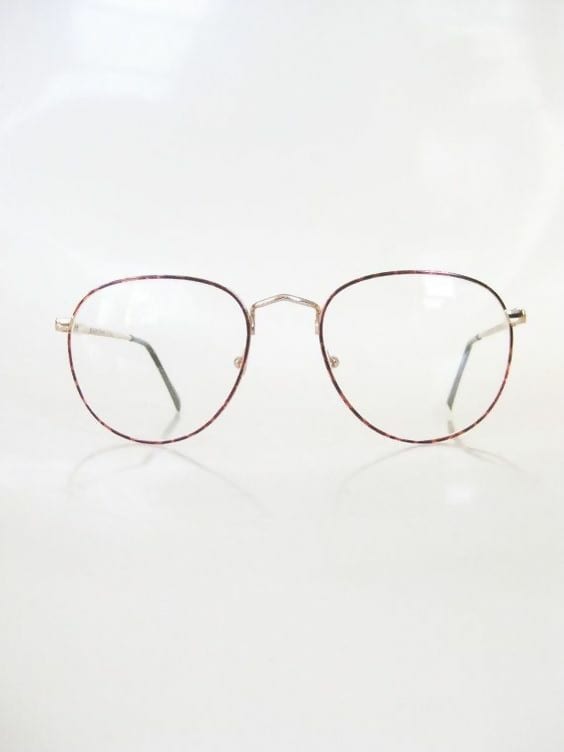 6. Circle round frames
Circle round frames have become very popular, especially among the geek community. If you feel like wearing a head-turner and geeky type of frames, this eyeglass trend should be your pick.
They also have that John Lennon vibe that will definitely make you look super cool: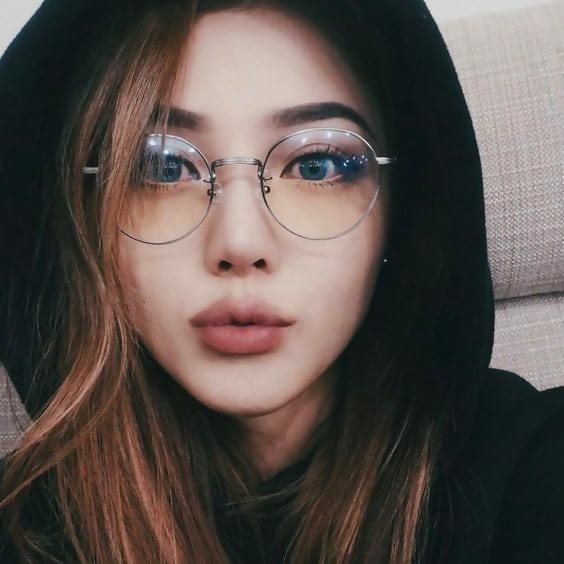 7. Oversized round frames
If you have a square shaped face, these oversized round frames will be your favorite eyeglass trend of 2020. They're very chic and hipster, which will definitely bum-up any outfit you choose to wear.
What I love about these oversized round frames is that most of them have a thin wire frame that helps in not making them too noticeable. Plus, wireframes are another trending eyeglass style as I showed you before.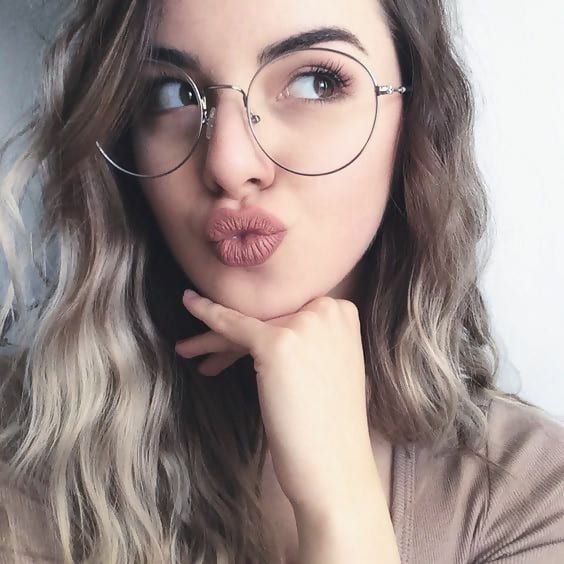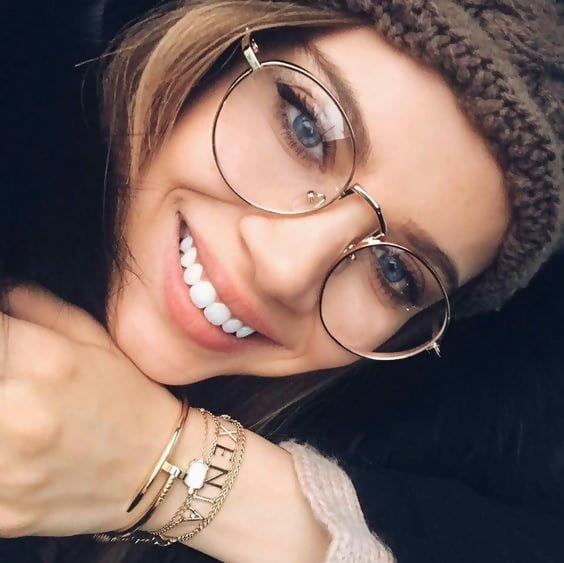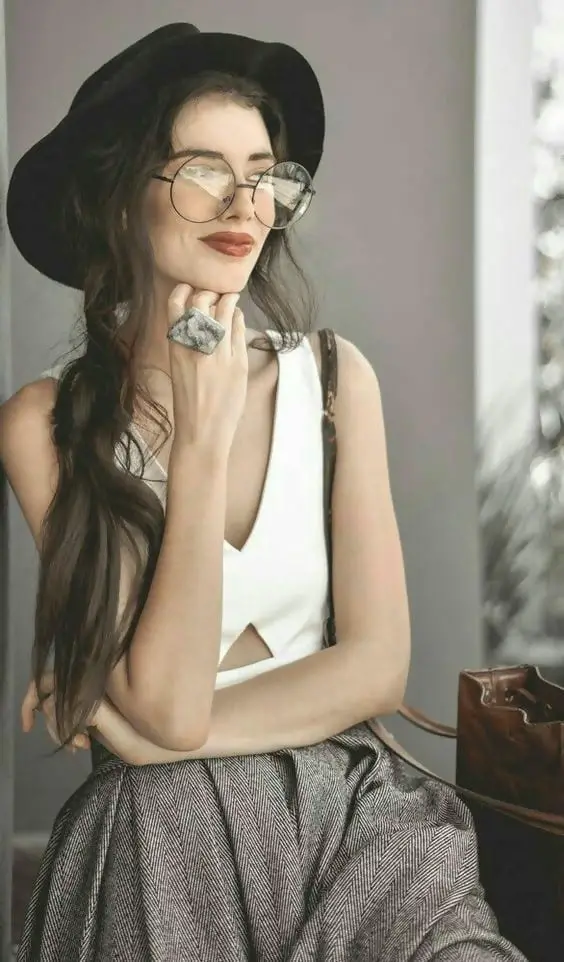 You can also opt for black plastic frames to show off your cool eyeglasses:
8. Wayfarer frames
The wayfarer style will always be a loved one among eyeglass wearers. They're super classic and cool which makes them impossible to be left behind.
The best way of updating a wayfarer eyeglass is to choose a thin frame like this one: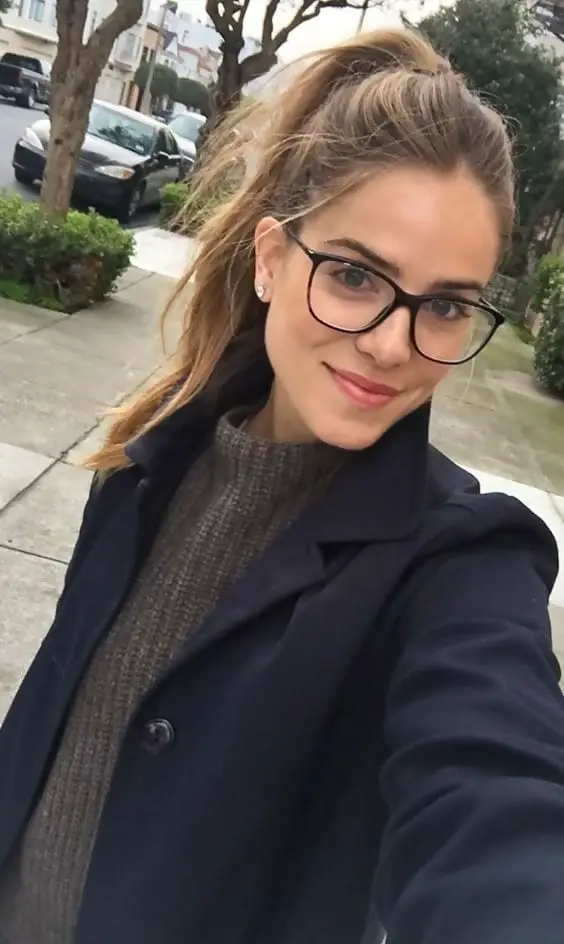 Or a soft color frame like this pale pink: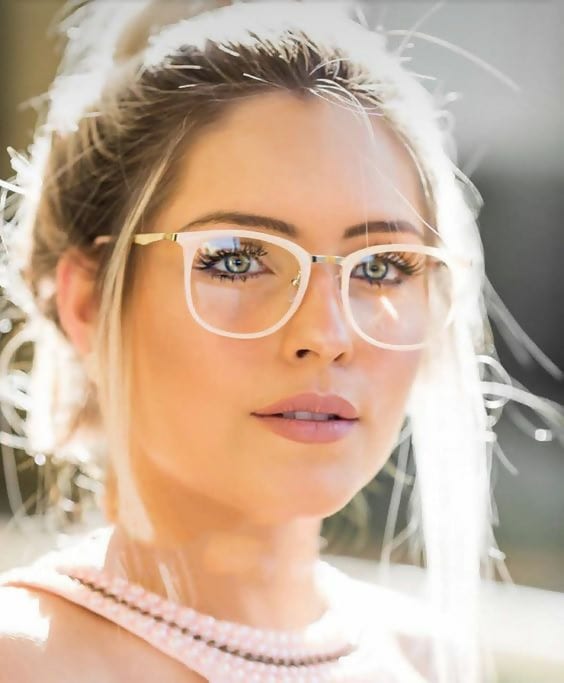 Or opt for a leopard frame if you're looking for versatility: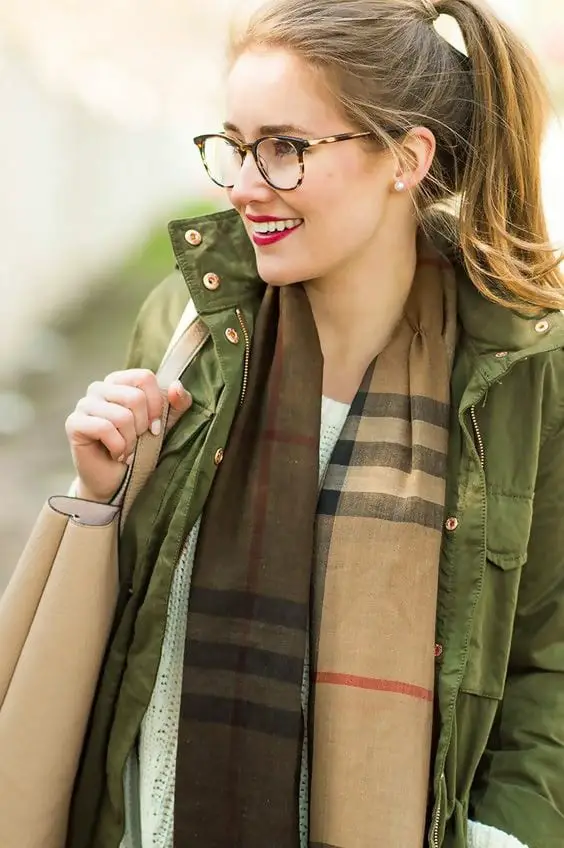 Shop The Eyeglass
---
Click the picture to buy
Wrap up:
These eyeglass trends of 2020 show us that the eyeglass game is still on!
Most of them have three things in common:
– Thin frames
– Plastic frames
– Round frames
This means that even if you're not 100% convinced about these trending eyeglasses, you can still adapt any type that you like by keeping in mind these three characteristics. If, for example, you love square shaped frames, then pick one that has a thin wire frame.
I hope these top 8 trending eyeglasses will help you find the perfect style for you while reminding you how cool and hip girls with eyeglasses are (and look)!