Congratulations! You are finally graduating after all those years of hard work, and I can bet you're over the moon.
Such a special occasion deserves an amazing outfit, but you should not stress over what you'll wear. You just need to enjoy these happy days and let me guide you through the most stylish graduation outfits you'll find.
Relax, take a cup of tea and read through the following ideas and tips. You've already had enough stress during your college years.
What to wear to graduation
The best thing about graduation outfits is that there is no specific dress code or rules you have to follow. It all depends on what you like and your personal style.
You can perfectly adapt a formal look into your style, so pulling out the perfect outfit is definitely not a difficult task. Graduating is one of the best feelings you'll ever have, and choosing your clothes should be as fun and exciting as receiving a diploma.
I've compiled 35 graduation outfit ideas and styling tips that will help you look absolutely gorgeous on your special day. Take notes and remember to enjoy the process!
35 Graduation Outfit Ideas to Your Day
1. Graduation dress ideas
If you're looking forward to wearing a beautiful and stylish dress for your graduation, let me share with you my top dress styles for such an occasion.
Red and sexy
What's a better way of making a statement than wearing red? I can't think of anything that can be as flattering as a red dress.
Try a burgundy lipstick to pull out a super chic look: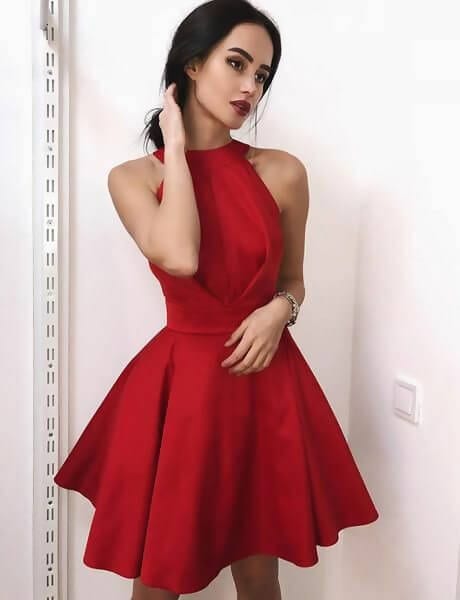 This is also a great color for a winter graduation dress, just wear a pair of nude stockings to keep yourself warm.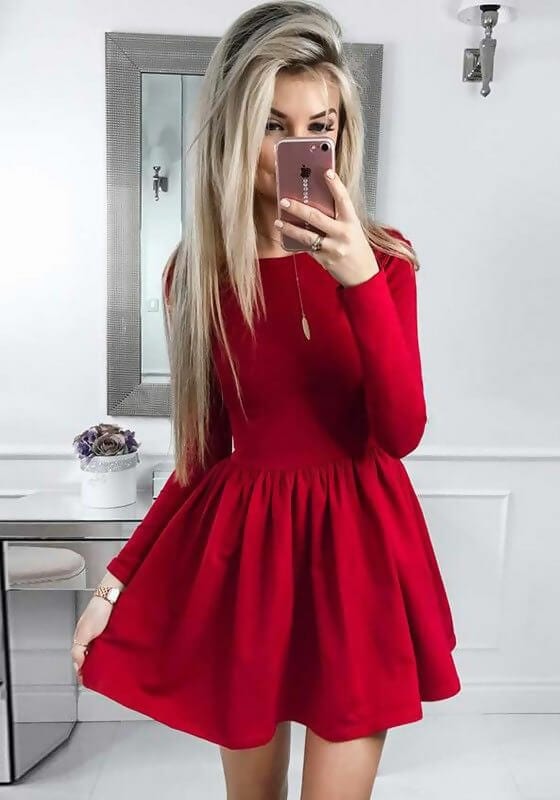 As for the shoes, I suggest wearing a pair of nude or gold pumps or high heel sandals.
nude heels:
gold heel sandals:
Burgundy is an alternative you can opt for instead of a hot red dress as the ones above. I love how sexy this color is, and suggest you pair this dress with burgundy heels as well, like the model below.
Also, an A-line dress is a super flattering option if you're wondering what to wear to graduation. It gives you a sweet and elegant look perfect for your celebration.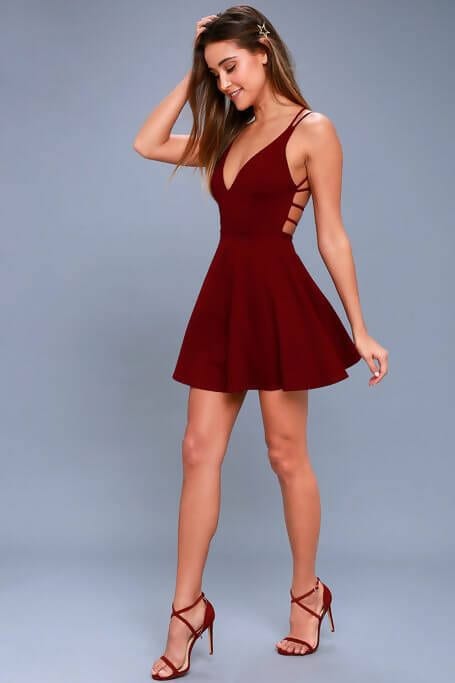 You can wear silver accessories such as a cute pair of earrings or a chic bracelet:
burgundy heels:
White and sweet
White is a great option you can choose to wear as a statement color. If you're tan or have dark skin, white is what you should opt for. It'll make you glow without even trying while giving you a sweet and chic look.
A white dress, no matter the silhouette or the style, is the definition of a cute graduation outfit.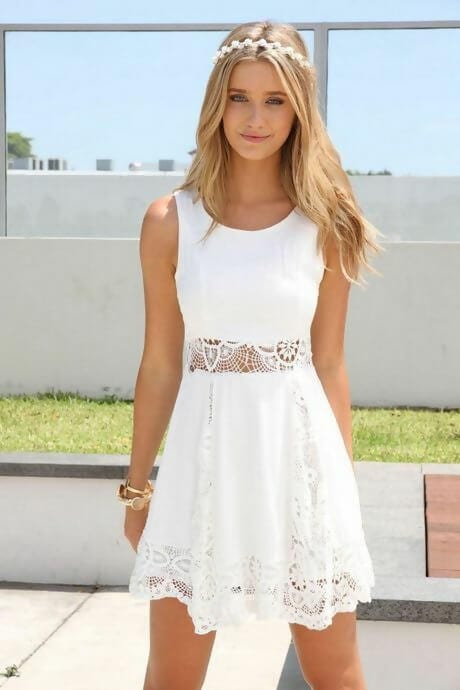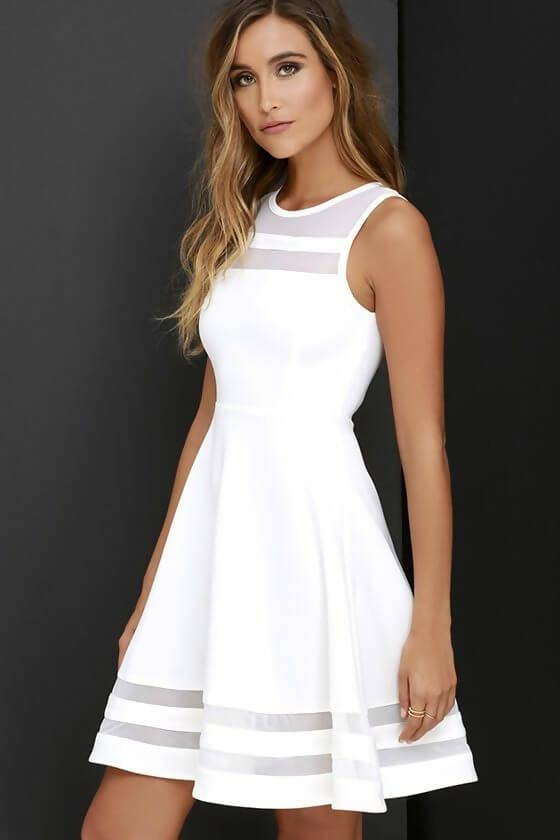 You can get really creative with the accessories. If you're a color lover, make your shoes pop up with a chic pair of heels.
A dark green, for example, is a cool color you can opt for:
For a classic and elegant look, a pair of beige or nude heels will fit perfectly:
A cute pair of pink earrings will complement your classic and elegant graduation outfit:
You can also wear a colorful accessory such as a necklace, if you want to add a pop of color to your white graduation dress:
Just any color…
You can wear absolutely any color you like because, as I've mentioned, there's almost no dress code for a graduation ceremony. If you're more into dusty colors, for example, go for it! You know better than anyone which color suits you the most.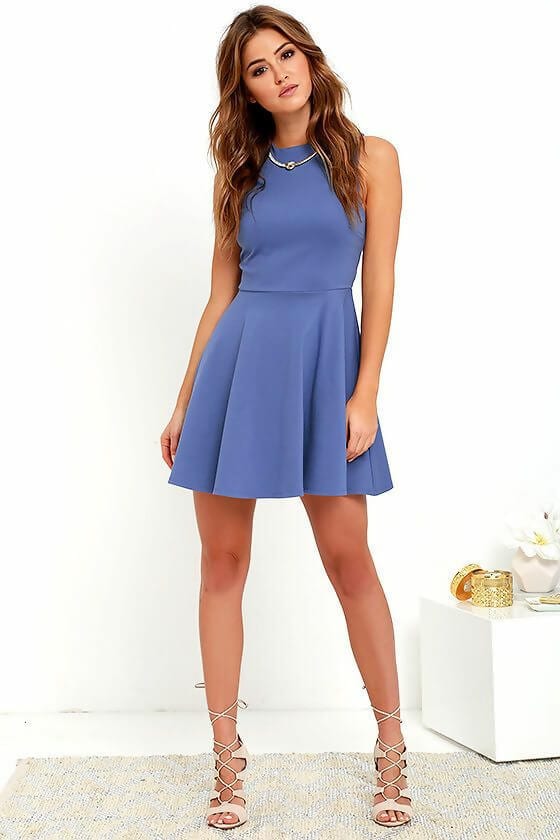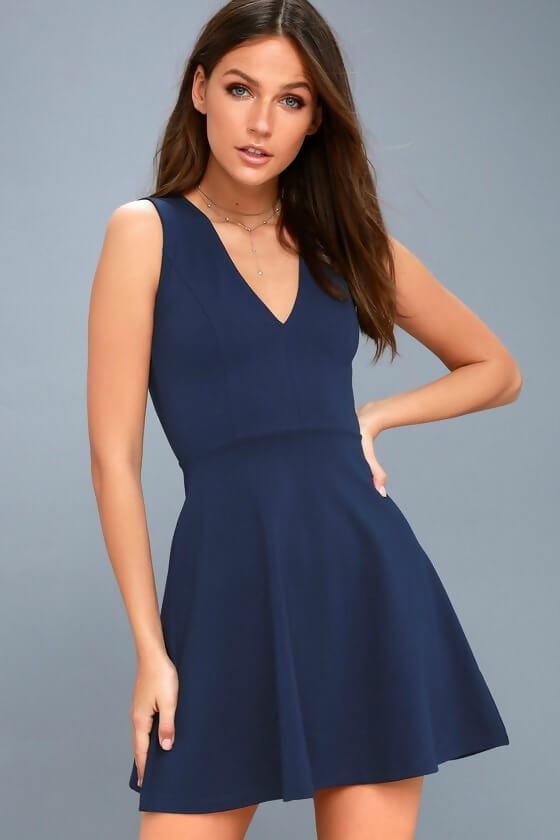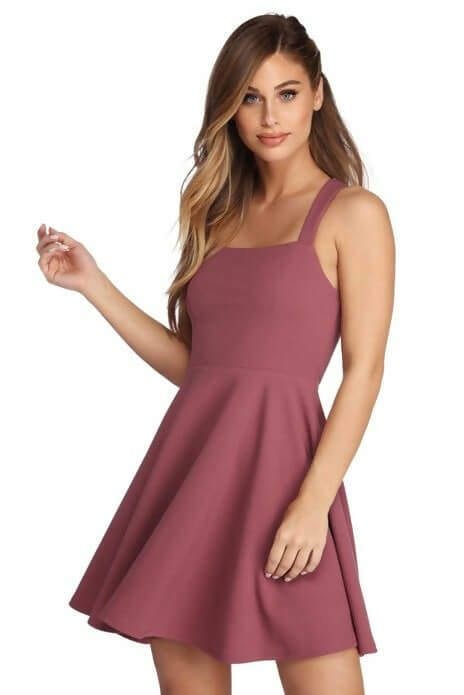 Winter graduation dresses
If your ceremony is set for winter, these are cute graduation dresses you can opt for and still look gorgeous.
Velvet is a perfect option for cold weather graduations. It's warm, chic and elegant: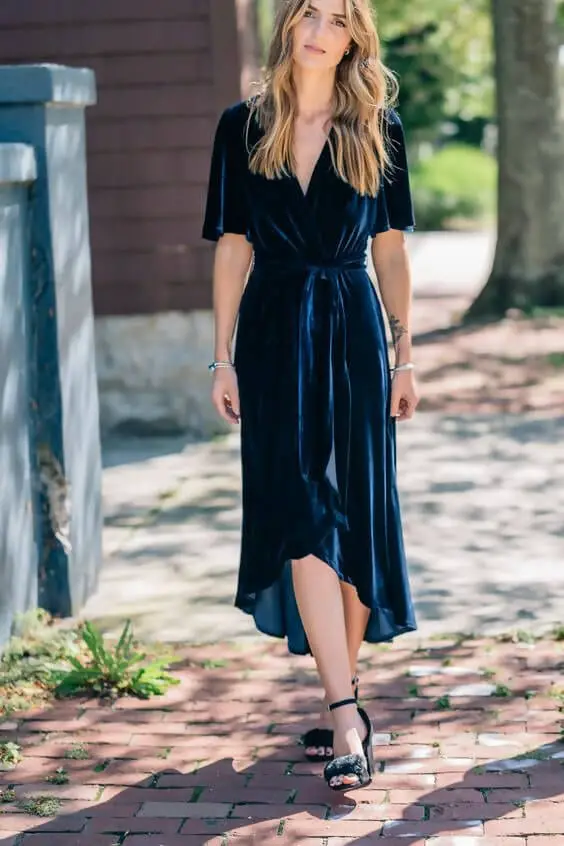 For a bolder graduation outfit, why not a midi knit dress? Imagine how cool you'll look in something similar to this:
You can also opt for any kind of long sleeve dress. A straight shaped dress is a cool option you can wear to rock a super stylish graduation look: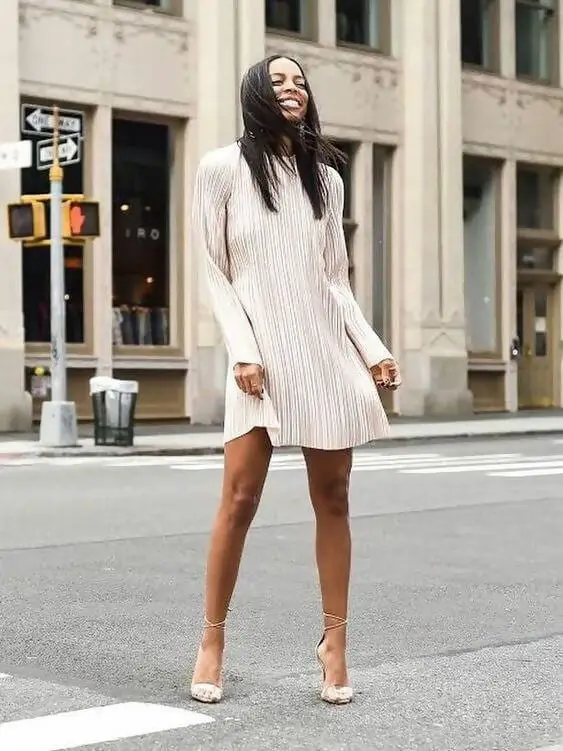 Regarding winter graduation shoes, I'd suggest to go with similar styles as these ones:
Why not knee length boots? I love how bold they make you look:
Another cool option for a winter graduation dress is tights such as these to show-off your legs:
2. Skirts
Skirts are absolutely feminine and comfortable, which makes them a great item to wear to graduation.
You can never go wrong with a floral printed skirt:
High and low skirts with a chic top is also another great graduation outfit idea: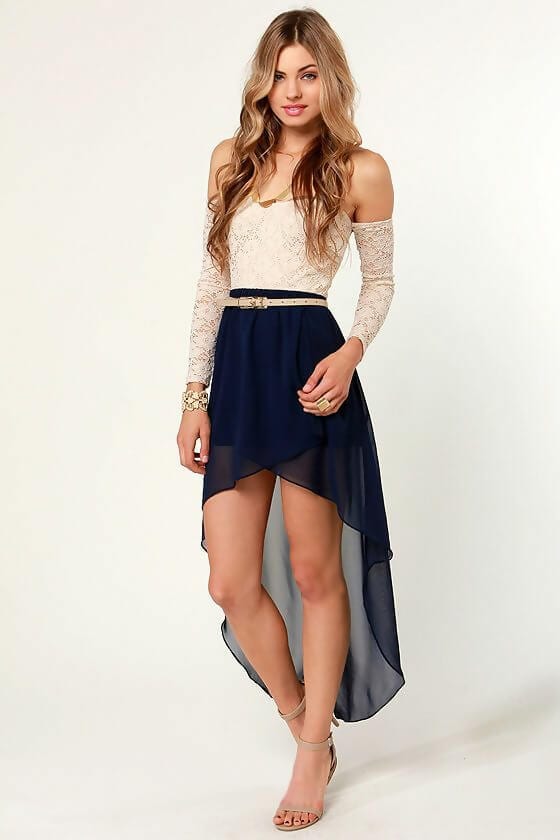 similar top:
An A-line skirt with cut-outs such as this one is a cute and classy option that will add texture to your graduation outfit: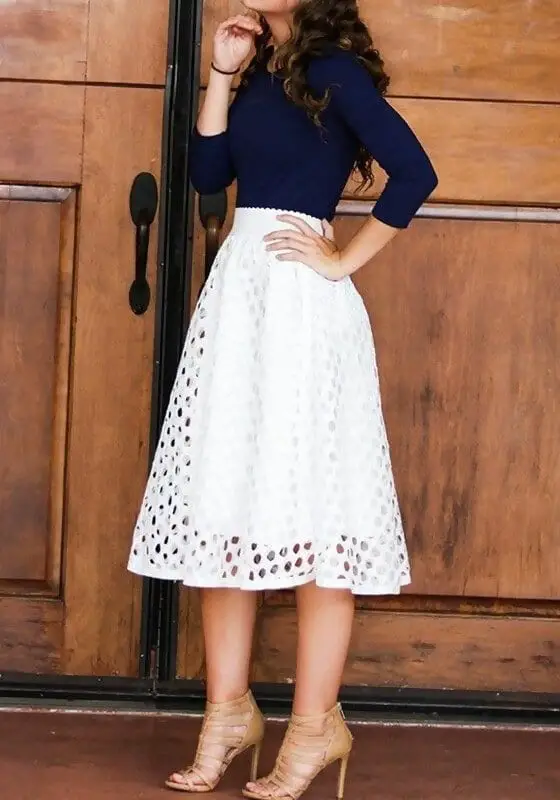 You can get really creative when thinking about what to wear under a graduation gown. If you're a fashionista, a chic skirt like this one will make heads turn: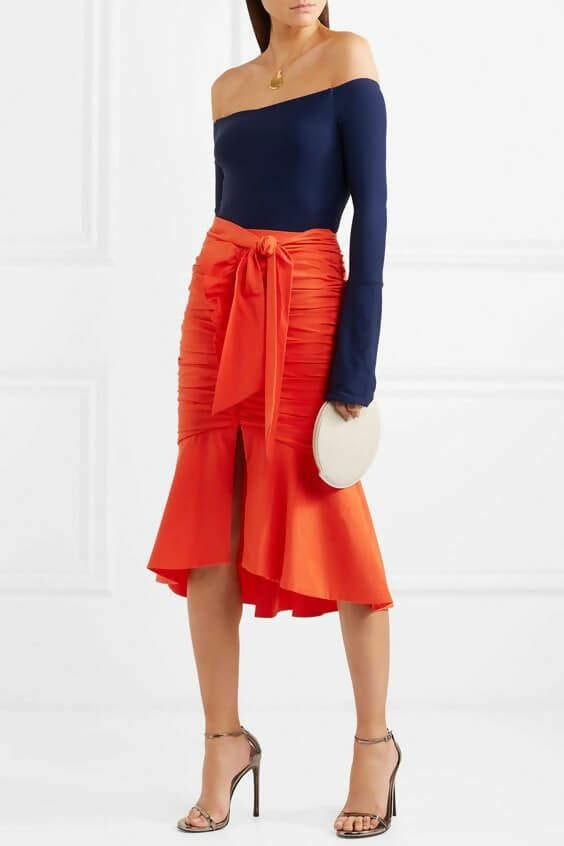 similar skirts:
A mix of trousers and skirt is the coolest option that will definitely take your graduation outfit to the next level.
3. Pants or trousers:
A cute graduation outfit idea is a palazzo pant, no doubt about it: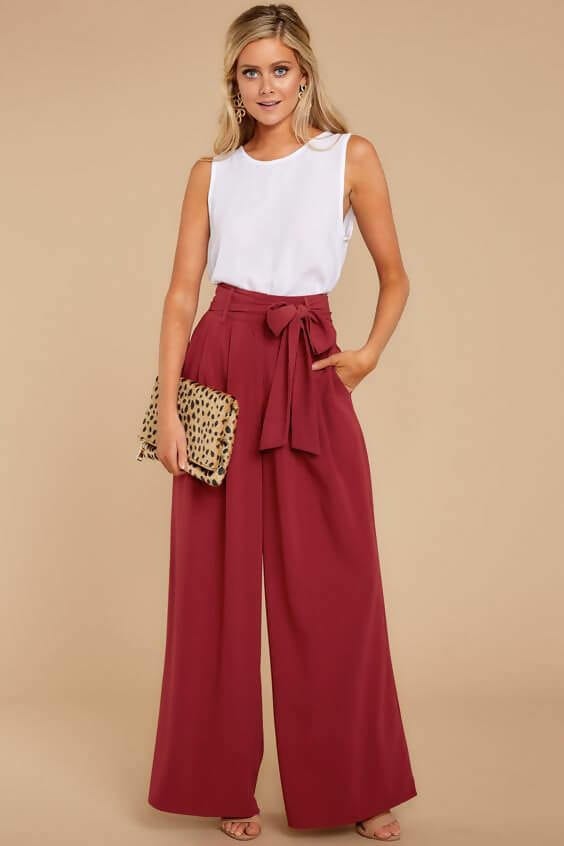 Wide leg high waist pants are also a great option. Pair them with a chic button down for a sophisticated look: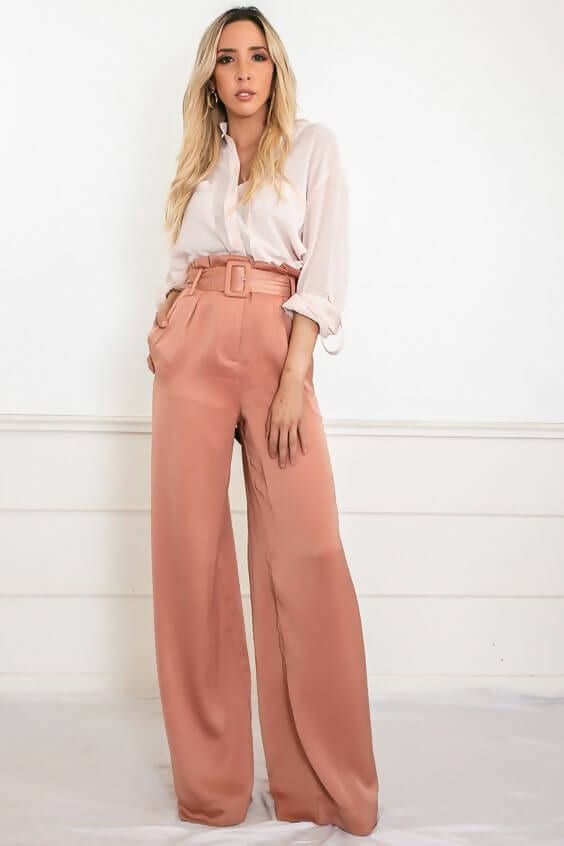 Finish your graduation outfit with a cute pair of pearl earrings:
I absolutely love how cute a pair of pleated trousers look. You can wear any high waist trouser with a crop top like this model: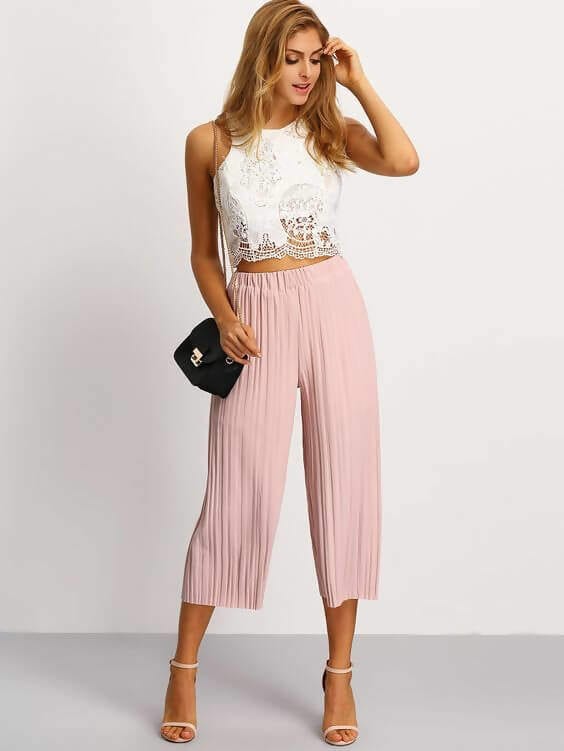 Animal prints will make your graduation outfit look absolutely trendy: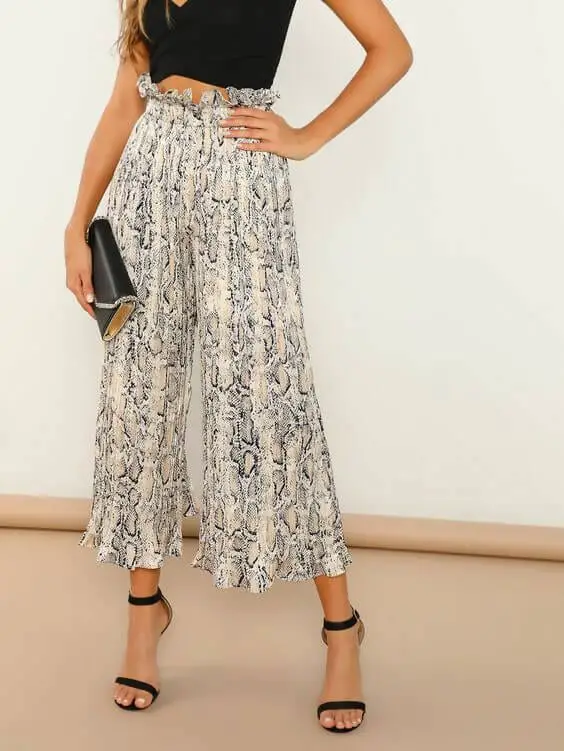 4. Two-piece sets
Two-piece sets are super cute and can make you look absolutely gorgeous:
Regardless of the style or color, two-piece sets are probably the best option for a head-turner and cute graduation outfit. You can choose the one you feel most comfortable with, and still look gorgeous.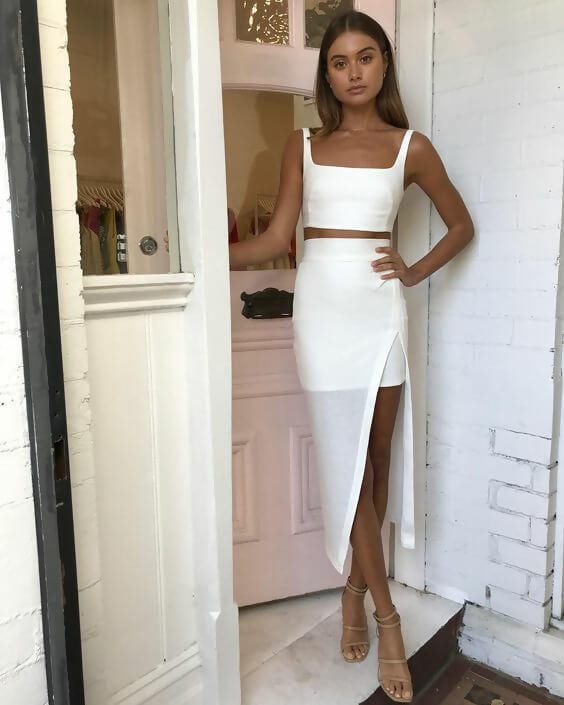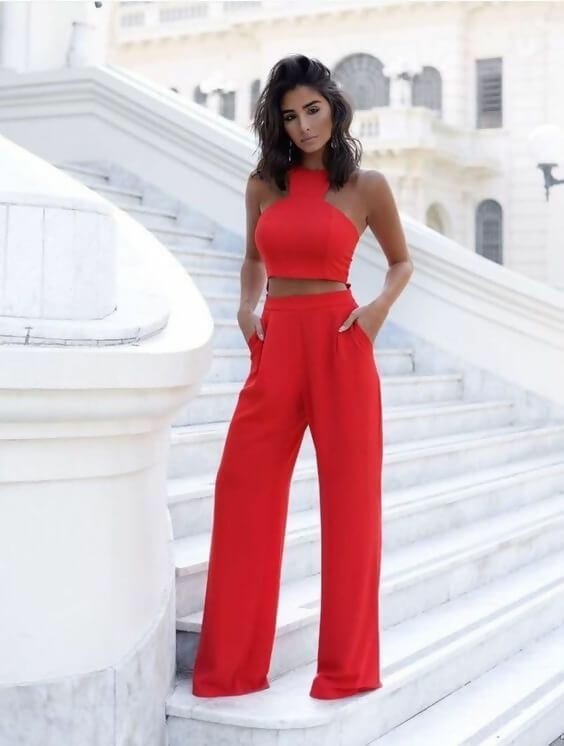 5. Jumpsuits
Jumpsuits are a cool option to wear to a graduation. They're super comfortable and if they're long-sleeved, absolutely perfect for a winter graduation outfit.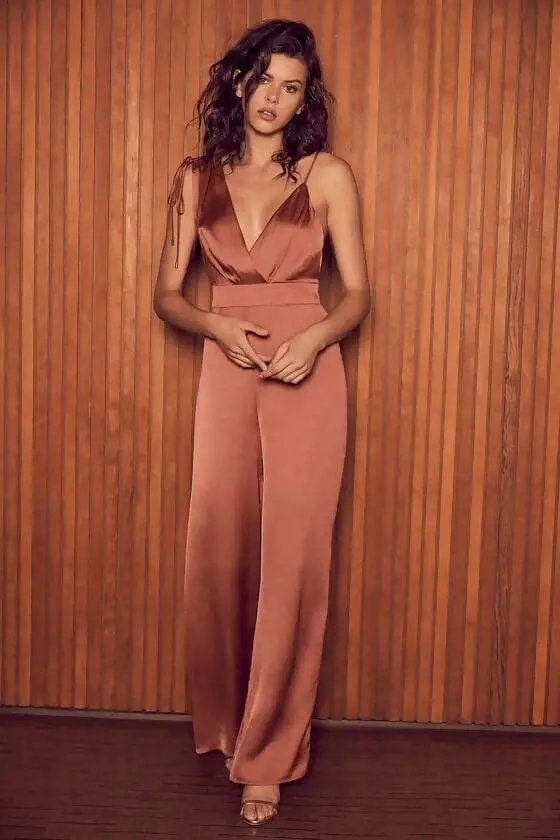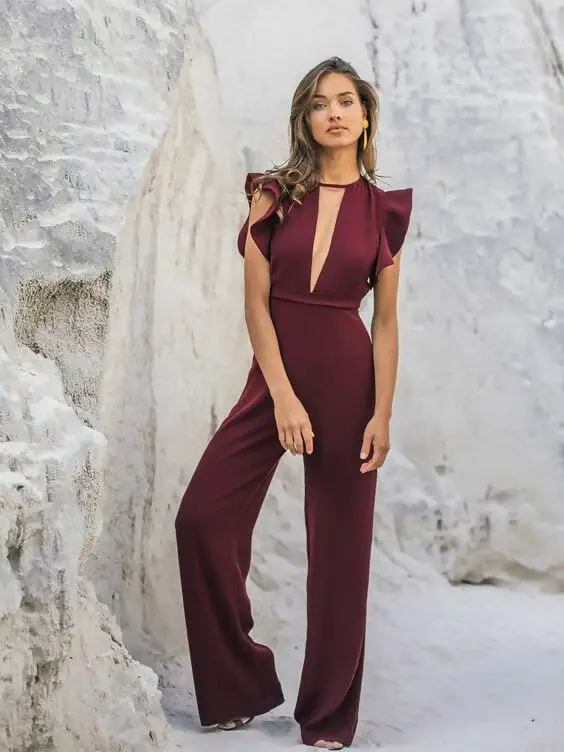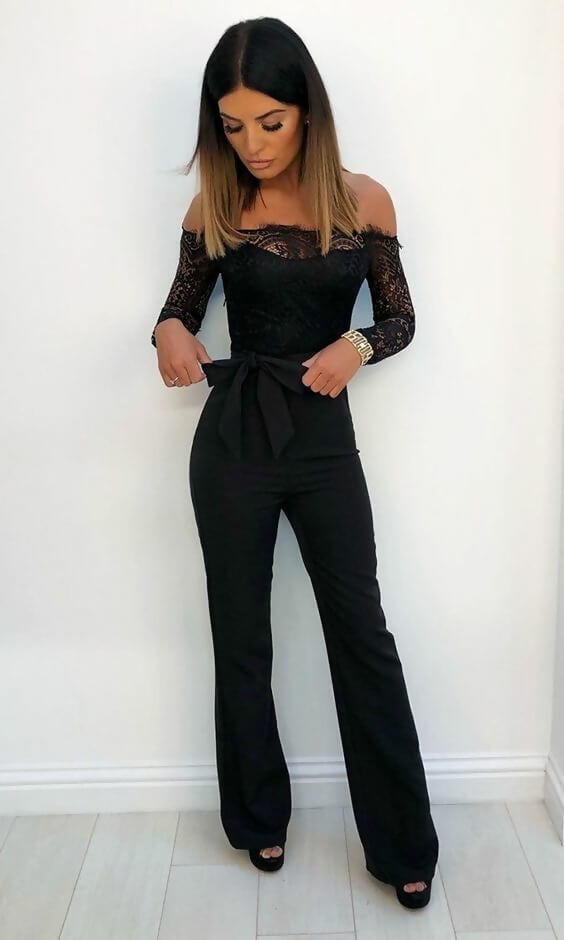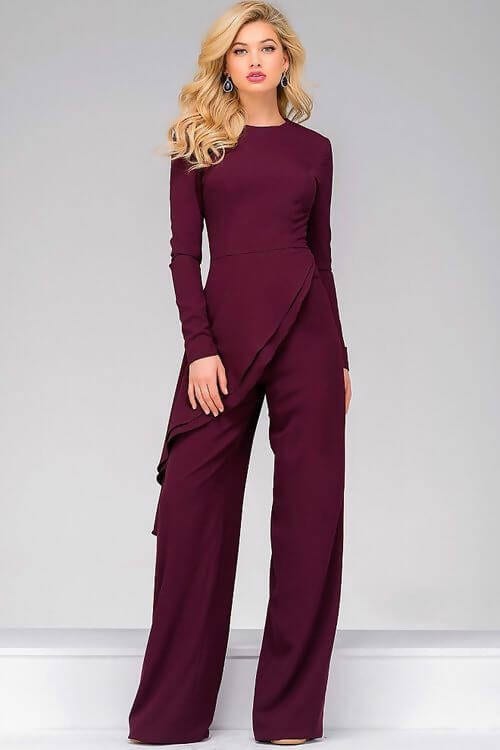 To accessorize your jumpsuit, you can opt for a statement necklace such as these:
6. Prints
Opting for prints can pump up your graduation outfit with no effort at all. Whether you choose a striped blouse or a polka dot dress, prints add texture and are visually appealing to the eye.
These are cute ideas you can get inspired with: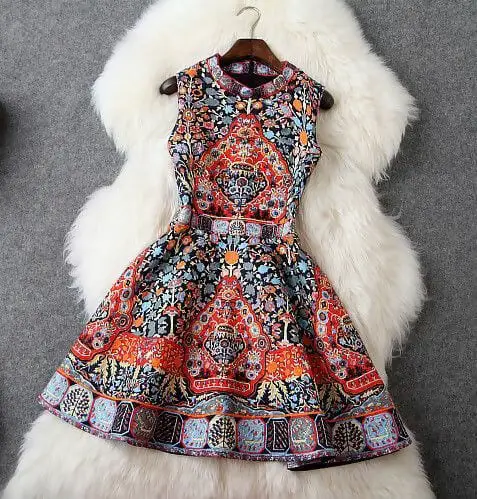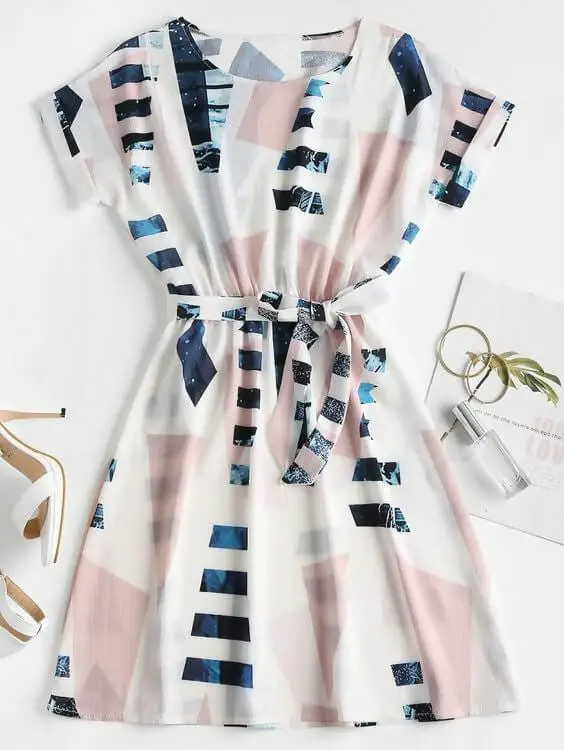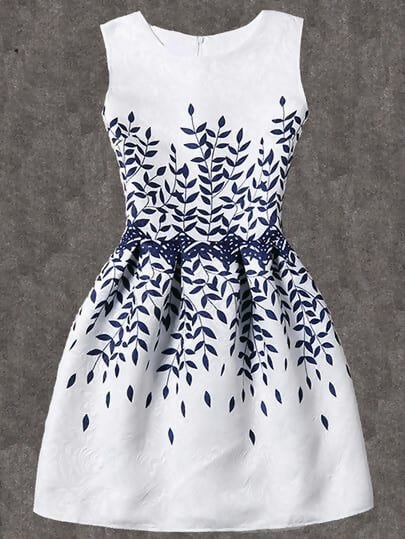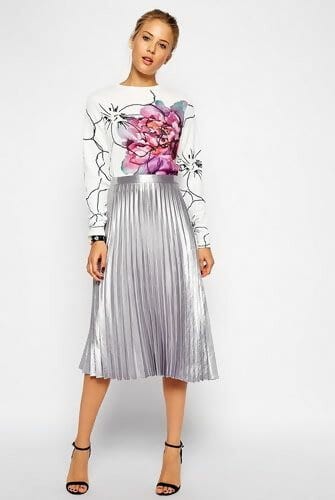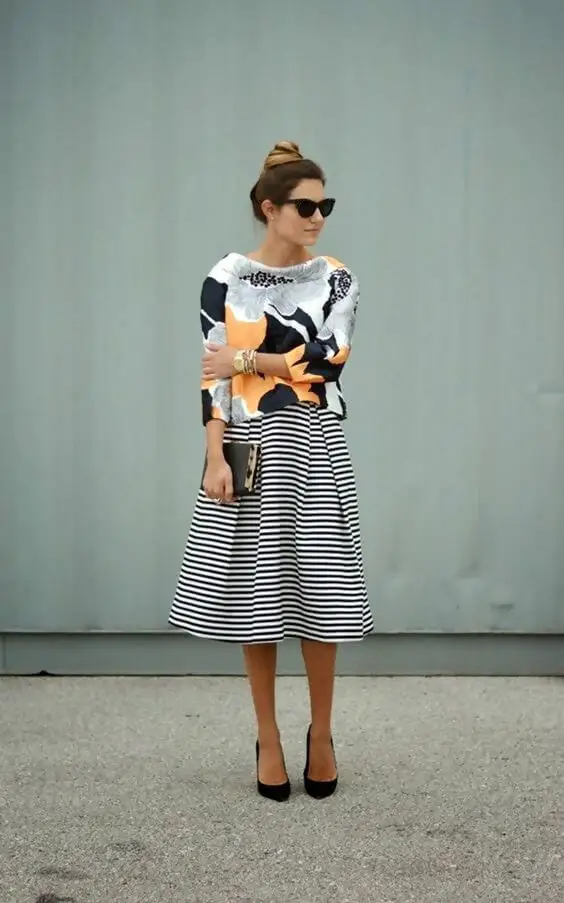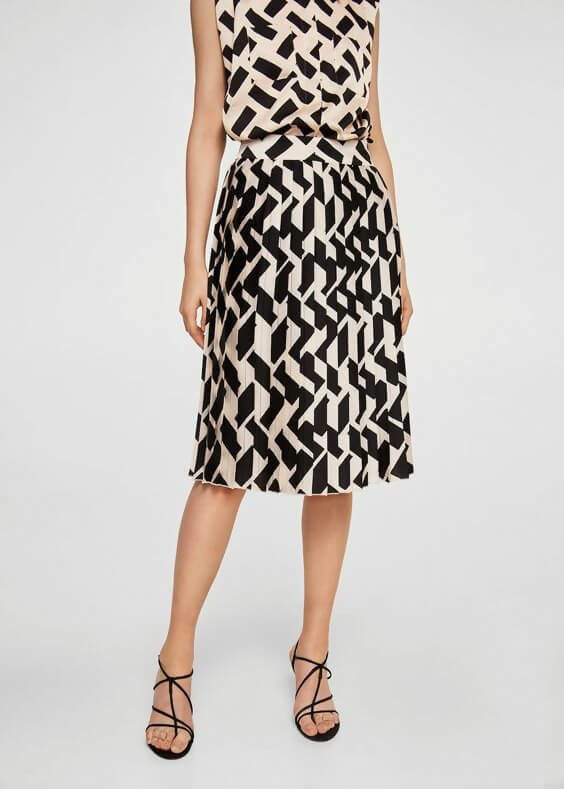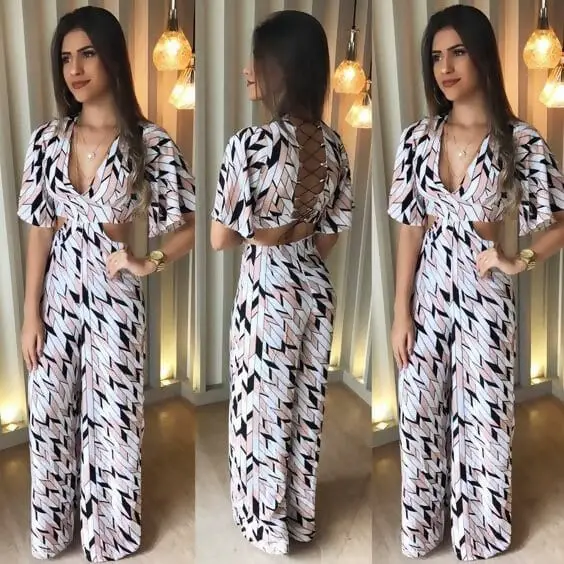 Wrap up:
A graduation ceremony is a major event that you'll never forget. Now that you're getting your diploma, a successful career is just at the tip of your fingers!
And what's a better way of enjoying such a precious moment than choosing a super chic outfit? I remember going shopping a few weeks before I graduated from my master's, and every time I tried something on I would picture myself holding the diploma, which made my heart automatically race from excitement.
I hope these top 35 graduation outfits help you decide or at least have a clearer idea on what to wear for your special day.
Cheers! And remember, the best is yet to come…