It's all about the accessories
We all have been through those days when wearing a nice outfit simply won't satisfy us, regardless of how cute our top or our shoes are. Those are the moments when the accessories become critical because they can have the power of spicing our outfit game.
It's amazing how simple transforming an entire boring outfit with the right accessory can ve. That's why we need to talk about the cutest way of taking your style to the next level: by wearing a headband.
Sometimes we might forget about this item simply because we don't know the endless possibilities of how to wear a headband. Or only because we associate headbands with cute little kinder garden girls.
But the secret that any fashionista needs to know is that a headband can bump up your style without looking like a seven-year-old.
Shop The Look
---
Click the picture to buy
I've compiled 47 of the best and cutest ways of wearing a headband for every occasion that will have you craving for more of this stylish accessory.
6 cute ways to wear a headband
1. Simple and cute
A simple and cute headband that matches your top is probably the easiest way of styling your outfit. You can find millions of headband styles, but a basic black one will be your go-to accessory this year.
This is an irresistible and classy look you can easily recreate: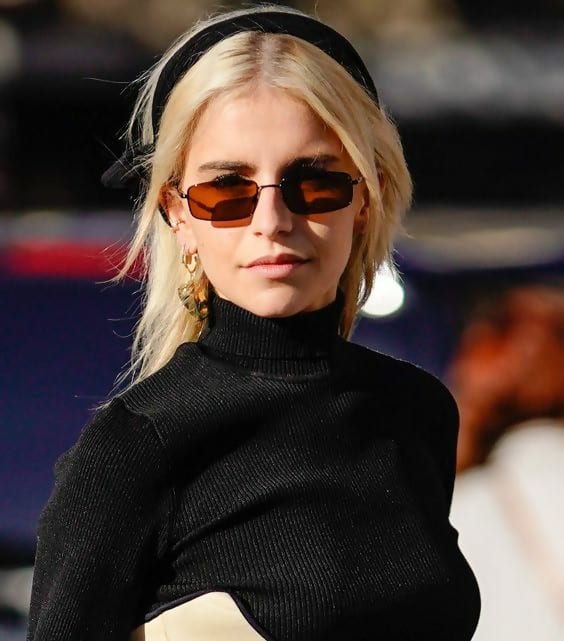 If you love the color or simply want to opt for a fun and cute look, try wearing a pink (or your favorite color) headband that matches your top: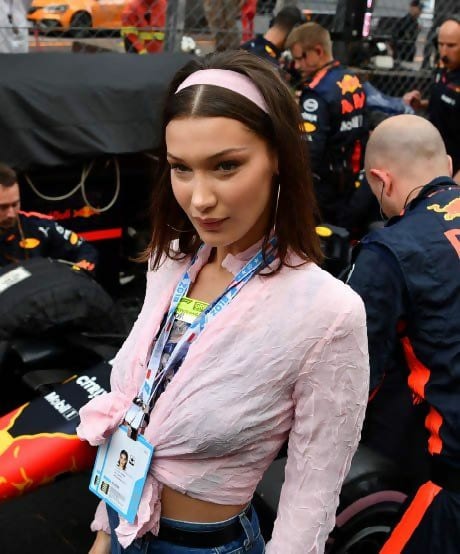 If you feel a little bit edgier, why not wear a 90's inspired headband? Opt for a three-inch headband just like Kim Kardashian's: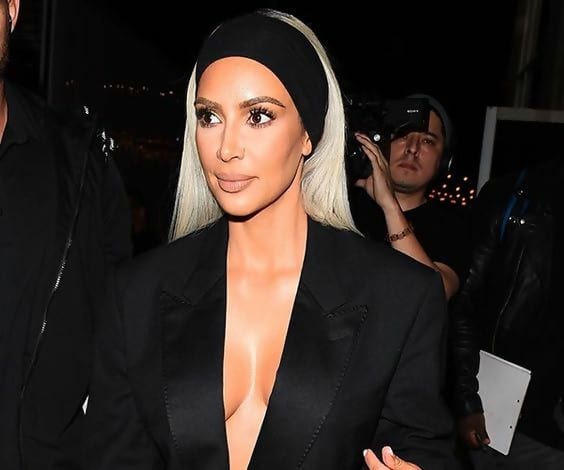 Another chic idea on how to wear a thick headband is by pairing it with a ponytail. Sometimes we forget that ponytails can be accessorized as well!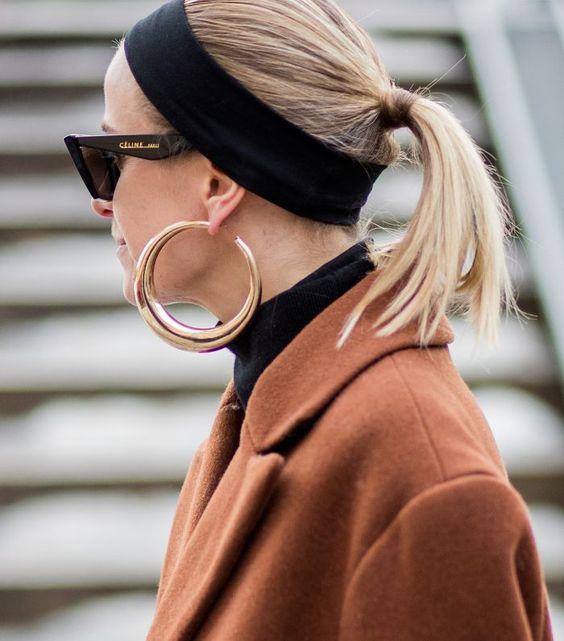 2. Complement your formal attire
If you want to teach others how to wear a headband in the coolest possible way, try wearing one for a formal event.
Pair it with your elegant dress just like Hailey Bieber did and add golden hoop earrings for a 90's inspired style: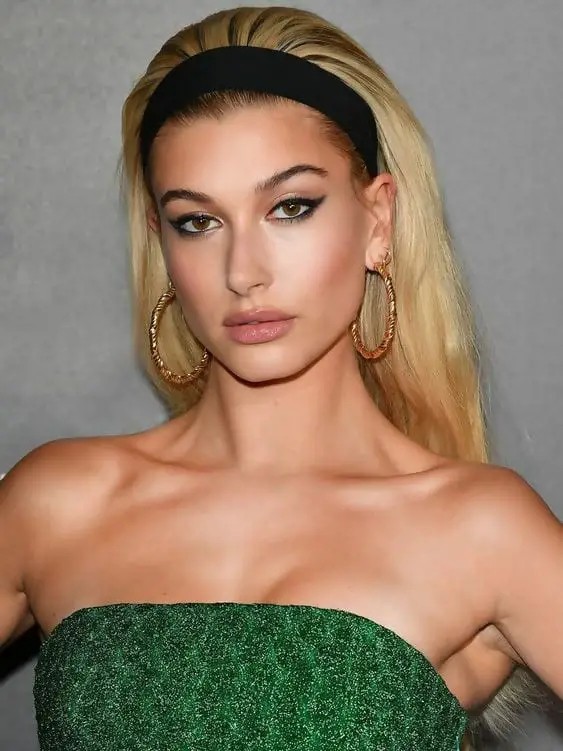 For a classy look, opt for a golden headband as a complement to your formal dress: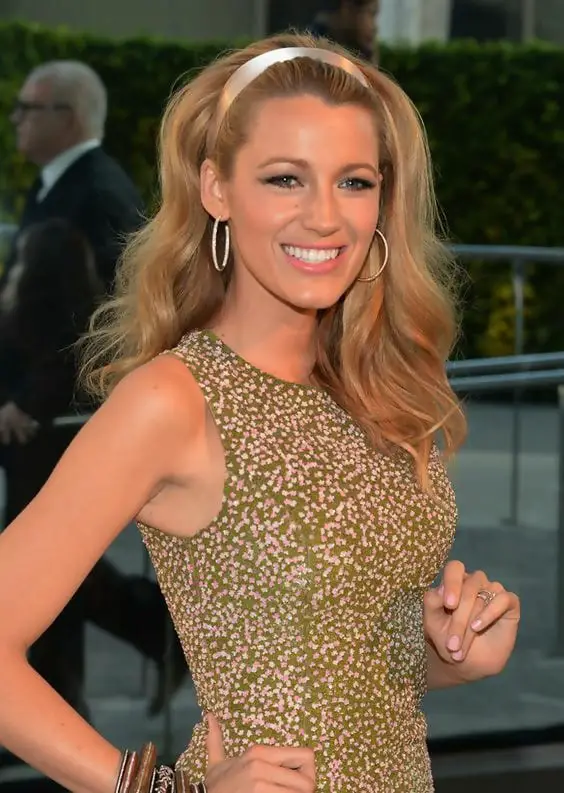 You can also wear a thin headband for a subtle touch of glam: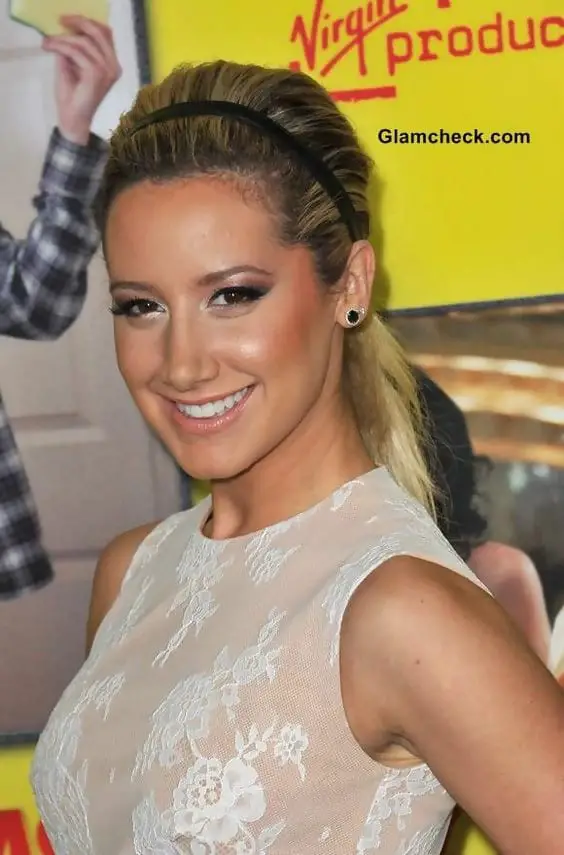 3. Like a turban
Wearing your headband as a turban is a great option if you want to make a statement or if you feel identified with a boho chic style.
You can match your top with your headband:
Or make a contrasting look with two different colors: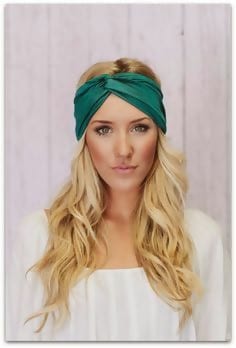 It's also a perfect way of wearing a headband for a summer get-away. Opt for a floral printed one to add a pop of color to your outfit and a pair of cute long earrings for a boho look: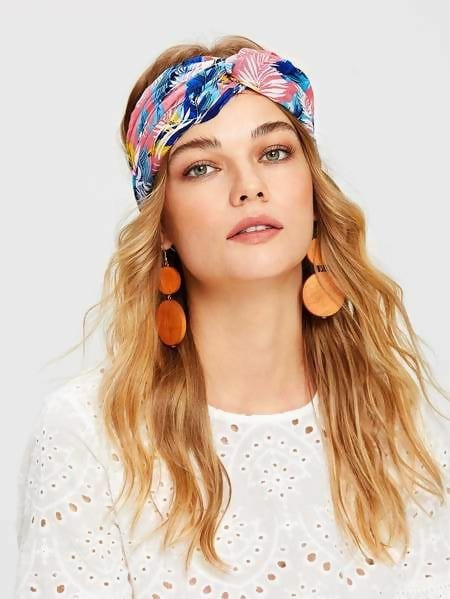 The possibilities are endless! But if you wear a printed headband, try to keep your top solid because the statement piece will be your hairstyle for sure.
A headband like a turban also looks absolutely cute and chic with a short hairstyle. Don't make the mistake of thinking they look good only on girls with long hair.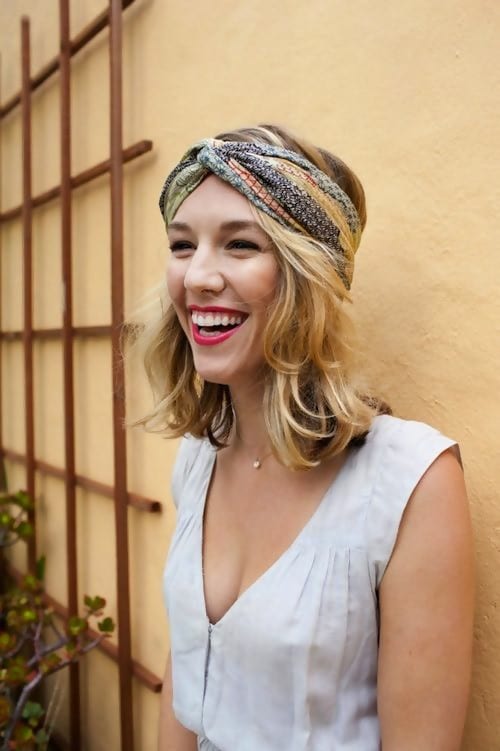 You can also complement your up-do with a cute printed turban-like headband: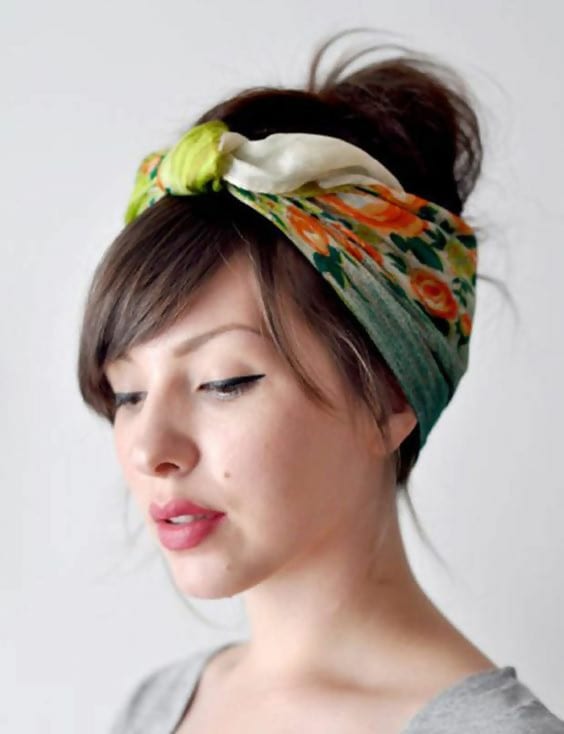 I absolutely love how winter-friendly a turban is. Opt for a knit or velvet headband style to keep your head warm and chic: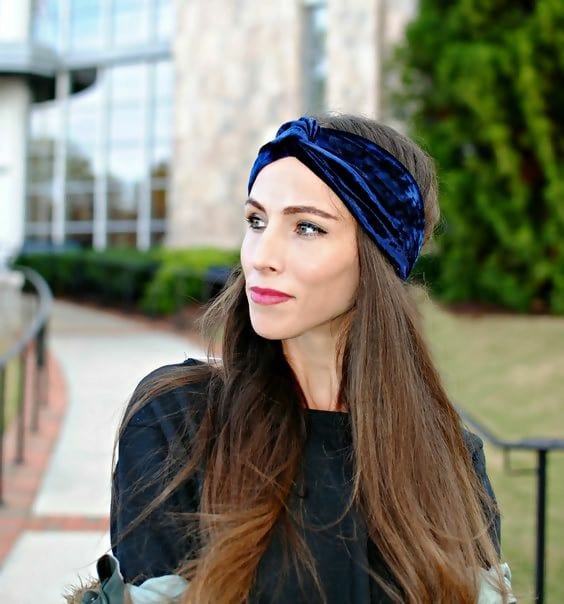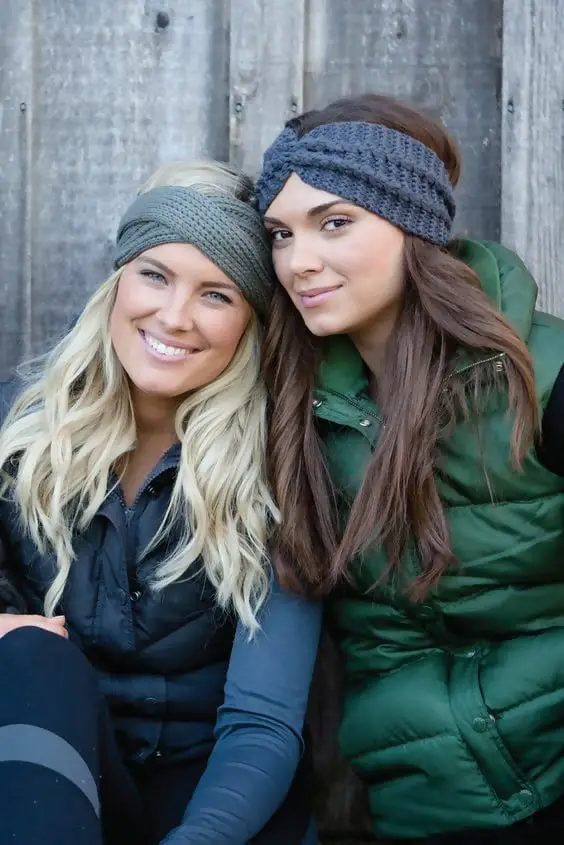 How classy and elegant these knit headbands look? They're a total YES for a polished look: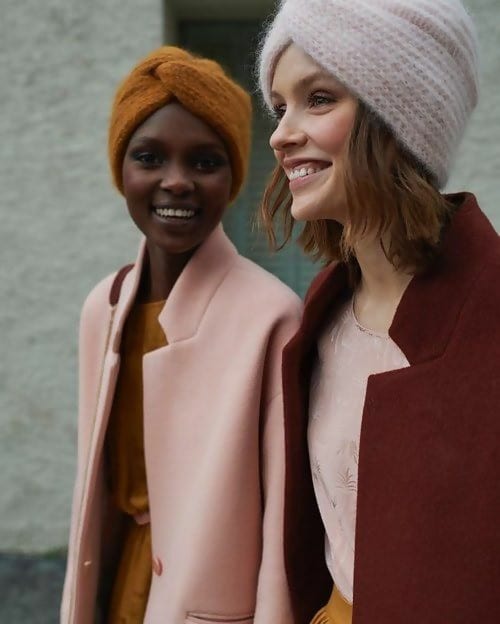 4. Bandana headband
A bandana is one of the hottest fashion items right now, and owning at least one or two will make you a style queen. There are multiple ways of how to wear a bandana, and wearing one as a headband is as chic as a regular headband.
Tie a knot on top of your head for a cute and girly look. You can choose a printed one and a striped top, just try to keep both with the same colors, like the girl below:
What about a top knot? Take your headband style to the next level pairing it with a top knot for a head-turner look.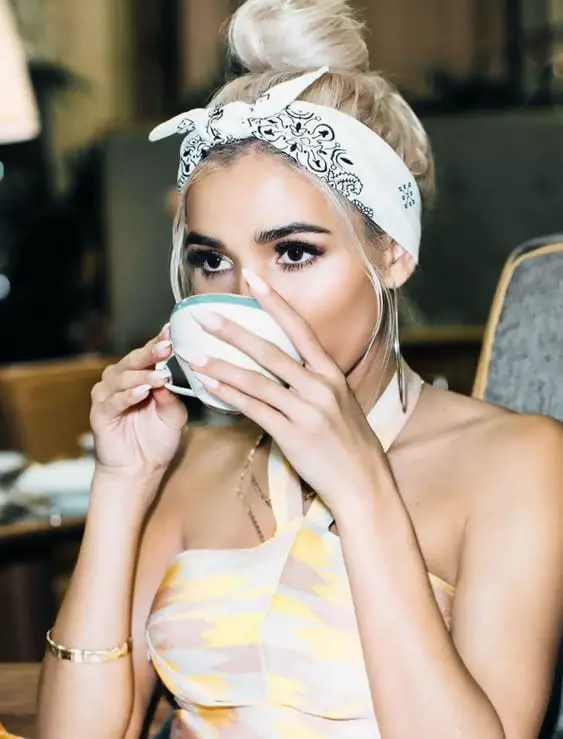 You can also hide the knot by putting it under your hair. I have a baby face that looks too childish with a bow, so turning the knot upside-down is the best way for me to show-off a chic headband bandana: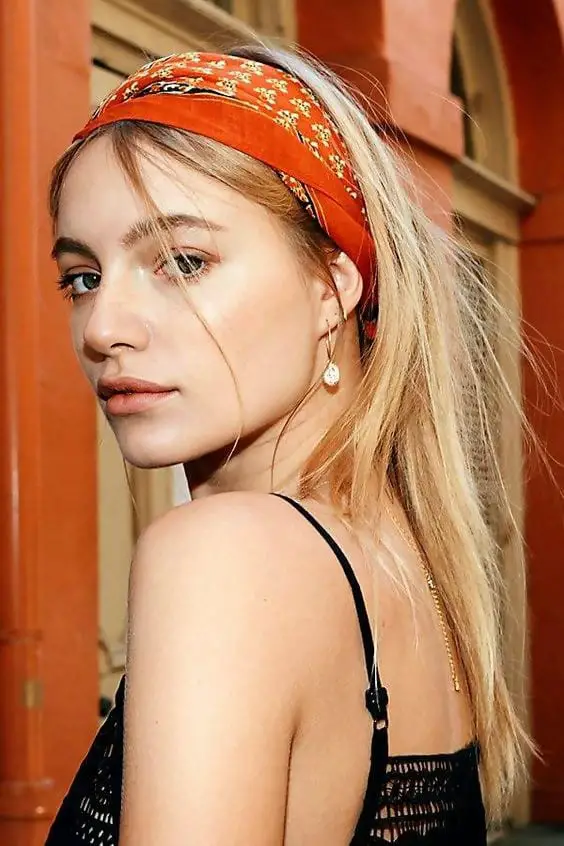 And of course, with any type of cute up-do:
For a boho-chic look, opt for a wide bandana that can be slightly scrunched and tie a knot behind your hair, pulling the headband on your forehead: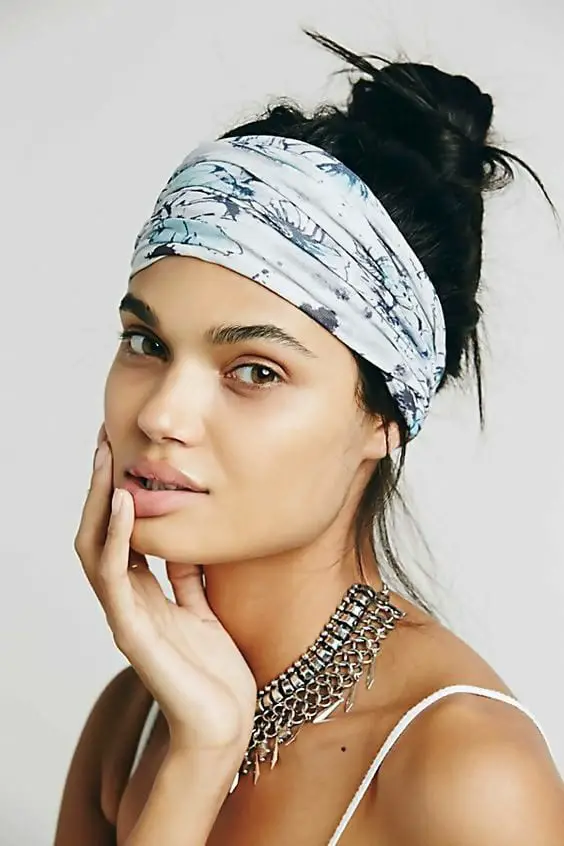 You can also wear your bandana as a turban in similar ways like the ones I showed you above.
What I love about this look is how different and unique you can look, and how this turban-like headband can turn your regular outfit into a head-turner outfit.
If you're wondering how to wear a thick headband, a turban style is the chicest way: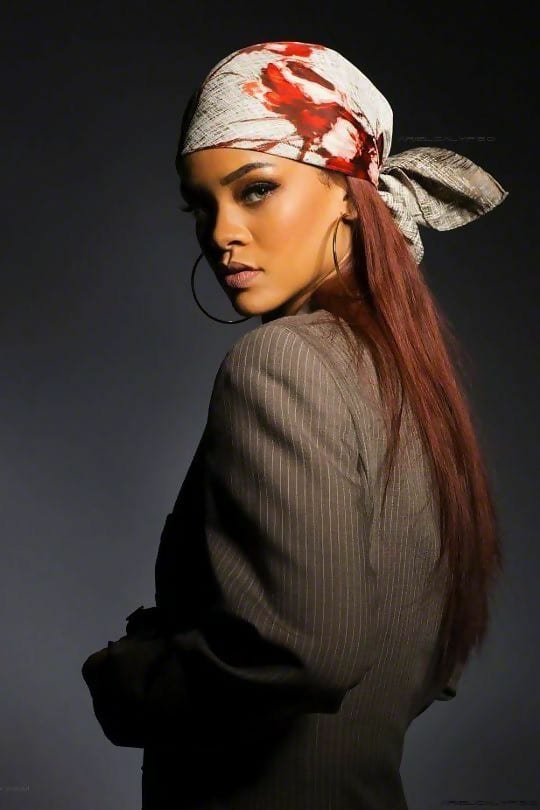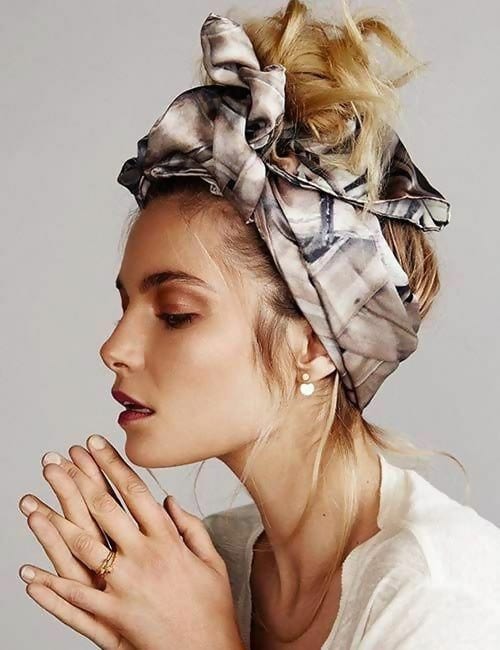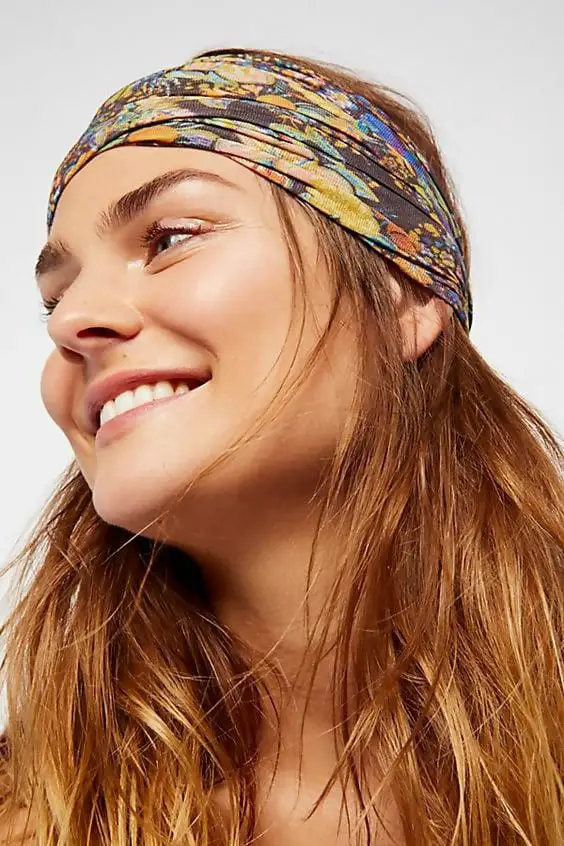 5. Headbands for a polished look
Headbands are not exclusively an accessory for casual outfits. There are so many headband styles that you can find in stores that will be absolutely perfect for a formal look.
If you're looking for a chic and elegant accessory to complement your formal outfit, opt for an embellished headband.
Something as basic and classy as pearls can never go wrong in formal attire. If the headband already has many pearls (or any kind of embellishment), make sure that your outfit is not competing with it and opt for simpler garments.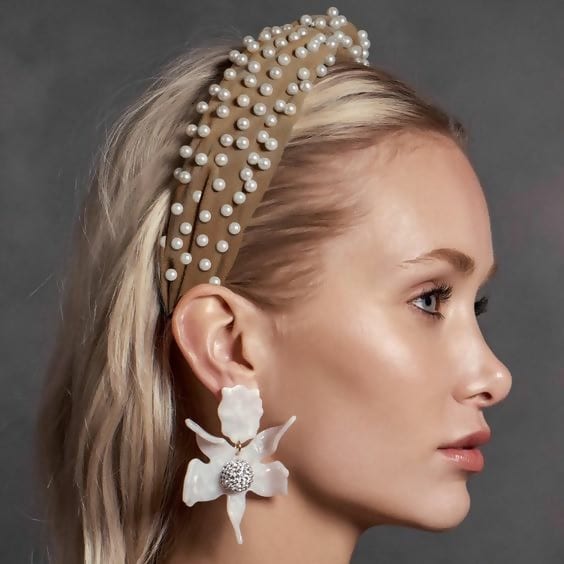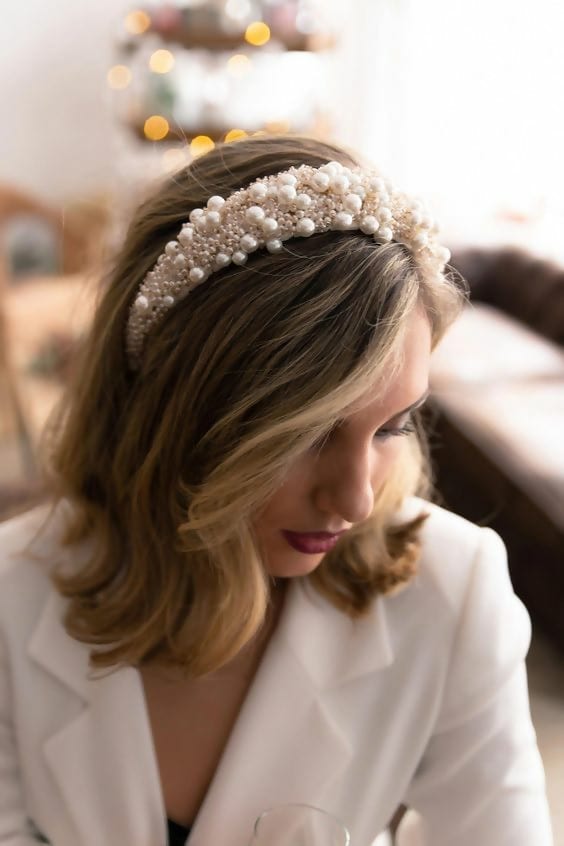 Thin pearl headbands have been worn in many runway shows for haute-couture or bridal fashion weeks. They look super cute and elegant, which makes them a perfect accessory for a chic outfit: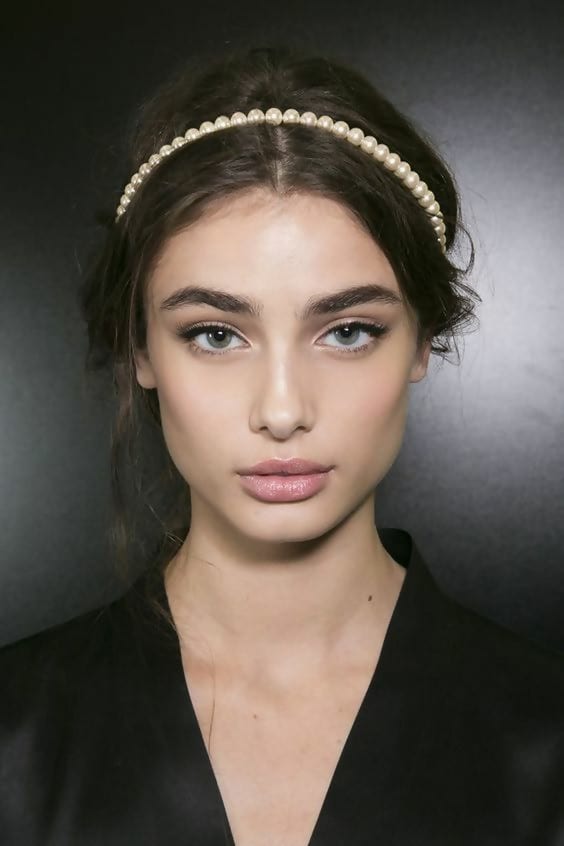 You can also go to a wedding cocktail with this type of headbands, just make sure it goes along with the whole outfit: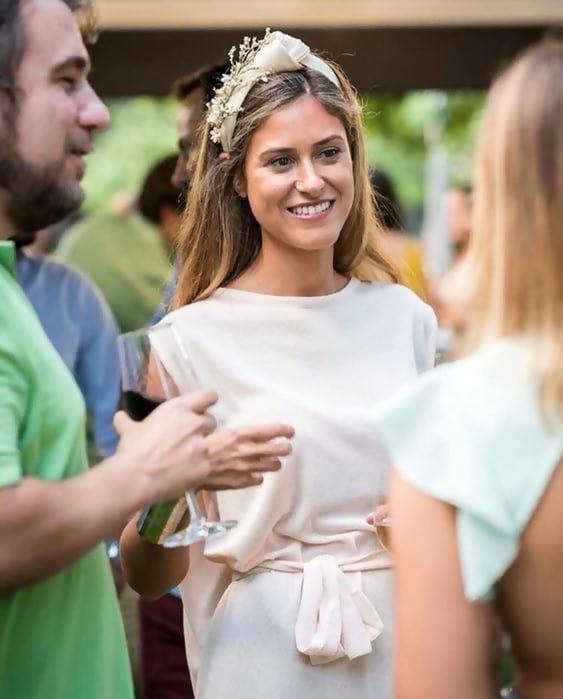 Floral metallic headbands are another chic headband style you have to try at least once in your life. If you're not a lover of this type of accessories, a floral metallic headband will make you fall in love with it.
My favorite way of wearing them is with a black or white dress/top, which makes the headband the center of attention.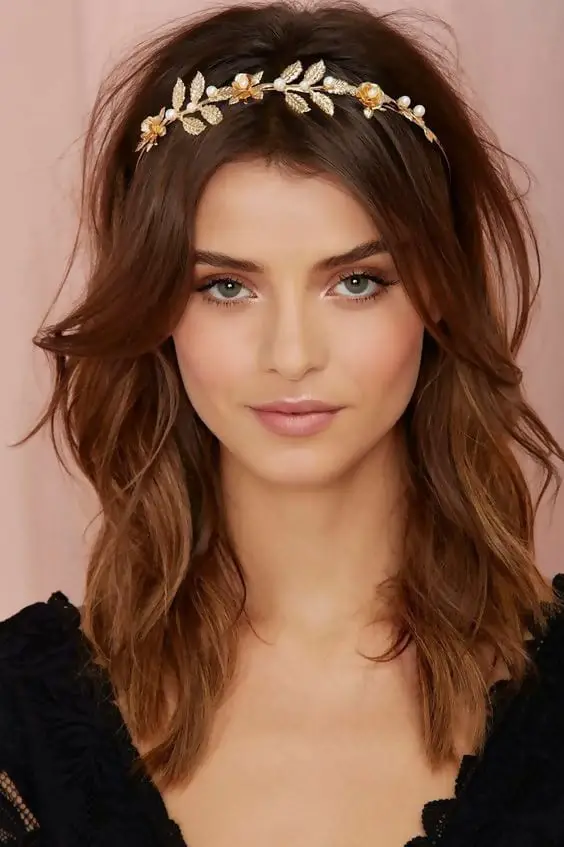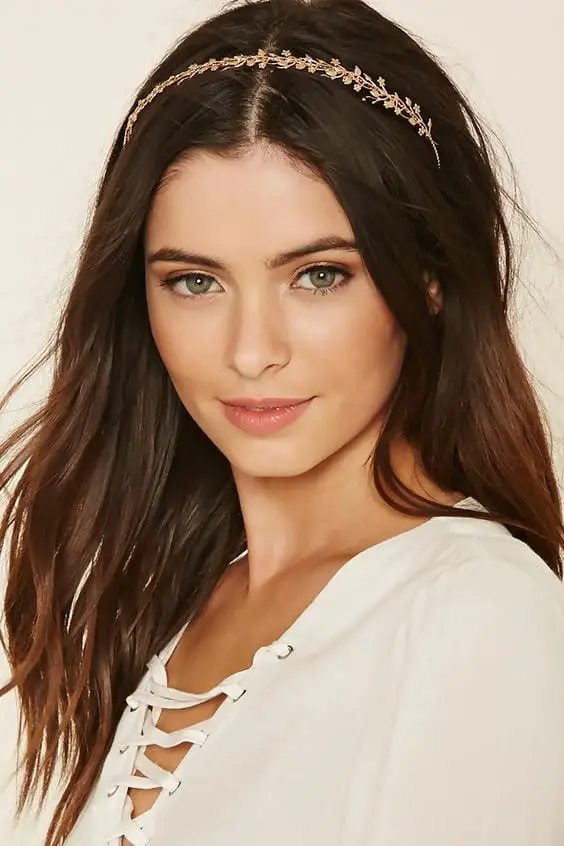 Dolce & Gabbana is the king of embellished headbands. If you're running out of ideas of how to wear a headband for a formal event, just look through Dolce & Gabbana's runway shows to get instant inspiration.
This high fashion brand showcases the definition of femininity and elegance, and headbands are always an important accessory.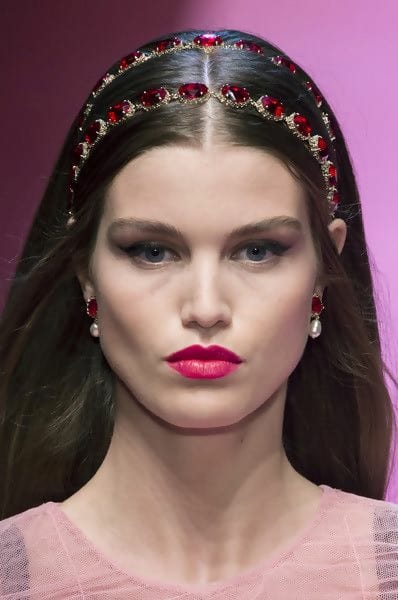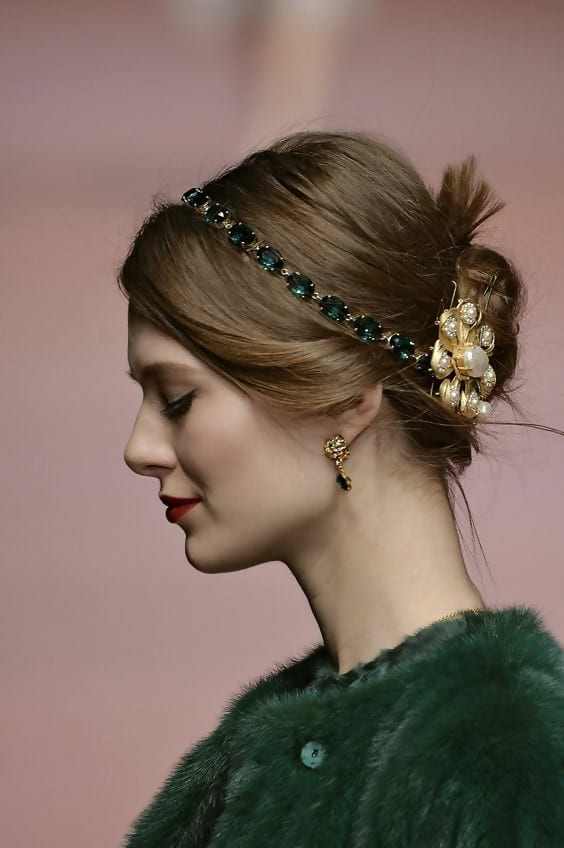 I love how this fashion house styles their models, pairing a chic hairstyle and headband with cute accessories such as earrings, hair clips, necklaces…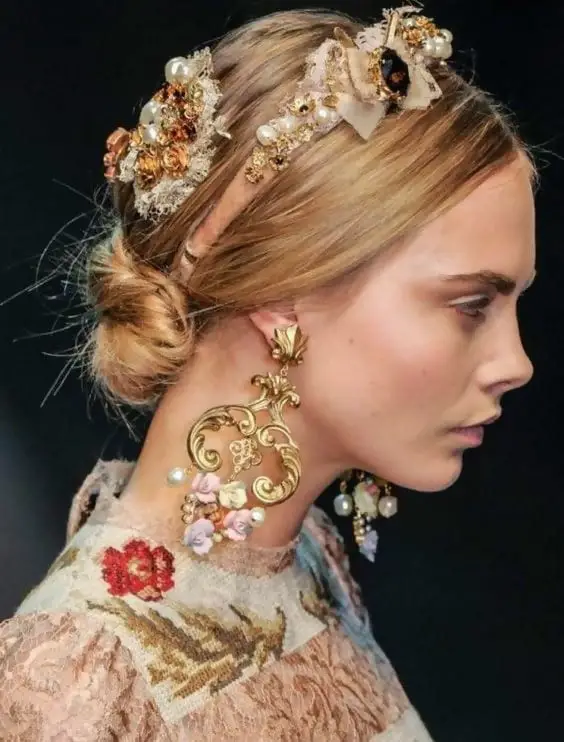 You can also wear two headbands next to each other: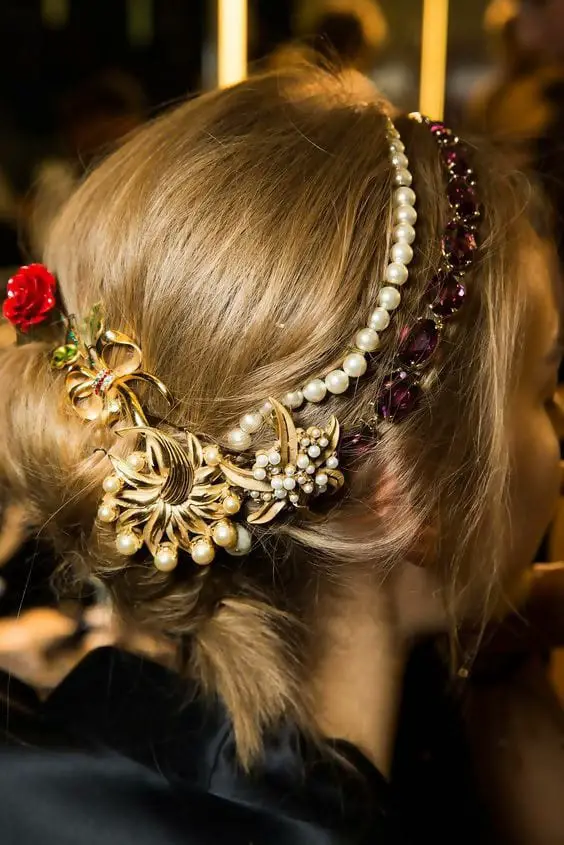 6. Hairstyles and headbands
The best part of a headband is that it can look amazing on any kind of hairstyle. Sometimes we can associate headbands with long hair, but truth is, this accessory goes perfectly with ANY kind of hairstyle!
Here are some examples of different headbands styles on different types of hair:
Curly short and long hair, as well as a cute curly up-do: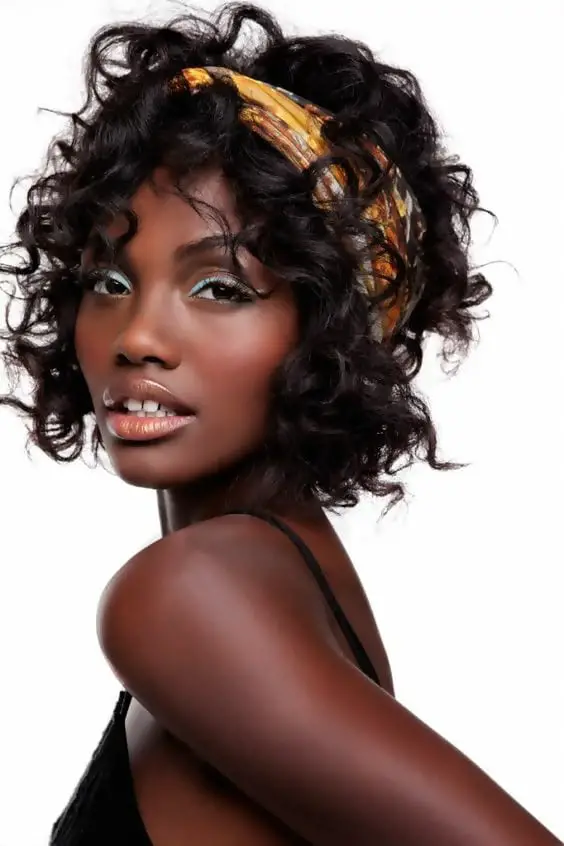 Headbands on short hair or pixie cuts look super cute and feminine: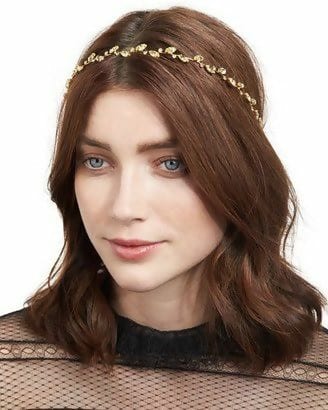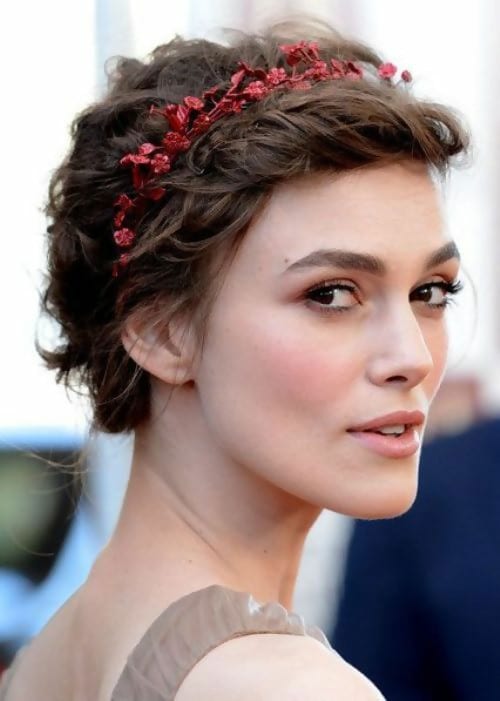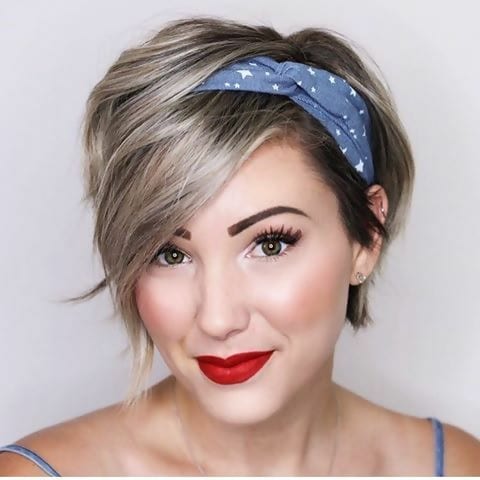 Bangs and headbands are the perfect combos, regardless of the length of your hair: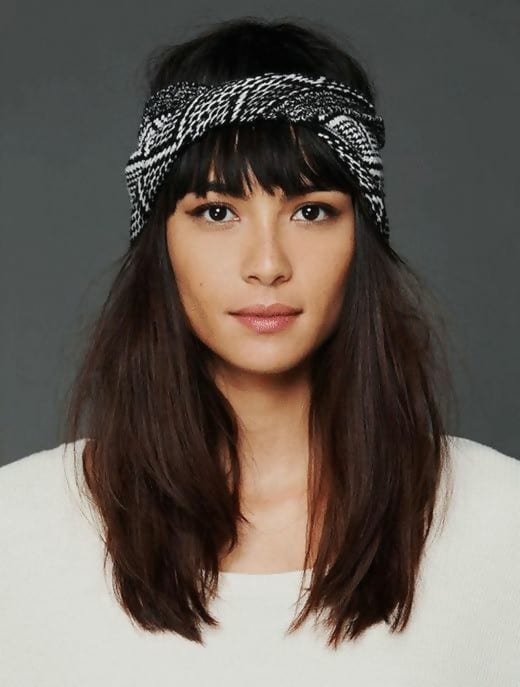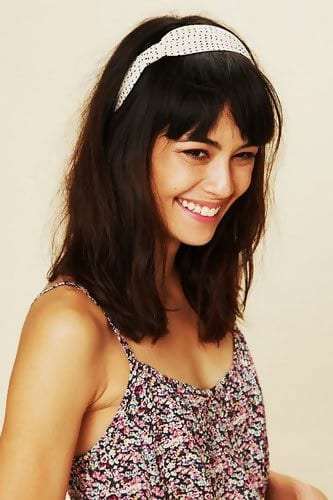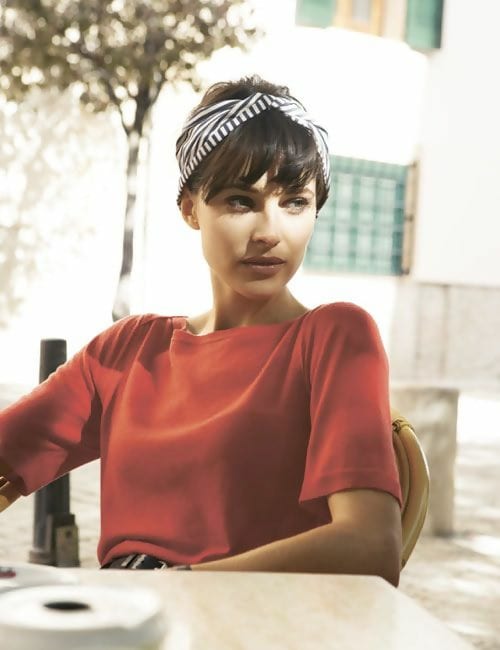 As I've mentioned, headbands look great on any hairstyle you choose: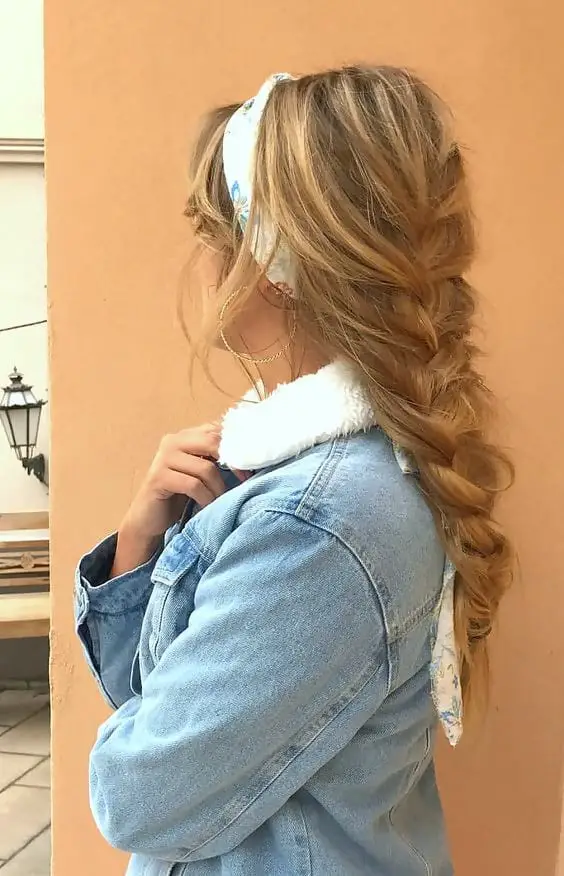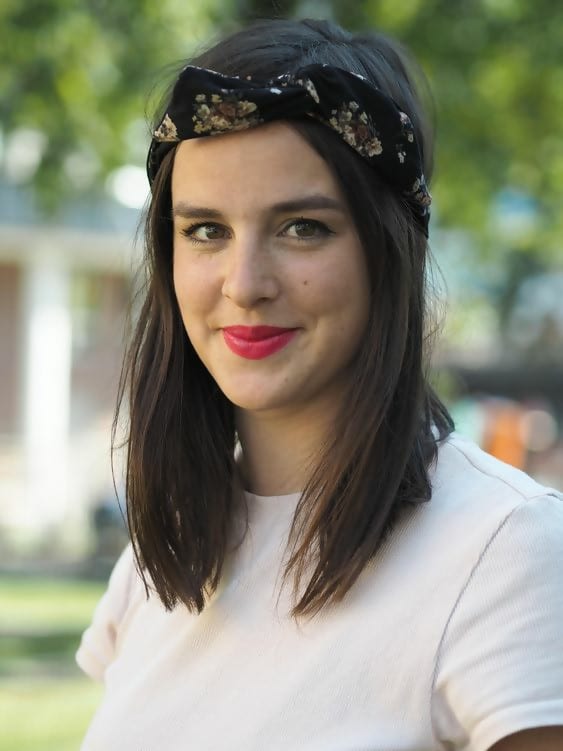 Wrap up:
Headbands have become one of the hottest accessories of 2019, and owning a pair will definitely bump up any outfit you choose. And the best part is, as I've shown you, that there are endless ways of wearing a headband!
You don't have to have a specific hairstyle or dress for a specific event. These ideas on how to wear a headband demonstrate that they can be worn in absolutely any occasion, regardless of your hair length, color or type.
I hope this article has given you plenty of reasons why you should include a cute headband into your outfits and demonstrates the power of accessorizing your style.