We all have different bodies types and dressing according to them can help us boost our confidence. If you have a rectangle body shape (also referred to as banana body shape), then this article is perfect for you!
I'll guide you through the Dos and the Don'ts of how to dress your beautiful rectangle shape body, helping you get rid of all the insecurities you may have while showcasing a chic and fashionable style.
How does a rectangle body shape look like?
If you're not sure what your body type is, the most important characteristics of a rectangle body are: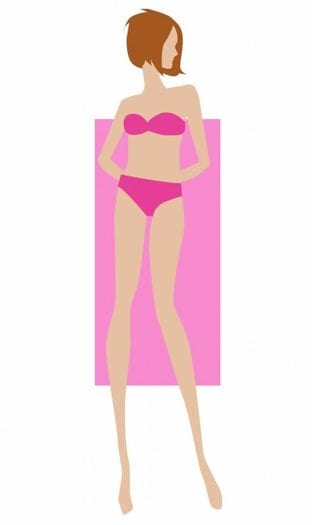 – Subtle waist definition
– Shoulders and hips are equally broad
– Regular or small size breasts
– Small bum
– Lean body
– Slim hips and thighs
-Weight gain is evenly distributed
If you feel identified with these seven characteristics, then congratulations! You have one of the easiest types of bodies to dress.
Rectangle Body Shape: What to wear
1. Dresses
The best dresses for rectangle body shape are those that accentuate your waist or have the following necklines:
– Sweetheart
– Scooped
– Halter
– Keyhole
– Jewel
– Deep neckline
These will help the eye focus on your upper body by giving it some extra width and showing some skin.
Casual dresses for rectangle body shape:
A deep v-neck is a great option for a casual dress because it brings attention to your upper body. The plus of this dress is the mini ruffles that widen the shoulders and the empire waist that slims your midriff and waist.
Maxi dresses are a chic alternative you can opt for, and this electric blue dress is perfect for a rectangle body shape because of its subtle v-neckline and the tie around the waist, dividing the body right where it needs to.
Cocktail dresses for rectangle body shape:
What you need to look for is a dress that makes your waist look slimmer. Usually, an A-line dress like the one below is a great and classic option you can wear because it effortlessly creates the illusion of an hourglass body.
This halter dress also represents perfectly the kind of clothes you should look for. Your shoulders look great with a halter neckline and the contrast between the lace and the chiffon creates a "color block" effect that enhances your waist.
Formal dresses for rectangle body shape:
This dress is a perfect example of how the right neckline can flatter a rectangle body shape. It gives your bust a nice shape while having a nice draping around your midriff that slims your waist.
Plus, it comes in 32 different colors! You can perfectly choose your favorite color and wear a chic dress that suits your body shape.
This one is a similar option that has a cute sweetheart neckline with lace details and a chic chiffon ruffle right in your midriff. As you can see, the center of attention is on the waist which the draping helps to slim down.
2. Tops
Keeping in mind the necklines I discussed above, the tops should be chosen exactly in the same way. The only difference will be that you need to remember that the tops that flatter a rectangle body shape the most are:
– Structured
– Tops that finish at hip level
– Widens your shoulders with embellishments
Shop tops for rectangle body shape:
This cute top can flatter any rectangle body shape since its keyhole neckline and lace short sleeves bring attention to the upper body.
Empire waists are another thing you should look for because it adds volume to your breasts and slims your midriff, just like an A-line silhouette. The best part of this top is the lace-up detail at the sleeves and the v-neckline that also flatters your upper body.
This is another cute top option for a rectangle body shape:
If a chic basic is what you're looking for, then this top is perfect for your type of body:
For a sexy outfit for your rectangle body shape opt for a cross wrap tight top. This one below is the definition of sexy, and owning one in either black or white (or both!) can give you plenty of different outfits for varied occasions: from a workwear attire to a Netflix-and-chill kind of day.
Buy at Amazon
This scoop neckline and sleeveless sequin embellished top are perfect for a night out or for a polished outfit because it shows-off your upper body with a slight cleavage.
3. Bottoms
Now that you have a clear idea on what clothes to wear on your upper body, let's talk about the bottoms you should opt for:
– Skinny bottoms 5 pockets or jeans are perfect
– Mid-rise or low rise to flatter your hips
– Cigarette, straight or straight leg pants
Jeans for rectangle body shape:
A boot cut low rise pair of jeans is one of your must-haves:
Mid-rise skinny jeans are an alternative that also flatters any rectangle body shape and definitely another basic item in your wardrobe:
Pants for rectangle body shape:
For a workwear attire, a pair of straight leg pants should be your go-to option:
Again, skinny bottoms such as a nice pair of knit leggings are another type of bottom that fits perfectly well on any workwear attire. If you have a bit of an overweight rectangle body shape, this is also a great item to wear:
Casual pants for rectangle body shape:
Any type of bottom that has a tie waist is perfect for a rectangle body shape because it brings attention to the waist but with a chic element which flatters the whole body:
A cropped palazzo pant is a comfortable and stylish way of dressing your body type:
4. Skirts
Skirts are a must-have item, regardless of your body type!
The best skirts for a rectangle body shape are:
– Pencil skirts
– Knee-length and midi A-line skirts
– Tie waist skirts
– Trims with ruffles
– Tulip skirts
Shop skirts for rectangle body shape:
This pencil skirt with the ruffle right at the hips will make you look curvier than any other type of skirt. I absolutely love the slit in the middle because it makes the skirt look very sexy.
Tight skirts with ruffled trims are perfect for your body type because they create an interesting silhouette by adding a bit of volume right at the end AND accentuate your curves.
As I've mentioned, waist ties are perfect for you and look absolutely feminine:
This skirt is the best combination of the last two skirts because it has a cute tie wrap with ruffles on the hem AND the visual effect of the stripes will flatter your body in another level. It's a super cute cover-up for your beach getaway.
An A-line skirt is another option for you which is super easy to find in stores at the same time:
Rectangle Body Shape: What NOT to wear
Just like any other body type, a rectangle body shape has some things that should be avoided, although you have the easiest shape to dress. Consider yourself lucky!
The few things that are better to avoid are the following:
– Anything that creates a boxy silhouette, especially tops
– High-waist bottoms
– Skinny bottoms paired with really tight tops. These bottoms can be worn but with a regular top like the ones I've shown you
And that's it! As you can see, there are few garments you need to remember to avoid. BUT most importantly, what matters the most is how YOU feel, rather than following rules that don't add up to your confidence.
Don't forget that clothes only help you if you embrace your body shape which, by the way, is more than perfect.
Celebrities with a rectangle body shape:
For further style inspiration, check these celebrities with rectangle shape bodies:
Gwyneth Paltrow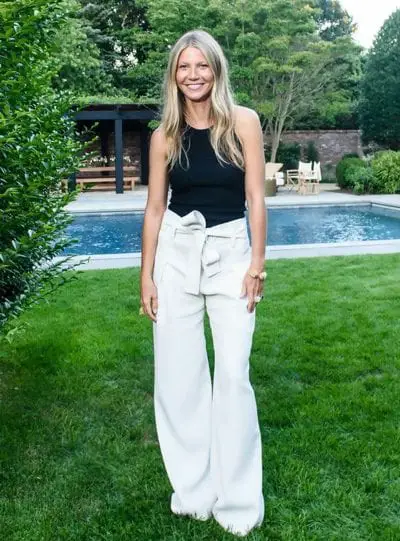 Nicole Kidman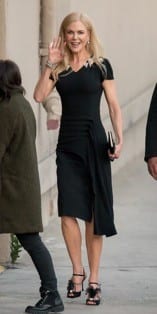 Adriana Lima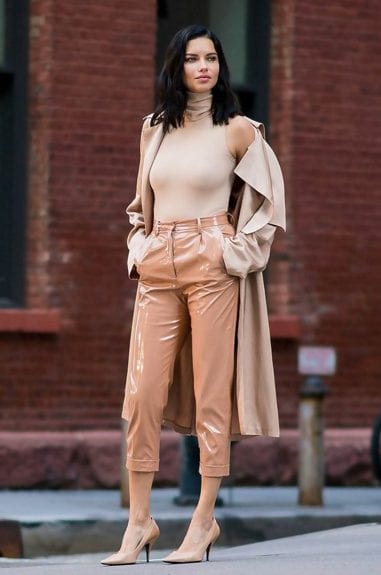 Hilary Duff
Natalie Portman