Many of us have wondered at least once in our lives what is cocktail attire. And sometimes it might even happen that we already know what it is but still struggle to find the right outfit for that special occasion.
So I've been wondering: what does a cocktail dress code have that is so mysterious for women? That's why I'm going to explain in detail the do's and the don'ts of cocktail attire, in hopes that this article comes in handy if you can't think of a chic cocktail outfit simply because you don't know HOW to dress for such an occasion.
What is a cocktail attire
First of all, there are many events that may require a cocktail attire, not only "cocktails". For example, there are some weddings or birthday celebrations early in the morning, or our bosses are doing a formal gathering with some clients… The list goes on.
We talk about cocktail attire when the occasion requires a polished look that's perfect for a semi-formal or formal event. So the "degree" of how elegant and polished your outfit should be will vary depending on the location and the motive.
And, let's be honest, asking our girlfriends what they're wearing can also help us define the level of formality.
How to dress for a cocktail
If you've been invited to a special celebration with a cocktail attire dress code, then this article comes in handy as I will guide you through stylish and chic outfit ideas you can perfectly recreate for this event.
But first of all, let me go through the most important tips on what to wear to a cocktail party:
1. Always strive for a polished look
2. Wear your favorite type of high heels: pumps, stilettos, sandals, wedges, platforms…
3. Dresses are the best option, although you can perfectly wear a skirt if it's a semi-formal or casual invitation
4. The length of your dress can vary depending on the formality of the event
The things you should avoid are:
1. Short or mini dresses
2. Pants or trousers
3. Flat sandals or ballerina shoes
4. A garment that's too sexy such as a deep v-neck neckline
5. Suits
Now that I've shed a light onto the Do's and the Don'ts, let's see some chic outfit ideas that can help you decide what to wear and how to style it.
Top 3 tips on how to dress for a cocktail:
1. Elegance is the mother of a cocktail attire
As I've just mentioned, and regardless of how formal the event is, you ALWAYS have to strive for elegant attire. This means going to the hair dresser and having your make-up on point.
You don't need to put on endless layers of make-up and false eyelashes or have a fresh manicure, but your look should be kept completely elegant and polished.
Here are some hairstyle and make-up ideas that could help you get inspired:
Hairstyles:
A cute half-do is a great option for a cocktail attire as it is not as formal as a hair-do nor as simple as leaving your hair au-naturel.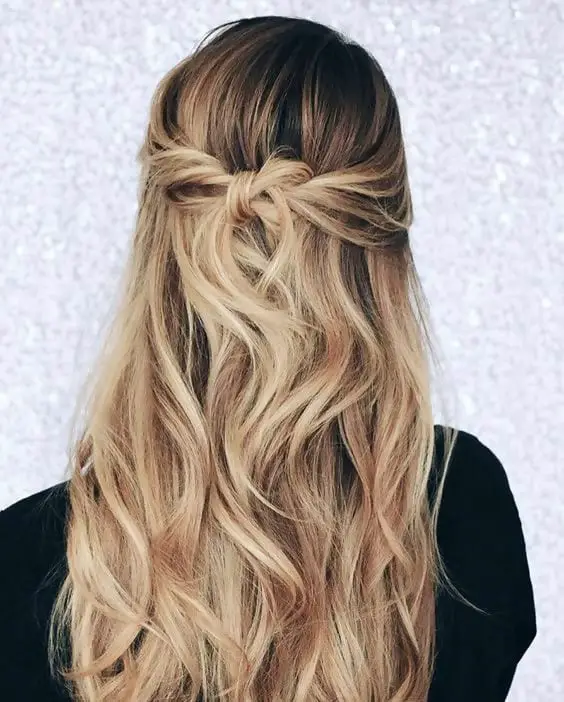 You can also add some cute hair pins for a chicer hairstyle: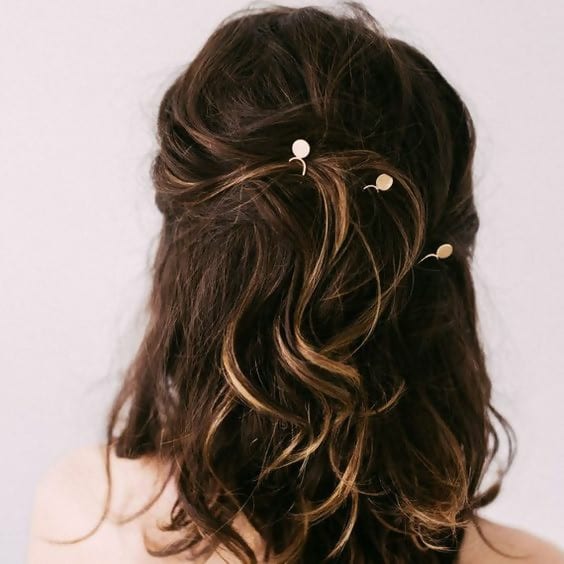 A messy updo is another alternative for your hairstyle. It looks polished without being too much and adds up to an elegant cocktail dress.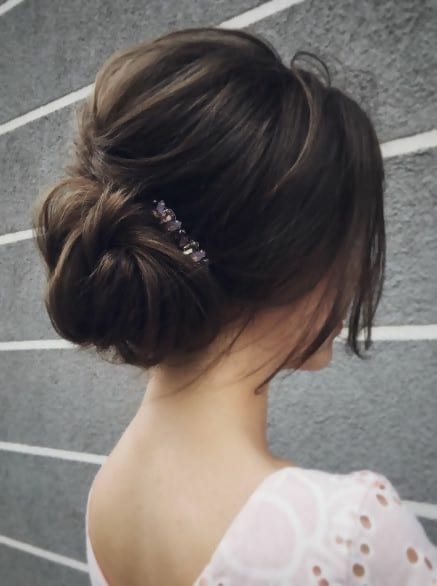 Opt for a braided up-do for a girly and elegant cocktail hairstyle: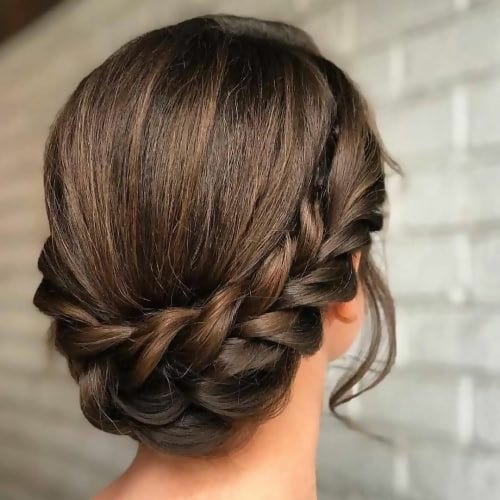 A top-knot is another chic hairstyle if you want a head-turner look: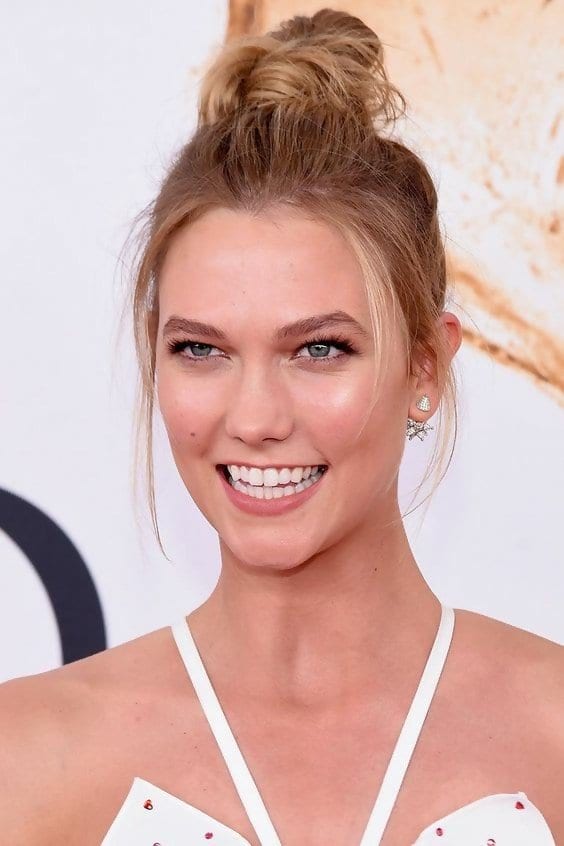 If you want to complement a wedding cocktail dress, try putting a cute accessory such as a hairpin like the ones below. They will effortlessly transform your cocktail attire.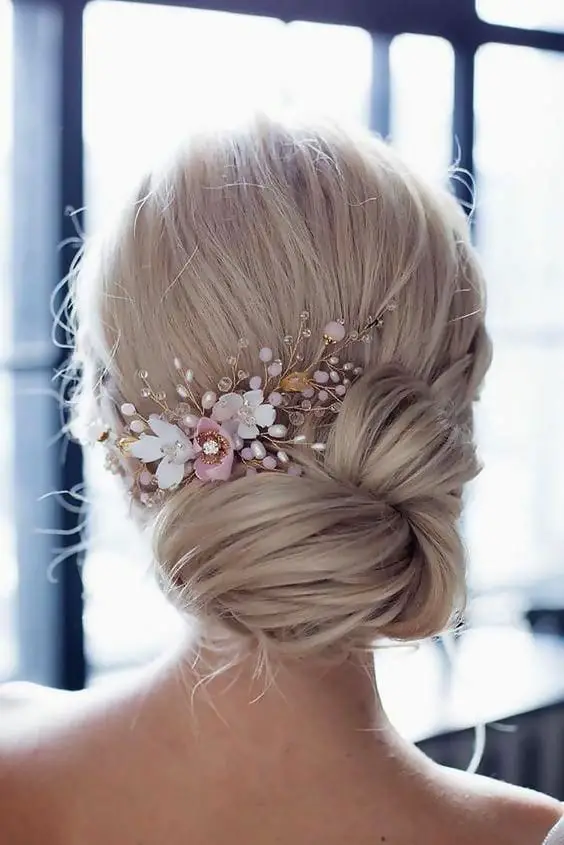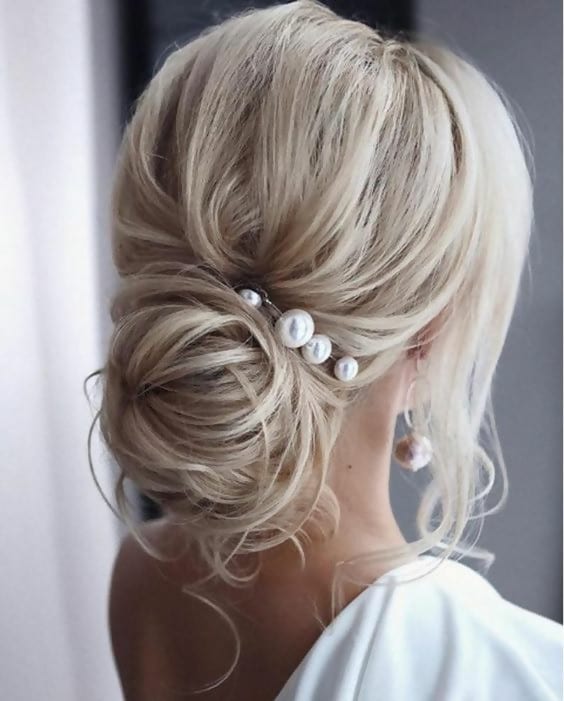 2. Make-up
Your make-up is as important as the clothes you choose. That's why it's important to keep in mind the time and place where the cocktail is being held.
If the event is in the morning or mid-day, these soft and chic make-up ideas will be perfect to complement your cocktail attire: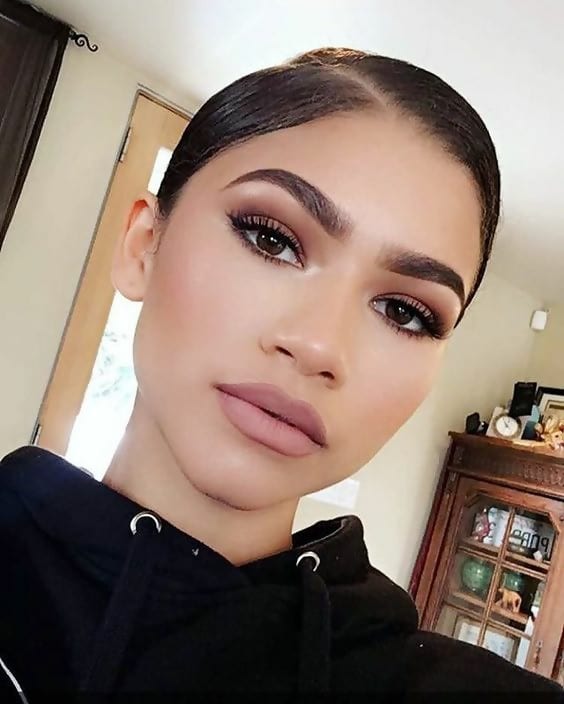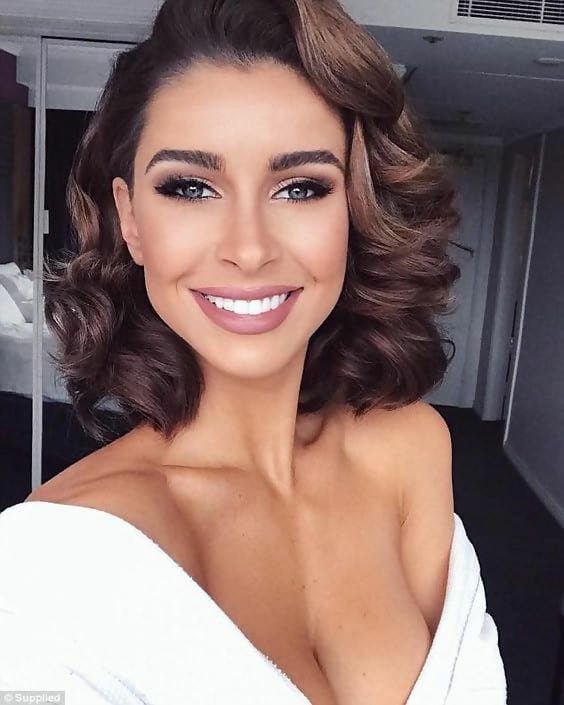 If you want to wear a sexy red lipstick, keep your eyeshadows natural: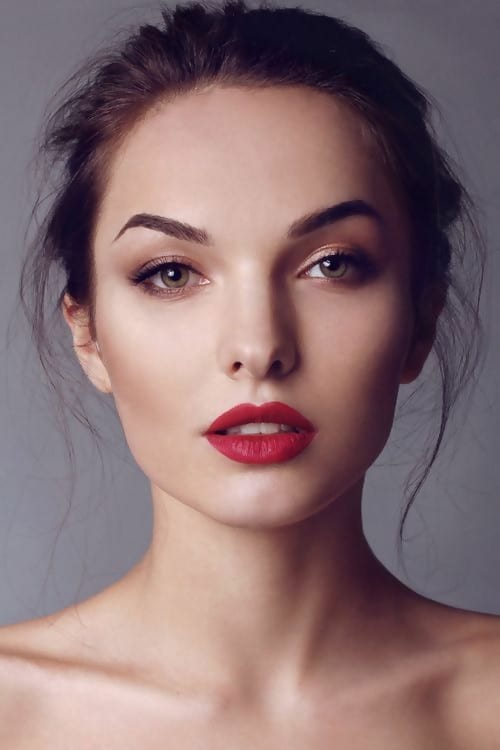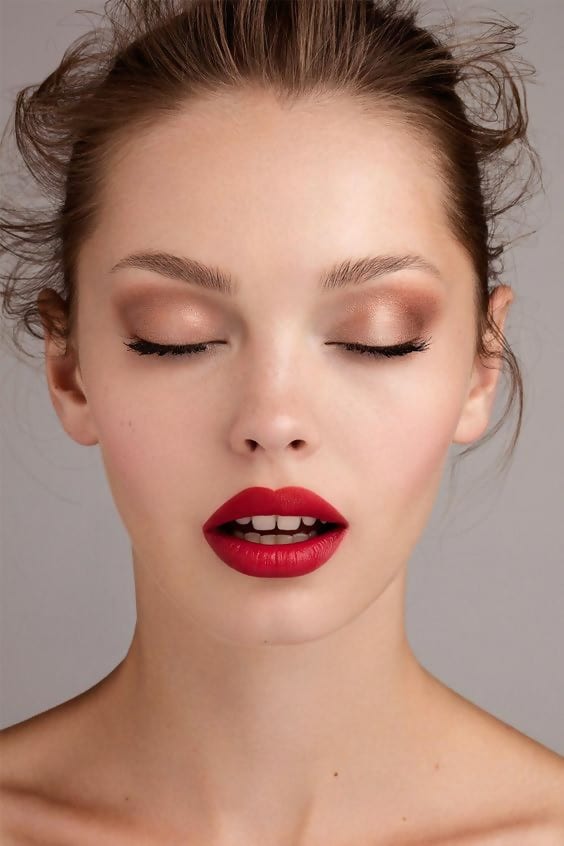 For an evening cocktail attire, take your outfit to the next level with these chic make-up ideas: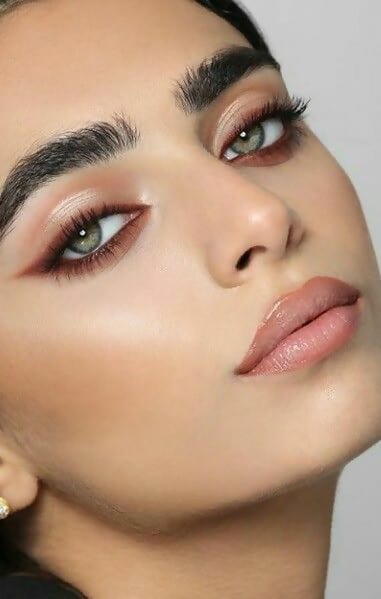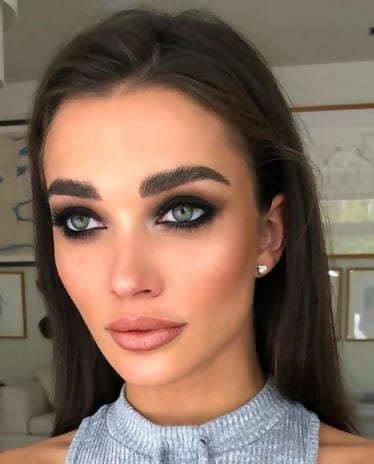 Glittery eyeshadows are a great idea for an evening cocktail:
For an edgier look, opt for strong colored eyeshadows:
3. Types of Cocktail dresses 
What is a cocktail dress? Is it short length, or midi, or sexy…? There are so many question marks when it comes to choosing your cocktail dress but, believe me, choosing the perfect outfit is a no brainer.
First of all, you have to make sure you're clear on how formal the cocktail is and where and when the cocktail is being held.
Formal cocktail dresses
For a formal day-time cocktail celebration, preferably opt for things such as:
– Flowy fabrics such as a soft crepe or chiffon
– Lace dresses
– Pastel or soft colors
– Florals as a print option
And remember:
– A formal cocktail dress length can be midi, knee-length (or slightly above) dresses. A High-and-low dress could be an alternative
These are some cute and chic examples on how to dress for a day-time cocktail: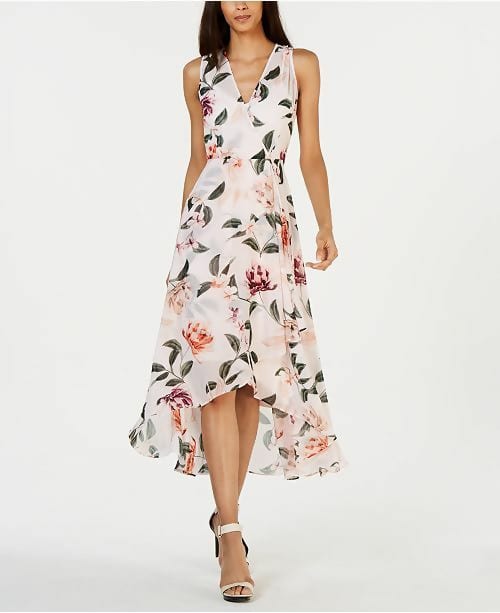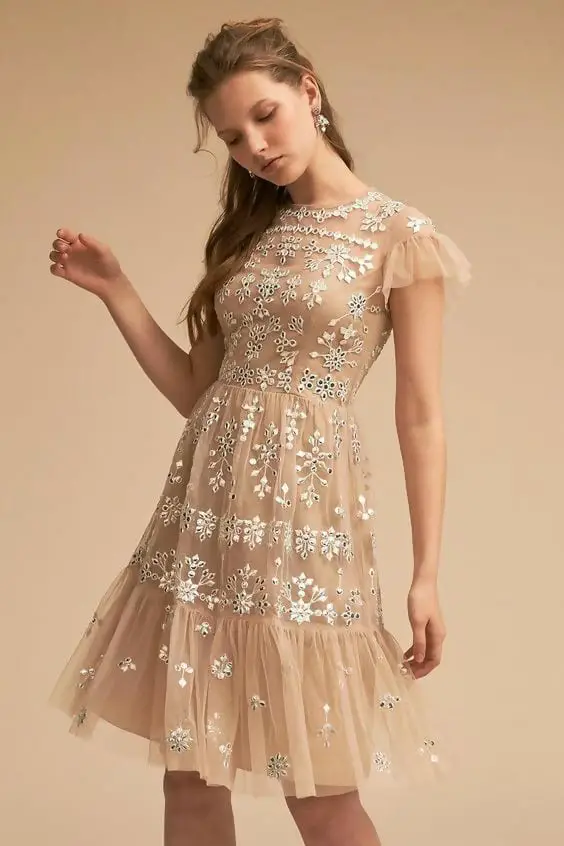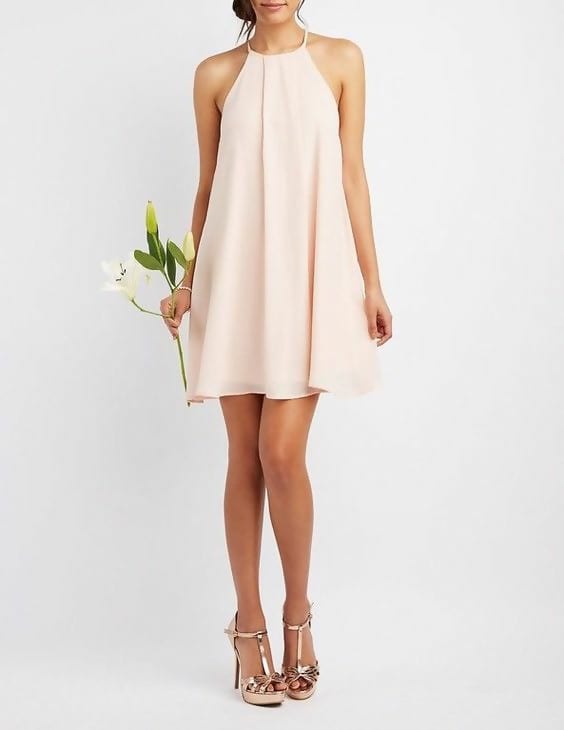 If you love bright colors, a bright blue is a perfect color for you and this special occasion: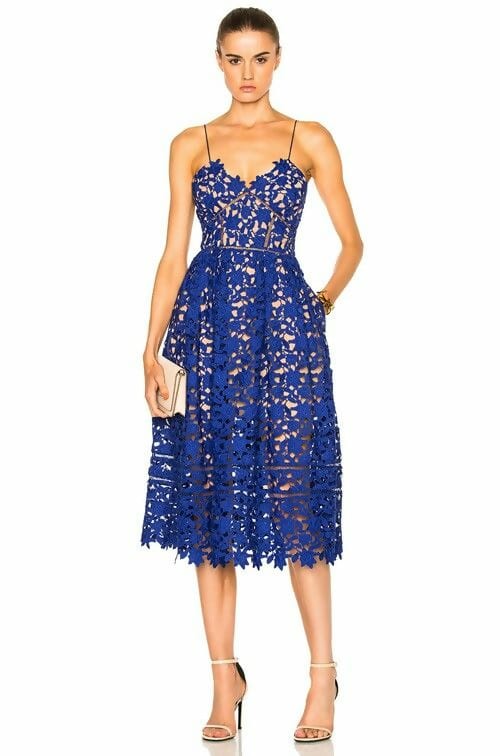 Some shoe styles you can wear with a day-time cocktail dress are the following:
Cocktail dresses for evening wear
If your cocktail is being held in the evening, try to keep in mind the following things:
– Bright colors are a great idea
– Black or white can also be worn
– Sequins or embellished dresses are perfect
– Midi, knee-length (or slightly above) dresses. A High-and-low dress could be an alternative
– Slit cuts are absolutely chic for the evening
These dress options for an evening cocktail party are a great example of how to look chic, elegant and completely appropriate for this kind of event: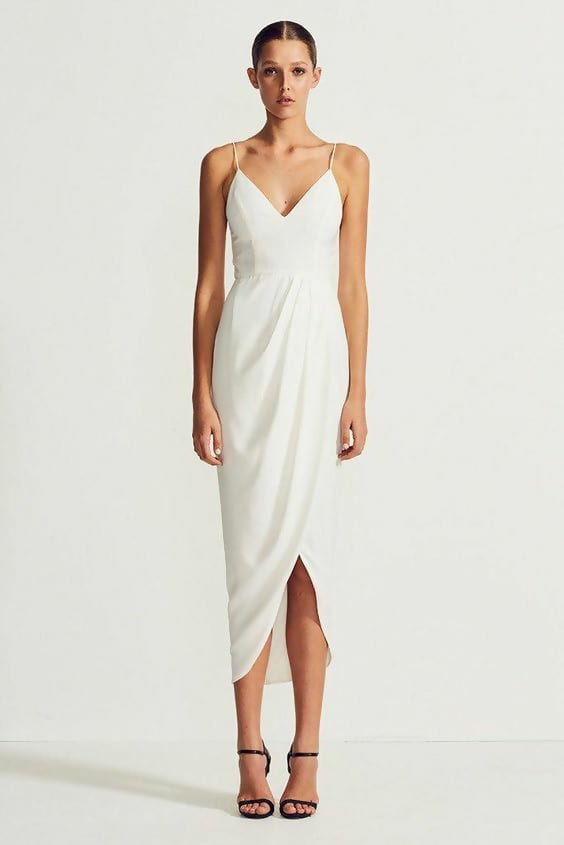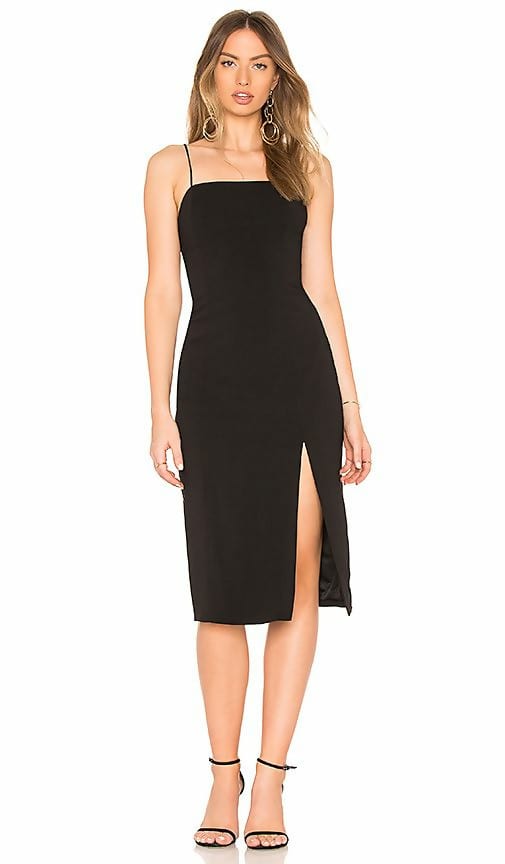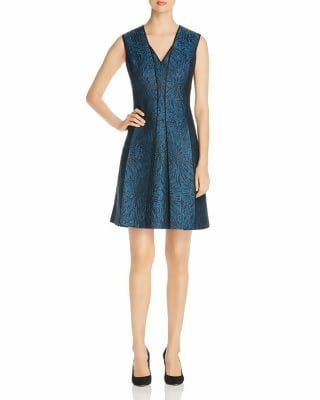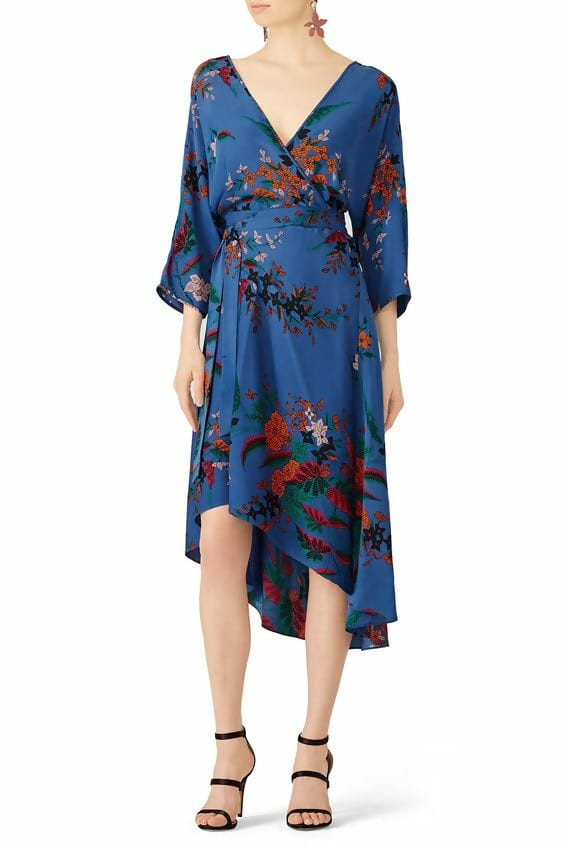 Cocktail dresses for a wedding
An evening cocktail dress code is similar to a cocktail wedding celebration. The only difference is that for a wedding cocktail dress you can perfectly choose a super elegant look AND you have to remember not to wear an all-white dress.
In other words: you can wear the same dresses from above but add some chic accessories or a super elegant up-do. You choose! What's important is to look absolutely polished and chic.
For other wedding dresses ideas, look at these cute and formal options: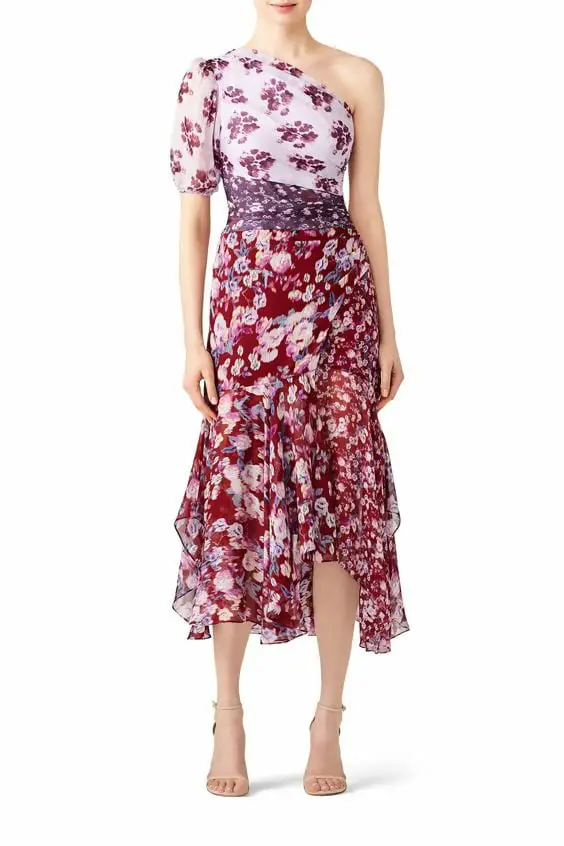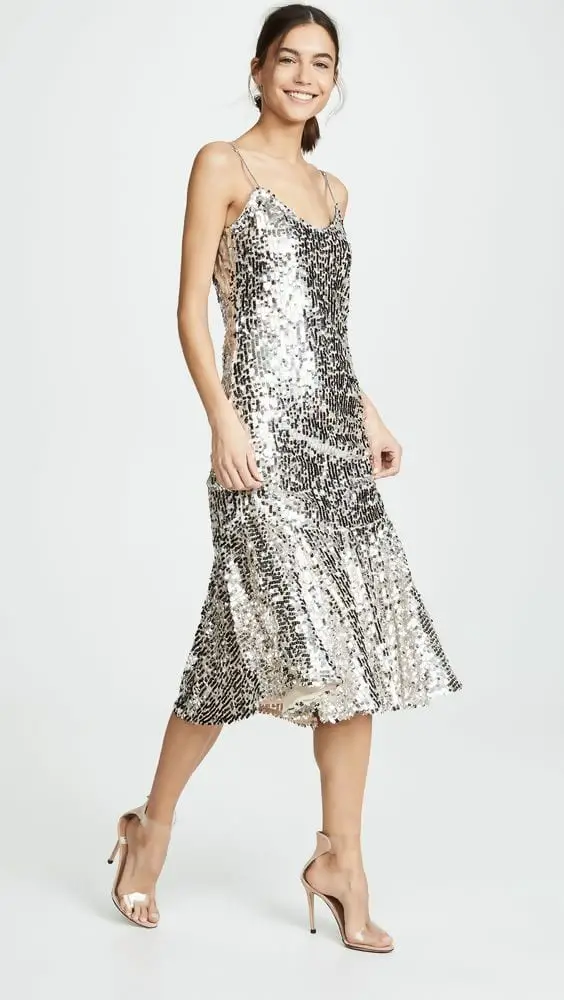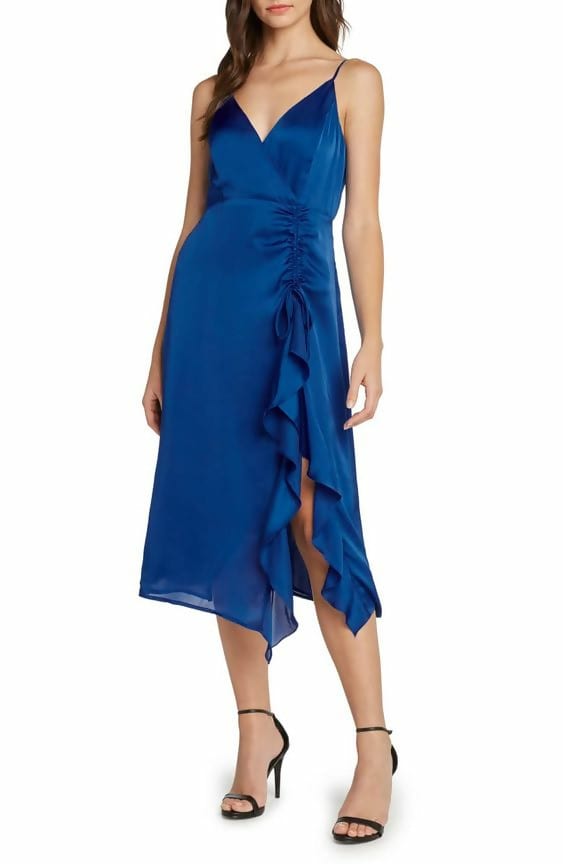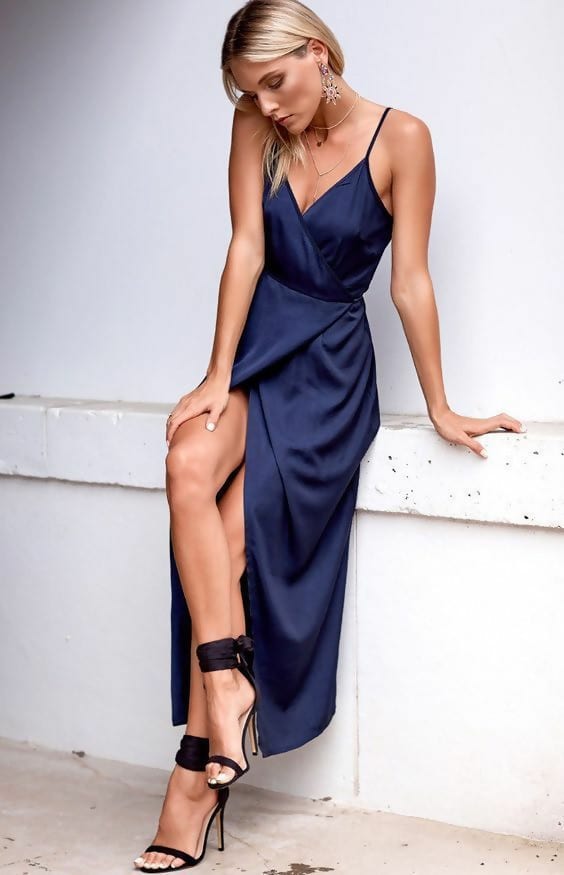 Casual cocktail dress
Although less common, a cocktail can be completely casual: it can be at a friend's house, lunch at a restaurant, a cocktail by the pool, etc..
If you're looking for a casual cocktail dress, then keep in mind the following things:
– A crisp cotton dress is absolutely casual and chic
– You can wear a skirt and a top
– Low heel sandals can substitute high heels
– Jute wedges are also one of the most stylish and casual shoe option
– Palazzo pants are the bottom you should opt for if you don't want skirts or dresses
For more idea on how to dress for a casual cocktail, check these chic looks that you can recreate: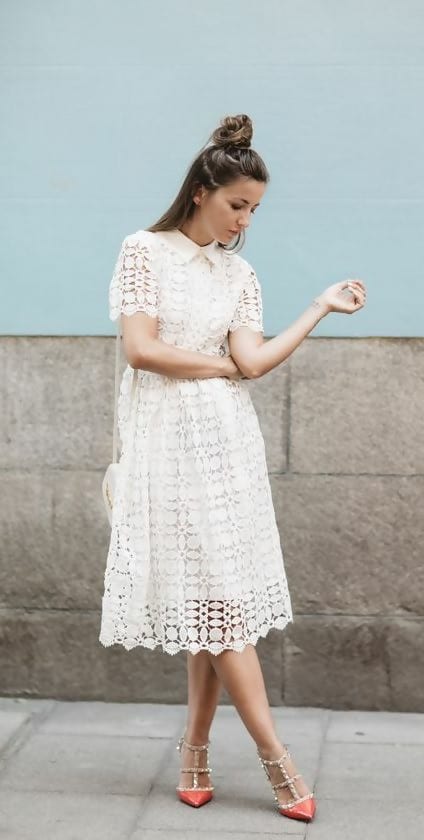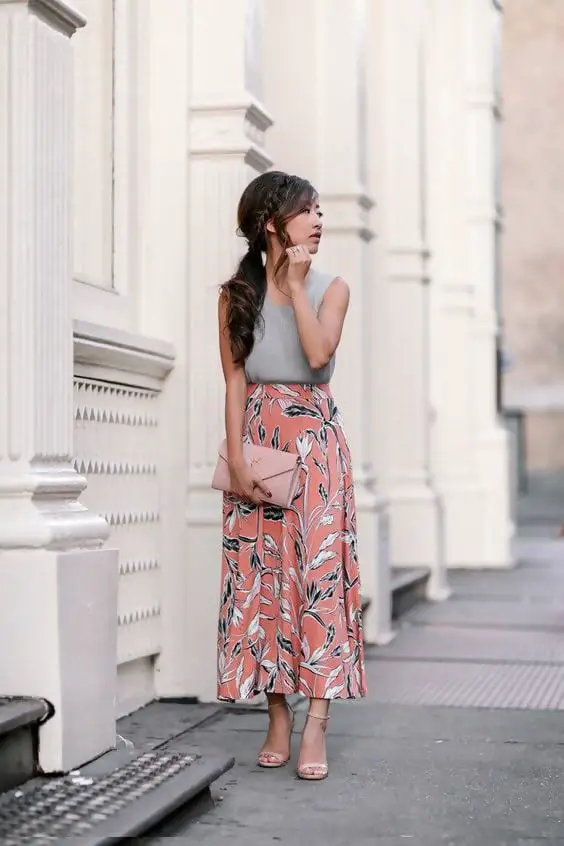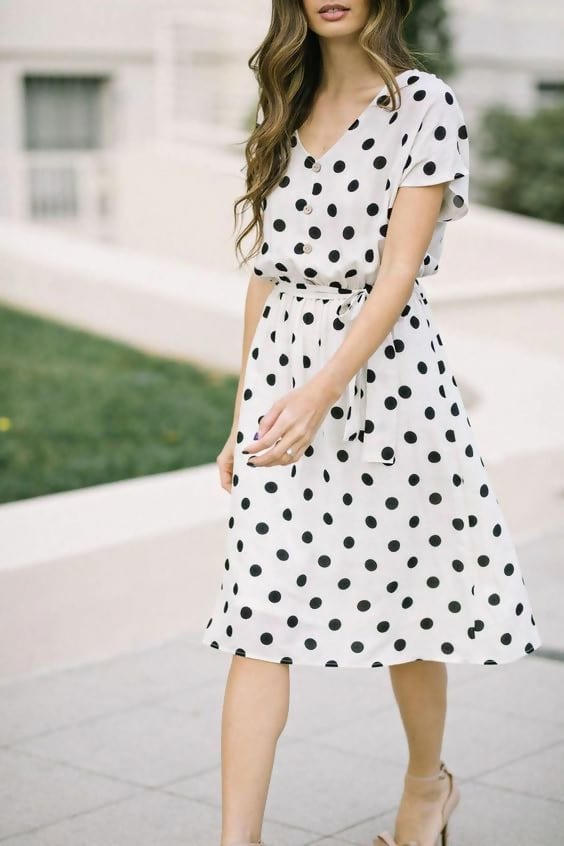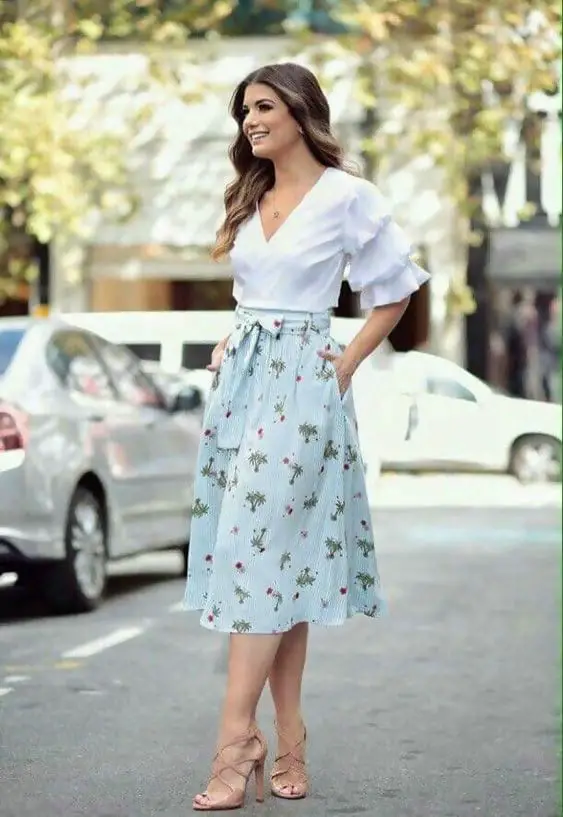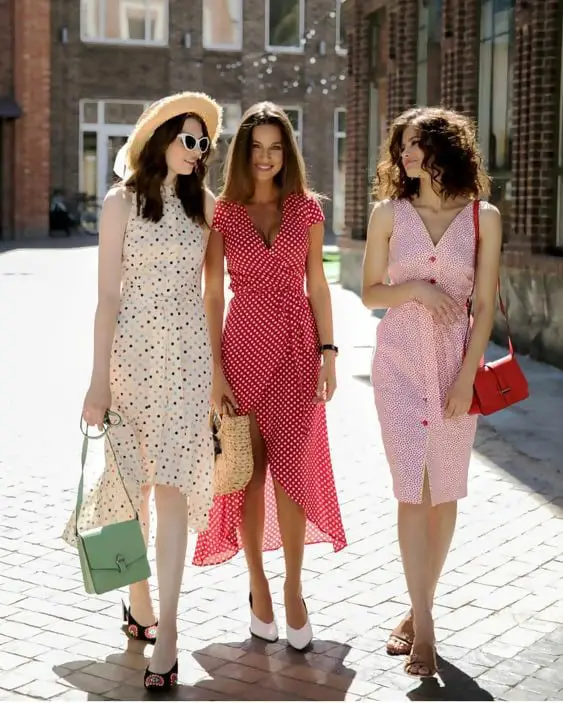 Wrap up:
So many times we have had the same question popped into our heads: What is a cocktail attire? And, as you may have already seen, dressing for such occasion isn't necessarily the most complicated task out there.
A cocktail attire can vary in so many ways because there are a few variables you have to consider. These are what I call the 3W's: when, where and why.
– When: if it's winter or summer time, in the morning or evening
– Where: If it's in a fancy hotel room, or at a friend's terrace
– Why: a cocktail for mother's day, a wedding or a casual gathering with co-workers
Once you have defined these three aspects, you'll feel completely ready to master the cocktail attire game.
This article compiles the best tips on how to dress for a cocktail party and inspirational outfits you can recreate for a super chic and elegant look, and I hope you're left with a clear vision on how to define a cocktail dress as well.