What is a classy woman
How many times have we heard someone being referred to as "a classy woman"? And yet feel a little bit confused at the real meaning of that expression. One thing is sure, we are all aware it's a very good complement.
Apart from wearing classy outfits, this type of women is mostly known for their lady-like behavior. To understand a little bit more the meaning of being classy, let me go through some typical characteristics of a classy woman:
– Well mannered
– Elegant
– Educated and smart
– Grateful
– Confident
– Has self-respect
The most important thing about a classy woman is her confidence because she knows her worth but at the same time, she is gentle and kind with others. She's neither snobby nor petty and has good knowledge of etiquette.
Is she a perfect woman? Of course not, but tries to be the very best version of herself no matter what. And I think that's a pretty amazing attitude.
How to dress classy
Now that we've talked about a classy woman's personality and traits, let's move on to her sense of fashion.
A classy look and style should reflect the six characteristics mentioned above because, as we all know, what we wear is what we are. I'll guide you through classy outfits for women that will make you look super stylish while making you look like the amazing woman you are.
1. Elegance through black
We all know black is the chicest and most elegant color we can wear and, apart from being completely timeless, suits every type of skin color.
As I've mentioned, a classy woman is elegant, educated and smart, and what better color to reflect this than black? Classy outfits will always include it, so you should never leave it behind.
Black can be incorporated in any way you'd like: black tops, black bottoms, black scarf, black sweater, black pumps… Let's see some stylish outfit ideas that include this color: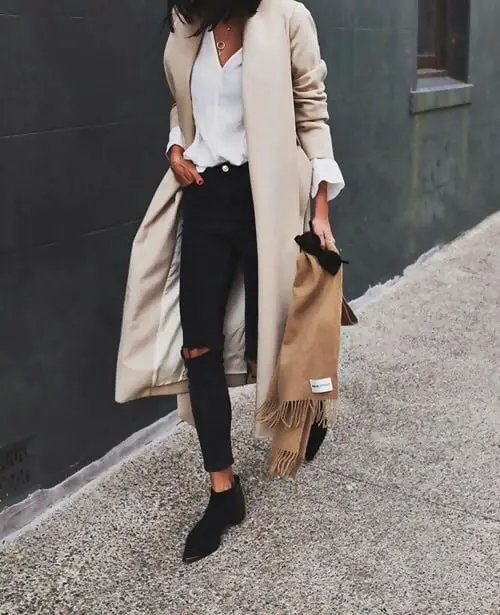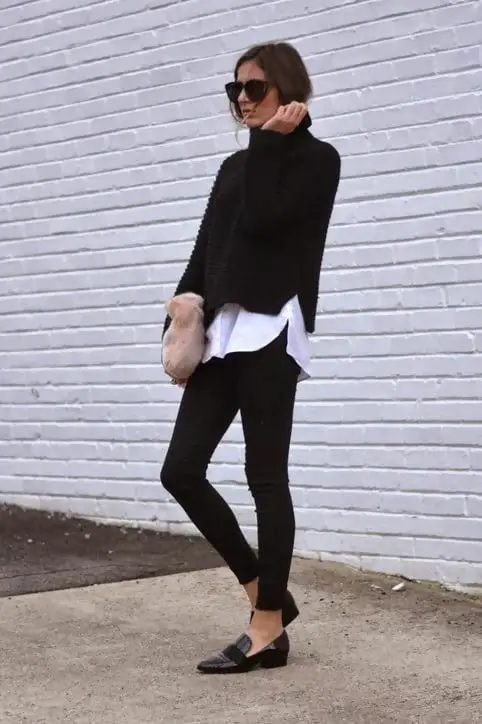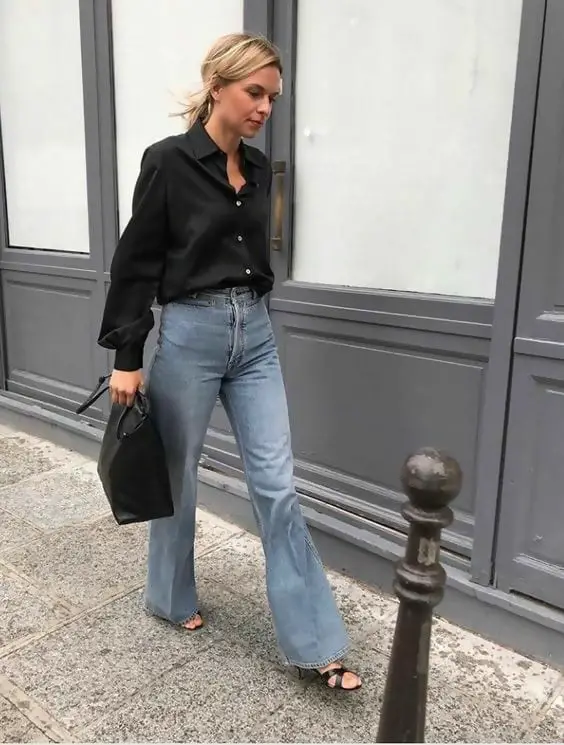 Remember, classy outfits are timeless so don't put much effort into owning the hottest items of the moment or the trendiest clothes. It's all about classic, elegant and effortless fashion.
How to be a classy woman? An all-black outfit is perfect for showcasing your chic style and letting everyone know you're a classy woman.
Depending on the occasion, you can perfectly choose a pair of black jeans, leggings or any type of trousers.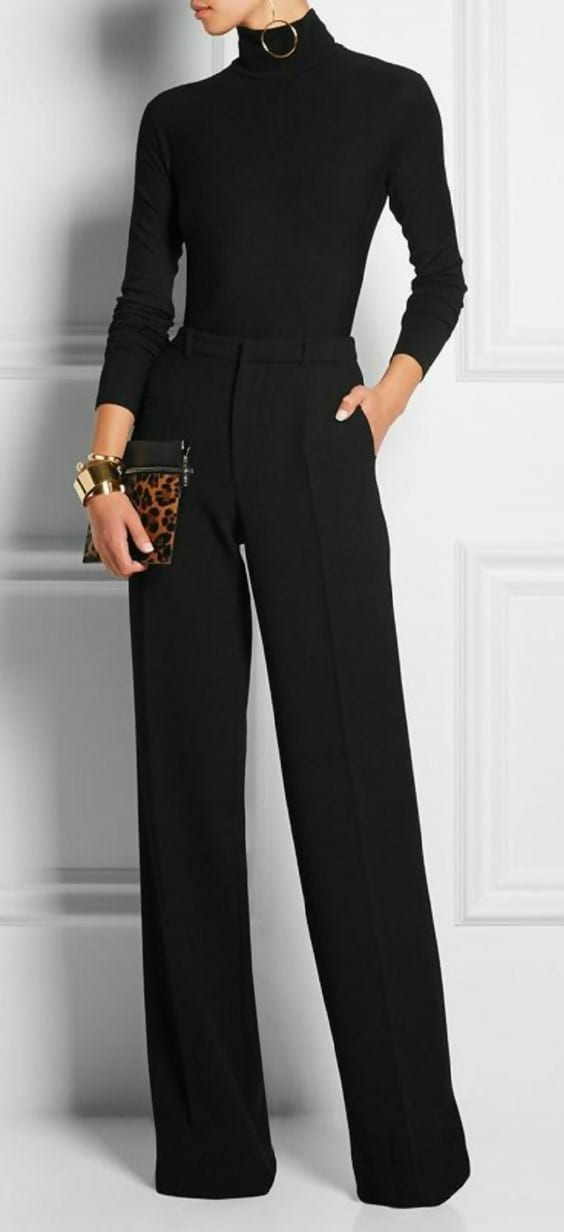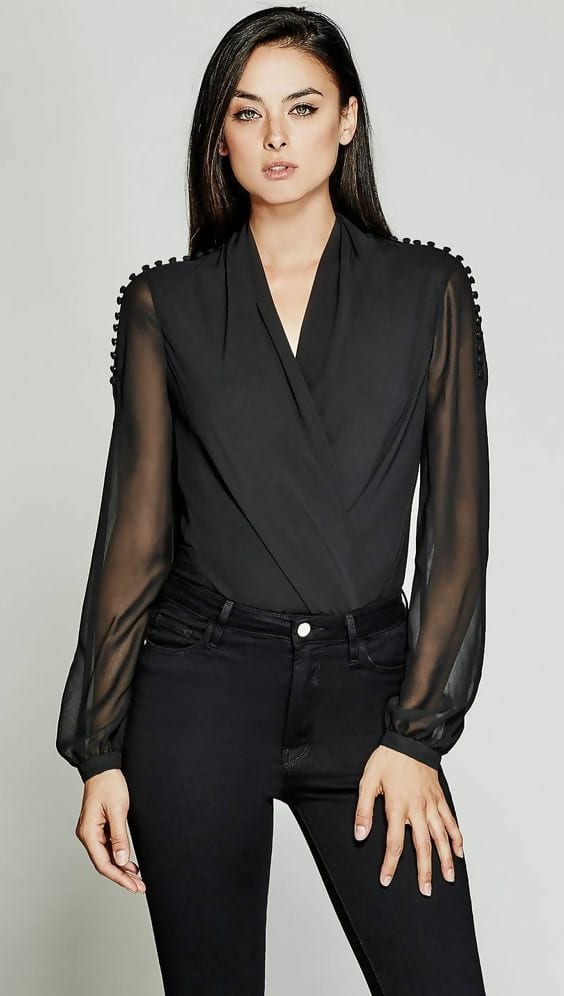 2. Little black dress
We can't talk about classy outfits without mentioning the famous little black dress. As we all know, a little black dress is the definition of basic and timeless fashion, and owning at least one will save your life on many occasions.
Let me just make one thing clear: a little black dress doesn't mean it has to be "little" or short. It's called like that because back when Coco Chanel introduced it, women were used to what we now call "midi dresses" or long dresses.
The iconic Chanel little black dress is just below the knee. That's why a little black dress is classy and elegant, and it's definitely meant to be worn without any sexy connotation.
Some examples of classy little black dresses are: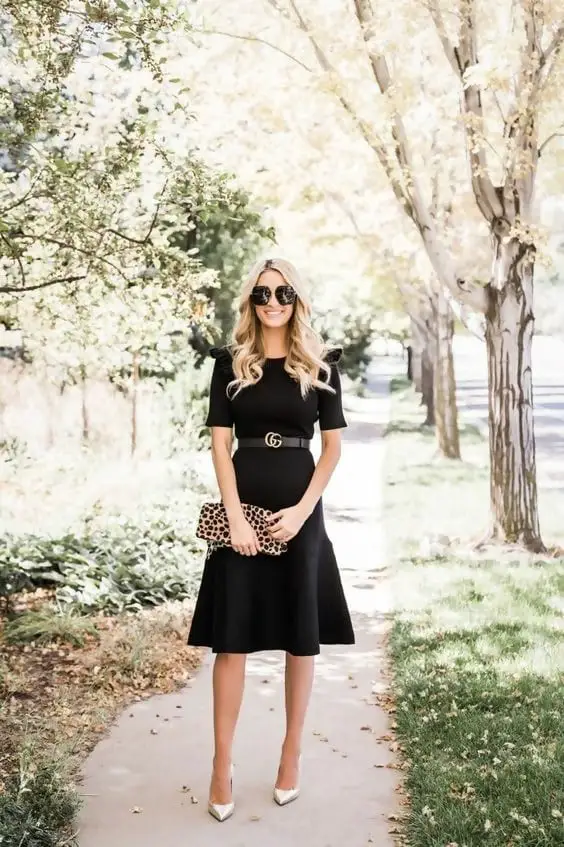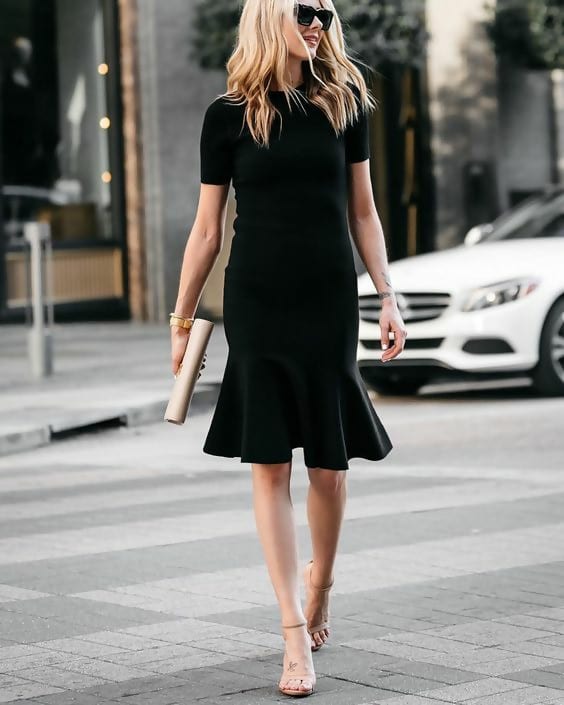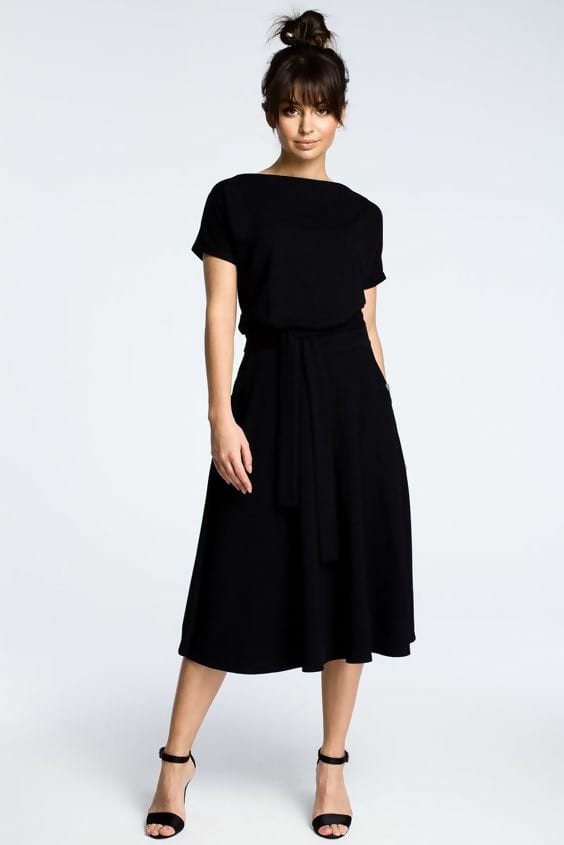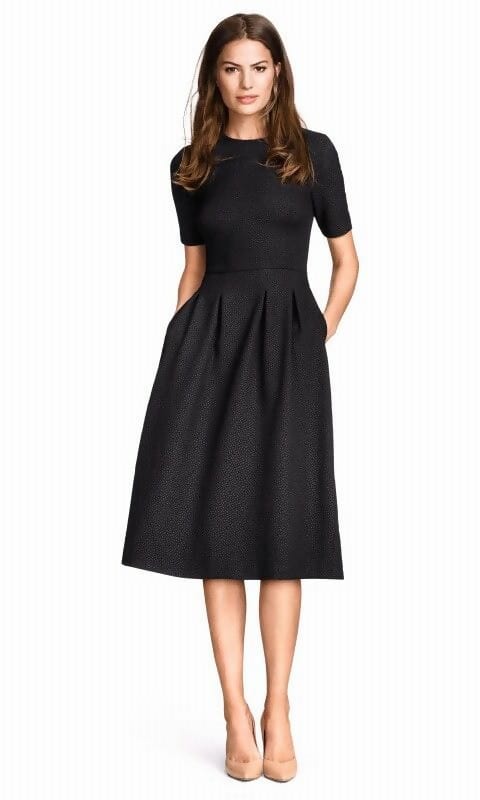 A little black dress can also be worn as a casual classy outfit. Here are some examples of how you can style it to make it look casual: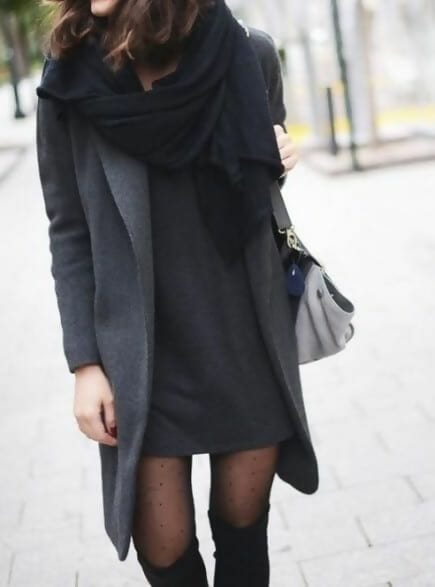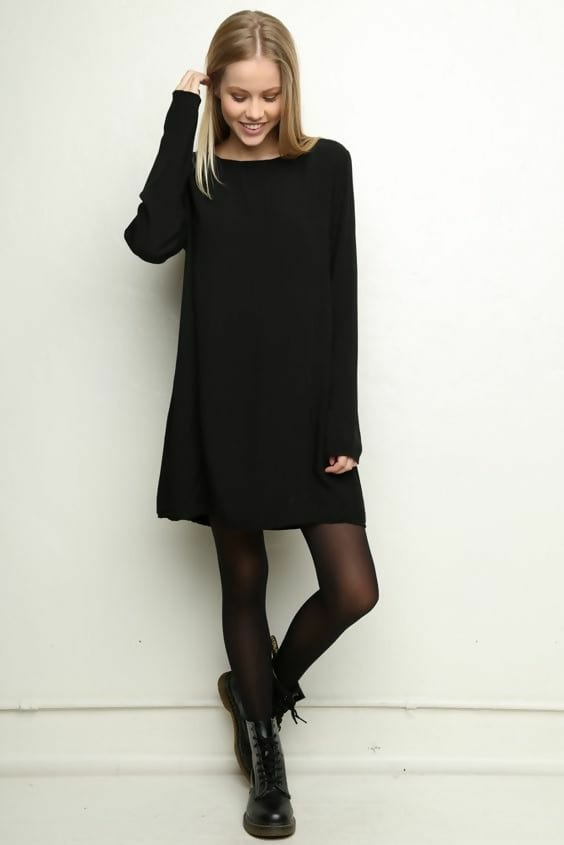 Shop The Look
---
Click the picture to buy
3. Immaculate white
White is another color you should definitely include in your outfit for a classy look. You just have to make sure that, no matter the type of garment, the white is immaculately white.
The problem with this color is that it stains easily and if we don't take good care of our white clothes, in little time they will start looking yellowish; and that's the last thing we want to wear.
Examples of how you can include white into your every-day outfits and make the best of a classy look are these: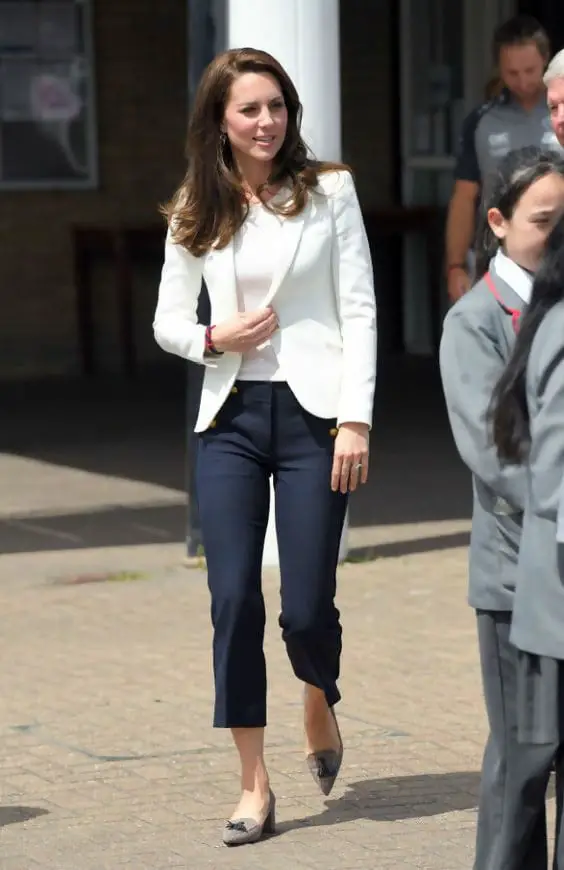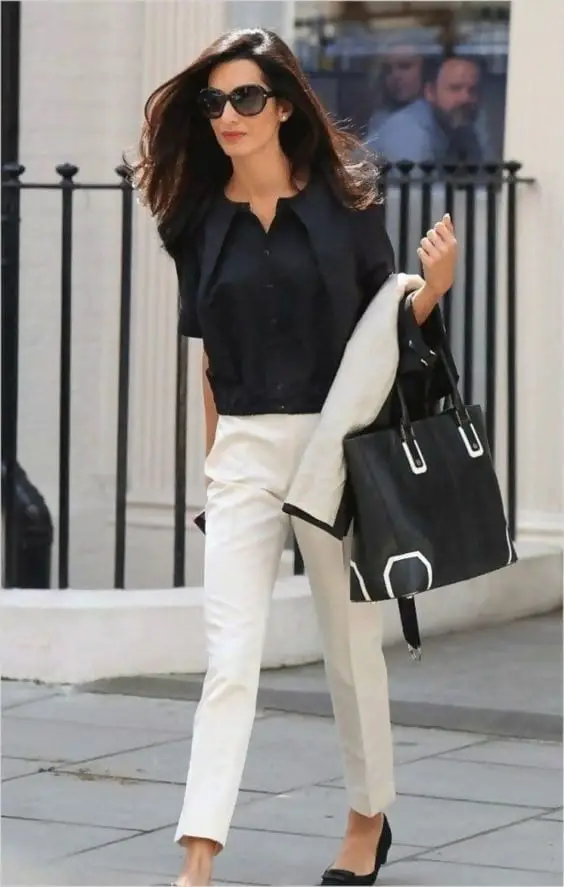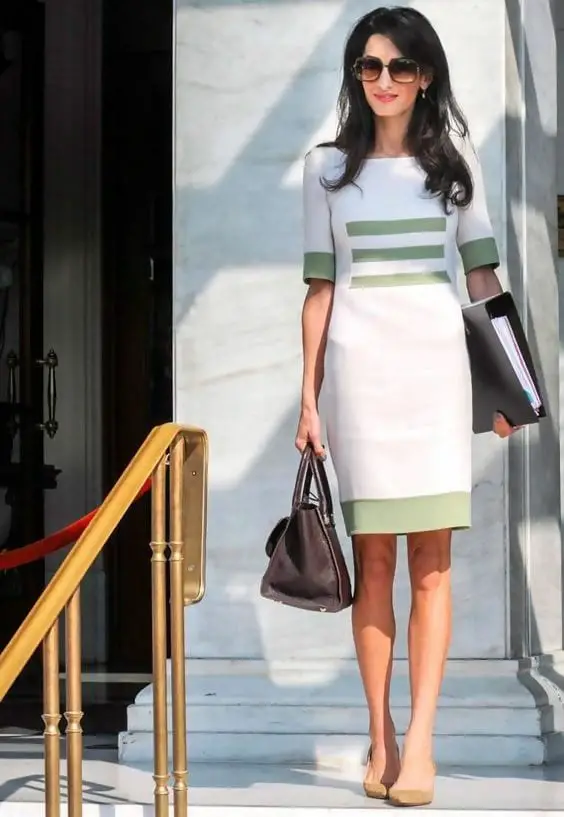 Shop The Look
---
Click the picture to buy
All-white classy outfits are a chic option as well. Same as all-black outfits, a white over white look will make you look extra chic and elegant, making you stand out from the rest.
All-white outfits can be worn for any occasion. For a casual classy look, opt for a pair of white jeans, a white denim skirt or a linen ensemble. For a polished and formal look, choose a pleated white skirt or cigarette pants.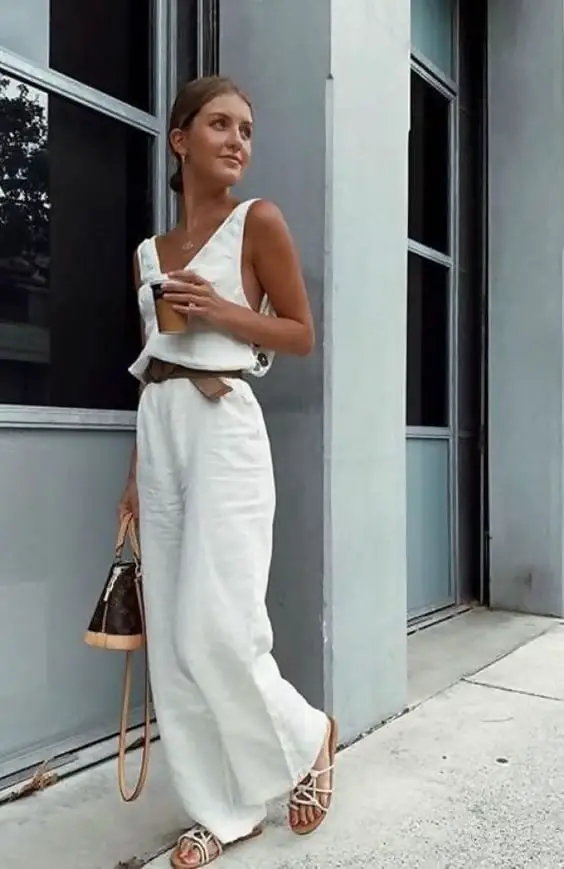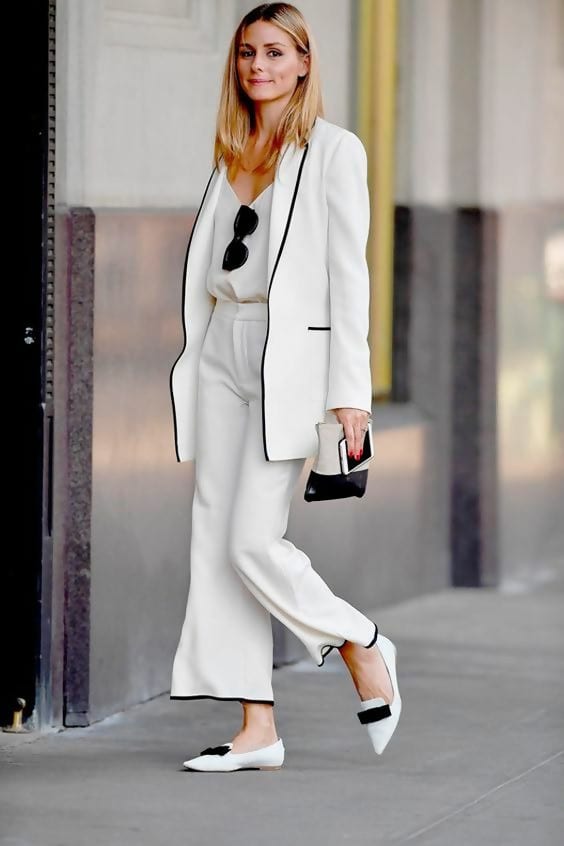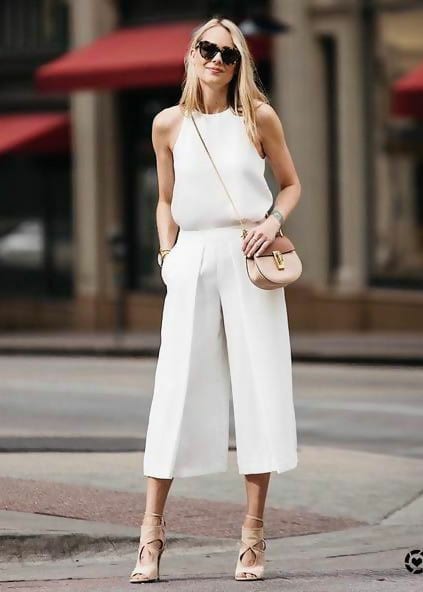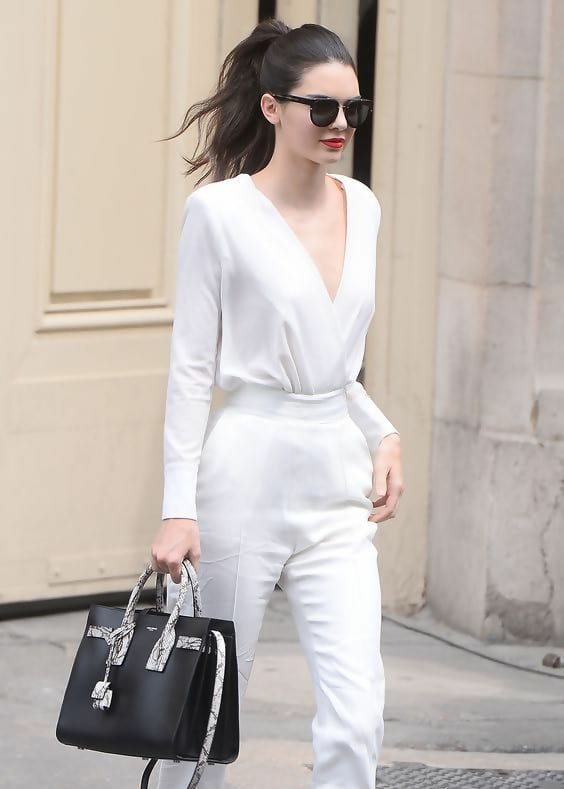 By white, I also mean cream, off-white, soft beige… Anything that's close to white is perfect! A neutral color palette that also includes soft shades of grey and camel tones paired with white and cream is the definition of a classy color palette.
The secret about these colors is that they are timeless and versatile: you can wear them for so many different occasions throughout the years. So think of classy clothes as an investment.
Here are some examples of this classy color palette I'm talking about: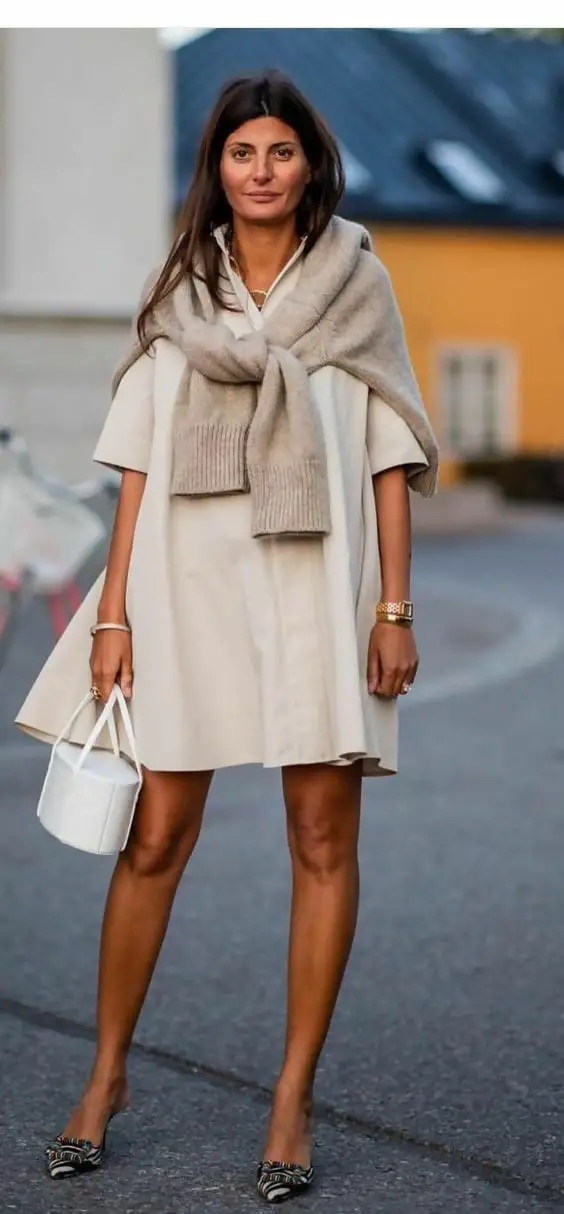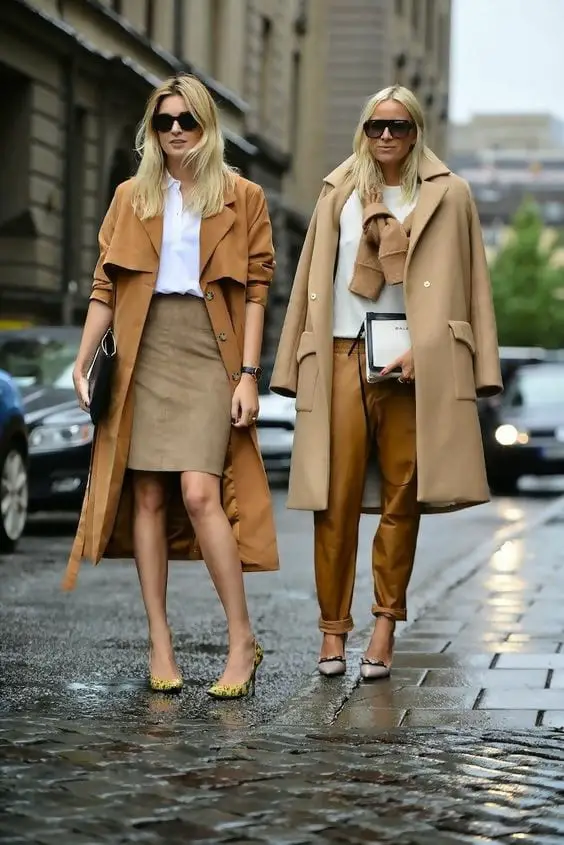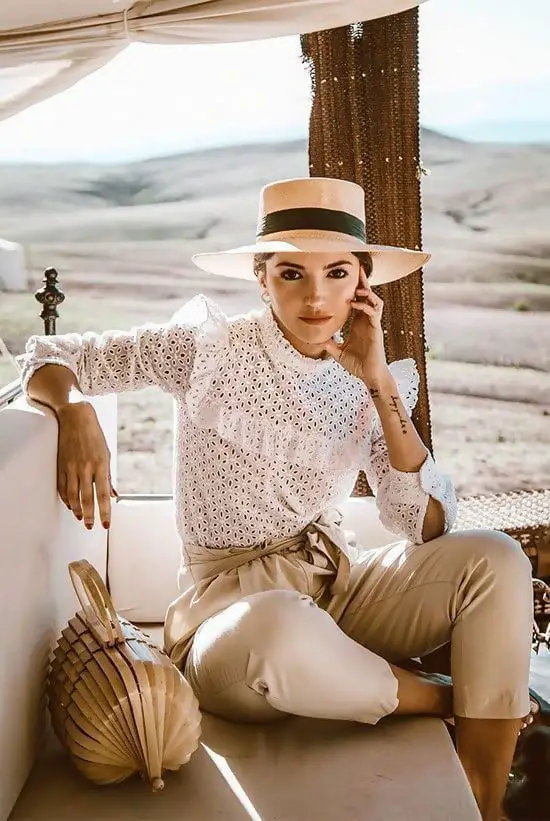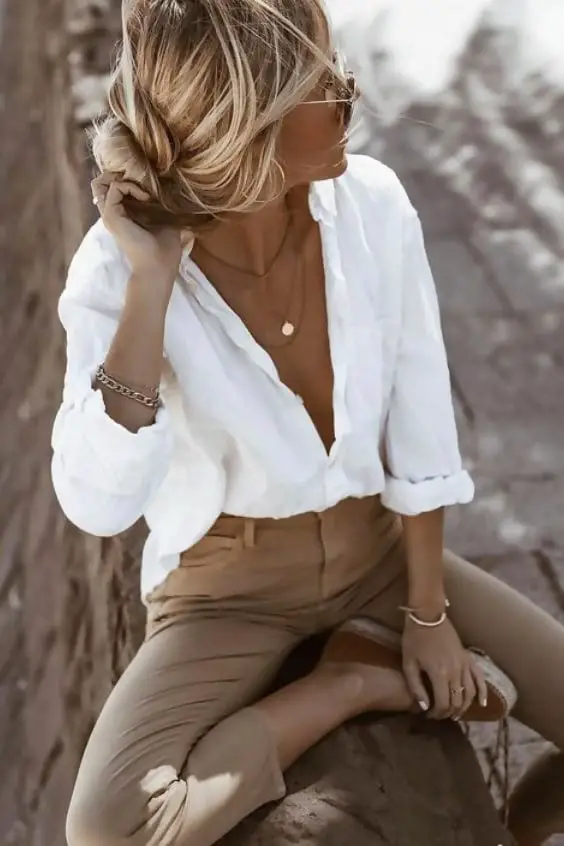 4. White button-down
If you're wondering how to be a classy woman (or at least look like one), a white button-down is an absolute must-have. You should even own more than two if you're taking your classy style seriously.
And, again, the best thing about a white button-down is that you can wear it for any occasion and if you take good care of it, can last for over a decade.
And if that's not enough to convince you, the fashion designer Carolina Herrera is always wearing a white button-down, and what's classier than Carolina Herrera's brand style?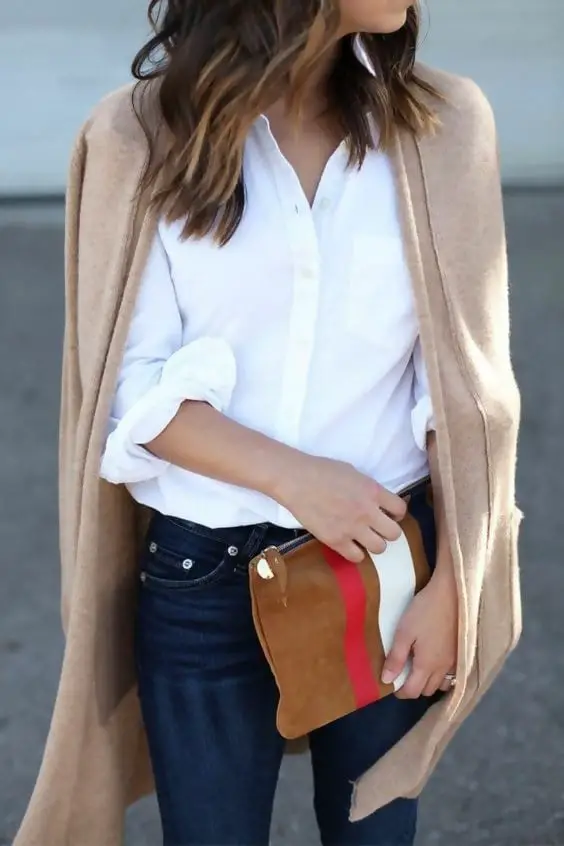 Shop The Look
---
Click the picture to buy
5. Classy Outfit Ideas
Apart from these four tips mentioned above, a classy outfit can be characterized by the following points:
– Elegance
– Well fitted clothes, nothing too oversized or too tight
– Simple silhouettes
The things a classy woman does NOT include in her wardrobe are:
– Exaggerated embellishments or prints
– Looking sexy
– Bold combinations such as complementary colors together
That being said, here are some classy outfits you can recreate for a timeless and chic style: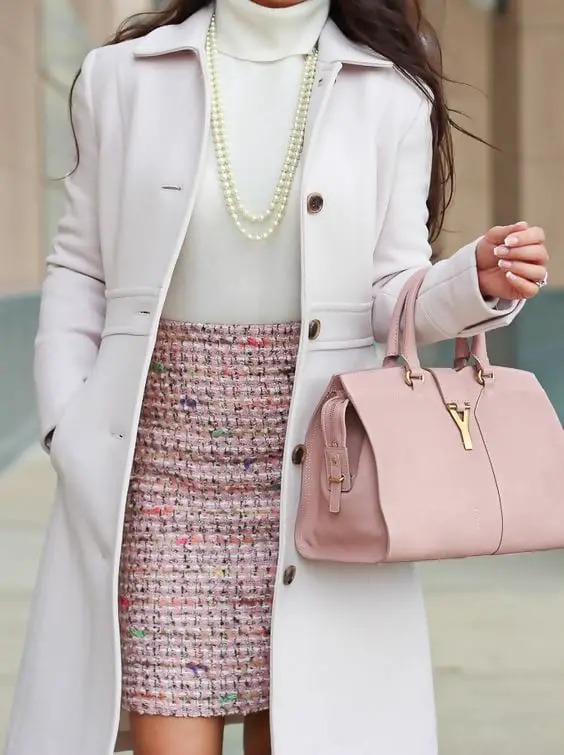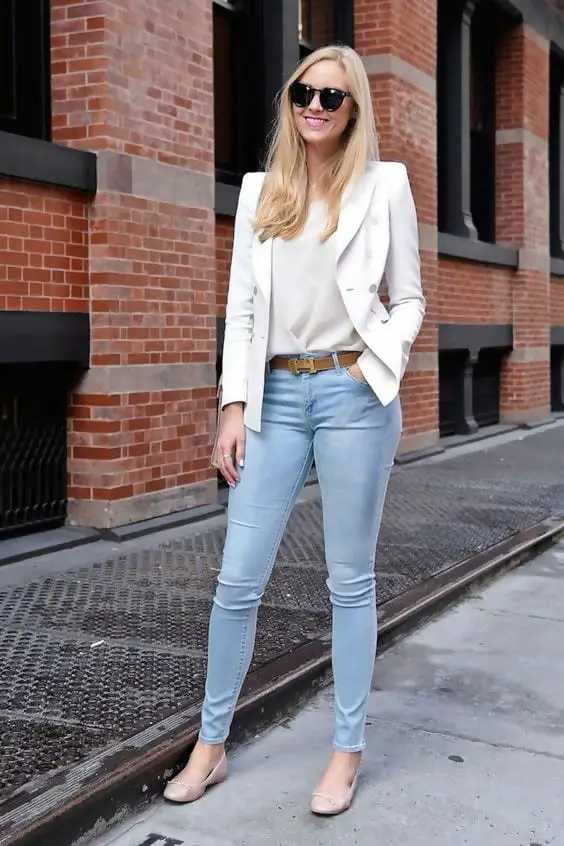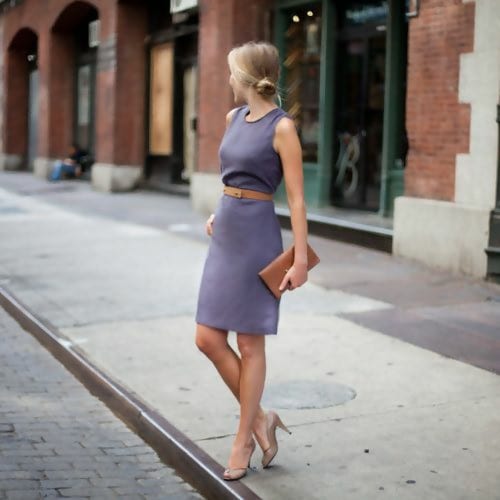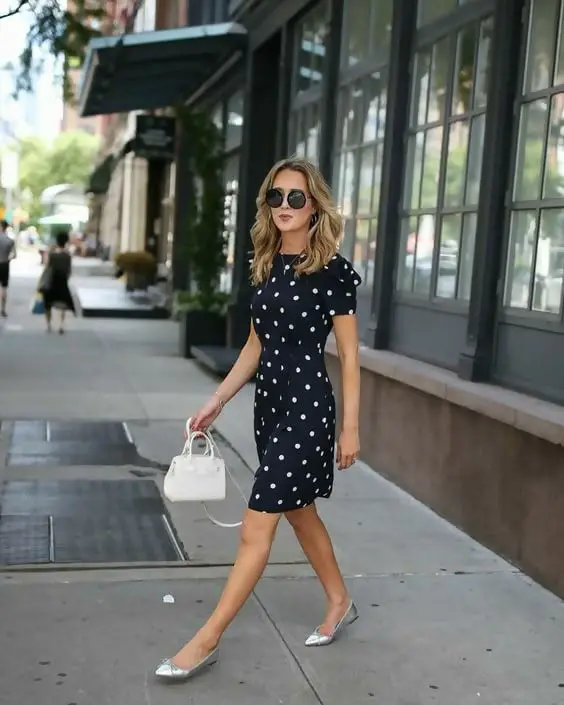 6. It's all about the basics
I can't stress enough the importance of how a timeless wardrobe will make you look classy. And what's more timeless than basics? That's why they're called basics!
Owning basics will not only give you a life-long wardrobe but will also make dressing very easy and simple.
Apart from white and black clothes, the basics that can't be ignored in classy outfits are:
– Denim jacket
– Black pumps
– Nude heels
– Black clutch
– Pearl necklace and earrings
– An elegant black and/or camel belt
– Red lipstick
– A nice perfume
– Classic sunglasses
– Black blazer
– Good fitting trousers and jeans
– A perfect and clean white t-shirt
7. High heels
High heels are another must-have item you can't ignore in your wardrobe. The best and most effective way of styling classy outfits is by wearing a pair of chic and simple high heels.
Remember, dressing classy often revolves around the premise of "less is more", so your shoes should also be elegant but simple. Classy high heels include:
– Stilettos
– Ankle strap heel sandals
– Lace-up high heels
– Pointed high heels
– Pumps
These are some examples of classy high heels that will take your lady-like outfit to the next level: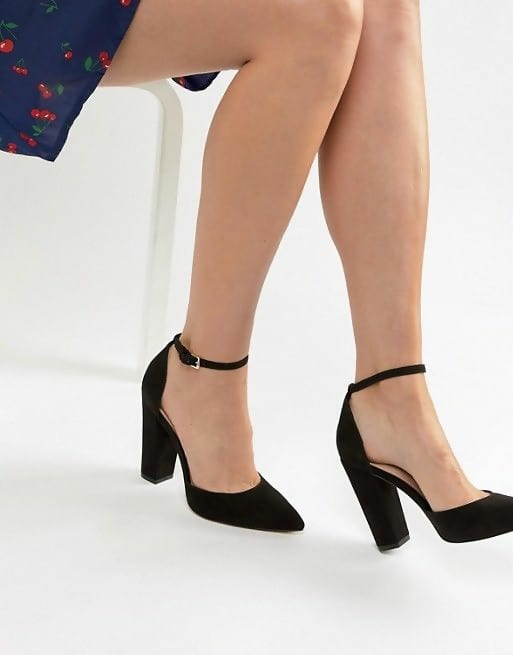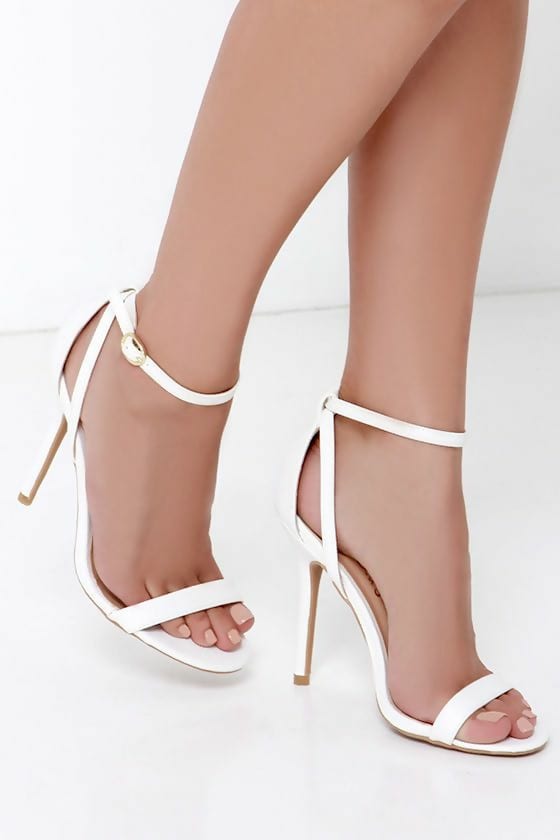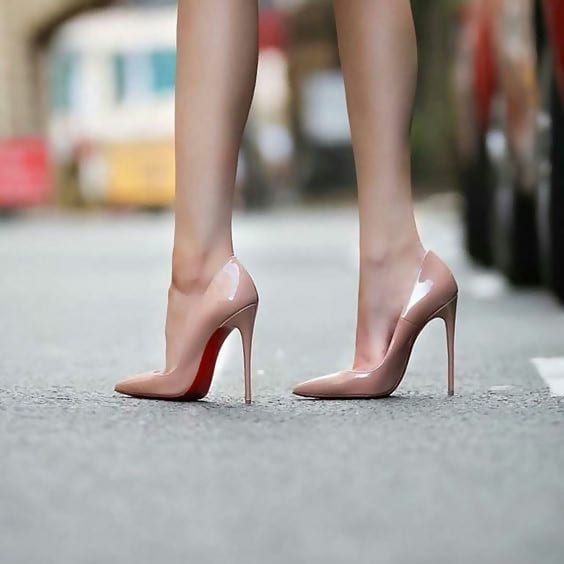 Shop The Look
---
Click the picture to buy
8. Hairstyles
A classy woman takes the necessary time to take care of her appearance and knows that it's all about the whole package. So paying attention only to your clothes is half of the task.
Your hair should also be taken care of. Classy hairstyles are those that are simple and elegant and don't look overdone.
Some examples of hairstyles that will perfectly complement classy outfits are literally any Kate Middleton hairstyle. If you ever find yourself wondering how to look classy, just type "Kate Middleton hairstyles" and you'll be left inspired for weeks.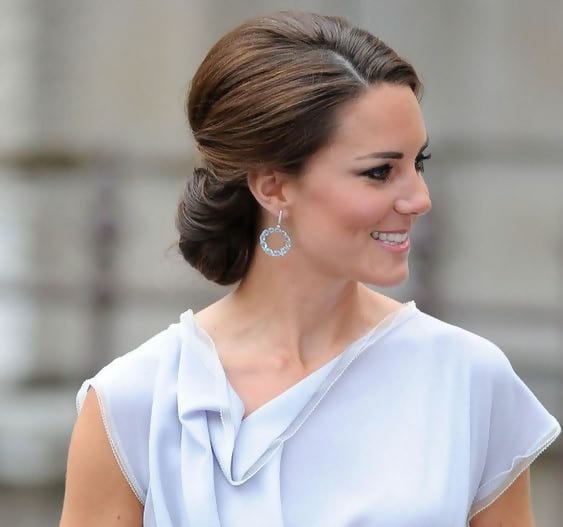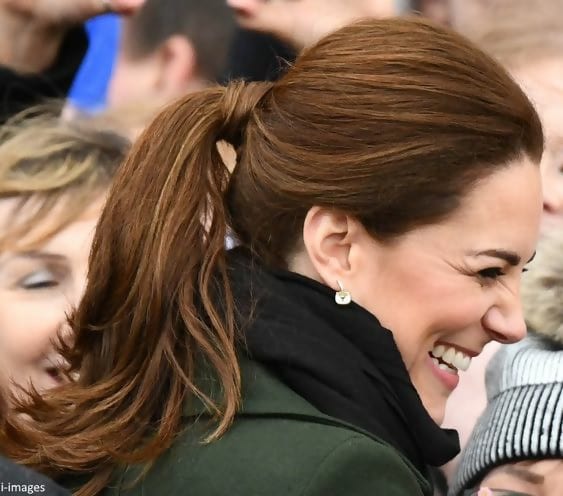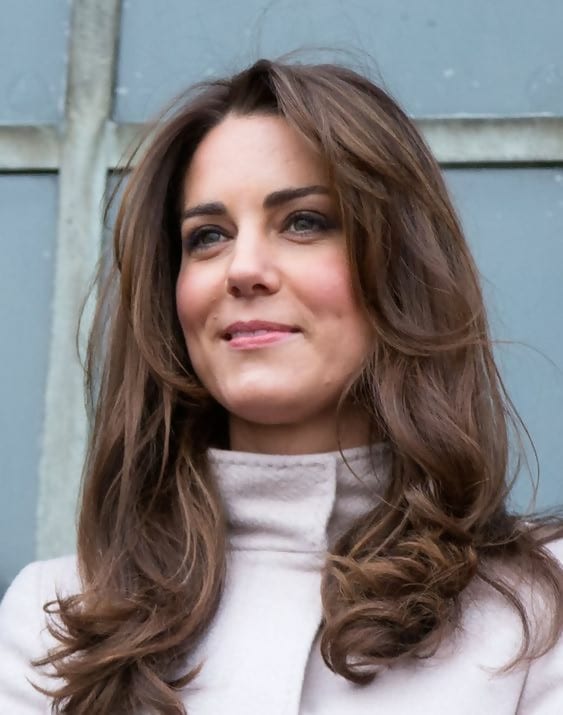 Wrap up:
Being a classy woman it's all about attitude. But you know what they say, style speaks louder than words and dressing correctly is what will make you look like the classy woman you are.
As you can see, classy outfits are elegant, chic and timeless, and once you've understood these basic but important characteristics, you'll be more than ready to shine through your clothes.