Despite trying to "dig up" your wardrobe every time, arrival of new season demands changes. It feels like you have no clothes to wear—to deal the situation, we must add or delete some basic fashion items. Where to start shopping? Look at some posts about matching or to find fashion recommendations for all the seasons spring (summer, autumn, winter)…Check my last article: 8 Tips to Plan Out your Fashion Wardrobe
I love to buy stuff and also suggest the same to others. But I never encourage unrestricted buying.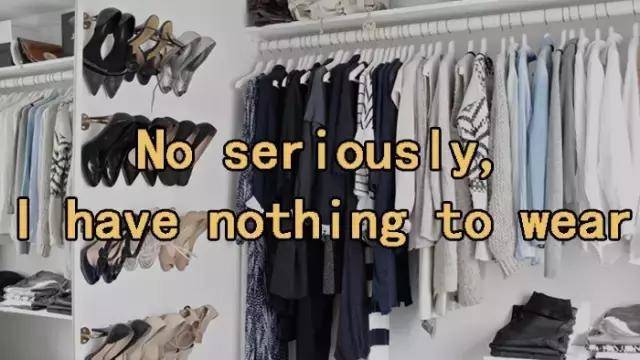 The reason why people always feel that they don't wear good clothes is not because they really have no clothes, it is because they have not improved the utilization of clothes, in short, they have not developed the potential of their "closet".
Today I am going to talk about how to improve the utilization of the wardrobe ~ hope you can start the season with buying the most accurate stuff.
 
10 Steps to Improve the Utilization of your Wardrobe
Learn about the Basic Items
To develop the potential of a wardrobe, first of all, your wardrobe should be a potential stock. If the closet is stuffed with clothes that do not fulfil your requirement of a variety of clothes each day, that means most of the clothes are useless. Therefore, you have to start buying, buying, buying, and must learn to invest properly in your personal wardrobe.
I always recommend that you invest the 70% of your shopping money on basic items and 30% of money on the staples that you like personally. The basic outfits are something that do not get outdated easily. Rather they improve the efficiency of our wardrobe greatly. Those who have been following my posts must be familiar with this point.
But the question is, do you really know the use of basic outfits?
For me, white shirts, striped shirts, pencil skirts, pants, and shorts are all basic models that suit my shape. When I don't know what to wear, I simply grab a basic item and match it with the right outfit.
However, everyone's figure, preference, and occupation are different. The basic model that is suitable for me, may not be suitable for you. So, you first need to build your own basic wardrobe.
For example, if you are working in a public institution and you have to follow strict requirements of an office attire, your basic items must be shirts and trousers. If you are in the creative industry, your basic outfits may be a T-shirt or a leather staple. ▼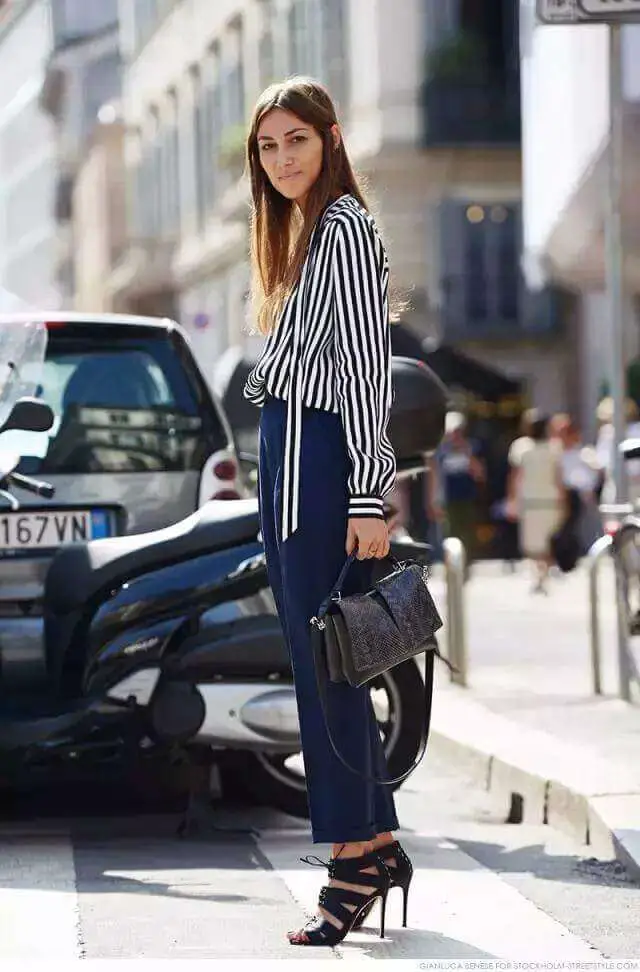 Understand your Body Size
Body size is also an important consideration. Many times, girls ask me that even after copying my personal style, they do not get the feel that I had. Why so? This is normal, because each person's body is different, and it is not necessary that it carries the basic outfit like others do.
I am short-heighted with short legs and shorts and small length skirts are what suit me well. Similarly, for the pear-shaped figure, the mid-length outfits and MIDI skirts should be the first choice as basic dress. It covers the heavy thighs and exposes slender legs. ▼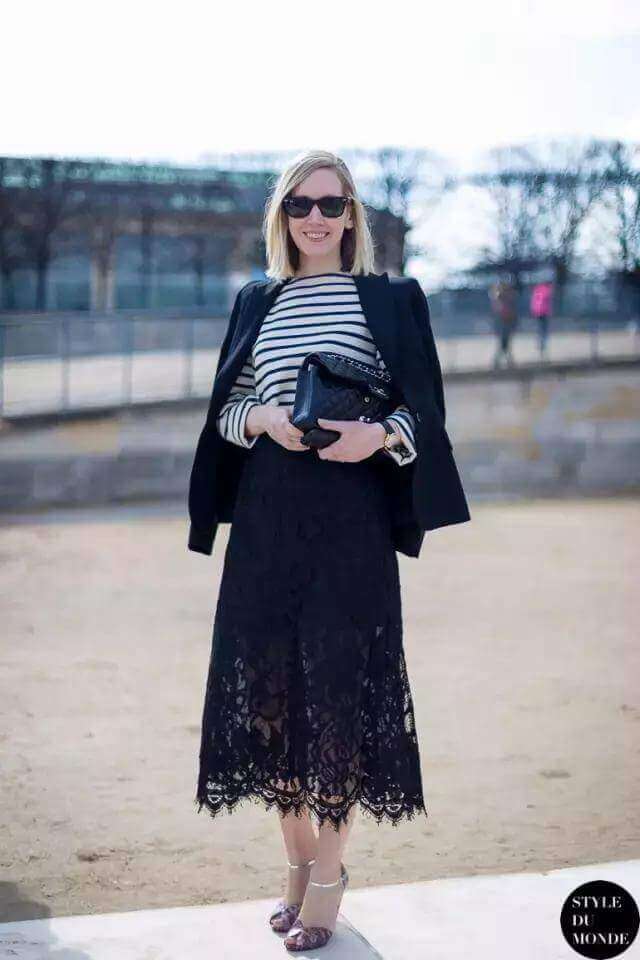 Different types of coats can help in hiding bodily flaws of different body shapes.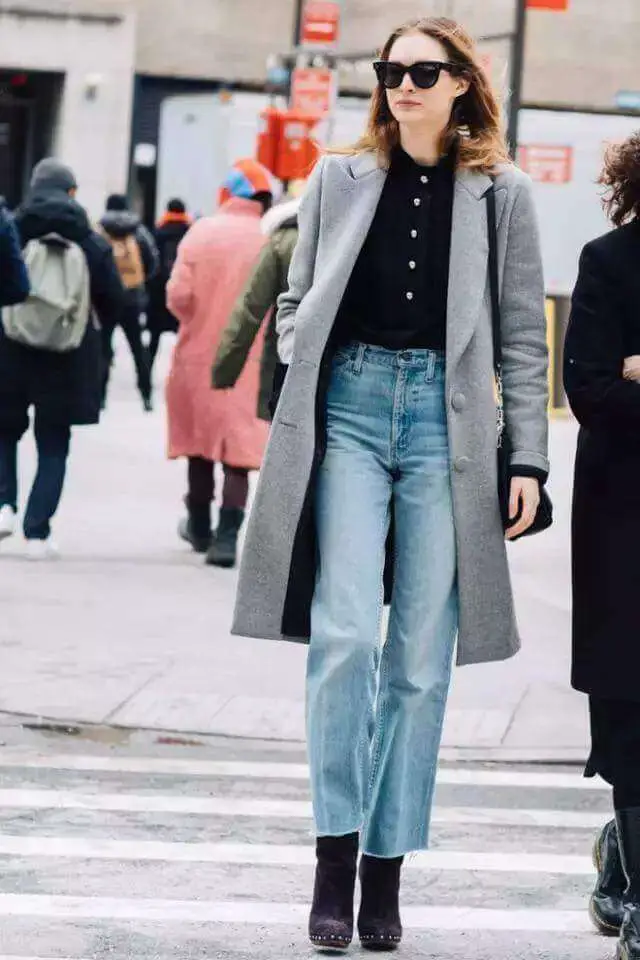 Try Different Styles
People often ask me that they buy a striped shirt, white T-shirt, simple white shirt… but these are very common items that everyone can be seen wearing around. These basic items are all-purpose and universal, and because of their "basic style", they seem similar to others. But you can get a different look through working on the right details. Different collars, fabrics, and styles are suitable for different people.
Take the example of jeans—it comes in a variety of styles like high waist, low waist, pocket designs, ripped jeans and many more. So next time when you buy one, pick your right size and style that suits you well (and of course the one that is in vogue).
Focus on the Texture and Quality
Another point that has been said many times: try to buy good texture.
When we buy "big-ticket" such as "blankets", we are often willing to pay high for it. After all, you have to wear them in order to go on fantasies. But when it comes to the basic outfits, we are not willing to spend much. Basic pieces like a T-shirt / striped shirt/jean are quite cost-effective items and once you spend on buying high-quality pieces, they will serve you for a long time.
I used to do the same thing. My preferences for buying outfits were simply to look at the style and low price. Later on, I realized that most of these items were not high quality and after a few uses their color got faded or the collar was torn. So, be sure to spend only on buying high-quality basic items.
In short, you have to be more careful in buying clothes. Whether it is a small item like a striped shirt or bigger pieces like trench coats, locomotive leather garments, and other items, you have to buy the best so that they can be worn for many years to come.
Is it always expensive to have good stuff? not necessarily!
I can only say that most of us don't have so much time and energy to professionally buy cheap and good things. Relatively speaking, your chances of buying a single good quality item will be higher. So, I only suggest that you buy the best ones within your own ability.
The original purpose of our basic purchase is to be versatile. Buy what you will wear quite often. A good texture will be with you for a long time.
Many times, things that you buy are already in the closet. It's not as good as spending money to buy a unique item. So, do not buy what you will wear once or twice.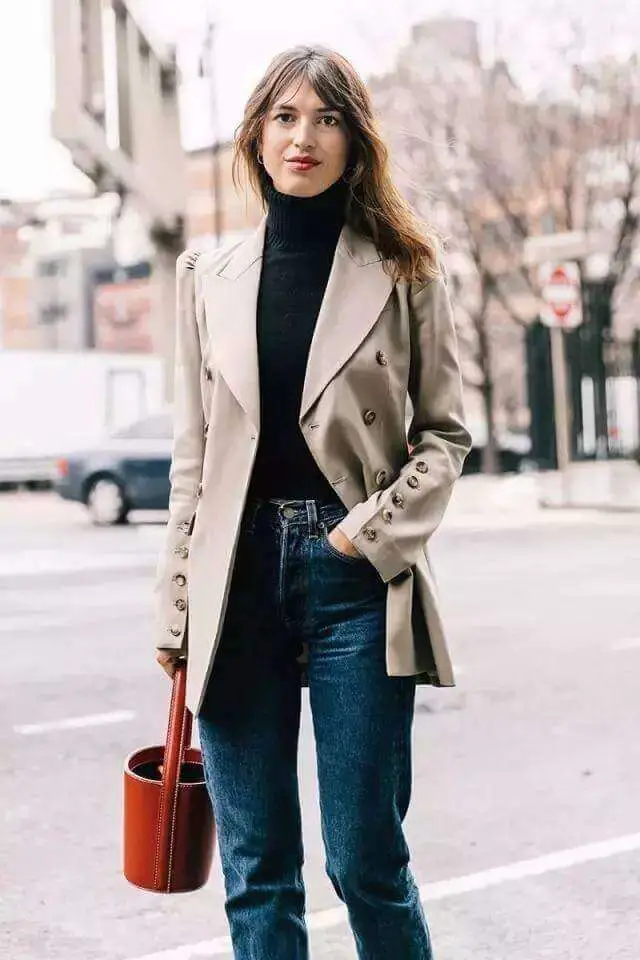 No Compromise on Comfort!
There is also a very important point, no matter how expensive, good, and versatile a single product is, the premise of buying is always to wear it comfortably so that each time you open the closet, you are more willing to wear it. ▼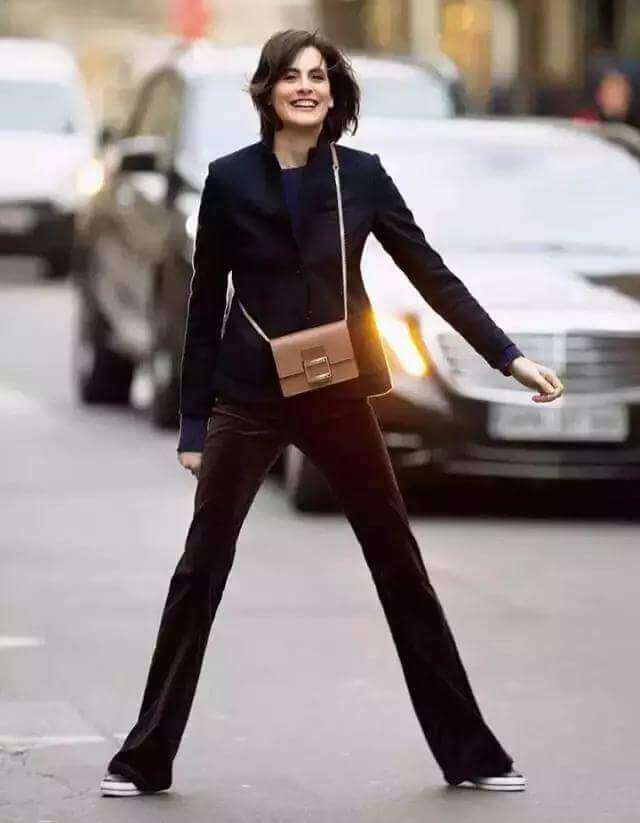 The fabric should be chosen for comfort. Like my favorite cashmere items, in addition to its high value, it is really warm and comfortable.
The style should be chosen to make you feel comfortable and confident. Not everyone is suitable for tight blouses like Jin Xiaomei. Uncontrollable clothing can make you look uncomfortable. ▼
Elasticity should also be modest. My own feeling is that too tight clothes make me feel uncomfortable. ▼
Light makeup to save the dull colored single product
I have done a lot of color matching topics. Many readers ask me: Can the black or yellow skin tone wear bright colors like green or yellow?
Every skin tone is different and requires different color schemes. Whenever I sleep badly and my face looks dull, it effects the impact of clothes colors. It is important to choose a pair of skin-colored clothes. However, if you simply choose clothes based on this standard, there would be less problems. What about brighter hues like yellow, green, blue, white or pink?
If you encounter a color that is not suitable for your skin tone, the best way is to try light makeup.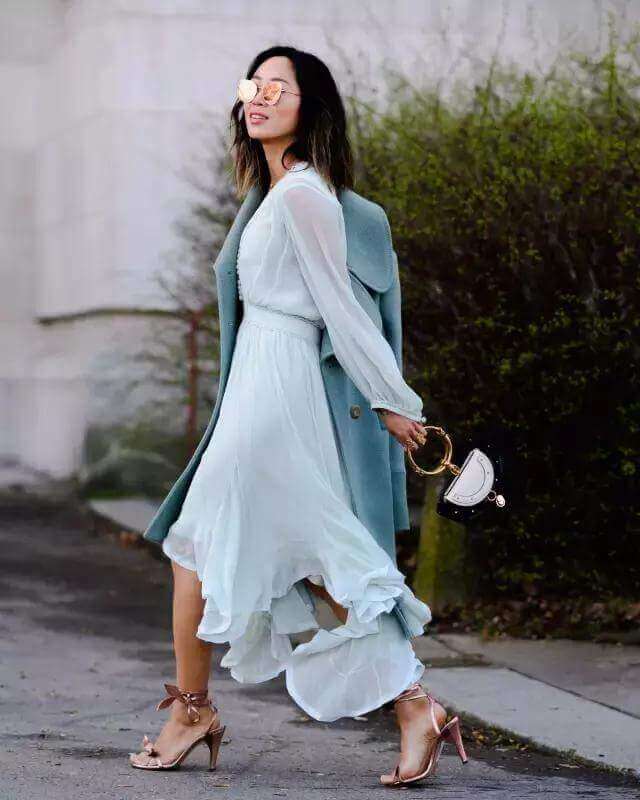 The skin of Asians is yellowish, and not so fair. Compared to many European and American people, Asians are fonder of colorfulness. To balance the look, they must opt for light makeup. This allows you to experiment with the variety of colors in your outfits.▼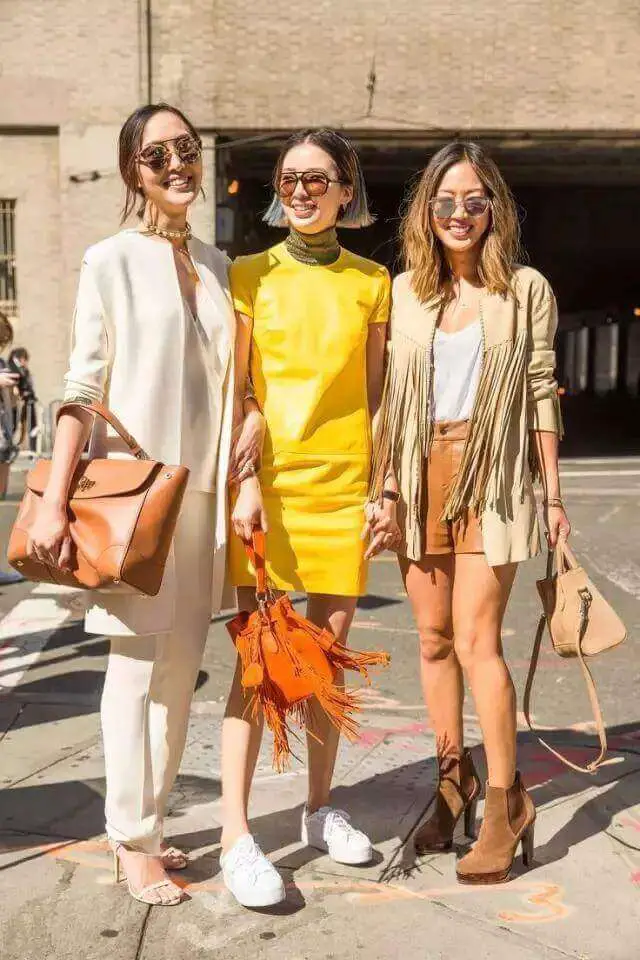 For example, this dark green color is cool but many Asian girls believe that it would make them look darker. This is something that can be controlled. Try light make-up to make your face look better. ▼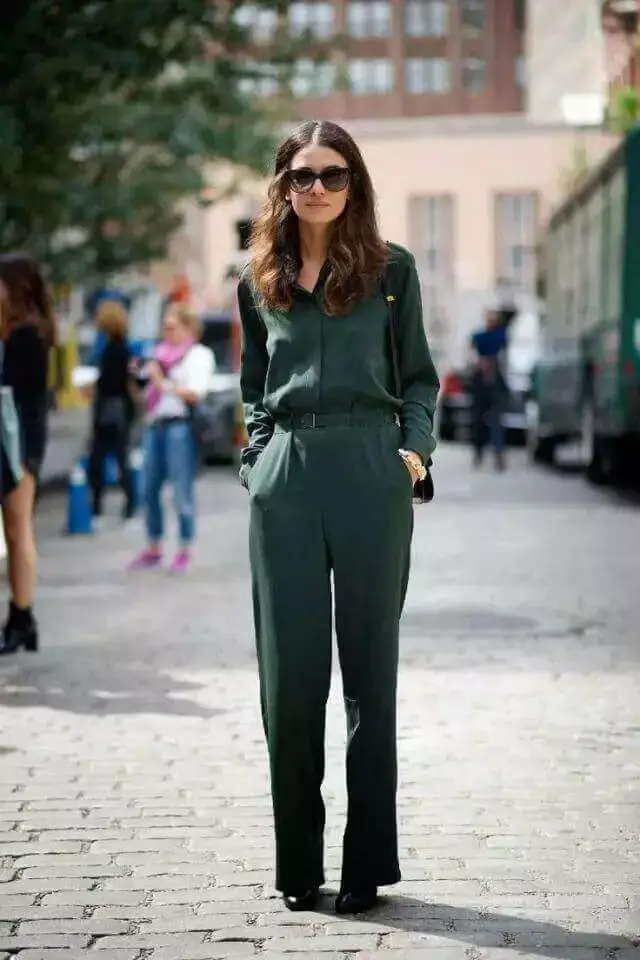 In the same way, light and dark makeup may clash with fancy hair colors. According to a common opinion, there are certain hair colors that do not go with bright makeup. If you spend some time on a decent makeup, there will be no such visual annoyance.
When you have no time for makeup, just a patch of red lipstick will do the magic. Even a woman of black skin tone can look appealing with red lips. ▼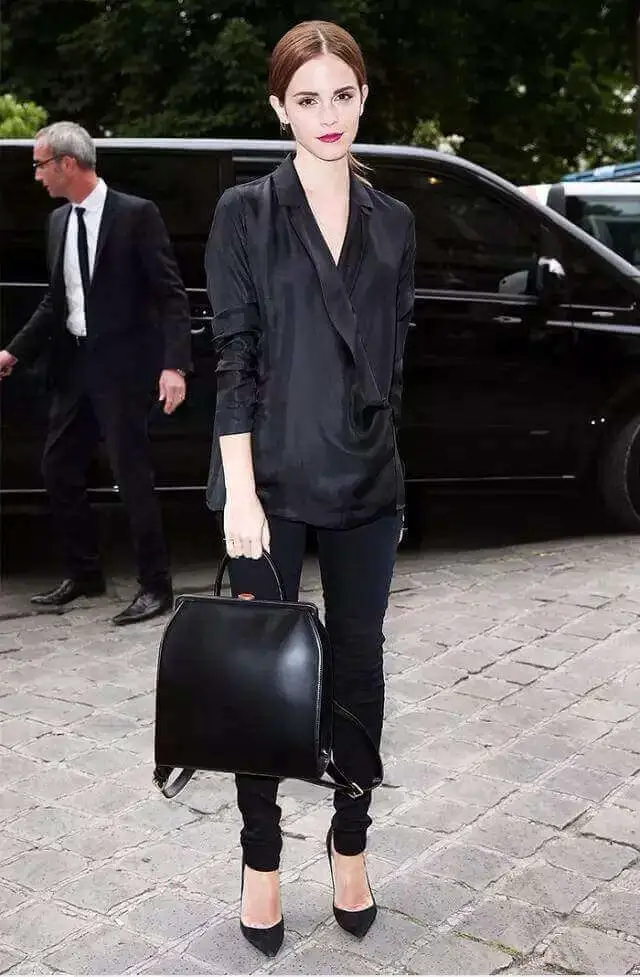 Or painting thrushes will make the whole look more seductive. ▼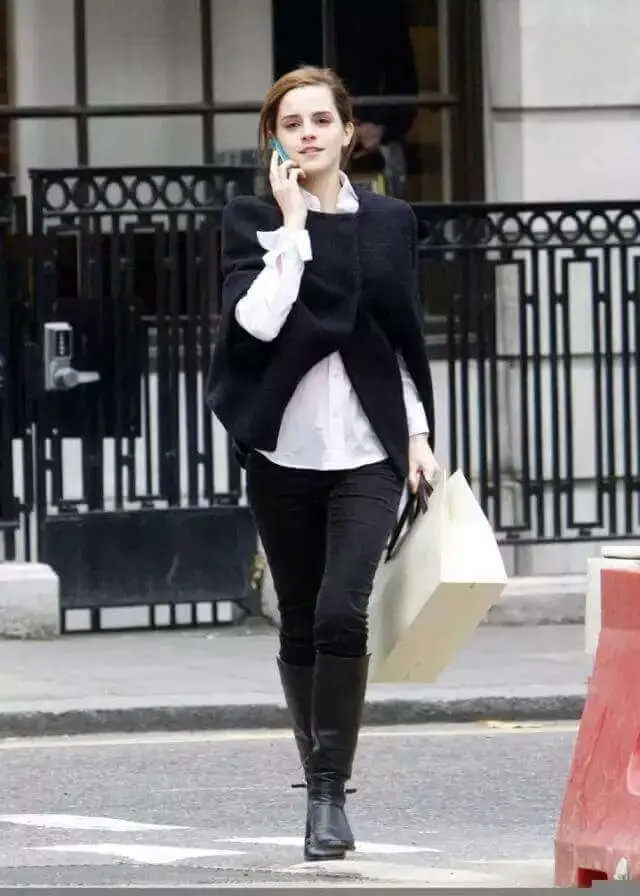 Find a good Tailor
Yes, a good tailor is just one of my daily must-haves.
So many times, when the fabric is enough, some specific detailing leaves you unsatisfied, such as a slightly wider shoulder, slightly longer sleeves or loose legs, so make sure your tailor is skillful enough to deal with these areas. Because my upper body is shorter, many clothes look a bit longer on me. But my expert tailor makes things better for me.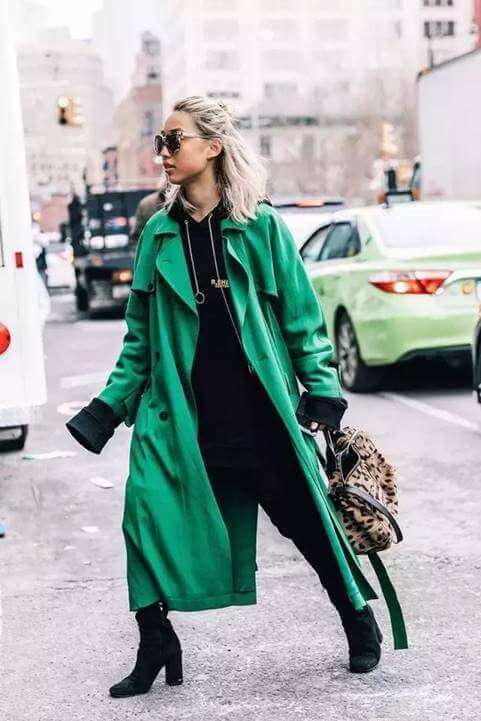 Buying new clothes is necessary for me. Most of us do not have perfect bodies, and while shopping, the size of the clothes may get here and there.
Many times, the clothes we buy are a little bit wider or a little longer. As I have always said that details are very important, so you must work on this to get a perfect look. The key to style is a well-fitted dress. Loosely fit clothes will make you look dull and unattractive. You will wear them once or twice and then you will simply discard them. In this way, you will not be able to improve your wardrobe style.
In particular, clothes with sharp edges and corners, such as small suits, windbreakers, etc., will not perform well and the effect of the upper body will be much worse. Unless perfectly tailored, it is impossible for many clothes to fit one's own body. All you need is a good tailor to do the magic!
Even if it is an outfit from a big fashion show, you must modify it before wearing. You must have a changed size than the fashion model who showcased it on the ramp.
A good tailor can also modify a single item in the closet with some specific details. For example, do you have a sailor's pants in your closet?
Since the sailor's trousers have more buttons than regular wide-leg trousers, if you already have wide-leg trousers, you can staple a few buttons on it, which improves the utilization of wide-leg trousers. It also adds a new meaning to it.▼
It is also necessary to properly learn to DIY.
This year's popular non-strapped jeans is quite expensive to buy. Simply pick up the DIY scissors. Tutorials are available online, so why not try it now? ▼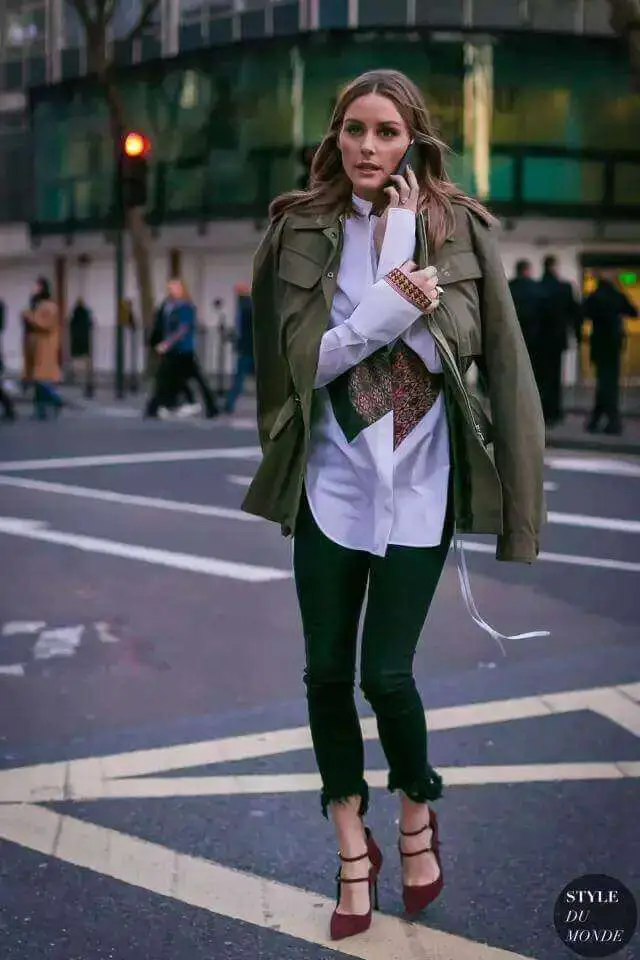 Ever since I have discovered about the magical hands of tailors, I often bring some new clothes to tailor, to try new things, such as digging a hole in the back of the dress, cutting the skirt, and shortening the length of the dress. Sleeve changed into slings, etc. … There were successes and failures, but most of the ideas were successful.
Of course, it is not easy to find skillfully professional tailors. You have to be extra careful while handing over expensive pieces.
Organize your Wardrobe Regularly!
If the closet is neglected for a long time, the haystack would not just look awkward to eyes but it would also take you long in finding your clothes.
Many clothes get buried in the closet for a long time. As time goes by, they are simply forgotten by you.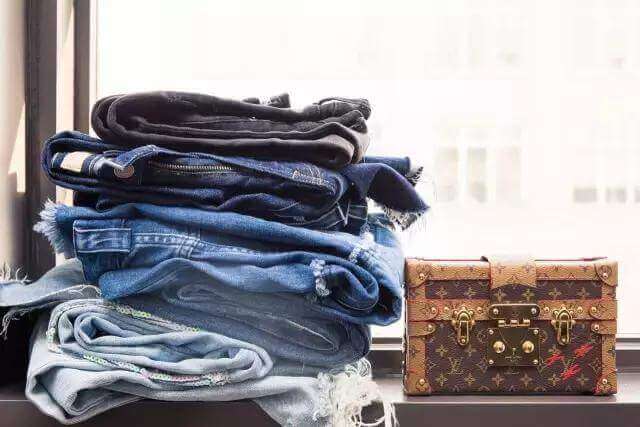 Therefore, I have repeatedly said that it is best to clean up the wardrobe once in a while. By the way, I will take a break to put clothes back in the closet. You too do the same. The clothes that are not suitable for you, just throw them away or give them to the needy.
There are some pieces that are not fit for you anymore and have no way to modify, or clothes that are outdated, stained or torn—all such clothes should be cleaned up.
Make room for clothes that you often wear and like, and don't let them cover the glory of other clothes, or else you might believe that you don't have enough clothes to wear.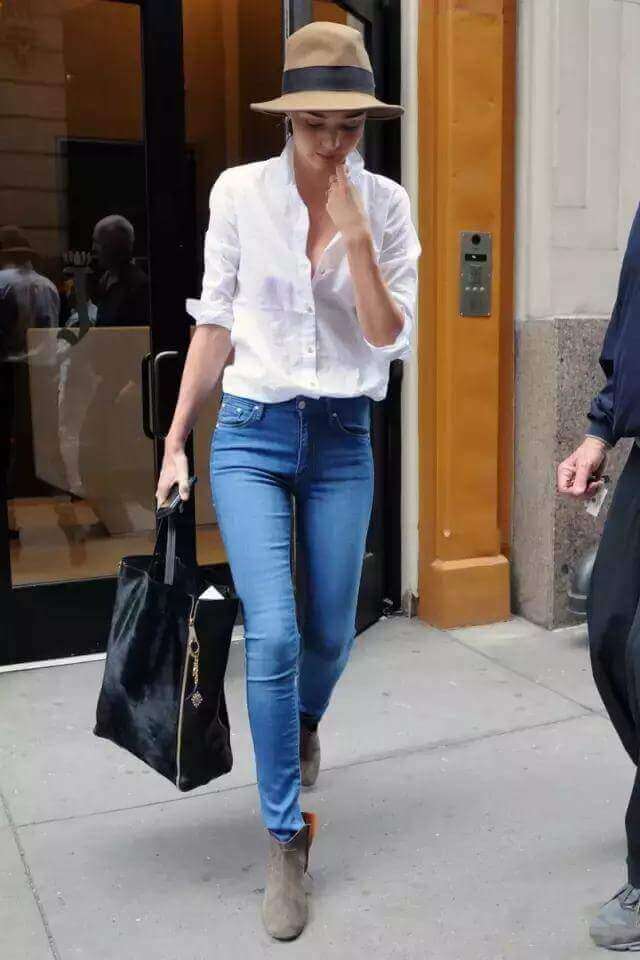 Many people may feel so busy every day. How can there be so much time to organize wardrobes? I rather think that an orderly wardrobe can save us a lot of time that we normally spend in for looking for clothes and finding the best matching. An organized wardrobe can also save us from wasting our money on duplicate items.
Watching your favorite clothes placed neatly and orderly in the closet is not only pleasing to the eyes; but it also allows you to produce a lot of styling inspirations. The utilization rate of clothes naturally increases. ~ The picture shows Miss Watson's wardrobe.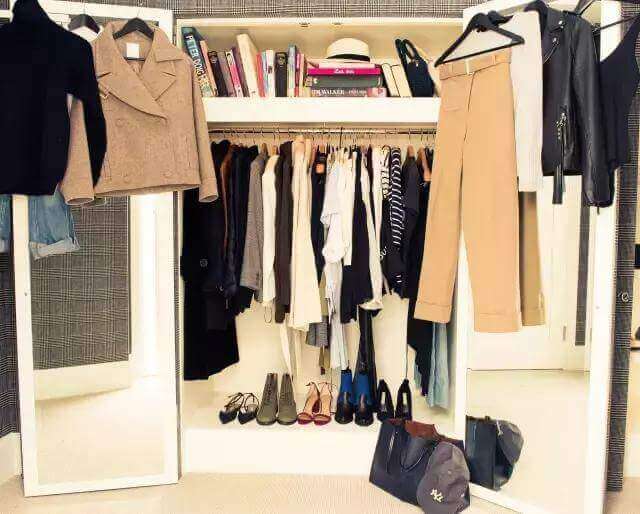 So, before complaining that you have no clothes to wear, arrange your wardrobe.
Maintenance of Clothes
Maintaining your clothes can also increase the efficiency of your wardrobe. We have previously stated how to maintain it.
I still remember the last time I wrote the maintenance of various leather items. Many people said in the comments: This is too much trouble, and I get really tired in maintaining the leather. After reading such negative comments, I decided not to buy leather! Even bags of clothes should be preferred over leather bags. They are easy to manage.
Yes, ah, clothes are quite expensive and they must be treated with care. For their best use and maintenance, be very careful while eating snacks and other foods. It not just extends their life; but it also improves the overall utilization of the wardrobe.
This is no longer a question of whether you wear expensive or non-expensive outfits. Most of the clothes in the closet are carefully selected and bought by us and deserve our protection.
You can always buy new stuff, but if you do not take good care for it, you might not get the similar item again.
I appreciate the attitude of the Japanese; their second-hand stores and vintage shops are so popular.
Control your Weight
Finally: Do not laugh, it is also necessary to maintain a stable weight.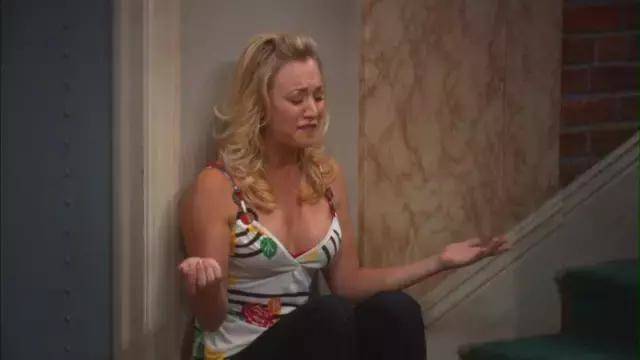 How important it is to maintain weight? Many females have to go through a lot of pain while losing their weight.
Every holiday season you find many outfits that no longer fit your body. That is a really shocking experience.
For example, remember the scene from The Big Bang where Penny discovered about her weight gain. It must have been great loss as her expensive clothes are no longer in her use.▼
The key is to be stable. A stable body can not only solve many problems but also promises a healthy life. I've written a good deal about single products for the women aging between 20-to 50 years. In fact, these single products can be worn until the age of 70. As long as women can maintain their original shape, clothes are a very cost-effective investment.