Technology has (almost) always given us exactly what we want, and when it comes to fashion, it has sometimes exceeded our expectations.
Such thing happened when the virtual styling app Polyvore came up. Even though the website had been running since 2007, it wasn't until 2012 that this company decided to launch an app, democratizing fashion by giving the opportunity of "styling" sets to anyone who used the app.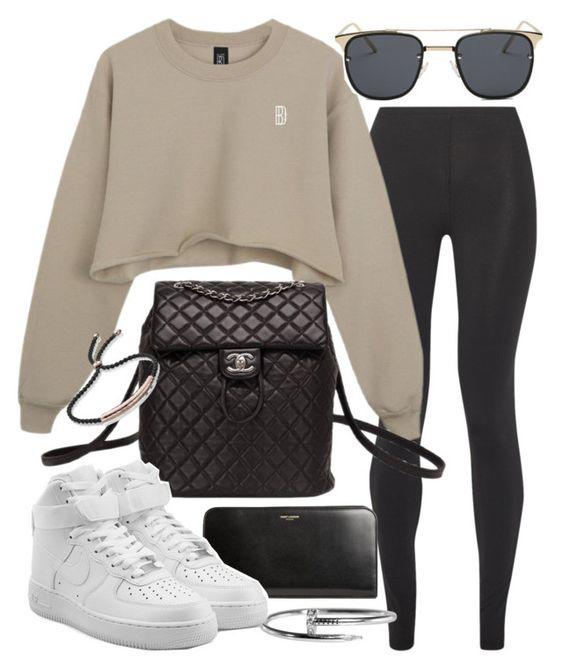 6 Cute Polyvore Outfit Ideas
Even though the company shut down, many users had the opportunity of saving their Polyvore outfits. We can still enjoy many curations done by thousands of people around the world, and I've compiled some of the best Polyvore sets that will help you come up with different styling ideas.
1. Cute and girly
If you love a cute, feminine and classy look, these Polyvore outfit ideas will inspire you. If you want to pull off a fashionable outfit with these characteristics, here are some things to consider:
Lace and pink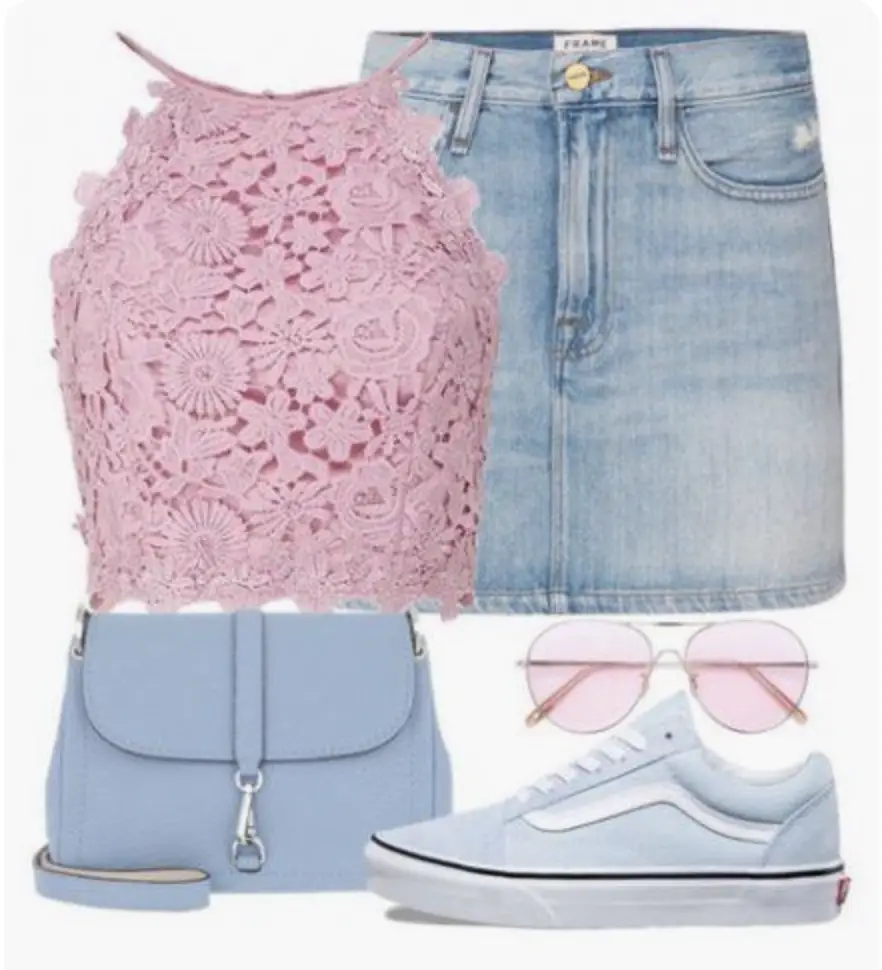 What's a girly outfit without these two things? If you join them into one same outfit you'll create a cute, girly and chic look, all by simply wearing lace and pink.
Pink and nudes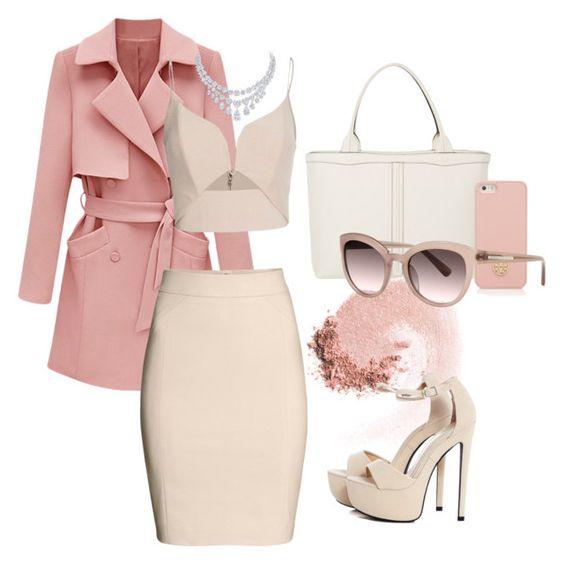 Pink and nudes are one of the classiest and most sophisticated color palettes you can create. You can find much Polyvore clothing inspired by these color palette.
Ankle strap heels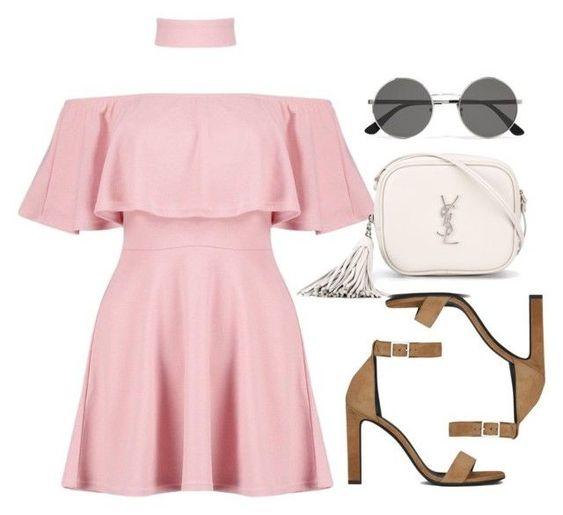 If you want to wear heels, opt for ankle strap heels. These are classy and timeless, making you look effortlessly chic.
Again, add pink for another dose of cuteness.
Pastels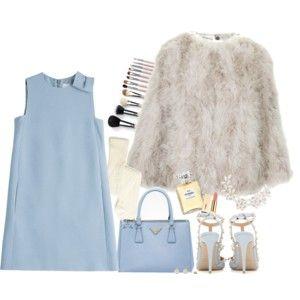 If you're not a pink lady, opt for different shades of pastels. You can wear a head-to-toe pastel outfit but make sure to add a statement piece, like this beige fur coat.
Black never fails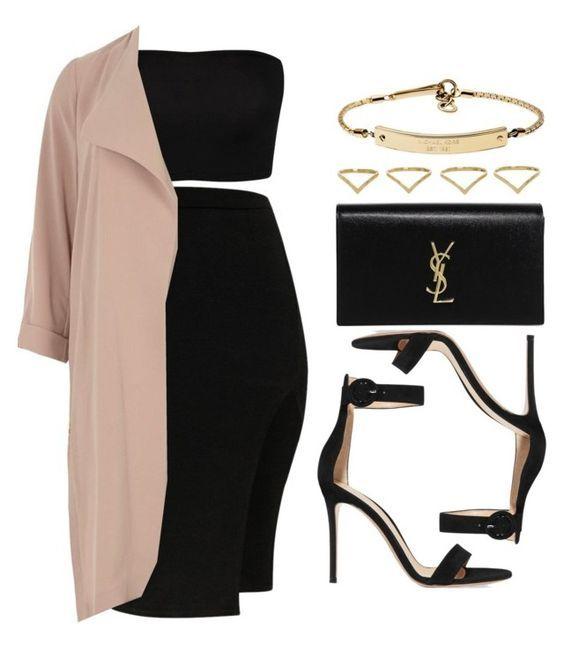 You know what they say: when in doubt, always opt for black. A fitted all-black outfit will always be the definition of feminine, classy and chic.
2. Preppy and cool
If you're a preppy girl but love to feel AND look cool, check out these Polyvore outfit sets for some inspiration.
Plaids and blazers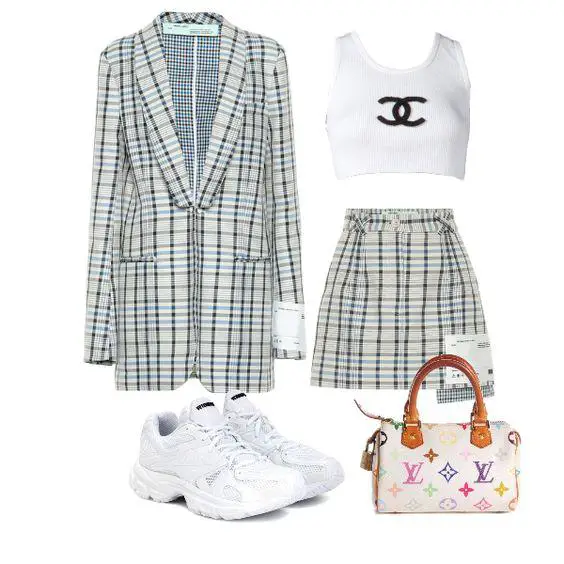 You can't master the art of preppy outfits if you don't include plaids and blazers every now and then. For a cooler look, pair your blazer with your bottom (skirt, shorts or pants) and add chunky dad sneakers for a modern look.
Athleisure inspired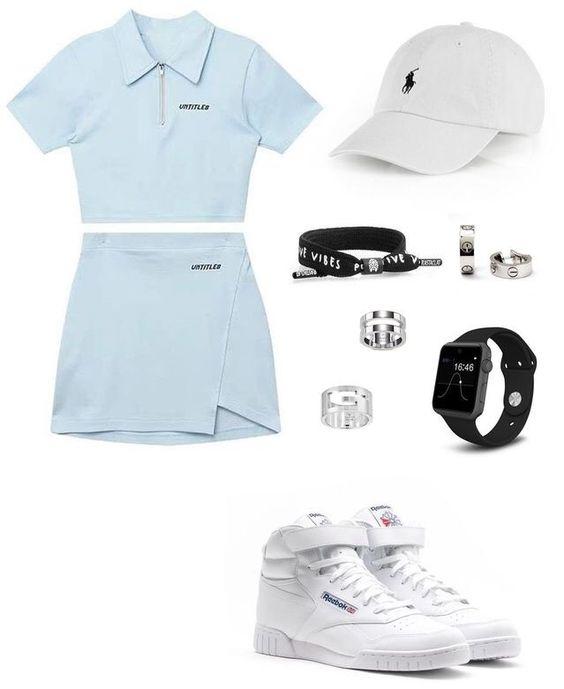 One of the inspirations of preppy people back in the 50s were fancy sports played by the upper class. That's why wearing athleisure-inspired clothing will only give you the best preppy and cool look.
Wear preppy brands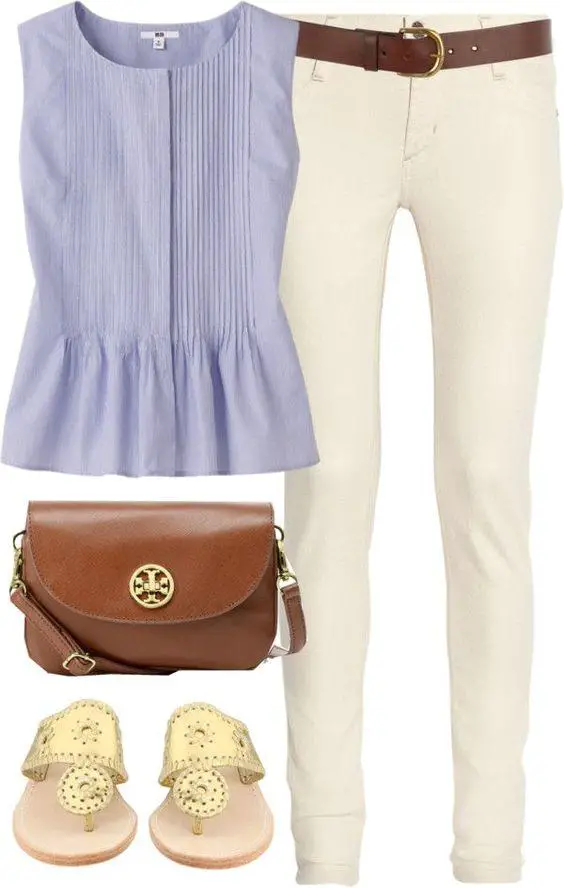 The easiest way of pulling off a cool preppy style is to wear the right breands. Preppy brands like Tory Burch, Polo Ralph Lauren, Tommy Hilfiger or Kate Spade will help you to easily create cute preppy looks.
3. Minimal and modern
Minimal sets were one of the most popular Polyvore fashion boards you could find. That's why these modern yet timeless looks will inspire anyone who's striving for a minimal aesthetic.
Comfy and neutral
One of the best attributes of a minimal style is its comfy look and neutral color palette. That's why mixing both will always result in a cute minimal outfit.
Leopard
Adding a touch of leopard print on ONE piece will be your pop of color. Since minimal outfits often revolve around nudes or neutrals, an animal print will only elevate your look in the easiest way possible.
Denim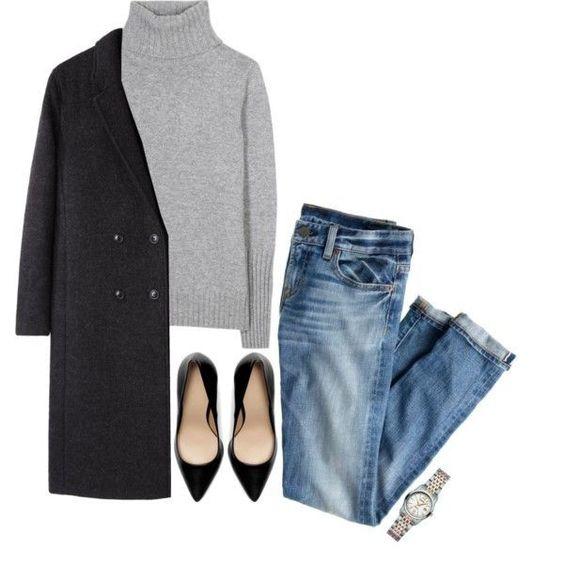 Denim will always play an important role in any minimal outfit. Polyvore users made sure to make that clear, opting for clean silhouettes and classic denim styles.
Add textures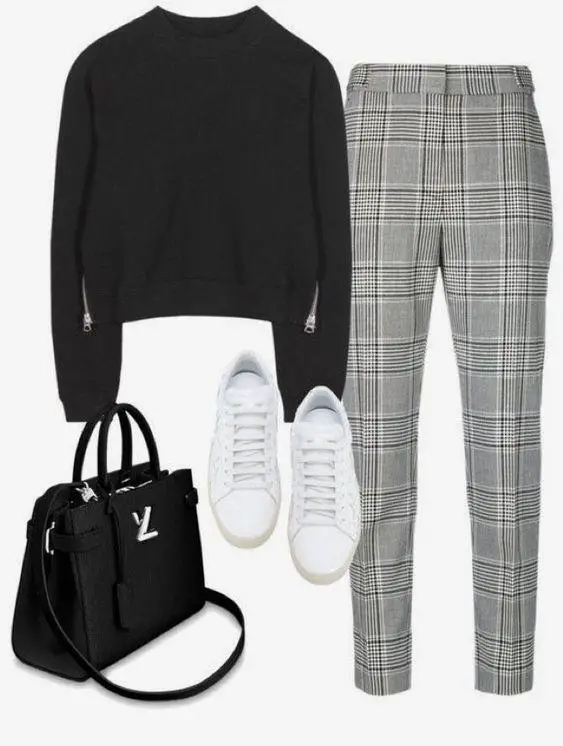 Since a minimal style stays away from loud prints, adding textures is one of the best ways of pulling off a cool look. These can be stripes, mini prints, chunky knitwear, plaids, polka dots, seersucker…
4. Normcore and hipster
If you're a geek and love the 80's and 90's simple looks, then these cool Polyvore outfits will make you feel inspired.
Eyeglasses and neutrals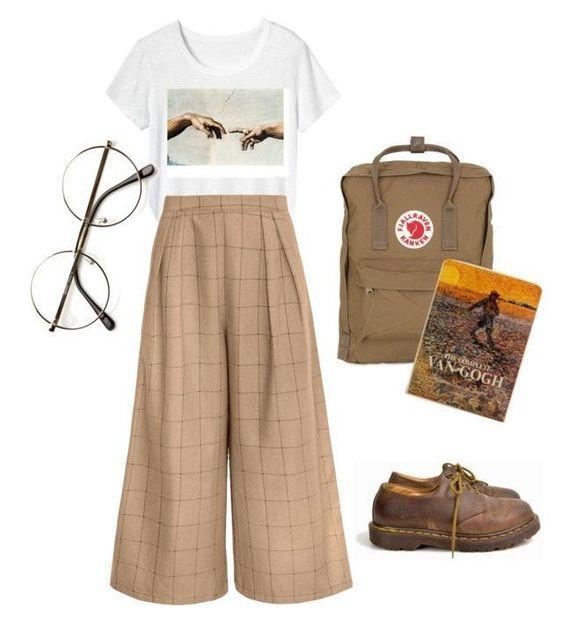 If you're serious about your hipster style, make sure to wear eyeglasses. You can also create a cute neutral palette with beige, white and camel pieces.
The simpler the better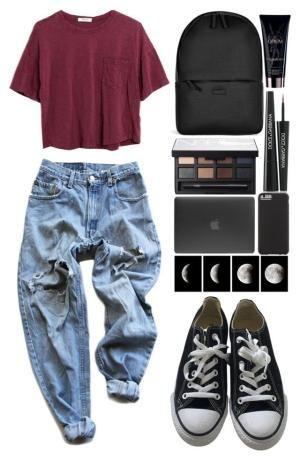 When it comes to normcore, remember that the simpler the better. Opt for universal basics like Chuck Taylors and a solid color t-shirt.
5. Bold and edgy
If you love street style and brands like Off White, Balenciaga, Vetements or Supreme, then you most likely identify your style as bold and edgy.
These are some of the coolest looks you can get inspired by:
Cool jeans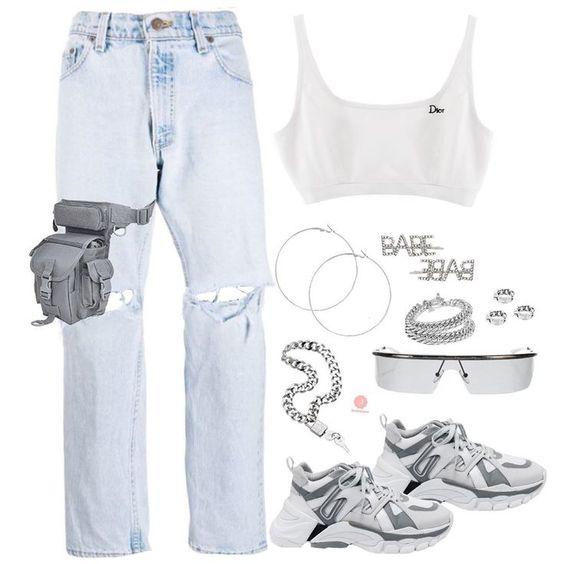 Straight or wide leg jeans, fanny packs and crop tops are definitely one of the easiest ways of pulling off a cool, bold and edgy look.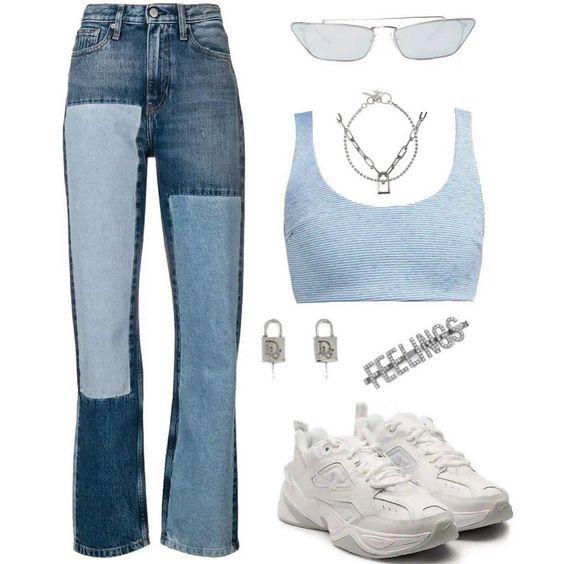 The more unique the jeans, the better. Think of them as your statement piece that will make you stand out from the rest.
Chunky sneakers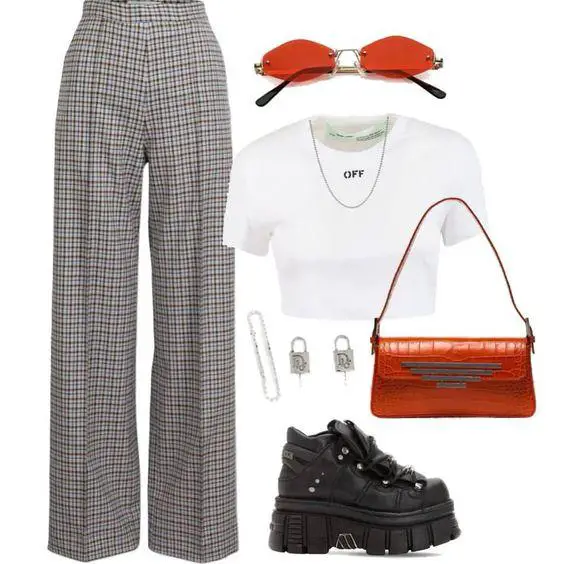 Chunky or dad sneakers is another way of making a strong and cool statement. All you have to do is pair it with modern and trendy pieces like plaids, 80's sunglasses and a cool graphic t-shirt and you're ready to go.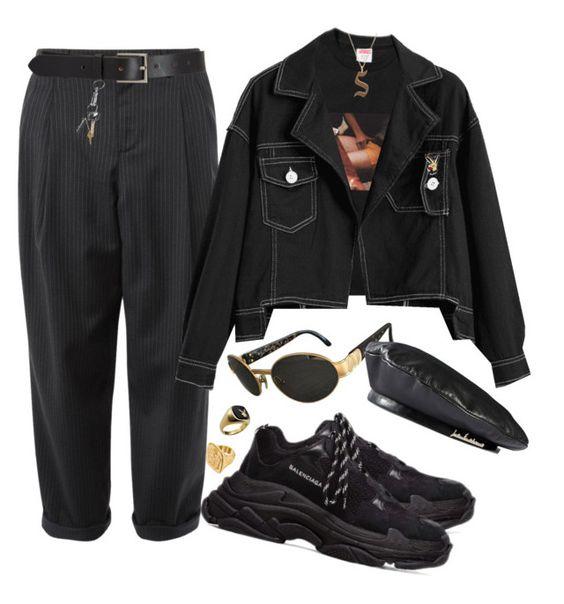 Polyvore fashion made it clear that chunky sneakers are sneakers.
Oversized pieces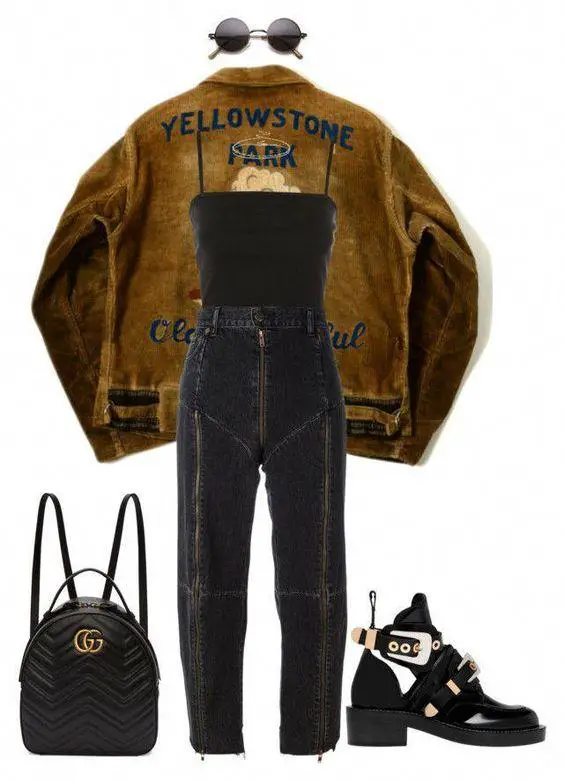 One of the trendiest types of clothes is oversized and/or baggy pieces. The best way of wearing one is as a layering piece: jackets, sweaters or blazers.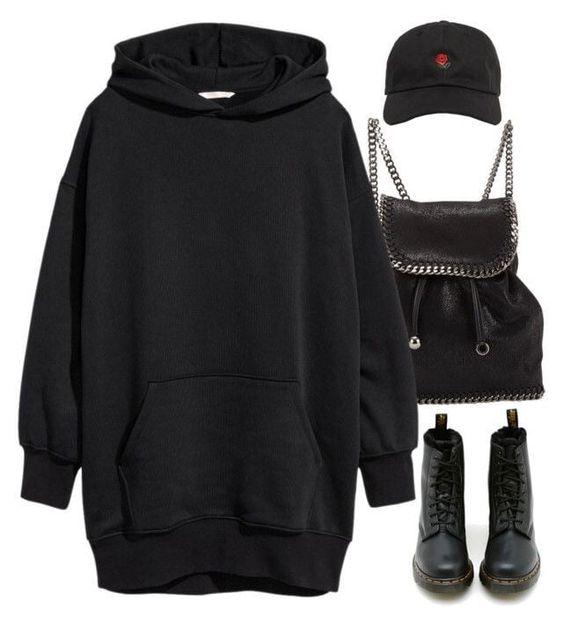 Even an oversized hoodie can serve as a mini dress. Just make sure to wear mini shorts in order to avoid some peeking at your underwear.
6. Punk and tomboy
If you're an all-things-black type-of-girl, then these are the best Polyvore sets for you.
Dr Martens inspired shoes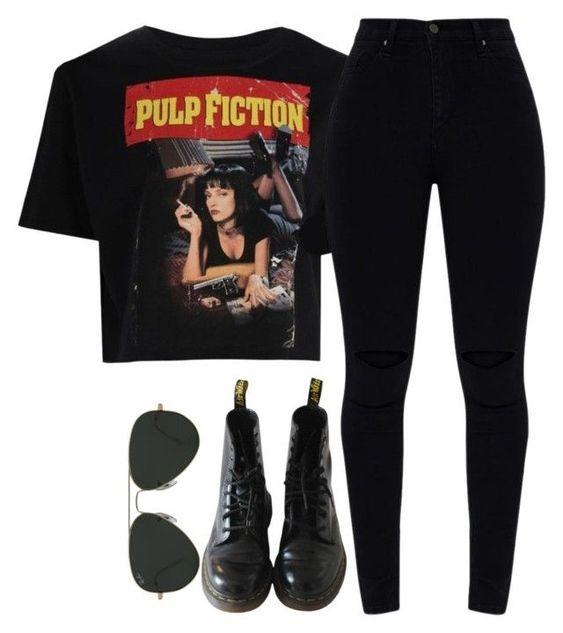 Wear a cool graphic t-shirt and pair it with Dr. Martens boots. They don't have to be the originals, just make sure that your shoes look chunky and tomboyish.
Distressed jeans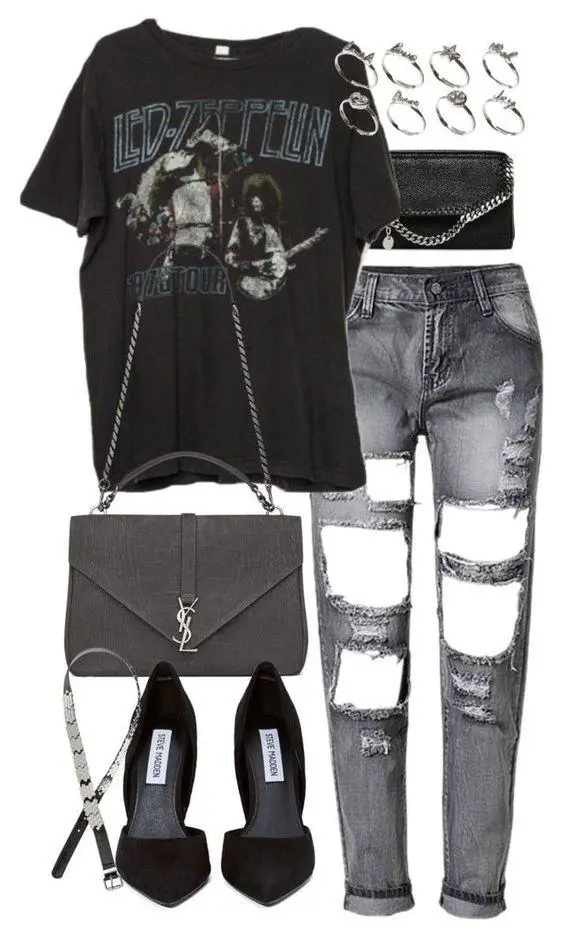 Wearing super distressed jeans will make you look like a cool tomboy girl. Make sure to pair them with loose-fitting tops and black accessories.
Camo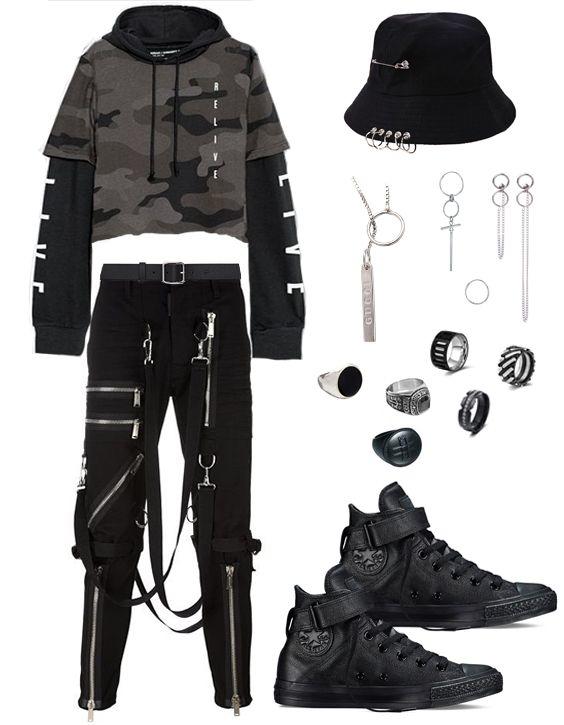 The camo print is perfect for anyone who loves a punk and tomboy style. Pair it with neutral colors like white, black or beige for the ultimate cool tomboy look.
What happened to Polyvore?
Now that I've shown you some of the coolest Polyvore sets, let's move on to more serious issues. What happened with this cool app?
In 2018 it was announced that Polyvore was being acquired by the platform retailer Ssense. Thousands of users lost their curated sets and profile, while others were able to download some or all of their content.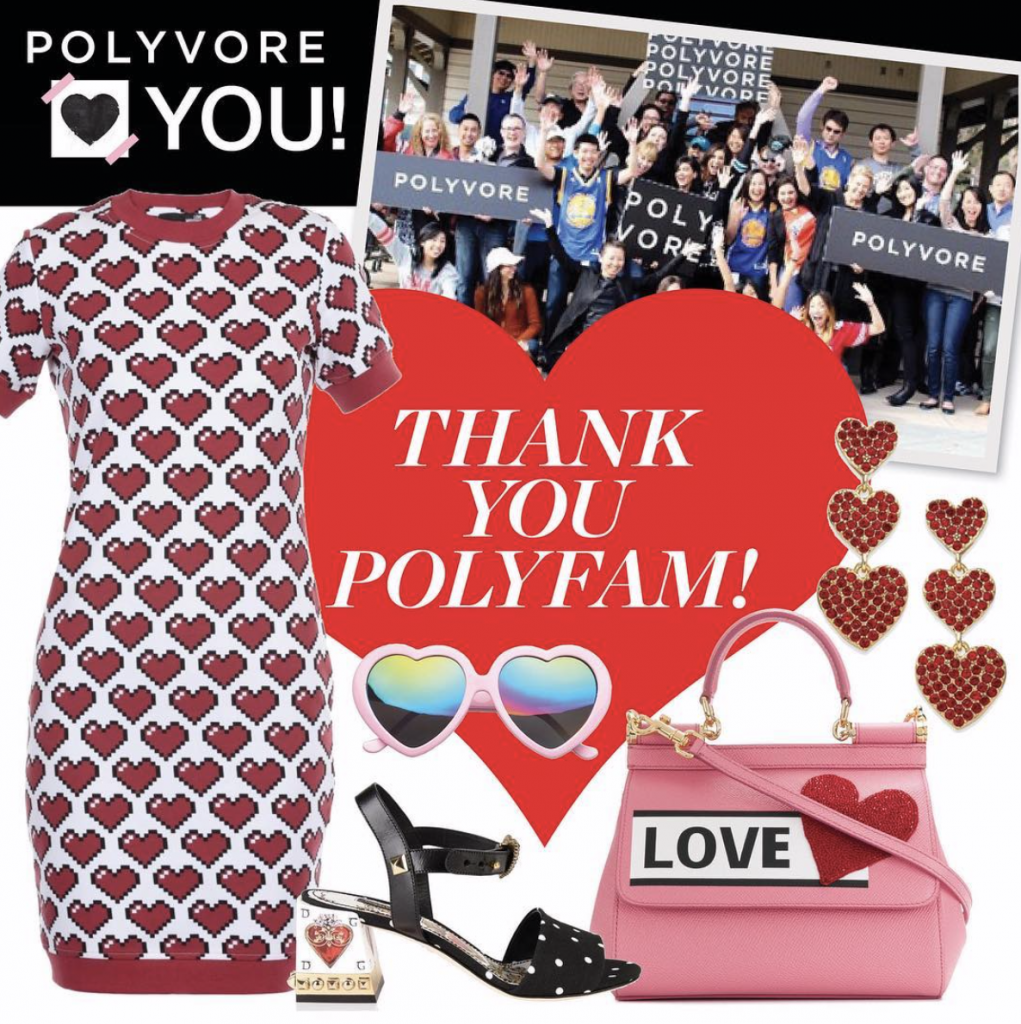 Polyvore and Ssense worked together to ensure that its users were treated with care, allowing them to download their data until a given date.
Polyvore alternatives
Does this mean that you can't be a virtual Rachel Zoe anymore? You definitely still can, as there are many other almost as cool apps that will allow you to relax while curating different outfit sets.
These are some of the most recommended platforms that previous Polyvore users suggest:
1. Shoplook (https://shoplook.io/home): calling themselves your "fashion playground", this platform allows you to create outfits AND shop the looks from top retailers like Net-a-Porter and Revolve.
2. UrStyle (https://urstyle.com): If you want a simpler version of Polyvore, check UrStyle. It's easy to use and given that it doesn't have that many features, it can be very appealing for anyone who's not tech savvy but loves fashion.
3. Chicvore (http://www.chicvore.com/#): This platform guarantees to save and respect your data, unlike Polyvore, claiming that it's here precisely to fill the void. You can create sets and follow other users, and includes footwear, menswear and other accessories.
4. Fashmates (https://www.fashmates.com): This is probably my personal favorite because many Polyvore users turned over to this one. Fashmates has amassed quite a large community which makes it a super interactive platform where you can share, follow and shop the looks that you like.
Wrap up:
Polyvore gave the opportunity to thousands of people to explore different looks and styles, all within the reach of their phones. From writers and buyers to fashion lovers and teenagers, this platform represented a world of endless possibilities.
These Polyvore outfits I've shown you demonstrate that you don't have to have a degree in fashion styling in order to experiment with fashion. Head over to the Polyvore alternative apps in order to try it for yourself!