Today I am going to share 21 useful tips and style inspirations for "comfortable wear". I really hope that after going through this fashion guide, you would find yourself in a much improved and uplifted outlook. Looking stylish is great but not on the expense of your comfort. Wearing comfortable and simple staples can also give you a fashionably advanced look. Wanna know how? Let's start!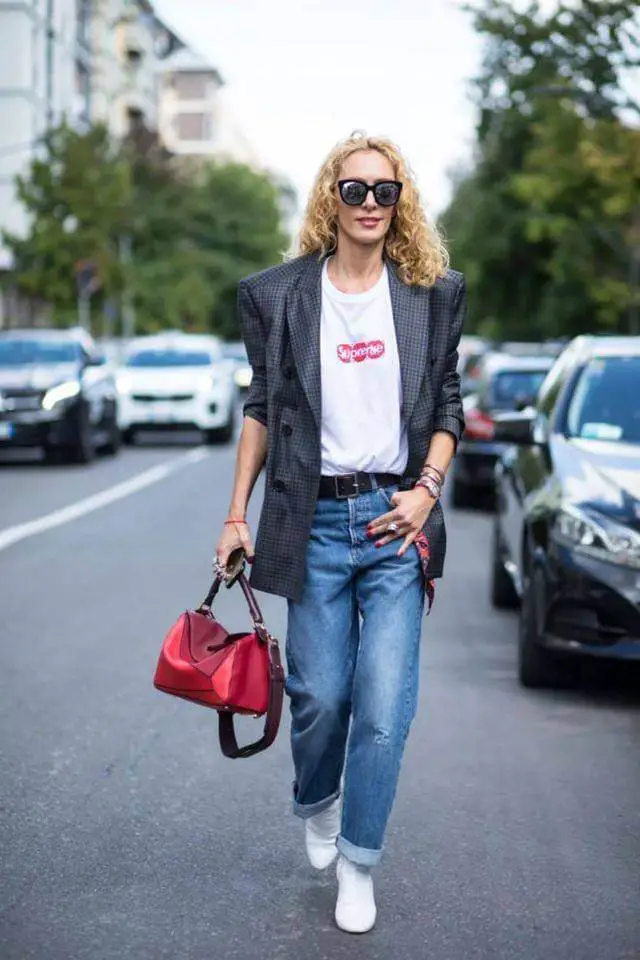 Simple and basic outfits promise the greatest comfort—just like the evergreen combo of a tee/blouse and denim trouser.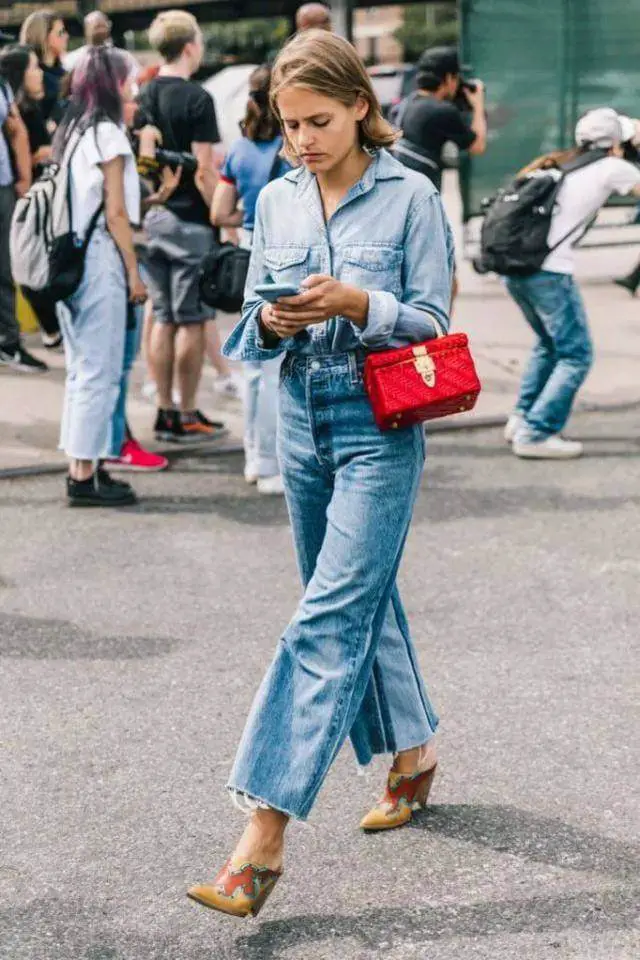 21 Tips to Find your Comfortable Wear
TIPS 1:
Take a look at the image below. No doubt she looks adorable to eyes; but this style does not promise comfort. Does it? The look is fashionable and stylish; but the outfit is not practical for everyday life. It is only good for filming or fashion photography.
TIPS 2:
No doubt we all live for ourselves. But when it comes to clothing, we should prefer the designs that are acceptable by all. Not just this, your clothing should be well enough to go with every situation. For instance, you can't wear a hippy-inspired outfit on every occasion. Can you?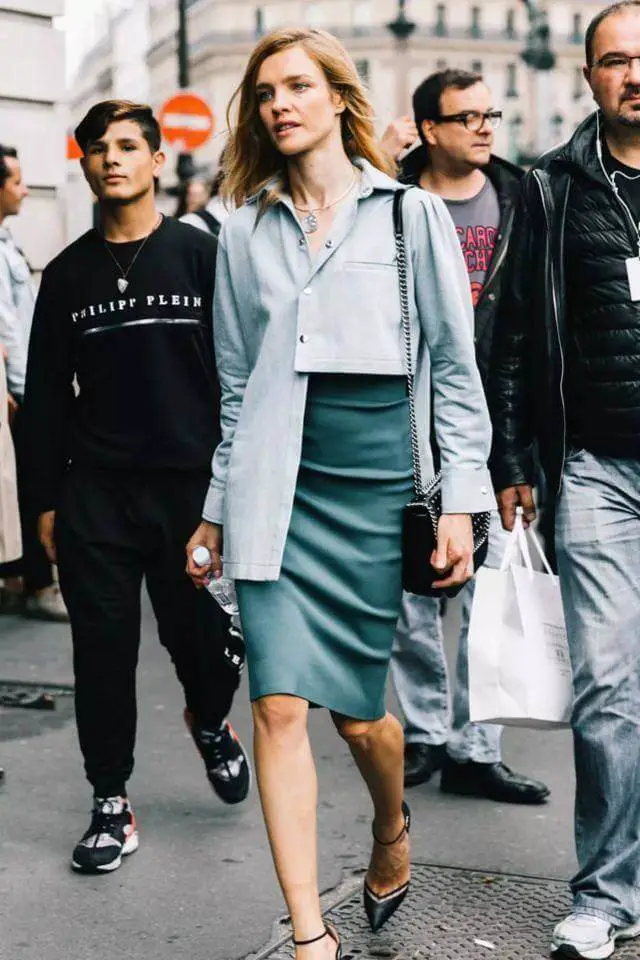 TIPS 3:
Are you looking for some cozy and comfortable fabrics? Cotton, cashmere and silk are the most skin friendly fabrics. No doubt all of these are 'look good and feel good' kind of items but at the same time, they get wrinkled easily. So, we do not recommend it for occasions that involve a lot of physical activity. Secondly, girls who want to show off their physical assets, must give a try to form-fitting clothes. Contrarily, if comfort is what matters to you, just go with loose and airy clothes.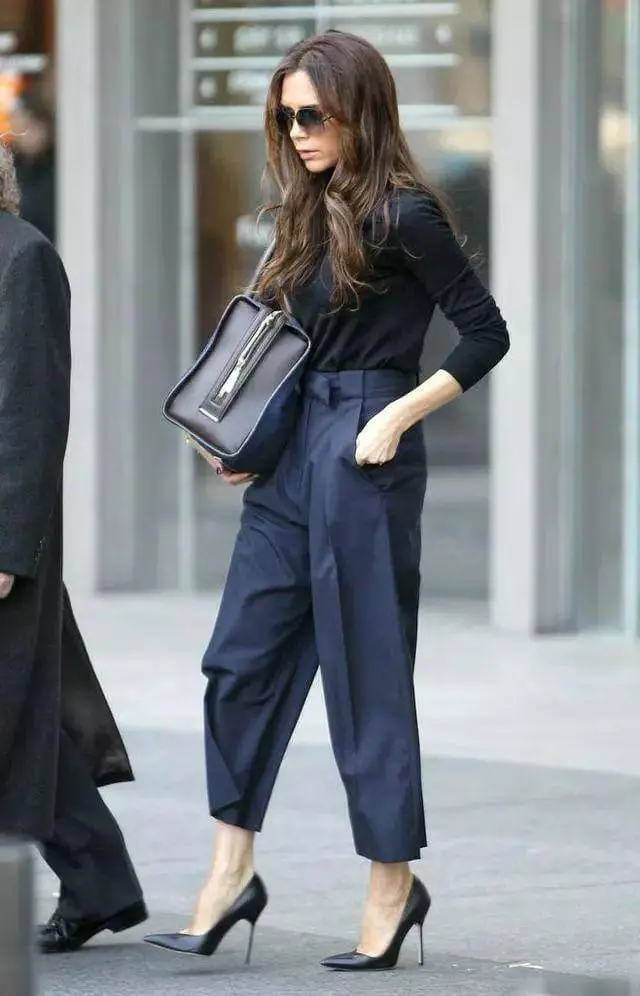 TIPS 4:
Why are you wearing certain clothes? You must know the factors behind pulling them off. Take a look at the image below. This thin, relaxed and unrestrained style is what most of you should have—especially in hot summer days. So, handpick the outfits according to the current weather.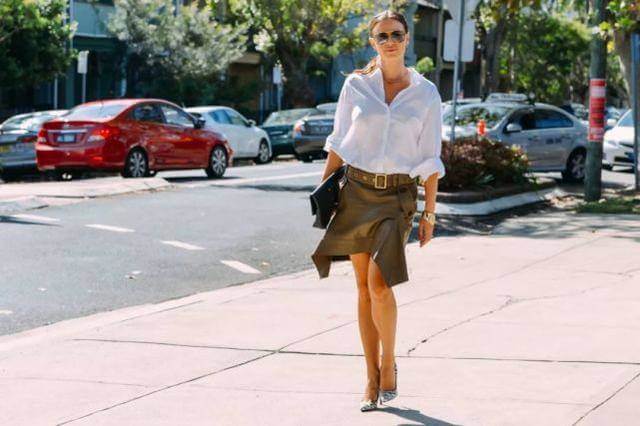 TIPS 5:
Avoid wearing clothes that do not make you look and feel comfortable. Nothing could be worse than a situation where you are caught up in an outfit that is not your right size. If it is too tight, showing off your bulges, believe me it would not look good to eyes. So, picking the right fit is another must-do for a comfier style.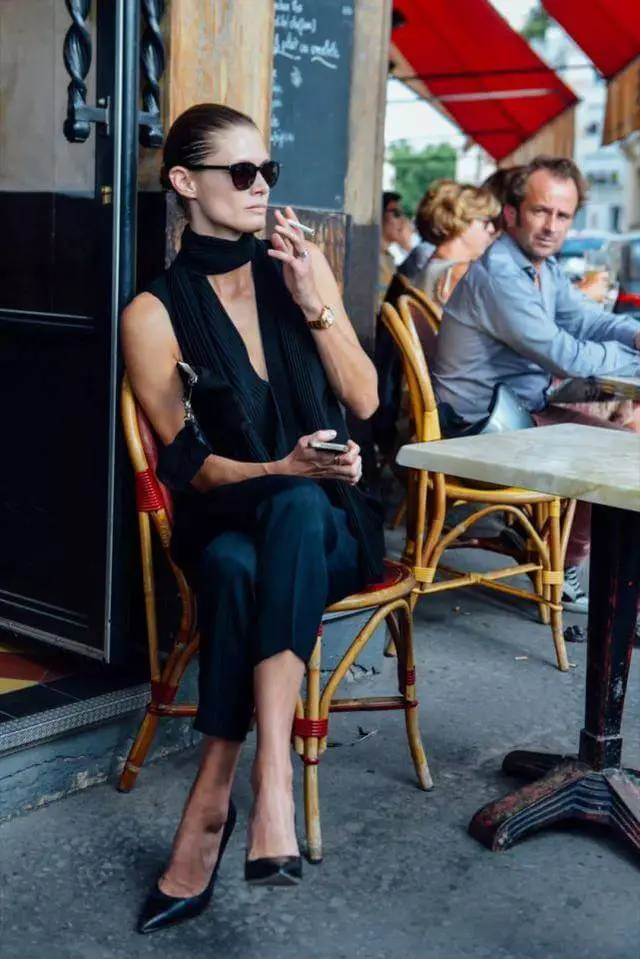 Same is the case with your undergarments. You can't feel comfortable without wearing the right undergarments. We often see gals pulling up and adjusting the bra straps. It seems really odd, especially in public places. So right size and proper fitting are highly recommended to flaunt a comfy outlook.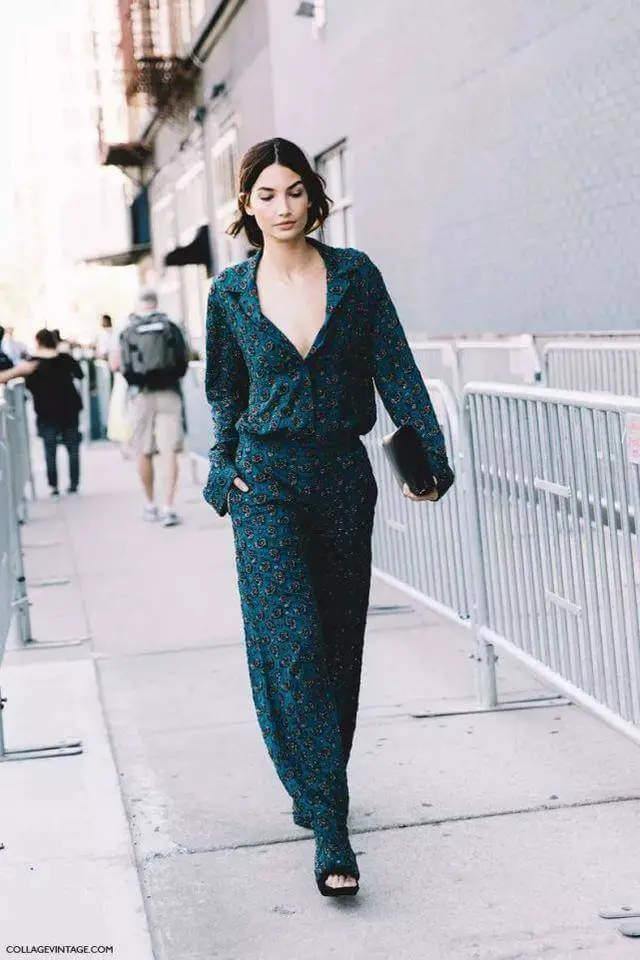 The same rule goes with your panty. If it is not the right size, you will keep adjusting it, even in open places—which is quite undesirable. When it is summer and you wear thin clothes, prefer seamless underwear in black or nude colors (at least one set of each)—no vibrant colors and floral prints. Do not worry as every good brand has a collection of seamless underwears.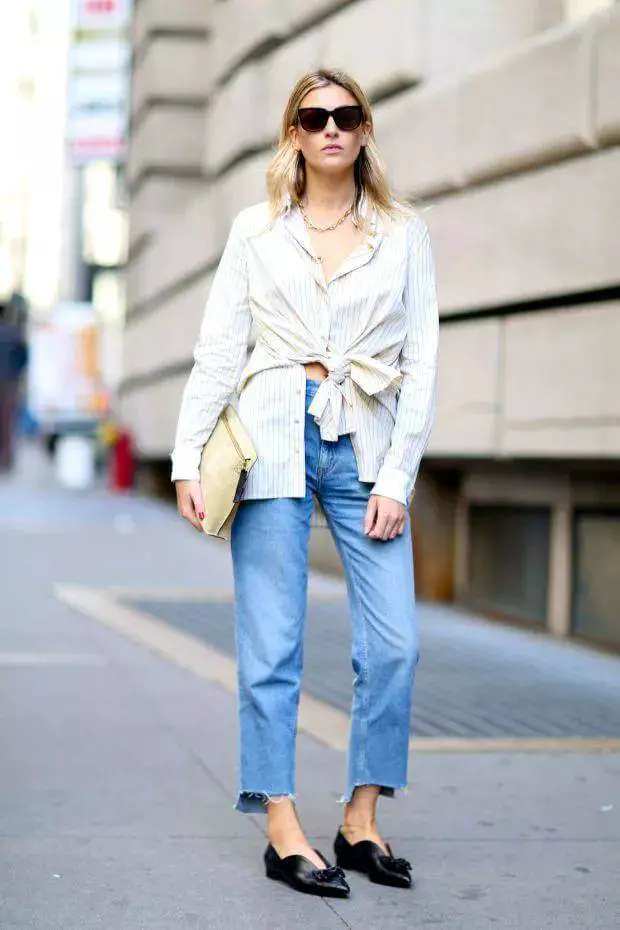 TIPS 6:
Looking fashionable has nothing to do with your true age. Age is just a state of mind. If you feel young even at the age of 60, you have the right to wear girly staples. Teens who want to have a mature look in outfits like a pencil skirt and blazer, they must give it a try. In shorts, everyone can wear anything they like. There are no restrictions in outfits.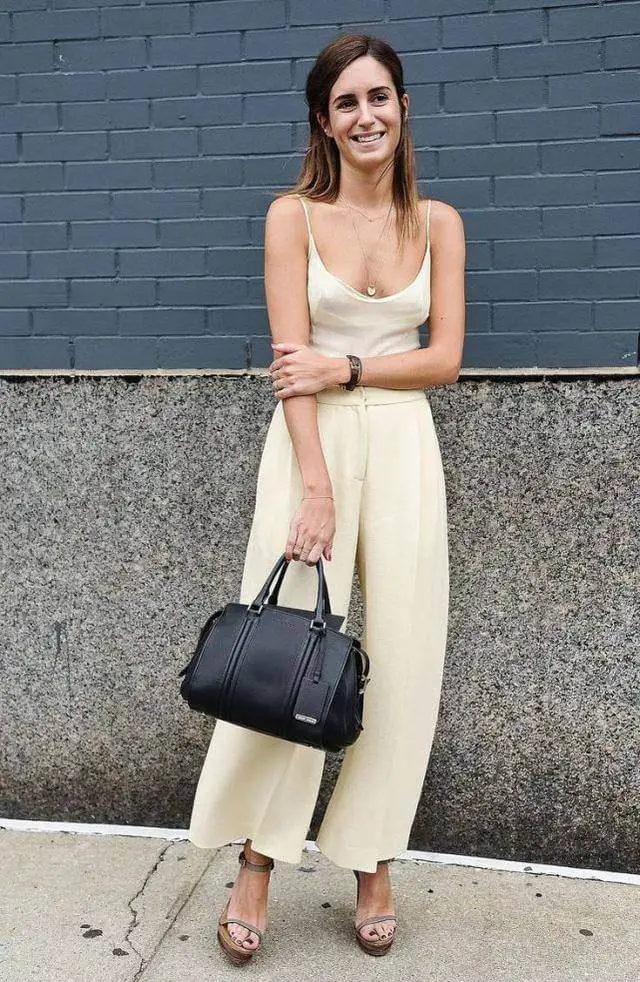 TIPS 7:
Bold girls who do not mind skin show, must understand that when it is about street style, you must refrain from overexposing—It can't make you look sexy. And obviously you would not feel comfortable when you are surrounded by a crowd of opposite sex. Firstly, avoid plunging necklines as bared bosoms do not guarantee a subtle style statement. Do they? The most appropriate size of neckline should not be more than the start of the chest area. high waist, is the king of comfort!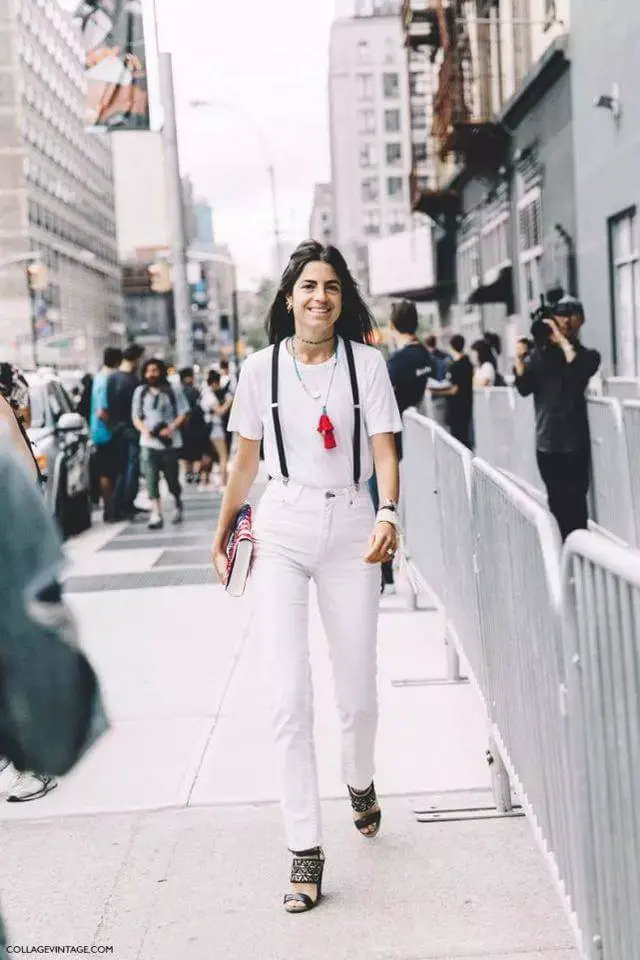 Secondly, avoid rappers looks with low-waisted pants. Such pants are quite popular among teens and are being made by many famous brands. Then why not to pull them off? Wearing them reveals the butt cleavage disgracefully—which is quite weird. So, when we talk of comfortable wear, high waist bottoms are always in vogue.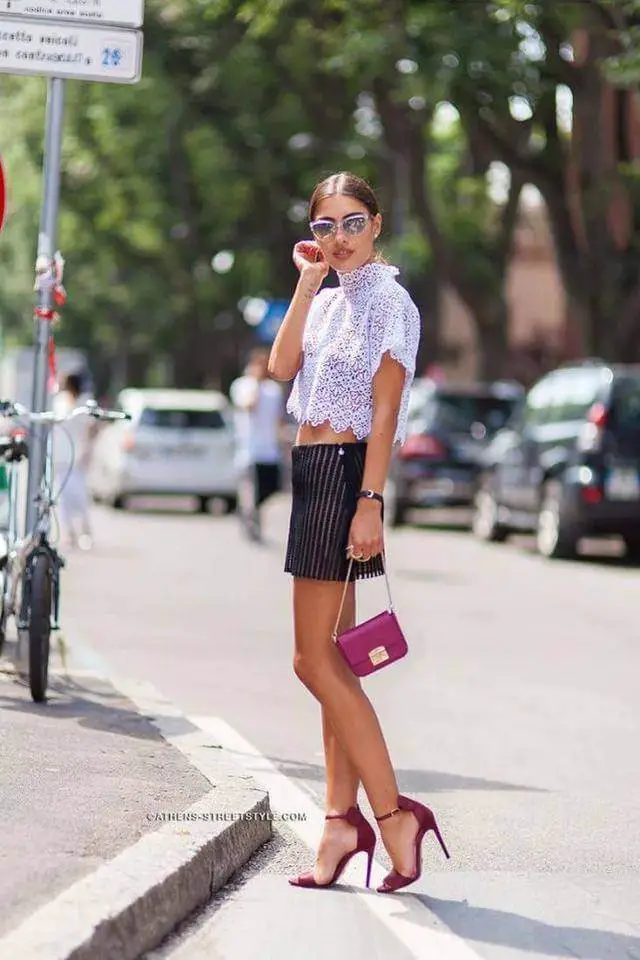 Moreover, crop tops and super mini skirts are fashion pieces that look fab on concave body shapes. But when it is about comfortable wear, we do not recommend it for everyday wear.
TIPS 8:
We all have some favorite and least favorite body parts. When it is about going out, do not expose your problem areas (bulges on tummy, petite legs, arms' flab), it would do nothing but stealing your confidence and making you uncomfortable. So, the best fashion advice for you is to keep such parts covered. certainly collapse faster than it was established.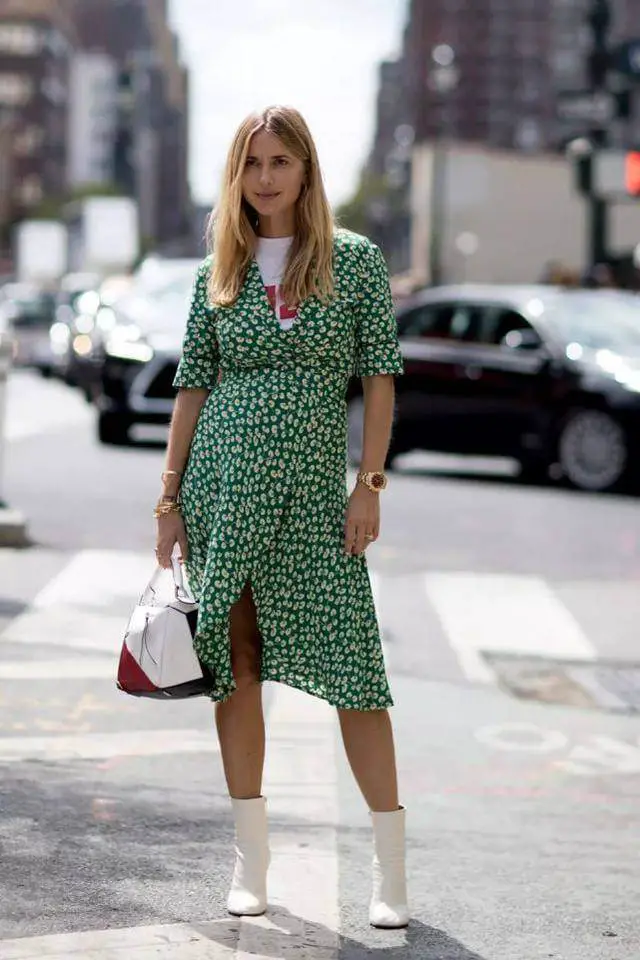 Similarly, we all have some body parts that are our assets (slander legs, curvy top, slim waistline). Learn to highlight such areas. Wear fashion pieces that accentuate and focus on such parts—exposing or not, that is up to you. withstand the same degree of slander.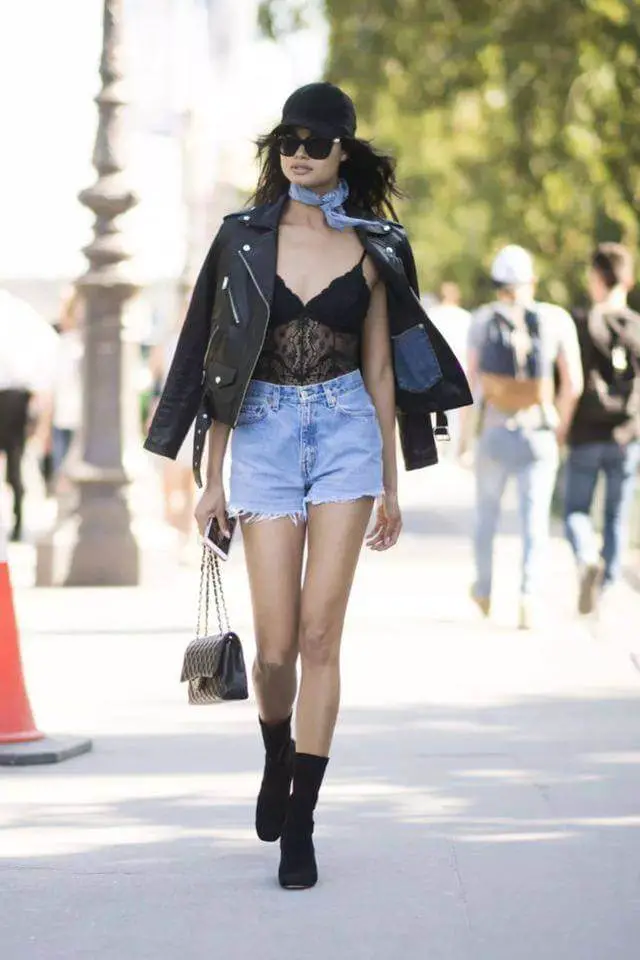 TIPS 9:
The people we live with know a good deal about us. They can also give you some clothing advise. If they are professional enough and know your personal style, it is good to follow their suggestion. At the end of the day, what matters the most is your own choice and not other's opinion about you.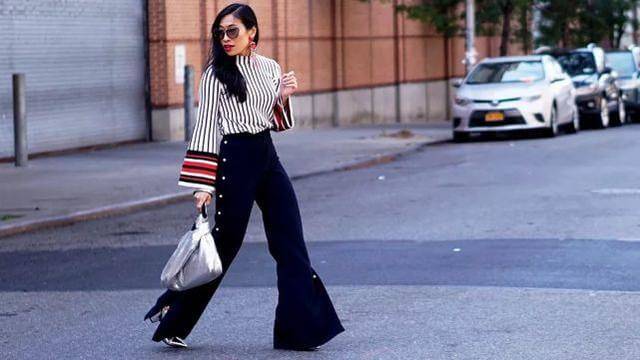 TIPS 10:
Every fashionista must have three best outfits in their fashion wardrobe—one that makes you look good, one for a chic and casual look and a feminine piece to highlight your beauty. If you have these basic pieces, you can cover all the important occasions like picnic, party, weddings and even professional meetings.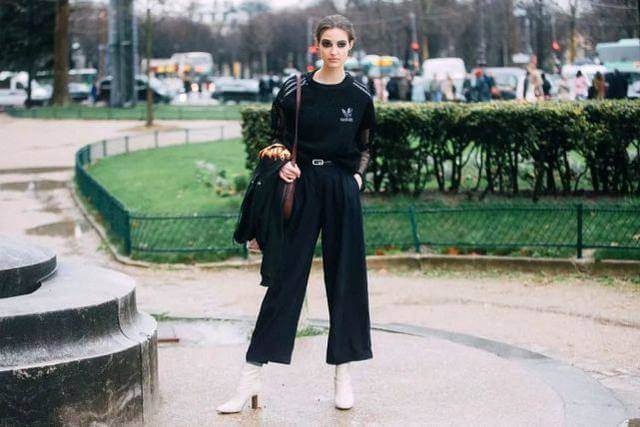 TIPS 11:
For summer, more whites should be preferred and winter is all about dark colors, especially black. Many times, when you don't feel like deciding what to wear, these basic colors can save the day.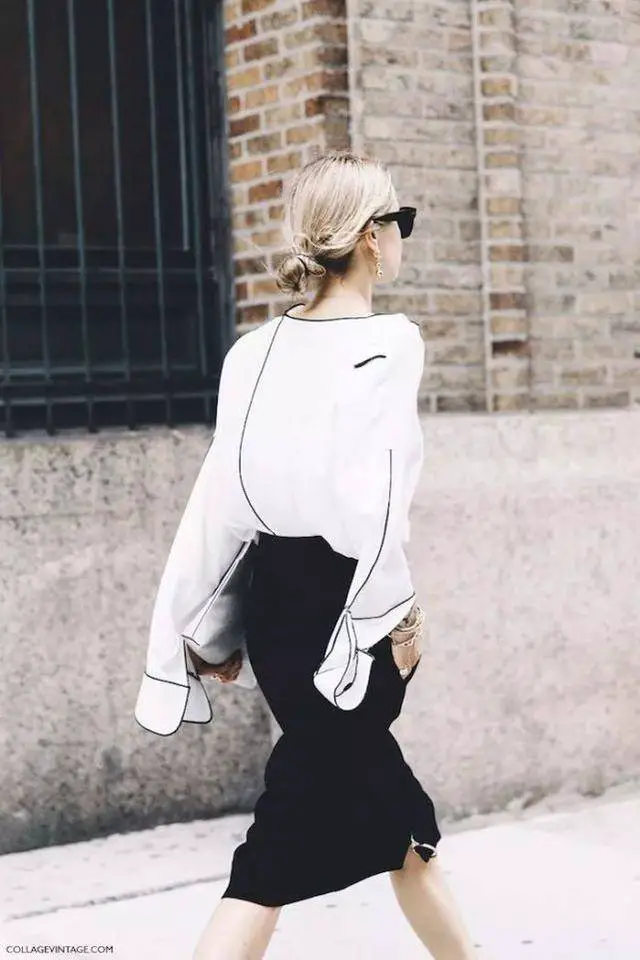 When it is about a business meet up, avoid white monochromatic look. We have often seen people getting nervous and dropping spoons and spilling liquids (red wine, soups)—this could ruin your all-white look.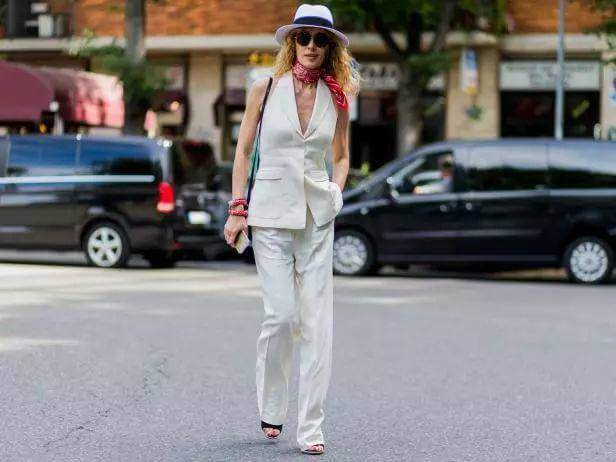 TIPS 12:
Handpick that one color that suits you the best and get yourself a couple of entirely different outfits in the same color. This is yet another unique idea to get a fashionably advanced look.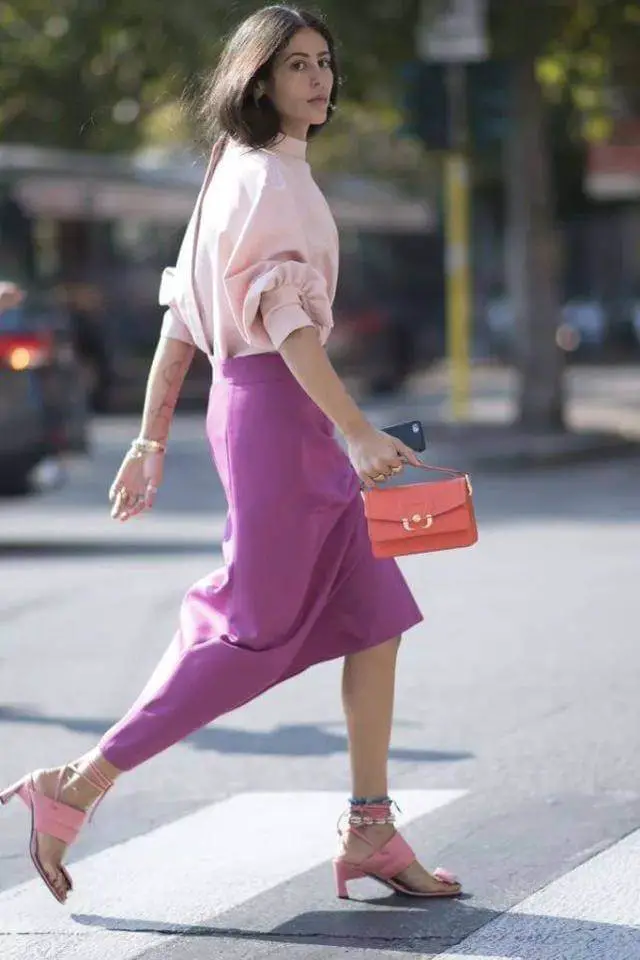 TIPS 13:
Besides introducing different trends, my purpose here is to make you understand the usage of single items and their styles. You always have choice to play with a fashion staple and getting an all-new and innovative look out of them. Whatever the trend is, do not follow it blindly, mix your own style and get a novel look altogether. For example, take a look at the addition of pvc skirt in the image below.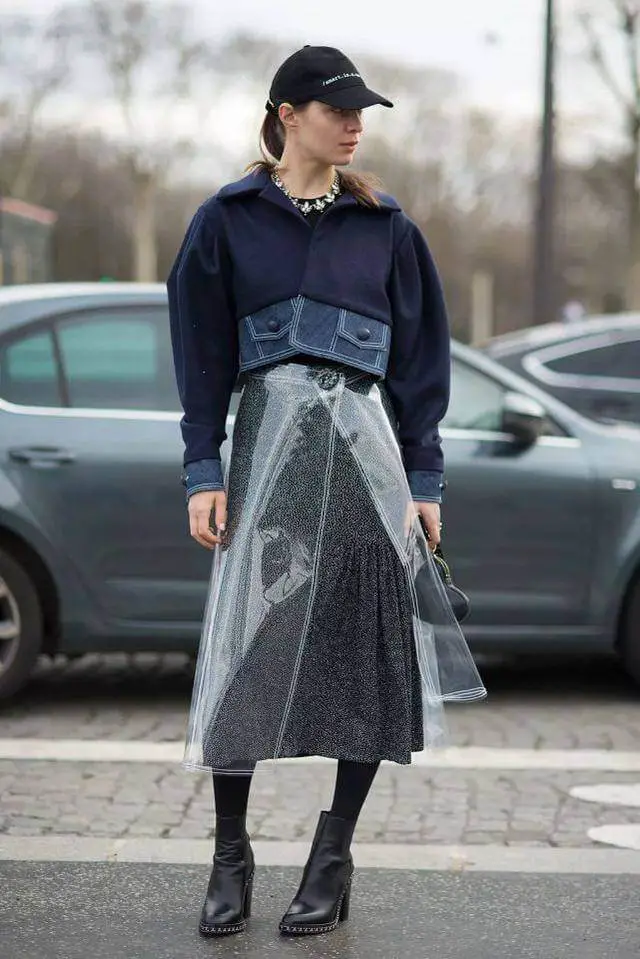 TIPS 14:
Instead of wasting your bucks on useless items, invest in the most durable and long-lasting fashion pieces—be it a classic bag, a pair of high heels, sassy jacket (leather or denim), a coat or a windbreaker. Keep researching to find the perfect sizes and styles. This is a great way to get a fashionably advanced and refined fashion wardrobe.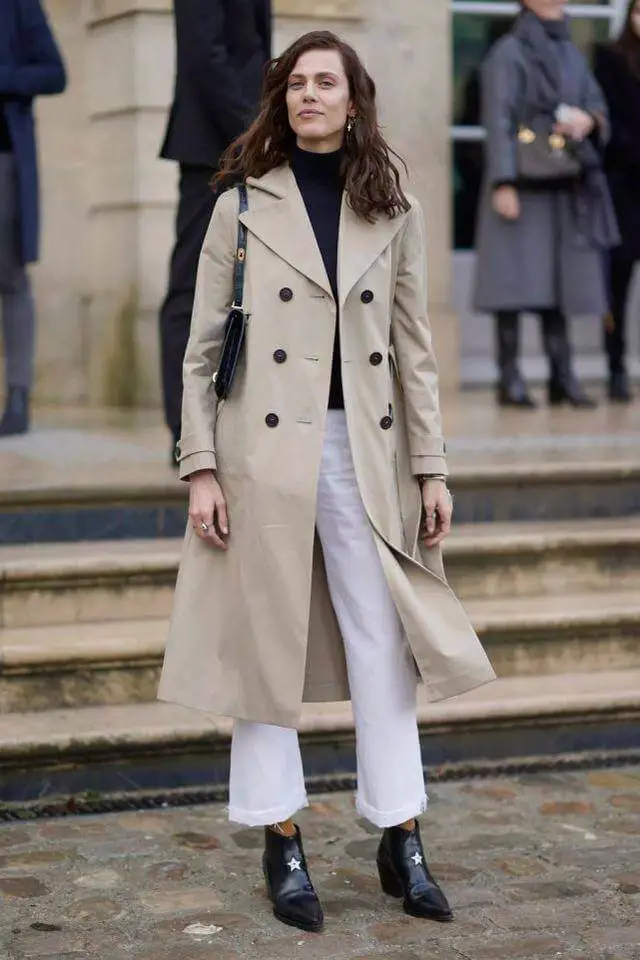 I bought the Acne classic leather jacket once and it is still in a very good condition that I never had to buy another one. Similarly, it's been long that I have bought my high-quality windbreaker and it still looks great on me. In fact, I have no intention of buying a new windbreaker any time soon.
TIPS 15:
Wearing comfortable footwear is equally important. Do not always rely on stiletto heels to get the illusion of height. To create a balance, wear flat (comfy) and heeled shoes time to time.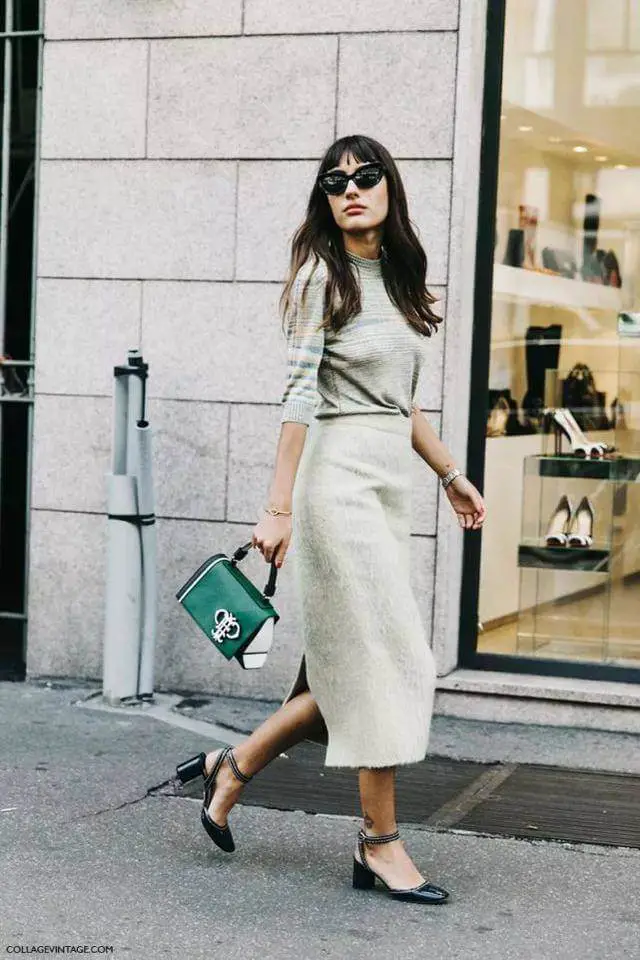 TIPS 16:
Opting for a balanced outlook is always applicable.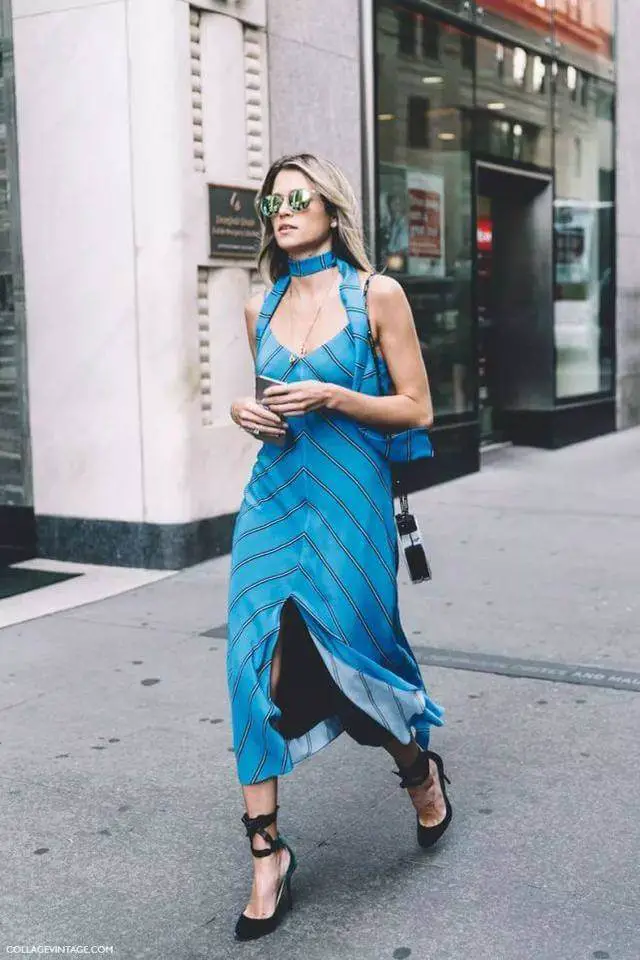 Even fashion accessories play vital role in giving you the ultimate level of comfort. We all have the options like earrings, necklaces, rings and so on and we should wear them boldly. But when it is about street style, pick the one item that suits you the best.: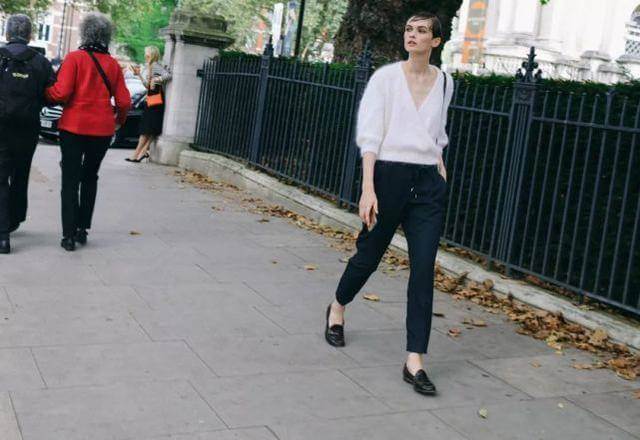 TIPS 17:When it comes to tops, you can always experiment with new and changed items. For bottom trying a mix of rich styles, while maintaining texture, is the best thing to do.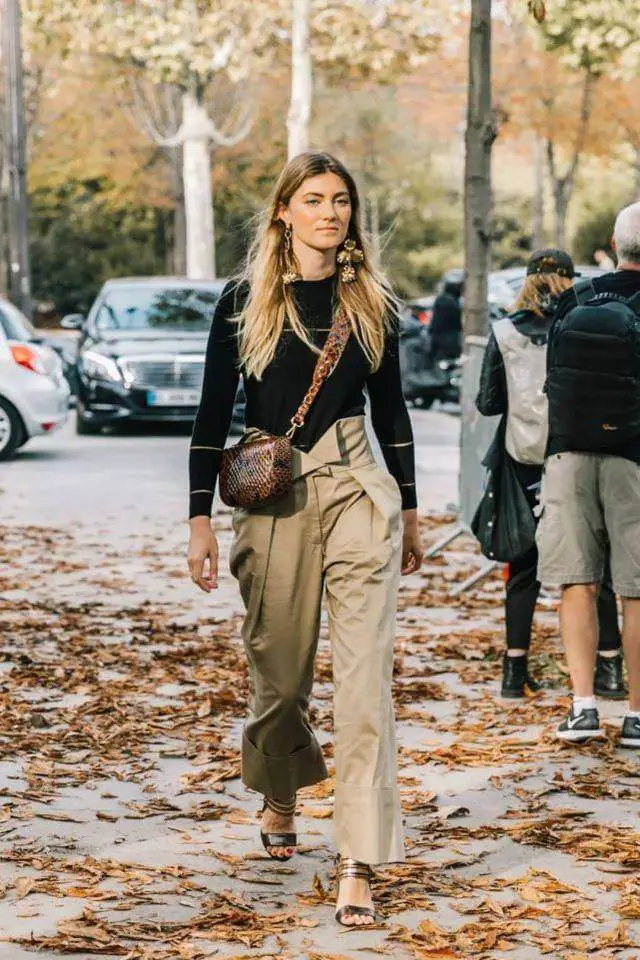 TIPS 18:Look in the mirror and focus on your overall curves and proportions—accentuating them is always a fab suggestion. Whether you are fat or thin, highlighting your waistline is always a cool idea to get a confident and comfortable look.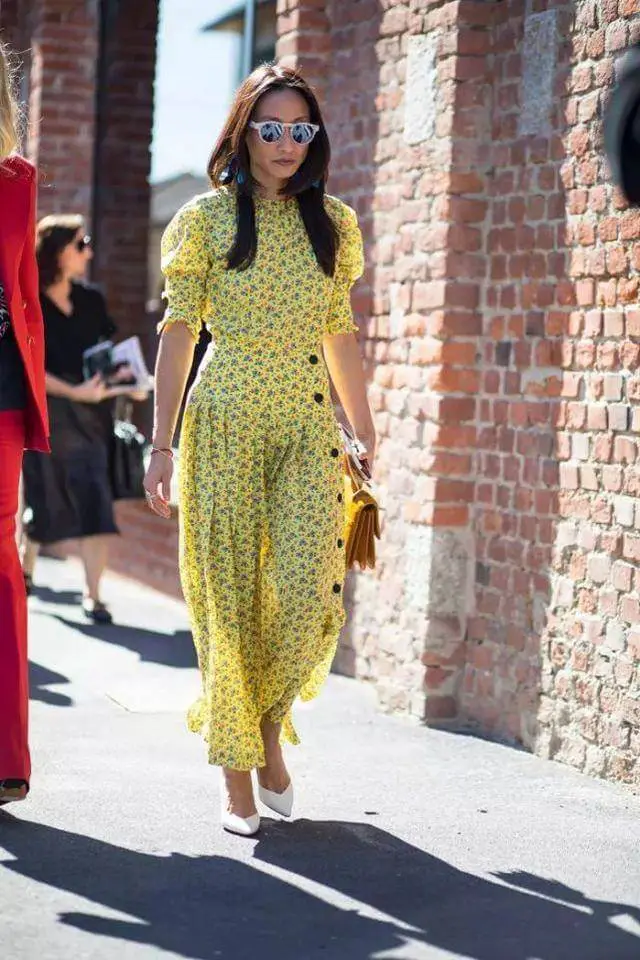 TIPS 19:Find your perfect style with a one-piece outfit and match it with the best fashion accessories—a simple way to get a sleek style.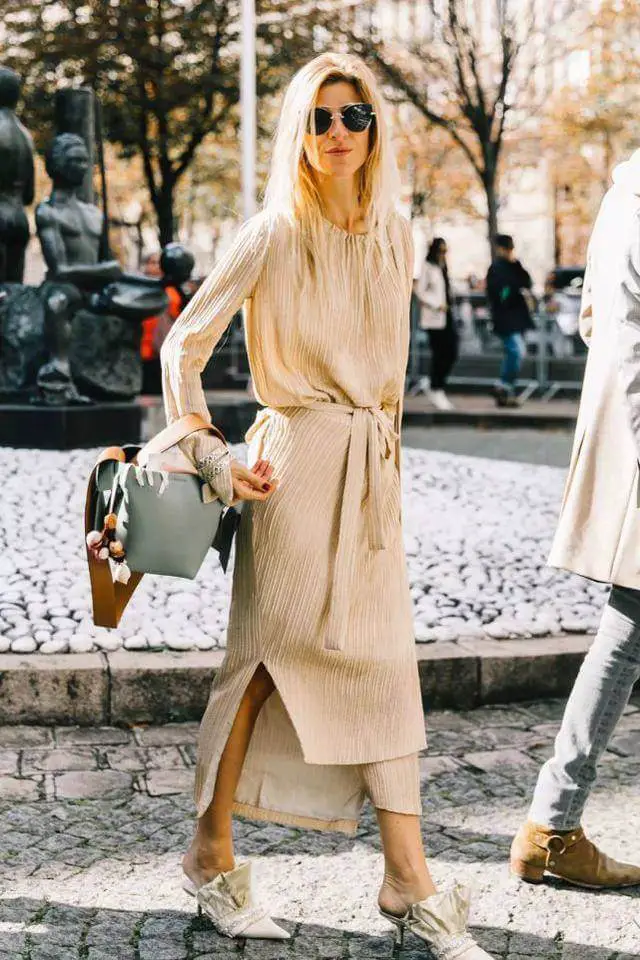 TIPS 20:If you understand the essence of a brand, you would never dare to buy something unbranded (if you have also seen "Ugly Betty", you will understand). If you really want comfort, never compromise on quality.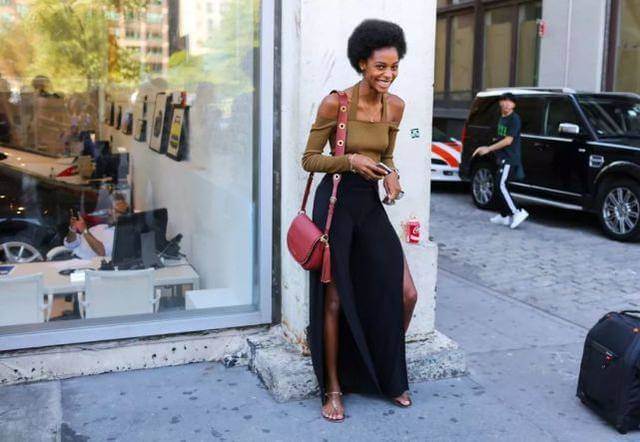 TIPS 21:Self-confidence is the best weapon for you in any situation. Don't care about other people's remarks. Never let the influence of others ruin your heart's desire!
Finally, remember the above and forget all the rules and items that don't suit you.