If we make a list of single items that are common in everyone's closet, jeans pants would definitely be one of them. Thin, wild and durable, a pair of jeans can be worn every day of the year (if you don't mind being this much repetitive). That is the reason why skinny jeans dominated the jeans industry for so many years. However, the trends in jeans have changed a lot.
Most common styles include; high (low) waist, tight waist, loose style, comfortable, whimsical and so on~▼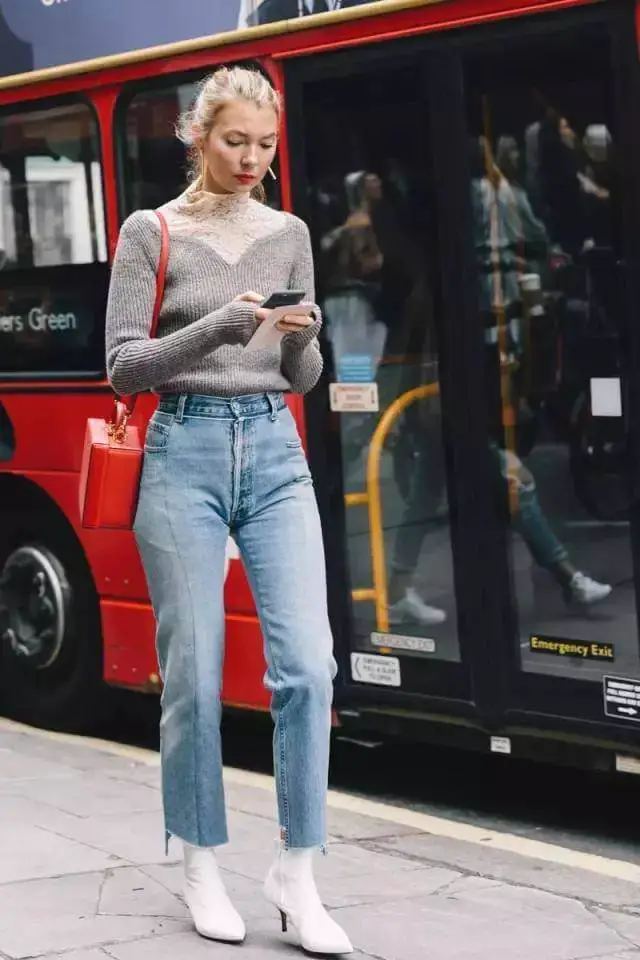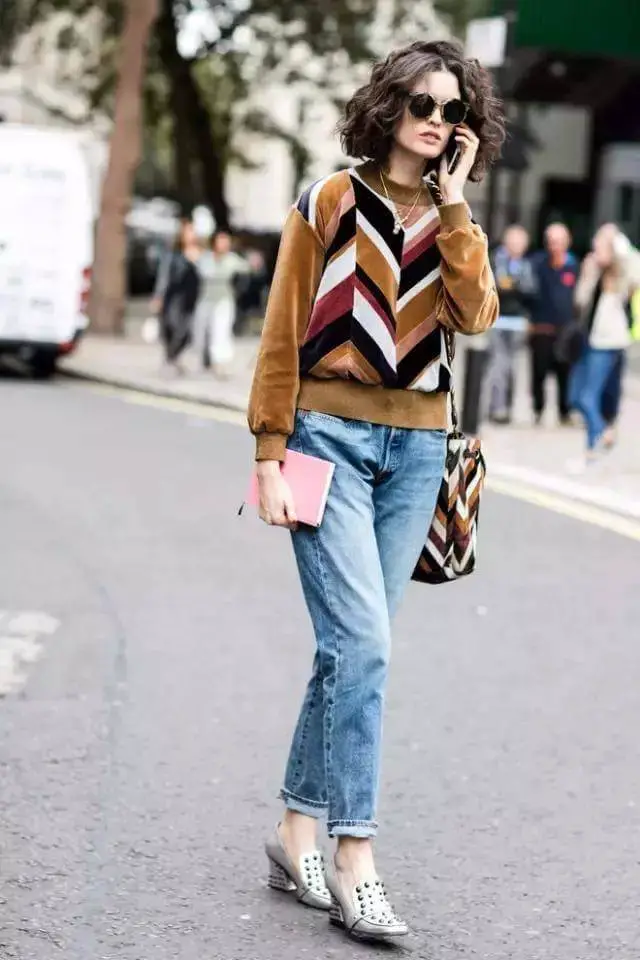 Popular jeans have many new styling hacks.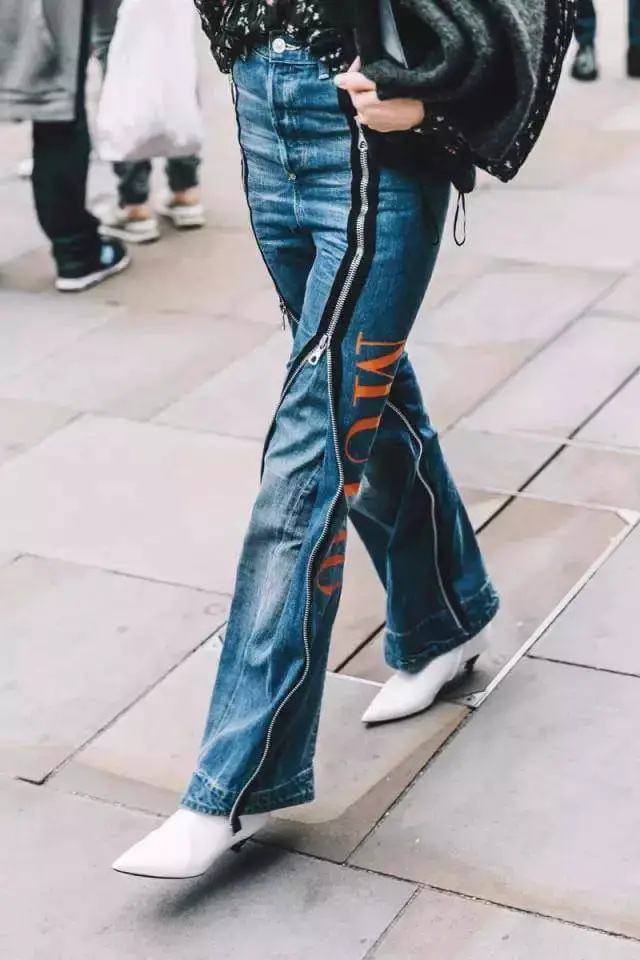 I personally like the basic style of jeans, that everyone should have—one or two pairs in every season. If winter arrives and you want to add a warm and comfortable pair of jeans to your wardrobe, what could be the good alternatives to skinny jeans? Let's take a look.
Cuffs without Seams and Irregular Style
Do you have it in your closet?▼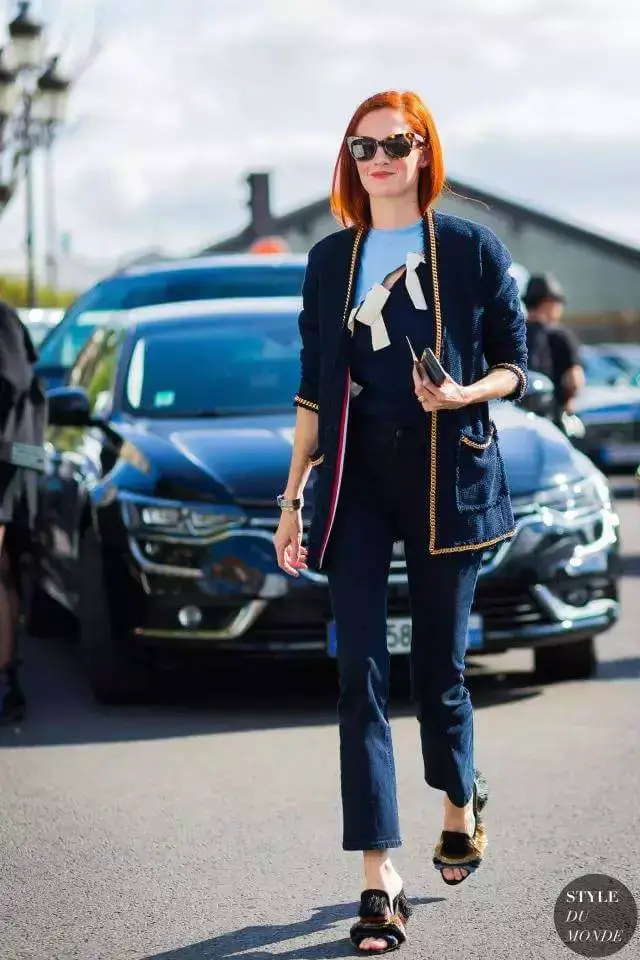 Short jeans are one of the major trends this year. It keeps your ankles exposed. If you think that exposed ankles are not suitable to brave the cold weather, no worries. When paired with ankle boots, this style becomes far better than the longer jeans.▼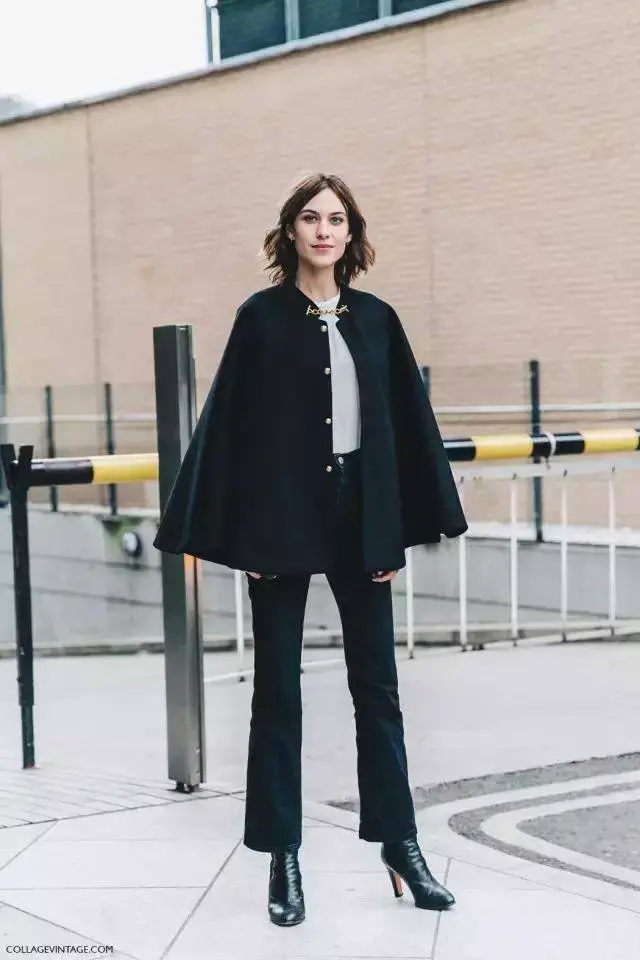 And do you know what makes this style of jeans so popular? It is not the seamless design but the sense of inadequacy that this style has got.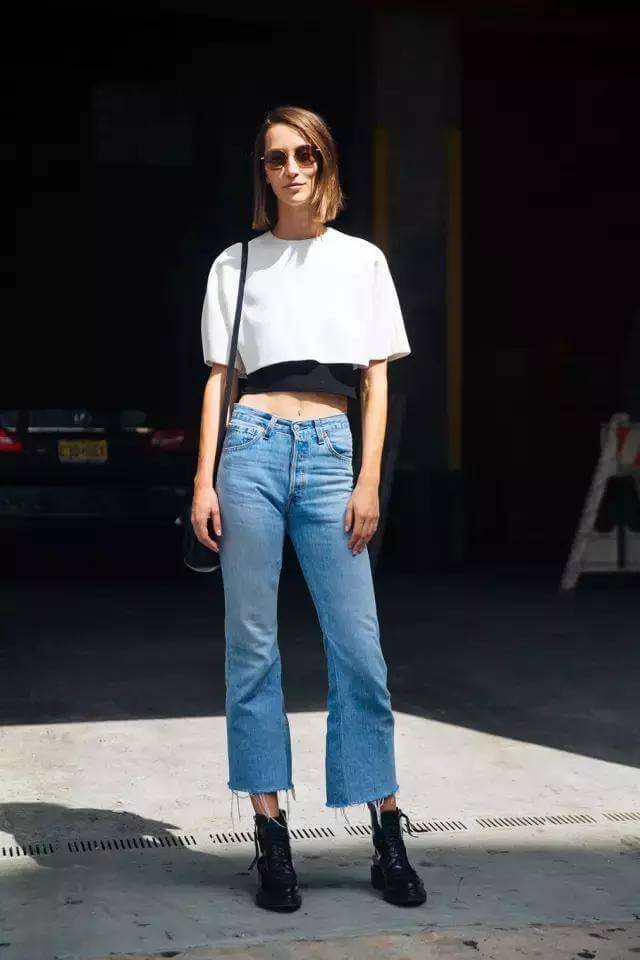 Pulling off jeans without selvage is yet another latest trend that promises a lighter and more casual look. ~▼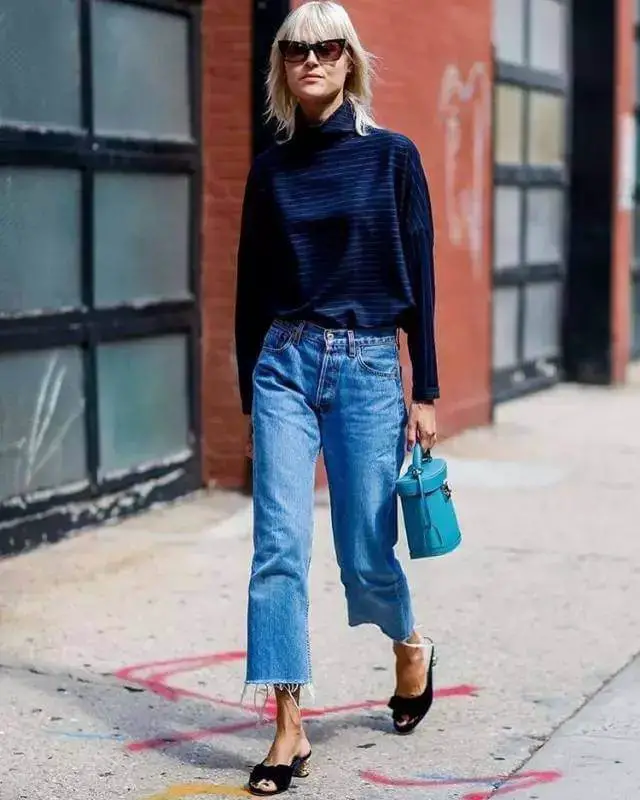 Most of the designs that are not selvedge, are short-cut jeans. The reason is very simple. When the trousers are worn out and they have no sewn hemline, they will get damaged badly. For understanding my point, compare the pics given below.▼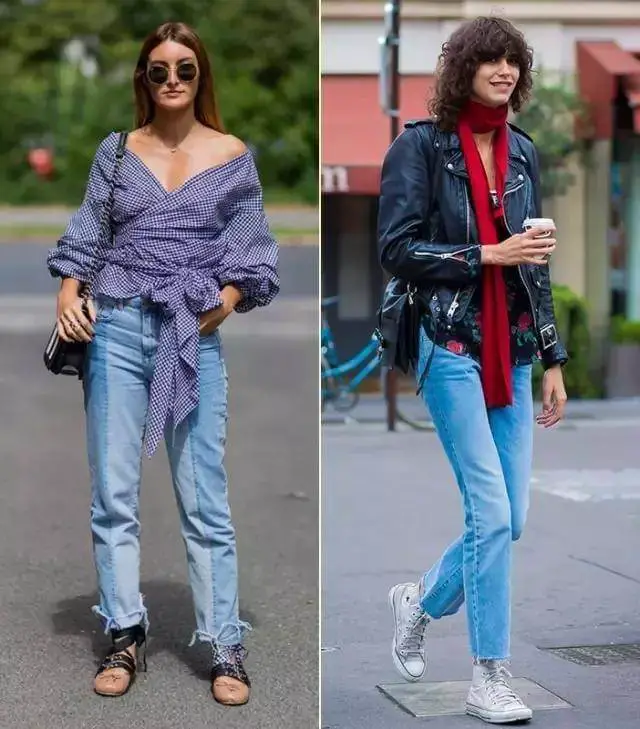 For office workers, it is best to choose some short-length style that does not look funky and preppy.▼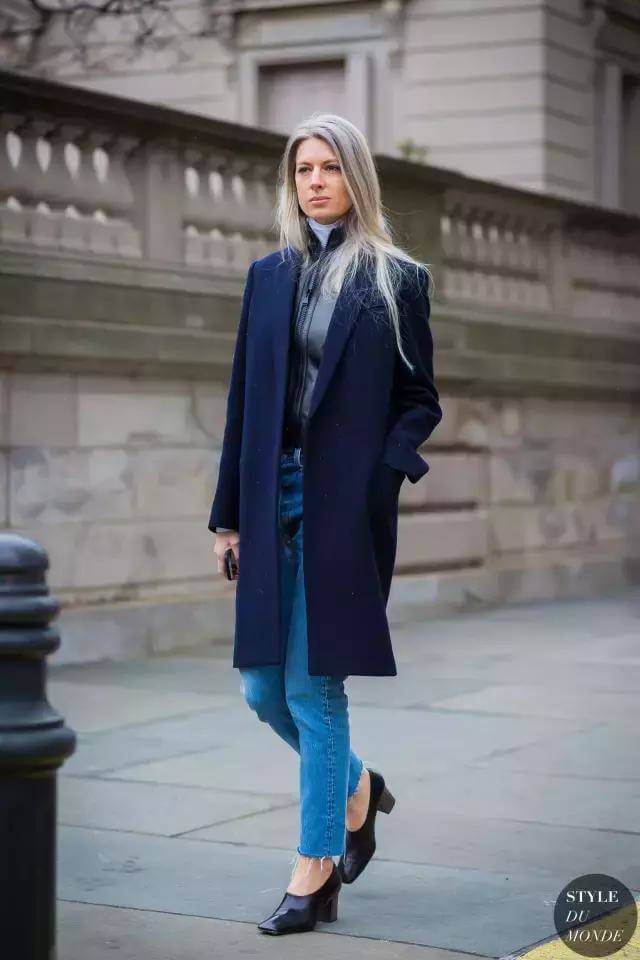 Short-cut flared trousers without selvedge are best for fall/winter. To complement the look, get it paired with booties.▼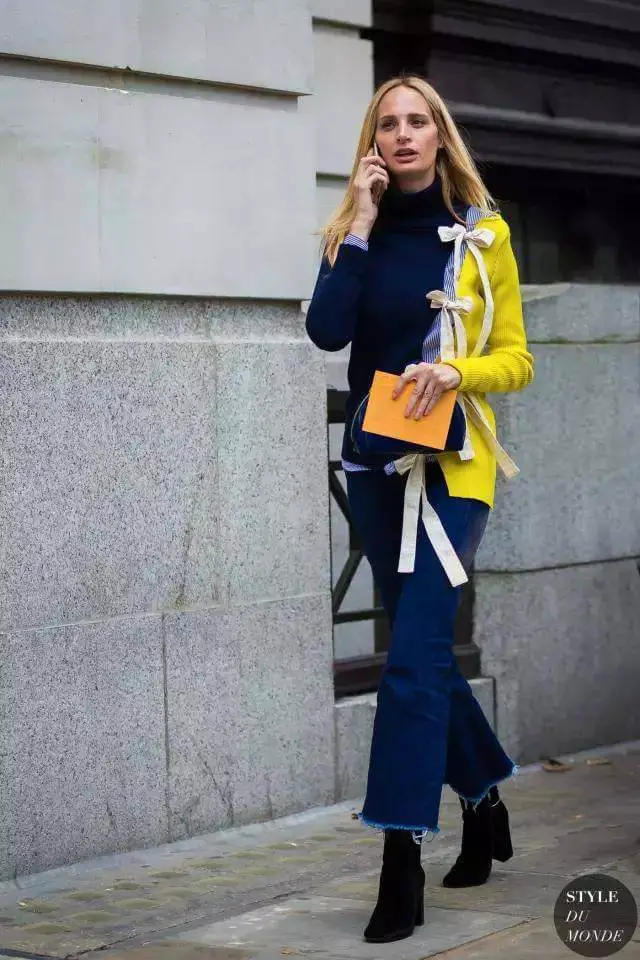 Emmanuelle Alt, editor-in-chief of the French version of "Vogue", particularly likes this combination.▼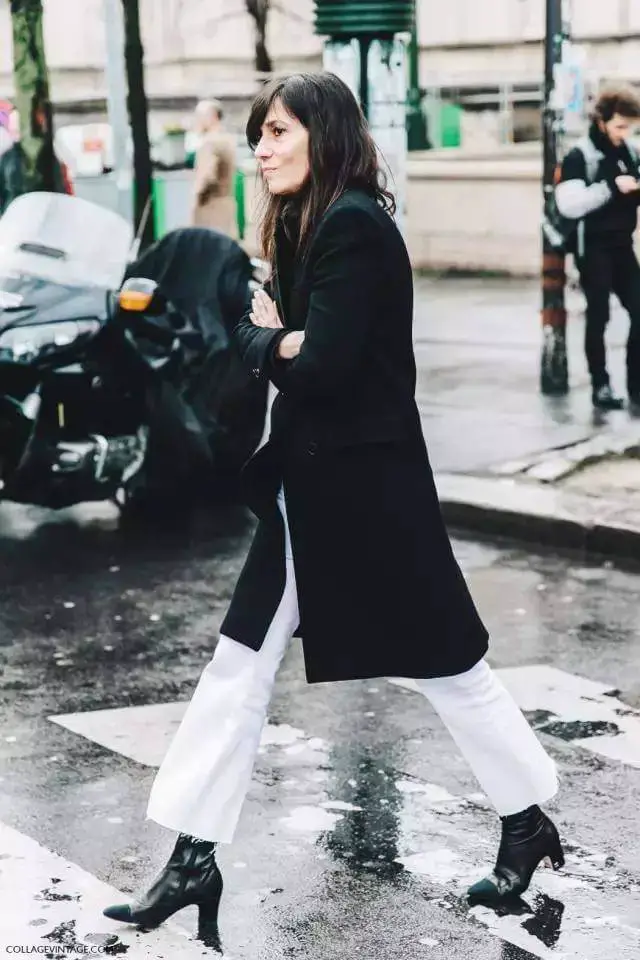 The frayed edges of the jeans are nothing but a style statement. It adds more to the chic appeal of a jean.▼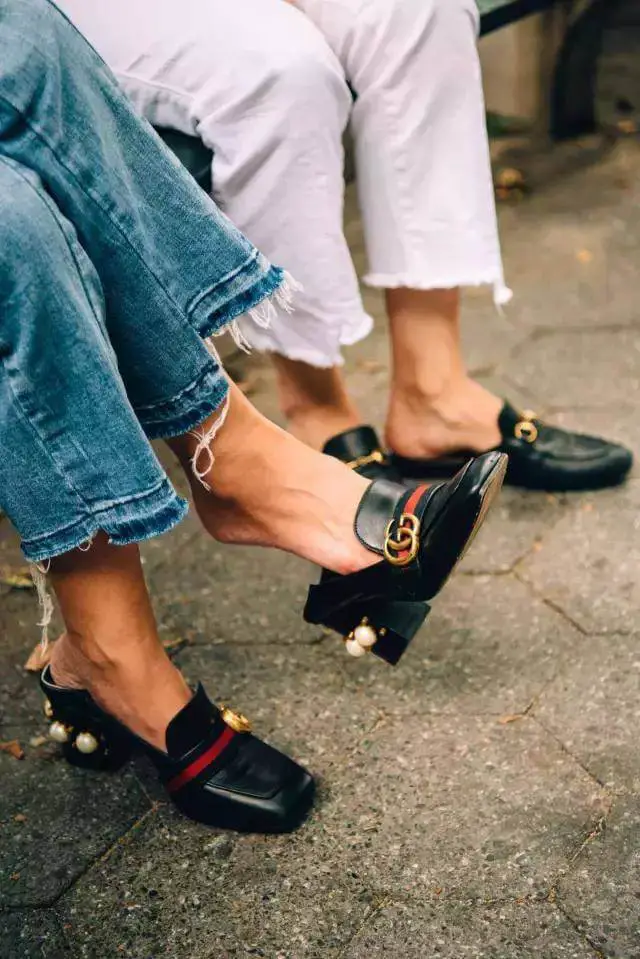 Shorter and longer jeans, both are special. It is quite OK to reveal ankles in spring and summer. It feels very refreshing to eyes.▼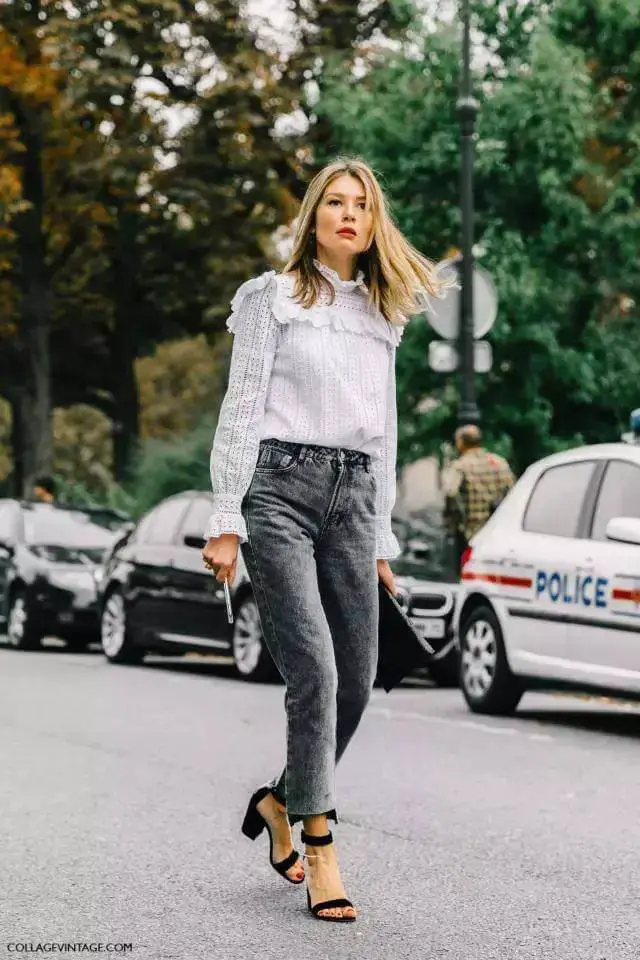 It is also very nice to wear it in winter with ride boots.▼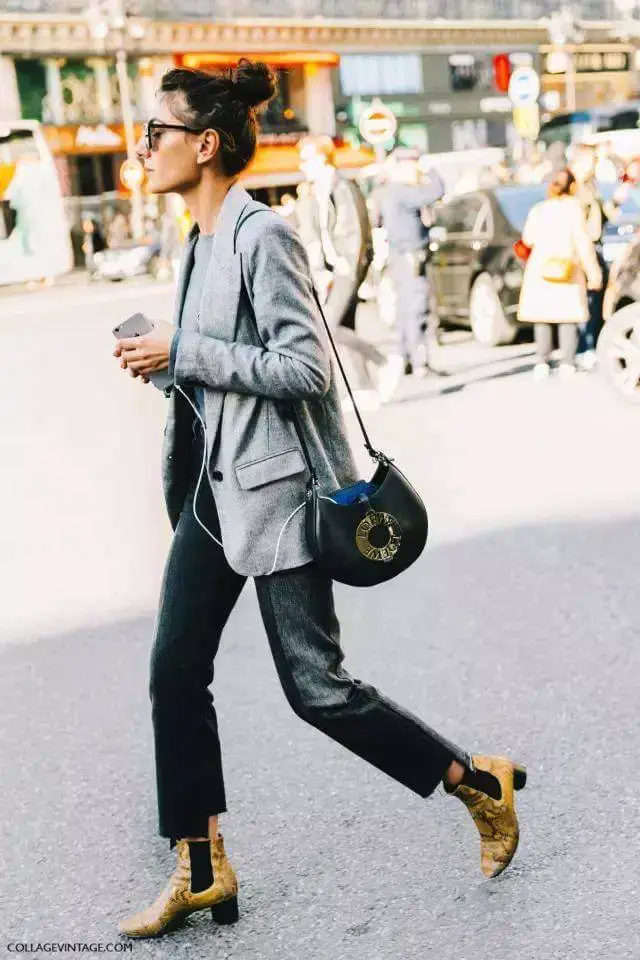 When you wear shortcut or irregular jeans, it does not block the boots—which is an advantage for sure. Compare the pics below to get my point.▼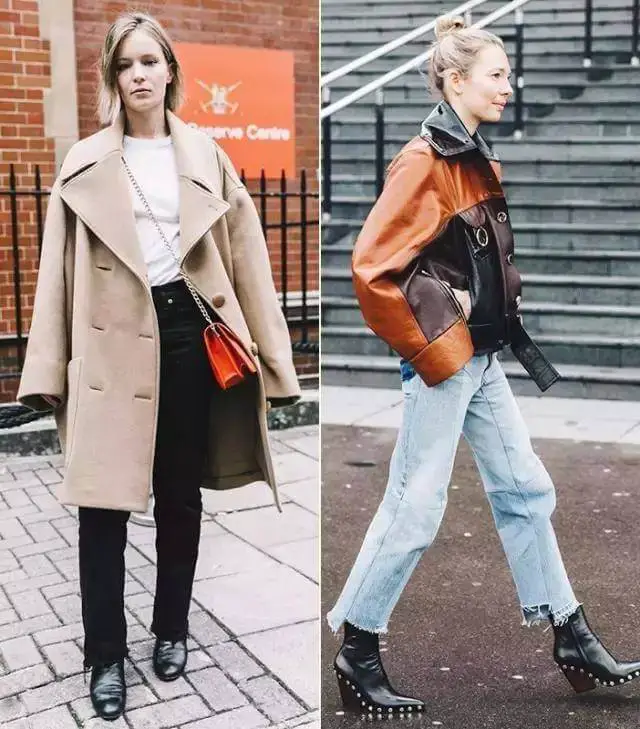 Whether it's a well-structured windbreaker or a romantic trumpet-sleeve knit sweater, when paired with irregular jeans, it gives a laid back and casual appeal.▼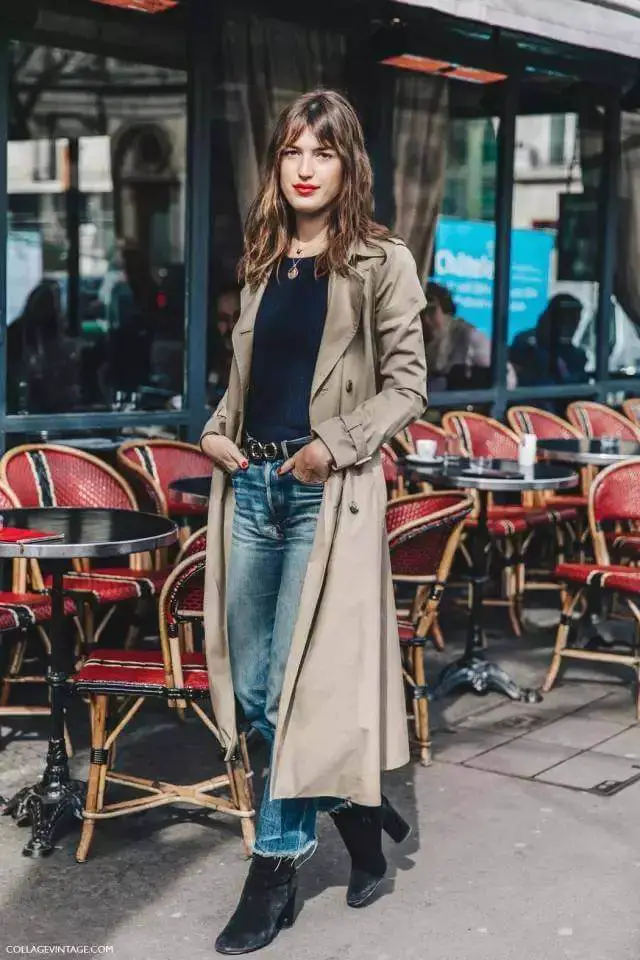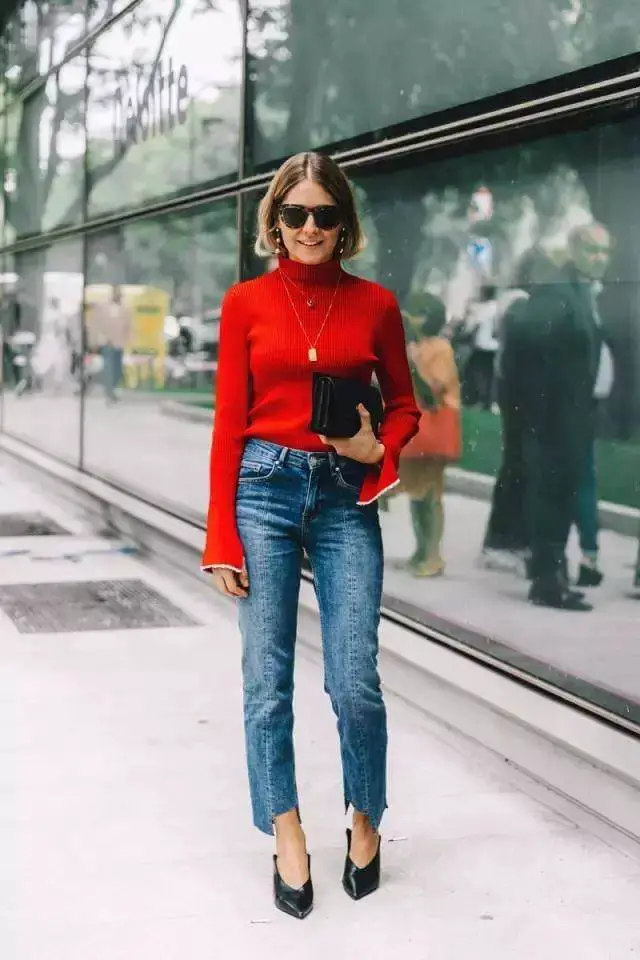 We have not discussed any ripped or torn jeans style on our list earlier. This is because, with the two elements of 'no selvage' and 'irregularity', there is no room for big holes. It will look a little too much. The following two are the counterexamples.▼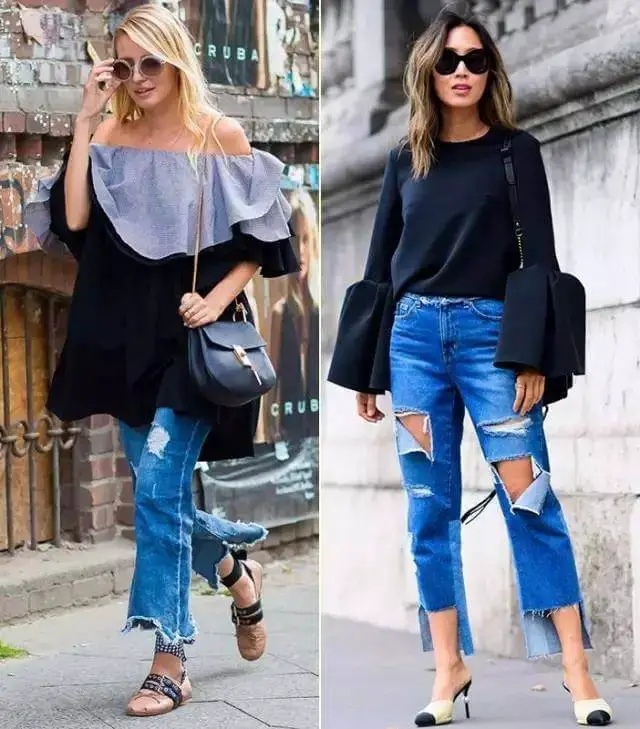 One Pair of Jean Pants in Two Colors
When it comes to street style, loosely fit jeans are comfier than tight fits. Especially the wide-leg pants, that remained in vogue in recent years, are still going strong.▼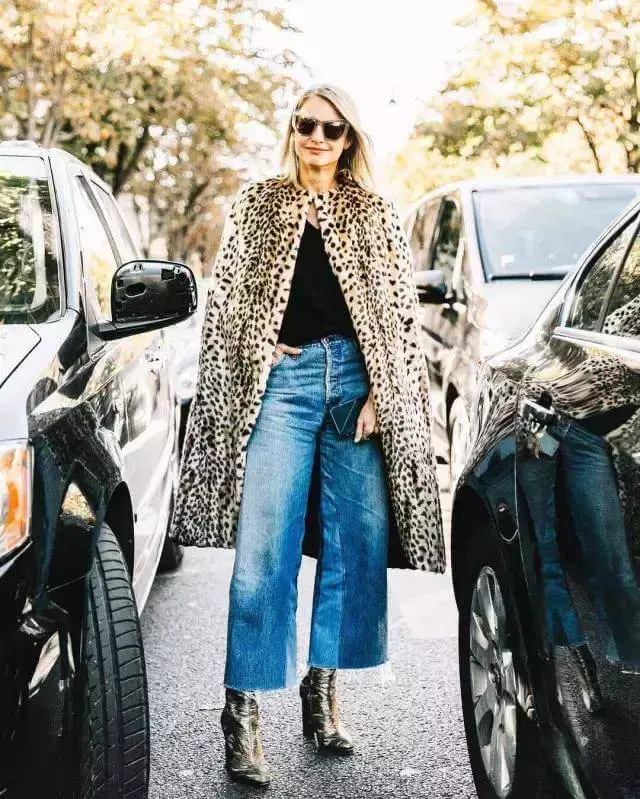 Ordinary solid colored wide-leg pants can no longer meet the needs of the fashionably-advanced people. Nowadays, color matching jeans are more popular. Check out a few examples.▼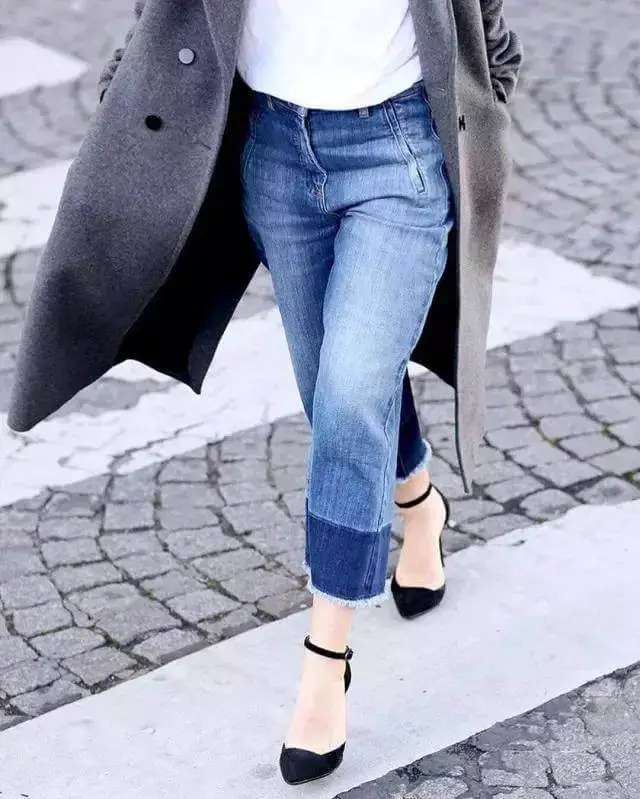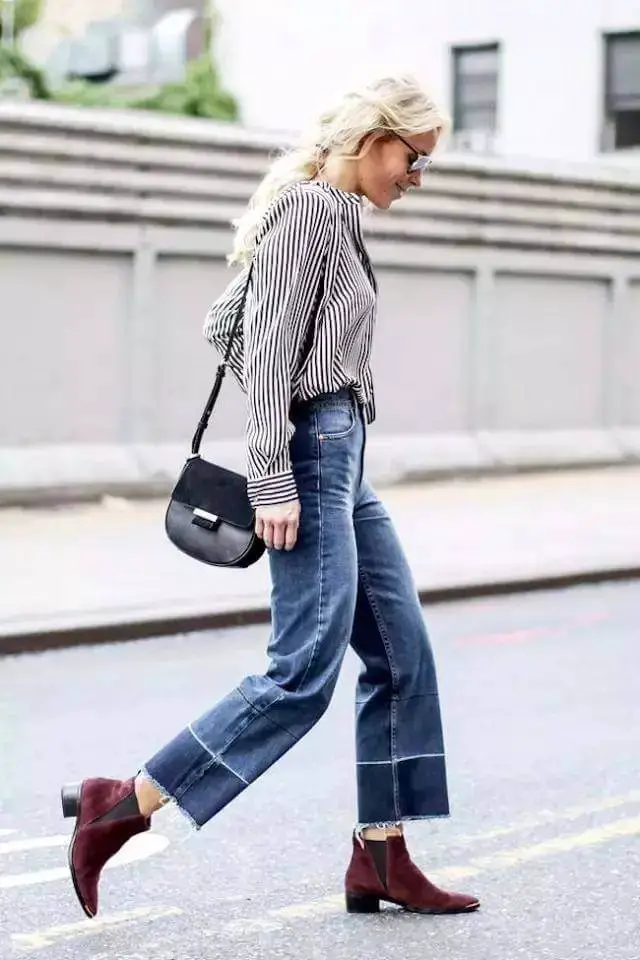 This trend is introduced by Vetements. Its color-matching jeans are definitely explosive, and many fashion bloggers are praising it. Two different denim blues are put together in the front. The trousers' edges are also a popular element, as mentioned above.▼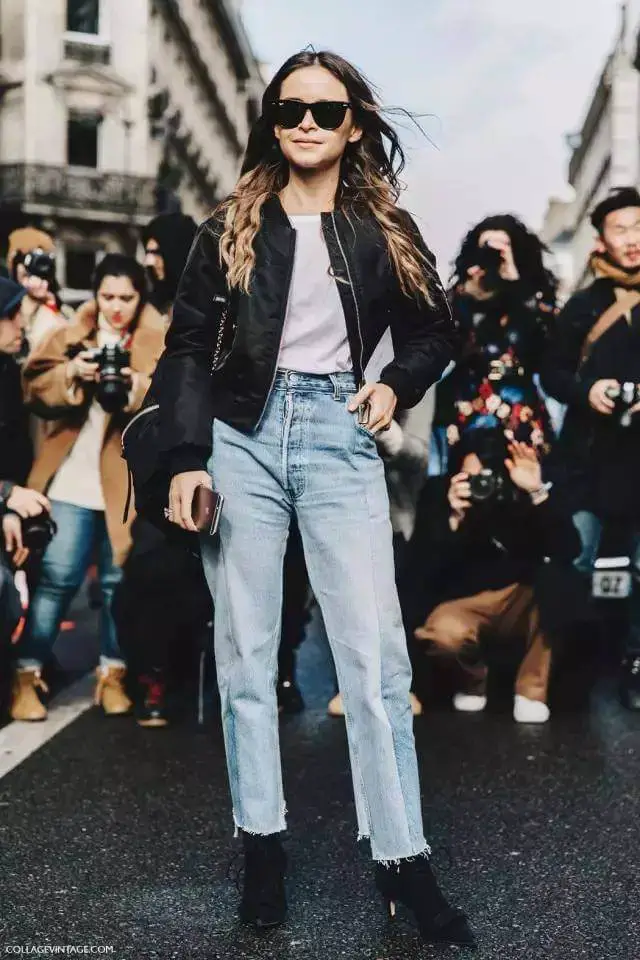 In addition to the above-mentioned jeans styles, another style is getting popularity in street style fashion—jeans with a dark stripe on the side of the pants.▼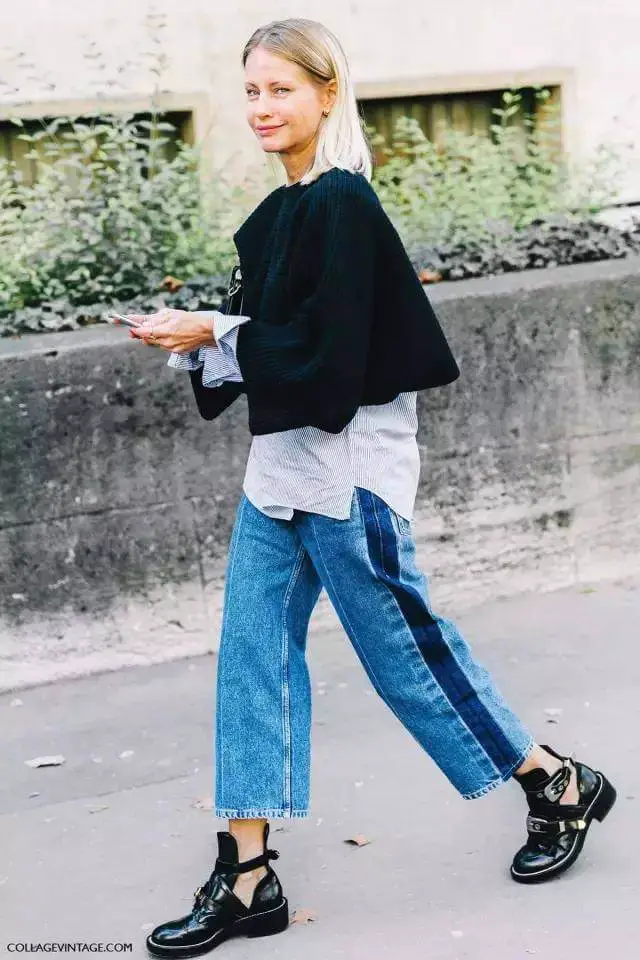 You can also wear a look with stripes on the front and back▼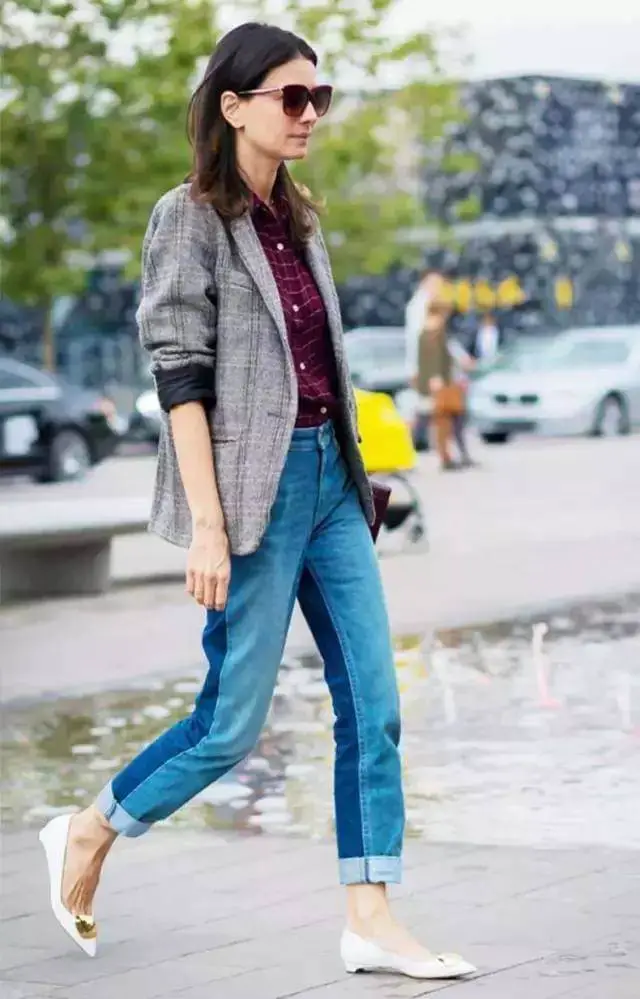 Not all color matching jeans are beautiful and easy-on-eyes. I can't accept this weird style. A combination of so many shades does not make it attractive rather it looks messy.▼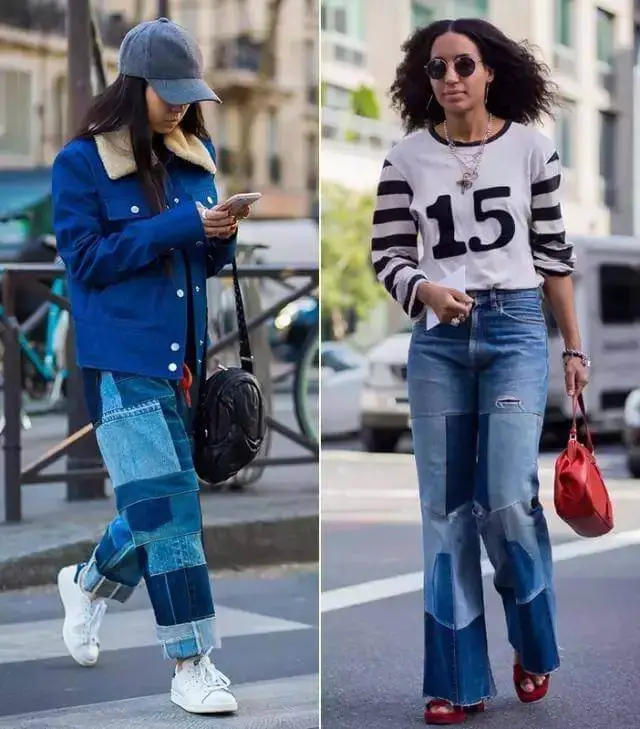 On the other hand, in the style below, jean color is creating the same mosaic, so wearing such pieces is quite a safe option. You do not have to worry about a bad outlook. Such jeans can easily be styled just like ordinary jeans. The simplest thing to do is to look good with a solid-colored top. Color matching also makes the whole look more interesting.▼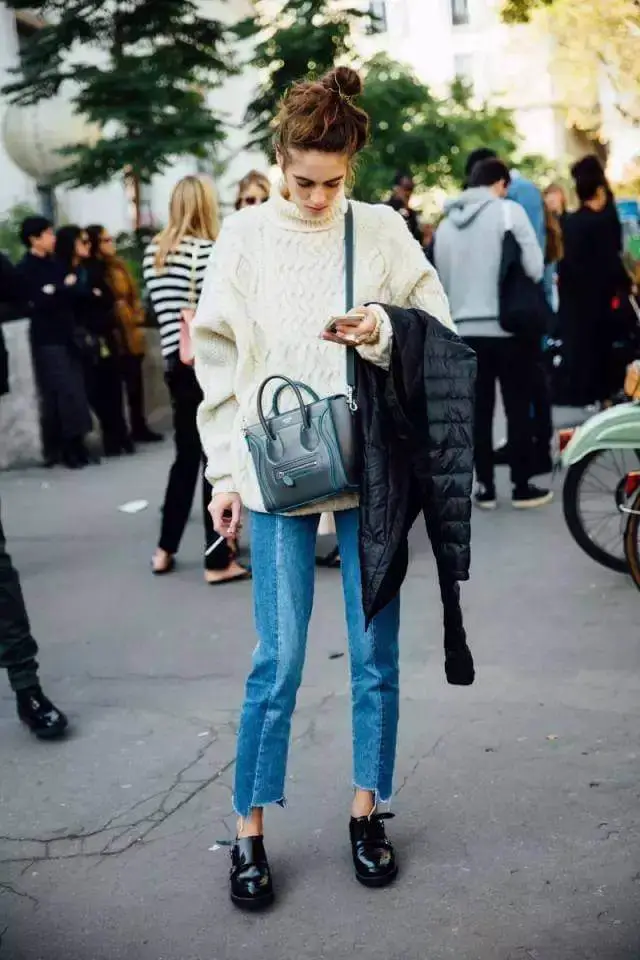 As the color of the jeans is special in itself—it is not difficult to find a perfect match for such jeans. For inspiration, take help from model's style.
Duma used the same colored jeans for several of her looks.▼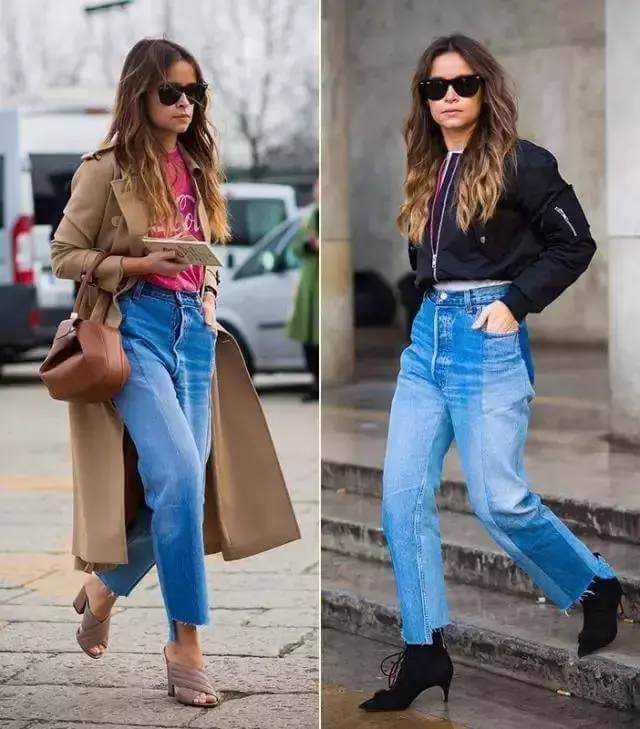 Vivid Style: Embroidery, Badges, Cartoon Designs
Embroidery, badges, cartoons, and other fun elements have always been popular on autumn jackets. But their new place is jeans pants now.
Neutral style jeans with delicate embroidery patterns have a romantic and retro appeal.▼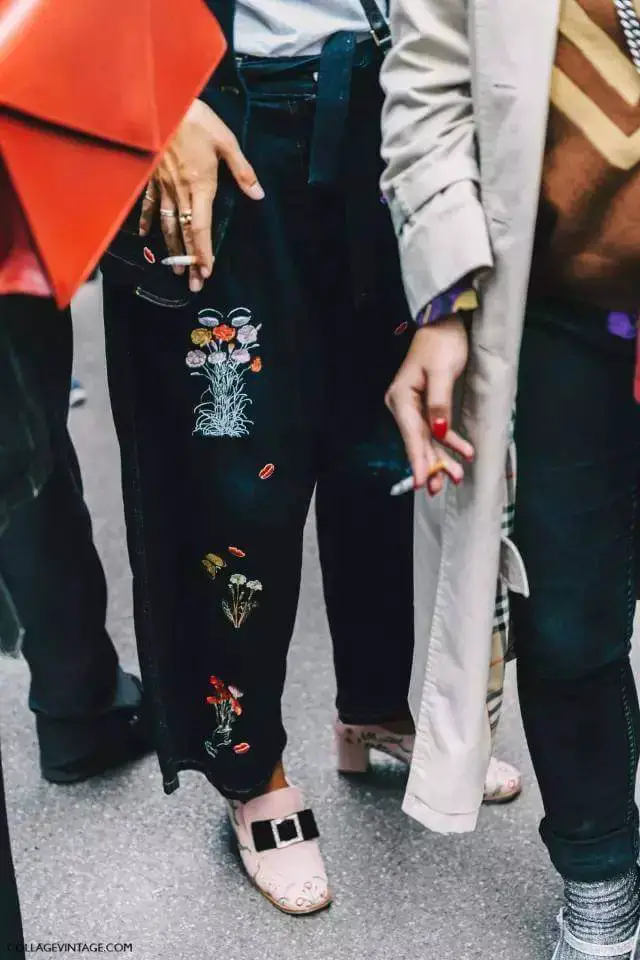 Compare: with the flower embroidery pattern, the whole style is different. Which one do you prefer?▼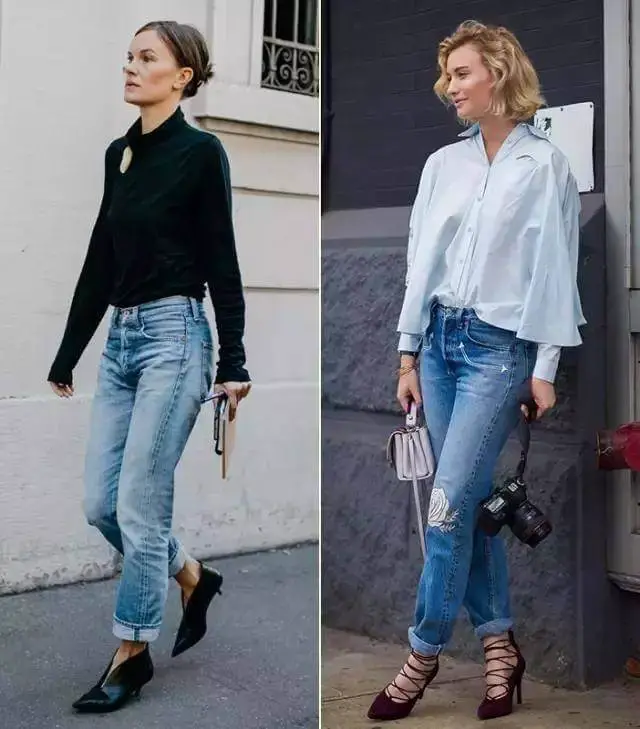 Gucci has a lot to do with this hot trend. Gucci came out with a lot of embroidered jeans. Their street photography can be seen everywhere.▼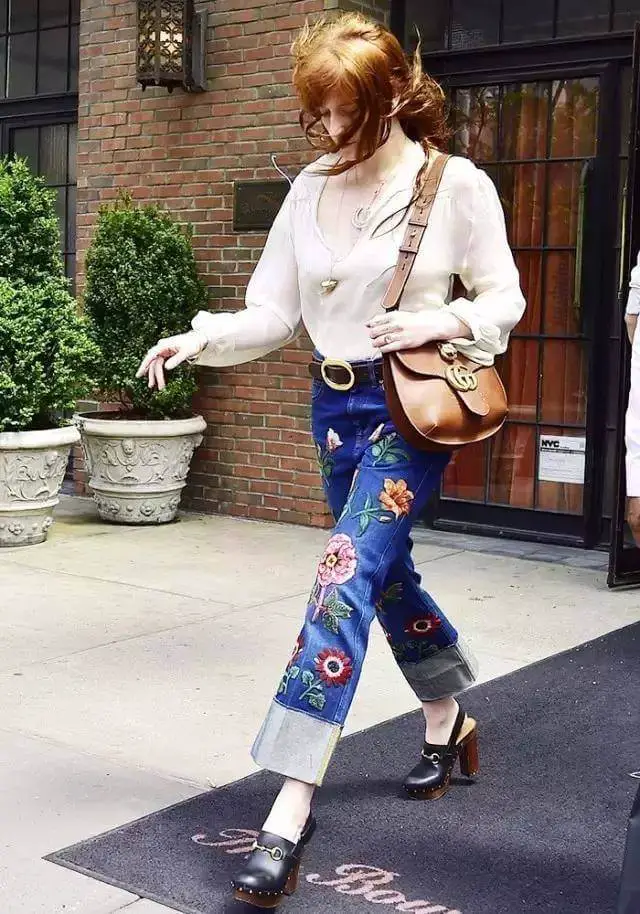 Adding some flowers and grass embroidery patterns, over a cowboy dress, gives it a girly and cutesy appeal instantly.▼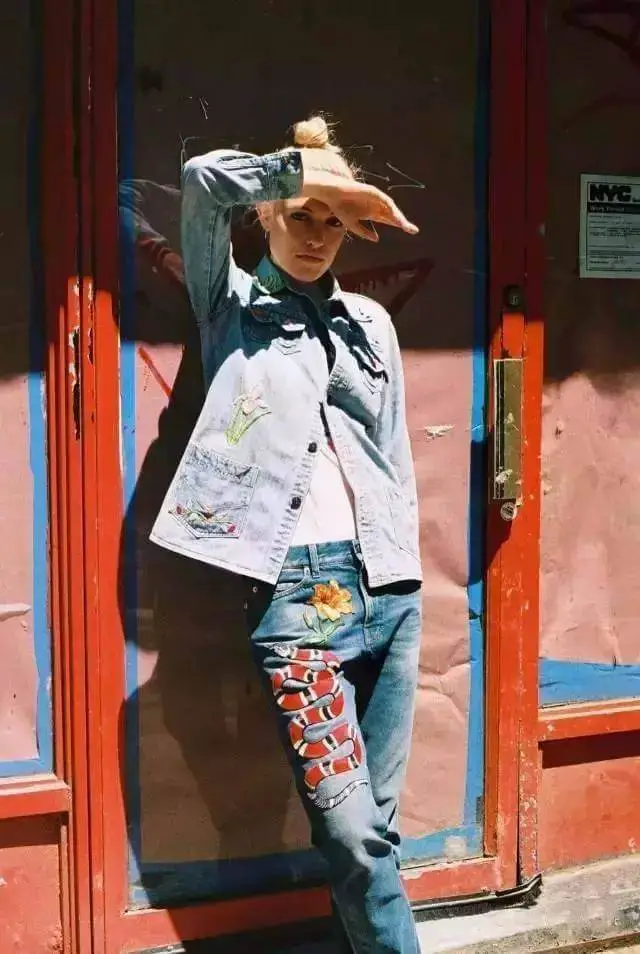 Amal wore an embroidered flared jeans, the combo of blue with yellow was impressive.▼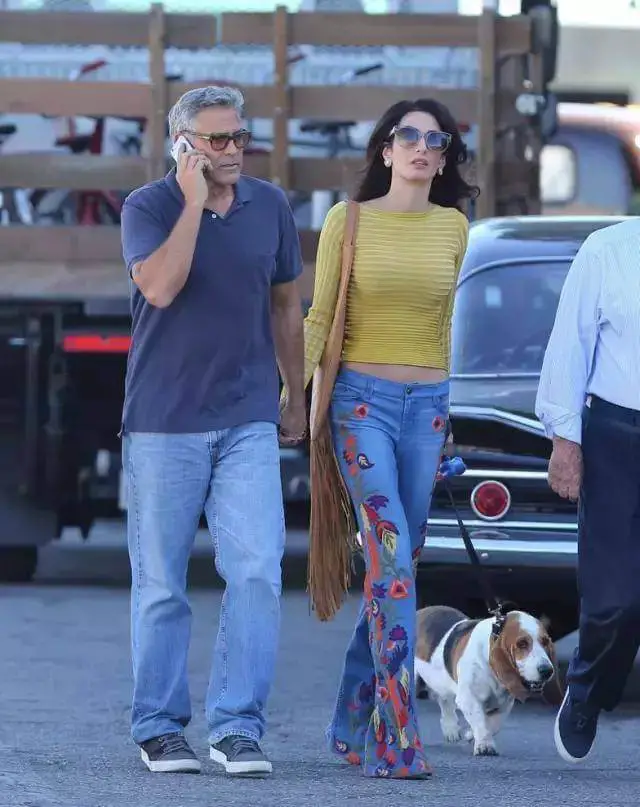 Simple color matching embroidery will be more easy manageable.▼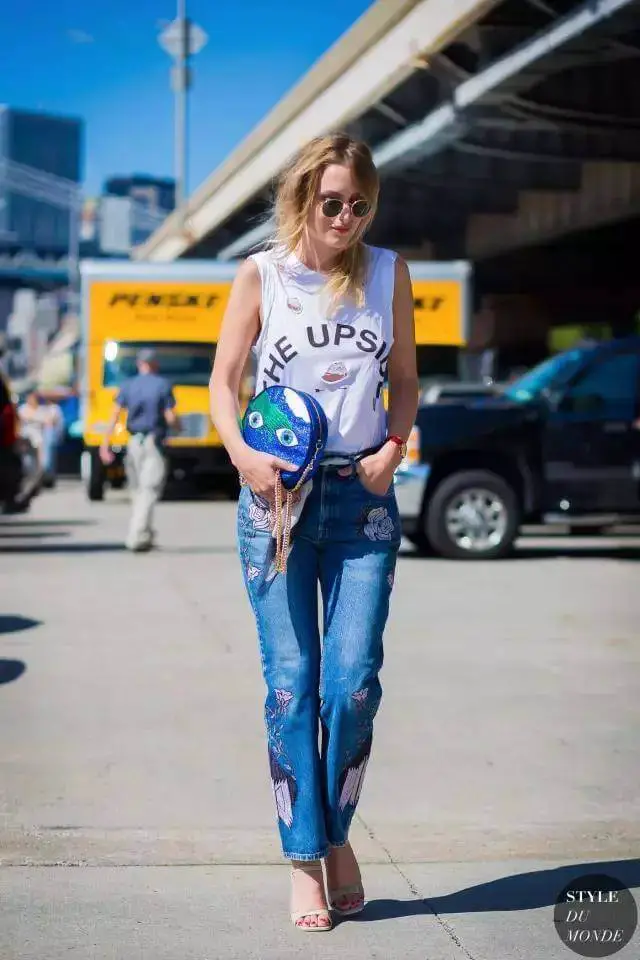 Love this embroidered trouser, paired with a slogan tee. The style offers a low-key attitude. Those who own some artistic skills can DIY this style. ah ~▼
A small amount of grotesque patterned badges on the jeans gives an unconventional appeal.▼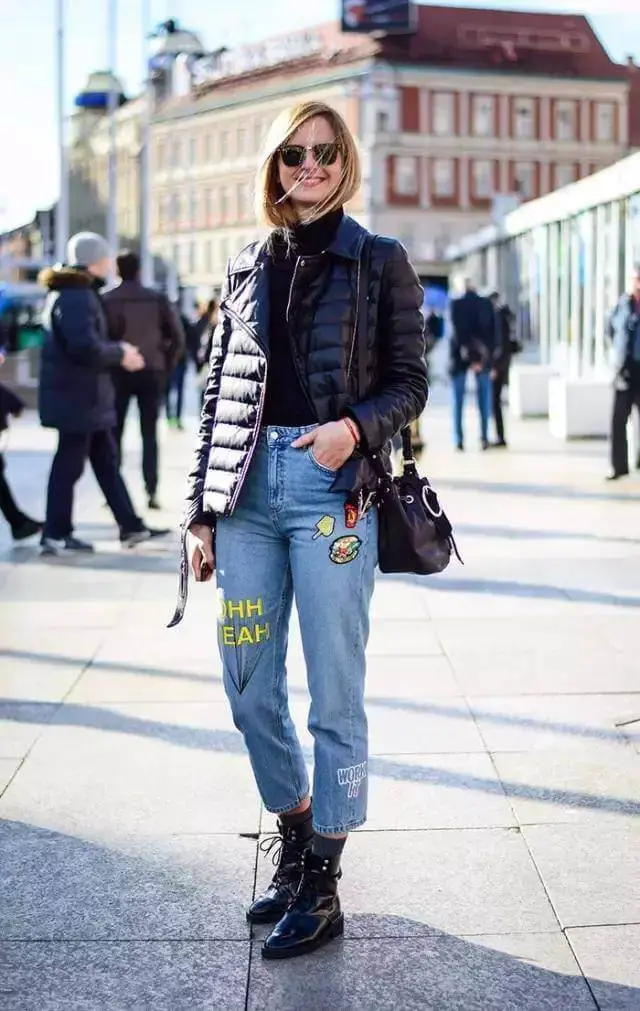 To escape the boring winter looks, try a pair of jeans with badges on it.▼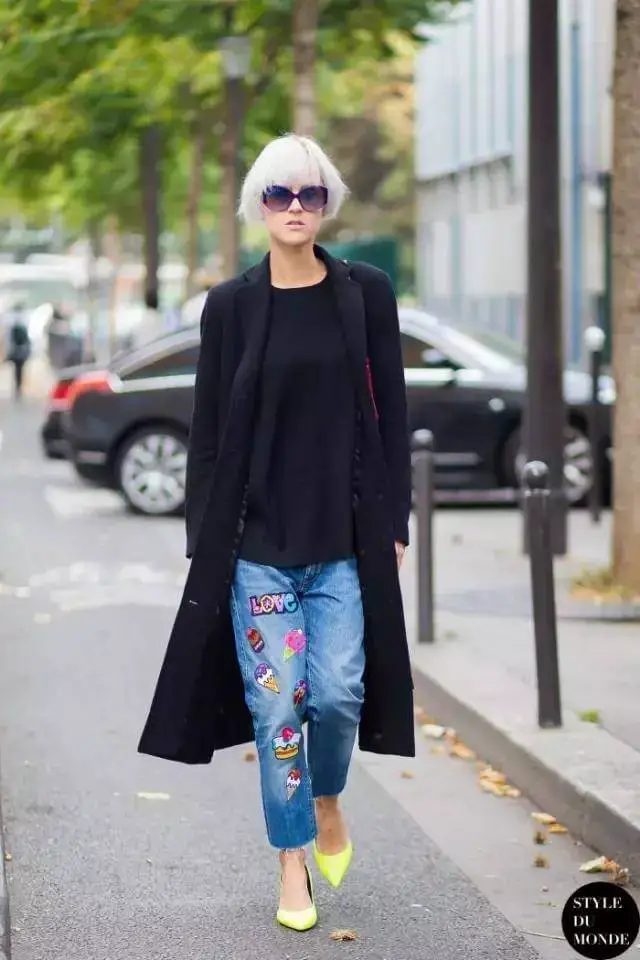 This bold and arty girl has doubled the fun with a jean jacket and trousers adorned with badges.▼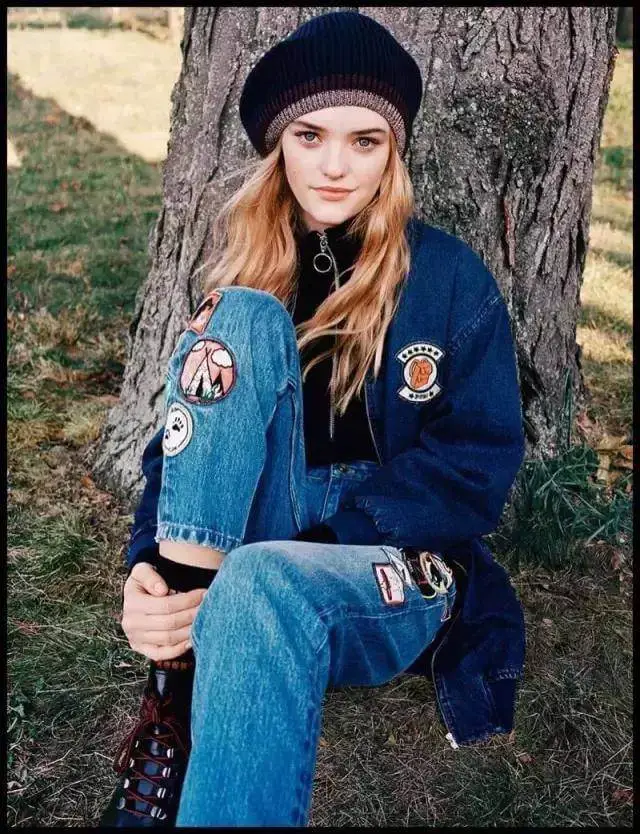 Jeans with too many patterns and badges may give a messy look. To get a balanced style, you must try to make other items as low key as possible.▼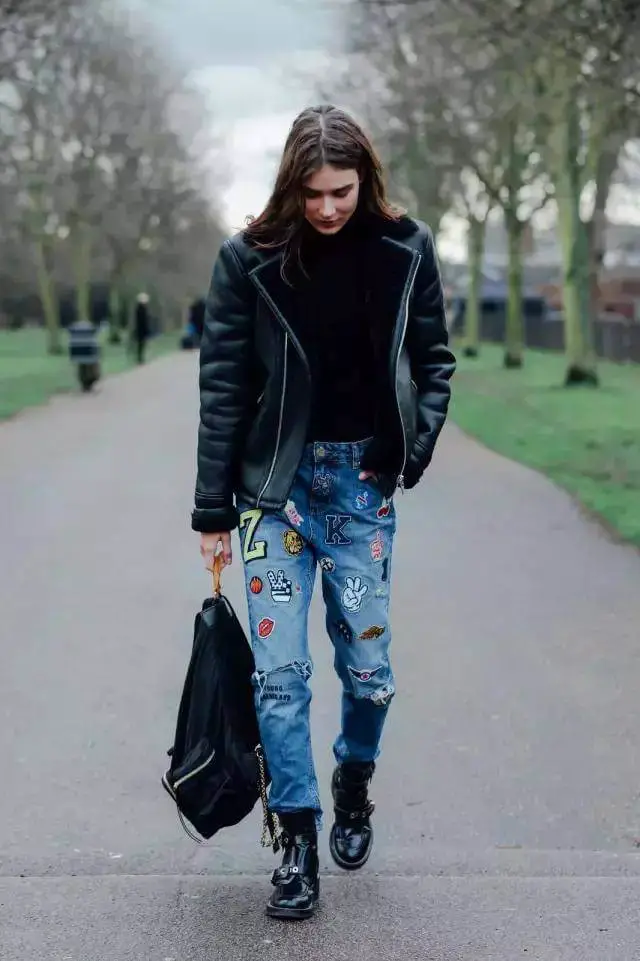 A variety styles with badges, buy it carefully.▼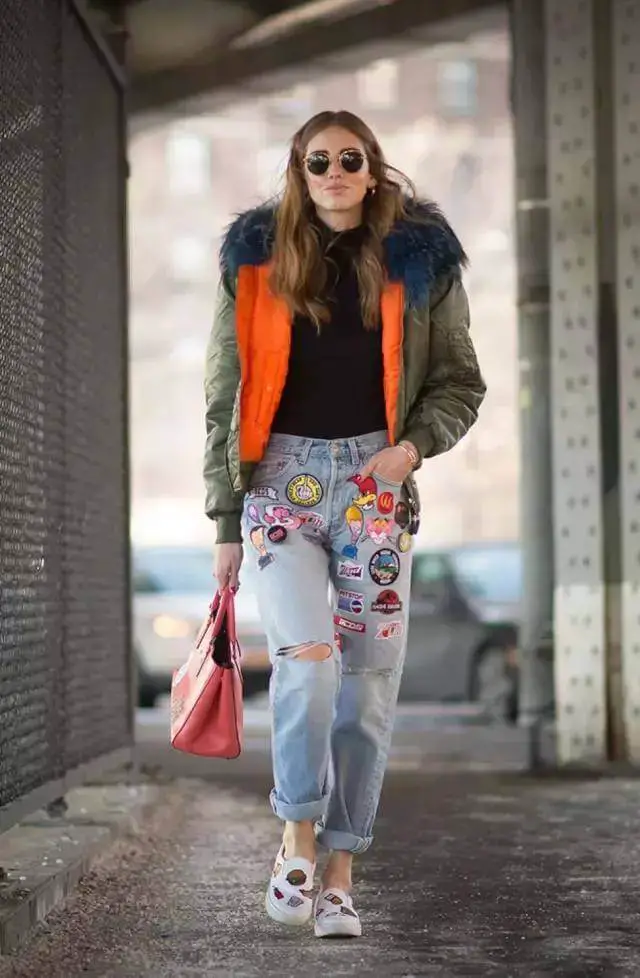 Here's yet another unique style that looks like the splash of colors. I have seen a number of models wearing such pieces. But I have not seen the similar piece in many brands.▼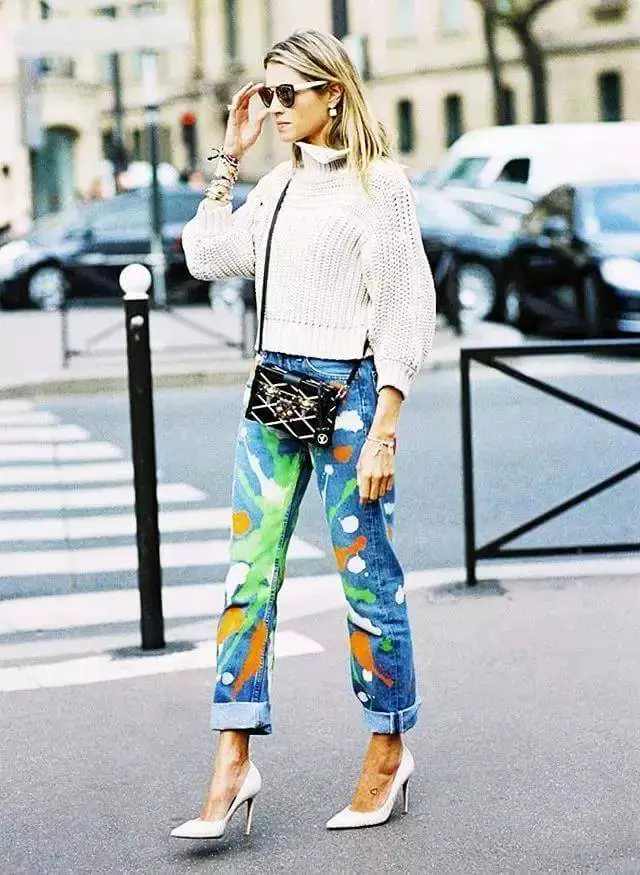 Well, we have shared the top jeans trends. Which one do you want to buy?