Going to a bar is all about having fun with friends or co-workers, maybe flirting with cute guys and definitely making long-lasting memories. Sometimes it's an after-office, a birthday celebration or a casual Friday plan, but dressing up to the occasion can get a bit frustrating when you've run out of ideas on what to wear to a bar.
And truth is, we all want to look cute and sexy when we go out, so it's normal to stress about your bar outfits.
To help you with this, I'll show you cute bar outfits that will perfectly show you how to create great ensembles for your night out. They will leave you inspired with plenty of ideas so next time you plan on going to a bar, the dressing will not be a problem at all and you can entirely focus on having a great night.
The basics of bar outfits for girls
Before going through bar outfit ideas, let's keep in mind some things that will help you pull off the best look.
1. Make sure you know if there's a lot of walking involved.
Are you driving or taking a cab? Or are you walking there or bar hopping? This is important because your shoes should be chosen on how much you're going to walk. Avoid pumps or stilettos if you're going to be walking for a while.
2. What's the weather like?
If it's summer it becomes a bit easier, but during the rest of the seasons, it's important to know if you're going to be queuing for a long time because if so, you need to take into consideration how cold it is in order to choose the right layers.
If you're most probably not going to queue, then wearing many layers will be annoying and expensive if you're planning on paying for leaving your jackets/coats at the bar (there are some bars that charge you per piece).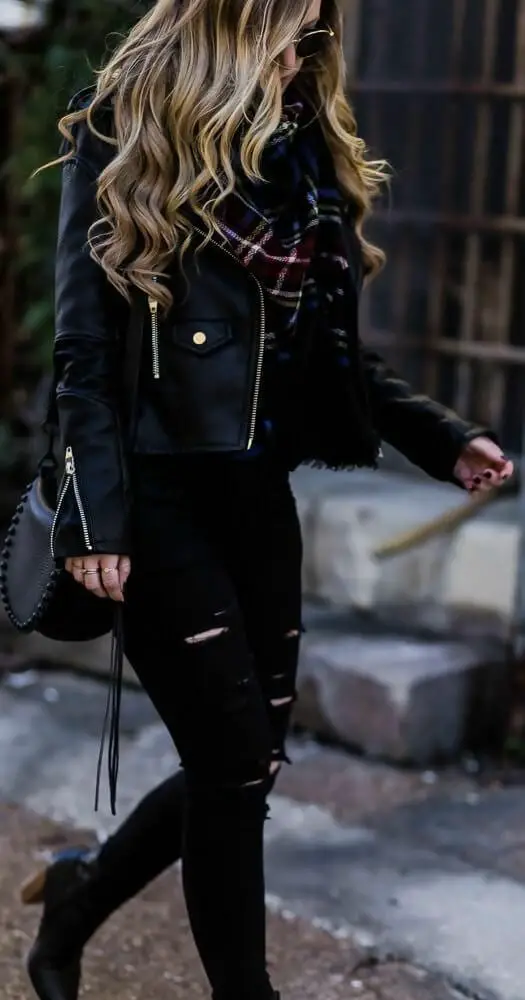 3. Dress code
Make sure you know where you're heading to because there are some fancy bars that will not allow you to go in ripped jeans or sneakers. Though very few, some bars have a strict dress code and will not hesitate in denying your entry if your outfit doesn't follow their rules.
Cute and sexy bar outfits
Now that you know what to keep in mind when going to a bar, let's talk about cute and sexy bar outfits!
1. Leather skirts
Leather skirts are the definition of sexy and chic, making them a perfect option to wear to a bar. They're also very versatile, so choosing the right top and shoes is a no brainer.
You can opt for black and white bar outfits: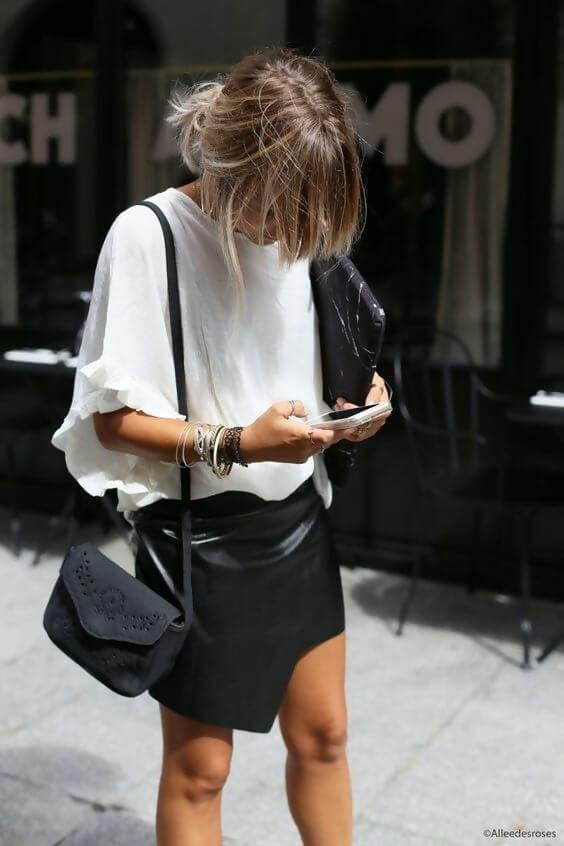 Or an all-black attire for a sexy and mysterious look: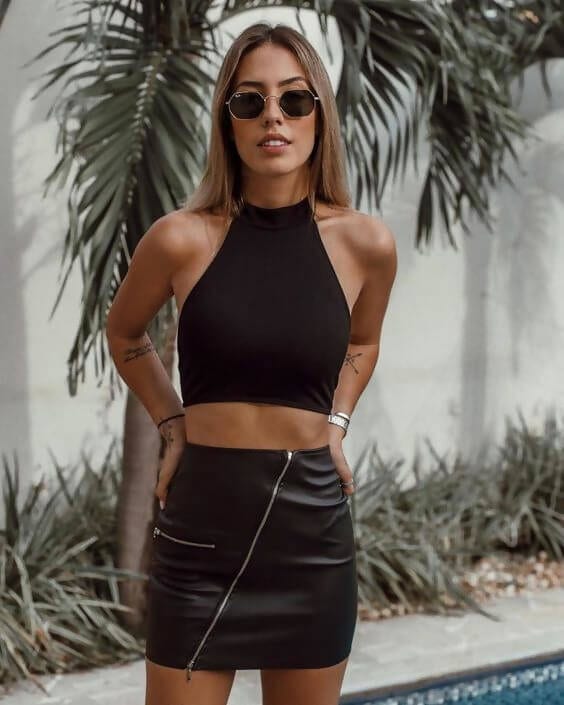 Look at this all-black look as an inspiration for bar outfits during winter: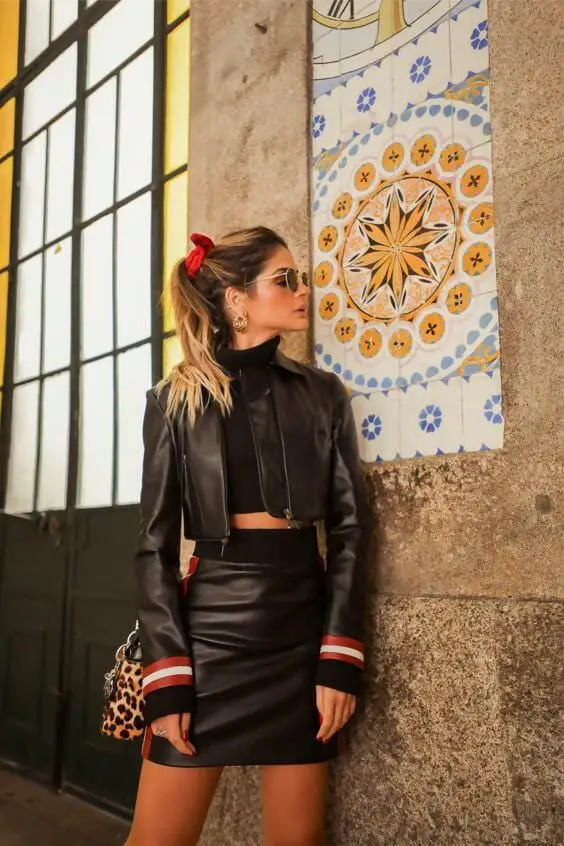 For a super casual look, wear your leather skirt with a t-shirt: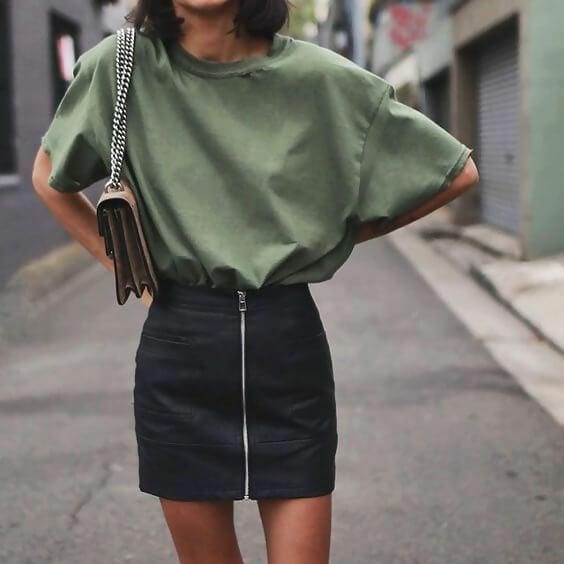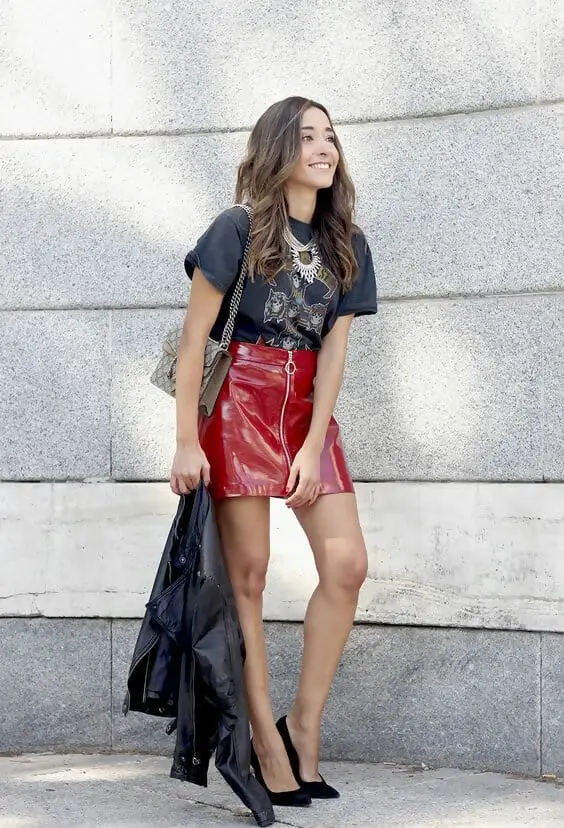 You can also choose to pair your leather skirt outfit with sneakers or slip-on. This is a perfect idea for bar hopping outfits because you'll be super comfortable when walking from bar to bar.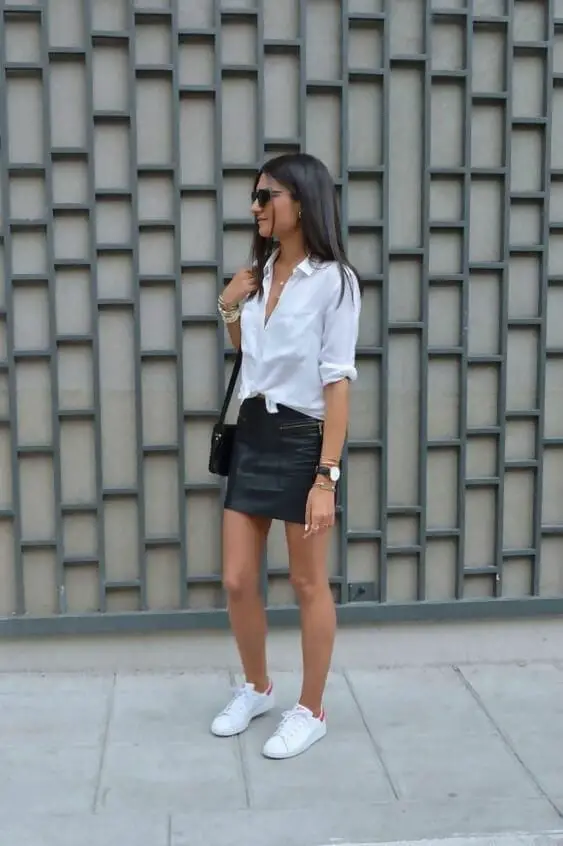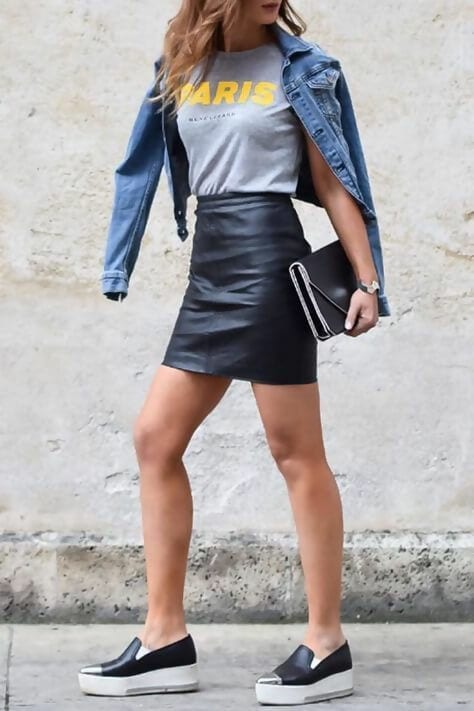 You can also opt for flat ankle boots for a bar outfit during fall and a chunky pullover sweater: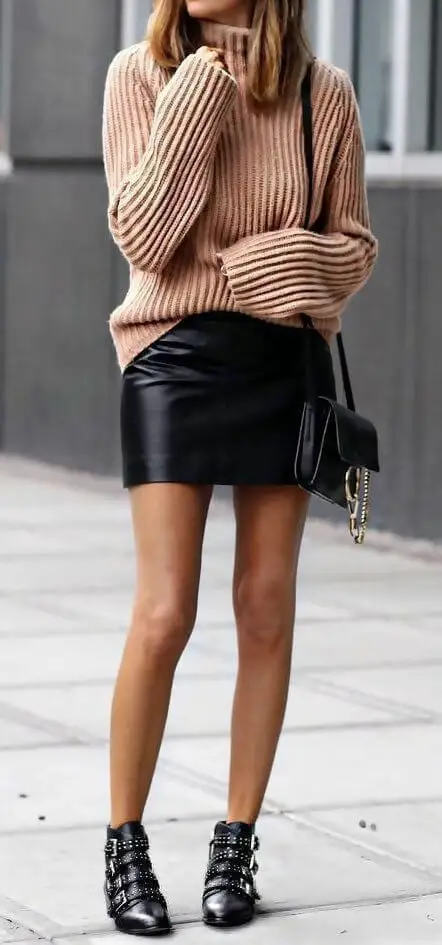 2. Leather Leggings
Leather is the perfect go-to piece for sexy and cute bar outfits. Leather leggings are as versatile as leather skirts, so if you're planning a winter bar outfit, leather leggings are a better idea to keep yourself warmer.
Leather leggings are usually black, so it's easy to style them and create endless combination possibilities.
As I've mentioned, you can never go wrong with black and white outfits: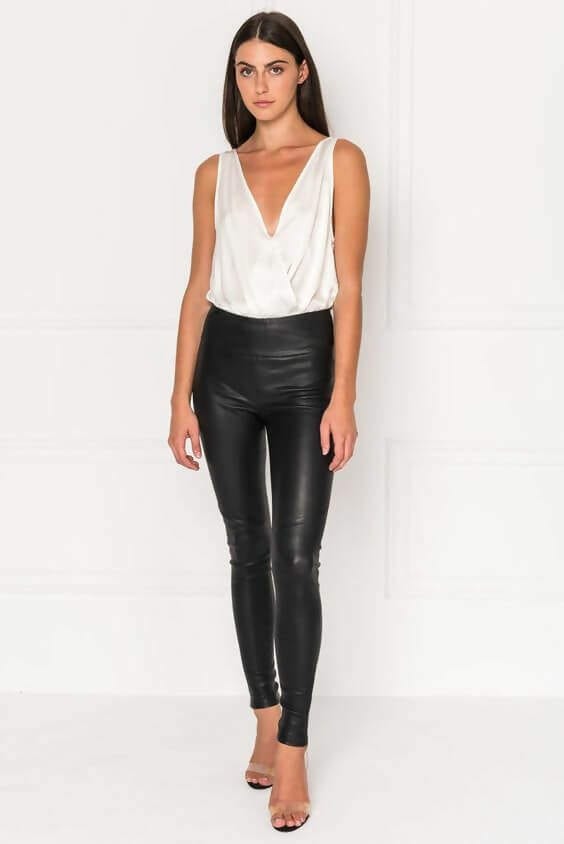 And look how cute this look is when paired with a statement faux fur jacket: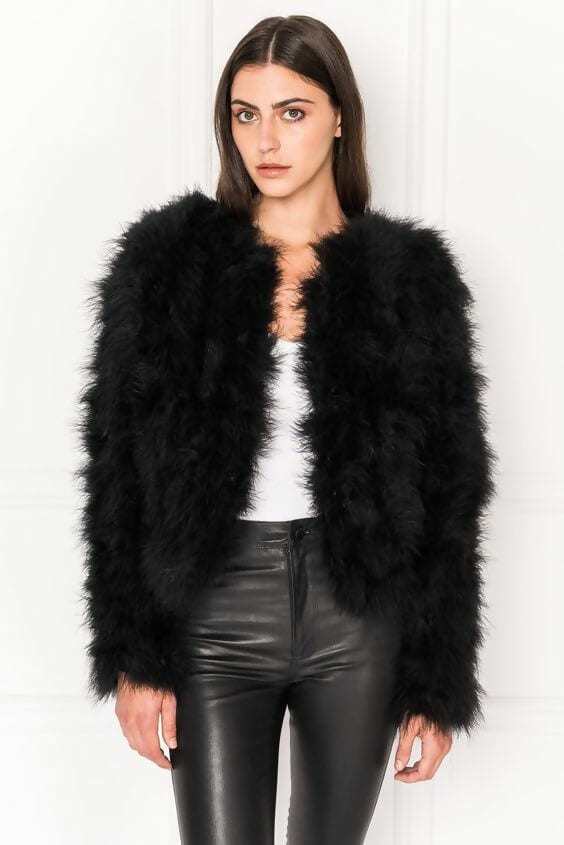 And, of course, a black on black ensemble is perfect for a bar look. You can wear a chic bag like Gigi Hadid's: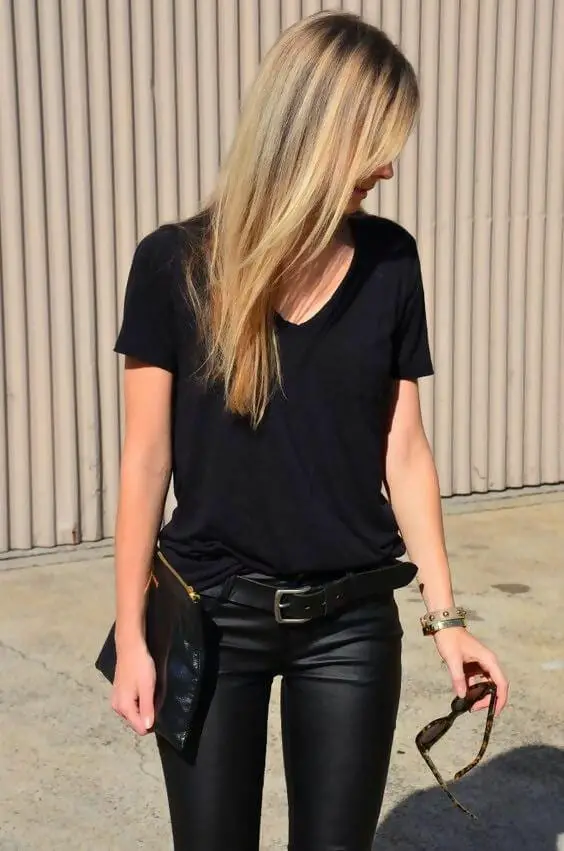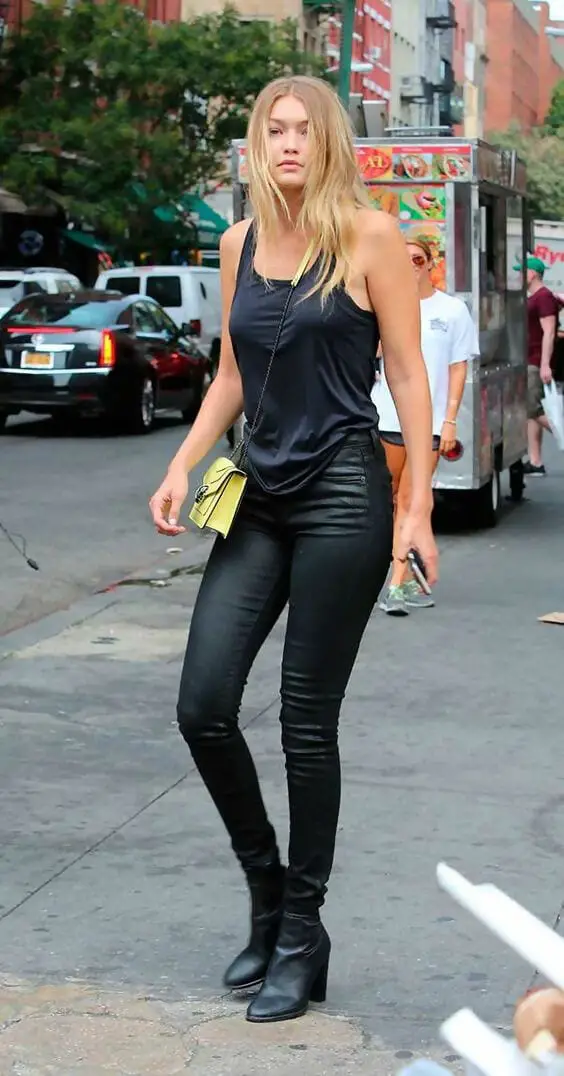 Wearing a t-shirt is always a great idea for a cool and stylish outfit. Just choose your favorite one and tuck it inside your leather leggings: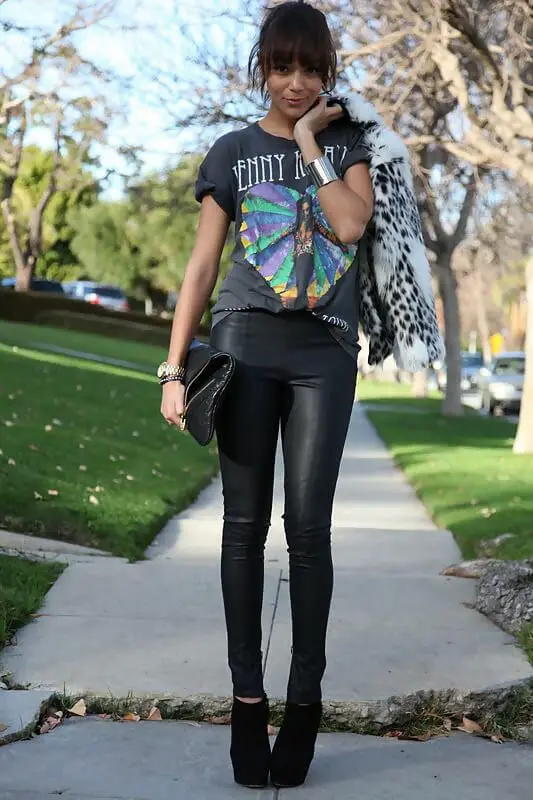 To make it even more casual, pair a cropped t-shirt with a denim jacket and a cool pair of oxford shoes. I love how edgy this ensemble looks:
And, once again, Gigi Hadid showing us how it's done: a casual look perfect for a bar with a pair of platform sneakers:
For a head-turner and sexy bar winter outfit, nothing can beat a red and black ensemble. To polish your look, opt for high heel boots: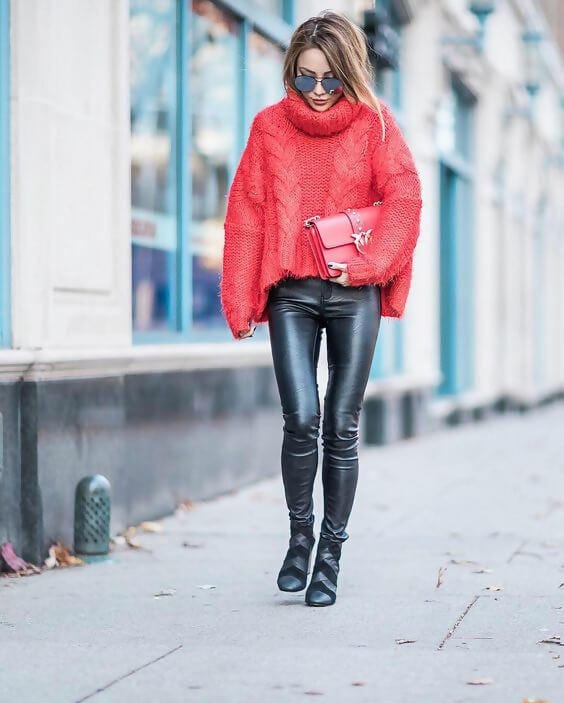 If you're looking for bar outfits to wear in summer, try a sexy top paired with your leather leggings: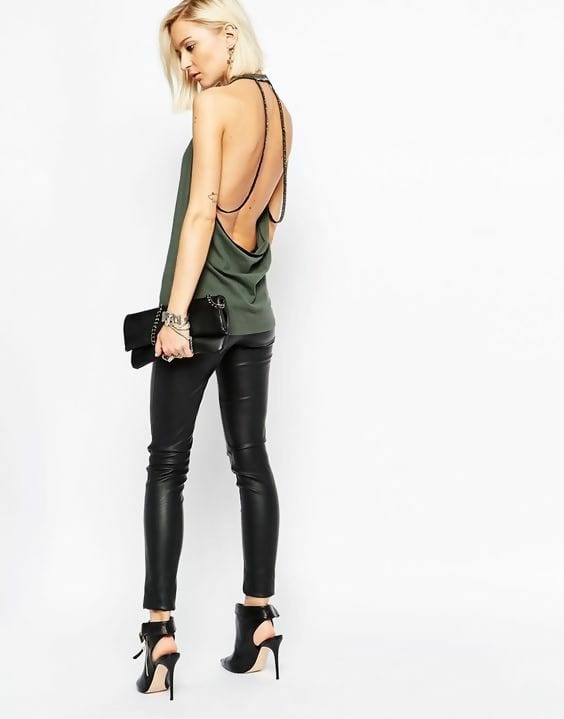 A spaghetti strap top with lace detail is the definition of sexy and is a perfect option for summer bar outfits.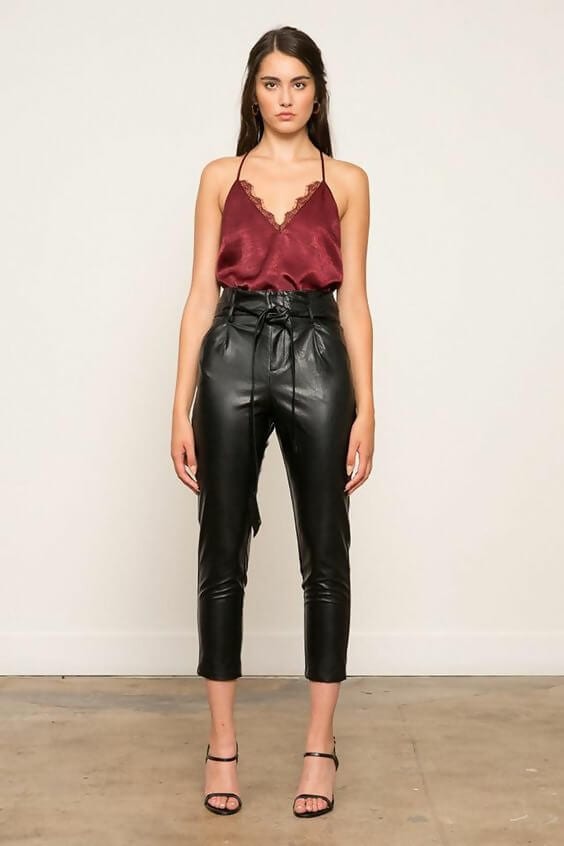 3. Denim
What I love about denim is that you can wear it for absolutely any occasion. You can dress it down or down with the right pieces, making it perfect for any type of plan.
Jeans
If it's a casual plan with friends, opting for a pair of jeans is the easiest way to pull off a casual bar outfit. But to bump your regular jean outfit, take a look at these cute ideas for a bar.
For a cool and smart look, a blazer will always be the perfect item to wear. Choose a cool pair of shoes and a t-shirt for an edgier look: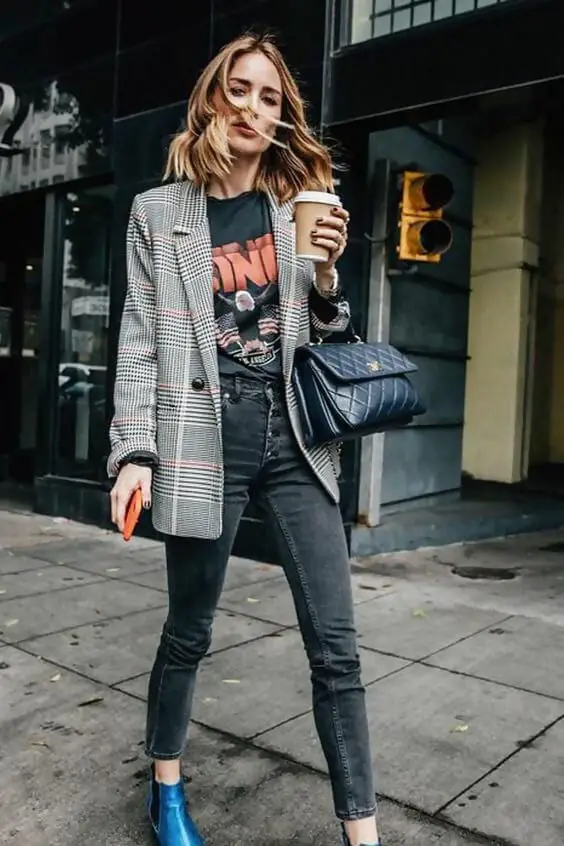 You can also opt for an eye-catching top such as this printed silk blouse: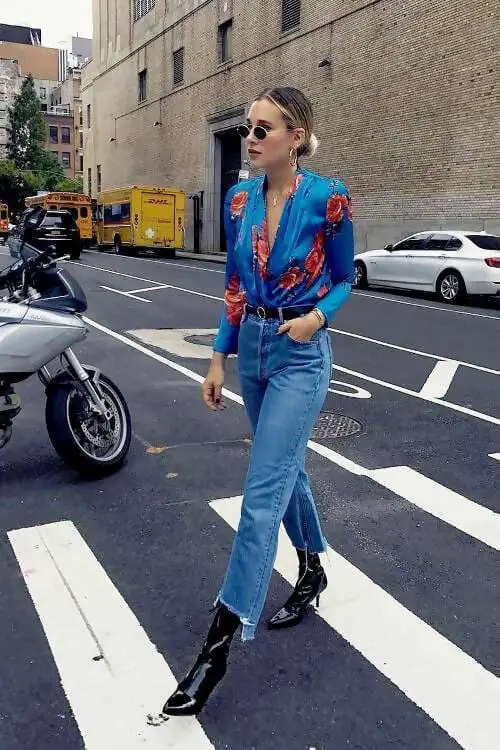 Or a solid and chic blouse:
A black top can never go wrong, especially as a bar outfit piece: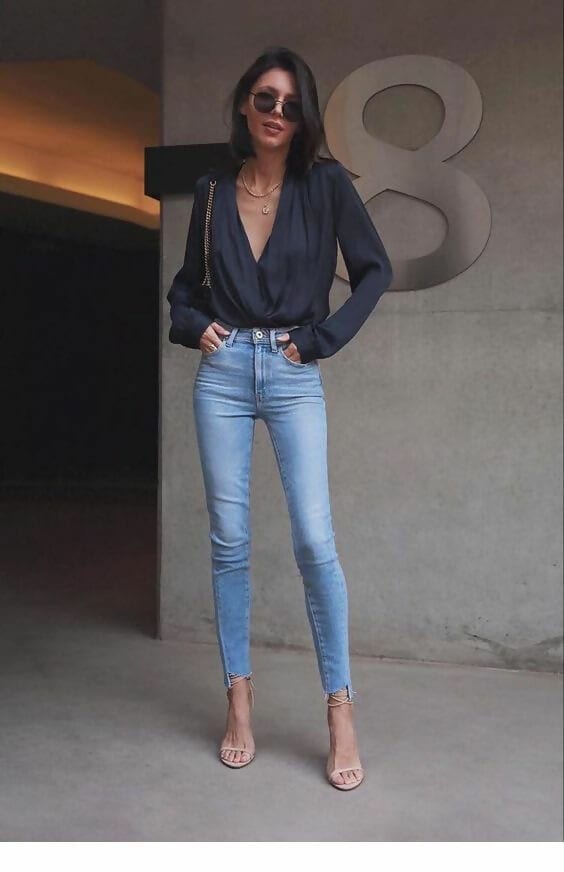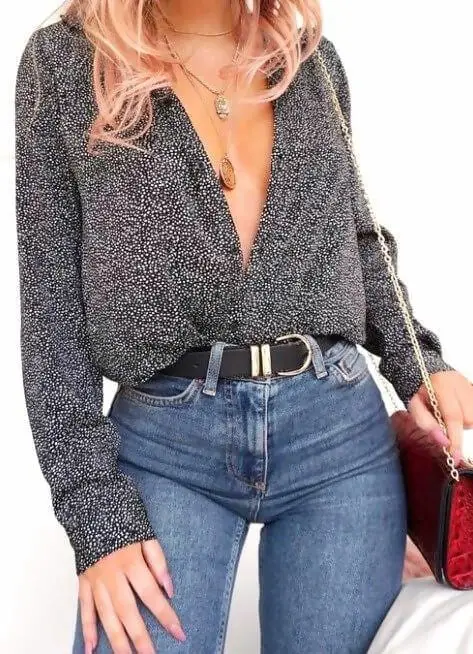 Spaghetti straps are a perfect complement for jeans: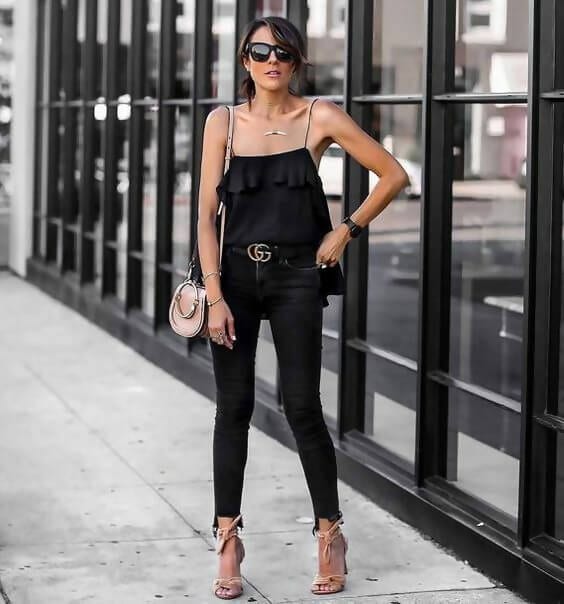 For super casual bar outfits, wear sneakers and jeans but polish your look by doing showing off a chic hair-do: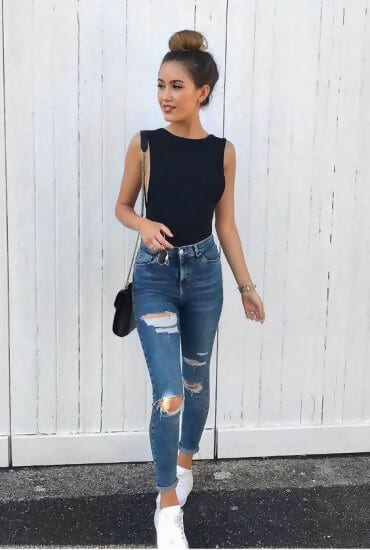 Denim skirts
For a fall, spring or summer bar outfit, a denim skirt is a cute and sexy bottom you can wear. You can pair yours with any type of top, but the cutest and sexiest options are these:
Spaghetti strap top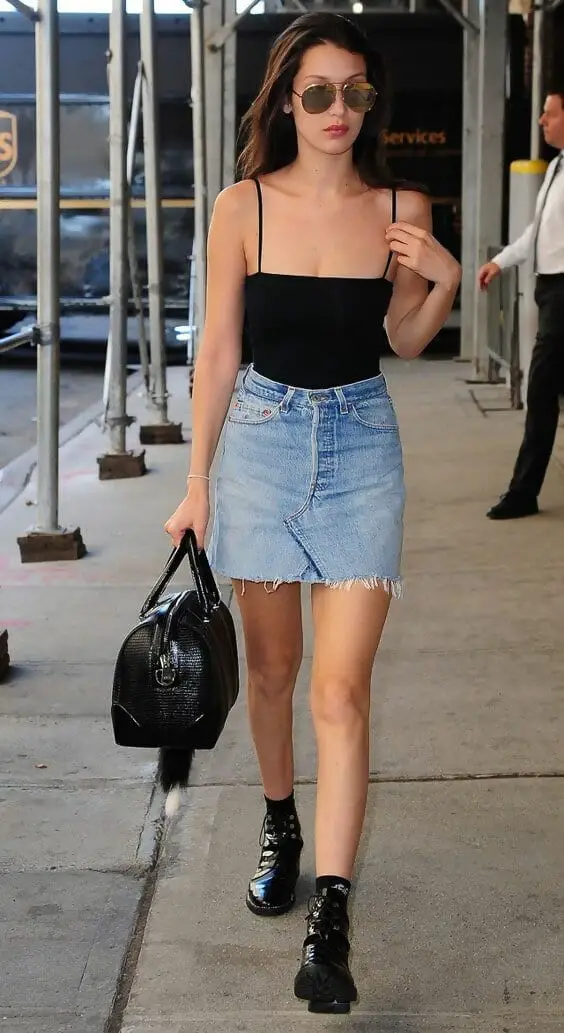 Just any type of blacktop! Black is the perfect color to wear to a bar so it doesn't really matter what type of top you wear, as long as it's black.
You can perfectly choose to wear a plain tight black t-shirt: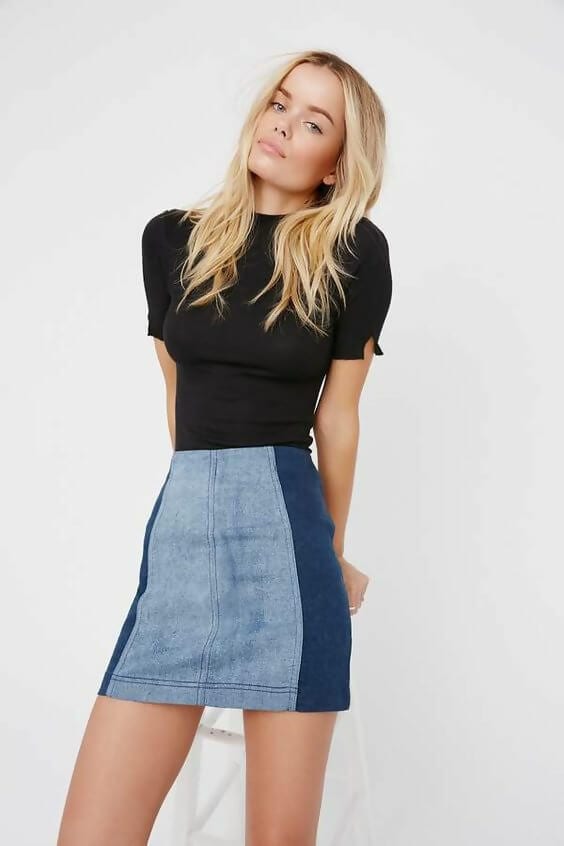 For a classy and chic bar outfit, opt for a white button-down tucked inside your skirt and finish your look with a cute belt: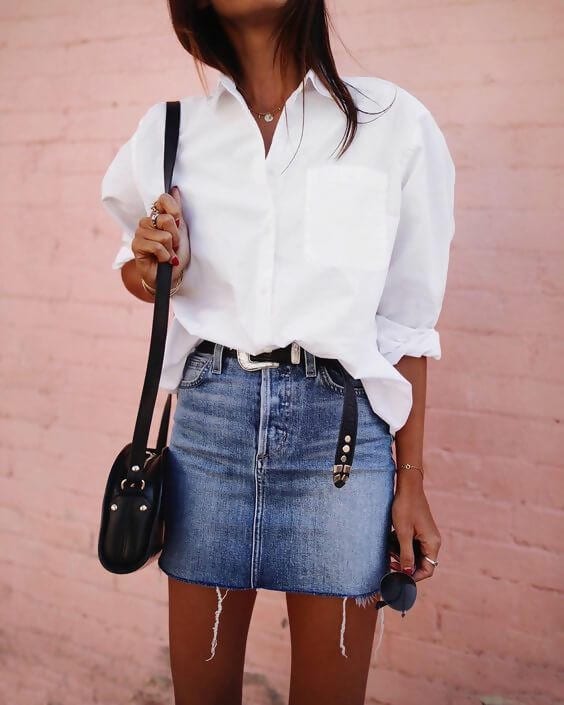 For a sexy look, opt for an off-shoulder crop top: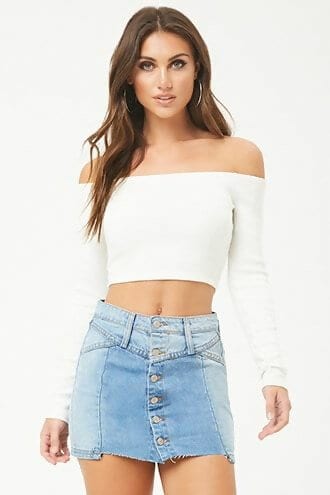 If you want to wear a denim skirt during a cold night, these are cute and sexy outfit ideas you can recreate: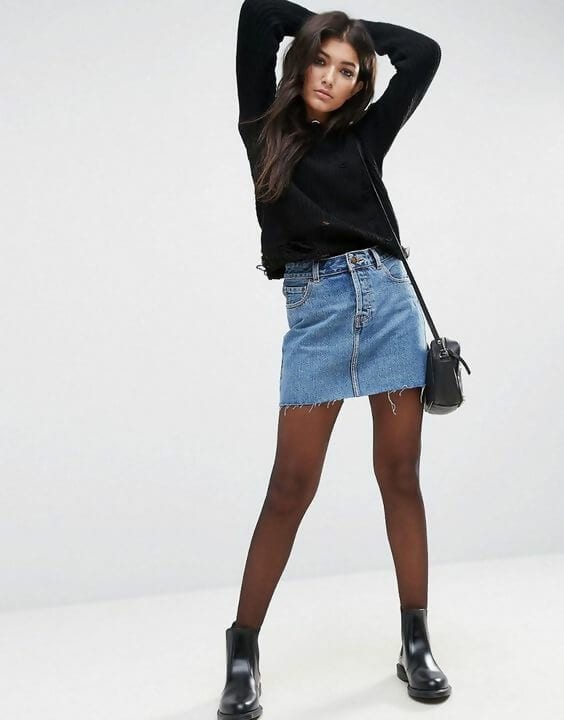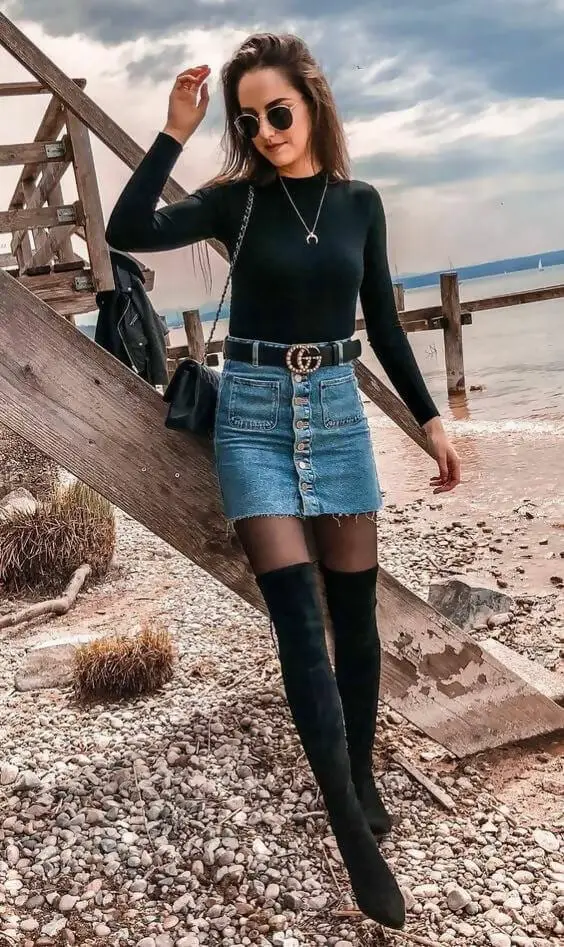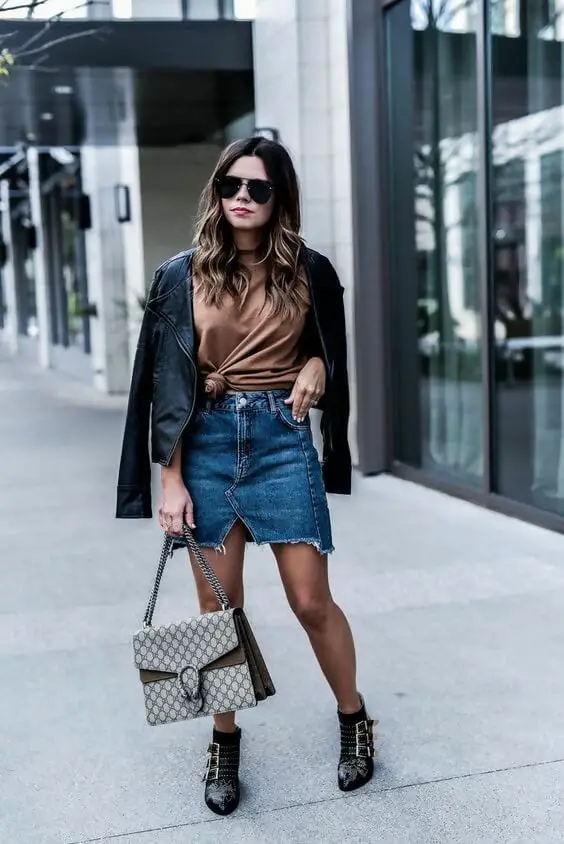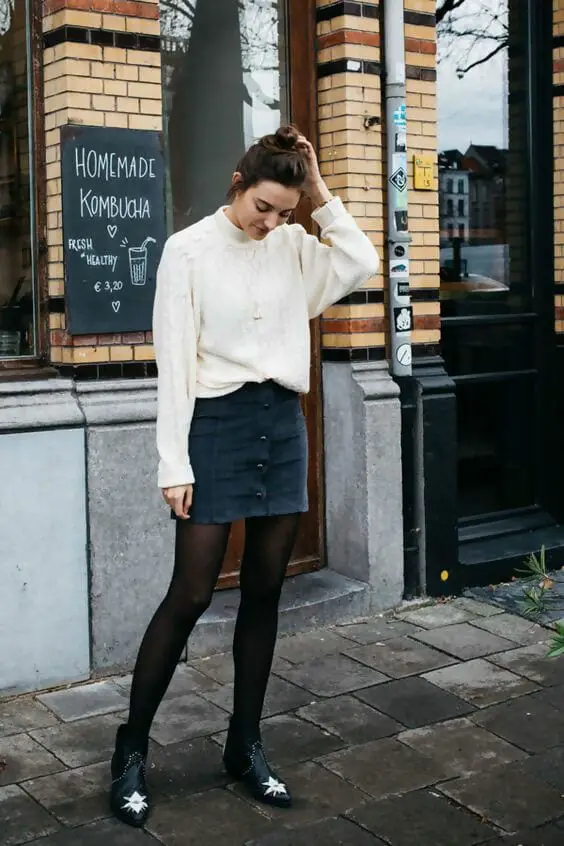 Denim jacket
A denim jacket is a perfect item to wear if you want to pull off a cute and casual bar outfit. You can dress down a polished look by simply wearing a denim jacket or finish your casual look with this cute and classic item.
Here are some examples of how you can make your denim jacket work with a bar outfit: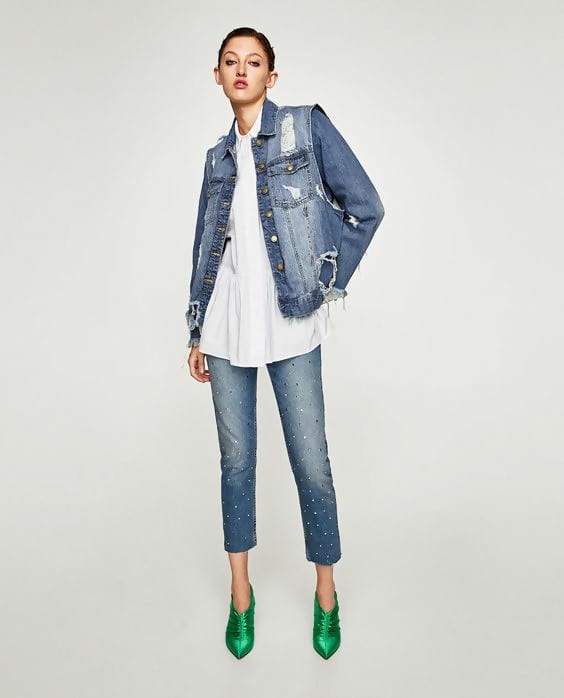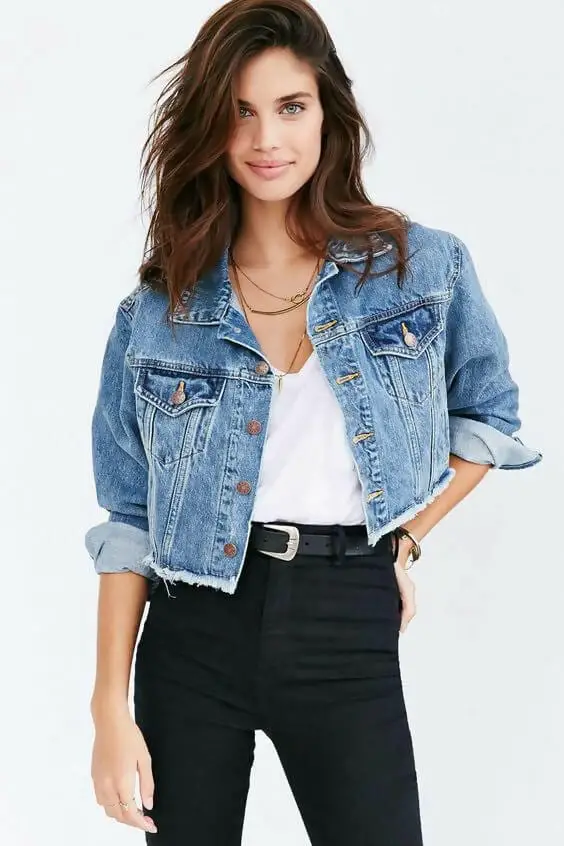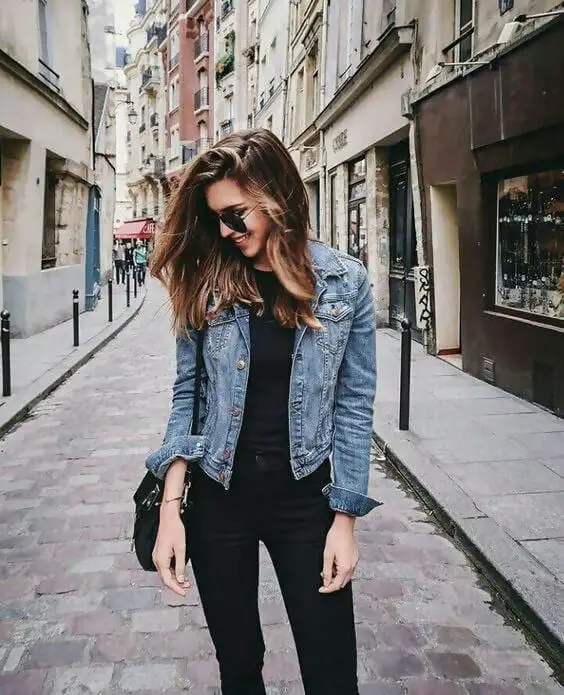 4. Dresses
Dresses are perfect for bar outfits because they can be flirty, comfortable, chic and fun. So don't hesitate in wearing a dress for your bar night.
A satin dress is a cute option for polished and sexy bar outfits. All you have to do is choose if you want to look elegant or casual: for the first one a pair of high heels are perfect and for the second one a pair of boots or sneakers are the cutest option.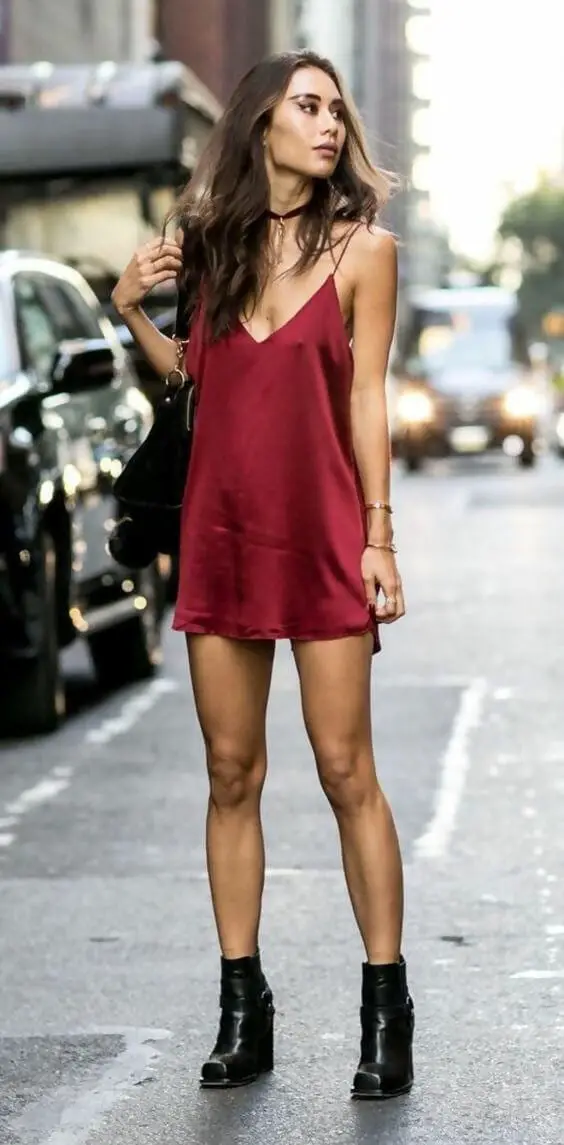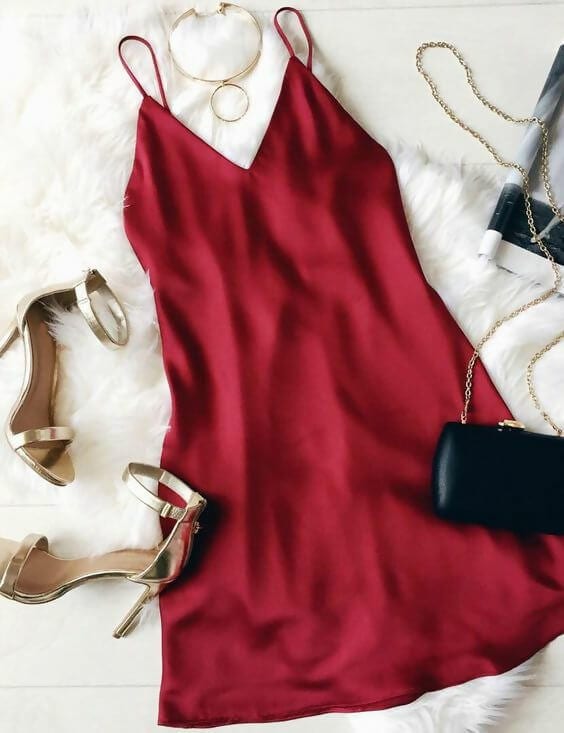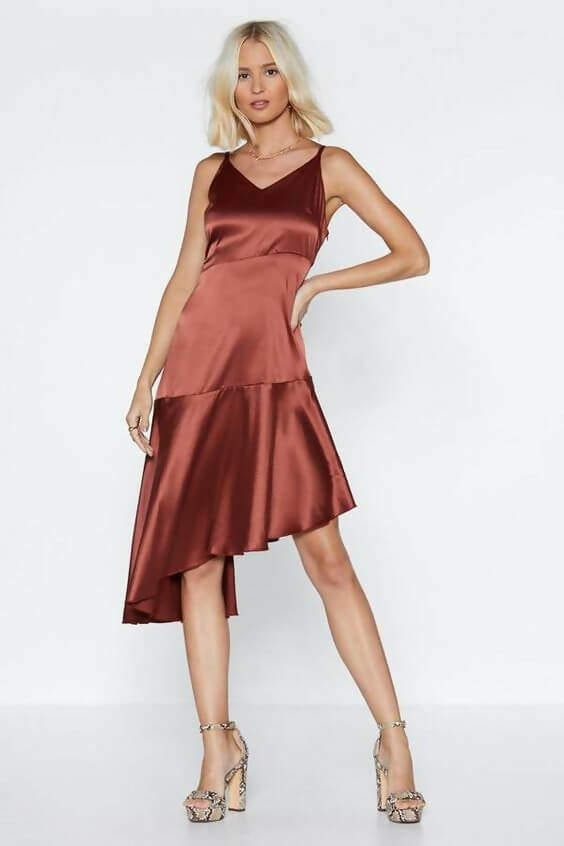 Velvet short dresses are another option you can opt for: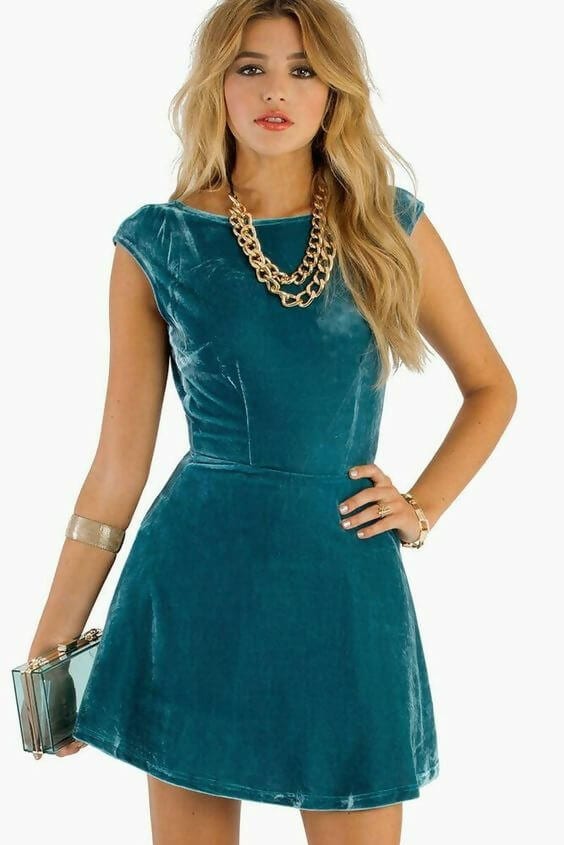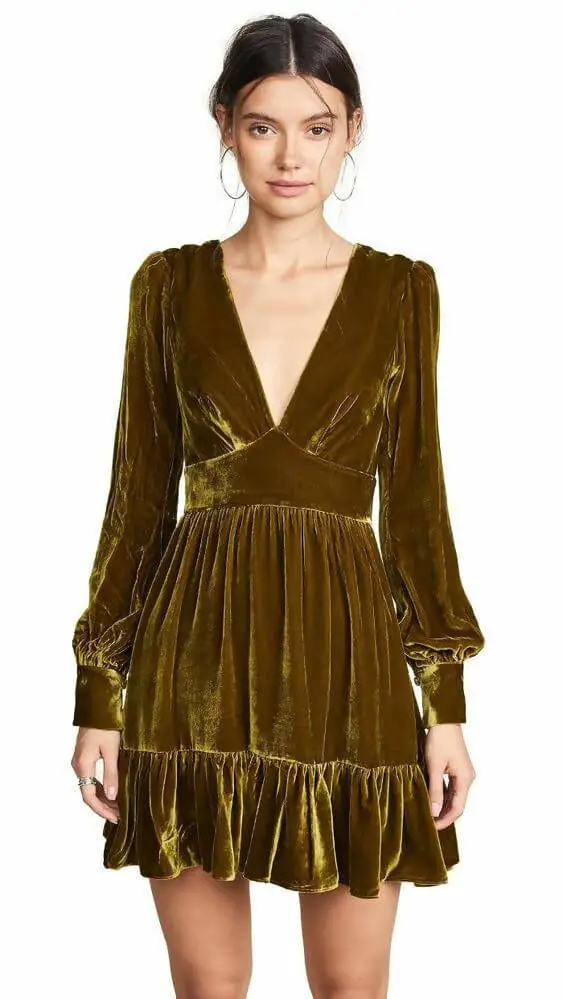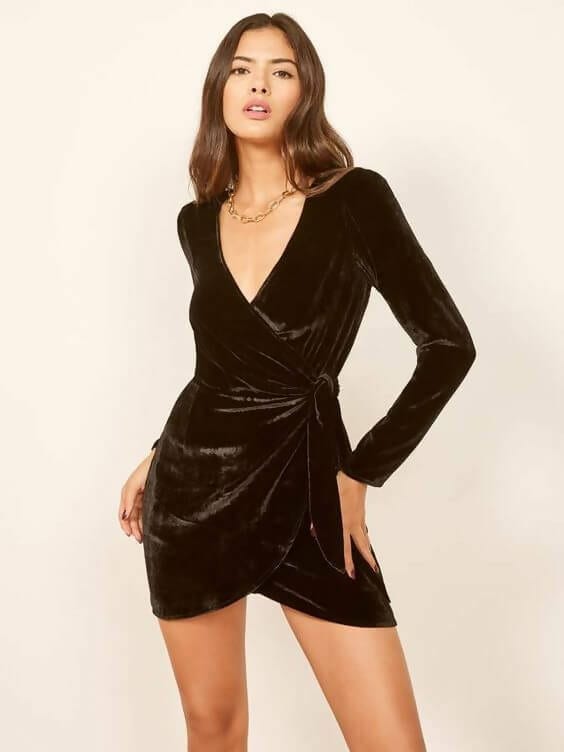 A little black dress is absolutely perfect for a cute bar outfit: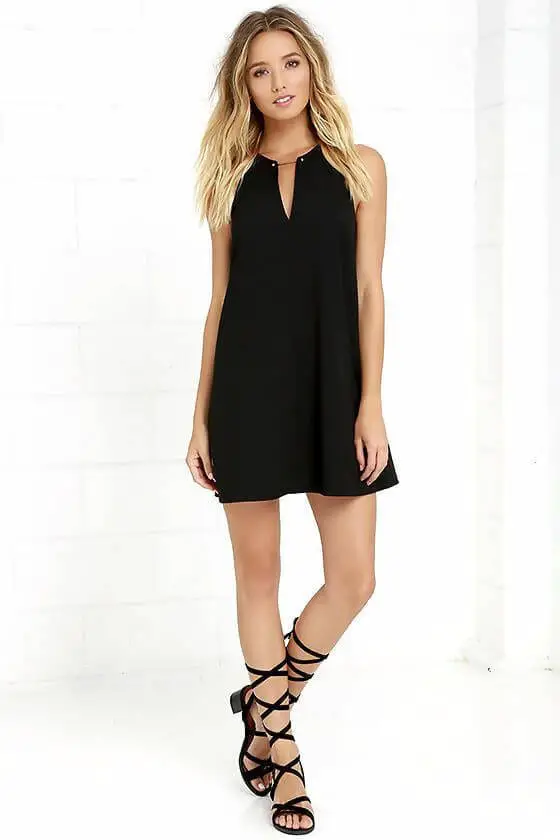 Sequin dresses are an absolute YES: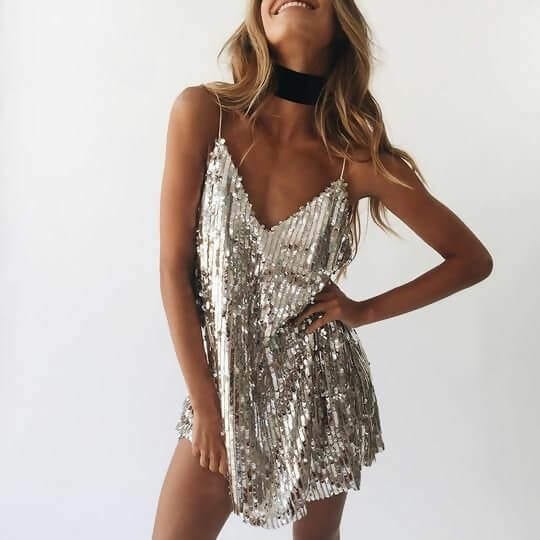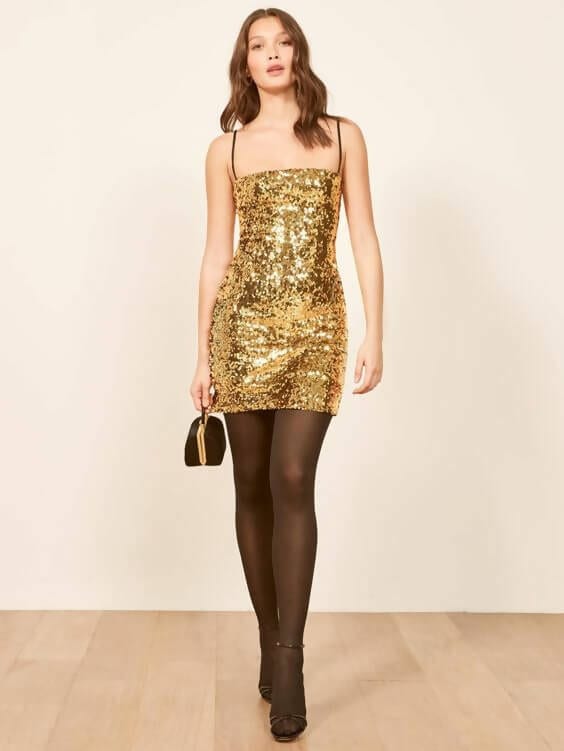 For a casual bar outfit, choose cotton or poly-cotton dresses that are flowy and pair them with flat platforms, sandals, sneakers or boots: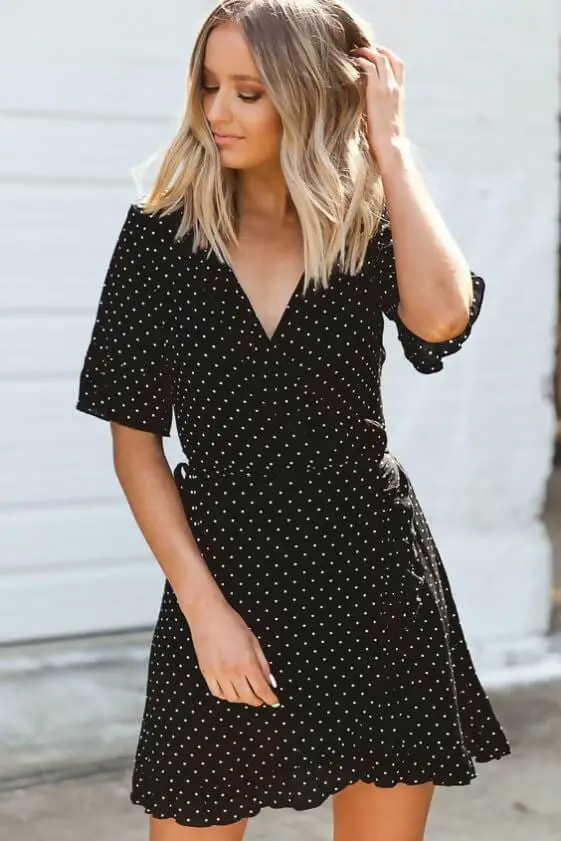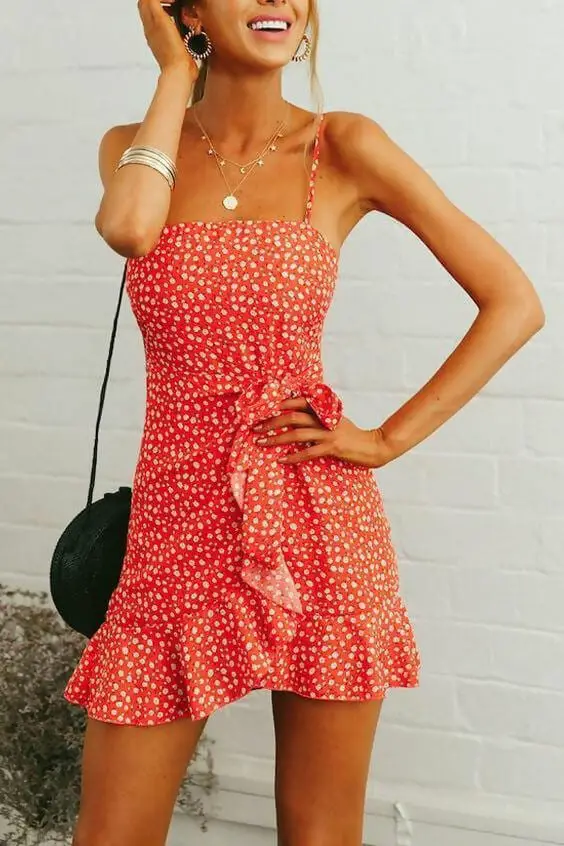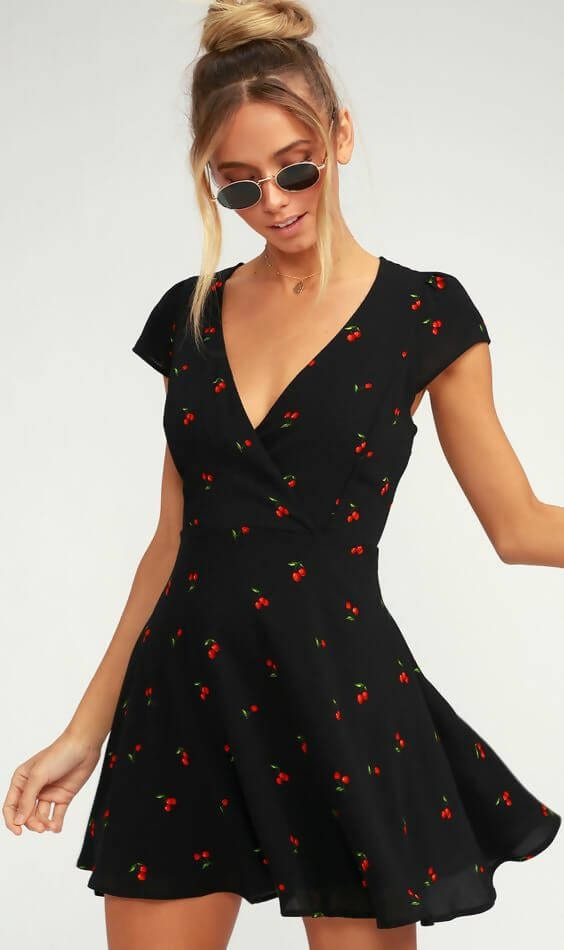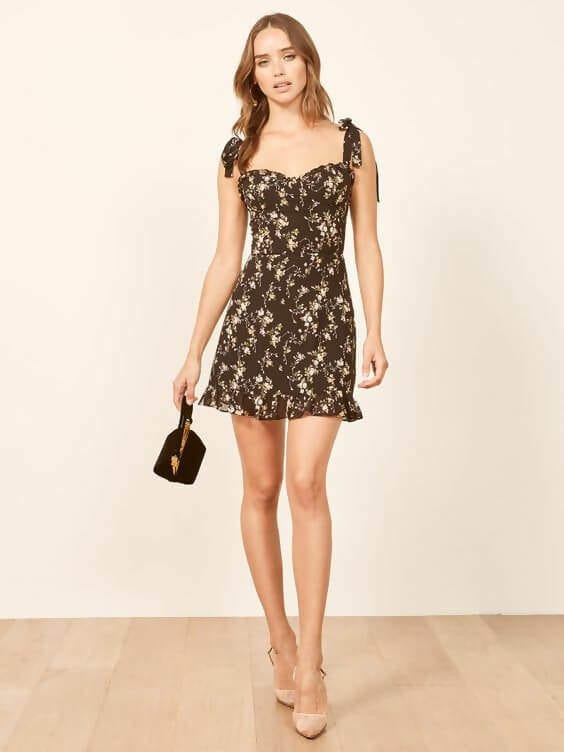 Wrap up:
These ideas on what to wear to a bar can boost your creativity into either recreating one of them or coming up with new ideas that fit perfectly into your own style.
Remember, going to a bar is all about having fun so always opt for an outfit in which you know you'll be able to dance, walk and have a great time with friends.