Every girl comes with a different look and style—same is the case with her body shape type. Wearing figure flattering clothes is not enough to get a perfect look; identifying what body shape am i is equally important. There are many who do not bother to know their body type—because to them, it does not make any difference. Believe me, it does!
7 Most Common Body Shapes
Everybody shape has a few key areas that must be accentuated (or concealed) by putting on a suitable silhouette. I am about to break down a list where I will clarify all such points so that you can incorporate style in the most suitable way.
Pear Body Shape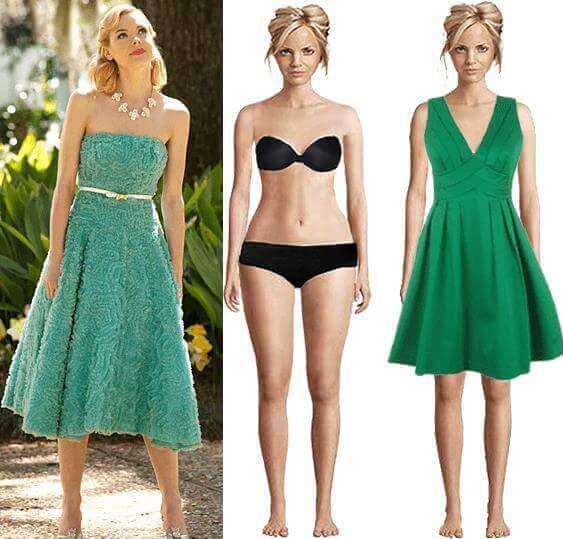 This particular body shape is all about being bottom heavy. By this, we mean a body with wider hips and thighs, while the shoulders and waistline are comparatively narrow.
To create the illusion of a balanced and elongated body, you are supposed to wear something that would accentuate your slim areas (waistline and bosom) and balance the heavy-looking parts. For doing that, I have a few suggestions for pear body shape;
Make your bosom look wider by wearing dresses with pleats or ruching details on them—add push-up bra as well.
If you have sloping shoulders, opt for thick shoulder straps.
Decorative necklines too can help in diverting focus from a heavy bottom to a fuller-looking top.
Wear outfits that fall around your butts with a soft flare, just like A-line dresses—it will balance out the broadness of hips.
The most suitable outfit suggestions are—skirt dress, wraps, empire dresses, structured jackets, and boot cut pants.
What not to wear—clingy fabrics, pleated waistline, tight skirts, cigarette pants, and balloon dresses.
See 10 Ways to Dress a Pear Body Shape
Apple Shaped Body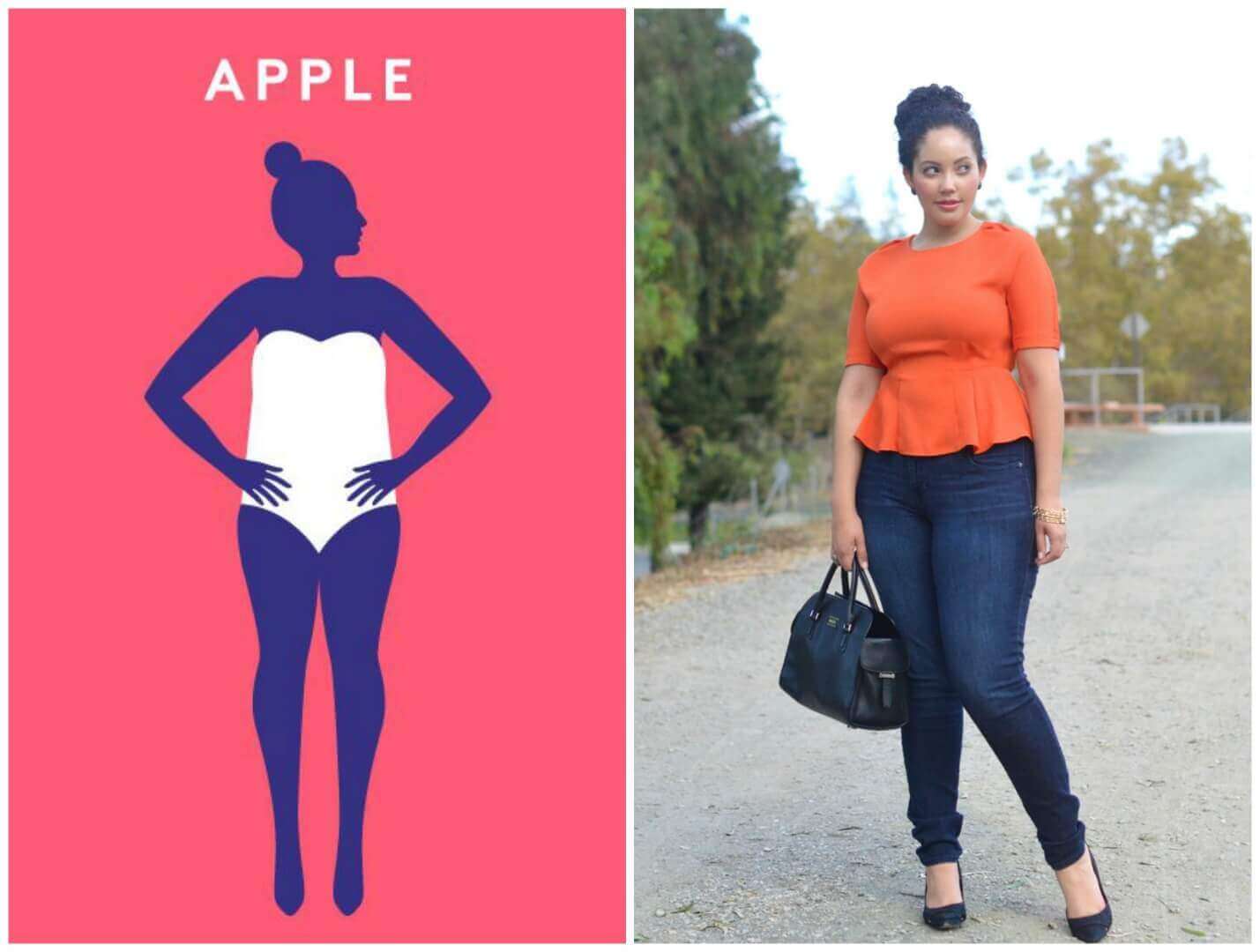 If your hip section is narrower than your bust area, you have apple body shape. Round shoulders, slim legs and arms, smaller hips and undefined waistline are some other signs of this body type.
As you carry more weight on your midsection and bust, the first step is to give your top area a balanced and soften look. Follow the below-given suggestions;
Prefer V and halter necklines. V necklines give the illusion of smaller busts.
Straight, clean, uncluttered and A-line silhouettes are best for you.
The best clothing materials for you are—tweed, raw silk, linen, thick cotton, and gabardine.
Darker colors are always there to add a slimming effect.
You can wear anything that adds definition to your thighs and hips. Jackets, vests, peplum dress, high-waisted skirts, shift dress, and low-waisted straight-leg pants should be your top choices.
Do not wear designs that tend to highlight your top area. Even the lapels and collars should be narrowly stitched.
Puffy sleeves, wide collars, shoulder pads, and epaulets are a big NO for you.
See Top 10 Rules for Dressing up an Apple Shaped Body like a Fashion Faithful
Hourglass Shaped Body Type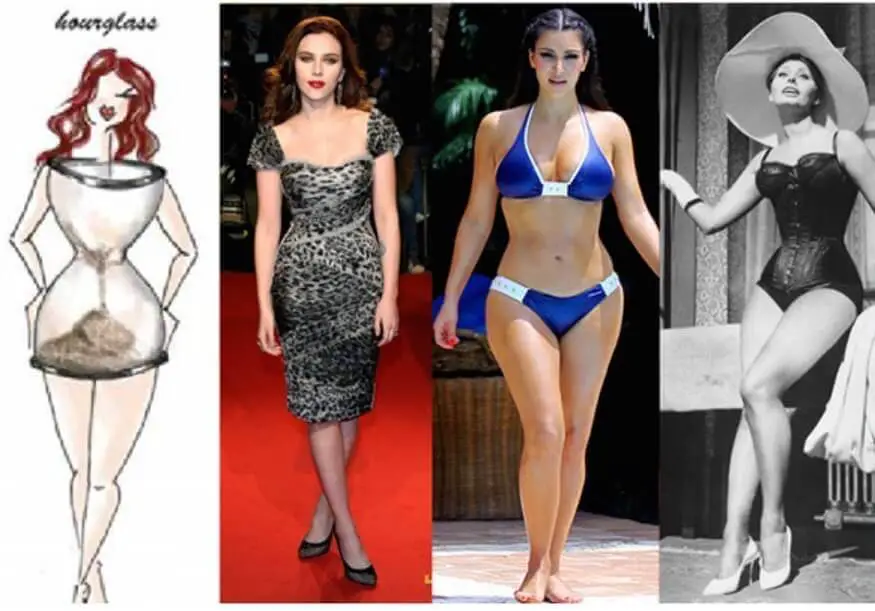 Looking in the mirror, if you find your body to have a well-defined and curvy waist with even measurements of hips and busts; you have got hourglass body type. Read on to find the best recommendations for dressing up like a pro;
Hourglass body type is curvier than others; dress up to highlight those curves, especially your waistline—so avoid baggy outfits.
Body-hugging and A-line silhouettes are best suited for you.
Layer up your dress with stuff like—bomber jackets, well-fitted blazers, and cropped silhouettes.
Necklines for you: a sweetheart neckline, boat neck, round neck, V-neck or even off the shoulder style would suit you.
Even if you are wearing a flowy or loosely fit outfit, make sure you are belting up your waistline.
Athletic Body Type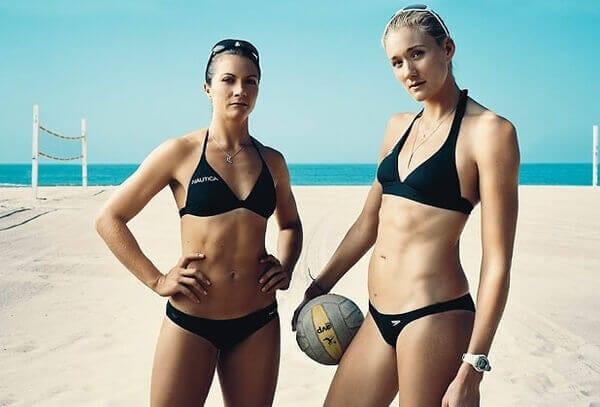 Girls with athletic body type are not curvy; rather they have a straight or boxy waistline with the same measurements of hip and chest. Check out the styling tips;
In this body type, you are supposed to create volume on one half of the body (top or bottom).
When you are wearing an over-sized top, pair it with a skinny bottom; when it is about a body-hugging shirt, consider wearing oversized pants.
Just stay simple and look for straight and soft lines.
A-line dresses, princess cut, and empire dresses help in giving a flattering look.
Too much pleating, ruching, and volume would not help.
Learn more about Rectangle Body Shape here.
Round Body Shape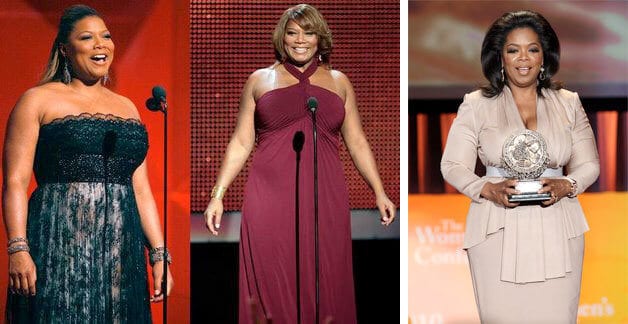 Round bodied girls have fuller midsection (waist and stomach) and larger busts. Contrary to that, buttocks are flatter with slender legs. Ladies with this body shape are more likely to gain weight around their midsection. Girls dressing up for this body type must focus on the best part—their well-shaped legs.
Wear outfits that help to cover the shapeless waistline and round stomach. The best choices for you are;
Dresses with vertical stripes
Belted dresses and flared skirts
Tunic Tops
Empire-waisted dresses
Pants with pockets close to buttocks
Wear dresses that hit your knees (to show off your proportioned legs)
High heels to get an elongated and balanced illusion.
The worst outfits for you can be
Loosely fit tops, especially the ones with wide stripes
Baggy jackets, high necks, and pleated skirts
Inverted Triangle Body Type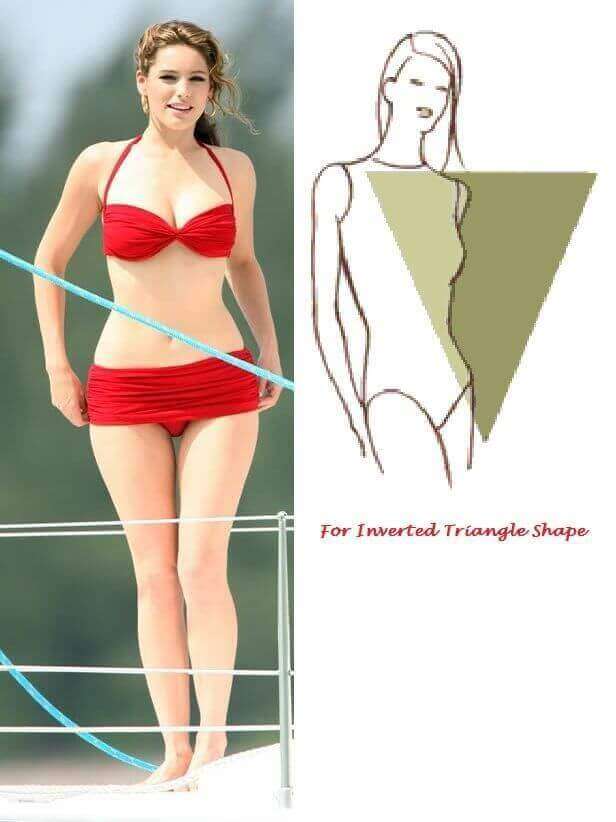 Just like Naomi Campbell, if you have broader shoulders and narrower hips, you have got this body type. Now focus should be on creating a balance between shoulders and hips. Read on some styling recommendations;
Try necklines with ruffled detailing to hide that width of shoulders.
Prefer shirts with slanting stripes and checks.
Satin dresses, A-line silhouettes, skirts with front pockets
high waist pants and V-necklines should be tried.
Avoid noddle and spaghetti straps
Baggy and oversized dresses are not for you.
Lollipop Body Shape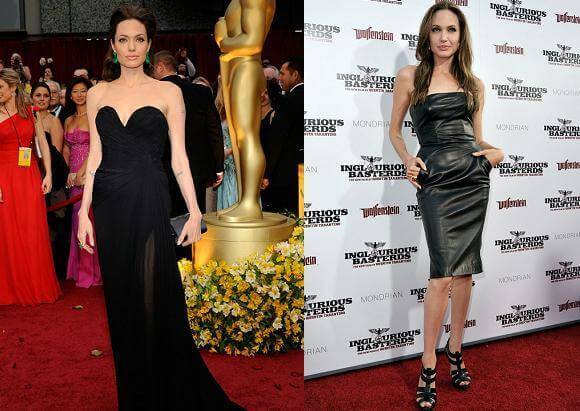 A body type owned by none other than Angelina Jolie; this style consists of round bosoms, broad shoulders, and comparatively slimmer hips and thigh area. Such women have longer legs. So, the focus should be the curvy waistline. Read on to know the styling tips;
Wear outfits that help in broadening your hipline. These may include; flowy dresses, peplum tops, belted coats and pencil skirts.
Boat necks, V-necks, turtlenecks and off the shoulder style would suit you.
What you should avoid wearing includes—long skirts, high-waisted pants, empire dresses, bell bottoms, and turtlenecks.