Nothing is more fun and relaxing than hanging out with your friends—and a girl's night out is the best time to take a sartorial risk. Whether you're grabbing drinks or having dinner at a restaurant, we rounded up the 9 night out outfits that will turn up the heat.
Chic Top with Jeans and Heels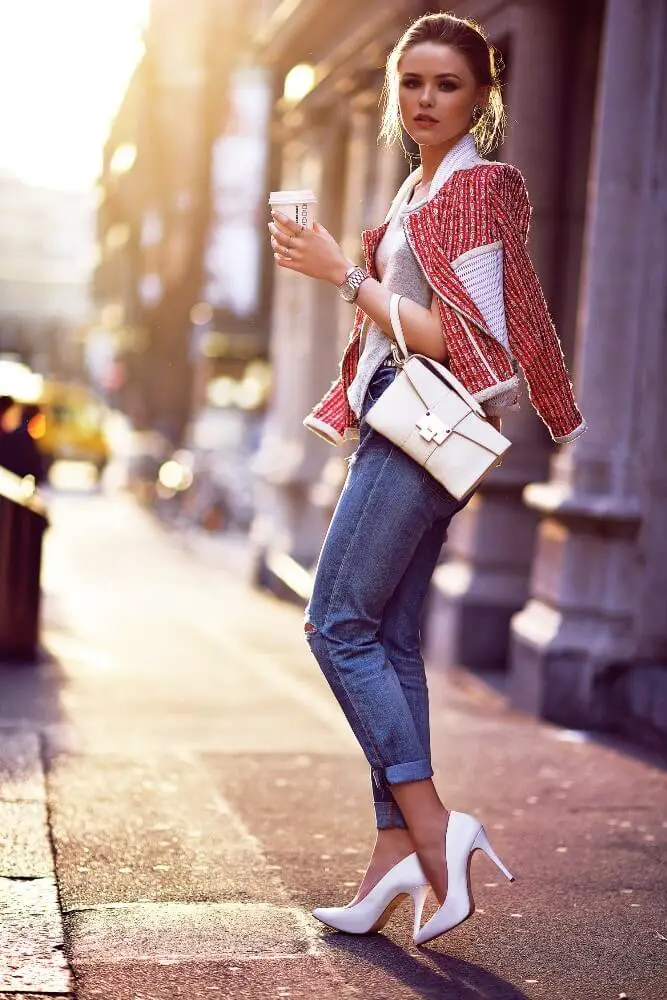 If you're a tee-and-jeans type of girl, it's time to revamp your night out outfits. Denim jeans are great for an effortlessly cool vibe for your girls' night out, but dress them up with chic tops. Think of an off shoulder blouse, lace top, chiffon blouse, printed top, or even topping your casual tee with a chic blazer to add some flair to your looks. High heels can dress up any look, but go for ones you can walk in to make your night out stylish yet comfortable.
Basic Top with Leather Trousers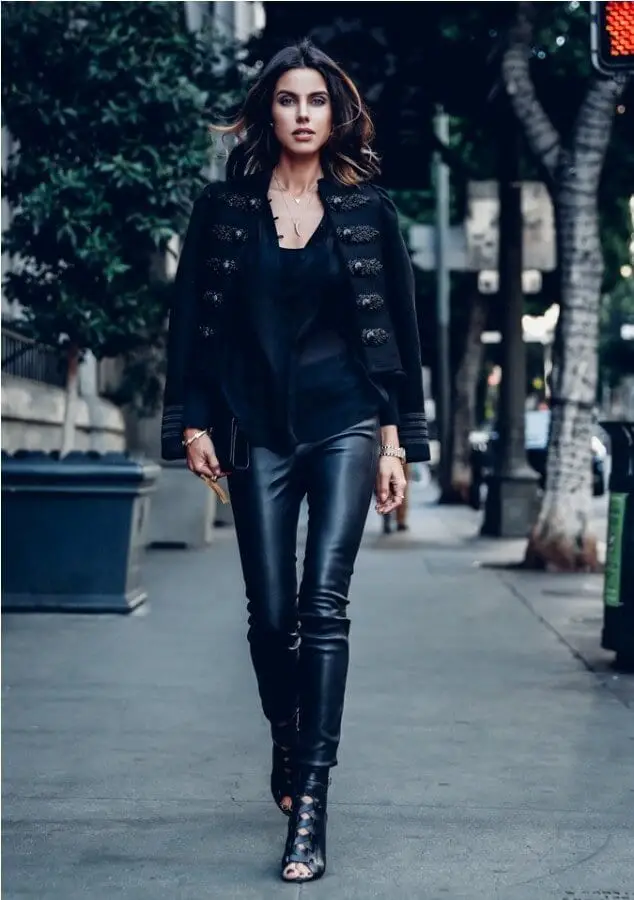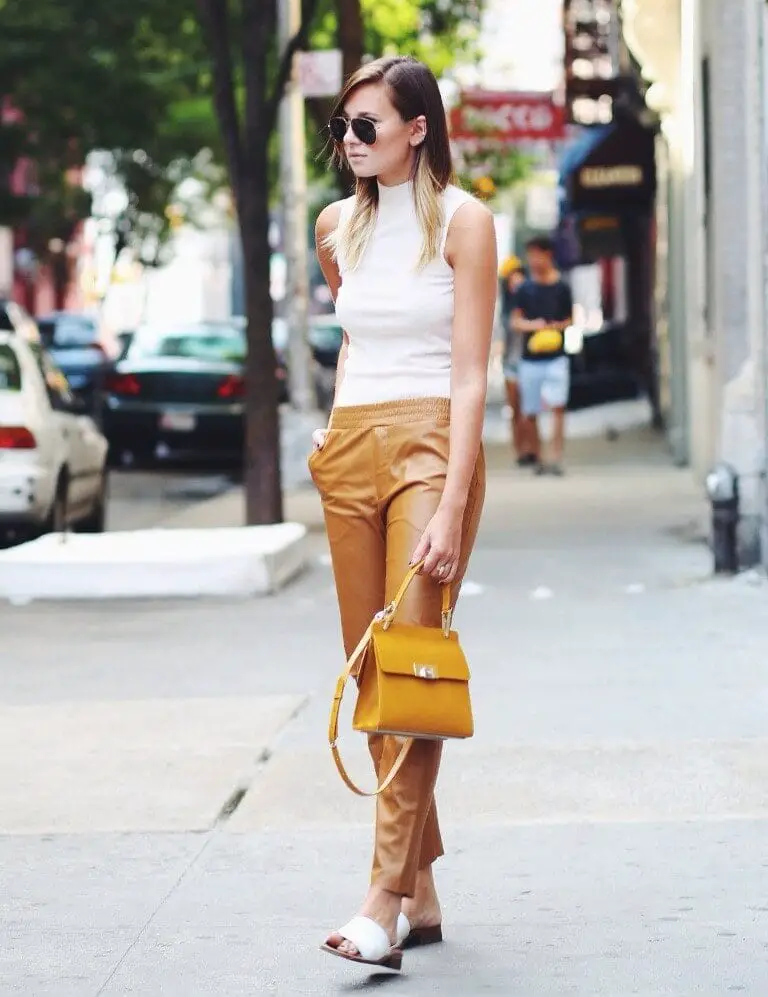 Any basic top can be dressed up in leather trousers, making it edgy and a bit unexpected. When styling your leather trousers, think of a top in a contrasting fabric instead of a matching leather jacket. A black-on-black outfit never goes out of style, but add interest on contrasting textures, edgy details, and structural silhouettes. For instance, you may wear form-fitting leather trousers, but team it with a breezy blouse and a structured jacket to look more cohesive.
It doesn't have to be black leather, so brighten up your night out outfits with colored leather trousers. For a trendy yet effortless style, you may go for colored leather trousers that will look great with a neutral colored top—but finish off the look with a structured bag and comfy slip-on sandals. This will give you a casual feel yet an edgy night out a statement.
Chic Jumpsuit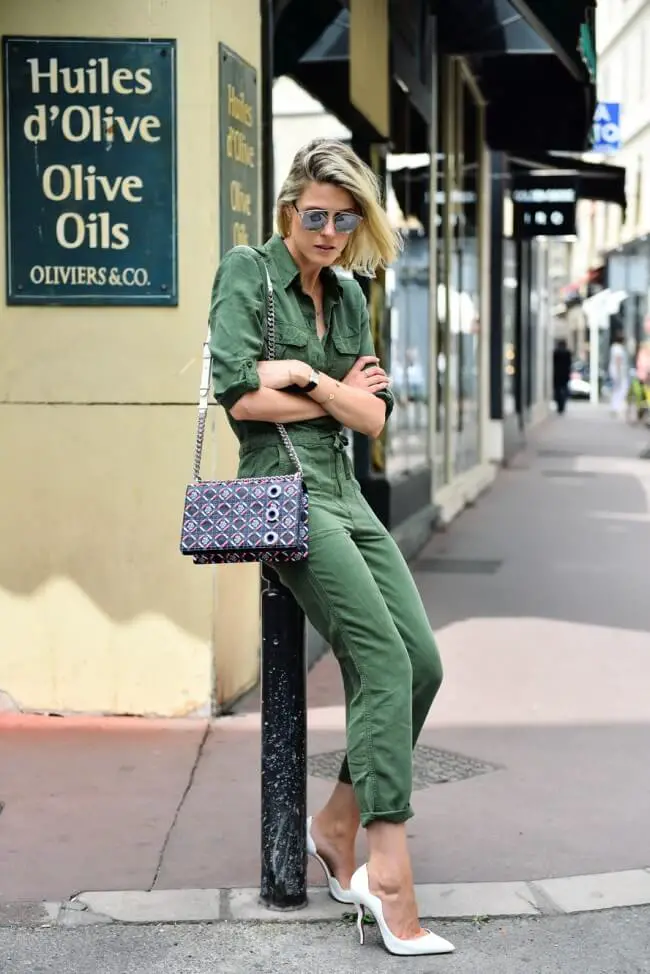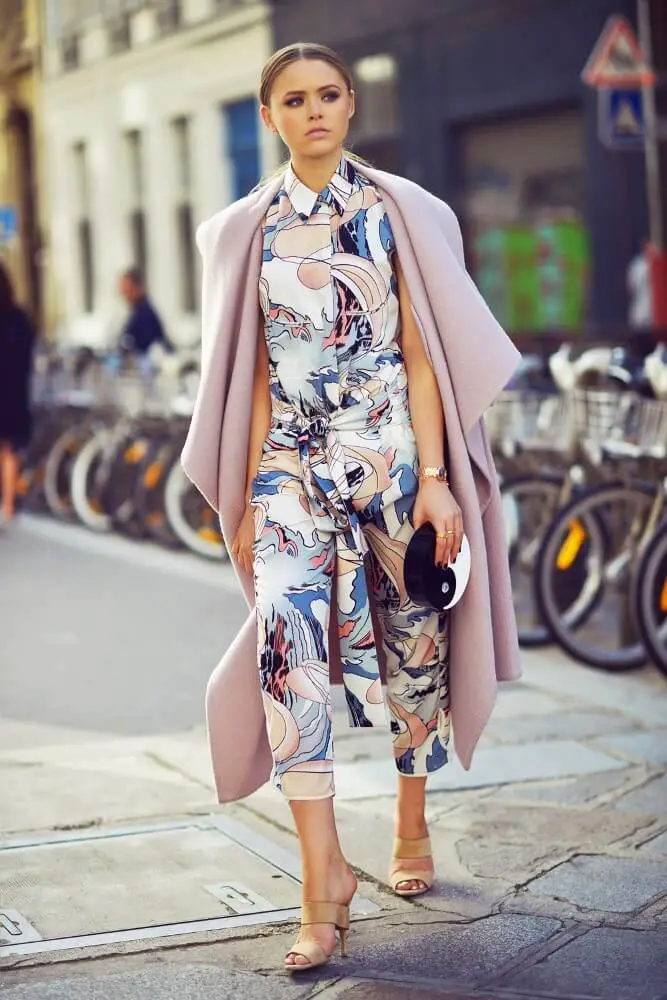 If you're not an expert when it comes to mixing and matching your clothes, you could never go wrong with a chic jumpsuit—it's an easy, quick, and fabulous pick. Just opt for ones that flatter your figure and personality. V-neck jumpsuits are universally flattering though you may try on off shoulder, halter, turtleneck, and tube styles that also look great.
If you wish to look effortless yet more dressed up than a pair of jeans, think of military-style jumpsuits that will look cool and edgy. To add some creative flair to your night out look, go for graphic patterns, art-inspired prints, geometric patterns, eccentric prints and even abstract ones that will make the statement for you. Remember, your night out outfit will be great if you're confident and comfortable with it.
Corset Top with Dressy Trousers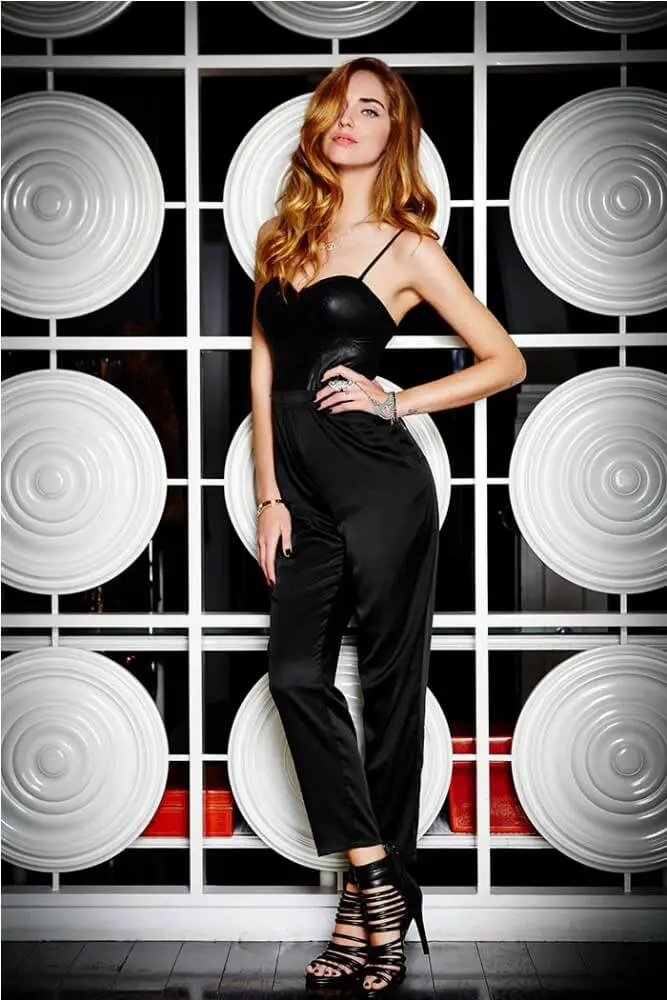 For a sexy statement, go for a corset top—it's easy to dress up or dress down whenever you like to. However, corset tops are attention-grabbing enough, so avoid an over-the-top look with bold colors and loud patterns. Matching a corset top, especially a cropped style with high- waist trousers can minimize or even eliminate any midriff shown. If you're anxious about how much body you're showing, a chic blazer will make you feel more put together and covered up on your night out.
Fur Skirt with Jacket or Sweater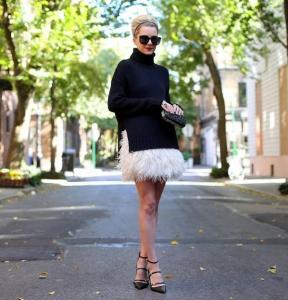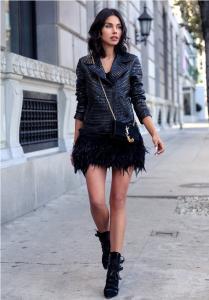 If you're tired of layering your outfits, we have good news: it's possible to bare your legs in the colder months—just go for a fur skirt and a jacket or turtleneck sweater. Mixing casual with chic is always a good idea, so you won't end up overdressed or underdressed on your night out.
If you think to wear a fur skirt will end up looking like you just dove into your little sister's dress up box, think of wearing it with edgier pieces to give it a modern yet feminine statement. Also, a fur skirt is a great way to incorporate the fur trend into your wardrobe without going completely over the top.
Chic Top with Miniskirt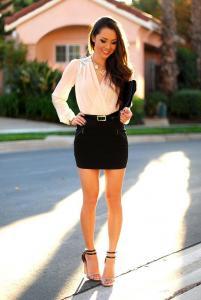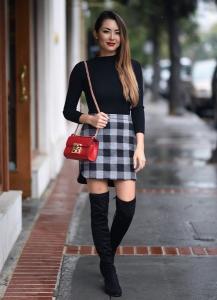 Miniskirts will give you a more fashion-forward and sexier statement that's perfect for a night out. Depending on the weather, you may go for a chiffon blouse and block heeled sandals that will look chic with a miniskirt outfit. Just complete your looks with a statement necklace, a gold watch, and a stylish belt. To make your miniskirts cold weather appropriate, skip the tights and opt for classic over-the-knee boots.
Wearing creative prints can be a great way to add interest to your look, but don't overdo it. The key is to pick prints that look proportionate to your body. If you're petite, skip those large prints that can overwhelm your frame, but instead stick to smaller graphic prints that can be more flattering for your small frame. On the other hand, taller women can get away with bigger and louder prints. For a classic style, think of a checkered miniskirt that will look sexy with a fitted sweater.
Metallic, Shiny Outfits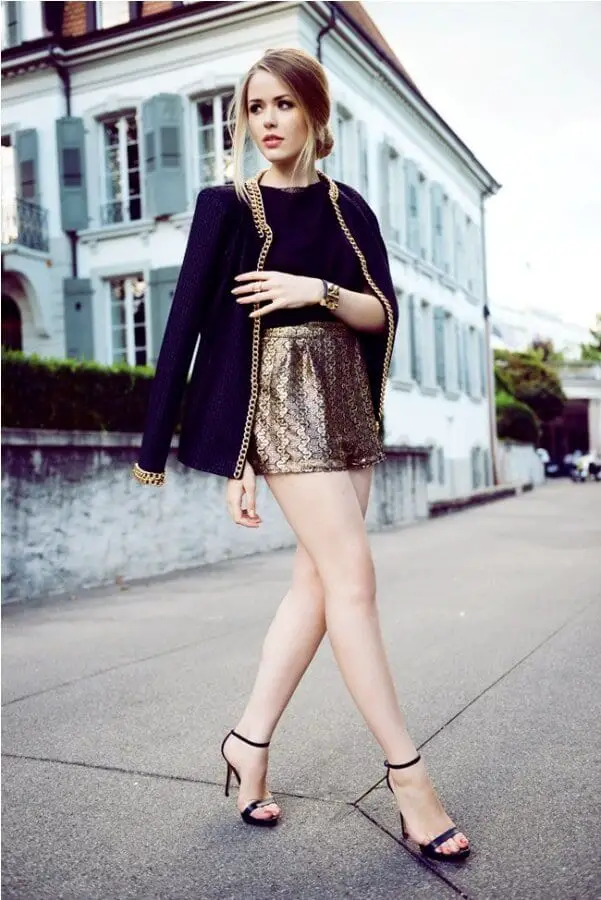 If you're heading out for a night full of partying with your friends, something shiny and sparkly is sure to make you stand out from the crowd. You could never go wrong with a gold and black outfit combination that will give you a classy and sophisticated look. Think of a pair of metallic gold shorts that will look glamorous with a black top, and perhaps, a gold-trimmed blazer and heels. Or, look flirty with a metallic purple skirt and a fitted sweater—just finish off your look with a statement necklace, structured bag, and chic sandals.
Red Dress with Boots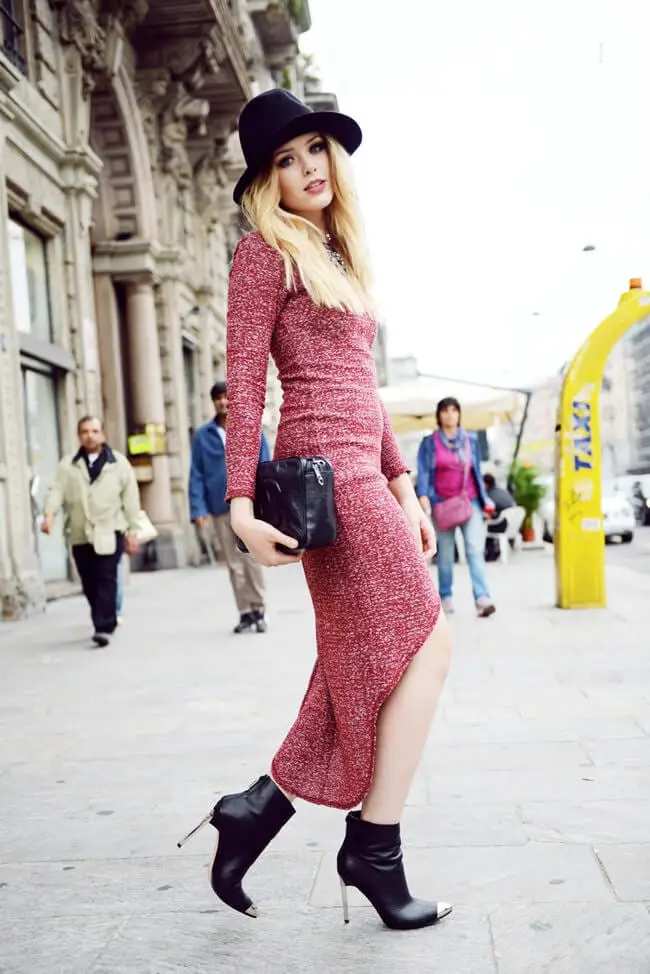 Valentine's Day is just around the corner, and it's the perfect excuse to wear a red dress! But if you feel like walking right out of a Hallmark card when you wear the holiday color, or you're just not a fan of flirty, feminine look, add some edge to your red dress with boots—they're great for a long, romantic walk. Dressing for any holiday will call for bold and festive looks, so don't be afraid to experiment and steal the show. Instead of a traditional cocktail dress, opt for an asymmetric style that will look modern and festive.
Borrowed From The Boys Outfit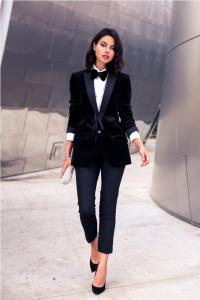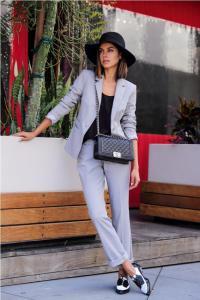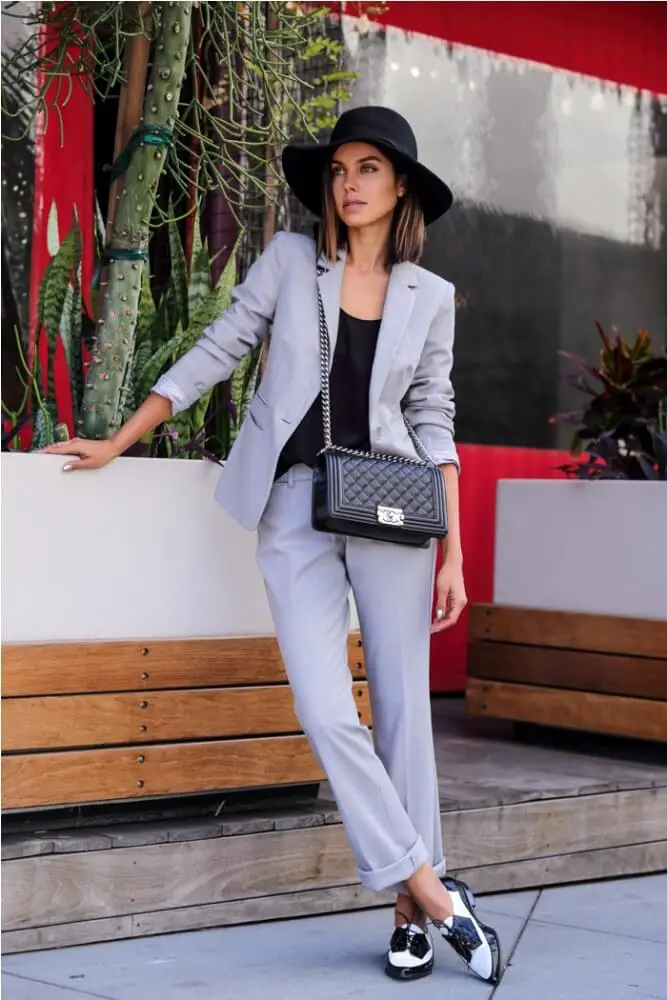 If you wish to make your night out looks a bit edgy and extraordinary, go for a borrowed-from-boys style. Adding in men things to an outfit is a perfect way to gain that 'cool girl' look. Menswear-inspired pieces like bow-tie, men's watch, tuxedos, button-down shirt, boyfriend blazers, brogues and oxford shoes will add some masculine edge to your night out style. There is something very captivating about seeing a woman dress in a tuxedo that has been designed to fit her perfectly.
Don't worry, the androgynous look can still look sexy—just wear a pair of classic pumps with your boyfriend blazer and straight leg pants. If you wish to wear the suit with oxford shoes, go for feminine ensembles like a tube top, floppy hat, and a structured bag, adding some chic vibe to a tough look. Consider a silk tie your experimental piece. You can wear it in a scarf or bandana style, as well as a belt to look more creative and a bit unexpected. Yes, you officially have permission to raid your boyfriend's closet.
With these night out outfits, you'll turn up the heat and make a bold style statement.